The Apex Interviews: Rob Hubbard, Head of Bonhams MPH
Given the current coronavirus pandemic, classic car auction houses have had to largely adapt their auction formats to keep their staff and clients safe. The Apex speaks to Rob Hubbard, Director and Head of Department at Bonhams MPH, about how coronavirus has impacted the auction world and his expectations for how it will pan out over the coming months. We also talk a bit about how he got into historic motoring, some of the fascinating cars and collections he has handled over the years at Bonhams and his mighty 1924 Vauxhall 30-98.
Charles Clegg interviews Rob Hubbard for The Apex by Private Collectors Club. Recorded and Produced by Jeremy Hindle & Demir Ametov.  Edited by Charles Clegg.
How did you first get involved in the historic motoring world and what are the origins of your particular passion for pre-war cars?
My interest in this silly old car world, that we find ourselves in, started many moons ago. I started in the catering trade before going into the event management world, where I stumbled across a job with the Vintage Sports Car Club organising the fabulous events that they did at the time. It was the pre-See Red days, when they had their festivals up at Donington, before anyone had even thought about doing those sort of events. I started there with them on a summer placement and that then turned into a full time job with the VSCC, running the Competitions Department along with Bob Wimmer for many years. That was really how I cut my teeth with the old car world.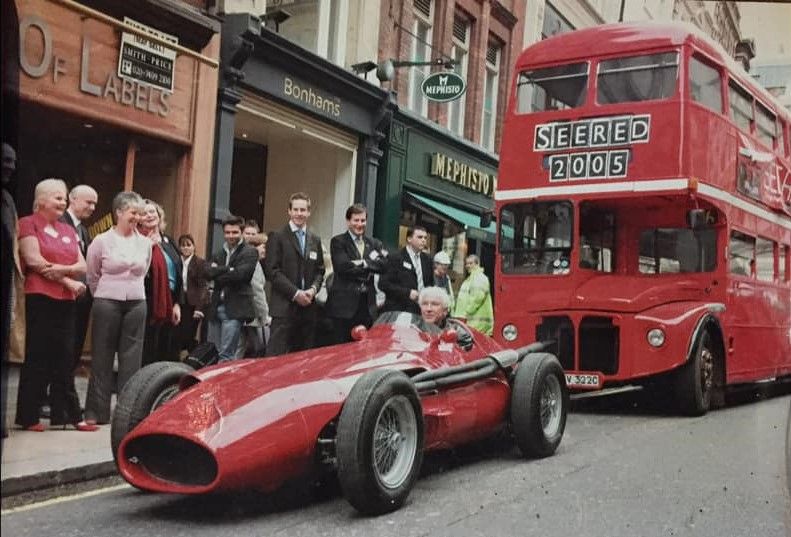 At the time, and as we do now still, Bonhams supports the Vintage Sports Car Club as premier associates with them and they asked me if I fancied coming on and joining the team with some pre-war car knowledge. That was how I ended up in the auctioneering world. So it was never really a fixed career path. It was just following my interest in the old car game, which turned into a full time job and, as you say, now running the Bonhams MPH department from Bicester Heritage.
Since joining Bonhams in 2008, you've achieved many record breaking auction results and handled numerous collections. Has there been a particular car or collection you've handled that have stood out for you and why?
It's hard really to pinpoint one or two. I've been very lucky in my career, as you say, to have handled many collections and with a few world records set, quite a lot of which still stand. But I think probably my particular favourite which we sold is the 1922 Sunbeam Strasbourg Grand Prix car.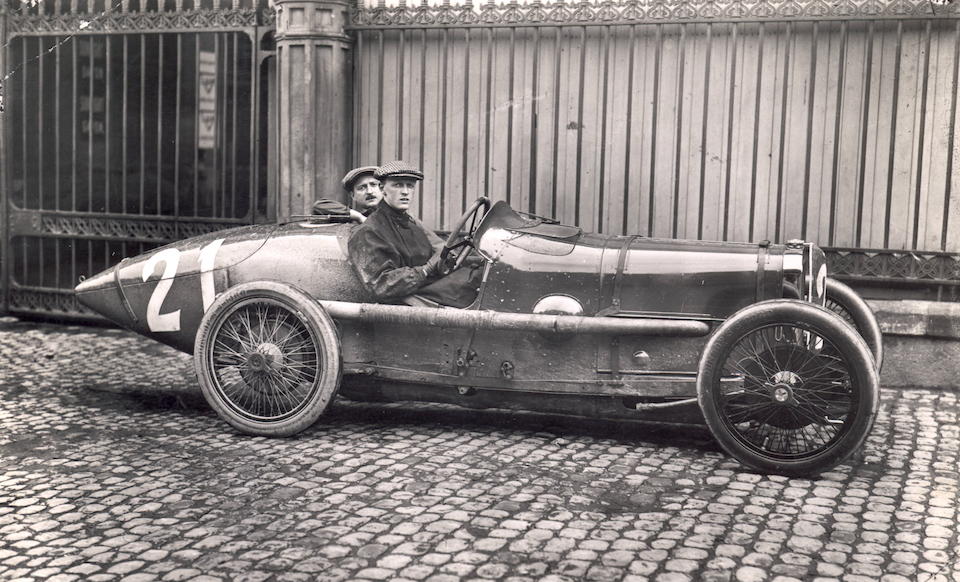 That was just an absolutely fabulous time warp piece that the Geer Brothers had owned for many, many years. It was a car that was in hugely original order and featured that fantastic 2 litre amazing engine that those cars had. And the two seater formula with the straight back rear wheel.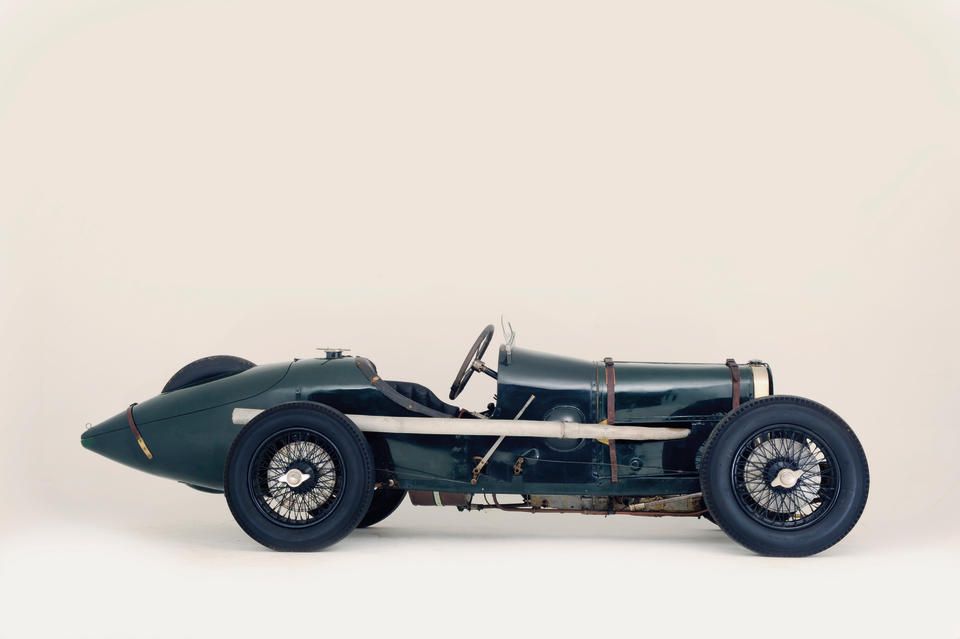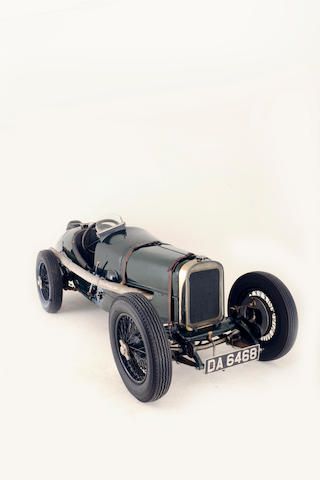 It was one of the three Works Team Cars that Sunbeam made. And that was then bought by Erez Yardeni who still has the car now. It is great that actually it went to somebody who was so passionate about the old car world. And Erez, along with his other Grand Prix Sunbeam, has got that car up and running now, as it hadn't been on the road for many years as it was mothballed whilst in the Geer's care. But that really was just such a stunning piece of a car. You really don't come across things like that every day of the week.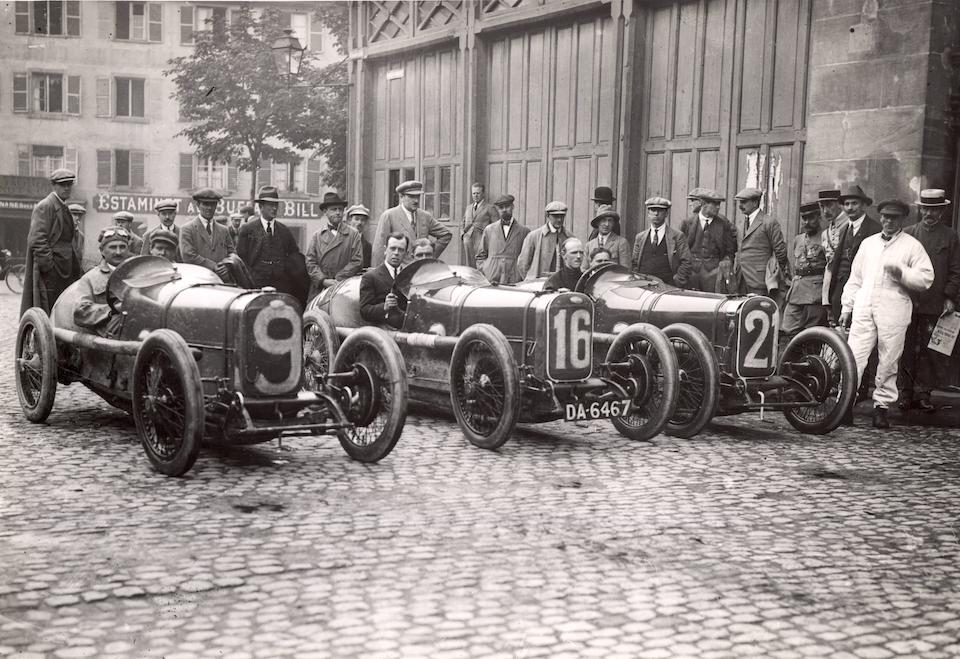 Fantastic. It is important that these cars go to the right custodians, particularly ones with such important histories, as the Sunbeam did, and I know that Bonhams has a very good network for doing just that. One of your other great finds was, I believe, back in 2015 when you got contacted by a lady who, unknowingly, had a 1929 Bentley 4½  litre in her barn. I think it had spent 30 years there and I believe she thought it was only worth £30,000 pounds or so. Please can you tell us the story behind that incredible find.
Our names and numbers are often passed around and we are recommended to various friends, or what have you, and this was one of those. Quite a lot of the things in our world happen this way. I still to this day don't know who passed the lady my telephone number though, but I'm very glad they did because she telephoned me and said that they had a 1934 Bentley that belonged to her father. It had been in the garage rotting for a number of years and while she wasn't sure it was something Bonhams could handle, it was certainly something that she needed some advice on. So I said, "no problem at all and I would head down and see you in Epsom. Not an issue."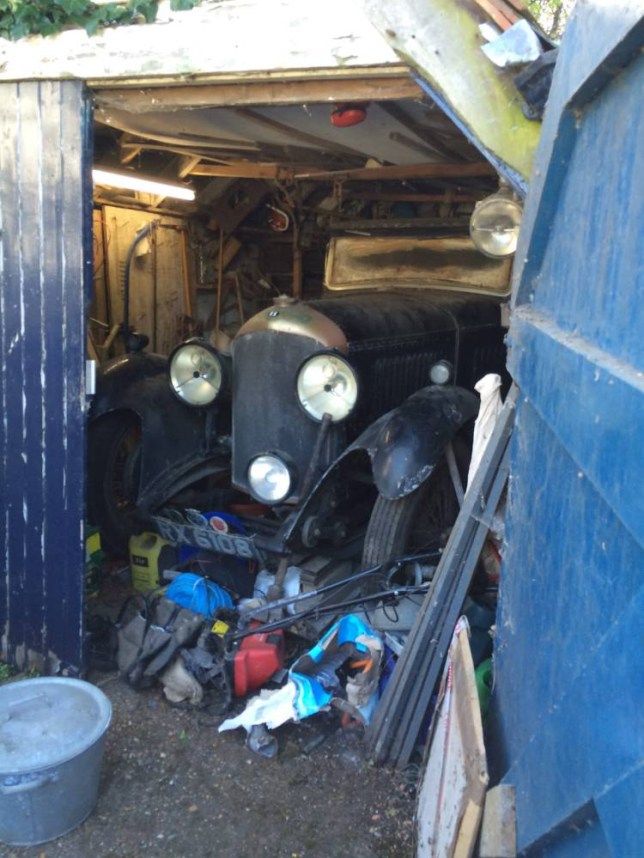 When I got there to open the garage doors, I was confronted with the unmistakable nickel radiator of a 4½ litre Bentley. I was somewhat taken aback as I was expecting to see a chrome Derby Bentley stood in front of me.
Because I was slightly silent, she was full of apology. Thought that she'd wasted my time travelling an hour in the car to come and see her and she said, "I am ever so sorry love. I knew I should have called the scrap man. The car should have just gone. I am so sorry."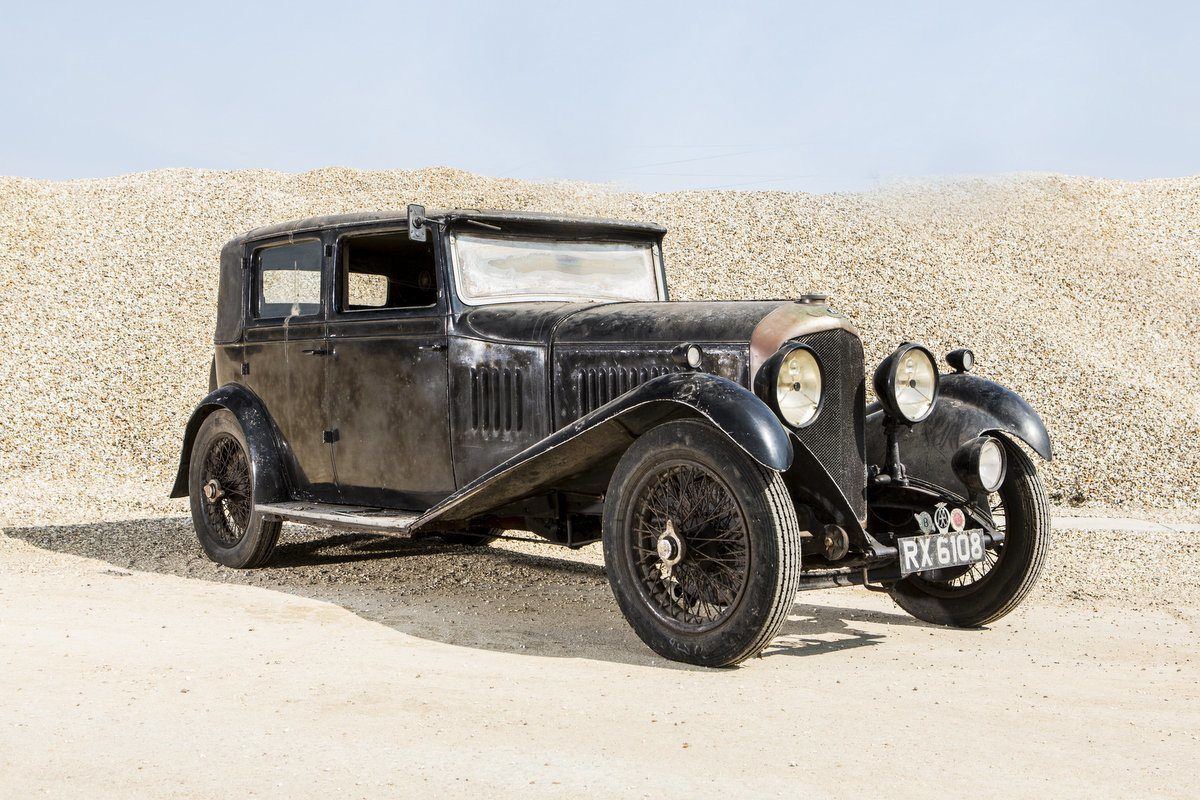 I had to then reassure her that, actually, no, it was just purely because this was such a fantastic car. It was one that had been off the radar for a number of years and was a completely original, matching numbers, 4½ litre Bentley Saloon that had been in their family since 1931, I think from memory. Her father bought it in 1931 as an eighteen month old motor car and he only took it off the road in 1981 because he found the petrol too expensive. So started driving a Nissan Micra instead. Hero to zero!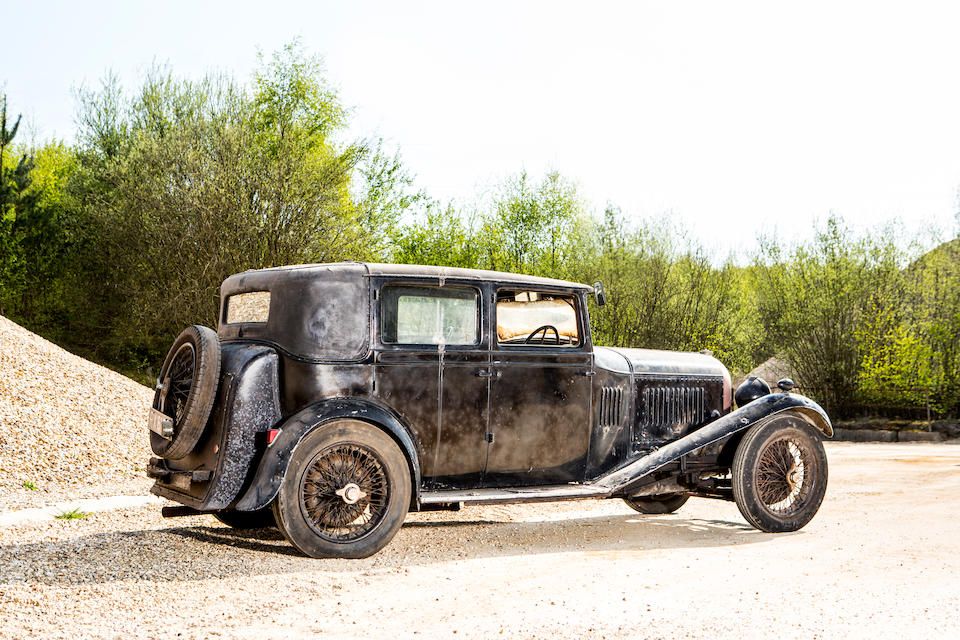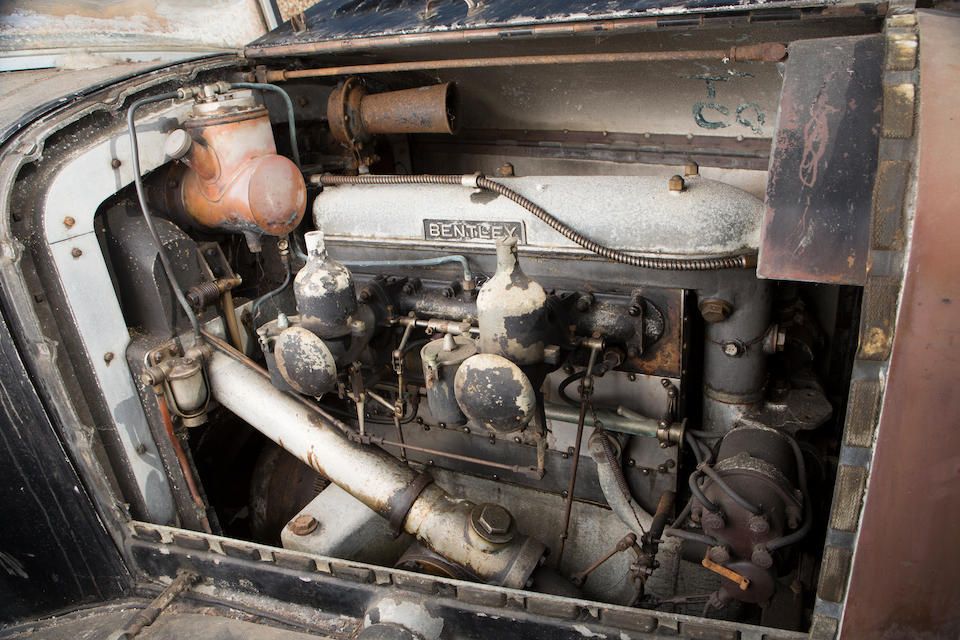 Thankfully whilst the garage was pretty useless, it was actually quite dry and there was a good through-flow of air. We pulled the Bentley out of the garage that afternoon and behind it, which she didn't even know about, there was a 1912 Napier and behind that, an Austin 7 Saloon. And it was the Austin 7 that was holding the garage up, so we had to put some acrow props into the garage frame, extract the three cars and then take them away.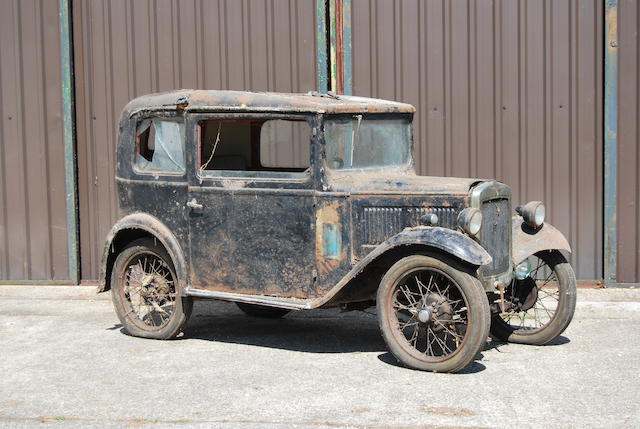 As you say, she was expecting it to be worth very little. And when I told her that I thought we should put a good lean, keen estimate of £150,000 to £200,000 on the car, she was quite surprised, but delighted. And then when I sold the car at Beaulieu, I finally ended up dropping the hammer and we sold the car for £695,000, which still to this day is a record for an unrestored 4½ litre Bentley Saloon. Again it went into a very, very good home. The new owner did such a minimal amount of work to it, to get it running and driving and it remains as it was then, so original and well maintained now.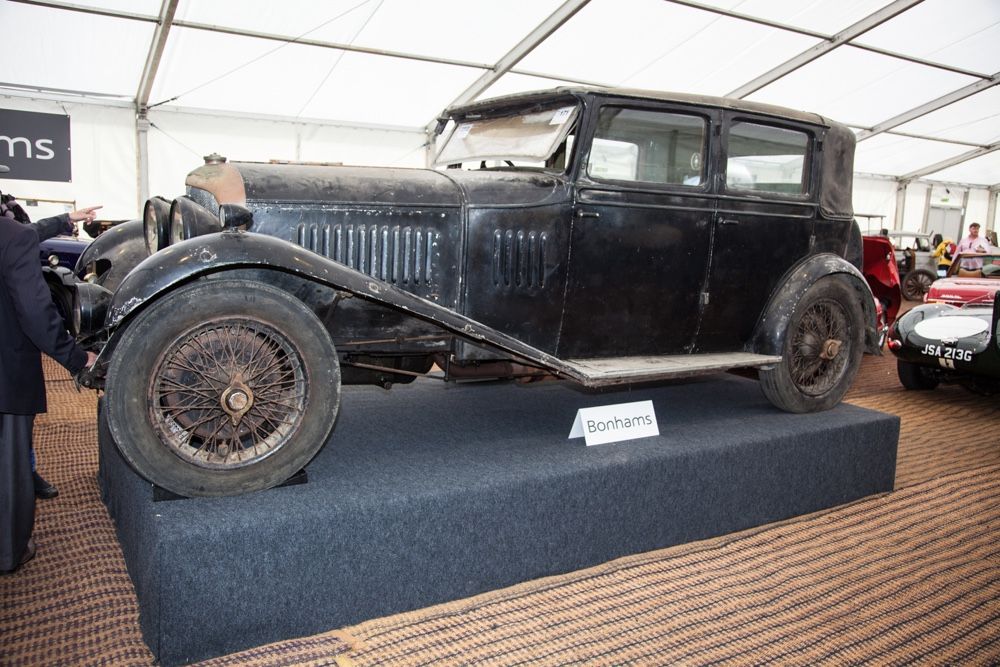 Fantastic. What an incredible story. I'm sure there are lots of people having read that story back in 2015 or hearing about it, going to their grandparents and snooping around their garages, just in case!
We are quite lucky in that it's only really one lifetime ago and there are still cars coming out. A lot of people say that it's drying up and, of course, it's getting more scarce. But actually it's not that long ago that these cars were produced. We're only talking a hundred years. So there are still many out there, I'm sure, which are yet to be discovered and we all hope and dream to find these things again.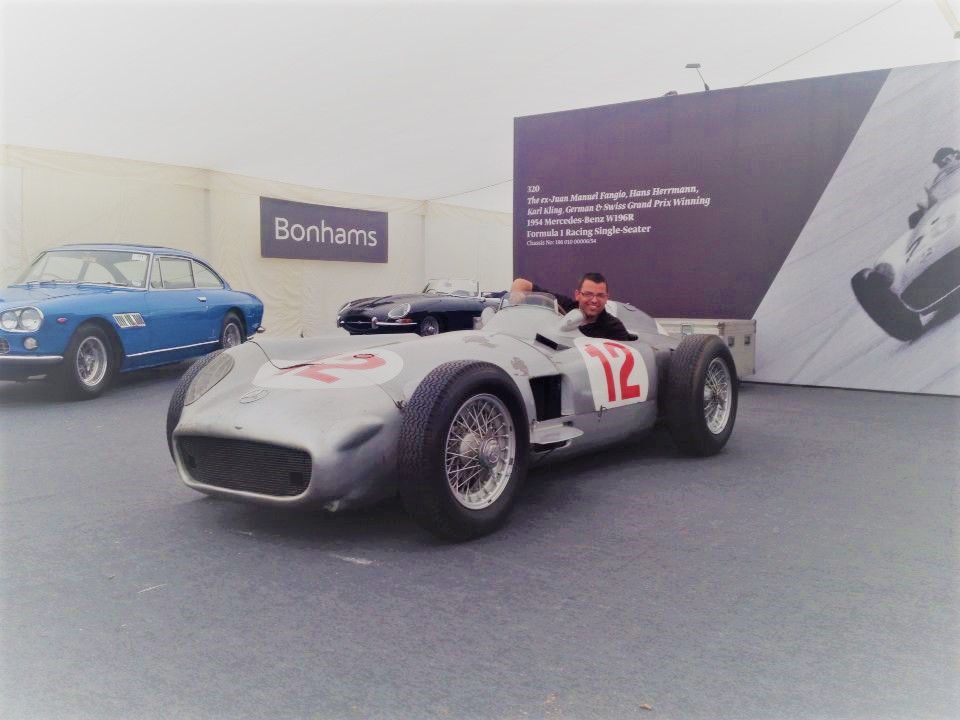 Last year, you launched Bonhams MPH, a new Department of Bonhams based at Bicester Heritage. What are the aims of MPH and how is it different from the usual Bonhams Motoring Department?
Over the last 4 or 5 years, we'd refined the main Bonhams Car Department to such an extent that we found ourselves turning away a huge amount of custom and letting other competitors in the marketplace have a bit more handle on the market than what they necessarily should have. So we decided that actually the collecting goals now included eighties and nineties cars as well as many others, and that it was an area we should focus on  as it growing and there was huge interest.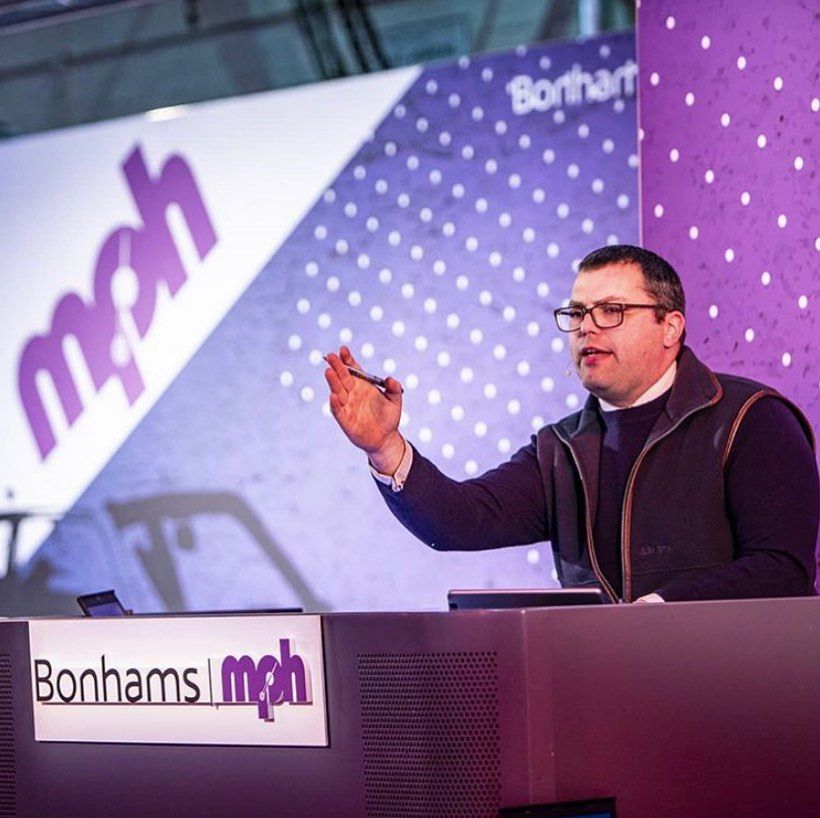 So we launched, as you say, the MPH division, "Modern, Popular and Historic", which is behind the MPH strapline. We now cater for pretty much anything and everything under the Bonhams umbrella. But the MPH brand takes particular care of pure classics, modern and historic motor cars as well.
We introduced a good number of new online elements, streamlining the processes and cutting our cloth accordingly. We only charge half the amount to sell your motor car as we would at our traditional London sales. So we streamlined the process and handed those savings on to the customers and it has proved exceptionally successful. We had four auctions in the last eight months. The market has reacted very, very well and we continue to go from strength to strength at the Bicester office.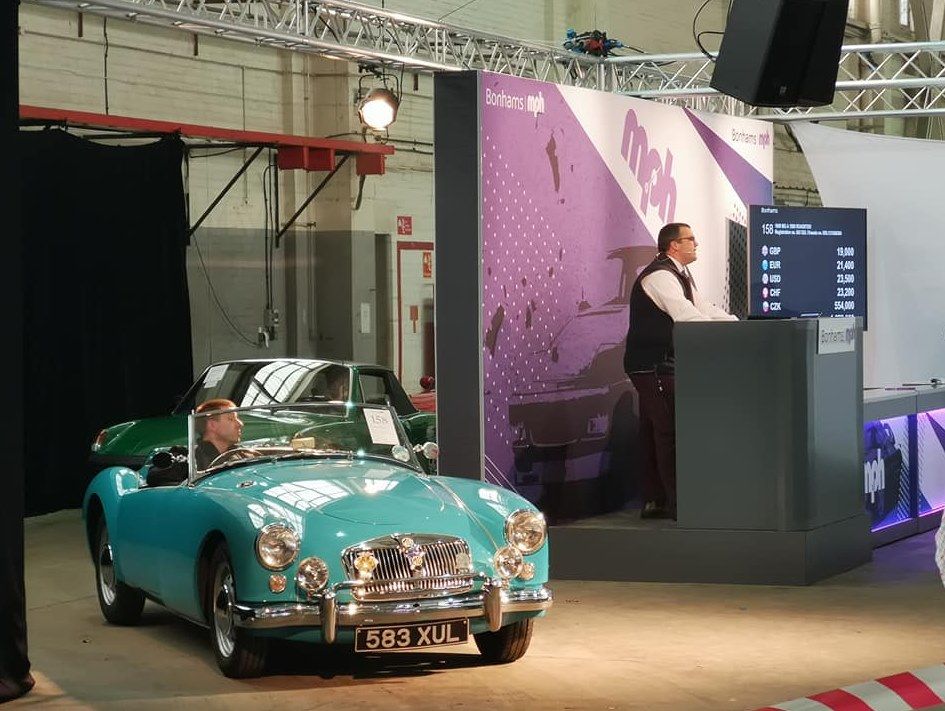 You mentioned the modern classics and that's a particular area of collectable cars where a lot of younger people are interested in. I am in my early thirties and a lot of my contemporaries are ringing me up saying, "I want a sort of modern classic. What do you recommend?" Have you actually seen that in the bidders you've been getting through and are they a slightly different demographic to the usual Bonhams sales?
Yeah, very much. Where traditionally we would sell to a similar group of bidders, we found that the majority of our buyers at MPH are new to us at most sales. And that's great because we're spreading the Bonhams message out there. You find, like you were saying, those people in their early to mid thirties or slightly into their forties, they've now got a bit of disposable income and they are thinking back to those cars that maybe their parents had when they were growing as children or the early pin up cars that we all remember.


I think in modern society now we're all trained so much to be on money comparison sites and swapping your business elsewhere. Actually to install some brand loyalty into people is really my aim. When somebody does buy that one car from us because that's all they either want, or can afford, at that moment in time, I hope that they will then come back to us when they want to upgrade that car and give us an opportunity to sell it for them. And then, of course, they can buy another one from us and become part of the MPH Club. But definitely modern classics are really starting to gain traction.
Given the current coronavirus pandemic, classic car auctions, including Bonhams, have had to adapt their format to ensure that viewings and so on are carried out in a safe manner. Bonhams conducted a sale last weekend in this new format which achieved some really good results. How has Covid-19 changed classic car auctions and do you think it has impacted classic car values generally?
Well, there's no two ways about it, it's definitely affected everything that we do. This new normal that everybody is sort of talking about, is coming into force. We were quite lucky that we were ahead of the game, 2 or 3 years ago, when we launched our own online bidding platform. So we weren't reliant upon the other third party sites which pretty much all the other auction houses were. That made us one step ahead, by already having a lot of the technologies in place to do these solely online auctions. So from that point of view, we've just enhanced that experience. We are now doing more video content for people who can't come and view, if they are in lockdown and what have you.
People are more used to buying things online currently. I think we've all had to resort to doing some online shopping for either basic groceries or from Amazon or various other online retailers. People are more trusting of an online sale process now. But who really knows what's going to happen going forward.
I think there's a huge desire amongst all of us to go back to a traditional auction. Go and see our friends, go and kick the tyres, go and hear it run, talk nonsense to one another and ultimately enjoy that wonderful feeling of when the auction is actually happening. Enjoy all that process that we all love so much. And I hope that that will return. But I don't think that's going to be any time soon, if I'm honest. I think we're certainly in for this new format for the rest of 2020 and maybe into a bit of early next year.
But as you say, prices are slightly down. Yes, agree with you on that. You can't roll that one in glitter. That is the fact. But what is encouraging, like you say, is that in our sale we had last Saturday, we sold 80% of the cars that we offered. Whilst the prices were slightly down on where we were pre-coronavirus, to sell 80% in this marketplace shows that there is not only strength in the market, but also a desire to own an asset. Where we've seen the FTSE falling, and various other money markets falling, people are looking to invest back in asset form again. So we're seeing interest in motor cars and motorcycles rising, which is great news.
Over the last few years I've been very lucky to have joined you a number times as a "bouncer" in your glorious 1924 Vauxhall 30-98 during the VSCC trials. I know you've been building it for a long time, but maybe you could tell us a little bit about the story behind your 30-98 Vauxhall.
I have been involved with the VSCC for a number of years and Julian Ghosh, a good friend of mine, convinced me that actually I shouldn't be messing around with these Rileys and other things, and that I really need a proper motor car and that was a Vauxhall. So he duly sold me a kit. And over the next, getting on for 12 years by the time I actually finished putting everything together and finishing it off, we then restored the 30-98 to its form that it is now.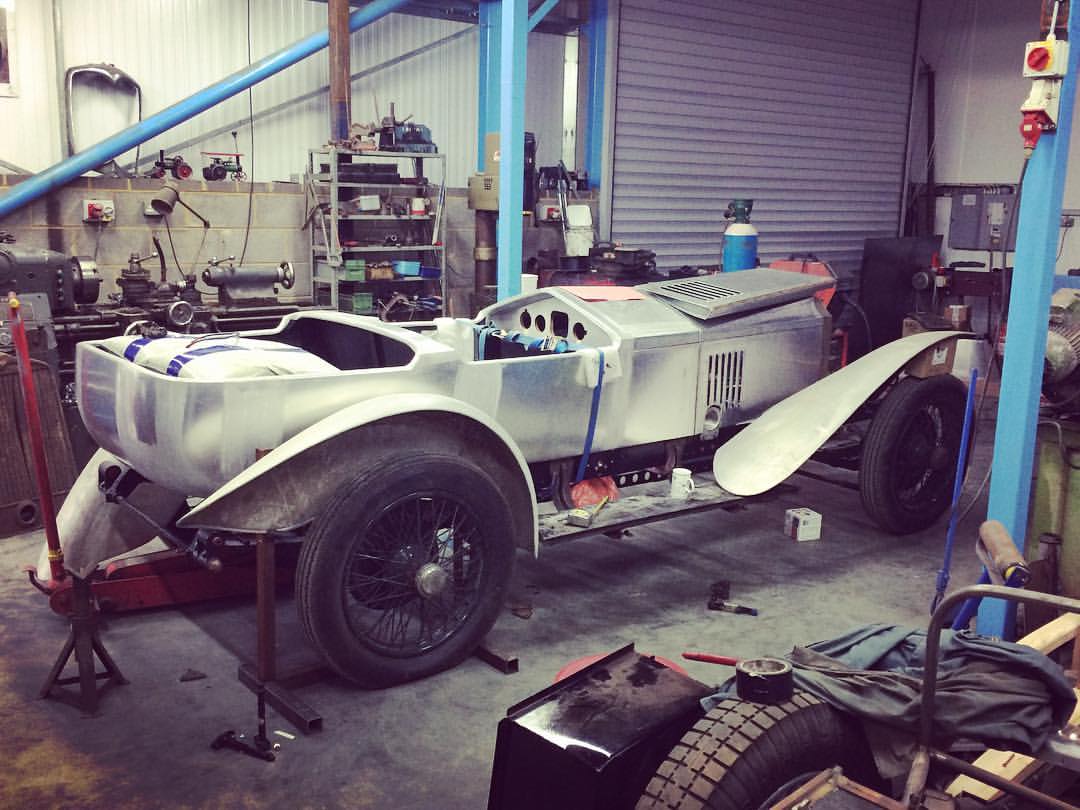 There was a huge amount of work that went in over that time and sourcing parts from all over the world. Julian is very good with the new component parts in terms of the engine, gearbox, axle and all those sort of things. The body design is something I came up with on the back of a fag packet one evening to look similar to the Velox body, but also using the Wensum wings, which I think are far more handome. I know I'm biassed but it's resulted in a hell of a good looking car. And also one that's very potent, as you know from coming trialing with us, it's a comfortable 80 mph cruiser on the road. And yet we can go and clear a mud plugging trial section with literally no modification to the car in betwixt the two. So it's a hell of a good thing.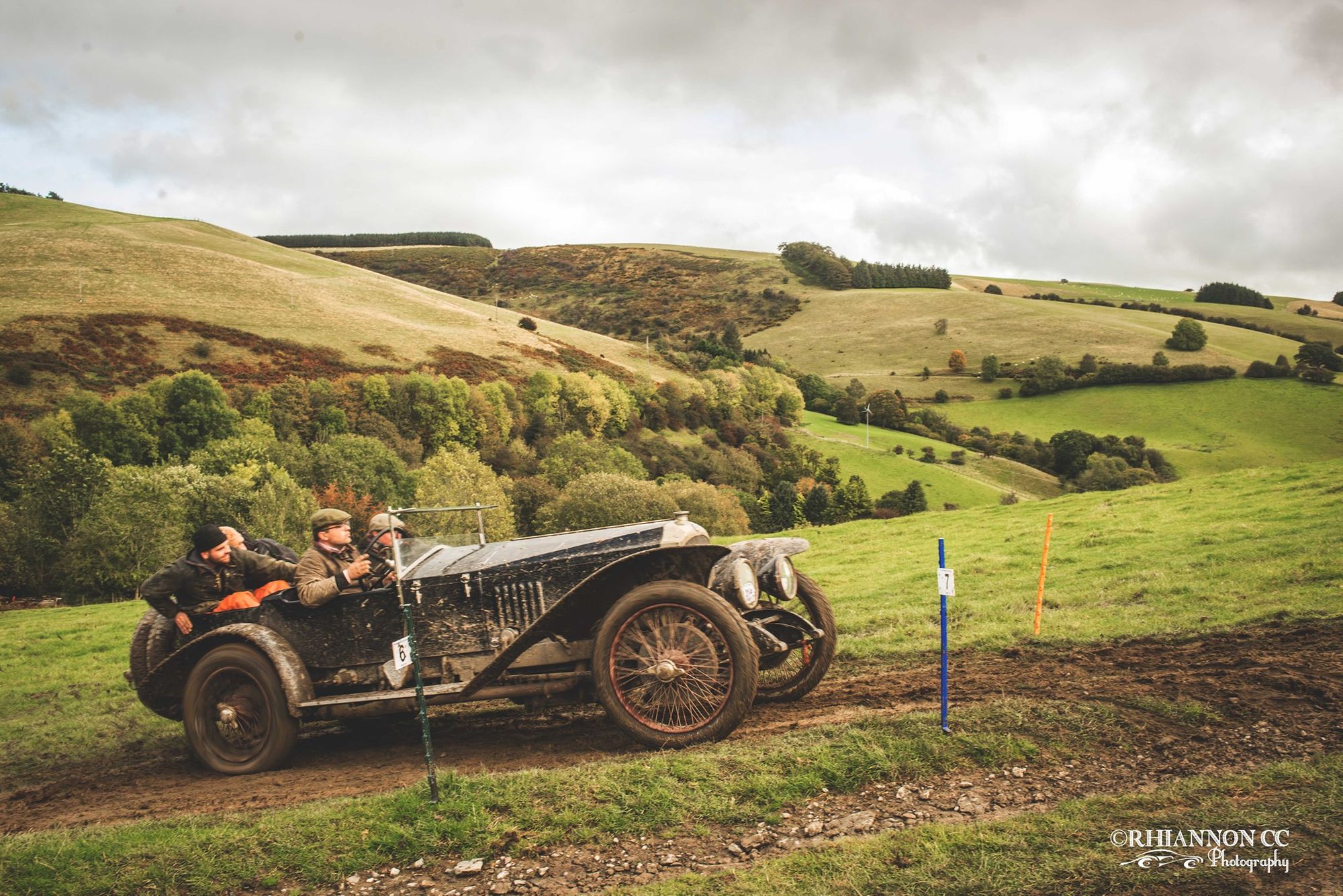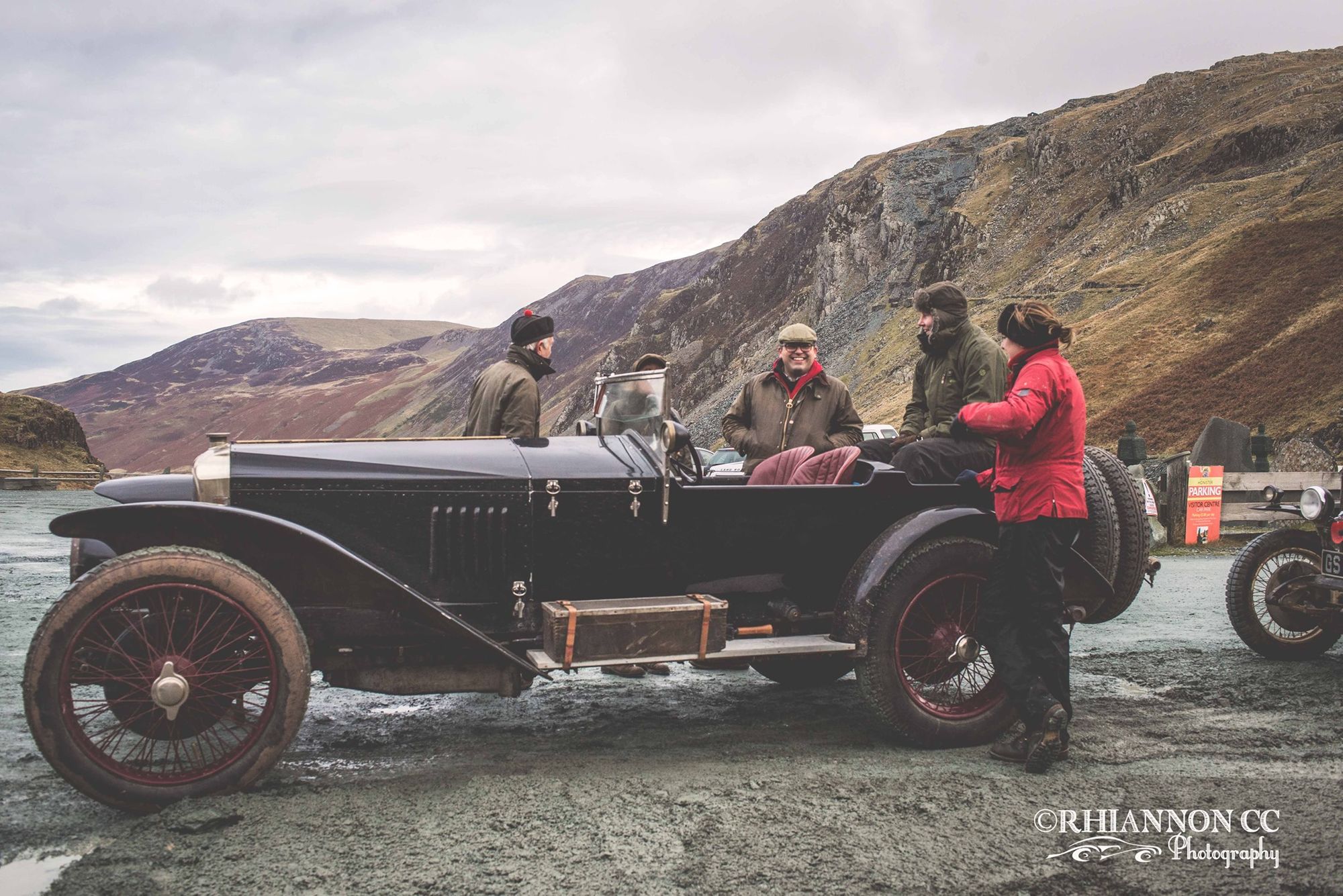 I couldn't agree more. I imagine a lot of people who aren't familiar with pre-war Vauxhalls associate them with the post-GM purchase cars. Whereas back in the day, the 30-98 Vauxhall was a competitor for the 4½ litre Bentley. Do you think that is a fair comparison?
Yes. It all changed when Vauxhall was bought out by GM in 1925. Before that, Vauxhall really were the competition manufacturer in England. They'd won the TT on many occasions. They held the outright hill record at Shelsley Walsh. Various cars at Brooklands in KN Streamlined form and various others had lap speed records there.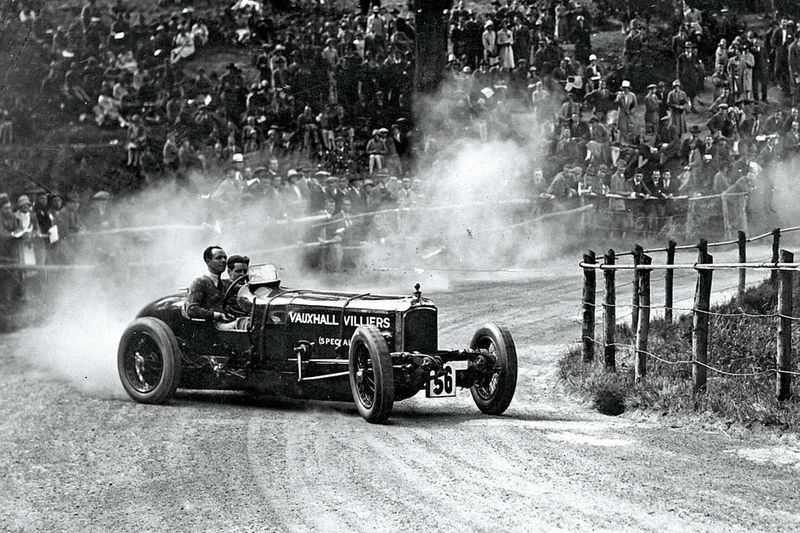 They really were the engineering masterpiece and had it not been for GM's purchase of Vauxhall, history may well have been rewritten. Vauxhall may well have gone to Le Mans and beaten Bentley. I am fortunate in that I have driven the vast majority of vintage Bentleys and 30-98s and earlier Prince Henrys. In all honesty, a well sorted 30-98 is a far superior car to a 4½ litre Bentley. Not just in terms of performance, but in terms of it's far lighter and more nimble, and arguably more pretty, but beauty is in the eye of the beholder. But yes, with  Vauxhall, don't think about an Astra or Vectra, you're looking at an absolutely beautiful machine that was the first hundred mile an hour sports car when it was produced.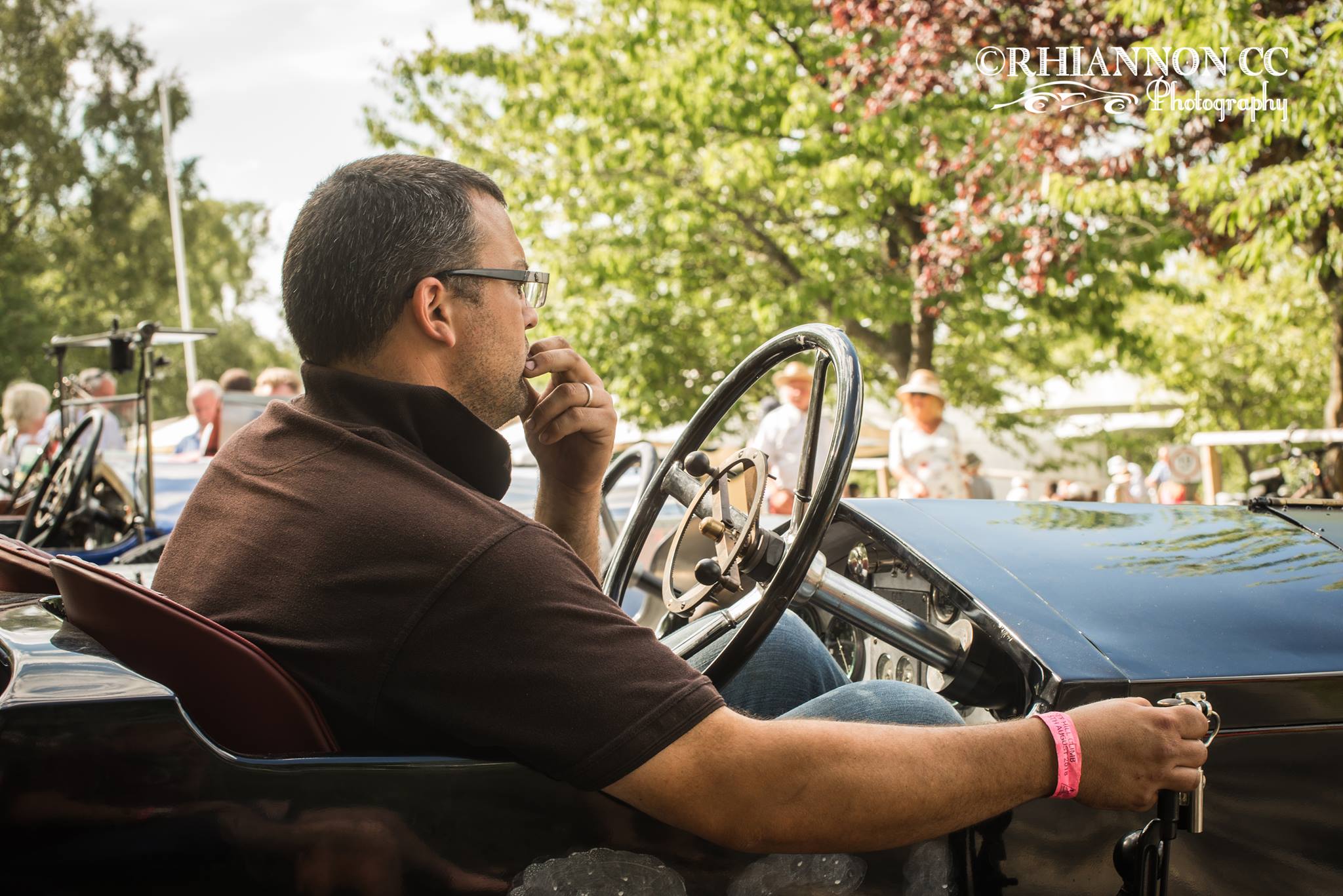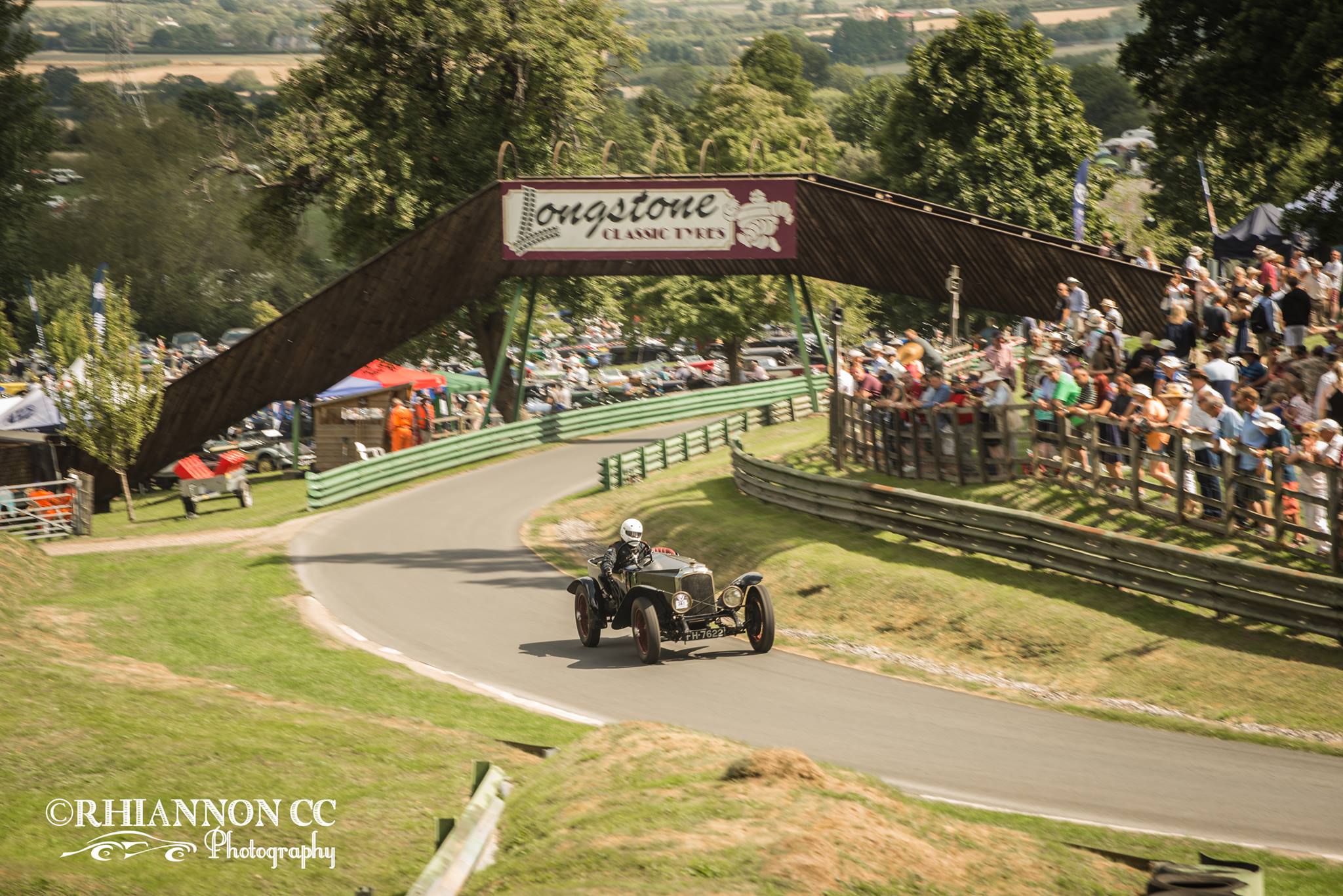 To end with, we've got some quick fire questions. Aside from your Vauxhall 30-98, best car you've ever owned?
1969 Marcos 3 Litre Coupe, which had the wooden chassis and the 3 litre Essex Ford engine. That was a hell of a good car.
I agree. I've had a racing 1600GT Marcos and they are unbelievably fun to drive and incredibly quick as well. Following on from that, the worst car ever owned?
I recall, as a student buying a Mark III VW Golf that I picked up from Glasgow train station, having sat on a train up there from London. It was so appalling, I couldn't decide what was worse, to endure National Rail on the way home or the Golf. And unfortunately I chose the Golf which turned out to be the worst car I ever owned. [laughs]
Favourite circuit or hillclimb?
Favourite circuit has got to be Spa. For those people that haven't driven Spa, it is just electric. The mix of fast flowing corners and tricky complexed areas. It is just fabulous and going through Eau Rouge in any car flat is exhilarating. But when you get into the downforce era cars, it really is, a terrible expression, but it's "different gravy". It really is an unbelievable experience.
That's amazing. You're actually the third person we've interviewed who has brought up Spa. Last week, Lord Hesketh said that Spa was his favourite circuit and then about a month ago we had Gillian Goldsmith, or as she raced as Gillian Fortescue-Thomas, who again said that Spa was one of her favourite circuits. She referred to the old Spa, which has the unbelievably long section and she was saying that if you broke down there, you needed some money for the bus back to the pits as it was that far away. There's a consistent theme there. I think Spa and Le Mans have been our consistent themes.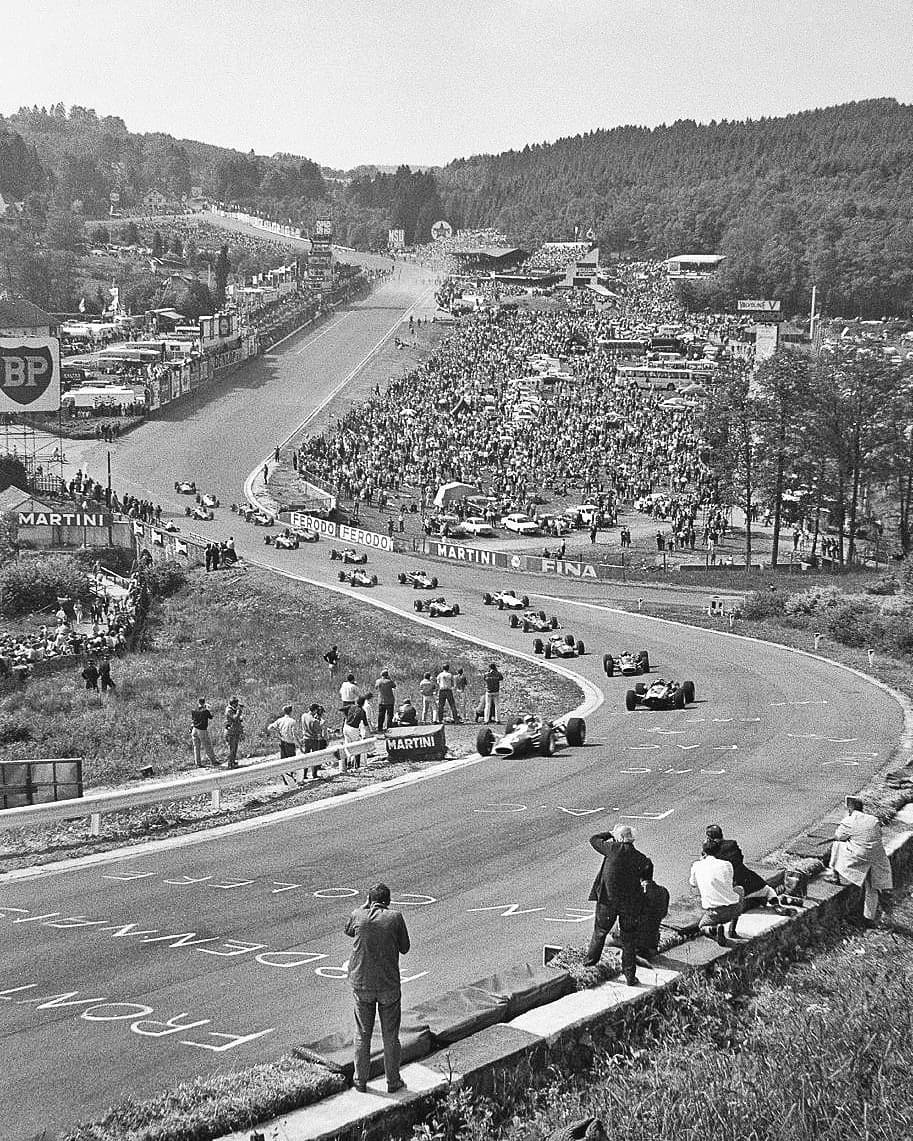 Next question - is there a classic or maybe a modern classic, which you think is currently a good buy?
There are quite a few to be honest with you. The thing to remember at the moment is that whatever you are buying, try and get one that's low mileage and in original condition, if you can. That's really two tick boxes that people are after at the moment. But I would say BMWs of the '80s and '90s. A well sorted 635 is a sensible place to put your money currently. Or indeed E33 or 325 Cabriolet, or something like that. They are the slight bastard BMWs of that period, but when you drive them they're so well sorted. Good quick cars and the styling of them is just fabulous.
Last question - money no object, one car in your garage?
It has to be a C-Type Jaguar. Just the ultimate '50s sports racer. You can drive it down to the pub or go do your shopping at Waitrose or equally down at a circuit on the weekend. It is the ultimate, ultimate sports car.
Yes, I agree with you. Rob, thank you so much for your time. There's some great answers there. Brilliant. We really appreciate you taking the time to speak to us and The Apex.
---
---