Goodwood Revival Roundup
After such a long time away, the Goodwood Revival came back with a bang this weekend, with thousands of racegoers attending from all over the country to enjoy some retro motoring thrills at the Goodwood Motor Circuit.
The Apex team was in attendance, meeting friends old and new and enjoying some excellent machinery along with a lot of fish and chips. As we recover from a weekend of good times, here are the main race results from the Revival, their respective video highlights.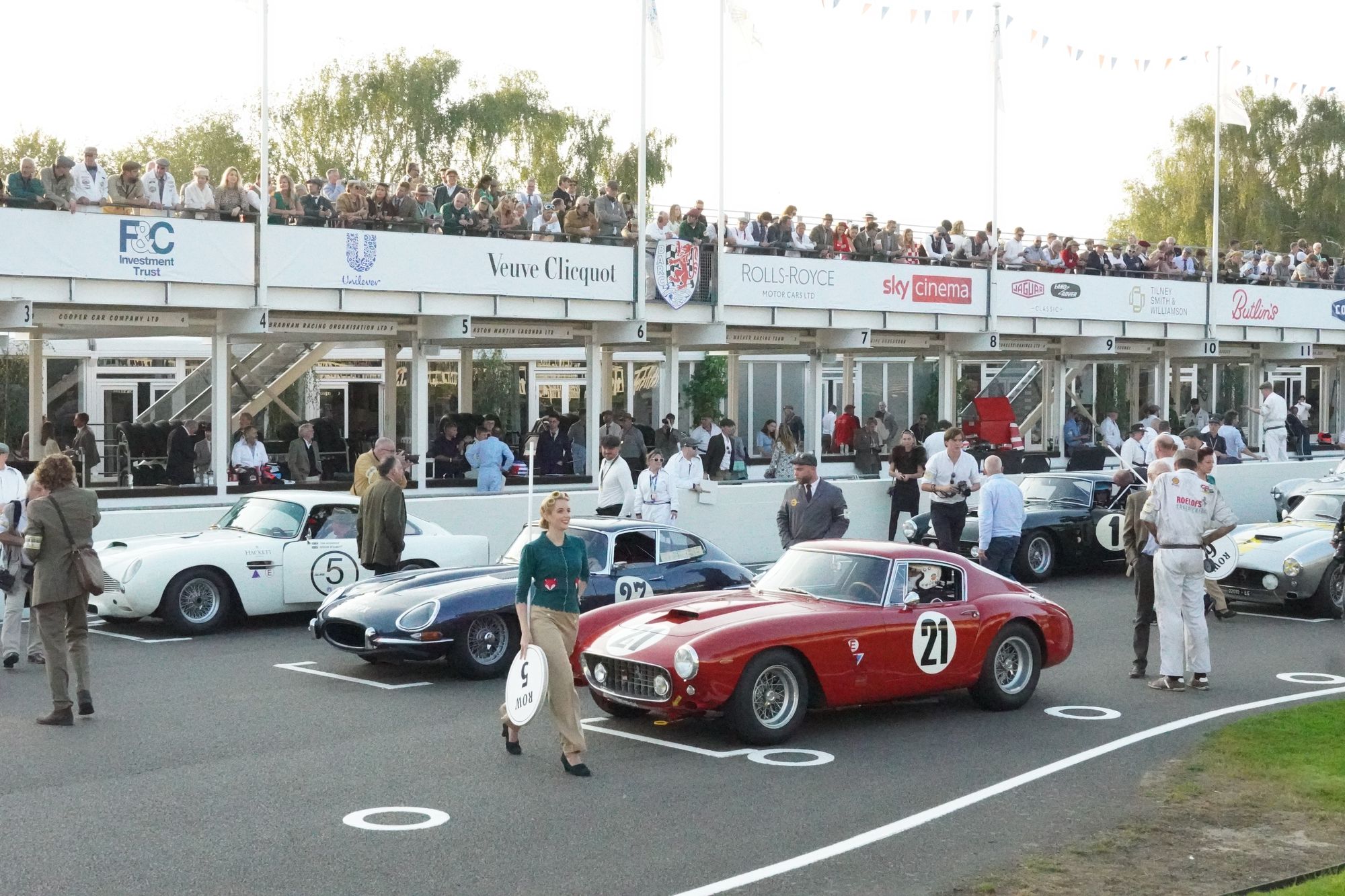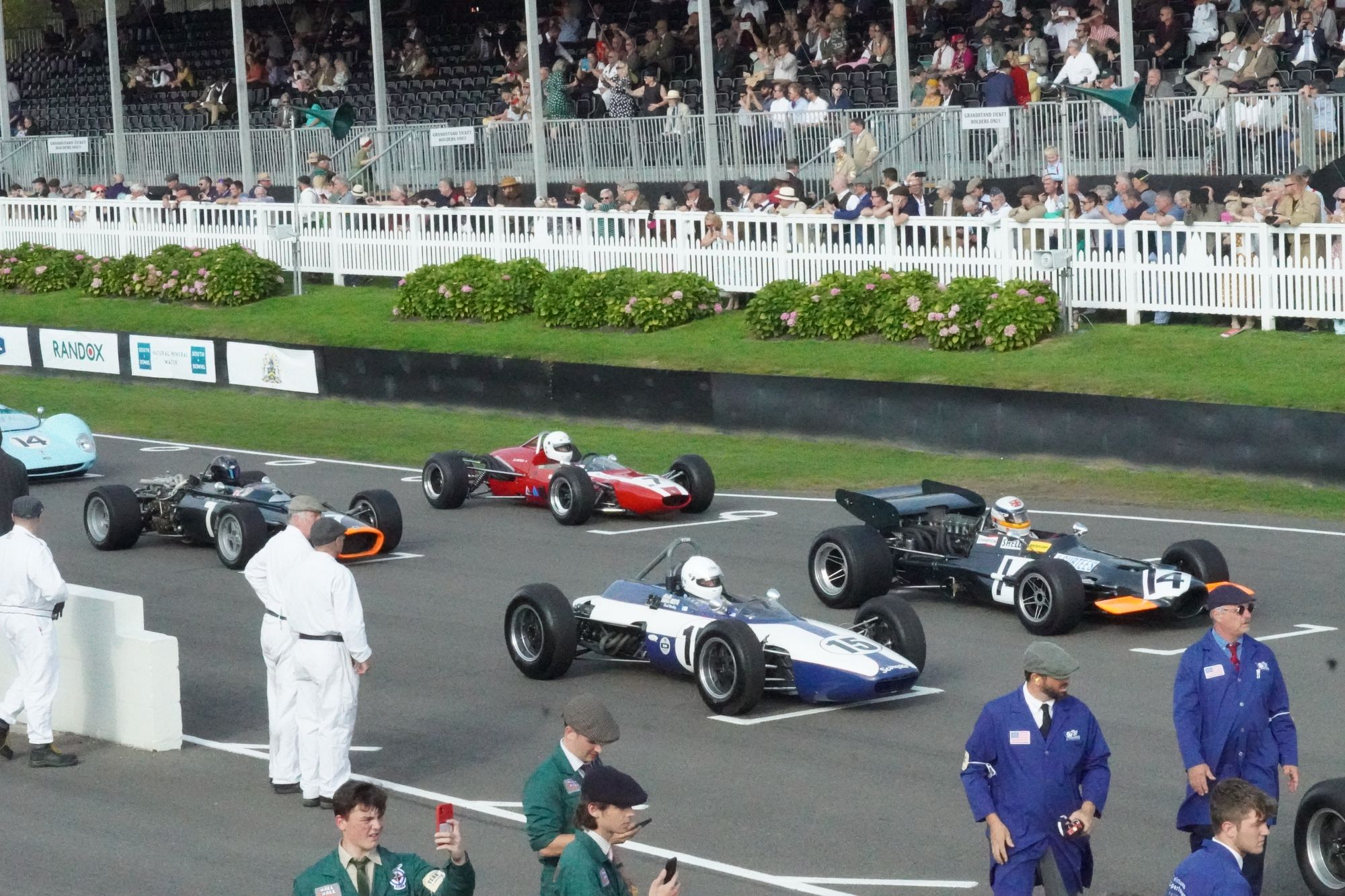 Written by Hector Kociak for The Apex by Custodian. Edited & produced by Charles Clegg and Guillaume Campos.
Stirling Moss Memorial Trophy
1st – Harvey Stanley and James Cottingham – 1962 Jaguar E-type
2nd – Phil Keen and Jon Minshaw – 1961 Jaguar E-type
3rd – Remo Lips and David Franklin – 1961 Ferrari 250 GT SWB
Festival of Britain Trophy
1st – Mark Gillies – 1934 ERA A-type R3A
2nd – Michael Gans – 1935 ERA A-type R1B
Duncan Ricketts – 1938 ERA E-type GP1
John Whitmore Trophy
1st – Andrew Jordan and Nick Swift – 1963 Morris Mini Cooper S
2nd – Romain Dumas and Chris Middlehurst – 1964 Morris Mini Cooper S
3rd – Matt Neal and Jeff Smith – 1964 Austin Mini Cooper S
Glover Trophy
1st – Andy Middlehurst – 1962 Lotus-Climax 25
2nd – Timothy de Silva – 1962 Lotus-BRM 24
3rd – Mark Shaw – 1961 Lotus-Climax 21
St. Mary's Trophy Part 1
1st – Romain Dumas – 1959 Ford Thunderbird
2nd – Andrew Jordan – 1959 Austin A40
3rd – Marcel Fässler – 1959 Austin A40
St. Mary's Trophy Part 2
1st – Bill Shepherd – 1959 Ford Thunderbird
2nd – Grant Williams – 1959 Jaguar Mk I
3rd – Richard Meaden – 1959 Alfa Romeo Giulietta Ti
Whitsun Trophy
1st – Phil Keen – 1964 Lotus-Ford 30
2nd – Oliver Bryant – 1966 Lola-Chevrolet T70 Spyder
3rd – Tony Sinclair – 1965 Lola-Chevrolet T70 Spyder
Sussex Trophy
1st – James Cottingham – 1959 Tojeiro-Jaguar
2nd – Sam Hancock – 1960 Ferrari 246S Dino
3rd – Roger Wills – 1958 Lotus-Climax 15
Chichester Cup
1st – Peter de la Roche – 1959 Lola-Ford Mk2
2nd – Will Mitcham – 1960 U2-Ford Mk2
3rd – Chris Drake – 1960 Terrier-Ford Mk4 Series 1
Richmond Trophy
1st – Ben Mitchell – 1957 BRM Type 25
2nd – Miles Griffiths – 1959 Lotus-Climax 16
3rd – William Nuthall – 1953 Cooper-Bristol Mk2
Brooklands Trophy
1st – Duncan Pittaway and Edward Williams – 1932 Frazer Nash TT Replica
2nd – Patrick Blakeney-Edwards and Nick Swift – 1928 Frazer Nash Saloon 'The Owlett'
3rd –  Patrick Blakeney-Edwards and Theo Hunt – 1933 Frazer Nash TT Replica
Royal Automobile Club TT Celebration
1st - Darren Turner and Oliver Bryant - 1964 AC Cobra
2nd - Fred Wakeman and Emanuele Pirro - 1963 Lister-Jaguar Coupe
3rd - Shaun Lynn and Andy Priaulx - 1963 AC Cobra Le Mans Coupe
Freddie March Memorial Trophy
1st - David Hart - 1957 Maserati 300S
2nd - Steve Brooks - 1955 Jaguar D-Type
3rd - Martin Hunt -  1954 HWM-Jaguar
---
---