Praga Cars: The Apex Interviews Mark Harrison
Praga Cars is a company with 114 years of engineering excellence behind it, although it still remains somewhat unknown to British motoring enthusiasts. As luck would have it, our guest this week is Mark Harrison, managing director of Praga Cars UK - just the man to tell us more!
With his significant experience in launching performance vehicles into a competitive marketplace, and knowledge of just what it takes to keep a motoring brand focused on its customers, Mark joined us to talk Praga, past, present and future - from historic vacuum cleaners to the fantastic R1 racing car, sim racing and more...
Hector Kociak interviews Mark Harrison  for The Apex by Custodian. Recorded and produced by Jeremy Hindle and Guillaume Campos. Transcribed by David Marcus. Edited by Hector Kociak & Charles Clegg.
Could you introduce yourself to our listeners and tell us a bit about your career to date, and how you ended up at Praga?
I'm not sure I'm a titan or a tastemaker of the automotive industry (!) but hopefully I've got a little bit of a story to tell that people might find interesting. I didn't start out in the automotive industry at all; I can stand there and say to my kids that it doesn't really matter what you do at university either, because I had nothing like that in my past, apart from just a general love and interest in cars and racing that's always been there. I actually started out as a fully qualified landscape architect of all things, and by sheer coincidence and luck ended up working on the Camel Trophy in 1995…
Land Rovers in the jungle?
Yes, like a knock-out world cup of off-roading, really. It was an amazing event - budget wasn't an issue, so it really was pure off-roading in many weird and wonderful places. I was lucky enough to work on the Central America event in 1995 with Jardine PR, run by a guy called Tony Jardine, who some of your listeners will know from his past Formula 1 and commentating history. I worked for Tony not knowing at all what automotive PR was. I didn't know what a press office was, I didn't really know what a journalist did, but just helped out and loved it! I then worked with Honda in the late '90s, the David Lesley era - so a really good time for British Touring Cars. I then was asked to go and work for Ford in their press office, and worked on commercial vehicles and in the technology division.
BMW then asked me to help launch the new MINI, a bit of a dream come true. Anybody who bought the first generation, the R53, will know the engineering was amazing on that car. BMW did a great job on it, but there was also the interesting challenge of a German brand telling the world what a British iconic car was! After nine years or so I left to go to McLaren to launch the road car brand there. I was the PR director for McLaren Automotive when that was launched, and later ran McLaren's Middle East operation; later I came back to the UK and managed the sales and marketing for the McLaren P1, which was an amazing thing to do. After McLaren I went into consultancy, and have worked for people like Rimac on the launch of what was called the Concept 2 (now the Nevera), and Pininfarina on the Battista electric hypercar launch.
A couple of years ago I got a call from these crazy folks at Praga, met them, and really liked what I saw, especially their ambition and their honesty. There is very little bureaucracy and politics at Praga. It's just classic Central Europe: this is what we're doing, so let's get on and do it! Combined with that, the company has got this very rich history that very few people know about. So for someone like me, whose background is in communications, it's great to come in at this stage, as the brand is growing but also has that history to tap into.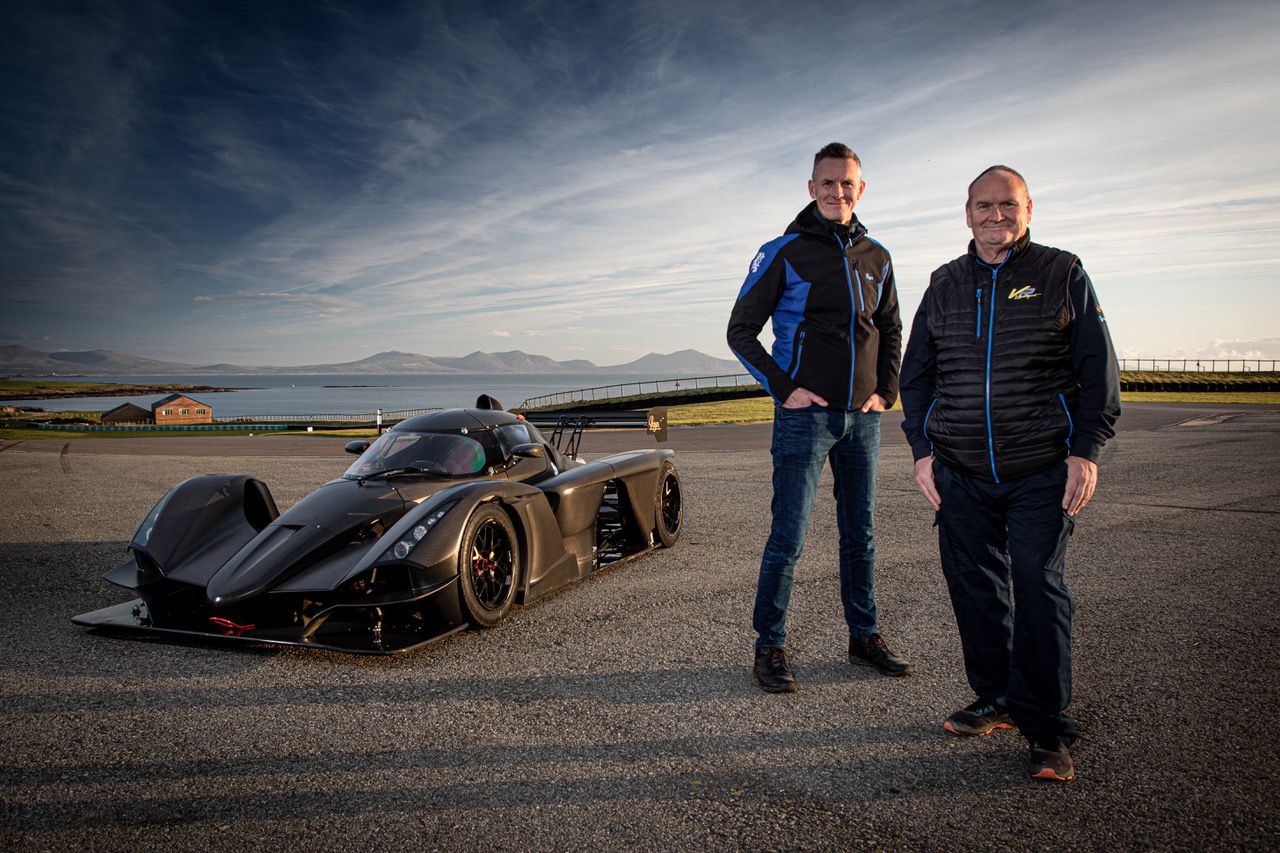 That's an amazing CV! Let's talk about Praga, the company and its history. I am sure that some of our audience are hearing about it for the first time, but it's been around for quite a while. Could you tell us a bit about it?
Yes, just a small matter of 114 years! It's the oldest car brand you've never heard of. The good thing with the folks at Praga is that they're not embarrassed about that. The company has been built up over the years purely as an engineering-driven business, with zero sales and marketing. It has got its heritage, a foundation in making things. That's really at the heart of the best car brands historically - that's where BMW came from, for example. BMW is a good comparison, in that Praga historically made anything with a motor. Before communism really defined a lot of Praga's modern history, they made everything; race cars, road cars, aeroplanes, trucks, tanks...we've even found Praga vacuum cleaners! Literally anything that had a motor they would make.
Then communism happened. It's a bit more complicated than that, as historians will know, but to keep it short, Praga was selected by the powers that be to make trucks and gearboxes, axles and tanks for the communist world. Before communism, they actually made more cars than Škoda and Tatra combined. I think partly because of Praga's success at making cars, the communists just said well, we don't need cars or racing cars, we need trucks and tanks - so you can make those! That defined much of Praga's history as a manufacturer. The way I put it to audiences is that if you're a communist who needed a truck, you will know who Praga is, but I'm guessing not many people in the room at the moment are communists who needed a truck! In the post-communist era, the business has continued to function, and overall has produced things non-stop for the last 114 years.
After communism it took a while for Praga to find their feet, but they've continued to try new things - enduro motorcycles, modern trucks too. The core business at the moment for us, the sexy bit of it, is the racing cars and the go-karts. We've also got an aeroplane, a STOL that's hopefully going to appear next year, but in the background Praga also still has what they call the 'automotive division', which is the truck side of things. It's still a multi-faceted organisation; it doesn't just work in cars and trucks either, but I am really on the racing car side of things at the moment.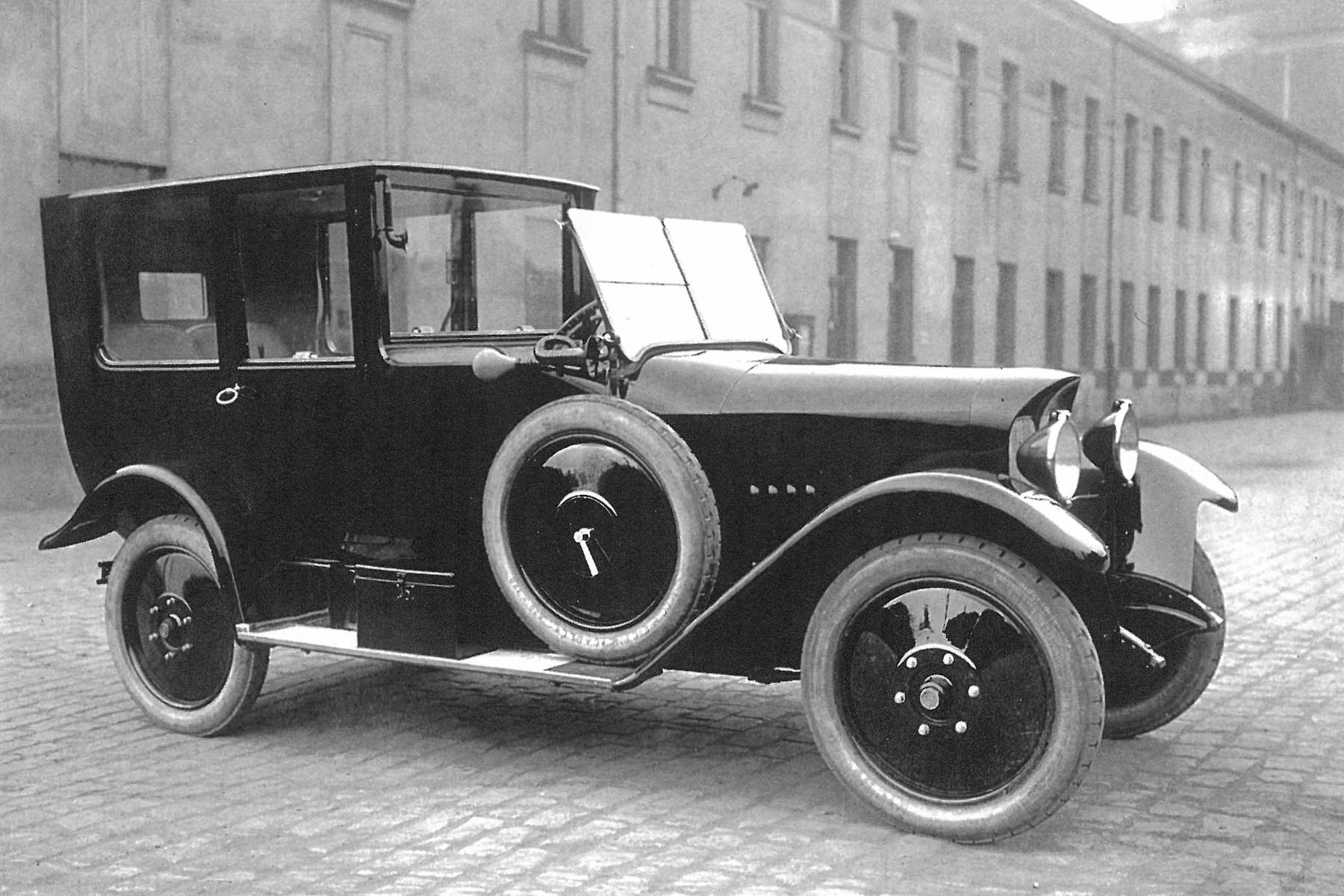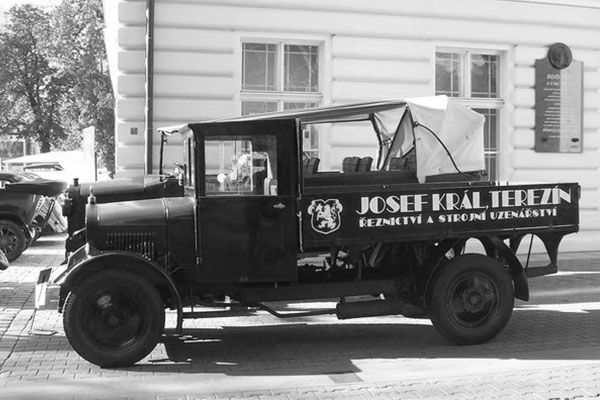 So let's talk about this sexier bit of Praga - maybe we can leave the vacuum cleaners to one side! As far as I'm aware, your main offering is the Praga R1, which is an amazing looking racing car. What makes it special, who is it for, and what was the design philosophy behind it?
What makes the R1 special is that because the company focused on engineering rather than sales and marketing when the project started 8 or 9 years ago, they developed the car in the opposite way that most normal companies would. They didn't look for where they could produce a racing car to fit a series, look at the rules of that series and design a car around the rules; they basically designed what they thought was the purest, most beautiful looking racing car on the planet, and then worried about where it would go racing. Anybody who has seen the R1 in the flesh will see where that could cause issues.
In the early days, the customers that did buy these cars would race them; the R1 could take on prototypes because of its nature, its structure, and its aerodynamics. It sits naturally as a racer that can take on Radicals and those kinds of cars. It would beat them - so the owners of the Radicals would claim it was a GT car because it had a roof. It would race against GT cars, and because of its aerodynamics and downforce, it would beat them. The owners of GT3 cars would say it's a prototype… so it's taken a few years to really get it accepted.
Certainly in the UK a lot of that is down to the perseverance of our dealer partner over here, VR Motorsport. Vincent, who runs VR Motorsport, saw the car at an event four or five years ago, loved what he saw and just decided to buy it, race it and see what happens. That led to discussions with Motorsport UK; he had to engineer a roll bar for the car. It's a bit daft when you realise it's a full carbon monocoque with a roof. The roll bar really has no purpose, but rules are rules. So he engineered a roll bar, got it approved, and got it into Britcar. We've now found ourselves in a really strong position where we've announced a race series for next year, so it is genuinely like a snowball effect. The more people see the car, the more people love it, understand it, and want to get involved in it. It feels like there is a huge momentum at the moment for the R1.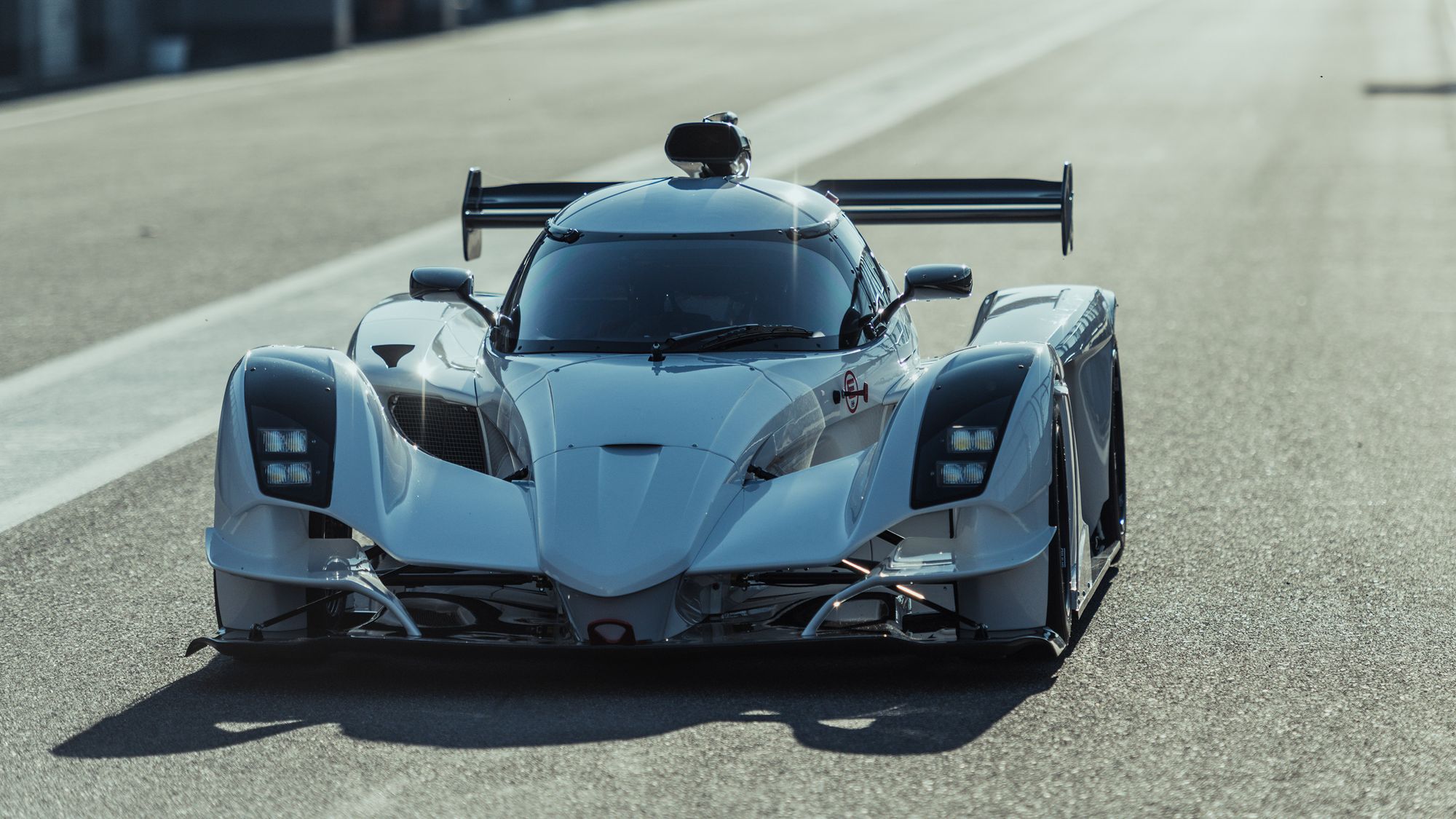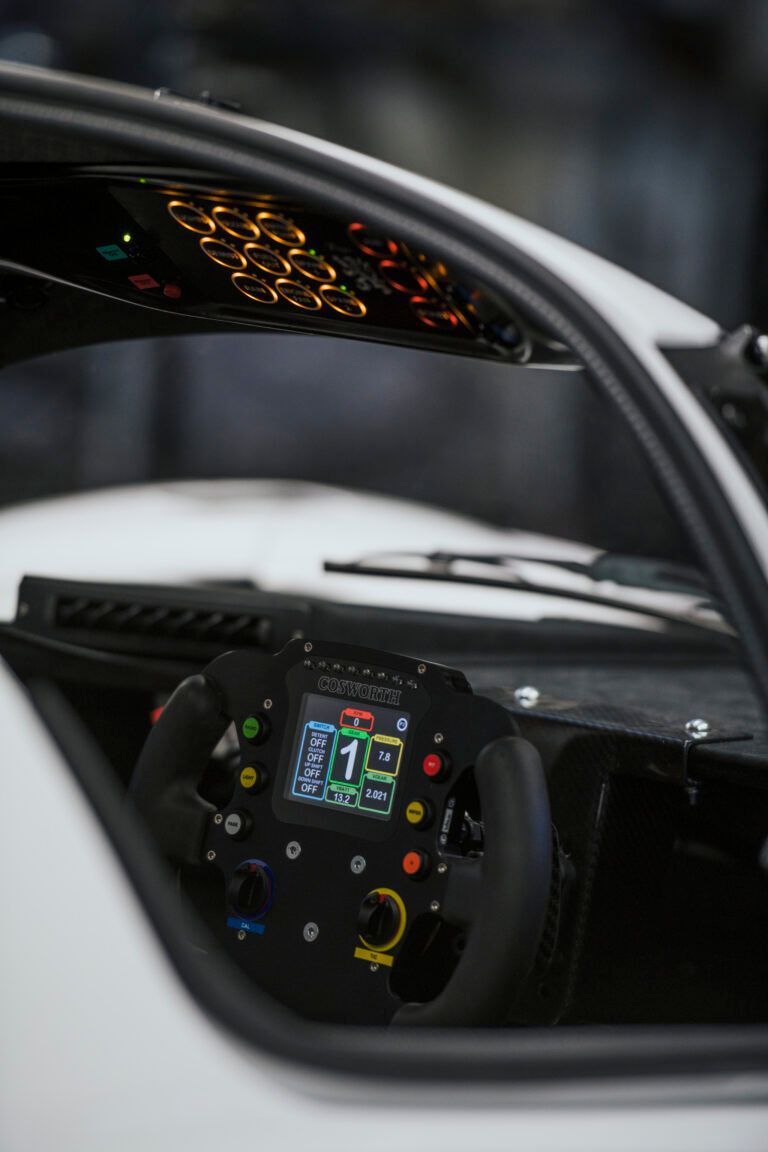 When you look at the R1 it looks like quite a fancy prototype car, rather more high performance than some of the GT cars we see. However, reading about it, you get the impression that it's fairly affordable to run as well. What would you say is its direct competition?
I know everybody answers this the same way, and say it has no direct competition, but it genuinely doesn't! It's under £200,000 but at the same time, now that we've increased demand and interest in the car, if you buy a car as a team, the car can wash its face as an investment after one season and start to make profit after the second season. When we see what the teams are currently charging their drivers to race in the car, how much it costs to buy the car or take the car on finance, and then the relatively low running costs, it starts to stack up.

The car also looks great, and everybody who sees the car racing loves the way it looks. When the Pragas do take each other on, it's really toe to toe, so it appeals to sponsors as well. With the audiences we've started to really tap into, both motorsport but also a general fan base, it's really moving at a pace. The engineering of the car itself is great too. It now has a really reliable 2.0 litre Alpine turbocharged engine and a Hewland gearbox that is well-known and easy to maintain, so the power train is reliable, trusted, and easy to look after. Because the car is light (only 640kg), the wear on the tires is low as well. So it stacks up on a whole number of levels as far as the marketplace is concerned. We've got great hopes for it.
One thing that interests me is that I first came across Praga when I was doing some sim racing and online karting during lockdown. I noticed that you guys have been growing a presence in that space. How did that all start?
It was a combination of natural interest from some of the people involved in the sim racing world. We have quite a long standing partnership and friendship with Romain Grosjean; Romain had started his R8G eSports team, so there was a lot of conversation about whether we should do this anyway. Combine that with the challenges of last year, and the concern over the potential of not going racing at all, it seemed a natural thing to do. We dipped our toe in it and enjoyed what we did. Rather like in real racing, the R1 looks great in a simulator, and we were really lucky in that we pretty much had the full race season on the track as well, despite all of last year's challenges. It's really testament to Motorsport UK, Britcar, and everybody involved in doing the right thing to allow us to go racing last season.
Looking ahead, it also opened up conversations as far as talking to sim racers about trying real racing. All this means that we've tested the water a little bit in the world of sim racing, and we've got some amazing plans for next year. I can't go into any detail at the moment, but we will really move things at a pace there!
So let's talk about sim racing. I think it's quite an interesting approach that you guys have taken - you've been working with some well-known automotive YouTubers, like Jimmy Broadbent. What does that give Praga?
First and foremost, for someone like Jimmy, he has done his YouTube films throughout this season while racing with us, and they have been watched over 3.5 million times. It gives us a huge audience off the bat for a brand that nobody had ever heard of. I am quite lucky in this area, because my experience of computer gaming was really going into my son's bedroom and shouting at him for playing Fortnite! It's a different world to me, so I come at this from a position of knowing nothing about gaming. Jimmy has been fantastic too. He started the season and had never raced a car in his life, and yet he's been thrown into an R1, a full downforce race car in a competitive race series, and has done really well. He built himself up slowly through the season and ended up winning the last two races at the final round two weeks ago with his partner Gordie Mutch. He was in tears at the end of it. You saw that and you thought - wow.
It all started when we were sitting around thinking of how to build the brand, and how to tell our good story. The owner of the company threw down the challenge and said well, if I send you five factory cars to race in Britcar and you can populate those cars with an interesting group of drivers who will raise our brand presence, will that work? I said yes immediately, put the phone down, and then thought, oh my God - what do I do now? I made some calls and spoke to a few people and the nice thing is that we found the right people to do this with. I met them all and looked them in the eye, and you can see if people are committed to it. Someone like Jimmy, if he doesn't take it seriously, he's going to look pretty daft to his fans and followers. Those who put their hands up, you knew they were going to commit to it all.
Jimmy, Jay Morton (who some of your listeners will know), Ben Collins (ex-Stig from Top Gear), James Walker (Mr JWW) and a number of others came along for the season, and it was great to see how seriously they all took it. It was a chance for them to race something that really challenged them. It has raised the awareness of the brand massively and we hope to be bringing some of these guys back next season.
Do you think the sim racing community is sometimes underestimated? Speaking to some of these guys, it's clear that they are not just someone playing a game, they are setting up their cars, learning about the history of the machines, and they feel a real bond with them. Does that translate into real life?
Yes absolutely, it's a serious business for them. The fact is that most of the F1 drivers are doing it now; Romain has got his eSports team after all. I think Jimmy is a great case in point, where he turned up at the first test day pretty much crapping himself, but got in the car and went for it. We had an awful race weekend at Snetterton where it was bucketing down solidly for two days. He didn't baulk at that, just got in the car and got on with it. It's not just him either, I think you see this across the board now. Gordie Mutch, who raced with him at Donnington Park, is a great example. Gordie's background is real racing, but he's also one of the fastest drivers in Romain's R8G sim racing team now. So there's an absolute correlation, but I think the fundamental difference is that real racing is a huge step up in, I guess, risk against reward. That has been one of the most exciting things about this year, seeing the coming together of sim racing and real racing. It's fascinating.
Drawing on your career and where we are in the automotive space at the moment, I think we can say the nature of performance car ownership is changing. What is your take on it - are real enthusiasts going to migrate more to the track now to get their kicks?
Yes is the simple answer! I have been really lucky in recent years, being at the heart of McLaren as they launched their road car business, at what people thought was a terrible time - the middle of the financial crisis in 2009/10. They have since developed the brand - it's not been perfect for them, but they got up and running, and certainly the feedback they got after the launch of the MP4-12C was that major competitors thought McLaren would give up after the first car. It didn't happen. I saw that come through, and then been really lucky to work in the world of electric hypercars. They have their own challenges; one of the biggest challenges at McLaren was actually getting people to put an order down on a McLaren P1, weirdly enough. By the time the first car got to a customer we had a huge reserve list of people wanting to buy the car, but initially it was quite difficult, simply because the hybrid supercar was a new technology, and plenty of people loved the way it looked but were saying 'I'm not going to put any money down until I test drive that, because I haven't got a clue what it means!'.
Now it's all about electric hypercars, and I think the three brands that are doing them are finding it a challenge at the moment. On paper and in pictures it all looks great, but it's about the driving. You now get to a situation where the next move is for these performance cars to go on tracks, because both technology-wise and performance-wise, 700 HP is now a low base for a supercar or hypercar. It's all 800, 900, 1,000 HP, and you can't translate that onto the road. The tyres won't allow it, the roads won't allow it (certainly in the UK), and legislators won't allow it. As power is going up and weight is going up, there's less opportunity to properly drive a car like that on public roads. As a consequence, and certainly in the States, you're seeing a huge growth of private motorsport clubs and private tracks with 20, 30, 40, 50 garages. We're working with Escapade at Silverstone actually - the private member's club there - and it is all only going in one direction.
As there's more demand to have cars going on tracks, there's more demand to support that, and it certainly works for us. We did design and build a one-off prototype road-legal version of the R1 a while ago, in fact - the R1R. Because as owners of hypercars and supercars move to the tracks, they will suddenly realise even more how compromised their road cars are for the circuit, so will be looking to go back to lower power and lighter weight to really test their abilities. It won't be about testing the car. It's a step nearer to them then being a racing driver, and we're ready to take them on and help deliver that. This is part of the reason I went to Praga actually, because two years ago I felt that this was a really interesting area to look at. It's become even more interesting in the last 12 months. I think it's all accelerating towards race tracks.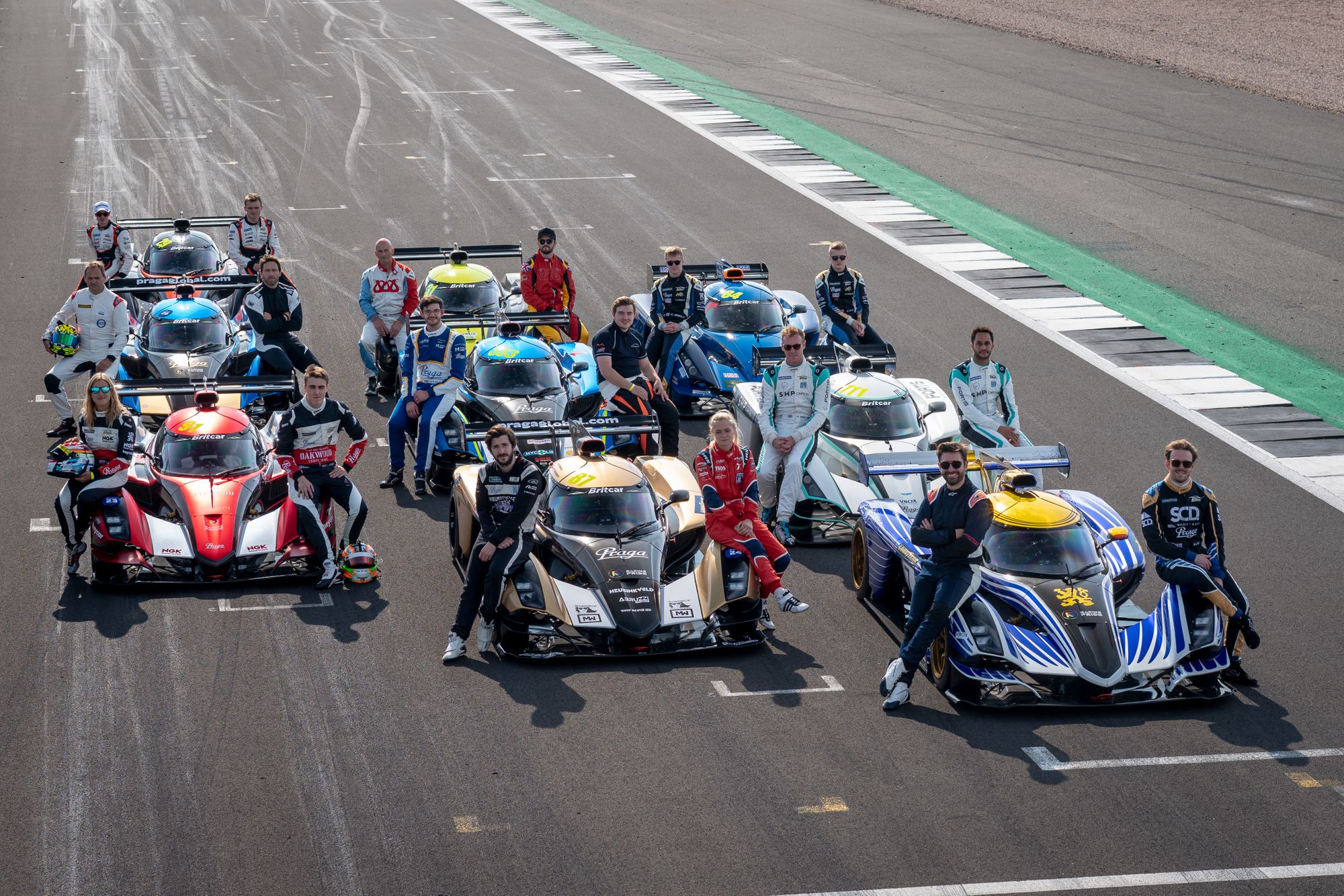 The irony is that the race track will be where you get the smaller  wheels, the smaller chassis, the smaller brakes, and less wasteful tyre management technologies. It's quite funny that the race track seems to be where all this stuff is actually going to be deployed.
I think the challenge for the big manufacturers and supercar brands is that they still need to sell, compared to Praga, a huge volume of cars, and they will still need to design cars for the road. Praga works in an organisation called ESCA - the European Small Car Association - which was founded I think by McLaren and Aston Martin when we launched the MP4-12C back in the day. It's really an organisation to lobby for the fact that the small volume car brands, which are mainly supercar manufacturers, need support. That's going to be a really important part of how we work in the future, because legislators are fundamentally not car people, so they don't really care too much about how beautiful a Pagani Huayra is, or the history of Lamborghini. It's irrelevant to them, and for all the right reasons - they want to lower casualties on the road and keep the air clean.
We're doing a lot of work at the moment trying to really convince the powers-that-be that there is a place for these beautiful, emotionally engaging products that appeal to enthusiasts because enthusiasts are designing them and making them. So the track side of things is the future, but also there needs to be work to make sure that the cars that we love are still going to be viable in some form on the road.
Absolutely. So what lies in the future for Praga - can we look forward to an exciting 2022?
We can. We've got some ambitions that will really stretch our small team of people! The major priority at the moment is that we've announced, probably a year ahead of schedule, a one-make race series for the UK called the Praga Cup 2022. We've committed to at least 16 cars on the grid, because that's obviously always the concern for anybody entering a new one make race series. We're seeing interest already frankly. We had 10 cars on the grid at Donington Park two weeks ago, so we're looking forward to launching that. It will take a lot of our time and energy to do that properly, because then the plan for Praga is to really take the UK as a template. We're not big enough to do all this outside of one market at the moment, but if we do it properly in the UK, the rest of the world looks at the UK for its motorsport and supercar heritage, so we'll then look at how we take what we're doing to the USA, the Middle East and to other markets.
We've set up a small initial global dealer market, so we've got some nice partners in Benelux, Australia, Poland, California, the UAE out of Dubai and the UK, so we will work with them. As I mentioned earlier, we've got a pretty amazing sim racing campaign to announce quite soon which will raise a few eyebrows - but you can imagine with the partners we've got, with Jimmy and R8G, we think we can do something pretty special. The karting division I don't really work directly with, but it is growing and looking at electric karts. Clearly for me there's a funnel of sales there - if we can engage 14, 15, 16 year olds in our karting business, then it's a quick step into the R1 in later years, which is a great racing car for novices. So there's lots of things going on, and one or two other things that I can't talk about here and now that will appear next year as well...
That sounds really exciting. We're coming up on time now, so I've just got some quick fire questions to end with. The first one is: what is your dream track or road car?
There's three cars and they've all got the number 1 in them. At BMW UK we had an amazing heritage fleet; the PR director there, Chris Willows, built up a really great fleet of cars. Because I'm a kid of the '70s, it has to be the BMW M1. We had a red one that a lot of listeners will have seen at various events around the UK, and it usually turns up at the Bicester Sunday Scramble and things like that. I once got the opportunity to drive that, which was amazing. That was memorable for me. Then the McLaren F1, for all the obvious reasons, having worked at McLaren and seen the cars every day at the Boulevard. I never got the chance to drive one, but then I did get the chance to drive the McLaren P1 in the development phase of that, and that was just incredible, unforgettable. They are all road/race track cars as well, which is really nice.
Second question: what is your favourite racing venue?
What you experience as a kid sets your views for the rest of your life, and I used to spend a lot of time at Cadwell Park. My dad used to take us to watch racing at any opportunity. I'm from Lincolnshire, so I spent a lot of time at Cadwell Park, which I just love as a place. We used to go to the Speedway and watch the stock cars at Boston. It's not there any more, but there was a nice dirt oval track in Boston in Lincolnshire. Back in the day we also used to go to Brands Hatch quite a lot, in the days where you could literally just turn up on the gate and walk into a Grand Prix. We did a lot of that because my dad spent a lot of time in Kent before he had kids.
In more modern times, I had an amazing experience at the Yas Marina racetrack when I was working out in the Middle East. I persuaded the test driver Chris Goodwin to give me a passenger lap of Yas Marina in a McLaren P1. The great thing about that was that I could get out and say, well, I never have to go and do another bloody passenger ride again in my life, because it's never going to be any better than that!
Final question: what is one piece of advice you've got for someone thinking of getting into racing?
Probably be fast and be nice! I don't know if those two things go together however. I haven't worked at the coal face in motorsport before this job, so a lot of it has been spent with racing drivers and actually seeing them in action. I think you look at some of the kids that are out there and they've all got dreams of being professional racing drivers, and rightly so, but I think the key point to make is only a small percentage of you will become a professional racing driver. So for the 95% that won't actually make it, there's still lots of opportunities to work in motorsport. To them I'd say - work hard at your dream, be fast, be committed to being fast, but also think about how at the end of the day you want to be able to pick up the phone to somebody you met at the race track a few years before, and have them remember you in a good light.
I think there's plenty of young drivers out there who will tell you they're the fastest thing on wheels, but actually, you need to keep relationships strong with people and build a good network too. I think that's just as important.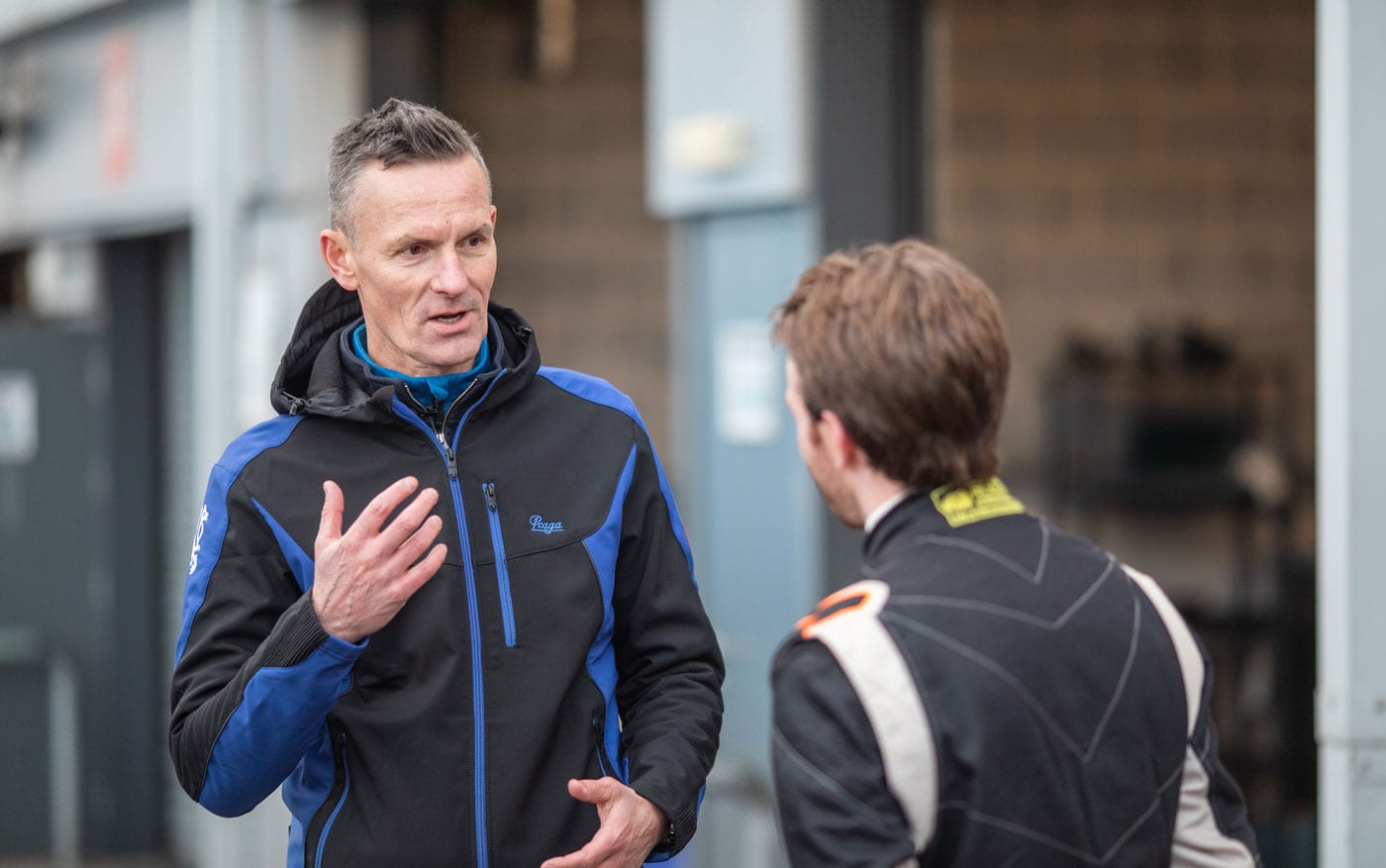 That's some very good advice to end on. Mark, that just leaves me to thank you very much for such an interesting interview.
Absolute pleasure. Thank you.
You can find more information about Praga Cars on their website at https://pragaglobal.com/.
---
---