Kicking it with Karun: The Apex Interviews Karun Chandhok
As one of only two Indian drivers ever to compete in Formula 1, Karun's fascinating career has been a testament to his unwavering passion for racing. Having also competed at Le Mans and in Formula E, Karun's insights into the world of racing are thoughtful and precise.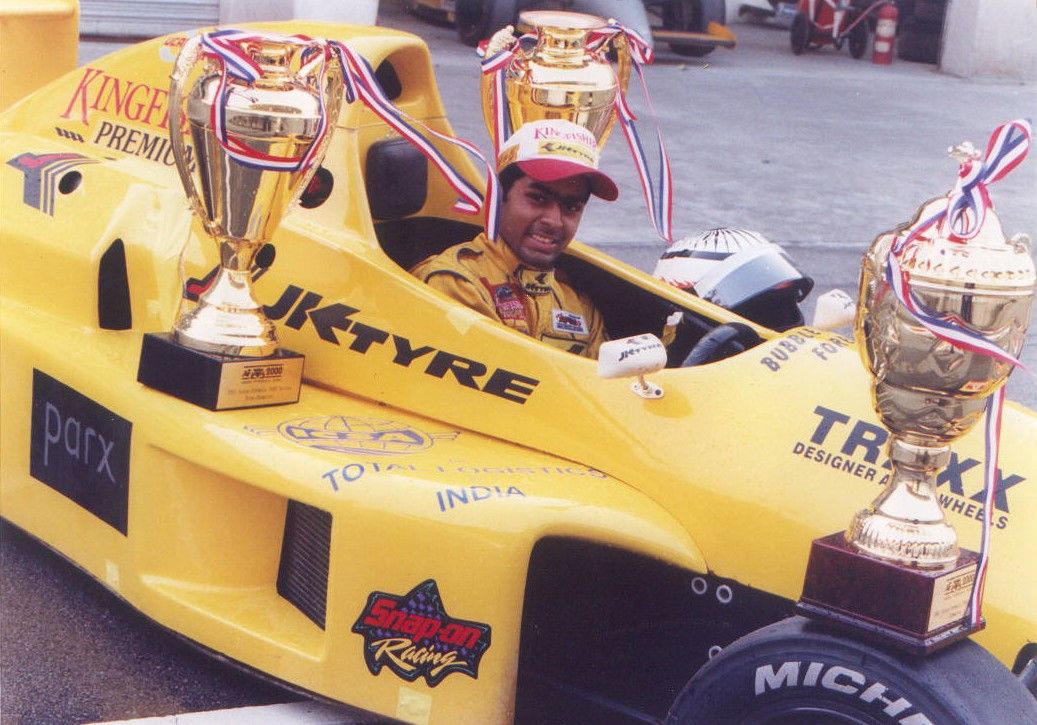 He joins us today to talk about his journey into the world of racing, life in Formula 1, and what it's like to race a 250 GTO at Goodwood.
Archie Hill interviews Karun Chandhok for The Apex by Custodian. Recorded and produced by Archie Hill. Transcribed by David Marcus. Edited by Archie Hill, Jeremy Hindle & Charles Clegg.
Could you tell us a little bit about how your journey into the car world began, and perhaps share some of your earliest motoring memories?
Yes, my family were into cars and motorsport. My grandfather used to race, my grandmother used to race, my dad did a lot of rallying and racing, so I travelled around the country with him, going to events all around India. We had our own team, we ran our own garage. He offered cars and things so I grew up very much in that environment surrounded by cars and motor racing. I guess the bug bit pretty early on, as far as I could remember, I wanted to be involved in the sport. I have been very fortunate to have now had an active career in the sport for nearly 25 years.
How do you reflect on those early racing years in Formula Maruti and Formula Asia?
They were great times, but I think now looking back, you realise just how far behind in terms of the competitive level, the racing in Asia is compared to Europe. I think I won the Indian championship my first year of racing and I won the Asian championship in my first year of international racing when I was 16 and 17, and you start to think oh, this is easy, I'm on my way, it will be fine, and then I arrive in the UK to do British F3 and it suddenly slaps you in the face just how competitive and how tough European racing is and how high the standard of teams and drivers and level of preparation and just how fast frankly the drivers are. There are very few bad drivers, so it forces you to raise your game, it forces you to have to dig deep and raise the level. I think certainly even now, Japanese racing is different, I think the level in Japan has always been pretty high, if you go back right to the 80s and 90s, but I think even now, the rest of Asia is at a better level than it was 20 years ago, but it's still some way behind what you see in Europe.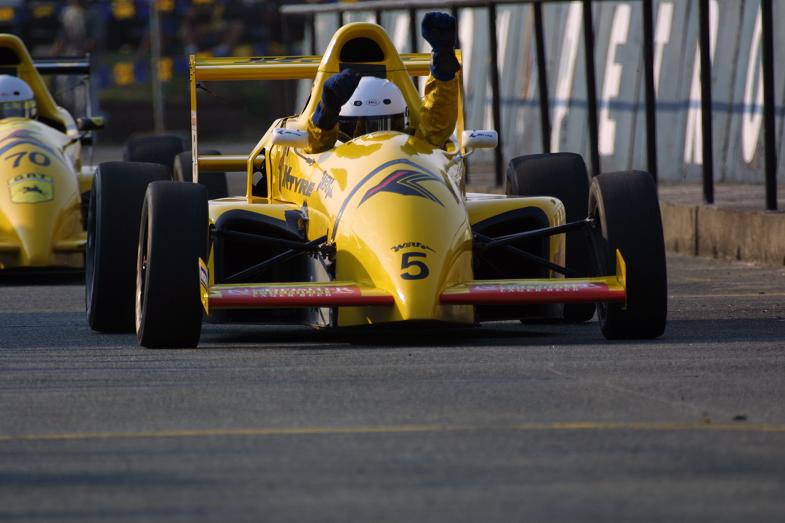 I understand Bernie Ecclestone played a role in getting you onto the GP2 grid, how did that come about?
My father worked with Bernie on a variety of projects around TV in India and the Grand Prix in India and things like that. Bernie obviously had an interest in trying to get an Indian driver on the grid in F1, because you could see that as a market with untapped potential for F1 to reach, so he was very instrumental in helping me around that time when I wanted to graduate to GP2 in 2007. He brokered the deal with the team and got me onto the grid basically. Even beyond that, as the path came towards F1, I was very fortunate to have him in my corner. At the time he was very much running the ship as an entrepreneur basically. He was a one man show who ran the championship, there wasn't a board of directors, Bernie ran the show. So you definitely wanted him in your corner rather than the other way around, and I was fortunate to have that.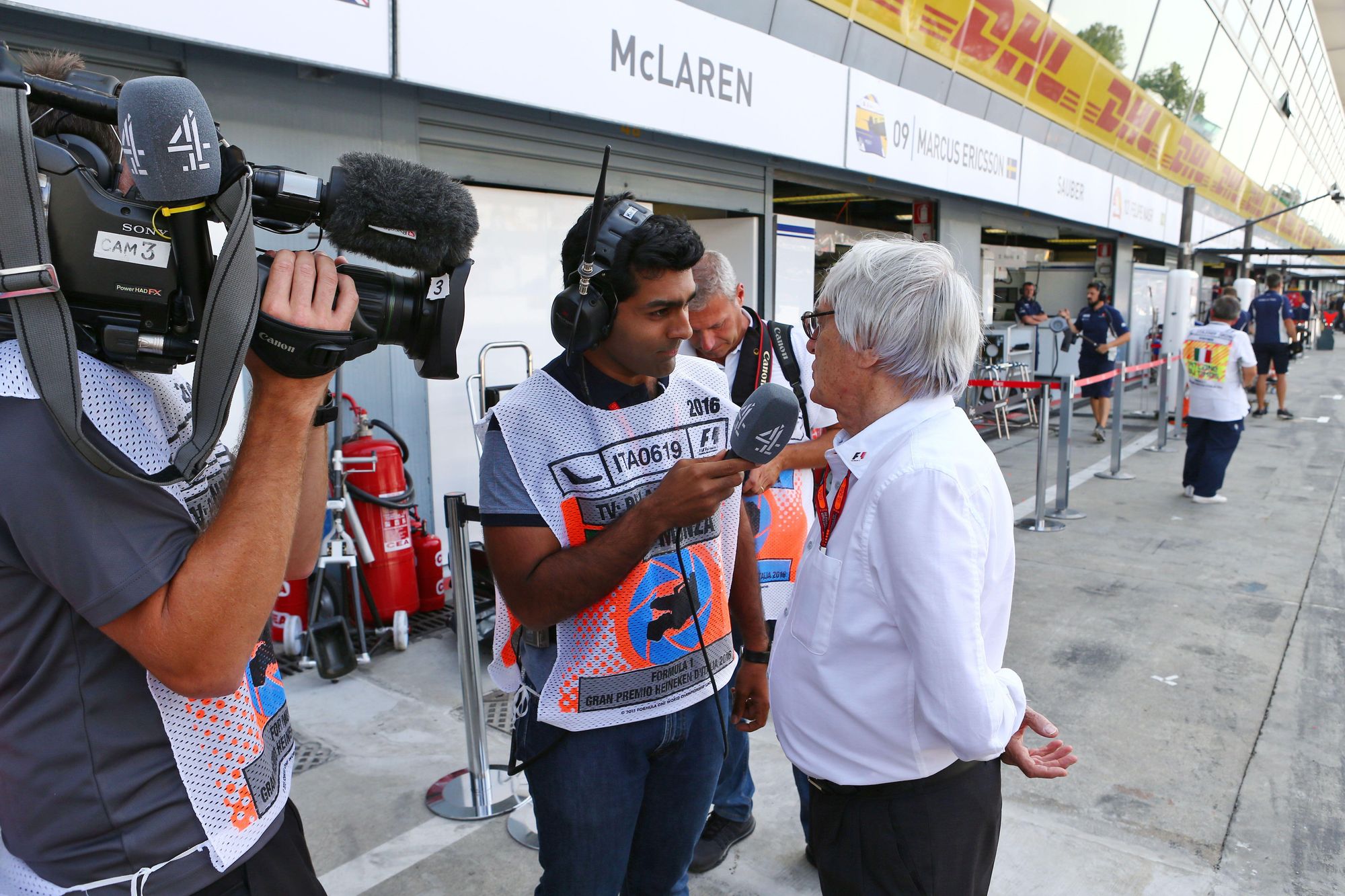 And then going from GP2 transitioning into F1, I understand you did some testing for the Red Bull F1 car, what was that like?
I was a part of the Red Bull Junior Driver Programme. At the time they had a number of drivers on that programme, so I was racing in GP2 as a Red Bull Junior, and we got a call in late 2007, to say that they wanted me to come and do some simulator work in Milton Keynes, where they were installing their first simulator. It really wasn't very good, it would just make everybody ill, and I couldn't do more than a handful of laps before getting ill in the simulator. I felt bad about it because this was your big opportunity and you think you squandered it, it turns out I wasn't the only one, and the race drivers, Mark Webber and David Coulthard and Adrian Newey were all getting a bit sick driving it. I felt a bit better and more reassured at that point. Having that first test with Red Bull was pretty special. Having the opportunity to drive a Formula 1 car is a culmination of a dream really for so many people. So many young drivers who are just punching and scrambling to try and achieve that dream of driving an F1 car, having that dream come true is a massive day.
Going into the 2010 season, you signed with Hispania Racing, just how significant of a moment was that for you?
Well it's the next dream come true I guess, isn't it? The first step is to actually have a go with the car. The next step is to get a seat on the grid, so it was a massive thing for me, for my country as well. We only had two Indian drivers on the grid in F1, even now, so to have my seat on the grid was a huge moment in my career. It becomes a defining moment for everything you do afterwards. We sit here, 13 years later, and most people still introduce me as a former Formula 1 driver. That will be the case for the rest of my life, so certainly getting that opportunity to drive in Grand Prix racing is a massive milestone for any driver.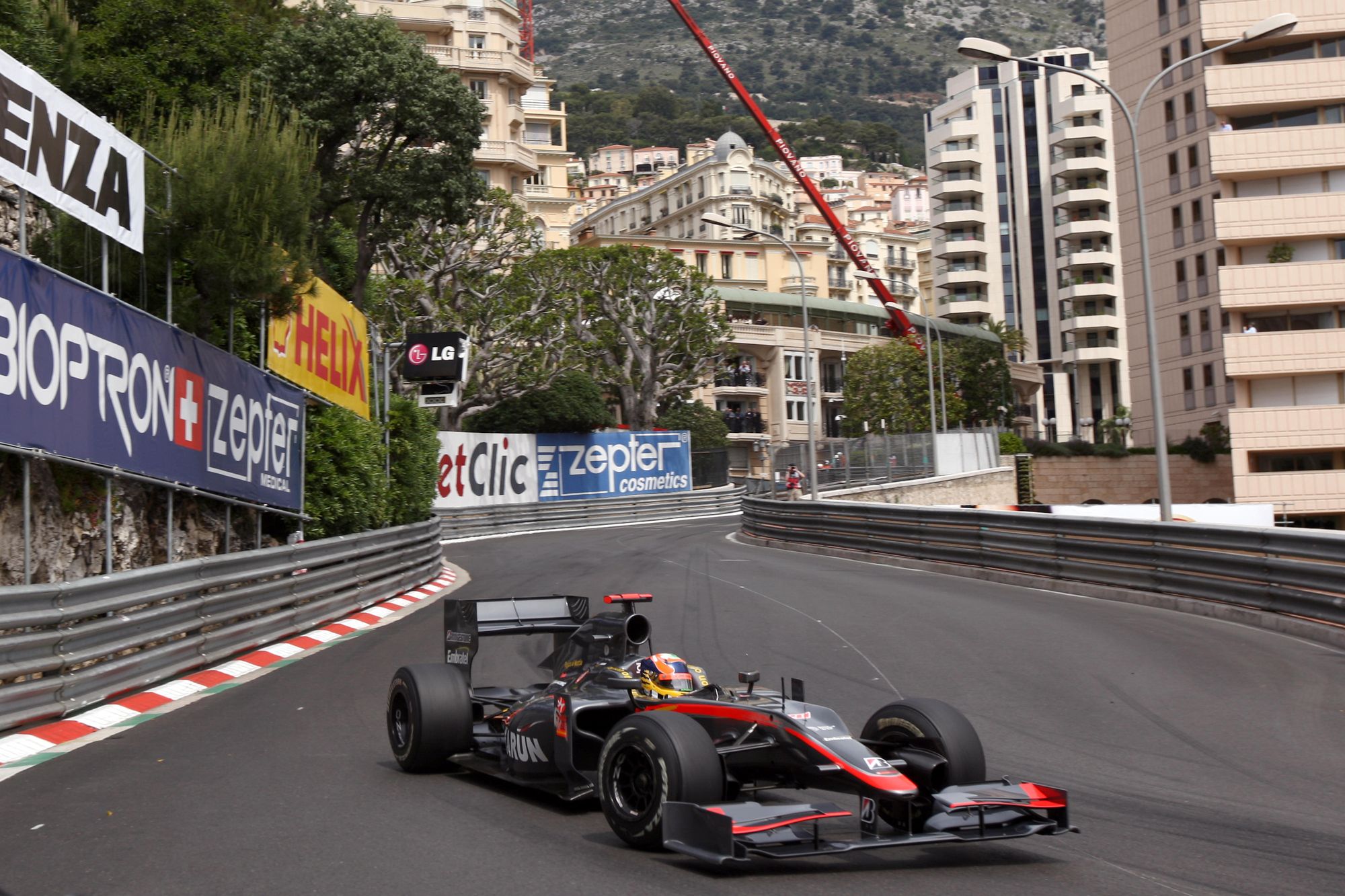 What was the best thing about racing in F1, and what was the most frustrating thing about racing in F1?
The best thing is obviously the cars themselves. Even the worst car on the grid in F1, and Hispania was at the time, is still miles quicker and better than anything else that you would drive on the planet. The people you work with I would say is the other thing. You genuinely work with some of the most intelligent engineers and people on the planet, trying to troubleshoot and problem solve things in a very short space of time. You do free practice session, and you've got to find a solution to the car to make it better before you get to the next session or to qualifying or to the race, so creating that bond and that working relationship with those key people around you, and it's a very intense period, a 3 day Grand Prix weekend, so much gets packed into that weekend. So you have to be able to work well together.
I enjoyed that part, working with really clever people and driving the cars. The most frustrating part is obviously the competitiveness of the car. Not everyone can drive for teams with cars that give you the chance to fight for race victories. I didn't have that opportunity, and that's frustrating. It's very hard to explain necessarily to the outside world, why you are multiple seconds behind Lewis Hamilton, and that's nothing to do with you, that's to do with the car. I am not saying I am as good as Lewis Hamilton, but I'm saying the gap wouldn't be multiple seconds I would imagine. I think that's probably the most frustrating thing about racing in F1.
After your season in F1, you went to race at Le Mans with David Brabham and Peter Dumbreck, how did that compare and what did you make of that experience?
I really enjoyed sports car racing in general. I think there's that camaraderie that you have with your team mates, which is very different to F1. Especially when you go up the single seater ladder from F3 and F2 up to F1, the whole time all you are doing is you are constantly thinking of yourself. You have to be selfish. You have to think what is best for you, and your team mate becomes your number one competitor, and you are constantly trying to find ways to beat your team mate, because that is the reference by which you are judged, and all of a sudden you move to sports car racing, and it's the opposite, you have to work genuinely with your team mate, as a team mate.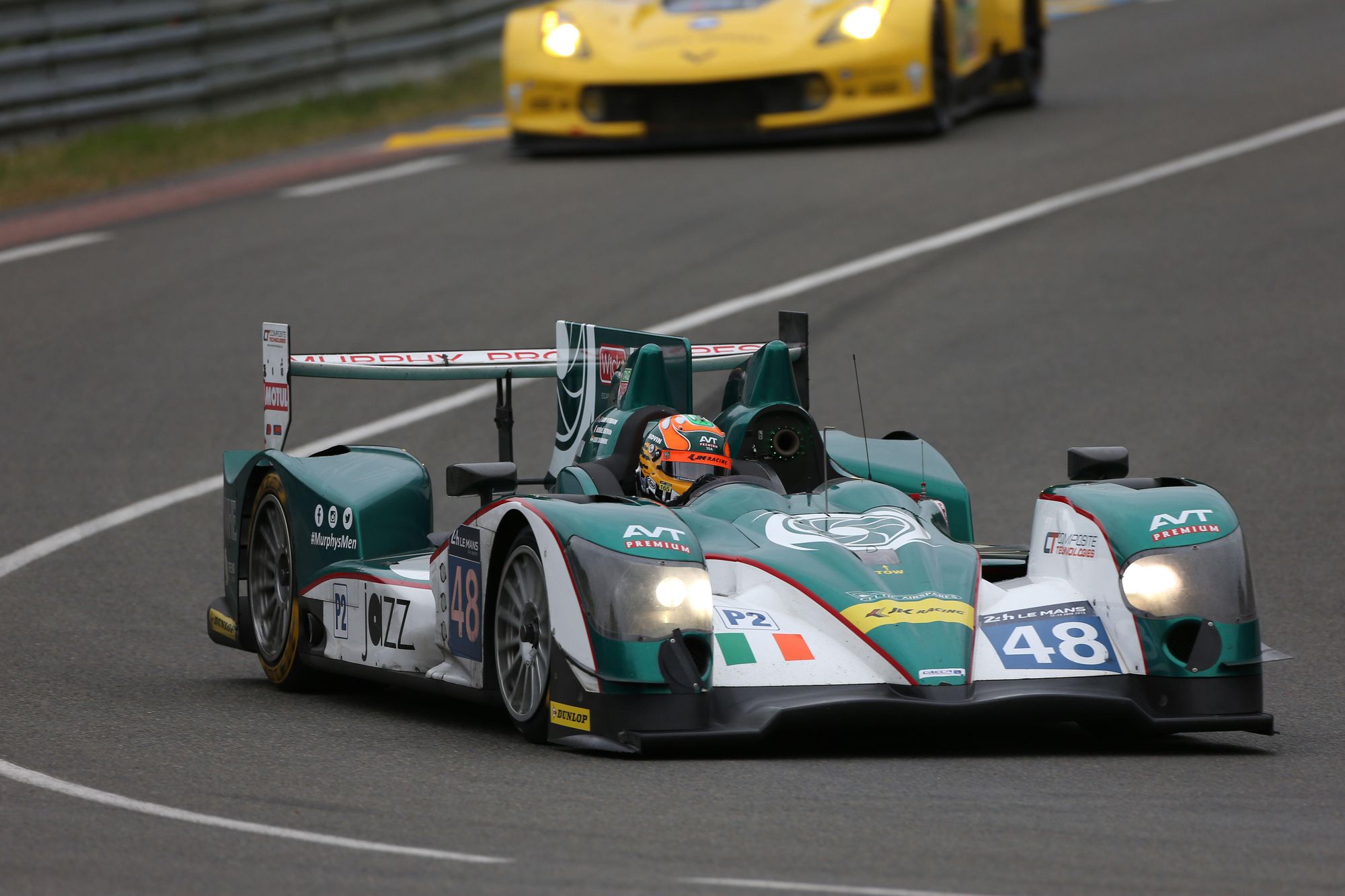 The whole word team mate is kind of flawed really in Formula 1, because you are not, you happen to be competitors who race for the same team. Whereas in sports car racing, you need to help the other drivers because if their performances improve, then your performance improves and your results get better. It's a big change in mindset and it took me a little while to get my head around that. I spent a lot of time, the first half of the year, trying to be quicker than my team mate, constantly trying to do things better than them. They weren't so bothered, they were almost happy for me when I was doing well, and I couldn't understand that, it was all a bit confusing. Because you spend a lot of time, as I say, by that stage I had spent a decade racing in the single seater selfish mindset. So that's a big change, but Le Mans is a magical event. Anyone who has done it will tell you the same. A lot of stuff that happens before the race with the free practice and the parade and all that stuff, it drags on for a long time, and honestly I'm not a big fan of a lot of that, because it just feels like you are in the middle of nowhere in France for days and days on end, but the actual 24 hours from the Saturday to the Sunday, the actual race is just amazing, it really is something special.
You have raced in Formula E as well, was that again a completely different experience to sports car racing and F1, because there's no engine feedback in those Formula E cars?
It is a completely different way of going racing. It is a very cerebral category of racing. You need to spend a lot of your energy, because the speeds aren't high, and therefore the physical G-loads are not high. You are not on slick tires, so you are not actually putting in the same amount of physical effort to drive it, as you would in even probably F3 or F2 frankly, let alone F1 or sports cars, but the mental loads you are under to try make sure you are hitting the energy targets and calculating the right amount of energy usage and strategising your race to use the right energy at the right time, is so complex. You just come away from the weekends with your brain fried, I wouldn't want to see or talk to anybody for a day or two afterwards, because your brain just needed to decompress all of these numbers that you had whizzing around in your head. So yes, it was a big challenge, a different challenge. I think on the whole looking back, I feel proud that I competed in all three of the big world championships that we have on the planet at the moment.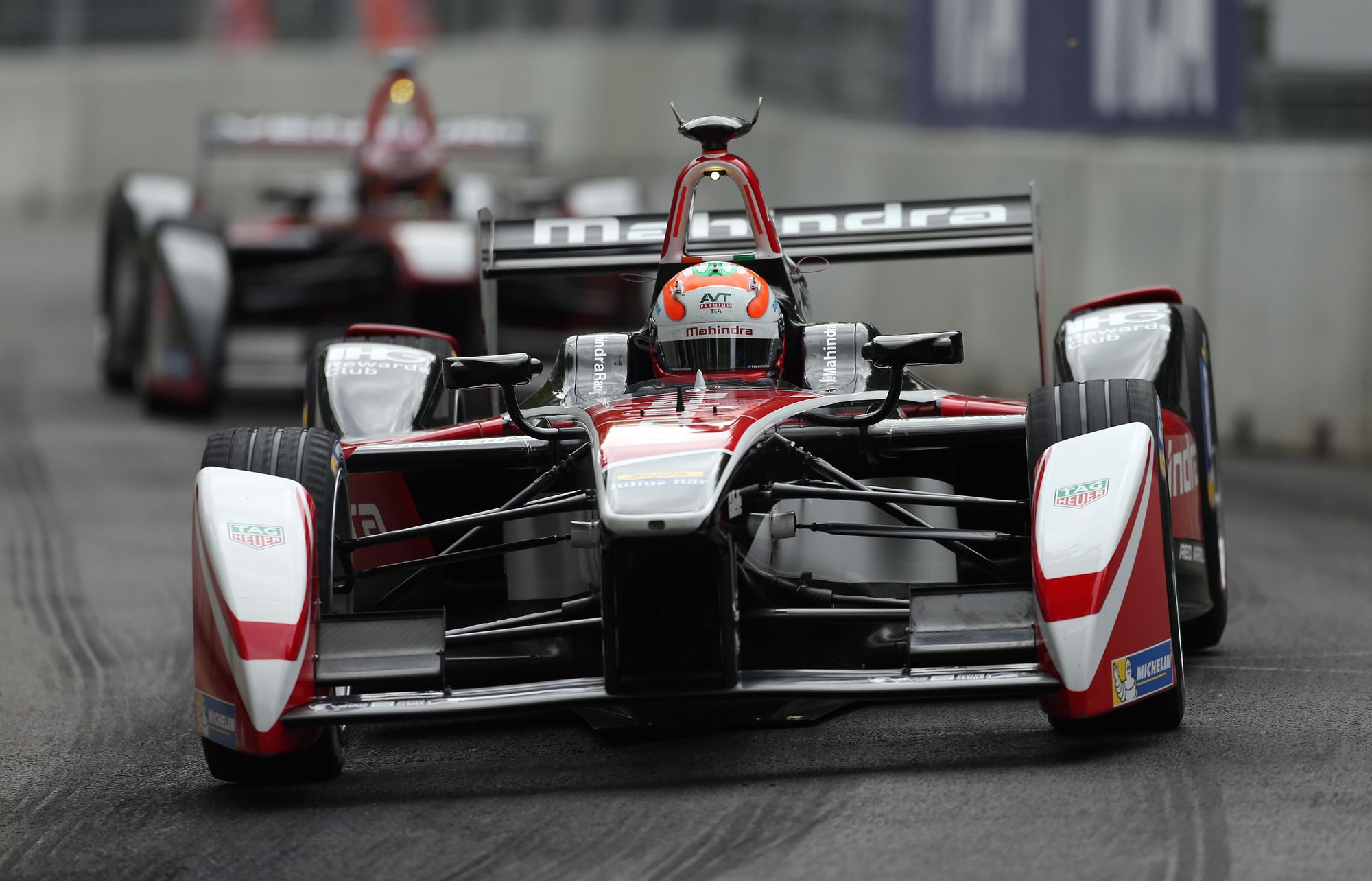 I was actually watching you race at the Goodwood Revival a couple of months back, in a Ferrari 250 GTO, and I think it's fair to say, there was a little incident, followed by an incredible save, what exactly happened and what was going through your mind during those moments?
It was an old school engine failure basically. The engine went pop, dumped a load of oil on a hot exhaust and there was a big flame. I obviously felt the heat, saw the flames, and thought okay, I need to get off the track quickly and get stopped as quickly as I can basically. It seized up the rear wheels which was why the car started to spin around, but I managed to catch it and then just steer it onto the grass, and I was just hoping there would be some marshals nearby with some extinguishers to put it out, and fortunately there were. So yes, got away relatively lucky, but it's not something I want to be repeating very often.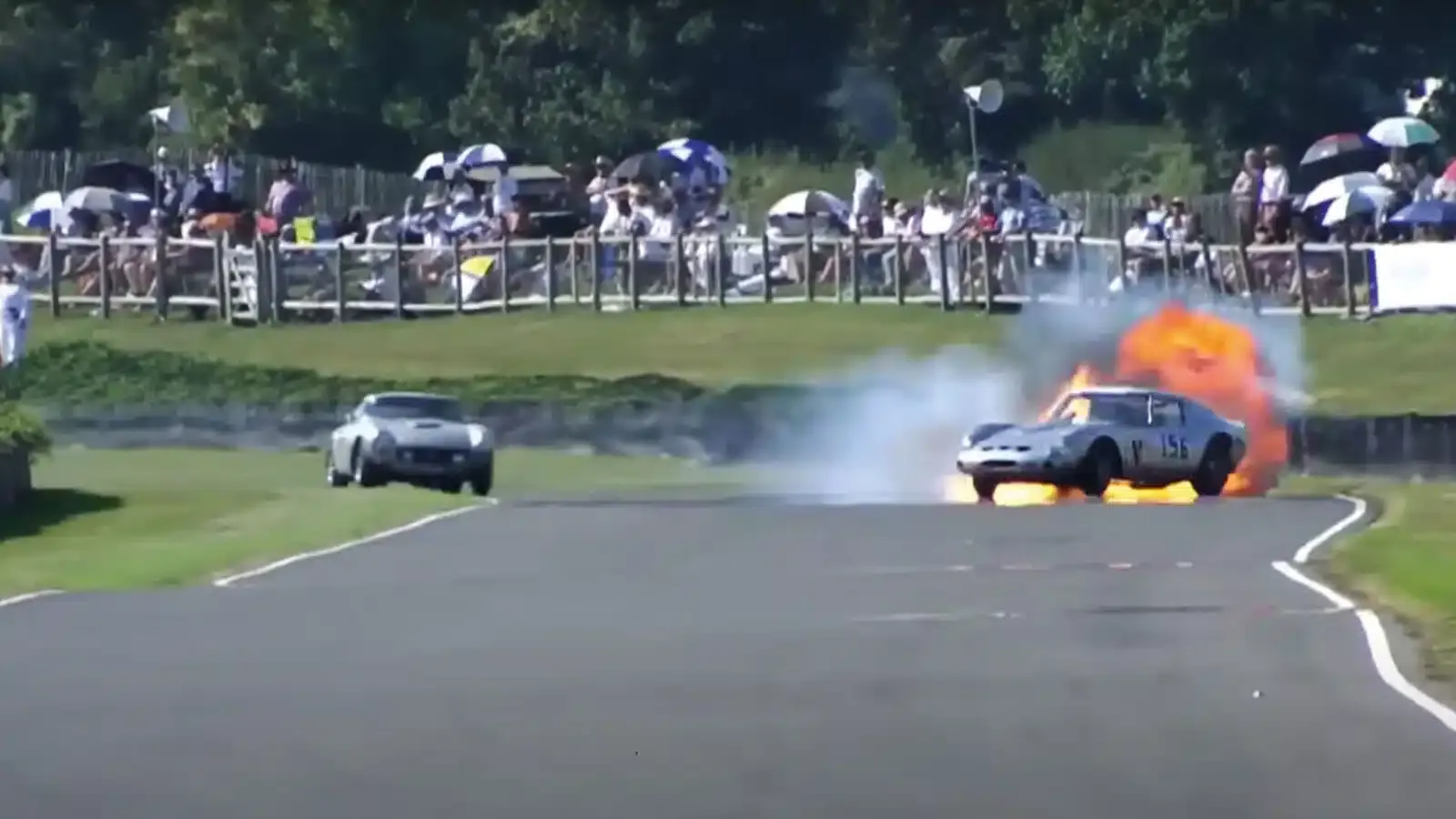 I hope the car was insured! What is it that you enjoy most about historic racing, is it something you are going to plan to do more of?
I did enjoy going to the Revival and the Member's Meeting and Goodwood in general. First of all as a family event, it is a fantastic event. I take my kids and my wife down there, we just have a great time. There are great cars, great people, it's nice to catch up with friends. It's quite a relaxed atmosphere, and for me personally, to get the opportunity to drive so many different cars and experience so many different cars, is just amazing. I think we are so lucky to have a very rich history in our sport. There are not many sports that you can look back on over 100 years almost, and see such a technological evolution really, and we can still experience those old cars and we can still experience and just get some sense of what it was like for the drivers in the 50s and 60s. I think it is important to respect that and learn from that. I enjoyed spending half an hour with Derek Bell or with Jackie Stewart, just talking about when they were racing or testing at Goodwood back in the day. On the whole it is just a nice way to try and respect and appreciate the amazing history of our sport.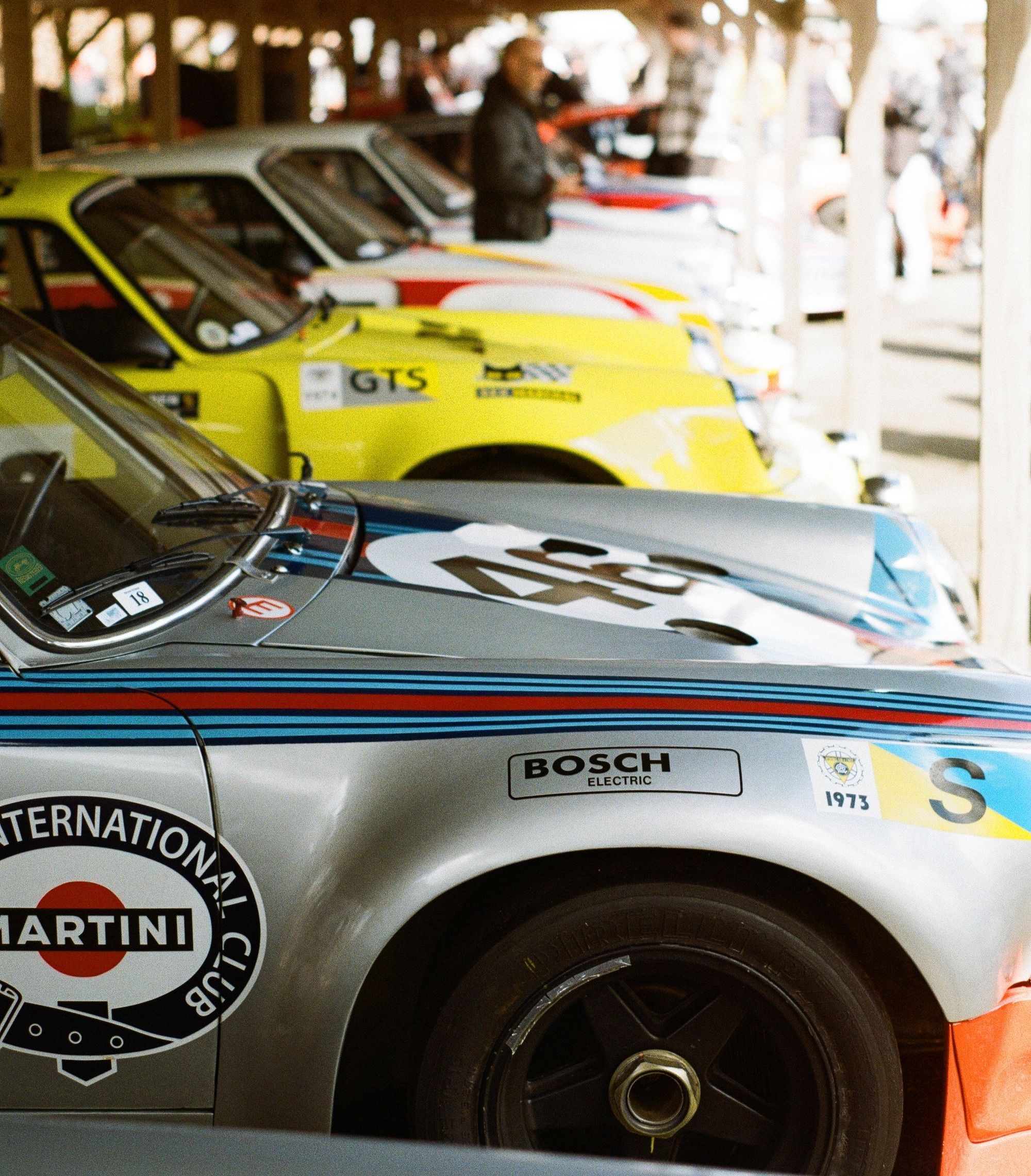 After such a successful and varied racing career, I'm curious to know what you think has been your greatest race or the race that has meant the most to you?
I think the one that meant the most will always be doing your first Grand Prix. I think being on the grid in Formula 1 is as I said before, is an absolute dream come true, but I think doing my first Le Mans in 2012 as well, those are two very big milestones I would say in any driver's career.
Is there one that you look back on thinking that was the best I have ever driven?
There are probably a couple. I would say the GP2 race at Silverstone in 2008, we had a bit of an issue in qualifying so I was down in 10th on the grid, but came through to finish 3rd, and it was a genuine 3rd, I overtook people on track or around strategy and things like that, so it was a genuine result which I was really pleased about. I think that is probably a stand out for me, but I would say Le Mans 2013, I remember I had a really good stint at night. It started to rain and I was on slicks, and I made the call to go to intermediate tires, but part of the track was bone dry and part of the track was wet, and in the dark you couldn't make out which bit was wet and which bit was dry. So having to keep pushing on in those conditions, was really hard. I remember I managed to unlap ourselves, at that point it was a really good run. It's the sort of stuff that only I would remember, because they are footnotes in the races really.
You have now become an integral part of Sky F1's broadcast team, how have you found the transition from driving to broadcasting?
I enjoy it. There is still a lot of ingredients that stay the same. You are still part of a team. You still need to work together. You still need to learn from each other. You still need to use your brain and try and communicate in a way that people at home appreciate and understand the nuances of the sport, because it is a very complex sport, arguably the most complex sport on the planet, so I enjoy that challenge of having to break down what is all these little bits and pieces that happen in the sport and try and explain that to people in a simplified way. I think that is its own challenge. I carry on working at the epicentre of the sport that I love. Formula 1 has been a big part of my life, even since I can remember, so I feel lucky and privileged to be travelling the world to Grand Prix and spending time with teams and drivers and engineers. I am very happy being a small fish in what is the biggest pond in our sport. The good thing to be honest at Sky as well is I get a chance to travel the world with my friends. Crofty and Simon and Ted and Anthony and Damon, we are all genuinely friends, we all genuinely go out for dinners together. I think it's very rare that you get the chance to travel the world with your friends, working on a sport that you love, so I think we are very lucky.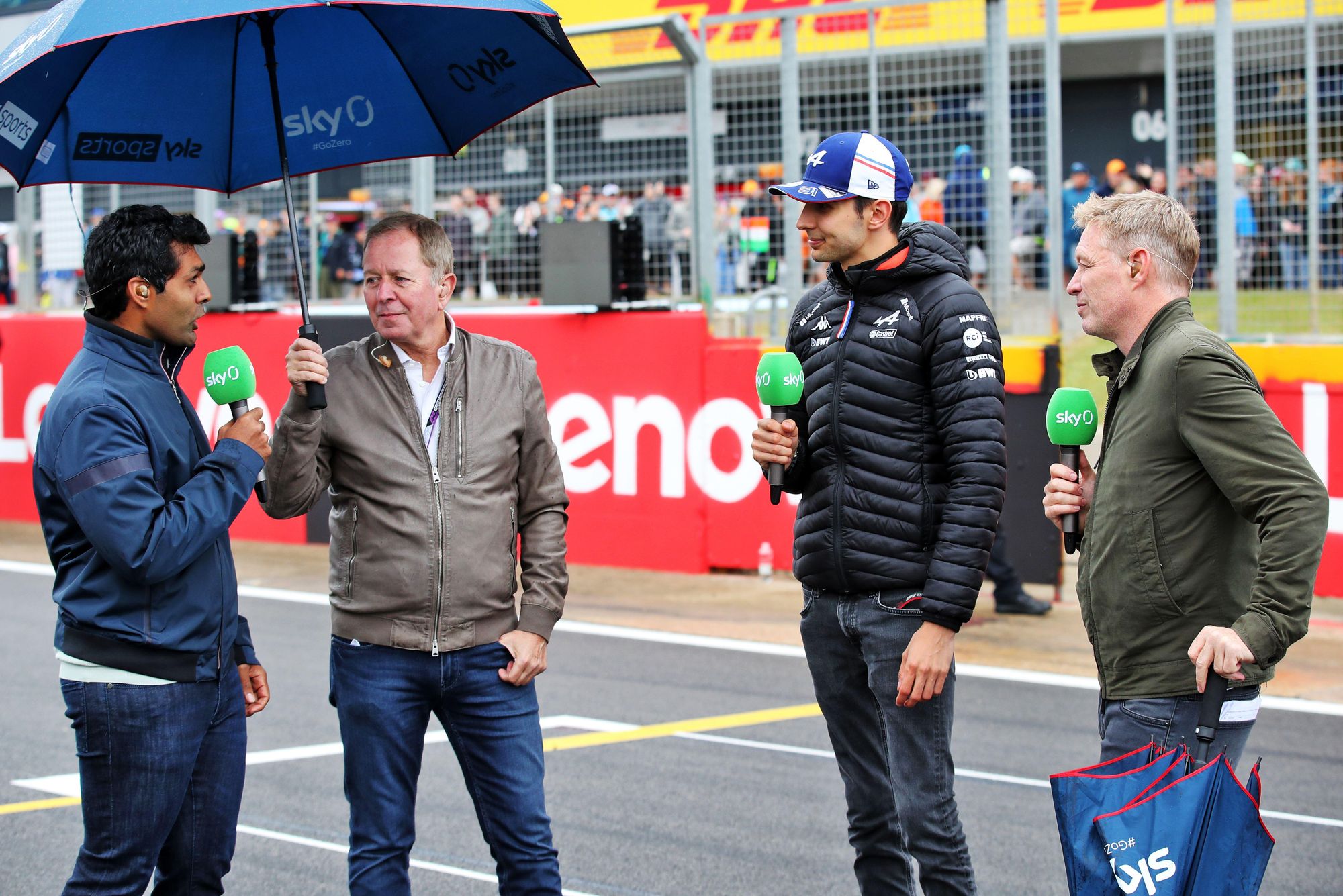 Did you have your sights set on transitioning into a media type role after your racing career, or was it a natural shift?
I still was doing the media stuff in parallel to be honest. While I was racing in F3, I started doing some commentary work as a source of income, because I needed to earn a bit of money. I was working with a broadcaster out in Asia called Star Sports. Then I worked with Radio 5 Live. I did races with beIN Sports in the Middle East. I worked with Channel Four from 2016, so I was always doing the TV stuff, it's just the ratio of driving to TV changed completely the other way around. I have enjoyed doing the TV stuff. We just have such an interesting sport, even in a year when Max Verstappen is dominating everything and people perceive things as being boring, I still think it's been a really interesting year. There has been lots going on and there is lots to get into and lots to talk about. Lots of stories that still get me excited to go to the track every week. That's why I do what I do.
We are coming up on time so I am just going to ask a few quick fire questions if I may. As a motorsport fan, what kind of racing do you enjoy watching the most?
It will always be Formula 1 for me. I think F1 is the pinnacle of the sport. I enjoy watching Indy Car. I think the racing is good. I am a big MotoGP fan. I try and watch as much of the MotoGPs as I can. It is a bit tricky now with the sprint races, there is a lot of racing. Listen, I enjoy all forms of racing, but if I have to pick one, my first love will always be F1.
Do you have an all time favourite racing driver?
As a kid growing up, it was Alain Prost, he was my childhood hero growing up. I would say I would also choose Mario Andretti and Jim Clark. As I have gotten older, you read up more and more about these drivers, you just realise how amazing and versatile they were. Frankly that's why I enjoy going to places like Goodwood, because it reminds you of what people like Mario, Mario would compete in two races on two sides of the Atlantic on the same weekend. That's madness, and Jimmy Clark would race three or four races on a weekend. That is quite extraordinary, and they were so successful at what they did. I think those are the three names that always jump in my head.
Do you have a dream three car garage?
I would say a Ferrari F40, and Aston Martin DB5 and probably an Audi RS6 Estate, because I love an estate, so I can chuck all the kid's junk in it and take them to the park and all that sort of stuff.
That's a very good three car garage, definitely approve of that. Unfortunately that is all we have time for, so that just leaves me to thank you very much Karun for your time today. That was a fascinating chat, thank you.
No problem, happy to join you.
---
---