Grand Designs: Our Top Concept Cars
There's nothing quite as exciting as a concept car. With designers drawing and sculpting on the basis of unlimited budgets and few technological impediments, concept cars often express the unsullied creative impulse behind a particular marque. On rare occasions, some of these vehicles are produced as one-off prototypes, driven by a lucky journalist or executive and inspiring a company's workforce and customers with an exciting vision of the future.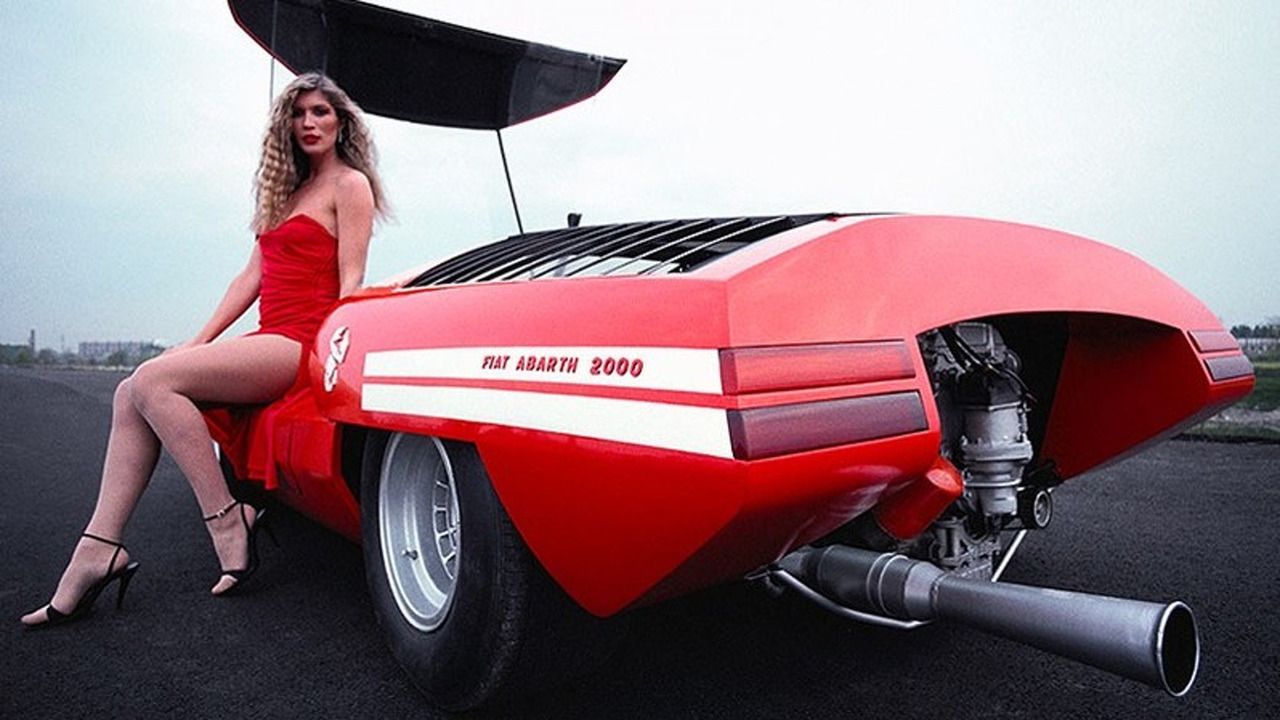 This week we pick some of our favourite concept cars and one-off creations from recent memory. While an exhaustive list is impossible, we have gone for those which trigger our curiosity. They may not be the flashiest, most popular, or most futuristic vehicles ever to have graced a bedroom wall or corporate brochure, but we think they are certainly some of the more interesting and evocative ones, especially when turned into functioning road cars. Feeling like we missed out some obvious candidates? Why not give our Instagram a visit and let us know what we should have included!  
Written by Hector Kociak for The Apex by Private Collectors Club. Edited by Charles Clegg. Produced by Jeremy Hindle.
Fiat 8V 'Demon Rouge' by Vignale (1954)
Better known for four- and six- cylinder engines, it wasn't until 1952 that Fiat produced an eight-cylinder engined car. The 'Otto Vu' premiered at the Geneva Motor Show in 1952, garnering praise for its good looks. Under the bonnet, the 8V's Tipo 104 engine was heavily influenced by technical director Dante Giacosa's preference for racing componentry, with a forged crankshaft, finned aluminium sump, polished intakes and a stainless steel exhaust making the 8V a serious contender (when fully race-prepared) in the Italian 2-litre GT Championship.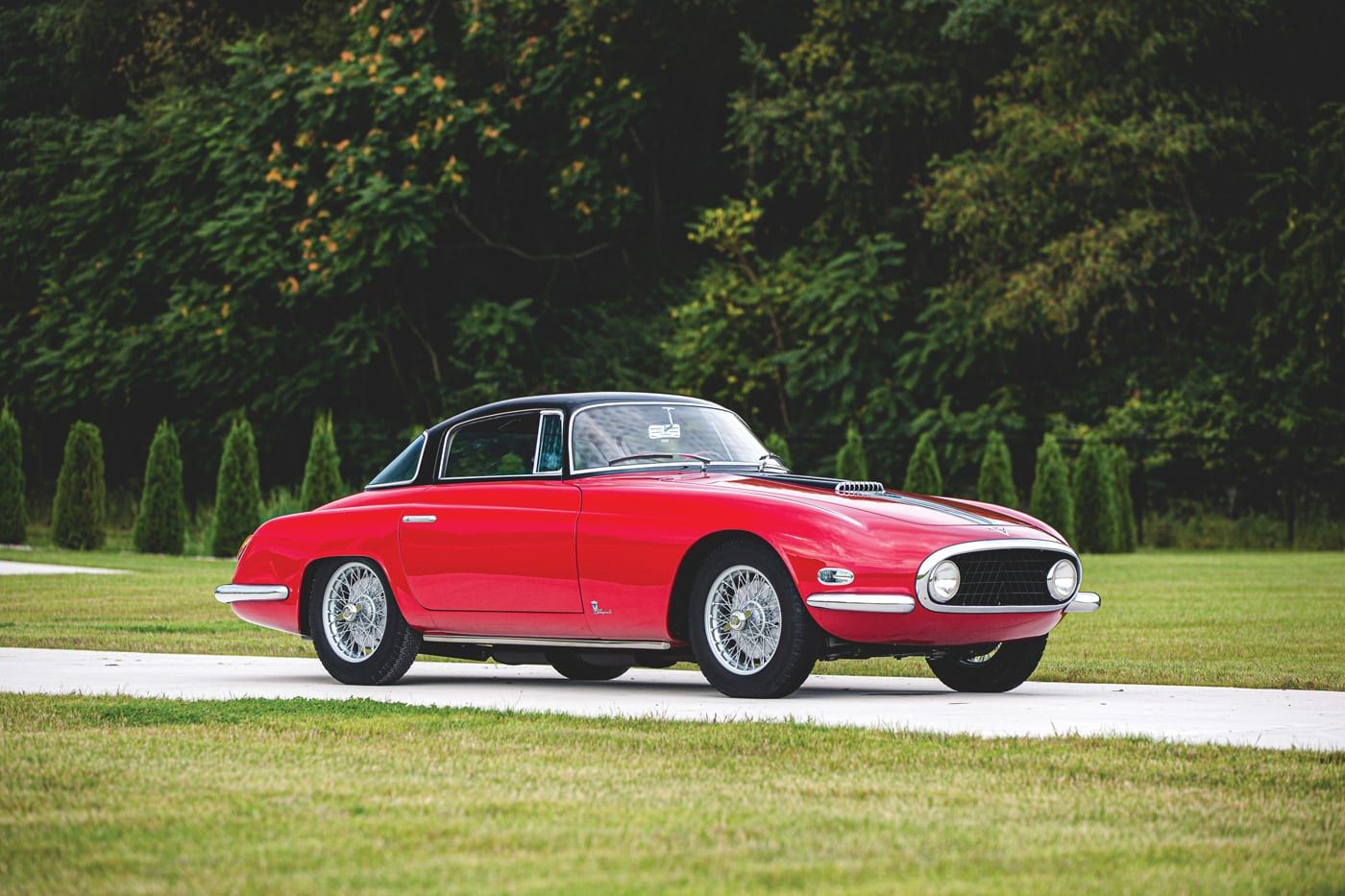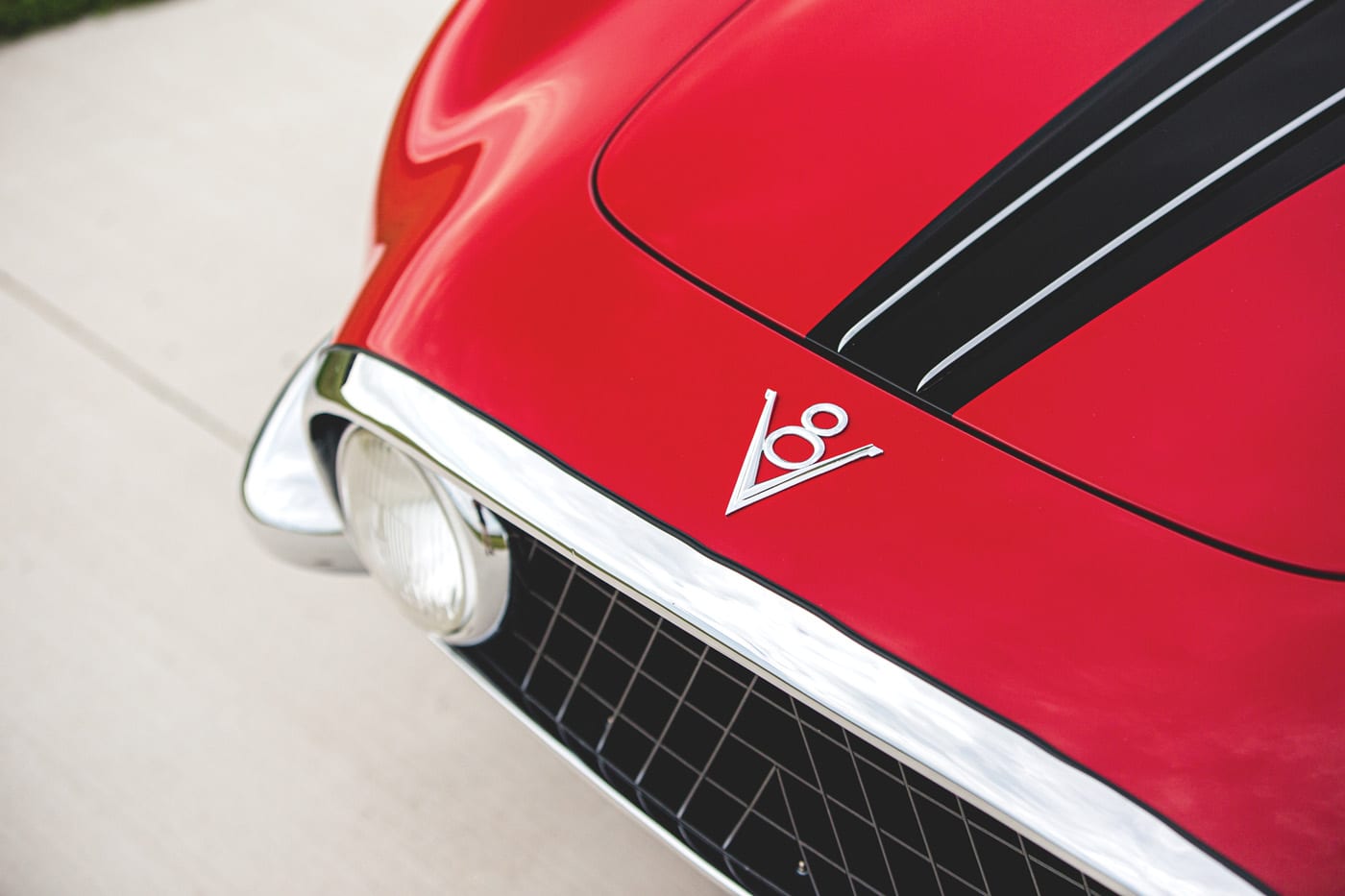 Only 114 8V production cars were built in total; our pick is one of five extremely rare creations by Vignale after designs by Giovanni Michelotti. The most famous of these was the unique show car, the 'Demon Rouge', which debuted at the 1953 Turin Motor show and caught attention with its (for the time) aggressively futuristic, aerodynamic looks and controversial Plexiglass roofline which tapered over a curved rear screen. While this unique show car is striking, we prefer Michelotti's refined design for chassis 106.000080, which combines a slightly more conventional roofline with the outlandish creativity of the original 'Demon Rouge' front end, giving us a beautifully avant-garde yet subtle motor vehicle.
Bertone Jaguar Pirana (1967)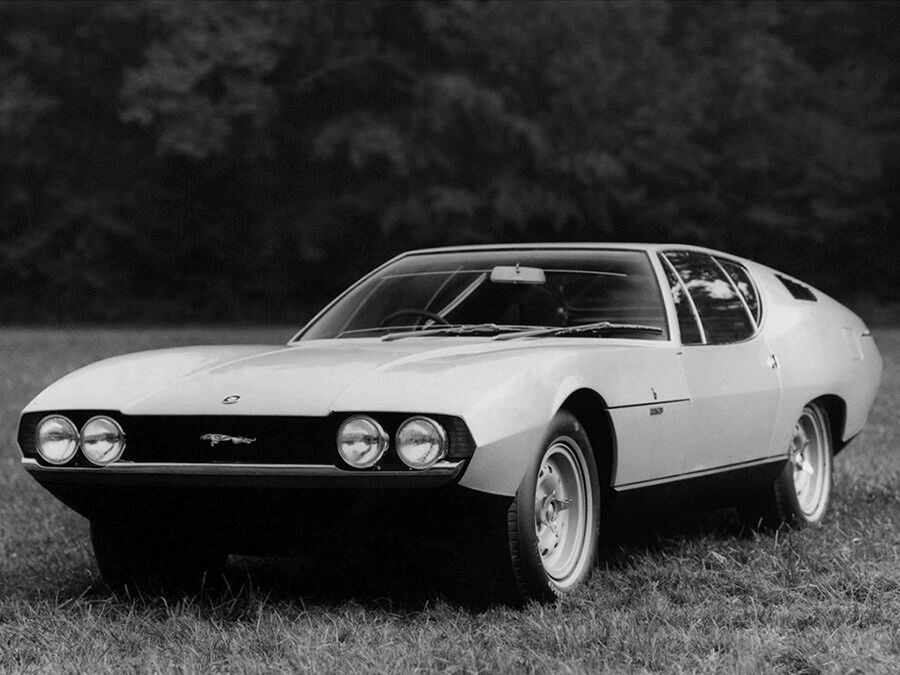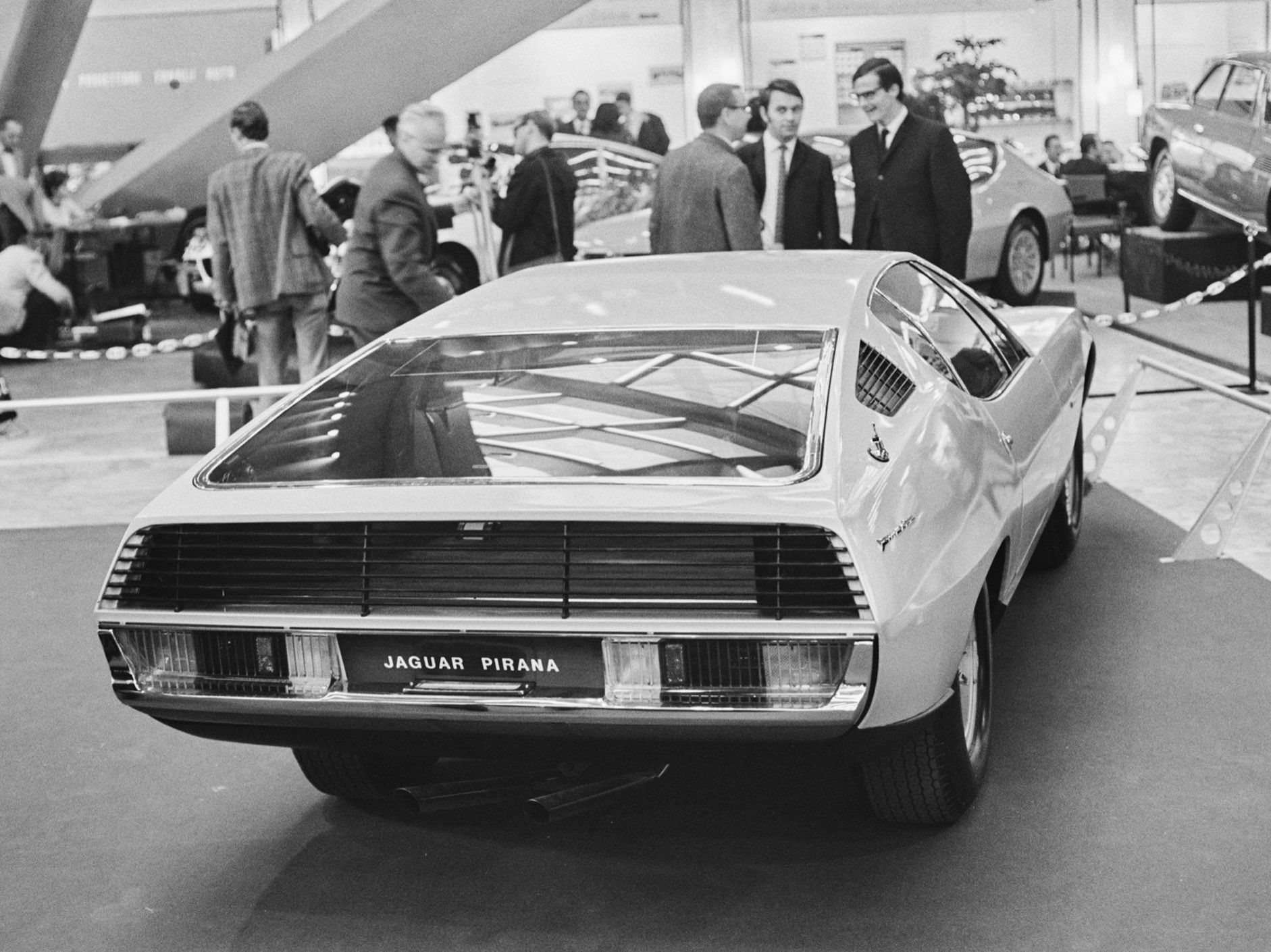 The year is 1967, and in the smoke-filled offices of the Daily Telegraph's motoring section, a cunning plan is being cooked up. Editor John Anstey's proposition is to design the dream car for the metropolitan 1960s playboy: fine English engineering with Italian flair and all the latest mod cons, a grand tourer with teeth. However all the componentry for this concept, other than the body, has to be obtainable on the market - this is not to be just another pipe dream. A phone call to Coventry, and Sir William Lyons agrees to provide a 2+2 E-Type motor and frame, with some Dunlop competition wheels thrown in. Two beautiful handwritten letters, and Nuccio Bertone is lined up to do the bodywork.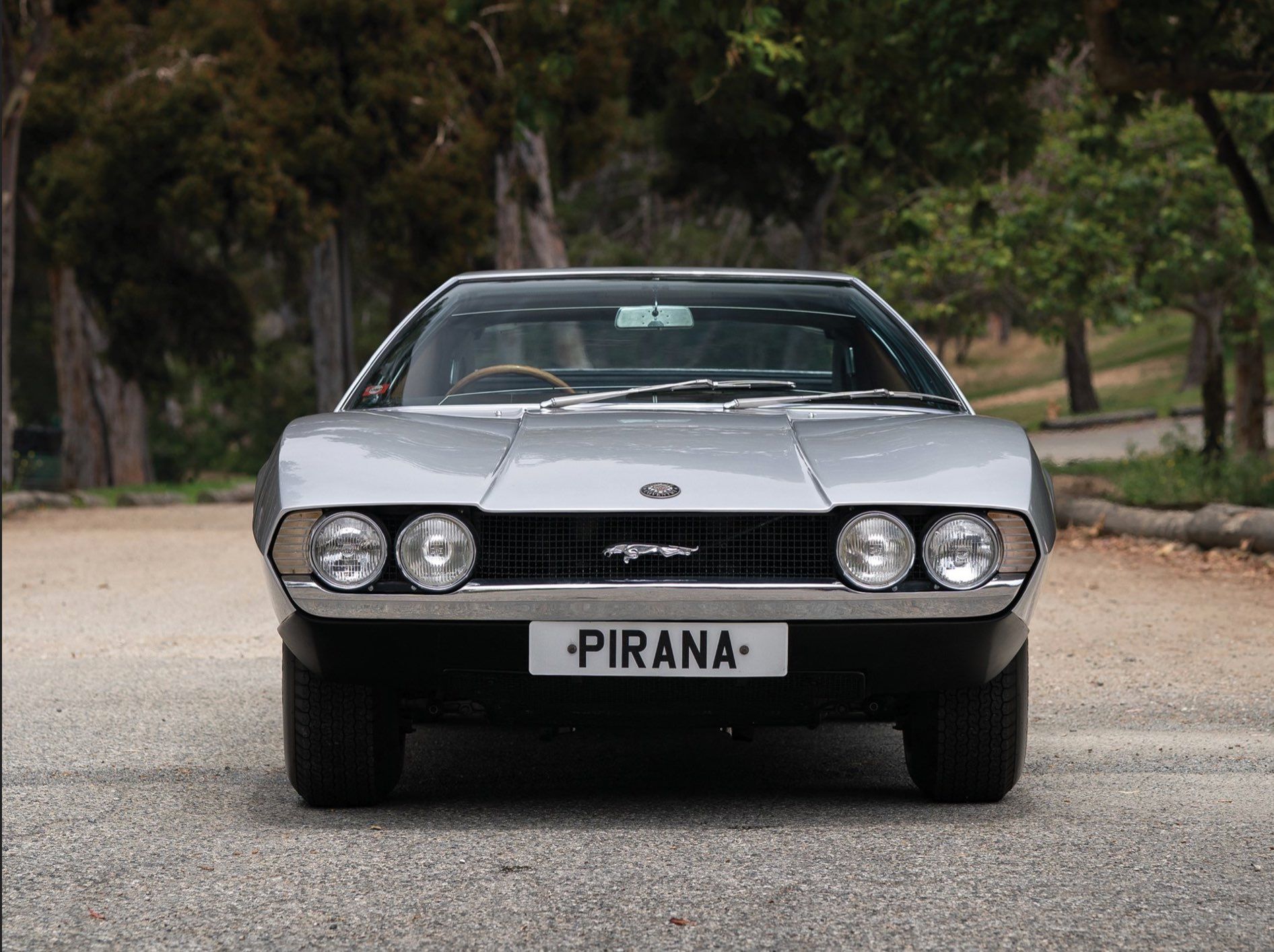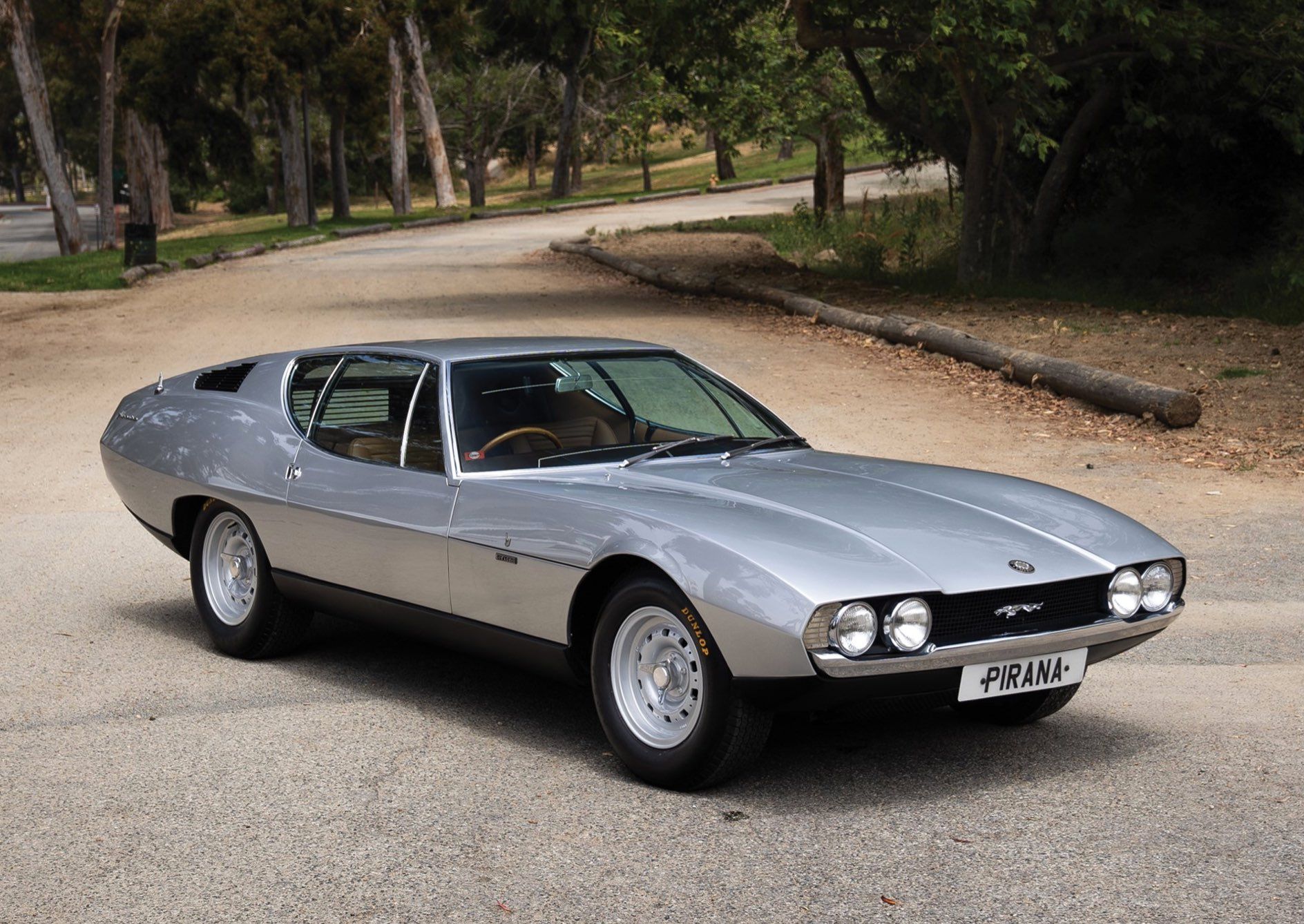 The Jaguar Pirana (the 'h' removed by Bertone purely for aesthetic purposes, of course) debuted to fulsome praise at the 1967 Earl's Court Motor Show, a mere five months after design work began. Marcello Gandini had turned the E-Type bodywork into an elegantly muscular silver carapace; modern rear slats visible through the windscreen and swelling rear arches gave the impression of a British grand tourer fresh from a training camp in the Italian mountains. Packed with the latest gizmos such as a cassette player and Triplex heated glass, the unique show car was insured for triple the cost of a brand new Ferrari 275 GTB/4.
Sharing an aesthetic with the Lamborghini Marzal and later to inspire the Lamborghini Espada, there is still something thrilling about seeing the Bertone badge on a car with a fine 4.2l British Jaguar motor, sporting our favourite leaper.
Fiat Abarth 2000 Scorpione (1969)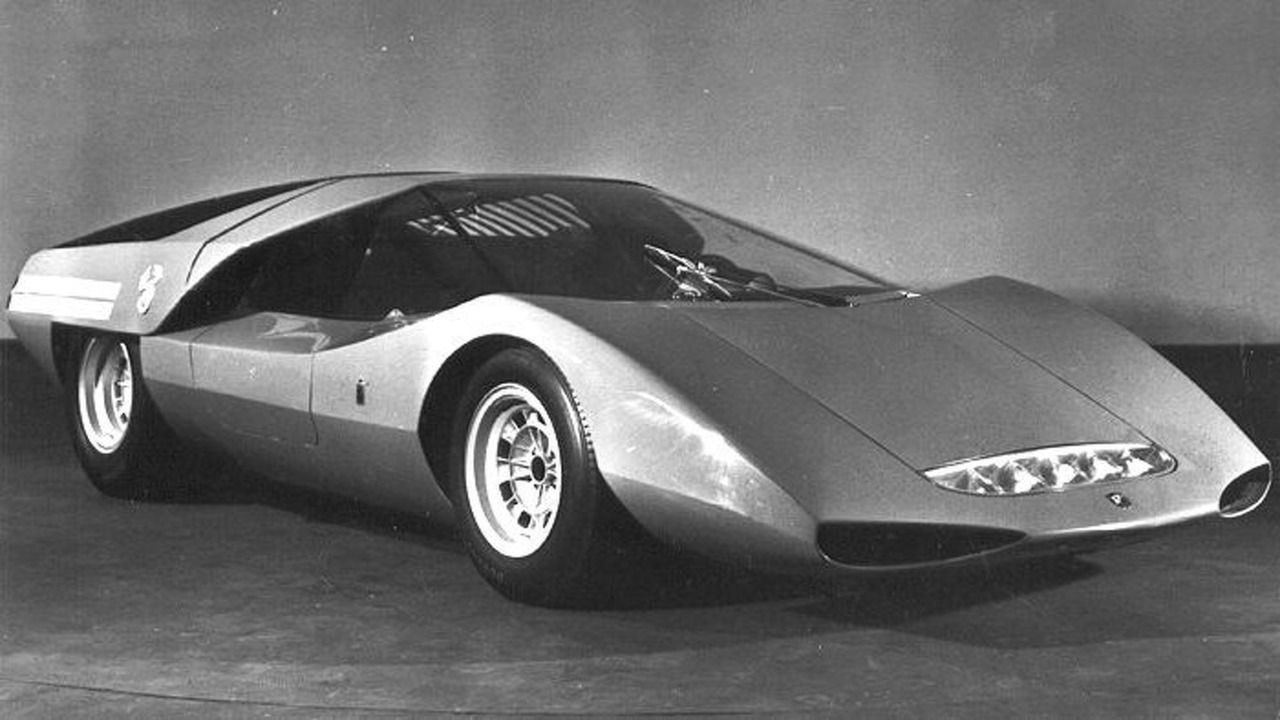 Something odd happened in performance car design towards the end of the 1960s. The flowing forms of previous decades were slowly subsumed into a radical new aesthetic emerging from the drawing boards of geniuses like Marcello Gandini at Bertone and Giorgetto Guigaro at Italdesign - the wedge. The starting gun of Bertone's 1967 Lamborghini Marzal with 4.5 square metres of glass and an experimental engine, and Guigaro's response in the remorselessly angular 1968 Alfa Romeo Carabo, set off a wedge war, with Pininfarina also responding in kind with the otherworldly Ferrari 512S Modulo and achingly beautiful Lancia Stratos Zero concepts in 1970.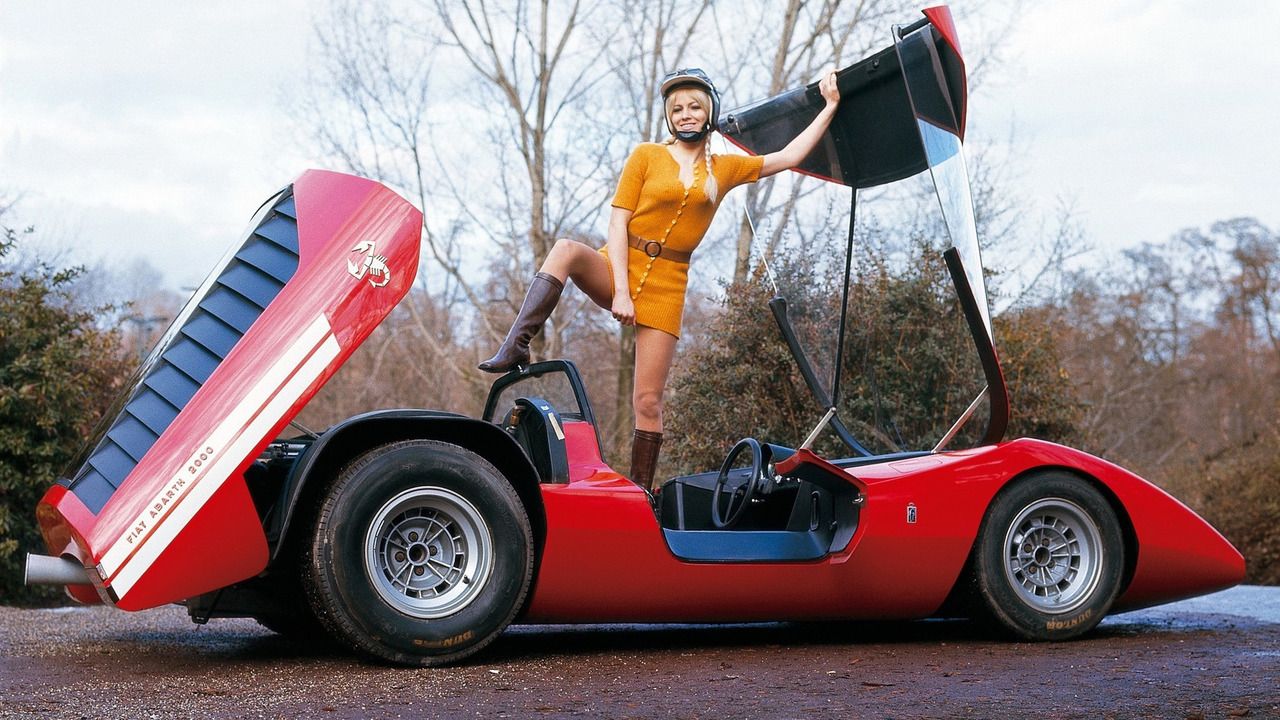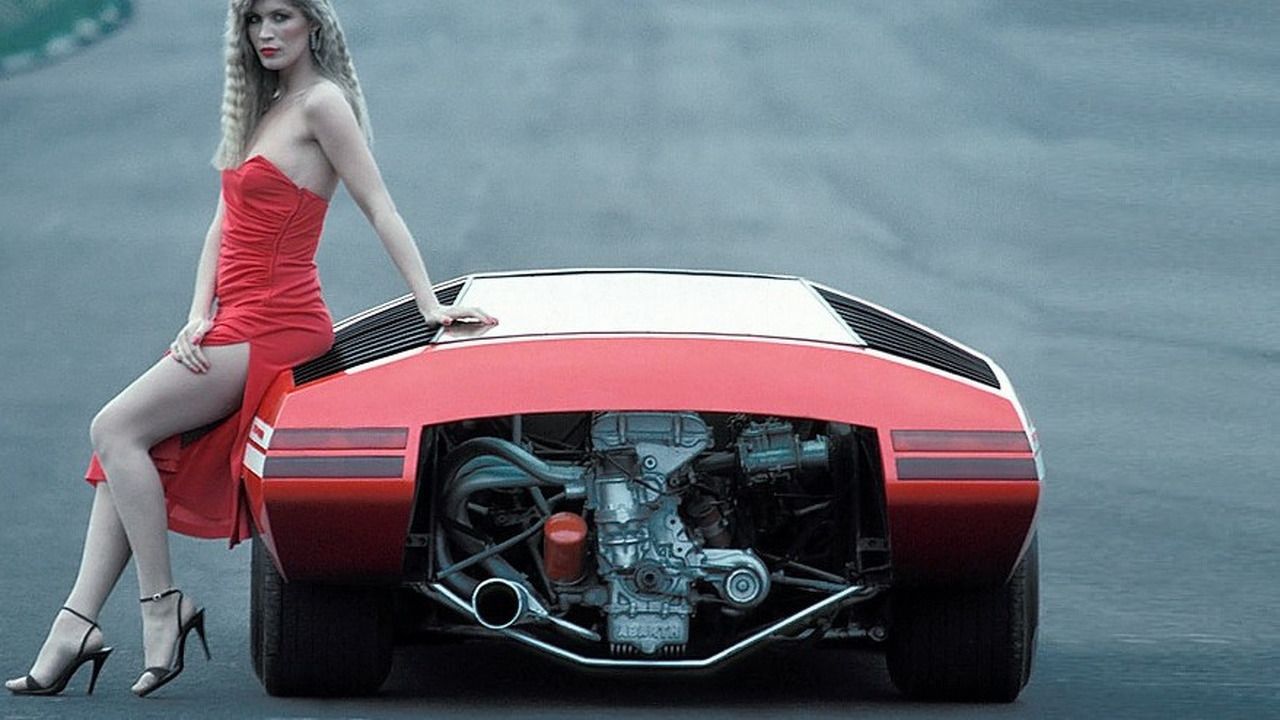 While our head tells us that the Lancia Stratos Zero is perhaps the purest expression of the wedge aesthetic, our heart leads us to another of Pininfarina's creations - the 1969 Fiat Abarth 2000 Scorpione. Filippo Sapino's design takes the angular look and combines it with the aerodynamic curves of a race car built on an Abarth 2000 Sport Spider SE chassis - and then you get to the rear end, where under a glass awning and cooling slats a naked Type 236 2.0l Abarth engine fed with Weber carburettors threatens you with an enormous white exhaust. It looks like a tank turret, a one-fingered salute to delicate show-stand concepts the world over; it is a wonderful combination of old racing sensibilities and space-age design, leaving no doubt that the spirit of Carlo Abarth comes out on top. Owned today by architect Shiro Kosaka, the Scorpione is occasionally fired up to share its brutal exhaust sound with stunned concourse audiences.
Vauxhall Equus (1978)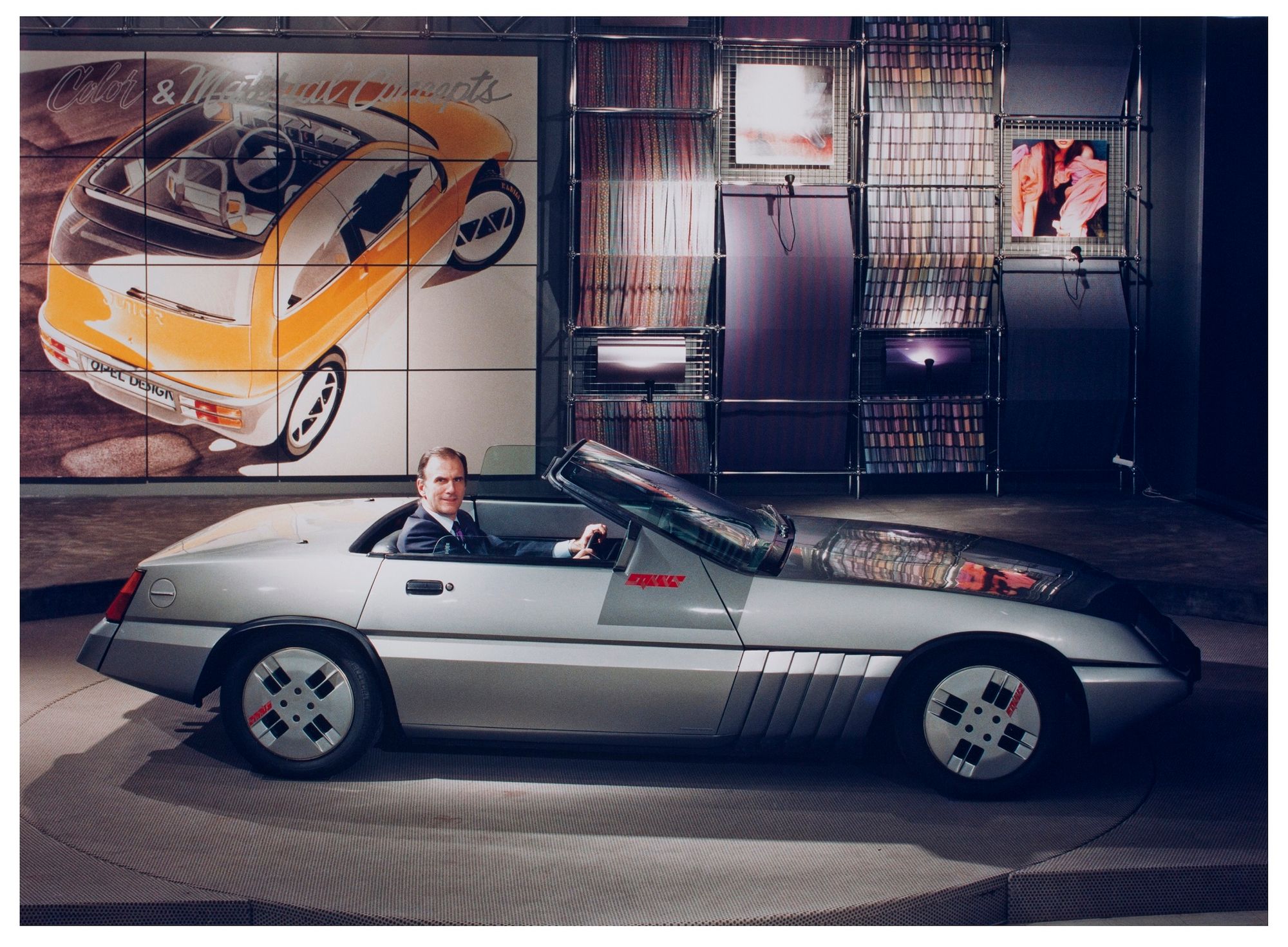 If you are discussing flamboyant concept cars, Vauxhall is not the first company which springs to mind. Sure, you may have seen the Vauxhall VX Lightning concept from 2002, sharing a platform with the Pontiac Solstice, but that car is not one which warms the cockles of the heart.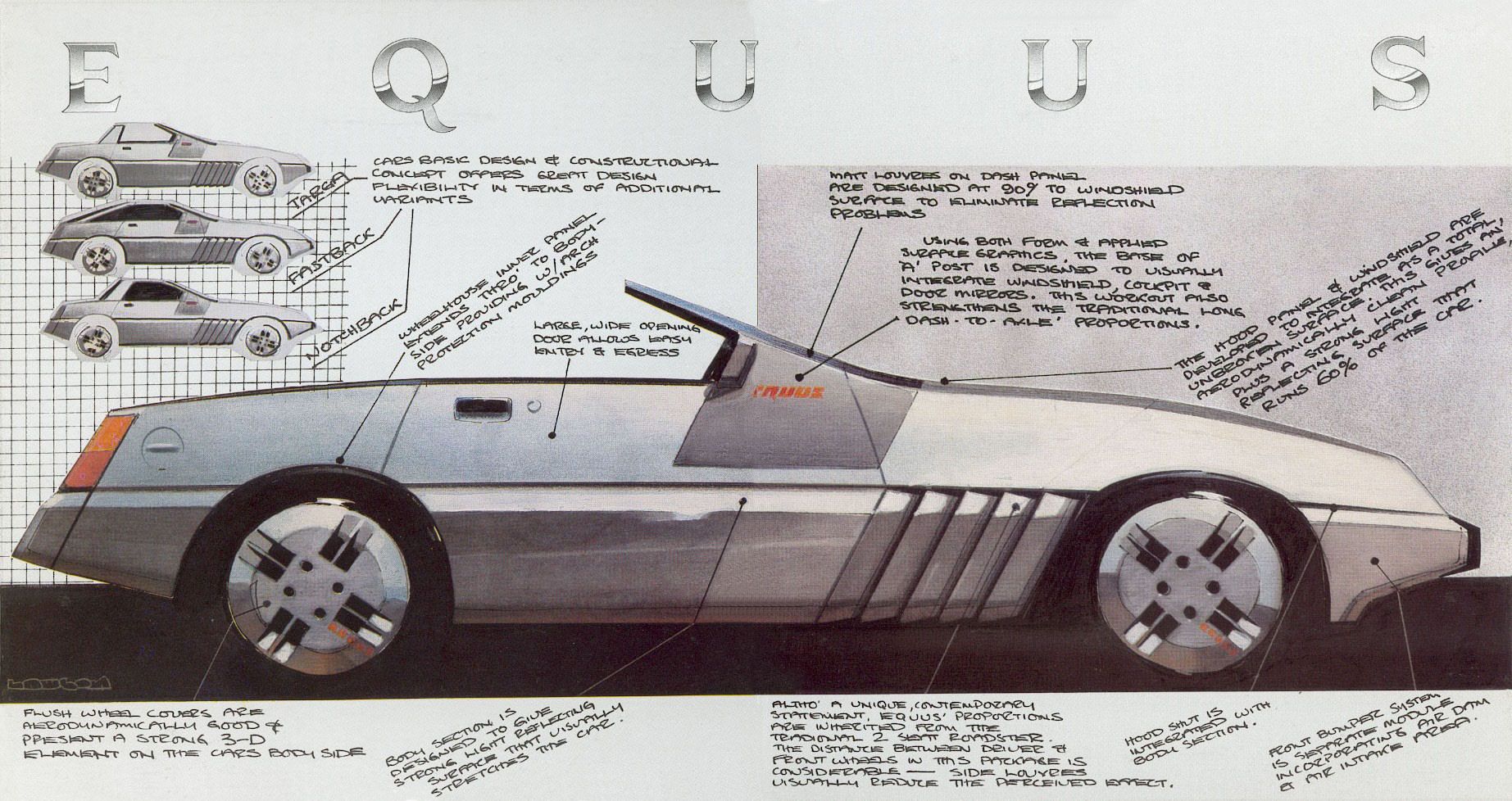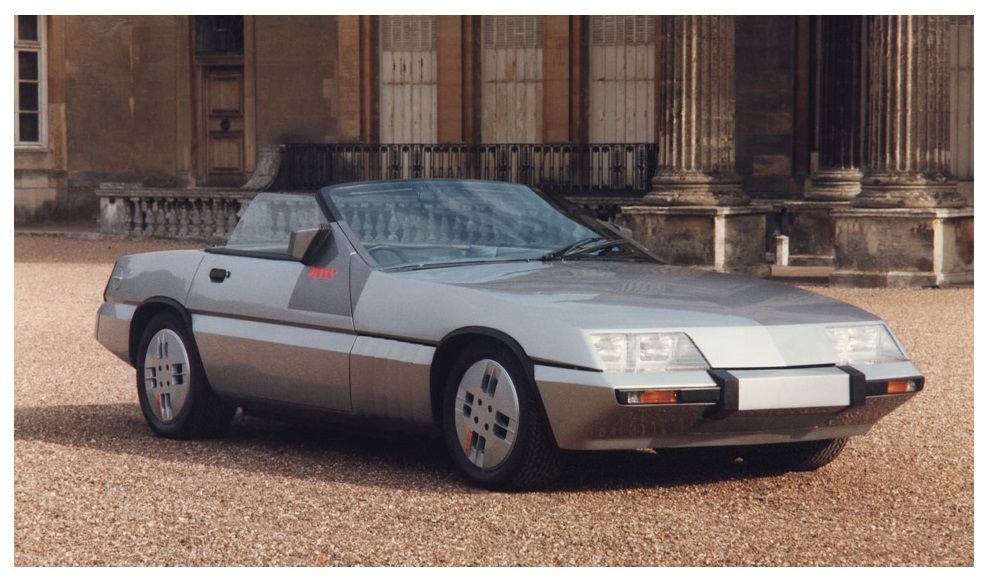 That accolade goes to an earlier concept car from Vauxhall - the Equus, a design study which was never intended to go into production, but has nonetheless retained a fan base since its reveal in the spring of 1978. By this point the wedge wars of the early 1970s had devolved into clandestine scuffles between mercenary bands of car designers. Indeed, the Equus, based on a Panther Lima chassis and enthusiastically supported by Vauxhall director of design Wayne Cherry, was built largely in secret to hide it from tall-poppy-choppers in General Motors management. For what appears to be an uncompromising design with no boot lid, the car actually made liberal use of Vauxhall parts bins, including standard running gear, Cavalier doors and seat frames, and Royale instruments. To a modern eye, it looks extremely appealing - not least because its Alpine 310-like droop snoot, frameless windows and armadillo louvres give it an otherworldly raciness which would look perfect zipping down a sleepy country B-road.
Ford GT90 (1995)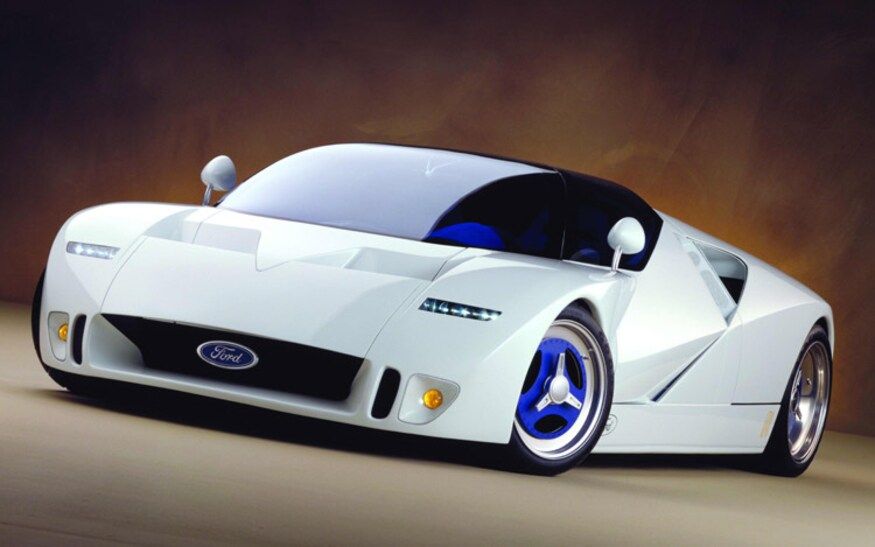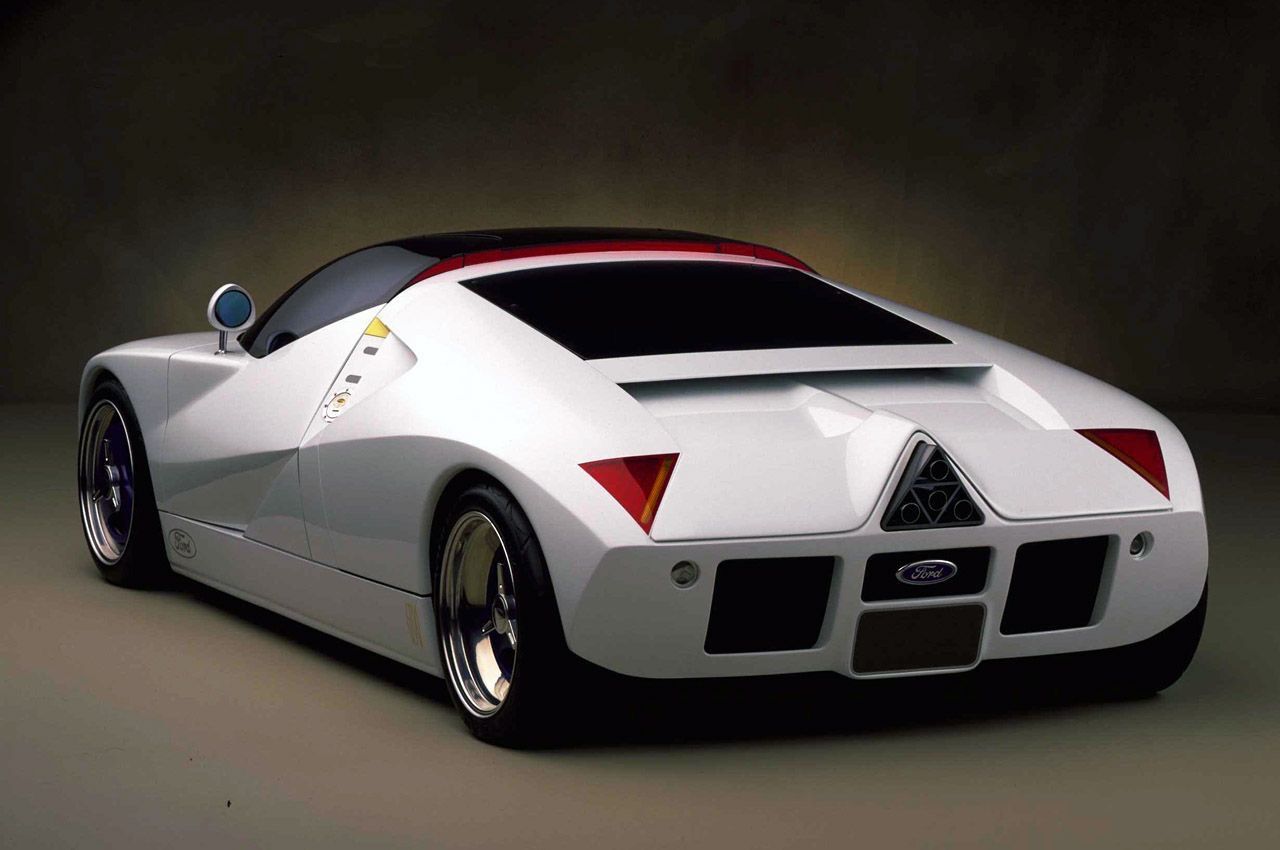 It may sound slightly odd now, but there was a point in the 1990s where the Ford GT90, a quad-turbo V-12 concept car which looked like a Lamborghini eating a Maserati, was touted as the potential spiritual successor to the GT40. It had the engineering to do the job - a 6.0l engine with 720bhp and a projected 0-60 time of 3.1 seconds mounted on the chassis of the Jaguar XJ220, with aerospace-grade ceramic heat plates to prevent the powertrain melting the rest of the car, and a somewhat challenging bright blue interior. An all-American effort to build a better supercar than the Europeans, headed by John Coletti of Ford's Special Vehicle Team, it was trundled around a track by Jeremy Clarkson who declared it an exciting prospect (although aesthetically, more akin to a "James Cameron origami interpretation of a hobnailed boot"...).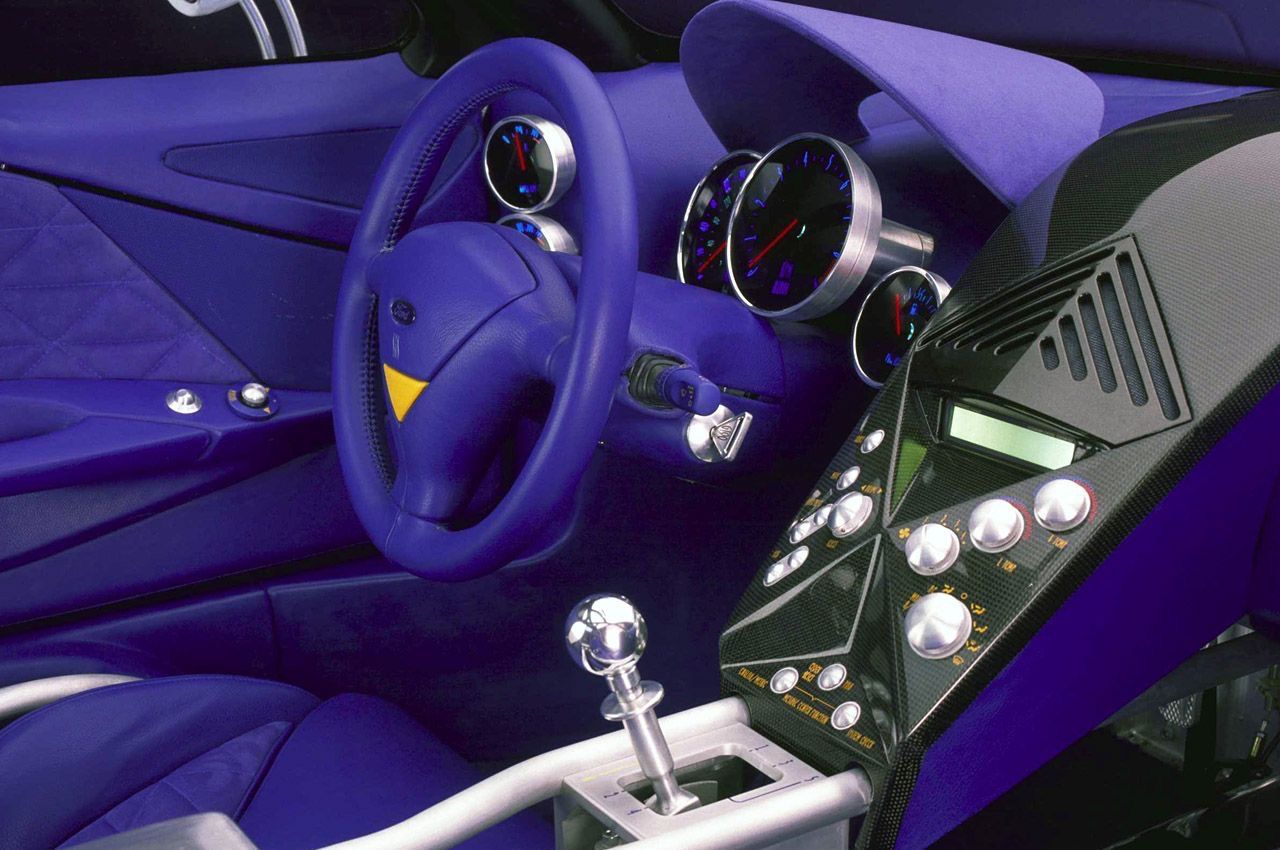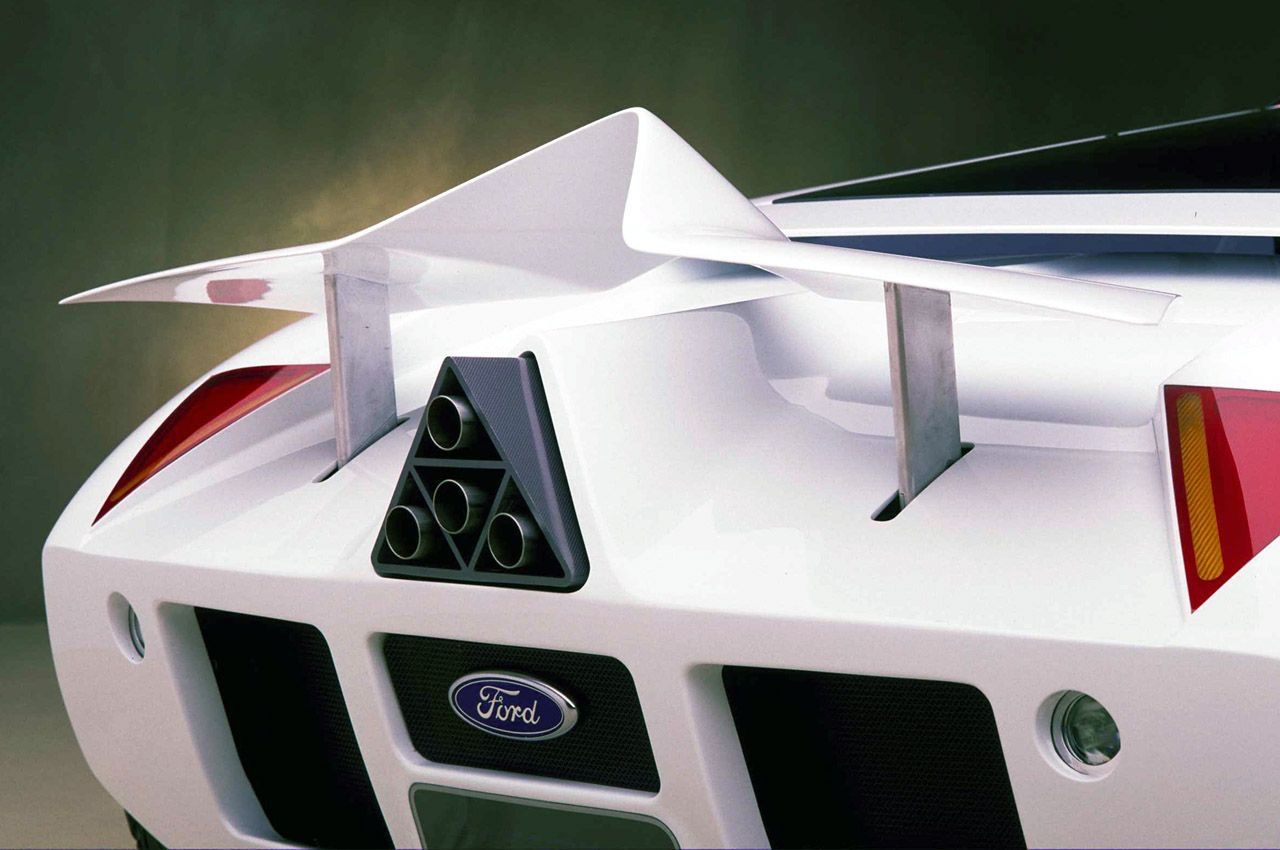 Sadly the GT90 never made it into production, canned by Ford management. Today however it remains a curious what-if - with a theoretical top speed of 253 mph it would have rivalled the Bugatti Veyron a decade before the latter came into production, and become an epochal hypercar. The triangular exhaust motif has been carried into modern performance cars like the McLaren Senna and the Lexus LFA, and the vehicle itself would not look out of place in a modern performance garage. Sadly only computer simulations now give enthusiasts a sense of what it may have been like to drive this curious concept car.
Maserati Birdcage Concept (2005)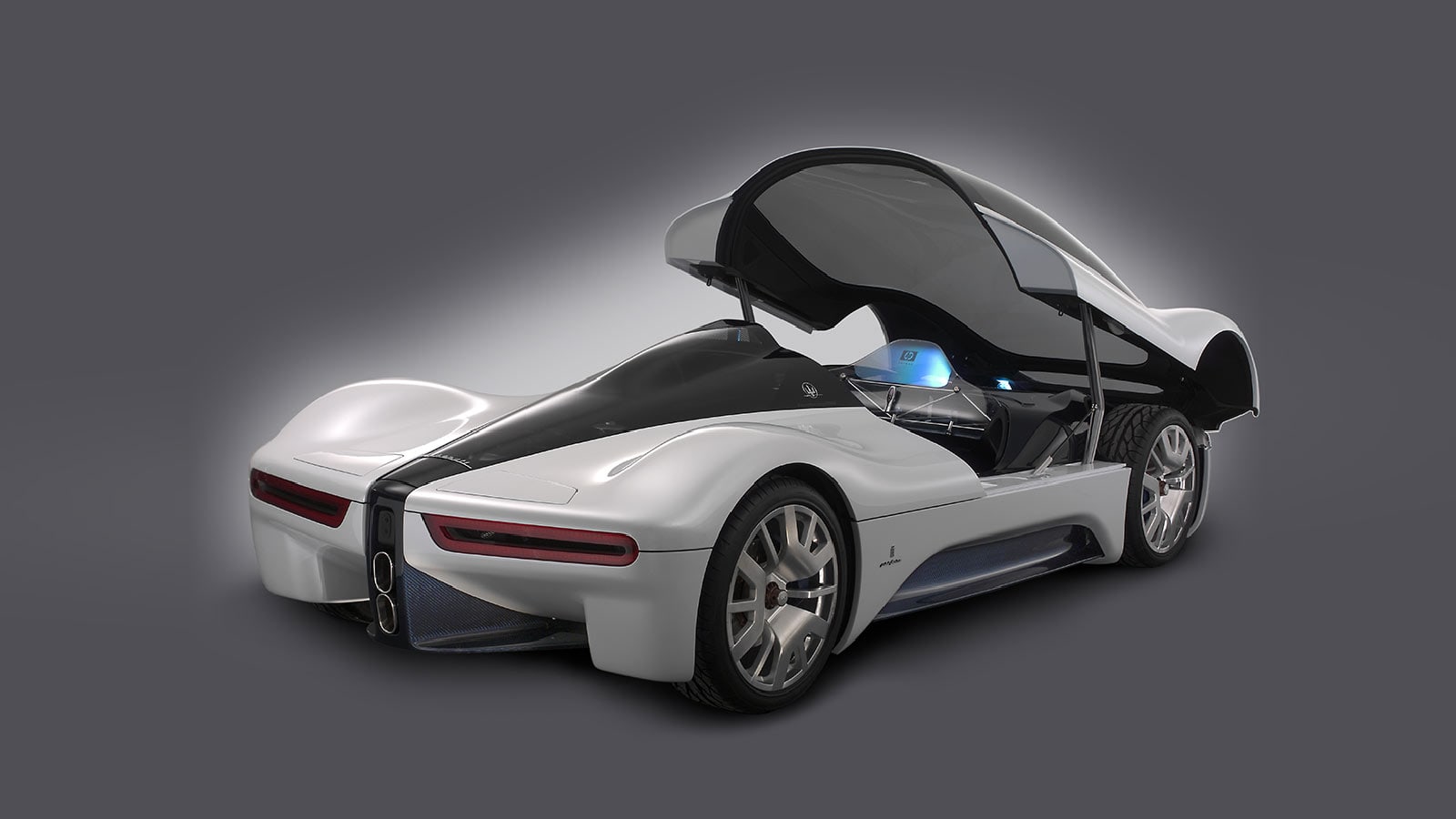 Honouring the classic Maserati Birdcage racing cars of the 1950s as well as Pininfarina's 75th anniversary, the 2005 Birdcage Concept was the product of a technical collaboration between Maserati, Pininfarina and Motorola. The core of the concept vehicle was in fact the carbon fibre chassis of the MC12 GT1 racing car, with which it also shared an engine. Under the expert eye of Ken Okuyama, who had also been involved in designing the Ferrari Enzo, the Ferrari P4/5 by Pininfarina and the first-generation Honda NSX, the Birdcage Concept was intended to present a futuristic, low-slung form hinting at the flowing curves and wheel arches of mid-century Maserati racing cars.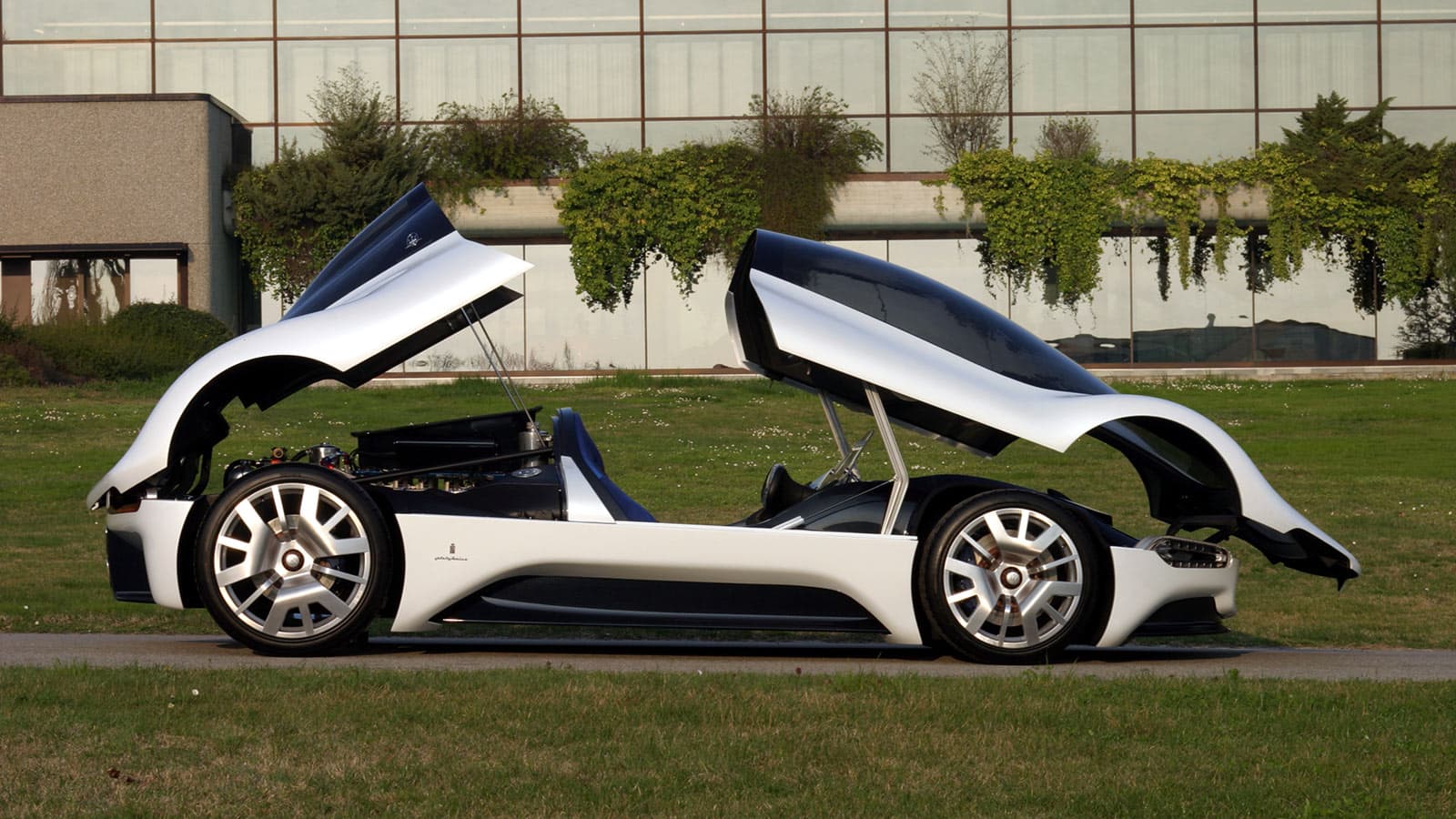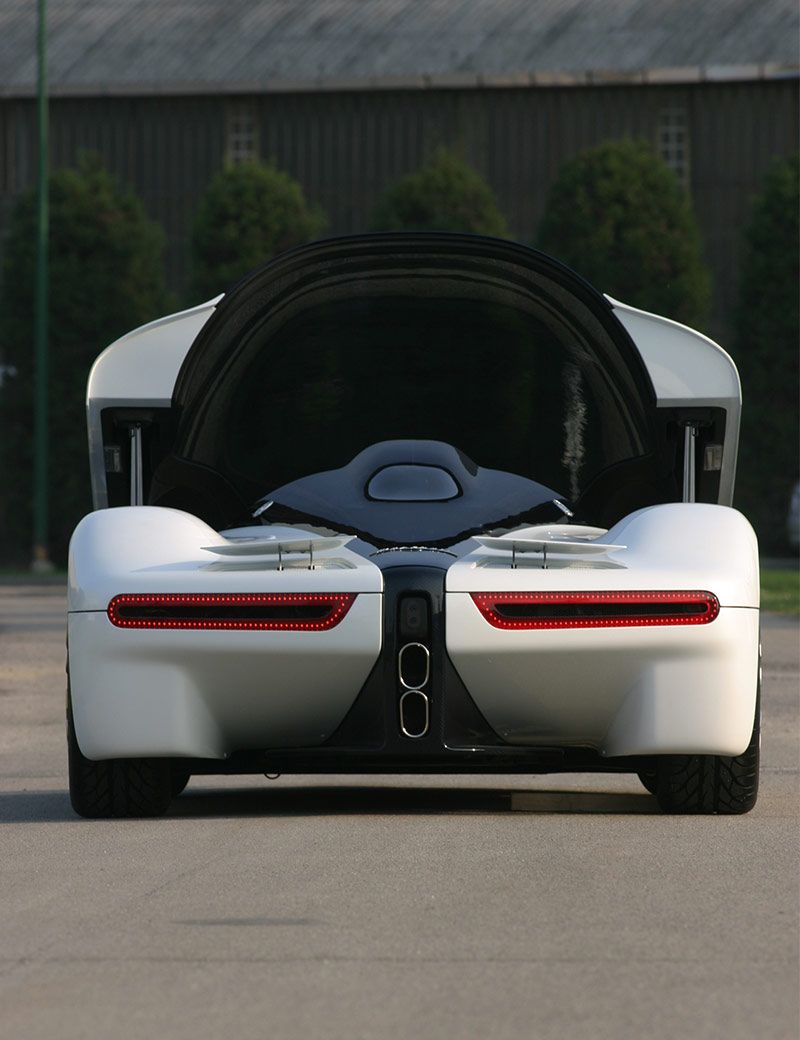 The most impressive element of the Birdcage Concept was its one-piece perspex bubble canopy, which rises up like a spacecraft to reveal a futuristic interior (albeit without air conditioning), and a dashboard whose underlying structure is a nod to the small-section tubular spaceframe of the Maserati Tipo 60/61 racing car. The concept proved popular on launch at the 2005 Geneva Auto Show, and today lives on at the Museo Pininfarina in Turin. Clearly the design ideas behind this vehicle have survived on Maserati drawing boards, with elements of the design applied on the recently announced Maserati MC20 supercar.  
Mazda Furai (2007)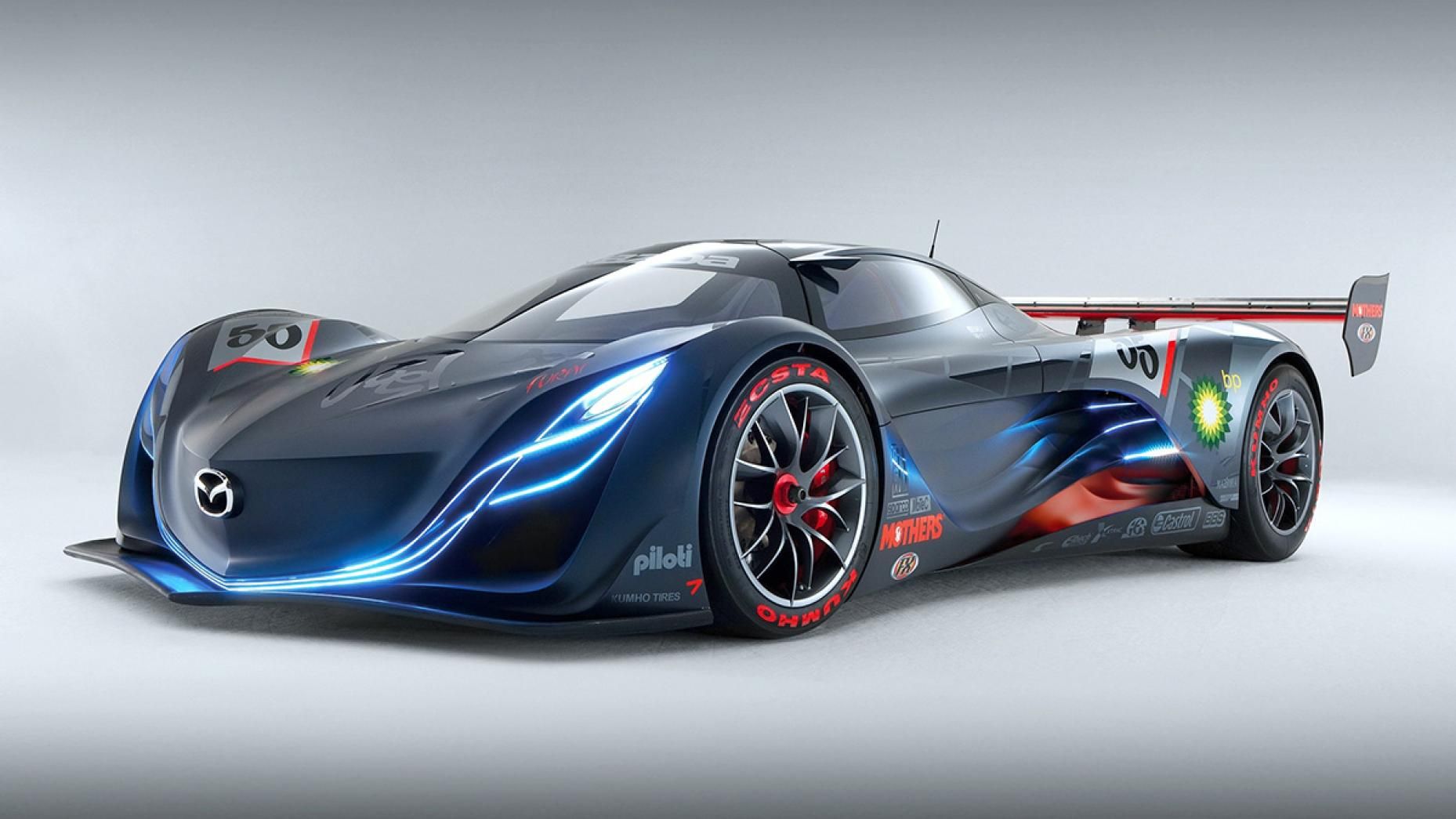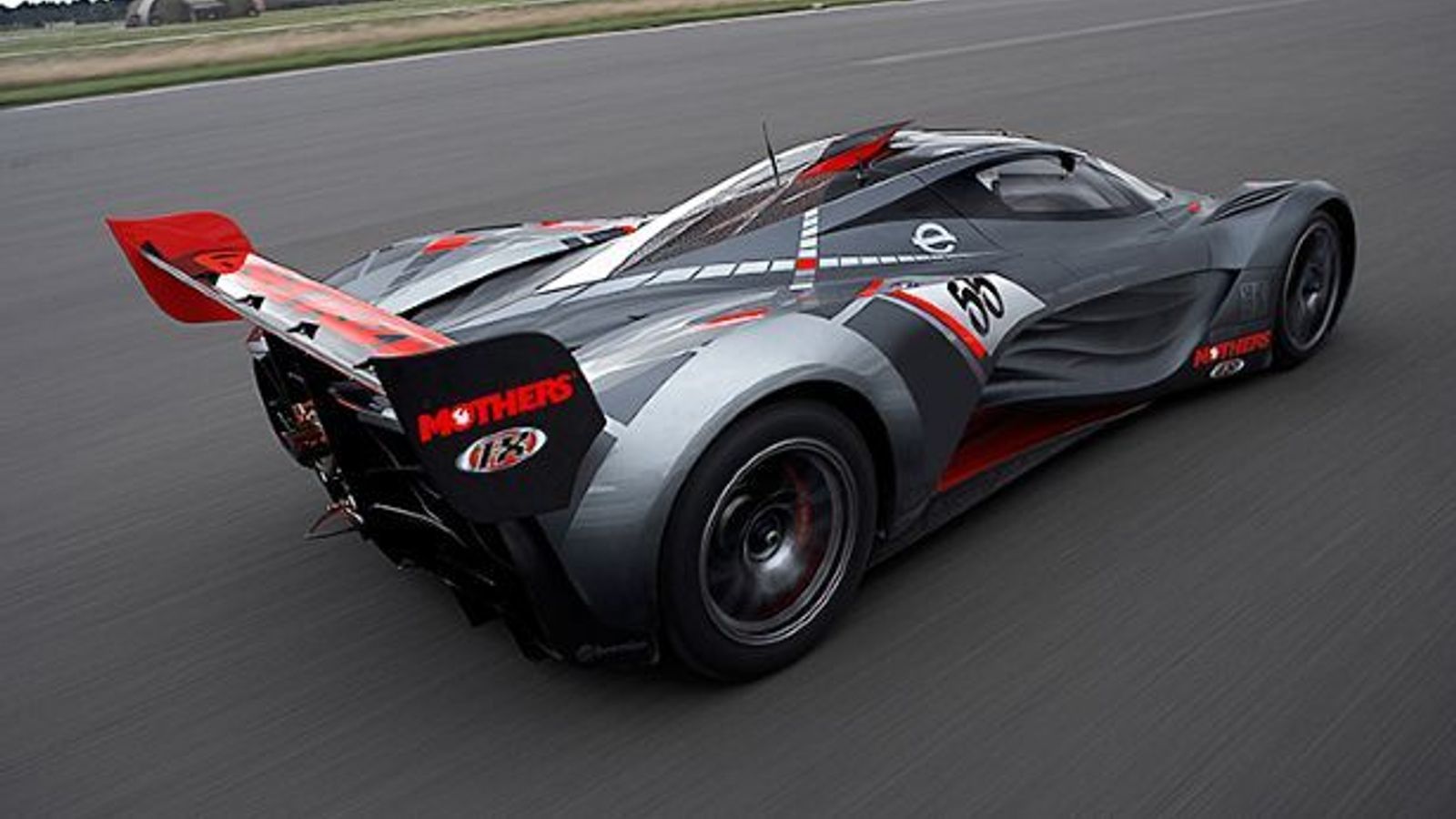 The Mazda Furai awed attendees of the 2008 North American International Auto Show in Detroit. Looking like an intricately sculpted piece of armour, or a pure design study, it was in fact a fully functional racing car with a chassis based on the Courage Compétition C65 LMP car which Mazda had used in the American Le Mans Series. With a 450bhp 3-rotor Wankel rotary engine and powered by E100 ethanol fuel, it was shaping up to be Mazda's entry for Le Mans, and plans were also in progress for it to be made available as a turnkey racing car to clients. It was the last of the Nagare ('flow') line of concept cars which had been produced every so often since 2006 by Mazda as a way of exploring natural and organic car design, and captivated car industry observers with its otherworldly, intricate, and thoughtful bodywork.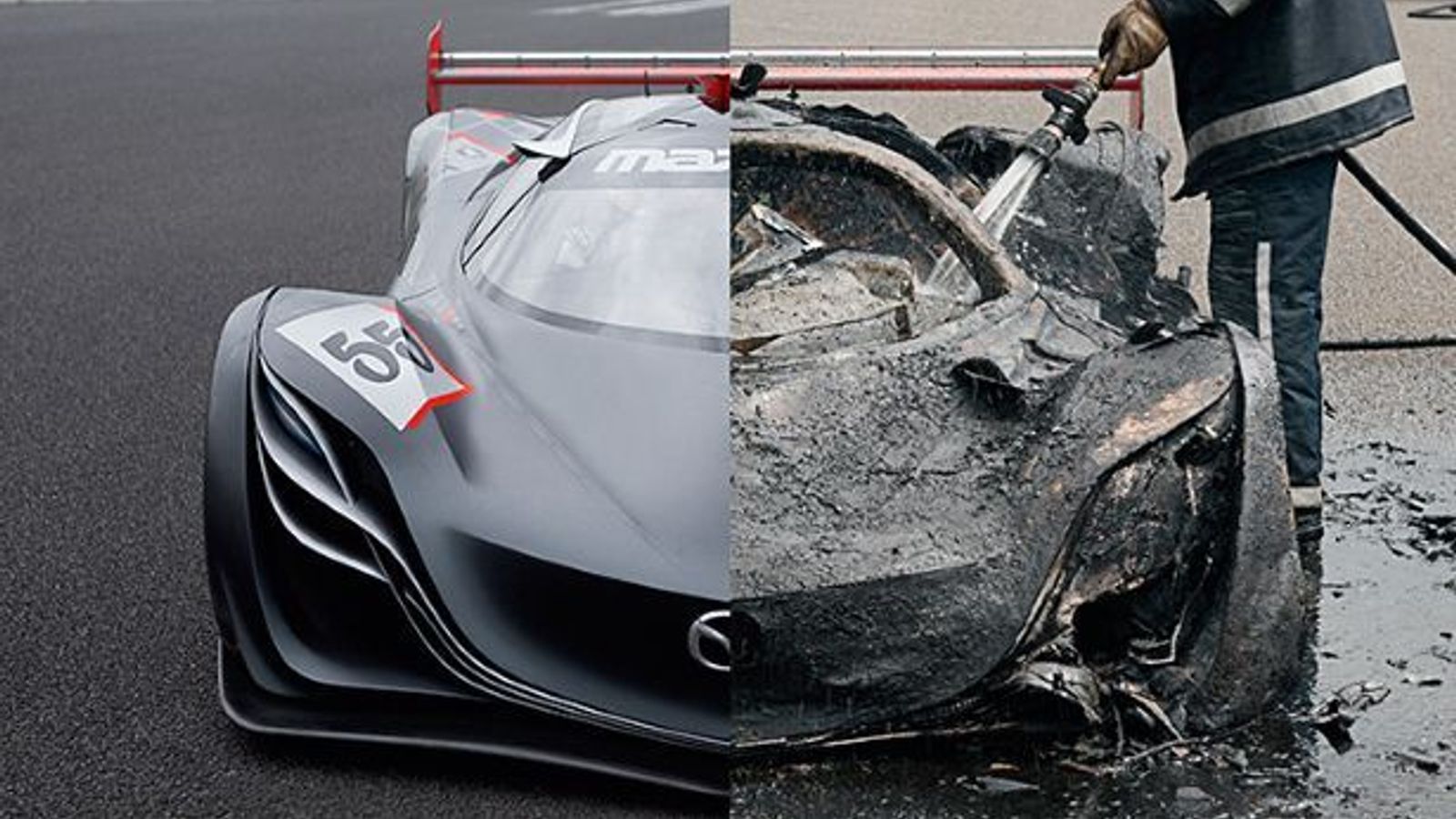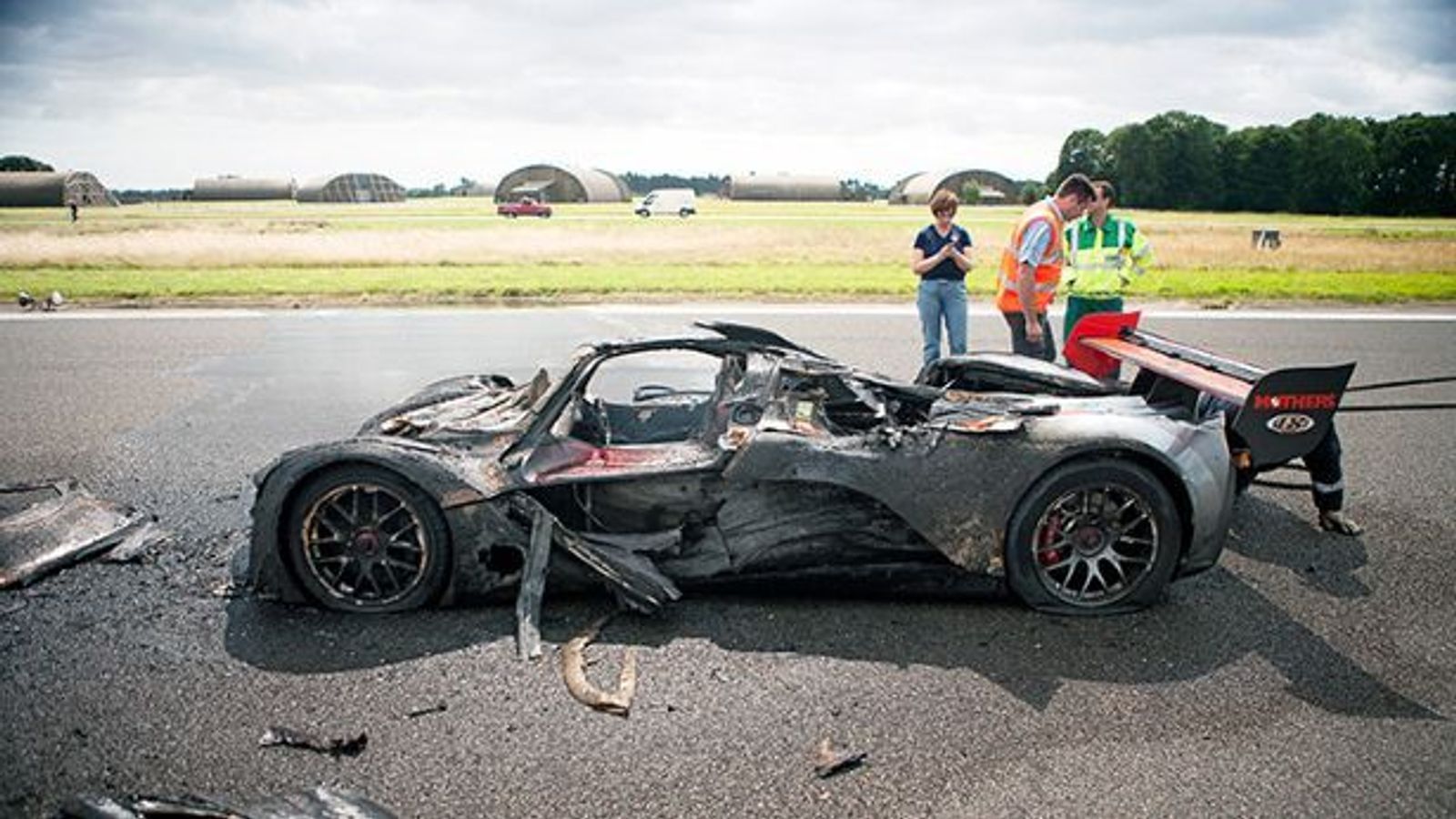 Sadly the Furai was to come to a tragic end, catching fire during a series of tests for Top Gear at Bentwaters Parks (formerly RAF Bentwaters) in late 2008. Due to fire crews being far from the car, by the time help arrived the Furai was completely engulfed in flames. Retired to Mazda's Advanced Design Studio in Irvine, California for post-incineration tests, the current whereabouts of the wreckage of this beautiful machine are unknown.
---
---