Marking 50 Years of Range Rover with Graeme Hunt
50 years ago this week, the world of motoring changed. On 17 June 1970, the first ever Range Rover went on sale, creating a whole new category of cars, the luxury SUV. To mark Range Rover's 50th birthday, we interviewed Graeme Hunt, the renowned classic car dealer and Range Rover connoisseur. Graeme is a good friend of Private Collectors Club and a true enthusiast with a fascinating career starting at Jack Barclay, before then founding his own company almost 20 years ago. We talk to him about how he got into the automotive world, some of the fascinating cars he's handled over the years and get his views on the venerable Range Rover.
Charles Clegg interviews Graeme Hunt for The Apex by Private Collectors Club. Recorded and Produced by Jeremy Hindle & Demir Ametov.  Edited by Charles Clegg. Special thanks to Amy Shore for providing her photographs.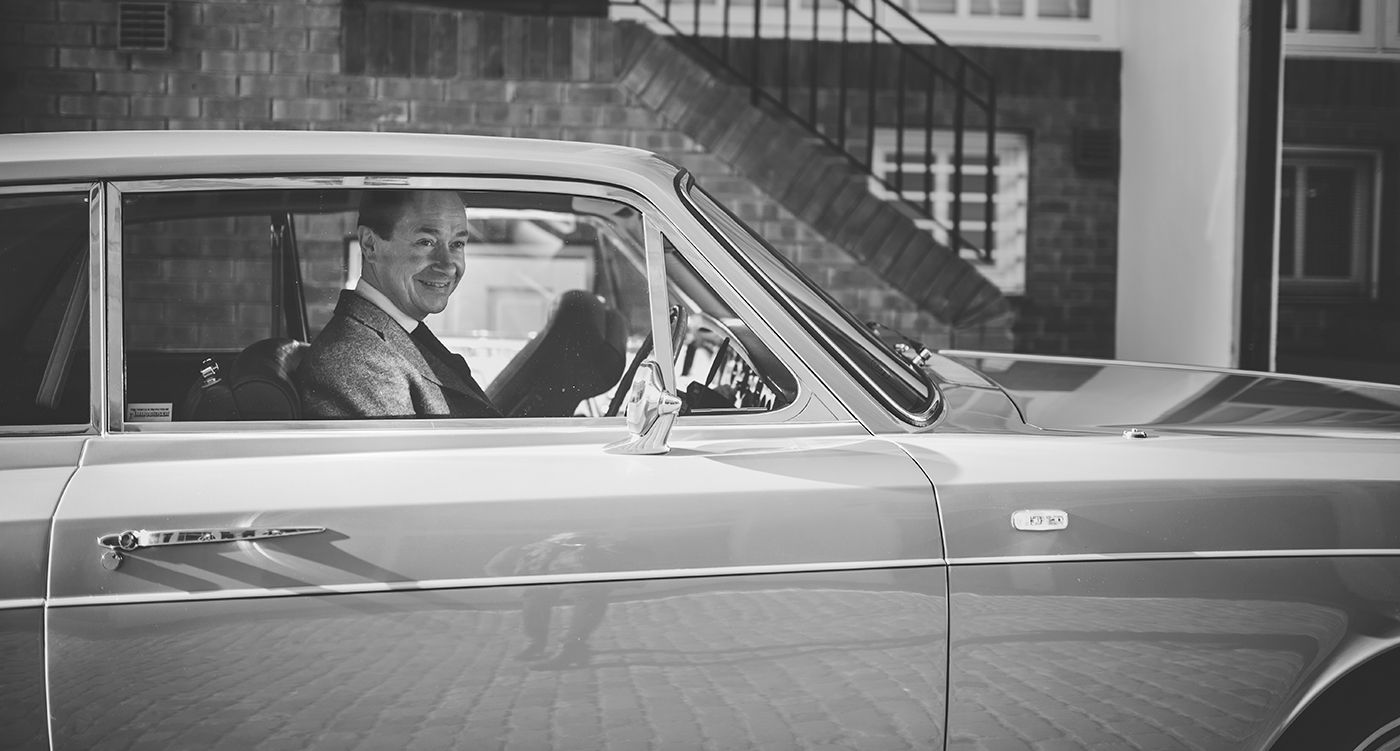 Graeme, thank you so much for joining us and let's begin.
My pleasure, nice to hear from you Charles.
So how did you first get involved in the automotive world?
Well, firstly I should say I feel slightly embarrassed how you waxed lyrically how wonderful I am, it's very nice for you to say that, but I'm not sure I'm quite so fabulous as you suggest. But it's nice to hear whether it's true or not, very nice of you.  
I loved cars from when I was a youngster.  My mother and my father both like cars and had quite a few of them.  I started to work and became an accountant in my early years, which I hated.  I was the divisional accountant for a Saudi Arabian company in Mayfair when I was 23 and I just thought to myself, life has got to be more than this going for the next 45 years or something.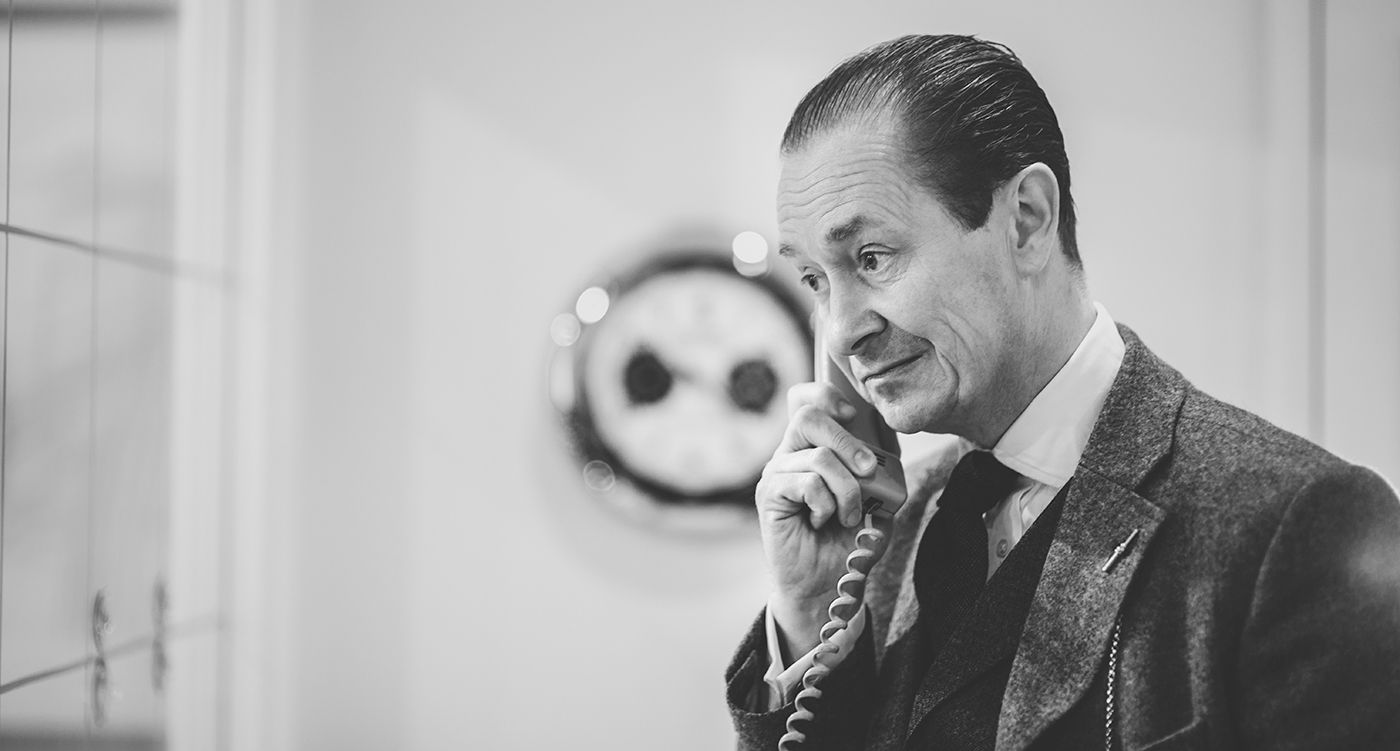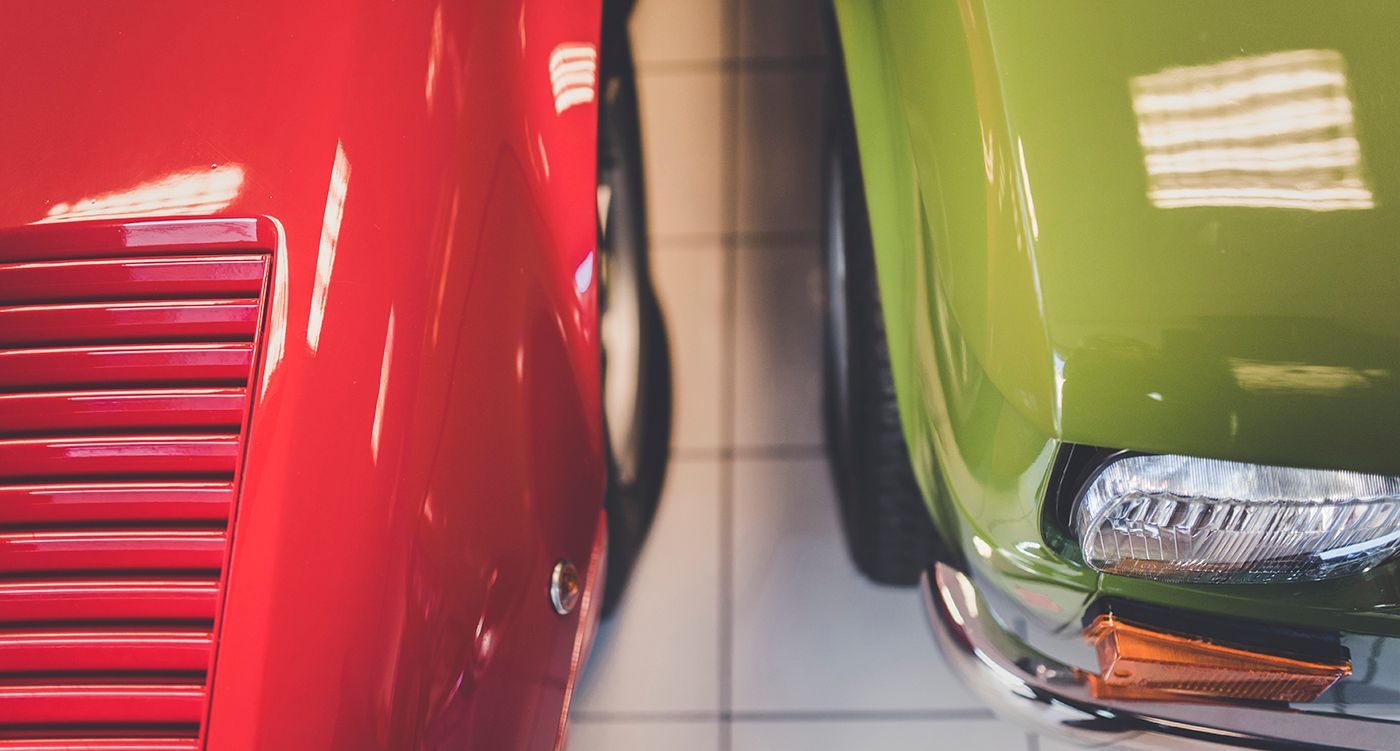 So I decided to jump out and one of my school friends who is from Switzerland asked me to find a car for him, coincidentally at the same time, and he wanted a period 450 SL in left hand drive.  I found one in the French Embassy here in London.  So I bought it, drove it over to Geneva in Switzerland, in a lovely dark green metallic, with tan interior, and air conditioning. I mean a super splendid car.  Anyway he took it over there, I had a weekend with him, which was quite fun, flew home, he paid the duty and phoned me back and said, "do you know what, this car is about half the price of all the cars that are for sale. So shall I sell it and we do another one?"  So I fell into the motor industry that way.
Was there a particular car that began your passion and does that car still elicit the same excitement today?
Well, I suppose all these cars gave me a passion. I used to watch and read loads of books and car magazines constantly. So maybe it was Mel Nichols describing the journey from Lamborghini to London with a Lamborghini LP400 Countach, or I think there was a Lamborghini Silhouette, or Urraco 3000.  That seminal piece of motoring journalism definitely lit my torch if you like, but I was reading car magazines well before that.  I love period Lamborghinis from the 70s, and I do love V12 E-Types as well as 3.8, and XK120s. It's not one car, all cars made me happy.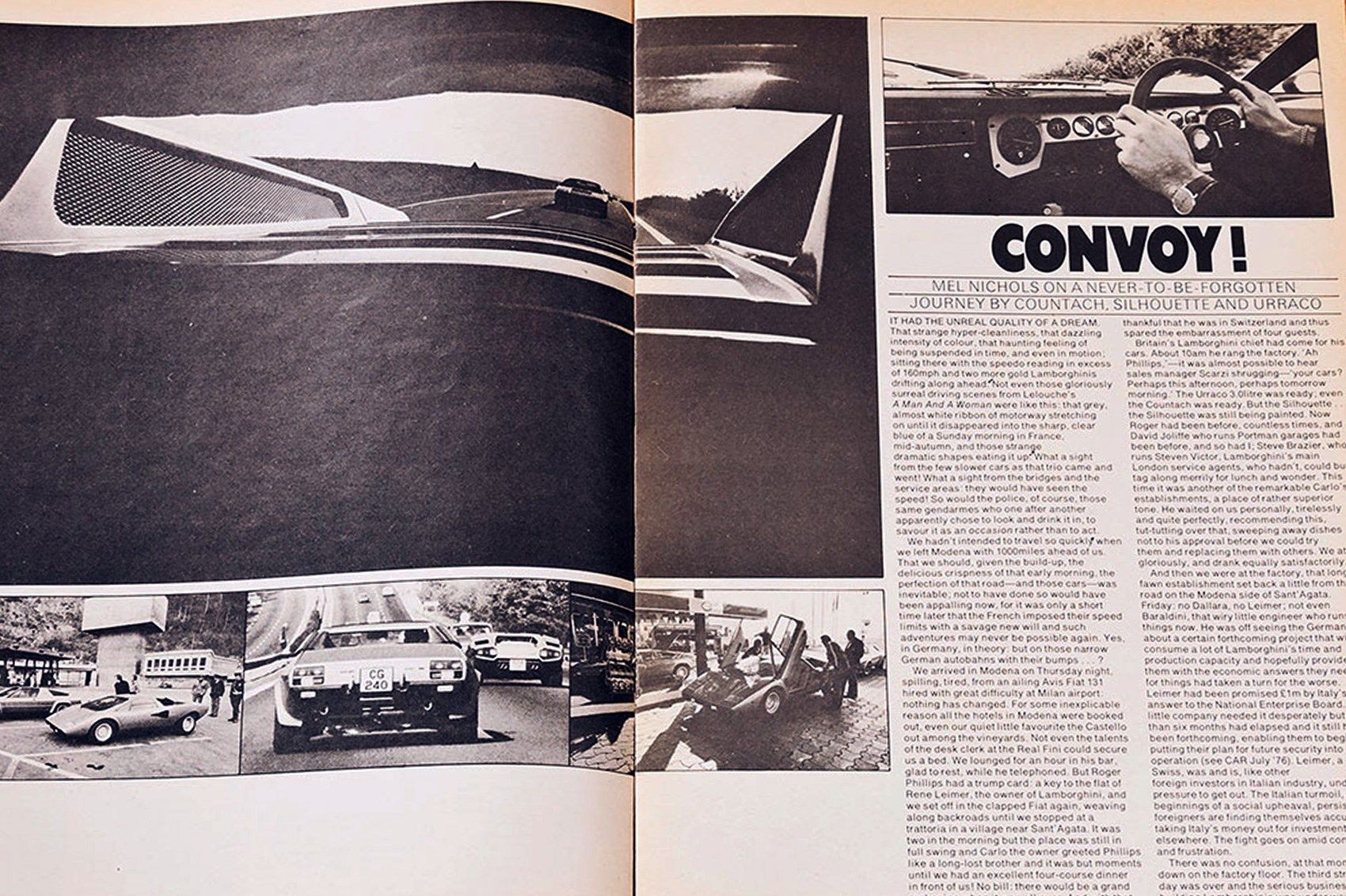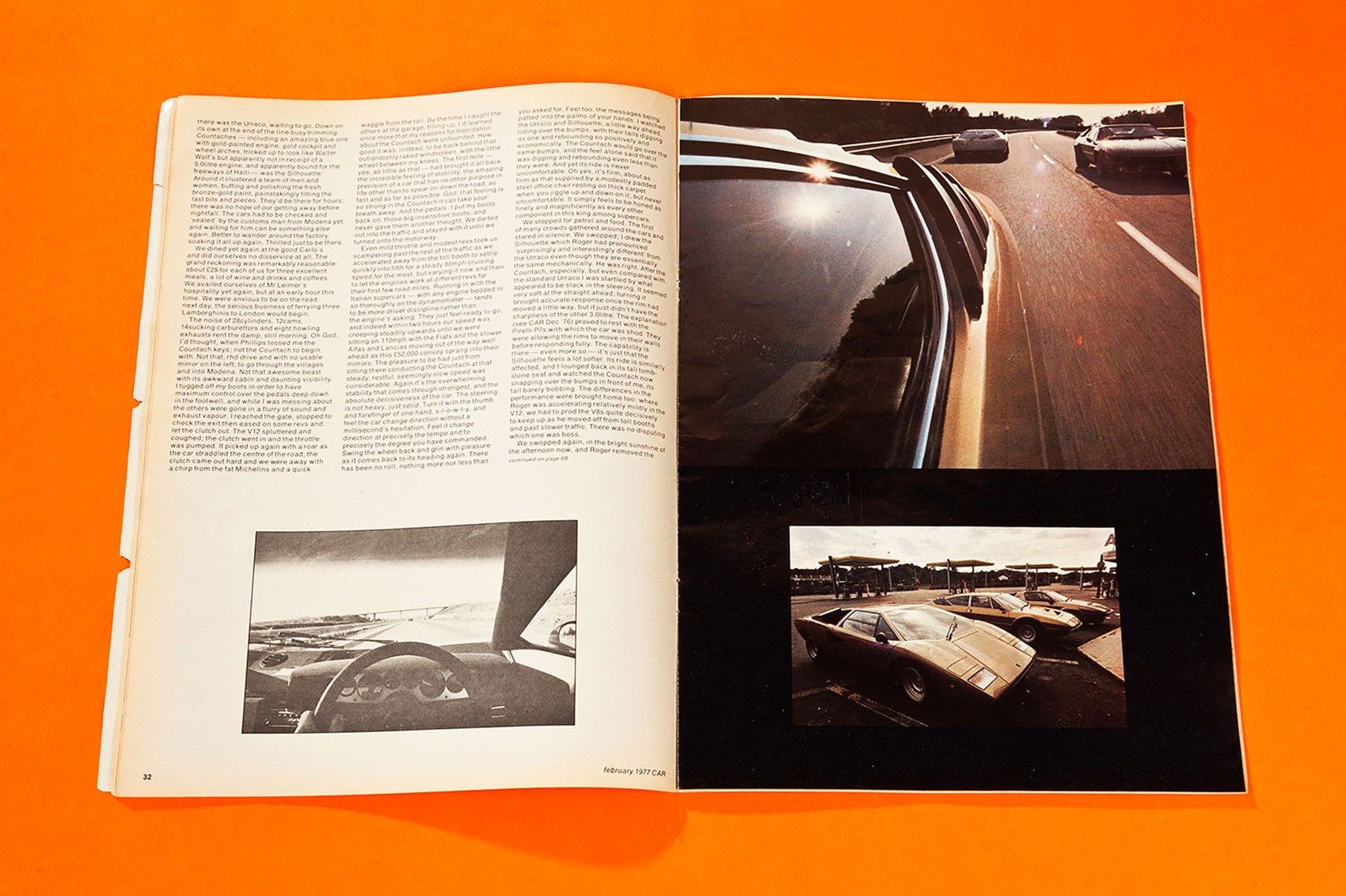 I understand that in your 20s you managed to get on track and you raced a number of cars, I believe, including an AC 3000 ME, is that right?
Yes, I span around in the various racing environments.  I had a 3.0 litre Capri which was fully race prepared, the 3.0 litre AC 3000 ME, and also a Porsche Carrera 2.7, but a G series because it's almost as fast as an RS 2.7 the year before. It had the bigger bumpers but it was less, less expensive.  But I loved all that stuff, I did it for many years and it taught me how to understand when you think you're driving well on the road, you're miles away from the limits of the cars that they have. But the funniest thing as well, if you race on the circuit, it encourages you actually not to drive so fast on the road.  So I think track days with proper tuition and actual racing, and competitive racing, normally helps people drive better on the road than not going to these events.
You're very well known for dealing in a lot of Rolls-Royces and Bentleys. Indeed you worked at Jack Barclay for 13 years, I believe initially under the supervision of Victor Barclay, Jack Barclay's son, and then subsequently became managing director. What was it like working at Jack Barclay during that time and do you have any good stories from that period?
I think I'll go to the first point of your questions first. Working at JBs in that period, I think I was there for the very last period of that dynasty, and the way things were operating.  All the systems were as they were in the 1920s when he set the business up.  So my first day there I was given a desk and a telephone and I was introduced to everybody in the business.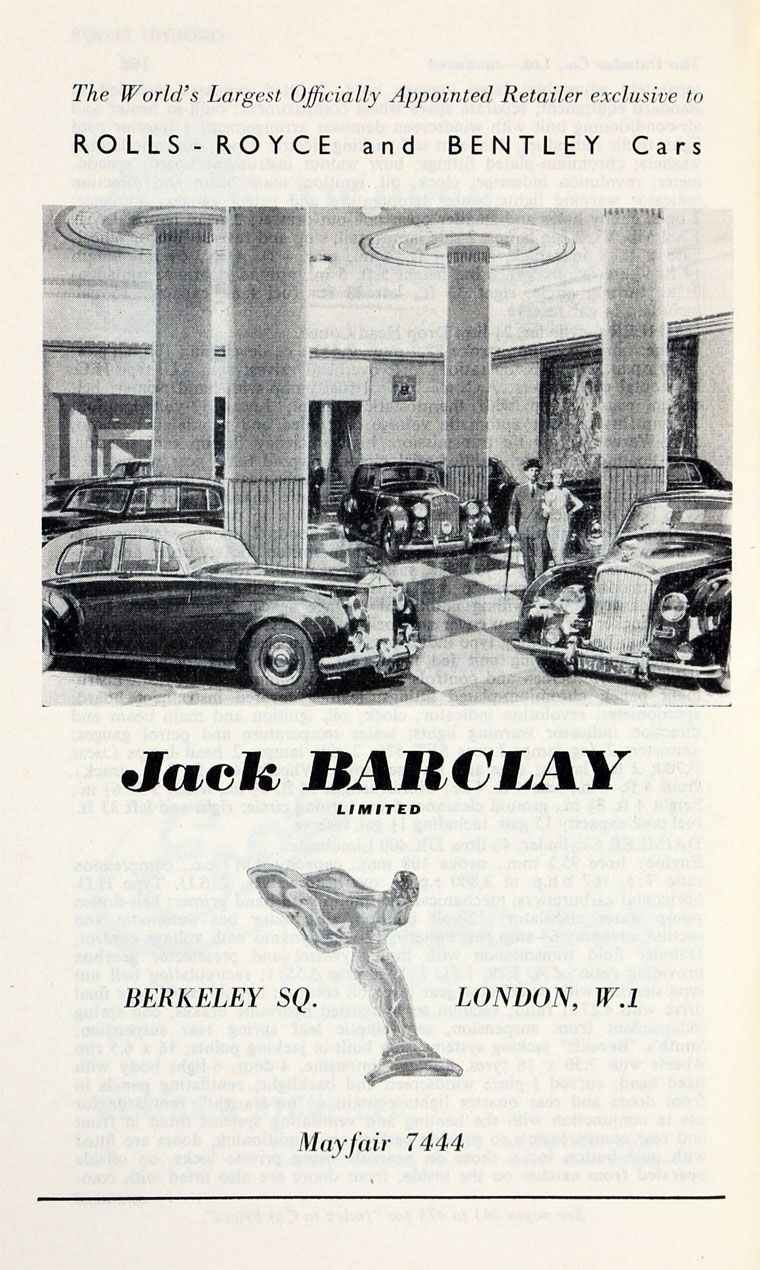 At Jack Barclay in Barclay Square you had the big showroom upstairs, the offices at the back, some offices upstairs and then downstairs there was another showroom with the kitchens and the library, or the filing department. Upstairs in the typing pool, there were 10 secretaries all beavering away on typewriters, taking their notes in dictation to the salesmen, who you had to send letters every day to people on your customer database. You went downstairs to the filing department and Mr O'Day who was the filing manager and his secretary, they would give you every day the group of customers you're meant to contact on that particular day.  
The whole systems which were being operated at that time in the early 90s, late 80s, were the same as they had all the way through from 1927 when he started on his own.  Amazing really. That's why they were so competent in what they did.  Thereafter, of course, things changed, manufacturers needed more requirements and information from then and computers came along and things changed slightly.  Also when Volkswagen bought Bentley Motor Cars and BMW bought Rolls-Royce Motor Cars, the whole remit of manufacturing motor cars at that level was changed. Rather than having a few cars a year, if you're lucky a thousand cars a year, I think they're doing that about every day probably, aren't they really. So there's a big change and I was lucky to be there.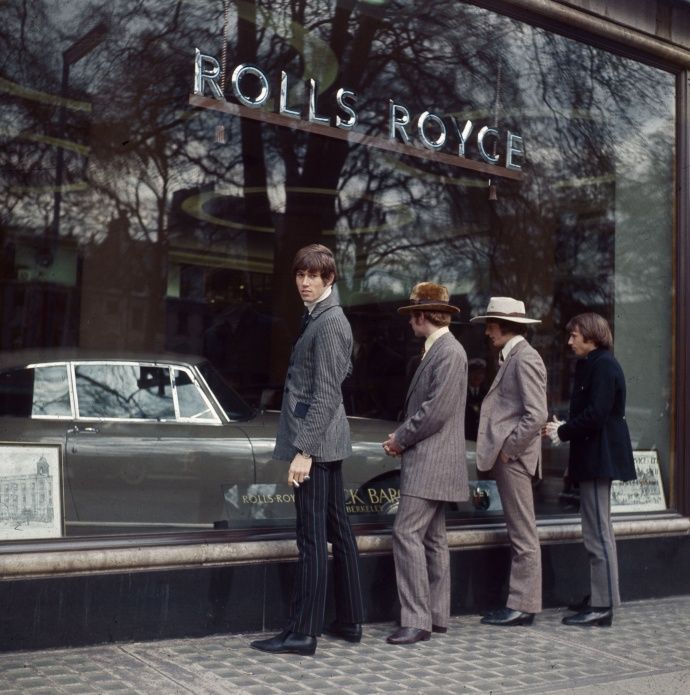 Some of the stories I can't tell you over the phone now, I think I can tell you about some of these over a drink in the evening, Charles.  There are a couple of innocent ones I can mention to you.  It's rather lovely really that Jack Barclay was quite well known for entertainment of their clients. That's the same thing with the manufacturers at Rolls-Royce as well to be fair. But there was this one chap who came in to the showroom, wanted to have some lunch with one of the directors, so he went down to have some lunch in one of the Clubs around the corner. Came back after a lovely lunch and decided to have a few more drinks in the Boardroom, which was our habit. By the time he went home, he was a little bit pickled, so out of courtesy we offered to drive him home in one of our cars with a chauffeur, and the next day we promised that we would deliver to him the car, and all would be done by 9 O' Clock.  "Oh, thank you very much."  
The next morning the chauffeur arrived at 9 O' Clock, of course the chap was hanging out of the window, didn't know what time it was, and he said "What's that car you've delivered outside?"  "Sir, this is the car you bought yesterday afternoon."  "Oh my God, I had no idea. I must have written a cheque?"  "Yes you did sir."  "Well, have you banked it?"  "No, we haven't yet, sir. It's a bit early."  "Well, throw it away. I'll write a new one. I'd hate my bank manager to see me write a cheque with that value with such poor handwriting."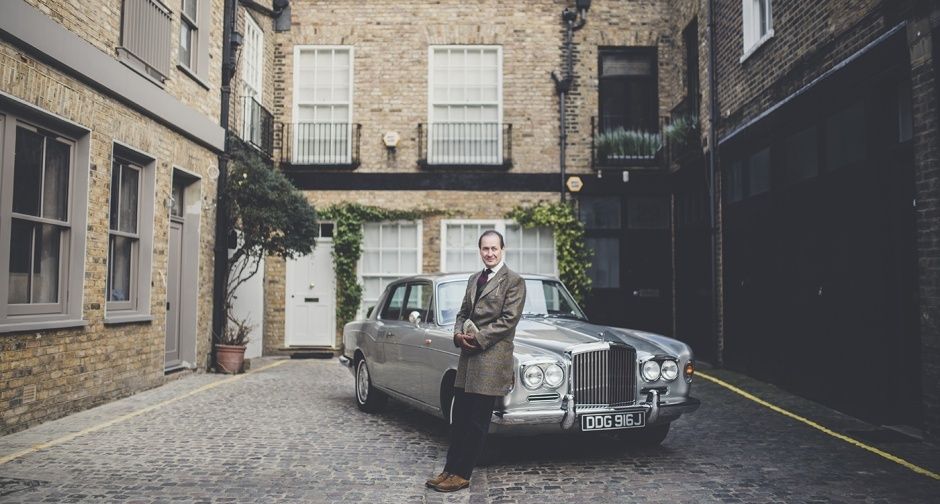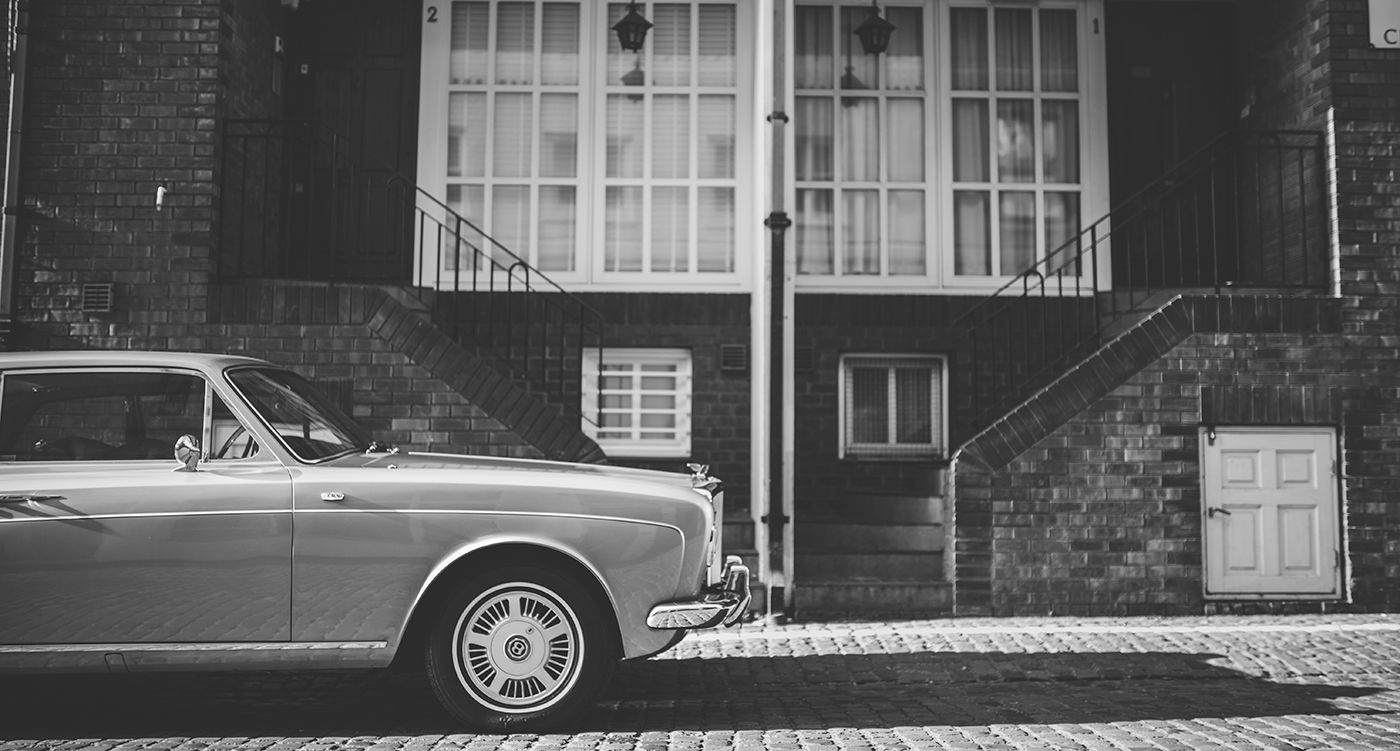 Amazing. I imagine you don't get many of those sort of clients these days?
Well, not at Jack Barclay nowadays, though I do see a few of these in our business sometimes, here and there.
You launched your own company in 2001, almost 20 years ago now, and you've handled some of the most fantastic cars in the world. Has there been a particular car that has stood out for you and why?
No, they've all been fabulous cars to sell. To be fair, fabulous customers to look after and to befriend and be friendly with.  I suppose one of the nicest cars that we sold in the early days was an R-Type Continental, which is one of our passions. We like the cars from the 50s and especially an R-Type Continental. There are not many of them built and not many which are for sale at some specific times in the marketplace. I suppose this is in the early 2000s, and values in those days were about £350,000, which was quite a step up in price against a new Rolls-Royce or Bentley motor car in itself.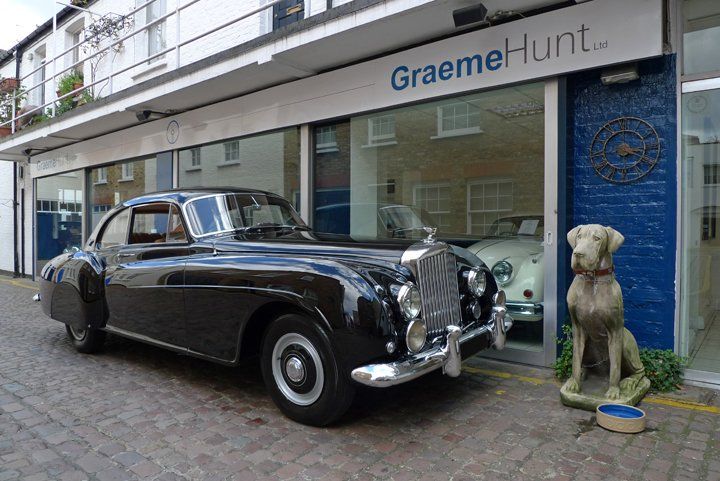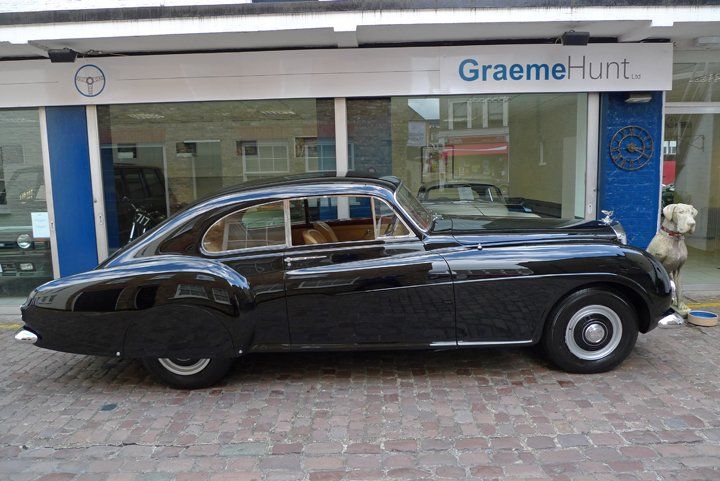 Anyway we were happy to have this car, and I, working with my wife Bettina, decided that I will take one of our children down to his school for the term, and Bettina said well I'll stay in the office, you never know what could happen.  Anyway she phoned me up and said, "darling, are you able to talk?"  "Yes, I'm in the school at the moment but I can have a chat for a couple of minutes. What's the problem?"  "Well, it's not a problem really, I've got a customer, he's come in, he's quite interested in the R-Type Continental."  "That's interesting." "We're asking £350,000." "Yes, that's right." "Well, he'd like to buy it."  "Well, that's fabulous darling. How much does he want to offer?"  "Well, he's offered £350,000." "So darling I think you've sold your first R-Type Continental."
Brilliant.
Which is lovely really isn't it.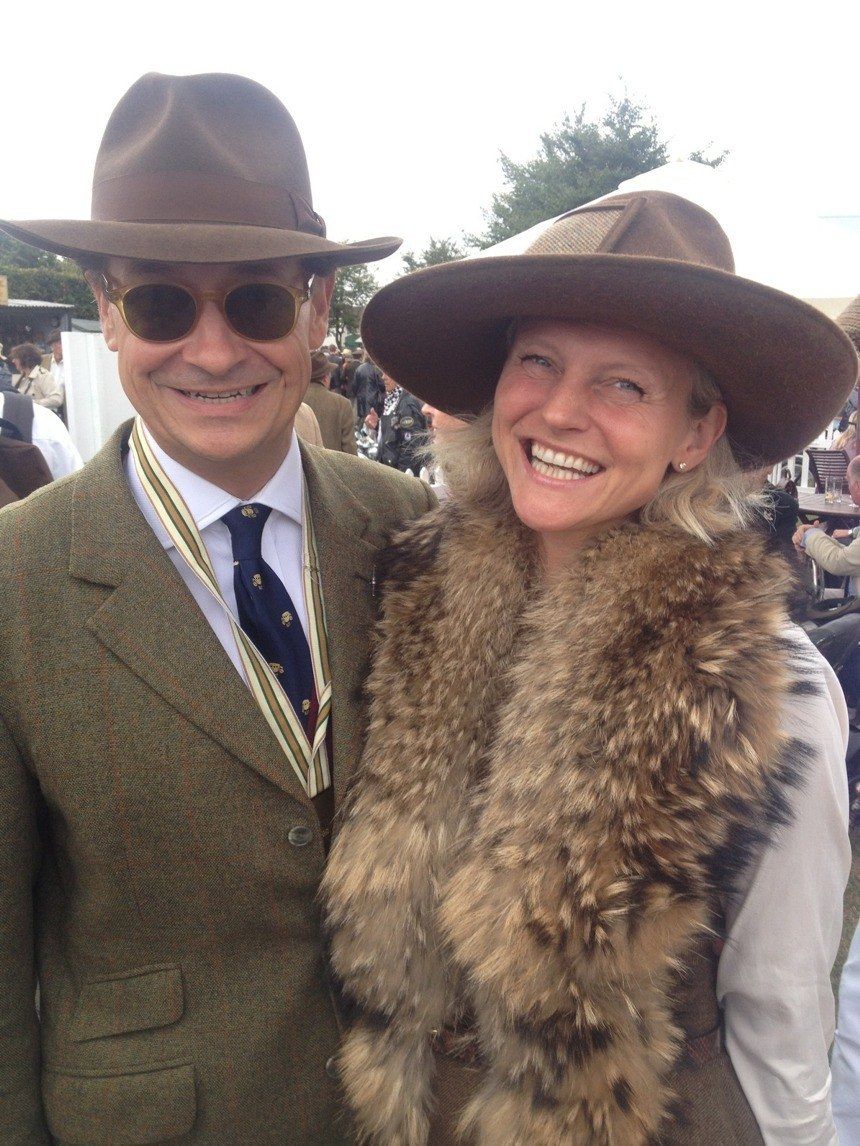 Yes. I obviously know Bettina well and she's absolutely fantastic. I know that Graeme Hunt Ltd is very much a family business, not only with Bettina being involved, but also your sons as well. Was their passion for the classic car world already there, or was there a bit of corralling on your part to get them involved?
To be fair, no. They both love cars.  Rupert had for his first car, an MGB GT in yellow with I think from memory, this is about seven years ago, it had 6,000 miles from new, and he kept that for about three years through university and then he sold that, did quite well out of that to be fair. Wills is the same, although instead of having a car for his first proper present like that at the age of 17, he waited a year and said "I'd rather, for the same money as the MGB, can I have a watch please, daddy?"  So he had a watch and then he got into an MG F-Type with very low mileage as well. So he's had a few cars actually in the meantime and he's been involved with auction houses and all sorts of things in the meantime. They both have, I would suggest, Castrol R coursing through their veins.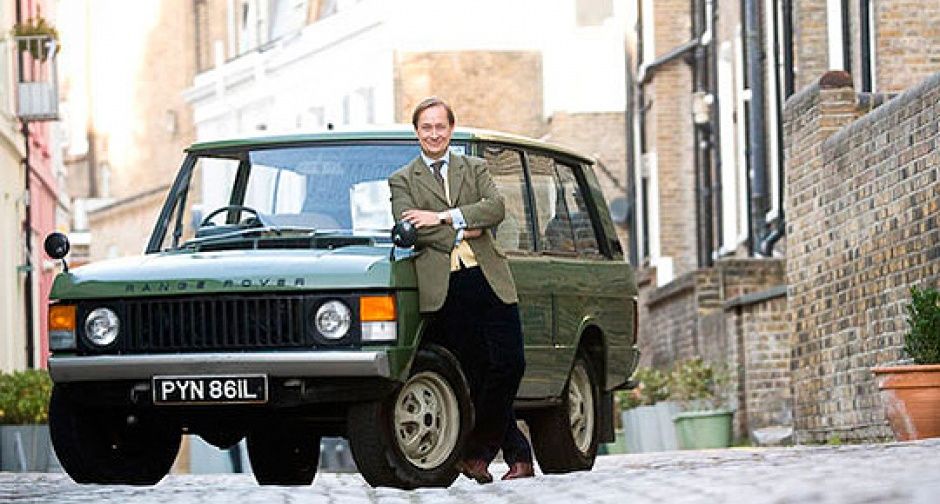 It runs in the family. One of the things that we share is a great passion for classic Range Rovers.  I know you've sold over the years some of the most special variants including CSKs, 'In Vogues', LSEs and indeed the very early Velars. I have been lucky enough to have had two CSKs and I had an LSE actually as an everyday car for about four years.
Good boy. They're great aren't they?
Yes. If you were to have one of these limited edition Range Rovers in your collection, which is the one to have and why?
I suppose the question to you, or the answer to your question, is what are you going to use it for?  Do you want to keep it in the garage and watch it go up in value, or do you want something to use on a regular basis?  I was talking to a well known classic car enthusiast, who has a passion for music and does that for a living, and we were talking about Range Rovers this morning. He's got a restored 1970s early three door, as well as an LSE that I've just restored for him and he says, "well, I think I'm going to have the LSE as an everyday car, or a car to use more regularly because the 1970s car is great, but you actually do need four doors and the LSE has got air conditioning and electric windows and electric sunroof and all the things that make the latter classic Range Rovers much more usable than the earlier ones."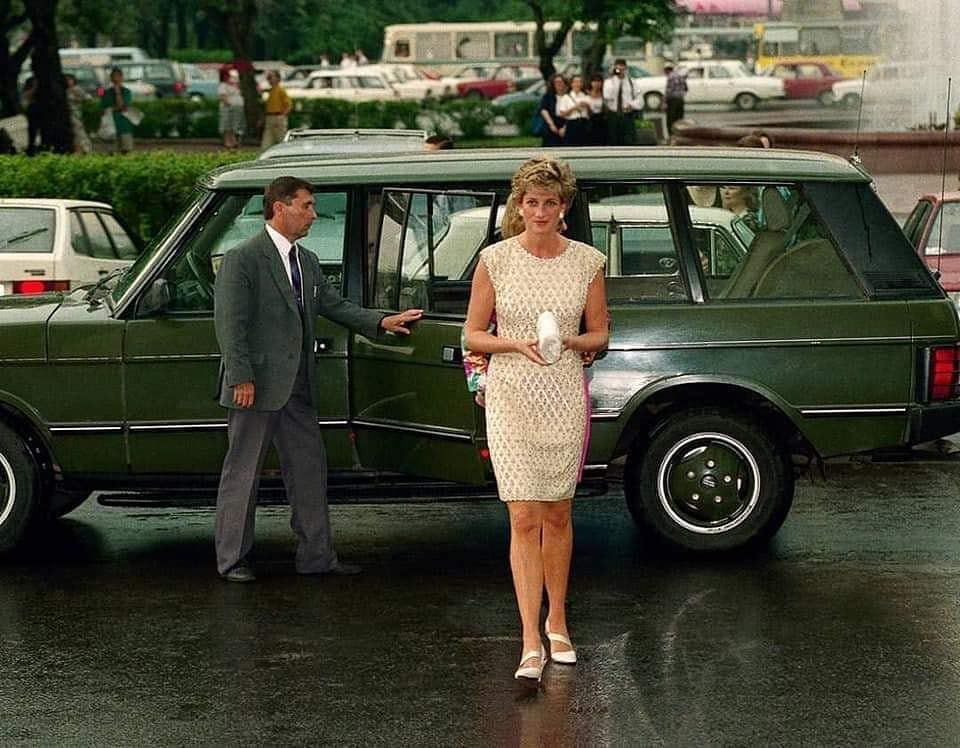 The most bizarre thing about the Range Rover, as you well know Charles, is it was a farmer's vehicle really, but a car you could take to the golf club or to the Dorchester. I think as they worked their way through the showrooms, they realised that people were buying these cars and used them more on the road than off road, and if it was off road, it was probably to go shooting. Therefore they introduced all these extras to make the car from being a utility vehicle, but a very nice one, up to almost an alternative to a Rolls-Royce or a Bentley. I think that those latter cars are the ones. I've got an LSE of our own that we use as our everyday car. In fact, I did two tours last year with the Royal Automobile Club, they do one in the Spring and one in the Summer, and we've got a choice of other cars that we could use, as you well know, and we decided to use on both occasions an LSE.  It says a lot doesn't it really.  They still do what it says on the tin.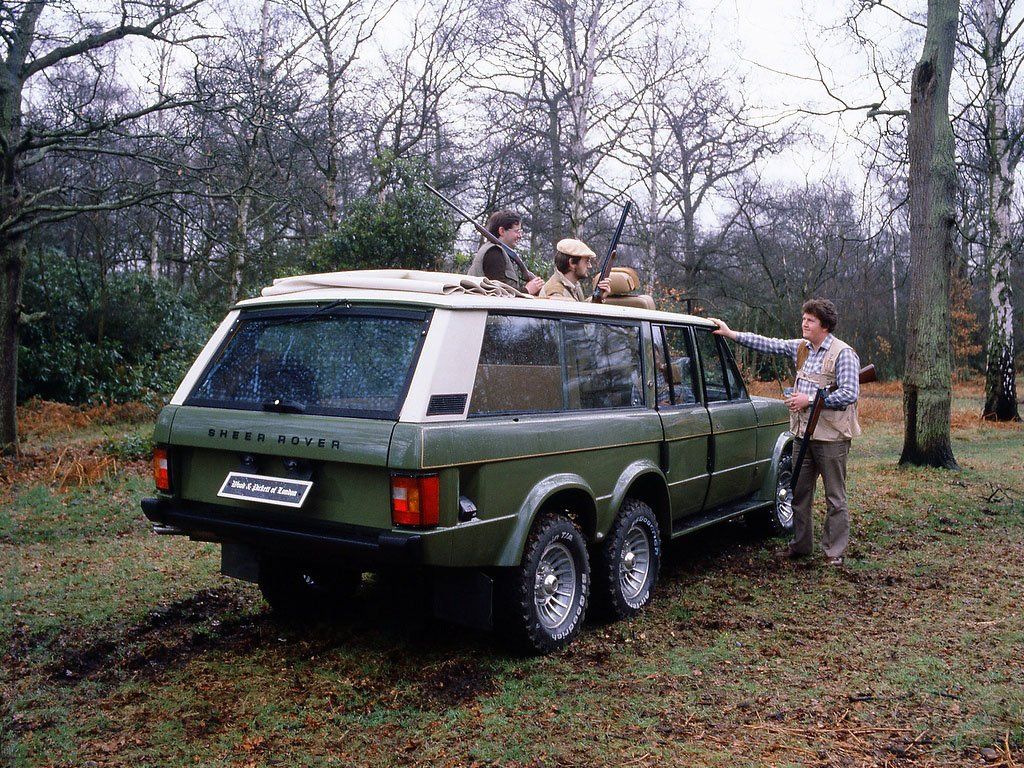 Yes, I love them. I did probably 30,000 miles in mine, and sadly I sold it before the prices shot up. I then saw it for sale with, I won't name names, but a well known Range Rover expert and restorer, not yourselves, for about £30,000 more than the £5,000 I sold it for, in identical condition. But there we go.
I think I probably know who you're talking about.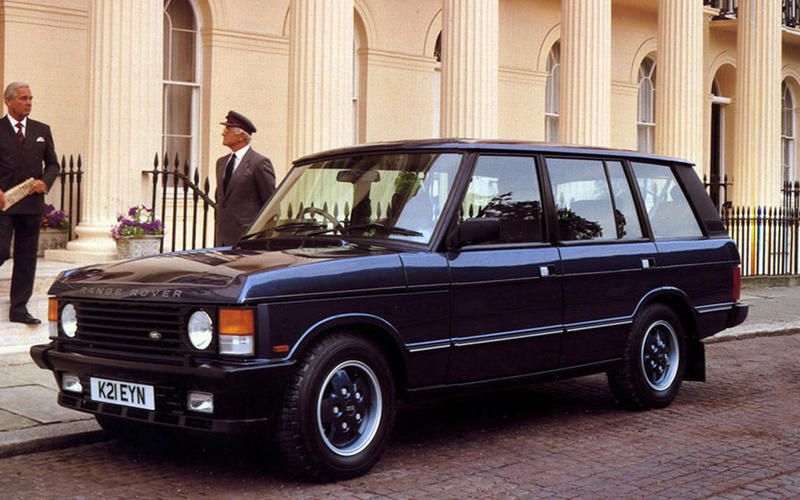 You do know, you definitely do. Coming to what I call 'normal' classic Range Rovers, which you've obviously had a lot of as well. What is the specification to go for? Which engine? Is it the 3.9 litre or the 4.2 or the 3.5? Manual or automatic? Teddy bear or leather interior?  Hard dash or soft dash? What would you suggest as an entry level classic Range Rover?
From my perspective or our perspective as a business, and we're based in town as you know, I do think that if you can, if you're going to get a latter car, do get a Vogue SE variant. Because, as I mentioned just now, you've got leather seats, tinted glass, electric windows, air conditioning, electric sunroof and electric seats as well. So you've ticked nearly all of the boxes you want to have.  If you want to have air bags because you have some precious children to go into the back of the car and the front, perhaps go and get a soft dash because you are a step further towards being modern.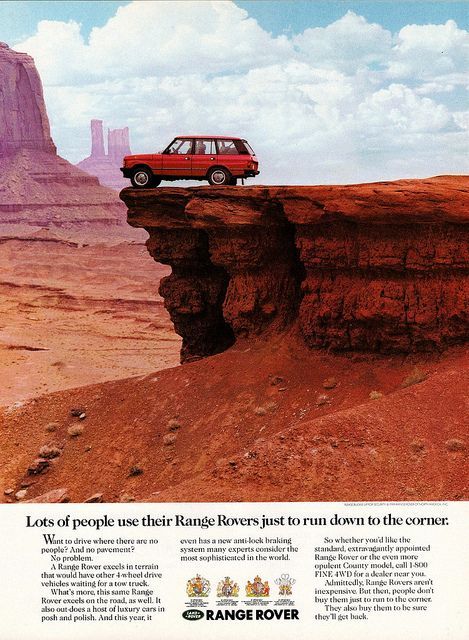 But I think whether it's a soft dash or a hard dash, I think it's a Vogue SE or a Vogue LSE, depending if you want a short or long wheelbase car. If it was a 3.5 early Vogue SE, or a latter 3.9, they've both got their merits. Obviously the 4.2 with the LSE is actually a very sweet engine on its own.  I think the 3.5 litre engine is the sweeter engine than the 3.9.  I think the 4.2 is bizarrely sweet as well, but at least with the 3.9 you've got a bit more torque than the 3.5 litre. So I think they've all got their merits and it doesn't matter which one you've got, as long as it's a car that's not rusty and has been well maintained all the way through.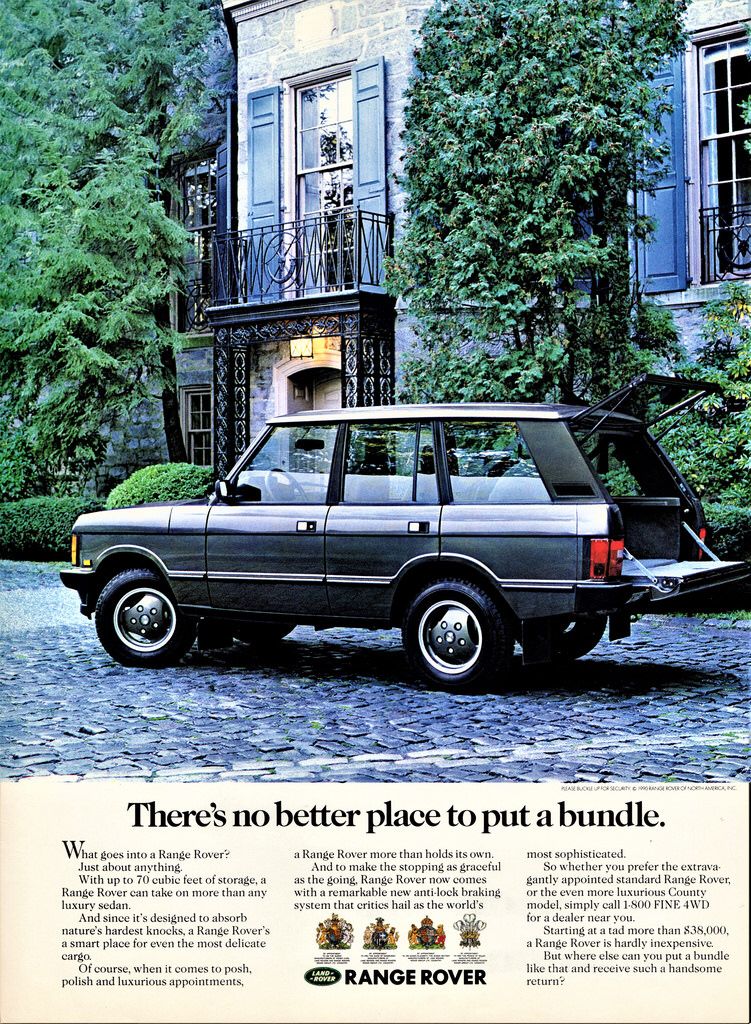 Sensible advice. The next generation of Range Rovers, the P38s, they've recently transitioned from rather the unloved generation to starting to have quite a following.  I personally am a big fan of them and I've had a number of them as well, including a 50th Anniversary 'Vogue 50' edition quite a few years ago. What's your advice when it comes to P38s and is their unfavourable reputation unfounded, in your opinion?
Well, I think it is really.  I've had a few of them. I've bought them and sold them and I've had them for our holiday home or as everyday cars here in town.  They were designed by BMW, they were put together by BMW, they didn't rust anywhere near as much as the earlier ones.  Quality installations of lots of bits and pieces.  You will or you could have some issues with some ECUs, but every car of that period has the same problem.  It's not just Range Rovers, get yourself an R129 SL, as you well know, those cars are fabulous, but the early electronics and ECUs put in the cars in the 1990s, do have a habit of coming back to bite you on the bottom. So the P38 is maligned unfairly, in my opinion.  They're very very capable cars and they've got much more space than the classic. They have less issues with underside rust and things. So I'm a fan of them.  And they're good value against the classic as well.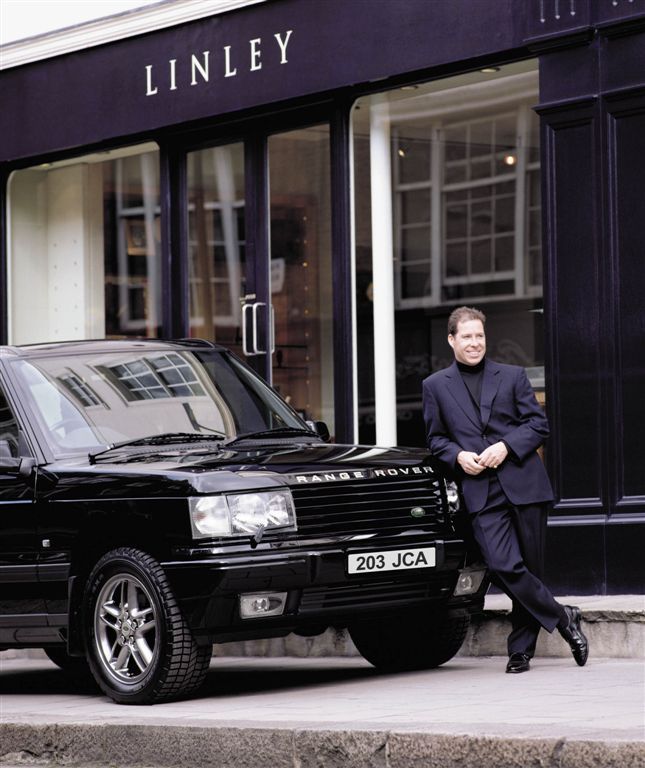 I agree. Which ones do you reckon are the ones to have out of the Special Editions? You've got the Linley, you've got the Holland & Hollands, you've got the 30th Anniversaries, the Vogue 50s, the Westminsters. What do you reckon are the ones to keep an eye on?
Well, you're right. Having a special edition is a good thing because they get all the bits and pieces thrown onto them in one shape or form or another.  I personally like the Holland & Holland.  We've had about four of those and we've loved the interior. The wood on the car is the same as the wood on the shotguns, and that's rather nice.  I think that's a great car.  I'm not a fan of the Linley Edition. They didn't sell many of them because they weren't very nice in period, so that's just one of those things.  We've just had a Westminster, great car, 4.0 litre engine rather than 4.6.  I prefer the full fat 4.6, to be fair, but they're a great car with low key colour combination and things, and your 50th, they're great. I think any of those are great cars. I just don't really fancy the Linley edition.  There's nothing against Viscount Linley and his involvement with that. It's just a car I didn't fancy at the time and I still don't now.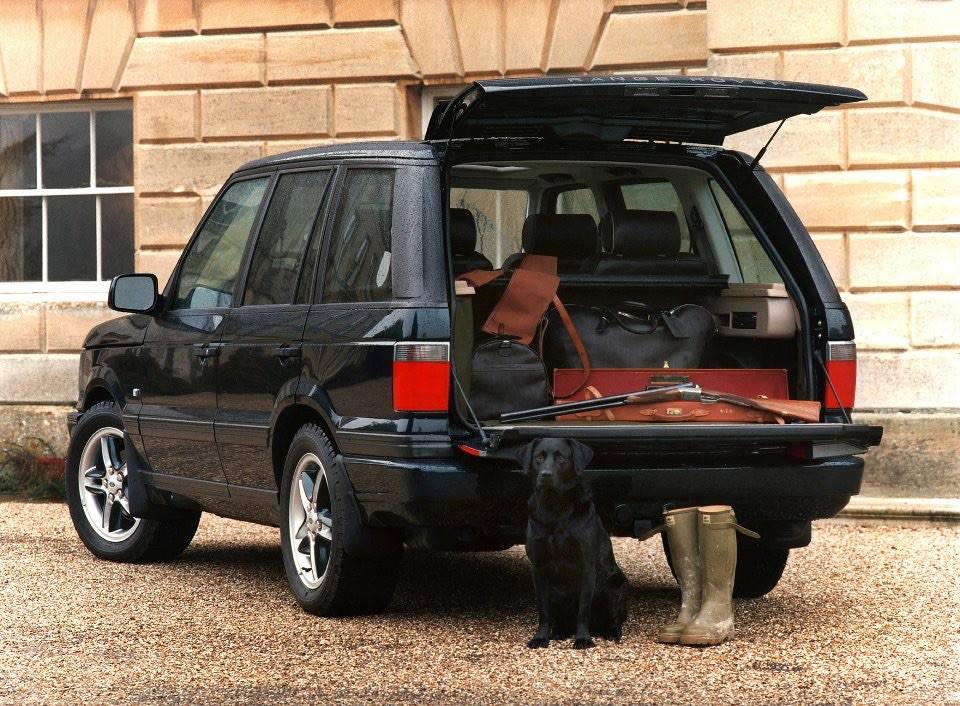 Bettina and you normally attend a lot of different classic car events, often taking stands and displaying cars, ranging from the Goodwood Revival to Salon Privé, which of course has all been cancelled this year due to the current pandemic. Aside from the events, do you think coronavirus has had a huge impact on the classic car world?
Bizarrely, although none of us can go to meets and Noggin and Natters for the local club things and what have you, I think that the classic car market has probably enjoyed, sadly in this particular time, but the market has picked up.  But obviously the last three years, the market has been realigned in a sensible way. So as the cars that flew up like Ferrari, Porsche, Aston Martin, the usual ones, they've realised their prices correctly, and people have realised that, so they're being bought and sold. People have also thought to themselves, well look, there is a pandemic and maybe it will change our life and maybe we should buy something now and enjoy it for what it is and what life could be in the future.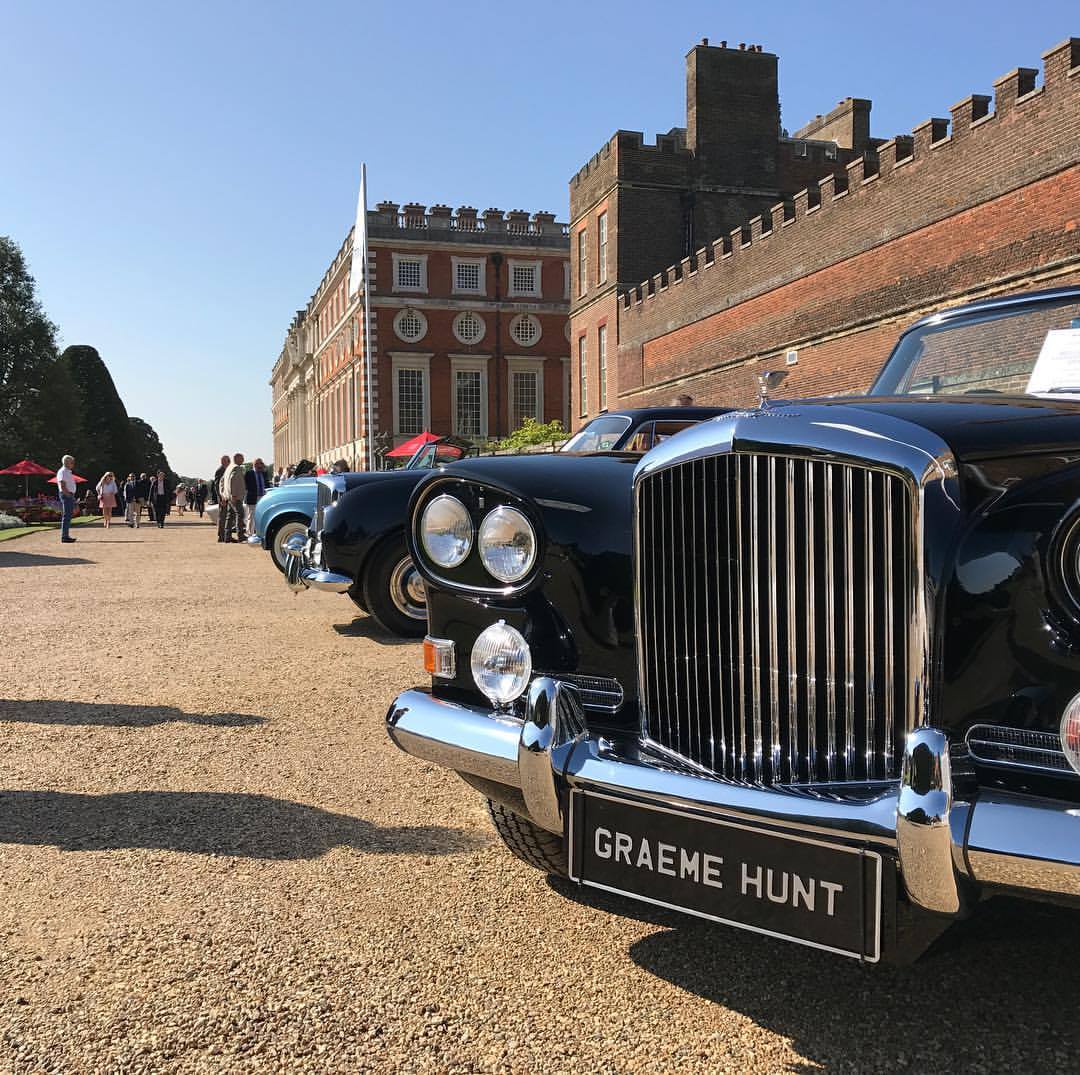 I also think that looking at this seriously, that the interest rate in the bank at the moment is flat and it may be negative shortly. So if you've got your money in the bank there's nothing to do with it, so you might as well buy something which is tangible and historically has shown that it will go up in price quite a lot. If they're going to buy a car and keep it for five or even 10 years, they know whatever happens in the meantime, they'll probably get a good return against what they're putting in now.  So it's a bit like a mirror situation, although albeit for different reasons.  What's happened with COVID recently is, I think, almost a mirror image of what happened in 2008 when the banks collapsed.
You've been based in Central London since you've started your business, being in Radley Mews in Kensington for almost 20 years, and you're now based in larger premises in Battersea. Given all the government regulations, what do you think is going to happen to classic car use in London and do you think electrifying classic cars is the way forward?
Interesting isn't it really. There's got to be a market for electric classic cars. People are looking at that and it's going to happen in some shape or form.  I think there's a lot of work to go before they can be used on a regular basis. I think we need more electric points for people to do that, whether in Central London or in Barnes, for God's sakes. Then they've got to get the local authority to pay for the electrical installations and that makes an issue. So there's a lot of stuff to do with these electrical cars shortly, with the usage of them on a regular basis for mums going to school and dads going to work or visa versa.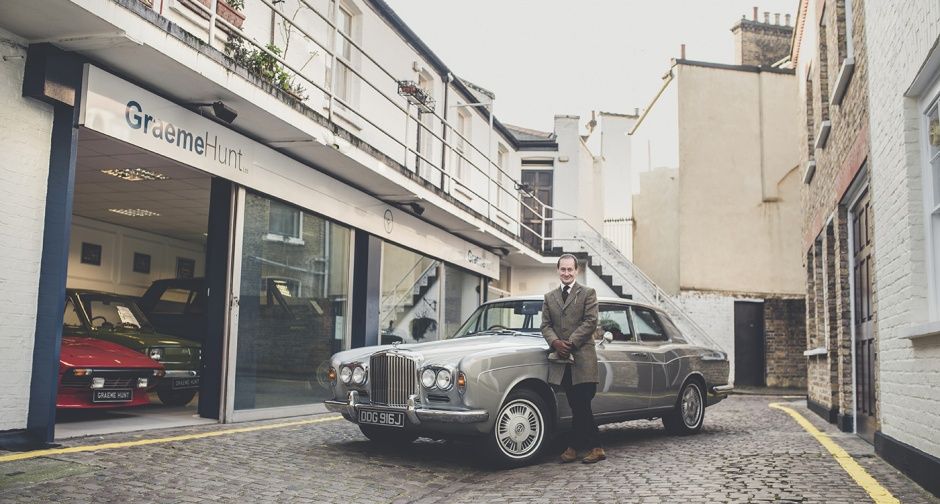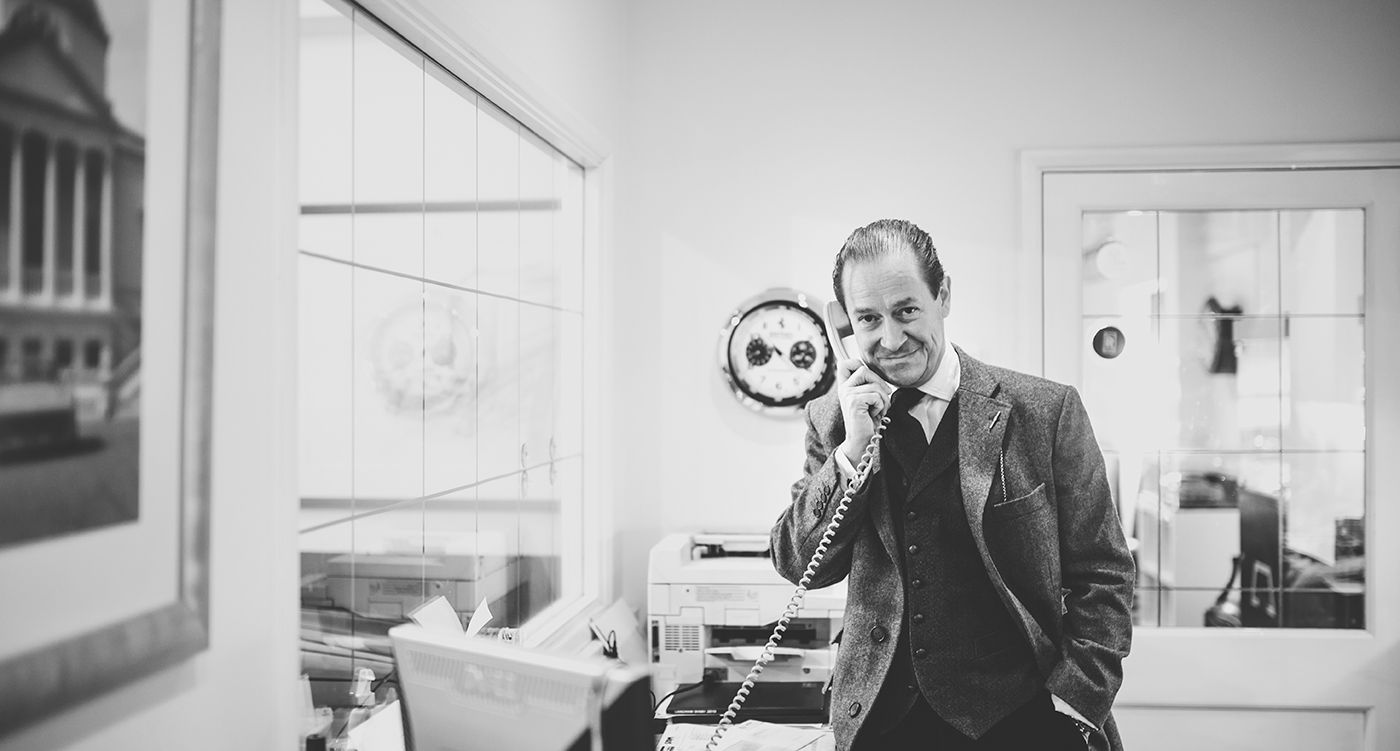 Going back to the classic car issue, we can drive our old cars without the ULEZ fines because they're clear of that, at the moment.  Whether there will be some changes about that in the future,I don't know. I only drive classic cars in Central London because I've only got classic cars to use, as a general rule of thumb. For the time being, I will continue to use my classic cars as do a few other people.  If the government decides that they're not going to help me to do that, then we'll have to look at a way of doing it differently. But for the time being, classic cars are encouraged to be used because we don't have to use the ULEZ, so that's a positive from the government and a positive for me.
Just to end on, we've got some quickfire questions. So first one, restored or patina?
Yes.
Which one?
That is the answer, yes.  Yes is good for restored and it's good for patina.  It depends whether patination is a barn find or a car which is original and in beautiful condition.  Because there's a few different ways of describing patination. There are some very poorly restored motor cars which would be better off being patinated and kept the way they were. So yes, I like both if they're both usable on an everyday basis, I think. So I don't mind either.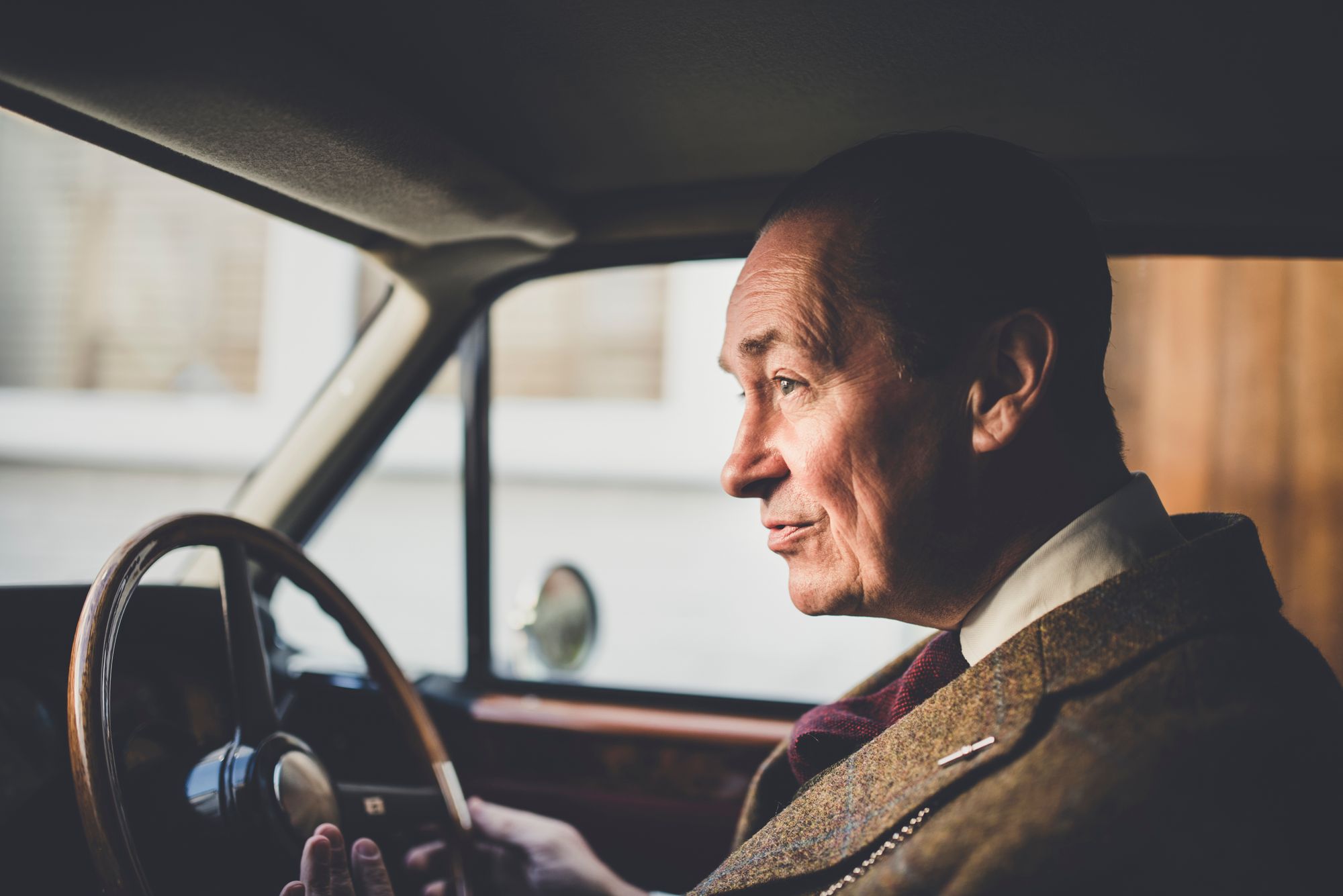 And then favourite era of motor car?
Yes, all the above.  50s, 60s, 70s, 80s. Yes, there are great cars in every era.  I bought a group of cars from a Frenchman, a good buyer and a good collector in France.  I bought five cars from him and one of the cars, I thought "oh my God, I've never had a car as old as that". I got it in this group and I thought you know what, this is fabulous. I bought myself the oldest car I'd ever had, which is a 1900 De Dion Bouton Vis-A-Vis.  Guess what?  I love cars of that period now. So I think there's no specific era that I think is better, they're all great cars.  Whenever it is, just like I like restored and patinated, I like cars from all eras.
You're dodging my questions, but I understand.
I'm not, the reason I've got so many different cars that I have for sale, is because they're all cars from eras and types that I really enjoy.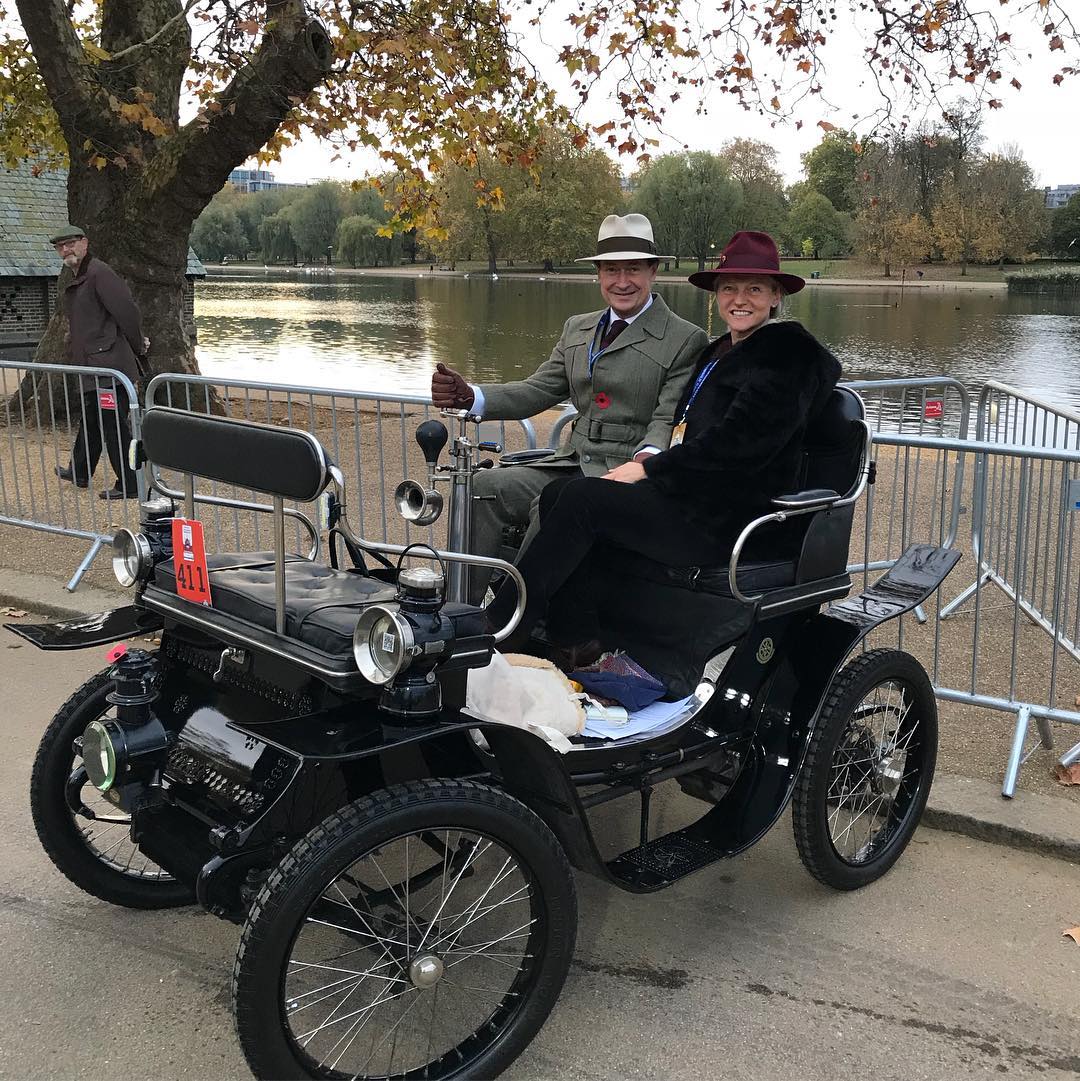 Yes. I know you did the London to Brighton Veteran Car Run. Was that in the De Dion?
Yes I did. Yes, amazing. The luckiest bunny in the world because I got a car that I only owned for, I think, a month and a half at that time.  I'd driven it once before the trip to Brighton.  On the day, it didn't break down at all and it didn't rain, it was blue skies all day long. So on that basis I've ticked every box. I don't think I can ever do it again.
And then which car in stock would you choose for a post-lockdown adventure?
My 1958 Bentley S1 Continental by James Young. It's called thistle green or pewter, however you want to describe it, it's a light green metallic with tan interior. It's one of the prettiest shapes on a Continental four door that they ever produced.  One of the prettiest cars. It's on the website. It's a lovely thing, I like it a lot.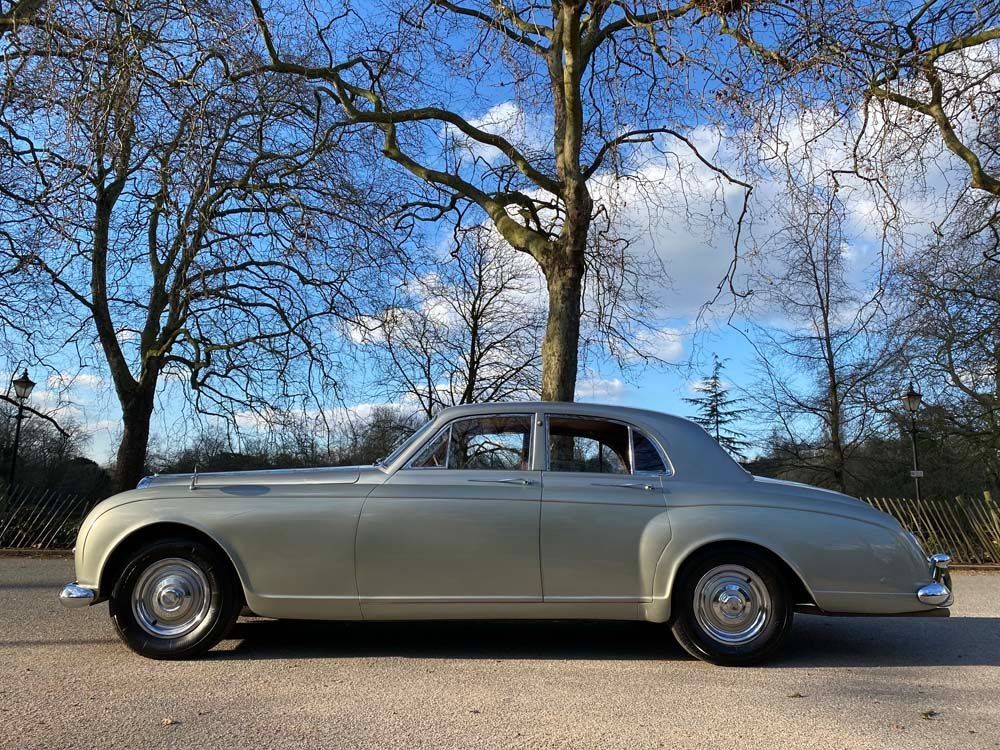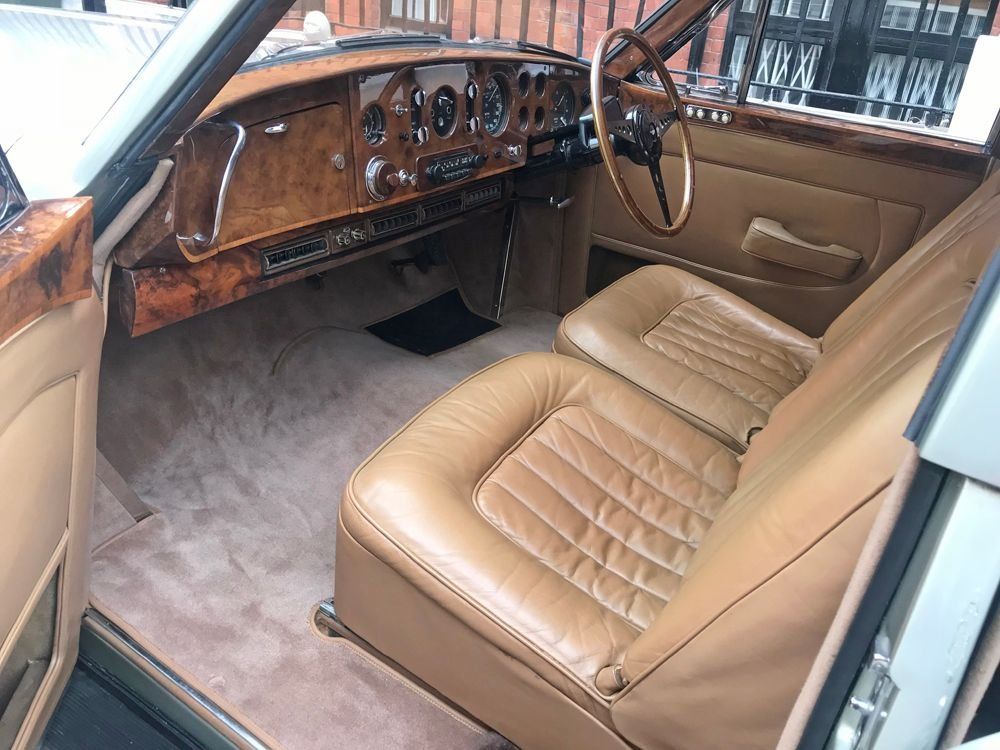 Last question - money no object, three car garage?
Well there has got to be an R-Type Continental on there, hasn't there.  So R-Type Continental, a short nose D-Type and an Alfa 8C.
Good choices.
I tried to get three cars that are slightly different from each other, so each one would be a different driving experience, I think. Well, it's quite good, isn't it?
Yes, I wouldn't complain if that was in my garage every morning to wake up to.  I thought you might put a Lamborghini in there given your early passion for them?
But I've had those. So I was trying to get cars I haven't owned before apart from the R-Type Continental.
Yes, that makes sense. Graeme, thank you so much for your time, it's been really interesting. I look forward to catching up soon and I need to come and visit your Battersea showrooms in the next few weeks once we can have a bit more flexibility with movements.
You can find Graeme Hunt's latest stock on his website at https://www.graemehunt.com/.
---
---