Warming Up for the Goodwood Revival 2021
Finally, it's time for the Goodwood Revival! Kicking off on Friday 17 September, it's the highlight of the historic racing calendar and the best excuse you'll ever have for donning tweeds or a rockabilly dress while watching the world's finest cars thrashed around the legendary Goodwood Motor Circuit.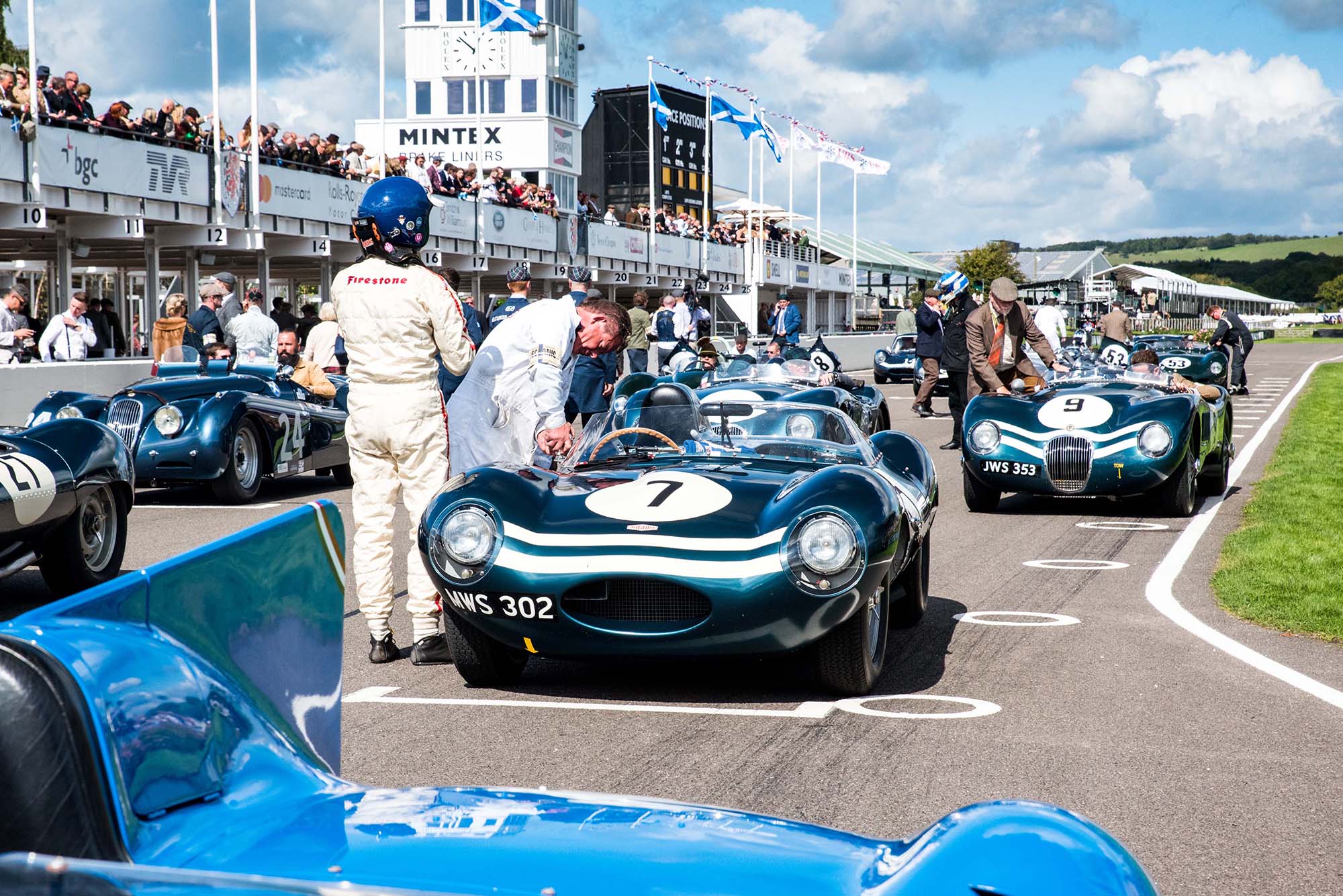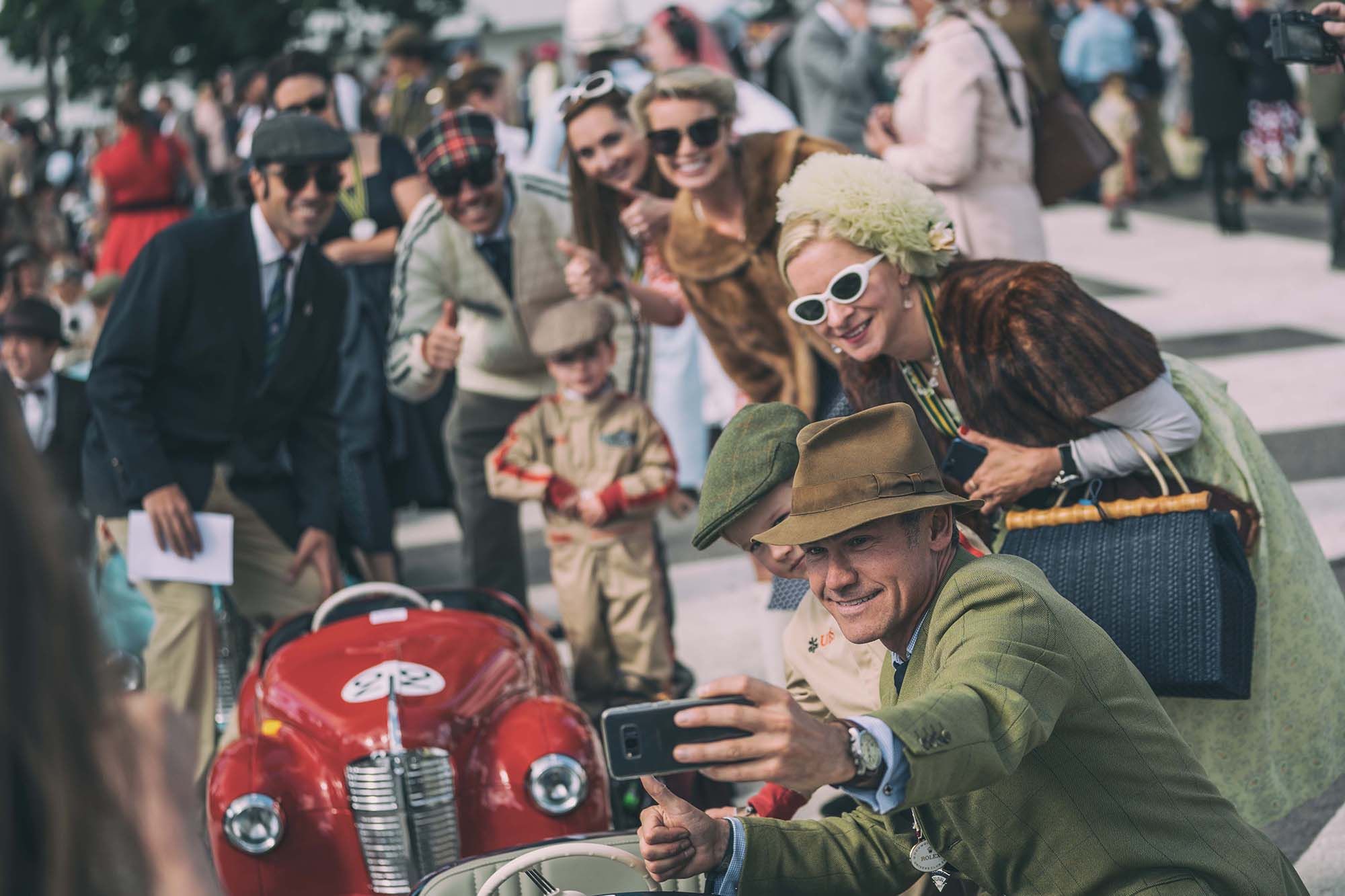 There are plenty of guides out there on how to dress up and what to see, so we thought we'd hit the track this week and bring you our personal car spotters' guide. Read on as we tell you the cars and drivers to really look out for from an entrants' list packed full of legendary machines and fascinating drivers!
Written by Hector Kociak for The Apex by Custodian. Edited & produced by Charles Clegg and Guillaume Campos.
1961 Ferrari 250 GT SWB Berlinetta, Chassis 2445GT
Car number 59 in the Stirling Moss Memorial Trophy
Entrant: Arnold Meier // Drivers: David Franklin, David & Remo Lips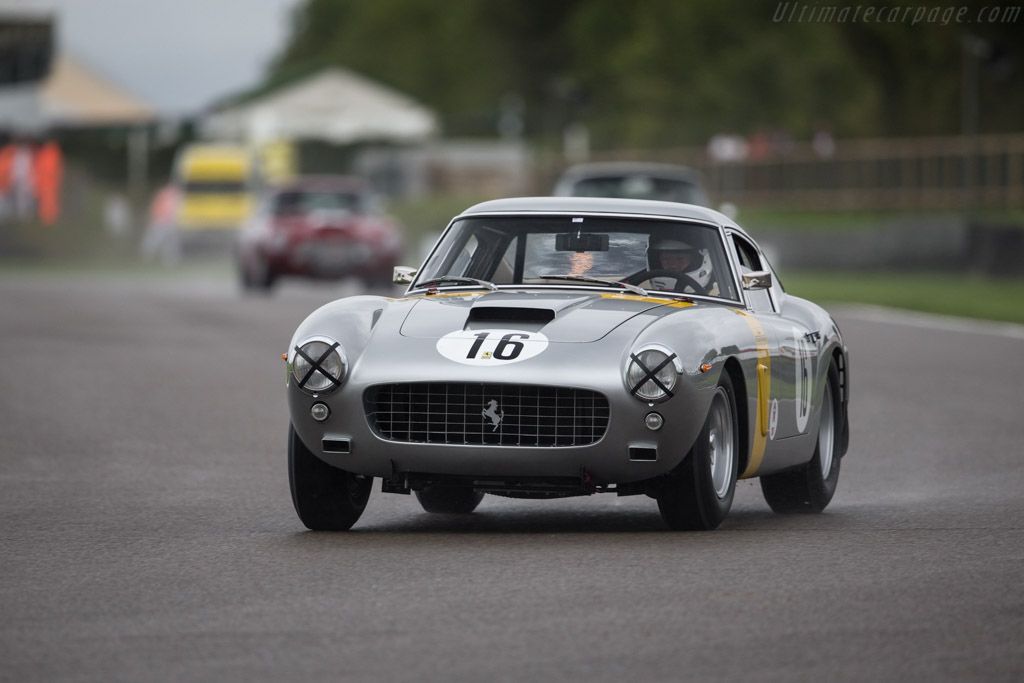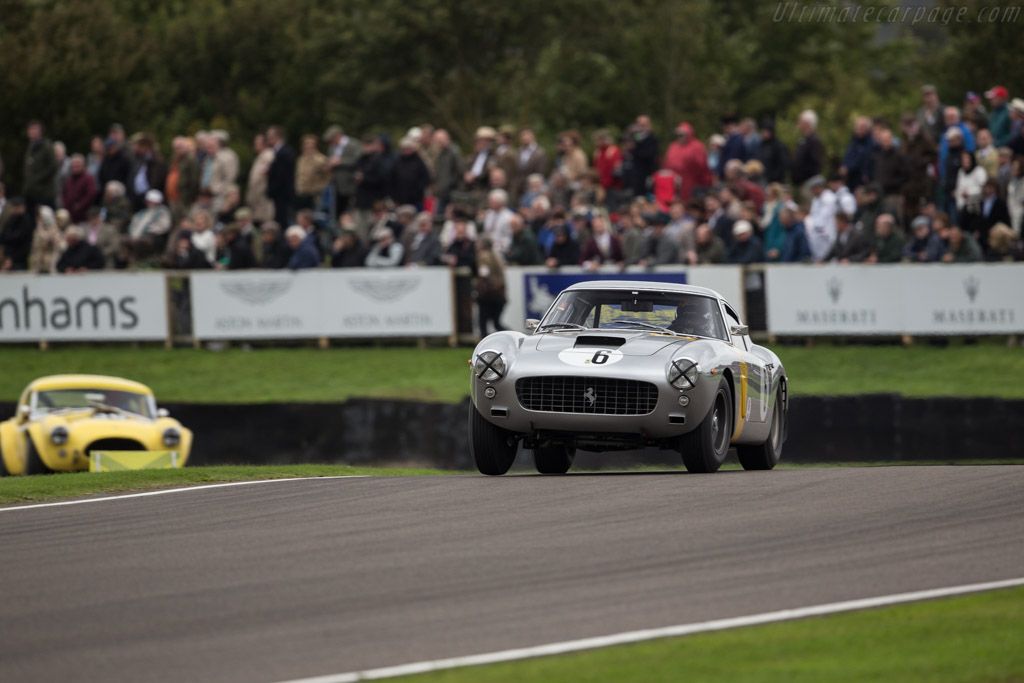 We will certainly have our eyes on this outstanding Ferrari 250 GT SWB, which has a wonderful racing history going all the way back to 1961, originally having been raced by Garage Francorchamps and competing  at Le Mans 24 Hours in 1962.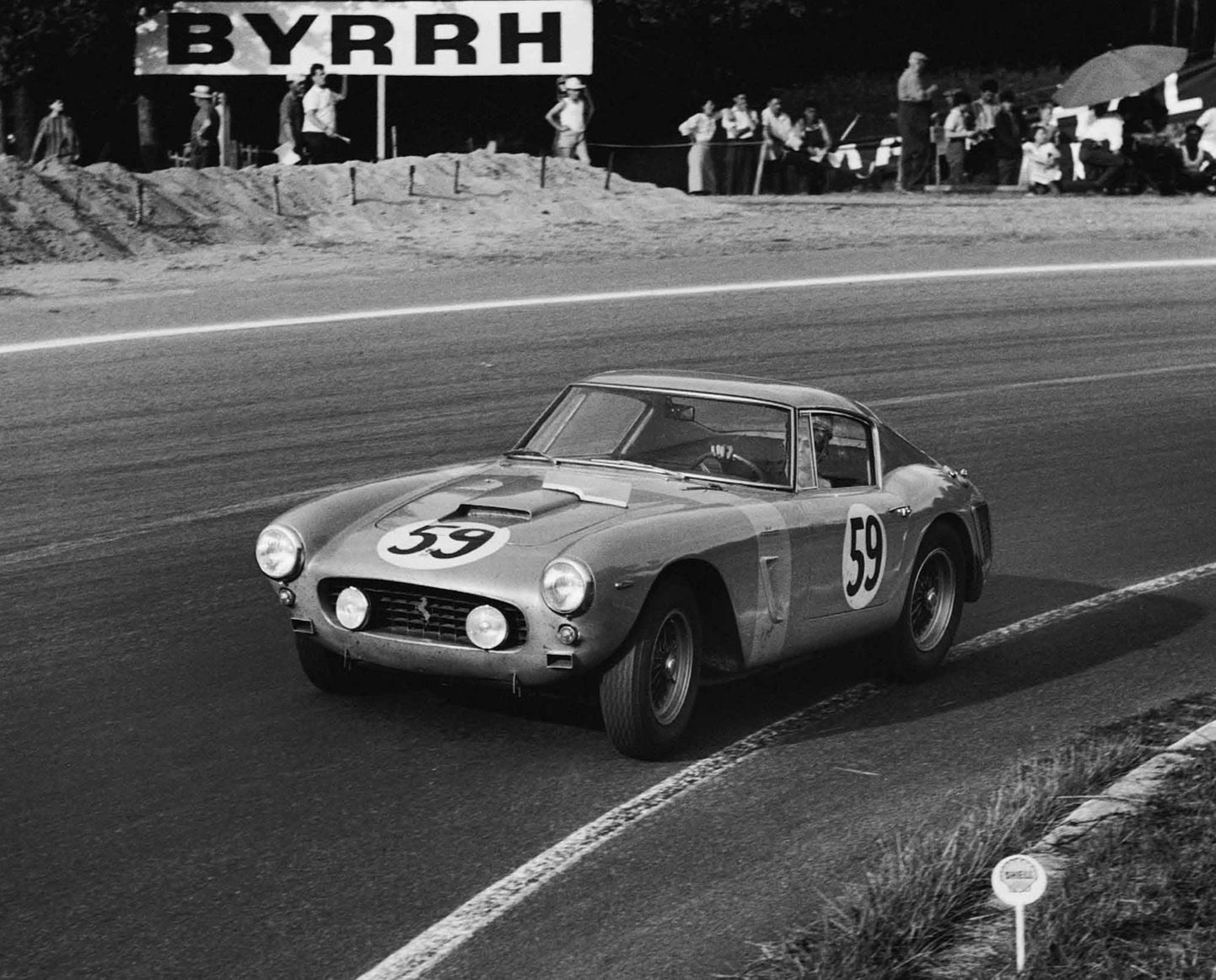 It was later rebodied after an accident by famed coachbuilder Piero Drogo. It remains a unique example of one of the most important competition Ferraris of all time.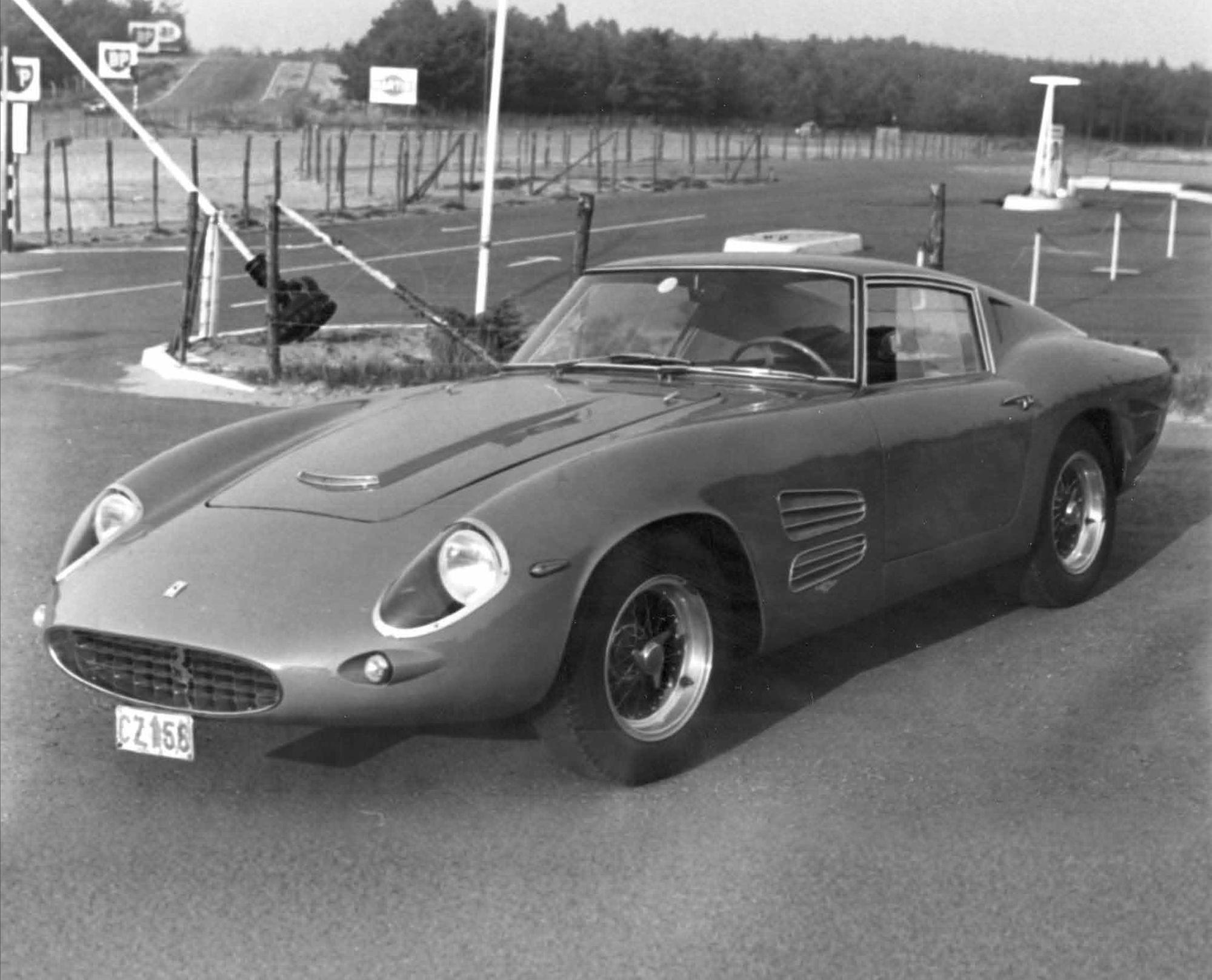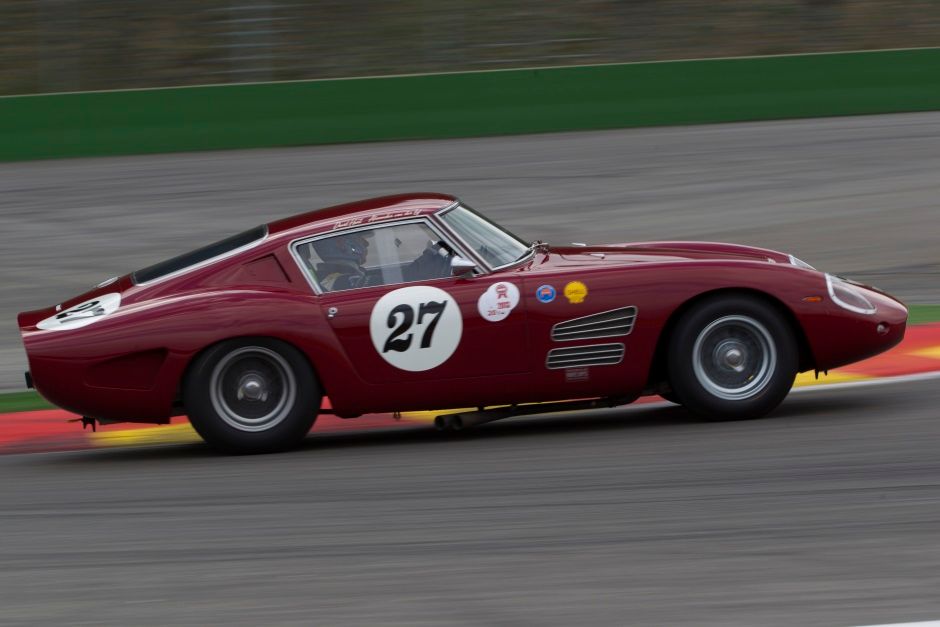 1936 ERA B-type R5B 'Remus'
Car number 5 in the Festival of Britain Trophy
Entrant & Driver: Charles McCabe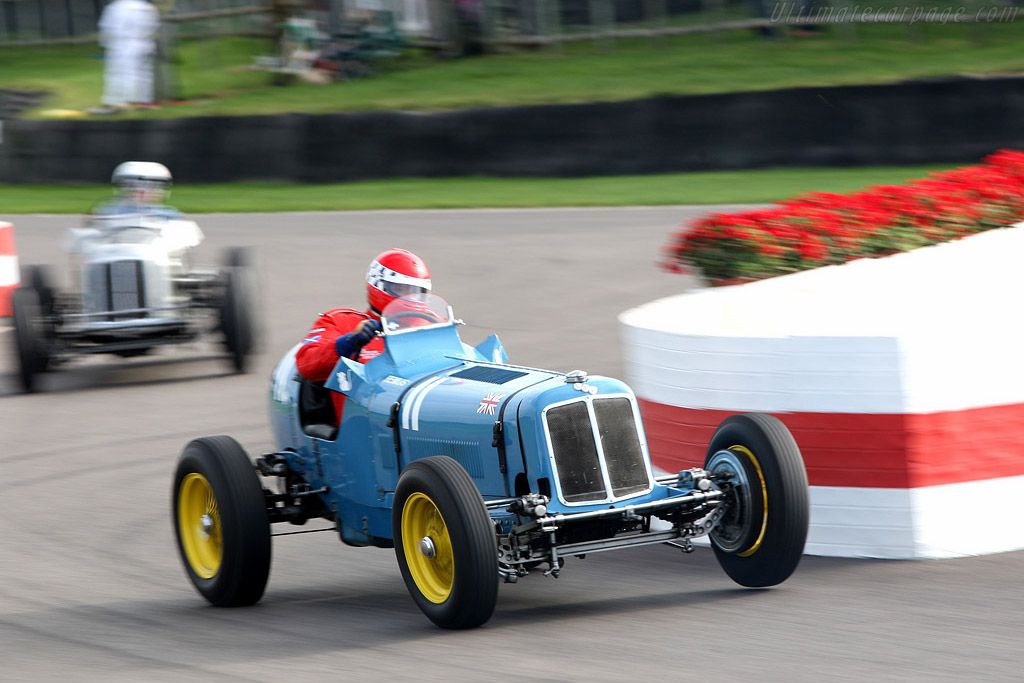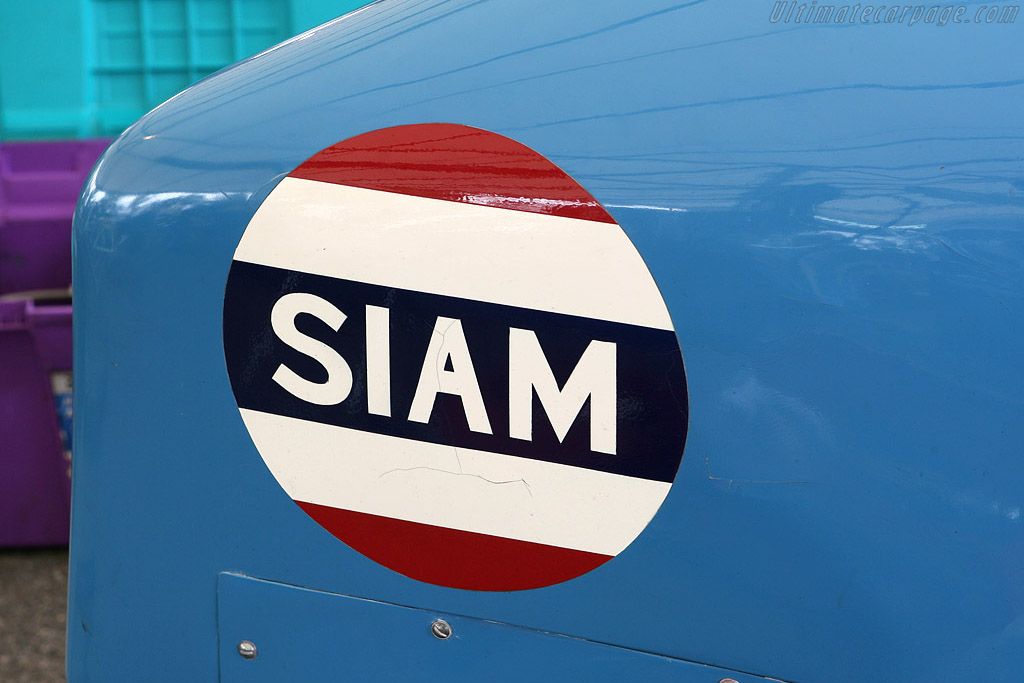 This particular car, nicknamed 'Remus', has an absolutely fascinating backstory and has a strong claim to being one of the most important ERAs to ever be raced. It was bought by Siam's Prince Chula in 1936 for his White Mouse racing team in which his cousin, Prince 'Bira' Birabongse, was the lead driver.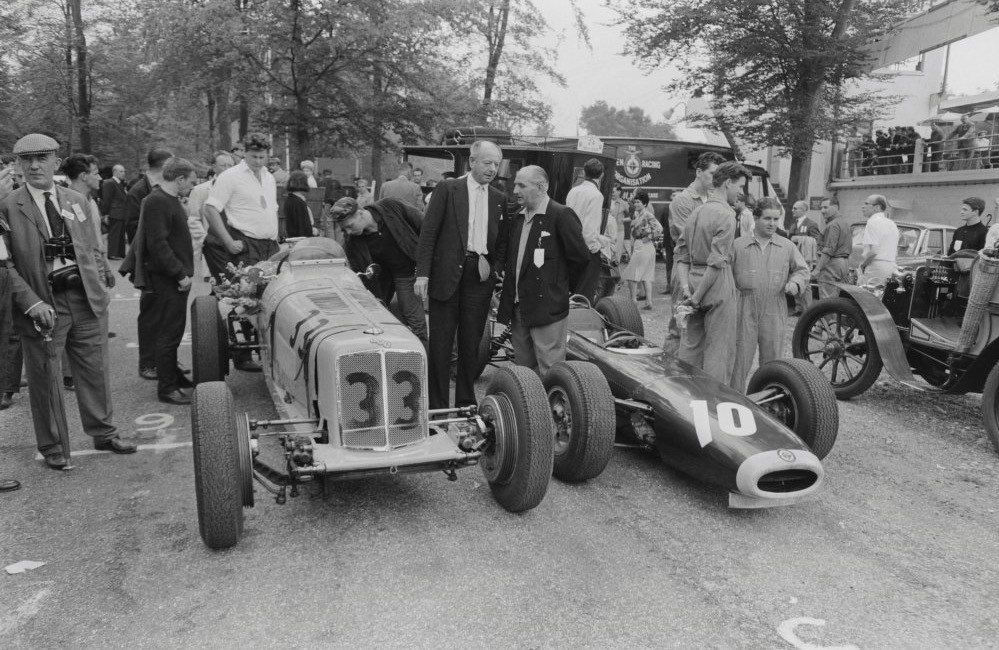 It is the racing car that won the very first Goodwood Revival race in 1998, the Woodcote Cup, which was one of the highlights of a racing career that has lasted the best part of a century having passed through the hands of a number of careful yet competitive owners.
Rowan Atkinson's 1959 Jaguar MkVII
Car number 15 in the St Mary's Trophy
Entrant & Driver: Rowan Atkinson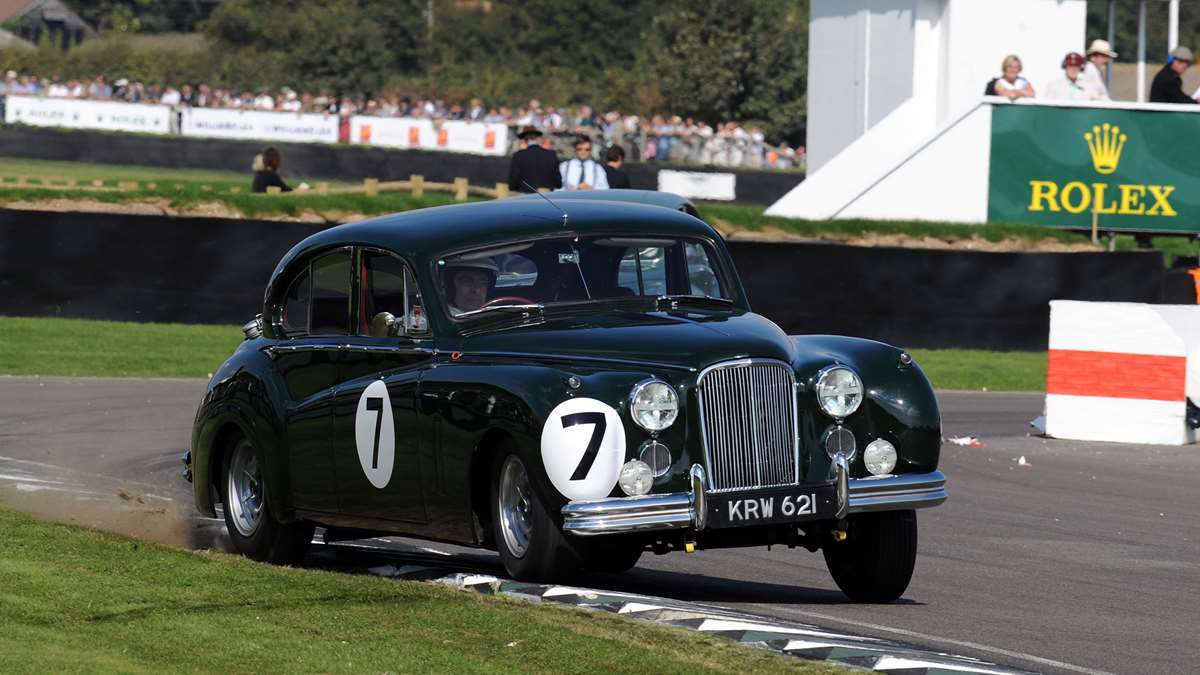 Rowan Atkinson is a familiar face at Goodwood, and he competes this year in a rather special Jaguar MkVII. It's true that the MkVII looks as far from a racing car as you can get, more suited to leisurely cruising than track heroics. However countless drivers including Stirling Moss himself have confirmed that it is somewhat deceptive in this respect, handling high-speed competition far more competently than its ungainly exterior would suggest.
We understand this particular car is a magnesium-bodied lightweight equipped to squeeze every last ounce of performance out of the stately chassis. Mr Bean references aside, this Jaguar is no laughing matter!
1966 Ford GT40, Chassis 1109
Car number 1 in the Whitsun Trophy
Entrant & Driver: Jim Farley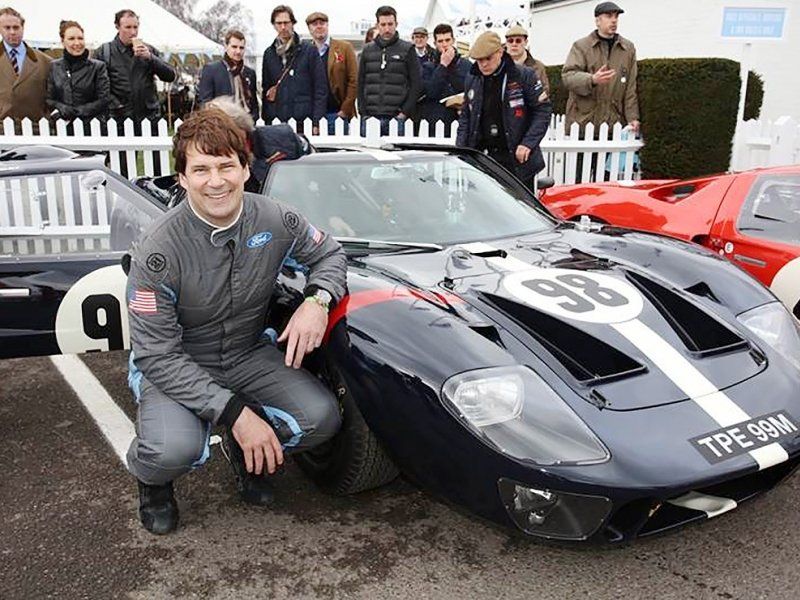 Every decent driver at Goodwood needs a great nickname - and if that driver is none other than the CEO of the Ford Motor Company, that nickname has to be really very good indeed. The Detroit Free Press has previously reported that Mr Farley's racing nickname is "Jimmy CarCar"; we are not sure whether it is often used in the commentary box, however...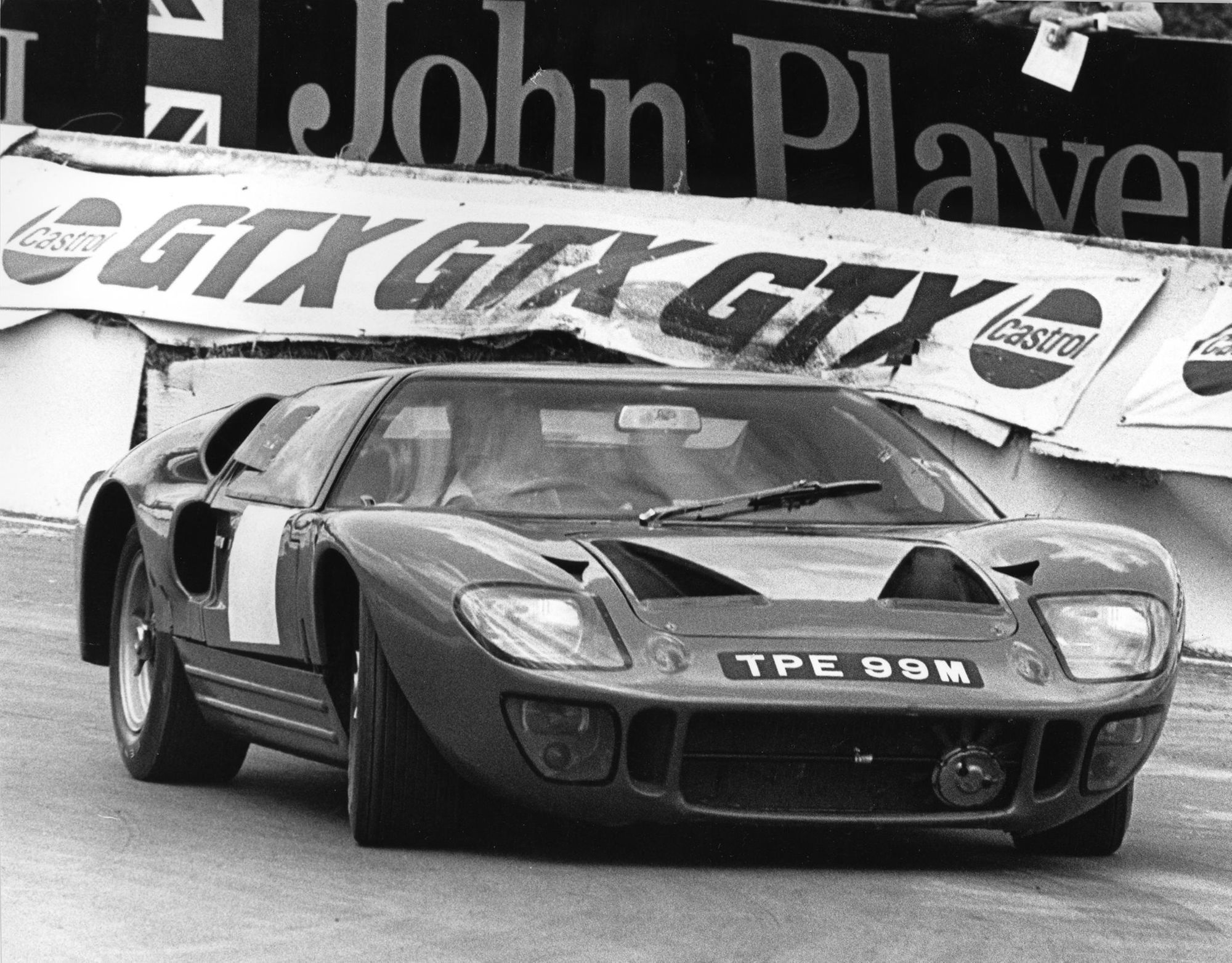 In this years' Revival, Mr Farley is coming to England in one of the finest examples of Ford racing machinery ever made, the 1966 Ford GT40, and with the blessing of Bill Ford himself. Some car company CEOs would not dream of getting behind the wheel, let alone in competition; the Ford Motor Company bucks that trend, and we are all for it.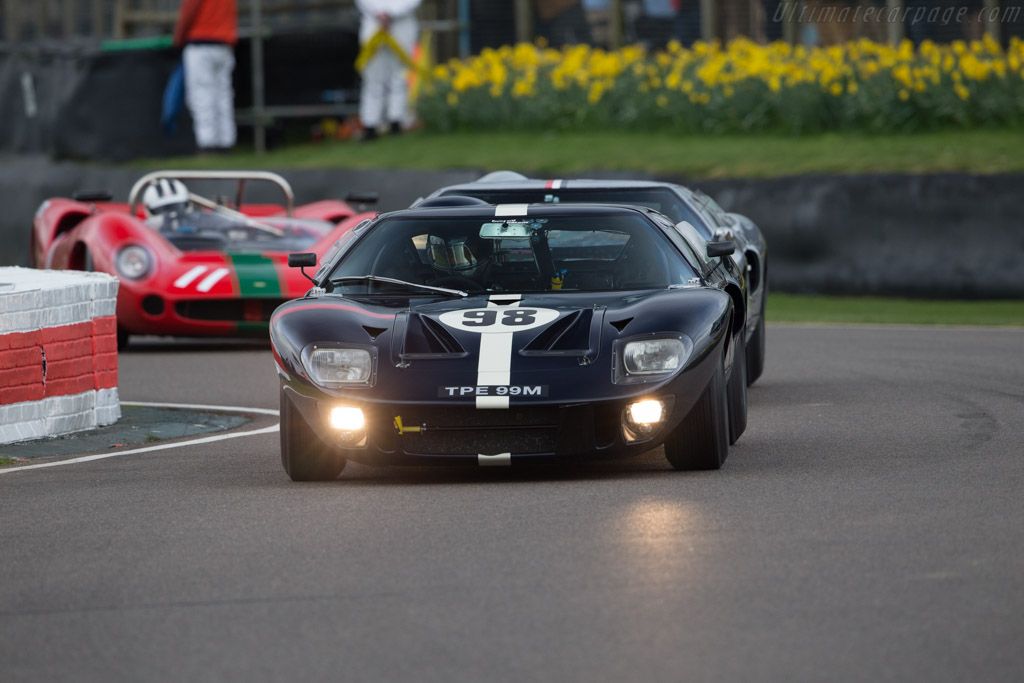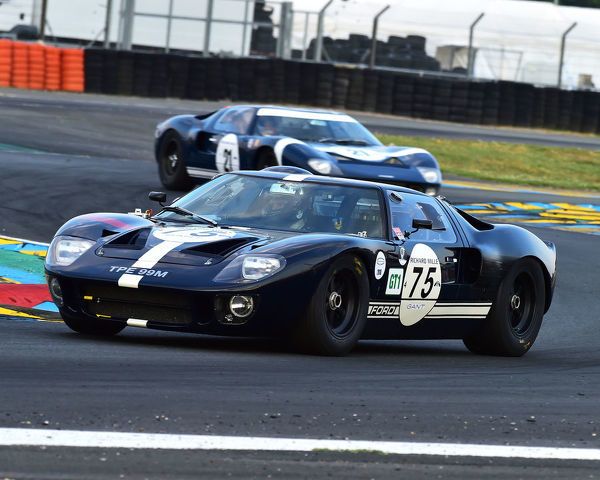 You can catch Jim's GT40 taking on all comers in the Whitsun Trophy, which caters for '60s V8 sports prototypes. It's an utterly raucous race, in which you've got to be tough, mean, and hungry for position. So for this one, perhaps Jimmy CarCar will sit it out, and we will see the emergence of another V8-powered character: Jim 'Flat Out' Farley.  It has a ring to it, right?
1960 Jaguar E2A
Car 60 in the Sussex Trophy
Entrant: Stefan Ziegler // Driver: Fisken, Gregor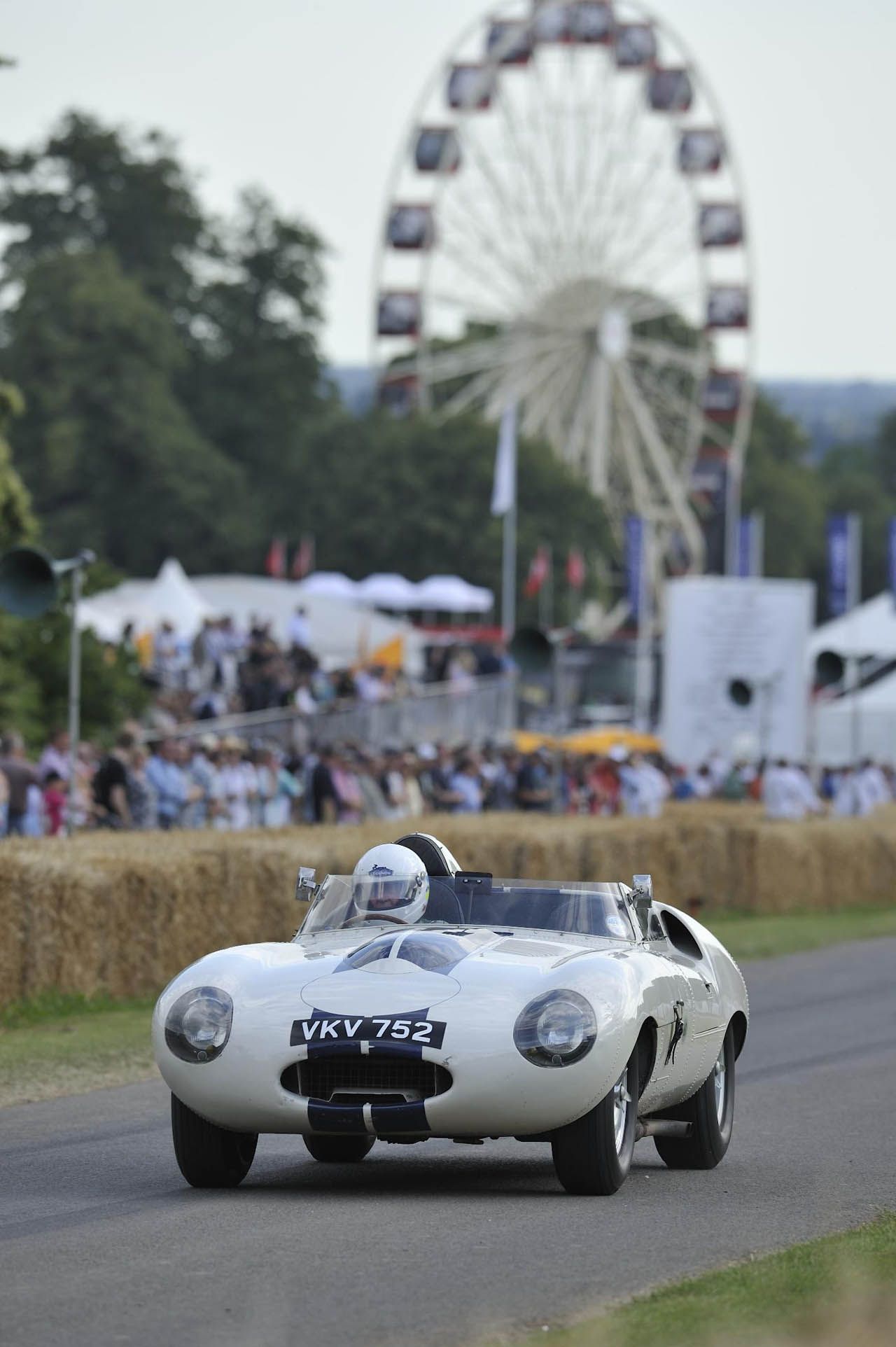 The talented Gregor Fisken (a past interviewee on the Apex) will be taking to the track in Stefan Ziegler's E2A, a fascinating experimental car developed by William Heynes which is the crucial link between the famous D-Type and the later E-Type. Originally an experimental two-seater sports prototype design, it was later raced by Walter Hangsen and Dan Gurney for Briggs Cunningham's team at Le Mans.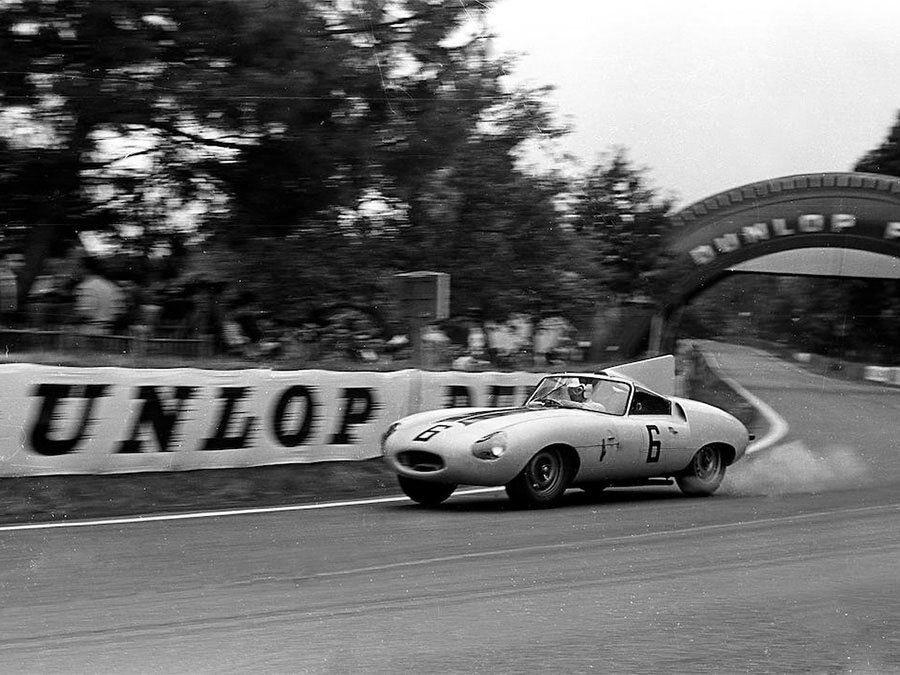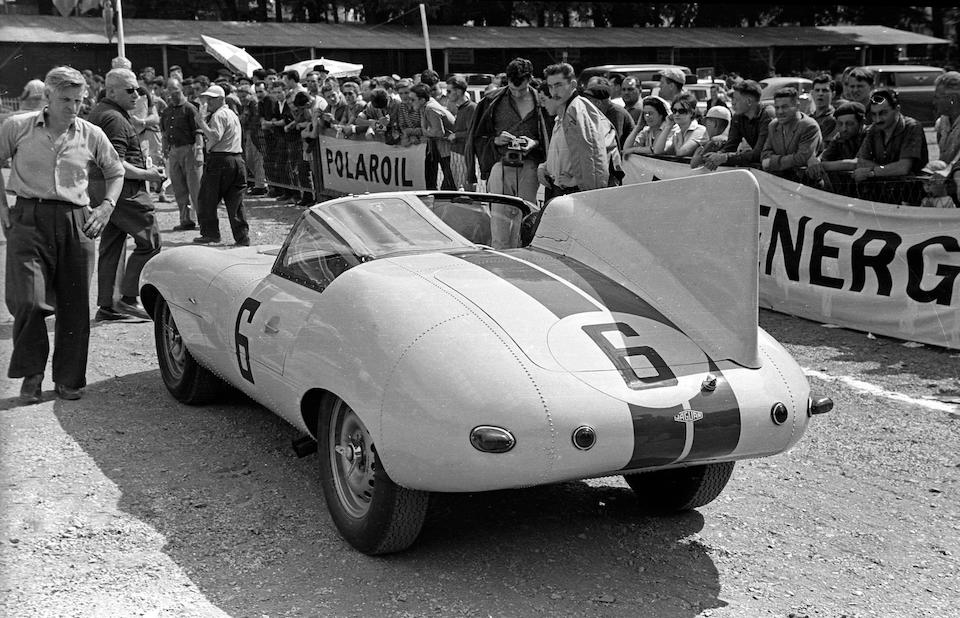 The E2A also saw competition in America in the early '60s before returning to Britain, narrowly avoiding the scrapyard thank to the efforts of Roger Woodley and the Griffiths family. Since then this one-off engineering classic has seen action at Goodwood on a number of occasions, and is a uniquely beautiful and important car which we can't wait to see on track!
1960 Ferguson-Climax P99
Car 17 in the Richmond Trophy
Entrant: Stuart Rolt. Driver: Nick Adams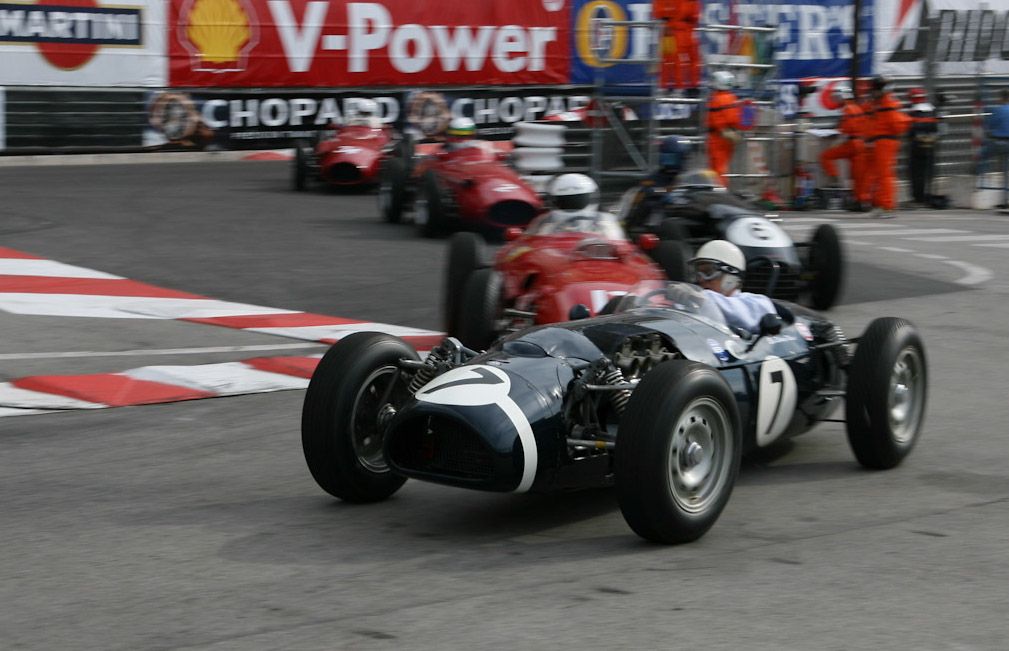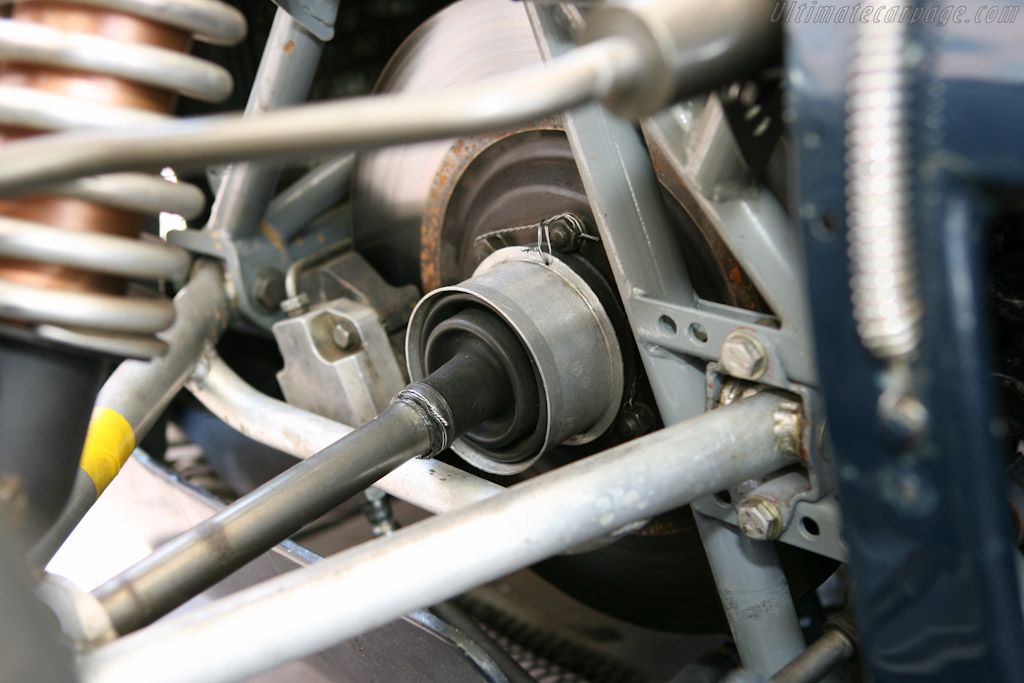 It's a four wheel drive F1 car - need we say more? The story of the Ferguson-Climax is a curious one, as this car actually had its roots in Harry Ferguson's designs in the 1950s for a four wheel drive saloon.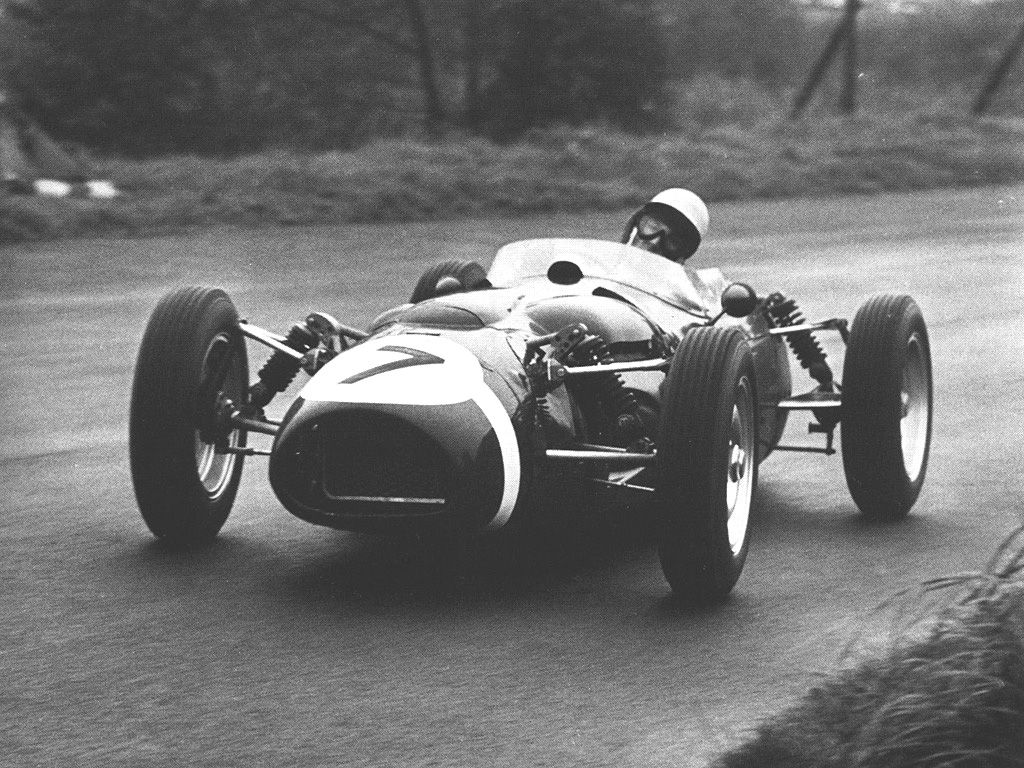 In order to promote the benefits of that system, Ferguson teamed up with a number of talented engineers and drivers (including Tony Rolt of Le Mans fame) to design a racing car. The P99 was the result, achieving victory in the hands of Stirling Moss at the Oulton Park Gold Cup in 1961 and later in the British Hill Climb Championship. Moss was later to name the P99 as his favourite of all the F1 racing cars he had driven. We love how mechanical and pure the P99 looks - especially at high speeds.
1928 Frazer Nash Saloon 'The Owlet'
Car 37 in the Brooklands Trophy
Entrant: Patrick Blakeney-Edwards // Drivers: Patrick Blakeney-Edwards & Nick Swift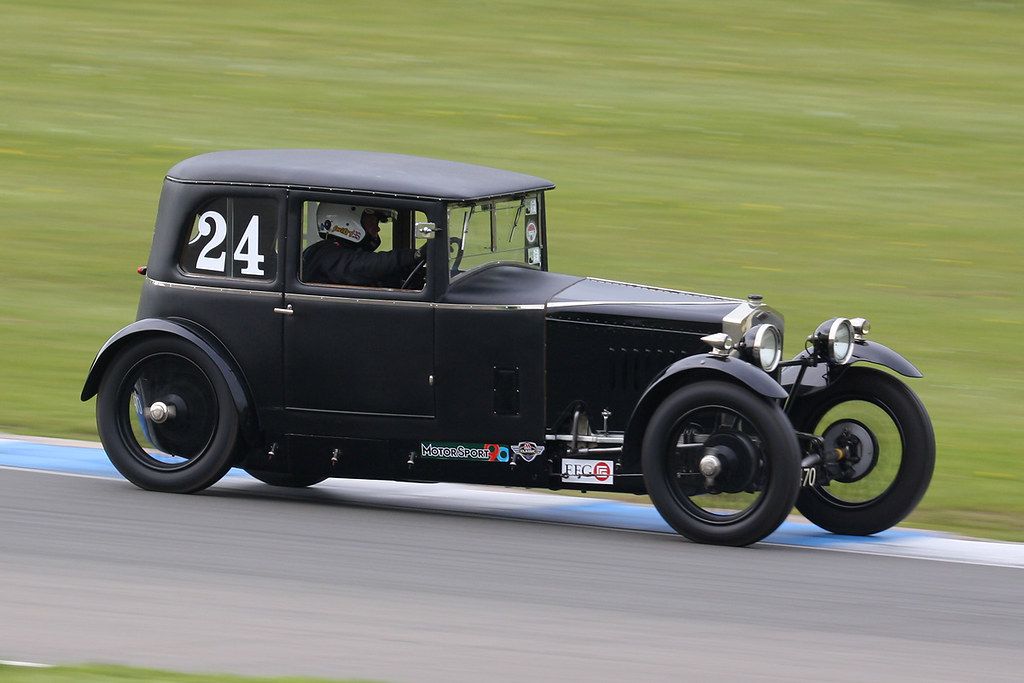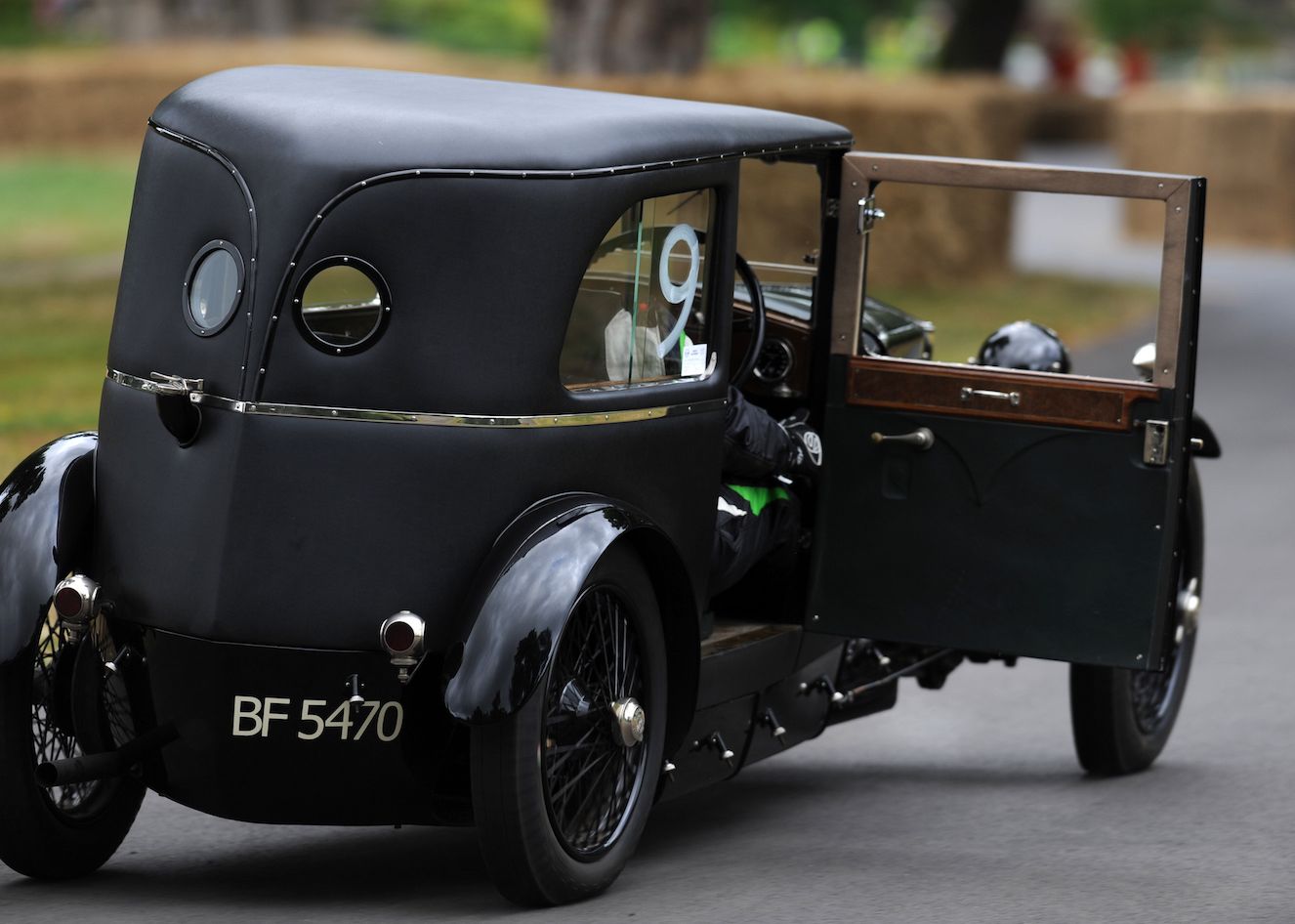 There's no place like Goodwood to see a chain-driven Frazer Nash saloon absolutely blatted around high speed corners, especially when it looks like a sedate, ancient family saloon. Not designed like your typical racing car, Patrick Blakeney-Edwards' Owlet is always mistaken for an underdog, which it most certainly isn't!
The car is an almost-exact copy of a 1928 machine created to compete in the ARDS TT of that year by Frazer Nash, and remains very competitive in its grid. Spot it going sideways at Woodcote and try not to think about how top-heavy it is...
1964 AC Cobra
Car 21 in the Royal Automobile Club TT Celebration
Entrant: Racing Snakes // Drivers: Alex Buncombe & Jenson Button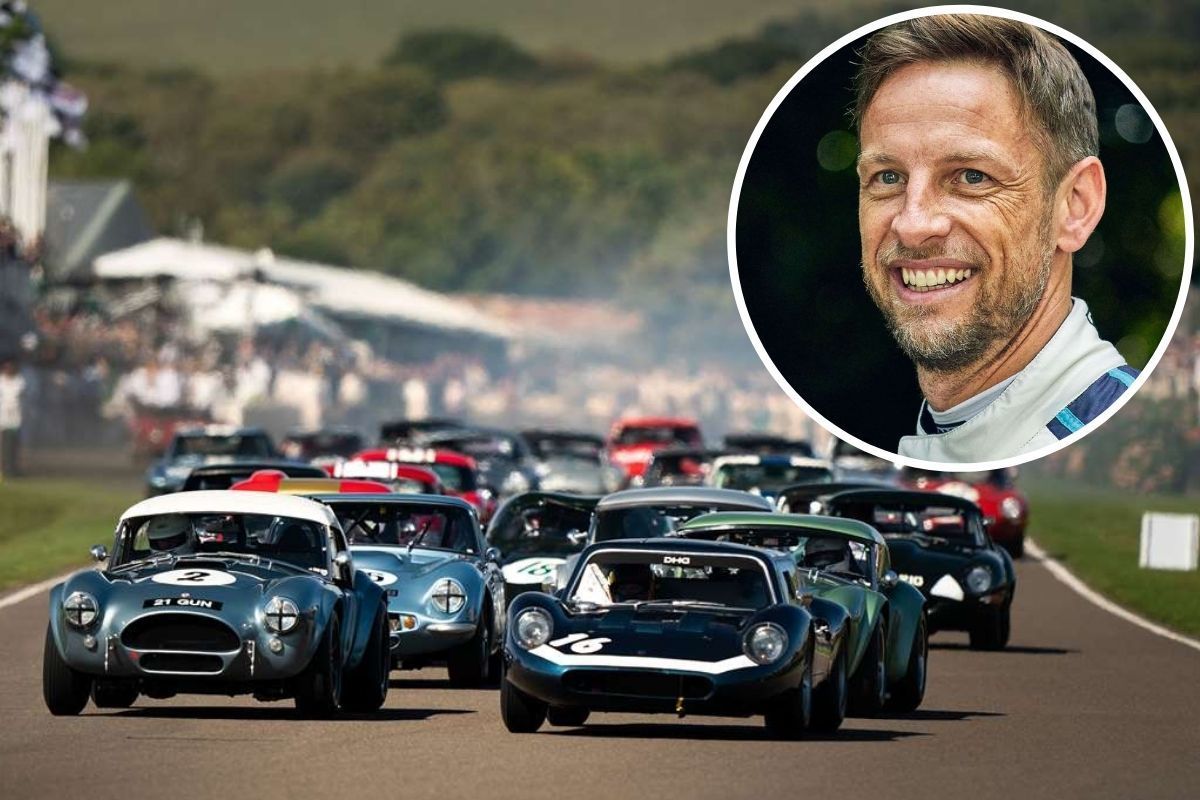 This weekend we will definitely be keeping our eyes on the Racing Snakes 1964 AC Cobra, which features a certain Mr Jenson Button in what is apparently his first competitive outing at Goodwood. Originally a works car for Shelby American, the car is now run by DK Engineering.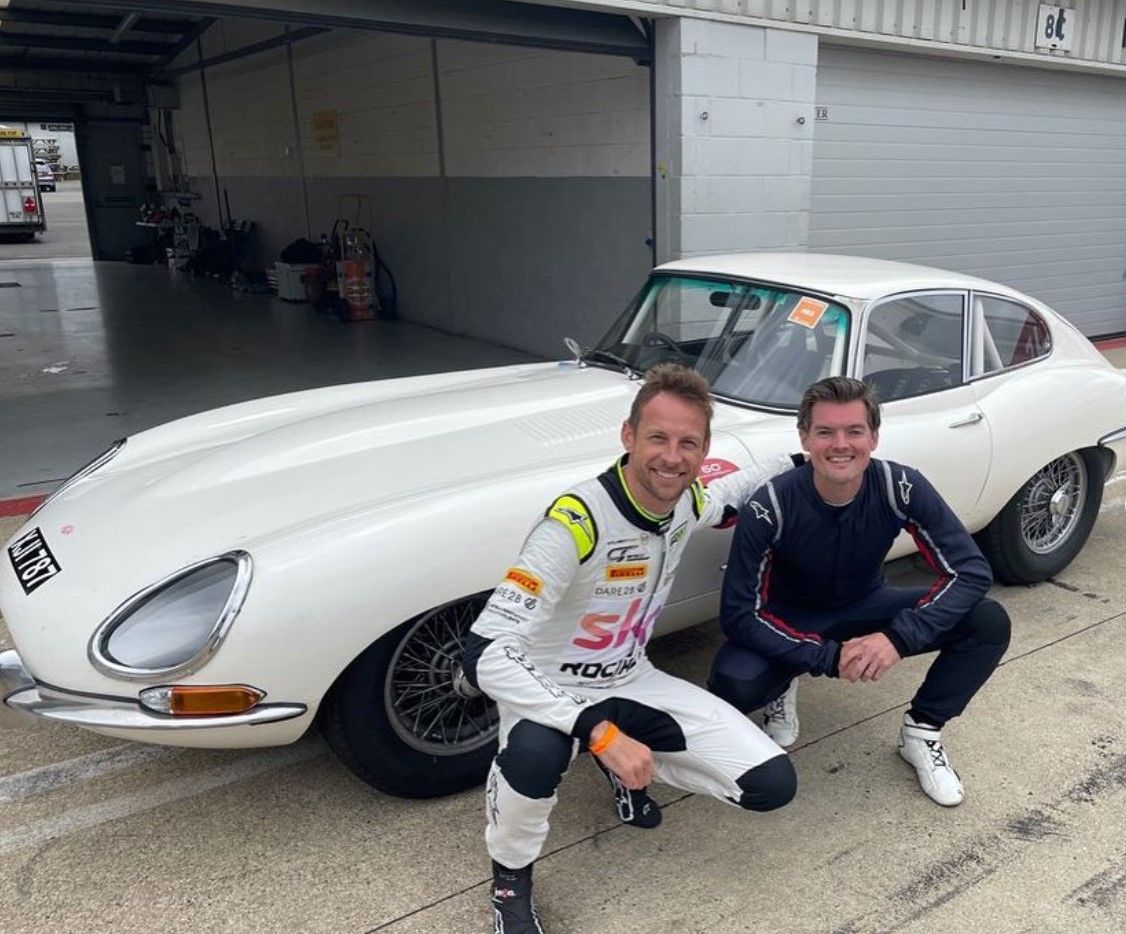 You will also be able to catch Jenson driving a RJN Motorsport Jaguar E-Type alongside Alex Buncombe at sundown in the Stirling Moss Memorial Trophy (formerly the Kinrara Trophy), the jewel in the crown of the weekend's racing at Goodwood. We expect some pretty serious competition out there!
And last but not least…
1960 Austin Healey Sebring Sprite 'S221'
Car 1 in the Sir Stirling Moss Tribute
Driver: Charles Clegg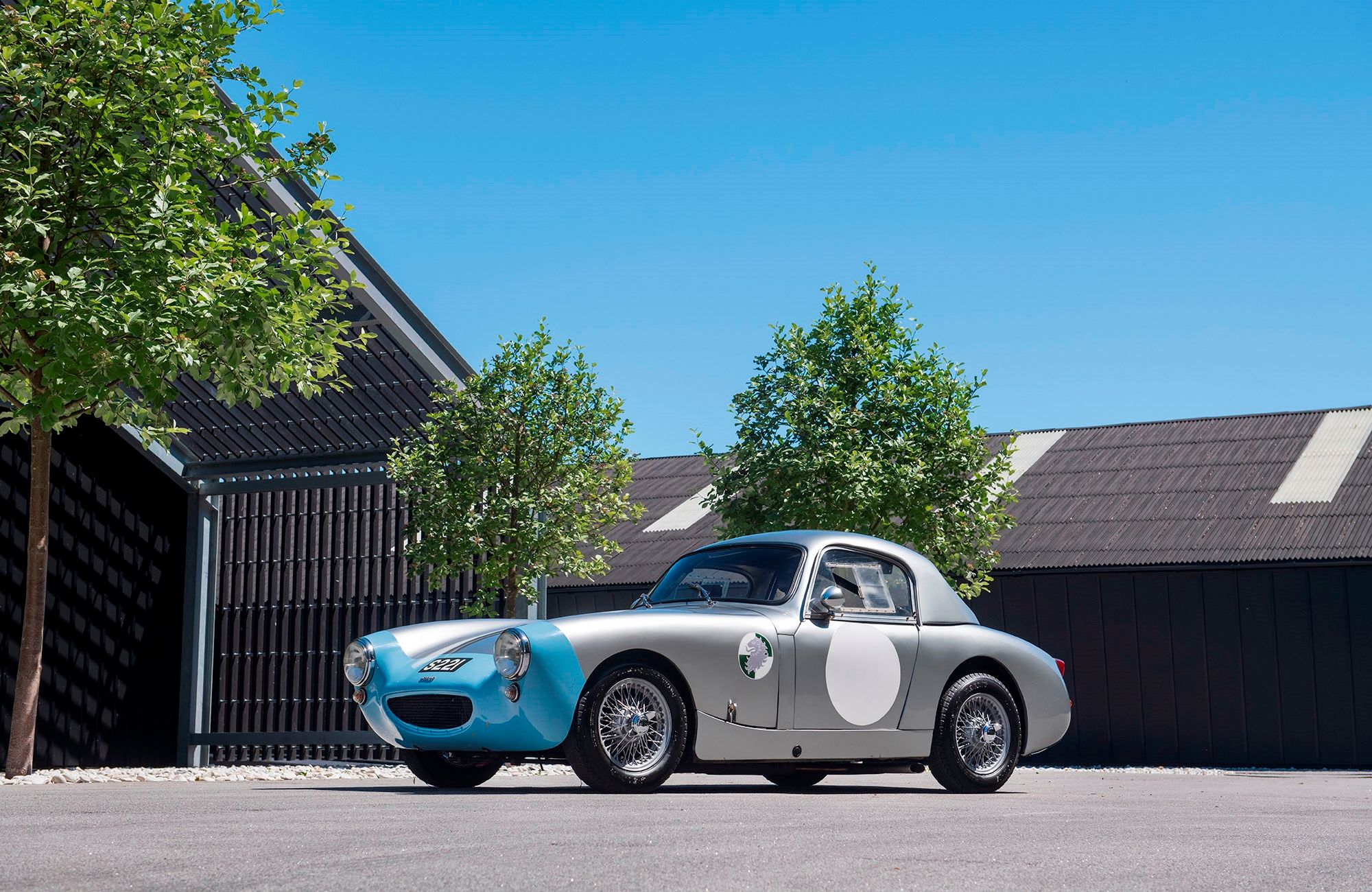 An ex-Works Healey, S221 is a John Sprinzel-modified car which retains the unique accolade of having been raced not only by Stirling Moss but his sister Pat at the Sebring 4hrs of 1961.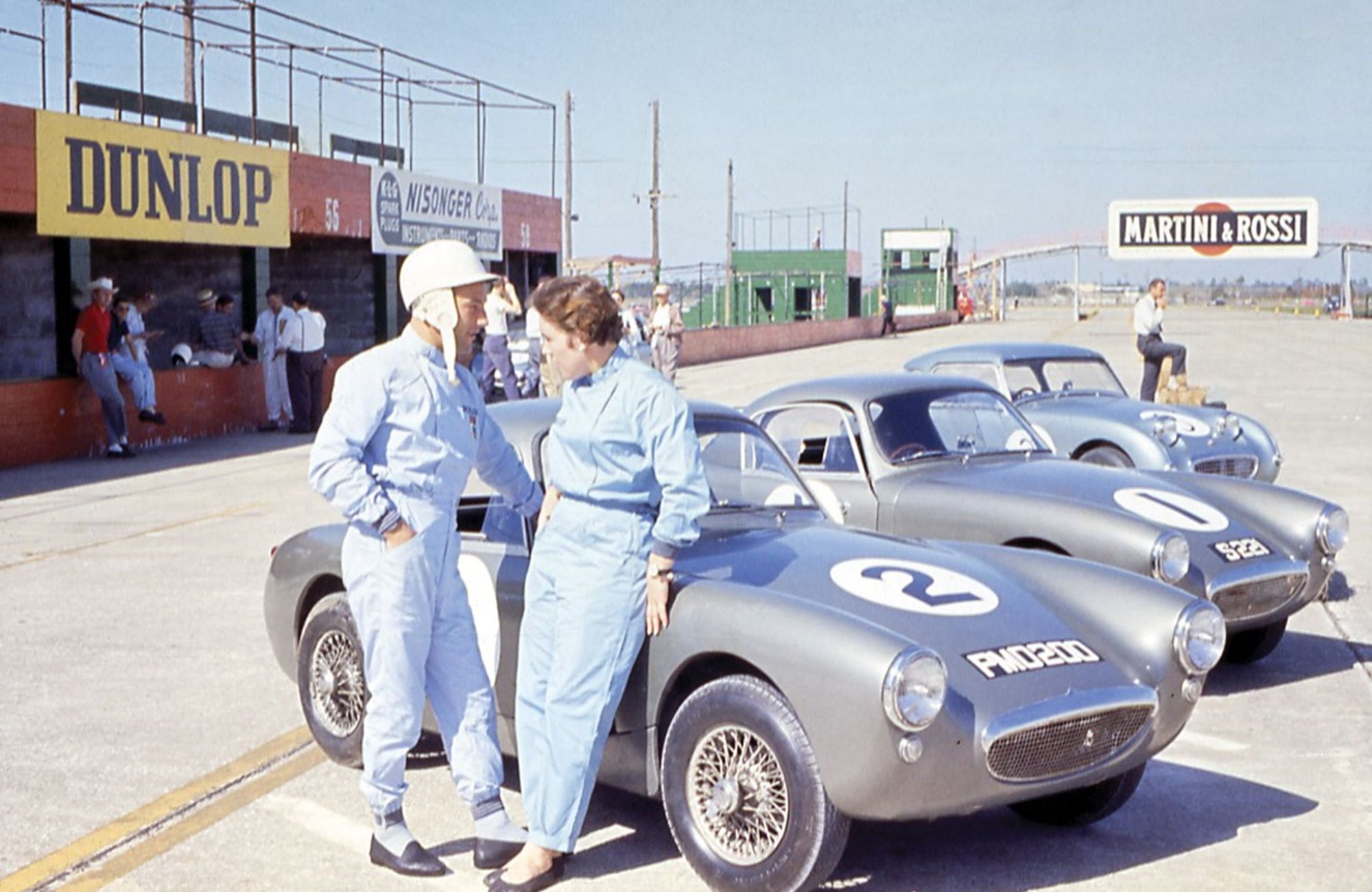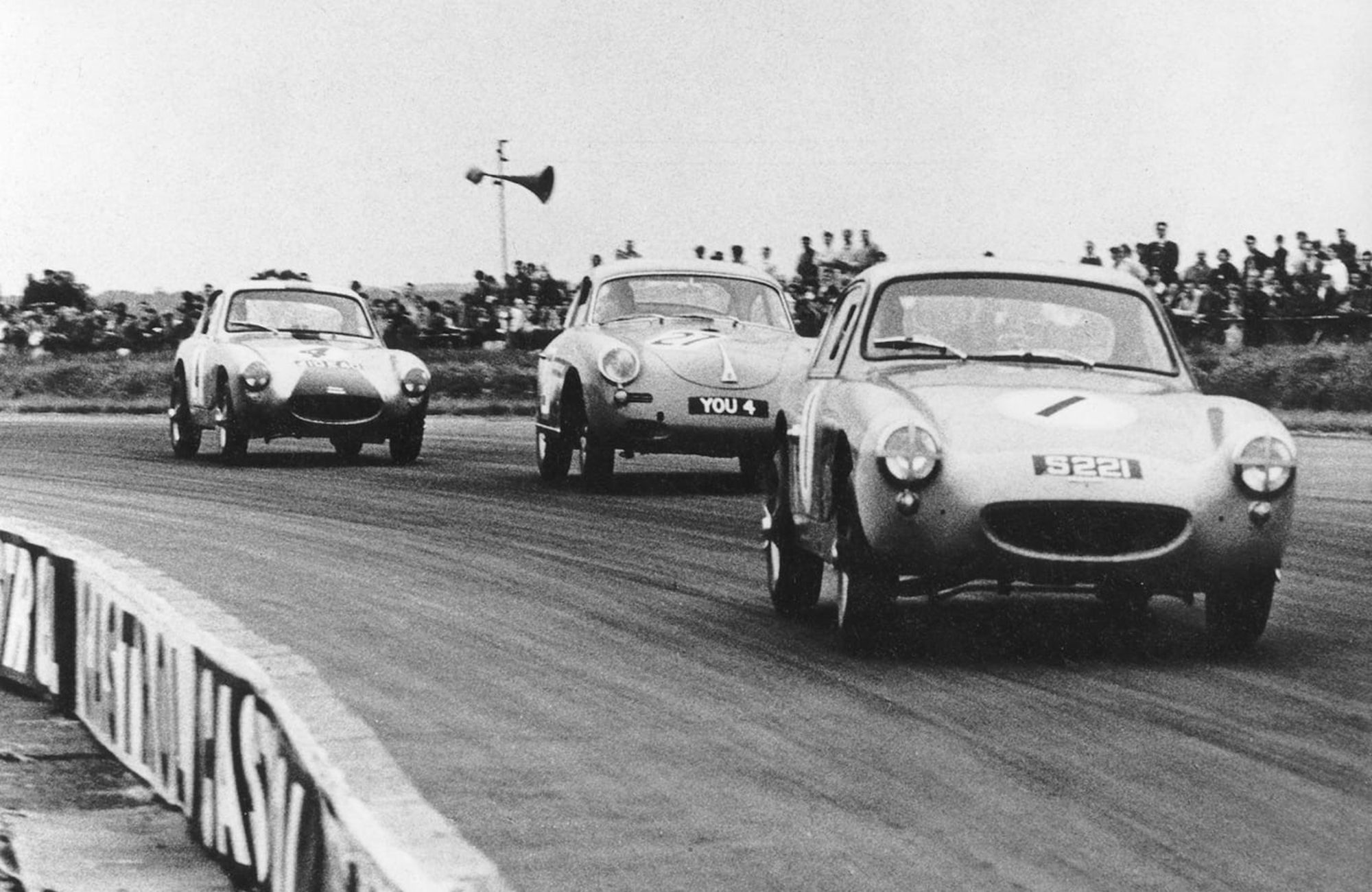 What makes it even more special than its Nüburgring class wins and decorated racing history (on this occasion at least) is that it will be driven in the Sir Stirling Moss Tribute at the Revival by our very own Charles Clegg, who has promised not to do his usual burnouts in front of the capacity crowd. It's a car with a great story which should be shared, so if you happen to be wandering around the pits this coming weekend, feel free to drop by and say hello!
For more information about the Goodwood Revival please visit the events website at https://www.goodwood.com/motorsport/goodwood-revival/.
---
---