The Apex Interviews: Freddie Hunt
The resemblance between Freddie Hunt and his late father, the 1976 Formula One World Champion, James Hunt, is uncanny. But whilst Freddie has followed his father's footsteps into motor racing, he is very much carving his own path in the world of motorsport and beyond. From a chance invitation to drive his first race car at the Goodwood Festival of Speed when he was 18 years old, to last year competing in a Ligier LMP3 prototype in the Road to Le Mans series, he tells us how he has managed to overcome the pressure and psychological challenges of succeeding in the sport, whilst at the same time keeping his father's legacy alive.
Freddie also gives us some unique insights into his father's life, including his remarkable path to winning the World Championship in 1976 and why his father's playboy image does not tell the full story. It also transpires he has inherited his father's love of birds...  though James's budgerigars have been substituted for chickens!
Charles Clegg interviews Freddie Hunt for The Apex by Private Collectors Club.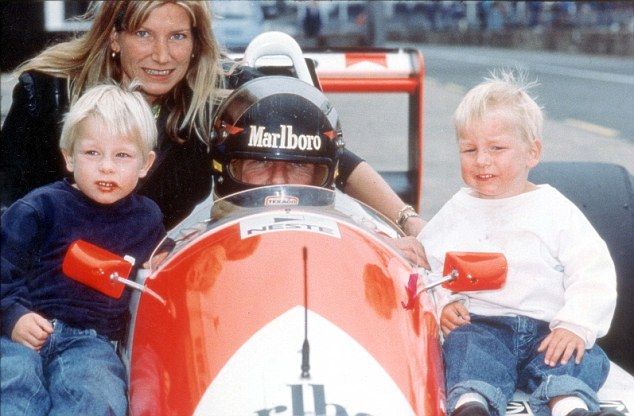 When you were growing up, did motorsport play a big role in your and your brother's lives, or was it a bit later when you were a teenager that you got into the sport?
Well, we went to the Grand Prix as kids which I have vague memories of, and then there was absolutely nothing until I was 18 years old. I grew up in the countryside riding horses, playing polo and knowing absolutely nothing about cars, had no interest in them.  I started getting an interest in driving once I got my scooter license when I was 16, though growing up we had motorbikes and stuff,  often mucking around on friends' farms and stuff like that. But I knew nothing about motorsport when I started. It was just the off chance that I was invited to the Goodwood Festival of Speed and offered a go in a racing car.  So that was how it all began really, so I came into the sport completely green, knowing absolutely nothing.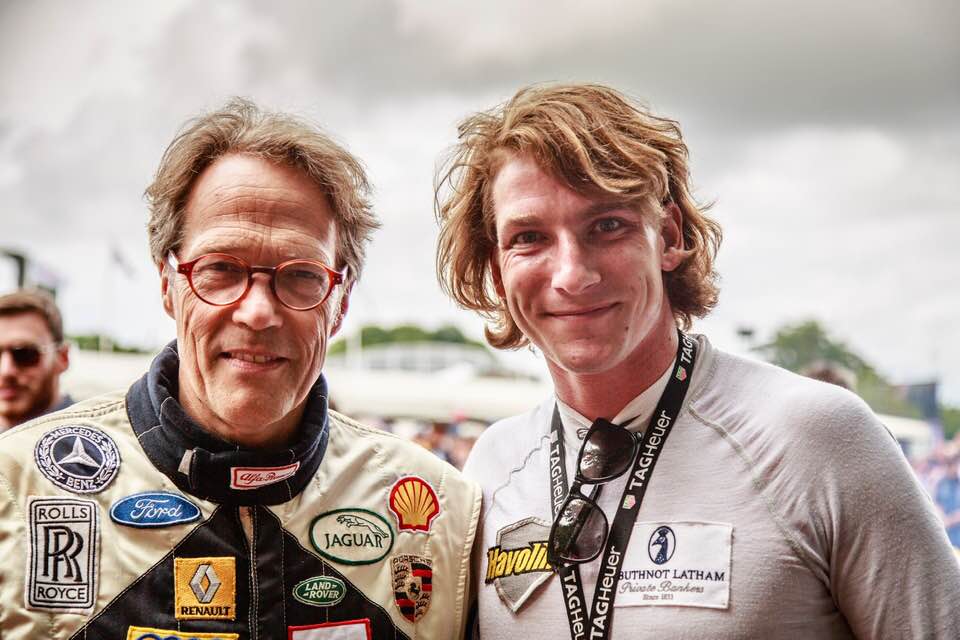 Up to that point did you realise how important your father was to motor racing, and indeed to Formula 1 more generally?
Not at all, no. Obviously I knew that he was a World Champion, but I didn't realise the gravity of it until my first season in Formula Ford in 2007. I think that's one of the reasons I struggled on the mental side of driving because suddenly, having never seen a camera in my life, I had dozens pointed at me and journalists all over me and everything.  So that was when I realised how loved dad was and also ended up putting a lot of pressure on myself to meet expectations, which didn't help.
So you started in Formula Ford and have progressed from there. I know last year was a particularly good season for you, including a couple of wins in an Aston Martin in GT Racing.  How have you progressed through the ranks of racing?
With difficulty, I would say, if I'm honest!  There have been a lot of underfunded seasons.  My whole career I've only done two or three, not even that, two full seasons really, and then there have just been one-off drives here and there.  Some with success and some without success.  I've been driving better recently in the last few years and I've managed to get my head together a lot better, because it really is a very mental sport.  If your head's not there, you're not in the right place, you're not going to be able to perform. But I, more or less, got that under control now and have been delivering better results.
So I've been in GTs recently and prototypes. The LMP3 is what I would have been driving in Road to Le Mans this year and is what I raced at Le Mans last year.  We also did a 6 hour V de V race in Estoril in that car.  So yeah, that's what I'm focused on right now, the prototypes, with the idea to get to Le Mans. But funding is difficult and with coronavirus it's just going to make it a whole lot more difficult. So to be honest, I really don't know. The future is looking pretty uncertain for me as a racing driver right now.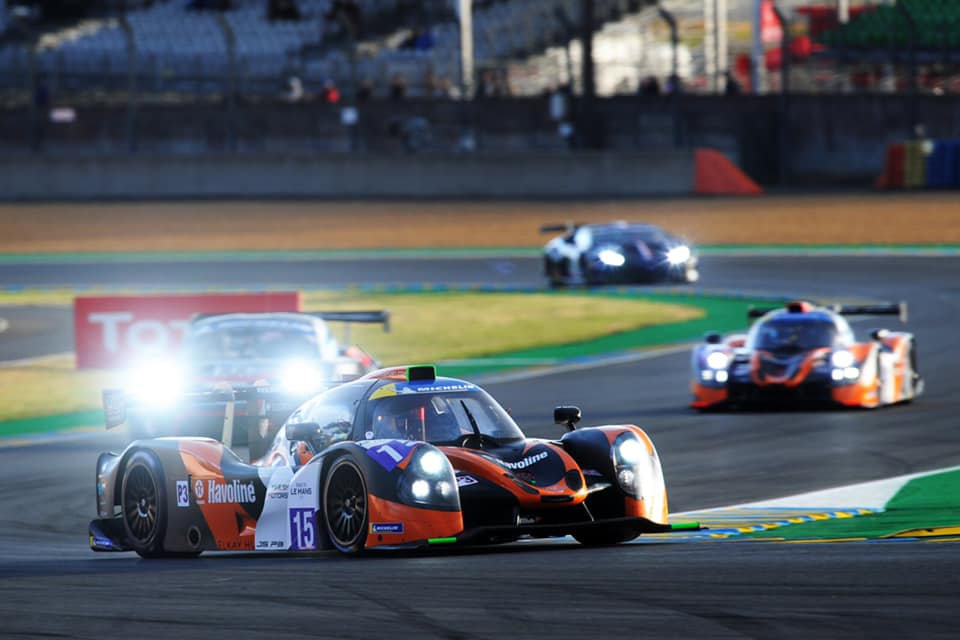 Could you tell us a bit about why Le Mans is so revered and why it's such a special target for you?
Le Mans is a hell of a circuit, it really is. I think Le Mans has got to be my favourite circuit.  Long straights, fast corners, also slow corners for overtaking opportunities. It's a hell of a circuit. [*Freddie's dog temporarily tries to join the interview].  And endurance; any 24 hour race is tough, tough work, but Le Mans is just that little bit more.
I had a bit of a scare there actually last year. Luckily it was in practice so I could lift off, but I was coming back towards the grandstands doing about 160-170mph at the time, and it was around eight thirty in the evening, with the sun right in my eyes. There was oil on my windscreen and I couldn't see a bloody thing. I'm lucky I was in a practice so I could lift off, but in a race you gotta keep flat and hope there's nothing in front of you, because I literally couldn't see anything!  The guys who did it in the old days, before carbon fibre and before they put those chicanes in... that must have taken some serious balls!  At that speed, if you or one of the other drivers ever do anything wrong, anything, a puncture or anything like that, it could kill you. Or a mechanical failure. So I take my hat off to those guys.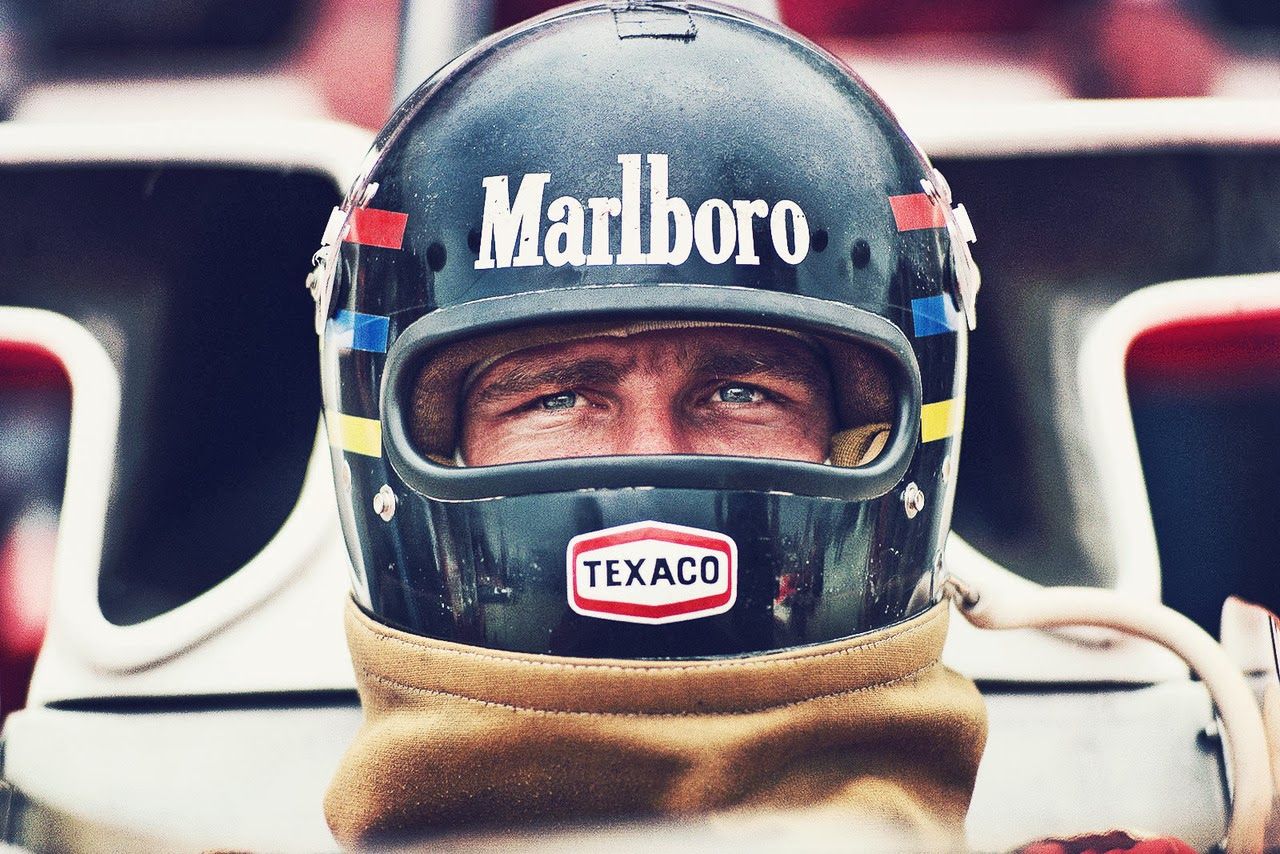 In our interview with Lord Hesketh, he spoke specifically about your father's first win in the Hesketh 308 at the International Trophy Race at Silverstone in 1974. Your father qualified on pole position and then dropped back due to clutch slip, and not only that, but the gear knob actually fell off in his hand during the race!  He still managed to claw his way back through the field and had this unbelievable battle with Ronnie Peterson, before passing him going into Woodcote, with an unbelievably committed overtake. Do you think that level of commitment when it matters makes the difference between a good driver and a great driver?
Absolutely, yeah!  It only takes one time in a season to gain that extra place, to gain that extra point, which could be the difference between second and first place, rather than sitting behind and collecting second position, or the points for whatever position you are in.  So yes, absolutely, but it's not the only difference between a good driver and great driver but it is key. You see some of the drivers now, such as the young Dutch fella, Verstappen, I mean he's got some balls, and he does some pretty spectacular manoeuvres. But you've gotta be able to pull them off as well.  I've tried a few [laughs] and some have worked, some haven't [laughs more]!
You mentioned earlier about being in the right mental state for racing and how it has a big impact on your performance. Your father was often very tense and anxious before races, and I believe there were reports that he was even sick before some of his races from nerves.  Do you think he had those nerves when he was actually in the car, or was it just in the build up?
Well, as far as I'm aware, that reputation for being sick before races came from much earlier on in his racing career when it was more nerves that if he crashed the car, that's game over. He couldn't afford to replace it as he was still paying off the loan.  Indeed, he bought his first Formula Ford with a loan and I think the knowledge that if he was to damage it then he couldn't continue.  I imagine there was fear for his own health as well. So a combination of them makes for tremendous nerves.
I interviewed Jackie Stewart yesterday who told me an interesting story. After Jackie had retired and, I think, in 1979, Dad had a tangle and he was walking back, and Jackie rushed ahead to try and interview him before anyone else could. He said Dad was in a complete state of adrenaline fuelled anxiousness, a mess really. I think dad was driving on adrenaline a lot of the time. He said himself several times that he was scared, but once you get in the car you've got to put those fears aside.  You decide whether you're going to race or not, and if you decide to race then you've gotta put those fears aside, and I think the way he dealt with that was with tremendous amounts of adrenaline.  I think I have that too. Well, I now know that my brain was flooded with adrenaline, too much of it, for years. Explained a lot of my craziness growing up but I've got that sorted out now.  So maybe Dad had that as well, extra adrenaline, more than average.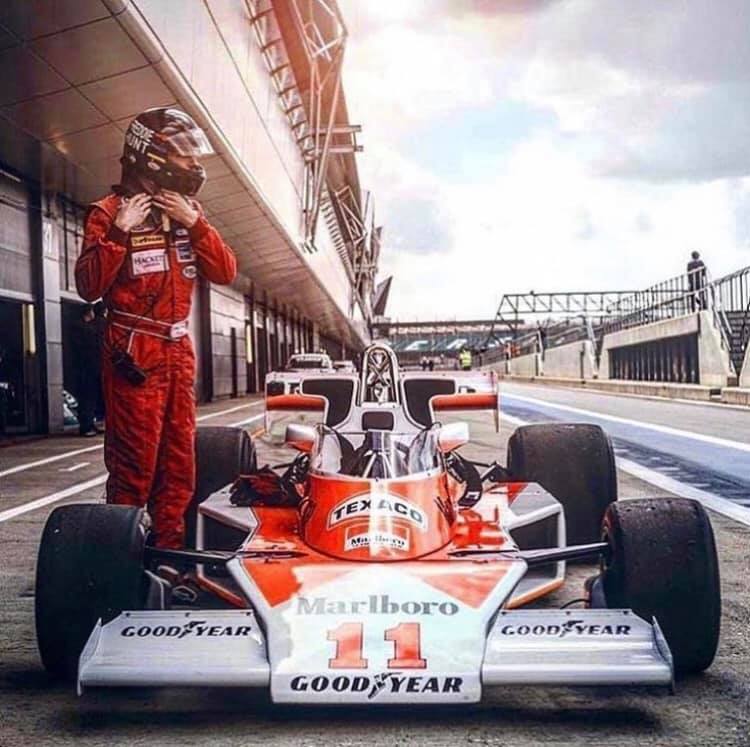 Well, it makes it incredibly exciting!  I remember seeing the footage, during the Hesketh times, imagine '74 or '75 at Monaco, when he's having a battle with Patrick Depailler in the Tyrell and gets pushed off, going into the armco. The marshals are trying to get him off the track, but he waits a whole lap so he can shake his fist at the perpetrator. One of the marshals came to get him off the track and I think he almost takes a swing at him!
[Laughing] I think at Monza he accidentally lashed out, and then, well, obviously was quick to apologise and help him back up onto his feet. Quite funny.
You can see there's no lack of passion in those moments.
No, no… absolutely. No, there was never any lack of passion with Dad.  I think it was one of the many things people loved about him, that he was so colourful and passionate... and a naughty boy, but yet so innocent.  I think that's how he got away with it because people liked him for what he was, he was a nonconformist through and through, and I think as long as he didn't rock the boat too much, he got away with it. That was one of the things which made him so popular.
Back in those Hesketh days, going from Formula 3, briefly into Formula 2, and then straight into Formula 1, all in a year, combined with Lord Hesketh being 22 years old at the time and your father was, I think, 25. It must have been an unbelievable few years. They partied pretty hard, but at the same time, they performed incredibly well on track, with Hesketh and you father getting the win at the Dutch Grand Prix in 1975 and ending up coming 4th in the Constructors Championship. What are your thoughts on the Hesketh / Hunt days?
Well, I don't know how to say it really, it just sort of happened!  They met in F3 and Bubbles was driving at the time and I think they realised Bubbles was no good. Dad had just got sacked and they met at the same time and Bubbles said, "Oh, we're looking for a driver", and Dad said, "well, I'm looking for a seat", and Bubbles went to Hesketh and said "I've found you a driver, he's driving, and I'll be the manager, instead of the driver" and I think Hesketh said "Ok" and it went from there.  I think they were doing alright in F3, so they were like alright, let's go up to F2. Then it was a disaster, and this is really the best bit I like, Alexander took the initiative and thought, if I'm going to fool around at the back, Formula 1 is only going to cost me 30% more, so I might as well do it in the real thing.  So they were crap at Formula 2 so they moved up to Formula 1 and it went on from there!
Yes, they had a lot of fun, they partied hard but I think behind the scenes, behind all of that, there was a lot of hard work going on.  They were taking it very very seriously, they really were.  They had hired chassis to begin with, but when they built their own chassis then that car, the Hesketh 308, proved to be a very good car. Dad could have won more races in '75. The car was very quick, but they also had a tyre advantage, I believe. I think they were on Firestones and everyone else was on Bridgestones. They didn't know they had an advantage but they did have a slight advantage in the tyres until Firestone pulled out and they were all on a level playing field.
When Hesketh went into Formula 1 he could have picked an existing driver, but he didn't, he decided to stick with Dad, and I think they had a great deal of loyalty for one another.  Actually I know they had a great deal of loyalty for one another as Dad actually turned down a Ferrari seat at the end of '74 to stay with Hesketh. That was Niki's seat. Niki got the seat instead.  Not many people know that and it was kept very quiet, but Dad did test a Ferrari because my Uncle said he remembers, when he was very young, a conversation Dad was having with Grandma, "Do I take the Ferrari seat, or do I remain loyal to Alexander?" And the answer was he stuck with Alexander rather than going to Ferrari.
Interesting. I didn't know that.
Very few people do. I was looking through a Ferrari book while I was on the bog at a friend's house once and I saw a picture of an early 70's Ferrari F1 car, and I saw black helmet with just a bit of orange sticking out and I thought, hang on a minute, I recognise that helmet. So I rang uncle Dave and asked him, and he said "Yeah, that would have been Dad testing in '74".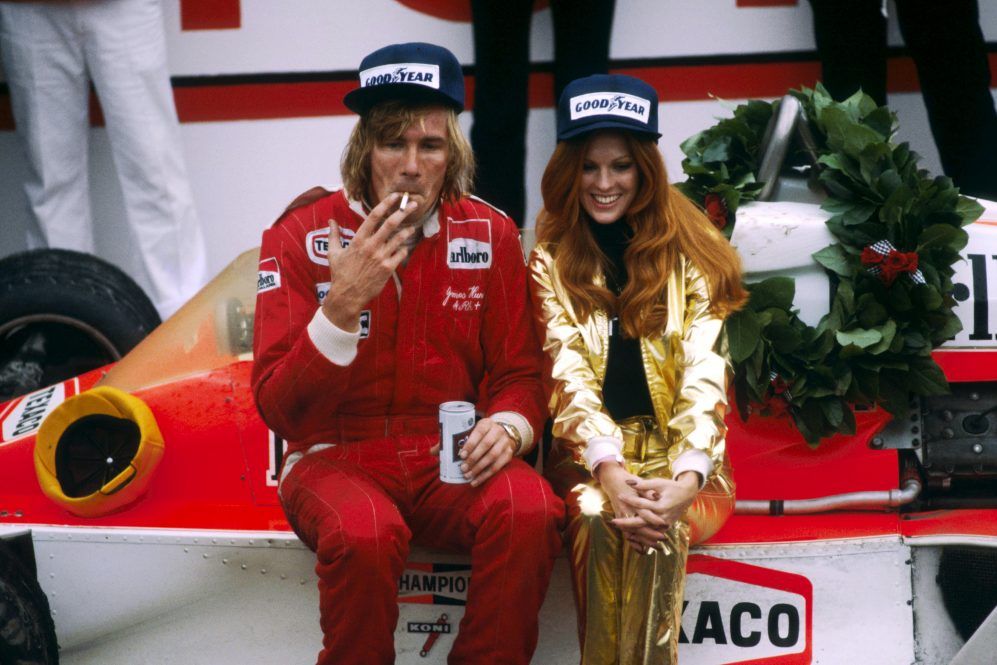 You've recently released a new blog about your father and I read your first article about the 1976 season at McLaren where your father went on to win the World Championship.  Maybe you could tell us a little bit about that year?
It was snakes and ladders for a lot of that year.  Dad didn't think he had a hope in hell but there was still a mathematical chance of it being possible, so Dad's approach was just to take one race at a time and see how it goes.  I think at the beginning of the year he was probably quite excited with pole position in Brazil, but then retired.  He then got second place in South Africa and I think he would have had quite high hopes then because he knew the car was good and the team was good. But it didn't turn out to go his way because of all the issues which happened during the season.  The politics; the disqualifications; the mechanical failures. They had to change something minor on the car to fit in with the rules, but it made the car completely undriveable. So Dad was driving a crap car for a couple of races.  I wonder, had it not gone that way, let's say they didn't have all the politics, and Dad didn't have as many mechanical failures as he did, and he'd won the Championship comfortably, then there would never have been a movie made about it and it wouldn't have been one of the most exciting seasons of the sport.  It all just happens for a reason, I suppose.
One of the lovely parts of the story is that your father and Niki Lauda had the most unbelievable rivalry on track, but off track they were very good friends and got on incredibly well.
Yeah, I know they were great friends.  There is a lovely story I heard Niki say. It must have been the second or third last Grand Prix where Niki could have won the championship in that race.  Early in the morning when Dad was still in bed or probably only just gone to bed, who knows, and they had adjoining rooms in the hotel. Niki just marches in at 7am in the morning, fully in his race gear, and says "Morning!  Today I win the World Championship!" and walks out. [laughter]
Your father stayed with McLaren in '77 and '78, and ended up with the Wolf team in '79, before retiring half way through the season. He then had a second career as a commentator and, in my opinion, was exceptionally good at it!  Did your father enjoy commentating?
I wouldn't have thought he enjoyed it more than racing itself.  As far as I'm aware, he did start to get into it and enjoy it a lot more in time.  I think his first season or two were... well, Murray Walker and him didn't see eye to eye.  Then dad started to work harder at it and get his teeth into it and that's when he formed a very strong friendship with Murray and I think he started to enjoy it a lot more.
I know that you've conducted interviews with some fascinating people who knew you father including Jackie Stewart, Mika Häkkinen, Bernie Ecclestone, Damon Hill and, of course, Niki Lauda. It must be quite special having that connection to all these people who hold your father in such high esteem.
It certainly is. Speaking to guys like that and even the people who didn't know Dad and had only met him once or twice, and the fans.  I often, actually quite a lot, meet someone and they've said, "Oh I've met your father" and I hear a new little story each time.  It's really nice to hear. There was an awful lot of love for him and it's very touching.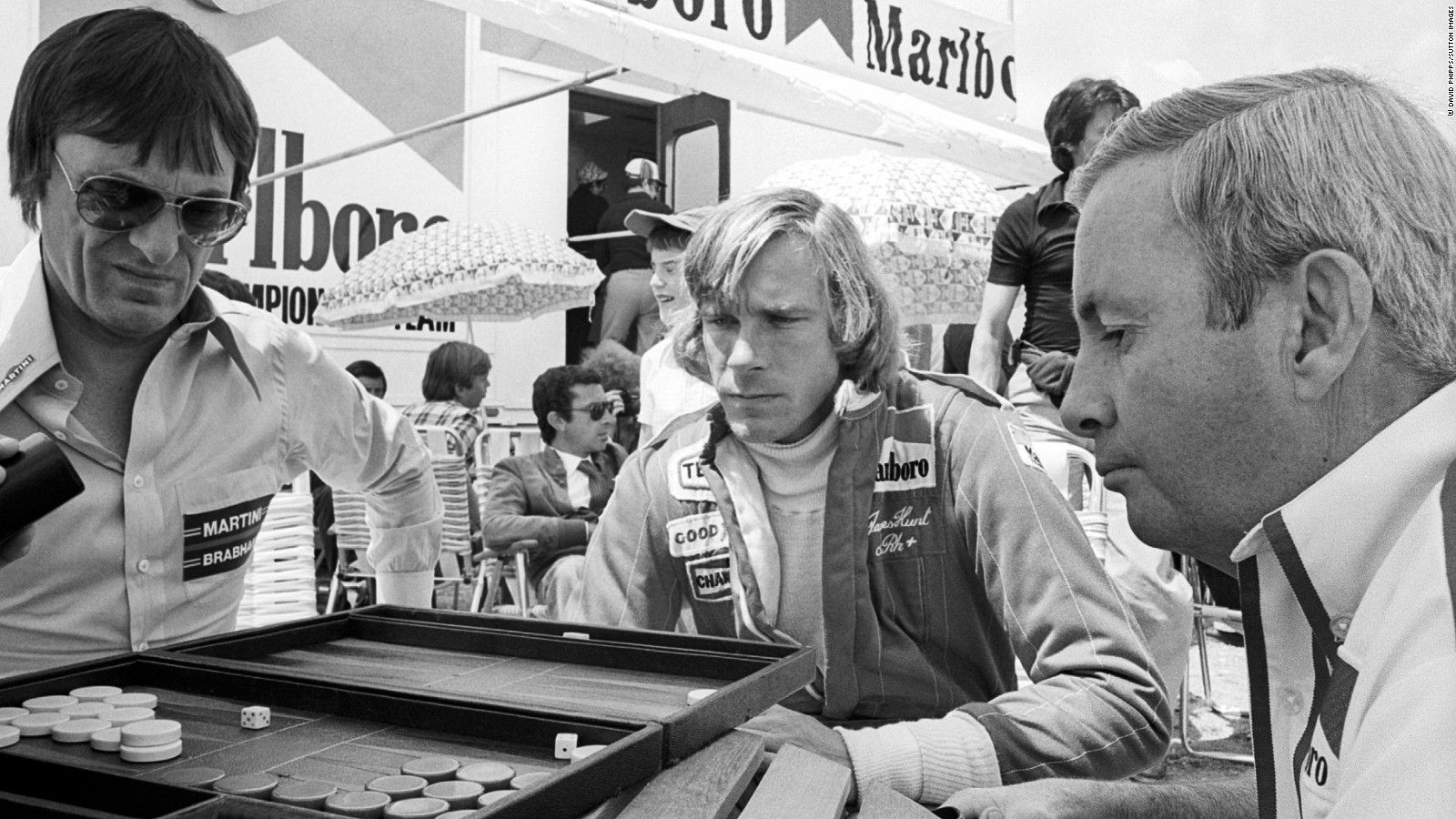 Out of the interviews you've done, is there a favourite interviewee?
I think the one I enjoyed the most was Mika Häkkinen. My dad was Mika's mentor so I heard some lovely details there. Mika actually, more or less said his World Championship was thanks to my father and that it was due to his mental approach.  Mika was putting too much pressure on himself and Dad said, "Look, if you're not enjoying it, stop bloody doing it!  So either go and race and enjoy yourself, relax and have fun, or stop racing".  He did the former and relaxed and delivered.  It wasn't just that which I liked though, Mika is a very very warm, very kind person. He's just a really lovely guy and so it was really nice chatting with him.
I know that Mathias, Niki's son, also races and I believe that you've raced together in the last few years. How do you compare? Are there any similarities between you and your father's driving style or Mathias and Niki's driving styles? Who was quicker?
Mathias was quicker most of the time, but I had my explosive moments when everything came together and the set up was good, the tyres were good. Because when we were racing together, the tyres were quite inconsistent. One set you could be a second faster than another set. But when it all came together, I was pretty competitive but he was far more consistent, and under pressure as well. I didn't drive particularly well in that championship, the MRF championship. My head wasn't in the right place then. My head wasn't then where it is now. Had it been, I would have given him a better run for his money. But there's no sort of rivalry as we were driving for the same team as teammates. I haven't raced against him since. I have always wanted to do an endurance race with him as teammates in the same car, and maybe even with Bruno Senna, who I have met a few times and a lovely chap. Hunt, Senna, Lauda would be pretty fun to have in one car!
Looking back at history, there have been so many of these fathers and sons, where the talent has passed between generations. You have mentioned a few of them there, but you also have Graham and Damon Hill, both World Champions, Keke and Nico Rosberg, again both World Champions, Gilles and Jacques Villeneuve, with Jacques being World Champion in 1997, though with Gilles's career sadly cut short at the 1982 Belgian GP. Brabham, Piquet, Fittipaldi, Andretti and the list goes on. You are another great example. Do you think this shared success is somehow genetic or is there more to it than that?
I think there's got to be some genetics there definitely.  Whether the offspring gets the necessary genes though is uncertain. You can look at breeding anything else for a purpose such as working dogs or race horses, and you have a great pairing but you won't necessarily get the best results. But I do believe it is genetic. For the others mentioned, they grew up around it mostly and were able to start early, but I didn't have that. I knew nothing about motorsport and had absolutely no experience. But I did show talent straight away. I believe years on a horse can give you an advantage and I know that because when I've done instructing at Bedford Autodrome, with people that have never been on a race track, the ones that have ridden horses were always naturally quicker straight away. So there is definitely a connection between riding horses and driving cars. I suppose it's the feel through your bum, or something like that.
Coming to a question around the dreaded coronavirus. Obviously it has disrupted pretty much all racing around the world and I imagine your racing plans very heavily. I did see that you were recently doing some Esports online. Whilst Esports has an enormous following already, do you think that it will become more mainstream with traditional motorsport fans?
I haven't really thought about it but I suppose it certainly has the potential to. I don't see why not. The racing is very real. Very realistic. So I don't see why not. It could become more popular and more mainstream, particularly as the environment that we live in is calling for a reduction in our emissions. It's very difficult to project at this time for anyone. But hopefully we learn from this pandemic. The ecosystem has had the best year in decades, probably centuries and that's due to people not moving around so much. So if people can race from home, then it's maybe not so fun for the fans or the drivers, but it is a lot better for other things. And those other things, as boring as some people think they are, they're very important. Our survival depends on it.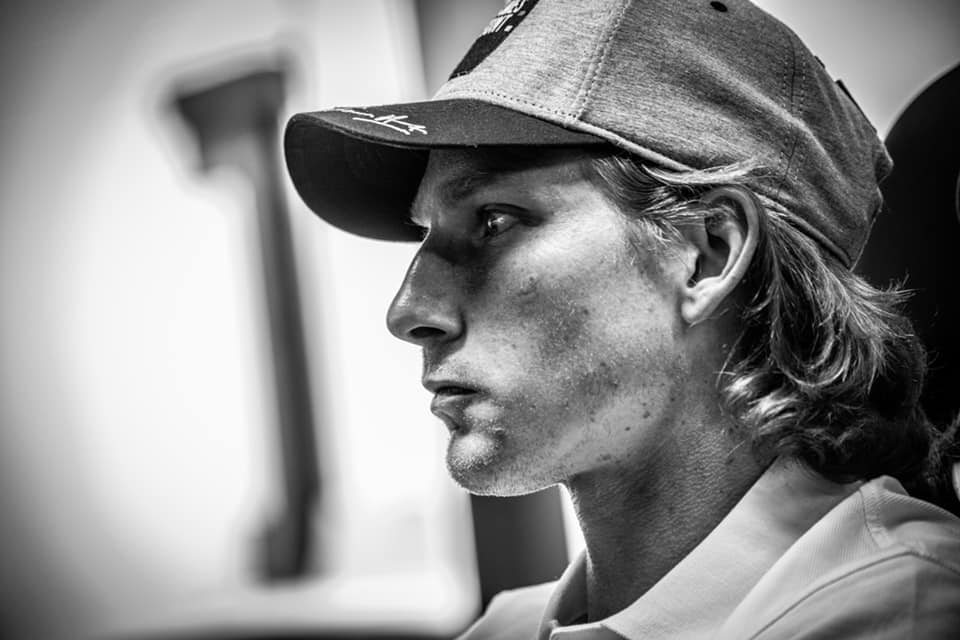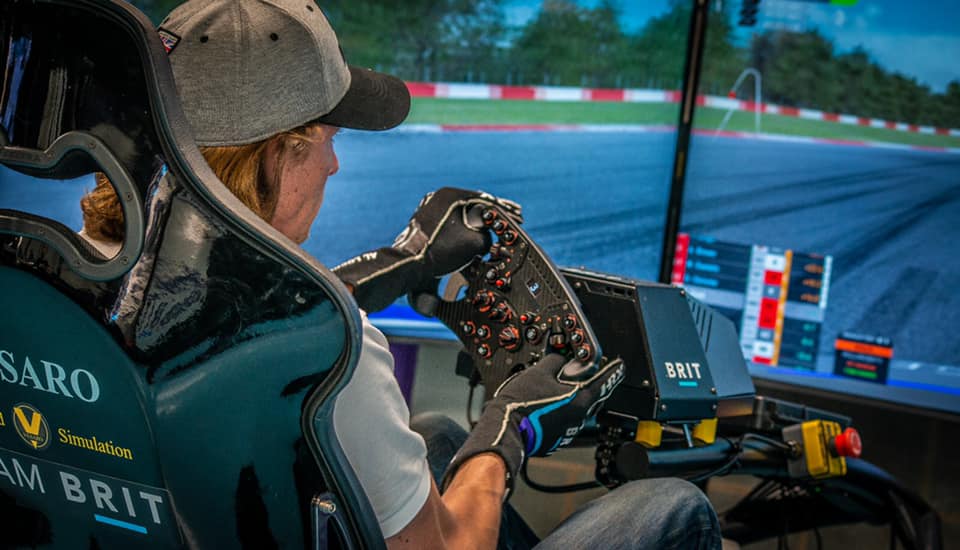 I know you're very passionate about sustainability and I believe that you were a spokesman on the subject for Formula E.
It's as simple as this. It's a passion for sustaining our own race and I believe it's our duty, it's our obligation. It's on us. We can wipe out the human species if we choose to ignore all the signs. Or if we act, then we can actually continue our evolution and develop as a race rather than demise, which is what we're doing. People might think I'm a hardcore environmentalist, but we simply need the environment to survive on. We need the ecosystem as without that we are buggered. It just seems silly that hundreds of thousands, millions of years that we've been in existence on this planet, and then in a blink of an eye, we come along and wipe everything out, which is exactly what we're doing.
With the film Rush, directed by Ron Howard, I know you, your brother and your mother attended the premier a few years ago. Was it strange seeing your father played by Chris Hemsworth and do you think the film did justice to the story?
Firstly I'd say they did a fine job. It was a good movie. People enjoyed it so, yes, it was very good in that respect. I do think they could have done a hell of a lot better. Of course, I'm going to be quite critical. But unfortunately, Hemsworth wasn't the right man for the job. He portrayed my father as quite cocky and arrogant, and sort of careless. Dad wasn't that at all. Dad was quite the opposite of that. He was innocent and very careful and cautious. To the untrained eye, he came across as just a party playboy but there was so much more to him than that. And then the contrast of Daniel Brühl playing an absolute masterpiece of Niki Lauda. I think he made Hemsworth look like an amateur, in my opinion. I think Daniel Brühl is up there with the best of the best actors. I don't know much about the industry, but from what I have seen, he has got to up there in the top 10 for me.
They tweaked a few of the details around in the season which they didn't need to do. When I asked Ron Howard about this, he said, "well, because the truth was too awesome that people wouldn't believe it". I mean, he could have thought of a better excuse than that. The truth is, I think he couldn't resist personalising a little bit for his own ego, I suppose. He should have just stuck to the truth, as it was a better story.
To end on, we've got some quick fire questions.  Favourite car ever raced?
Ligier LMP3 with the Nissan 5 litre engine. I raced that at Road to Le Mans and that's the same car I raced at the Estoril VdeV 6 hour race. The prototypes are brilliant cars, they really are. I love them. Compared to a GT, its chalk and cheese. Driving a GT after one of those is like driving a bus.
Favourite circuit?
Le Mans but Virginia Raceway is also seriously great. I've only driven it in a GT car and it may be too bumpy for a prototype. Silverstone has got to be up there. I also enjoyed Circuit of the Americas (COTA), but Le Mans has got to be number 1.
Given your father's interest in budgerigars, do you have any other unusual interests outside of Motorsport?
I have got a huge number of unusual interests! Related to dad's budgerigars, I keep chickens. I don't at the moment. My last lot got nailed by the fox. And I had an ornamental pheasant as well, who was hand raised. But unfortunately, he got chomped by the fox as well. It's my fault for not double and triple checking the enclosure. Other interests, the countryside and conservation is my main passion and a bit of a life mission of mine is trying to figure out what can be done about it. We need help, really, we do. And where that's going to come from, I'm not entirely sure. Well, I've got a rough idea, but I'm not going to say that here because people will think I'm nuts! [laughs]
Last question - one car, money no object?
Well, assuming I had my other practical cars, just as a fun toy, it would probably be a McLaren P1. Or maybe a Lamborghini. But because Dad raced a McLaren, I think a P1. But if it was only one car I could have, it would have to be an Audi RS6 tuned by ABT Sportsline, because that's practical and I can get the dogs in the back. It's not practical driving a McLaren P1 around everywhere.
---
---