When the Stars and the Moon Align - The Apex Interviews Dylan Miles
Growing up surrounded by Brough Superior motorcycles and classic cars, Dylan Miles has managed to turn his lifelong passion into a successful career. His father is a well-known restorer of Broughs, but it was his family's classic car collection which really caught his imagination, in particular their DB5 Convertible, which is still in the family to this day. After gaining experience at some of the most significant dealers and auction houses in the business, including Fiskens and RM Sotheby's, Dylan launched his own business in 2017. We talk to him about how he got into the automotive world, how the stars and the moon aligned on the ex-Niki Lauda BMW M1 Procar, his passion for Aston Martins and also his thoughts on the current classic car market.
Charles Clegg interviews Dylan Miles for The Apex by Private Collectors Club. Recorded and Produced by Jeremy Hindle & Demir Ametov.  Edited by Charles Clegg.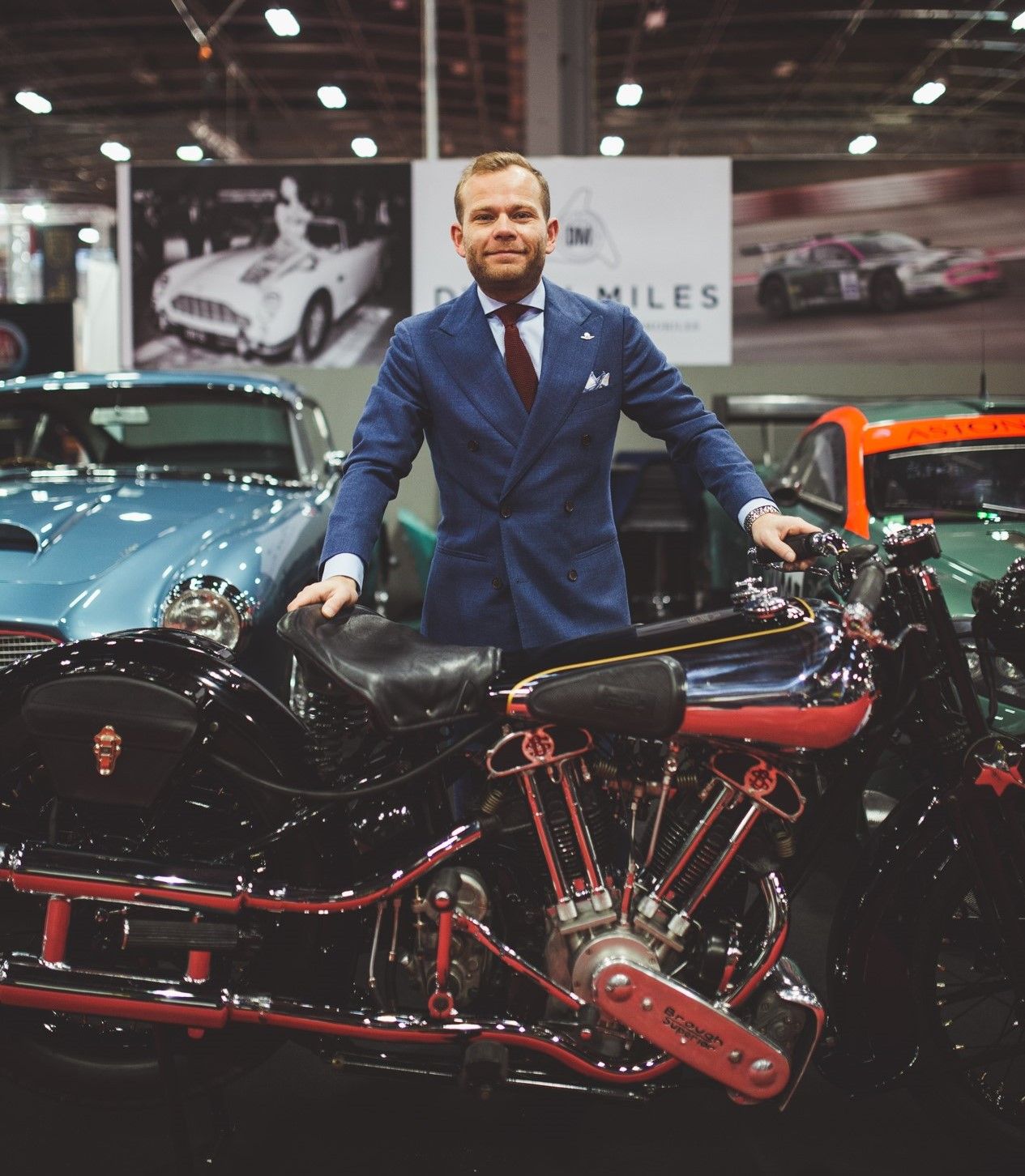 You were brought up around classic bikes and cars. Can you tell us about your first automotive memories?
Well, they started pretty early on.  My first word, believe it or not, was actually car. That kind of shows how far back it goes. I was talking to my grandma the other day and she said it was ridiculous, whenever she would take us out and we would walk down the street, I would have to stop and look at every single car. She said it drove her mad. So it's something that's been in my life from day one.  My dad has restored vintage motorcycles, in particular Brough Superiors, for about 40 years and collected cars, so as soon as I was born I was immediately surrounded by a wealth of books, cars and bikes and just everywhere you can imagine. So it was something that started from the word go.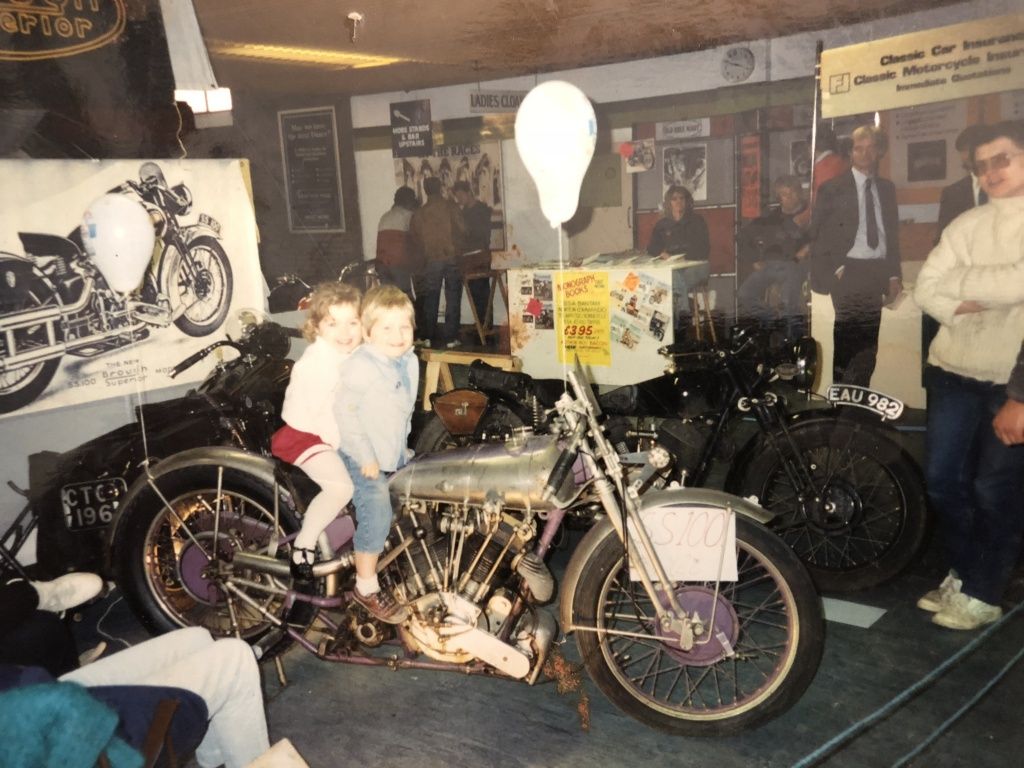 I know that we have both been fortunate enough to be exposed to Aston Martins growing up.  Indeed, you currently have my father's old DB4 Series V Vantage for sale, a car which brings back many great memories for me. Was there a particular car that really kicked off your passion and does that car still elicit the same excitement today?
I'm extremely lucky, as you are, in that my father has had Astons for a long time and the car which means the most to me and is that car, the equivalent of that car, is our DB5 Convertible.  It's a 1964 DB5 Convertible, which was actually the London Motor Show car, so it was on the stand at Earls Court in 1964.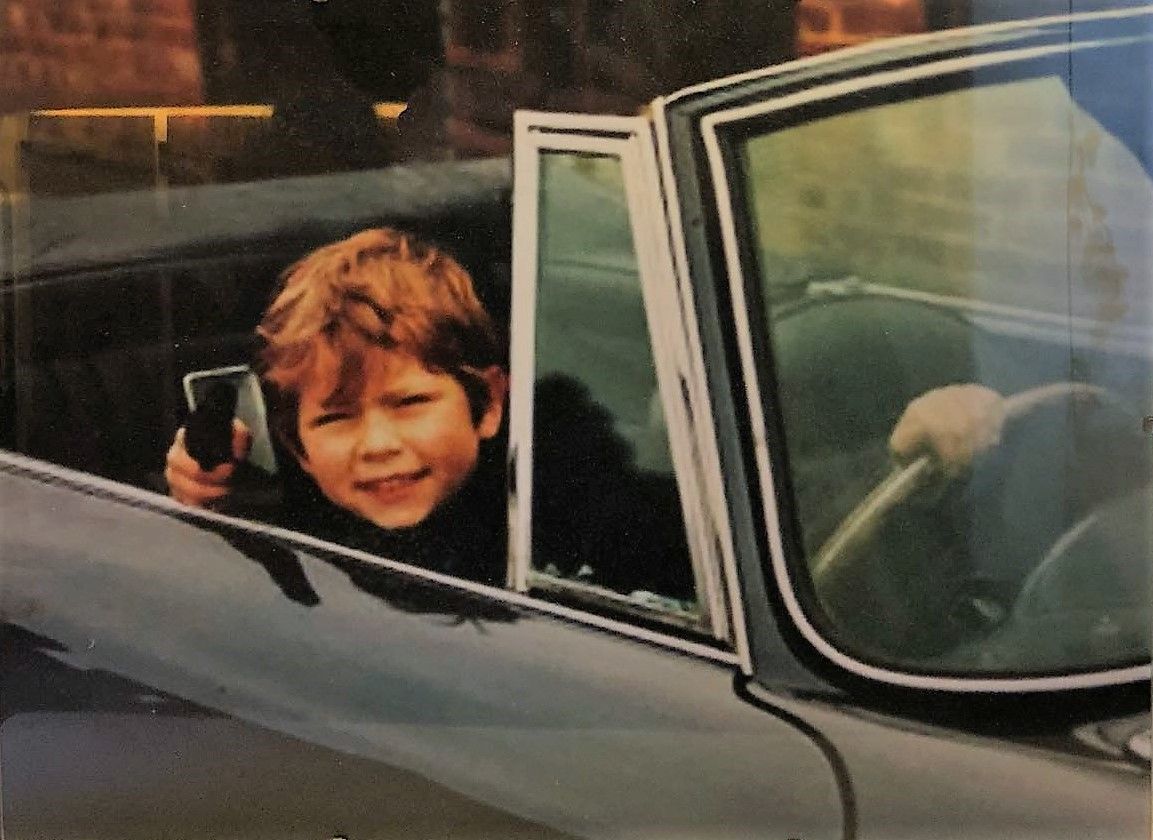 My dad went to the Motor Show with his father, who wasn't really interested in cars but just took him out for the day basically, and there on the stand was this white DB5 Convertible. My dad was 9 years old and he sort of stood there, and at that time Bond had just been released and there was a lot of excitement around Astons and DB5s, and he vowed one day to own one. That wasn't actually the first car he owned, but in 1985 he was able to buy that car via a company called the Autodrome, which no longer exists and who was quite an interesting character, and dad bought the car and he still has it today.  
So I've been extremely lucky to grow up with that car. I've got an incredible amount of memories of being a kid and being excited going places with my dad with him driving, and me hoping one day I'm going to get to drive this car. Now I use it probably quite a bit more than he does, and yes, that means an awful lot.  To me, that's a very special car and it's something that we never have any intention of selling because it's still a very usable thing.  Every time I get in the car it makes me feel good, and it's just almost, well, it is part of our family actually.  My sisters love going in it, my mum loves going in it, everybody loves it and that's quite a special thing.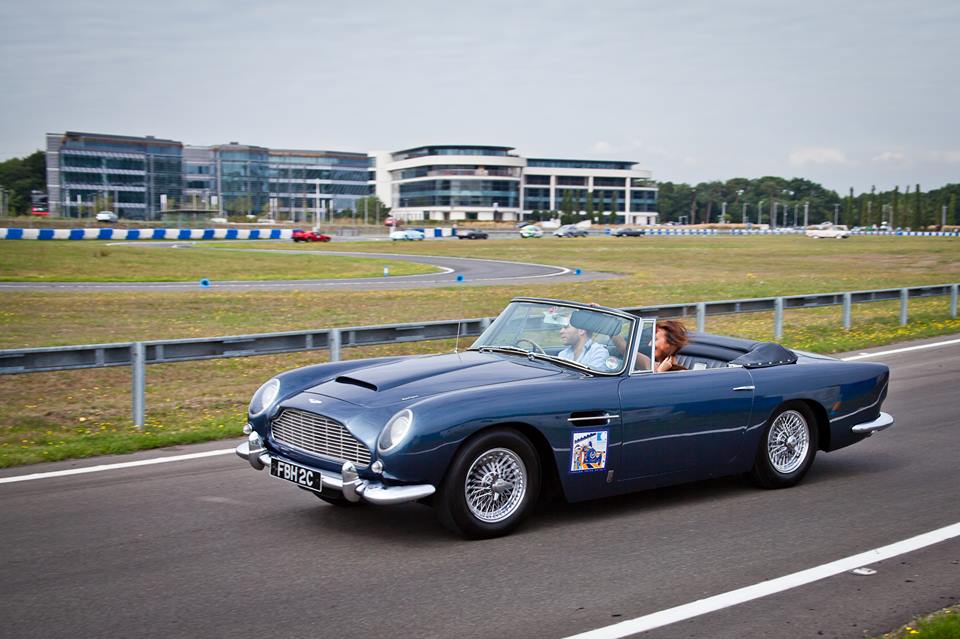 Yes, I think that really summarises why these classic cars become such an integral part of peoples' lives and why so many people are completely passionate about them, like ourselves.  Did you think you could get that similar connection with a modern car, as opposed to just classic cars?
I think over time you probably could, it depends on what your tastes are.  Everybody is different.  Some people hate old cars and they'll only buy the latest modern supercar.  Other people are the opposite. I think that connection only comes with time and memories and experiences.  So yes, you could have it with a modern car but you'd have to own it for a decent period of time to allow yourself to have those experiences. I think that's what's special about these things, it is the memories of places you've been to or journeys you've been on. It's all part of the journey and I think that's really it. Obviously if you've got a brand new car you won't have that because you just won't have had the time to do the journeys and build up that kind of relationship. But yes, I do think it's possible, it's just the time thing.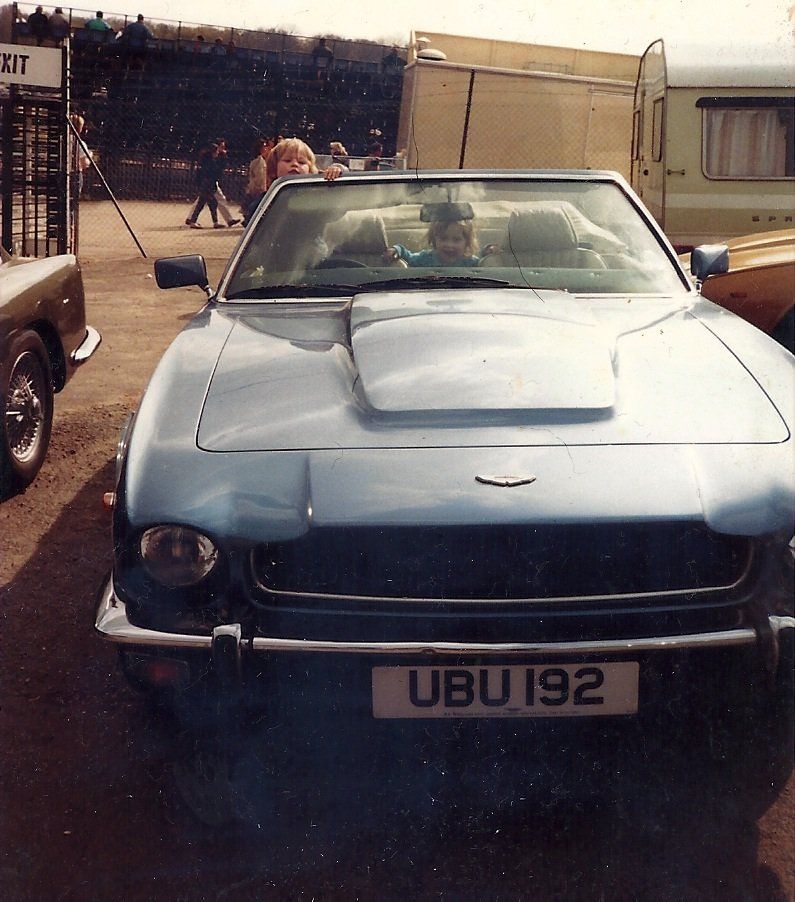 Did you always know you wanted to go into the automotive world professionally and how did that first come about?
Pretty much, yes. I don't think there was really anything else that I was likely to do.  I wasted a bit of time at university pretending to study law, but in reality it was pointless really. I think I was about just under two years in and I got a call from Coys saying 'would you like a job in the showroom' and I packed the whole thing in in about three days, I think.  I got on the train and went up to see Coys and they offered me a job on the spot.  I took it and came back and handed my notice in at Uni and that was that.  So yes, it's just because I live and breathe it. It's a world that I understand.  I don't ever get bored of it.  There are days where it's challenging, there's no doubt about that, but that sort of adds to the fun of it.  But yes, it was always something that was destined for me to do.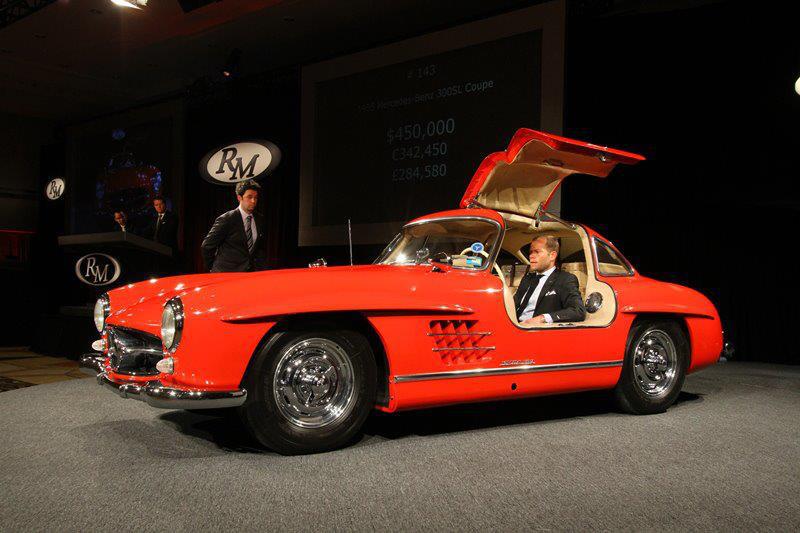 Since then you've worked with some of the best auction houses, you mentioned Coys, which is sadly no more, but you spent some time at RM Sotheby's, and also you've worked at some of the top classic car dealers, Fiskens,  Autosport Designs, and the now defunct JD Classics as well.  Having seen both sides of the world, what do you think people should consider when they're deciding to buy or sell a car, either at auction or through a dealer?
I think it depends on the car because there are certain types of cars which seem to do really well at auctions, that don't sell as well with dealers, and there are certain types of cars that don't do well at auction, and do sell well with dealers.  A case in point actually is Astons in general are better suited to being sold via dealers than they are at auctions.  If you look at the auction results overall for Aston Martins they're generally less than dealer prices.  There's a few reasons for that, I think, but I would say it depends on the type of car.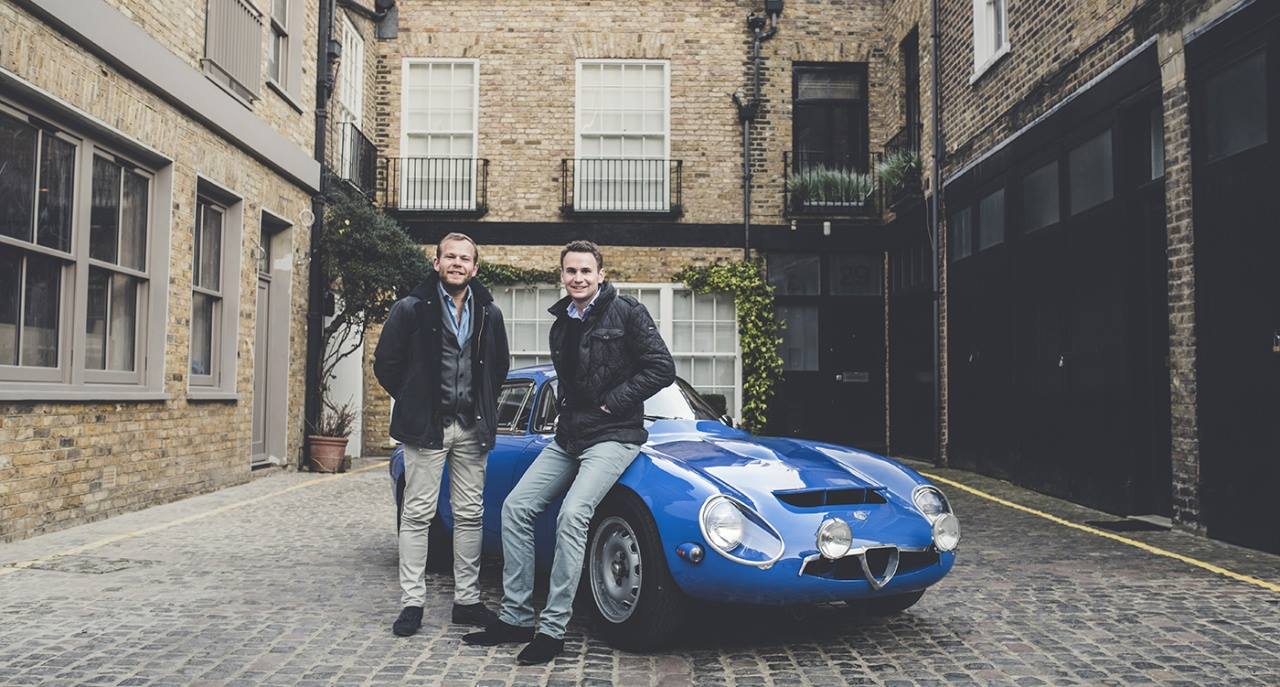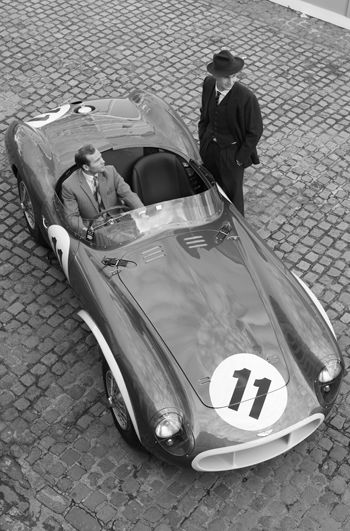 For instance, sticking with the Aston theme, those who want to buy an old Aston have probably thought about it for a while, it's a car they've always wanted to own, they want to take their time to buy one and they want to have the whole experience of acquiring the car, as it is part of the fun of it really.  Now at an auction, it is an exciting experience obviously, but it only lasts for a short time. The lot comes up and you're bidding and within two or three minutes, sometimes longer depending on the lot, it's kind of all done and dusted very quickly. Whereas if you're buying from a dealer, the process is generally a lot more relaxed and you can go and test drive the car, you sit and learn all about it. So yes, I really do think it's car dependent as to the best route.
Having gone solo with your own business a number of years ago, you've sold some fantastic cars, many of which I've definitely pined over. Is there a particular car you've handled that has stood out for you and why?
There's a number of cars. I've been very fortunate that since I started the business I've been able to get some really special stuff. My ethos is that I only deal in cars that I'd want to own myself.  Sadly I can't afford the majority of the cars that I sell on consignment, as they are far beyond my budget, but I'm fortunate in that I still get to enjoy them and get to be around them.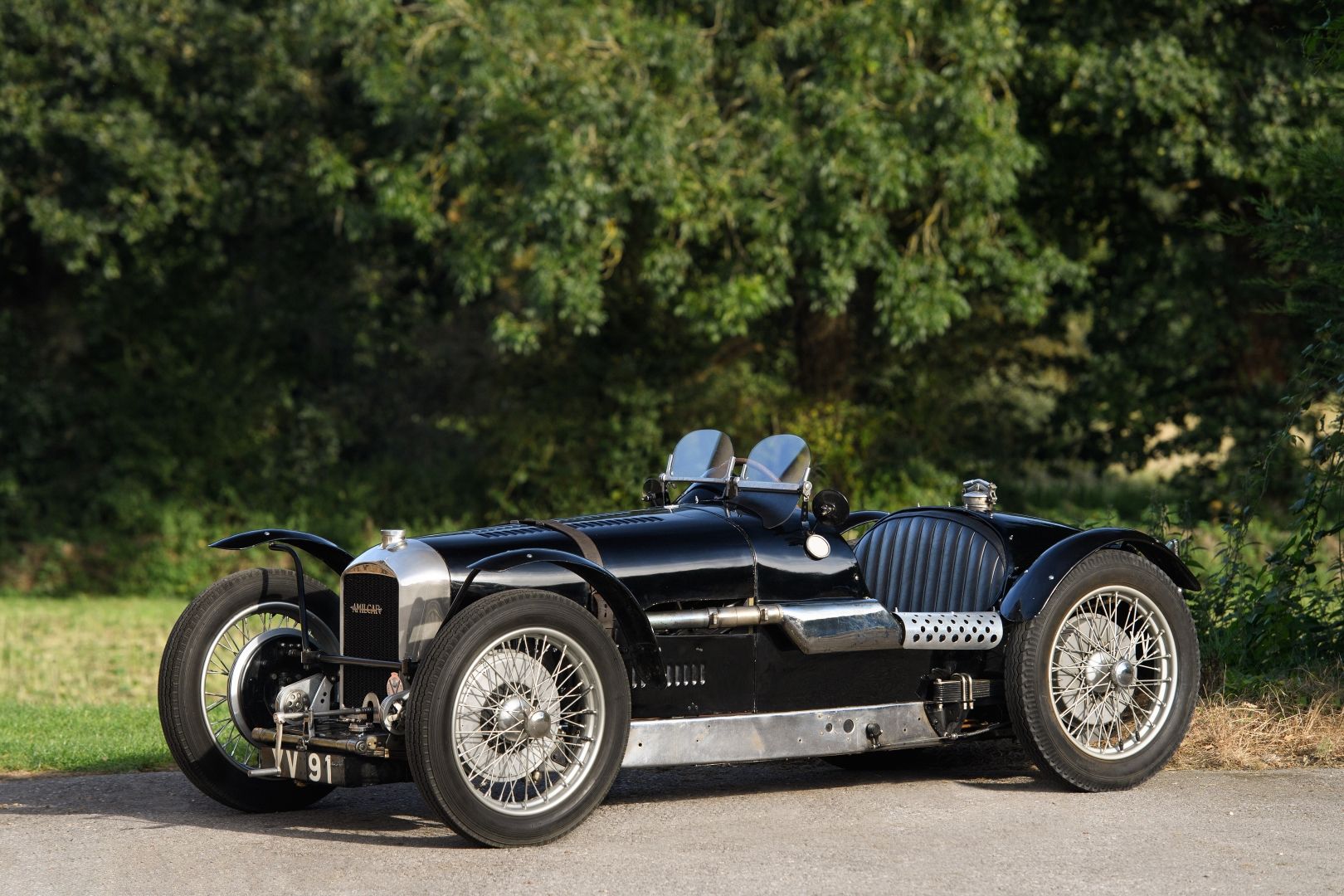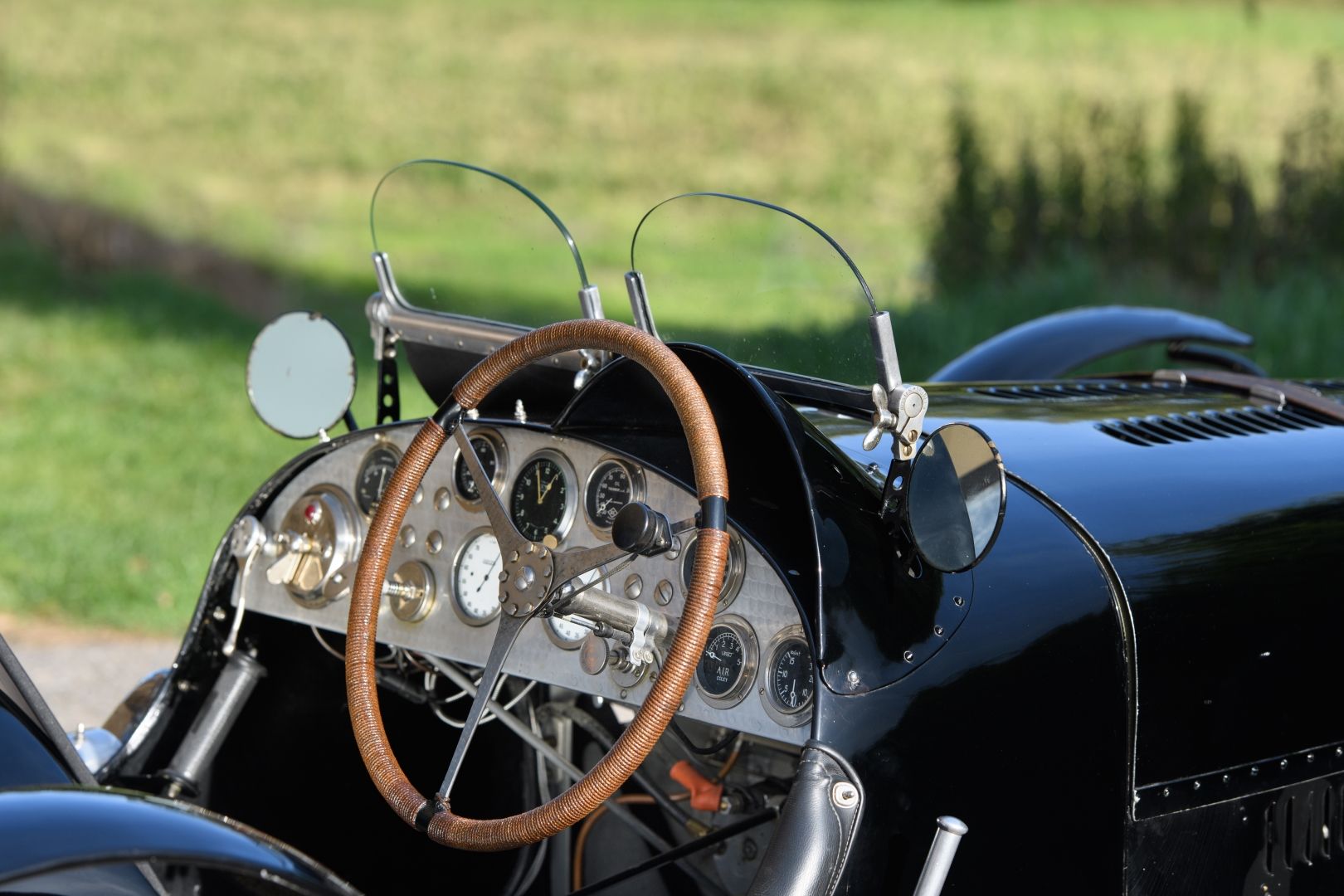 I would say there's two stand out cars really for me this year.  The first car was the 1927 Amilcar C6 which was a car that I have known since I was a kid.  It belonged to a chap called Bernard Harding who had had it since 1962.  My dad had known him for over 40 years and he sadly passed away at 95 years old, but I was able to get the car consigned by his estate. That was a great privilege to sell that, because that was one of six C6 Amilcars which were sold in the UK. It was a huge history car at Brooklands.  It raced at Brooklands from '27 right up until the outbreak of the war. I think it had something like over 50 races at Brooklands on its competition career. That was a really special thing.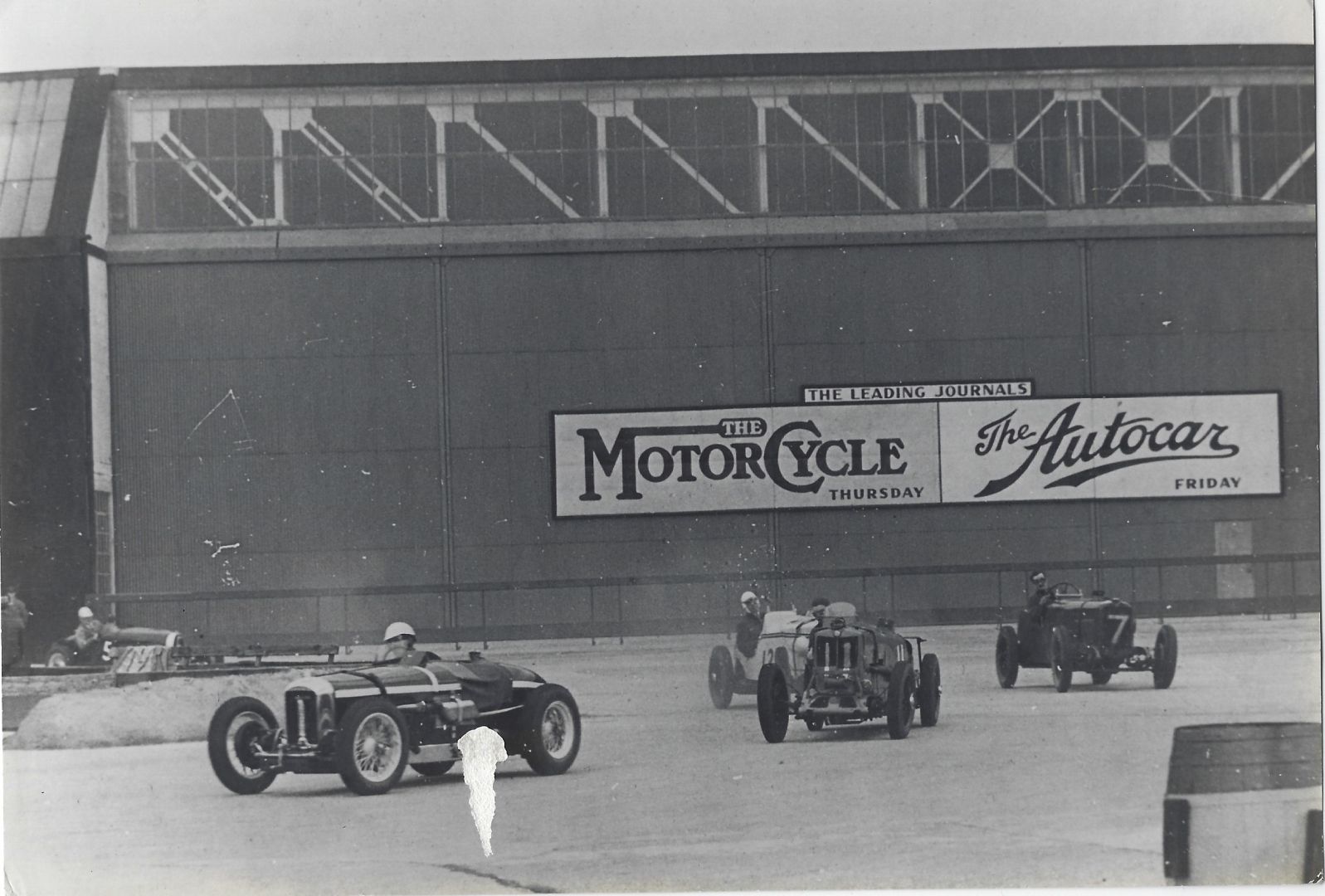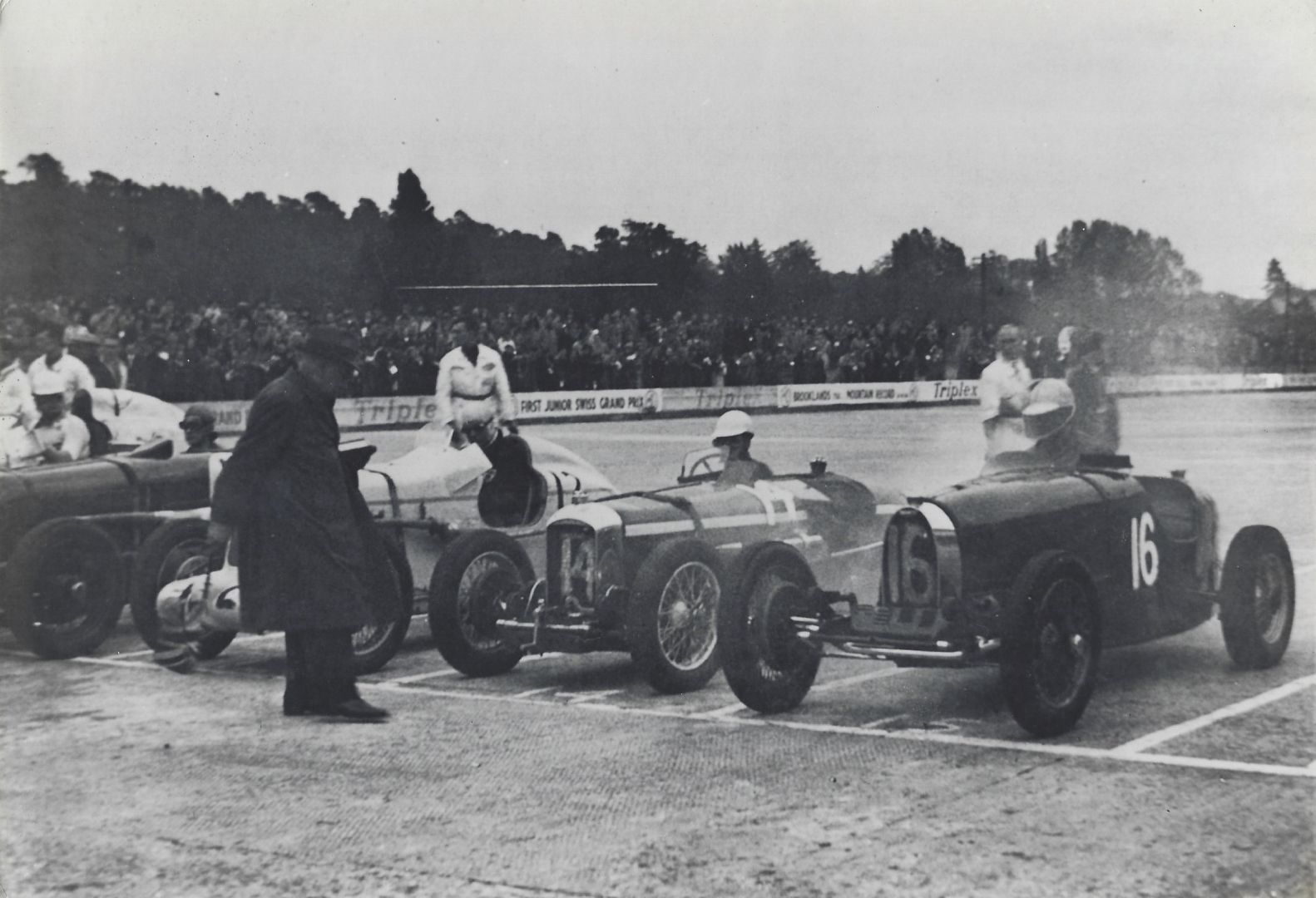 The second car would undoubtedly be the BMW M1 Procar that won the inaugural Procar Championship with Niki Lauda.  I sold that car last year.  In my opinion, I think that's probably the most important BMW M1 because the Procar Championship was conceived and this car was entered by Project 4 racing, which was Ron Dennis, and Lauda was the chosen driver and in the first season he won the championship outright with this car. It then went on in the next season, which was 1980, where it was raced by Hans Stuck and it came third overall in that season. Then it was sold to Steve O' Rourke of Pink Floyd fame and they raced the car for two years at Le Mans and in the World Sports Car Championship.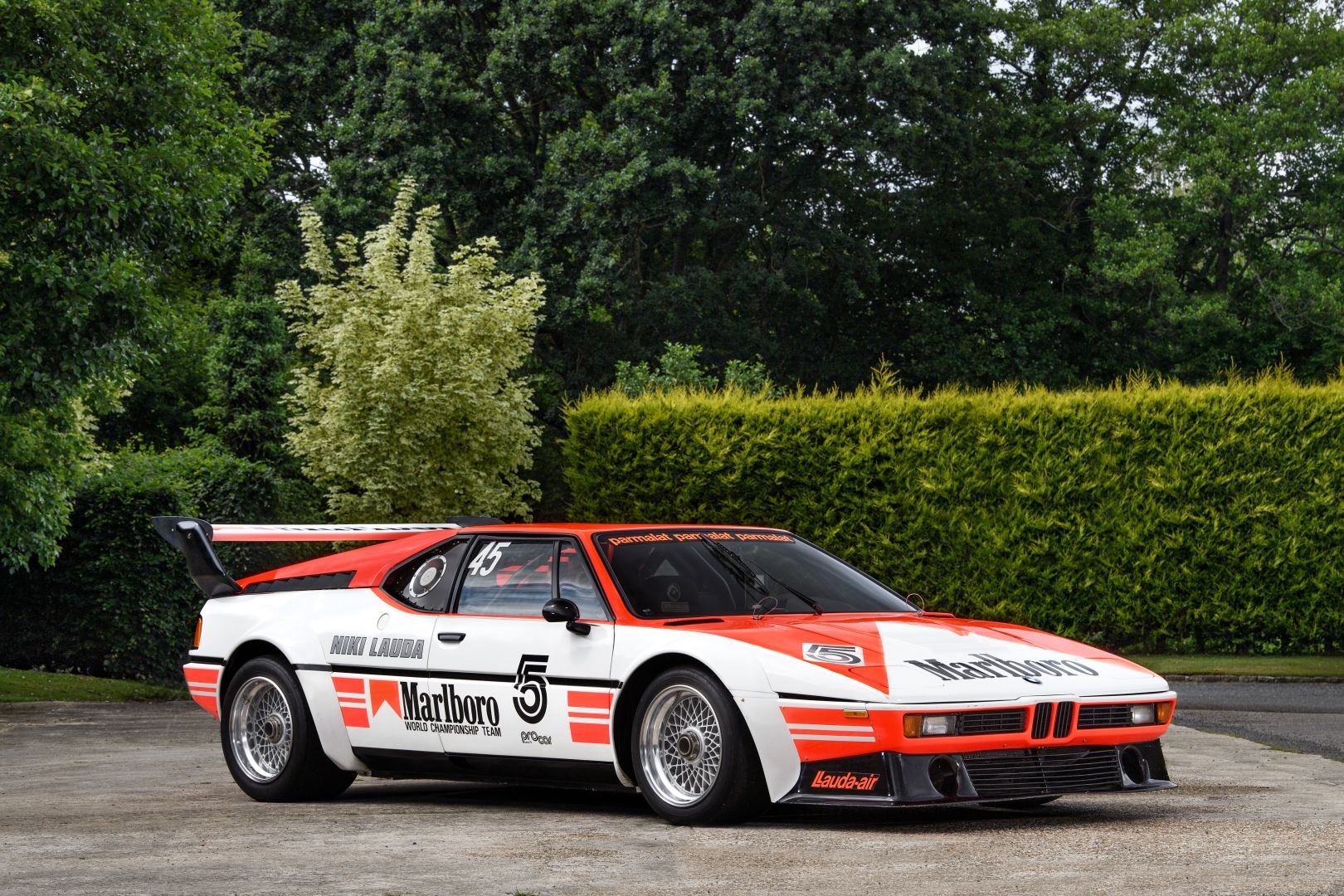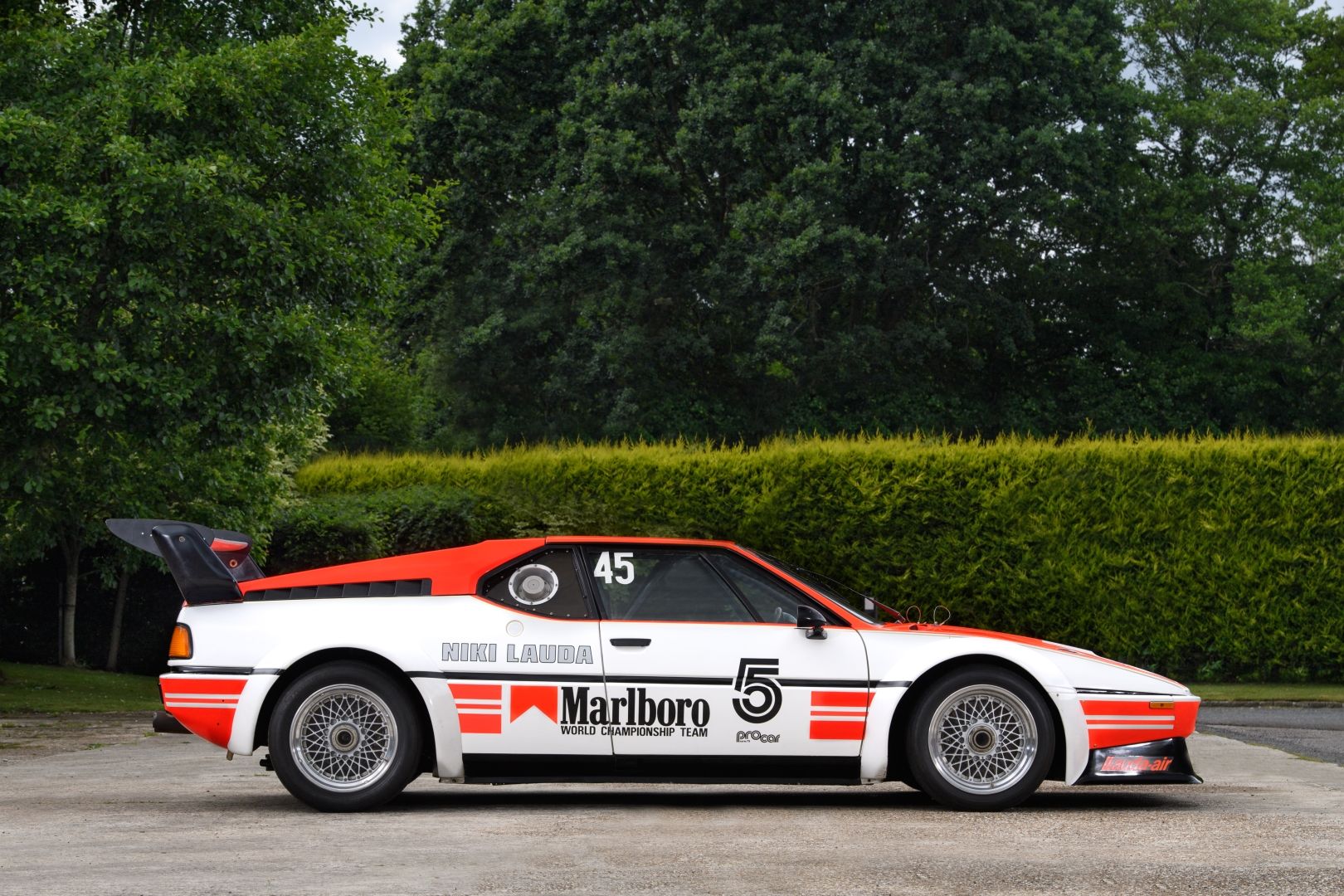 It had a really, really stellar history. What was great about it was it was very, very original. It had never been restored. I was asked to find the best M1 Procar I could, by one of my best customers and the stars and the moon aligned and we were able to get this car, amazingly less than a week before Niki Lauda passed away.  The timing of it, you couldn't make it up. If it had been a week later we wouldn't have got the car. So those two are very stand-out, special cars that I've handled recently.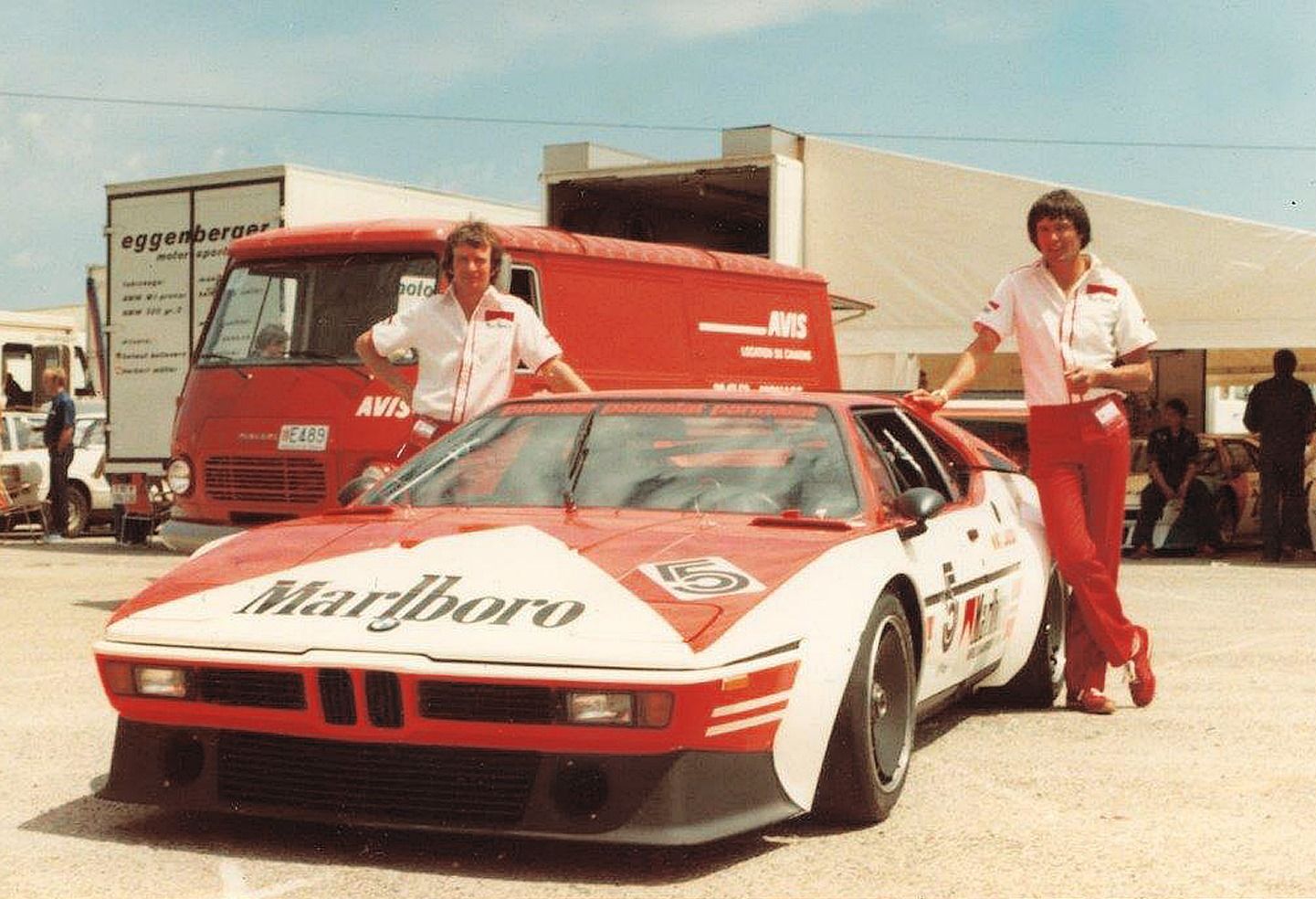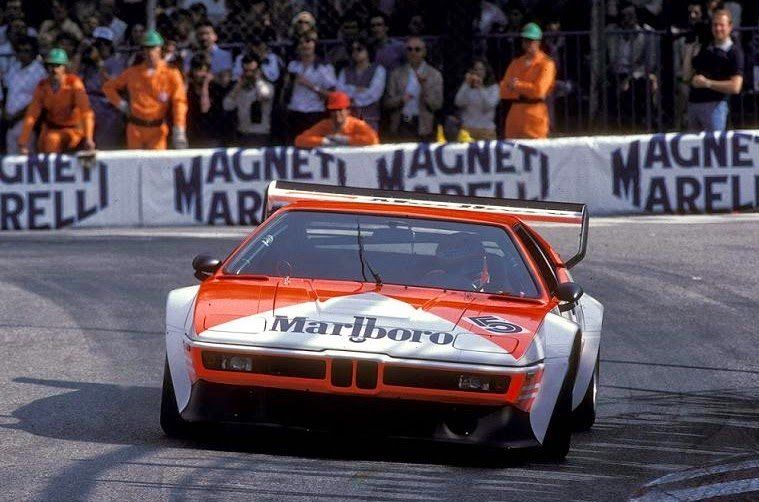 Yes, certainly the M1s are my favourite BMWs along with the CSL. I know that we both have a shared passion for Aston Martins and a significant chunk of your stock is focused on Aston Martins. Two of the most collectable eras are the '60s DB cars, obviously DB4s, DB5s and DB6s, and then the '70s and '80s V8 era.  At the moment the 6 cylinder DB cars are at a significant premium price-wise against later V8 engined cars.  Do you think that's justified and can you see a narrowing of the gap in the coming years?
'Is it justified' is a subjective question.  I think that DBs are likely to always be worth more than V8s, but there are certain V8s which will undoubtedly become more and more valuable as time passes on. Probably the most obvious one would be the V8 Vantage X-Packs. Absolute last of the line, I think there were 137 X-Pack Vantage Coupe that were made.  Those cars are considered to be the holy grail of V8s. Then you've got the Prince of Wales Vantage Volante, I think there's 27 of those. Very special cars.  In fact the prices of those are already pretty much in line with most of the DBs.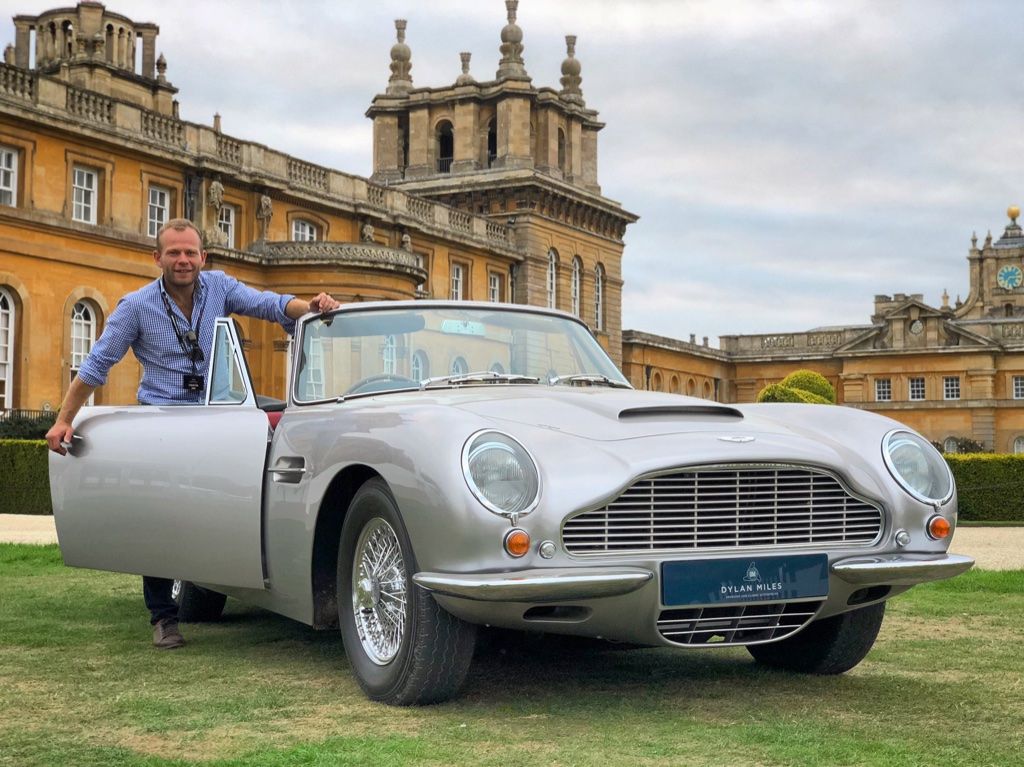 I think it depends on the cars themselves as well.  So what you have to bear in mind is that because DBs have always been more valuable than V8s, people generally spent more money on them over the years.  There was a time 20 years ago where you could buy early V8s and DBSs, they really had very little value at all.  Sadly he's no longer with us, but we had a very close family friend called Vic Bass and he was one of the very first Aston specialists and he was based in Battersea under the arches at Queens Circus. I used to go there all the time with my dad as a kid and he just had DBSs outside, they weren't even covered and were literally sat there. Indeed, they'd break them for parts.  Today you would never do that.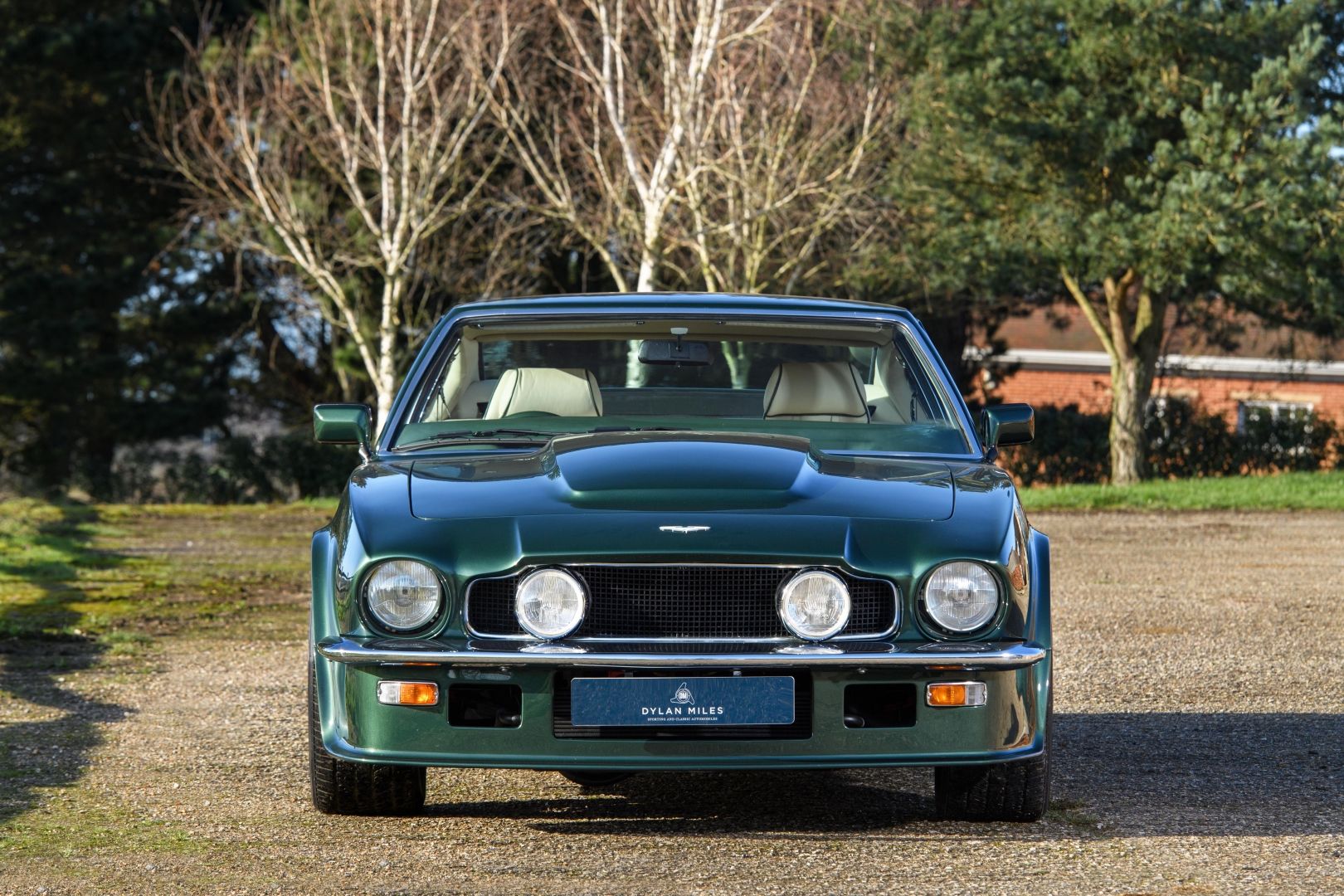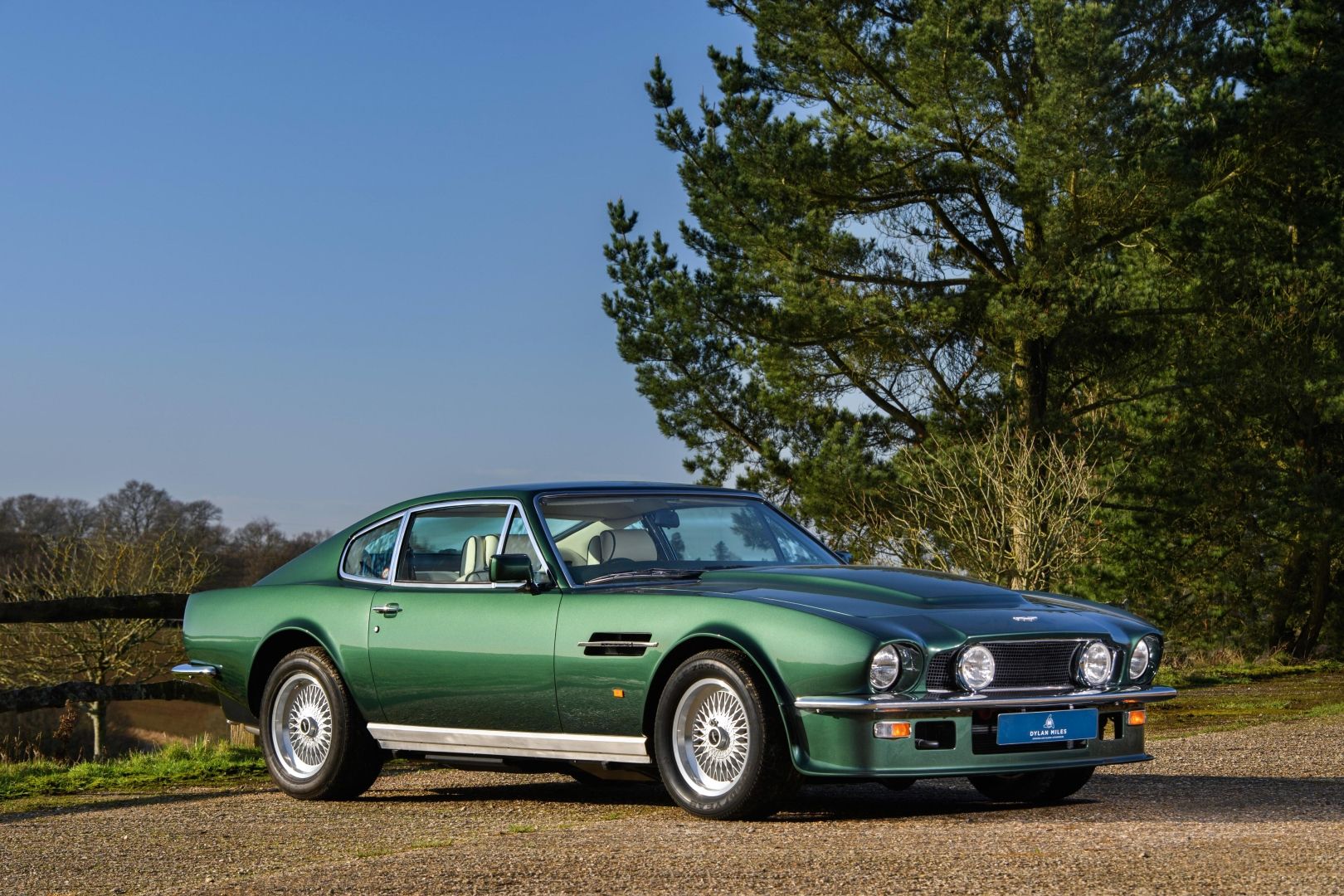 So the prices have evolved obviously with them, and I think it comes down to best of breed examples, really.  I think the best V8s will always continue to rise in value and it depends on the rarity.  Obviously the Vantages are the most desirable.  It's all down to condition. A fully restored car or a super original car is always going to be very desirable. So yes, I think they're good news and certainly what won't harm them is the fact that the next Bond film has got Daniel Craig driving a V8. That's certainly going to widen their appeal to a younger audience which is going to help them longer term too.  They're quite different cars, as you know Charles, you've spent a lot of time behind the wheel in both of them, and they do have quite different driving characteristics.
Yes, absolutely. Moving on a few eras, as you know I love my historic racing, and some of the cars that have always caught my eye, and indeed I see you've got one in stock at the moment, are the more modern racing Astons, the DBR9s and the DBRS9s. What are your thoughts on them and do you think they could, in time, become the modern equivalent of a DB4 GT?
In some respects, yes. Obviously it's a tricky comparison because a GT you can use on the road, whereas you cannot use a DBRS9 or a DBR9 on the road. If you're looking in terms of production figures, there are 18 DBR9s and there are 26 DBRS9s, so in terms of rarity they are far rarer than a DB4 GT, and in fact a DBR9 is rarer than a DB4 Zagato. But they're a different sort of car.  DBR9s are eligible for more today because they're GT1 cars, but they're also a lot more money to buy and they cost a lot more to maintain.  There is a lot more involved to run a DBR9 than a DBRS9.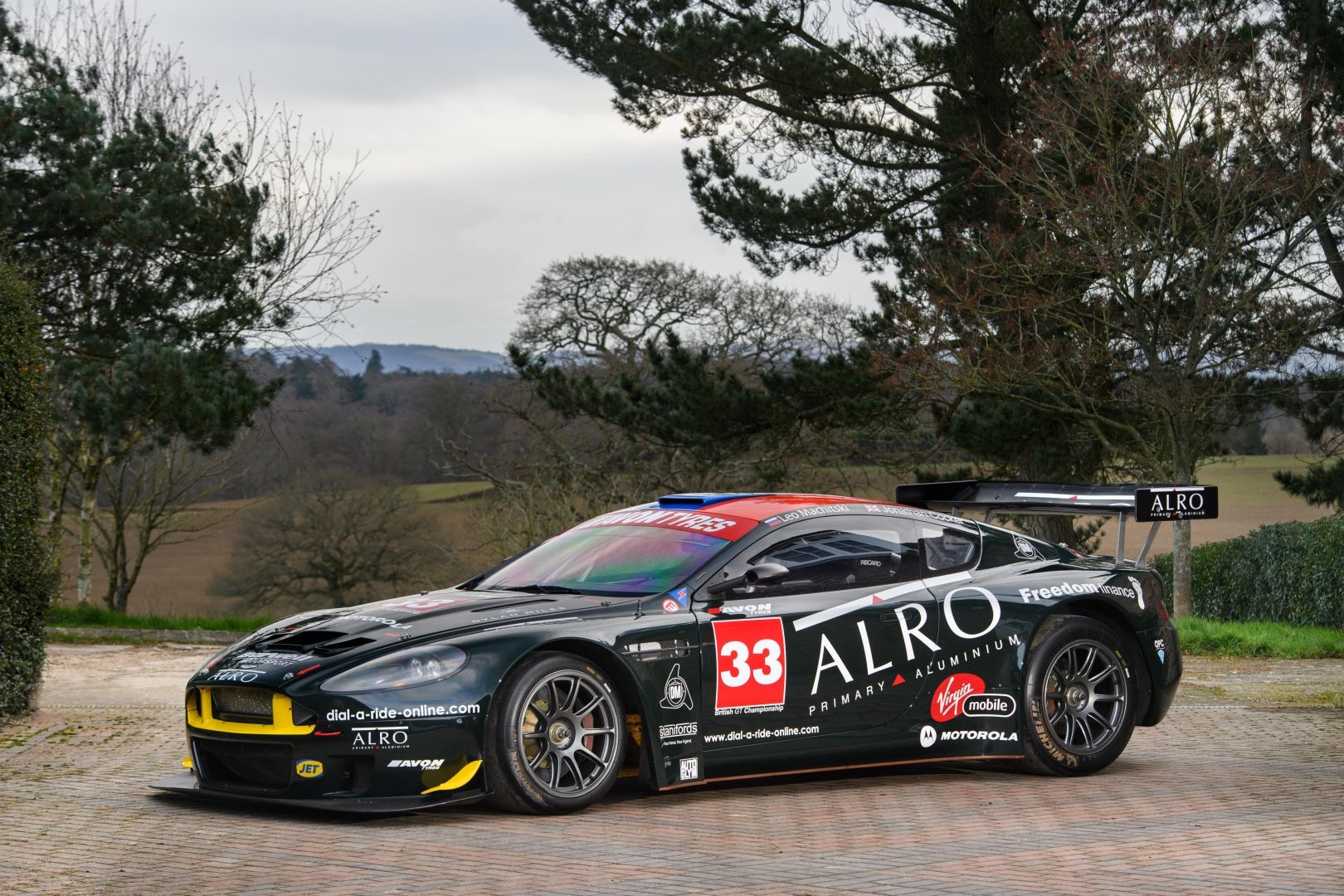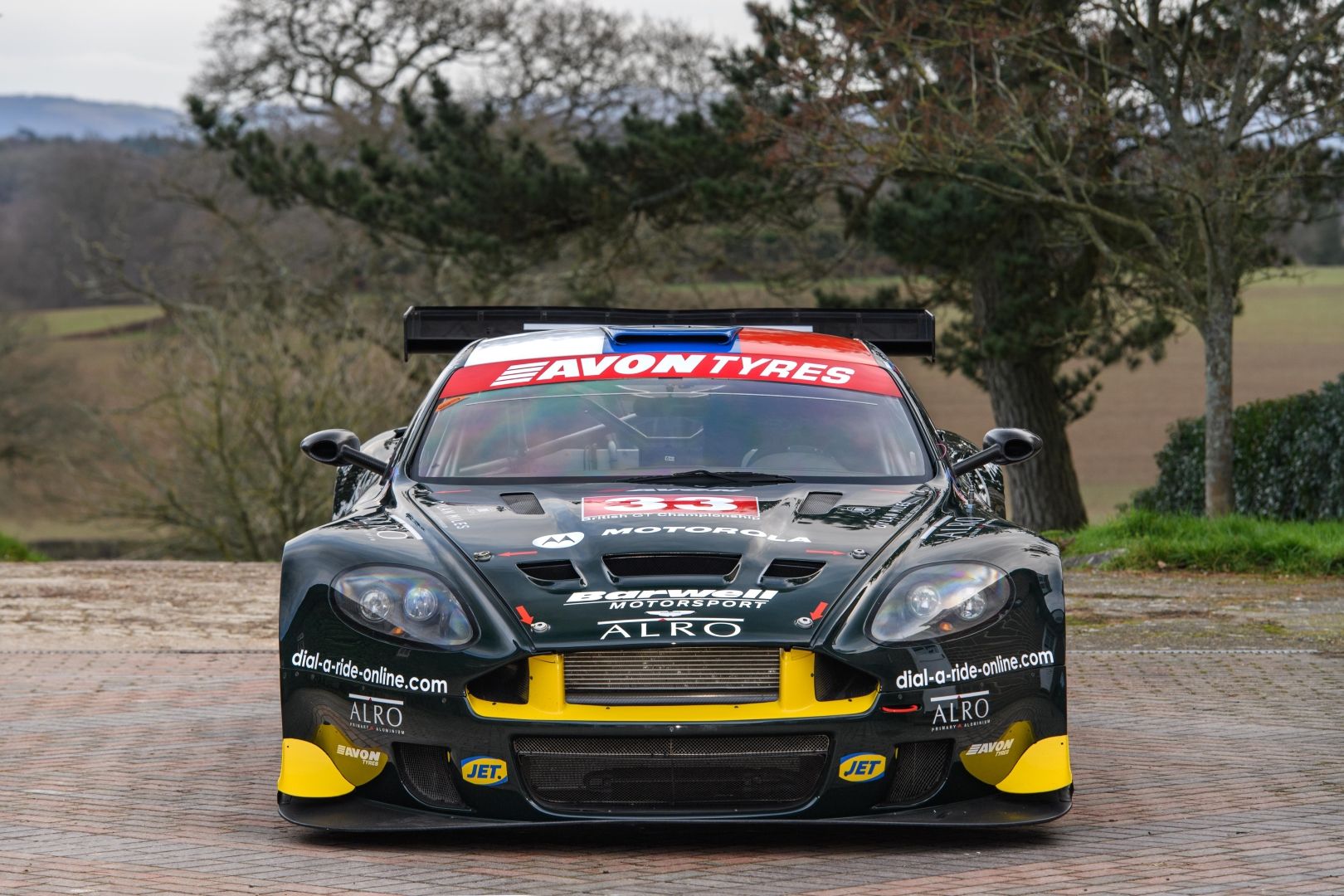 DBRS9s I think represent super value at the moment.  We have the '06 British GT Championship winning car.  I'm asking £350,000 for that and that's a championship winning, factory competition Aston Martin racing car, for not much more than a new DBS. That is a special car which undoubtedly in years to come will be worth more, and equally it will become more eligible as it becomes more historic.  So yes, I think they're pretty good news.  It's harder to say on the more modern stuff than that because I think the DBR9 and the DBRS9 are already classic in their status.  There are obviously a lot of other competition variants of more modern Astons and it's kind of hard to know what happens to the values of those over time. But I do think the R9 and the RS9 are kind of stand-out in Aston's racing history and they will be considered so in the future.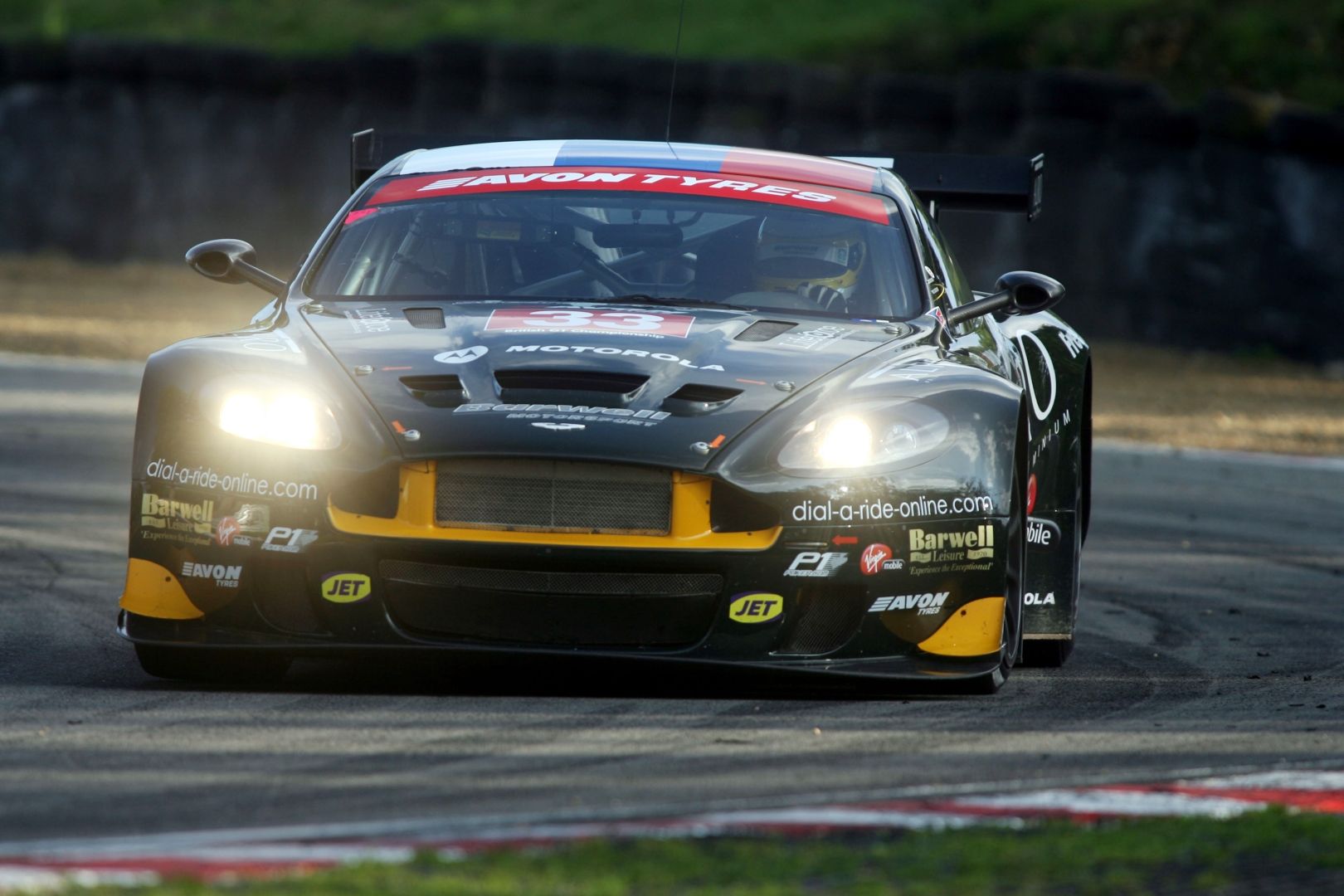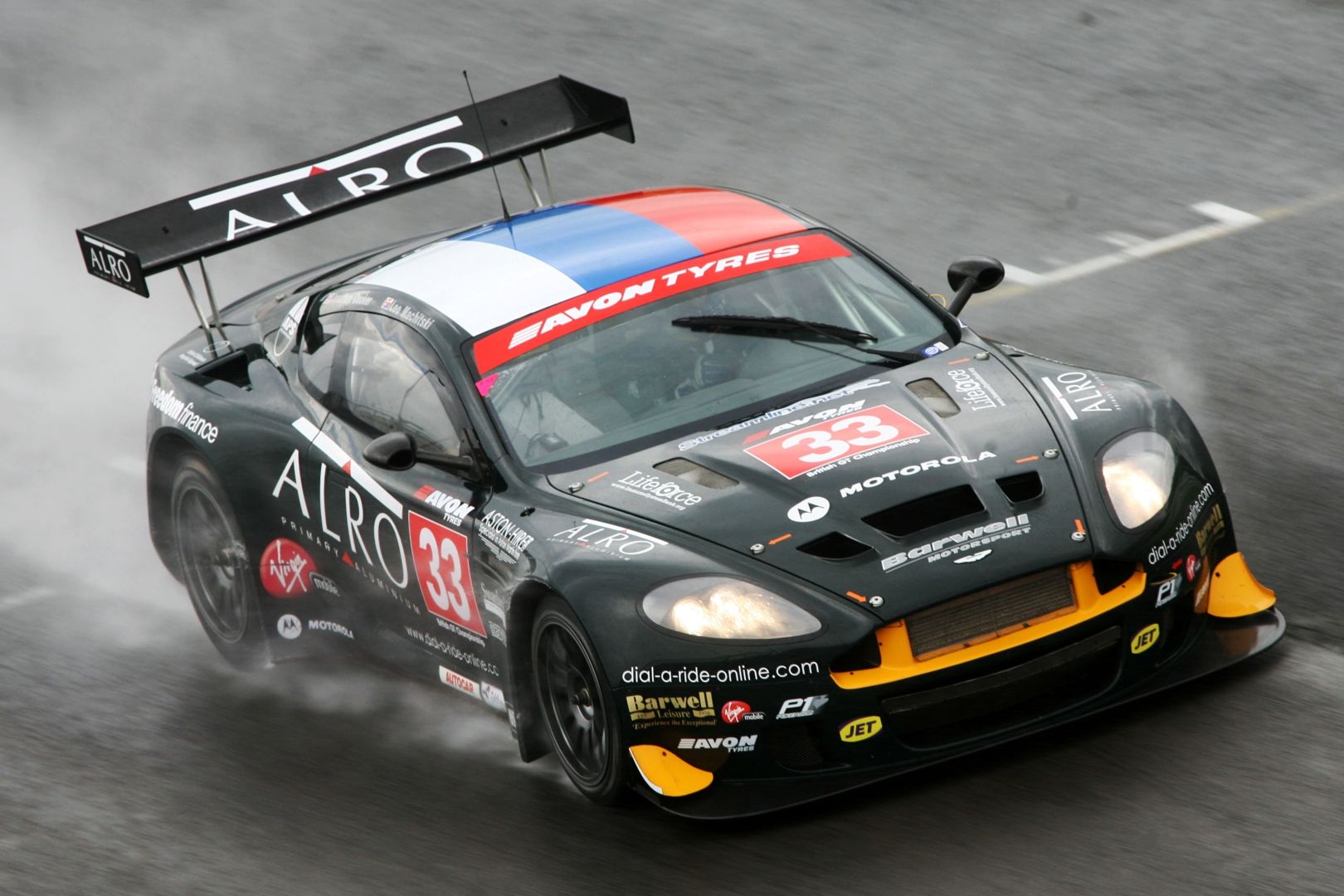 Yes, I agree and I look forward to one day, hopefully, having a DBRS9 or a DBR9. I think they're fantastic.
Well, you know where to come Charles! [laughs]
Yes, I certainly do Dylan. Over the last few years, companies like Aston Martin have been producing modern continuation cars. Aston have done the DB4 GT and then more recently they've done the DB4 GT Zagatos. What do you think about these modern continuation cars?
It's a funny one really.  Let's kind of wind the clock back a bit.  For many years, people have taken Astons and modified them and evolved them.  If you look at the DB4 Lightweight racing cars, for instance, they were heavily modified but they were very serious racing cars when they were eligible. I'm sure in the same grids that your father raced his old car, they're awesome things.  I think there's a time and a place for everything and I don't necessarily have a problem with continuation cars, but I do think that their pricing on this stuff is ridiculous really.  I think they're doing a series of Bond DB5s and they're like £3 million each. Well, I don't get that. Let's say you had £1 million, you could buy the best right hand drive DB5 in the world today for that.  Why would you pay another £2m to have a car which is brand new and it's got some gadgets fitted.  It certainly wouldn't cost you £2 million to fit the gadgets into the car you could buy for £1 million, so I don't really get the pricing on it.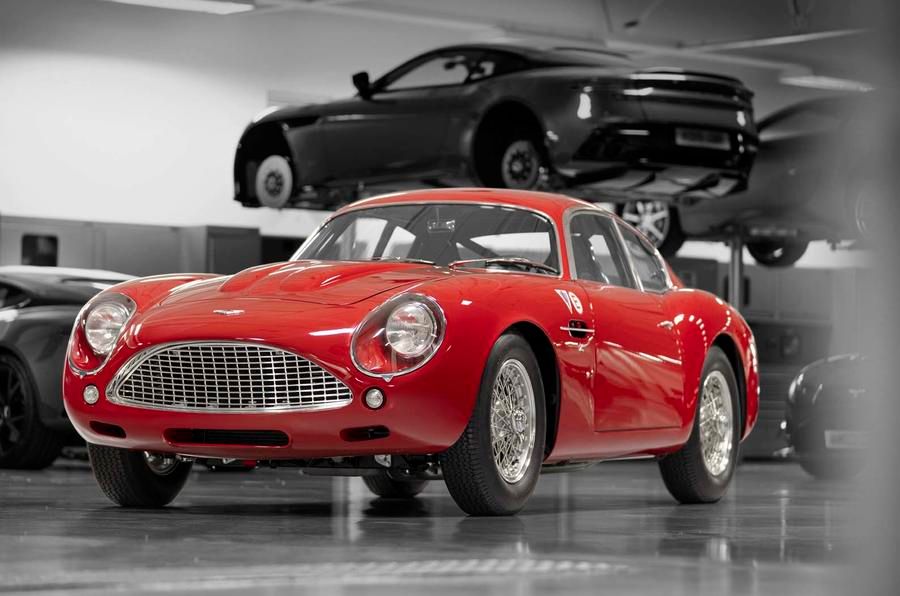 Some people are really anti continuations.  I understand the ethos behind it. I think that raising awareness for the heritage of the company is a good thing, but it can also be damaging as well.  I think it comes down to how often they do it.  I don't have a problem with the GT and the GT Zagato continuations.  I think the Bond DB5s are a bit unnecessary. But it's fine, like I said, there's a time and a place.
Over the last few years there's been a bit of a correction in classic car prices generally, then there's Brexit, then there's the dreaded coronavirus. What's your take on the classic car market at the moment?
I think it depends on what kind of cars you're offering.  It does seem at the minute, cars that are sub £100,000, and maybe even sub £50,000, I think that side of the market seems to be on fire.  People who I know who deal in that sort of stuff literally can't get enough cars. I think probably a combination of the fact everyone has been locked away for two months and the sun is shining and there's this sort of sense of freedom. Those cars in that price bracket are generally quite attainable for many people.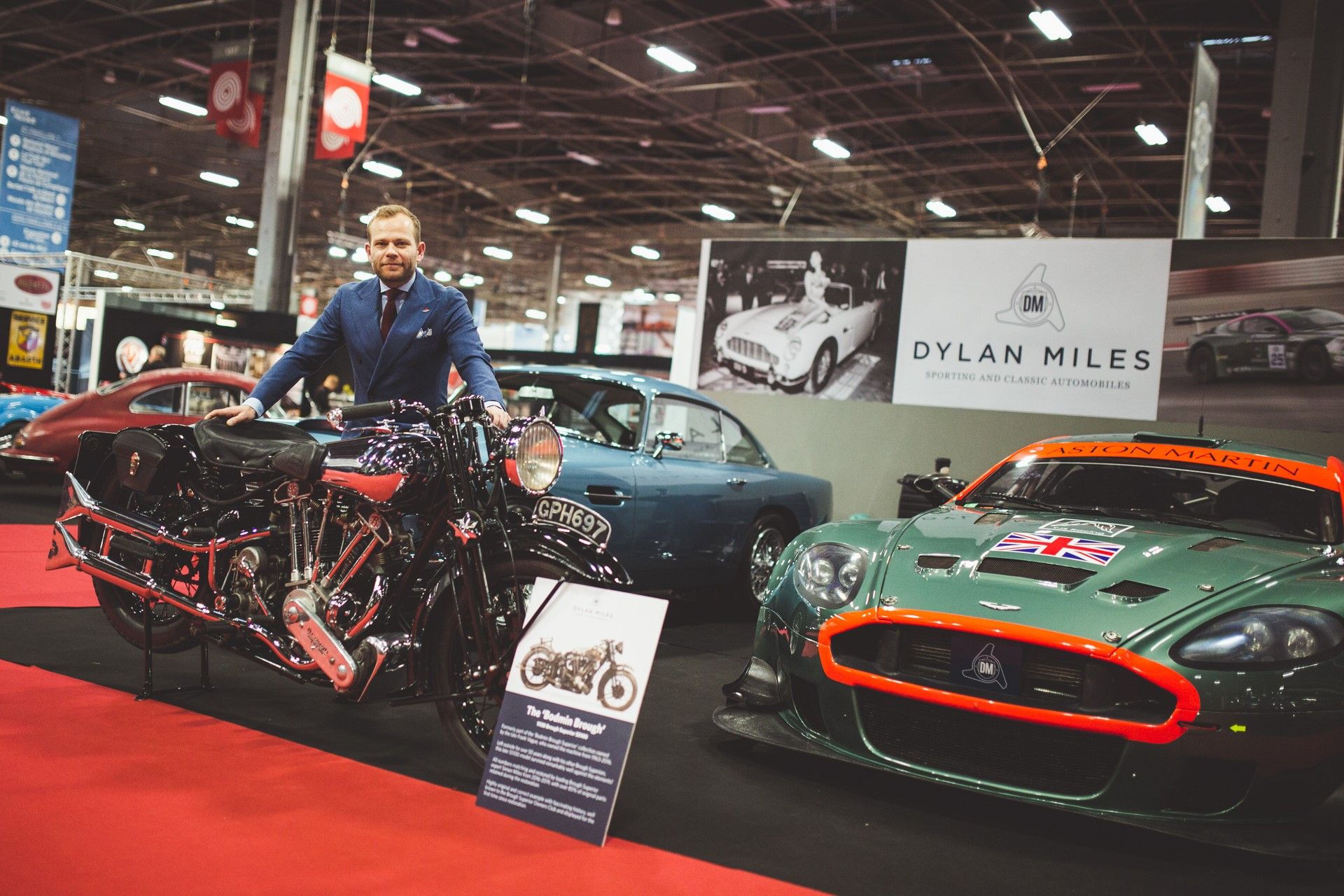 On the higher value cars, I think the market is fairly similar to how it's been for a few months.  I did actually at the start of the coronavirus outbreak, at the beginning of lockdown, I sold a DB5 Convertible in the first or second week, where the guy rang me up and said "I'm bored, I really fancy one of these, can you find me a car?"  So we did that. I did sell a couple of other cars during the lockdown.
There is certainly plenty of interest across the board with people wanting collectable cars.  I think the challenge at the moment for a business like mine, which is consignment based, is to try and get the cars consigned at the right level and manage expectations of the buyers and sellers.  There does seem to be from the buyer's point of view, everybody really does want to get a good deal today and I can understand that. Equally sellers are, in some instances, being open to offers. There are some people who still believe their cars are worth the same as what they paid for them in 2016 and so obviously that doesn't work.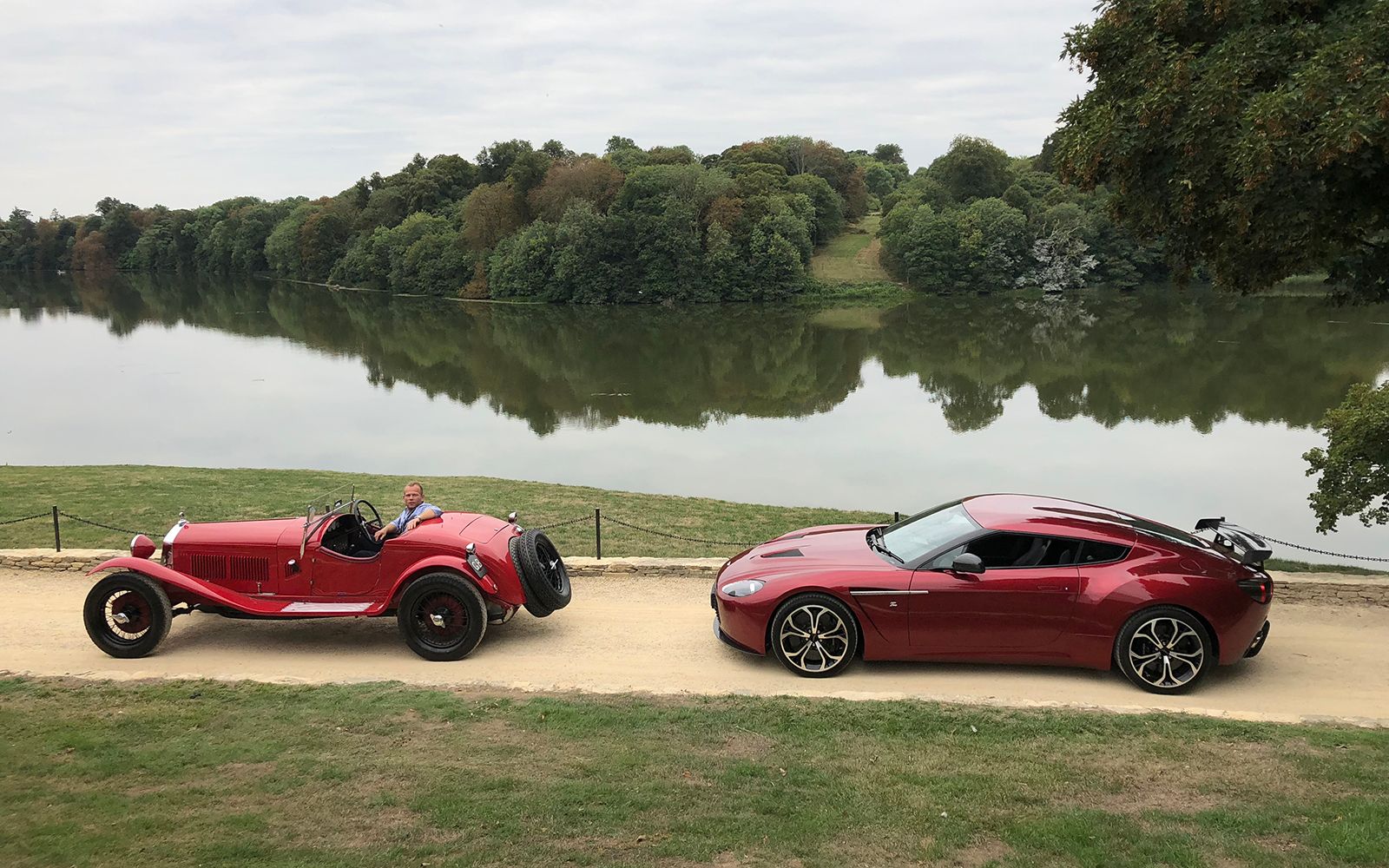 I think it's sort of the same old story really, the best types of the best cars will always be worth a premium and they'll be saleable. It's the 'also-rans' or the cars that have got question marks, they're always the hardest ones to sell. But everything has a price, so it's purely down to getting the pricing right.
Before we go to our last few quick fire questions, I was wondering if you could tease out any good stories from your progression through the automotive world?
[Laughs] I'm not sure it would be a good idea if I shared too many of my stories with you Charles.  There's loads of stuff. I've been very lucky to have worked on the East Coast of America, as well as all across Europe as well. We had some quite good times in America, with a buddy of mine Hugh Angle. We both worked at Autosport Designs in New York State and we did a couple of great events.  I did the Copper State 1000 Rally with Tom Papadopoulos, who owns Autosport Designs, in his Ferrari Daytona and that was pretty special.  We were blasting through the Arizona desert at speeds which I'm not going to say on this interview, but that was a pretty special moment with the sun beating down and the Rolling Stones on. That was quite something.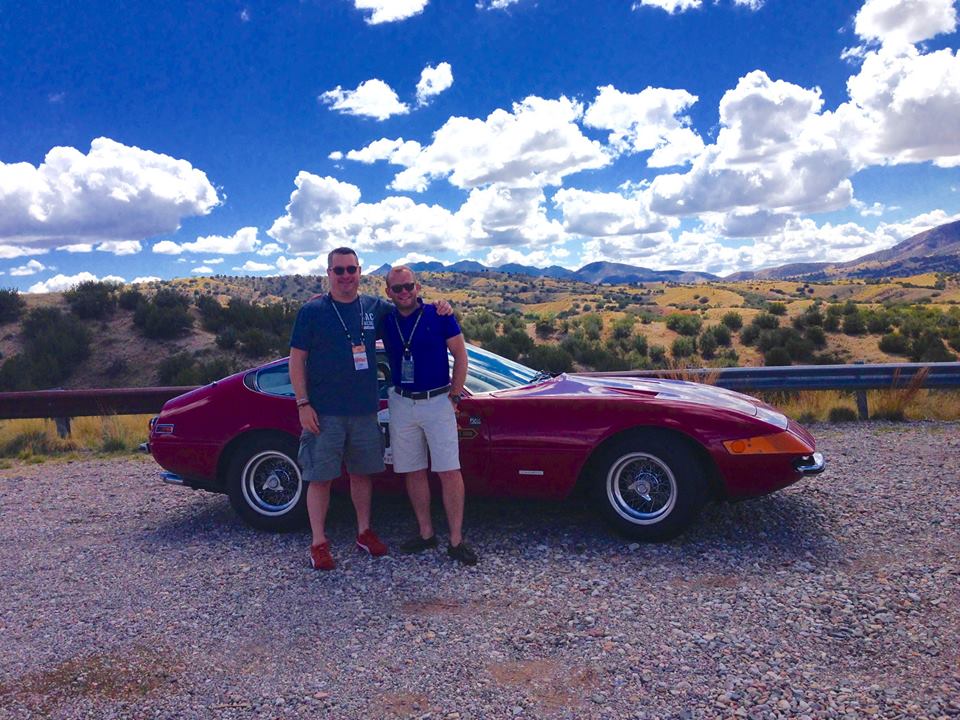 Hugh and I did a rally in New England in a V8 Vantage. We got stopped a number of times by the local State Troopers. That was quite an expensive rally in the end.  I'm very lucky as well to have worked with the people I've worked with. I've built loads of good friendships and loads of good relationships.  
Throughout my career, a few cynical car dealers say 'oh, you can't keep a job down, you've had too many jobs', but the reality of it is, it's all about relationships. In all of the places I've worked in the past that still exist, obviously there's two of them that don't now, but I still do regular business and maintain good relations. That's what it's about. This whole industry is very much a relationship based industry and if you have good relationships you can get stuff done. I enjoy working with other people.  So there's too many stories to mention.
Well, you have to tell me some of the less PG ones another time.
[Laughs] When we're not recording, Charles! I think that's probably a good idea.
Yes, fair enough. To end with, some quick fire questions. So favourite classic Aston Martin?
I'm going to be biased, DB5 Convertible, and our car in particular.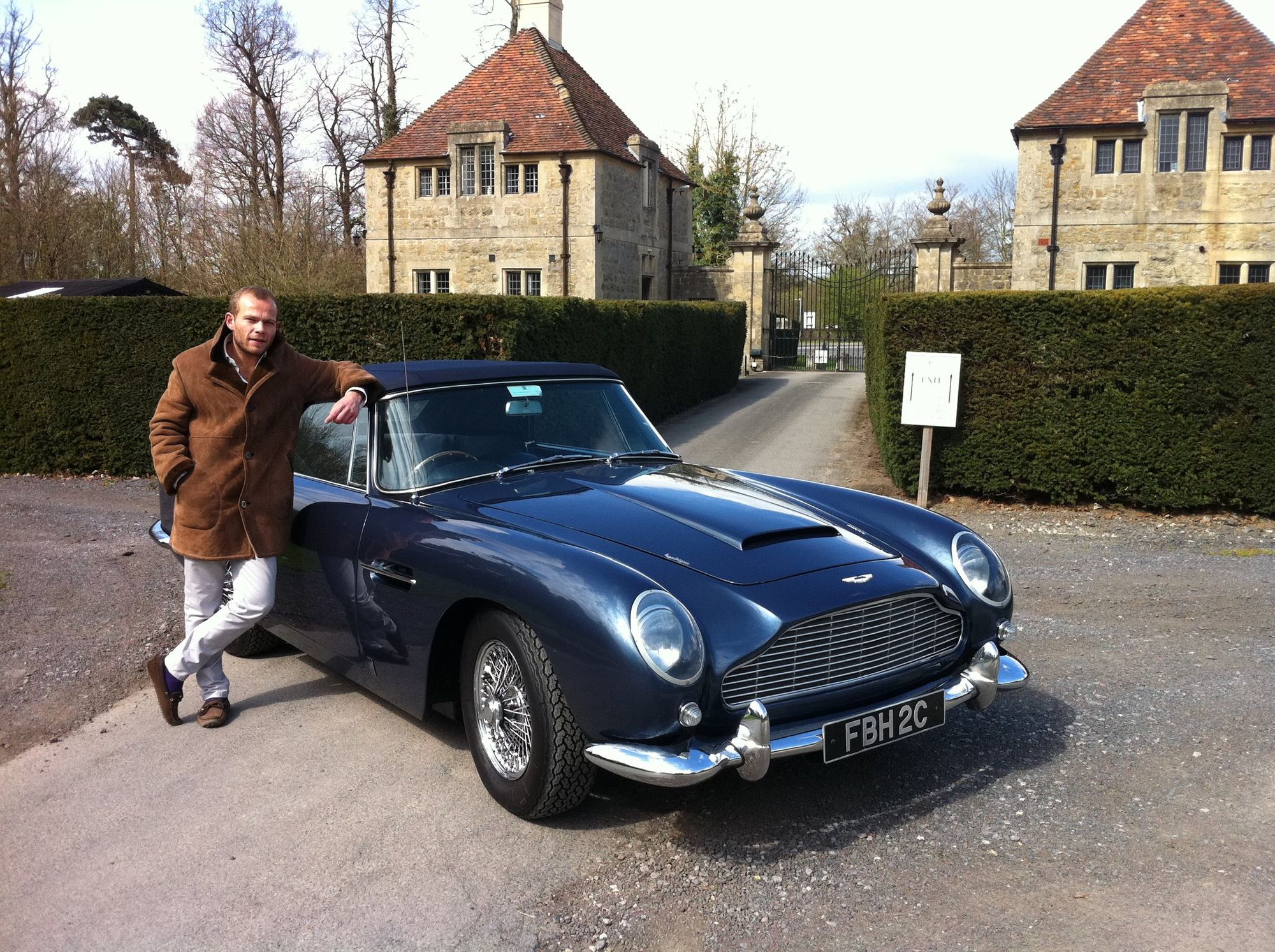 Favourite more modern Aston?
V12 Vantage.  I had one myself, a fantastic car, superb value for money today.  Really regret selling mine.  In my opinion, they have the heart and soul of what Aston are about. They're great fun, and I know you're a big fan as well. They're cool things.
Best and worst cars ever owned?
Ooh, that is not an easy one because they're good and bad for different reasons.  Overall I think the V12 Vantage as a sports car was probably one of the best sports cars I've ever owned to date. The worst car, probably my first classic car which was a 1971 Alfa 1750 Spider, which literally broke down everywhere I went in it.  It was very cool. It was Pine Green and I bought it off our next door neighbour who had had it for 20 years but it was the most unreliable car.  The roof leaked, it never got where I wanted to go, but it was fun learning about it in the process.
I can definitely sympathise with that. I've still got my 1975 GT Junior Alfa, which I got when I was 17 years old. I can tell you I've spent a fair few hours on the side of roads or on the back of a recovery truck in that car. But I guess that's the joy of owning a classic Alfa. Last question, money no object, three car garage?
Wow, that is a tricky one. Right, I would have an MG K3, that's a pre-war car.  I would have a DB4 Zagato as a '60s car. And I'd have, maybe an Aston One-77 as the modern. Yes, that would do. There you go, that's my three.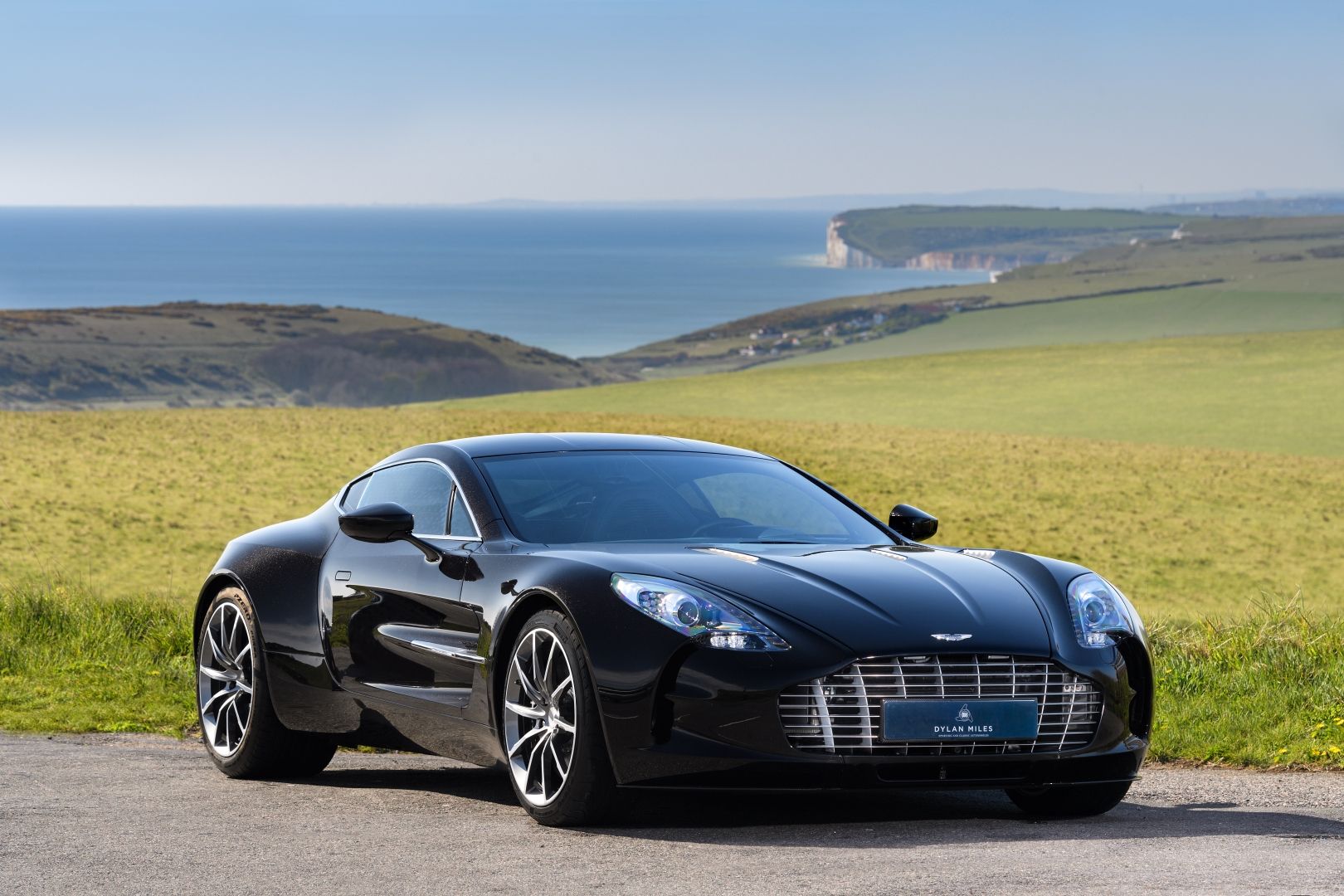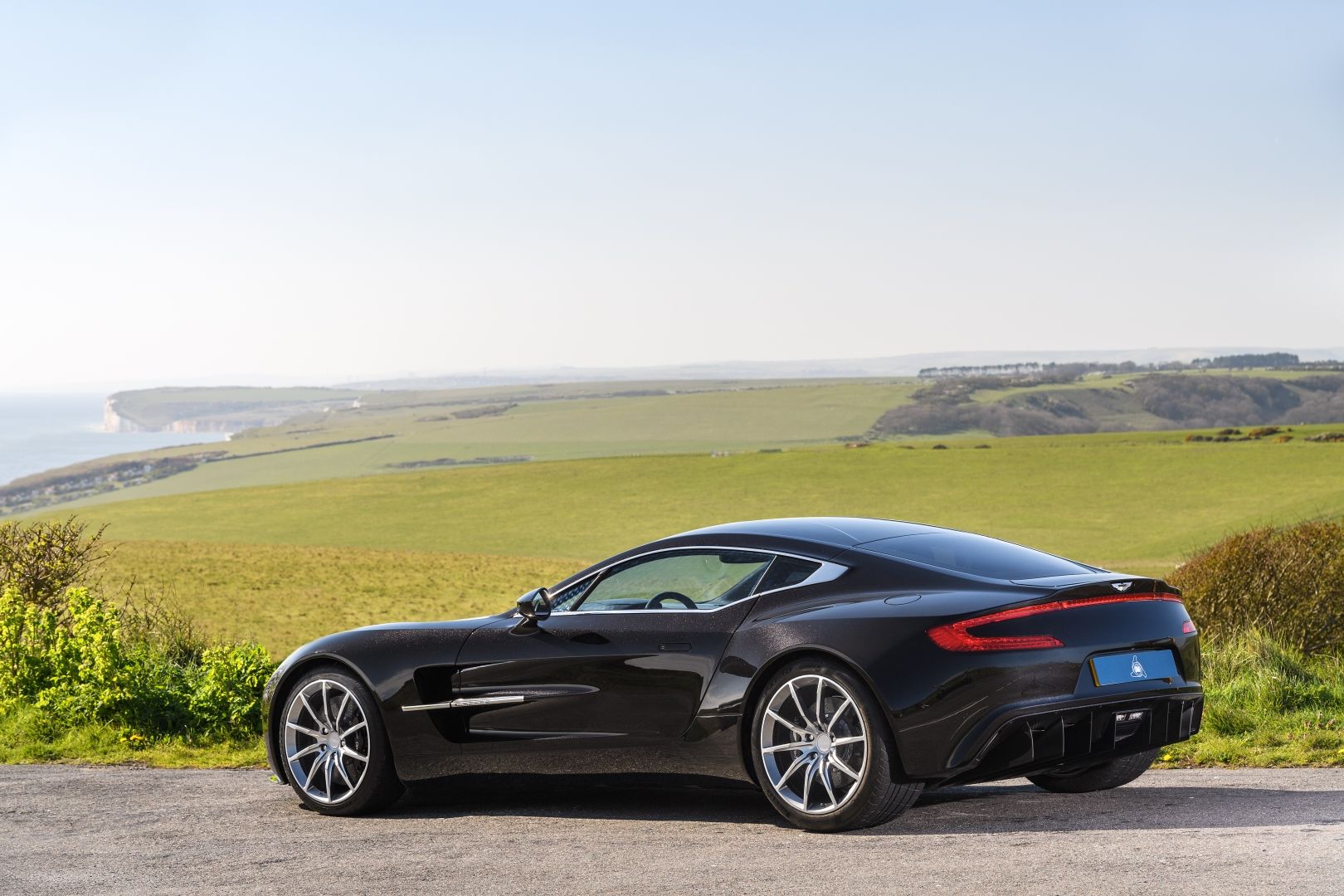 Good choice, which colour for the One-77?
Black.  Definitely. I sold a black one last year and that car in black looks like the bat-mobile. I've never seen a car that's got so much presence as that.  I know that people ordered them in quite outlandish colours, but there's something quite cool about having a car like that in a subtle colour and it just works really well.
Brilliant. Dylan thank you so much for your time, it's been really interesting. Hopefully we'll catch up soon.
You can find Dylan Miles's latest stock on his website at https://www.dylan-miles.com/.
---
---