Full House: The Apex Interviews Duccio Lopresto
Our guest this week is passionate car enthusiast, Concours judge, market specialist and music producer Duccio Lopresto. As a son of one of Italy's leading car collectors, Corrado Lopresto, Duccio has grown up in and around some of the world's finest automobiles. As the young custodian of the Corrado automotive legacy, he also plays an important role in planning out the future of the Lopresto Collection and how it can best be shared with enthusiasts worldwide. He joined us this week to discuss his life in cars, his take on the future of the classic car market, and much more besides.
Hector Kociak interviews Duccio Lopresto for The Apex by Custodian. Recorded and Produced by Jeremy Hindle and Guillaume Campos.  Transcribed by David Marcus. Edited by Hector Kociak & Charles Clegg.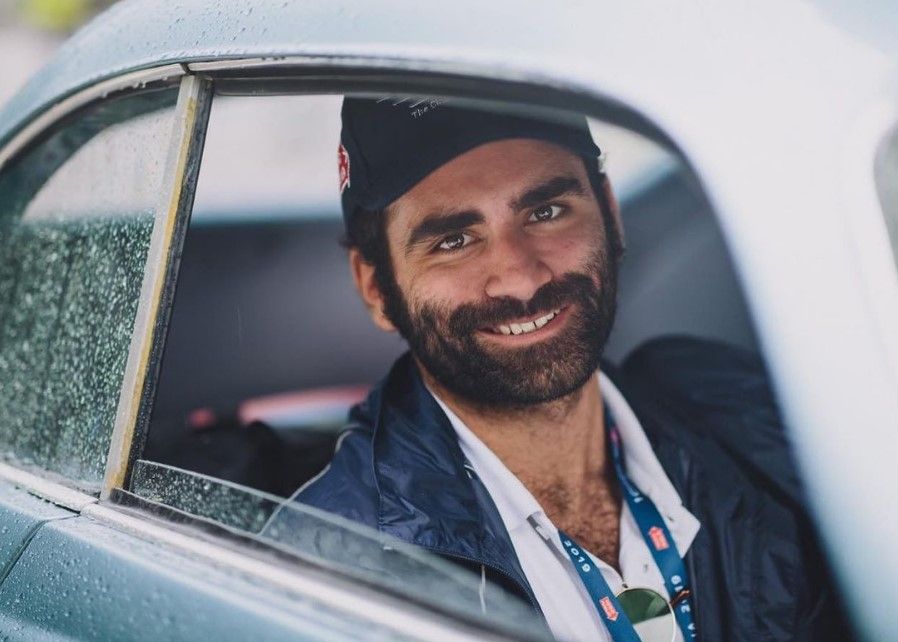 What are your earliest memories of automobiles, and when did you really begin to be interested in the cars that you grew up around?
I think I've always been a car guy, at least since I was very young. The first memory I have is actually being in a Fiat Balilla - I think I was around four or five years old - together with my father. That was the very first car that he bought when he was 18; he personally restored it back in the day. We were participating at a small local rally in the area of Milano, and I remember having so much fun being in the car with him, doing the regularity races and just seeing all these crazy old vehicles. I think that left quite a big mark on me.
After that, there were many more memories. As you know my father has always been passionate about these objects, these cars, and I was kind of his luggage at every event around the world(!). I also remember going to all the restoration shops with him in Italy, visiting the old masters, and going to all the different classic car events. I saw the whole development of his passion, which then in turn developed in me.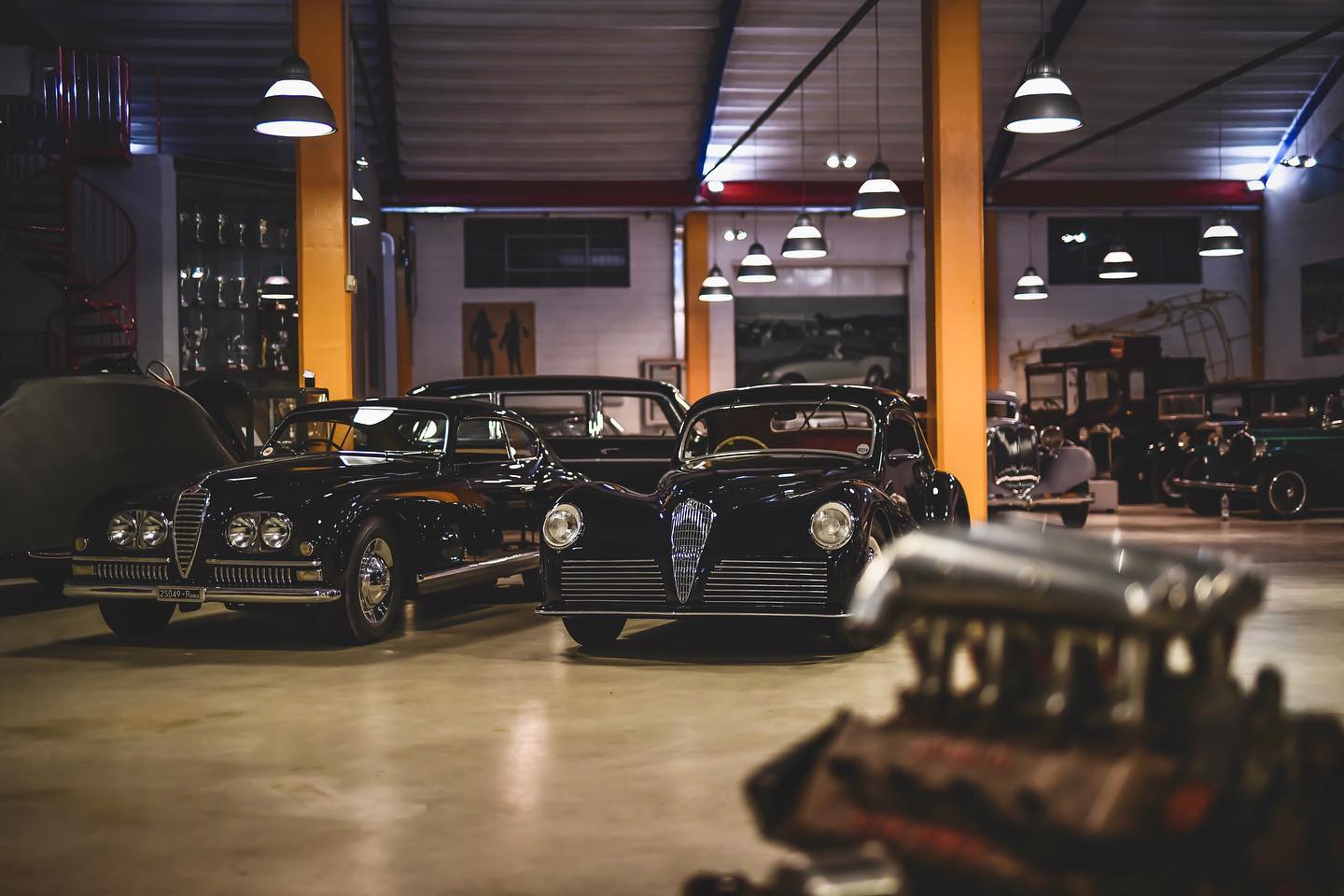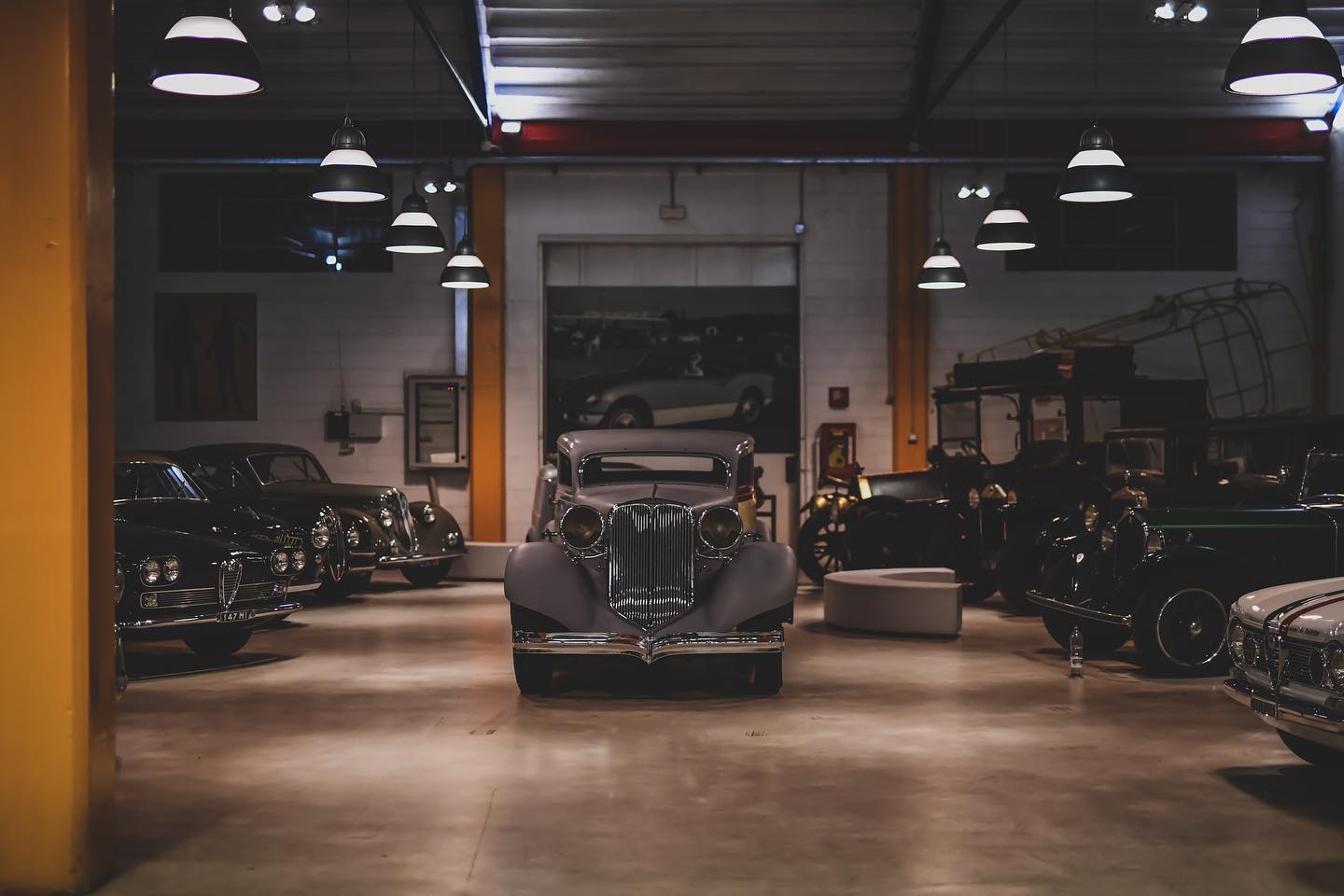 That sounds like a wonderful childhood! Speaking of the Lopresto Collection, it is notable for its many prototypes and cars with special coachwork - what is the philosophy behind it, what cars are your particular favourites, and how do you spend your time looking after it?
The philosophy is quite simple, in the sense that my father and I have always been passionate about Italian cars - strictly Italian cars. More specifically, the philosophy of the Lopresto Collection is really to gather all the most important and relevant one-off prototypes and limited edition cars which really defined and changed Italian automotive history. We collect cars from many different eras: we have the very first Lancia from 1907 and the very first Isotta Fraschini from 1901, all the way up to the recent Bertone Nuccio prototype from 2008. So it's much more than a simple collection. It's more like a cultural movement, if I can say that. It started with the ideas and the vision of my father, and I am trying to take this vision forward for the next generation.
Apart from collecting these very special cars, we also try to restore and preserve them in a way that is unique, but also culturally and historically accurate. We try to preserve the original components of the cars as far as possible, and do as much research as we can about the history of these great objects. I think my father was a visionary, because he started collecting when these cars, these unique and strange prototypes, were not really sought after in the market. People wanted the big Ferraris and important Bugattis, while he was looking for something different. He was also very lucky, in the sense that he could buy them for really good prices back in the day.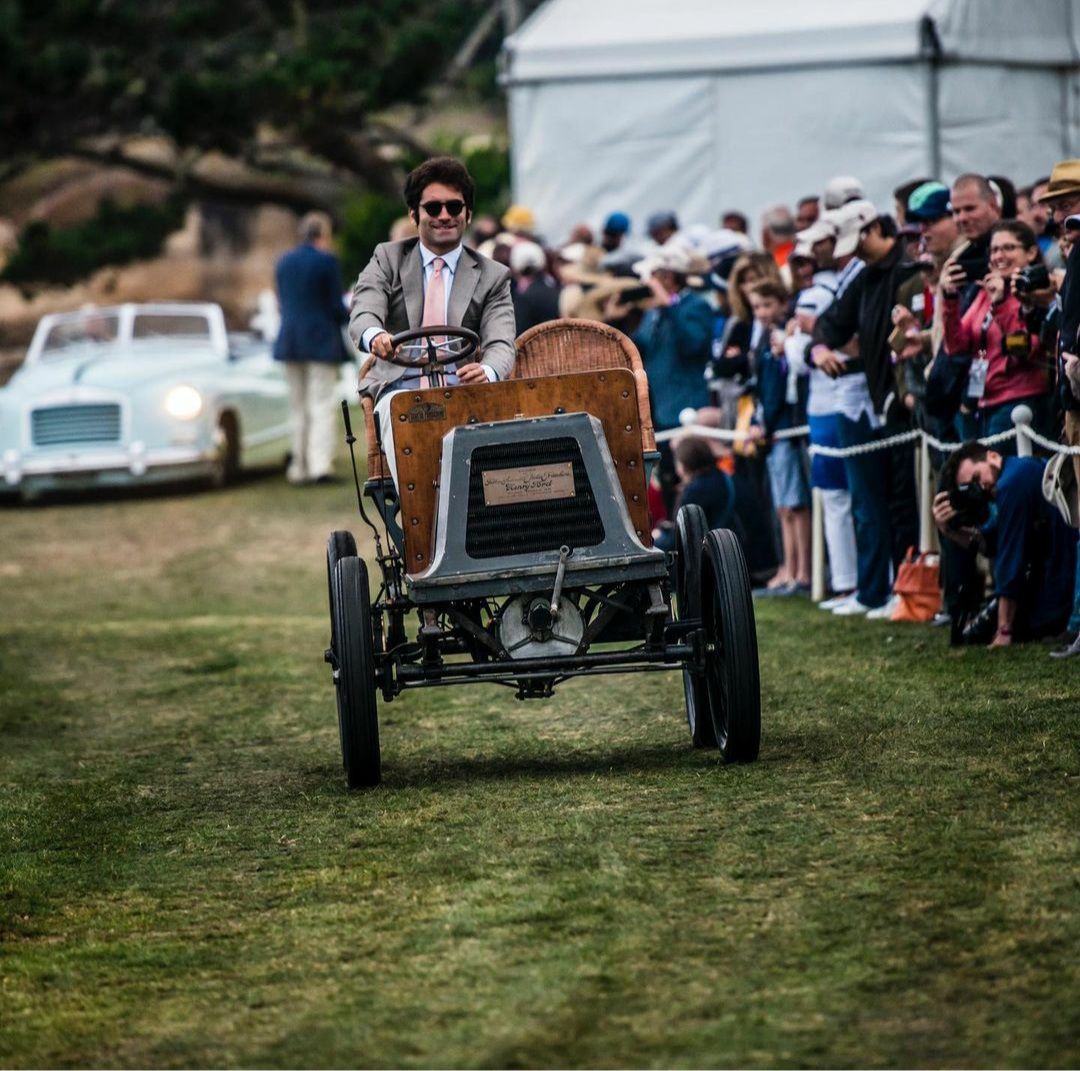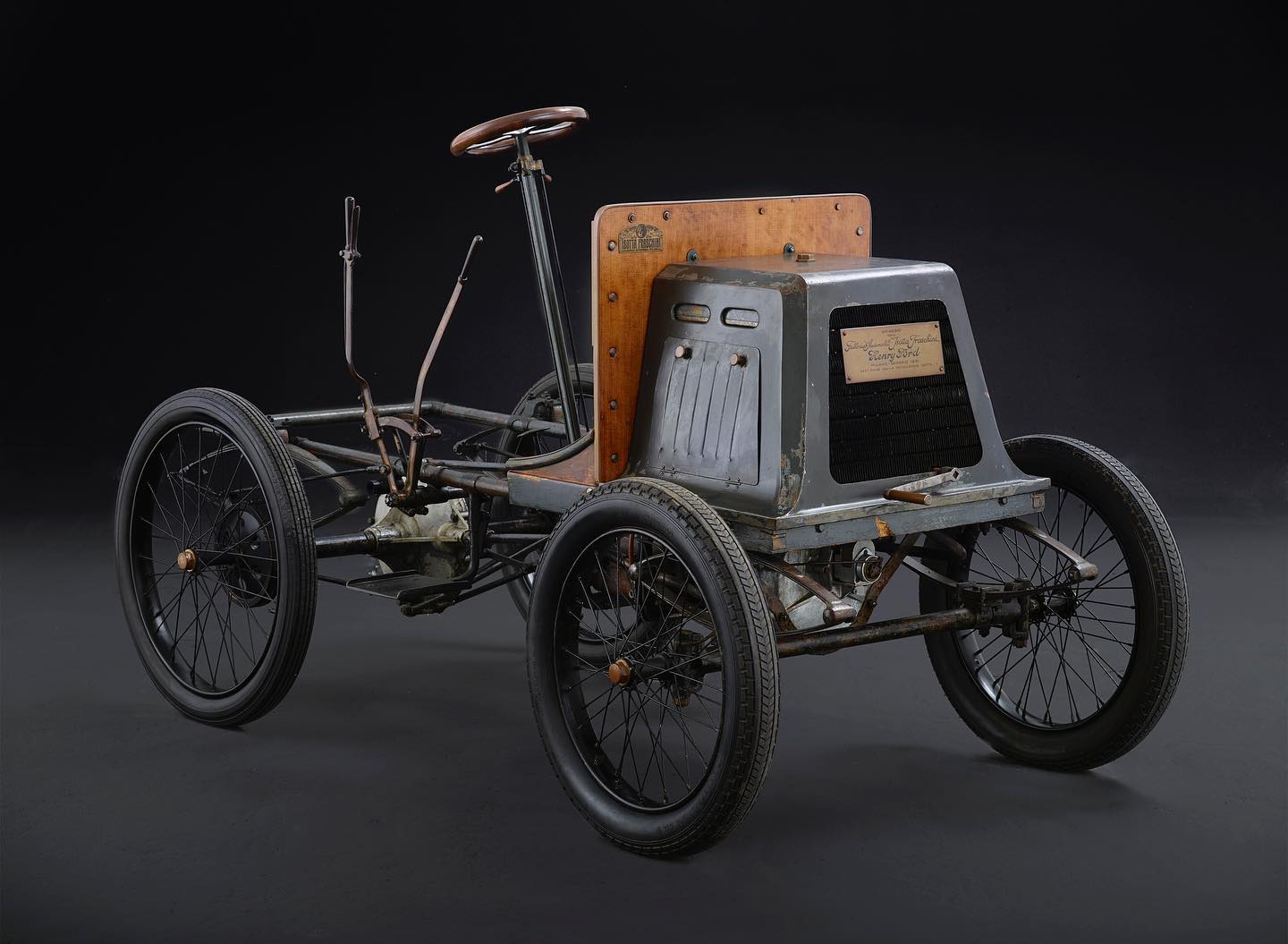 Do your automotive tastes differ from your father? Is there a particular theme that in the future you'd like to take forward yourself, or are you very much aligned with what he's done so far?
I'd say that our tastes are quite similar, because I got a lot of inspiration from him. Obviously coming from a different generation and having my own perspective on the world, I'm attracted to younger cars too, even though I love cars from the 1940s, '30s and so on. With my personal cars, I don't mind if they're not Italian - I own a 1980s VW Golf MK2, but I wouldn't consider that a part of the Lopresto Collection! I try to be more flexible, but when it comes to the Lopresto brand, there is that original focus, so only Italian prototypes and unique cars.
Speaking of those, I think one of the wildest restorations I've seen is your Alfa Romeo Giulietta SZ Coda Tronca Prototipo, which was given a 'half and half' restoration. It makes for some extraordinary photos - what was the story behind that particular car?
That car is very special. It's the prototype of the Alfa Romeo Giulietta SZ Coda Tronca and, as you know, that car really was a revolution in terms of Italian design and racing performance. The design allowed Alfa cars to be much faster and much more aerodynamic, which led to Alfa Romeo winning more races and subsequently achieving commercial success. So this is the actual car that Zagato took, starting from an Alfa Romeo Giulietta SZ and modified into a Coda Tronca version, which has a longer nose, is lower and has the back cut out, as the name suggests.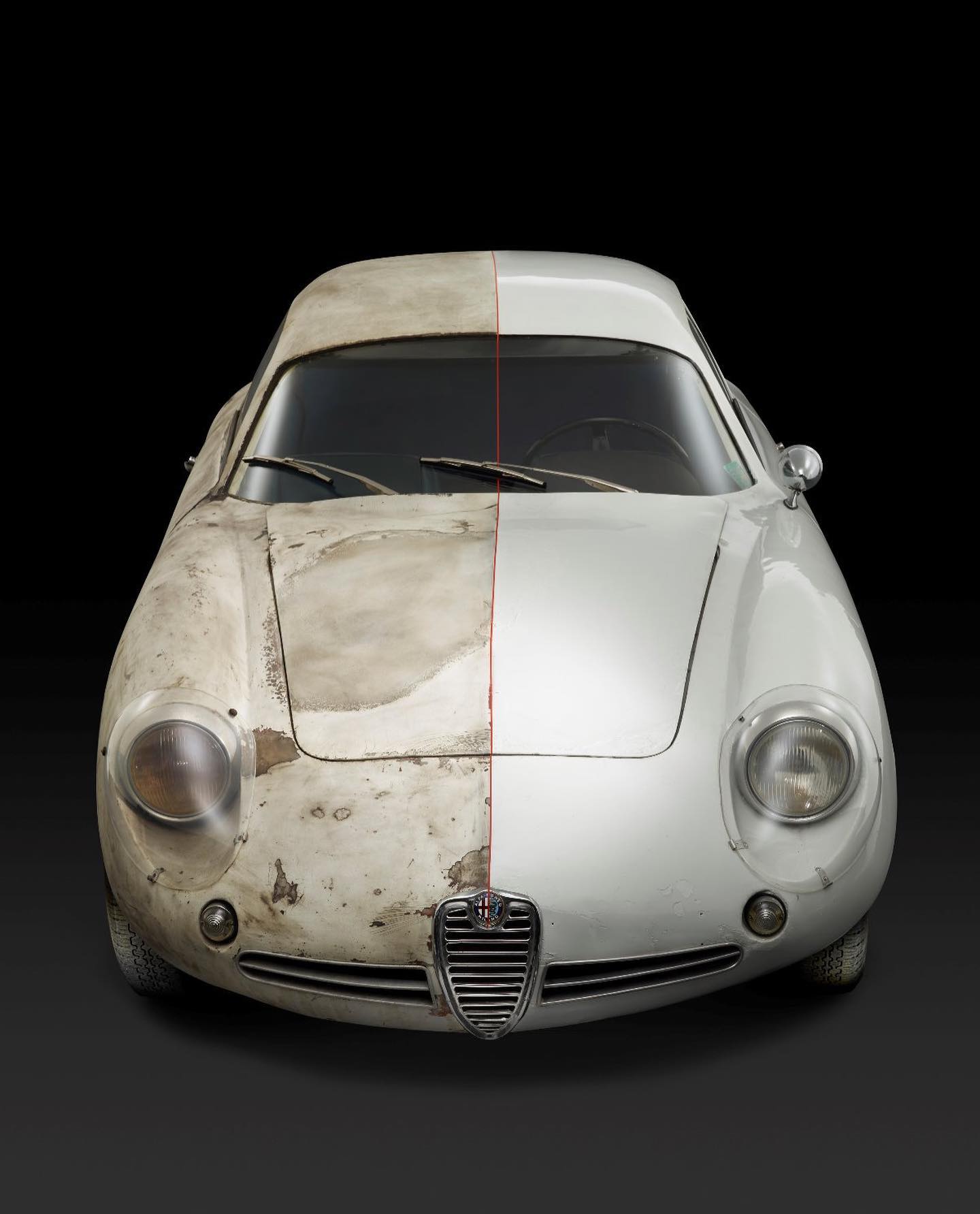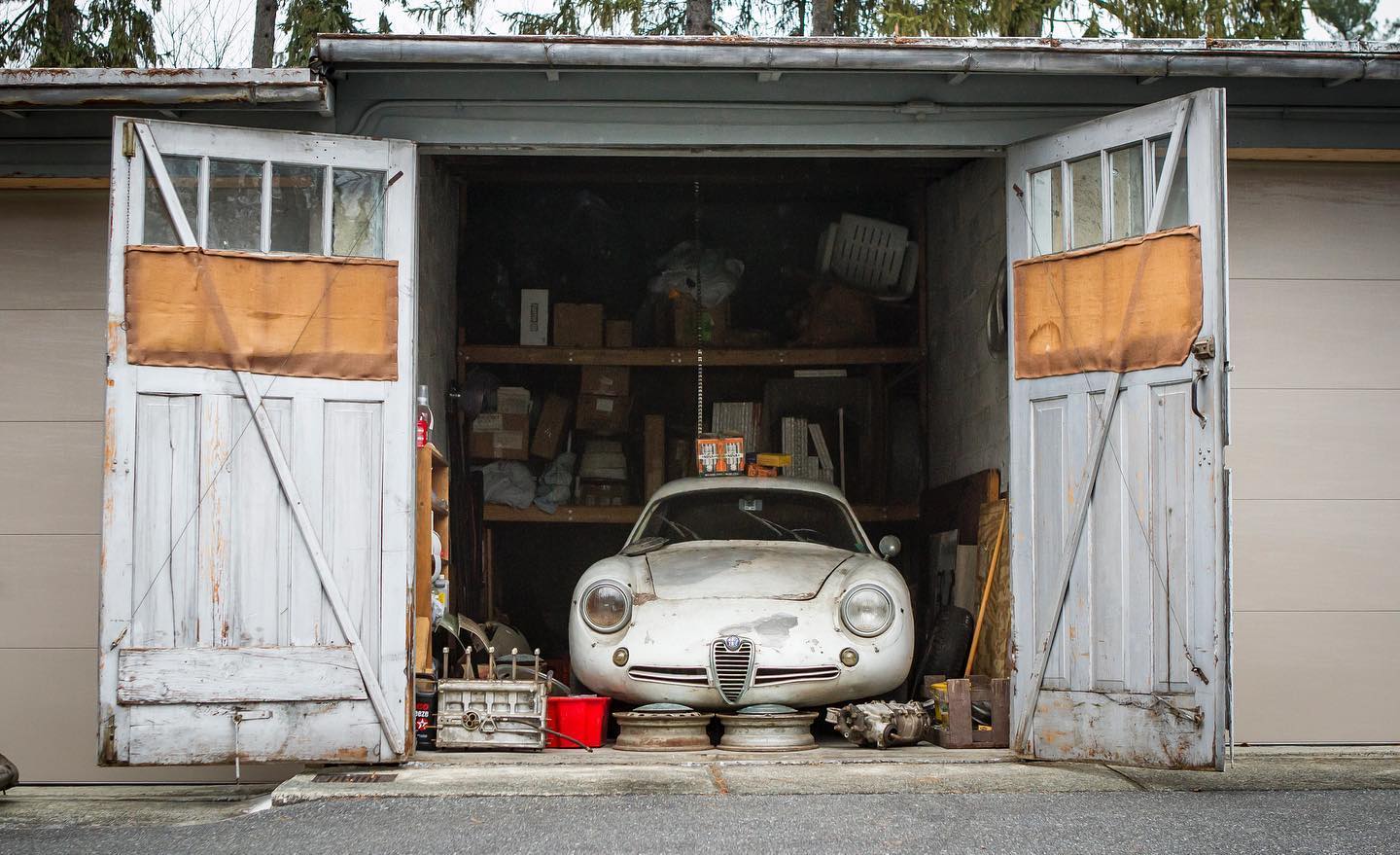 The car was found in Philadelphia, abandoned in a barn. An American collector had bought it back in the 1970s and kept it in a garage for 30 years. A very good friend of ours, Paulo di Taranto (who works for Zagato) found the car and called my father straight away, who immediately bought the plane ticket, went to the US and brought the car back home! Looking at the car, it was full of rust, dust and dirt. But the condition of the paint, of the interior, of the mechanics and of the metal was actually quite good. So my father decided to take one side of the car and not restore, but preserve the condition of the vehicle with the techniques that he had learned from fine art restoration. It is referred to as a restoration but really we preserved one part of the vehicle, which is the clean white part that you see, and left the other side as it was when we found it in the barn.
This was obviously a slight provocation because the car was supposed to be at Villa d'Este in 2016, which as you know is a Concours d'Elegance. My father said okay, I'm going to register the car there, and let's see what they think. Their reaction was to say 'actually guys, we love it - please show it at the event!'. When we went there and explained the idea that this car was a showcase of our techniques of restoration and preservation as applied to classic cars, and that it should be treated as very similar to fine art restoration, it wasn't long before we received UNESCO recognition, and that is timeless.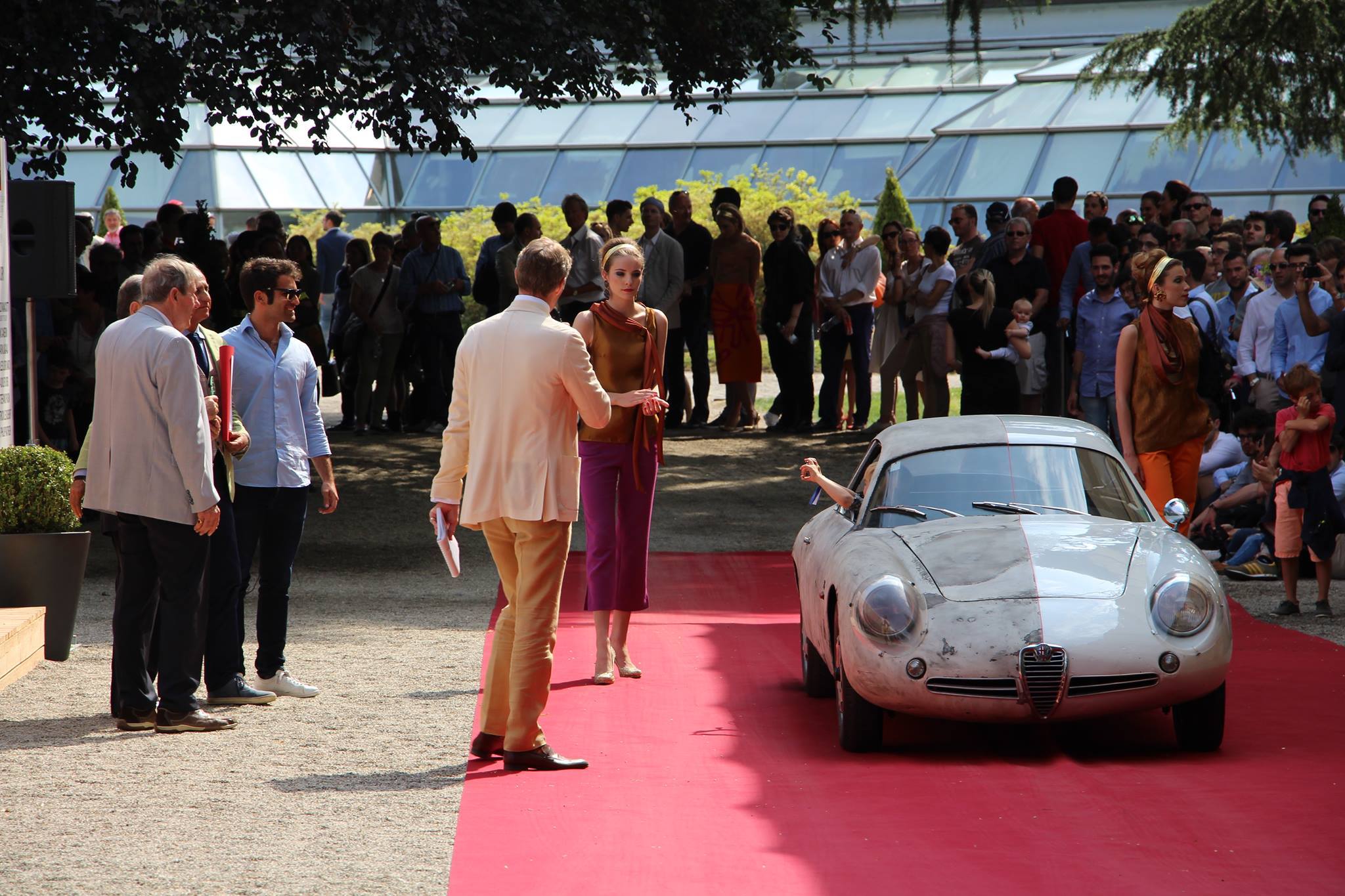 Treating the car as a historical object is a very interesting approach. I don't think many of us had ever seen something like that before.
Moving on to your own personal tastes, I've noticed that on your Instagram, for someone of your generation there is a surprising lack of modern supercars like Ferraris and Lamborghinis, and many more Alfas and Fiats. Are the older cars just more special for you than the pinnacles of modern hyper-advanced automobiles?
I think we are really talking about two different things. On one hand we have new cars which are examples of engineering or new developments in technology. I worked for Lamborghini for a bit, so I could see how the marketing department and engineering department work to achieve consistent top performance and the best sales numbers for the company. On the other hand we talk about art, in my opinion, because classic cars are a completely different story. They are cultural art pieces in motion, as I like to say, and offer a different experience.
They are much more difficult to use and maintain, but at the same time you feel the soul of these objects. I think that's what attracts me the most, because I love art, and I love beauty in every form. I find this beauty mostly in classic cars, and not in modern cars, although there are examples of modern cars which are interesting and will be potential collectables in the future.
Many supercar manufacturers try to appeal to that sense of the aesthetic and a 'more than a car' quality, with varying degrees of success I think. I suppose the buyers of those automobiles are also hoping that one day this beautiful carbon thing they've just spent a lot of money on might be held in the same esteem as those older classics.
Yes, exactly.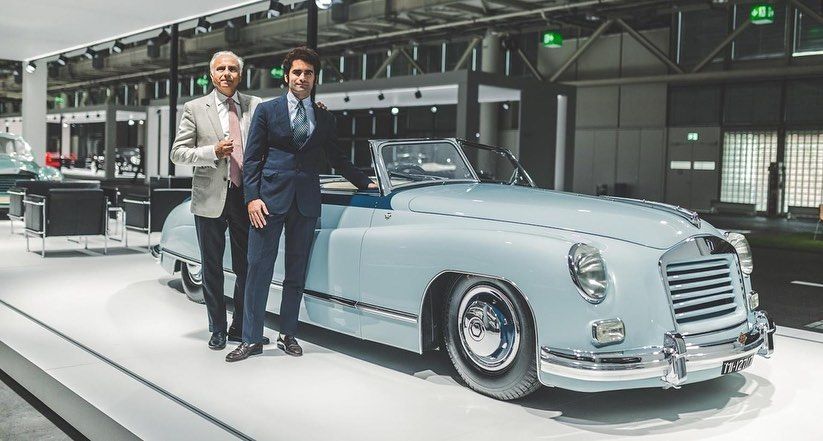 Speaking of the future, you've been described as one of the leading names in the younger generation of car collectors. How do you think we can bring younger people into the car collecting world? Do you think there's a risk that if we don't, the market could suffer?
Yes, that is a very difficult question. We live in a very particular period; apart from COVID, I mean in terms of where we are in 2021. Classic cars are of course at risk in the world that we live in, because of electrification, new regulations and various fears for the health of our planet. If we love them, we need to share the message first of all, and let people know that classic cars exist and they represent a very important part of culture.
Talking about younger generations, I think that we need to make the car collecting world much more inclusive and more fun, more dynamic. Younger people are attracted to experiences that let them be part of something, while the status of this world today is a little bit too 'old school' in my opinion. If you go to a Concours, only a few people can get in. If you go to Pebble Beach or Villa d'Este, at the end of the day the protagonists are very few. For young people to be more involved, there should be less elitism, more fun, and more cultural promotion, because at the end of the day culture is something that aggregates and gathers people together. In this context I think social media plays a fundamental role in sharing the message and to making things accessible to people that don't know anything about cars. So to conclude, yes, there is a risk that the market may suffer but I'm quite positive, because I see a lot of good activity in social media and interest among young people.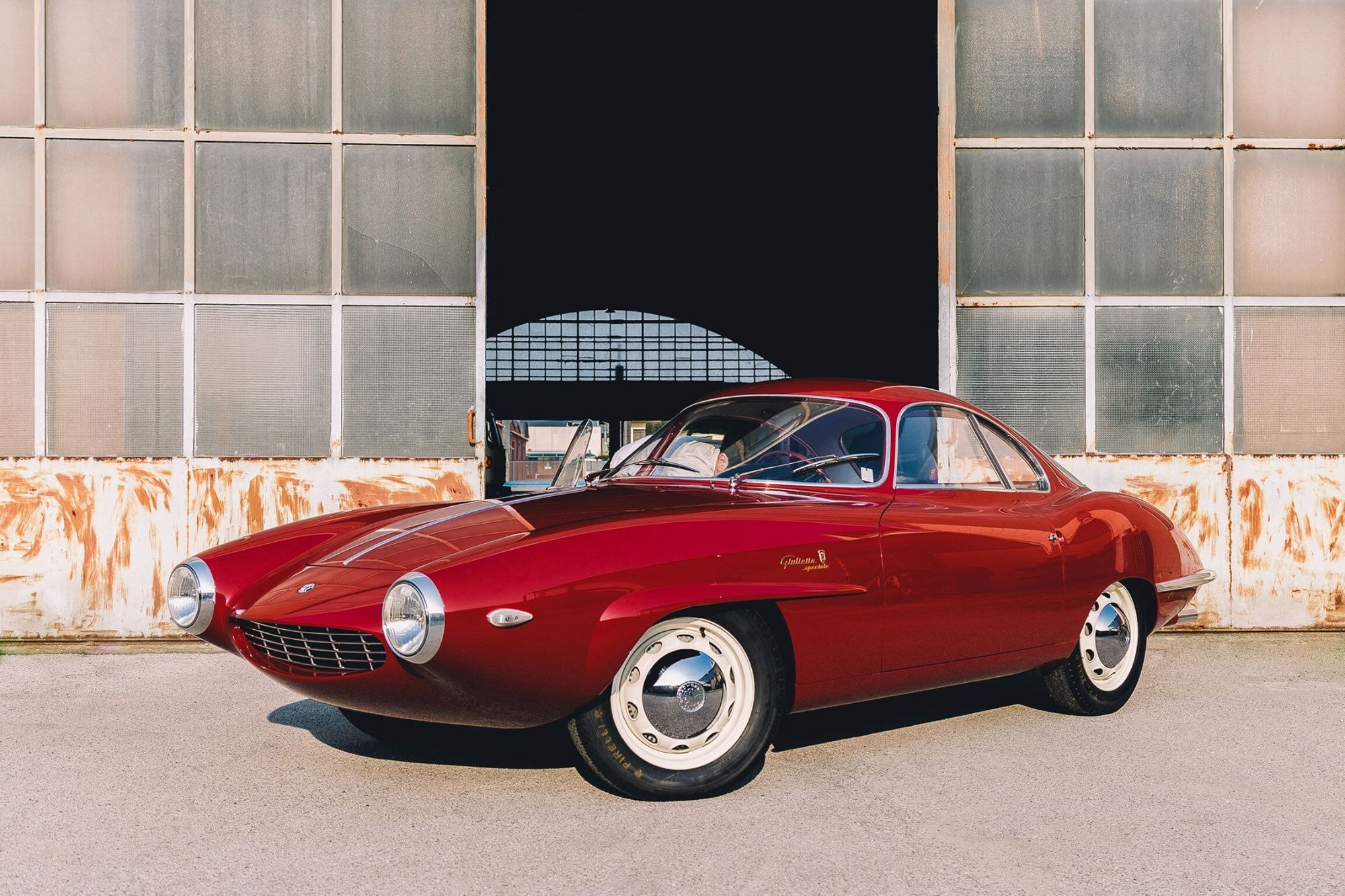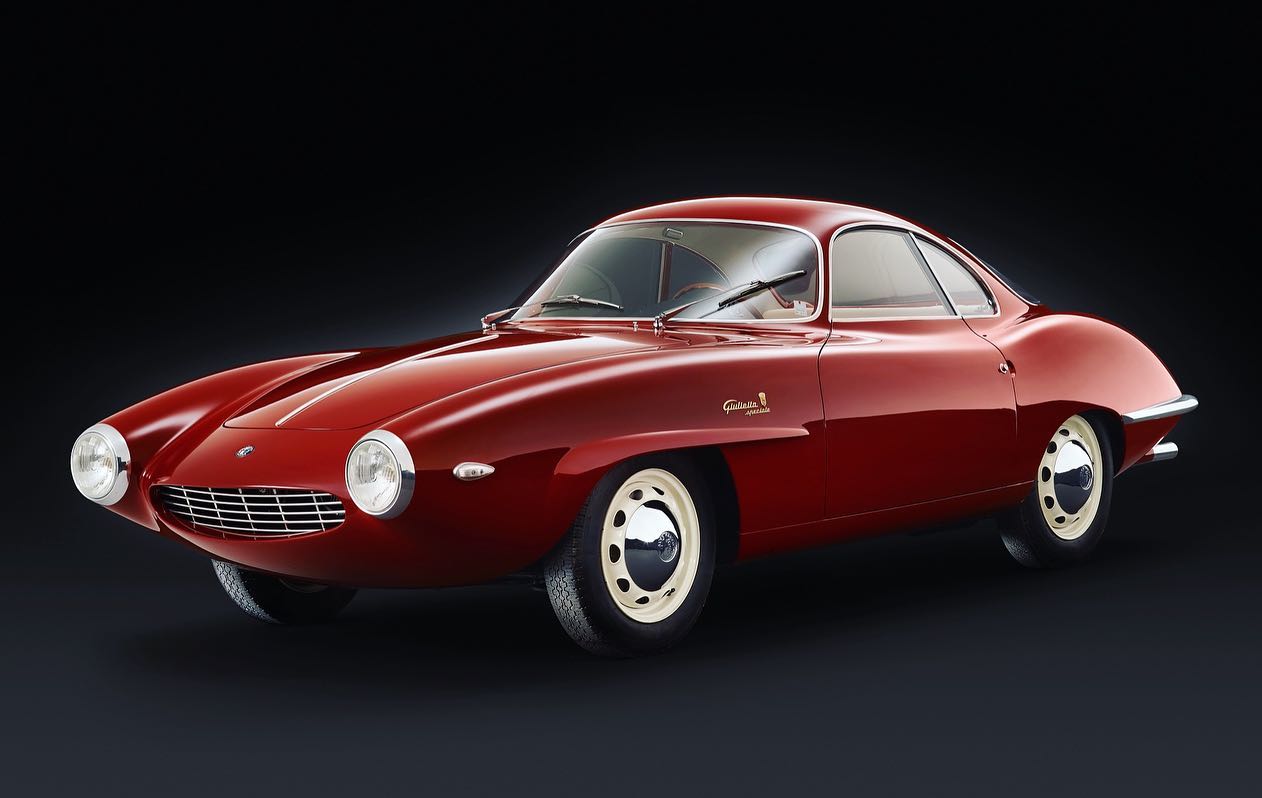 On the topic of fun, which cars you would pick from the Lopresto Collection which embody the kind of vibe which pulls people towards them?
It's difficult for me to choose, because I really love all of them! It's like when my father and I get offers to buy one of our cars, we're like - oh my God, please, we don't want to sell that one!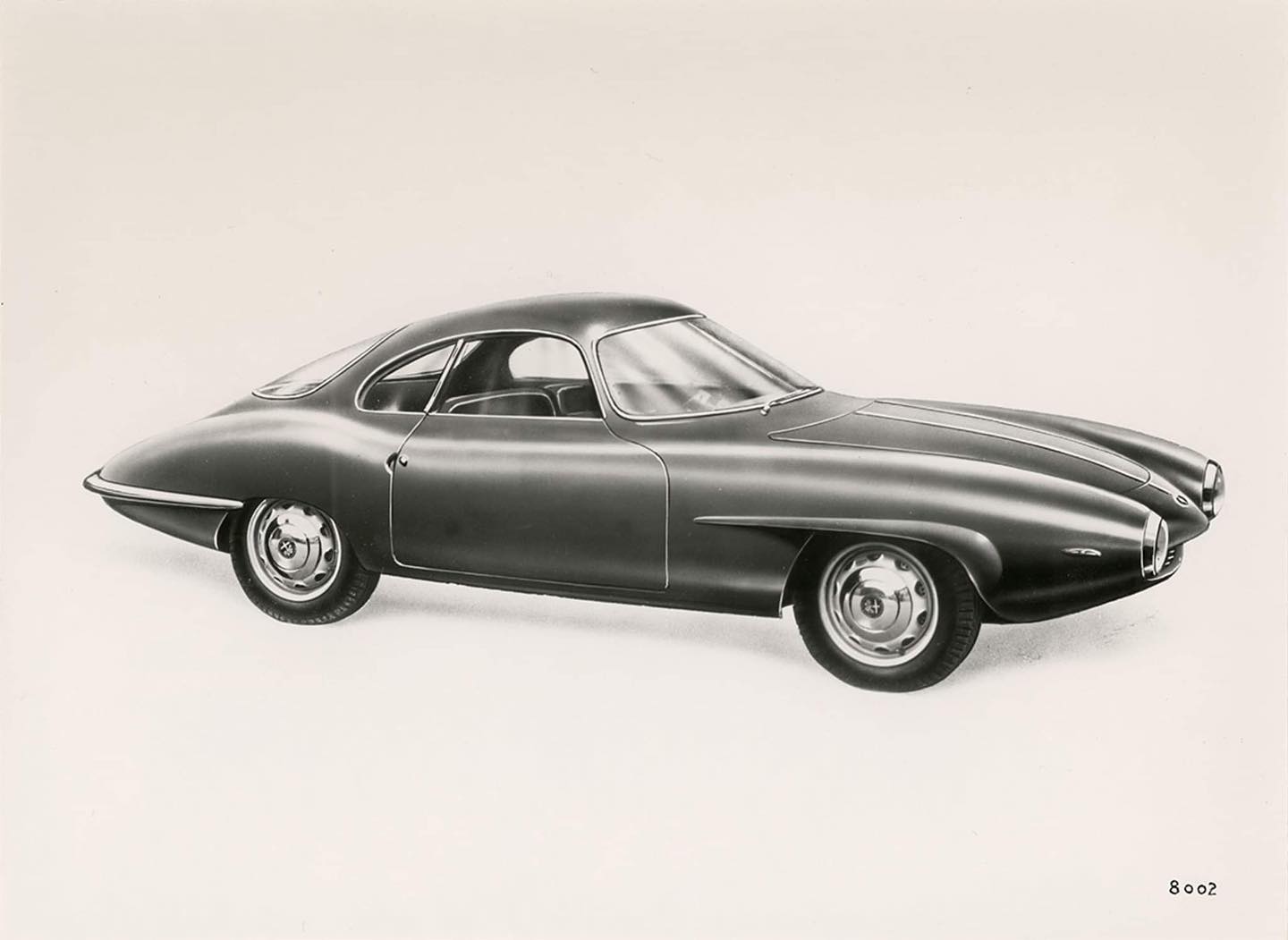 Hah, it's like someone asking you to choose a favourite child.
Yes, exactly - so very difficult! If we are talking about fun, the most fun car of ours I think is the Autobianchi 112 Prototipo by Pininfarina, which represents a kind of youthful 1970s vibe, a car made for the beach. It remained only a prototype, but it's just so cool for something made at that period in time. If we are talking about beauty, I think it's the Giulietta SS Bertone Prototipo, which is just an example of pure beauty in terms of aerodynamics and proportion. For novelty of design, I would choose the Lancia Florida two door coupe by Pininfarina.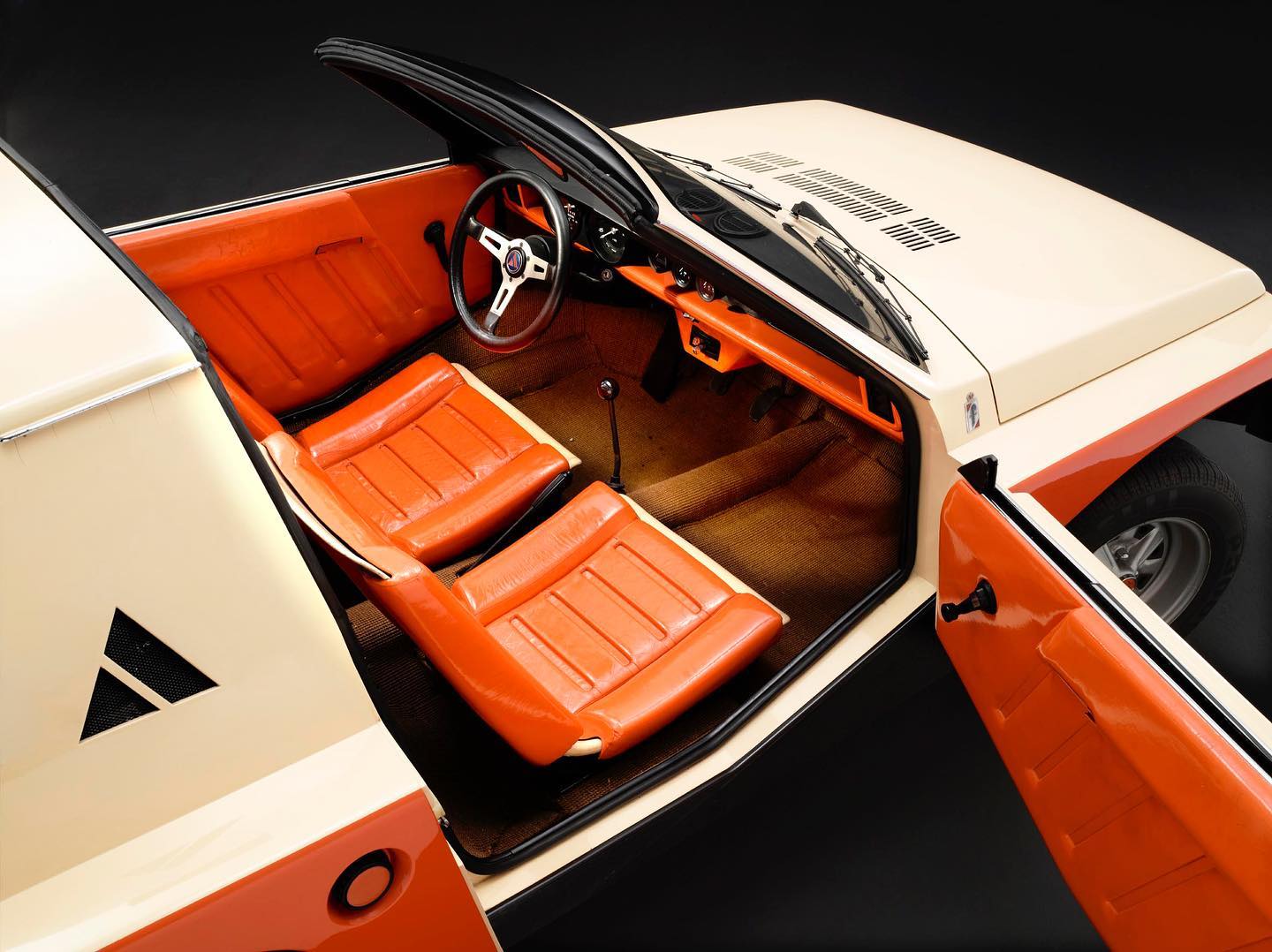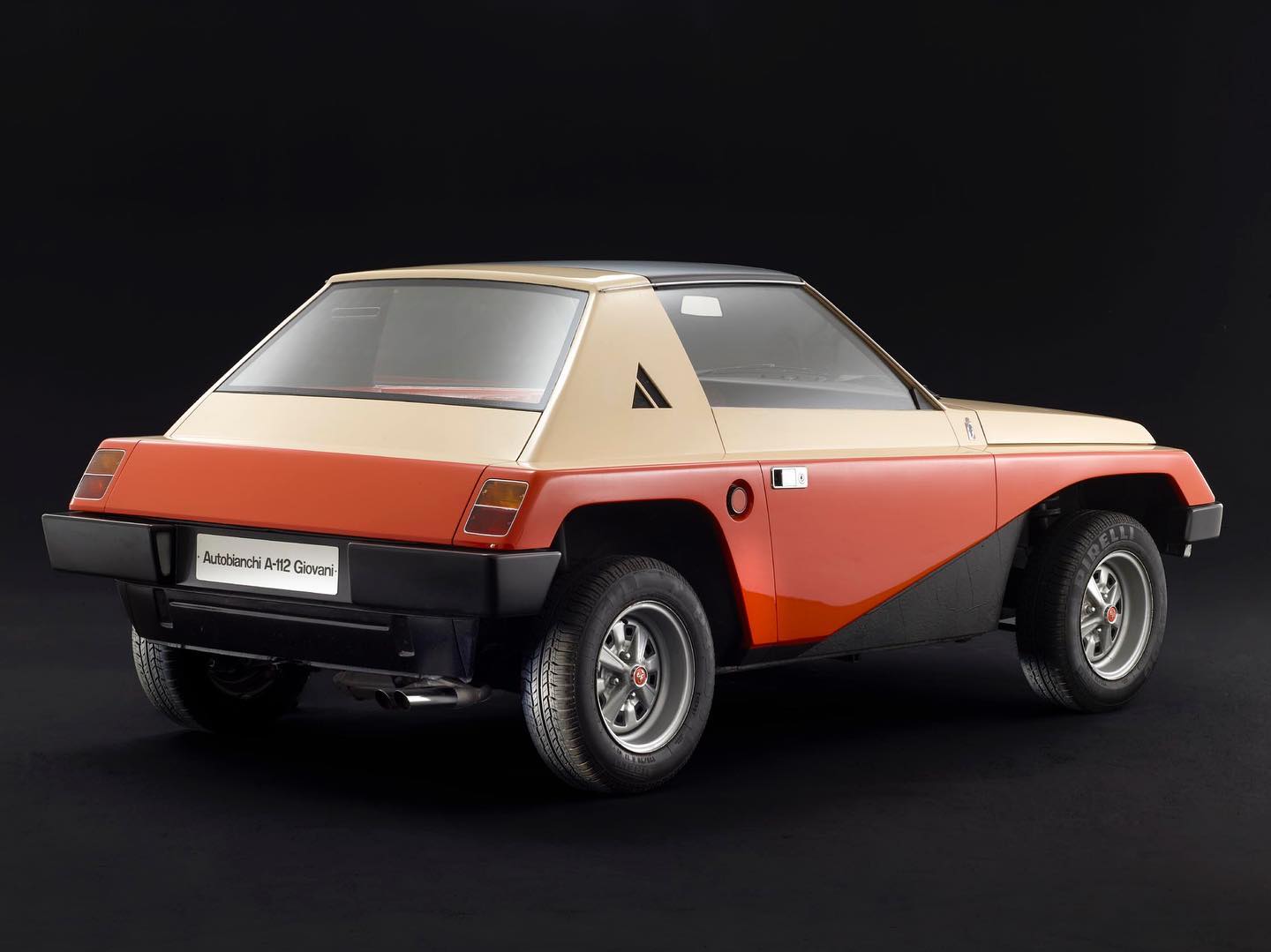 Are those cars that you find yourself taking people out in, or introducing to friends who might not know much about the classic car world? They must become interested very quickly!
Yes, and the good thing about all of our cars is that there is a huge story behind each of them. It's not like we're driving a very cool, expensive Gullwing and that's it; rather that we're driving the car that introduced a certain kind of design, introduced this engineering innovation, was revolutionary for its time in some way. There is always a story behind the car that we like to share. We're really open with our collection, as you can see from social media and the events we hold, because I think it's really important to share these messages, especially with the younger generation.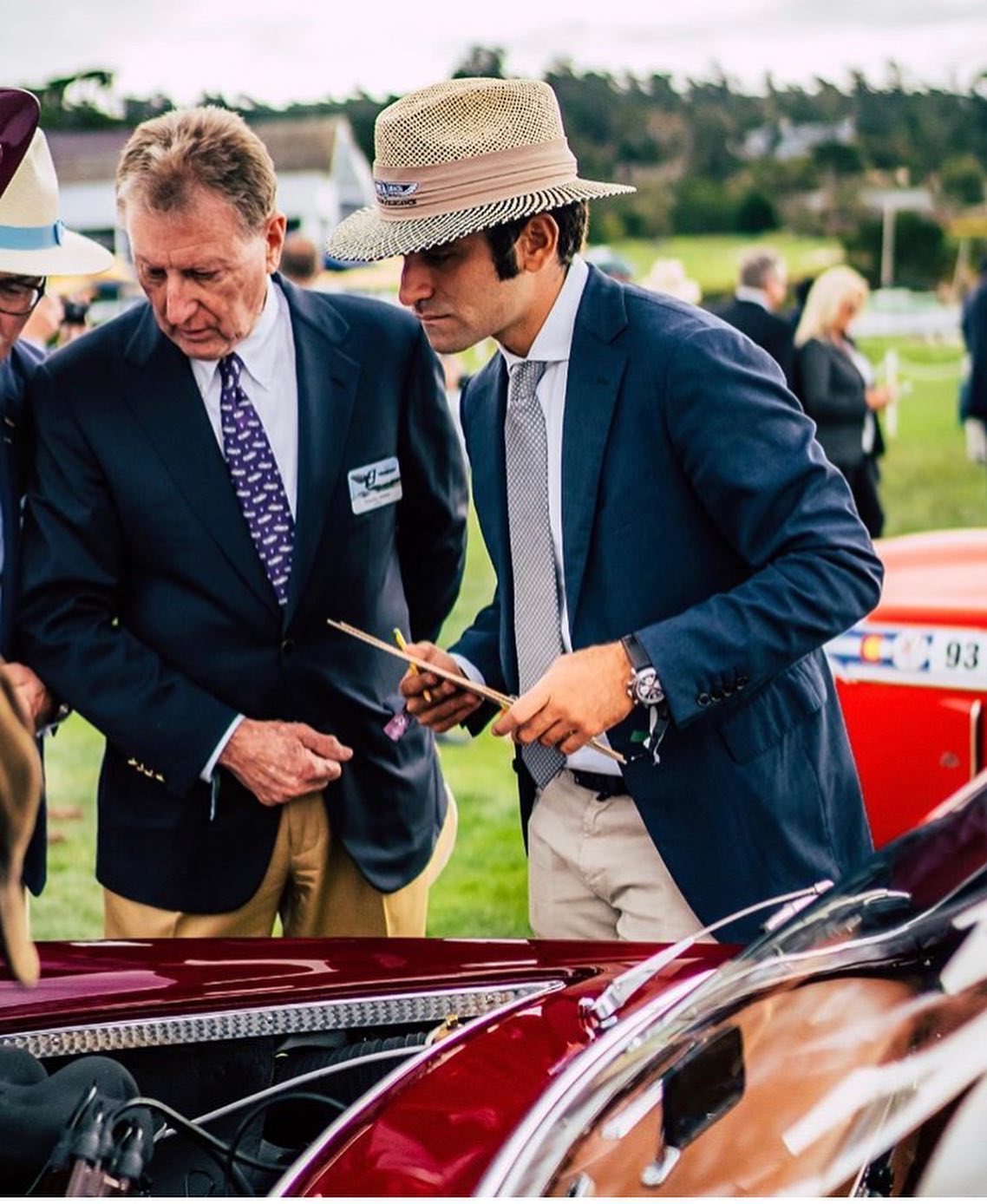 Hearing you talk, you're obviously incredibly knowledgeable about all of these cars. Some readers might not be aware that you're also one of the youngest Concours judges on the circuit. What drew you to the judging specifically? It's often regarded as an older man's game, so what led you to it?
That's right, I'm one of the youngest judges on the circuit and I'm just learning a lot at the moment. For me it's a great learning curve. The very first time I was asked to participate in a Concours as a judge, it was actually at Pebble Beach, so it was like wow, I'm starting straight away from the top! I was not a real judge there, in the sense that it was a kind of junior apprentice judge, but it was still a huge responsibility. I need to thank Raoul San Giorgi who has been an experienced judge there for 25 years - I was made to feel welcome straight away even though I was a bit nervous because I was 26 the first time, and that was only two years ago.
I had always seen it from the other perspective, of the collector showing a car. Being there as a judge you have a big responsibility, you have to study all the cars in detail, the manufacturers, there's just so much to learn. The experience was just incredible; as a person working in the classic car world and wanting more experience, I think it's the best thing to do. You meet a lot of great personalities - Nick Mason, Charles March, Derek Bell - incredible people, and you travel the world. I think it's one of the coolest things you can do as a young person. So actually I hope that more young people are included as judges, because the average age is quite high to be honest.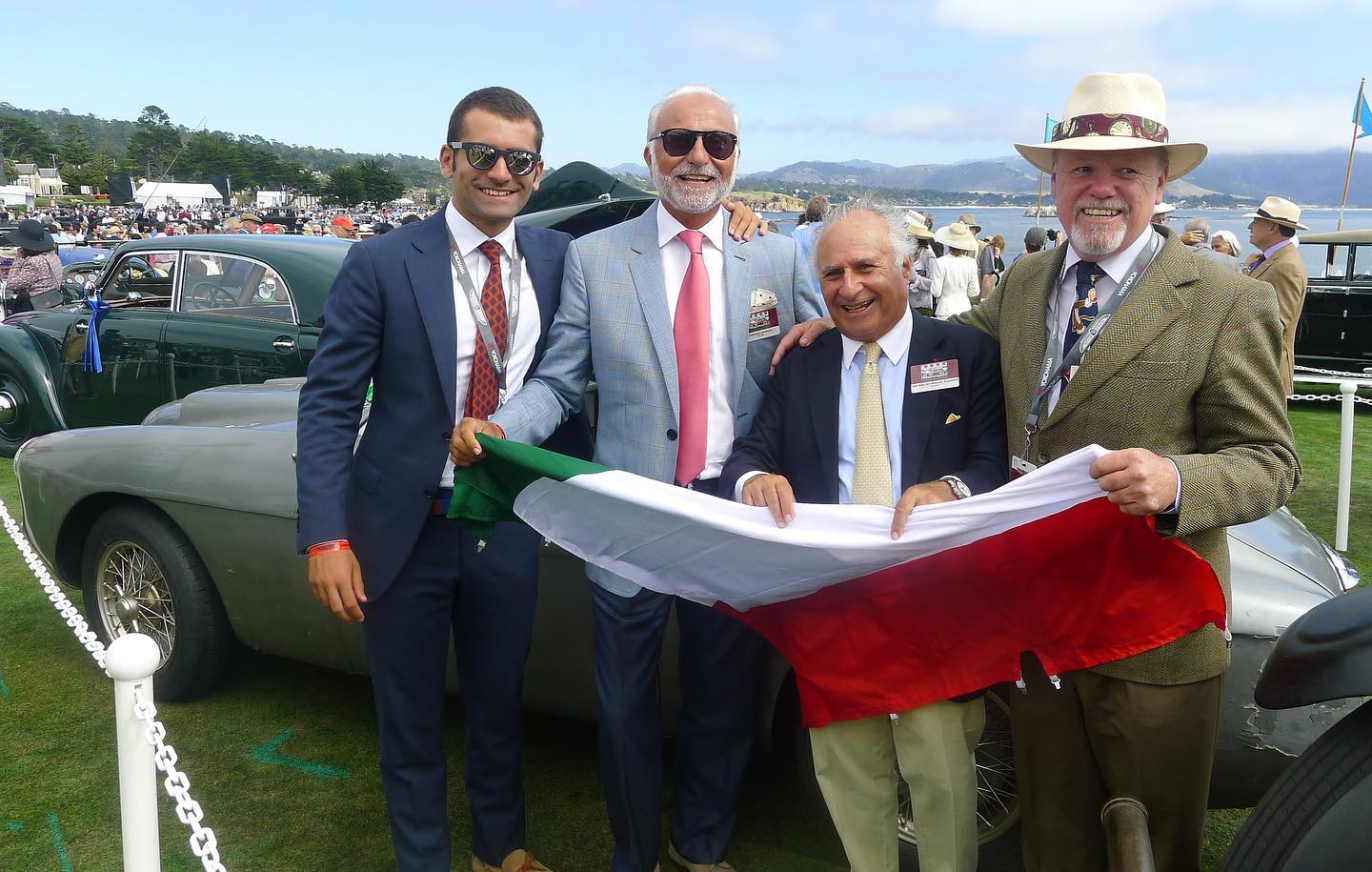 When you're looking at any one of these cars, are there any specific Duccio Lopresto points that you like to look out for?
It's always difficult, because if you go to Pebble Beach you have their judging standards, then there is the ICJAG standard. I think that as a person who is learning about judging, the most important thing is not to focus so much on the detail, otherwise you might miss the beauty of the entire car. Even if the car has a few mistakes but it's original and looks good, that's the important thing. Obviously for me the most important thing, as for Lopresto Collection cars, is that the vehicle has to be completely original, well restored, well maintained, but also used, because cars are meant to be driven. It doesn't need to be perfect. In Villa d'Este it's more about the beauty, while at Pebble Beach it's about the perfection of the restoration. Let's say I am in between!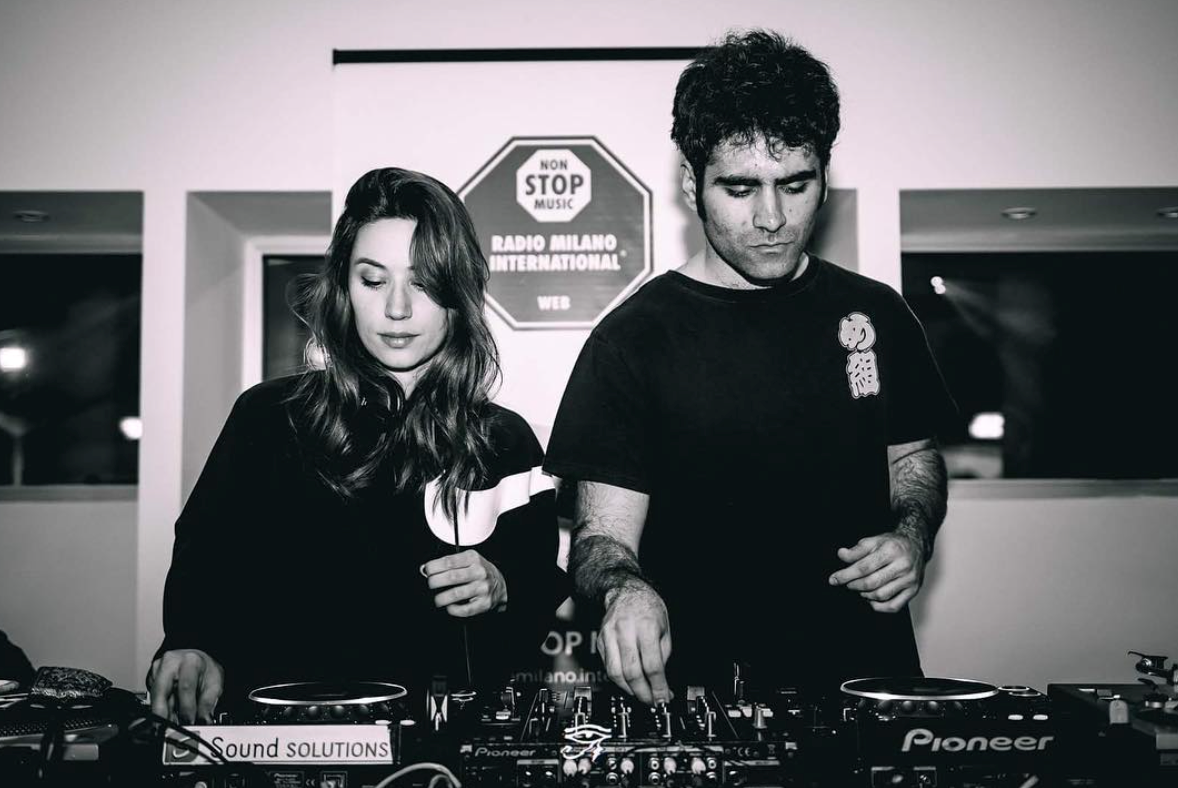 I know that one of your other major pursuits is making electronic dance music, and you've released a number of records. That seems a world away from classic cars; is there a hidden connection or aesthetic link we're missing here?
Well I love music, and I have loved electronic music and dance music forever. The first time I visited London I had my first serious experience with electronic music, and I just fell in love with the raw and tribal aspect of house and techno music. I think it's really unique, and the fact that it's always been regarded as a kind of underground music, is interesting; it's not for everybody but now it's getting appreciation. To the question, yes, I see a big connection between classic cars and music. As I said before, I'm really attracted to beauty and art in general, and I think that music is really one of the best expressions of art that a man can create. Classic cars and music represent beauty and culture in their own way. So I think that in loving these two worlds, they're completely different, but at the same time there is a common systemic uniqueness to them.
I fall into the category of loving that music as well, and I think there's something about that euphoria you get from a good song that is universal; it reminds me of when you see a fine piece of engineering or a car and everyone who looks at it is just buoyed up by it. They might not know anything about cars or music, but they know it's good when they see it or hear it.
Exactly. You said it. It's universal, and I think this is the core point, as you say.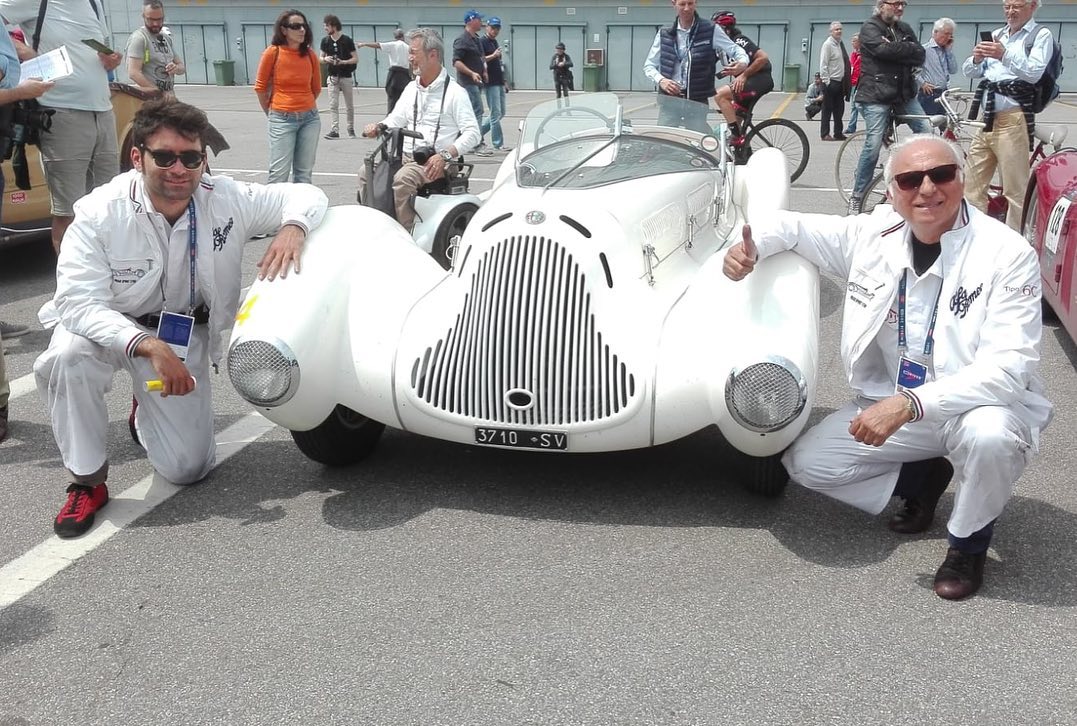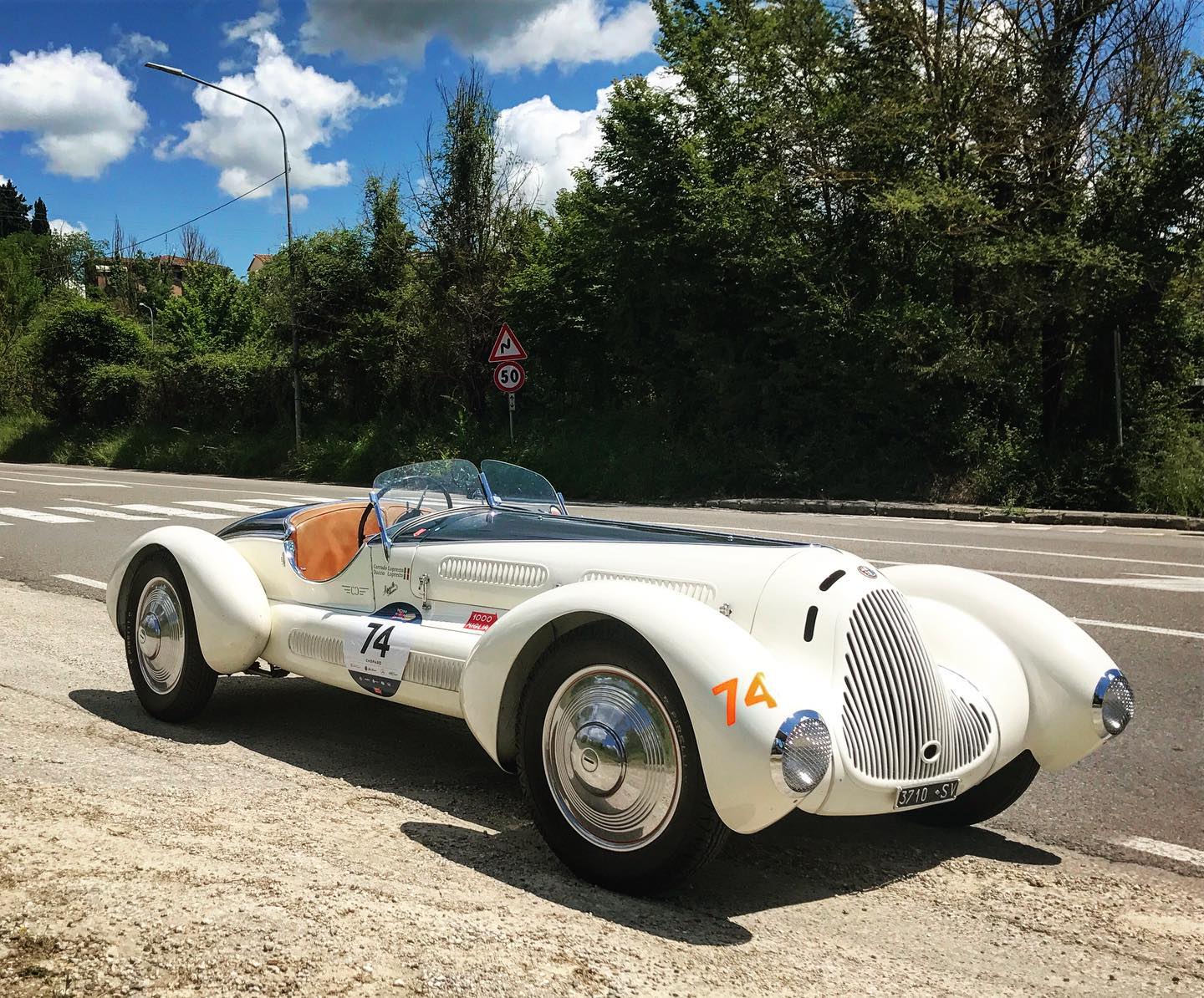 We've got some quick fire questions to end with. The first one is: what has been your singular greatest driving experience?
Okay, easy question, because it was the Mille Miglia for sure. The Mille is really the greatest driving experience of my life. The first time was with my dad driving the Alfa 1750 Aprile one-off, which is a pre-war car, and the second time was with my girlfriend Francesca driving a Cisitalia 202 post-war model. The Mille Miglia is just the best.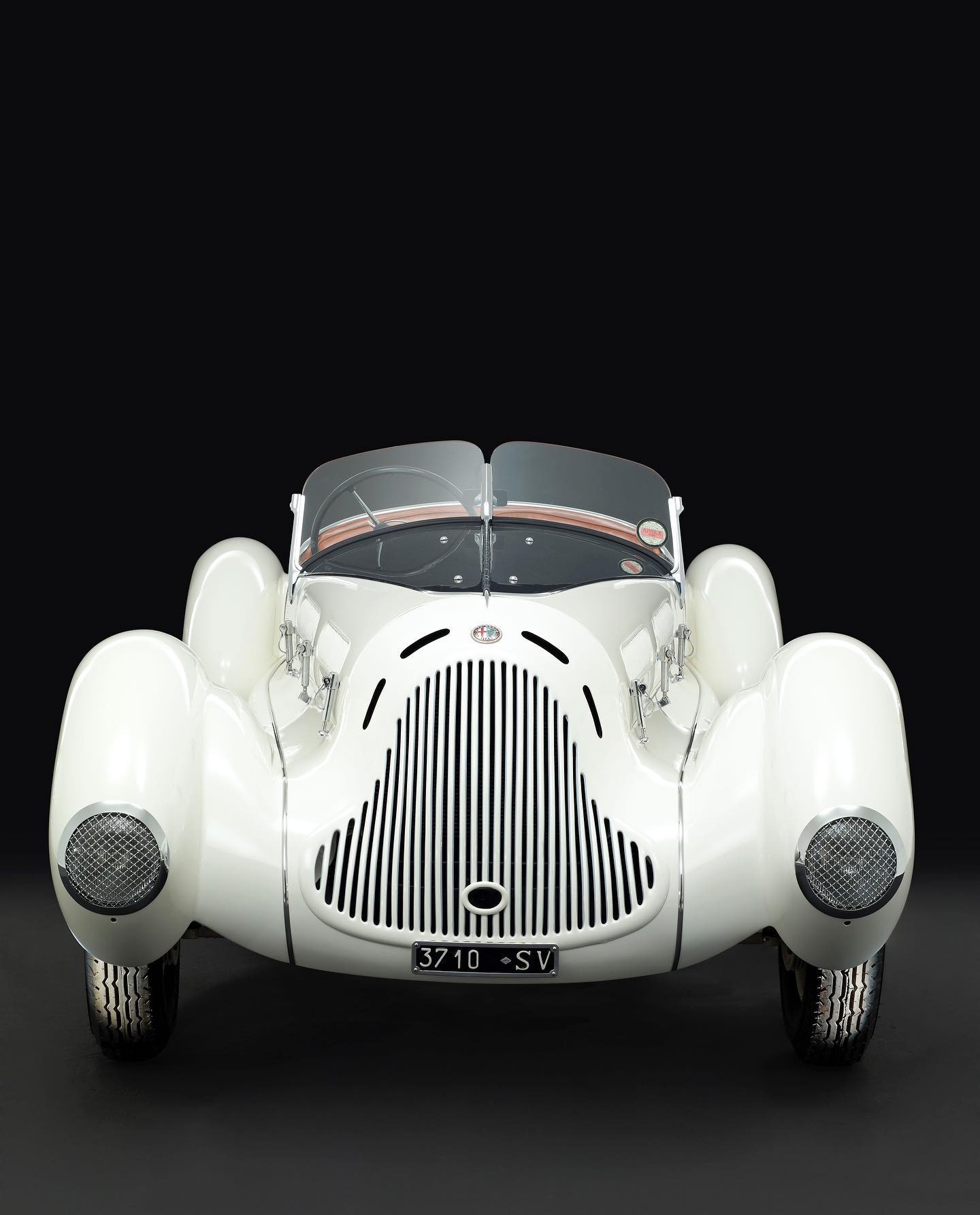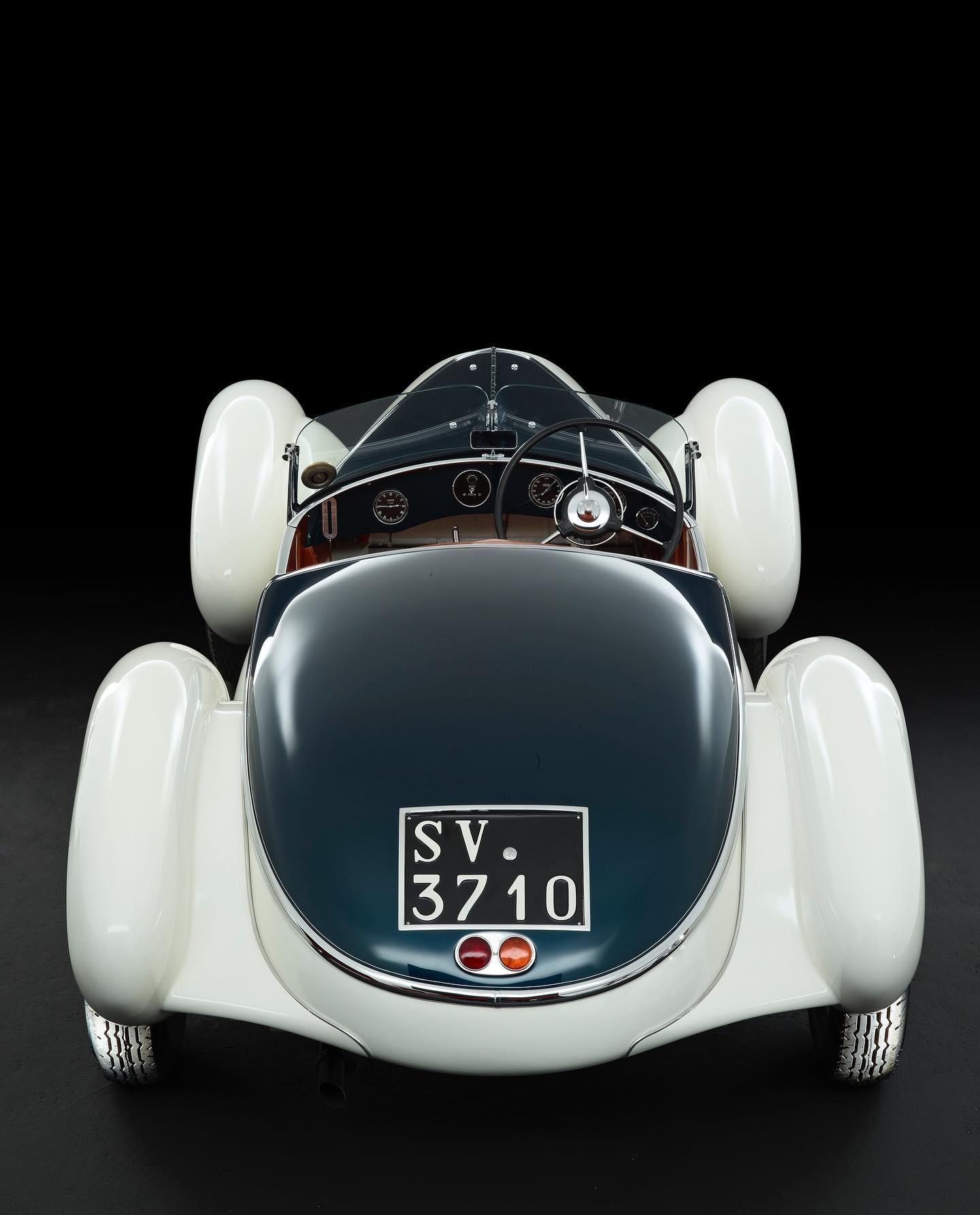 That's a great choice. I think you share that with David Gandy, who was our previous interviewee. The second question is: what musicians or songs would feature in your ultimate driving playlist? You don't have to give us a whole album, but maybe just one or two...
I think I would start with Miles Davis, a bit of jazz, but then I'd switch to J Dilla, a bit of hip-hop. Then I'd really like some techno - Robert Hood - and then some Four Tet, another great musician that I really love and appreciate. And then my music of course!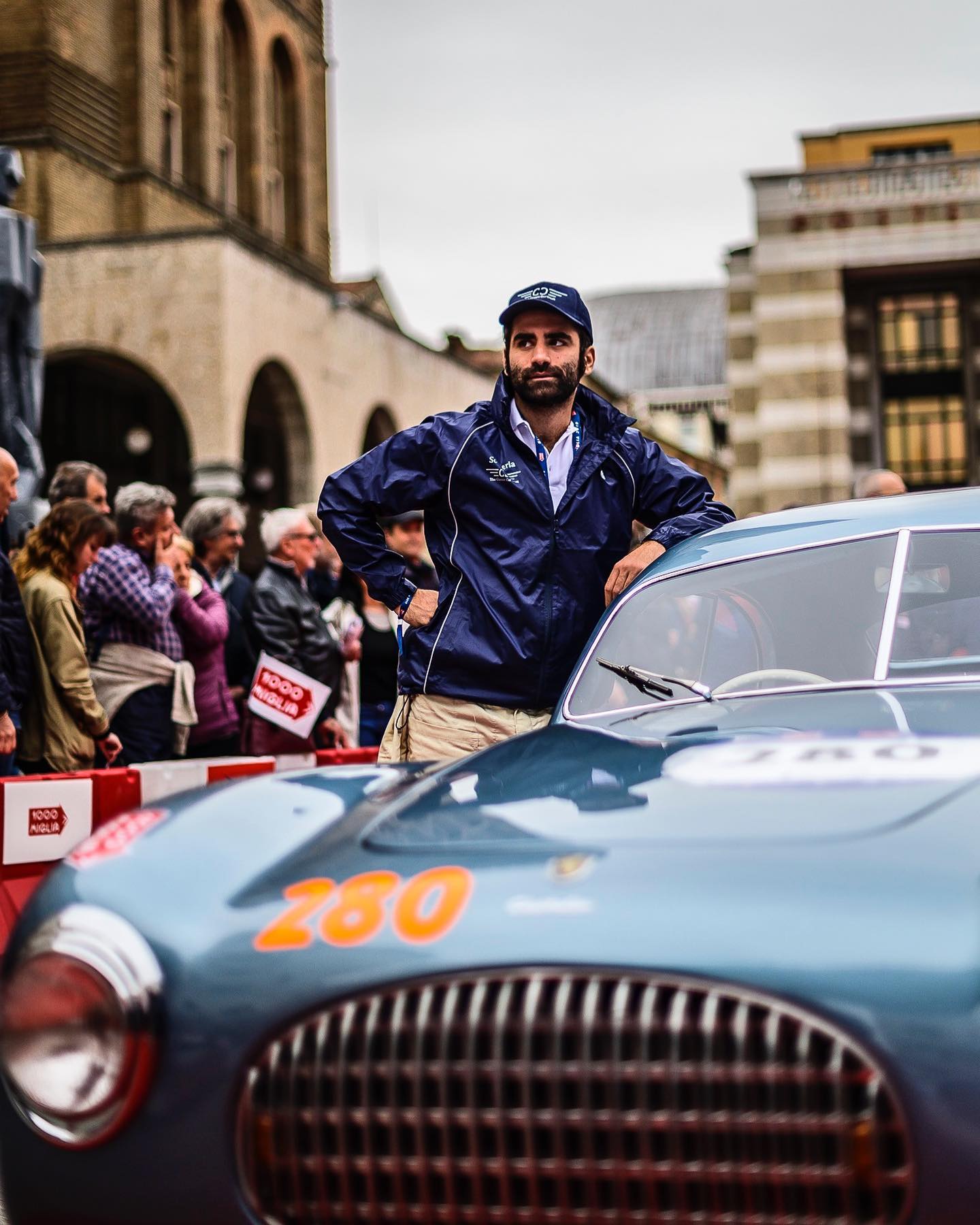 I love the idea of all of these tracks coming out of an old Alfa Romeo as it glides by.
Exactly!
The final question is: if you had to rescue one car from the family collection from a fire, which one would it be? And I know this is a very painful question, so maybe we can give you two...
Okay… number one is my personal Fiat Panda 4x4 Val d'Isere.
Very interesting!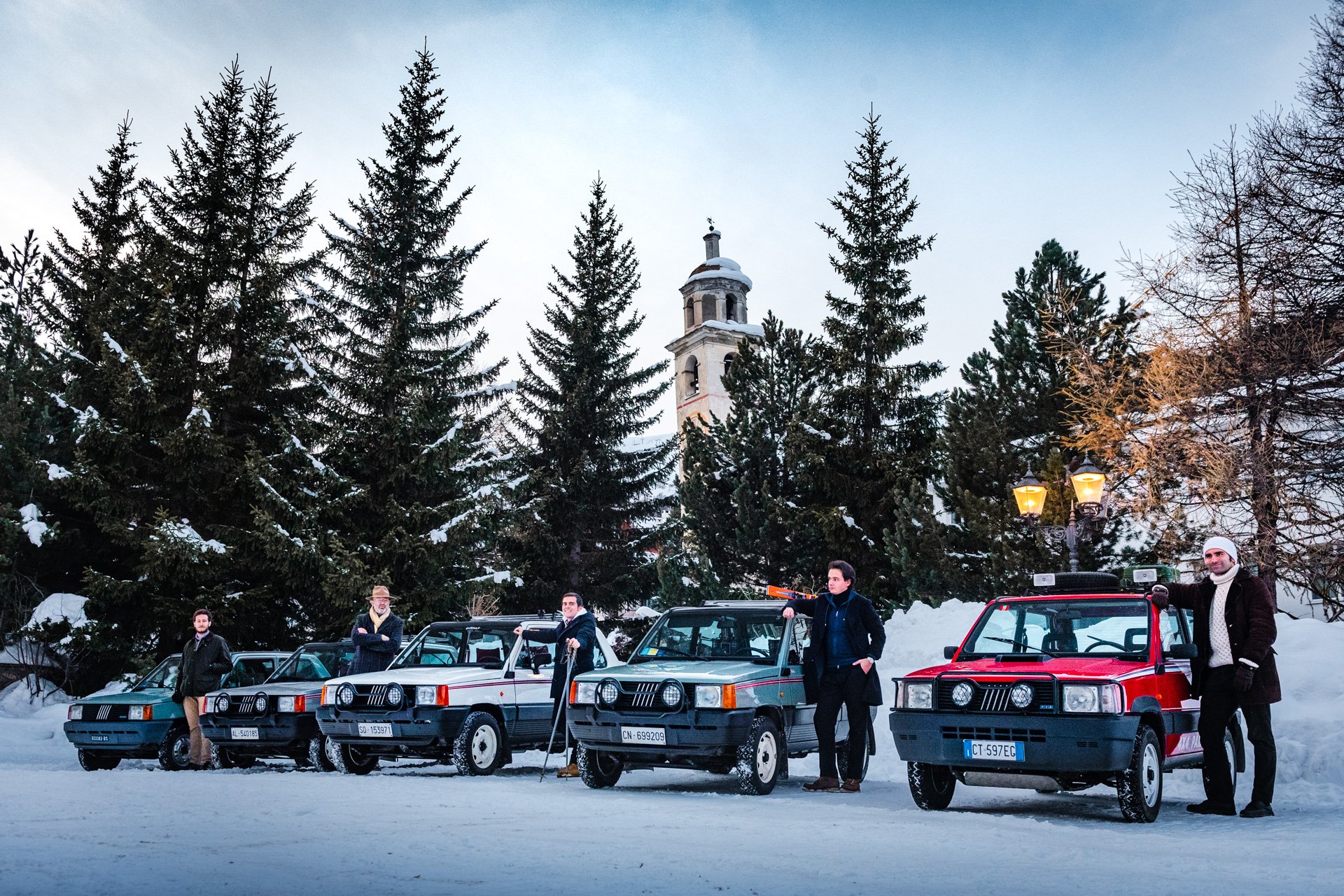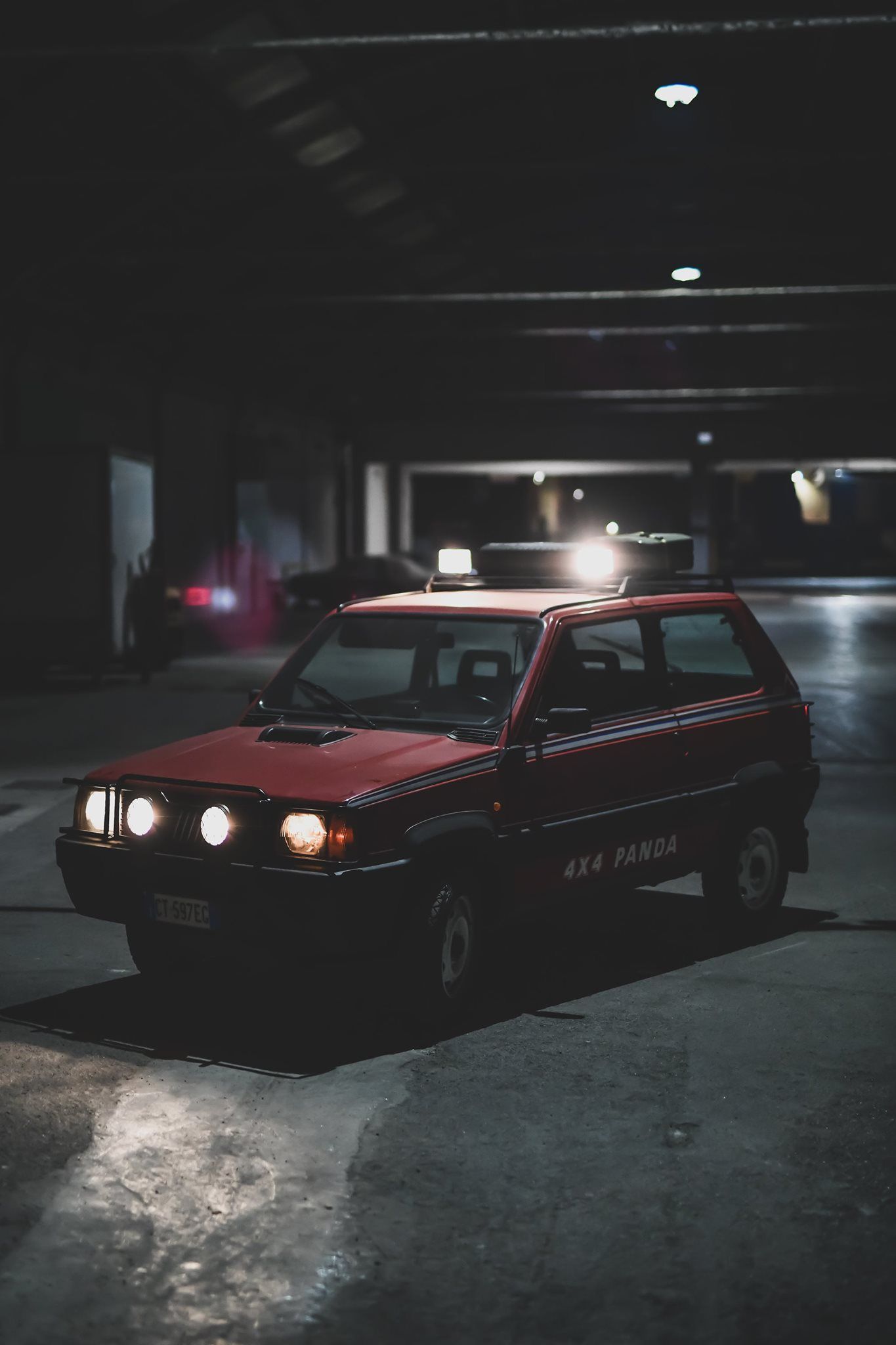 Hah, no, I'll tell you why - I mean obviously it's not a rational choice, but it's the very first car that I bought with my own money. I was 18 and I was looking for a Panda 4x4, and I found this incredible limited edition Panda of which only 300 were made, I think. So with my savings I bought it and I still have it, and it's completely preserved and perfect so... it's my little Panda!
Other than that, talking more seriously, I think the Alfa SZ Coda Tronca that won the UNESCO recognition, because of its historical and cultural importance for the automotive world. That has to be preserved, rather like the Mona Lisa, if you know what I mean.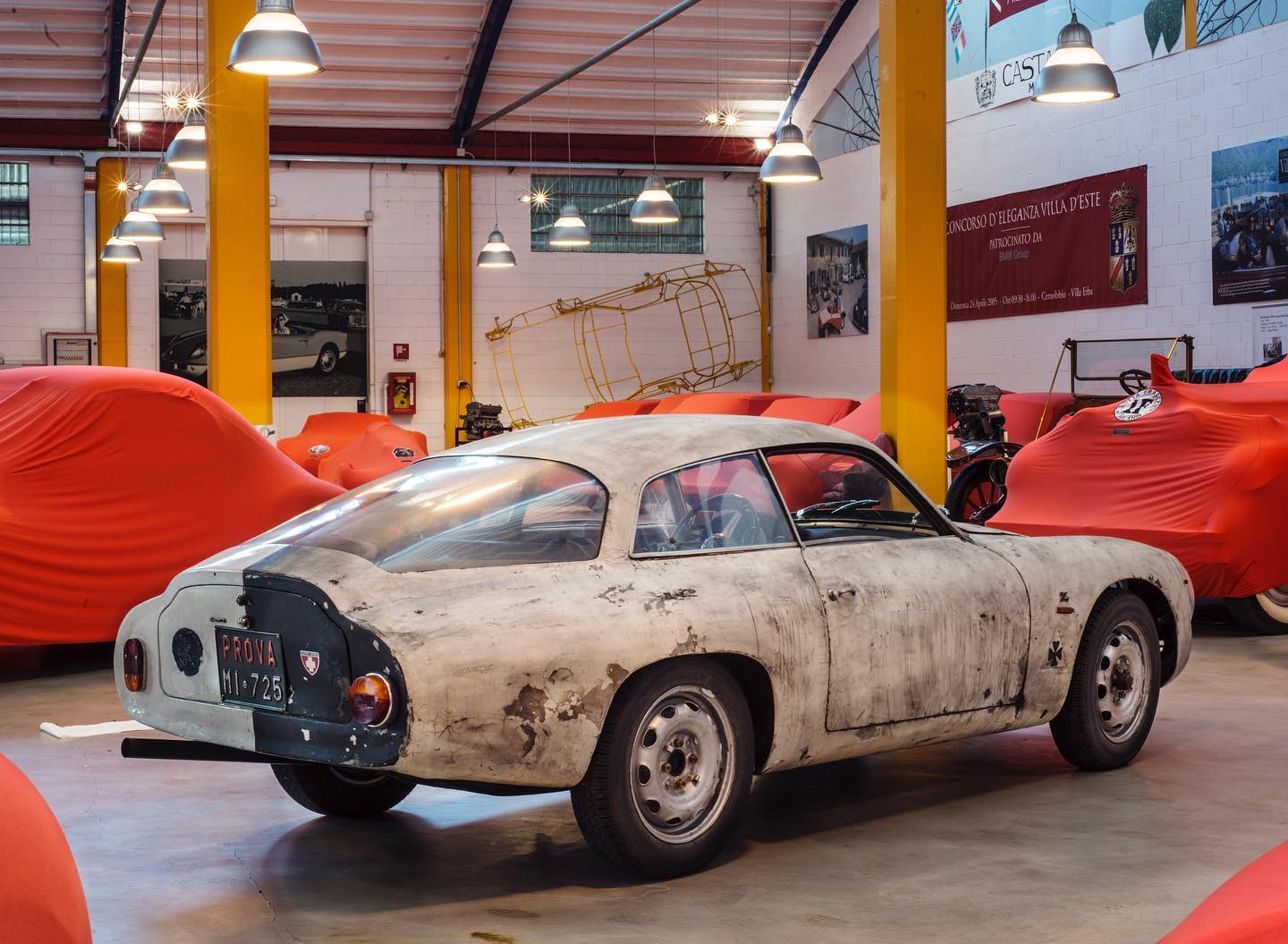 I certainly do! That's a wonderful answer. Duccio, thank you very much for joining us this week. That was a really fascinating discussion, and I'm looking forward to more driving playlists from you in the future!
Absolutely, thank you, it's been a pleasure.
For more information about the Lopresto Collection please visit their website at http://www.loprestocollection.com/en/.
---
---