Dressed To Thrill: Our Top Racing Liveries
Anyone who has ever ventured out onto a track in anger knows that it's not really the daring last-lap pass for a podium place, or the consistent wearing down of a gap, which gives you true satisfaction. It's actually the visceral pleasure of knowing that you and your pit crew just look so much better than everyone else - with your smart racewear, chic logo and, most importantly, a knockout livery which gets the crowd excited and draws envious glances from competitors.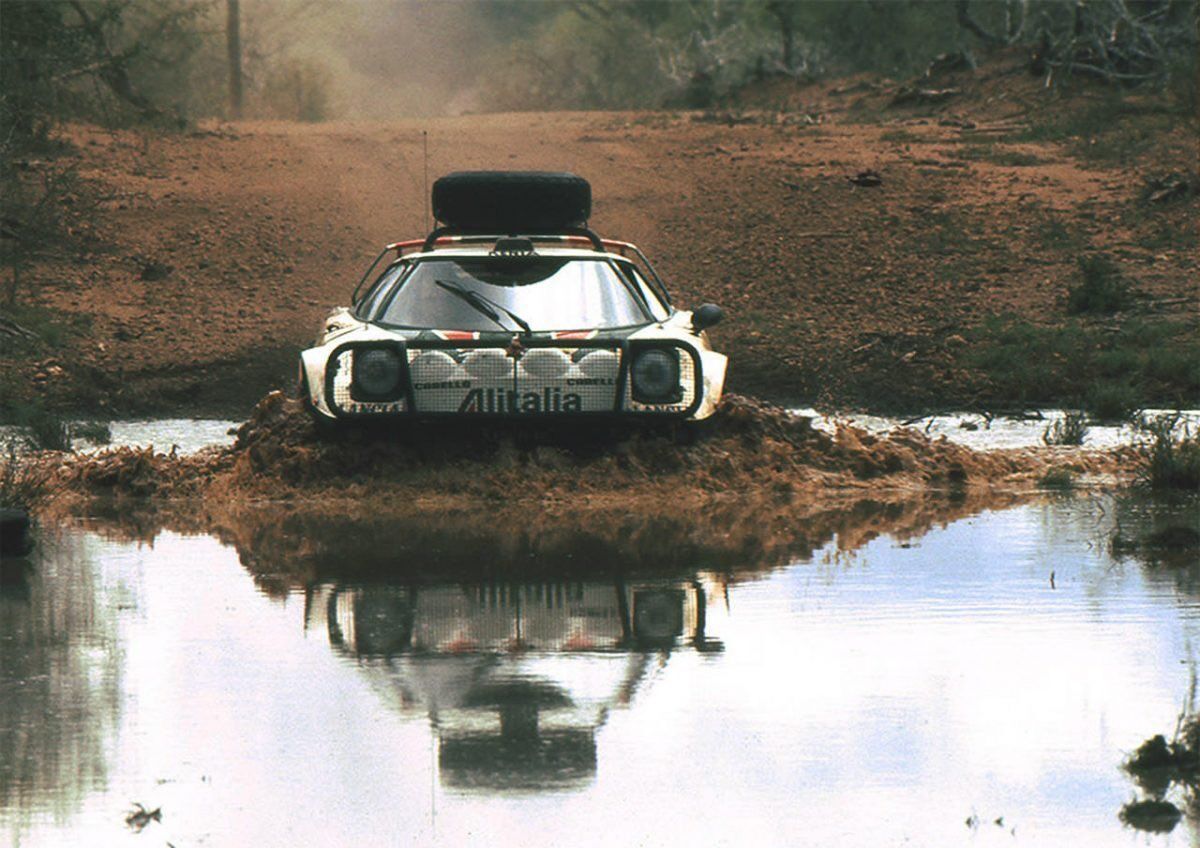 This week we've done a straw poll at the Apex to bring you our top racing liveries from across the decades, with only one requirement - that they look damn good on a racing car both at speed and ticking away in the paddock. It's an odd fact that many of the greatest racing liveries come courtesy of products which, if consumed to excess, are bad for your health: alcohol, tobacco, loud music, seafood... then again, motor racing arguably falls into the same category, doesn't it?
Written by Hector Kociak for The Apex by Custodian. Edited & produced by Charles Clegg and Guillaume Campos.
BASF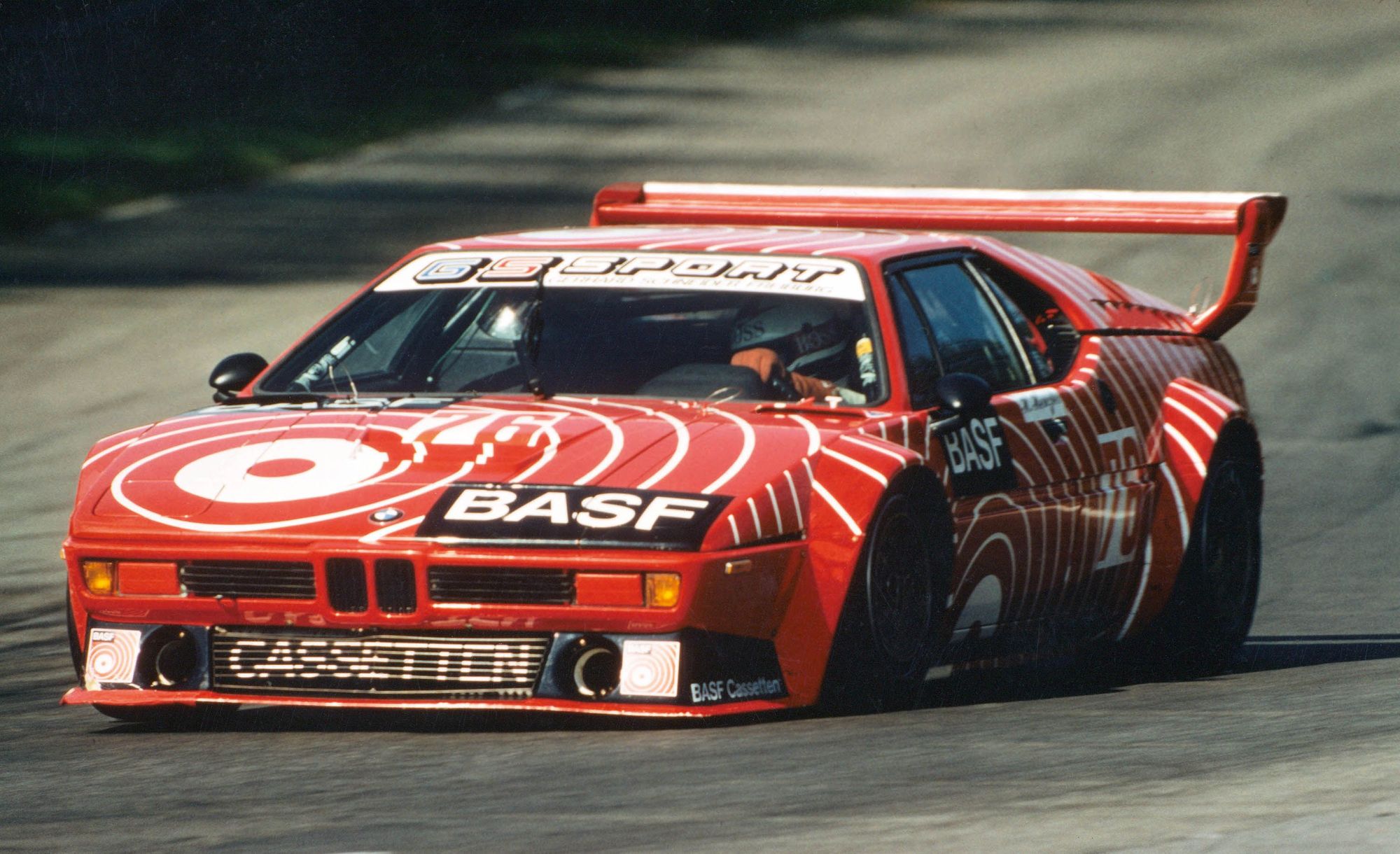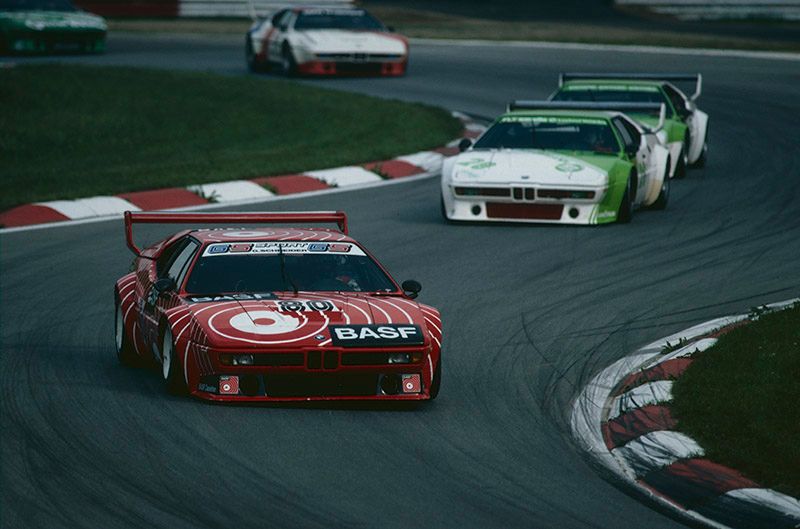 A good livery captures the imagination, even if the company behind it is not particularly exciting. The BASF chemical company hit upon a genius piece of marketing in the early 1980s when its cassettes division sponsored a BMW M1, one of the most eye-catching racing cars ever made, in the Procar series as well as the Sauber entry at Le Mans in 1981. The instantly memorable design, with an engrossing white swirl on a red background, remains bedroom wall poster fodder to this day - even if cassettes are a bit old hat now...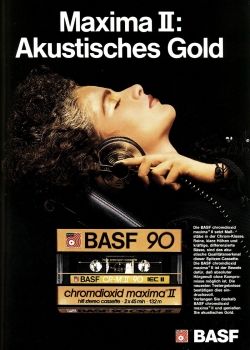 Castrol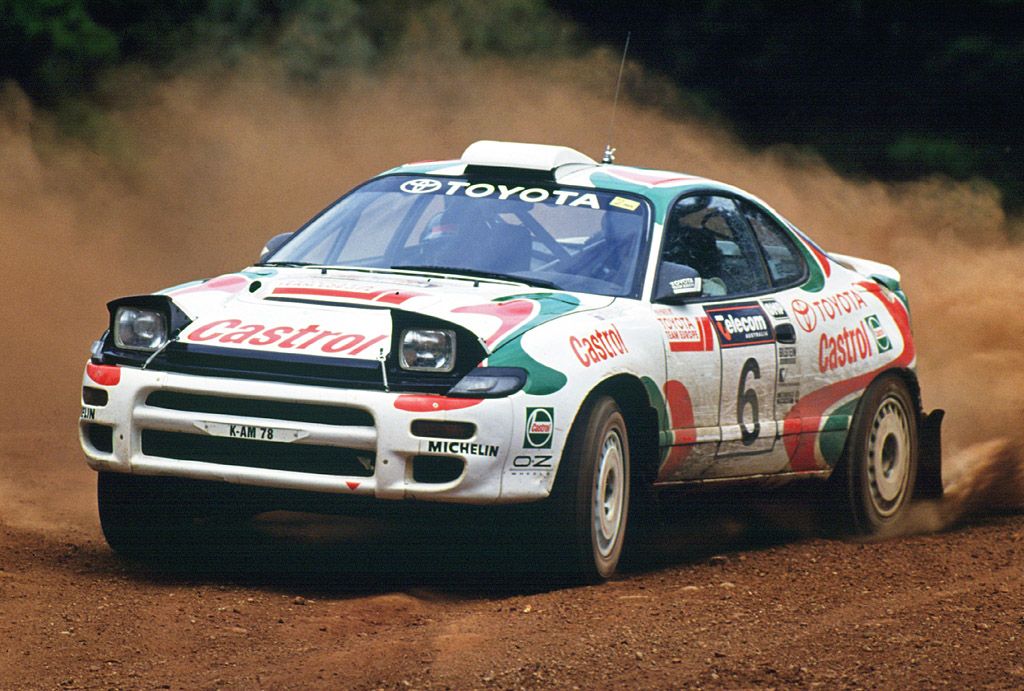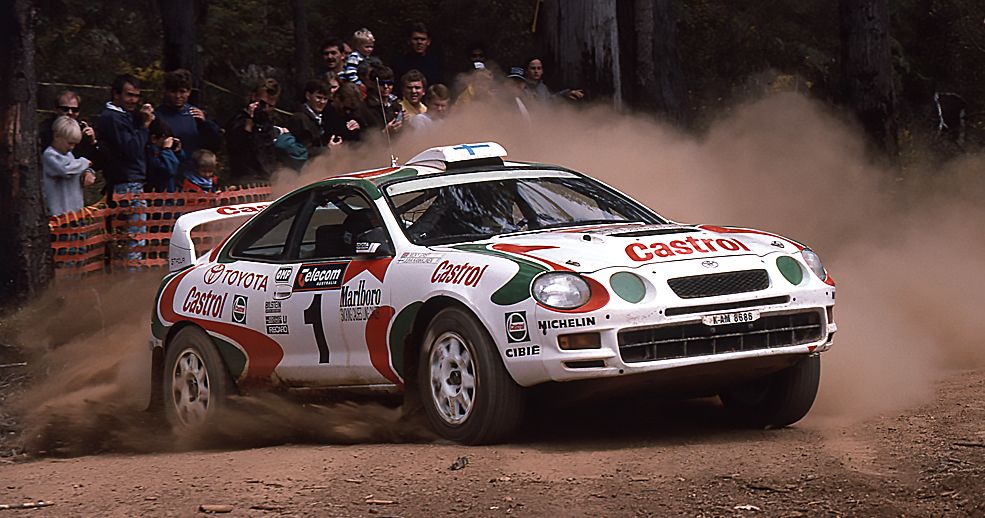 Sometimes simplicity is key to a good design. The Castrol liveries adorning the Toyota Motorsport rally cars of the mid-1990s are a case in point, featuring a swish of green, a swoosh of red, and the word 'Castrol' everywhere. A masterpiece in restraint, we think - although the seven podiums in seven WRC rallies for the high-tech and beautifully liveried ST205 Celica GT-Four may also have helped cement this as a classic design.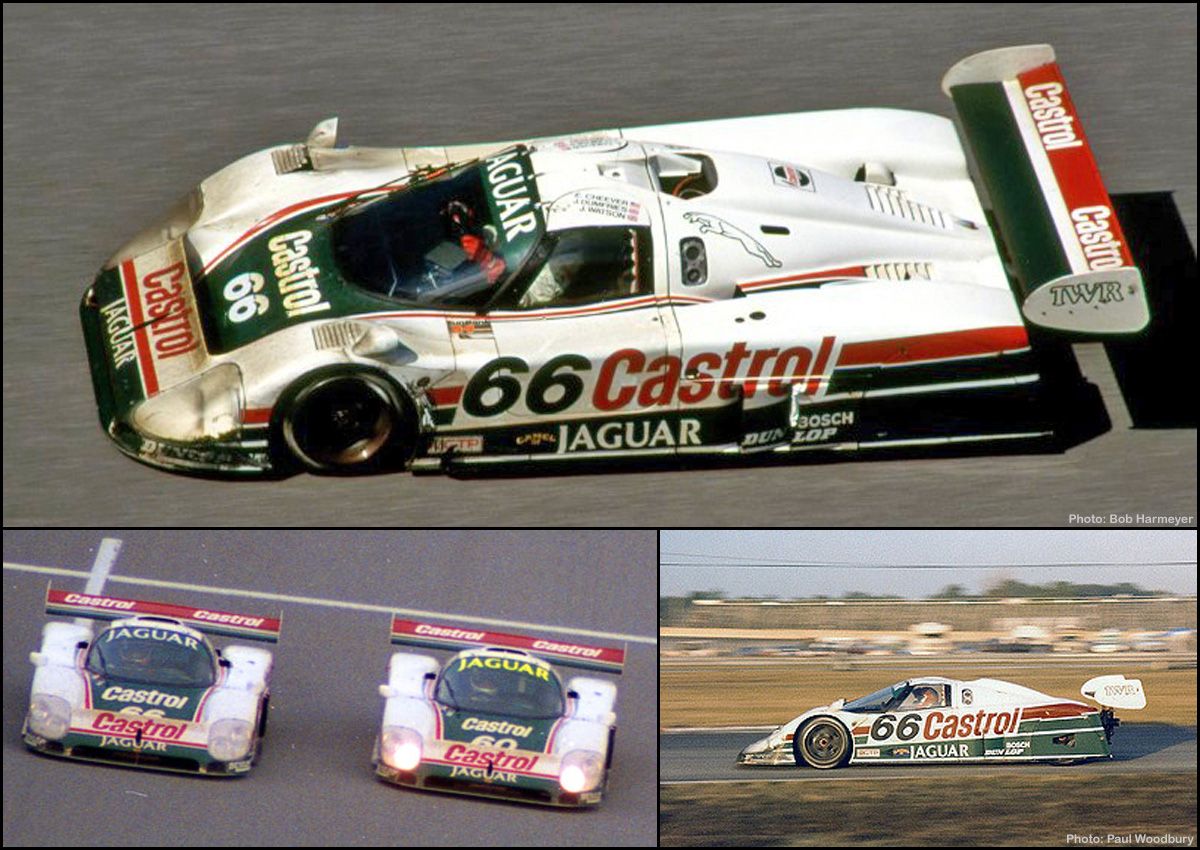 Gulf Oil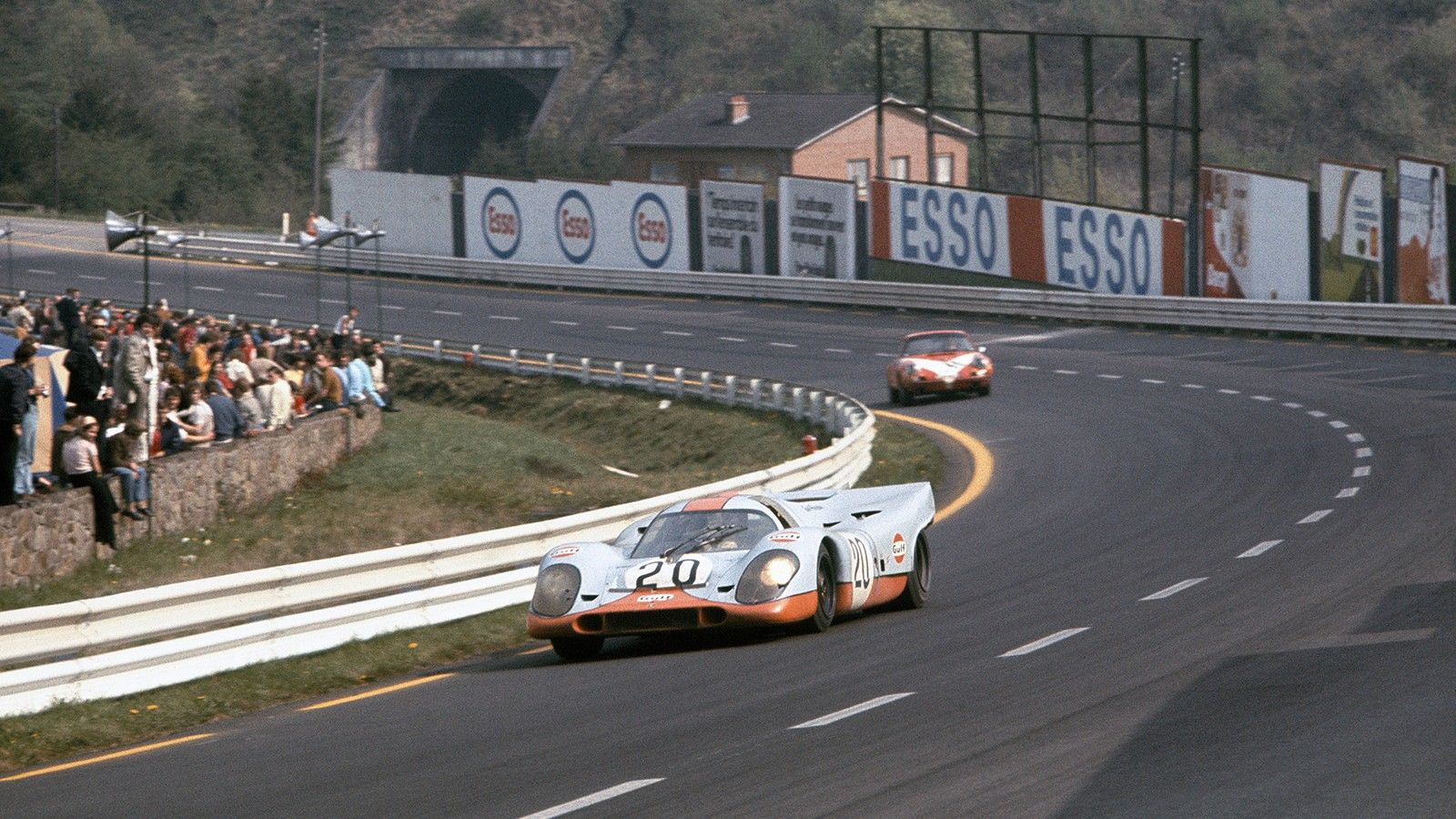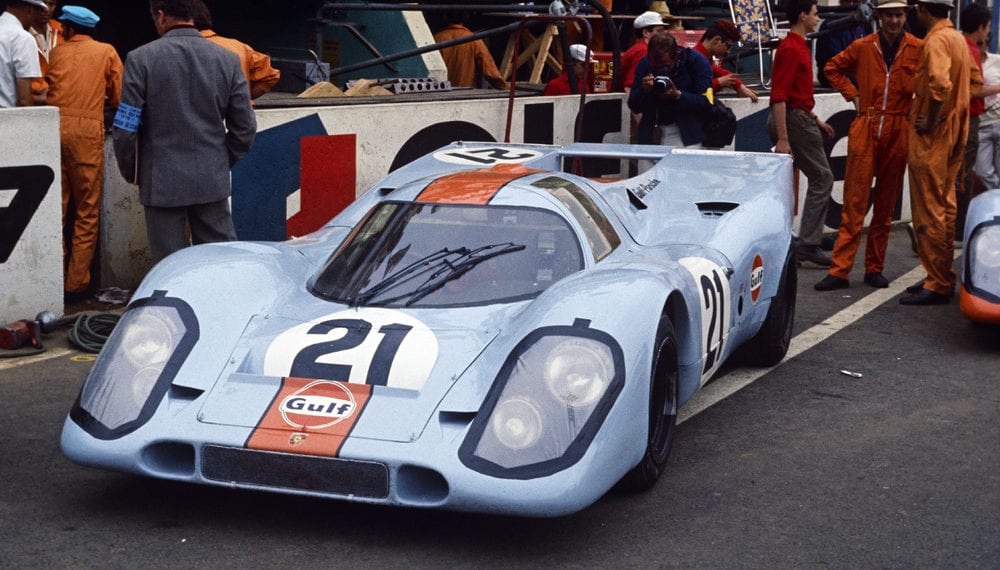 Look on a colour wheel and you'll see that duck egg blue and marigold orange are tonal opposites. This is the key to why almost every permutation of the Gulf Oils racing livery, from the John Wyer GT40s and Porsche 917s of the 1960s to the later Gulf Team Davidoff McLaren F1 GTR has proven popular. In fact, the formula is so effective that the McLaren F1 team, now sponsored by Gulf, recently commissioned a retro livery for the Monaco Grand Prix. Sadly if you didn't manage to get a hat or a t-shirt, you'll have to wait until next time, as it was a one-off whose popularity proved that this classic look has not waned in popularity.
Jägermeister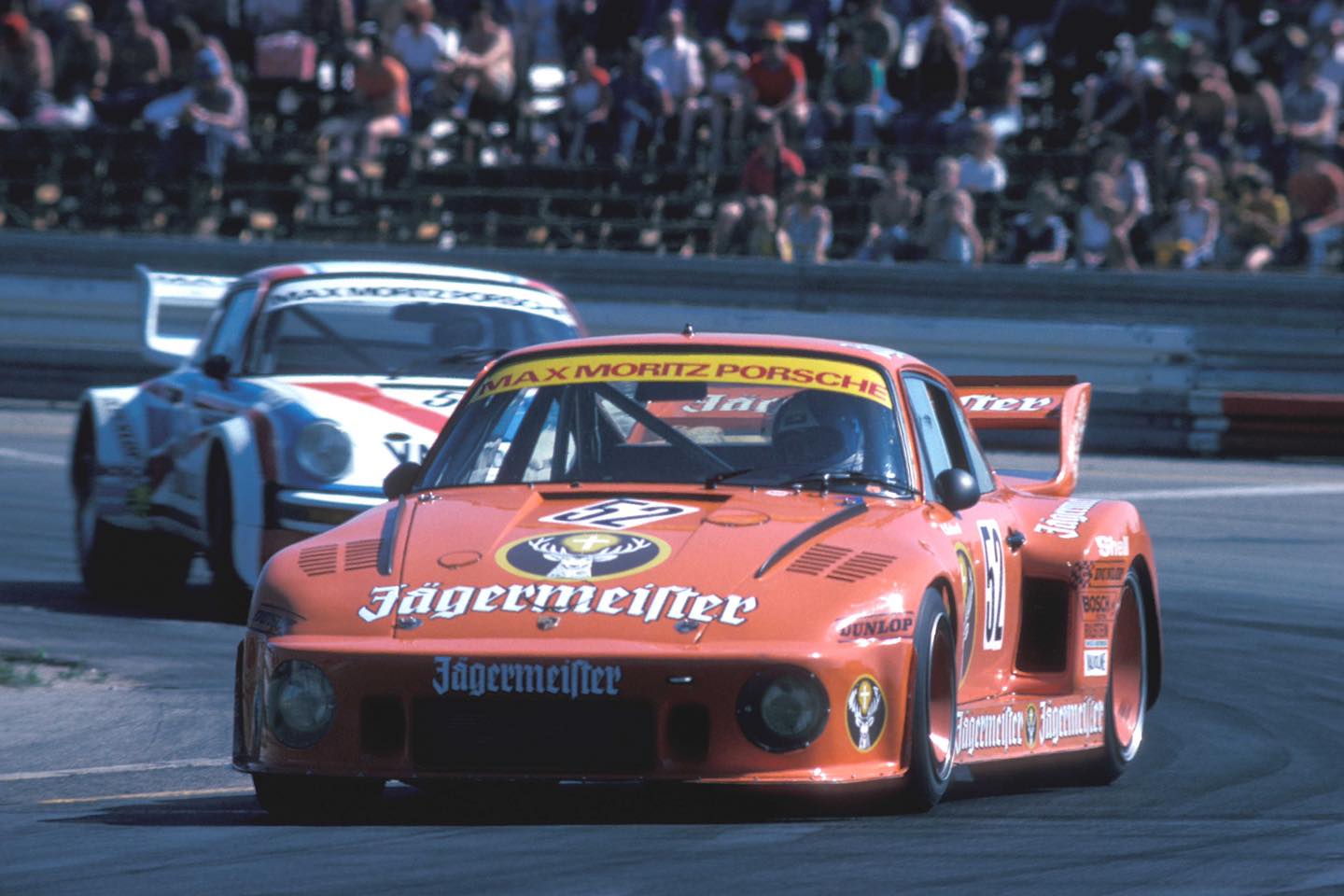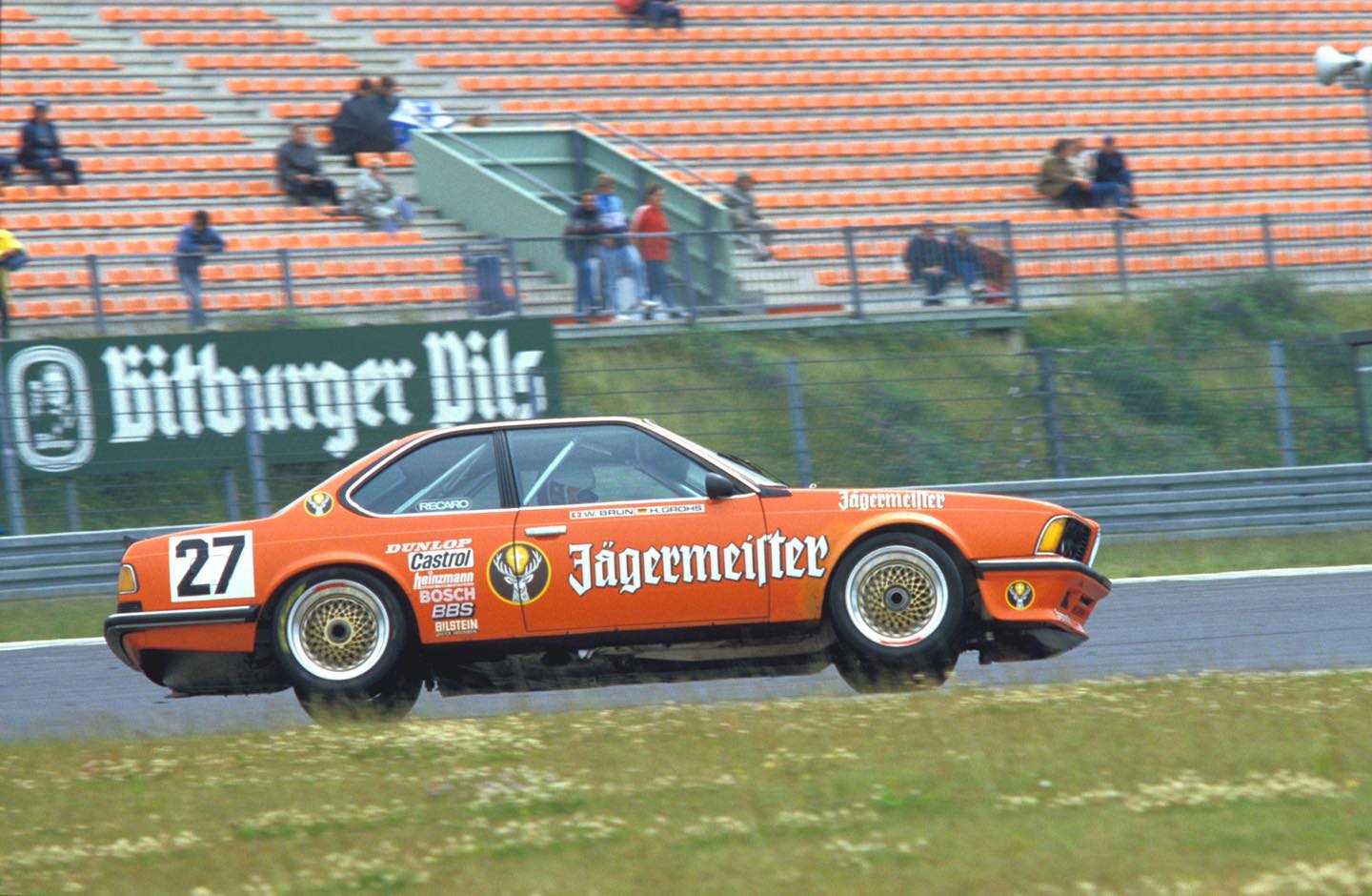 The famous orange Jägermeister livery first appeared after driver Eckhard Schimpf approached his cousin - conveniently, the CEO of the Jägermeister brand at the time - for 500 marks to compete in the Monte Carlo rally in 1971. The rest is history, with the livery adorning everything from Formula 1 cars of the 1970s to BMW M3s of the 1990s. Curiously, the meteoric rise of the brand in the public conscience has been partly due to the efforts of certain alcohol promoters, who (as many readers will be aware) have convinced legions of young people over the years that a digestif originally targeted at blue-collar German workers is the best party starter you can get.
Alitalia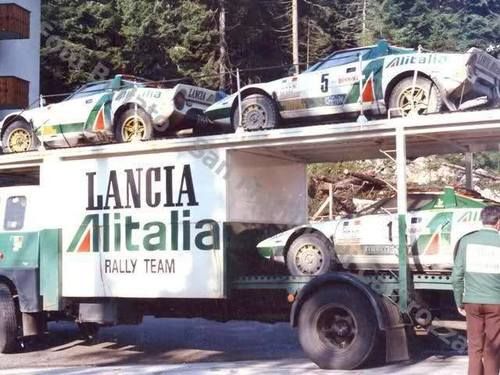 The Alitalia livery which famously appeared on the Lancia Stratos HF rally car is a design from Walter Landor, the man responsible for such branding successes as Frito-Lay, Levi's and FedEx. In a way, the Gandini wedge of the Stratos and the triangular 'A' of the Alitalia design (in the colours of the Italian flag, of course) are a natural pairing - not least because the Lancia is as close to an aeronautical design as a rally car has ever come. It makes practical sense as well, easily observable from a television helicopter on even the dustiest rally stages. Paired with a set of canary yellow wheels, the Lancia Stratos in Alitalia guise became an instant design icon.
Martini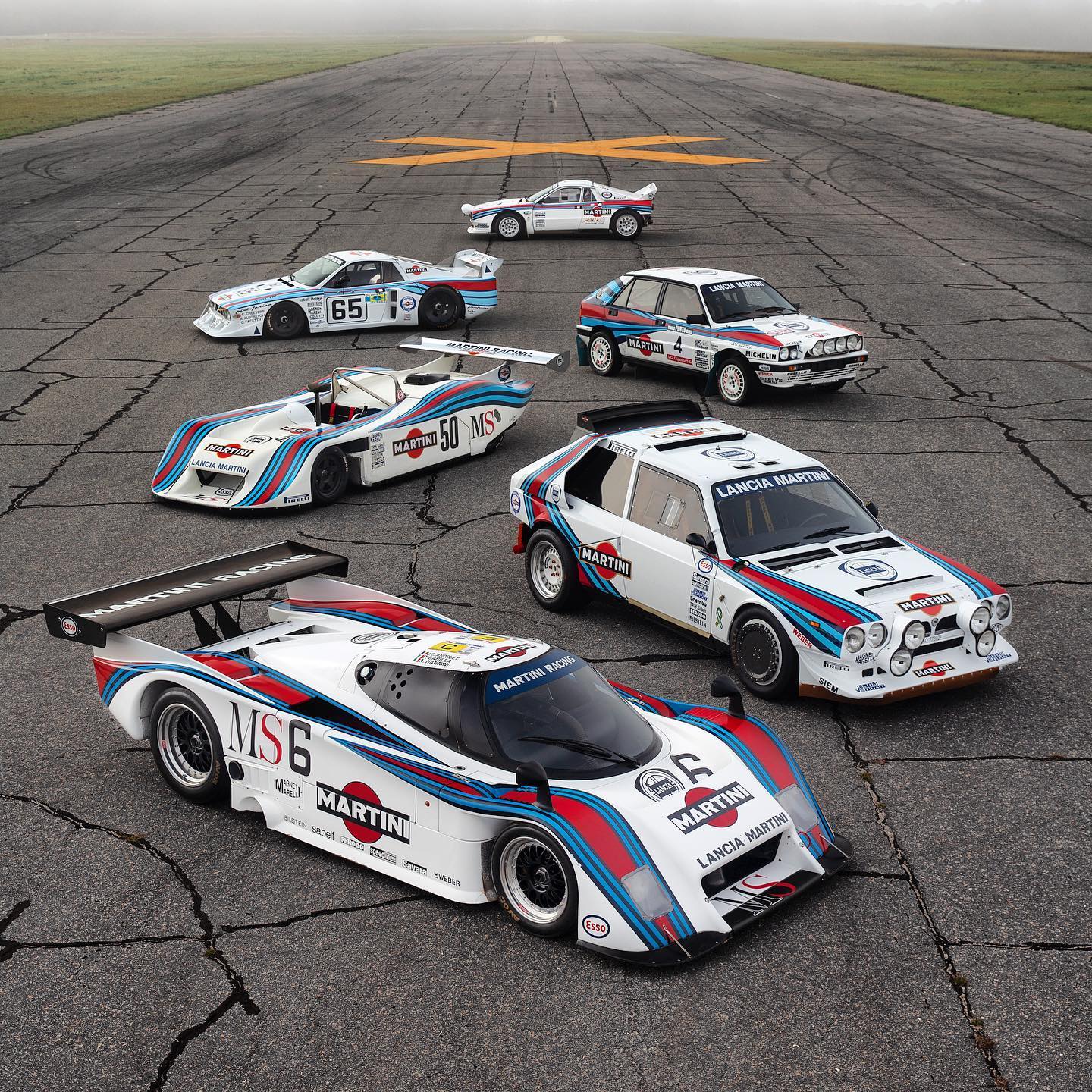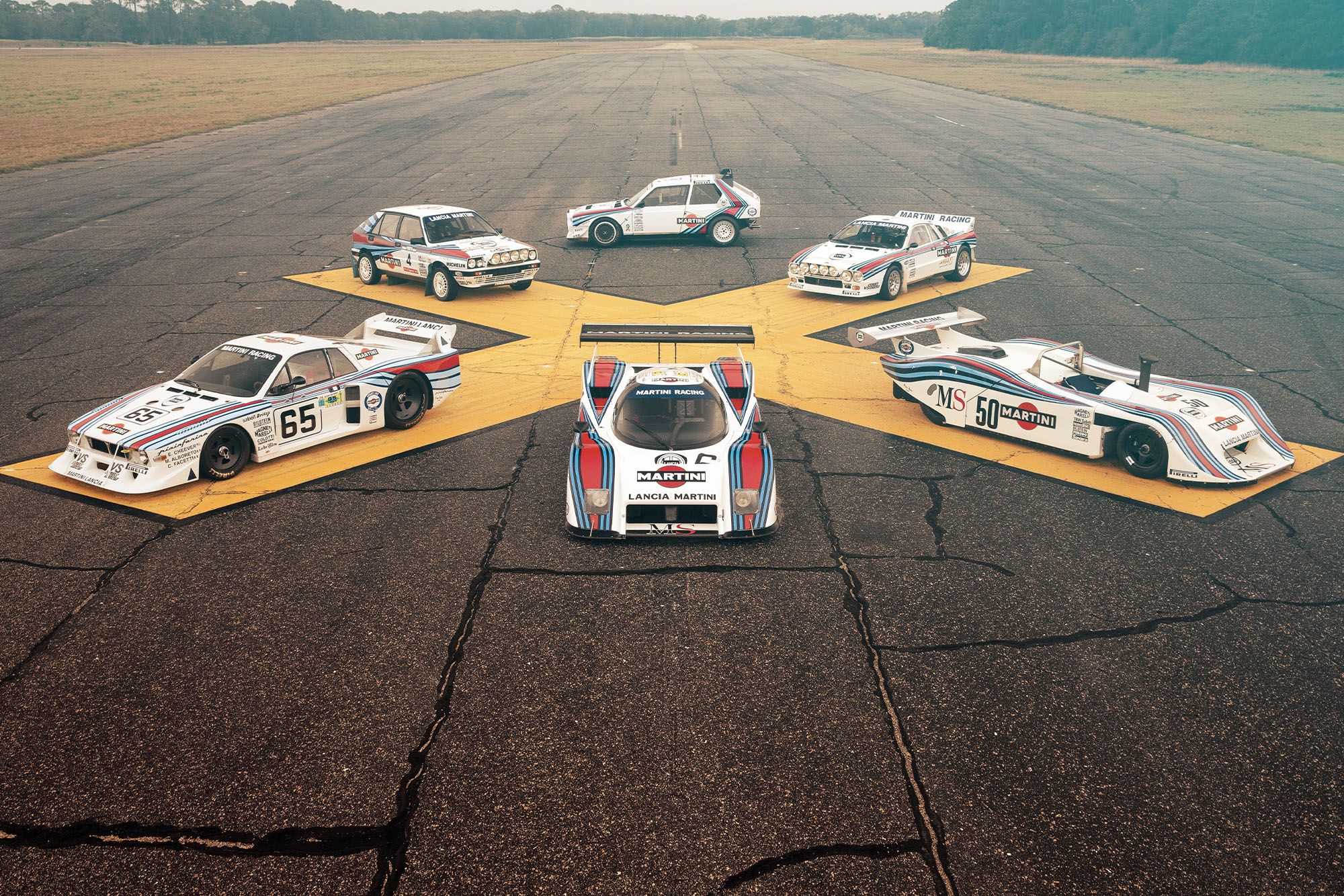 Beginning in 1962 with two Alfa Romeo Giulietta SZ Coda Troncas, Martini & Rossi's sponsorship of racing has become one of the most famous and long-lasting generators of spectacular racing liveries. Martini-branded Porsches won at Le Mans in 1971, 1976 and 1977, and the distinctive dark blue, light blue and red stripes on white were also seen on Porsche factory RSR Turbos, 935s and 936s. Most notably, in 1982 Martini Racing sponsored the works Lancia rally team, a partnership which would last until the early 1990s and bring home a clutch of WRC Drivers' titles. We think there is still something charming and old-school about the Martini colours to this day.
Renown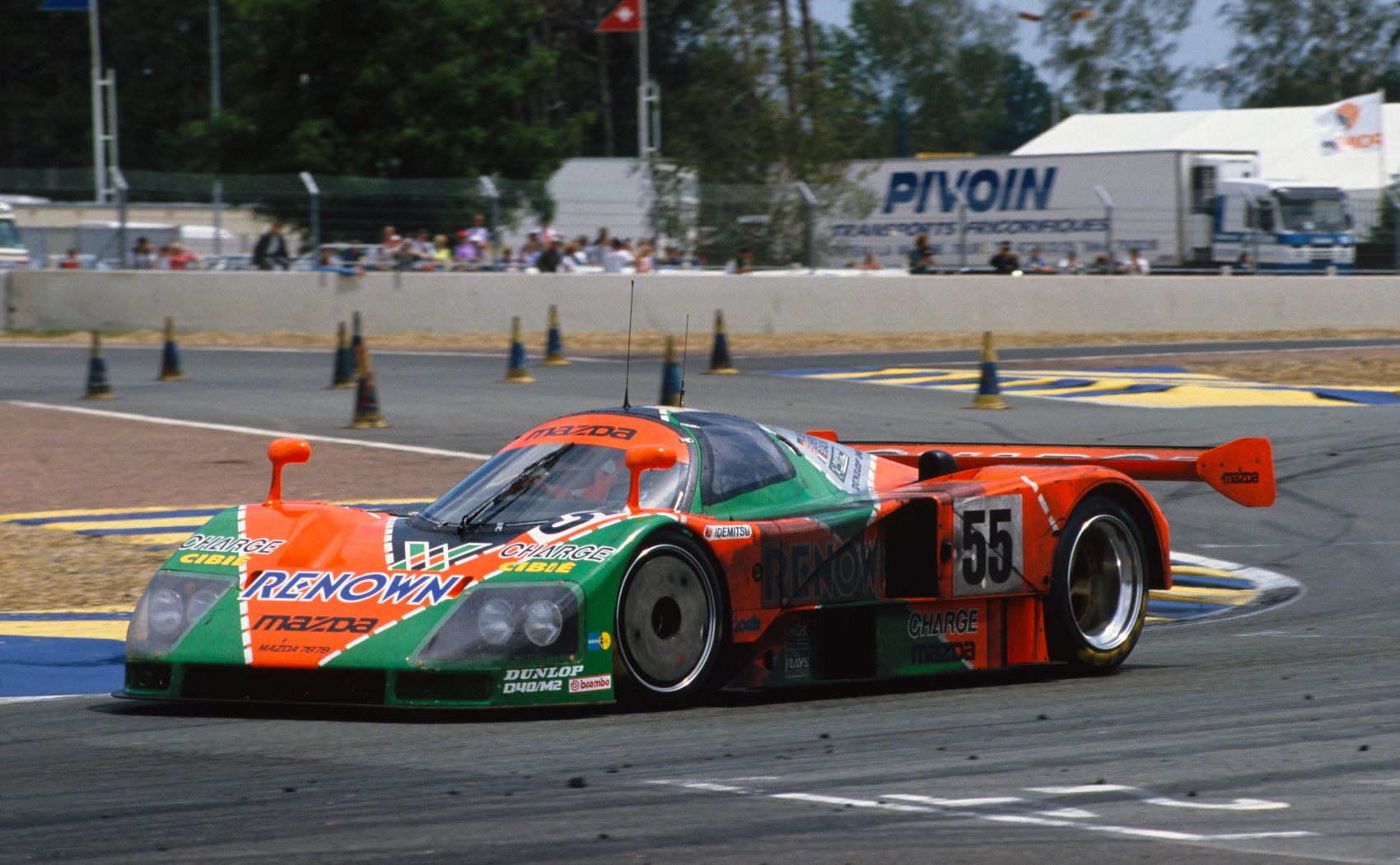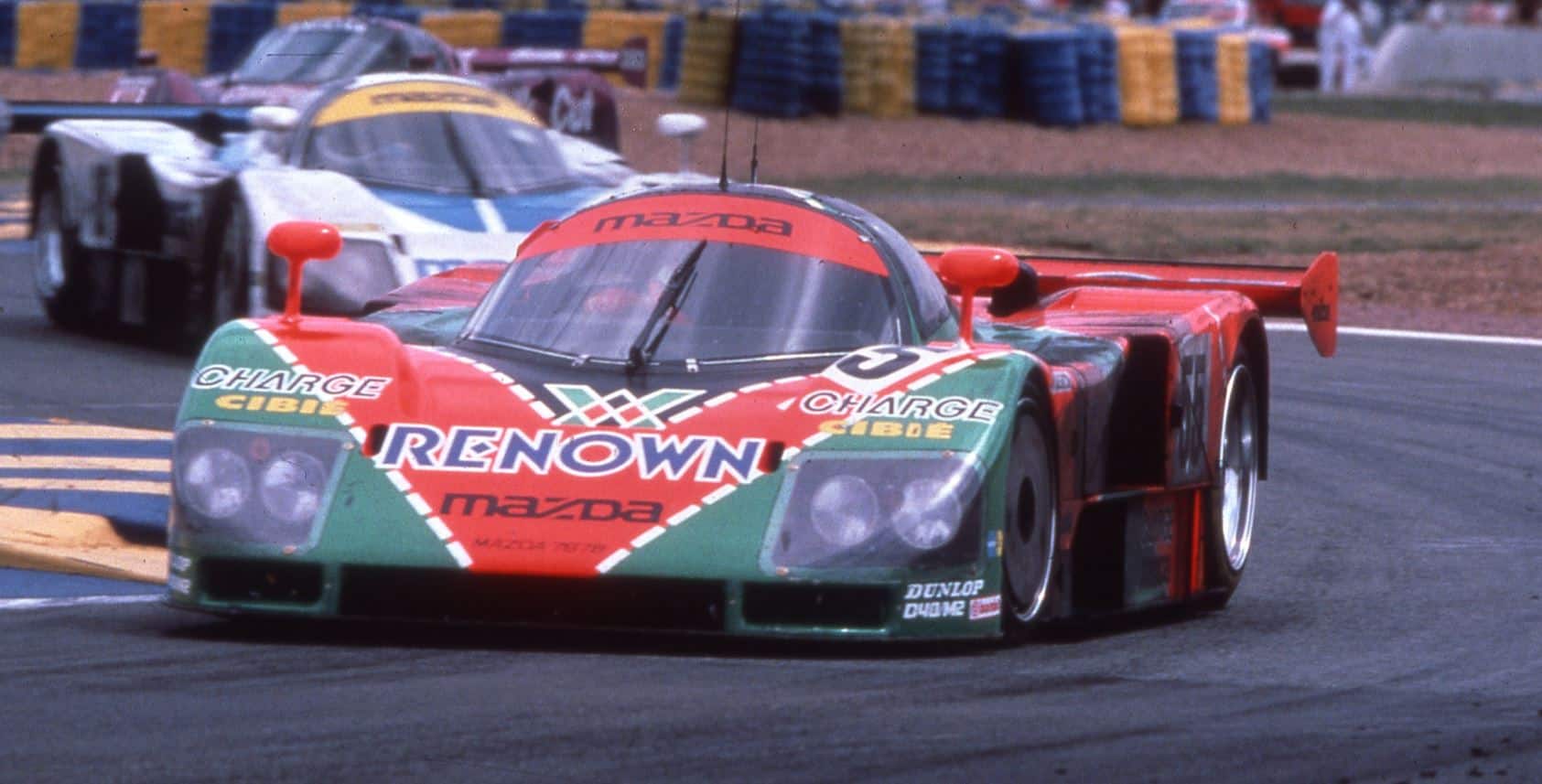 Aside from its rotary-engined wail, reliability and sheer speed, the other element of the Le Mans-winning Mazda 787B from 1991 remembered by fans is its outrageous and beguiling orange and green livery. Instantly recognisable, the livery was in fact inspired by Mazda's sponsor Renown, a 120-year-old Japanese textile company known for its argyll socks. It proved extremely popular, resulting in various licensing agreements which saw it deployed on a number of other racing Mazdas over the years. Sadly, Renown had to file for bankruptcy last year as a result of decreased sales during the pandemic - however we think the livery design deserves to live on!
Red Lobster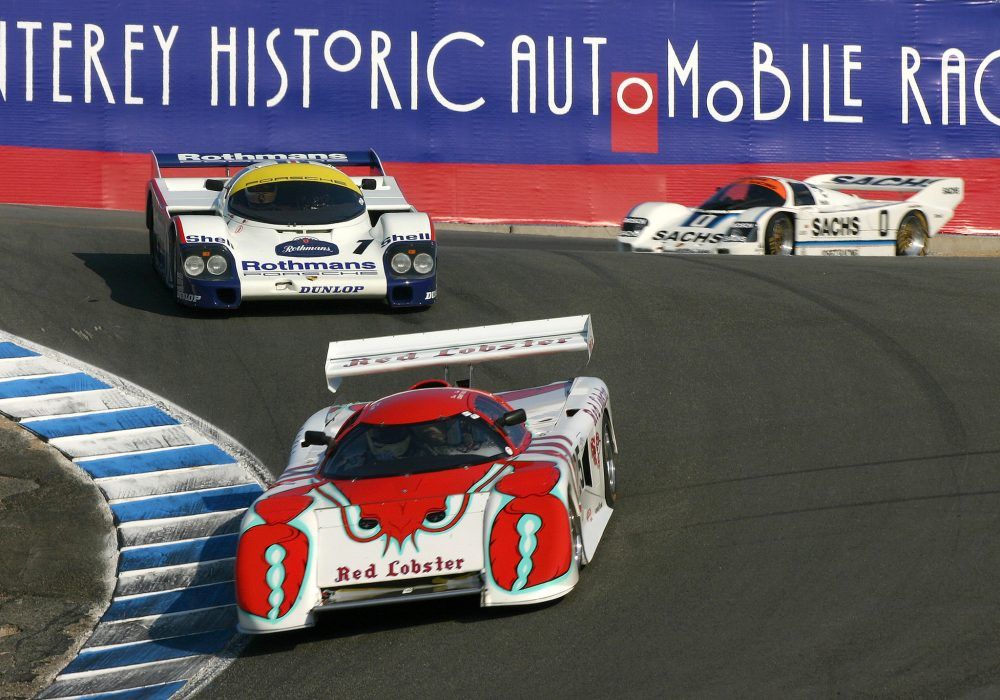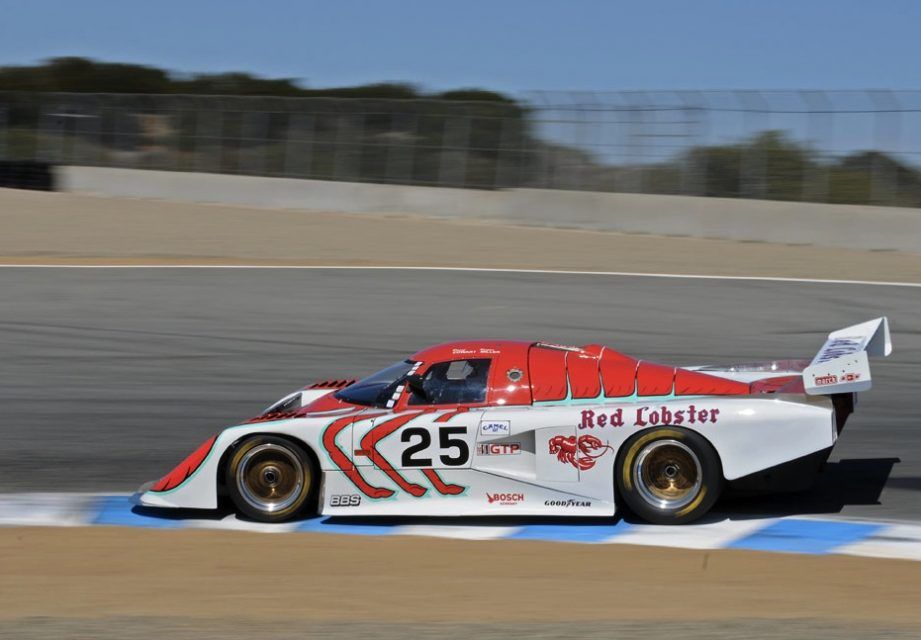 The Red Lobster livery by Stephen Bach appeared in the Camel GT Series, from July 1983 to March 1985, bestriding a 1983 March IMSA GTP 'Executone' 83 G1. Going up against Porsche 962s and powered by a Chevy V8, the car was immediately popular with fans and used by IMSA as a PR vehicle, despite advertising a chain of seafood restaurants. We can't recall any other high-speed crustaceans adorning racing cars (and no, Shell doesn't count) - all the more reason to celebrate this truly unique take on a racing livery.
Rothmans and Silk Cut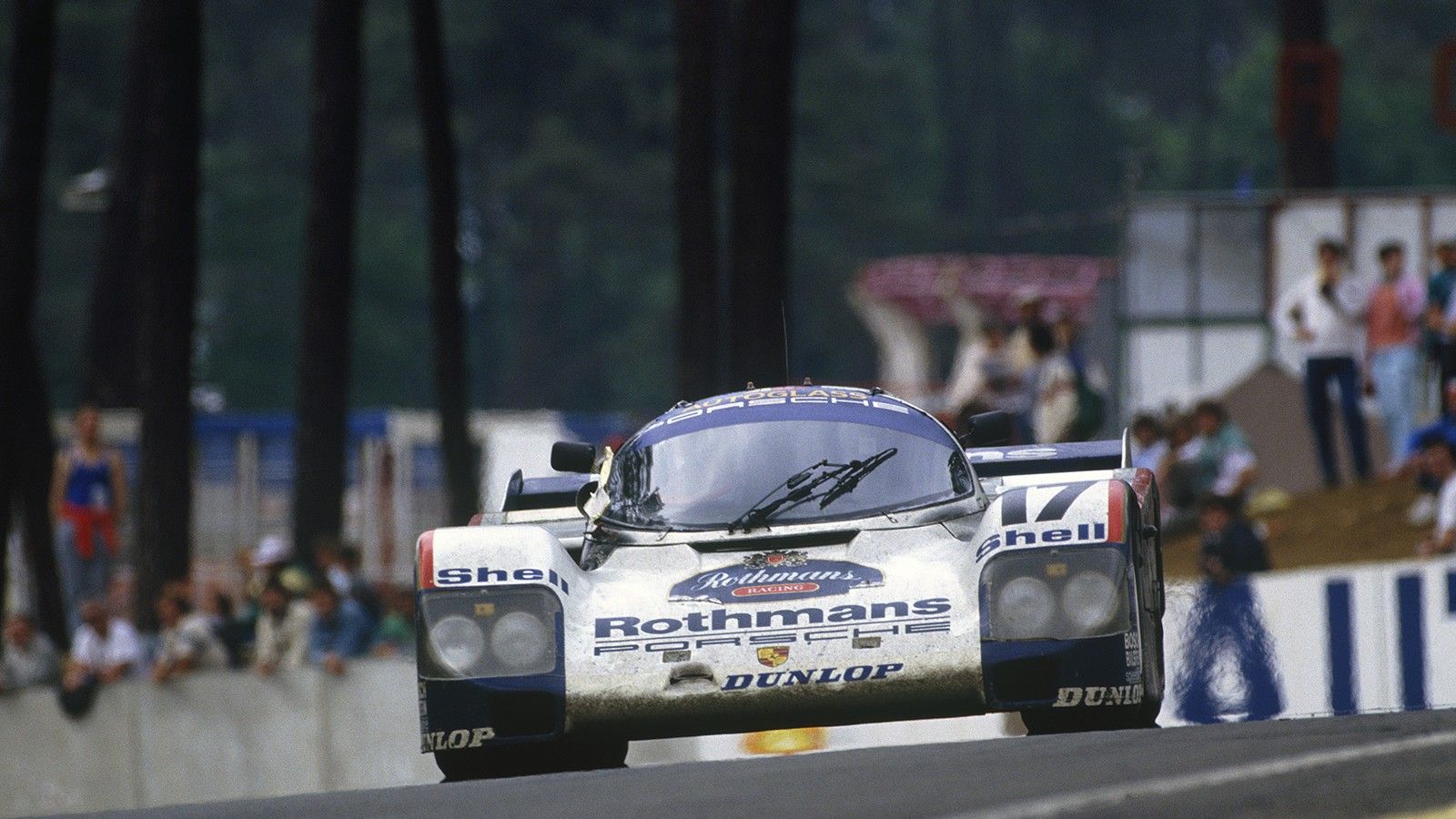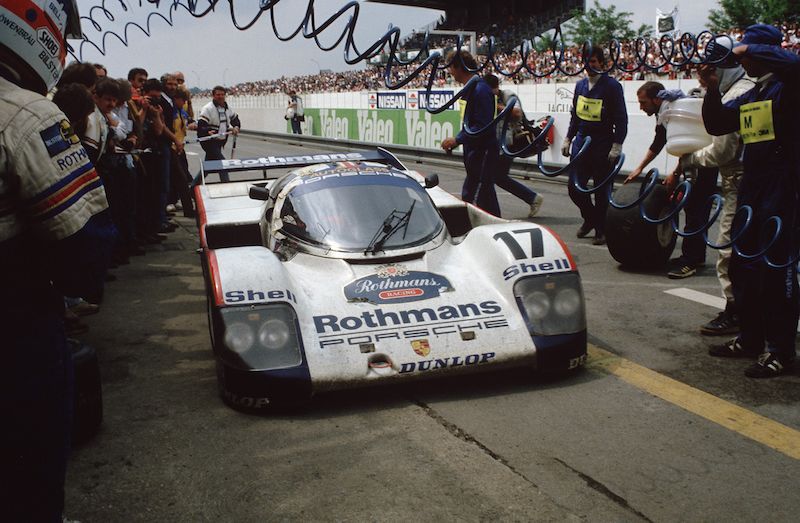 Tobacco advertising is a touchy subject in motor racing - but when it comes to aesthetics, the Group C Porsches and Jaguars wearing Rothmans and Silk Cut liveries are simply a cut above anything else. The blue, gold and red Rothmans liveries which first appeared on the Porsche 956 would also be used in later years (with variations) on the Dakar run of the Porsche 959 rally car as well as the Williams FW18 of Damon Hill. As for the Silk Cut livery, there's really only one car which has the right to wear that - the Le Mans winning Jaguar XJR-9/11.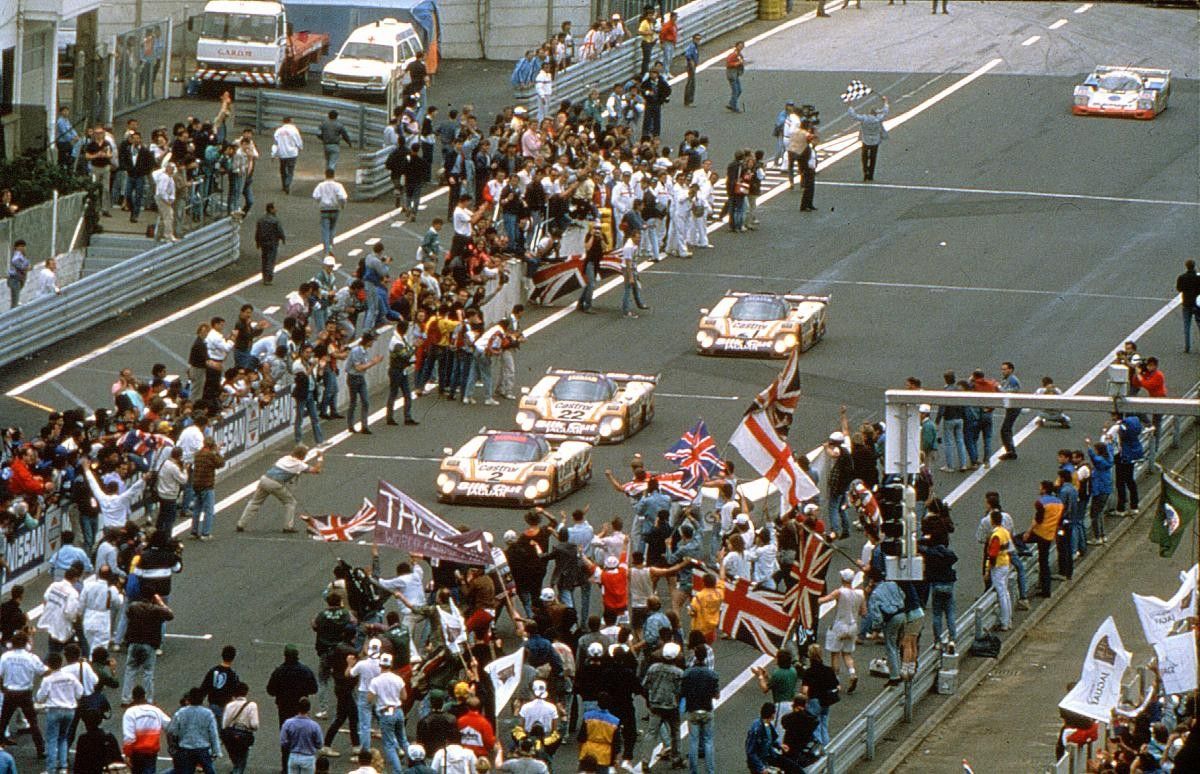 Warsteiner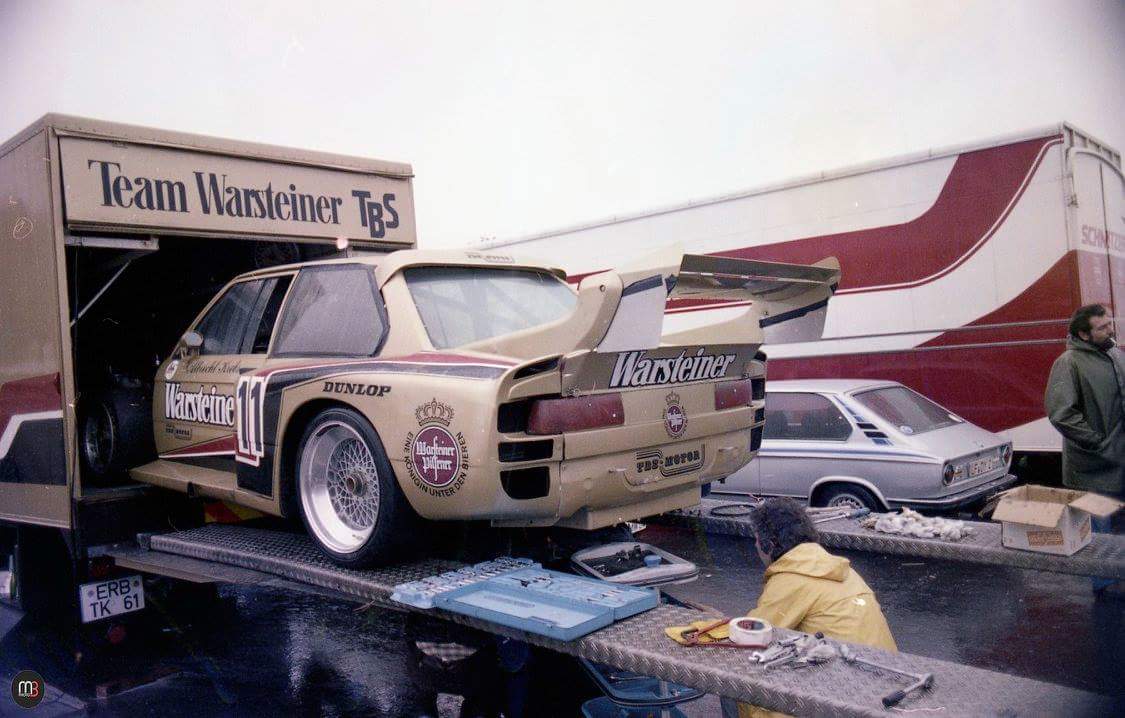 When all else fails, go for gold! Warsteiner is Germany's largest privately-owned brewery, with a history going back to the mid-18th century. Since the 1970s, the brand has been associated with motorsport, sponsoring junior formula drivers before teaming up with the F1 Arrows team to sponsor Riccardo Patrese and Jochen Mass in the 1978-80 seasons. Later expanding into sponsorship of German touring cars and prototypes, the familiar Warsteiner gold hue was seen on countless European racetracks, spreading the gospel of good pilsner to racing fans thirsty for action.
---
---