Cool Runnings: Our Top Winter Drives
As the winter frosts roll in, you'd think that they would spell the end for any sort of automotive fun. However, you'd be wrong - for there is nothing that the ingenuity of petrolhead cannot overcome!
This week we've (snow)ploughed our way through any concerns for personal safety to bring you our top winter drives. Whether it's from the world of cinema, the garage of a crazy inventor, or courtesy of a Formula 1 ace, they all serve as proof that snow and ice can be the beginning of automotive fun, rather than the end of it. So chill out and have a read!
Written by Hector Kociak for The Apex by Custodian. Edited & produced by Charles Clegg and Guillaume Campos.
The GP Ice Race
Austria's frozen Lake Zell has been the venue for ice racing since the early 20th century, when local daredevils would bring whatever equipment they could muster for the purpose to pit their wits against nature and each other. It was usually a set of skis and some old banger, and so the extremely perilous sport of 'skijoring' was born, where the boat is replaced with a car and the water is somewhat… harder?.
More recently ice racing at Zell has become synonymous with Porsche. In 1952 the Lake saw the first Professor Ferdinand Porsche Memorial Race, with the Porsche 356 and later, the 550 Spyder demonstrating that Stuttgart engineering was just as good in extreme low grip conditions as it was on a baking hot race track. These days event goers can see everything from Formula E cars with studded tyres pulling skiers about to NASCAR stock cars having a go. Sign us up!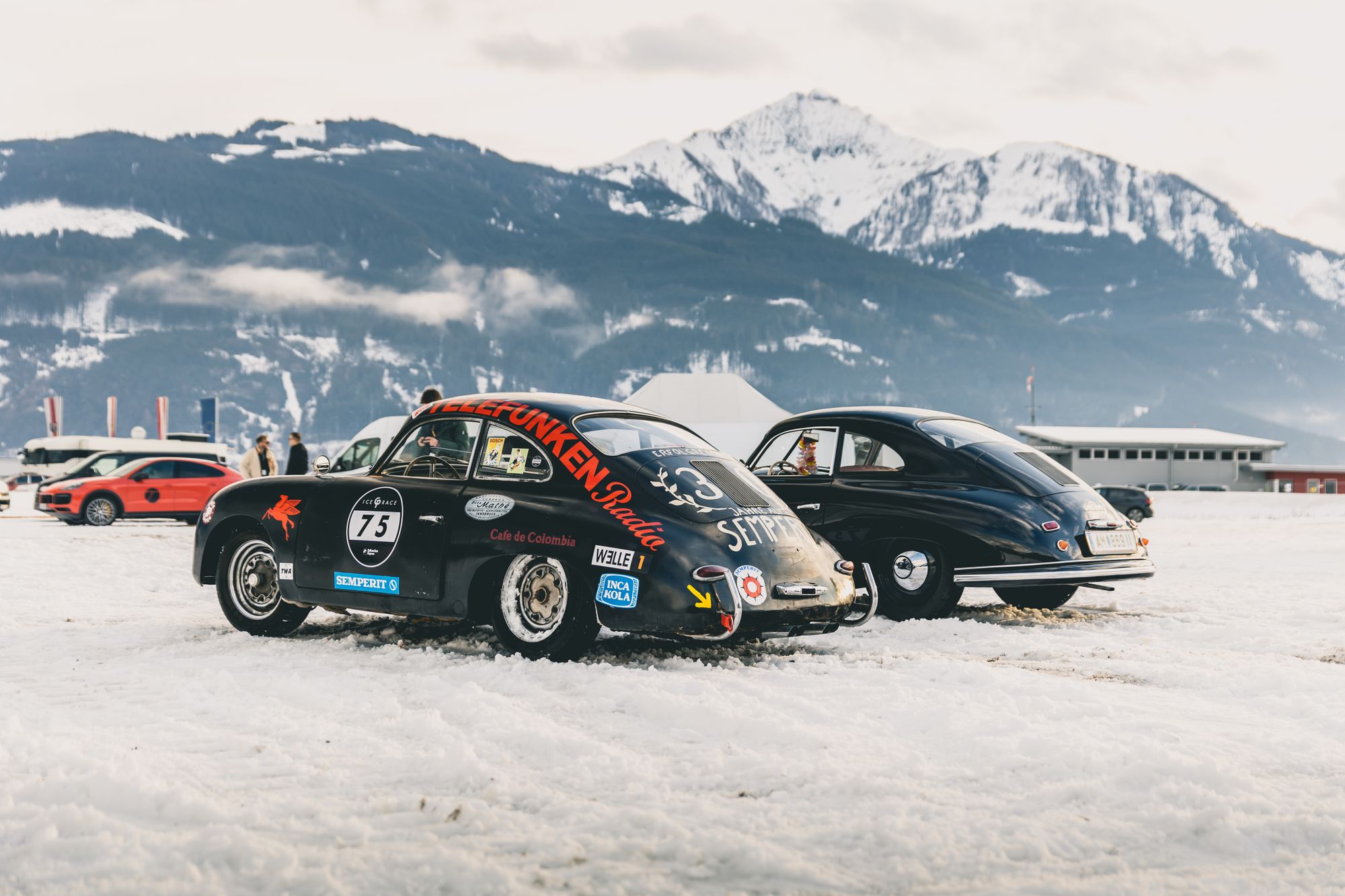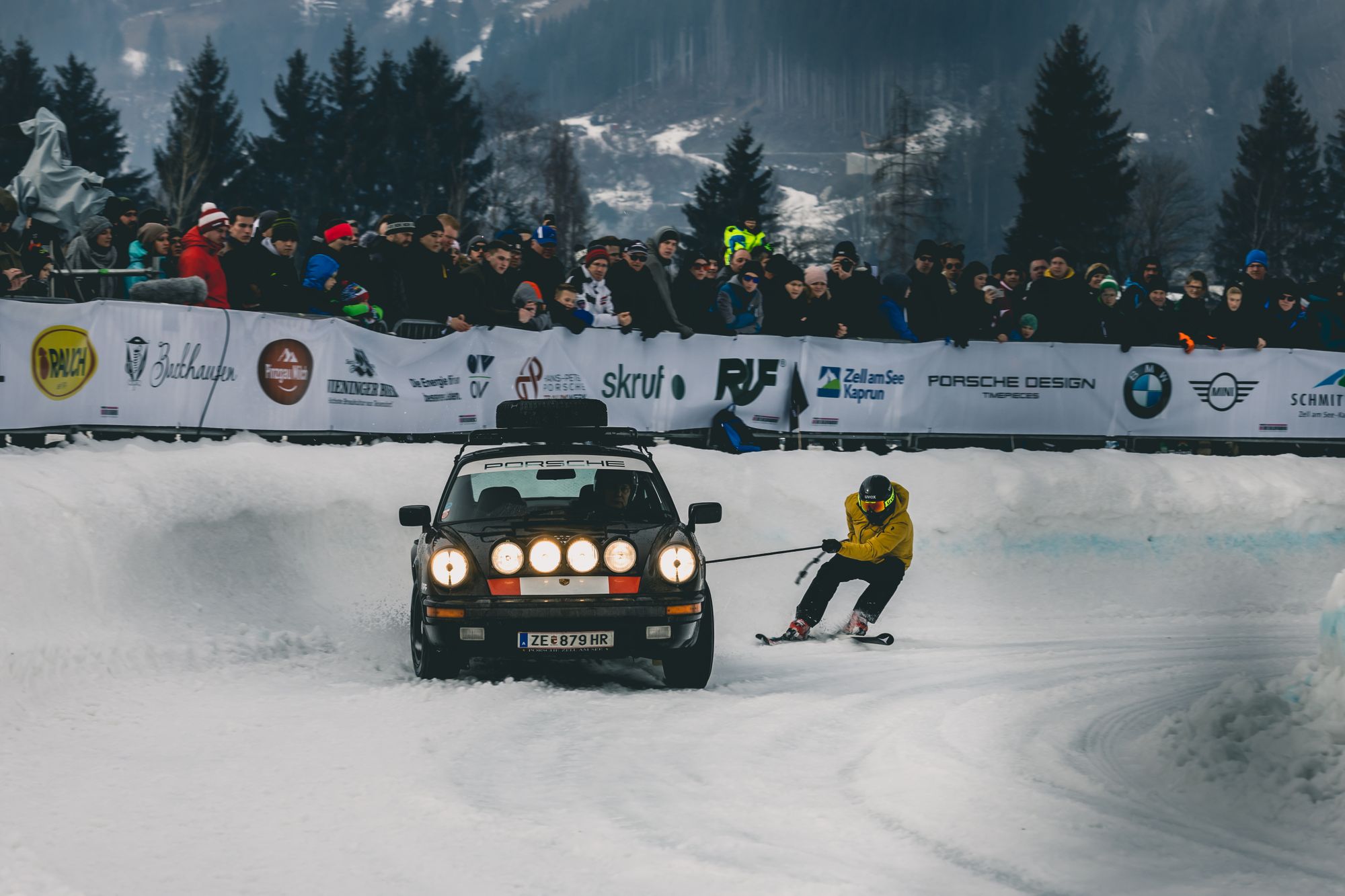 Chilling In A Bentley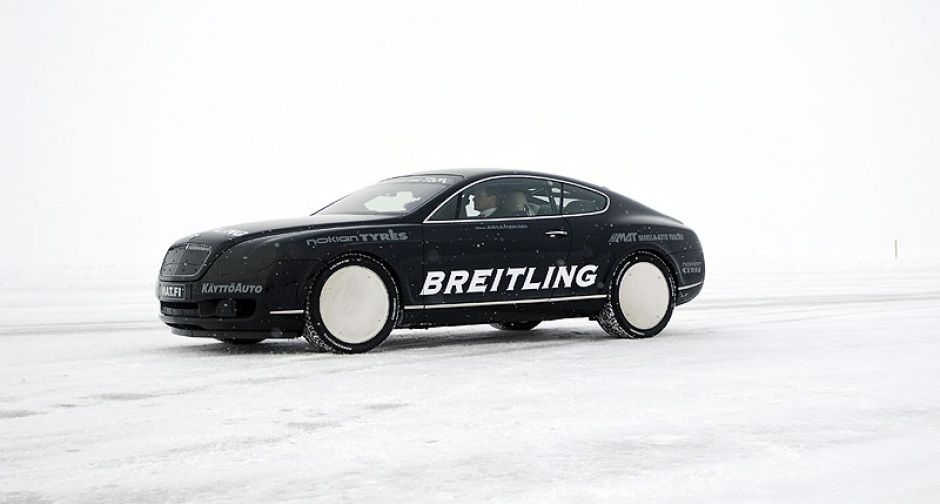 Any kind of speed record taps into a special sort of insanity on the part of the driver doing it - however we always admire any attempt done with a bit of class. And what could be more classy than achieving an ice speed record in a Bentley Continental GT? Back in 2007 four-times World Rally Champion Juha Kankkunen did so in a specially prepared Bentley, reaching 199.86 mph. He did it again in 2011 in a Supersports - although aesthetically, the 2007 car, with its wonderful covered wheels, makes for a better spectacle. Our only question is what happened when Juha hit the brakes...
The Ripsaw EV: Snow Joke?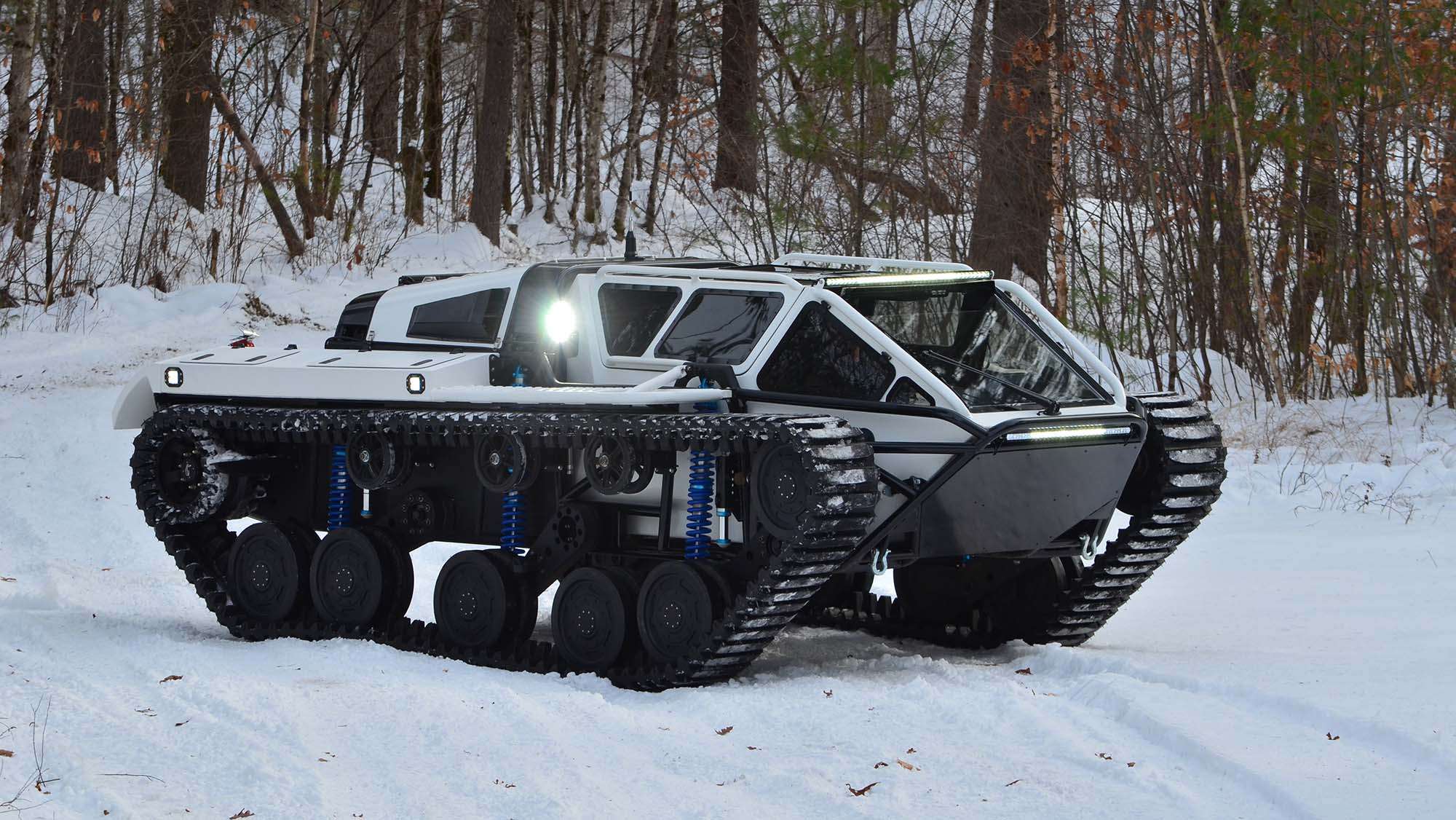 If the snowfall is particularly bad in your area, you may have to leave the car at home. However, that is the perfect opportunity to take your luxury tank out for a drive. Yes, you read that correctly. For the most demanding customers, the Ripsaw EV3-F4 (or the earlier variant, the EV2) from Howe & Howe provides about 800bhp-worth of (combustion-engined) offroad fun. With a top speed of 60mph, Recaro seats and 20 inches of ground clearance, it will do the school run and so much more. You don't even have to use the road network! Some readers will be disappointed to learn that the Ripsaw does not come with any weapons systems, but as far as a go-anywhere vehicle is concerned, this is probably the best you can get for your money.
James Bond's Cool Aston Martin V12 Vanquish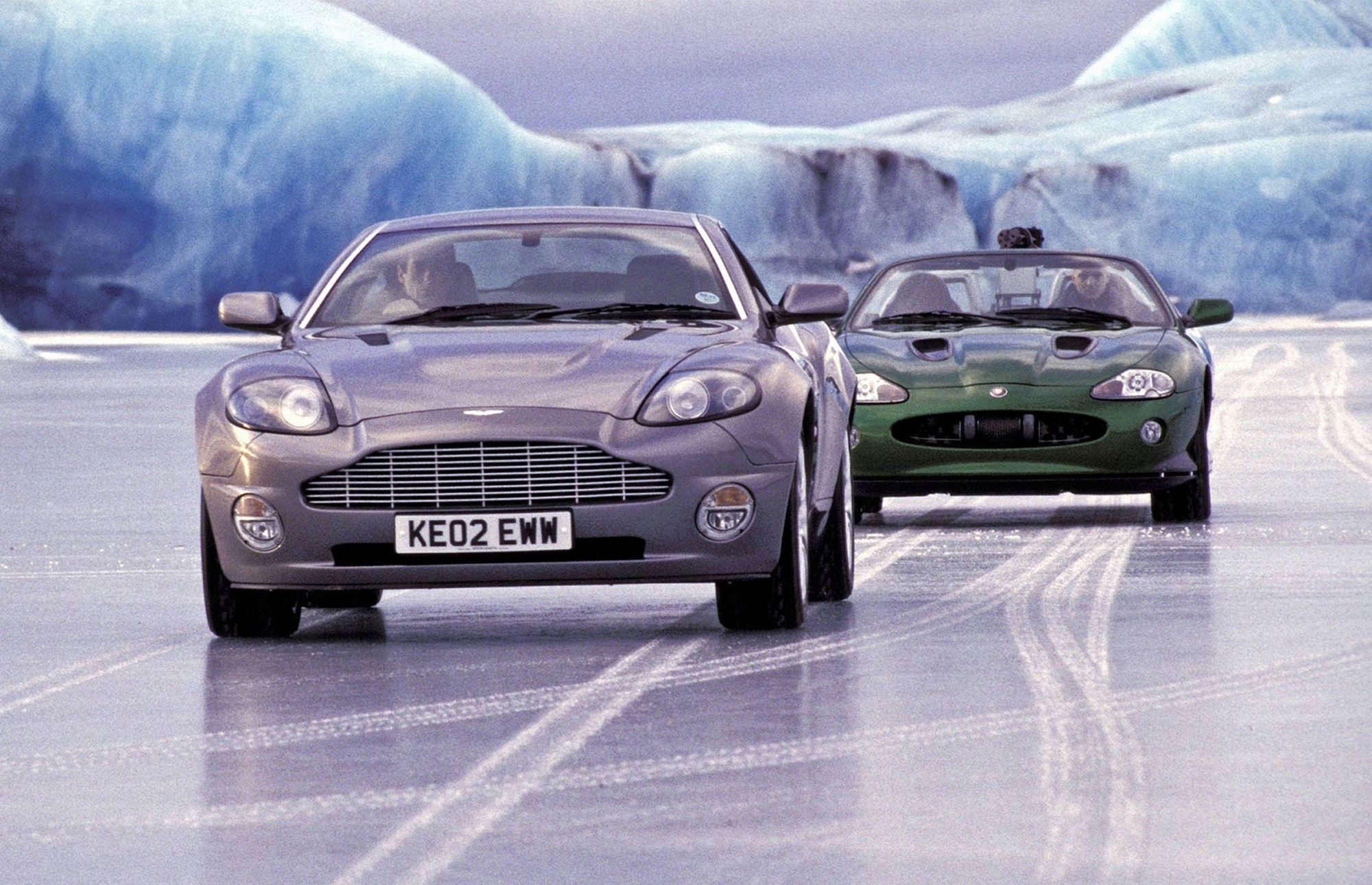 Modern cinematic history, if not the history of civilisation, can be divided into two eras: pre- and post- Die Another Day. This most egregious of Bond films, starring Pierce Brosnan, captures the optimism of a new millennium perfectly. What other excuse could you give for one of the most absurd car chases ever committed to film, involving Bond's beautiful Aston Martin V12 Vanquish pursued across an ice lake by a bright green Jaguar XKR driven by a man with a load of diamonds embedded in his face?
Curiously enough, the 5.9l V12 of the original Vanquish was not used in the film, with the stunt team preferring to use a 4wd system powered by a 300bhp Ford V8. However, if you're going out for a winter drive, we've got two pieces of advice: take the V12, and stay on the road.
F1 On Ice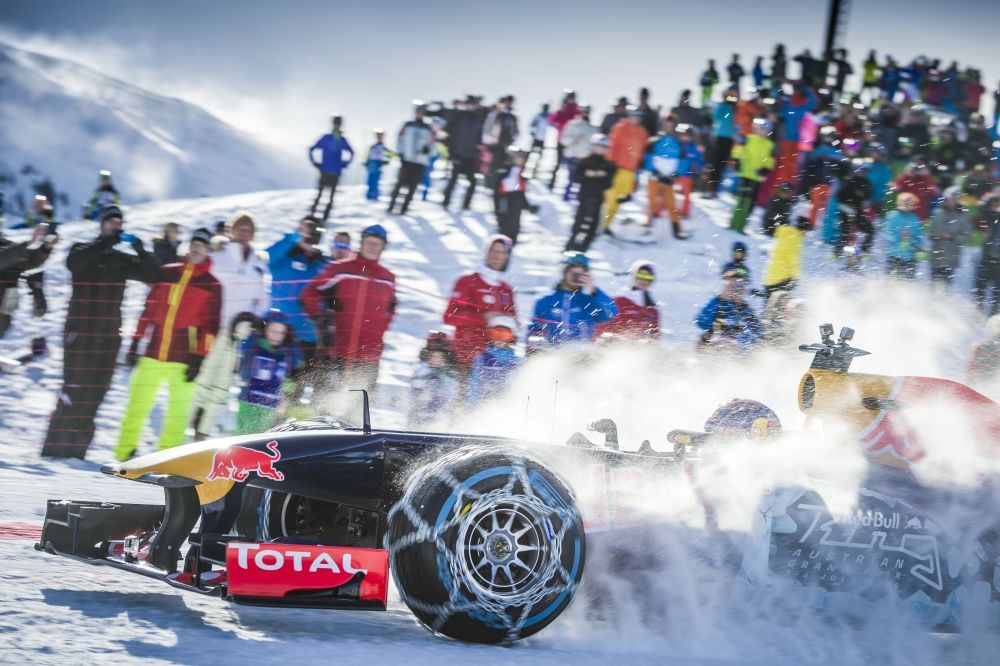 This season's battle between Lewis Hamilton and Max Verstappen has been frosty at times, and Verstappen in particular has often been accused of not managing to keep his cool. However there is video evidence of the latter from 2016, when the young Formula 1 ace was asked to take the title-winning Red Bull RB7 for a test drive on the famous Streif ski course in Kitzbuhel, Austria. With a carefully re-tuned engine and setup changes, Verstappen wowed the crowds with his car control and liberal distribution of frosty donuts.
Most fascinating of all was how the snow chains managed to stay on the tyres of the mighty racing car, given the absurd amounts of power going through the rear wheels - and how the talented driver managed to keep the thing on the track. Maybe someone could try this in a Lotus 98T next?
The World's Fastest EV Ice Cream Truck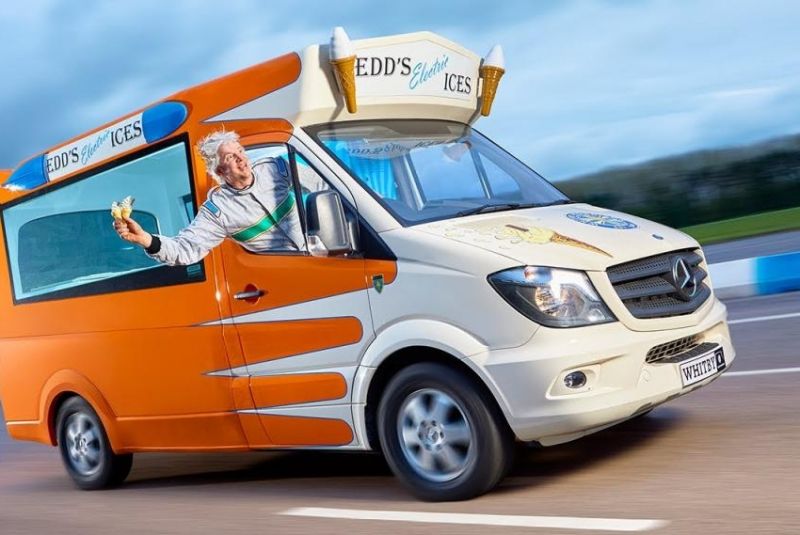 Edd China is one of Britain's most beloved automotive tinkerers, and in March 2020 he put another feather in his cap by engineering a record-breaking EV out of an old Mercedes ice cream truck. Struck by the terrible smoggy nuisance of diesel-powered ice cream vans, which were being banned in some London boroughs, Edd spent two years revamping a legacy vehicle with an EV powertrain to achieve a Guinness World Record of 73.921 mph at Elvington Airfield in Yorkshire. While BBC Top Gear later achieved a higher speed in their Tesla-powered ice cream van, we think Edd's engineering efforts (and his development of a commercially available conversion kit for legacy vans) deserve some solid recognition. You can read more about Edd's work (including motorised sofas and other incredible creations) at www.eddchina.com - and if anyone can put a word in with the Duke of Richmond, surely we need one of these at Goodwood next summer!
---
---