Commercial Appeal: Our Favourite Automotive TV Adverts
Win on Sunday, sell on Monday. It's no secret that motoring brands want to sell cars to the public, and sponsorship is an essential part of turning up at the track for almost all professional drivers. Whether it's a clever advert suffused with romantic notions of performance and exclusivity, or merely the allure of a celebrity endorsement, the motoring world is relentlessly creative when it comes to selling products of any sort or squeezing the most out of promotion and marketing clauses in racing drivers' contracts.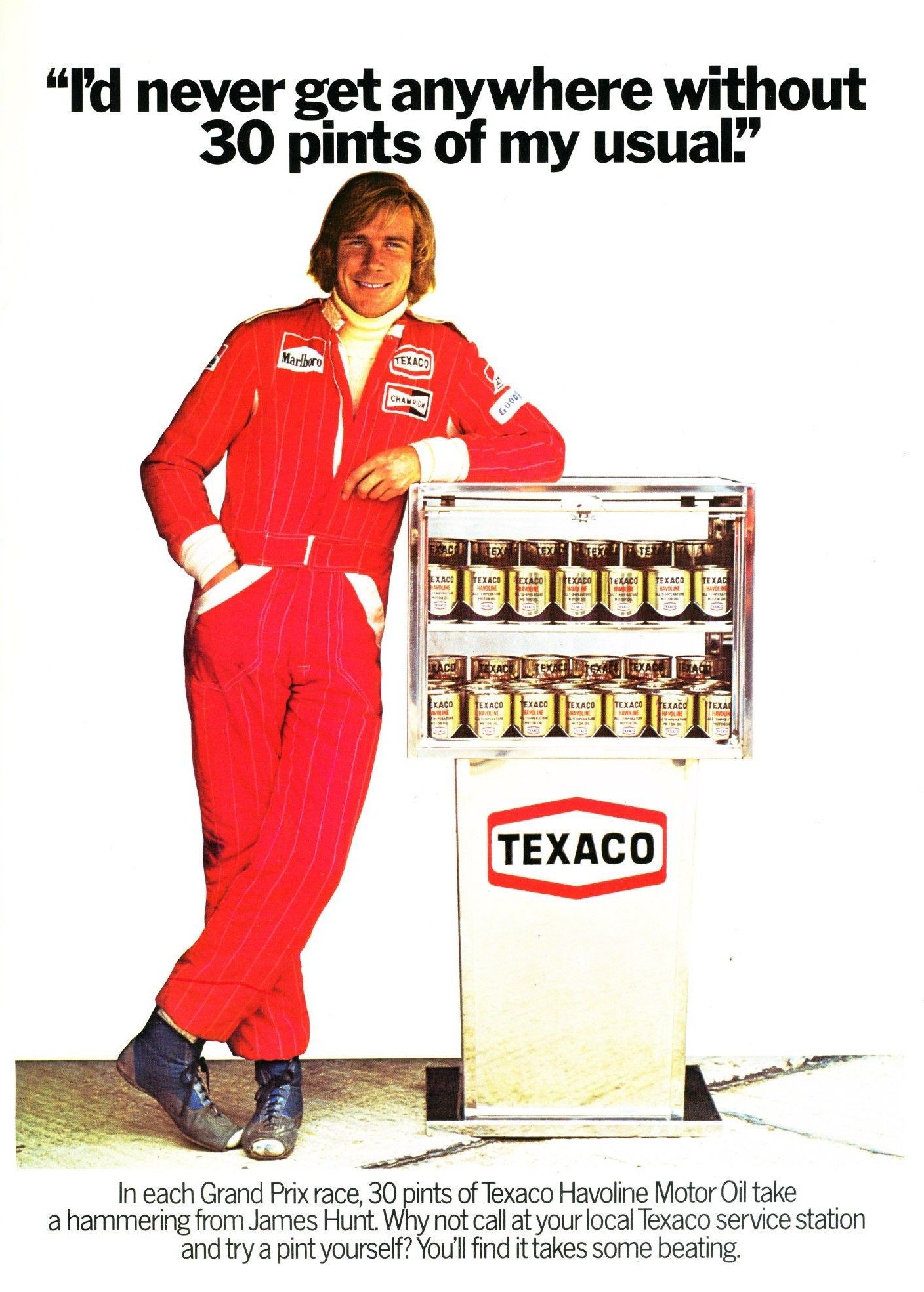 This week the Apex team have been working through their rolodexes, hitting the phones and thinking big to bring you our favourite – and somewhat niche – automotive advertisements. They may be driven by a unique and engaging concept, shameless star power, or merely an endearingly vague connection between cars and the product in question; either way, they're a fascinating insight into the world of motoring as seen from the desk of an advertising creative.
Written by Hector Kociak for The Apex by Private Collectors Club. Edited by Charles Clegg. Produced by Demir Ametov.
McCann-Erickson - Martini, 'The Right One' Campaign (1975)
Ah, Martini. The most beautiful drink in the world, apparently - the right one, and the bright one, according to whoever wrote the libretto for the classic 1975 Martini 'Monte Carlo Grand Prix' advert.
Under the creative direction of self-styled advertising intellectual Barry Day from the McCann-Erickson agency, Martini's Monaco advert (and the GT racing version, with louche Côte d'Azur string section replaced with vocal harmonies and formula cars replaced by gleaming silver Porsches) revelled in the hazy connection between vermouth and the allure of elite motor racing.
Racing drivers, beautiful people, sunshine and lashings of tipple showed 1970s cinema audiences what they were missing; while the McCann adverts were criticised for their fairly unsophisticated approach by industry insiders, thirty seconds of Monegasque romance were often enough to send viewers out in search of Martini. As the adverts had it - there's much more to the world than you guess, and you taste it the day you say yes...  
James Hunt - Texaco Havoline adverts (1976 - 1978)
It is quite surprising that James Hunt, the 1976 F1 world champion not averse to turning up to black tie events in shorts and sandals, was somehow corralled into doing television work for Texaco.
We should be grateful that he complied with his contractual obligations, however, as the relationship provided some rather amusing adverts from agency Collett Dickenson Pearce featuring comedy duo Morecambe and Wise as Hunt's hapless mechanics, as well as character actor Fred Emney as a corpulent Texaco MD.
A perfect antidote to the po-faced adverts modern viewers are served up, these neat little pieces are propelled by old-school slapstick humour and cut-glass accents.
Damon Hill and Murray Walker - Pizza Hut (1996)
"Murray, we're just out for a quiet pizza - stop commentating!". Pizza Hut executives must have cartwheeled with joy on seeing footage of Damon Hill and Murray Walker in their series of adverts for Pizza Hut during Hill's championship-winning year of 1996. The excited patter of Britain's best-loved commentator, Hill's bashful yet cerebral charm, and gratuitous shots of melting cheese hit all of the audience's dopamine centres; the adverts have an air of a gentle comedy which the Apex team, and perhaps only the Apex team, would happily watch more of.
Hill and Murray proved to be magic ingredients for Pizza Hut. According to the advertising industry press at the time, the commercials were a vaunted success in distancing the company from their previous 'Hit The Hut' campaign – no, we don't recall it either – conducted through gloriously named ad agency Duckworth Finn Grubb Waters. It was reported that Pizza Hut's record for takings in a single week was broken twice in a row soon after the appearance of the F1 duo on television – stuffed crusts all round!
Nigel Mansell (Rik Mayall) - Nintendo NES (1992)
As the saying goes, if you are tired of Nigel Mansell, you are tired of life. In a series of increasingly odd outings in the early 1990s, high-energy comedian Rik Mayall found himself fronting advertisements for computer games giant Nintendo, who had decided to broaden the appeal of their Nintendo Entertainment System and handheld Game Boy to a more adult demographic.
Less sales pitches than a series of absurdist sketches, the most memorable of these adverts was for Nigel Mansell's World Championship Racing. Il Leone himself does not appear in the footage, however; Mayall simply dons the famous moustache and eyebrows and does what he does best. The piece ends with the cast reciting the words "Nigel Mansell - Nintense, Nintelligent, Nintendo." Whether that captures the essence of Nige is up to you to decide, but Mayall's effort lives on in various corners of the motoring internet as a perennial favourite.  
Mercedes-Benz - Lewis Hamilton vs Fernando Alonso (2007/8)
In 2007, incumbent World Champion Fernando Alonso was paired with a rising superstar, one Lewis Carl Davidson Hamilton at Mclaren Mercedes. What followed was an epic tale of competition and sabotage which lasted for the entirety of the season. Never ones to miss an opportunity for a clever bit of marketing, Mercedes-Benz hired agency Jung von Matt to create a playful take on the rivalry to promote their C63 AMG and CLK 63 AMG models. To the tune of a version of Irving Berlin's Anything You Can Do (I Can Do Better), the two rivals engage in high-jinks about town before being outfoxed by Finnish king of the sauna, Mika Häkkinen. Nonetheless, the advert is about as characterful as you can hope for from two bitter racing rivals.  
The irony of the whole affair would be that the 2007 world championship was won by a Finn at the Brazilian Grand Prix, with Kimi Räikkönen beating title favourite Lewis Hamilton by just one championship point in the final race of the season!
BMW - 'Landspeed' (2000)
Copywriter Clare McNally and Art Director Jan Jacobs had a very simple brief: to tell people the BMW E39 M5 was the fastest saloon car on the planet. And so in a clever and minimalistic way, they set about creating an award-winning advertisement in which less is definitely more. We love this commercial for how simple and effective it is.
Despite looking relatively sedate, the E39 itself was no slouch, with a 4.9 litre naturally aspirated S62 V8 (the first V8 in an M-series car) getting the saloon up to 60mph in less than five seconds. It remains to this day one of Munich's most desirable modern classics, commanding solid prices at auction.
Shell - 'Circuit' (2007)
Some advertisements hit you over the head with their marketing; in 2007's 'Circuit', Shell decided to do something different to celebrate the 60th birthday of Ferrari and Shell's long-standing relationship as fuel supplier to the Scuderia. The commercial takes the viewer through Ferrari's Formula 1 history by way of Rome, Monaco, Rio, New York and Hong Kong,  with five historic racing cars going full-pelt through city streets driven by Ferrari test drivers. No soundtrack is necessary other than the glorious roar of engines.
The iconic advert was directed by Antoine Bardou-Jacquet, famous for putting his hand to the well-known 2003 Honda 'Cog' commercial which saw various parts of the Honda Accord interact in a remarkable Rube Goldberg machine to launch a rather unremarkable estate car. For 'Circuit', no expense was spared - the piece cost around $4 million to produce, and it took two months of filming to produce the two minute final cut. Viewers around the world agreed, however, that it was all worth it, and the advert remains one of the most highly regarded pieces of automotive advertising ever made.
---
---