Petrolhead: The Apex Interviews Charles Clegg
This week's guest is a familiar face to us at the Apex, and just maybe a familiar voice if you were lucky enough to catch our first editions way back in the mists of time! Charles Clegg is a passionate car guy and historic racer, as well as having a day job as the CEO of Custodian, the online platform and app for car enthusiasts.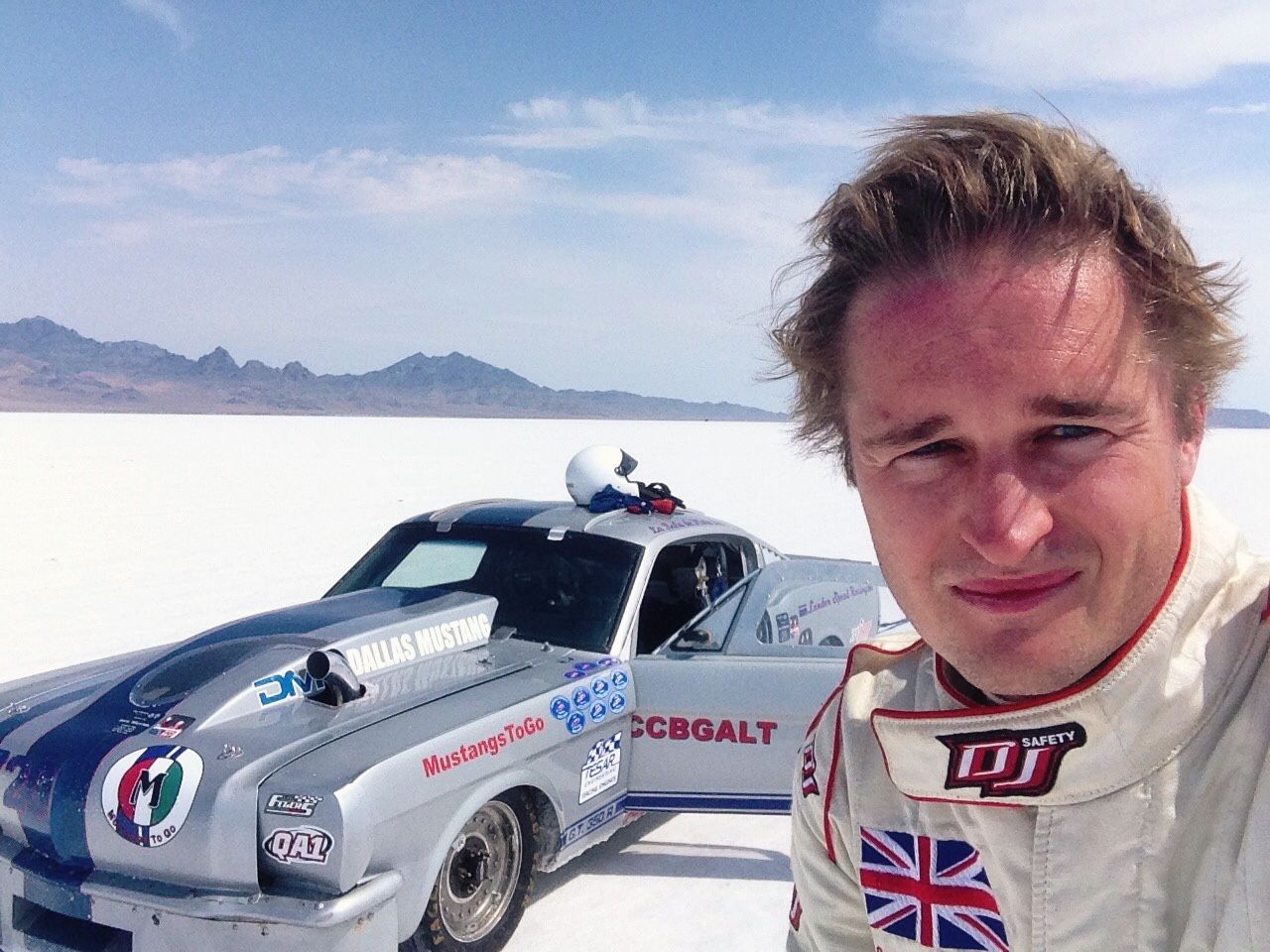 He joined us to talk about his life in cars, the ins and outs of competing at events like the Goodwood Revival, and what it's like to try to break a land speed record in a 1200bhp fastback Mustang.
Hector Kociak interviews Charles Clegg  for The Apex by Custodian. Recorded and produced by Jeremy Hindle and Guillaume Campos. Transcribed by David Marcus. Edited by Hector Kociak & Charles Clegg.
Could you tell us a bit about your earliest motoring memories, and how you got into cars?
Absolutely. It's pretty safe to say I didn't have much of a chance of dodging the passion for cars; growing up my father always had a number of classics, and he also raced a DB4 Aston with the Aston Martin Owners' Club for many years and also raced an Austin Healey Sebring Sprite, which he's still got to this day. Even my mother, who wasn't hugely into cars herself, drove a Bristol 603 as her everyday car in London for over 20 years. I must admit it did end up having a rather unfortunate end, in that it set on fire outside her shop in Knightsbridge one day - 10 foot flames out the bonnet - managing to evacuate half of Walton Street, two restaurants, and multiple bars, to the delight of their clientèle...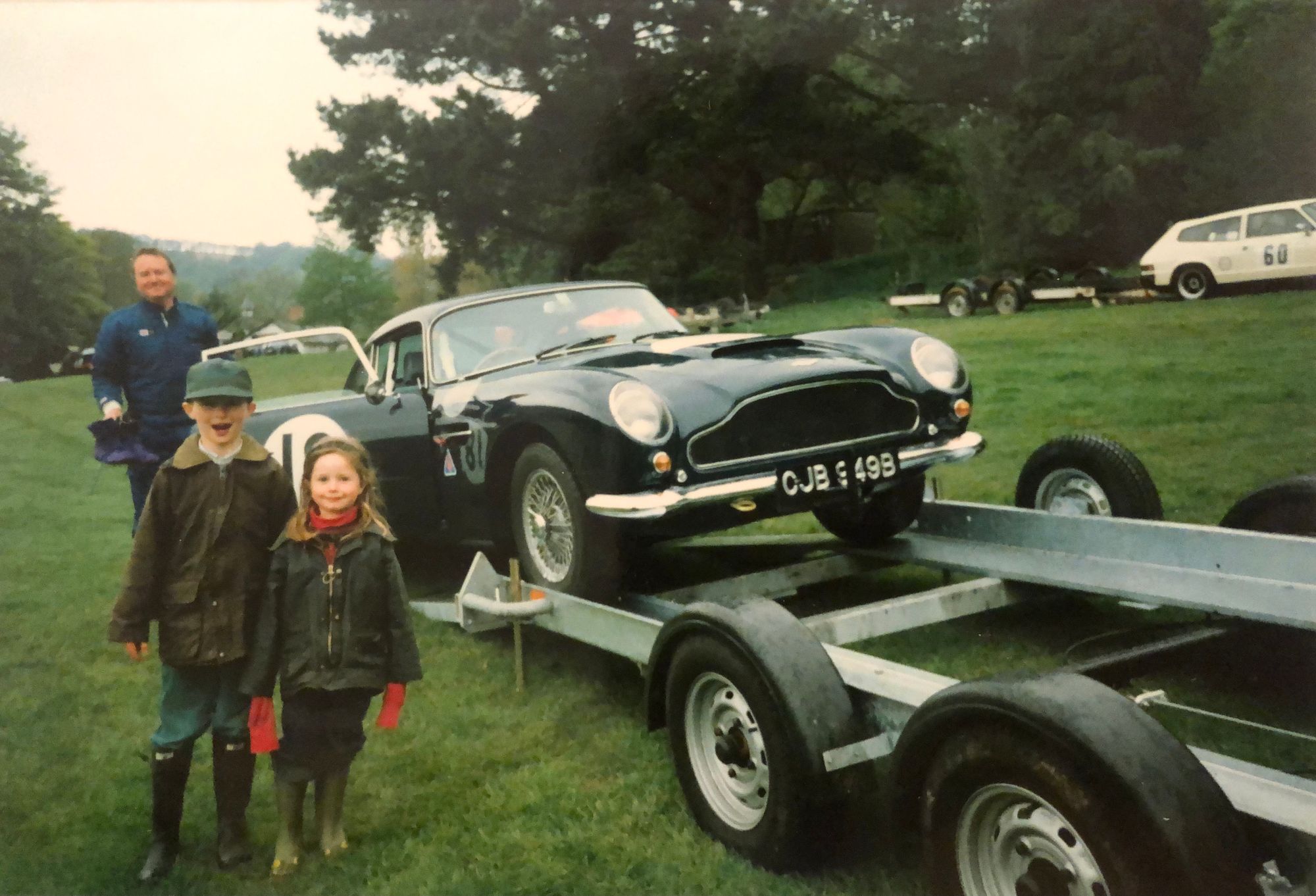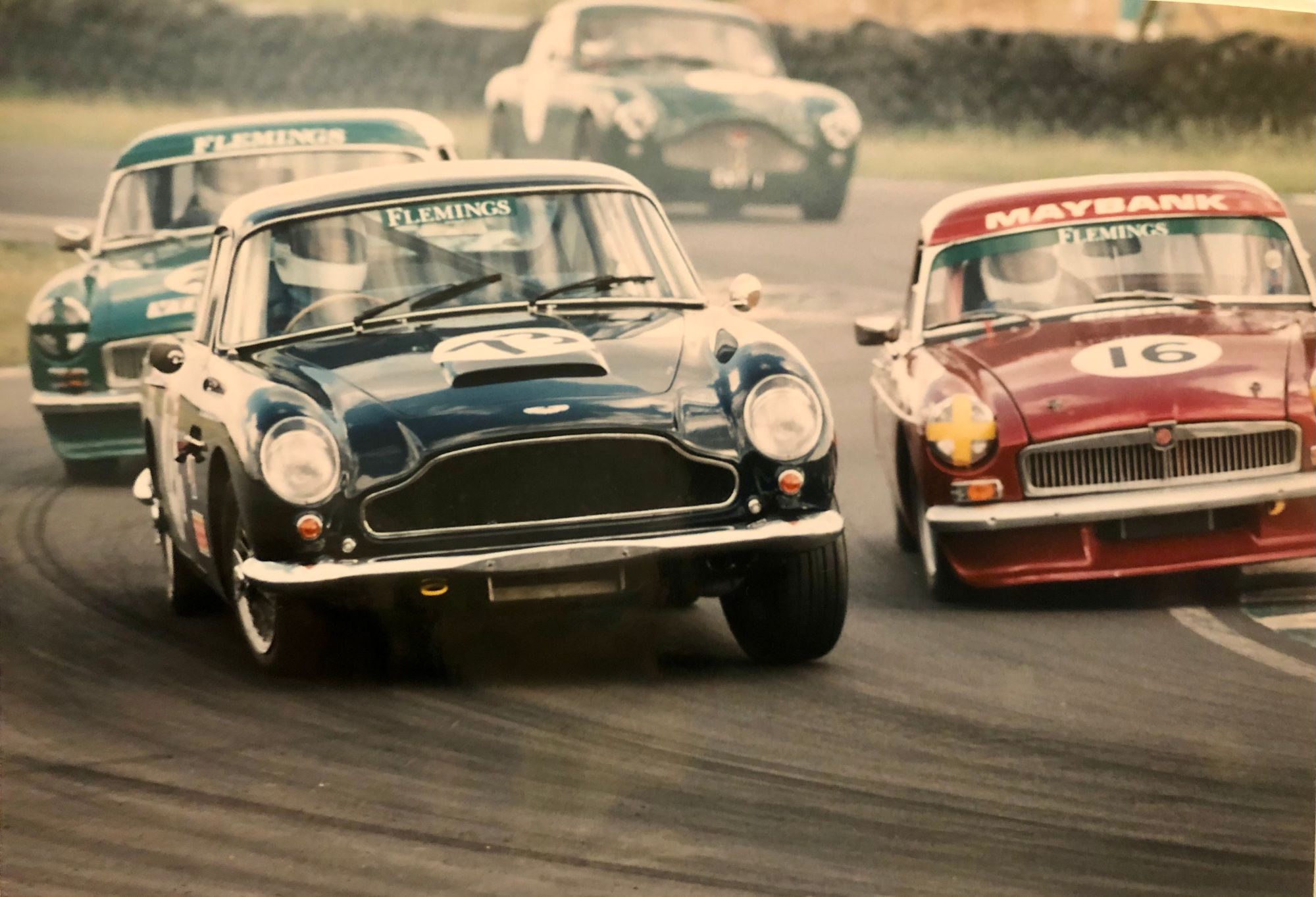 By the time I was eight years old, I'd managed to convince my father to let me behind the wheel of his Series III Land Rover. I nearly destroyed it in some fields, and then for my 12th birthday I got my dream present: an MOT-failure Ford Sierra P100 pickup. Obviously a great engine and a great gearbox, so I spent the next five years horribly sideways around the fields and orchards near my parent's house in Gloucestershire, as a wannabe Colin McRae. At 17, I got my 1975 Alfa Romeo GT Junior. I used it as my everyday car for a number of years, and I've still got it to this day as well, many years later. I haven't really looked back. It was hard to avoid the passion really.
Glorious! I understand there's some family history in the car industry as well?
Yes. My grandfather (and some people will not believe this) was actually born in 1888 - he had my father quite late in life. He worked for Lord Austin at Austin Cars in the 1930s in the Experimental Department there, which is basically where they did all the prototyping. By trade he was a panel beater - an artist really - and did all the aluminium handiwork on the prototypes. He would convert a drawing to the actual produced aluminium body. For instance he did the Works Austin 7 single seaters that raced at Brooklands in the '30s. Fantastic drivers like Kay Petre raced those; and then he also did things like the prototype for the Austin A90 Atlantic, and I believe the Austin 7 Ruby.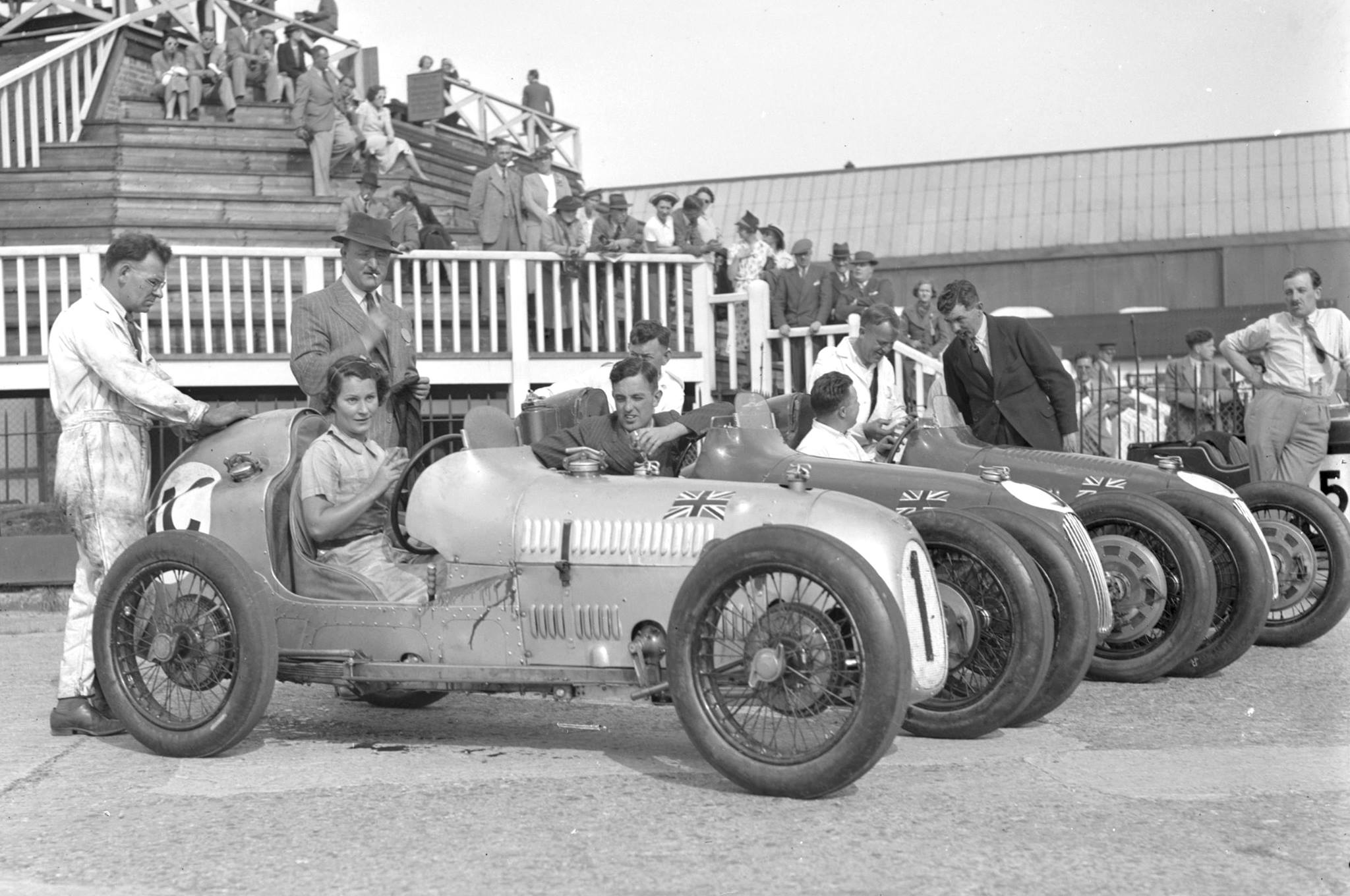 That's a pretty impressive CV.
The bizarre thing was that although he was doing all this stuff with cars, he didn't even have a driving license! He didn't drive a car, which is really bizarre. It was I guess a different time, but my father then inherited the car bug. At the age of 16, he got his first car - it was an Austin 7 Special. By university he'd somehow managed to get his hands on a Lotus 11, which he scared most of his friends senseless in. So yes, as I said, I'm the third generation of petrolheads in my family now, and certainly something I wasn't able to avoid!
As I mentioned in the introduction, you've got a huge passion for racing too. You've taken part in races at the Goodwood Revival, and driven in the Le Mans Classic and other events. What was the first car you raced?
I guess my racing all really started when I was 12. I did some kart racing back then, doing Junior TKM. I did it with two friends from school, funnily enough one of whom, Henry Arundel, went up the ranks to Formula 3 and raced with Carlin Racing alongside Max Chilton and Daniel Ricciardo. I actually managed to convince him to come out of retirement back in 2016 at the Goodwood Revival, where he hadn't been in a race car for about six years. He came and co-drove my 1962 Corvette, which was a bit of a daunting prospect!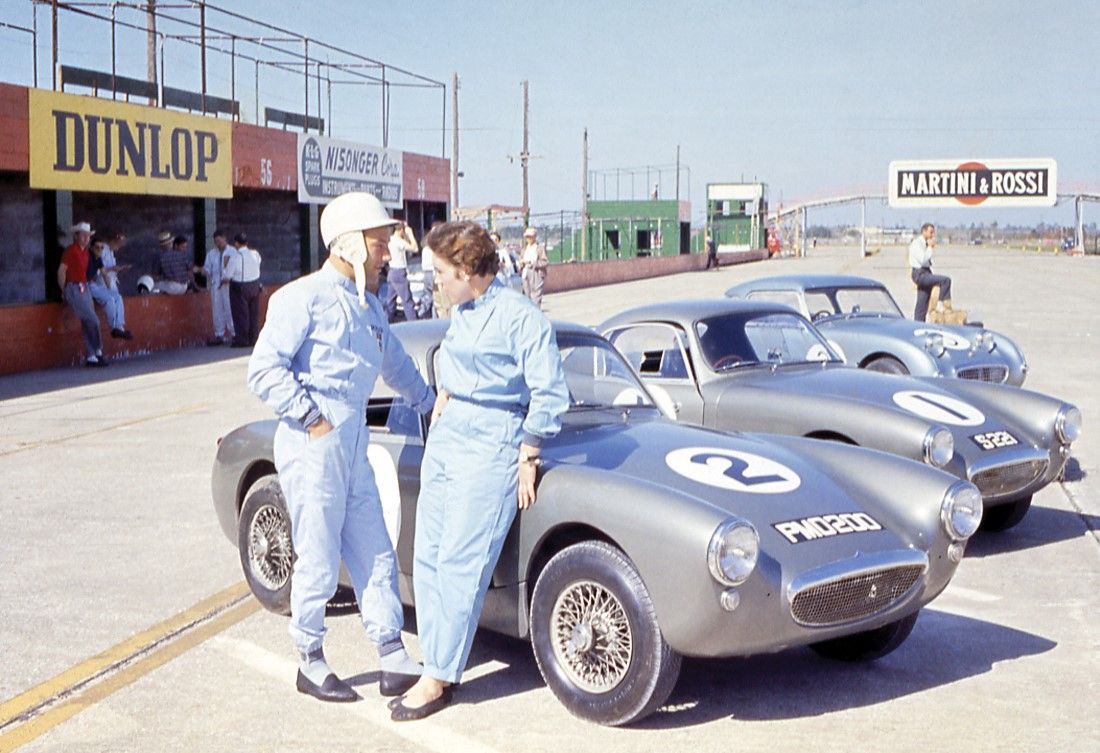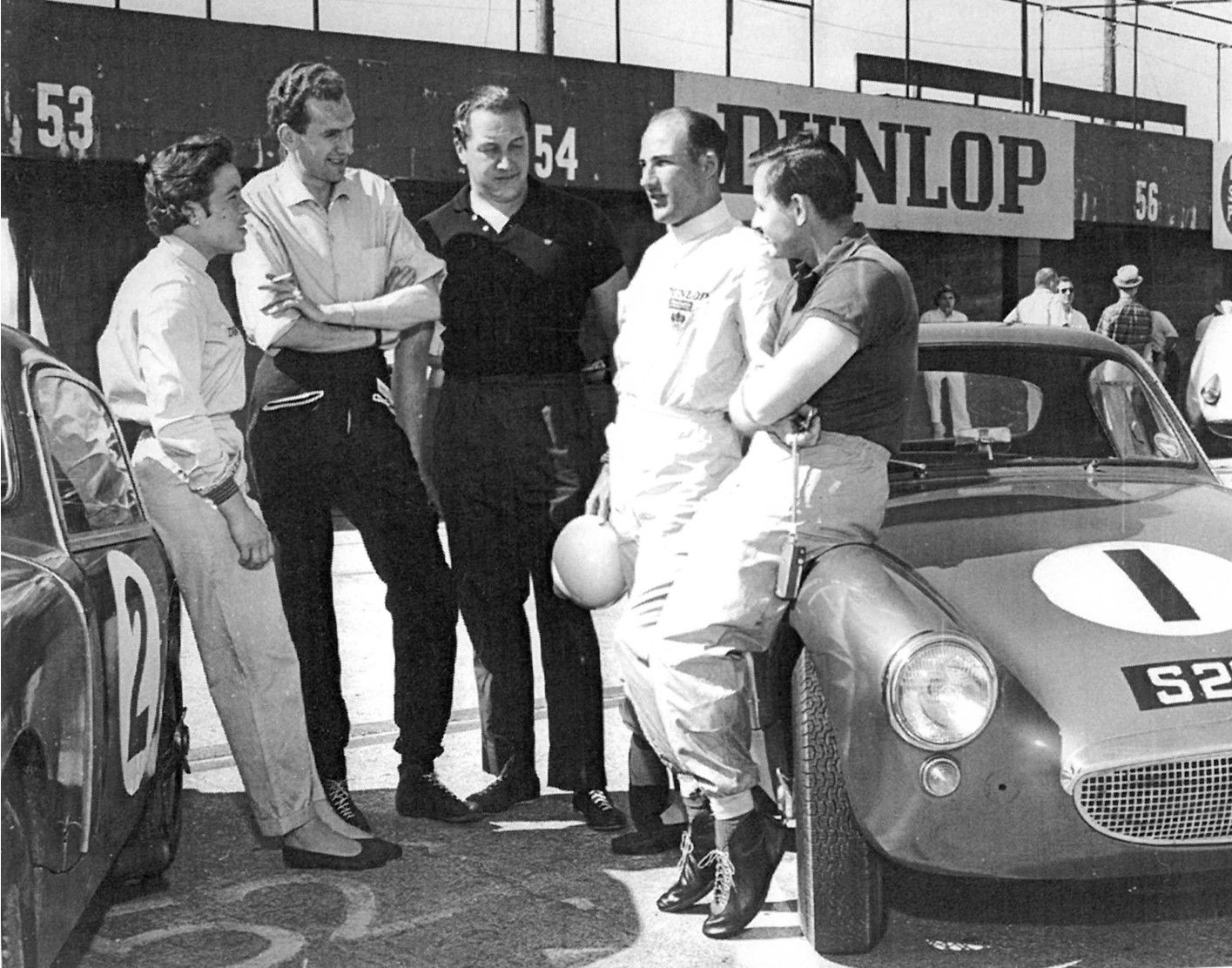 Car wise, the first car I raced was actually my father's Austin Healey Sebring Sprite (reg. S221), which is quite a special car, in that it was driven by Stirling Moss at Sebring in '61. It was raced by Paul Hawkins too, and has quite a nice little bit of history, in that it was also raced by Pat Moss, Stirling Moss' sister. I believe it's one of the very few works cars that were raced both by Stirling and Pat. Around about 2015, when we were racing at the Le Mans Legends race, my sister and I actually co-drove it. So there was a nice bit of sibling history relived many years later, in the same car.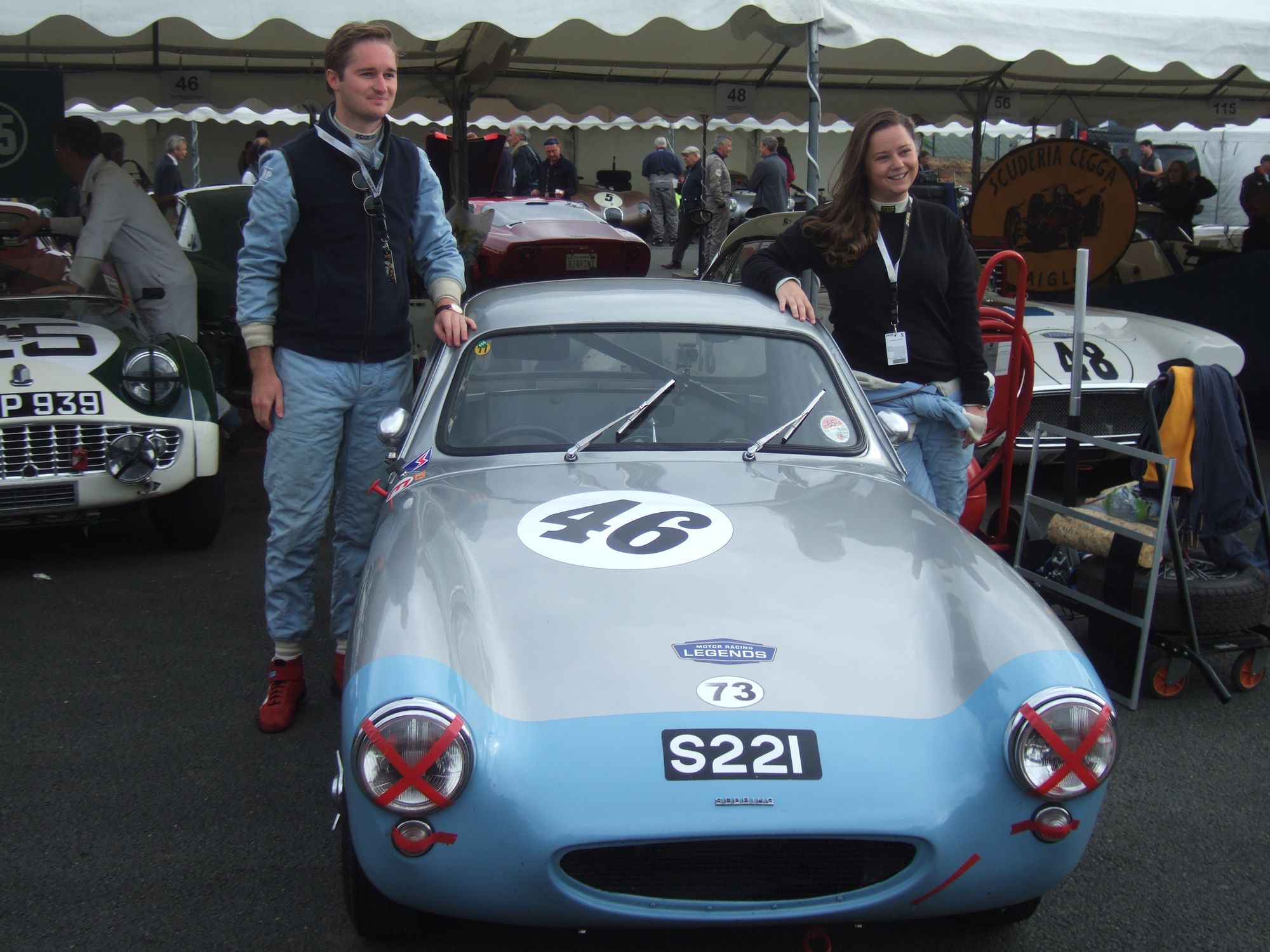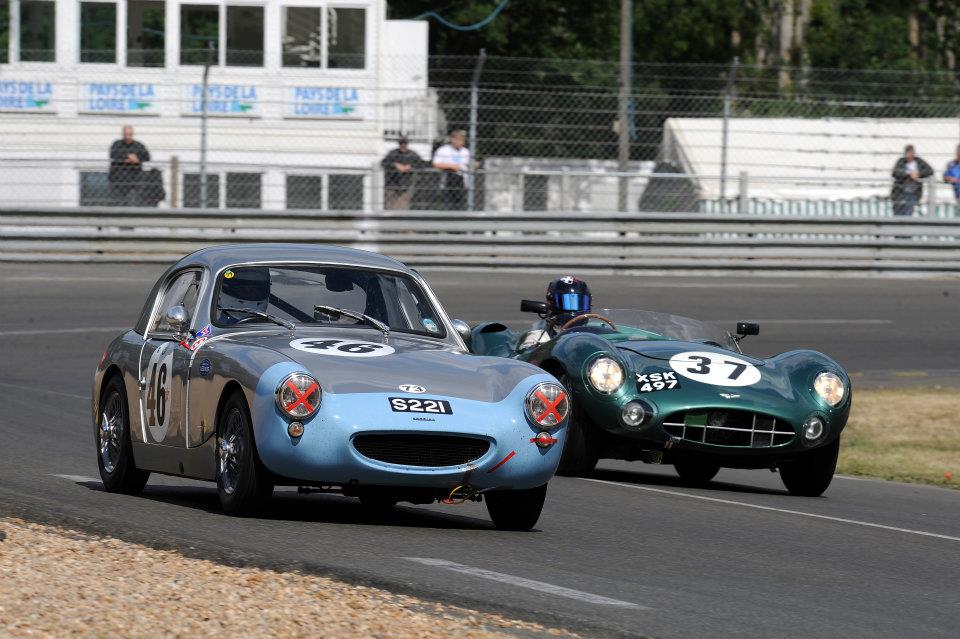 Was that the car you did some restoration work on?
No, that was actually a different one. I was very lucky that for my 17th birthday my father gave me an Austin Healey Sprite chassis and the remains of a body. Basically my father's car got rolled at the Nurburgring in 1962 during the 500 km race, and it came back to London as a bit of a wreck. It was re-bodied by a coachbuilders called Peel Coachworks, and that body was then on the car all through the mid 1960s. It raced at Goodwood actually with the Peel Coachworks fastback. Then in the '90, the car was restored back to its original Sebring specification, so that body was put to the side. I spent five years building the car, basically combining that original body (the Peel Coachworks fastback) with a new chassis. I started when I was 17, and I spent my school holidays, a lot of my gap year, and my university holidays building it up into a full FIA HTP race car.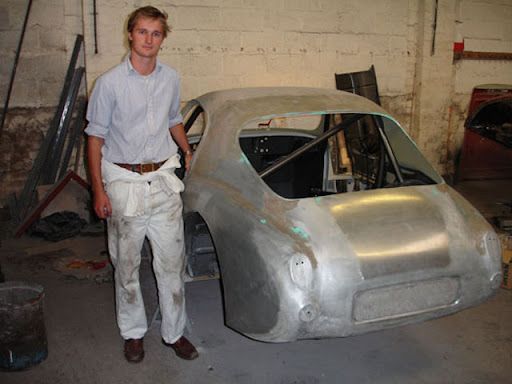 It took me a bit of time - I thought I would do it in two years, and it took me five! I learned a lot, and I have to admit I also learned that I am not naturally an engineer. It wasn't the easiest of processes, and I think if any of my friends asked me to do anything more than change a spark plug now, I can't confess I'd be the best at doing it. But I loved the experience, and I was very lucky to be mentored by a great engineer called Brian Archer who sadly passed away just before the car was finished. I've raced that car ever since, I've still got it, and it was a great learning experience.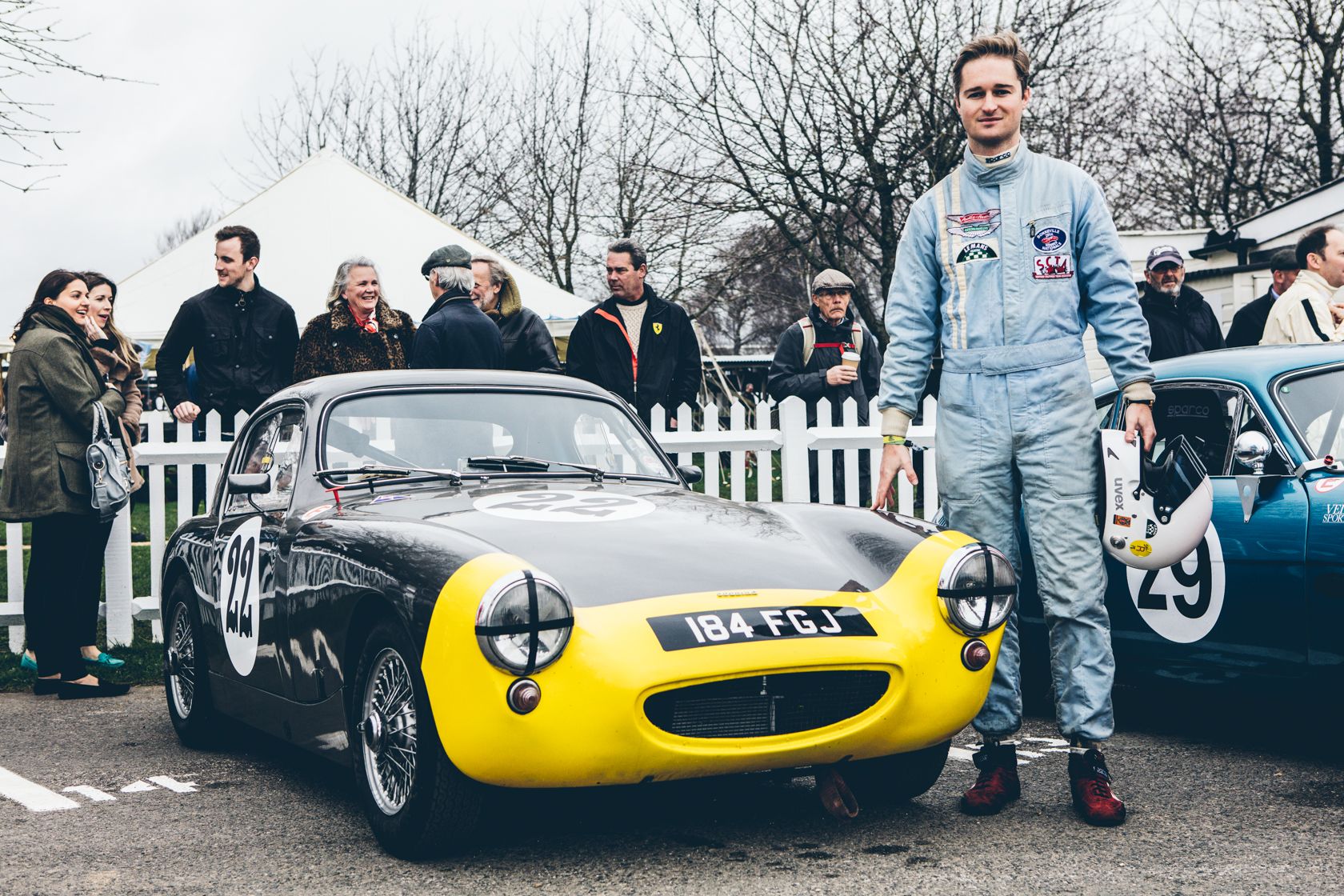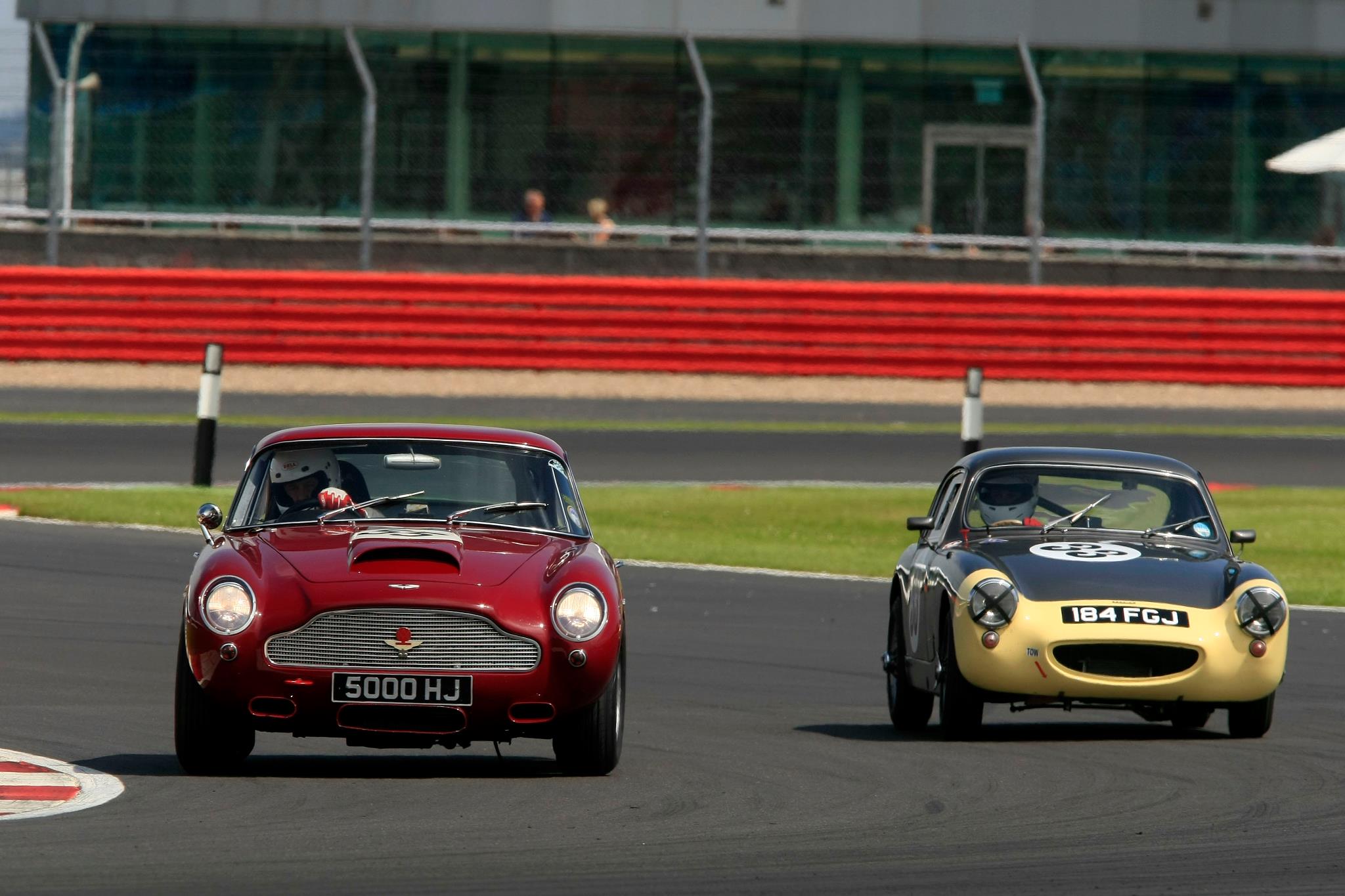 Let's talk about Goodwood and the Le Mans Classic. These are events that I think a lot of car enthusiasts wish they could have a crack at. Could you share some of your best memories from them?
Absolutely. Again, I've been so lucky to do some of these events. I guess the two which have got to be the highlights are obviously the Goodwood Revival, which I've done a couple of times, and the Le Mans Classic. For a specific favourite moment, it has to be the Le Mans Classic in 2018. I was driving my 1962 Corvette C1 - the last of the first era of Corvettes, so it had twin headlights, and the real killer with those cars is that they're drum-braked. I found after a couple of laps at Le Mans that the brakes were completely cooked. Basically I had no brakes at all. I was meant to be co-driving with a friend called Martin McGlone and my father. I did the first session at the Le Mans Classic and I told Martin and my father the brakes were gone. They said look, you know what, go on and do the whole thing.
So I ended up doing the last night session, which started at about half past four in the morning, and I remember going along the Mulsanne Straight as the sun was rising. I had no brakes doing about 150mph down the Mulsanne Straight in this Corvette. The only way I could slow down was to crunch it down the gears and getting it sideways in the turns. The hilarious thing was that my fastest lap actually came at 5:20am with no brakes. I'd obviously convinced myself that I was Derek Bell or something and was in the groove; but what an experience, and what a circuit. I have to say I remember getting past a 275 Ferrari and suddenly thinking I was born in the wrong era! I wish I was alive back in '62 when that car was originally racing at Le Mans, and I wish I had been there. But what an experience!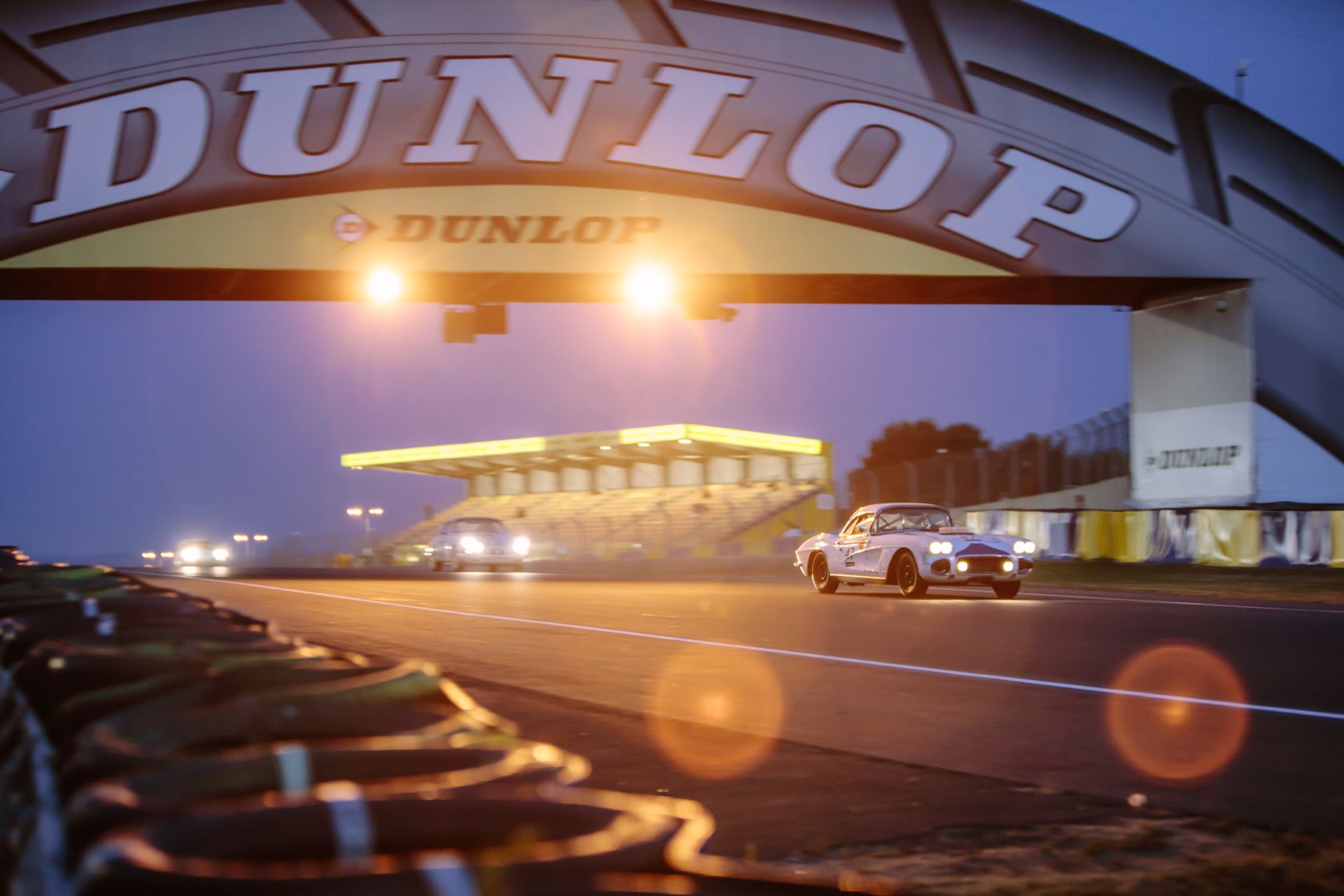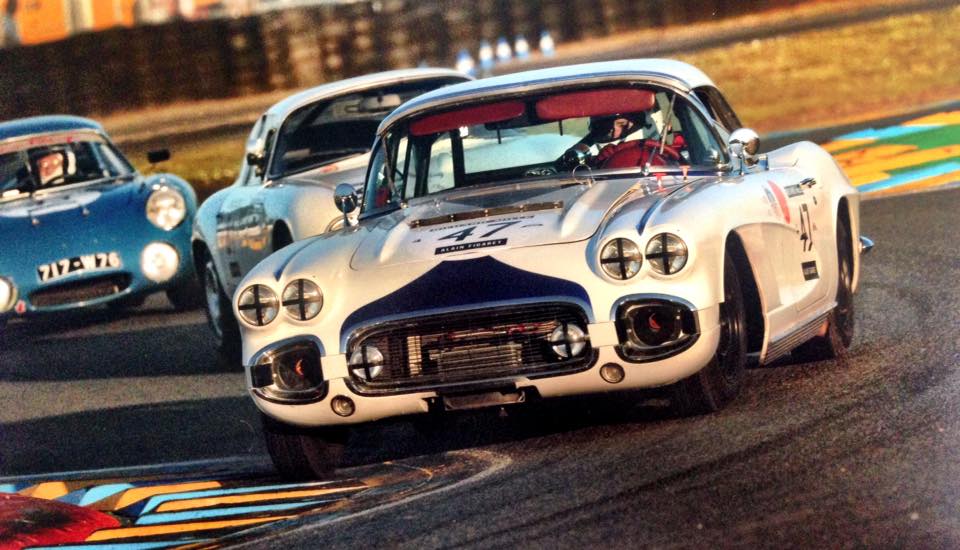 What about Goodwood?
Goodwood... I've had my highs and lows there in the Revival. In 2016 it was in the Kinrara Trophy, again with the Corvette, which was a phenomenal year. It was the first year, I believe, that they did the Kinrara, which is the pre '63 GT event. The format was a one hour, two driver race on the Friday night, and again, I was so lucky to be in the race with some incredible cars. I think my Corvette was the least valuable car, not by a factor of two, but a factor of ten - everything else you had to add a zero onto the value of my Corvette to be on the grid! We had eight 250 SWB Ferraris, something like five DB4 GTs. There were some unbelievable cars in that race, and that was great, beautiful weather.
Sadly 2017 was the opposite. There was torrential rain, and as anyone who has ever had a Corvette C1 might know, it's a pretty agricultural thing. It's not particularly sophisticated, and when you've got quite a lot of power going through essentially an agricultural chassis and setup, to drive that car fast you basically just had to slide it all over the place. It ended up getting slightly on the grass, I caught a big slide and I managed to just nudge a barrier. I could have carried on, but because it was so slippery, I couldn't get out the grass, so that was a slightly unsuccessful trip.
Goodwood itself however is incredible; the people that attend, and the effort to which all the organisers go, is so special. I have to mention the Duke of Richmond too - by training he's a photographer, and you can really see that photographer's attention to detail in everything he's doing there, it's just superb. I think for anyone that hasn't been to the Revival, and you're a car fanatic, it's a cliché but you've just got to go. It's great.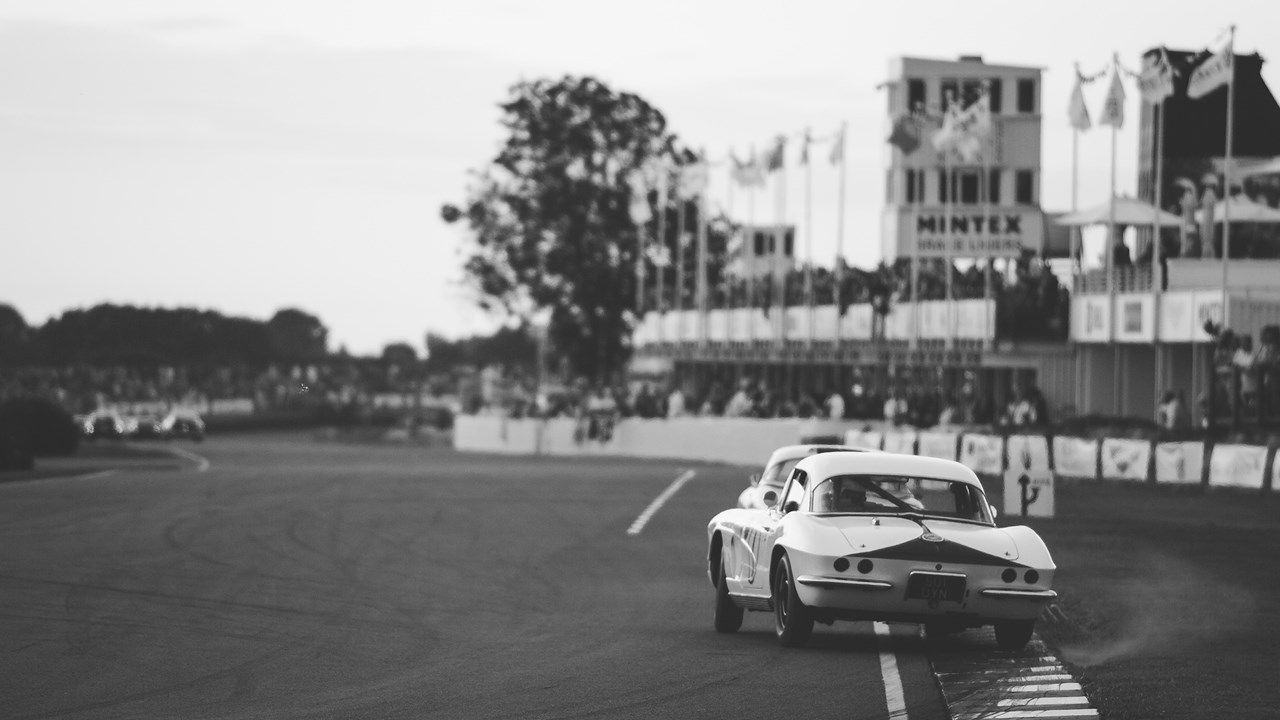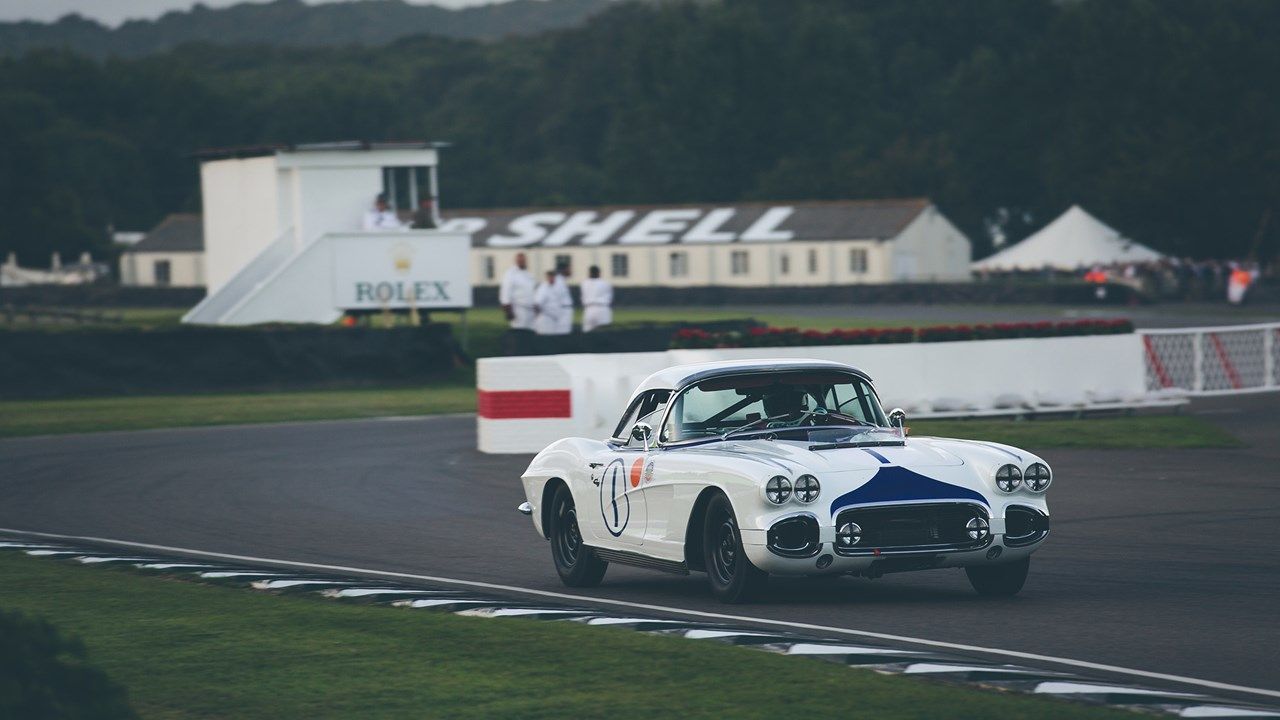 I think it's fair to say you're pretty much a complete car obsessive. You must spend a lot of time in the classic car community; how would you describe it?
To be honest, I think it's crazy how big it has all got. I remember in the '90s going to watch my dad race with the AMOC (Aston Martin Owners Club). It was club racing for a small bunch of real enthusiasts, and it had a very different vibe. Now we're spoilt for choice, and have got some incredible events. Obviously there's the racing, the Goodwood events, the Silverstone Classic, the Donington Historic Festival, the concours events like Hampton Court and all these different things. But there's also so many grass roots events going on. It's amazing now that so many villages in the countryside have a form of classic car event each year on their village green. I absolutely love that stuff.
I think it's great as well that so many of these clubs focus on connecting people in their local areas, for example the VSCC. I've had and driven a number of different pre-war cars, and I love them, but the VSCC have a very good system where you can join your local branch of that club, who then have pub meets and so on. For me some of the most fun days I've had have been where you have a low-key catch up with a few friends and do a little drive out. If everyone has some cool cars of all vintages, it can be a lot of fun. So I have to say I think the community has never been stronger. Again, you look at things like Bicester Heritage - the fact they've managed to centralise a lot of this passion and a lot of the service providers in one place, bringing life back to this old RAF base, is just superb.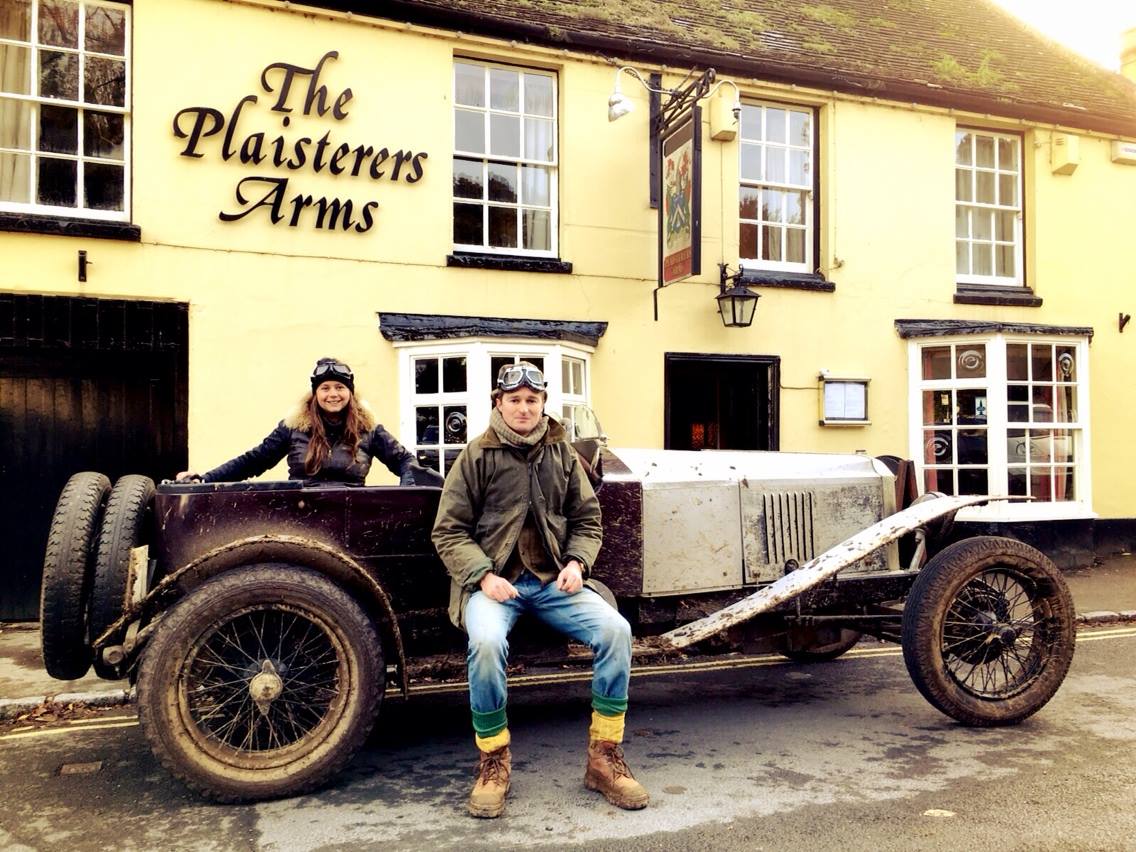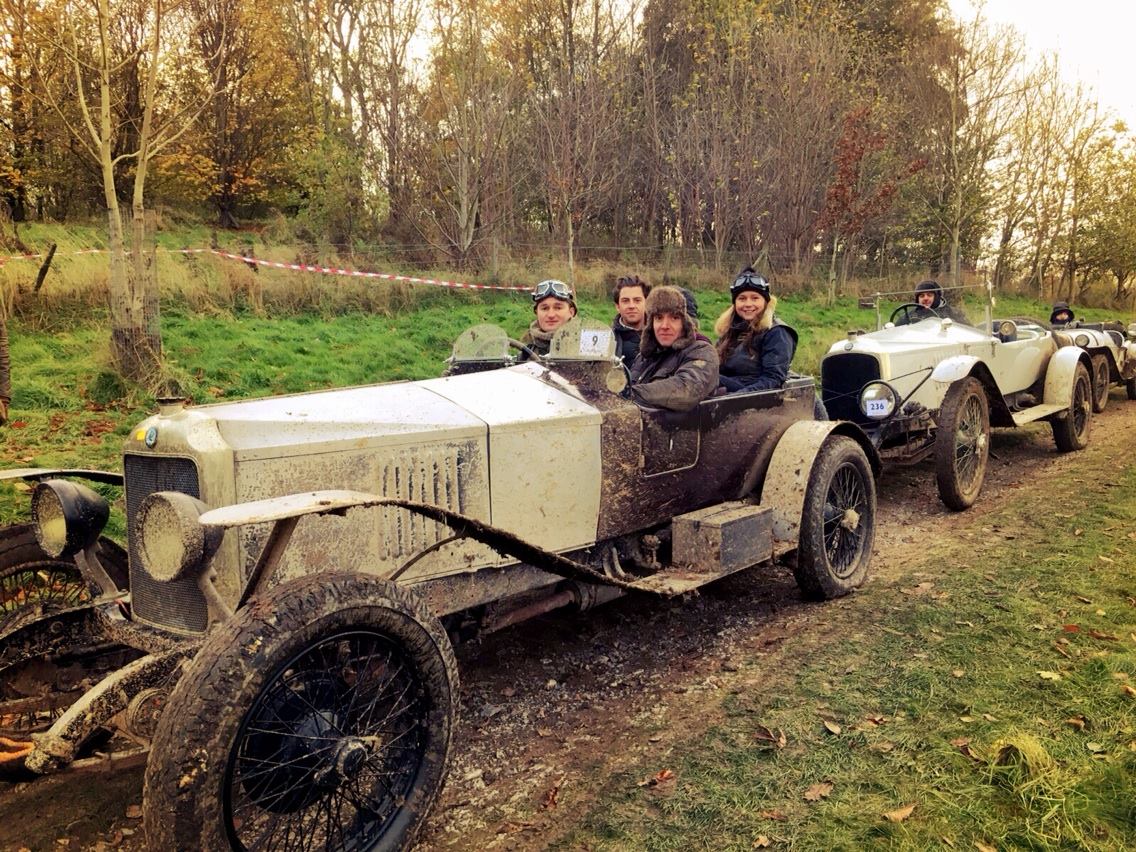 The market is changing as well. You've got new technologies coming in now, and I don't think it's ever been easier in human history to fritter away time trawling through classifieds...
I think there's a change taking place at the moment, and has been these last couple of years. Obviously the classified sites have been around for quite a while, but I think there has been a big change, certainly sped up by Coronavirus, in the digitalisation of the community. Look at the auction world. You've got the big players like RM Sotheby's, Bonhams and Silverstone Auctions who have been doing it for many years and do a great job, but then you've had some of the new purely online platforms such as Collecting Cars, The Market (recently bought by Bonhams) and in the U.S., Bring-a-Trailer. To the detriment of some of the incumbents, these new businesses have managed to take market share pretty fast. If you had asked me maybe two years ago whether people would be happy buying a £700,000 Singer in a purely online auction, having not necessarily even seen it, I would have said you must be crazy. But that's changed, and I think one thing that these online platforms have shown is that actually if you get it right, describe the cars accurately, photograph them exceptionally well, and provide access to all the digital documentation, people can and will make these decisions.
Obviously it's a bit harder the older the car gets; it gets a bit more challenging. If you look at the type of cars which platforms like Collecting Cars, The Market and Bring-a-Trailer tend to do very well with, it's often the more modern ones, the cars where there's not such a question mark around whether it has a certain gearbox or so on. I think the world has changed; there's also other elements of the collector car movement that I think will over time become more digital. Some people might resent that, and say nothing beats going to a physical auction of course. I personally love that, and I think there's a place for it too - I think there always will be a place for that. One of the things I'm passionate about with Custodian is that if we can make this whole collector car world more accessible to younger people through digital means, to people that aren't in a lucky position like me where I was introduced to it by my family, then it's got to be a good thing.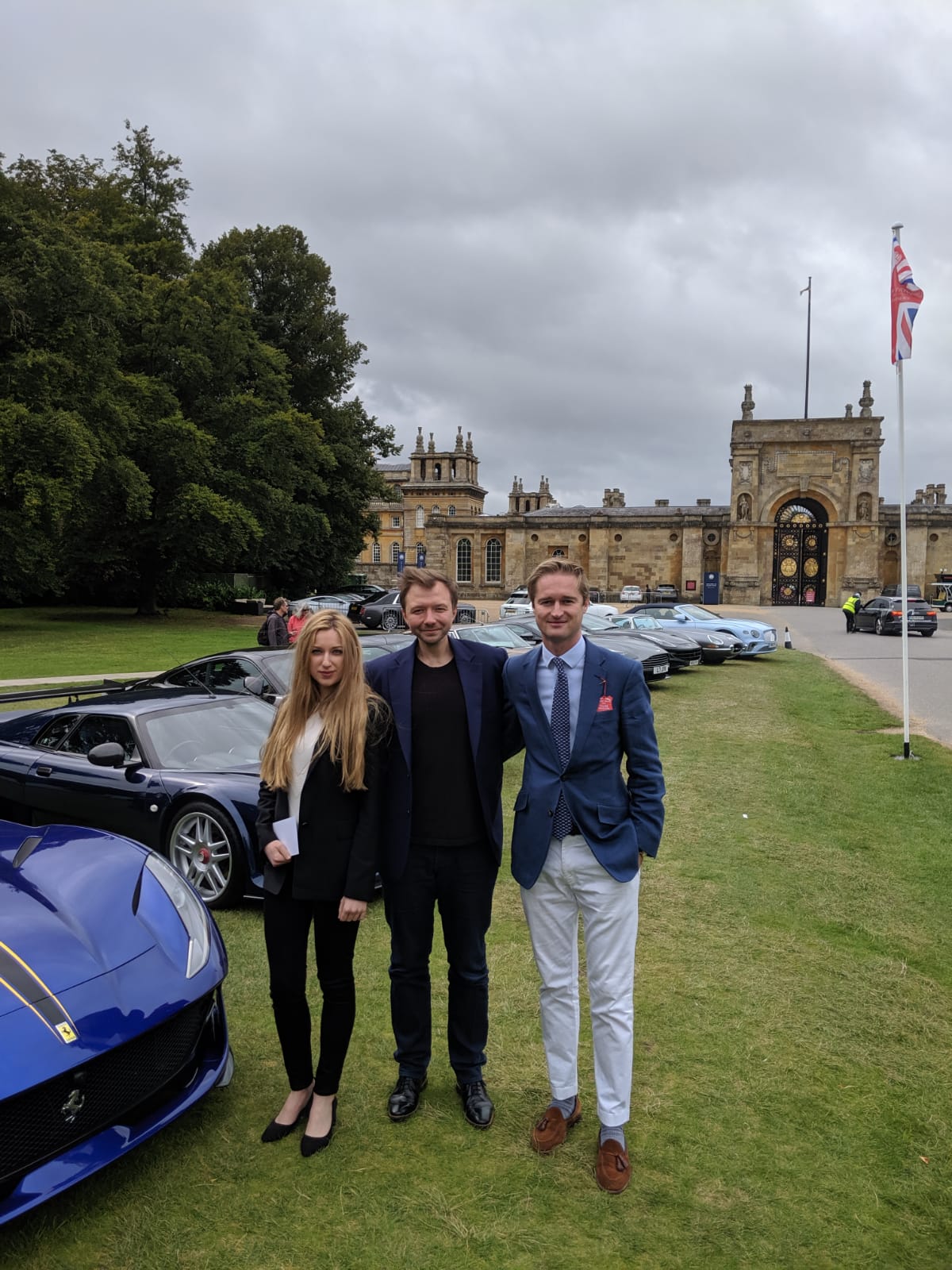 So let's talk about Custodian, the business that in part powers the Apex, and of which you are actually in charge. What is it and why does it exist?
Custodian is a technology company and we provide software for car enthusiasts and car collectors. Our ambition is to simplify the ownership experience by providing some very helpful tooling to address the pains of ownership. There's a lot of admin around owning an enthusiast car, and our goal is that people spend less time on the admin and more time actually enjoying their car. Back in 2019 I had six or seven cars in various states of readiness, and the actual admin and all the pain around owning them just took away from the enjoyment. I thought there must be a better way of doing this. I had history files stacked up in my office, they were all over the place, invoices were coming in via email, I never bothered to print and file them. It was just shambolic, so I reached out to an old friend of mine, Jeremy Hindle, who has had an amazing career in tech, and managed to convince Nathalia Rus to join us as the third co-founder, and launched the idea. We founded the business at the end of 2019, and basically during Coronavirus we've been building some really cool technology to hopefully solve some of those pain points.
Importantly, it's not just about the pain points, but also trying to bring this passion that I see at all these car events online into a safe place where people can hang out with like-minded enthusiasts. As we all know, the internet can be kind of a wild place, and certainly I don't like sharing a lot of my personal stuff in the public domain. However I have no issue sharing it with fellow enthusiasts, and that's what we're trying to build. We're trying to build a place for car enthusiasts, where they can chat with like-minded people, share their passion for their cars, show off ones they've restored or owned or whatever it might be, or get help in doing that. Basically it's deploying some cool technology into the rather antiquated world of collectables!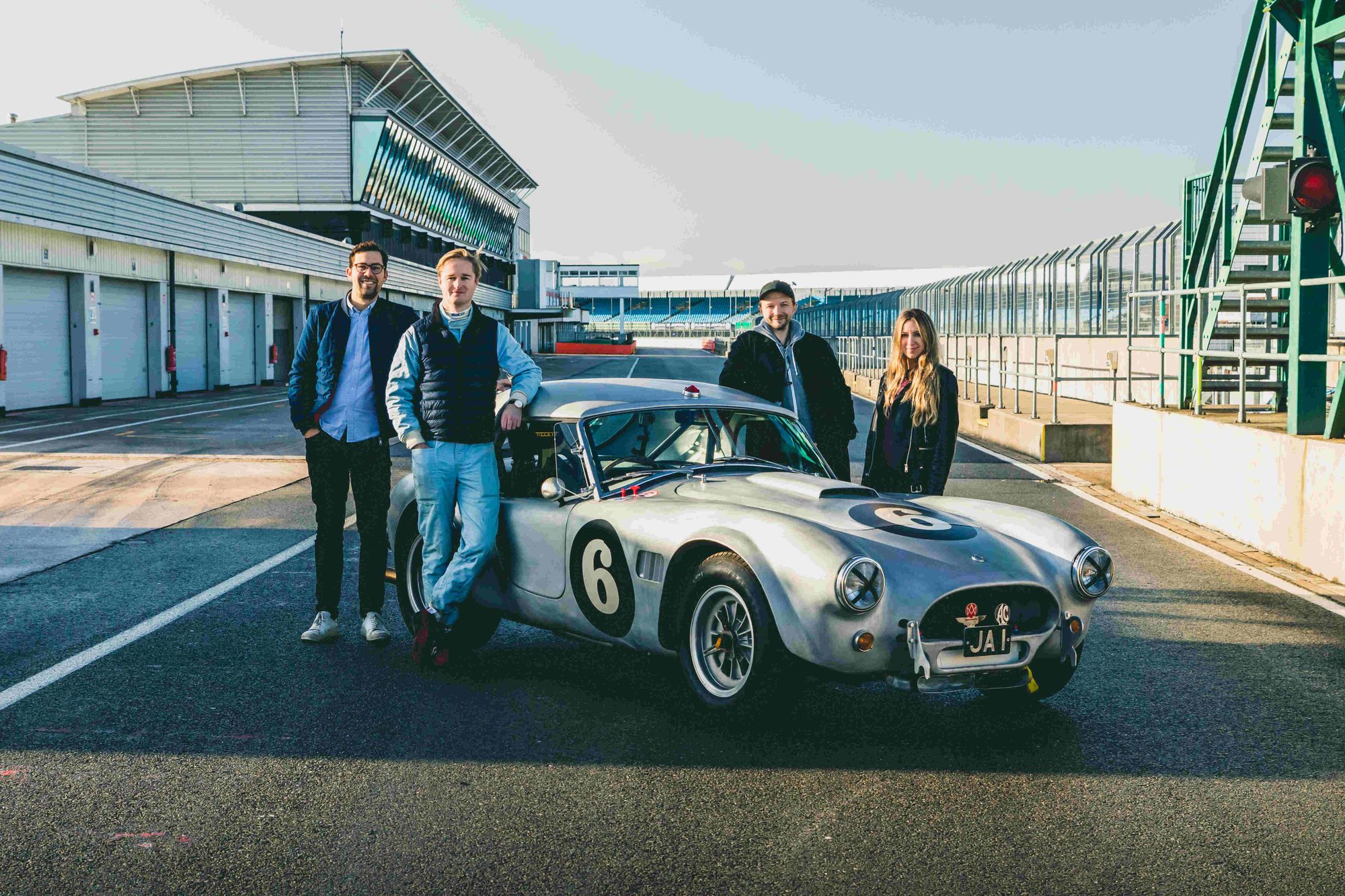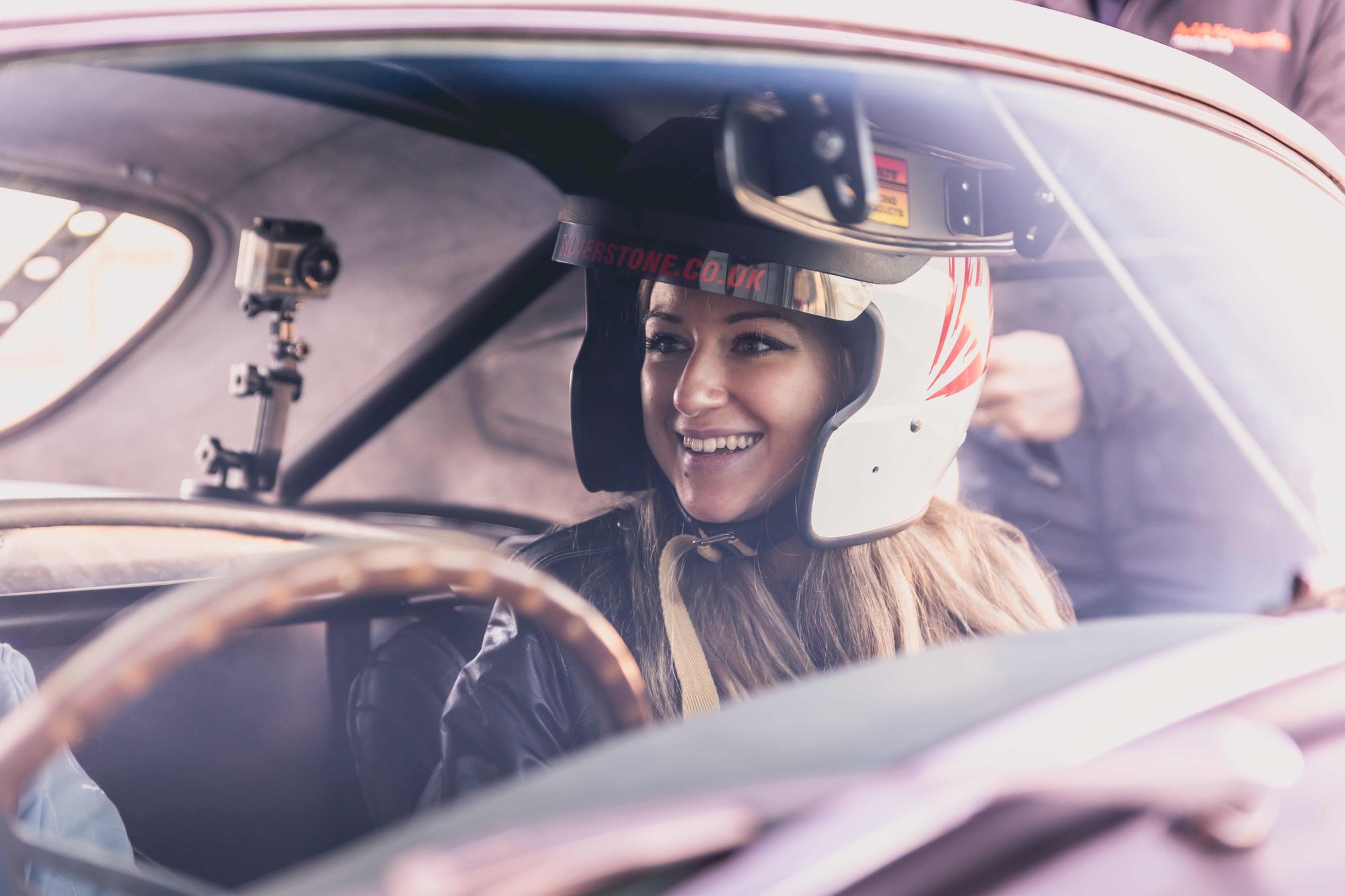 In recent months I've had some friends who have bought classic cars or modern classics, and it's funny watching it all unfold. I've got a friend, let's call him John - he recently bought a classic Porsche and was incredibly excited about it, but of course it's an older car, so at some point the battery wasn't quite working and the other day coming back up from Devon a bit of the exhaust fell off... and now he's had to go and find a specialist! I can see why you would want to have some kind of platform that helps you be a bit better prepared, keep a closer tab on your car, its maintenance history and so on.
Yes, it's bad enough with modern cars! I'm the car anorak in my friend circle, so I regularly get phone calls from people I was at university with, or I last saw over 10 years ago, saying, 'Hi Charles, I'm broken down the side of the M4, my car is doing this, what do I do?'. That whole issue is obviously magnified if you've got something either classic or specialist. A lot of people ask me what they should buy, and the second question is always who should look after it, where do I get it serviced, will it break, and if it breaks, who repairs it etc. My advice is always that you've got to realise these things take a bit of looking after, and you've got to be willing to put that time and effort into it.
You've got to know the right people as well, the right specialists. We've had a number on this podcast over the last year and it really opens your eyes. It's a huge world out there of very knowledgeable people, and you've really got to choose the right ones.
Absolutely. In the UK we're very lucky, in that we've got some incredibly skilled people in this community for cars. This is something else which I'm desperately passionate about: we need to get younger people excited about these skills, so they can actually be passed down. How many people are going to be doing the white metalling in pre-war Alfas or Bentleys in years to come? It's quite niche stuff. Who is going to be able to repair a chain-drive Nash in 50 years' time, if someone isn't passionate about Frazer Nashes? I mean, fortunately Frazer Nashes are mega, so I'm sure there will be plenty of people wanting to mess around them, but I think it is important. It's about trying to get people excited about this stuff; any of my friends who aren't into cars, if you put them in a classic car as a passenger and you go for a blast, they end up finding it great fun. The noise, the smell, the vibrations, the imperfections actually, are just so enticing and thrilling. In my mind it's really the exposure; you need to get people into the world, and once they experience the world, then the bug will bite.
Obviously some of them will never be interested, but I think a lot of them, if they are in the position to do so, might end up making a decision whether to get a new Porsche 911 or perhaps an E-Type or an MGB or whatever it might be. If they've been to one of these events and they've experienced it, hopefully they'll make the choice of buying an older car, because I think it's just a fun community. If you get the right car which suits your needs, you'll love it.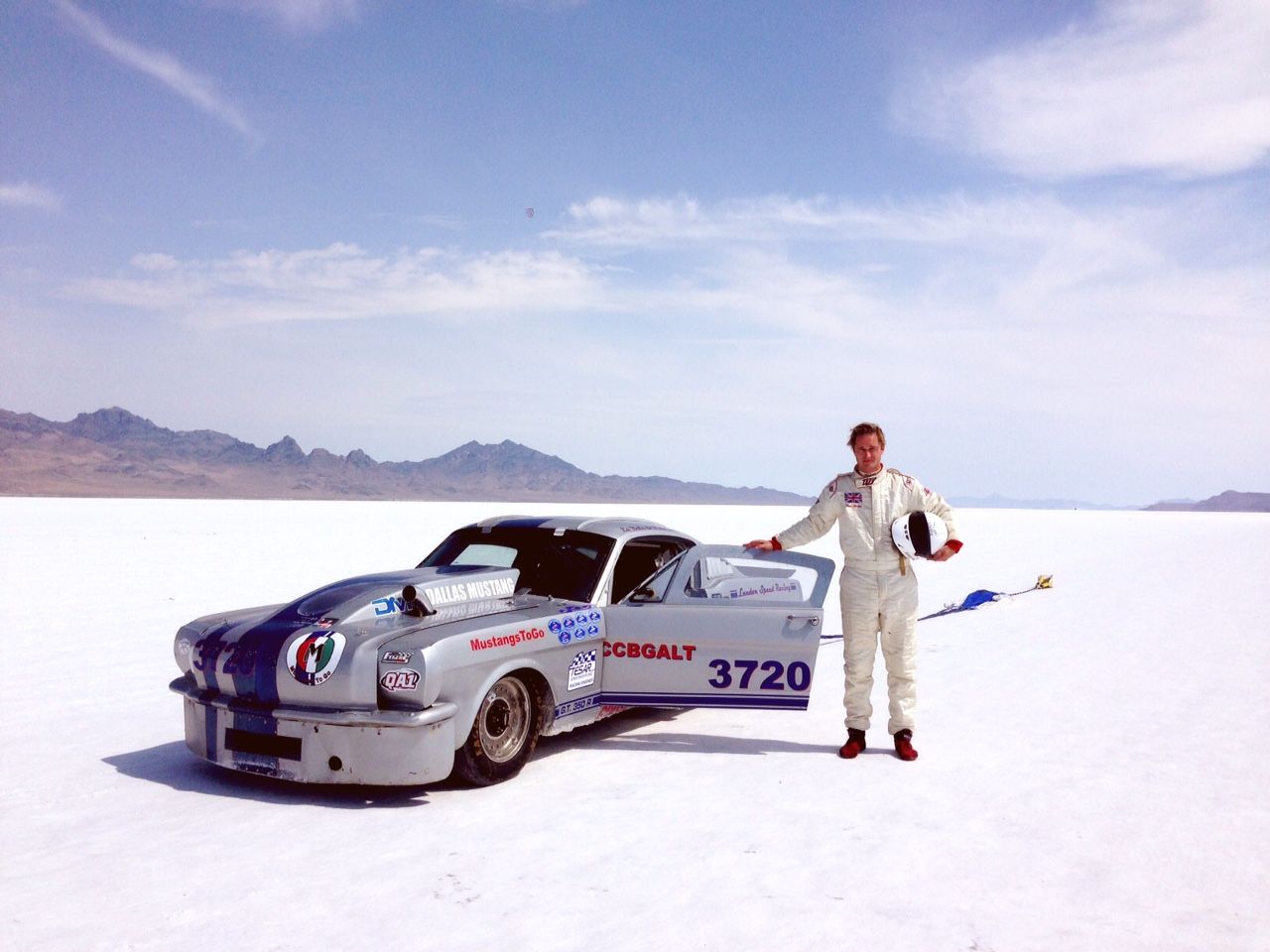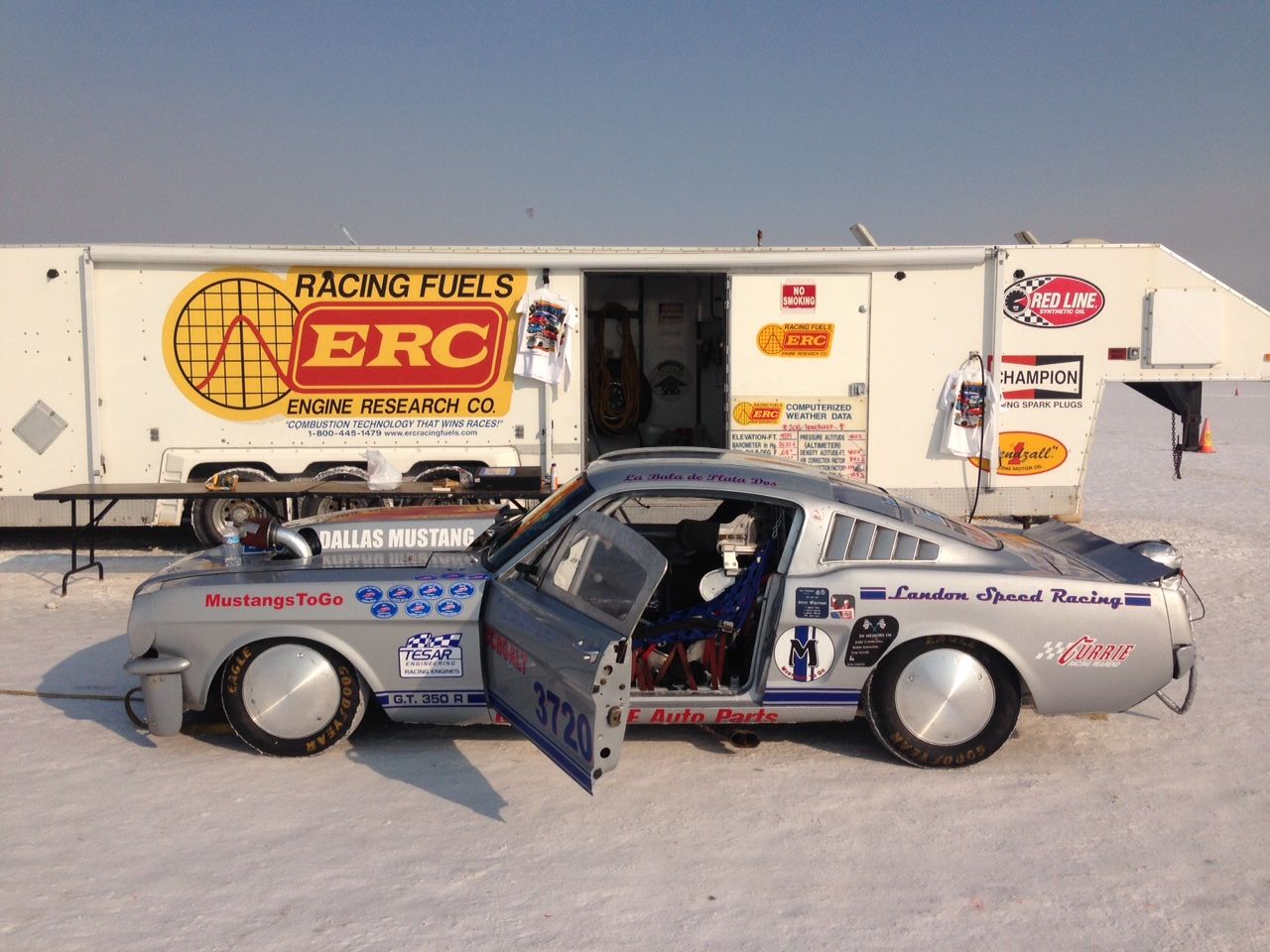 Speaking of having fun, one thing I did want to ask you about is speed records. You've actually had a go at one at the Bonneville Salt Flats. Could you tell us a bit more about that?
As car high jinks go, this was pretty fun. Back in 2013/14 I was in the pit lane at Silverstone at a very wet Aston Martin Owners' Club event, and was chatting to one of my friends who had just got back from Bonneville. I said it was absolutely on my bucket list - and a few weeks later I got a phone call asking if I was serious about that bucket list thing! Next thing I know in 2014 I was flying to Bonneville to co-drive a 1965 Shelby Mustang GT350 with 1,200 horsepower to try and beat a land speed record out there for that particular class. Sadly 2014 wasn't to be - as soon as we got off the plane in Salt Lake City it started to rain. Obviously rain and salt do not combine well, so when we got to Wendover and Bonneville the whole thing was called off.
We finally got there in 2016. During Speed Week in August, you have a week to try and beat the record, and the first few days you have to do your licenses as a rookie. Initially I think it's 125 to 150 MPH, and you have to make sure you can safely pull the parachute after the finish line. Once you do that, you then go to the next stage of 150 to 175 MPH, and you get your next license. On the third day we started trying to go quickly, above 175 MPH, and then we hit mechanical issues. Anyway, on the last day of the week we finally cured all of them and had the car ready to roll, but annoyingly there was quite a bad cross wind that day. Obviously when you're trying to do 200 MPH in a Shelby Mustang, which is like a bungalow aerodynamics-wise, you can't have a side wind.
The morning runs were called off, and the afternoon run was the only one left. The advice always was that if you get sideways when you're going this quickly, you just pull the parachute. The parachute comes out and it straightens you up and you don't spin off and potentially flip. I remember the pressure was on however, because this was our one last and only run where everything was working. I got to 185 MPH, and for whatever reason I lost traction. The car went sideways, and in that split second, I was like - this is it, the whole week has built up to this moment... so I decided to try and keep going and not pull the parachute. Luckily it straightened up, but obviously I lost a bit of speed. I did 199.165 MPH, so basically around 0.8 of a MPH off the 200 MPH mark, which was a killer.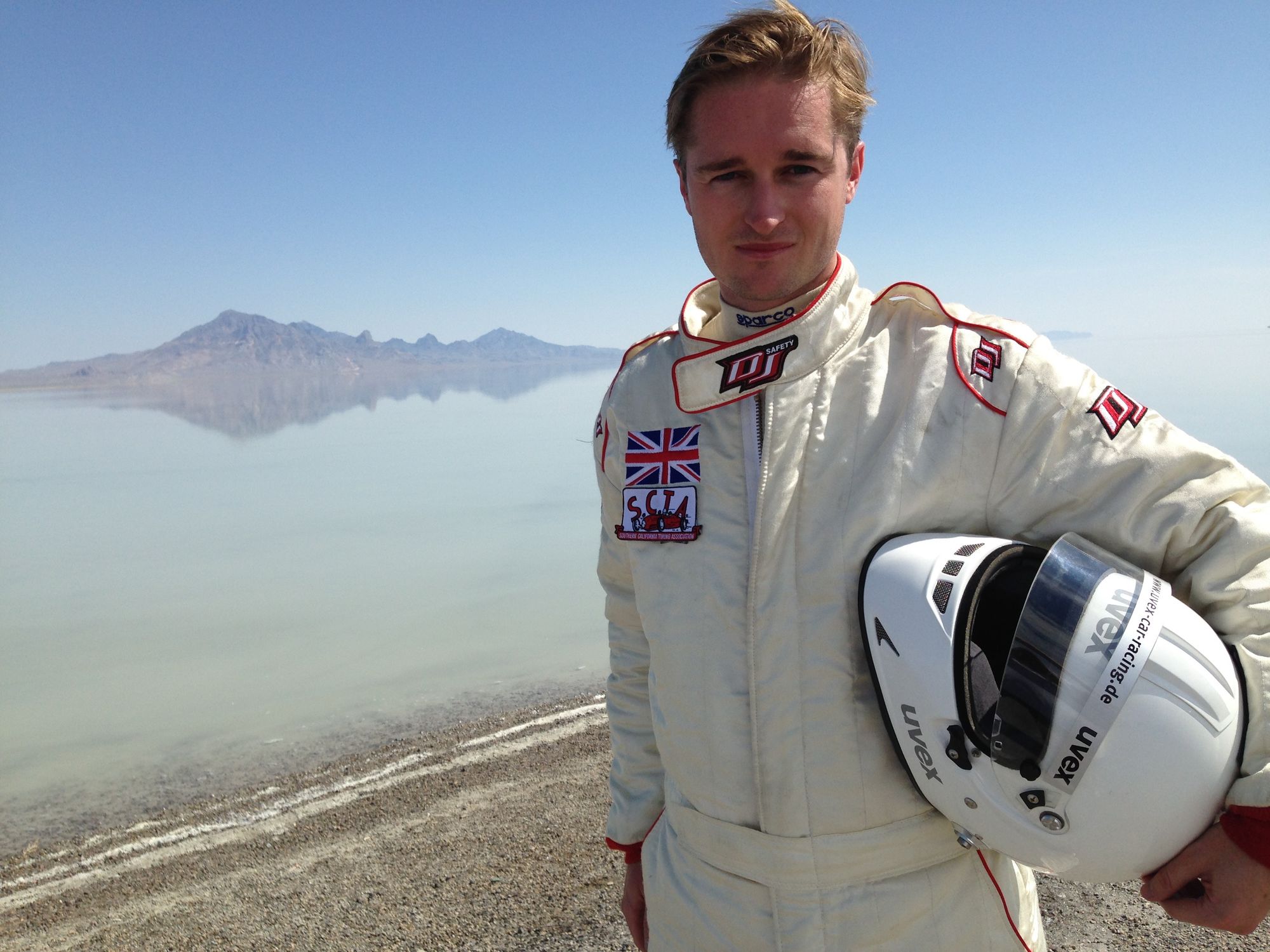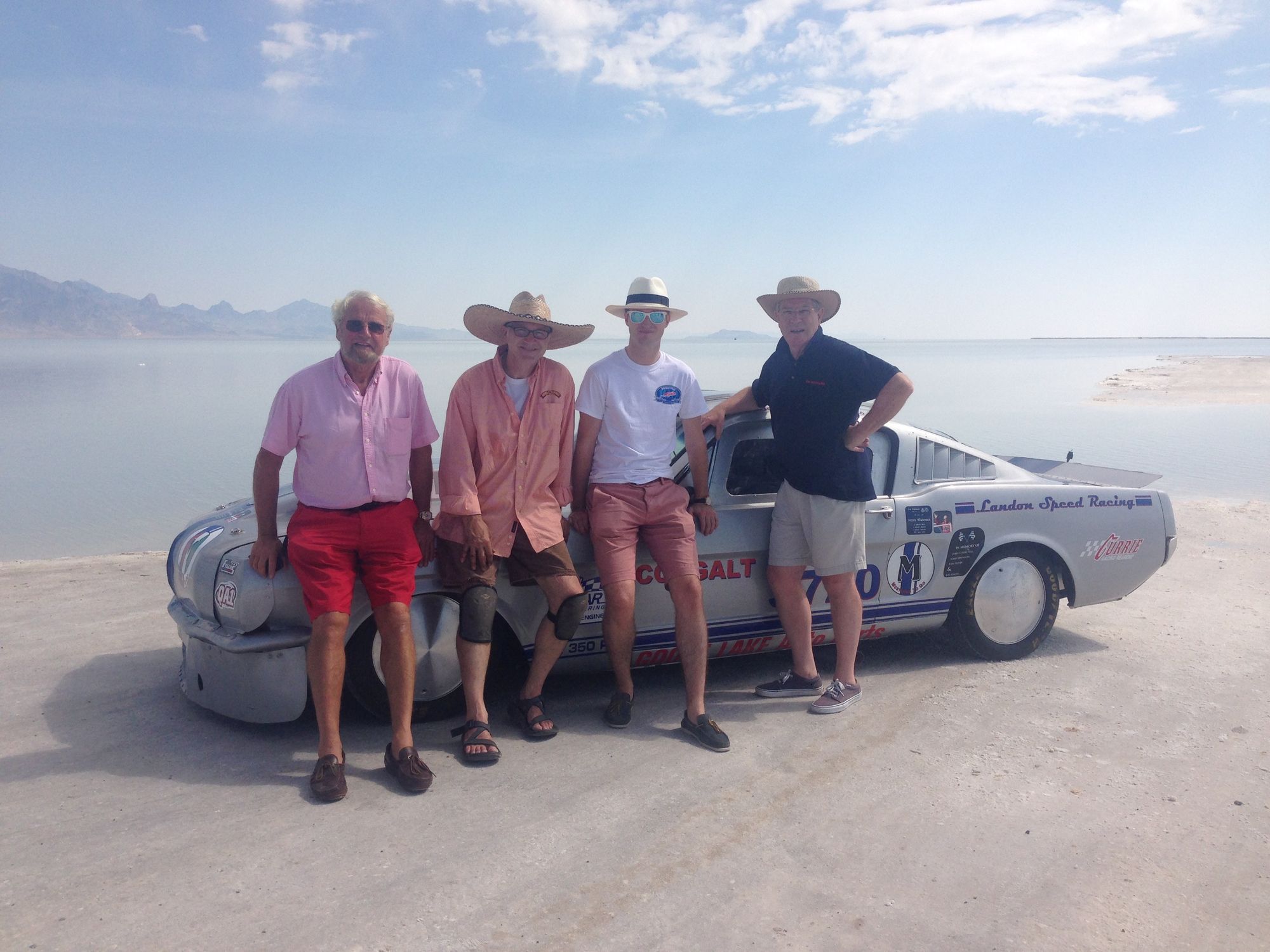 So when you were losing traction, did you put on a dab of oppo? What did you do to keep the car straight - did you come off the throttle?
This is the thing. I remember some of my friends before I went saying 'oh, how hard can it be, you just drive in a straight line, put your foot down and hold on for dear life!' Actually, because you're on salt, there isn't much grip, and when you get to those speeds, the aerodynamics start playing all sorts of tricks on you.
The old Shelby Mustang aerodynamics...
You're basically gliding over the salt, so the car is moving. You're constantly correcting for movements in the car, and the really crazy thing which I couldn't get my head around was that Todd Landon, who is the amazing engineer who built this car (the 'Silver Bullet'), said that to go fast, we have to ballast the car. I was like hang on a second, when you're talking about supercars, how do you go fast? The whole Colin Chapman, add power and add lightness thing. But to go fast at Bonneville, we had to add weight, because at those speeds the car starts wanting to fly. We were literally putting ballast at the rear of the car to get more grip so we weren't losing traction at these high speeds.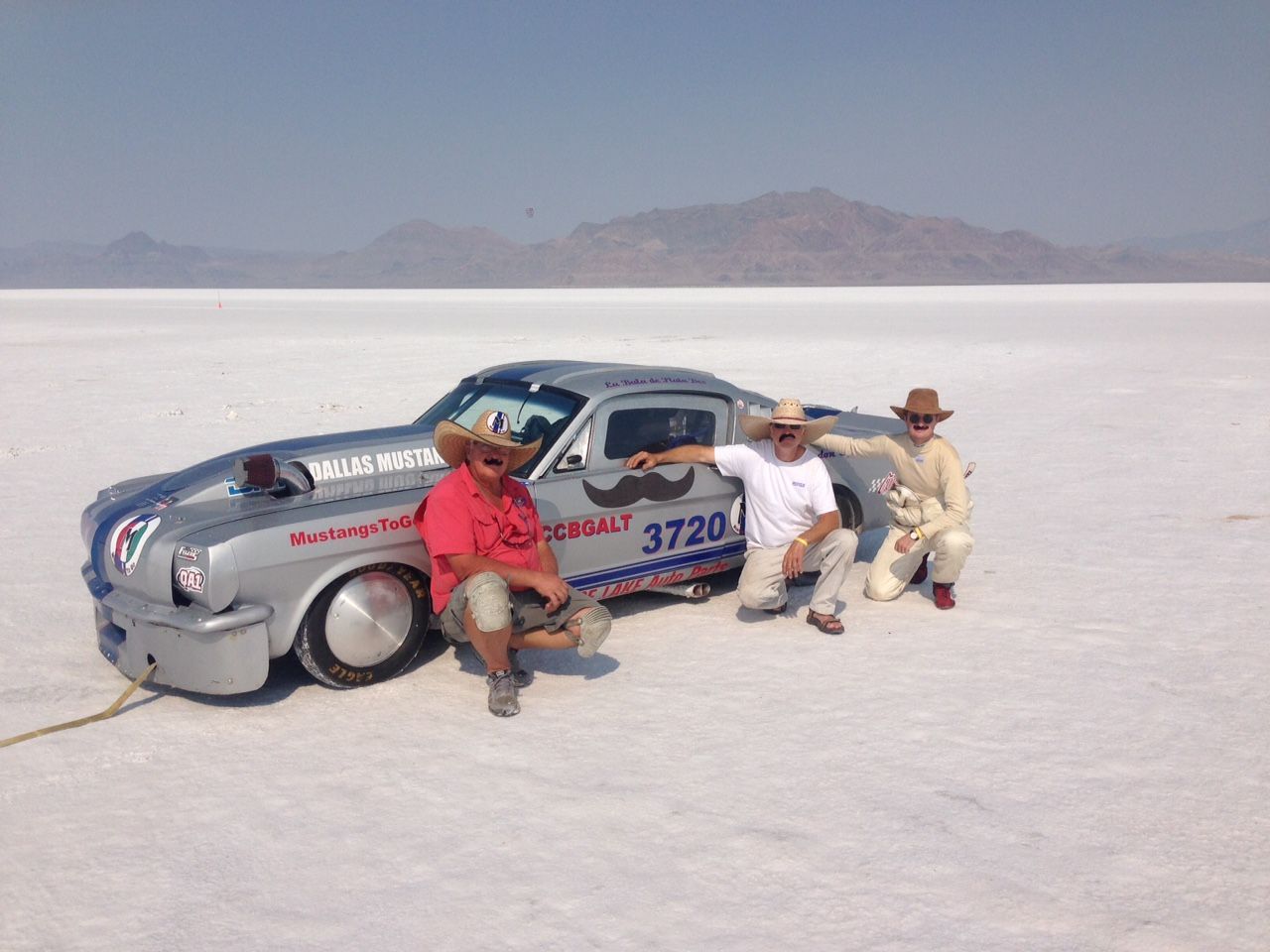 The other big thing about the experience is when you first pull the parachute, because you're doing almost 200 MPH, there's that split second where you can't feel anything because it ejects out of the back of the car. You think, oh my God, it hasn't deployed, and then it kicks in and pulls you back. It's like skydiving, it really stops the car, and then when you pull off the circuit and come to a halt, it's really strange. There's no one around you, your team isn't there, and it's like being on the moon. You see the curvature of the earth, and it's a really surreal place to be. Forget about the racing, just as a place, the salt flats are pretty cool.
At those speeds was there not a moment where you thought: if something goes wrong here, it's curtains for me?
I think it's the same in racing, and I'm sure anyone that's raced or done track days will agree - when you're in the moment, you're not thinking about anything else. This is one of the things I love about getting on track or doing a race, or VSCC trialling, or any of this stuff. Once you're in the car, you're completely focused. You can have a million problems in your life and they just disappear because it's you and the car and the track. That's what I love about it. You don't think about the danger when you're there. Okay, maybe when something goes wrong, you think, this is a bit tenuous...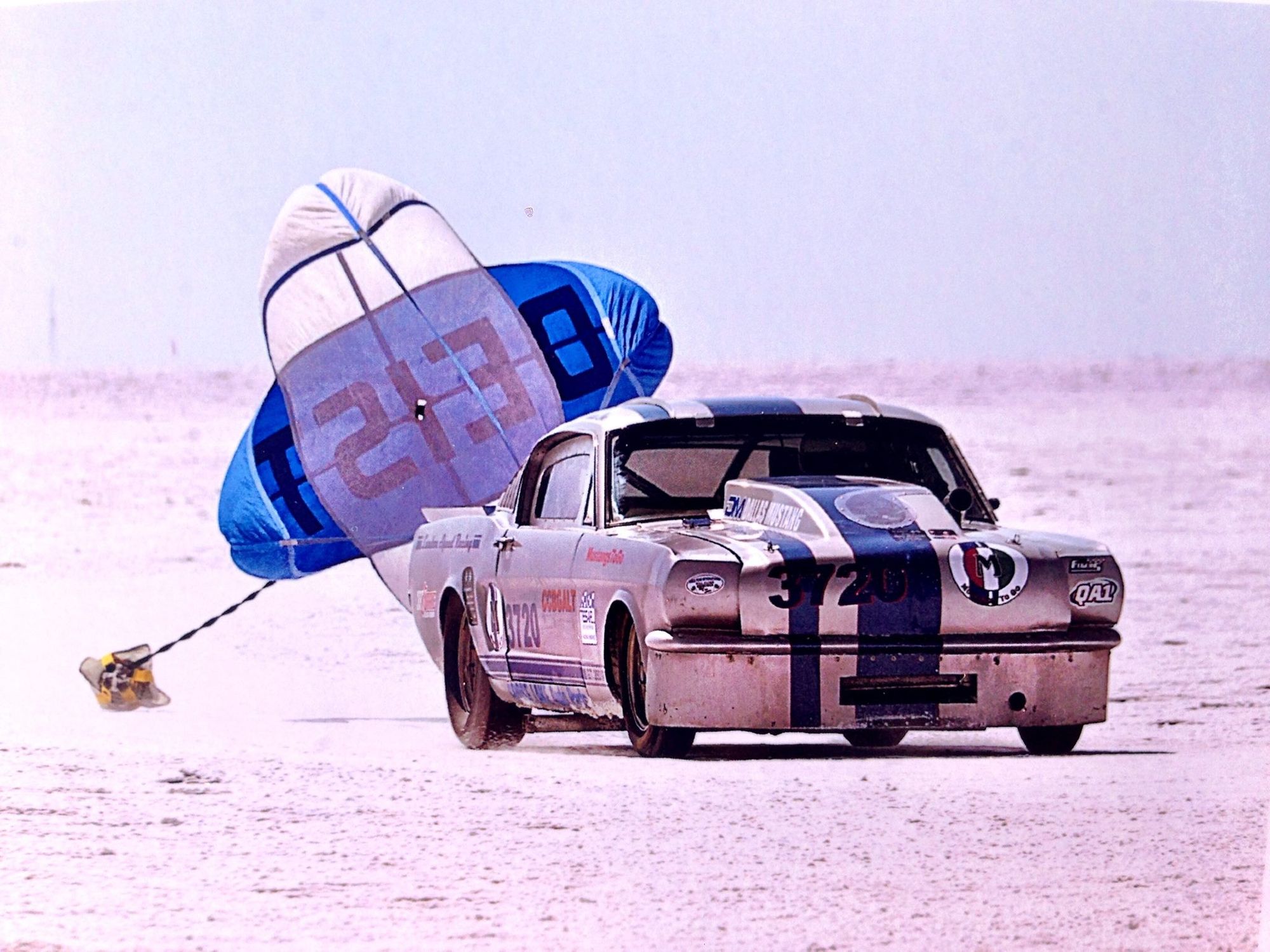 When you're going sideways at 200mph…
The other crazy thing about Bonneville which I have to mention is where you stay. It's this place called Wendover, which is on the border between Utah and Nevada. It's basically a bunch of casinos, a really weird place. It was the base for the bomber pilots that crewed Enola Gay, who dropped the atomic bomb on Hiroshima in Japan. You stay in these massive, quite depressing casinos, and some of the people there are really curious. We had a dinner one night where we went to bed at 10 PM. There was someone playing the slots with a ventilator that evening, an older guy, and we came back down for breakfast at 7 AM and he was still at the same slot machine! Just bizarre. After dinner I was getting to go up in the lift and there was an older lady just standing in front of it. She hadn't pressed the button. I asked if I could help, what floor are you going to, and she didn't know. She told me she was in room 402 so I was like okay, you're probably on the fourth floor, and pressed the button. She got in the lift and was clutching onto the rail. I asked if she was okay, and she said yes but that she'd never been in a lift before! This was a 50-something year old lady, who turned out to be a Maryland dairy farmer on the first holiday she'd ever taken, and she said she had never been in a lift! That's just how curious Wendover is. So combine Bonneville and Wendover, and it is an experience like nothing else.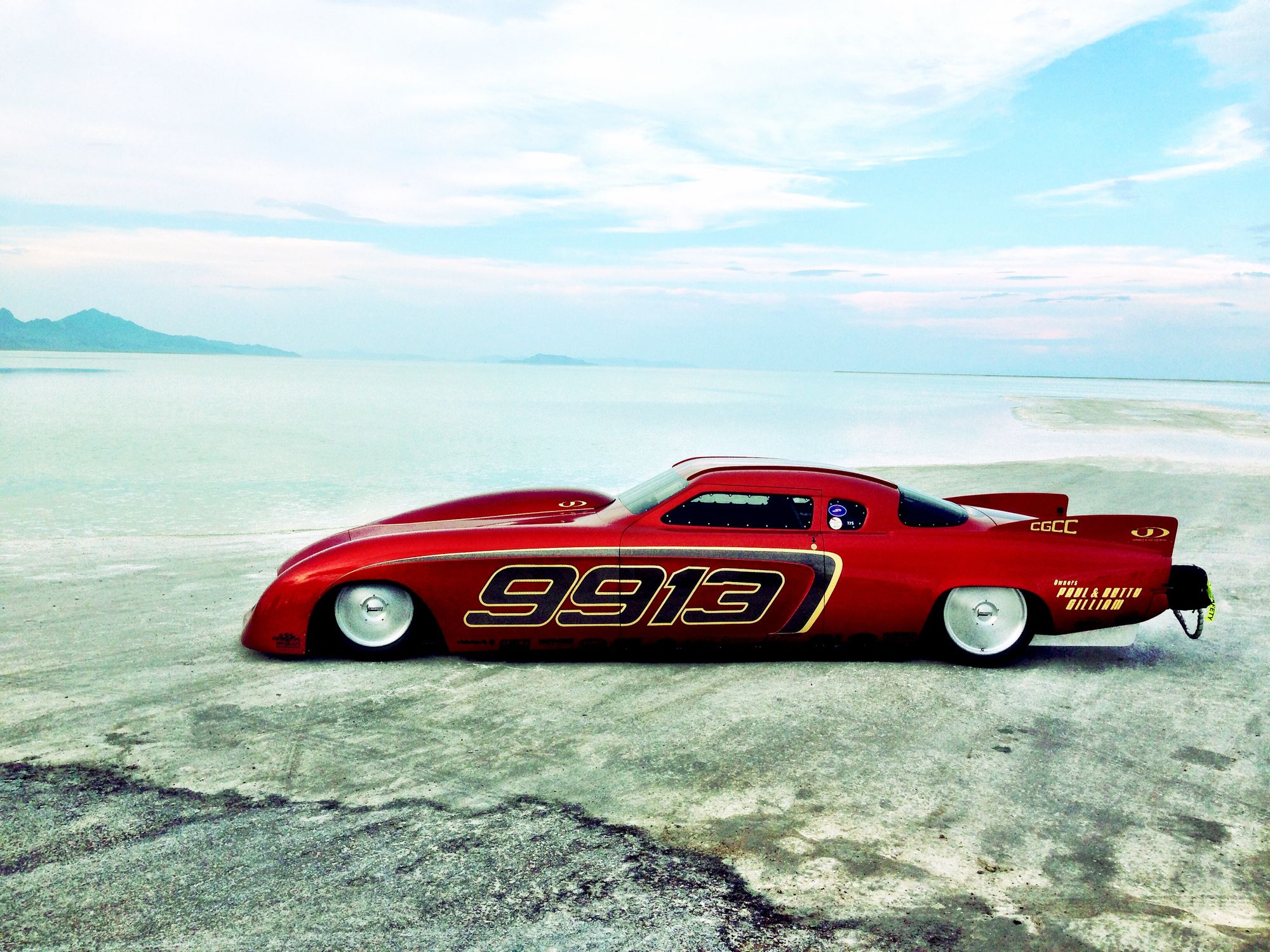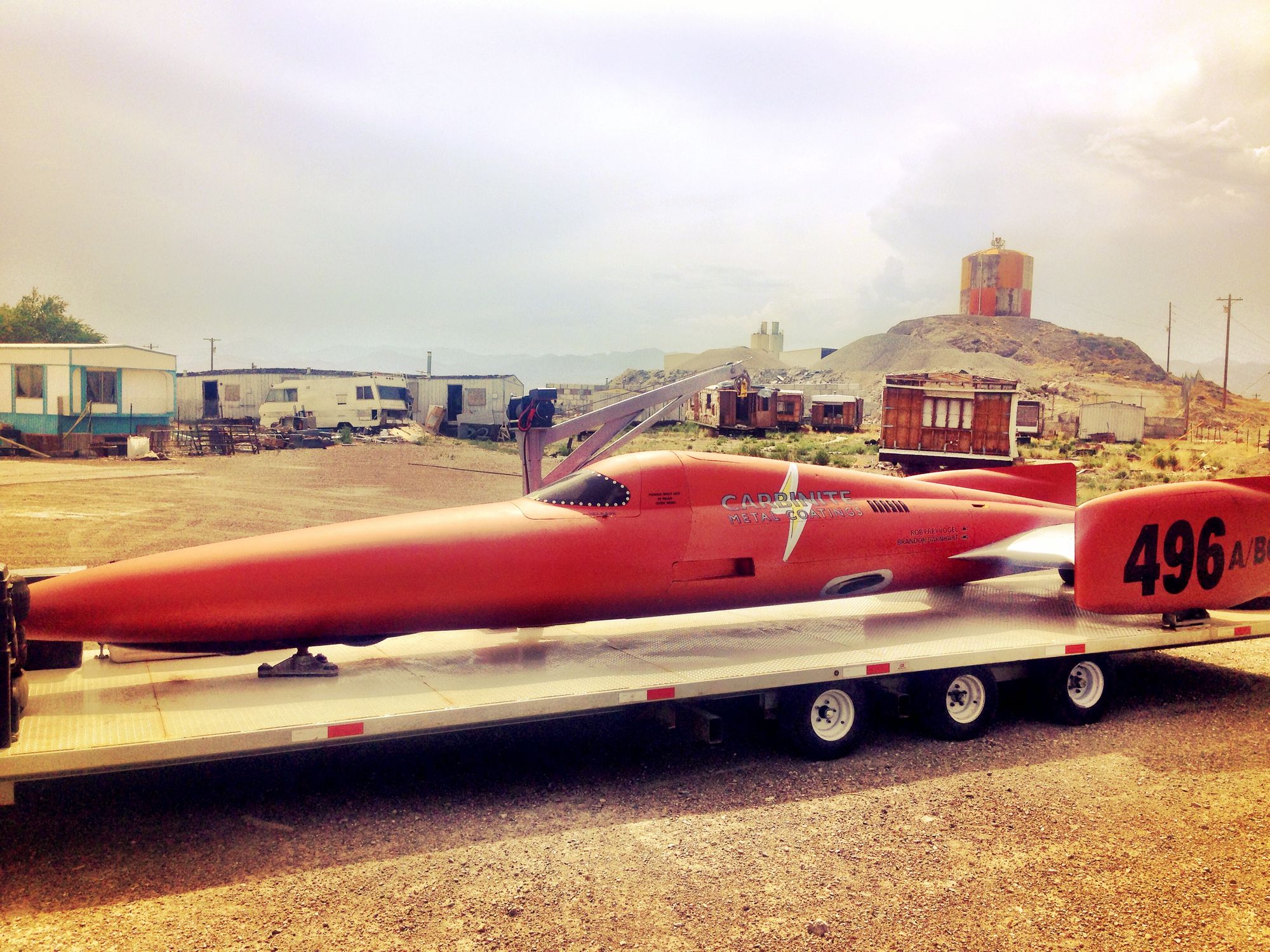 I was going to ask, going back to the salt flats, what kind of people end up doing these speed records? Is it professional teams, or mostly backyard engineering?
It's all sorts. The engineering is Formula 1 level, it's absolutely staggering. You see how they can package some of these vehicles, the motorbikes as well as the cars. Some of the cars were doing 500mph, and a lot of those doing hundreds of mph were literally built in some guy's backyard. I've never been to a motor race event where it's so driven by passion. I can't believe there's any economic benefit of doing any of this stuff, it is just pure passion, and the engineering is insane.
I remember speaking to one of the guys there who said that some of the big corporate manufacturers have tried to go out to Bonneville and beat land speed records, and they just haven't done as well as the slightly bearded wacky guy that's been doing this for 30 years in his back garden with his mates. I just love that - the grassroots passion that Bonneville instils in people is just contagious. I would love to get back out there, subject to budget. I want to get back there.
Unfinished business?
Yes, 0.8 of a mph, I've got to get that back one day!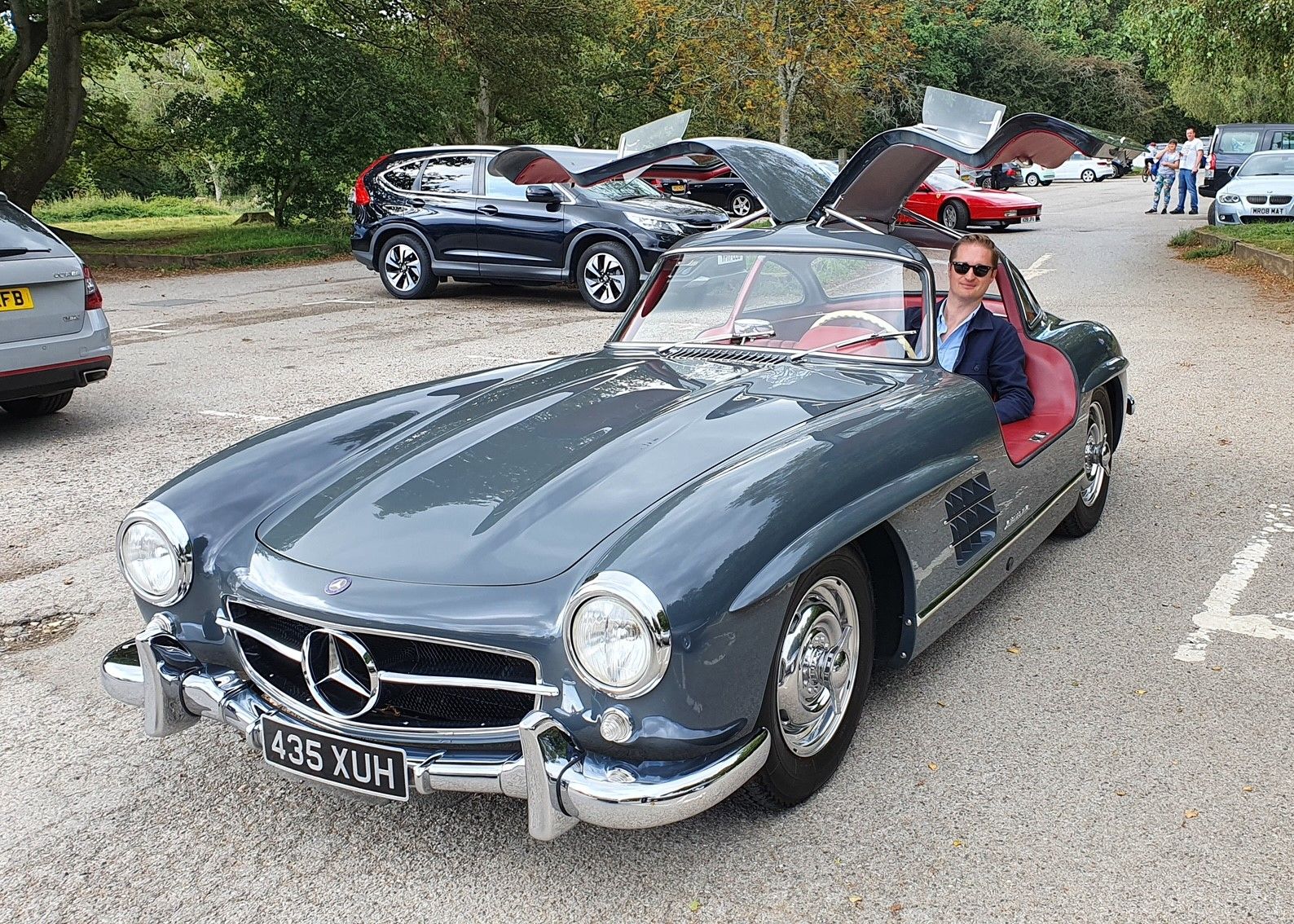 You'll get it! We're coming up on time, so I've just got three of our traditional quick fire questions to go. The first is: what's the one thing that gets you excited about a particular car?
For me, I think a car has got to tell a story, and it doesn't matter what that story is. It could be good or a bad one. Some of the most interesting cars in my opinion are the ones that have been crashed and had a pretty hard life, but then they've evolved and been repaired. The cars that get me really excited are when you go and look at one, and the bodywork has got the patina, you can see the leather seat, it's all cracked. You can see where the sweat of the drivers has gone into the steering wheel and marked it. To me those are the cars I just love.
I think it's sometimes a bit of a shame that many very historic cars have been restored back to immaculate shiny original specification, when actually you lose a bit of the story. As an example there are quite a few Ferraris that over the years have had a crash, then they've been re-bodied and that's part of their evolution. Because they've obviously become so valuable, they've all been turned back to their original form. For instance one of my favourite cars is a Drogo-bodied 250 Ferrari; and originally it was a 250 SWB. I think it got crashed, it got re-bodied by Drogo, a really cool-looking thing. Obviously as the values of these cars went astronomical they took off the Drogo body and restored it back to its original specification. But I think it's a bit of a shame, because you're losing part of the history of the car. For me its all about patina and a car that tells a story, even if it's one which wasn't entirely successful.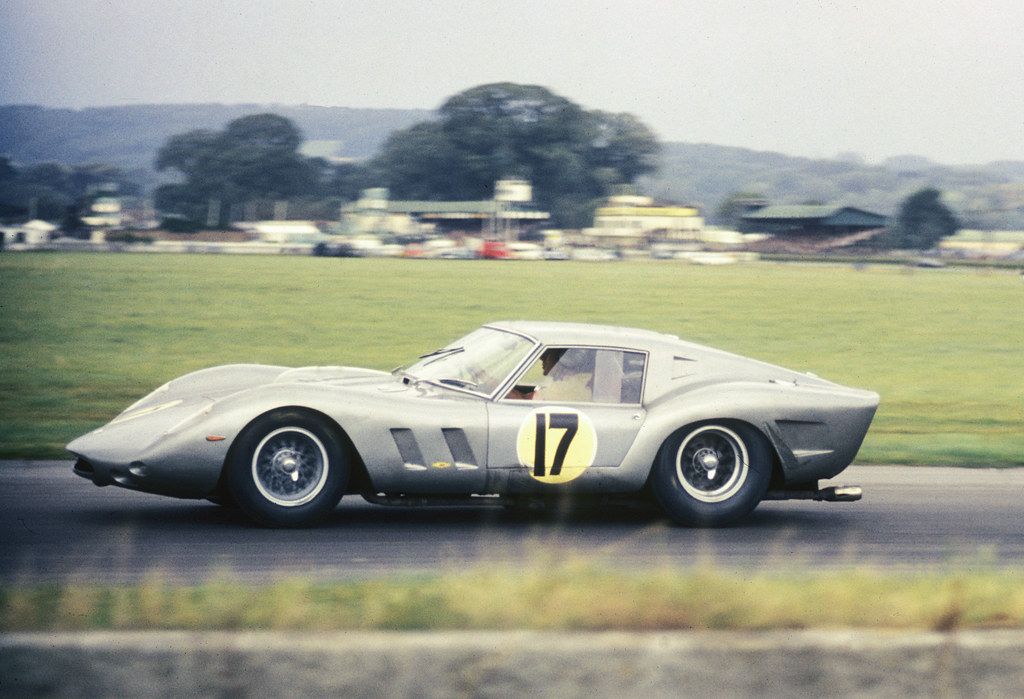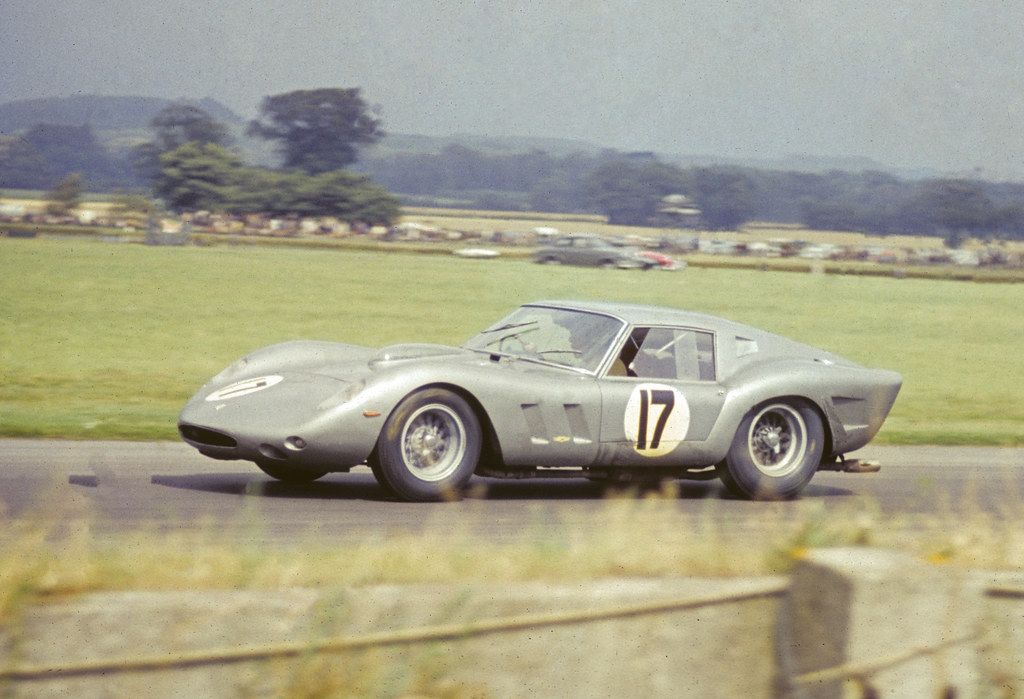 Second question: favourite racing circuit?
Out of the ones I've raced at, I think Le Mans is pretty special. I remember I did a couple of what were called the Le Mans Legends races, which is where it was the support race for the modern 24 Hours, and when you're bombing around and can hear 100,000+ spectators when you're going down the start/finish lane, that's pretty special.
There's one circuit which I've been to and spectated at so many times, but I've never actually raced at, which is absolutely number one - Spa. I would love to race there and it's never worked out. I would love to do the Spa 6 Hours. Eau Rouge and some of those corners are just glorious. That's on my list.
Last question: what's the dream car you would like to add to your collection?
It changes on a daily basis, and it kind of depends on my mood and what era I feel like, but I think one that I've consistently loved for the last 34 years is a bit of a niche one. It's the Aston Martin DP214, the Project Aston. It's a car which Aston built in the early '60s to race at Le Mans. It was based on the DB4 GT chassis and it raced at Le Mans in '63 and it may have done it in' 64 as well. I know two Project 214s raced in '63. It's got that glorious Tadek Marek six-cylinder engine, 4.0 litre. I was very lucky to be brought up around Astons, and I think I was being brain-washed at a young age whenever we went to Newport Pagnell to pick up my father's car from servicing.
I think that's the one. It's unique, it's got the cam tail, to me it's just everything that a GT racing car should look like. It looks good, it's fast, it sounds great, has a great pedigree at Le Mans and other race meetings, and it's quick. Sadly not cheap(!) and not anything which would likely enter my garage any time soon sadly, but maybe one day...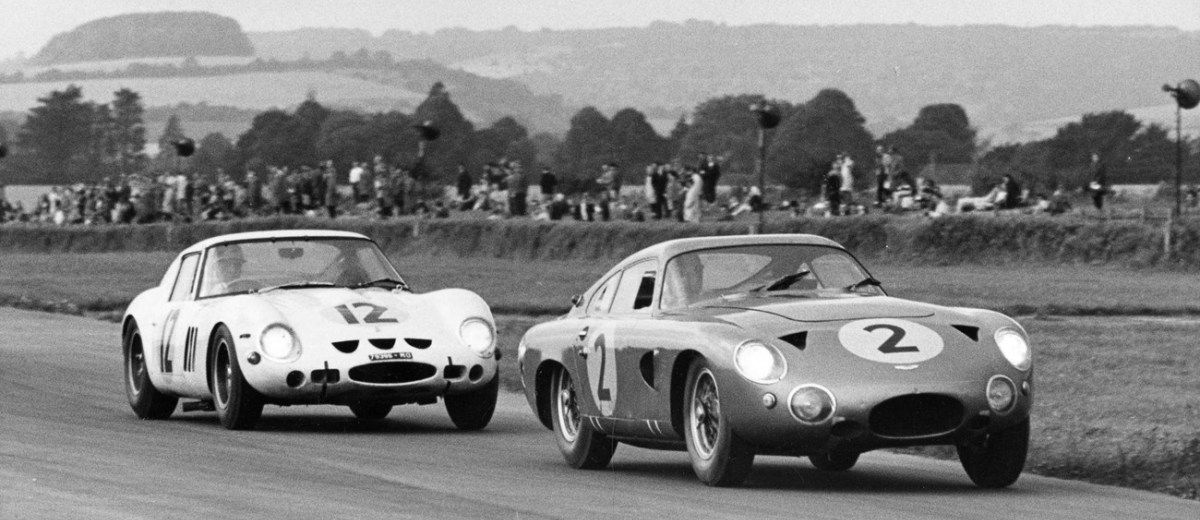 It is a very fine choice indeed! We'll definitely get a picture of it up for our readers to have a look at. Unfortunately that's all we've got time for today, so that just leaves me to thank you for your time today, and for such a great chat.
Thanks so much, I really enjoyed it!
---
---