Buy What You Love: The Apex Interviews Max Girardo
With over 20 years of experience as a car specialist and auctioneer, our guest this week is Max Girardo, a seasoned professional at the very heart of the collectable car scene. Starting in the late 1990s as a car specialist at Bonhams and later working for CARS Europe, in 2006 he took on a senior position at RM Sotheby's as their Managing Director. After a decade of auctioneering, in 2016 he struck out on his own and founded Girardo & Co, which from showrooms in England and Italy specialises in advising on, sourcing and selling some of the most desirable vehicles in the world to a global client base. In this week's interview Max shares his fascinating insights into the car market, some great stories, and a few little secrets...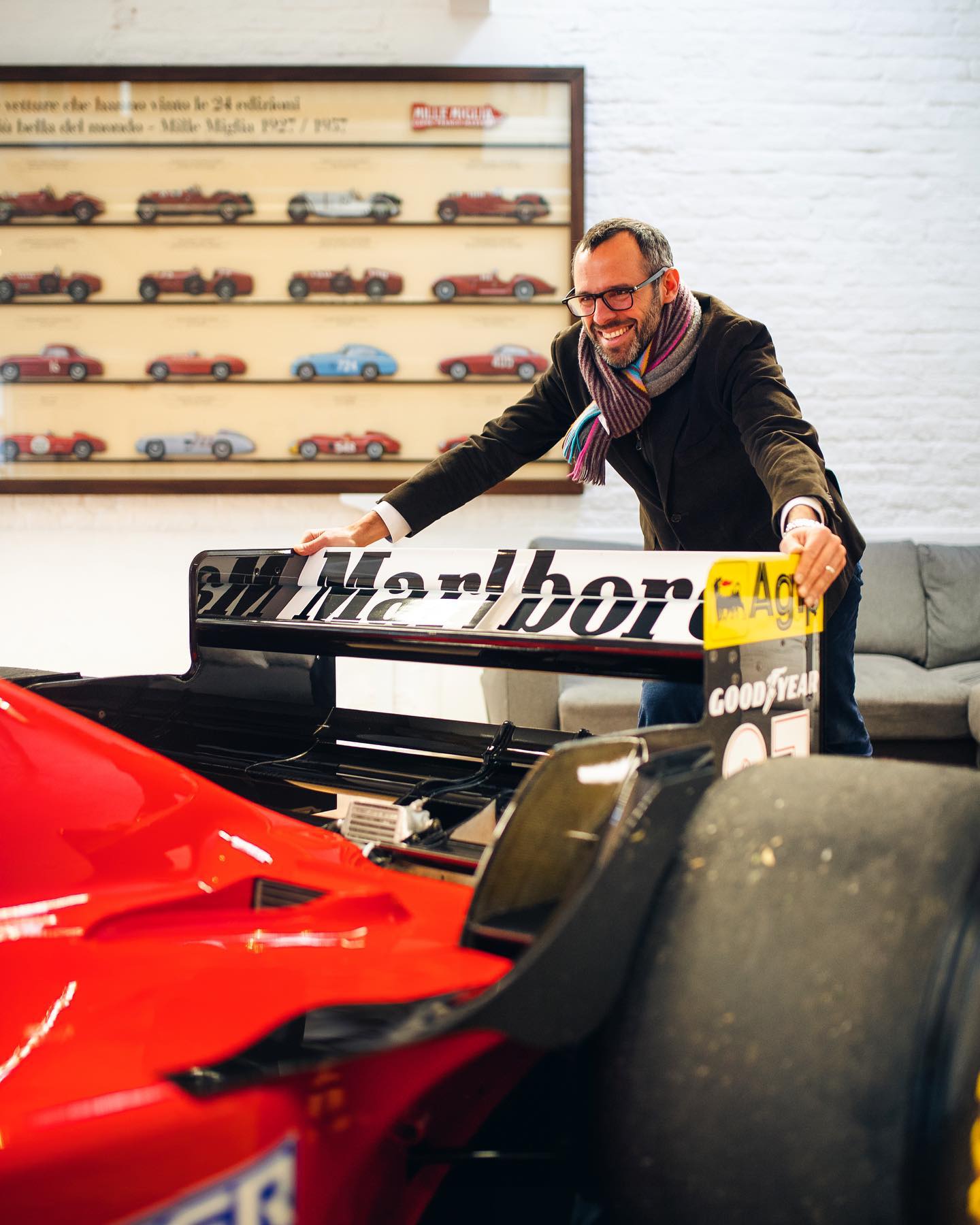 Hector Kociak interviews Max Girardo for The Apex by Private Collectors Club. Recorded and Produced by Jeremy Hindle & Demir Ametov.  Transcribed by David Marcus. Edited by Hector Kociak & Charles Clegg.
You've spent your professional life in and around some of the world's most desirable cars. How did you get interested in them in the first place, and what was your first ownership experience?
Well, I guess it's a family thing. I grew up in South East Asia so there weren't very many cars around when I was young; my family is however Italian and my father was a true Italian young man who in the 1960s had a passion for rallying and did some rallying himself. I mean it was nothing high level in a Fiat 500 and an 850 coupé, but he had that passion for cars and passed it down to me. Growing up in South East Asia until the age of 12, the choice of cars was limited to what model pickup truck we would have and what tyres we would put on it for the Indonesian flood season! There were no E-Types or anything like that out there, but back in Europe, we were able to have more cars around.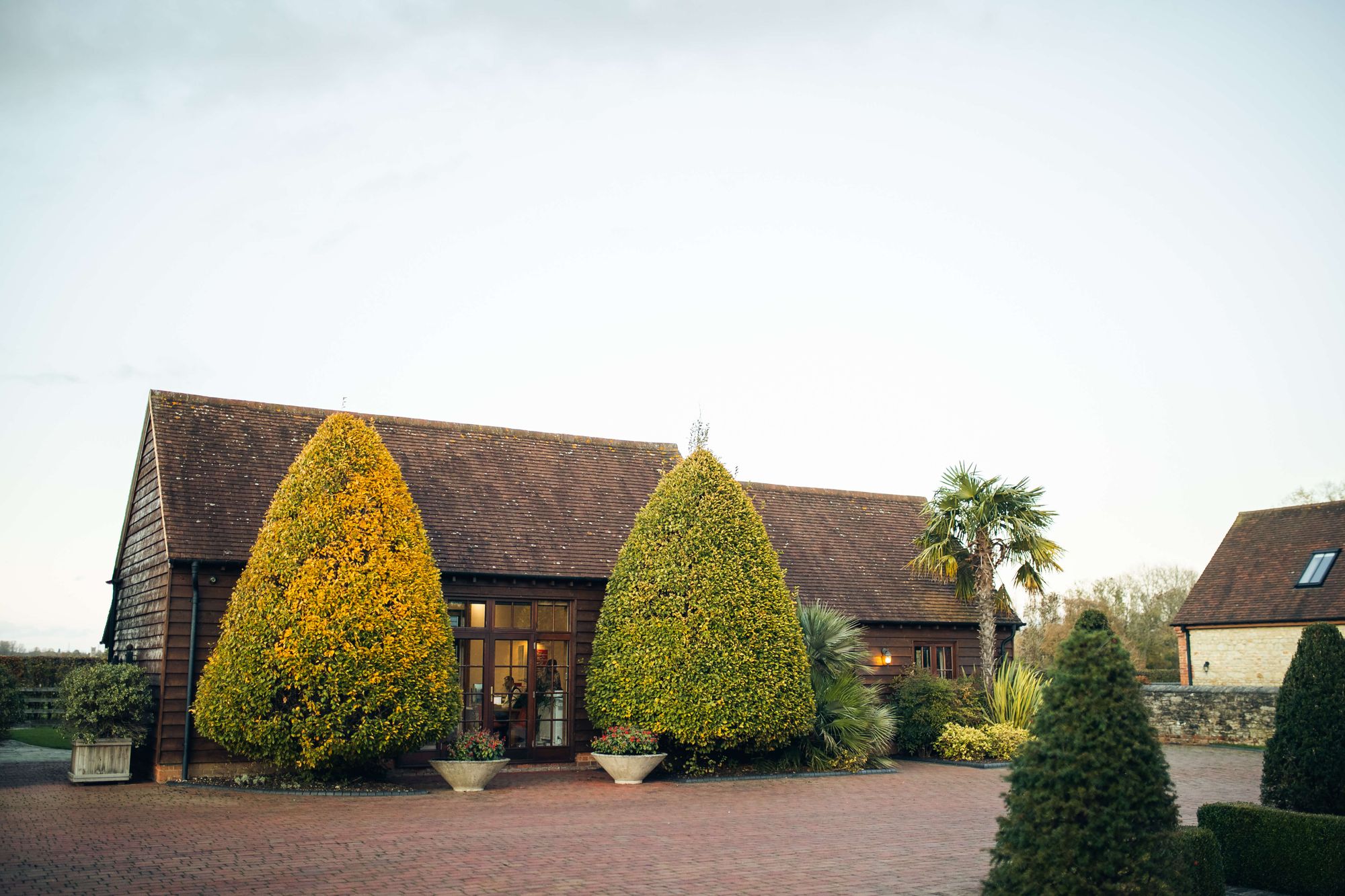 After your early career at Bonhams, you eventually joined RM Sotheby's and spent quite a bit of time there, and then in 2016 you left to found Girardo & Co. What prompted that move?
I had ten years at RM Sotheby's and absolutely loved it – it was ten of the best years of my life and I would do it all again. It was a fantastic team, but I decided it was time to do something on my own. You only live once, and I wanted to try and take a different path, although still in cars as I would never leave the car world - it's what I love. I think it was always in the back of my mind that one day I would branch out and do my own thing.
There were a number of factors in my life which contributed to it. My dad had always said to me that he should have left his position in the pharmaceutical industry and started his own business a lot sooner. He passed away very suddenly, and I felt that sometimes in life you have to just get on and do the thing you want. RM Sotheby's were going down the route of auctioning many cars at a time, like a huge machine. I wanted to do things differently. The two things I love are cars and people, and I wanted to have more time to dedicate to both.
Is that what drives a successful enterprise like yours - the more personal connection you have with clients?
Yes, exactly. The objective was also to focus on getting to know the cars that we sell. Because we deal with fewer cars compared to RM Sotheby's, where we had a hundred cars for sale every month, we have much more time to dedicate to each car. We get to know them better and do more research on them, which for us is a pleasure, because we love it. That was really important to me. Because we deal with fewer clients, we're also able to dedicate more time to each individual and offer more of a bespoke service. You get to know what your clients want and have real relationships with them, because less is more.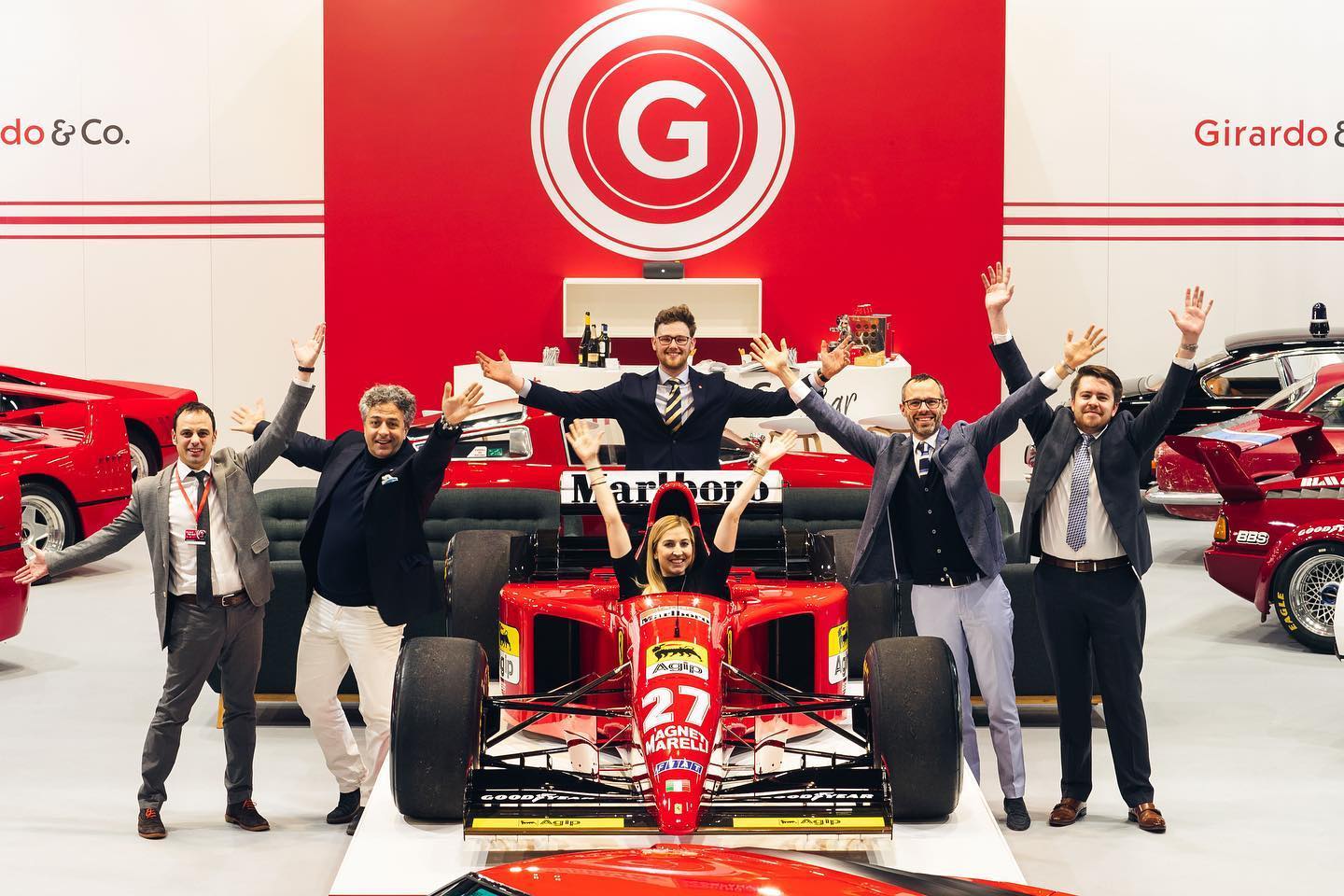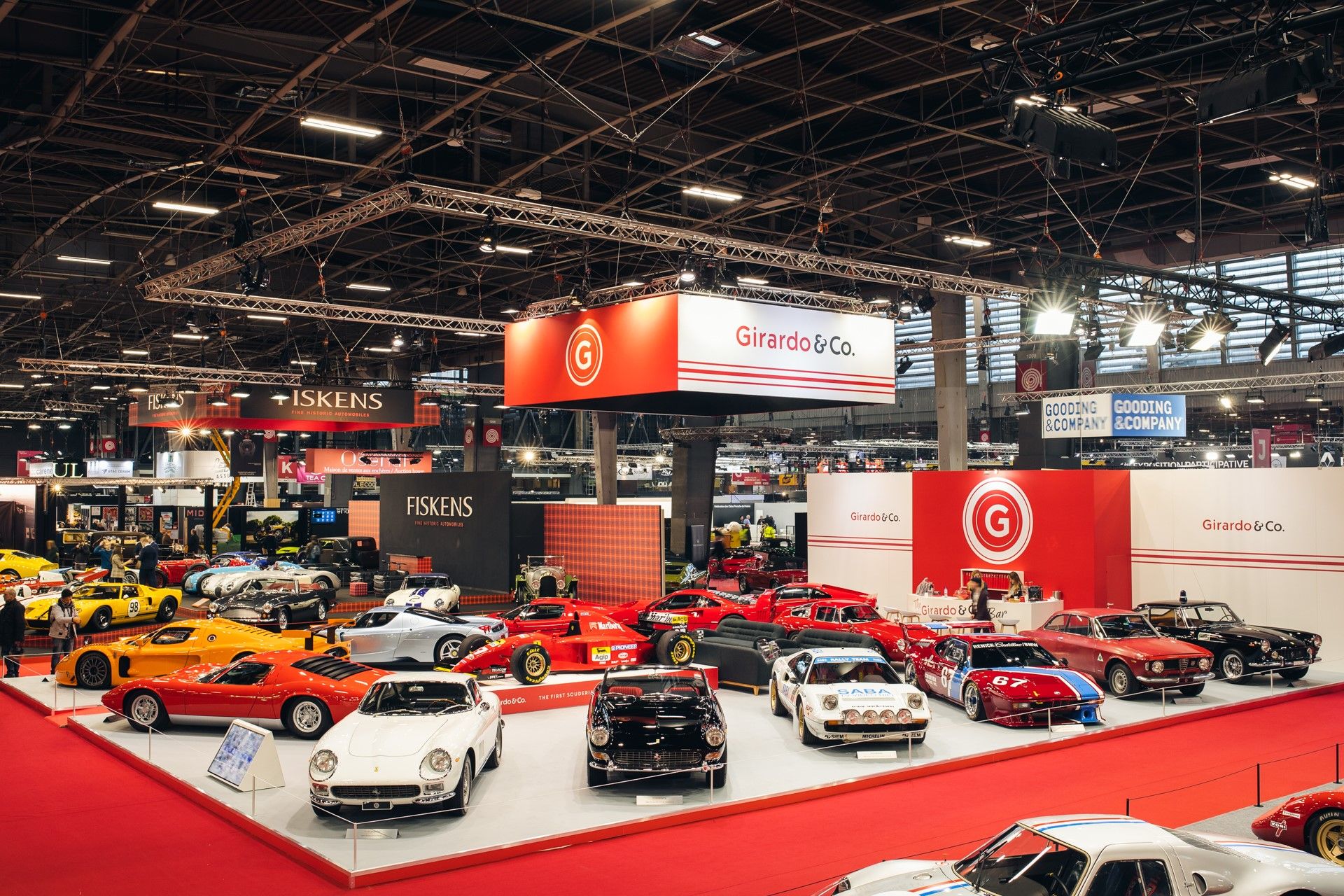 Speaking of the types of customers you like working with, do you prefer the more experienced niche collector looking for that jewel in the crown, or the first timer who wants to be guided? What kind of criteria do you keep in mind for them?
It is completely different for each - which is the best bit of my job, as we deal with clients from around the world. They come from Greece, Germany, France, England, America, South America, Asia, Malaysia... it's fantastic. There is no real rule because the wonderful thing about cars is that it brings people together from completely different backgrounds. One day you might be talking to the guy who has owned his cars for 50 years and they are his most prized possessions; the next day you might be talking to the self-made man who just floated his company for however many millions. It is great to talk to all these different people because they all have  different needs and expectations, and it's fun to accompany and guide someone through the buying process. You start with one car, and see in which direction they want to go.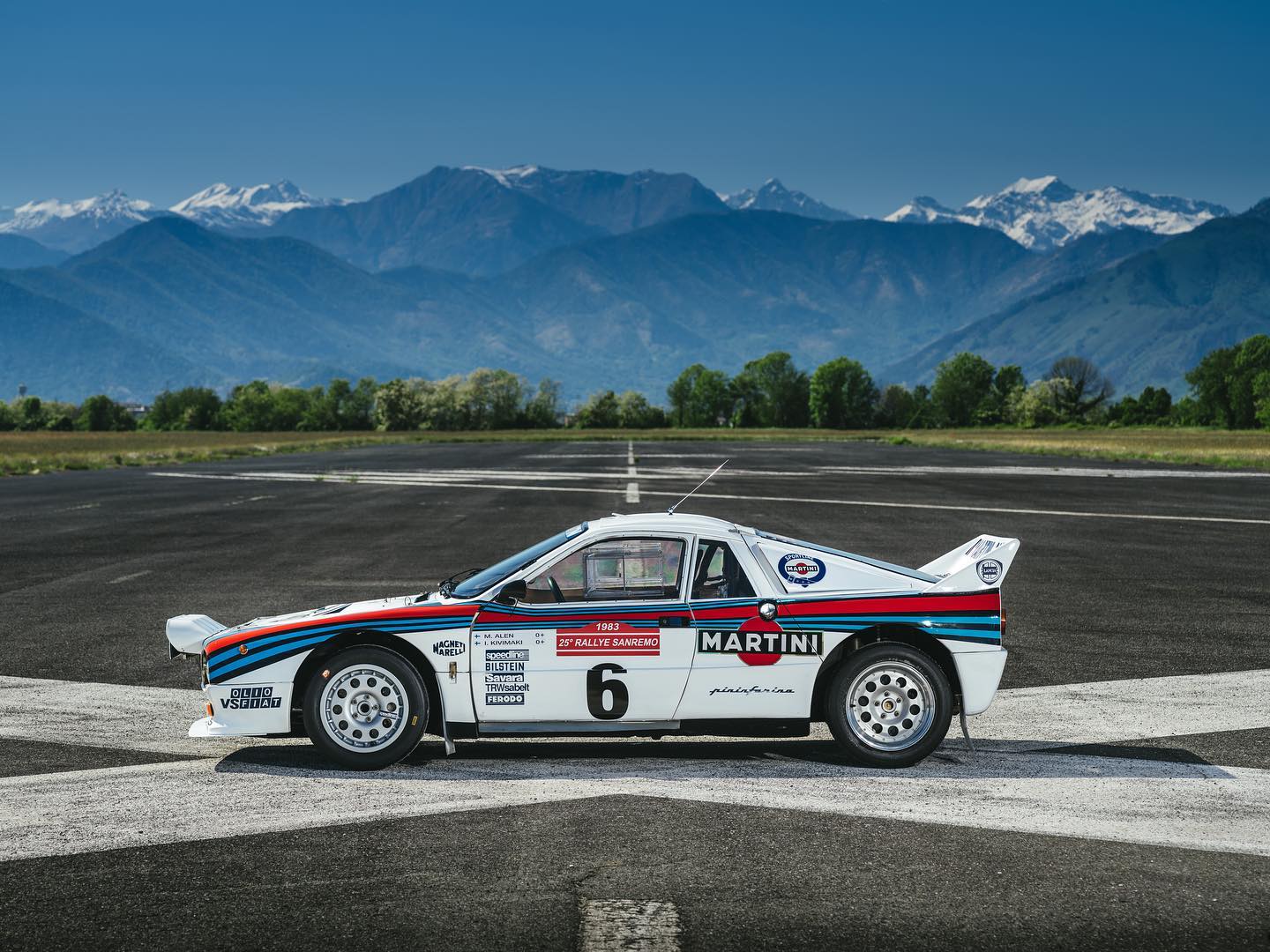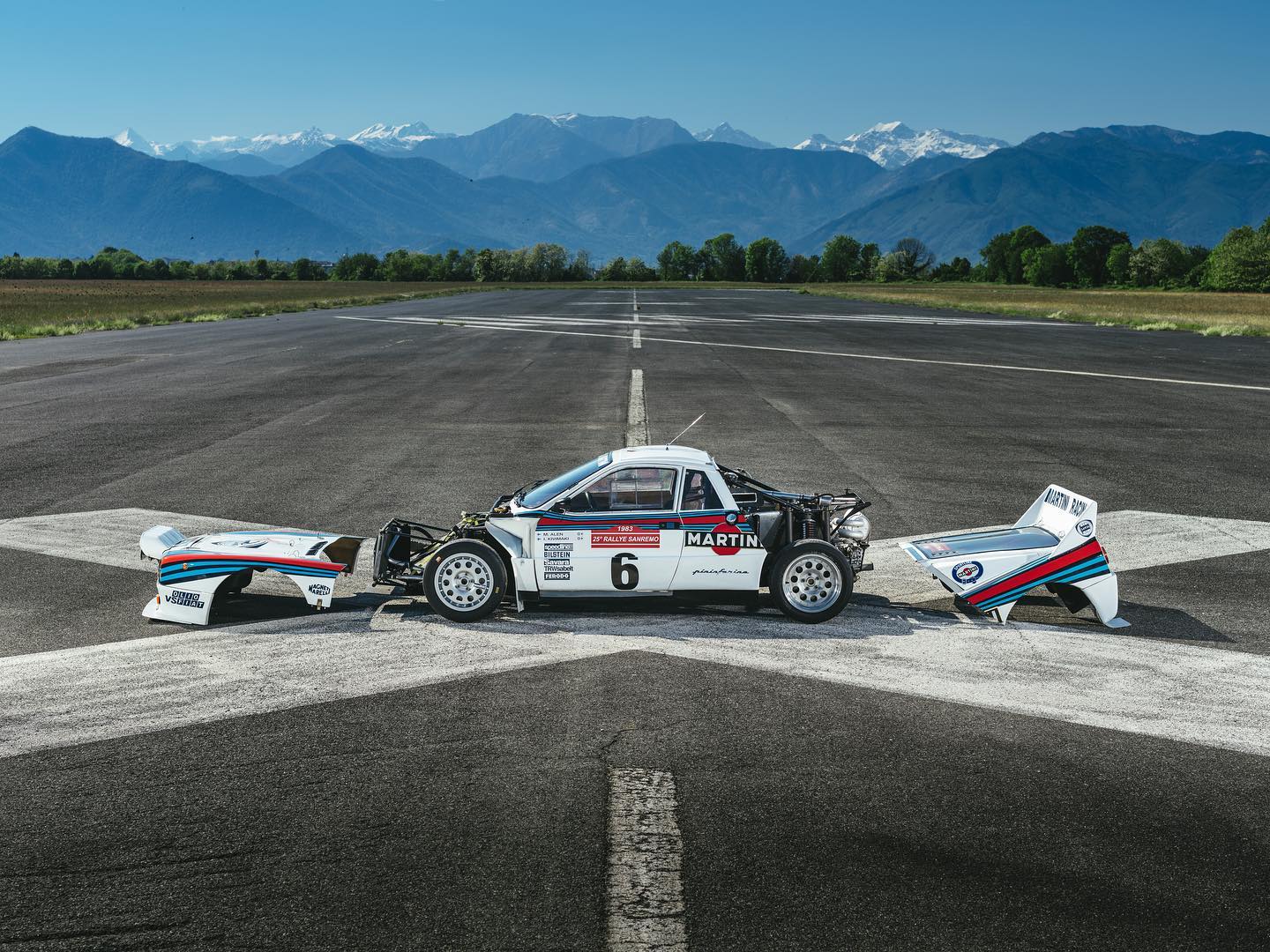 So it's rather like matching the right car to the individual, even if it's a vehicle they might not be familiar with?
Yes, when I come into the office I always say to the team: all we're doing is connecting dots. There are many dots out there and we need to find how to connect the right car with the right person. That is not really so that it sells, but more because I want to make sure we get a car that person will enjoy, which fits into their collection and with which they will be satisfied. That is the main objective, and if you do that, they will come back for more.
The advice you always give to prospective collectors is to buy what they like and buy the best they can afford – why is that important?
You are absolutely right – always buy what you like. I'm a firm believer that a car shouldn't be bought just because it is cheap, or because it looks like an investment. A car is something you should enjoy. When you open your garage you should think: God, this is my car, I love it and I am so happy to own it, as opposed to 'I got a bargain!'. If you buy what you love, you will enjoy owning it, and you are likely to buy more cars and get more pleasure out of them.
Whether it's a Fiat 500 or a Ferrari 250 GT Short Wheelbase, buy the best one you can afford. Yes, people regularly tell me, 'it's easy for you to say Max, it's not your money!'. Fair enough, but the best in whatever category is always going to be more expensive. When you sell it will always be easier to sell, and worth more money than the average version, or the one that has a problem, or the one that was cheaper for a reason - and if it is cheaper it is generally for a reason! You never go wrong buying the very best example of a car, never.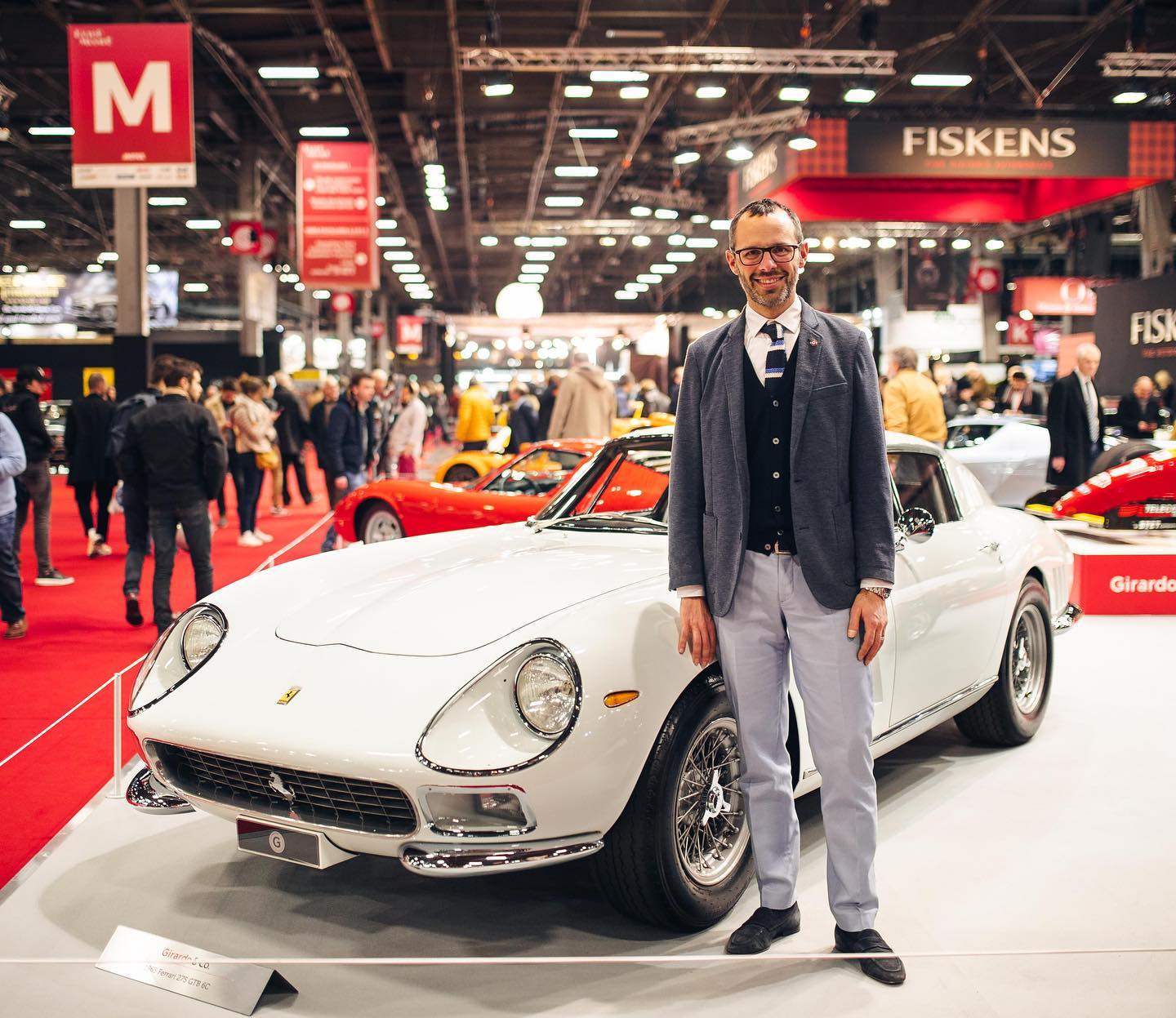 Moving onto the collectable car scene more generally, do you think the recent buoyancy in classic car prices may affect the longevity of the car collecting culture? I'm thinking of well-publicised examples like 250 GTOs going for what to the normal person seems to be crazy money, pulling the market up. There's perhaps less of an opportunity to get that oily rag experience that some traditional owners had in their youth. Do you think that  a younger demographic who are looking to get into classic cars might be faced with an uphill climb?
It's true, the fact that some cars are so valuable means the younger generation will struggle to buy a 250 GTO, but to be honest, most people will struggle - not everyone has ten million dollars to spend on a Short Wheelbase Berlinetta! Nonetheless that car appeals to a younger generation and also across the board. The great thing is however that there are loads of collectable classic cars for the younger guys. To put it in perspective, I speak to the older generation who tell me stories of how they bought that short wheelbase Ferrari for £50,000 when nobody wanted it, or they swapped their GTO for a brand new E-Type at the time because the GTO was an uncomfortable car and they wanted something they could drive daily.
There was a time in the 1970s when these cars weren't worth much, but at that time the cars from the 30s were the classic cars and were the unattainable ones, because they were so expensive for the young guys. So I think it's history repeating itself. The younger generation buy a Subaru WRX or something similar because that's attainable but it will probably go up in value; as you progress when you get older, you can eventually buy the cars you wanted when you were younger.
I was going to say that for a younger demographic, things like vintage Alfa Romeos are now becoming dream cars. It's quite interesting to see how those expectations have shifted.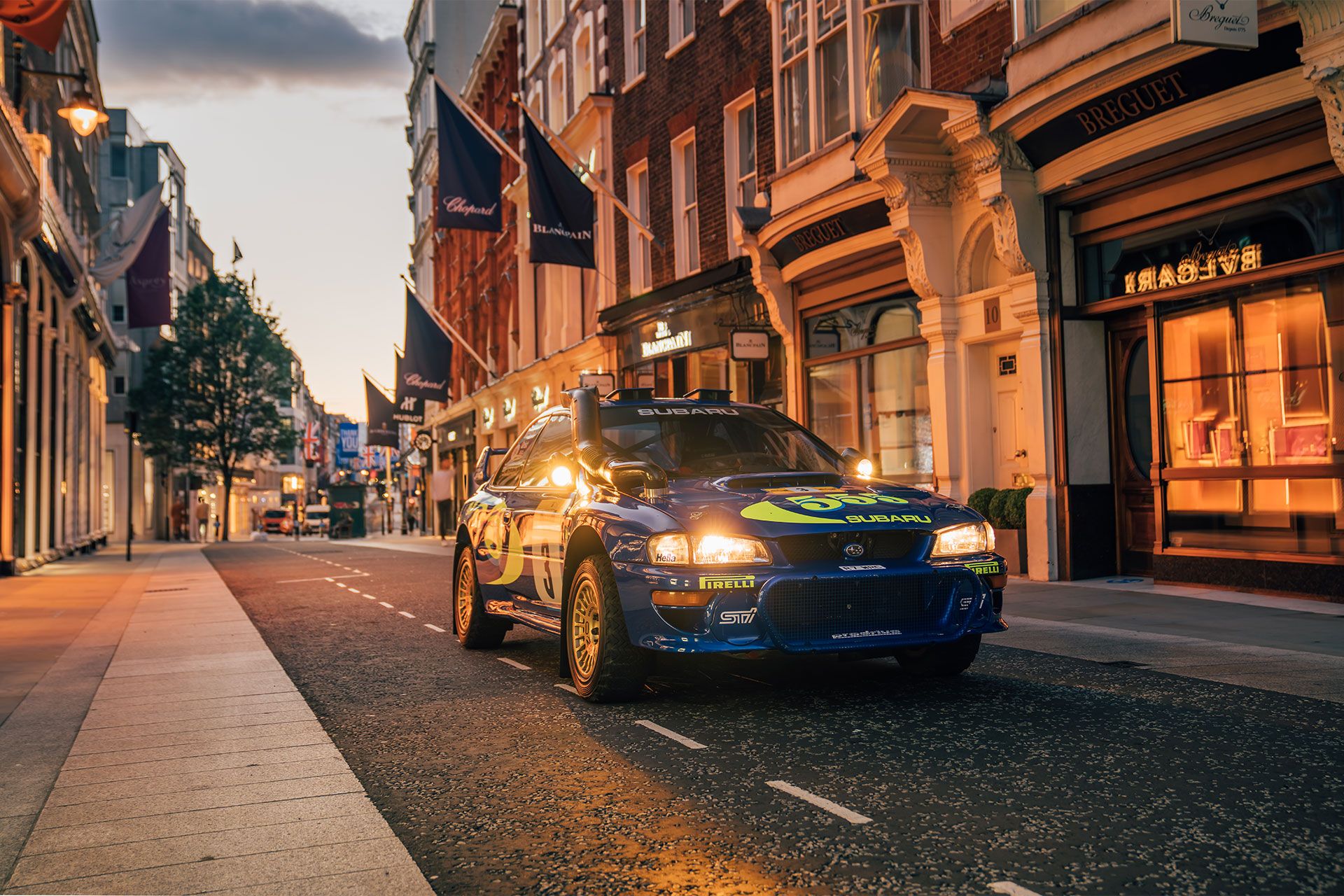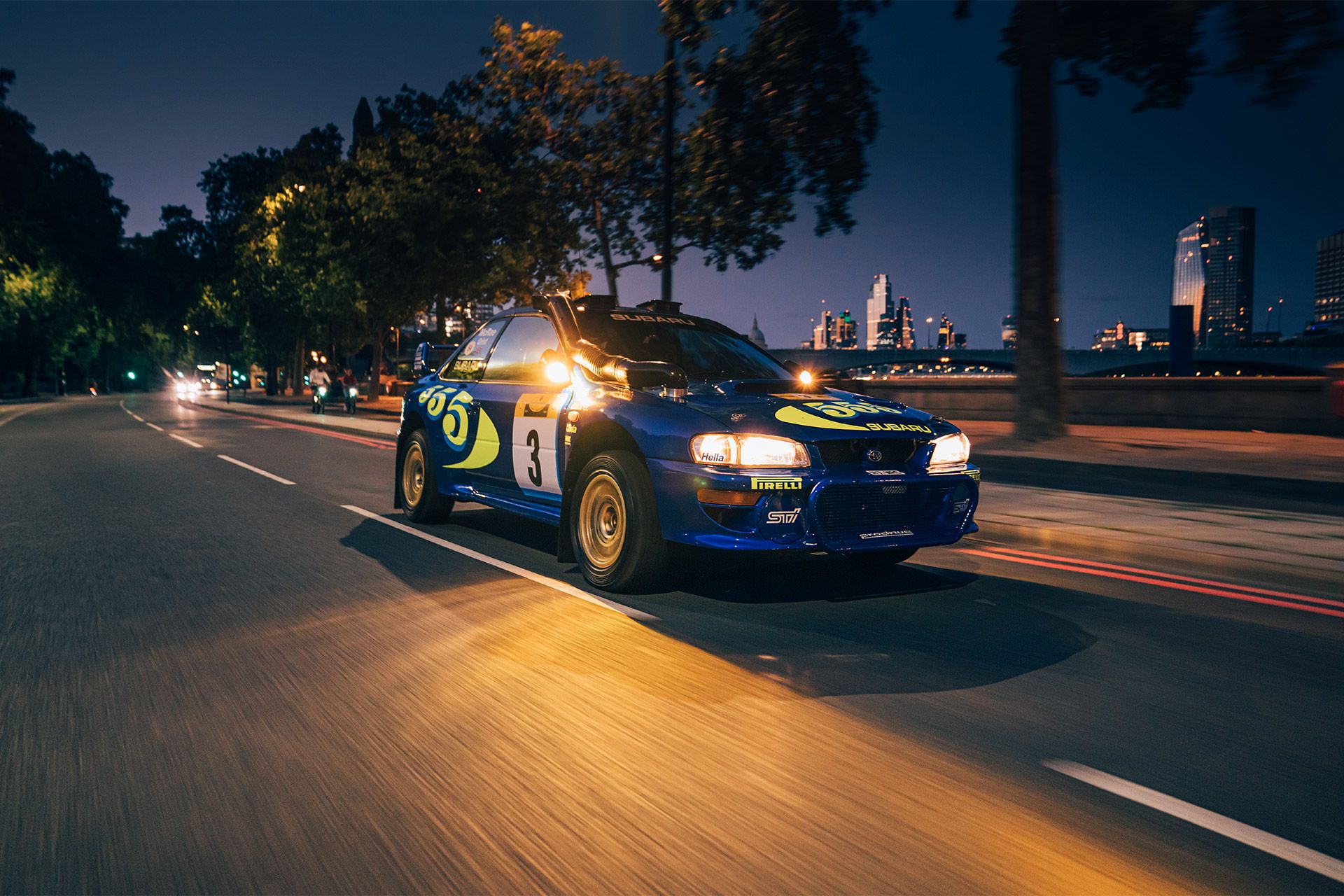 Moving onto some of your auctioneering experience, I read somewhere that in your time at RM Europe you presided over 80 international auctions grossing US$1.5 billion in sales, sold nine of the 20 most valuable cars ever sold at auction and settled US$250 million worth of private treaty sales. We know great cars usually come with great stories – do you have any auction or ownership tales you could tell us?
I will tell you about two of my favourite auctioneering moments. In one of them I was quite impressed with myself. I was selling a little Siata Barchetta at Amelia Island. The bidding is going on and I'm at the rostrum - in America it's very common that the cars get driven up onto it. The bidding was 50, 60, 70, 80 thousand dollars… I suddenly looked over and smoke was coming out of the engine! I thought, well… we have a bit of a problem. There's always a fire extinguisher by the rostrum, so when the bidding hit $100,000 I collected it, flung open the bonnet and had a quick spray to make sure nothing was going on. The smoke stopped, I put the bonnet down, went back to the rostrum and... we ended up selling it for $150,000! I did however promise the buyer we would get it fixed after the auction.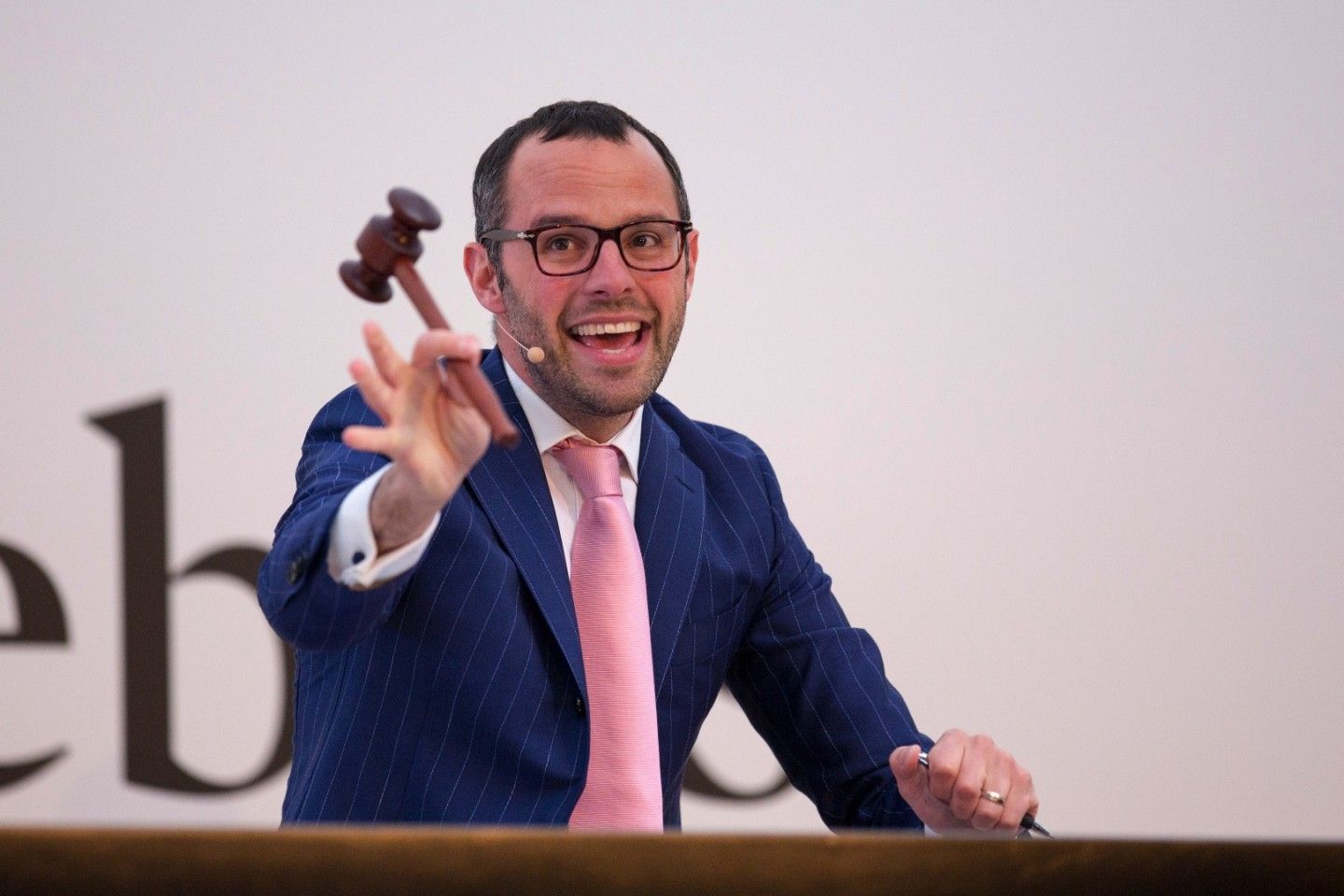 Hah! I suppose that's the definition of a value sale isn't it?
Exactly. I thought it was all over, but no. I appreciate everyone wants to hear about the multimillion-dollar cars, but I thought that was quite the moment with a fire on the rostrum and the car selling anyway!
To be fair one of the most memorable moments of mine was also the sale of the 1967 Ferrari 275 GTB/4 NART Spider, because it was one of the most valuable cars that we had ever sold. There was great excitement in the room. The bidding started at $15 million and went to 16, 20, 22, 24; we bid it off to 25, so with commission, $27 million.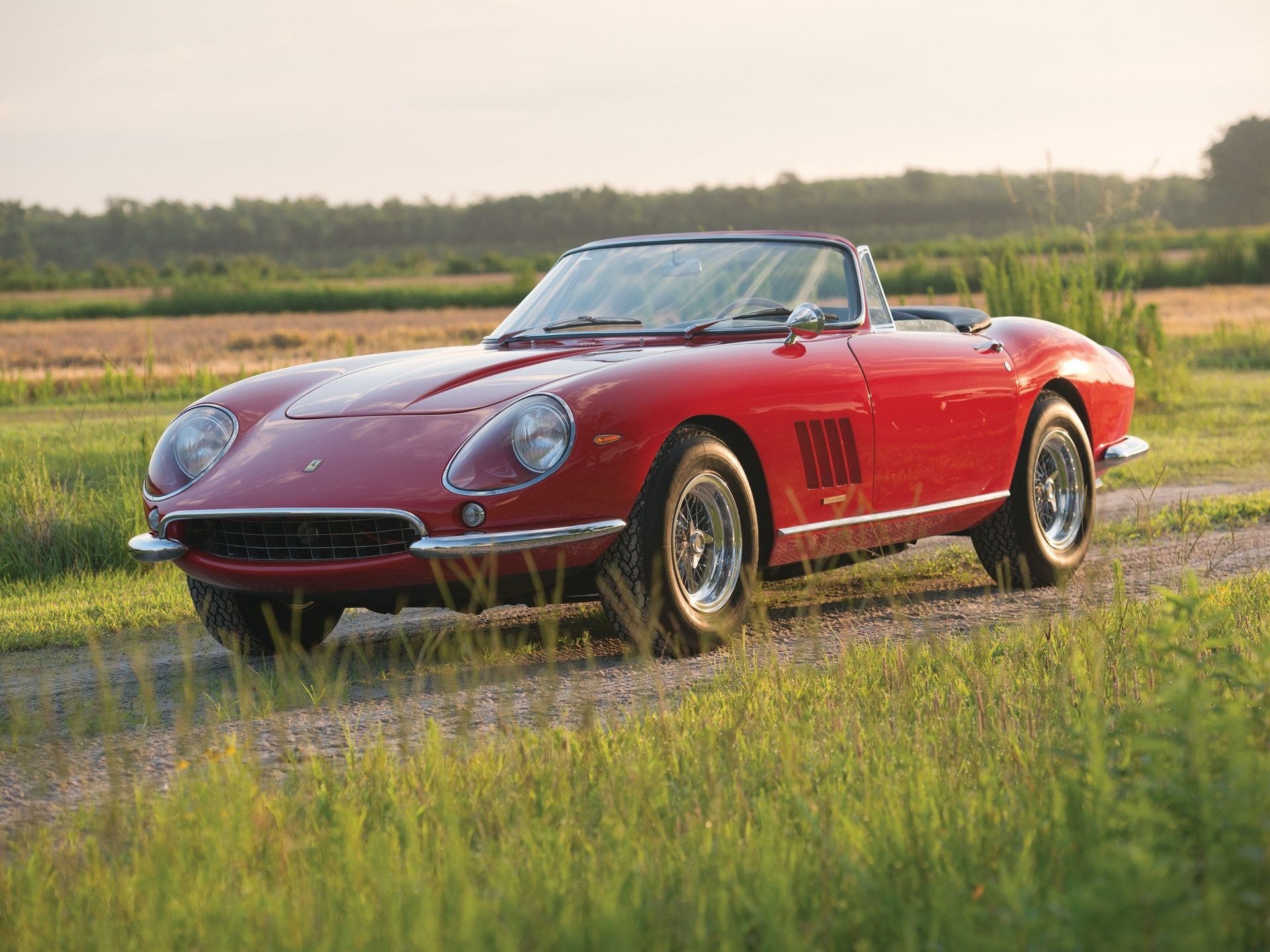 Of course it's always exciting when you sell a very valuable car at auction, but that car came from a deceased estate and the family of the owner (Eddie Smith) was there. He was an orphan, and they were donating all the money from the sale of that car, which he had bought new, to charities supporting orphanages in America.
They never expected to have such a huge result. I looked over and the owner's son and his daughter were there; they looked at me, and with 1,000 people in that Monterey room, our gazes crossed and I had to take a moment because I almost started crying. It was such an emotional thing. Forget the price, the emotion afterwards was amazing. Normally this happens when the hammer goes down but afterwards I received huge gratitude for helping raise so much money for the orphanages.
That is almost the definition of custodianship, the value of the car ultimately going to a good cause. What an extraordinary story.
Extraordinary, and one of the things they told me was that when Eddie Smith bought the car new, Steve McQueen had an order on a 275 NART Spider, and he wanted one right away. This one was the first NART Spider in North America, so McQueen called Eddie in 1967 and said 'Hi, this is Steve McQueen; how about that NART Spider, I want to buy it from you'. Eddie listens, the story goes, and replies 'Steve, I love my car and I love you. But I love my car more than I love you, so I'm not selling it'. Good thing he didn't, because that raised a lot of money for charity!
Speaking of auctions, one theme that has emerged quite strongly in the last year is the rapid rise of online auction platforms. They seem to be gaining market share -  especially with COVID, for obvious reasons.
It's phenomenal.
You see it everywhere now. I think a lot of automotive media platforms are trying to move into the auction game too. What is your assessment of the shift we have seen in the last few years - how have the incumbent auctions fared and adopted in the face of what is effectively more competition?
I take my hat off to RM Sotheby's, because they were first to adopt the online platform. They sell online really well and seem to be doing a great job; they went straight into it and are very dynamic. There are also many new platforms out there. I think selling at auctions is a good system – it means there is a defined time to the sale. However despite there being a huge number of online platforms now and more and more cars going online, if you look at the quality of online auctions compared to that of traditional live auctions, it's day and night. The volume is huge but there are a few multimillion-dollar sales of important cars. Those cars are actually moving away from auctions, largely because there are no live auctions at the moment. Because there is no Monterey or Amelia Island, they are being sold privately. The big collectors who may have considered auctions in the past will not put their Ferrari short wheelbase or GTO into an online sale. For lower value cars however, it is an amazing development.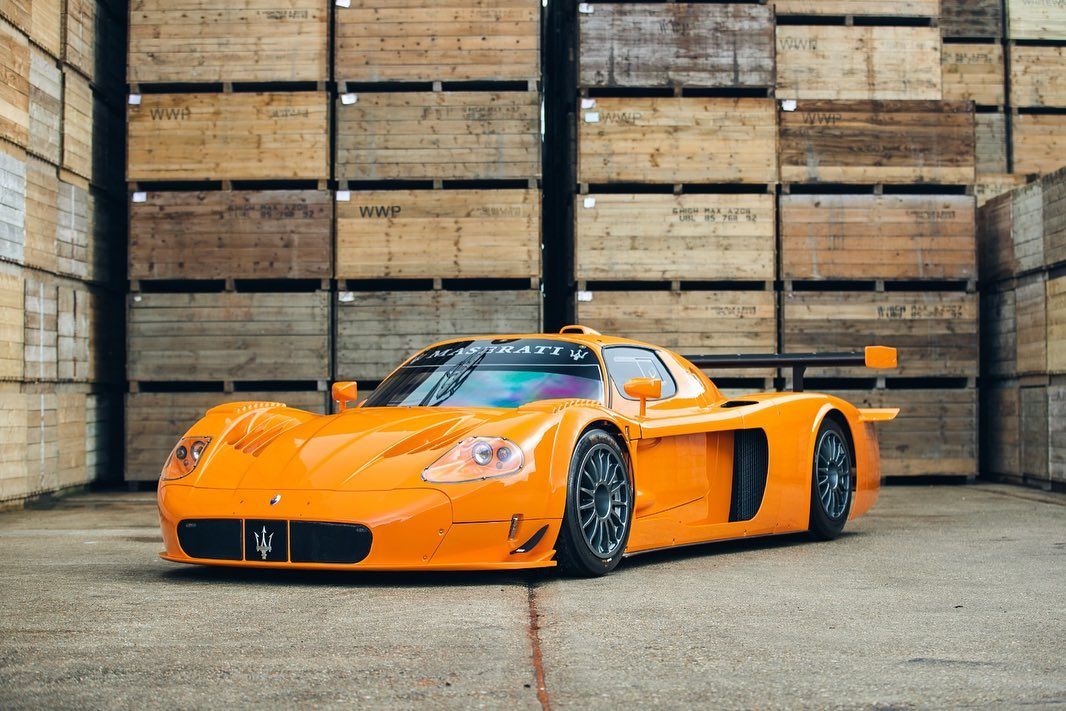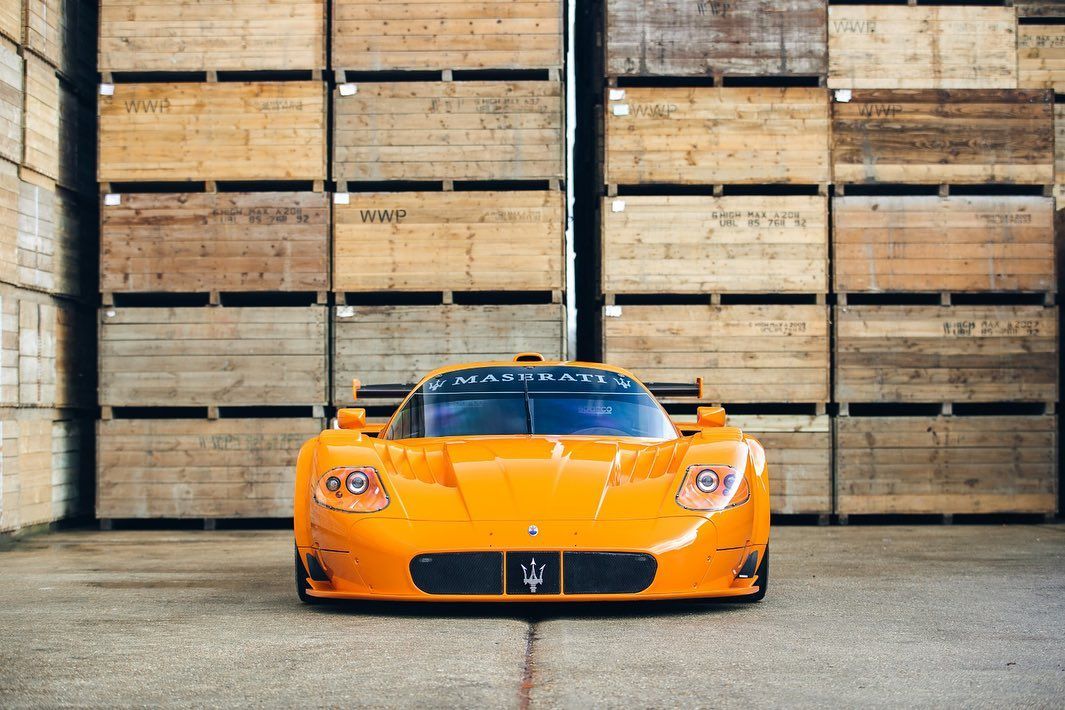 Provenance comes into it as well here, because one of the issues with some of these auction platforms is that if you're buying something of extremely high value, you need to know what it is, where it's from, and who has owned it. I presume research takes up quite a lot of your time when it comes to these sales?
An absolutely huge amount of time. It's something we're very passionate about. I'll tell you some news we haven't announced to anyone yet: we've just bought a photo archive of over 3 million photos of cars at races, motor shows and so on, which spans 50 years of motoring history. To have our own archives is important so that we can do what we love; the history of these cars is so crucial and it can add lots of value for buyers. Unfortunately, sometimes you do find out things you wish you didn't know about a particular car, but then again, it's better to know that early than have a problem afterwards!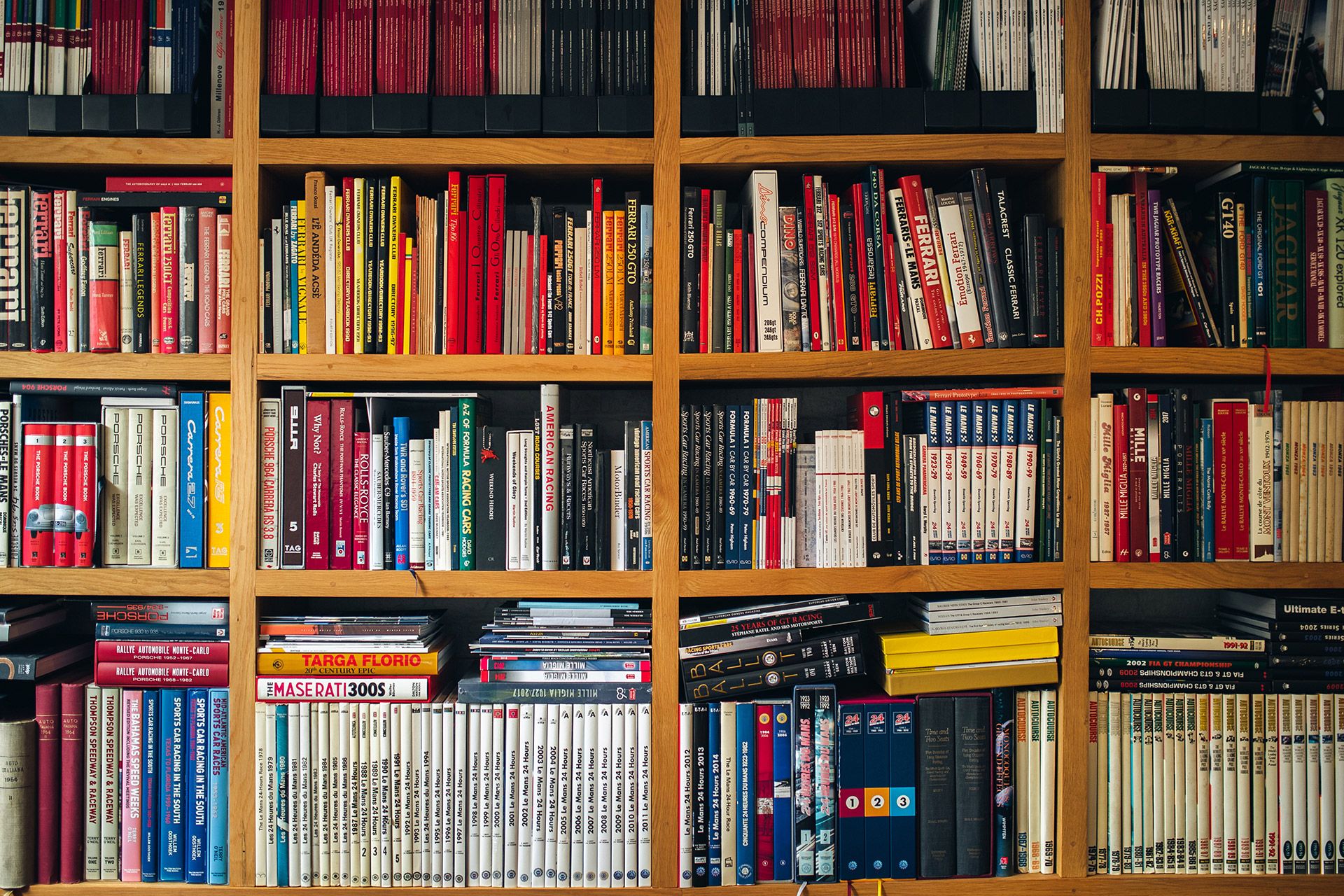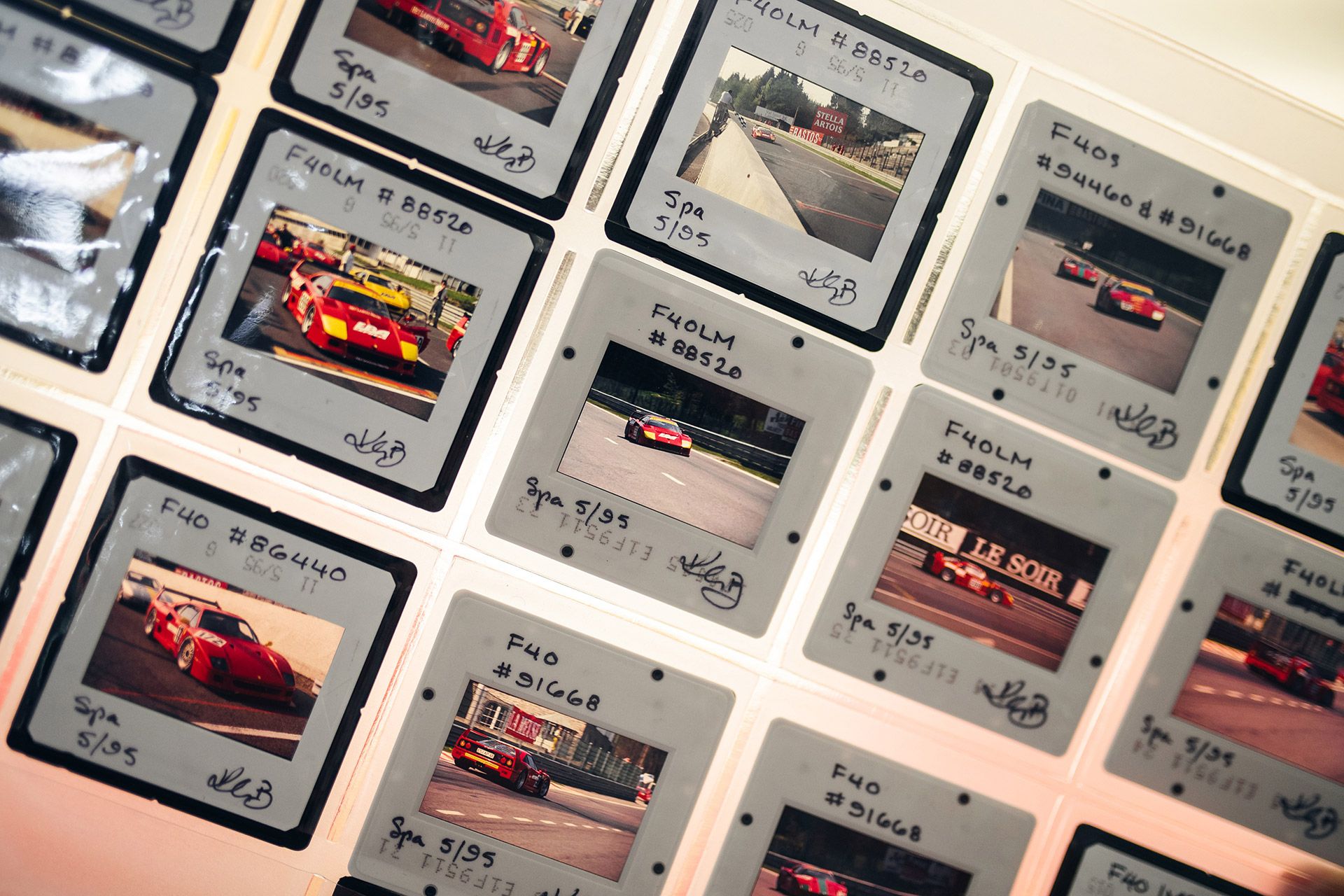 Hah - welcome to the world of classic cars! Speaking of that, what in your opinion makes a modern classic? I know it's a frequently used phrase but is there anything in the market now which strikes you as a possible future classic?
I take that to mean a car that people are going to collect in the future. If we knew all the modern classics then maybe those are the ones that everyone would be buying, but at the end of the day, it's a really interesting question, because no one really knows. Take the example of the McLaren F1. When it was new they struggled to sell it. That's why there was, relatively speaking, so few, yet today it's one of the most desirable post-war cars in the world. I'm not saying it's the most desirable car outright, but 'one of' for sure; we could argue which one is 'the one'. A car that's not desirable today might be one where in the future you'll think, oh, I could have bought that for nothing, or no one wanted those new...
If you want the 'cheating' route to get there, think of a brand that everyone knows, a car that's got something special about it, good performance, low production numbers, and you're probably onto a good thing already. That's an easy way to get one. With more obscure cars, everyone has their opinions - I have so many people calling me every day trying to convince me why a particular car is a great one. Personally, there is one car I always thought would have a great future value: the Ferrari 599 Aperta, basically a roofless 599 GTO. There are only 80 of them in the world and Ferrari will never make a limited run like that again. It's got 12 cylinders, great performance and an open roof. Today it's still a valuable car, probably slightly overlooked, but maybe we'll do another podcast in five years and we'll see if we got it right or not... ok, maybe make it 10, give me a bit longer!
I'm just thinking of the McLaren F1 now; with Gordon Murray continuing to weave his magic with the T.50, he's created more of a buzz around the F1, purely because he continues to design great things on similar principles. It's interesting how the F1 seems to have become much more talked about as a result of recent developments.
And the people who didn't know about it have now learned about it, haven't they?
Absolutely.
Maybe they wouldn't have bought one, but I'm sure that because of the T.50 there's a lot more people that have learned, read about and studied a McLaren F1 than there ever were before.
And then you start looking into the Le Mans victories of the F1 GTR...
There we go, exactly right, you get into the sporting history and so on. The other car that Gordon keeps referring to is a Honda NSX. I don't know if there's going to be a spike in prices in them, because I've watched a lot of interviews and he keeps talking about how great a car the NSX was. I wonder if there's going to be a rush for NSXs as well?
I'm still waiting for L.J.K. Setright's opinion about the Honda Prelude to push prices up on those(!).
Aside from your day job you've done a fair amount of racing in everything from Renault Clios to Ferraris, from the Nürburgring to Goodwood to rallying. What are your most memorable racing moments, and is the Max Girardo of the race track different to the Max Girardo of the auction room?
Ah, I'm probably not that fast at the end of the day, nor aggressive enough in a race car! You're going to laugh, but I'd say the Nürburgring 24 Hours in a Renault Clio when we came second in our class. Don't get me wrong, second in class means we were probably about 200th overall, the very bottom of the grid, but to go to the Nürburgring 24-hour race with friends is the best bit. You get to the end of it (I was lucky enough to be chosen for the last stint) and you are so tired, almost not thinking straight, and to cross the line after all the bumps and crashes and bits and pieces over the course of a 24-hour race, it's just so much fun. You feel so many emotions, and the best thing about it is that you go with three to five people and together you all share the car. It is a real bonding experience and team effort. It's something I love.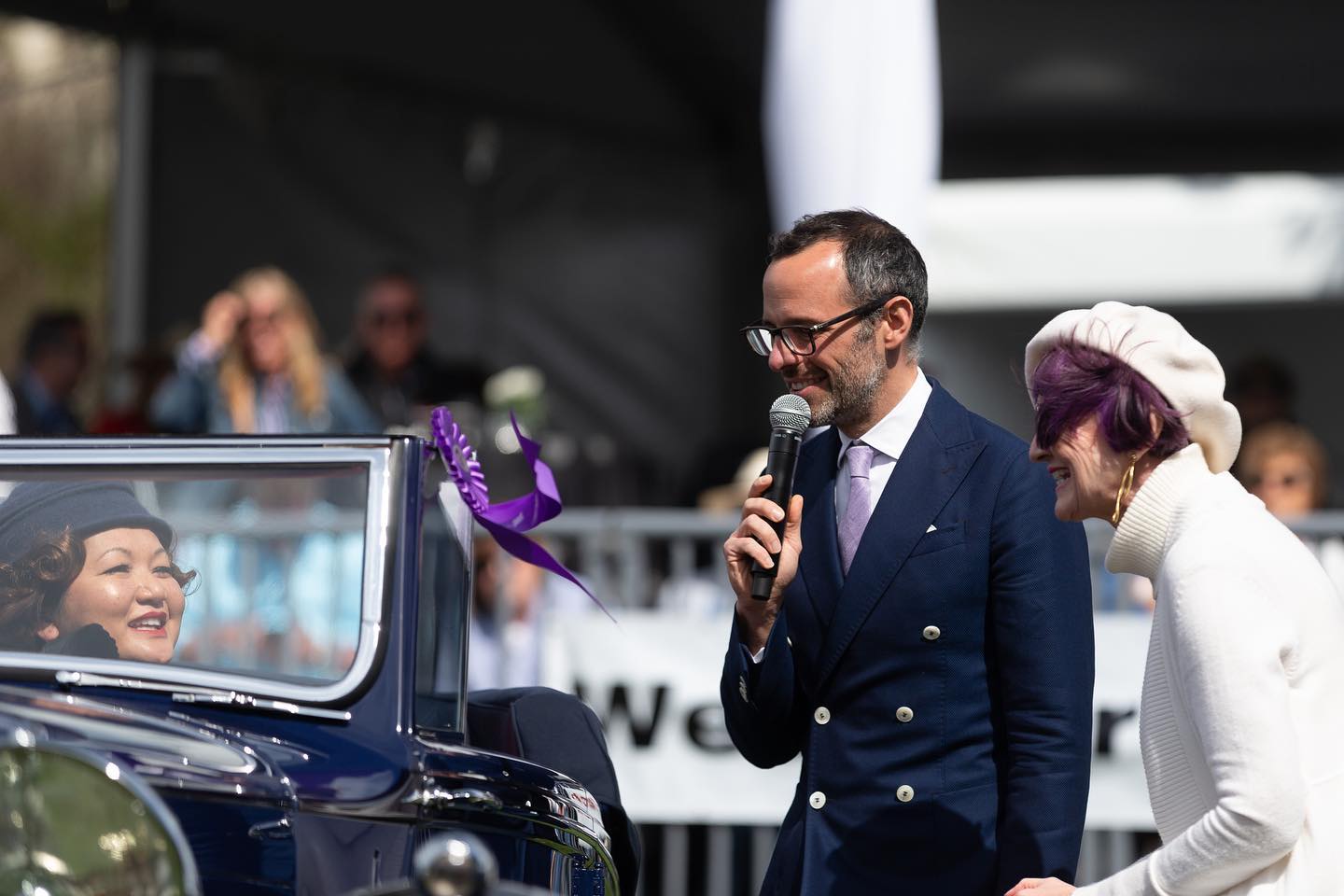 We had Jim Glickenhaus on the Apex recently and he obviously loves endurance racing at the Nürburgring; he was comparing the 24-hour race to a historic festival like Woodstock. I think it really bonds people together in a way that you perhaps don't see on a windy day at a barren Silverstone club race...
Exactly right. To me the Nürburgring is still one of the best tracks out there. That race is still the wild west with the GT3 cars, Renault Clios, everything goes; you're all on track together. 200 cars at the start, 500,000 people watching. It's an atmosphere like no other, it's magical. At night there are fireworks and bonfires. When they light up all the barbecues and you're going around and coming off to the straight, I swear you can smell the bratwurst. It propels you forward!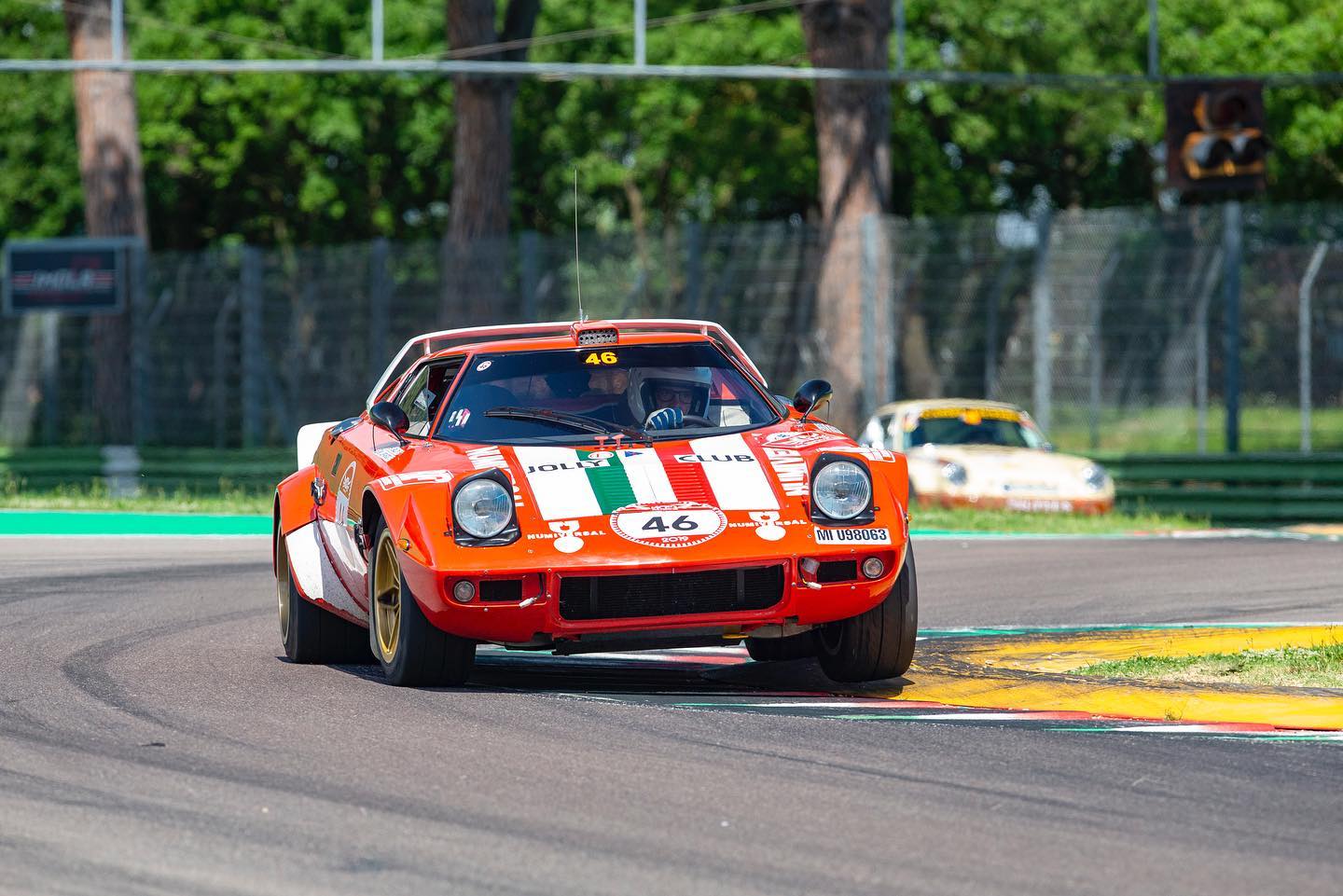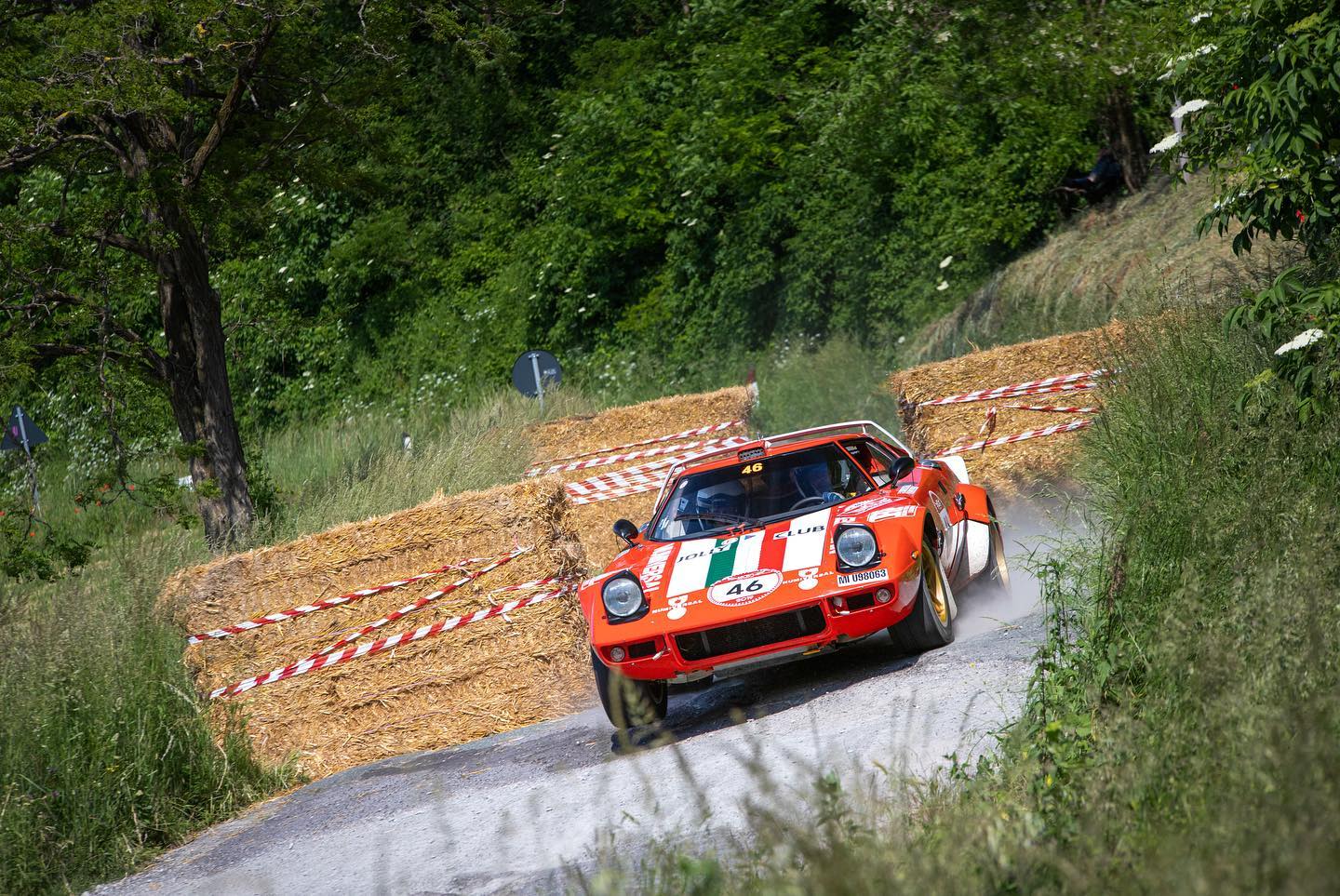 So speaking of your own racing – I believe you also own a treasured Lancia Stratos?
I do have a Group IV Stratos – I have a soft spot for track and rally racing cars. We just took it to Goodwood SpeedWeek, which was great fun because they did a rally stage.
It was a night rally wasn't it?
Yes, it was fantastic. We certainly got the most praise for the best sounding rally car! We've got straight pipes on the Group IV Stratos. It's difficult to say, as it's my own car...but it is really good!
It was wonderful to watch, it was a really special moment for Goodwood in the circumstances, and those cars looked incredible.
We're coming up to the end of our time now, so I've just got some quick fire questions to finish with. Firstly - which car of those you currently have in stock would you like to take out for a spirited drive?
Well, it's not quite in stock, but I can let you into a little secret - I have a McLaren F1 GTR about 10 feet away from me! It's sunny today, so that's the car to take. Le Mans history, GTR high downforce kit obviously, and you can still drive it on the road, because it's a road registered McLaren F1.
Glorious. My next question is: what is your favourite racing track?
The Nürburgring, no doubt about it, it's the most exciting. I like the undulations, the million corners and I've got great memories there - the Nordschleife, to be clear!
That's interesting, because a lot of people on this podcast have said Spa, but I personally think the Nürburgring is the ultimate test.
It also reminds me a bit of a rally stage, and I do love rallies...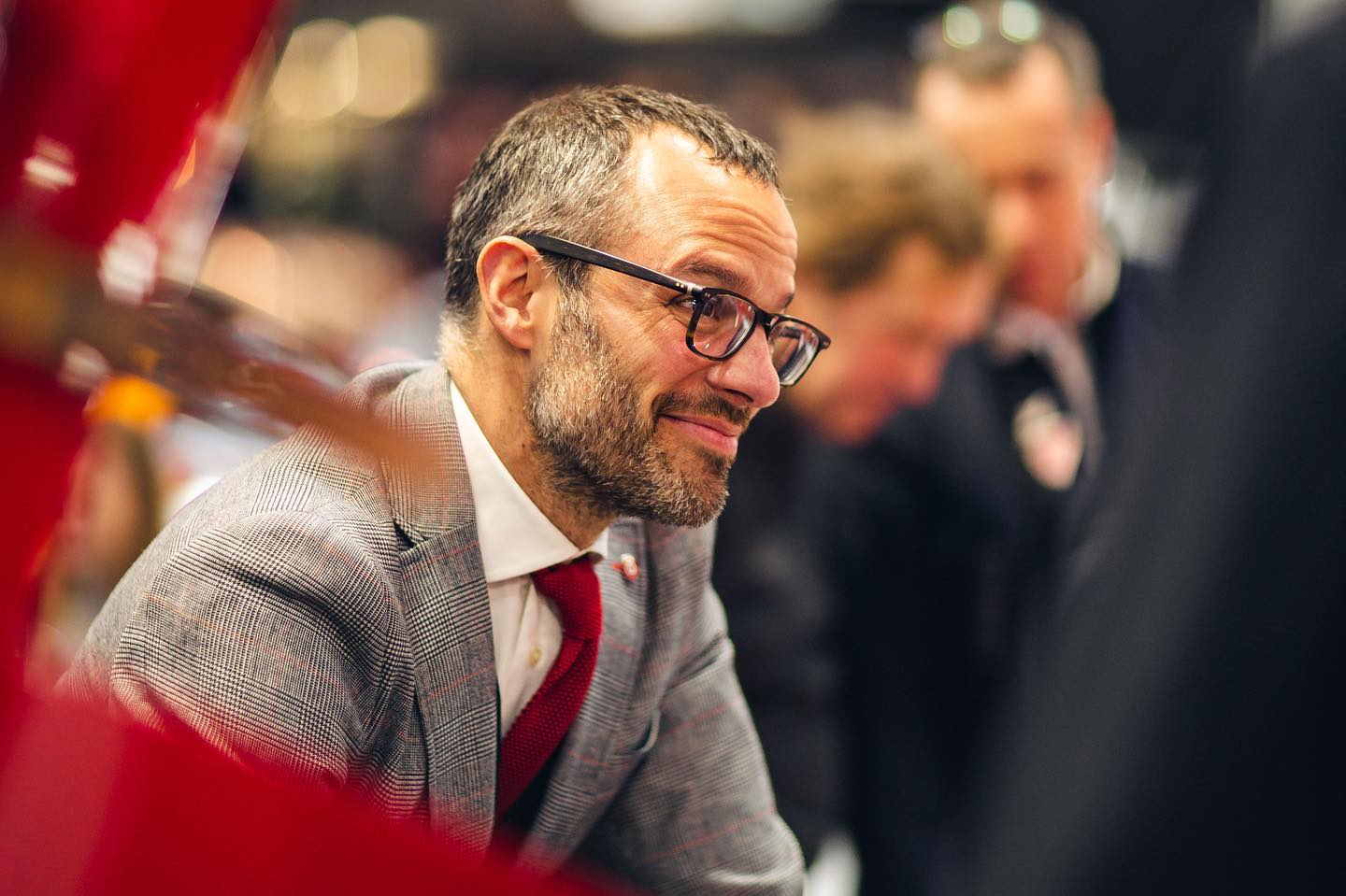 Finally: your all-time favourite road or racing car?
Ah, it's a terrible choice to make! It will depend on which day of the week you catch me, if it's sunny or not, and so on. I can tell you, and it sounds so clichéd, but again I have such great memories of driving it for hot laps at a charity event at Thruxton of all places and up the hill at Goodwood… a Ferrari 250 GTO. But to get a bit technical, I would have a 64-bodied 250 GTO. Why? Because I'll never be able to afford one and, as I said, I spent a week with the car and it's still on my mind...
Fantastic choice to end on. Max, it's been a pleasure to have you on, thank you so much for joining us and good luck in the future. Thank you.
Thank you very much!
Girardo & Co. have recently relocated from London to Belchers Farm in the beautiful county of Oxfordshire. For more information or to get in touch please visit https://girardo.com/.
---
---