Analogue Purity: The Apex Interviews Alois Ruf
If you said that the ultimate 911 is not necessarily made by Porsche, most people would raise an eyebrow. However, if you're in the know, there's a good chance you would immediately think of our guest this week: Alois Ruf, head of RUF Automobile.
Combining maximum performance, personality and the very highest standards of German automotive engineering, RUF has been operating in its modern guise since the 1970s, with a long family history before that. Having boasted a number of the world's fastest production cars in its lineup over the years, and with its vehicles loved by sports car enthusiasts the world over, RUF is the very definition of a cult car manufacturer. We spoke to Alois about the legend of the CTR Yellowbird, life at RUF, and what he thinks is most important in a modern sports car...
Hector Kociak interviews Alois Ruf for The Apex by Custodian. Recorded and Produced by Jeremy Hindle and Guillaume Campos. Transcribed by David Marcus. Edited by Hector Kociak & Charles Clegg.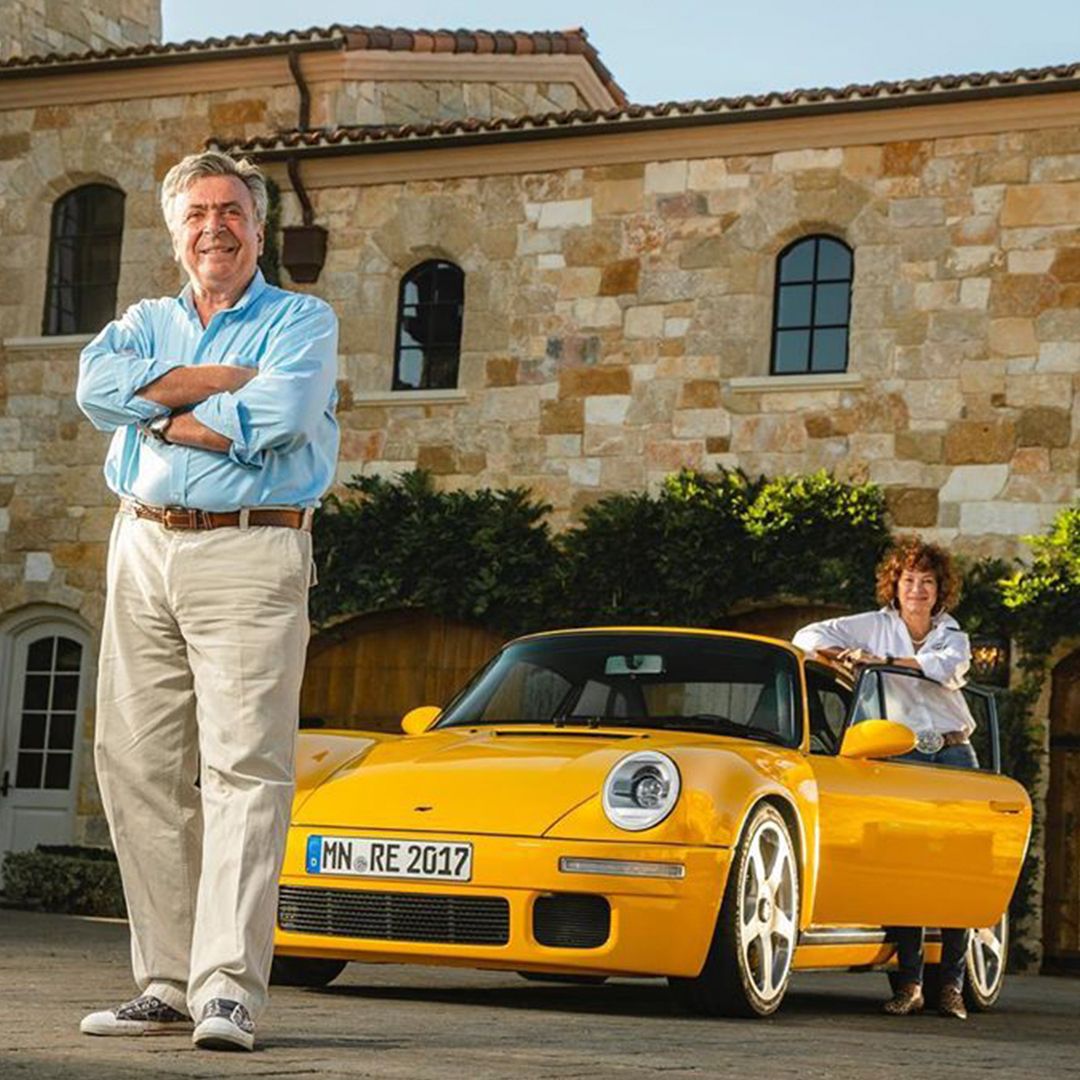 What are your earliest memories of cars, and how did you find yourself at the helm of RUF?
Well it's quite easy, I was born into a family that was only involved with automobiles and anything that had wheels which turned! My parents' garage and mechanical workshop was here on site. The original company (Auto RUF) was founded in 1939, but its real activities happened after World War 2. At that time there was lots of improvisation, and so the first car I remember was an Adler; they had a car called the Adler TYP10 Autobahn. It was a 1930s car and my father had it after World War 2, and so he put a Hanomag Diesel engine in it and drove it. That was his mode of transportation at that time, and I was actually taken to my christening in that car! I still remember it, because I think we had it until I was two years old. That was my very first memory of an automobile.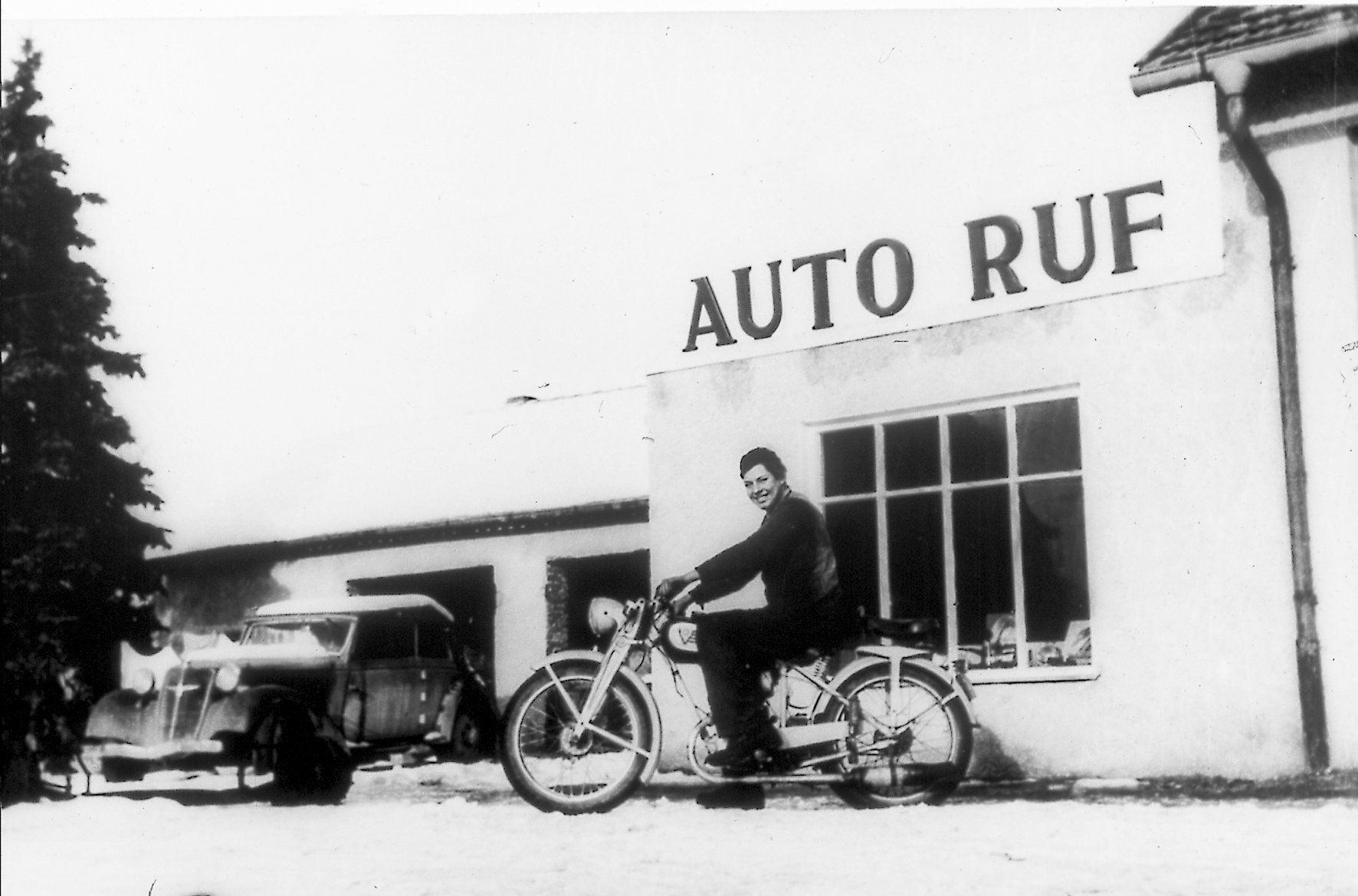 Later on, did you go straight into working for the family company with your father, or were you thinking of doing other things?
At two years of age I was already crawling all over the place. I even fell into the waste oil tank at one time - that was my second baptism! I survived that, thank God, but as a child I was always hanging around and curious about what was going on in the workshop. I was often dirty, filthy, greasy when I came home in the evening and my mother had to brush me up in the bath tub for at least an hour. That was not so pleasant, but that is how I grew up. I wanted to know anything and everything, and I was always going after my dad to see what was going on in the workshop and also with our employees. I was the junior in the company, and I worked my way up.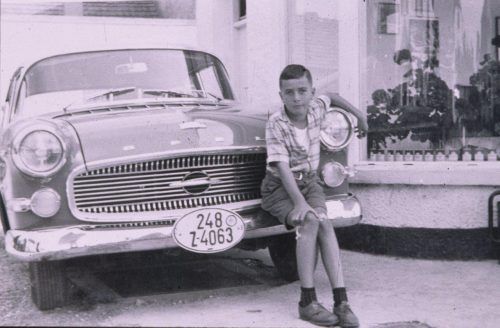 You've spoken a lot about the camaraderie between car enthusiasts, and how that really fuels what you do at RUF. How would you describe the culture of RUF to someone who doesn't really know the company, and what do you think makes it special?
The community of the people that were the so-called Porsche drivers, in the earlier days like in the 1960s and '70s, is a community that hangs together like family. At that time a Porsche was a very rare and exclusive vehicle, and the owners of these cars are still very special people -  in a way crazy, but crazy in a positive sense. It's still the case today. The beautiful thing is that the passion is something positive, and something that you can always get a fix of by doing more of the same! I'm part of this community myself, because I love Porsche, and I love the 911. I was 14 years old when I got acquainted with this car, and when I heard it the first time, that sound went into my bone marrow. You don't lose it, it's always there. The community of these people that think alike, we stick together, and we also come up with new ideas because we see that there's an interest for them. Being part of it, you see what kind of direction the trends are going.
If I can give you an example: in 1977 Porsche announced that the 911 would be discontinued in about two years' time, and they were coming out with a final model, the 911SC. You can imagine the turmoil amongst the Porsche die-hards. They said no - we want a 911, no matter how imperfect the car is and whatever they announce in Stuttgart. We love the imperfections of the car, and we live with them and want to continue with them. I had customers asking, 'can you build me a 911 in two years' time, and another one in five years' time, so I can always replace my car when Porsche stops building it?'. I told them: don't worry, if Porsche stops building it, we will continue building it. That was my answer, which was a big thing to say, but we actually did it. In the 1980s we built cars from the ground up with plain body shells from Porsche, bodies in white, and we were authorised to give these cars our own chassis number, because in 1991 we were listed as a car manufacturer by the German government. Those cars were legally RUFs, and no longer Porsches.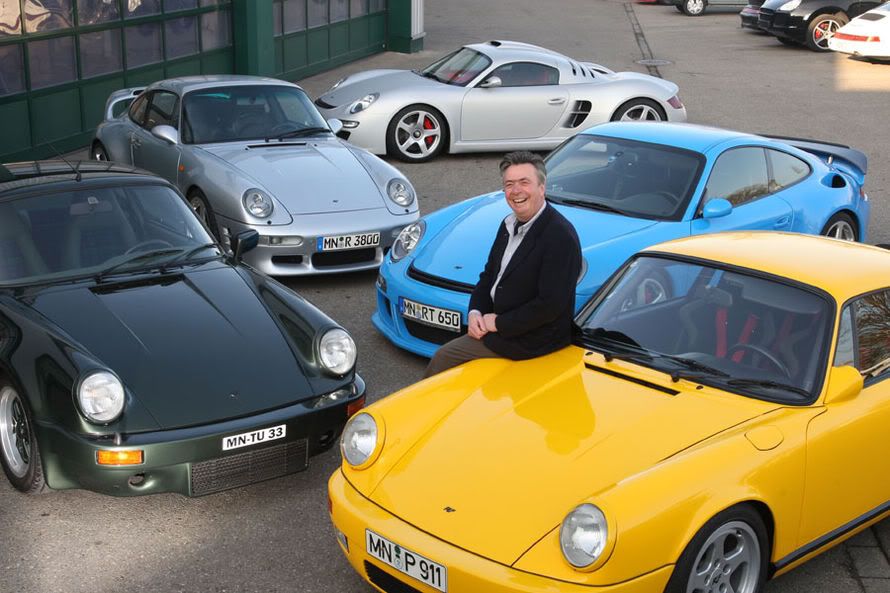 So the cars really are something that came straight out of pure passion.
Absolutely. I want to tell you something - in my life, in the whole history of what we have done, we never had a business plan. We always followed our own nose, our own navigation, telling us where to go next and what to do. The rest is history, and it just happened. We are still operating this way. We don't work with a business plan.
I think something that surprises a lot of people about RUF cars is that there's often very few Porsche parts used at all, and that you do a lot of your own manufacturing. What advantages does that give you?
This is the case today. I must tell you the history of all of it. In 1987 we came up with a car that was the so-called CTR, and the nickname was 'Yellowbird'. It was the world's fastest car at that time, and we built that with the body shell of a Porsche Carerra that we modified. We were still using many suspension parts out of the original Porsche shelf, however the engine was pretty much our own - all of the peripherals of the mechanical drive element of the engine like the crankshaft and so on. 30 years later we decided to make an homage to this car; because the Yellowbird was such a significant car in our history, we decided that we have to make a new version. Now for the new version of the Yellowbird, if you wanted to build it within the parameters of the original car - lightweight, narrow, nimble - you could not build with what we call the baukasten, i.e. the 'building set' of bits and pieces that are available from the newer Porsche models. Newer models had become very big and heavy, so I decided that we cannot just buy the good old body shell; we have to create everything on our own.
So what we came up with is a car that looks like a classic 911, and has the look of the Yellowbird, but from A to Z is entirely ours. The only things we still share with the old parts bin are the windshield, the door glass and the rear-view mirror. The rest of it is new, yes - everything, every bit and piece. It starts with a carbon tub, which is the monocoque, with a completely new subframe in the front. Then we have the subframe in the rear, and all the suspension components with double wishbones and push-rods, with coilover shock absorbers installed horizontally in the front and back. You end up with what is really a thoroughbred Le Mans car for the road.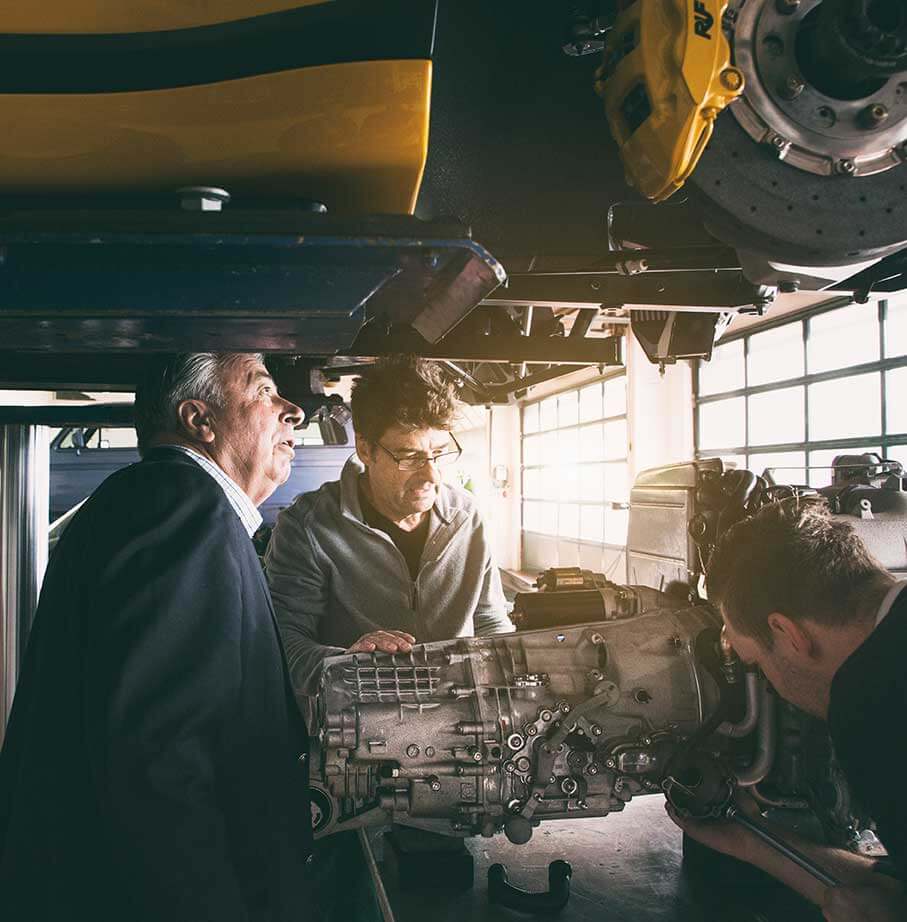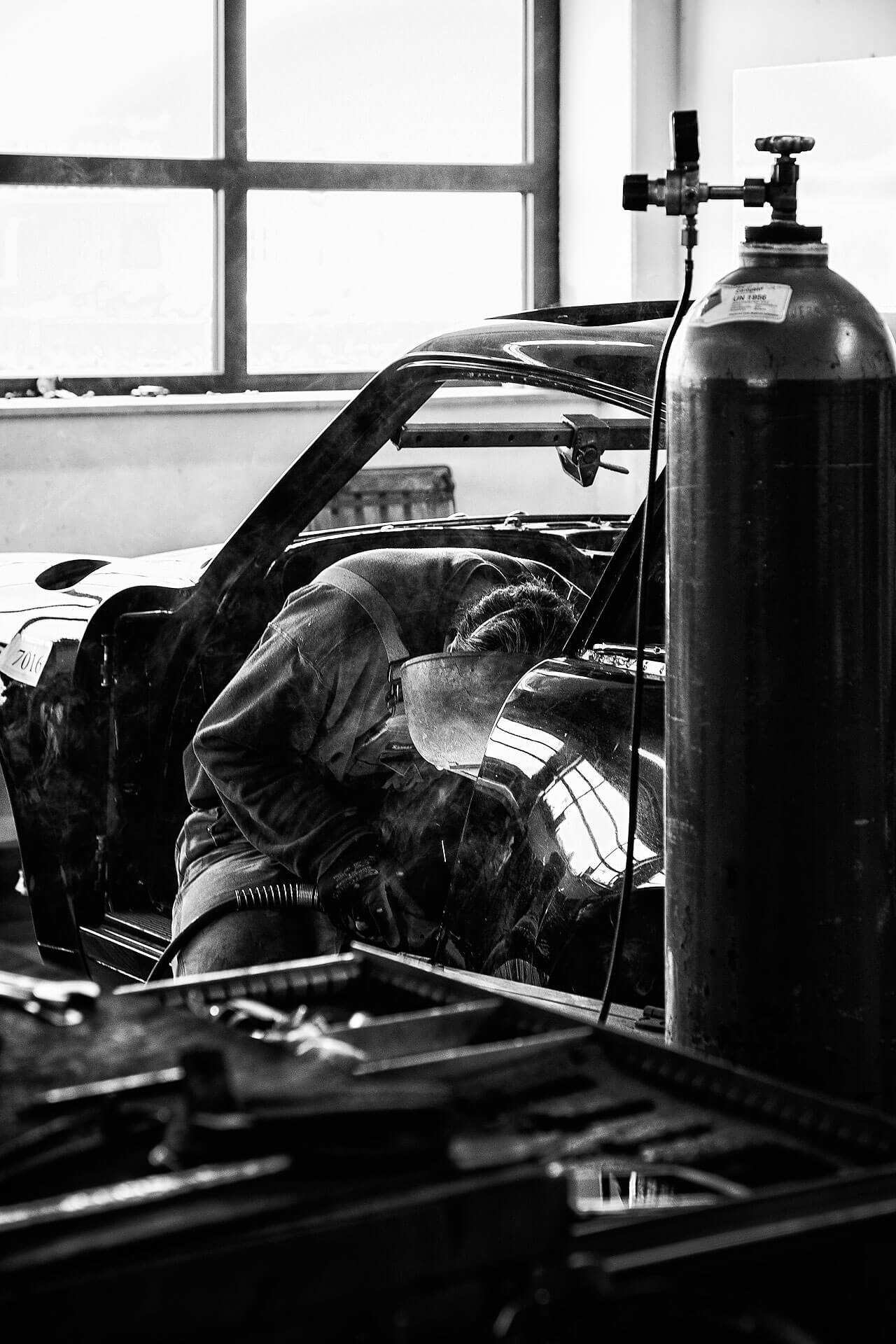 That's an extraordinary amount of knowledge and expertise under one roof that you must have accumulated over the years, to make all of that in house.
We have people that have been in the company for over 40 years, and they have grown into this. When you finally try to climb to the summit, then you know, okay, now we put the best of the best together and we no longer make any type of compromise because well it wouldn't fit here. We can start on a clean sheet of paper. That helps us, and allows us all that freedom to go for the maximum result.
So your clients must like that as well?
They love it, and they love the way the car feels. You know, the car feels light, the car moves, it feels like you're driving in your own pants you know? (Laughs)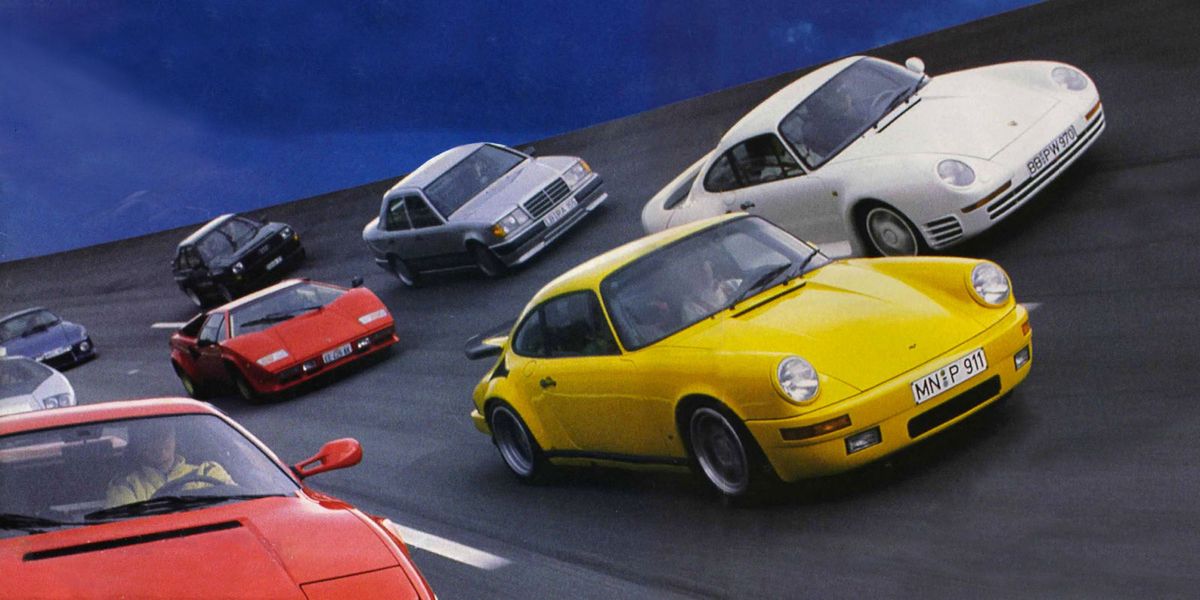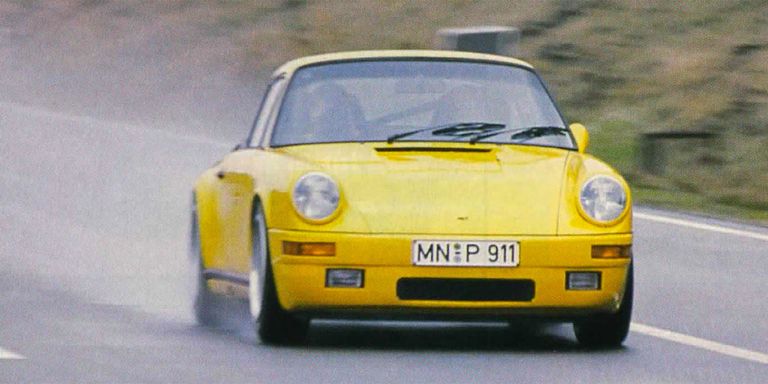 Let's talk a bit about the original Yellowbird. Like many people, when I was younger I saw the 1987 'Faszination' video with Stefan Roser, wearing a t-shirt, loafers and sports socks just blasting this CTR around the Nürburgring. It was incredible. Did you expect the footage to become so popular?
Not at all! I can tell you the story of how this came about. First of all, Stefan still wears the loafers and white socks today. He was in a t-shirt because it was a hot day, but he would not wear a helmet while driving. To him this is a no-no. When he goes on race tracks he needed a waiver for that, because he wouldn't drive with a helmet. So that's Stefan.
As for the video… the idea and intention was to make a presentation video of the RUF company. I was discussing it with Stefan and he said well, I think you should go to the Nürburgring and make a couple of sequences with some corners and good exciting driving shots, because all these company portraits are frankly boring, have sterile music, and nobody watches them. I said okay. As we were going to the Nürburgring, Stefan had an idea -  he told me that he knew a guy who could fly a helicopter like he could drive the 'Ring. I said good, let's hire him! It was a lot of money, DM5,000 for one hour for him to do some filming. We got some good footage of the helicopter too, and while we were there, Stefan said, 'maybe there are some crazies who would like to see what a lap of the whole Nürburgring looks like, so why don't we shoot a whole lap?'. We ended up doing that, and the footage was just meant to be for some real insiders. It was never meant to be 'the' RUF movie!
We did make the presentation video but nobody cared about it; they all liked the by-product movie, which was the Nürburgring lap. It went across the whole world, and it actually brought Sony to us. They wanted us to be in their video games with our Yellowbird. We were also given a prize by CAR Magazine as the best automotive movie of the '90s, which was also very nice! After 'C'était un rendez-vous', the '60s short film from Claude Lelouch set in Paris, this was the next car movie of similar significance, which we were very proud of.
I always watch it if I'm going to go on a spirited drive or a track!
One of the interesting ways in which RUF has gained exposure is through the appearance of the Yellowbird and other cars in video games like Gran Turismo. People of my generation grew up playing those. Did that bring you a new demographic of customer?
The new customers, let's say they are 40 to 50 years of age - they are the video game customers. They went through Sony's Gran Turismo. The video game connection actually came through my wife Estonia (who runs RUF Automobile with me). She is much younger than me, and she understood what needed to be done with the next generation to keep the excitement growing about our vehicles. And it worked - just recently I travelled to the United States and the customs officer said, 'oh, are you the guy from the Yellowbird that raced at the Nürburgring?'.  By the way, the 'Ring also got a lot more famous through our film and the games; we really put it on the world map despite it being one of the oldest race tracks from the 1920s. However I definitely see that a new generation of customers are the Gran Turismo players, who used to play that video game when they were younger.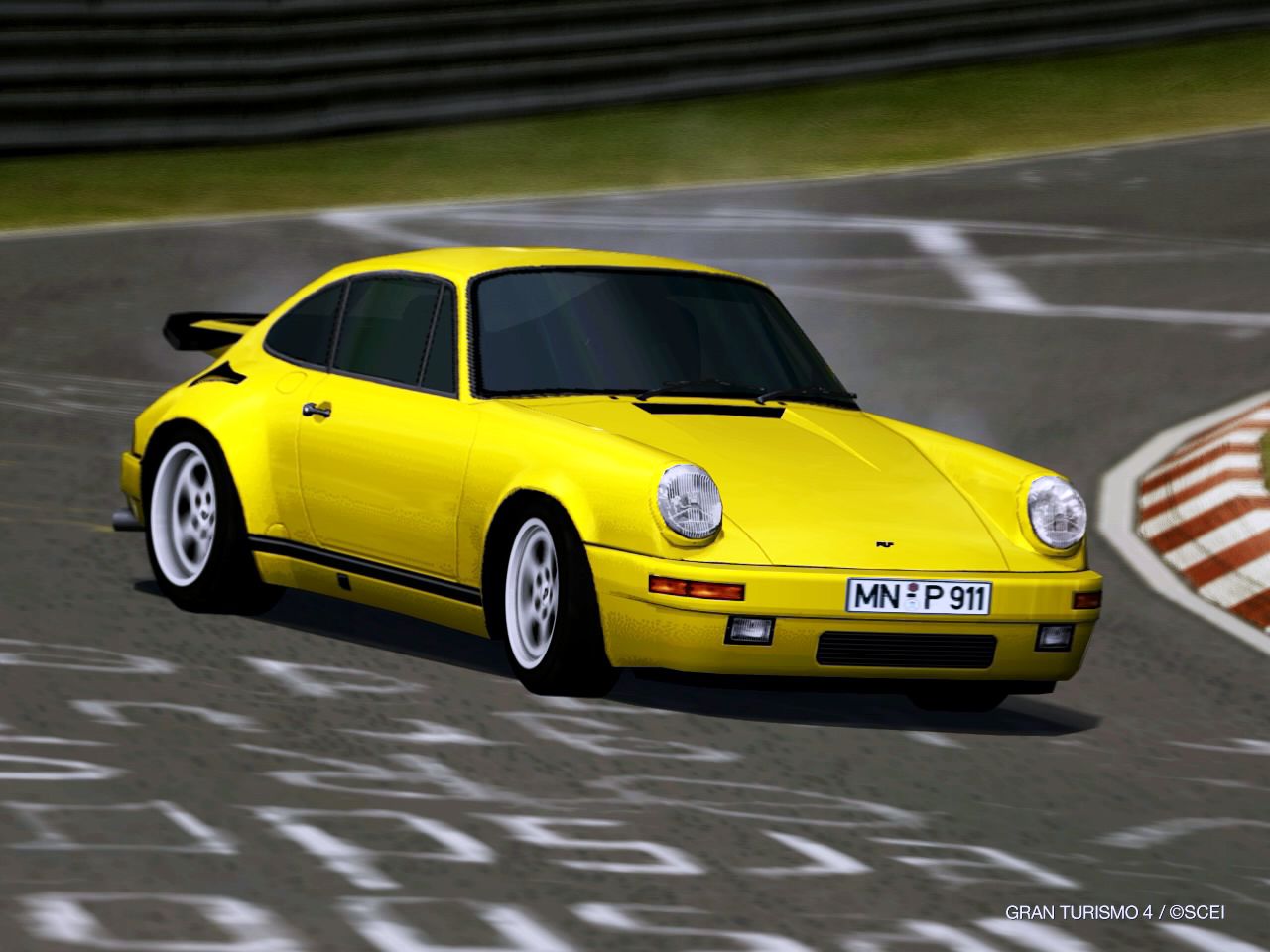 I think I read somewhere that when Estonia was figuring out the details of this, it was a deliberate move to make the RUF cars quite difficult to get - you had to do a lot of good driving in the game to get them!
Hah, yes, that was the positioning in Gran Turismo. We had so many funny events come out of that. We had people writing to us saying oh, my car is oversteering and what can I do to fix this? We'd ask, well, which car is it - can you give us the chassis number? It would turn out to be a kid somewhere who would reply and say, it's in the video game, I don't actually have the car!
Another piece of big news for car enthusiasts is the recent announcement of the Petersen Automotive Museum exhibit entitled 'Pfaffenhausen Speed Shop – The RUF Gallery'.  Could you tell us a bit more about the exhibition and what it means to you to have something on at the Petersen?
The Petersen is dedicated to very special cars and car makers, and they always have a special exhibit that lasts for a couple of months for certain brands. They also have their downstairs vault, where you have to pay an extra price to get a tour there. We are very proud that we are part of that; it was basically again a group of friends that got together and decided to put on an exhibit. The Chairman of the Petersen Museum is a RUF friend and customer, as well as the Luftgekühlt people, and they all got together and decided to make a small Luftgekühlt show that lasts for a bit longer than a day. I think that was a very good idea! All the cars on show are actually from customers - we didn't have to send a single car from our collection. They're all RUFs from the States.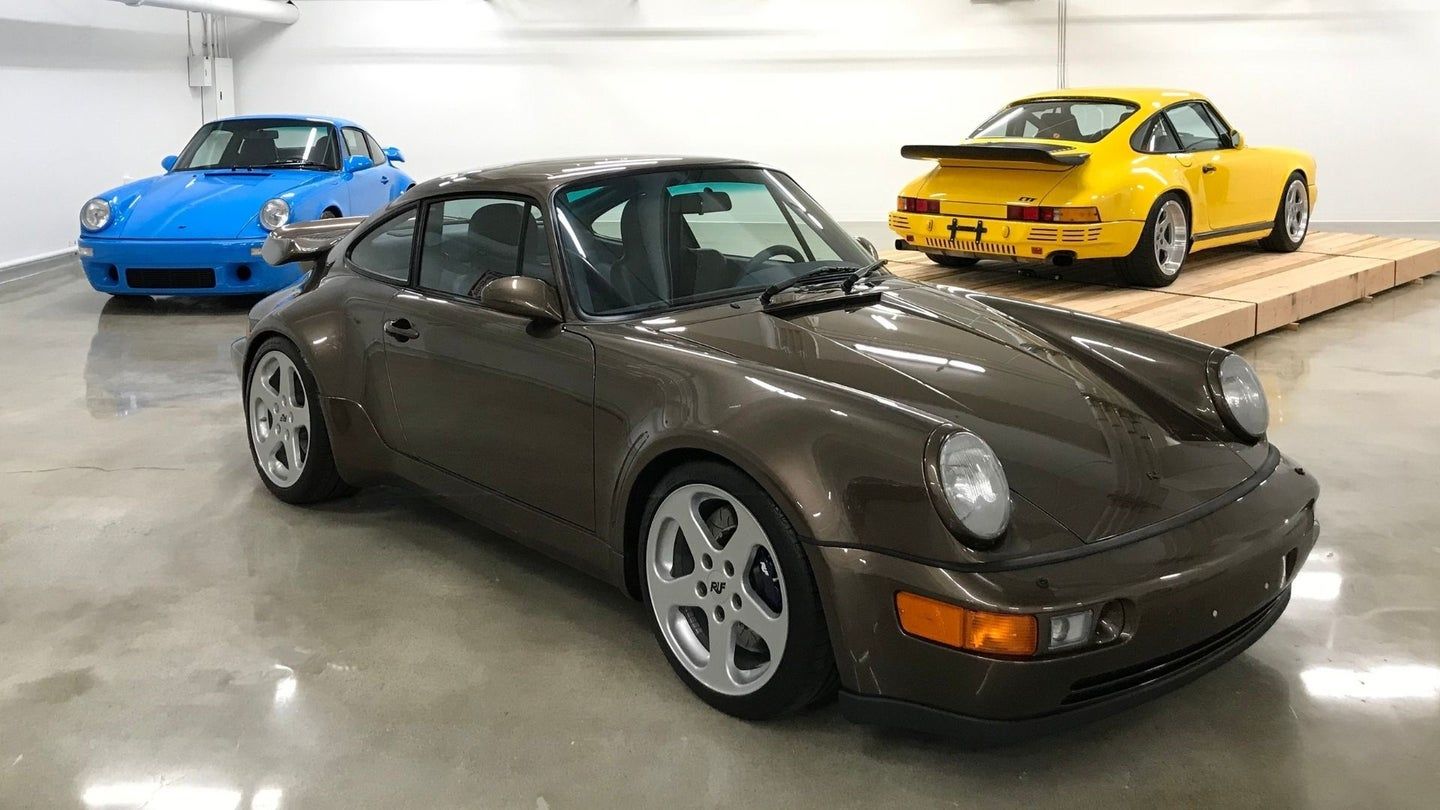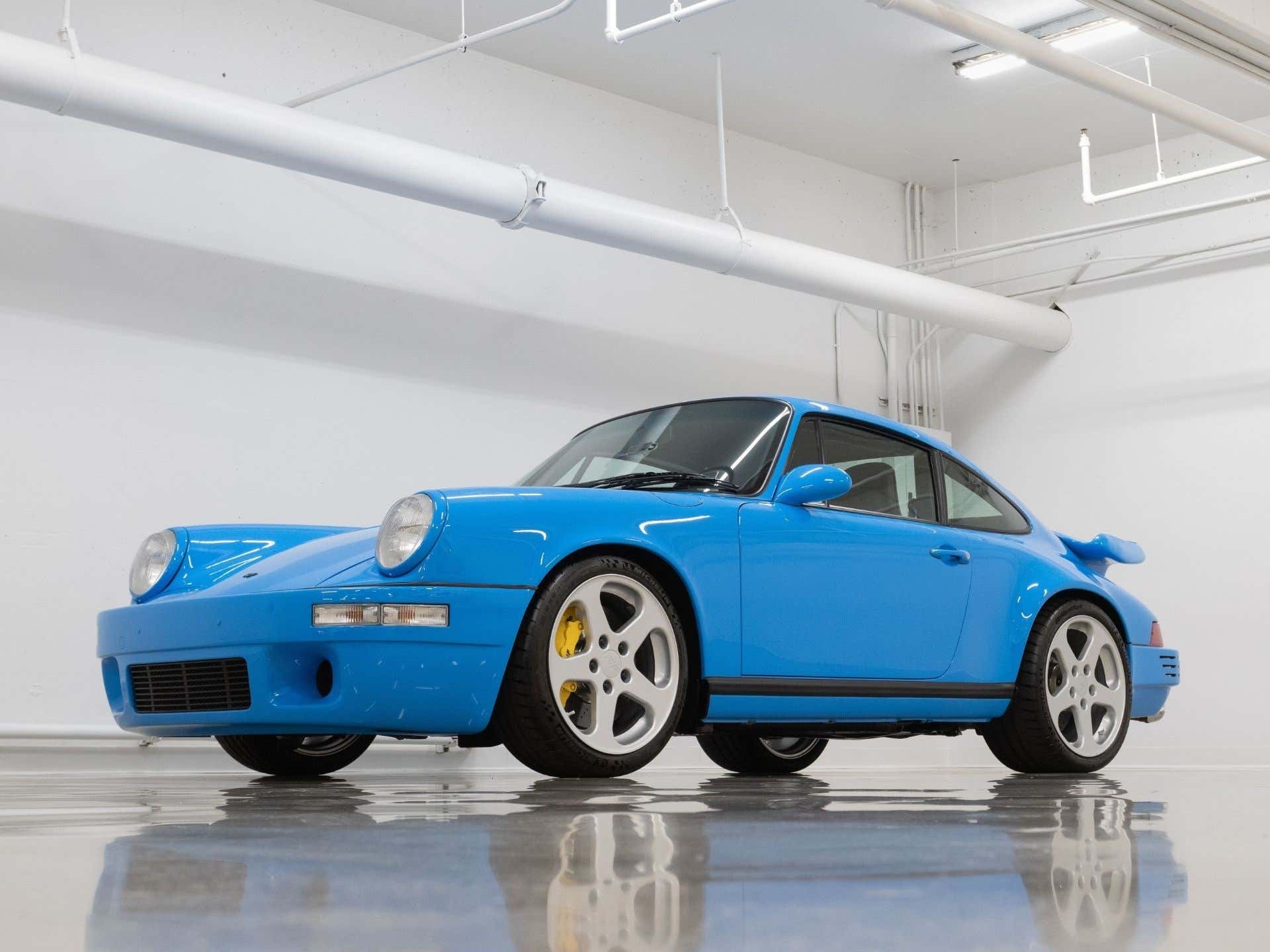 That's interesting - do RUF have a historic collection of your own production models?
Yes we do, and we are most happy to invite you to come, and we can show it to you!
We'd absolutely love that. Talking of RUF cars, what for you are the most special or meaningful RUF models that have been produced so far?
The RUF Turbo 3.3 number one from 1977 is really the most significant, because that was the door opener for the German motoring press, which was Auto Motorsport. That was the first car they looked at, and they agreed to run a story in their magazine. Subsequently, of all of the RUF models that came, the next most significant of course was the CTR, the Yellowbird. Many models followed that, and we are very proud of this long history.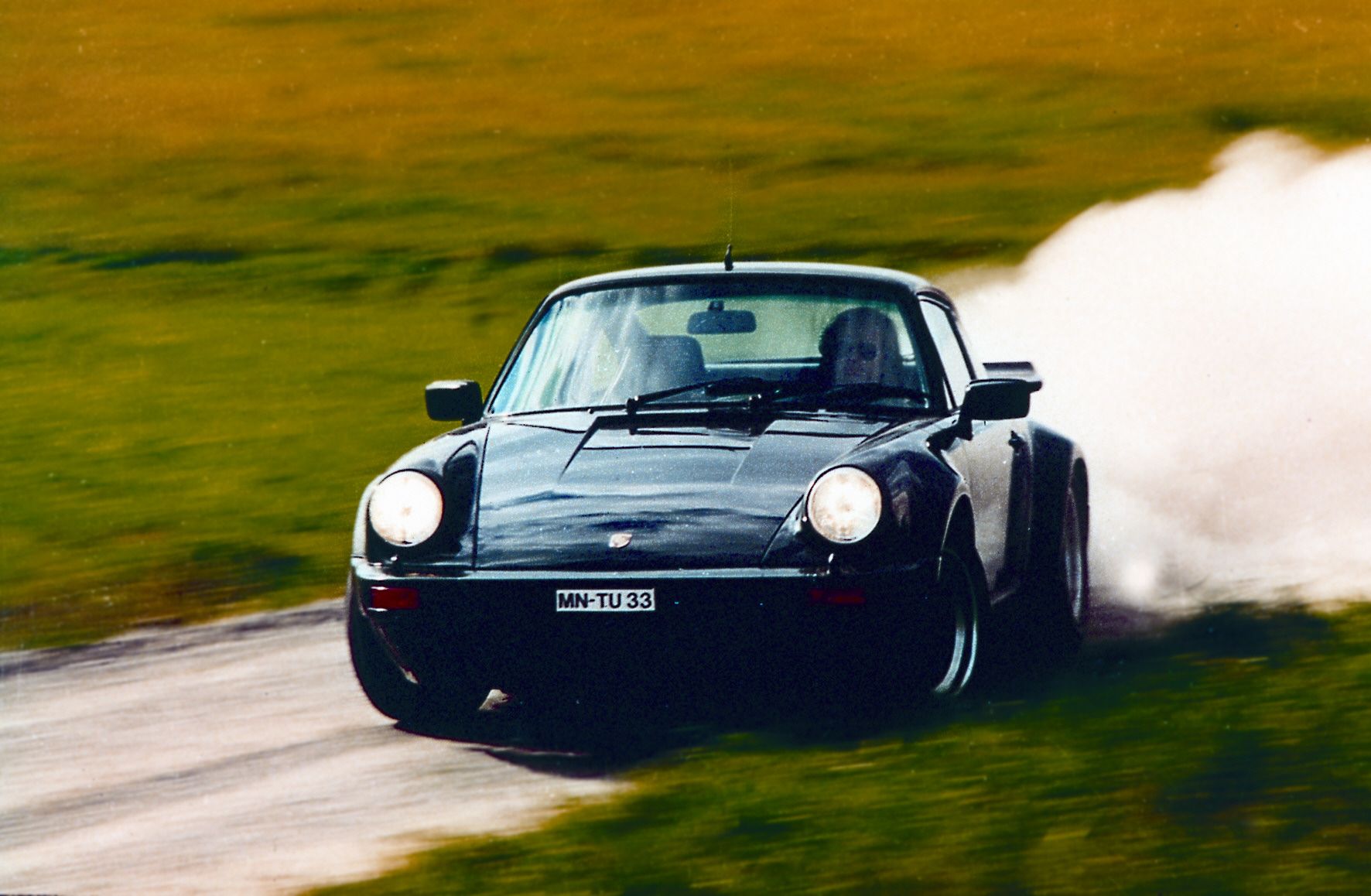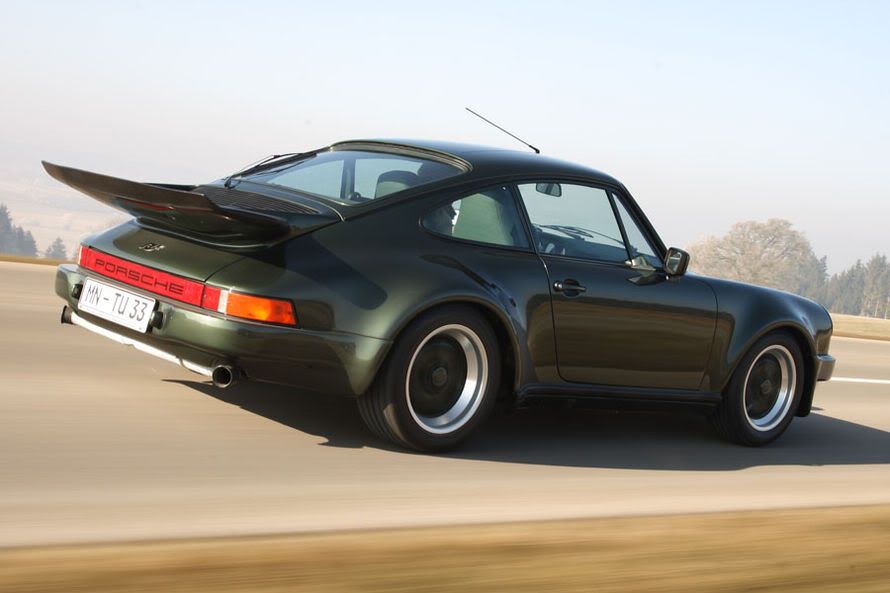 What inspires you in coming up with ideas for new configurations or models? Is it a customer driven thing or are you chasing a particular performance metric or idea?
It's a combination. There's what I like, and there seem to be many people that like it too. It's a mix of what I hear from the customers, what they are raving about and what I am dreaming of. We bring these things together, and this is how we come to a new model.
What I want is for a car to have purity and be analogue. I think these are the two things that are most important, because when you look at all the enthusiasts of classic cars, they like the purity of the automobile and the response of the car: how it feels, the feedback. That's the best thing. I think we don't need to have more electronics than necessary, and that are needed for safe driving today. I am okay with ABS, ESP and power steering, but that's about it - and airbags maybe because of safety. But there shouldn't be more. Why do we need all this stuff that suddenly tries to turn your steering wheel? I don't agree with that. And frankly all the other, regular cars have it, and everybody who owns one of our cars has one of these regular modern cars (or several of them) anyway. With a RUF you want to have one real thing, and have the sheer and pure power that gives you the driving experience that you are missing.
As a small manufacturer, is it becoming more of a challenge to navigate regulatory requirements?
It is a challenge, but like I said, we stay minimalistic, and we stay pretty much away from all of these driver assistance things. A small company like us, if we were to develop those electronic gadgets in-house, it's not doable for us, and I don't see the need for it either.  The people who buy our cars are so happy that these cars do not have these driving aids. They are available in every other car; you can buy the cheapest car on the market and it has a distance warning.
I completely agree. Could you tell us anything about what you're currently working on at RUF or any projects that you've got ongoing?
We are working very hard right now to get our cars out, including the CTR. COVID has slowed down production unfortunately, and because of that sometimes we don't receive parts from our suppliers with correct timing, but we do our best. We are delivering a car every week now, and things will improve. That is where our focus is, and the SCR has to come to production as well, the normally aspirated version. And… we are always cooking something up, while all of this is happening. Get ready for some surprises!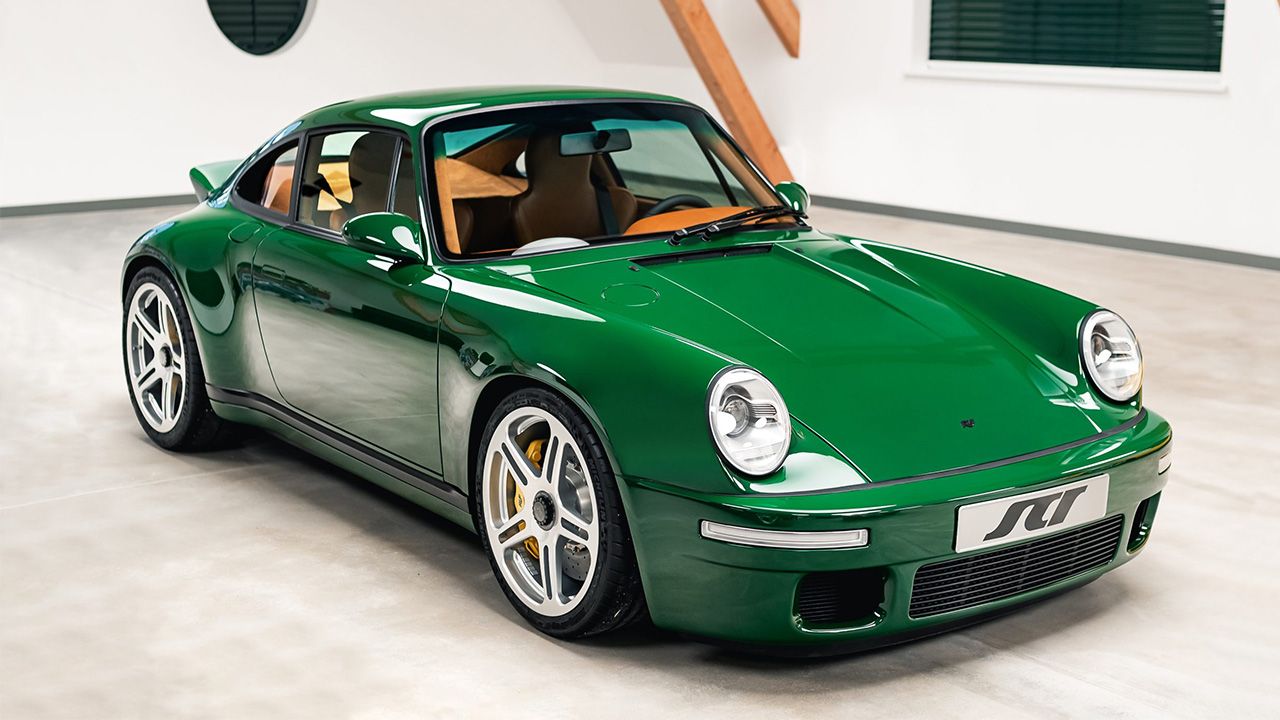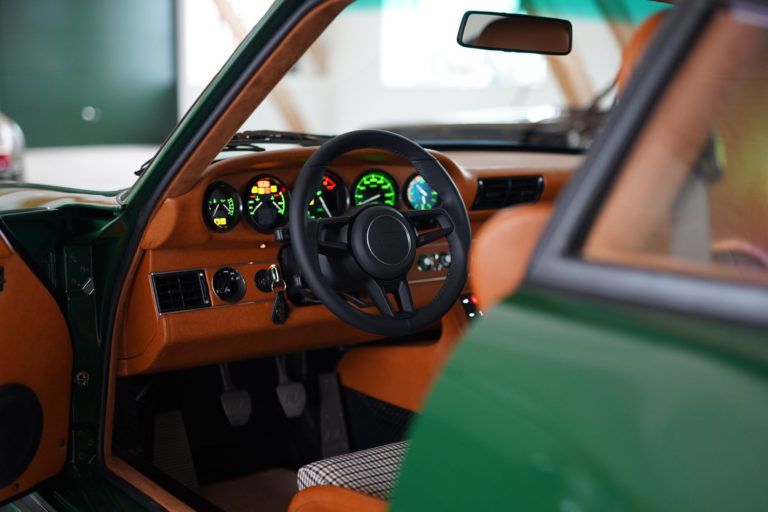 That sounds very exciting! We're coming up on time, so I have some quick fire questions to end the interview with. The first one is: what is your favourite race track?
The Nürburgring, the Nordschleife.
We've had a lot of people on the podcast who say it's either the Nürburgring or Spa.
Yes, Spa is also great, it's up and down, it's fantastic - but the Nürburgring is just something else, there is nothing like it.
My second question is: what is your favourite driving memory?
When my dad allowed me to drive the 911 before I had a drivers' license, at the age of 16!
And lastly, and this is maybe a bit cheeky: if you could modify or improve one single car from another manufacturer, which one would it be and why?
My head has only one number - 911! I also love my E-Type. I've got a very low flat floor car; it would need a couple of modifications to make it more drivable, but that would take the charm of the car away, so I don't touch it...
I think there's a lot of people out there who would absolutely love to see a RUF E-Type, so maybe bear that one in mind!
Sadly Alois our time is up for today, so I'd just like to thank you very much for joining us today and for such a fun interview. It's been a pleasure talking to you.
The pleasure is all mine. Take care!
---
---