The Apex Interviews: Lord Alexander Hesketh
For most motorsport fans, Lord Alexander Hesketh, needs no introduction. He founded Hesketh Racing at only 22 years old, and within a year his team moved from F3 to the pinnacle of motor racing, Formula 1. 'Le Patron', as he was known in the team, brought not only champagne, lobsters and glamour to the grand prix tracks of Europe, but some of the most exciting racing of the era with James Hunt behind the wheel. A true British underdog story, Hesketh Racing took on the "giants" of Formula One, including Ferrari, with unrivalled style and remarkable success. Private Collectors Club are delighted to present a fascinating interview with the legend that is Lord Hesketh.
Charles Clegg interviews Lord Alexander Hesketh for The Apex by Private Collectors Club.  Recorded and Produced by Jeremy Hindle.  Edited by Charles Clegg.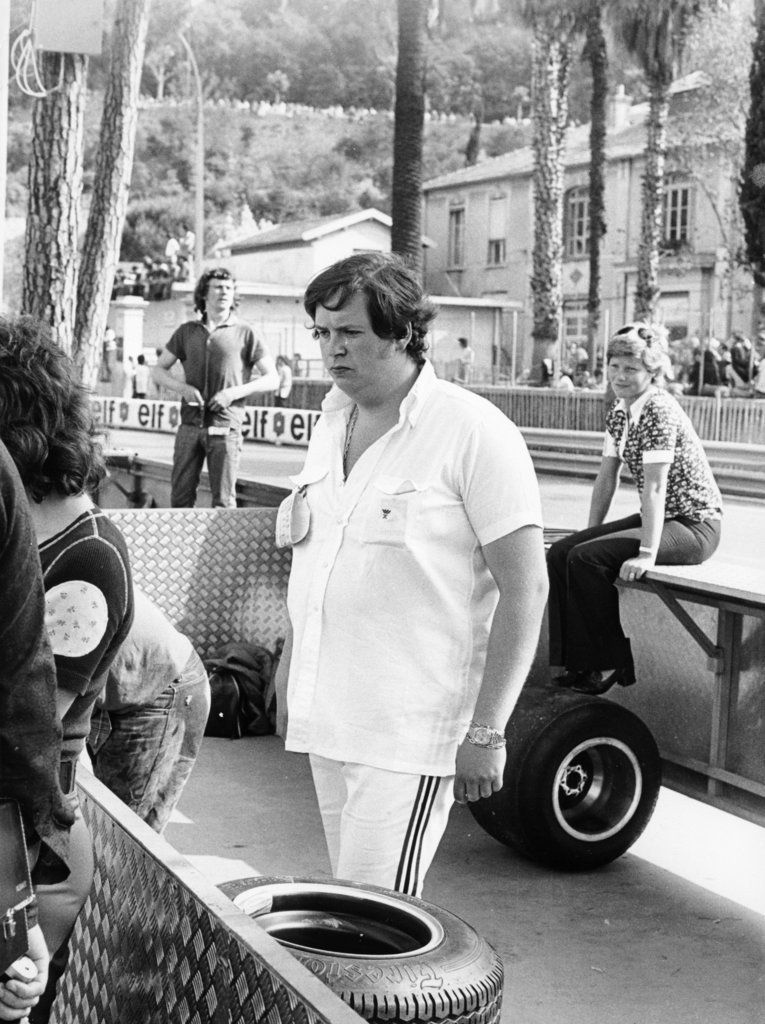 First questions. In 1972, you founded Hesketh Racing with Anthony, or as I believe you called him, 'Bubbles' Horsley - how did that come about and was motorsport something you were interested in from a young age?
Well, I wasn't very interested in motorsport from a young age. I was interested in cars, but I wasn't particularly interested in motorsport. I suppose partly because my father died when I was four and a half years old, so there wasn't really anyone to take me, even though Silverstone was only three miles away. In fact, I think I only went to Silverstone once when I was taken by a neighbour to see some motorbike racing. I suppose I was about 9 or 10 years old.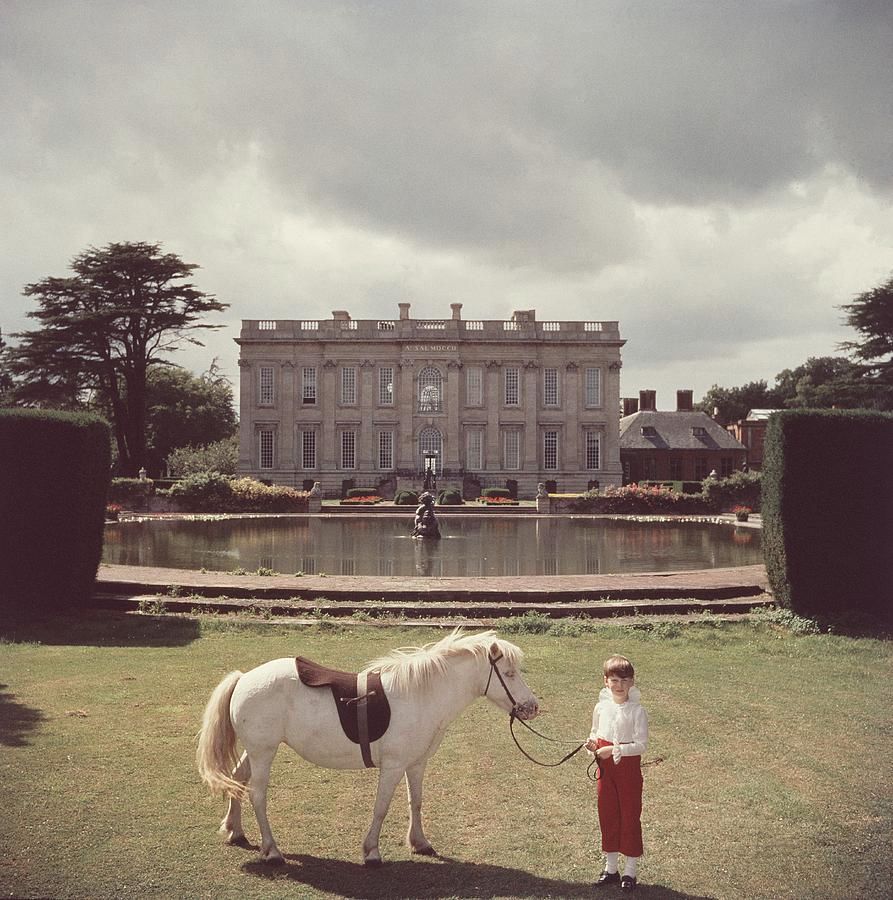 The first time I ever went to Silverstone really was about 1967 and that was because I had an uncle, who had a girlfriend, who ended up eventually marrying Charles Lucas, and they were all great friends with people like Piers Courage and Bubbles Horsley. They were all part of a sort of gang. There was Charlie Crichton-Stuart and there was Frank Williams. There were all these people that basically lived, or were linked in some way, to the flats next door to Cliff Davis's garage on the Goldhawk Road. They all used to go racing around Europe and they came to, I think, the 1968 British Grand Prix meeting and brought some other friends with them, including people like Jochen and Nina Rindt. And so really I arrived at Silverstone merely as someone who lived next door, who was basically a free bed and a meal. So that's how I got into it. Sort of superficially at the start. I had no involvement other than providing hospitality!
How did you end up pairing up with Bubbles Horsley to found Hesketh Racing?
Well, I can tell you exactly how that came about. I went to work in America for a year in 1970 which is when Piers Courage got killed at Zandvoort in the Dutch GP. I remember reading it whilst having my lunch at a counter. I worked in San Francisco and, of course, the news was completely different in those days. There were no mobile telephones, and with the television news you had three channels in America, basically. So the first I knew about it was two days after the crash reading in the San Francisco Chronicle whilst having my lunch. So that came as a bit of a shock.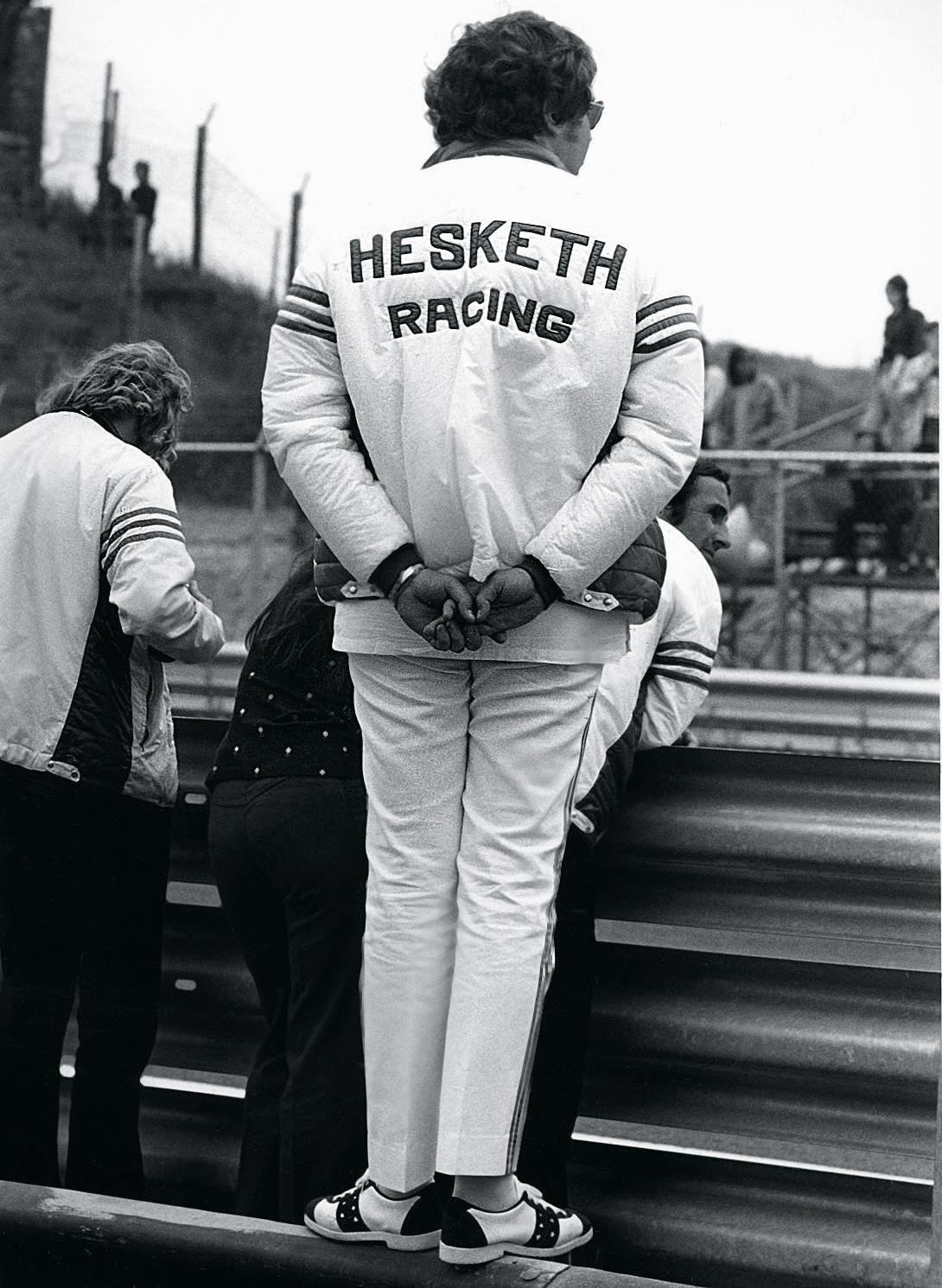 I came back [to the UK] and Bubbles had a room on the top floor of the Courage's house where Piers had lived before his fatal crash and where his wife, Sally Courage, lived on Sutherland Avenue. Bubbles said one day, "I'm thinking of having another go at F3 racing". I suppose this is the autumn of 1971. He was building a car, or a guy called Geoff Rumble was building a car for him, which was called the  Dastle Mk9, which was being built in a barn. And, I mean, it was a barn as it was surrounded by straw bales and in order to keep the dust out they had sealed it all off in polythene. It must have been a very warm autumn as I remember the temperature inside was quite unbelievable. It was down near Dunsfold in Surrey. The car was built, and I suppose we're talking the spring of '72, and the first meeting was Thruxton where Bubbles drove it.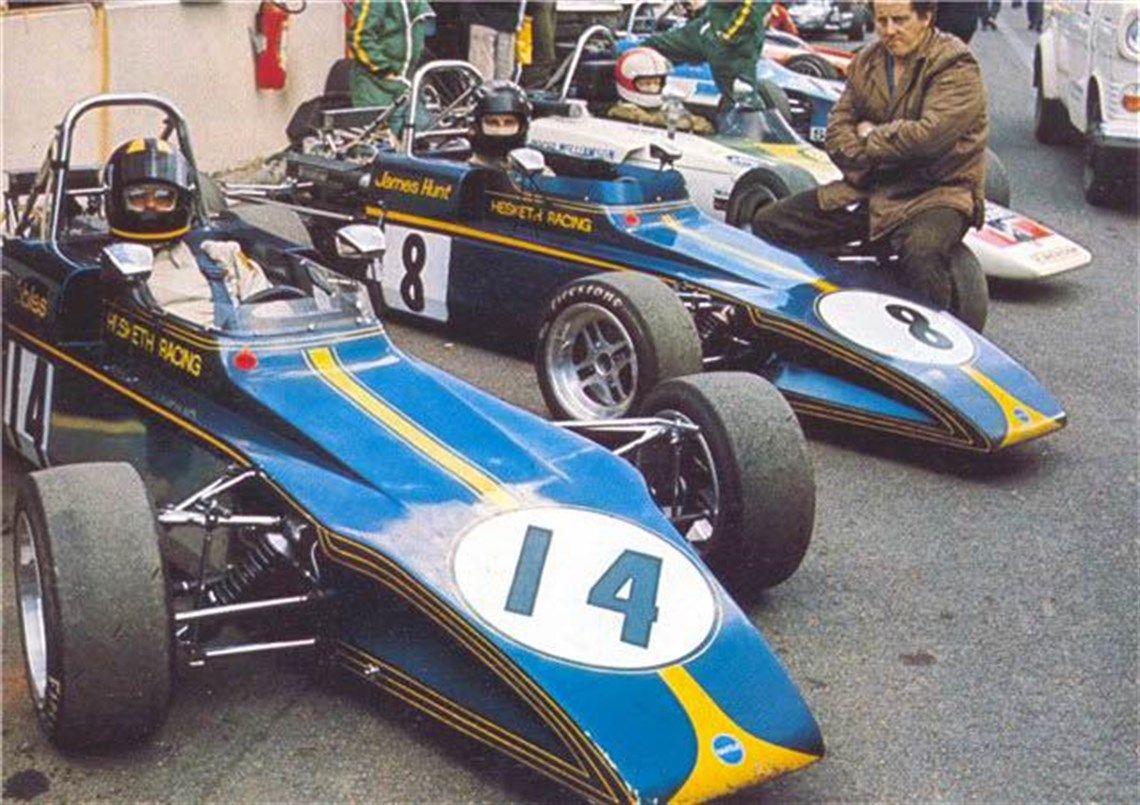 The car didn't look bad actually. It was quite sophisticated for a F3 car at that time with in-board front discs and things like that. What had happened is that Bubbles had got older and was never the hottest driver, so he felt that the car either didn't complement his skills enough or his skills didn't complement the car enough. We then took it to Monaco, which in those days, and indeed still is, the second week in May and we got a guy called Steve Thompson to drive it. The only desire was to get the car on the grid basically, which he did, and finished a sort of upper-mid field or maybe midfield. So that was very satisfactory and we had a lot of fun. It was very good.
Then we went on, and I rejoined them when they were racing at a place called Chimay, which was a fantastic track. Completely dangerous. It's a triangle on a public highway and the Baron of Chimay was basically the Promoter, Proprietor and Chief Marshal. He had an E-Type Jaguar with no windscreen which used to whizz around with everything, a Belgium flag, a checkered flag, all sorts of things sticking out of the back of the car. When I got there, Bubbles said that he had made himself team manager and we now had a driver and produced this sort of dangly, well, I say young man, he was older than I was, as I was 21, and James Hunt was about 25. I had never heard of him. Then, I had hardly heard of any drivers, so there's no reason why that should have been a surprise. They had, in fact, I think, done one race en route coming up where both Bubbles and James drove and there is a photograph of that. That was possibly a unique occasion.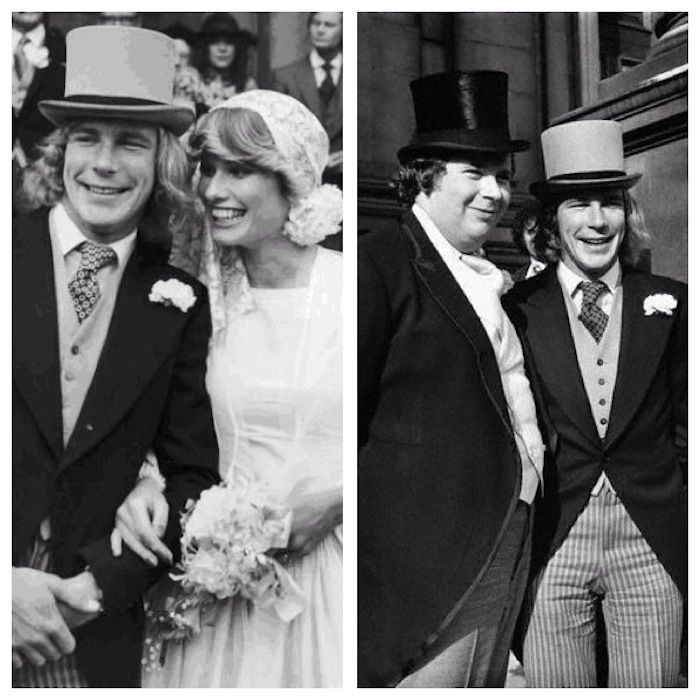 We got the car and came back to England. We went to Silvertone and it struggled. The car wasn't any good really. Wasn't really competitive. James hadn't been paid by March, who'd been his last employer. Getting money out of Max Mosley was always a very delicate operation. Eventually James managed to extract the previous year's F2 chassis, but it didn't have an engine or if it did have an engine, it was no good. So I bought a new Cosworth BDA for it and they went to Oulton Park. Suddenly there were only three cars really in the race and the three drivers were Ronnie Peterson, Niki Lauda and James Hunt, and that was it. They were just having a private race at the front. I was in Scotland when I got the result, but that moment was the first time we got a result which I actually got excited about.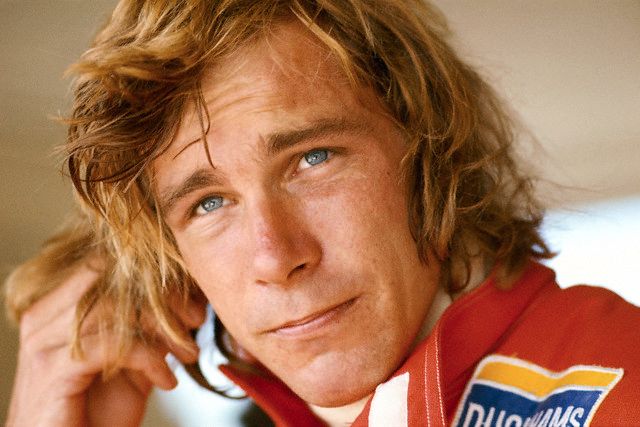 I know that James had a reputation on track for being slightly reckless at the time and getting the nickname 'Hunt the Shunt'. I assume that was not something you were aware of when you brought him onboard the F3 team?
Like every sport, there are rather a lot of quite jealous people. There was no money in it and also it was very hard to get a decent car because you either had a Works car or you were at a disadvantage. If you look at the greatest ever private sponsor, which would be Rob Walker, you had a man that was willing to buy the kit that would do the job. But the reality was that James was quite pushy. But you know what, you don't get to be world champion unless you are quite pushy.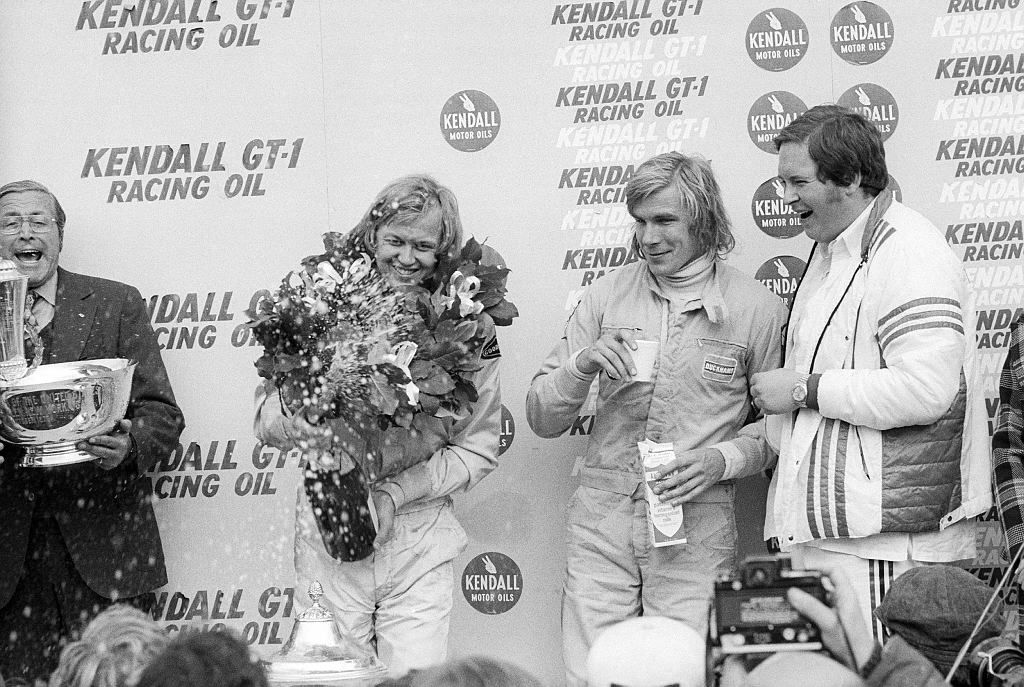 There are a very small number of quite extraordinary drivers. There are two kinds of World Champions. The World Champions who are the least interesting tend to be those who are not great drivers but are in the outstanding car. So they sometimes don't win as many races as they should, or could do, but they finish as they have the best car and it's reliable. And then you've got, for me, really truly outstanding drivers like Jim Clark, Stirling Moss and Fangio.
I only saw one of them drive. I never saw Moss or Fangio drive competitively, but I did see Clark drive. I remember watching him at Woodcote at Silverstone. He came through and you thought he was going very, very slowly because he was in the middle of the road. And this is old proper Woodcote when you couldn't see the exit when you went into it and it was flat and the camber kept changing. It was a very difficult corner. It looked completely innocuous, but it was a very difficult corner and it could be worth nearly a second a lap if you got it right. I remember watching Clark and I couldn't believe it. In those days you had to wait as the times went up on something similar to a cricket scoreboard. Clark was in a different class. Everyone else was coming through and their hands were moving and all the rest twitching, and then whoof, again, that Lotus 49 just went straight past in a different class and different time.
All those three drivers, Clark, Fangio and Moss were all known for their relaxed driving styles. That smoothness put them above everyone else, which is interesting. And how and when did the iconic teddy bear logo come about?
The logo didn't come about until Hesketh Racing entered Formula 1. If you look at the pictures you'll see the first car was blue with yellow pinstripes and the second car was white with red and blue pinstripes. The second car was the TS14B, which was to go in Formula 2 in '73. The reason we picked it was there were two cars you could order in '73. There was the car that Mike Hailwood had just won the European Championship with, which existed in those days for F2, which was a TS14A Surtees, and there was going to be a 14B for the next year's car. And at the same time, March were producing a car with the BMW six cylinder engine which no-one had seen. So uncharacteristically Bubbles and I went to lunch and took a conservative decision, which was to go with the Cosworth engine in the Championship winning updated car.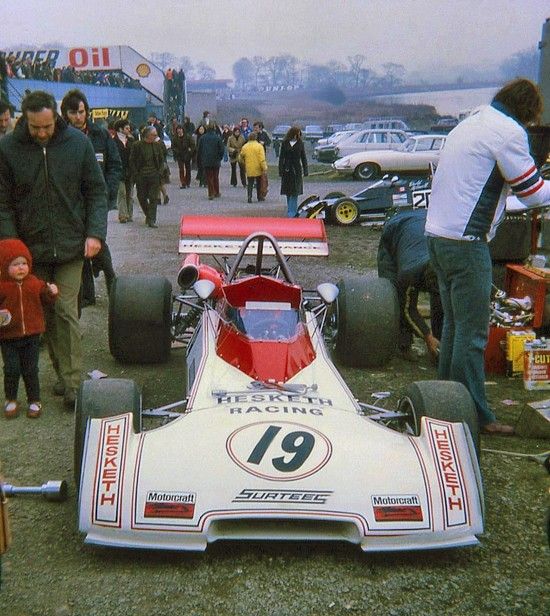 We went to Mallory Park which was the first round of the European Championship and there were two BMW-Marchs, which didn't even have any sponsorship as they were straight from the factory, straight out of the box. Carlos Pace was one of the drivers. The two red cars disappeared into the distance and that was it, the end of the European Championship at a March day up in Leicestershire. We struggled on for a few races and I said, "Bubs this is very expensive and we're not going to go anywhere." I think finally Ford did win one race that year and that was the Nürburgring in the wet. Because, of course, the four cylinder engine had more torque, which in the wet made it a better car, it had more traction. Funnily enough, it was a car called a Rondel, which I always remember as they had very highly polished wheels and half of the Rondel was Ron Dennis.
I didn't know that about Ron Dennis and Rondel.
Yeah, he was there. All these guys were there, but they were older than me. Anyway, we packed it in after Hockenheim and so I went and got a March privateer 731 chassis. I bought two new Cosworth DFVs, boxes from Hewland and all the rest of it. The key thing I got was Harvey Postlethwaite, who was the number two to Robin Herd, the chief designer at March, and we got him to come with the car. Interestingly, I think that in that season, I think we finished every race ahead of the Works cars, when we finished, because the moment we got the car Harvey started to modify it and improve it aerodynamically.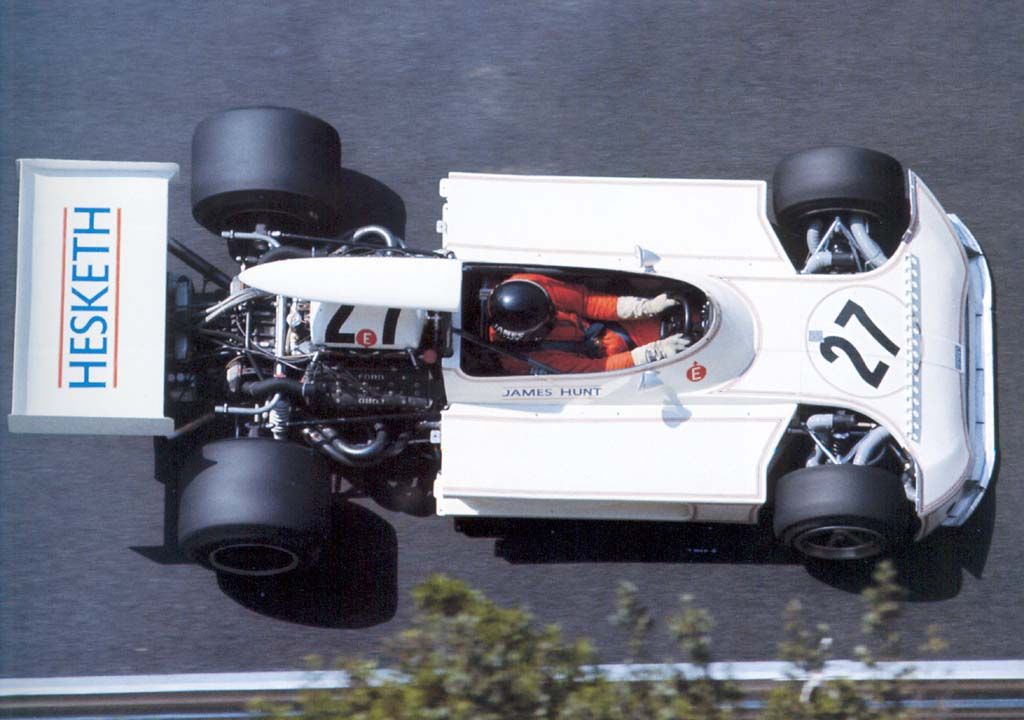 So then we went off to Monaco, which was our first F1 race. We went down there. We were tiny because we had one 2-axle Bedford TK transporter, whereas everyone else has these vast trucks and support vehicles and everything else. We just had that.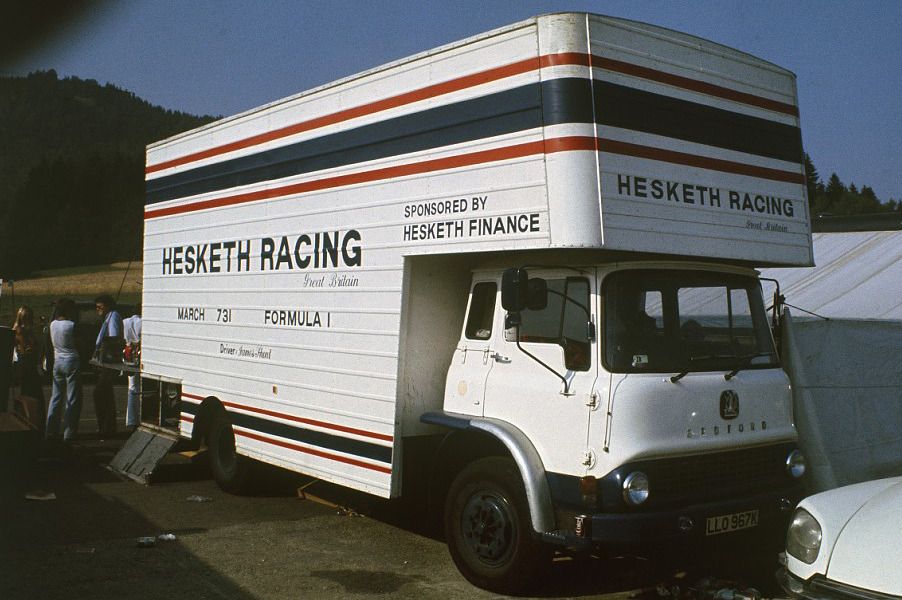 It was remarkable that you went from F3 to F1 in 2 years, in your second season.
No, we actually went from Formula 3 to Formula 1 in one year. We did F3 to F2 in about 12 months and then gave up and went to Formula 1. Which appeared to be easier. We never could quite understand why, but it was.
At the time, I believe you compared Formula 1 to a very flat bottle of champagne, desperately in need of a shake. How were you and the Hesketh Team received by the regular F1 fraternity at your first grand prix?
I think that remark was lured out of me. The truth is there had always been commercialisation in racing but particularly in F1. The only people that really had advertising in those days were the Americans and they had it for a long time. People now and again would try and bring it over but they always got stopped as the RAC rather modelled themselves, I suspect, on the Jockey Club and were rather imperious and said you can't do it.
The whole thing was brilliantly dealt with by whoever did the Lotus 49 with Gold Leaf, I think it was Geoffrey Kent or someone, as the rule was you could only have 26 square inches of advertising. So what they did brilliantly was that the centrepiece of the Gold Leaf box was painted on two sides and made to be 13 square inches, or whatever it was to get to the limit, and then the red and the gold and the white was just paint. So the result was you actually created a complete cigarette packet using only 26 square inches.
That's how the RAC collapsed. You see, before that, the rule was that you were allowed to put on stickers of what were called 'trade sponsors'. So, the people who put all the money up were people like Shell, BP, Esso, Avon, Dunlop, Goodyear, Firestone, Lucas, Morelli,  Weber possibly on the carburettors, and that was all you were allowed to have. And then the Gold Leaf car was done and after that the whole thing collapsed. So that's how that change came about.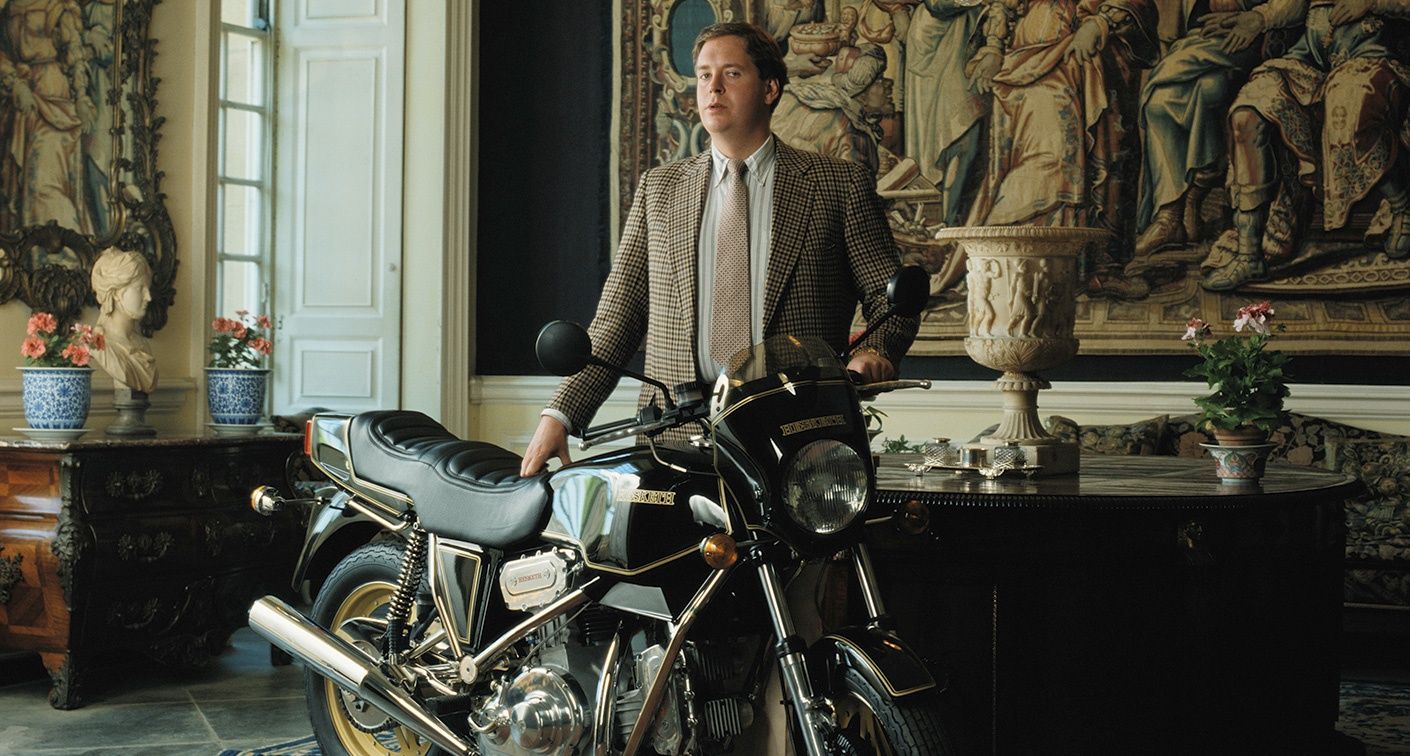 Hesketh Racing was famous for not having sponsorship or advertising on the car, certainly in the Formula 1 era. Was that a conscious decision?
It wasn't particularly conscious as we didn't have a sponsor! It's as simple as that. [laughs]. You've got to remember that firstly it's quite a long time ago now, it's nearly 50 years ago. '72 is 48 years ago. It is a completely different set of events in those days about how people perceived all of this.
I remember I went to two meetings on the same day in New York, one with Texaco and one with Philip Morris. This was in 1975 and in both meetings exactly the same conversation took place. By this time we were in Sports Illustrated and we had been on the front of Paris Match. In those days, because there were far less magazines, the coverage that Hesketh Racing got was quite extraordinary because F1 never got into Sports Illustrated because the Americans didn't look at it. The only F1 race they ever saw was the ABC Wide World of Sports carried the Monaco Grand Prix because of Princess Grace, their favourite movie star, marrying Prince Rainier.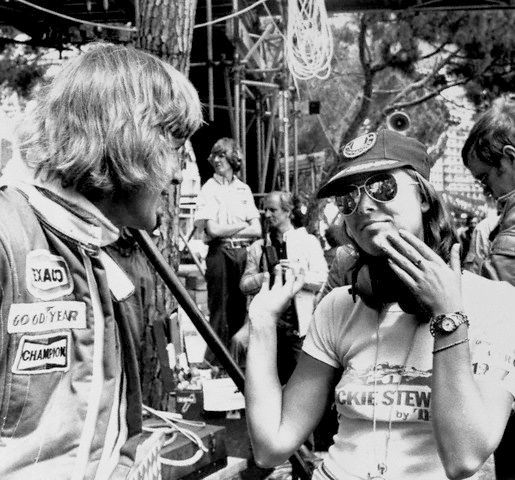 Of course, everyone has forgotten there was no cable, there was no fibre, there were no satellites, there was none of that. Bernie [Ecclestone] was made by the fact that the French had some idiotic satellite they put up in order to show off that they had a satellite, but they got no business and that's how Bernie got in. Bernie got the Brazilian Grand Prix because he used a French satellite to be able to provide a picture in Brazil. People today just wouldn't believe the numbers if you told them. 86% of the potential TV audience in Brazil watched Emerson Fittipaldi every time he raced that year. Those are figures you cannot achieve even if you're Amazon dot com, or even Apple TV, you cannot get near these kind of numbers.
To finish on that meeting I had in New York. The point was they said, "we love it, but the trouble is the team is bigger than the product". So what you're hearing from me is something which today people look for. We were too big a celebrity. I know that sounds completely bizarre, but that's actually what the story was. Now you get paid a vast fortune if you appear in the papers. At that time, 50 years ago, that was considered as drawing away from the brand. That's why we couldn't get any money.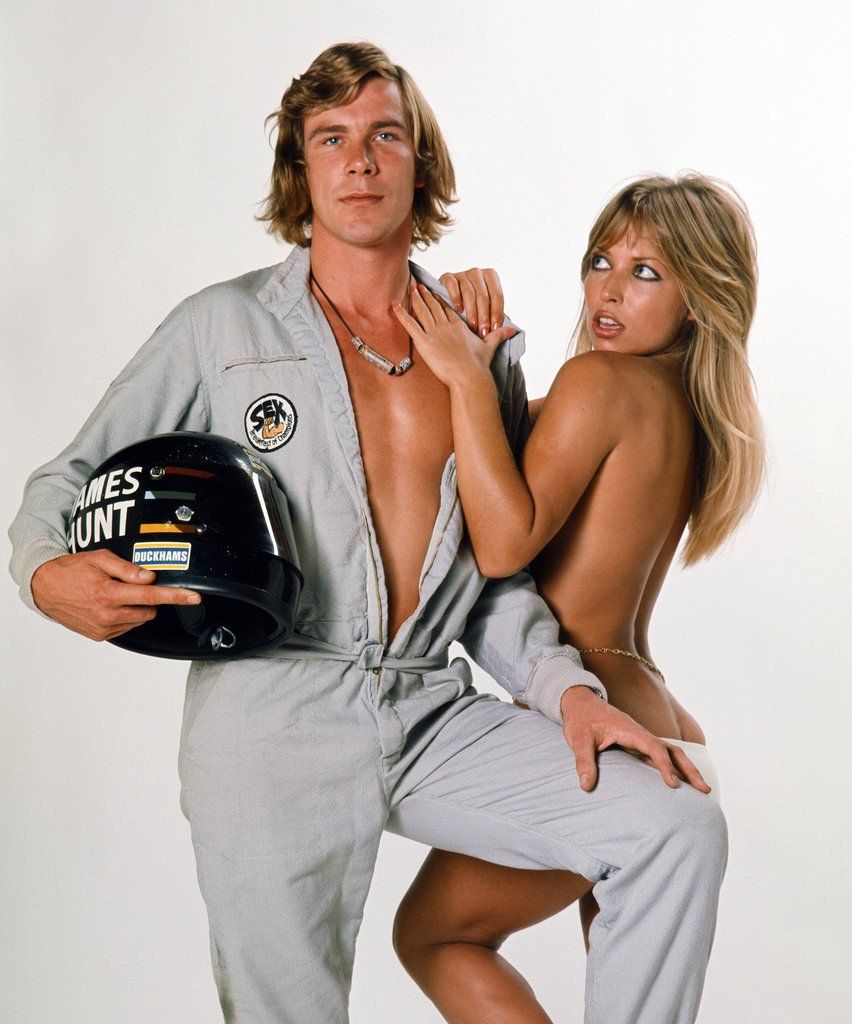 That's absolutely fascinating. Do you think that was a function of James, with "Sex, the breakfast of champions" on his race suit, and the fact he was a pretty anti-establishment figure?
The thing is we were about five years too early. If we had been there five years later we would have all been paid $10 million a year each. We turned up at the wrong time. You won't remember, but I can remember when there was a maximum wage for football. No-one, including players in the first division, got paid more than £10 a week. That was an FA rule.
Modern Formula 1 has almost gone too far the opposite way now.
Now, you're seeing it right now. This pandemic is very interesting, because all professional sport has suddenly been caught on the ropes and it's going to be very interesting to see what comes out.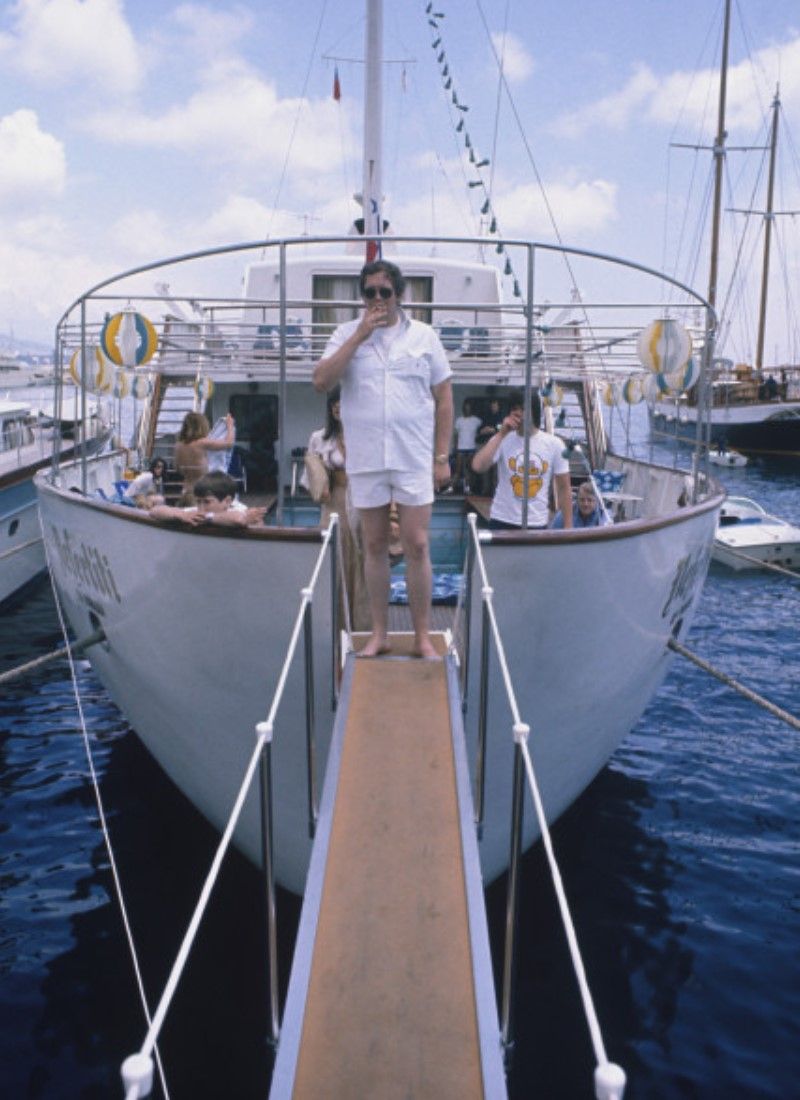 I think it is safe to say there has never been, or indeed will ever be again, a F1 team, let alone a privately owned F1 team, that encapsulated the spirit of 'Work Hard, Play Hard'. How did you manage to have such fun, whilst also achieving remarkable success on track?
I slightly disagree with your proposition and I'll tell you why. When we turned up at Monaco, there were actually a couple of other privateers racing on a regular basis, i.e. not one-offs, turning up for one race or two races, which used to be a thing. There were still a couple but they were right at the back of the grid and with singleton cars. Rob Walker still had an interest in that Durlacher car, basically City money. Durlacher were brokers, who were still very big in those days.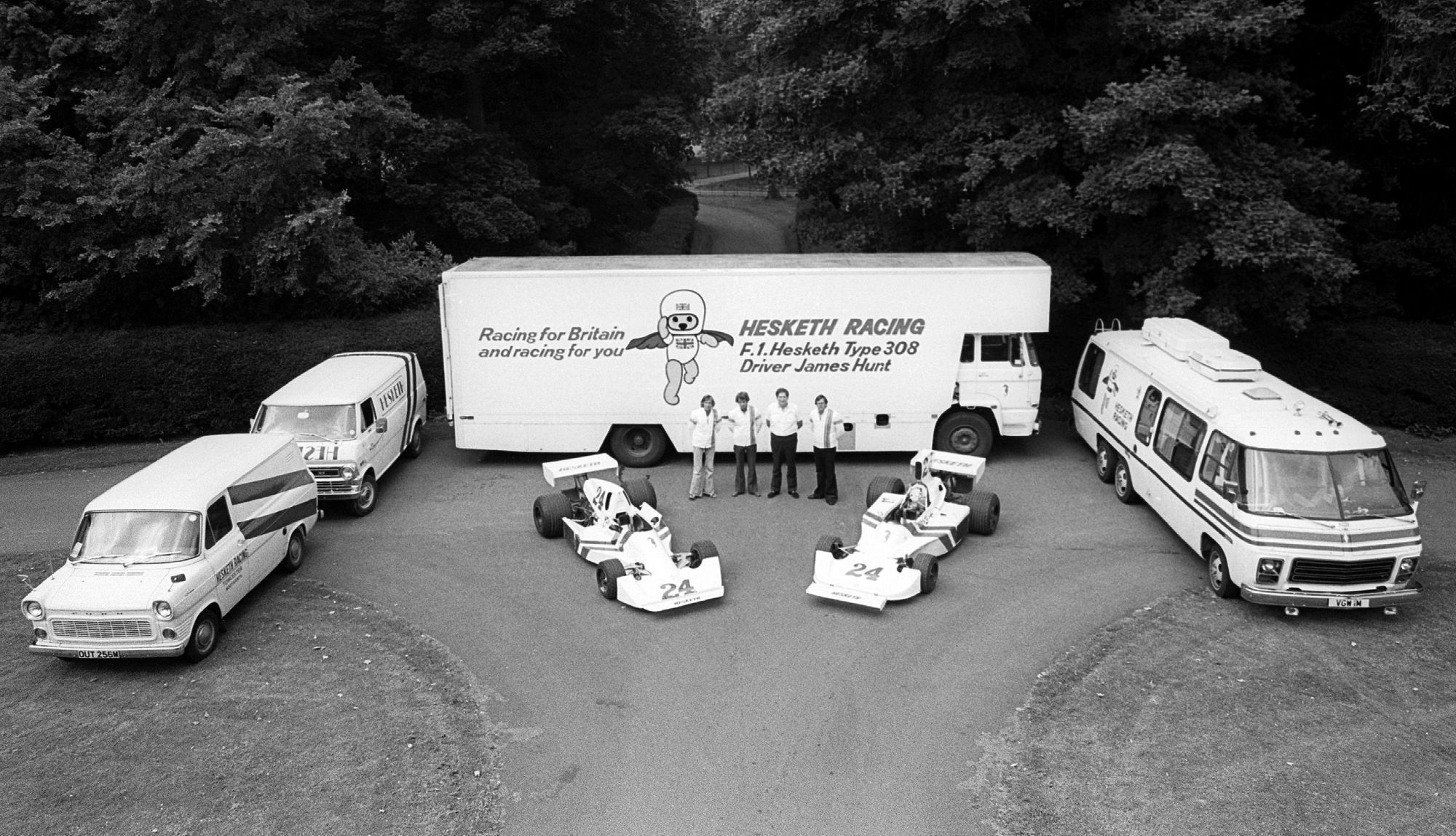 Anyway, the point is that what had changed was that the people involved in the privateer cars had accepted that they couldn't be competitive. The advantage we had is we knew so little that we just made an assumption that we could be and would be competitive. If you approach it like that and you've got a bit of cash, because what I spent in terms of what the other team were spending, particularly the ones we were taking on up at the front of the field, I was spending peanuts. The driver wasn't being paid. I mean, James's retainer, I think, in '73 was twelve grand. His retainer in '75, when we should have actually won five Grand Prix that year, but we fell off in unedifying circumstances in four, he was on sixty grand.
Mind you, in those days there were very few guys. We were looking at having a second driver because at one moment Philip Morris were showing an interest in sponsoring us and they wanted us to be a two car team. With Fittipaldi, I think we would have had to pay 200 grand. Even if you multiply that out, it's still chicken feed for a guy who was a World Champion driver. I wouldn't personally rate him that highly in the all time greats. But that was the top kind of money.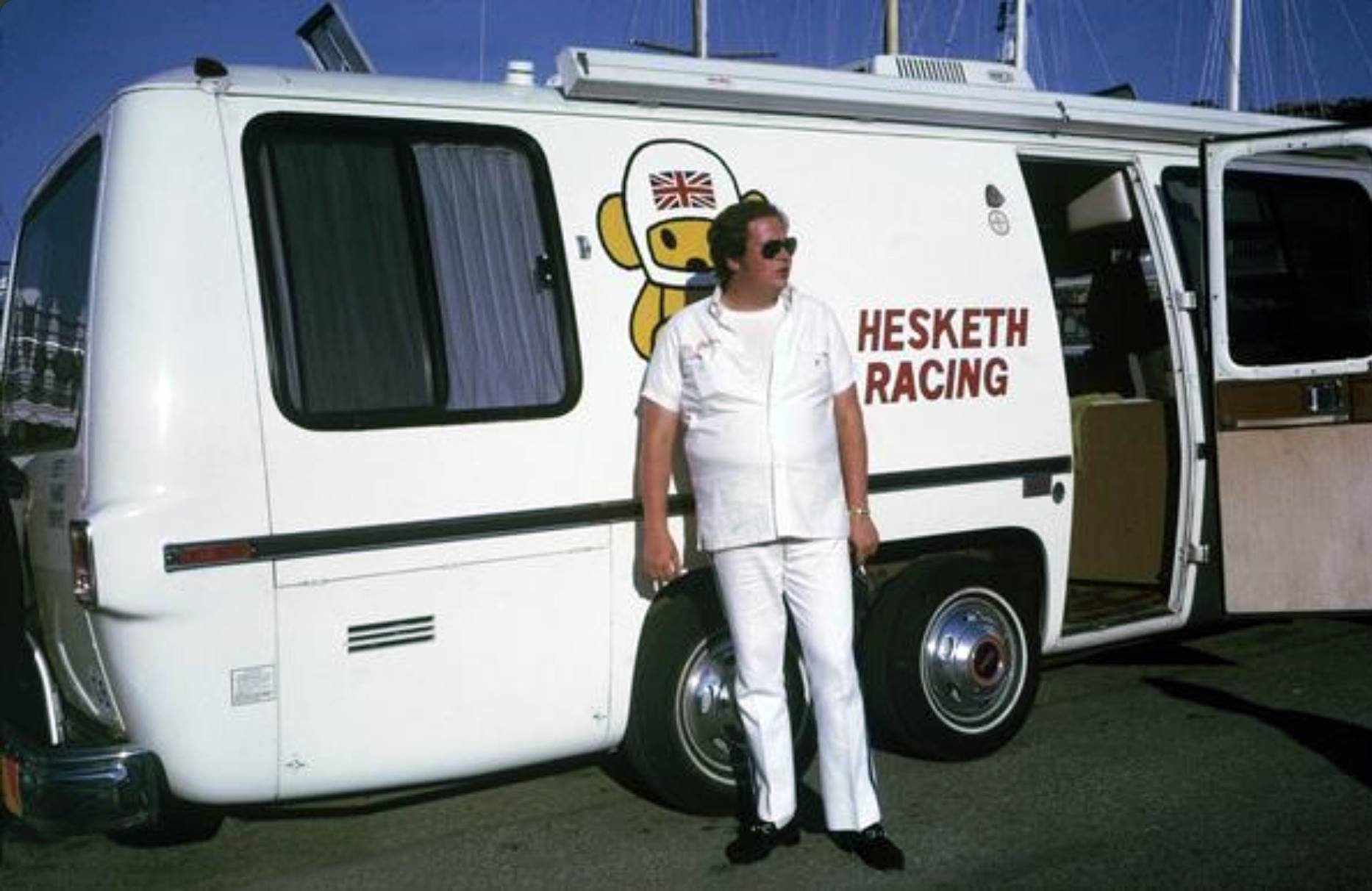 Is it true that the only contract you ever had with James Hunt was on the back of a beer mat?
I didn't even have a contract. I think we had some form of written thing in the second year. The first year he had to take my car! The great difficulty was, do we spend more money going testing or do we spend it on him? So at one point he didn't get paid, so he took the car, my Porsche 911 RS. In fact if the Hunt estate had held on to it today, it would be worth a lot of money. [laughs]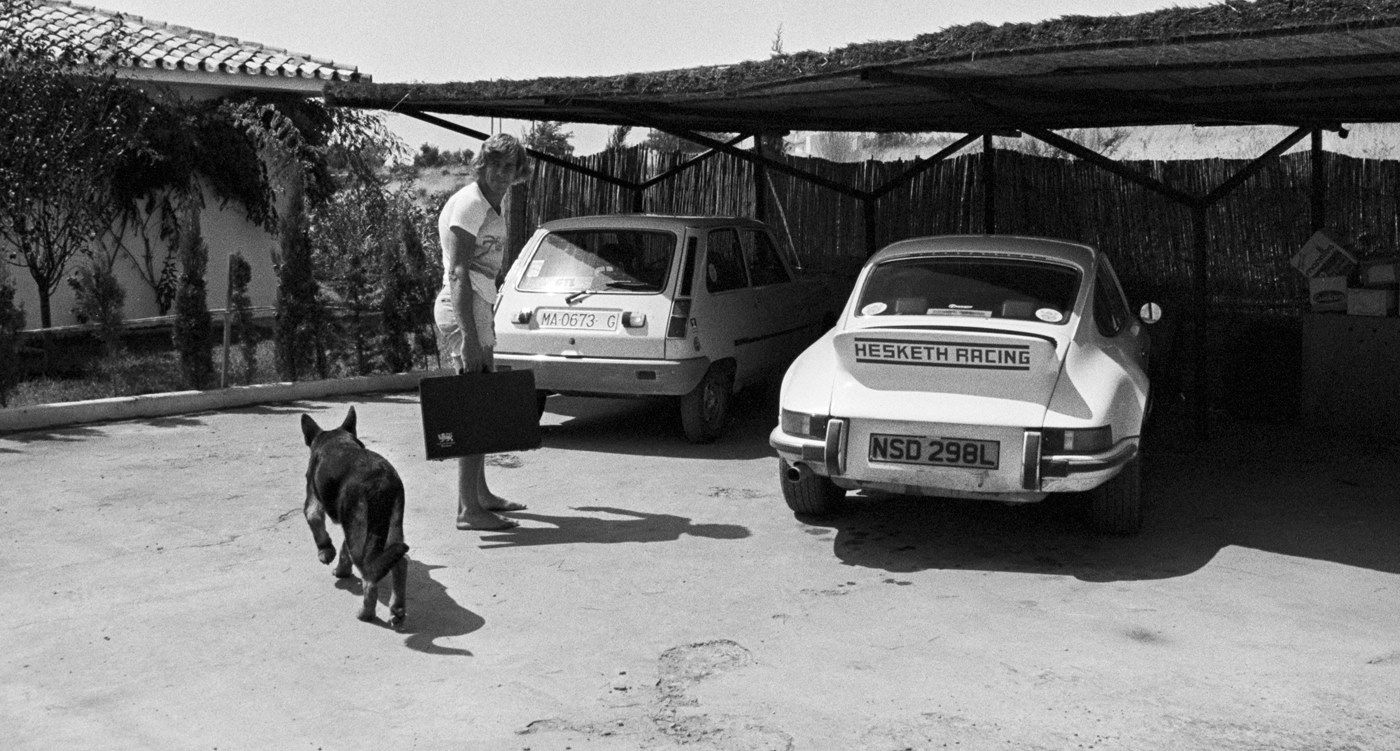 I think I have seen photos of your old 911 RS and it's yellow these days. It came on the market a few years ago.
There were actually two cars. There is a lot of bull***t about the second. Let me just clear this up. There was a 2.7 RS with one of those flick up tails and that's the car James took. And then there was an RS 3.3. People look at it, and they say it's a Turbo, but it wasn't a Turbo. They only built five right-hookers. It was a semi-competition car, but it wasn't an RSR as it was road legal. It had flared arches, wide wheels and it had a big oil radiator on the front where the number plate should be. That car was advertised and I had to send a legal letter because, as always, a dishonest car dealer was trying to pretend it was James Hunt's car, when it wasn't, as it was my car. It was worth the same money but they were saying it was James Hunt's car and it wasn't. In fact, James Hunt's car wasn't his because all he did was get the keys out of my cabinet and drove off with it in Monaco!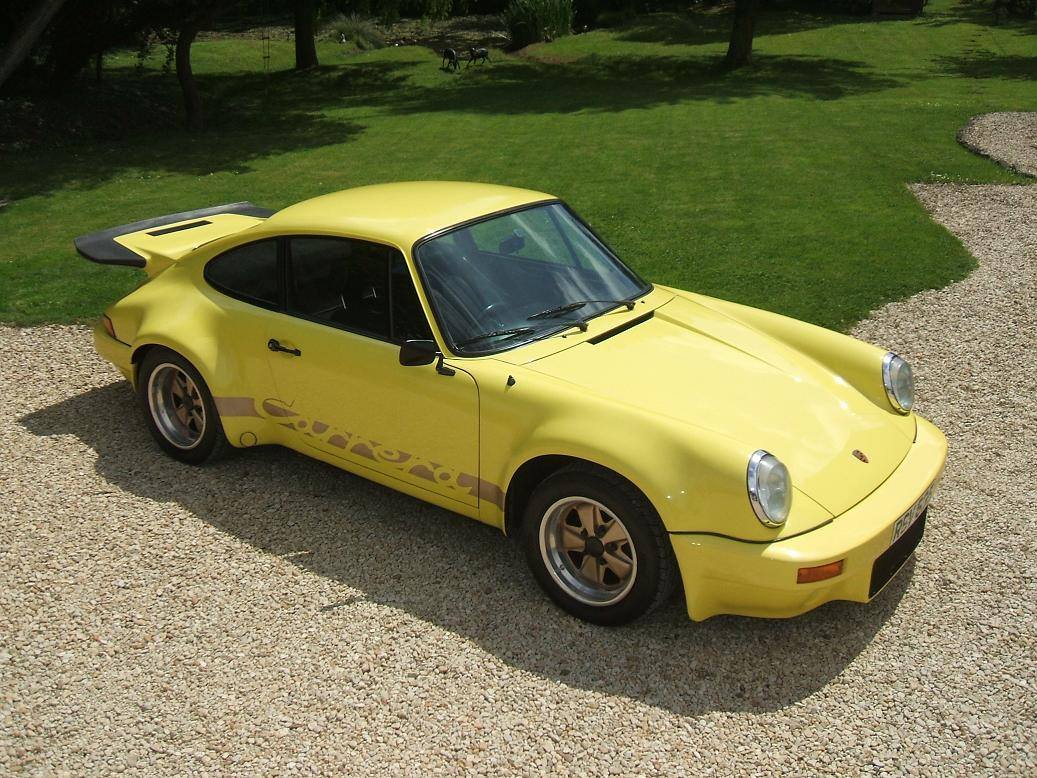 Going back to the success which you had with Hesketh Racing. With James Hunt driving, you won the 1975 Dutch Grand Prix, achieved eight further podium finishes and indeed came 4th in the World Constructors' Championship in 1975. I read someone that if you look at the statistics even in '73 when you had the March, you would have technically come 5th in the Constructors' Championship that year, ahead of Ferrari, which is an astounding result for a first year in F1.
To get the number you really want to look at, you need the lap charts. I saw a whole thing in Motorsport the other day, but the trouble with Motorsport is that Heseltine hates me and they have a directive to never write anything about Hesketh Racing, so you never do read anything in all those articles about the past. But they had a thing on cars out of the box last month, or the month before, and the star turnout was the original Hesketh 308.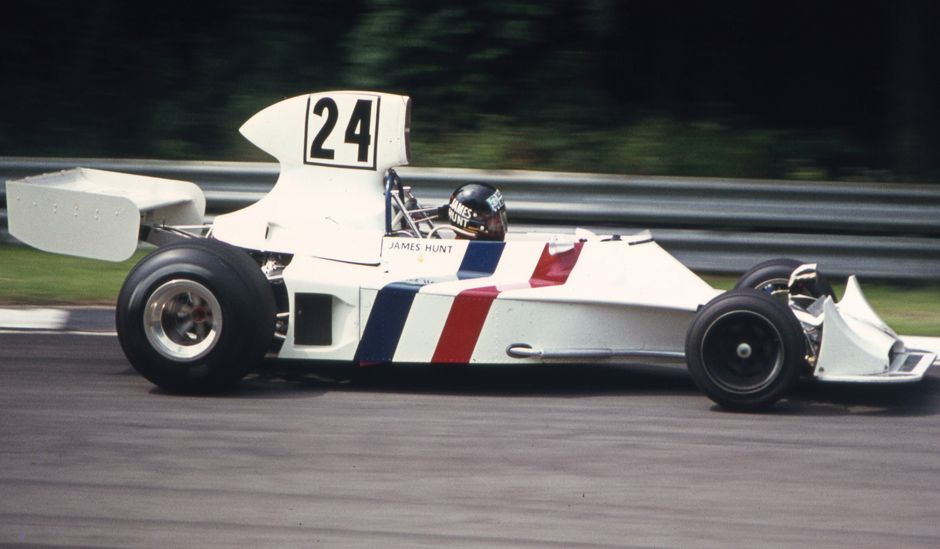 We started work on it in the autumn. We hadn't finished converting the stables [at Easton Neston] until the end of October and that car turned up in São Paulo for the Brazilian Grand Prix. We went to the Argentine where James led and flew off on the first lap in the old March. So long ago, Perón was there, the old dictator who had just come back. And then we went to São Paulo and the car arrived. We had flown the new Hesketh 308A in, but it was delayed in the customs and then had a fuel leak, so we couldn't put it into practice. Anyway on the Monday morning after the GP, we took it out at Interlagos and we went around at, I think, 1.5 seconds quicker than pole.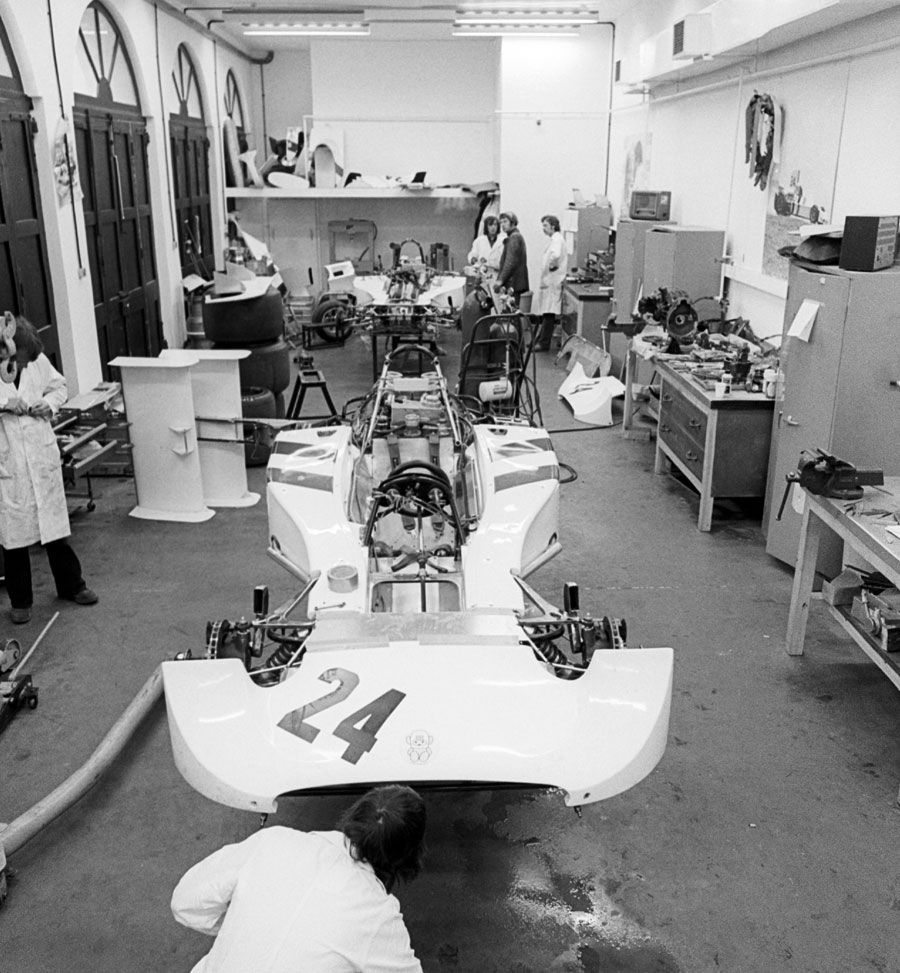 The car came back to England. Went to the first F1 race of the season, which was the Daily Express International Trophy. Started on pole, dropped 15 places, came back and won. The gear shaft broke so James Hunt has to change gear on the rough piece of metal, that went through his hand. James overtook Ronnie Peterson on the inside, with two wheels on the grass at Woodcote at 160mph. It was very exciting because there were no cameras and no screens in the pits.
It was the most perfect meeting. We only did about 5 laps in practice and we shattered the qualifying time. We did a time of, I think, 1 min 16.2 seconds or something, which in those days, you were considered to be doing well to get below 1 min 20 seconds. We really spent the whole time in the pits waiting and we were on pole within 15 minutes and stayed there. No-one came near it.
You seemed to have a great ability to identify not only kindred spirits who were fun to be around, but also raw talent at a very early stage. Hunt is a classic example, but another is Harvey Postlethwaite. Please could you tell us a bit about 'Doc' Postlethwaite and the Hesketh 308 he designed?
He had a doctorate, which was quite unusual in F1. He was also a very young guy. There were quite a lot of old guys who had interest in F1. You've got to have someone who's young and original. I suppose you could argue that the various things that happened at Hesketh Racing wouldn't have happened without Harvey's dedication.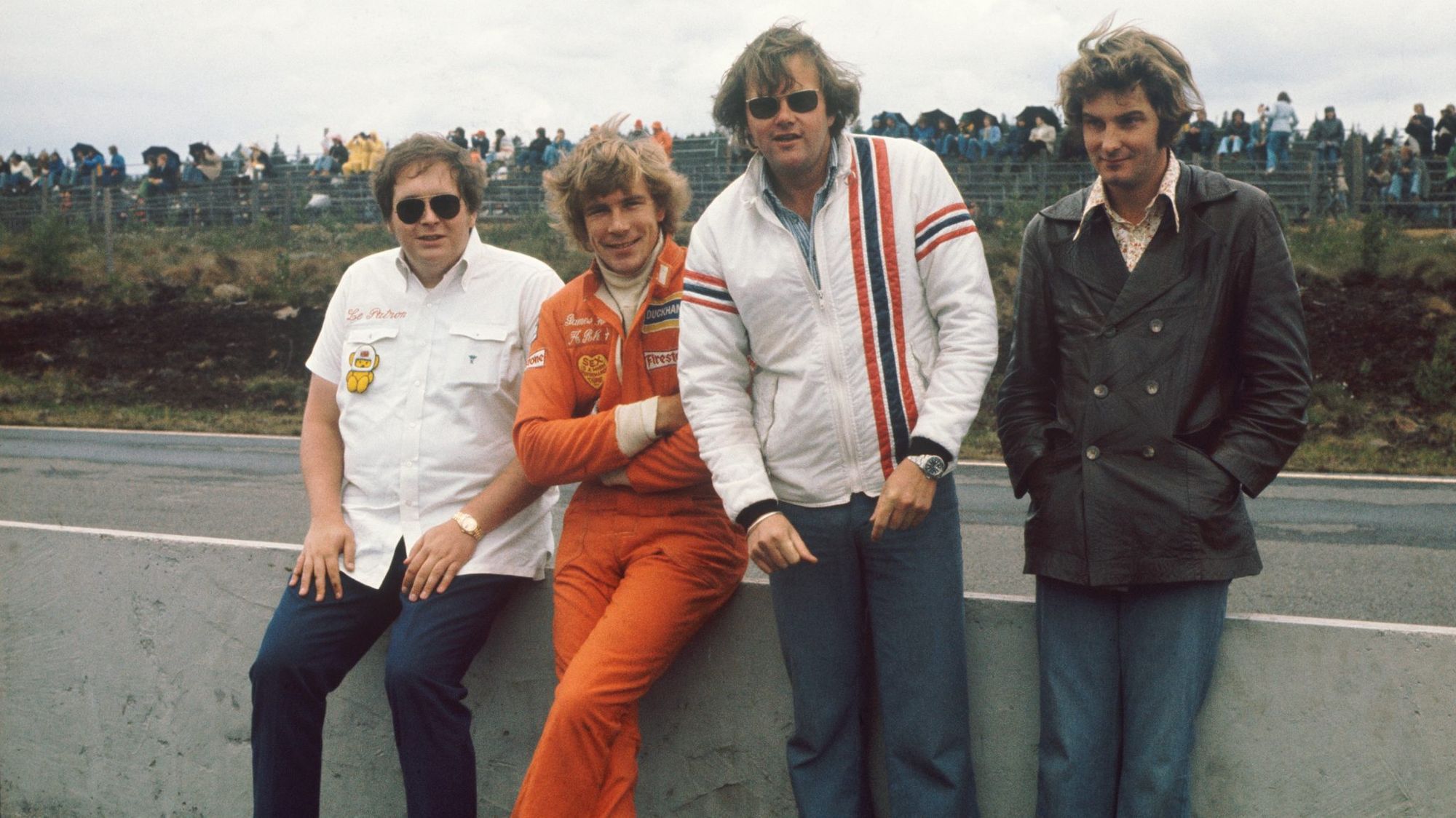 In those days, we were spending more time in the wind tunnel than anybody else. We got asked down by the 'Commendatore' [Enzo Ferrari] to Ferrari and got offered engines, which has not happened to many people. I found Luca Montezemolo sitting outside my office and he said "the 'Commendatore' wants you to come down to meet with him". I thought wow, this is the biggest thing to ever happen in my life.
So we flew down and very nearly died. I had a King Air plane in those days. We landed at Modena Airfield but we didn't realise that, typical of the Italians, they hadn't changed the maps. As we came over, there was a wall all the way around it, as it was an old fashioned airfield in the middle of the town. Full flaps, undercarriage down and everything else, and we suddenly realised there was armco across the runway because they'd put a go-kart track on the runway. Never had to stop so quickly and had to do full reverse thrust, everything.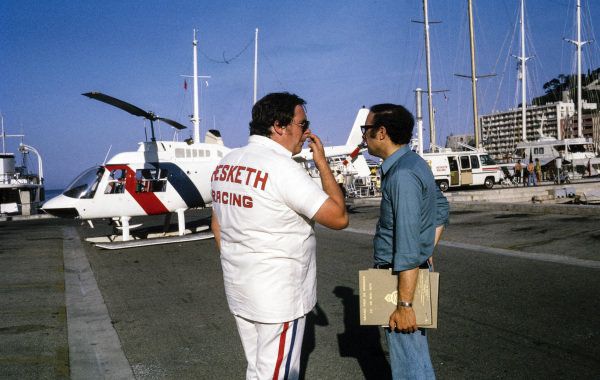 The thing was, the airfield was closed and it was walled and there was no way out. Eventually we had to climb through a window to get into a lavatory, which got us into a cafe, which was built against the wall on a highway. The amazed owner thought that we were three burglars who had arrived through the lavatories. And we had got no money. And no mobiles. Then with tremendous negotiation we were able to make a telephone call to call the Ferrari factory at Maranello to say we were there.
Anyway we got there and they had just finished building Fiorano that week and the 'Commendatore' lived in the middle. We were looked after by about four nuns who created the best food I've ever had. It was quite extraordinary. The whole point of the trip was that the 'Commendatore' didn't want to give us free engines, but what he did want to do was understand why the only cars which his car couldn't overtake, despite the Ferrari engines having 50hp more, were our cars. They had the power in the corners, but could not get past on the straights. And actually, when you look at what happened in Holland, you'll see that he was absolutely right. The car was so slippery, that Niki Lauda and Clay Regazzoni could never reel it in, which is why James actually won that race. That's what [Enzo Ferrari] wanted, what Harvey had learnt in the wind tunnel. What he really wanted was us to do the car and them to do the engine.
The reason we didn't is dead simple. In Italy it is so political. And I am not talking politics with a big 'P', I am talking about the 'Tifosi', or whatever they call them. They are the biggest team in the world. There is some illegal t-shirt guy, who does all the Hesketh t-shirts, which I get not a penny out of as he is a gangster, but the interesting thing is by far and away his biggest sale is Ferrari and amazingly, his second biggest is Hesketh Teddy Bear t-shirts.
How did the teddy bear logo come about? I believe you did some advertising campaign called 'Back British Bears'.
The bear came about for a very simple reason. The first car being blue with pinstripes on it. The second car had been white with red and blue pinstripes and neither of them worked. So I put that diagonal red, white and blue stripe, but we needed something as a logo. My father was three quarters American. I was at one point thinking could we cross Stars and Stripes and the Union Jack. And then I thought, well there's already been British American Racing several times. For instance, one of the Land Speed Record cars had it. It's not particularly original.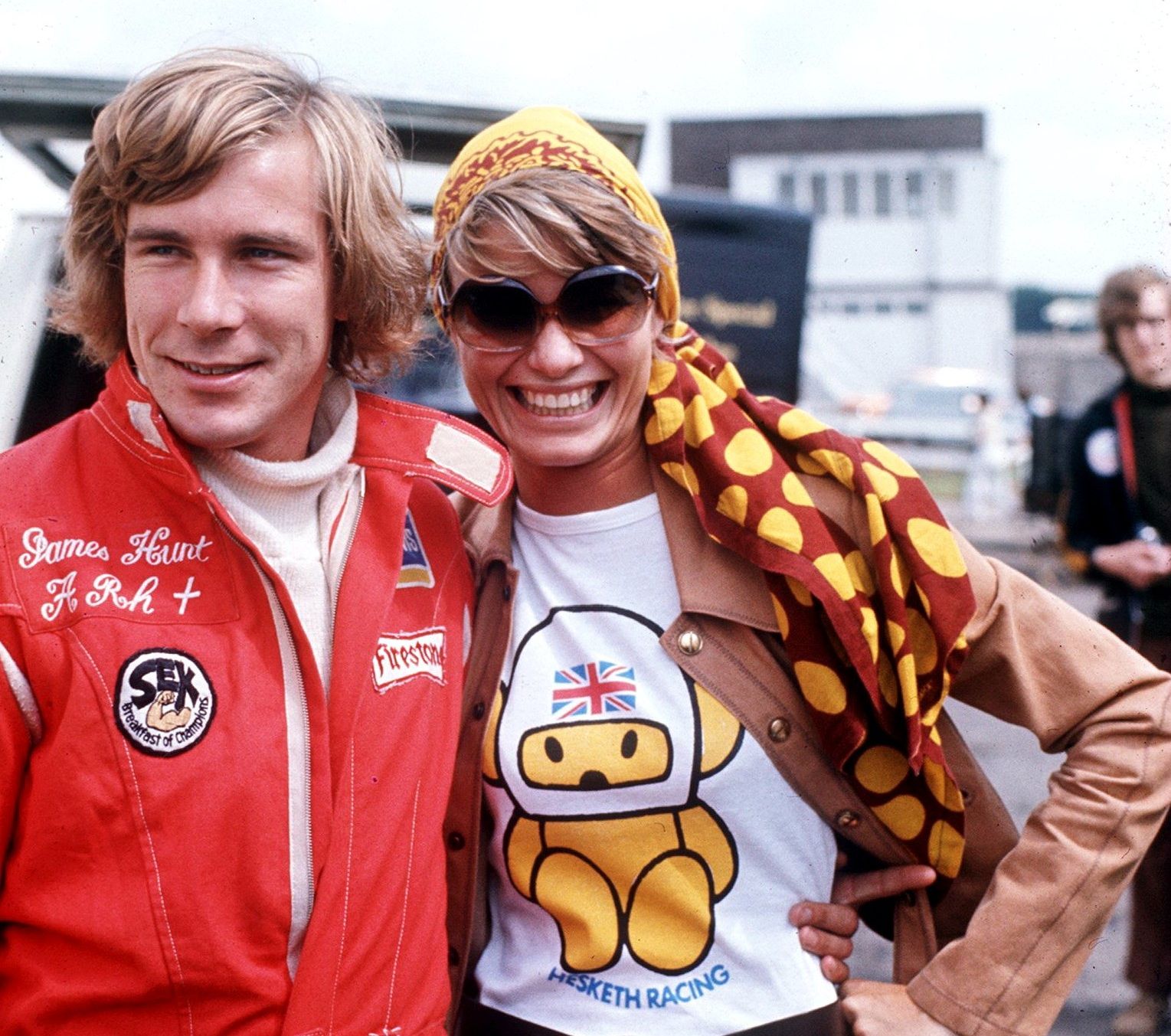 And then we could have had a heraldic symbol, but we got so much flack from people like the BBC always saying we are toffs and public school boys and all the usual sort of low level intensity Trotskyite warfare that comes from those sort of people. So that wasn't worth doing. I then thought, well let's have a spoof and see what happens. Someone had a postcard of a teddy bear. So I put a crash helmet on it with a Union Jack and then we decided instead of having cross flags, we would put the English flag for my father because he was English, though with an American mother, my grandma, and Scots St. Andrews cross for my mother. So that's why there's two flags on the car and the teddy bear.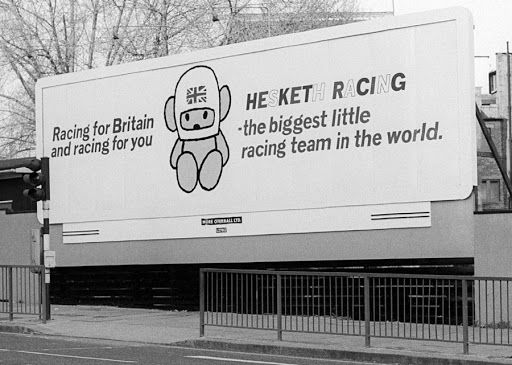 I paid for one billboard, actually one of the first super-sized billboards, which was at Swiss Cottage, as you come into London. It had the teddy bear on it and the slogan "Racing for Britain and racing for you. Hesketh Racing - the biggest little racing team in the world." The whole point was it was so odd that it got quite a lot of coverage because it got photographed by the newspapers. It was actually a zero non message. But of course, as a result, people became more interested in it because they thought there was some subtle and deep meaning behind it, which there wasn't.
The whole story with Hesketh, the Teddy Bear, James Hunt and the success that you had not only captured the imagination of motor racing fans, but also the British public and indeed the mainstream press. As you said, it got to the US as well. What was it that really got everyone interested? Do you think it was the fact you had a British car with a British driver?
I don't know. I don't think so. I think that's part of it, but you have to remember that the world had moved on, even then. When I used to read things like the Eagle Sports Annual, there hadn't been an English World Champion, until Mike Hawthorn. So in the late 1950s / early 1960s, when I had a Crystal radio when I was at Ampleforth College listening to the Le Mans 24 Hours updates, it was all very, very exciting.
But that whole British movement came about the moment that Henry Ford gave the go ahead for the hundred thousand quid investment into the UK. Henry Ford's, or Ford Motor Company's money, that went into Cosworth produced the DFV which changed the world in terms of motor racing and changed this country, because it made it the world capital. The reason that it happened, as it wasn't just Henry Ford, was because due to World War II there was a lot of technical capability at a subcontractor level that probably exceeded that of any other country in Europe, which had not been the case before the war. So that had changed. I think if you had gone to Northern Italy in the 1930s you would have found all sorts of little shops all over places like in Brescia and the rest of it, and Germany, and that all disappeared. But it hung on here.
An awful lot of stuff that was in the Vanwall, which doesn't get enough coverage, was built by exceptional British engineers. The chassis was done by Colin Chapman. Costin did the body. Leo Kuzmicki did the engine, who finished up working for me in retirement. He was a guy who met Hitler in 1938 at the Berlin Motor Show, went back to Poland and got captured by the Russians. He was put in the gulag, he escaped, walked all the way to Iran and got on a British ship. Went to de Havillands, but last in, first out, so thrown out of work the day the war was won. Went to Bracebridge Street with Nortons. Started as shop floor sweeper and finished up as the chief engineer and went on to design the Vanwall engine. There were these unbelievable stories, but at the same time everything was collapsing. Because when he was at Norton, Norton was imploding. There was nothing they were willing to build that hadn't been designed before the war, which is why the motorcycle industry went up in a puff of smoke.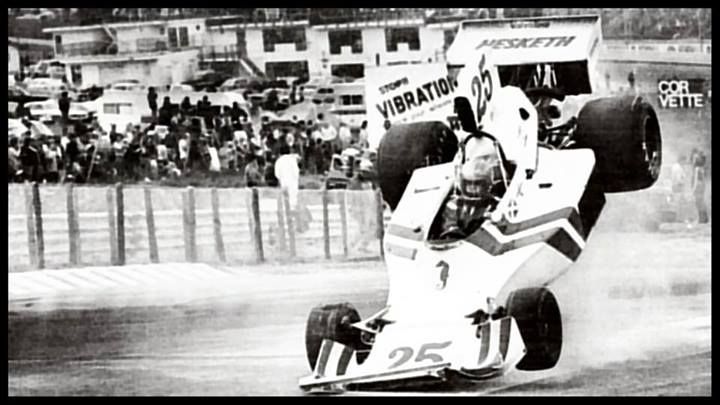 What was it like winning the 1975 Dutch Grand Prix at Zandvoort, where Hunt in the Hesketh famously beat Niki Lauda in the Ferrari 312T by one-second?
We were all quite fed up when we got there. We had led in Argentina, we had led in the Spanish GP, the British GP, second in the French GP, we took the lead at the 'Ring in the German GP. It was an unbelievably frustrating year and we just thought we can't win. We had led five GPs and every time something had gone wrong. It wasn't James and it was not the kind of breakages that had affected us in the first year, because that year was about learning how to build a car. We had learnt that.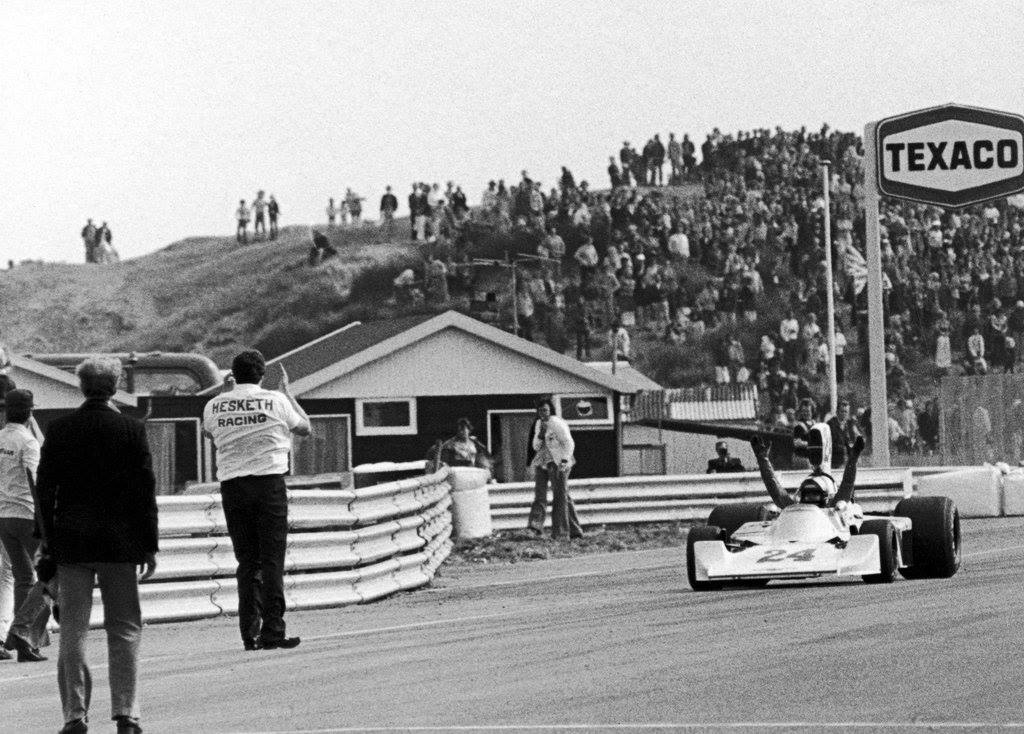 Anyway, we got to Zandvoort and it's a perfect weekend. Just like today, blue skies. Everything's perfect. We go out and it's very, very hot. It's going to be a hot race and there really are only three cars in it. Which are two red ones and one white one. I can't remember, but I think the two Ferraris were on pole and we were the fastest Ford car.
Earlier that season, another race we should have won was Monaco, which was in the wet. James had developed a theory which was that, in fact, there was a dry line. It was much quicker because the tyres were so big in those days and there was a dry line, long before anyone thought there was. What happened was it rained at Monaco and he came in and then the rain stopped. So we brought him in and then we f**ked the pit stop up and took 40 seconds. So whatever the rights or wrongs of his theory, he was unable to demonstrate it because he had to drive so fast to try and catch up he finished up flying off coming out of Casino, but there we go.
He still believed he was right. We didn't disagree. Anyway, the thing that really ensured that we won was that Harvey had to go back to England because we were just about to roll out the replacement for the 308B, which was the 'C' car, which was radically different, with rubber suspension and all sorts of other stuff. Much smaller. It looked like a F3 car, it was tiny. But it had an unbelievably small frontal area.  So the day of the race starts and there's a huge black cloud. It starts to piss with rain. Anyway, my only contribution to the event was that I could see about 10 or 20 minutes before the start, far, far away to the north, there was a very thin, tiny piece of clear light. Whether it was going to turn up or not, I wasn't quite sure but it looked to me as if the wind was coming from the North, which is why the rain had unexpectedly arrived.
We went out in the wet and the race started in the wet. Literally as the race started, the rain stopped or became intermittent. After about 7 or 8 laps, James, to the amazement of everyone, swept into the pits. We didn't f**k the pit stop up. 14 second later, he was out. Off he went and he was sitting sort of midfield, 8th or something. Then, of course, he started to go quicker and quicker on dry tyres. And so then everyone else started diving into the pits. At the end of this process, as so often happens, he was in front and by quite a long way. And so there was then James, Niki, Regazzoni and that was it. There was no-one else in the race, really.
There's a huge long straight with a very tight hairpin at the end at Zandvoort. I then spent the next, god knows, 40 laps, or whatever it was at this time, watching our car appearing far, far away. And then a long break. And then two red cars and slowly they kept getting closer and closer and closer and closer. But in fact, the thing that saved us was, because Harvey wasn't there, before the start we had to decide whether or not to change the wing settings. We came to the conclusion, as the great man wasn't there, we would leave everything, because we knew the car was perfectly set up as it was. But the problem was there would be less downforce. The Ferraris cranked up their wings and that's why, for once, instead of luck being against us, the luck was with us, because as hard as he went, and he had 50hp more, Niki just couldn't get close enough in the slipstream.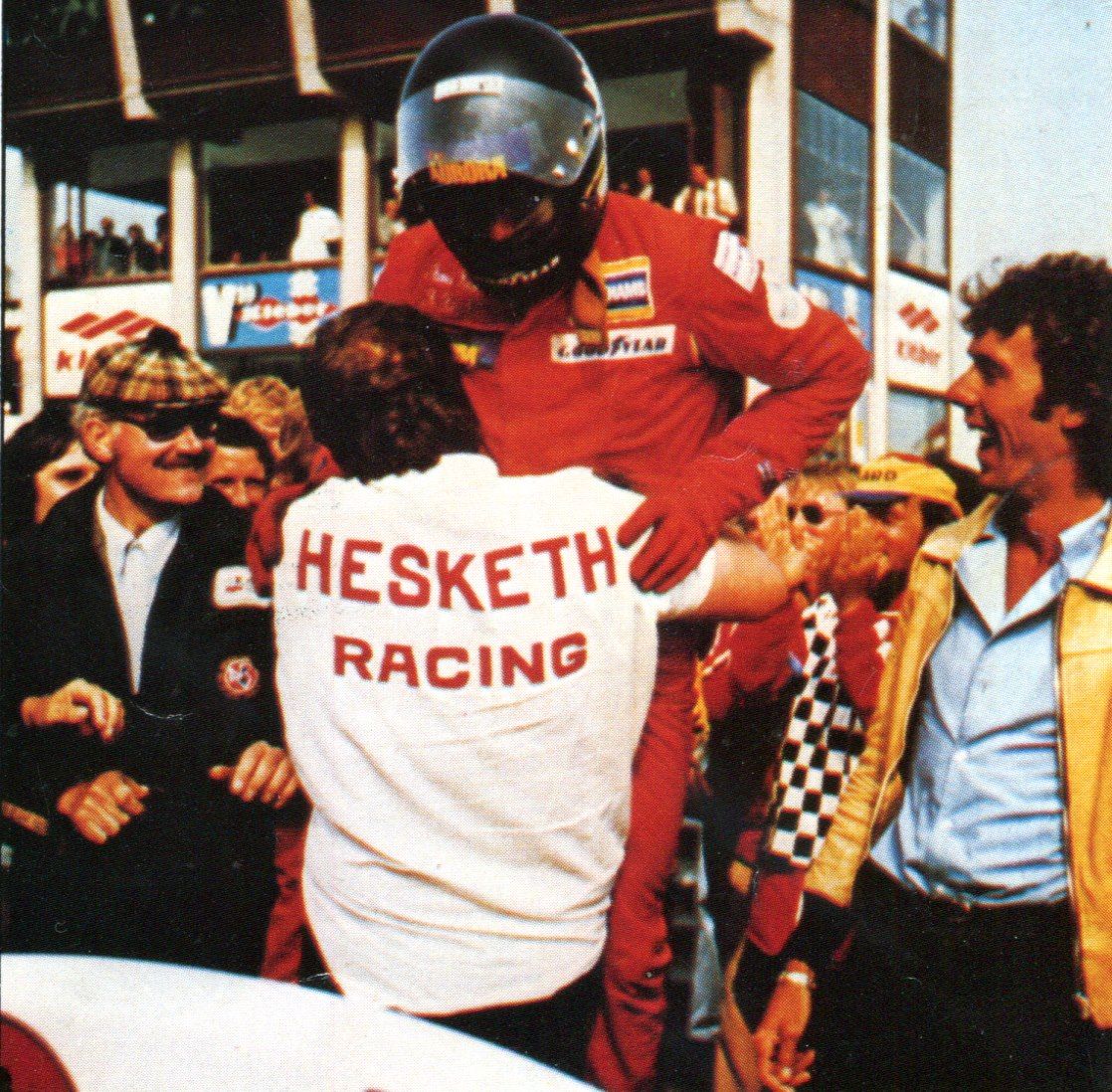 So that's how we won. Mind you, that's the way you do want to win, with two red cars behind you.
James Hunt is one one of my absolute heroes. When Stirling Moss interviewed James in, I believe, 1976, when he was racing for McLaren and asked him why he was so quick. Hunt's immediate and rather infamous answer was, 'Big balls'! Beyond such an anatomical reference, what do you think made James such a remarkable racing driver and, in my opinion, one of the greatest British drivers?
He is never going to have a Schumacher-type scoresheet, because of everything about his career. The interesting thing is that, in a funny way, Schumacher is not a particularly interesting driver. The difference is easy to see if you look at someone like Moss. If you look at Moss's obituary, there are things that are associated with Moss, which the modern drivers just in no way emulate, because, for one thing, they don't do any driving. I remember when I first saw Clark, which I previously described about him going through Woodcote. I also that day saw him driving a Lotus Cortina GT in the saloon car race. These guys were actually racing. They were racing a lot, lot more. James went off and did the Avon Tour of Britain, which he won, believe it or not, in a Chevrolet Camaro. How he did that, I do not know. It was a sort of a semi-road race. They drove everything.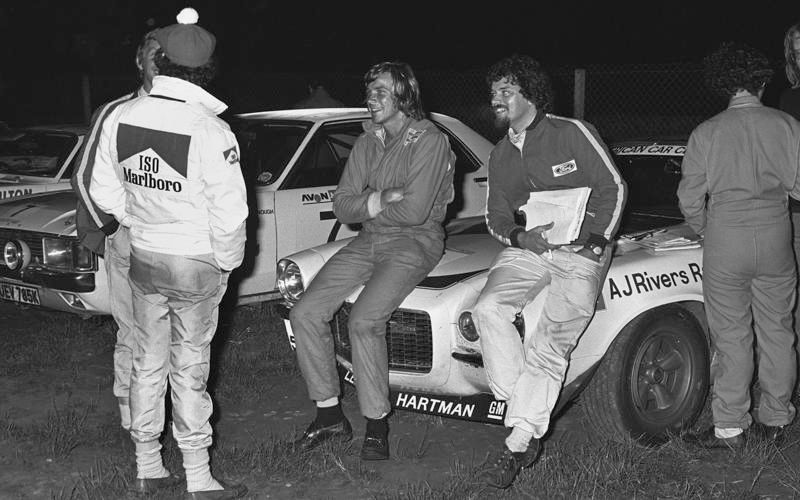 So where does James fit into all of this? I think he qualifies in certain important ways. He won a World Championship or be it in fairly strange circumstances. But he nonetheless won it, and he never, never, ever had the best car. I would argue Schumacher always had the best car in the particular years he won the Championships. Hamilton, by and large, has had the best car. You come back to that old test, which is, name me a memorable race. And there aren't so many memorable races anymore because there aren't. Because there are bits you can't measure. You see, I think that the interesting question is, what's the split. It's a bit like four wheel drive. How much of the power is going out the front and how much is coming out the back? How much is the car and how much is the driver. I personally think, the driver quotient has fallen and the car quotient, the technical quotient, has gone up. The problem is that it doesn't take away from the driver's ability, but what it does do is it makes the driver's ability actually far harder to demonstrate. Because if he out-drives another guy, he doesn't gain a second, he gains point two of a second now, and that makes it more difficult.
The first time I ever saw Hamilton, I thought he was quick and not because of what his lap time was. He was in Australia and I was watching it on the TV. I think it was his first race or his second race, and he came across a corner onto the clay, or whatever it was, and far from trying to adjust the car, he put his foot down and it showed and I thought, 'Wow. That actually takes some balls'. My admiration for Hamilton remains on that one event. Because these cars move so little, it's very hard to get a feeling for when they're actually on the limit. That's just a feature. Basically, the cars are becoming quite boring. The reason it is becoming boring is because it is becoming more dependable. And therefore it becomes boring. That's the problem.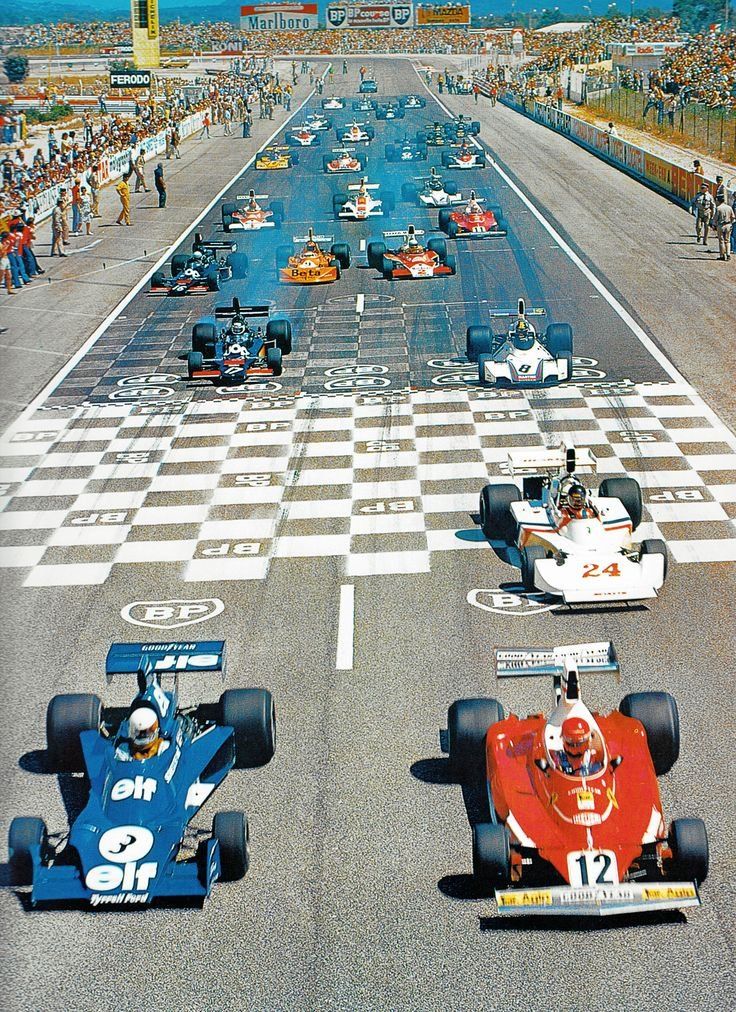 That was the excitement of James. You never knew what was going to happen. And certainly those battles between Niki and James, you couldn't get more exciting racing, particularly when you've got James in not quite as quick a car, pushing it to the absolute max and arguably beyond, in a number of cases.
There isn't the footage now but another race which he should have won was Barcelona, where he pressurised the two Ferraris so much that they took each other off. Again, there were only three cars in the race. And they managed to hit each other, which was a quite outstanding performance.
The legend of Hesketh, Hunt, McLaren, Lauda, Ferrari has been encapsulated in the film Rush, directed by Ron Howard. I am sure you have seen the film. Do you think it successfully captured the era and the story?
No, I don't. I thought it was absolutely f**king rubbish. I know why, because they ran out of money and it had to be finished off being paid for by some Austrian television company, which is why the story changed and it became a Niki film. I know because the film took seven years to get made. Originally it was all going to be about Hesketh Racing. As always, dumbed-down by the sponsors.
You could see the thing was inaccurate because we never had a girl who was anything other than seriously pretty in our pits. They tried to put some girls in that film to be our, so-called, crumpets, or whatever, but they were just a horror story. Please.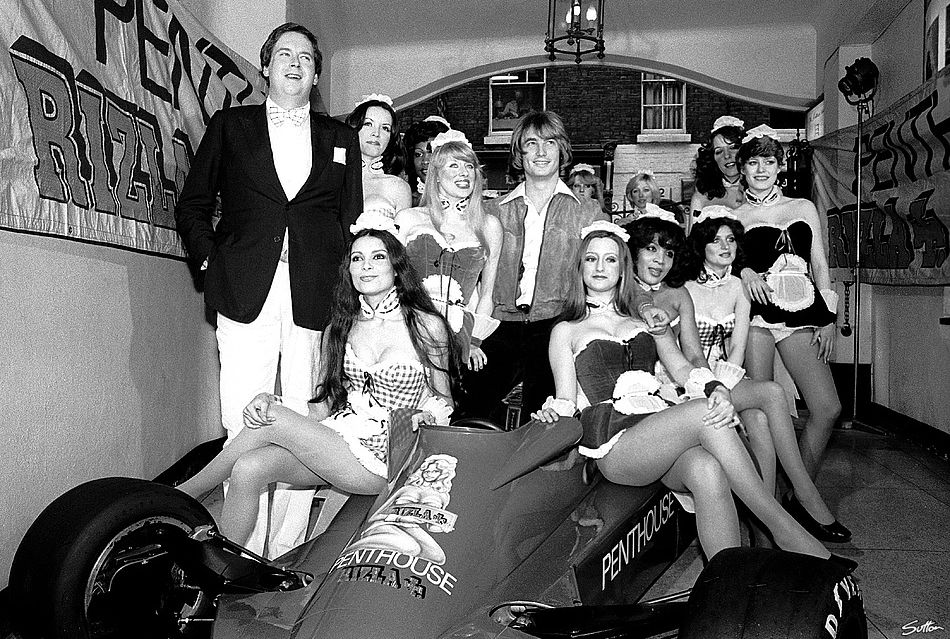 I guess that's interesting feedback!
It's not interesting feedback, it's entirely factual. And it revealed their complete lack of understanding of what the point was. Anyway, who cares as it was a long time ago.
The only people that really do care, the people that really mind about it, which I don't, the people that are furious that Hesketh Racing still gets coverage, are the same people that objected to us when we turned up. They used to say, "You shouldn't be here. You don't understand. This is for professionals."
Well, I think you successfully proved them wrong.
The thing about all those 'professionals' was that they were all basically self appointed!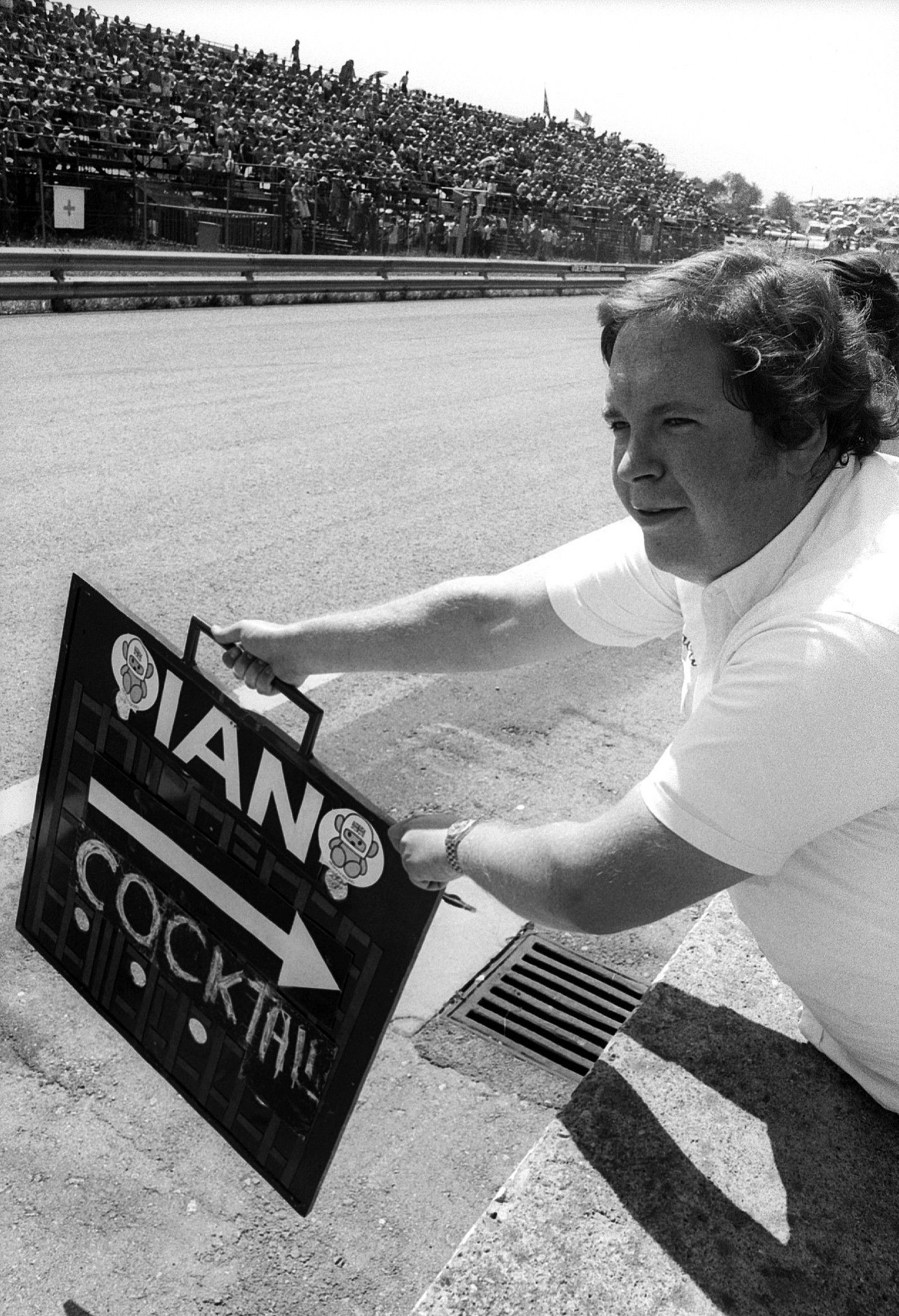 To end with, we've got some quick fire questions. Given your connection to Towcester racecourse, is it motor racing or horse racing?
Difficult. It's not either. Towcester racecourse is complicated because of the dog racing. Due to circumstances of my own making, it makes it impossible to answer that question.I'm not trying to be difficult but it is true.
Favourite circuit?
I think the most beautiful place, but also very dangerous, is Spa. Not the current one, but the old Spa. Fantastic circuit.
Funnily enough, one of our previous interviewees said exactly the same about the old Spa circuit.
I am thrilled that someone else thinks that. I have been there but I've never actually been there for a race.
I think it was Gillian Goldsmith, who raced as Gillian Fortescue-Thomas, who raced there in period. Her comment in the interview was that if you broke down on the long section of Spa, you had to make sure you had enough change to get the bus back to the pits!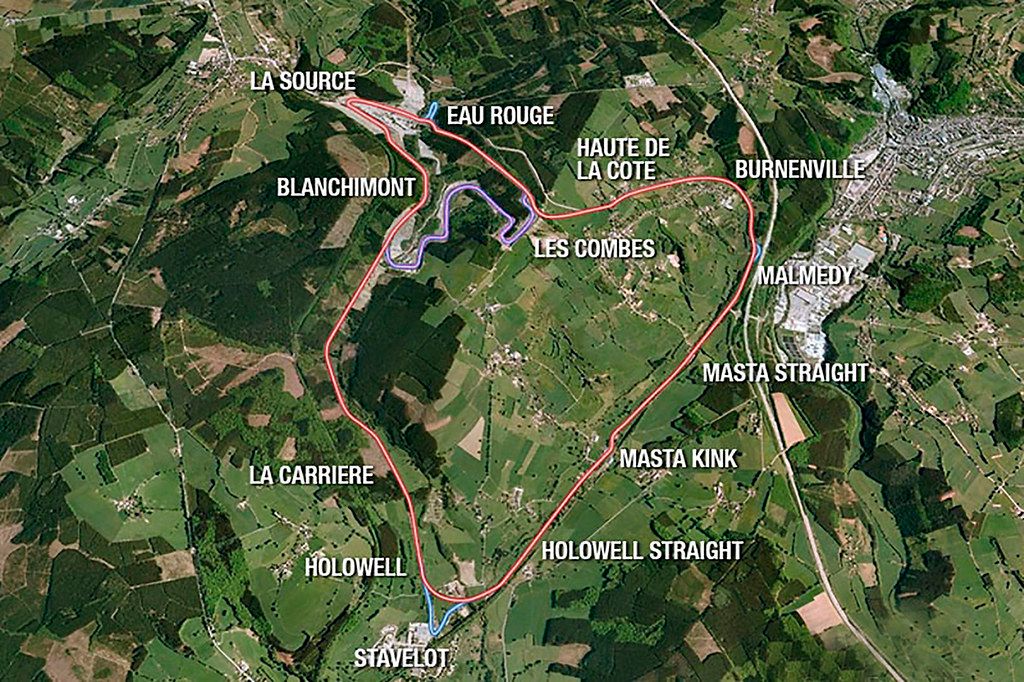 Yeah, it was huge and fast and it's the middle of history. You've got everything. The Spa hotel, because it is a spa, was where the German High Command spent the whole First World War. That's where the First World War was run from. It's part of history. It's where Richard Seaman died, you know. Seaman is the great unknown in all these things, like the who's who of great drivers, who's the best driver. He got bad press at the time because he drove for Mercedes and all the rest of it, but we will never know how good Seaman was as there is not enough footage. Another guy who I suspect could also have been a World Champion is Roger Williamson. He got killed when I was there at Zandvoort in 1973.
Most memorable Hesketh Racing moment?
I think winning the Daily Express Trophy because winning your first race is always a bigger thrill. Winning the Dutch Grand Prix, everyone said, "you must feel that this is the greatest moment of your life". Actually, the greatest moment was the first win. In a way, my greatest interest was actually in building the car. I've never had any interest in being a racing driver. And so, winning that first time has to be it, although it may not be considered a classic race, but I don't care.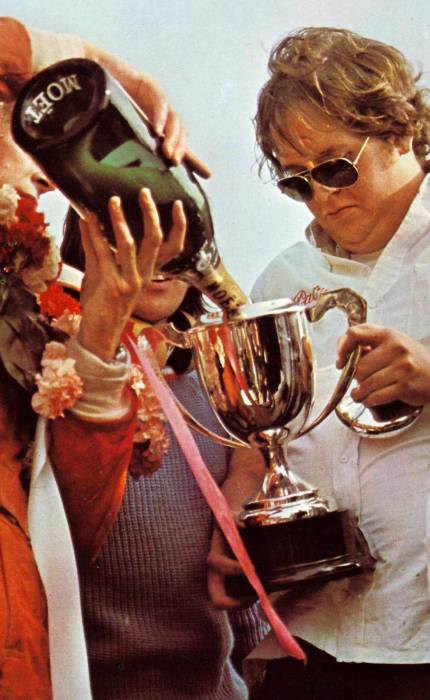 I imagine there were some celebrations after that first win?
There certainly were!
Last question. What's your favourite road car you've ever owned?
There are only three cars which I would put into this and they are very, very different cars. I had a Ferrari 275 GTB/4, which was a quite outstanding car. And, most importantly, with alloy wheels, not those ghastly dished Borranis, which everyone seems to now put them back on. Totally f**king wrong. Any serious 275 owner at the time, contemporaneously, had the alloy wheels. Only pimps specified wire wheels at Egham. You know, not on. I had an RS Porsche, a semi race car.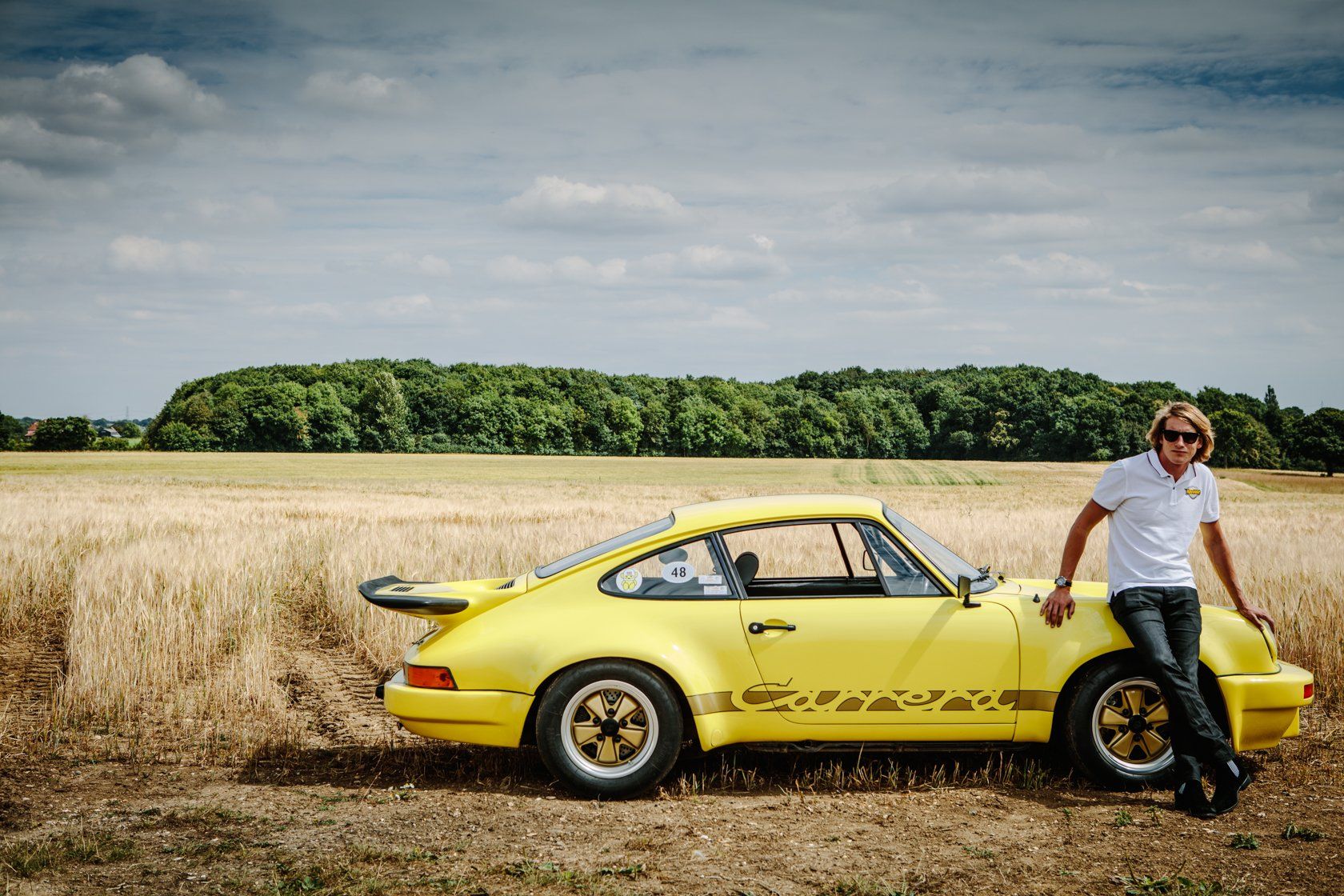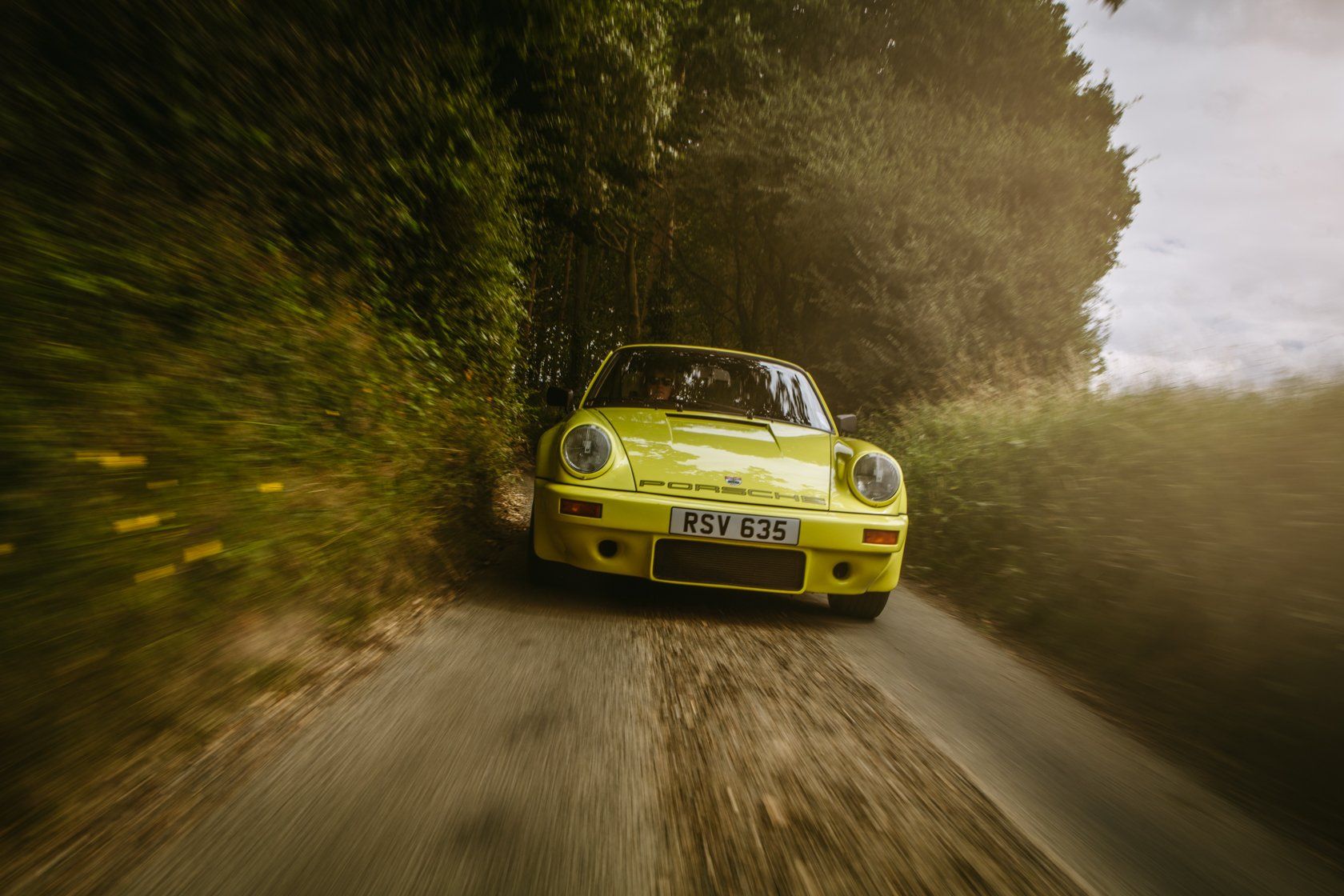 The other car which I only got rid of last year, which was a quite outstanding car was a twin turbo diesel Porsche Cayenne. It was really quite remarkable. The difficulty is that while those three cars all sound very different, the tragedy is that the Cayenne bloody nearly did what the other two did, with a lot less bother and a great deal more comfort. That raises a whole raft of issues, like whether you ever want to own a classic car. [laughs]. I think in pure erotica, the 275 4 Cam. Combined with the pain of selling it for £5,250 and thinking I had done rather well. I loved it so much I can even remember its number plate, and it's a long time ago, VWC 845F.
I have been a passenger in a 275 on a rally in Italy before and, I must admit, I did slightly fall in love with the car.
I went in one that was owned by a hedge fund manager and he had absolutely, totally f**cking ruined it. He said, "Have you noticed anything?" I said, "There is something wrong with it, because the brakes don't fade any more." He said, "I had that fixed, with some modern hydraulic system." The whole point about it, which made it a tricky car to drive, was that you've got three sets of corners, so you had to think about brakes so they didn't get too hot. Its other lovely feature, which I really adored, was because it had a transaxle gearbox and it was always freezing cold in the morning, so you had to find a large square, like Belgrave Square, as you could only get it going in second gear. You had to sort of wander around it for about three laps to warm it up. It wouldn't change gear otherwise.
Thank you Lord Hesketh. Conscious I have taken up a lot of your time. Some great answers and stories. The Hesketh and Hunt era is one of my favourite periods of motorsport. I think your interview now has just solidified it as my all time favourite period. Thank you so much.
---
---