Racing History: The Apex Interviews Gregor Fisken
When it comes to cars, the phrase "race on Sunday, sell on Monday" is never far behind, and there is probably nobody in the vintage, classic and competition car market who embodies it more fully than our guest this week: Gregor Fisken, of Fiskens Fine Historic Automobiles. Some of the world's greatest cars have passed over the cobbles of Gregor's premises in London's Queens Gate Place Mews, and Fiskens is universally recognised as one of the most important dealerships in the collector's car landscape.
But that's not all - when he can spare a moment, Gregor is also a bona fide racing driver with multiple Le Mans appearances to his name, including time as a works driver for Courage in the LMP1 class and racing a factory-backed Larbre run Aston Martin DBR9 GT1. He really has done it all, and we were thrilled to have him join us to talk about his early days, the joys of endurance racing, and his perspectives on the market.
Hector Kociak interviews Gregor Fisken for The Apex by Custodian. Recorded and Produced by Jeremy Hindle and Guillaume Campos. Transcribed by David Marcus. Edited by Hector Kociak & Charles Clegg.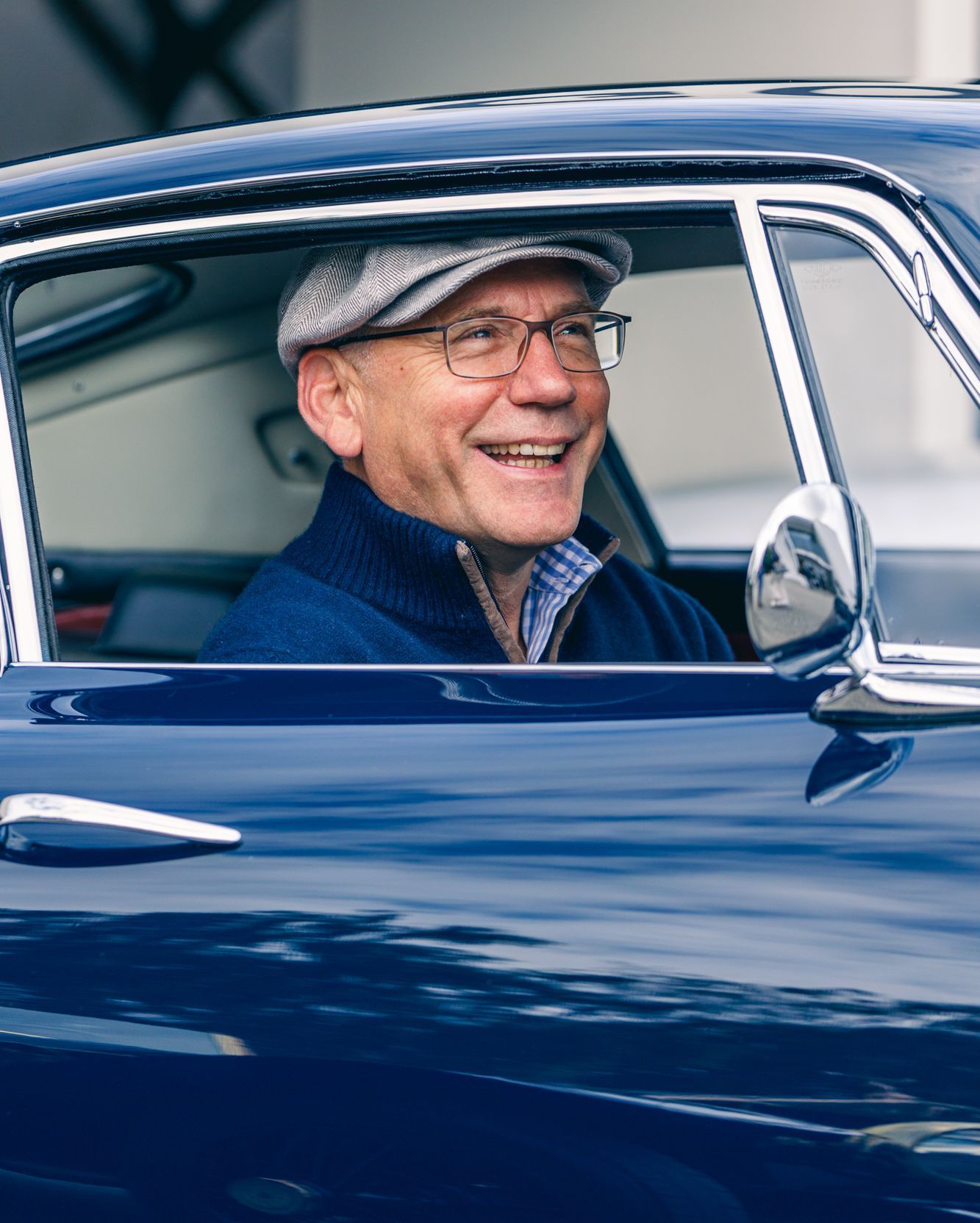 Could you tell us a bit about your early days in the motoring business, and how you started out in the world of cars?
I've got to give immense credit to my mother and father. Both Mum and Dad were great car enthusiasts, and my father, when he left the army and married Mum, set up a little petrol station and country garage in a place called Kingsmuir up in Angus in Scotland. Mum had been introduced to lovely cars by my grandfather, who was a great car enthusiast - he had Ferraris, Mercedes, all sorts of lovely cars, and was a real petrolhead. He loved his motoring and that passed onto Mum. Dad had a great love of cars too, and what they did in their little petrol station was beyond selling what they called 'bread and butter' cars. They used to get lovely exotic cars for friends; they'd travel down to London and bring up the odd Ferrari, the odd Triumph Stag, and Jensens and Aston Martins.
So when I was a kid it was always wonderful when dad returned from the south with some automotive piece of joy, and we always had lovely old cars around us. In those days collecting cars was all about vintage and veteran cars, or cars from the 1930s. Up in Scotland there was a great community of guys who were passionate about vintage Bentleys, Alvises and indeed some of the other exotic marques: Bugattis, Delahayes and things like that. There was always a group of enthusiasts that we would meet going to car shows, and that's what started it.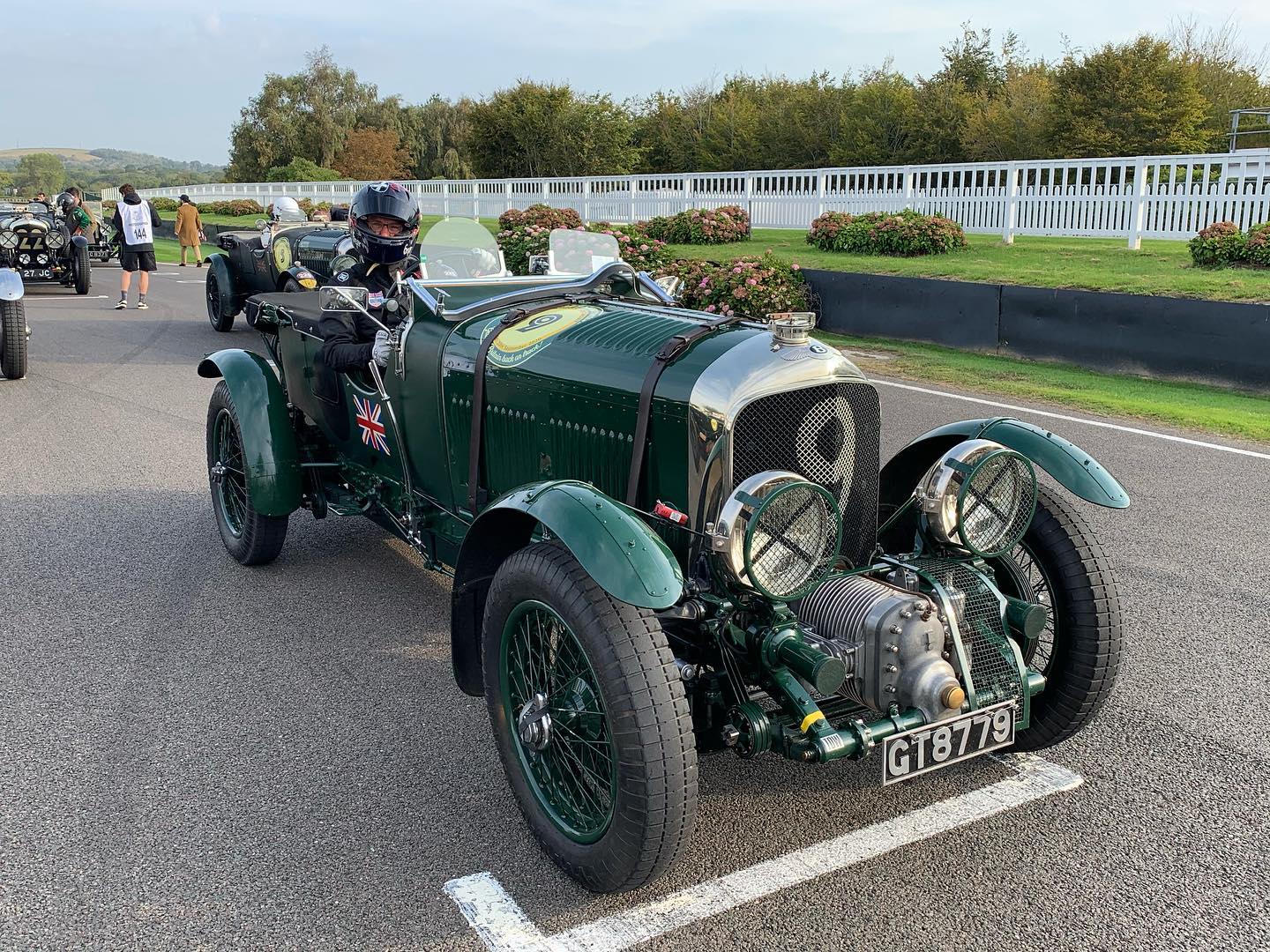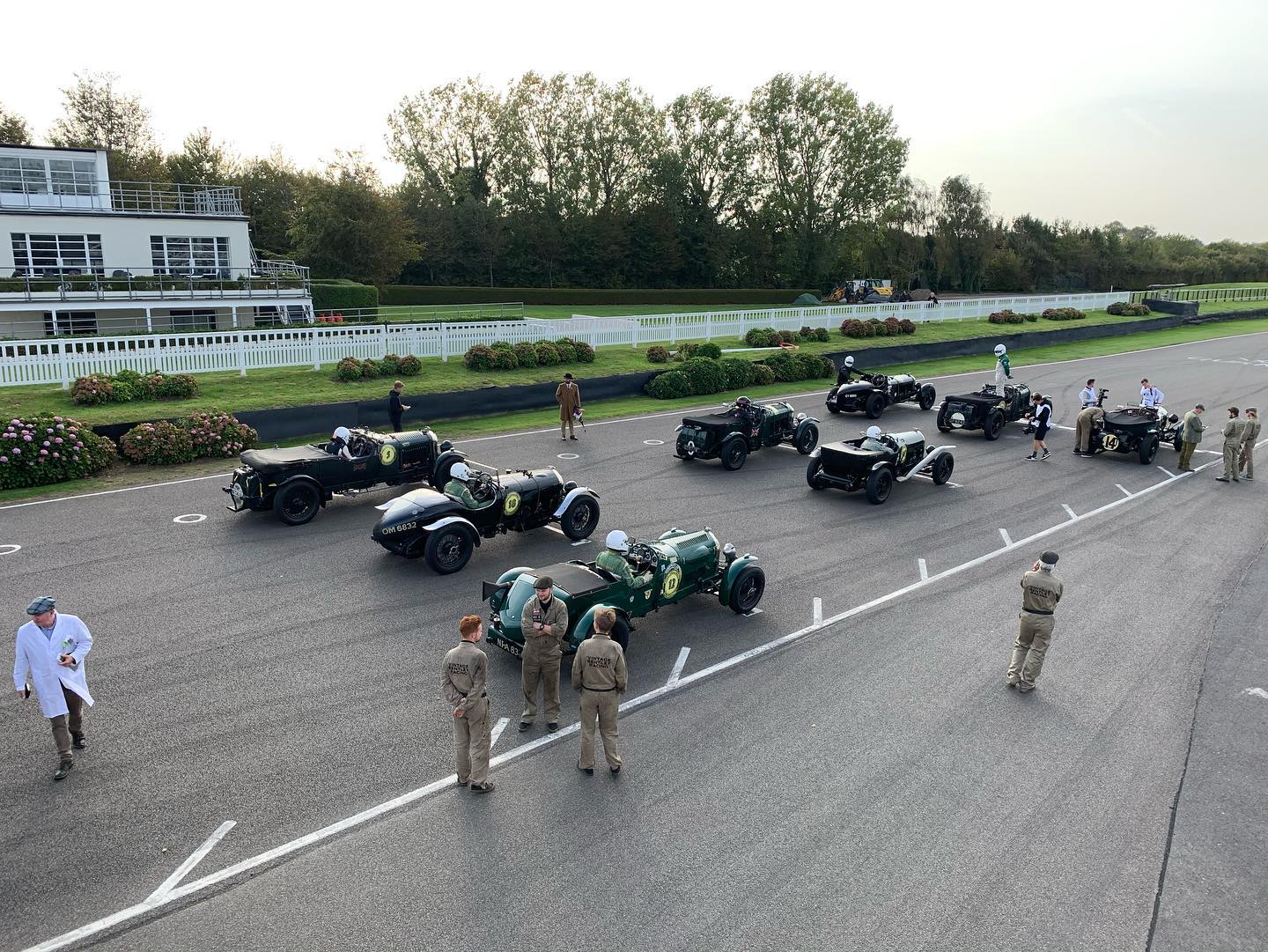 I read somewhere that the respected restorer Bunty Scott-Moncrieff took you under his wing at an early stage. Could you tell us a bit more about him and what influence he had on you?
It was my great good fortune to be taken under Bunty's wing. I was something of a failed school boy, and I had gotten myself into a lot of trouble at school. I was lucky with my housemaster because he loved cars, but I was no academic. I loved music, and I loved drinking and smoking; that love didn't sit well with the school curriculum! I should have been expelled ages before the final strike came. My housemaster, a lovely man called John Arkell, said to my parents - look, there's just no point Gregor carrying on at school. So I went home (I think I was just under 16) and I started working in Mum and Dad's workshop. I was working on commercial vehicles, and that was great - I'm no mechanic, but I loved getting involved, taking things apart and seeing how things worked.
There was a memorable lunch where I met this wonderful man, Bunty Scott-Moncrieff, who was an absolute legend. He had written books on vintage and veteran cars. He was famed - his handle on his adverts back in the 1960s and 70s was 'a purveyor of horseless carriages to the nobility and gentry since 1927' - and I had read his books. When I met him, we got on famously. He used to come up to Scotland a fair bit; on his wife's side of the family, there was an old stately home about three miles from where we lived. His son Humphrey was in the classic car business, and my dad would often find old Bentleys and Rolls Royces from some of the Scottish sporting estates and Humphrey would bring them south. Through Humphrey we met Bunty. He was told over lunch about the trouble I got in at school, and he said "send the dear boy down south to me, we'll look after him". So I was packed off to work in the workshops of David Scott-Moncrieff & Son in Leek, Staffordshire, and I lived with Bunty and his wonderful wife Averil Scott-Moncrieff in a lovely cottage, which was part of an old folly below Averil's family stately home, Basford Hall. My rent was a bottle of gin a week, and my bed wasn't long enough for me (it was apparently Napoleon's travelling cot), so I used to wear hairy kilt socks on my feet because they stuck out at the end of the bed. I absolutely loved it.
It was a bit of a baptism of fire for me, because I was a spoilt little public school boy and I had to roll up my sleeves and work as an apprentice mechanic in the workshops. However the mechanics there were really great guys. They took me under their wing and used to have a lot of fun at my expense. The workshop was filled with really fabulous cars, and I was just a pig in poo, you know - it was fantastic. With the stories that I heard from Bunty and Averil, it was an education by night and it was an education by day, and it changed my life forever.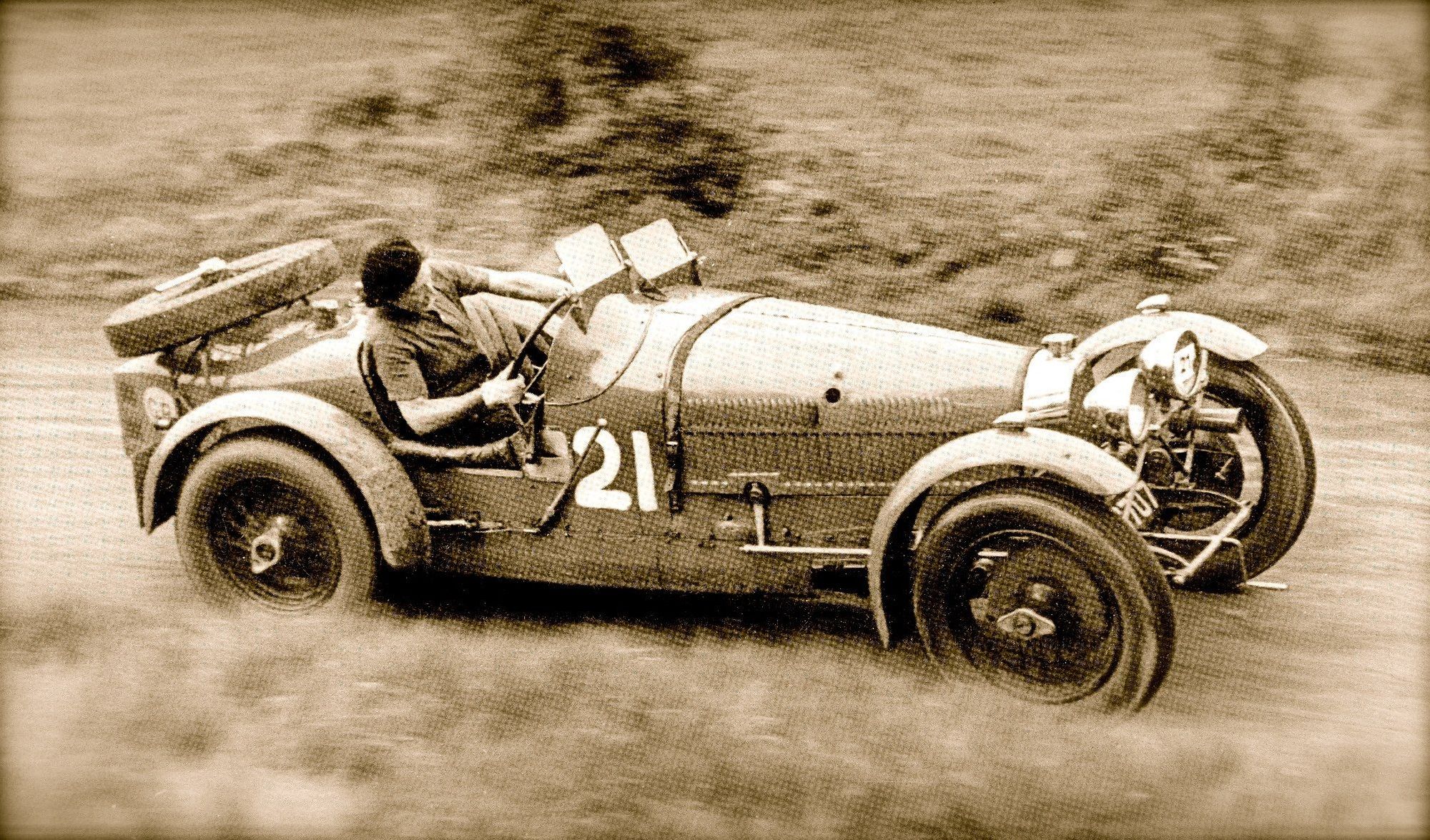 Turning to the modern business, Fiskens has always had extremely impressive and rare stock. What makes for a good consignment, and what do you look for in cars you take on?
We've got a bit of a handle at Fiskens: 'where the world's greatest cars come to be sold'. What defines greatness? It's not necessarily price. It's about being the best of the breed. If you're talking about a Ferrari, a Jaguar, a Bentley, a Bugatti or an Alfa, I suppose the holy grail is the car with the most interesting history, in the highest state of originality. Our market can be quite nuanced, however. With different marques you look for slightly different things.
With a race car it can all be about racing success and history, but of course some of the cars with the greatest racing histories have had the hardest lives, so they don't end up being the most original. There's the car that did very little racing and got put away and hardly used, but there are certain cars which have great racing histories and never had terrible days in their lives; if they got bashed they got repaired in period, and so they retain the key elements of originality with wonderful patina as well. But it does change, and it is quite nuanced depending upon the marque and the type. With a road car, for example some fantastic Bugatti Type 55 which you wouldn't expect to race, if you could find one that's been in epic long term ownership, with a loving collector or enthusiast for half a century or more… when that type of car comes towards us, that's really exciting. Where something has been really cherished, and hasn't been on the market forever publicly, that for us is an exciting consignment.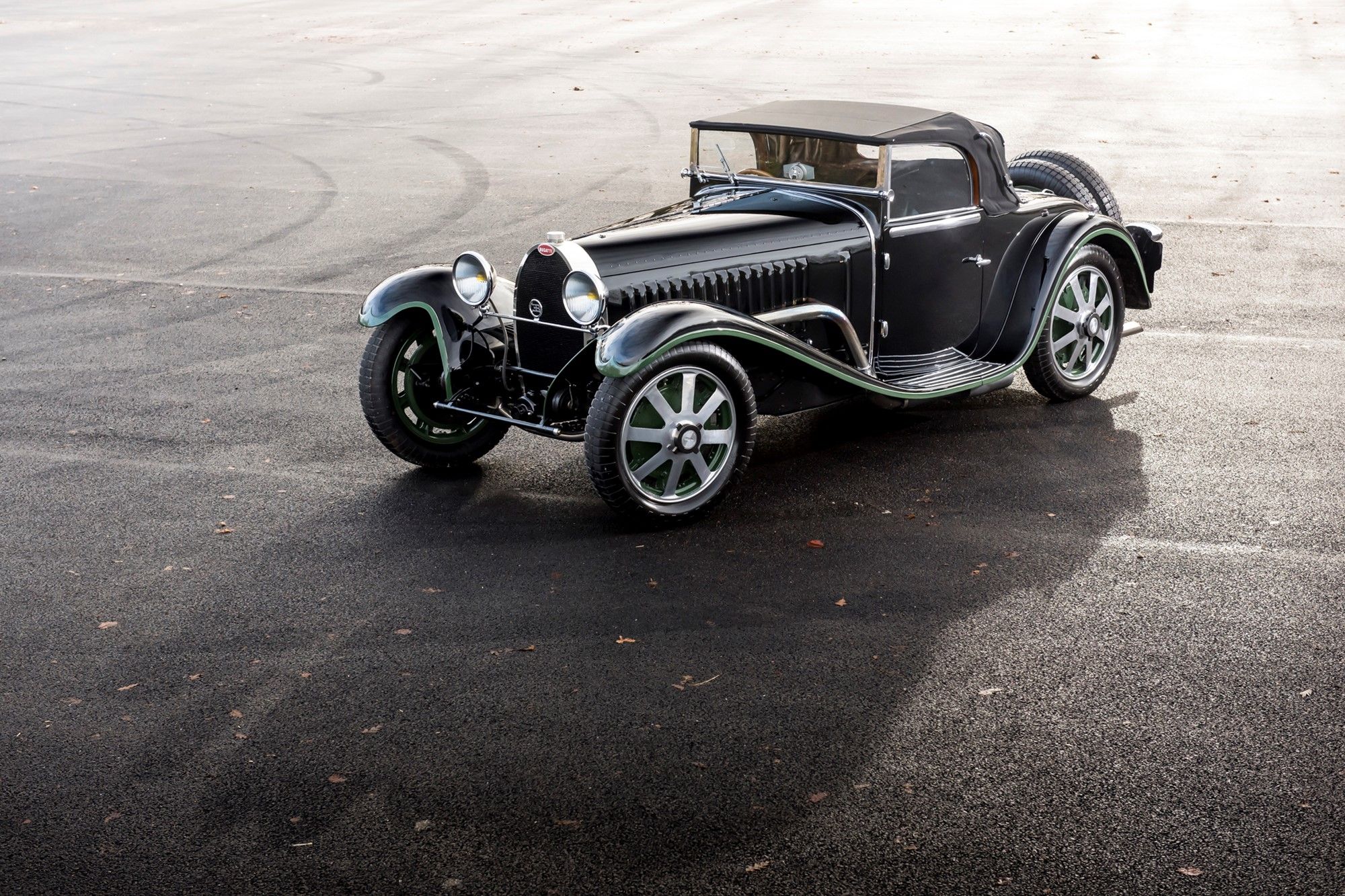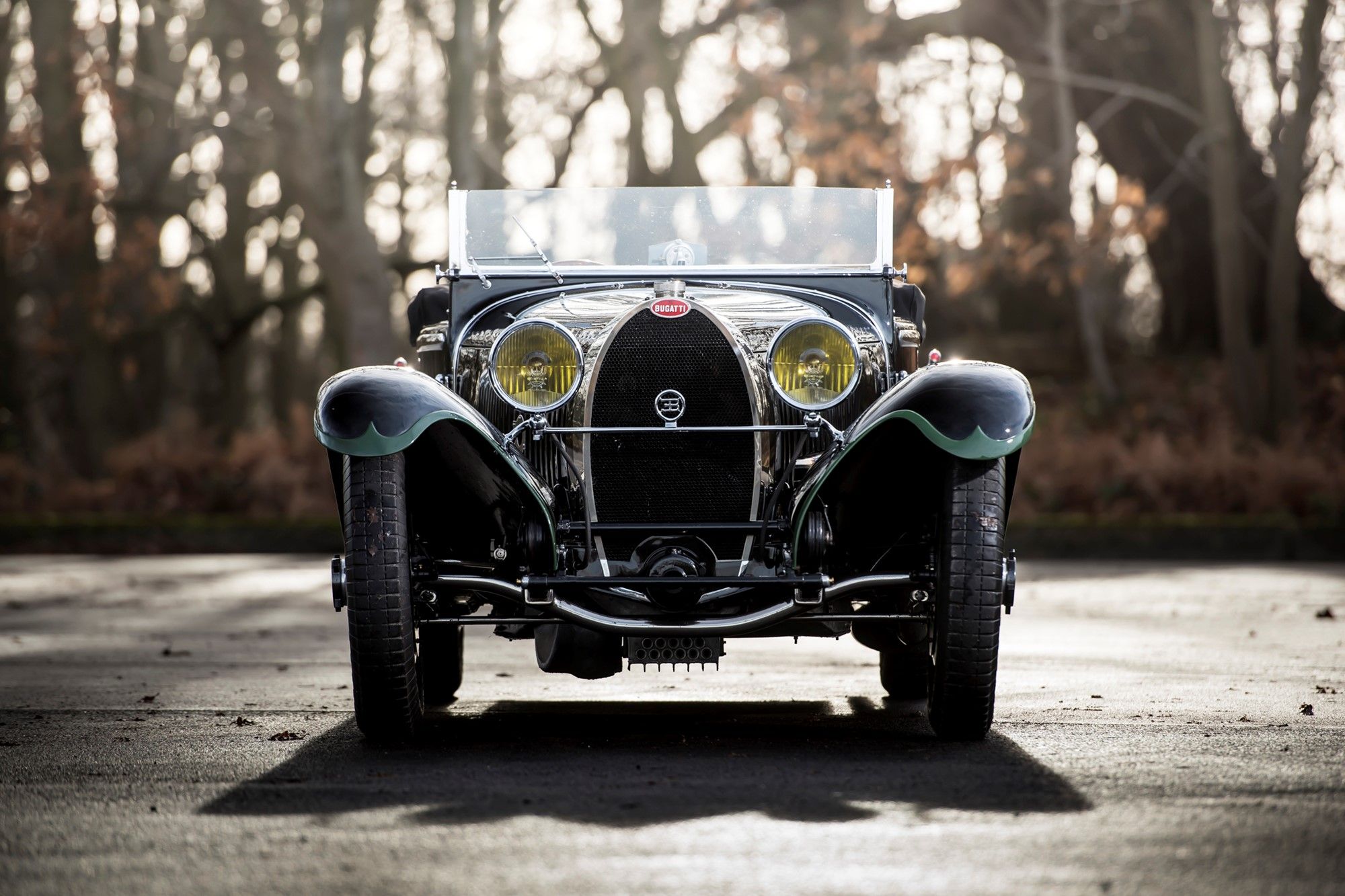 You frequently race cars as well - everything from truly vintage ones to modern equipment. How does that inform your work, and does it give you special insights that you can share with your clients?
That's a good question. Someone said to me once, Gregor, you must be an amazing salesman. Well, I'm really not a salesman. I have never, ever sold a car to anyone in my life. By saying someone is a good salesman, there's an implication that you're persuading someone to do something they might not want to have done. To answer your question, by racing the cars and being involved with them, the cars make an impression on you, and if you're an enthusiast, you get excited. If I step out of having driven a Maserati 250F or some wonderful Silver Ghost on the road, or a 4 ½ litre Bentley, talking to someone afterwards, I just talk about the car. I speak for the car, and at the end of that conversation someone says, do you know, that's fantastic - can I have it please? Wonderful. It's no more complicated than that.
When we get cars here at Fiskens, for the younger people who work in the business, the first thing I say to them is to get in the car and take it for a drive. Go and see what it's like, because for me these are not things you can look at academically. We are in a privileged position here with these amazing cars, and until you've driven them, until you've experienced them, you can't speak for the car. It's amazing when, on the rare occasions when things go quiet here, I say "let's just take them all out and go for a drive". As soon as the cars come alive, we come alive. I would hate to have a job where I had to sell something, or I had to speak for something I didn't believe in or didn't have a passion for. That's why driving them is what it's all about.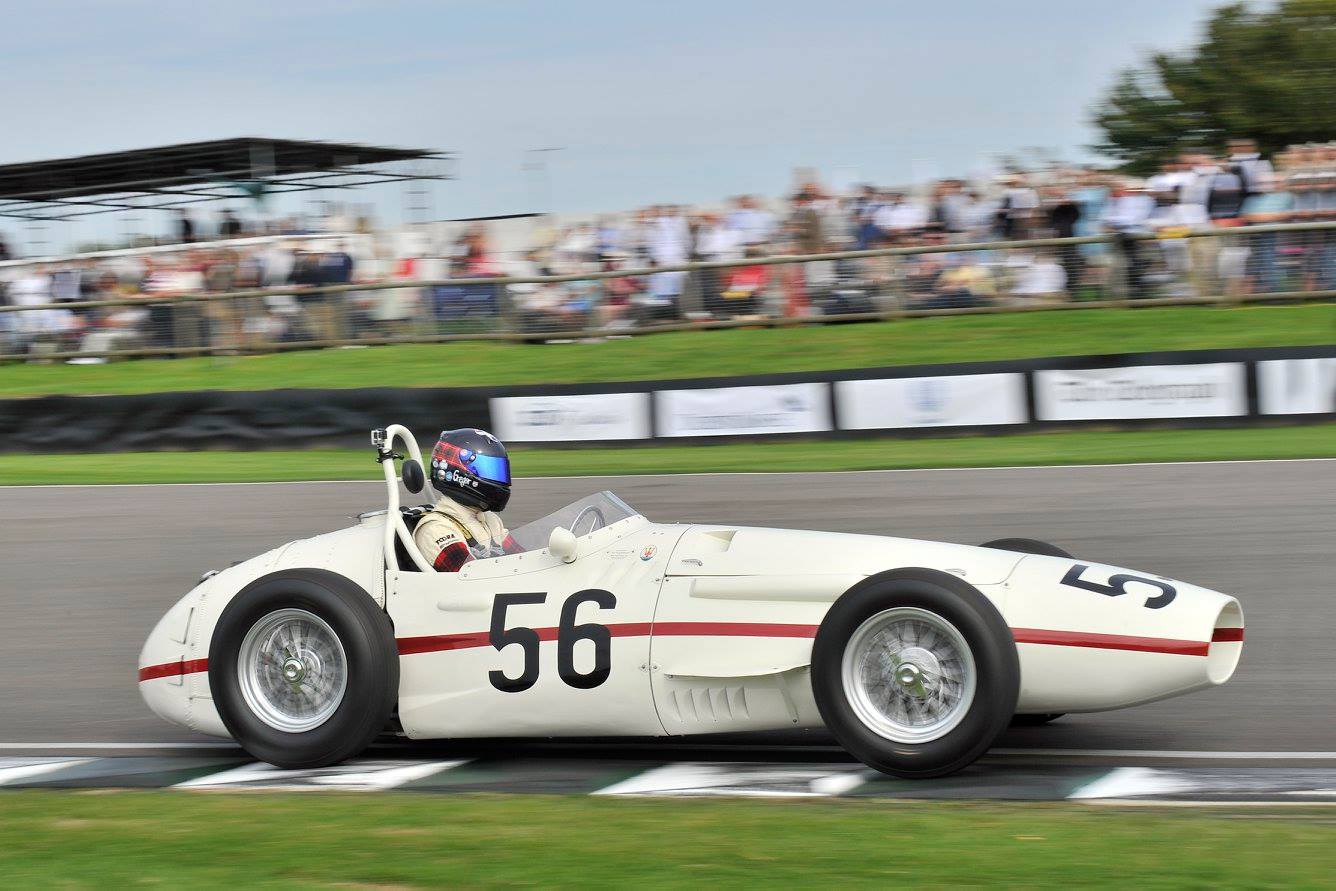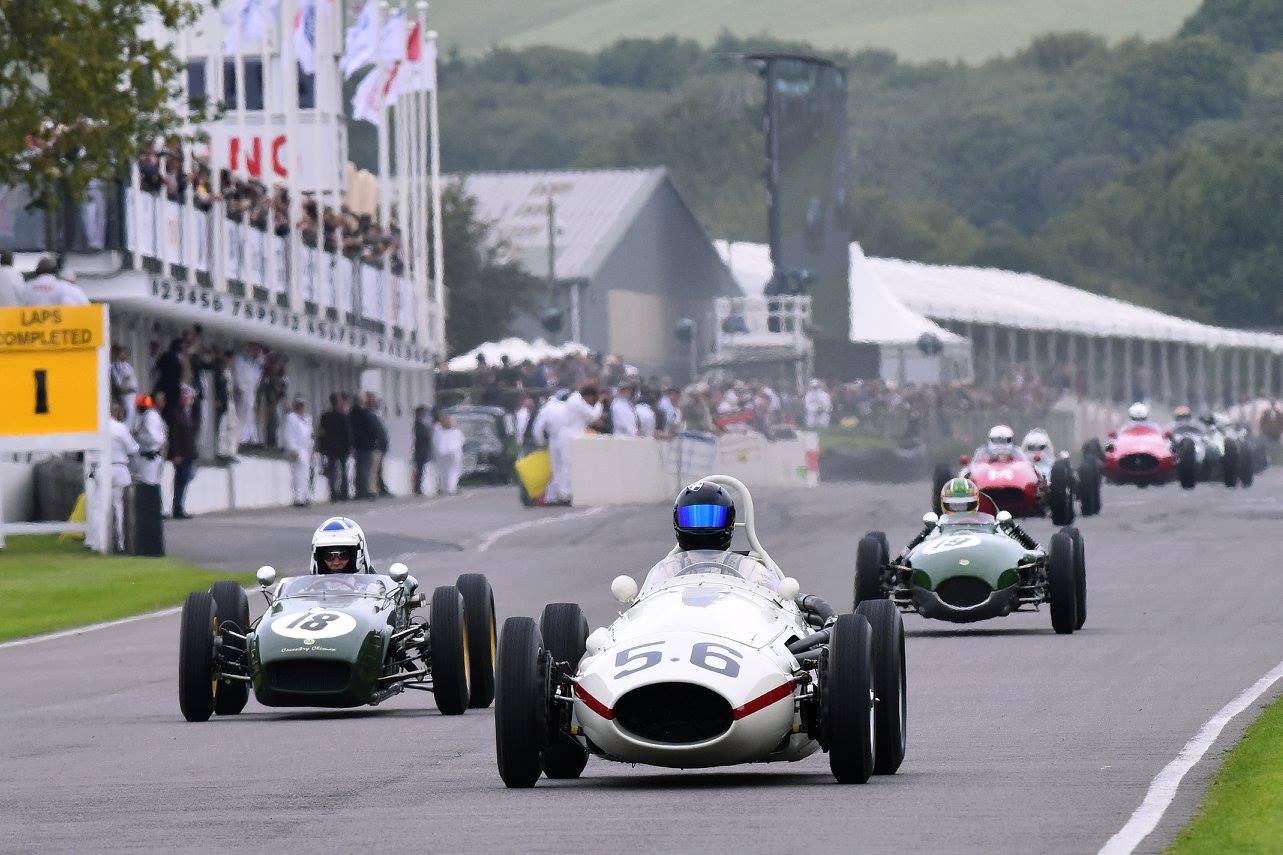 That makes absolute sense. Sticking to racing, you seem to be a fan of endurance events - you've raced everything from BMW M3s and Porsche GT3s to prototypes at Le Mans, Sebring, Spa, and the Nürburgring. What do you like about that form of racing, and what are your standout endurance racing memories or experiences?
Again, it comes back to a little bit of a childhood thing. When I was 15 and my little brother Dougal was 13, we went to Le Mans for the first time, on a vintage Bentley trip. I think it was about 1978, to celebrate one of the Bentley wins there, and they allowed us in the Bentleys to do a few laps on the track. I remember my dad was driving, and we had driven all the way down from Scotland in the back of a Speed 6 Bentley, which was quite an experience (half of it spent under the tonneau!).
I remember Mum was up front with Dad, we had just left the pits and my brother and I were in the back and oh, it was just fantastic. There were all these genuine team cars in front of us and everyone was really buzzed up, and I remember we got to Tertre Rouge, with that fabulous line of trees just as you go onto the Mulsanne Straight. I had seen all the pictures and I had read Tim Birkin's biography, and I remember a car was coming onto Tertre Rouge, onto the Mulsanne, my mum was shouting at my father, "Ian, slow down, slow down!" and my brother Dougal and I were shouting at Dad going "go on dad, go on dad!" because I think someone had tried to take us on the inside! I remember as we went down the Mulsanne Straight something just hit me in my veins. I was like - I'm going to race here, this is it, there's nothing else more important to me.
Of course I had that kiddie dream of wanting to be Birkin or Barnato, and I wanted to race a vintage Bentley at Le Mans. I think that's what started it. Then it was all about Le Mans, and then of course the more I studied, I got into reading about the great Jaguar wins, and the Ferraris in the '60s, the great Ford versus Ferrari battle. Then I read about Derek Bell and Jacky Ickx, and it was all amazing; but throughout all of these stories was a little thread. There was always a gentleman driver who drove at Le Mans, either with a professional or without, and I guess I cottoned onto the idea. I didn't think I could blag my way into a Formula 1 career, but it seemed to me possible as an amateur to get yourself to Le Mans. That, I guess, was my dream, but I didn't have the means, the wherewithal or the contacts to get there. Later circumstances arose where friends of mine were racing BMWs and Caterhams, and I had always wanted to go to the Nürburgring and race on the Nordschleife. I started doing these 24-hour races on the Nordschleife and at Spa, and once I did my first long-distance race, that was it for me.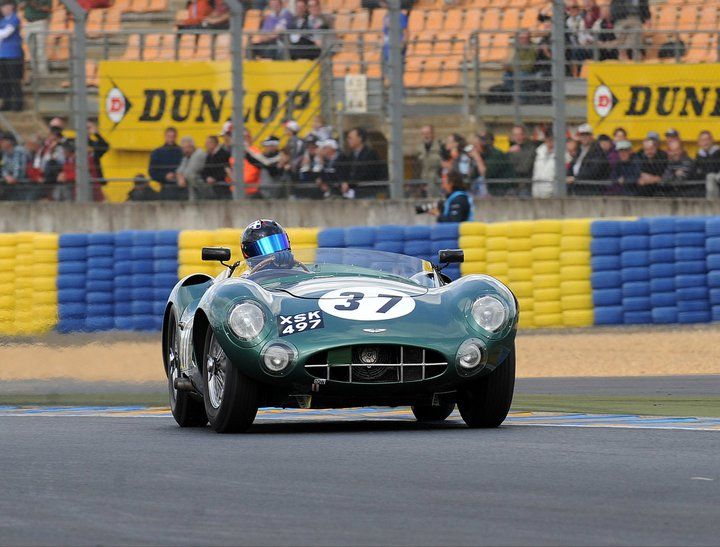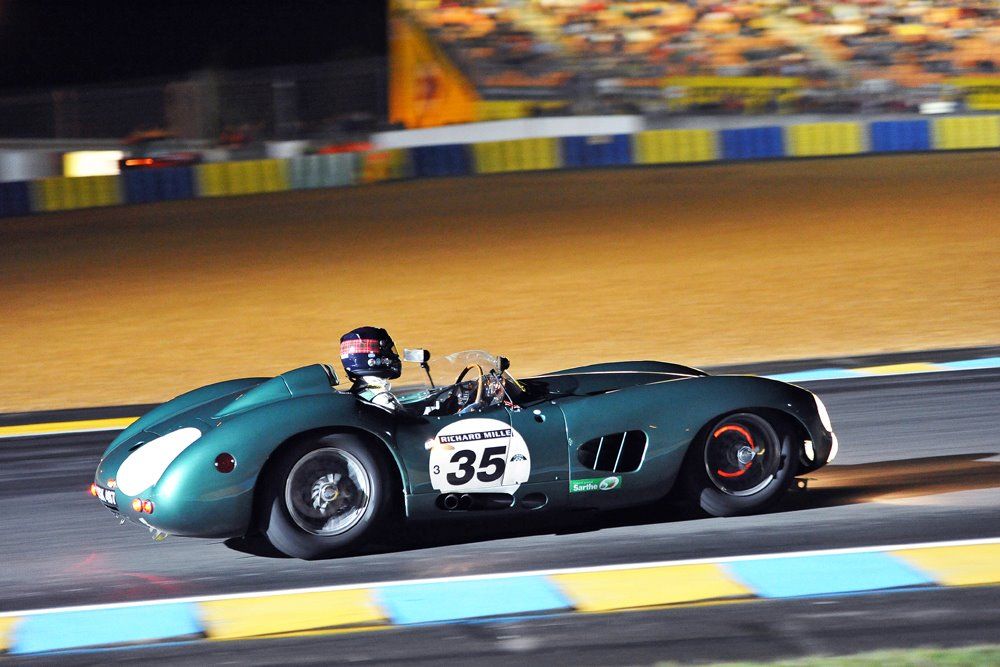 There's just something about it.
Yes, it's not about just one person, it's about a team, it's about making it to the end. I think in the beginning, particularly when I did the BMW racing, there was an almost Iron Man kind of aura about it. Some of the stints we'd do in the cars would be two and a bit hours and then another hour and a bit or whatever - they were massive, long stints. It was something really quite appealing about that, lap after lap after lap. I have a huge appreciation for Grand Prix racing, but Grand Prix racing can never give you sunset. When you're at Le Mans and you've gone through the night, and you're going down towards Indianapolis at 200 mph and the sun is just starting to come up and you start to pick out the trees... there's that sense of right, we're through the night, I think we can make it. I think there's things like that which are special to endurance racing.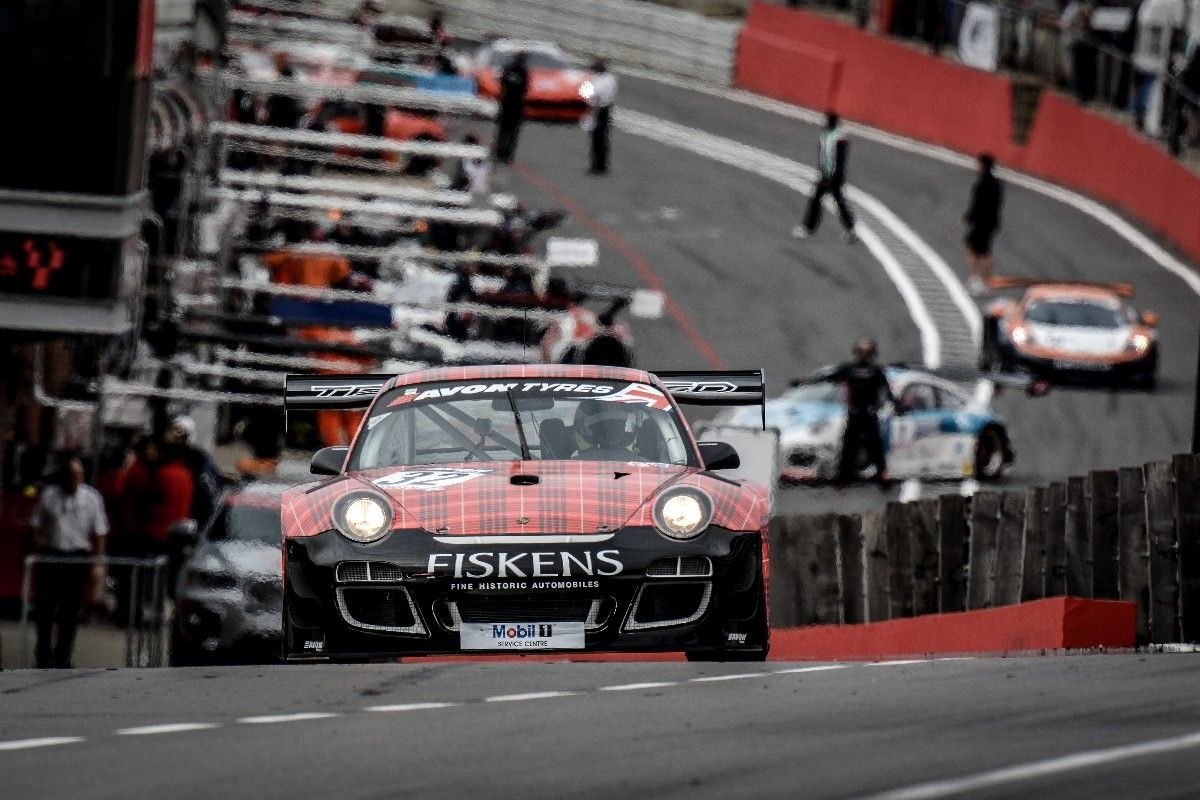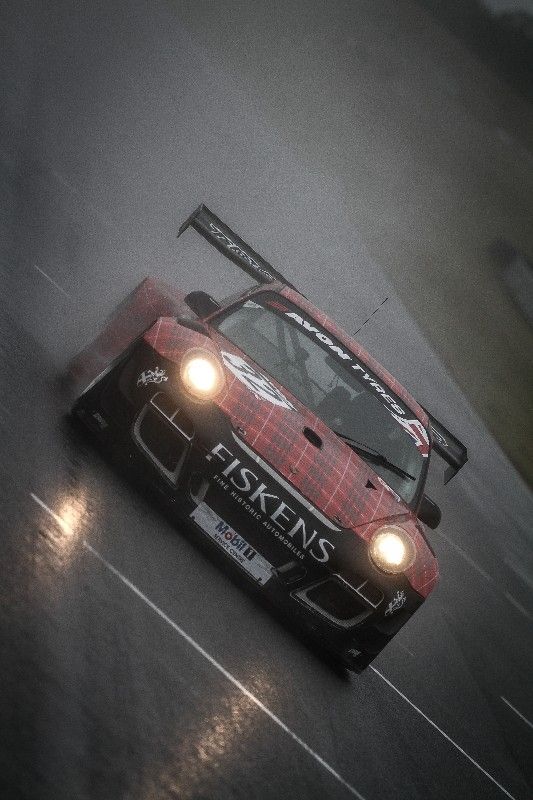 You took me away there! On the cars themselves, you've raced things like the Aston Martin DBR1, the Jaguar D-Type, the Maserati 200S and many others. What were your standouts from those cars, and how does that sort of car compare to the more modern racing machinery that you've driven?
If you were to draw a difference between the older cars and the modern cars, I think the older cars are a little bit more about car control. Modern cars, if you are driving a car on slicks and you start to slide it, you're generally in a position where you're correcting something which can turn into an accident. When you're racing the old cars, it's all about the four wheel drift. It's an awful lot about car control, and I just love that.
With the old cars, something like the DBR1 Aston or a Maserati 250F, you just have these beautiful four wheel drifts out of them. The finest experience I had was when a client very kindly lent me a Ferrari 250 GTO to race, years and years ago, and I remember that car reminded me of when I was back up in Scotland. I used to do some special stage rallying; I drove Ford Escorts and Toyota Corollas and Celicas and things like that. With those, if you were on the loose surface, you could just about back them into a corner where you turn in, and you would almost be looking through the rear windscreen. I remember the Ferrari 250 GTO was like that. You could slide it, and it would send you a little letter saying okay, we're sliding, and then it would send you another letter saying, I'm sliding some more, and you drove it on the steering wheel but you also drove it on the accelerator. A lot of the drift was controlled by your right foot. I remember the angles you could get this GTO at, where you thought 'I'm going to spin it', and you just didn't spin it - it was just awesome, and I think old cars really give you that.
The modern stuff is all about grip. Particularly with cars like some of the prototypes or even take the DBR9 that I raced for Larbre: it had a reasonable amount of downforce, which meant the faster you went the more grip the car generated because of the load that was being pushed onto it by the front splitter and rear wing, and it was just incredible how you could use that to brake unbelievably late. You could use that in the high speed corners too, where the faster you went, you almost had the sense of having an elephant on the front and an elephant on the back of the car. But that takes a degree of belief in the aero, so you are putting your faith into aerodynamics. So they are very different, but you're still driving, and there's still limits, and it's all about getting up to the limit and being as fast as possible.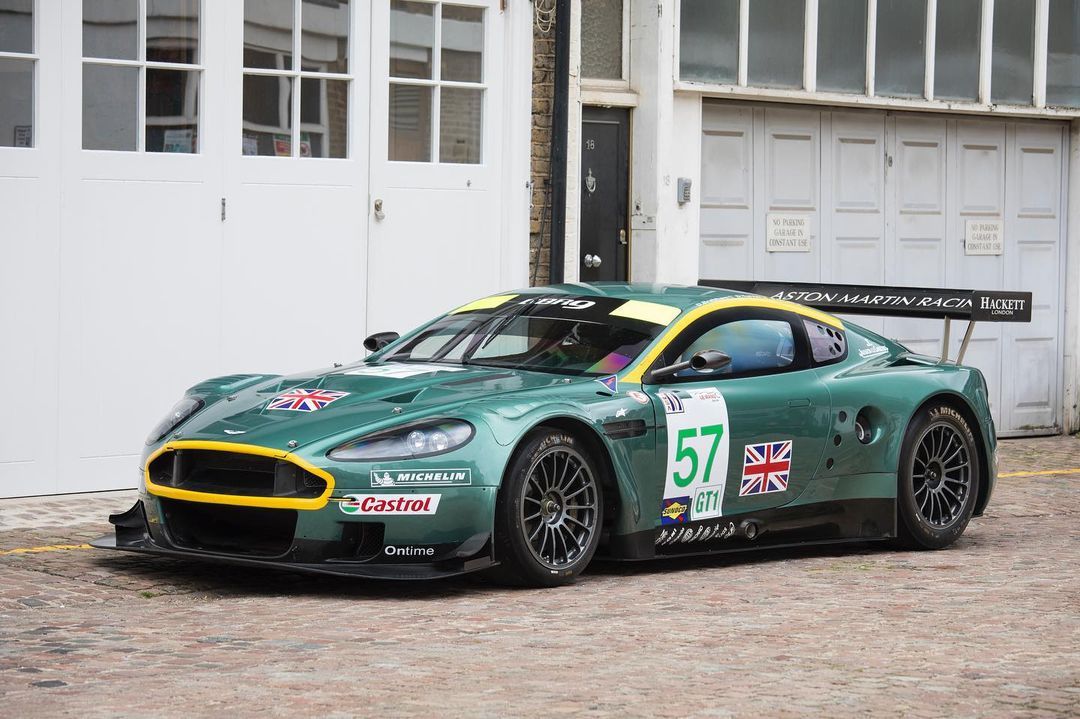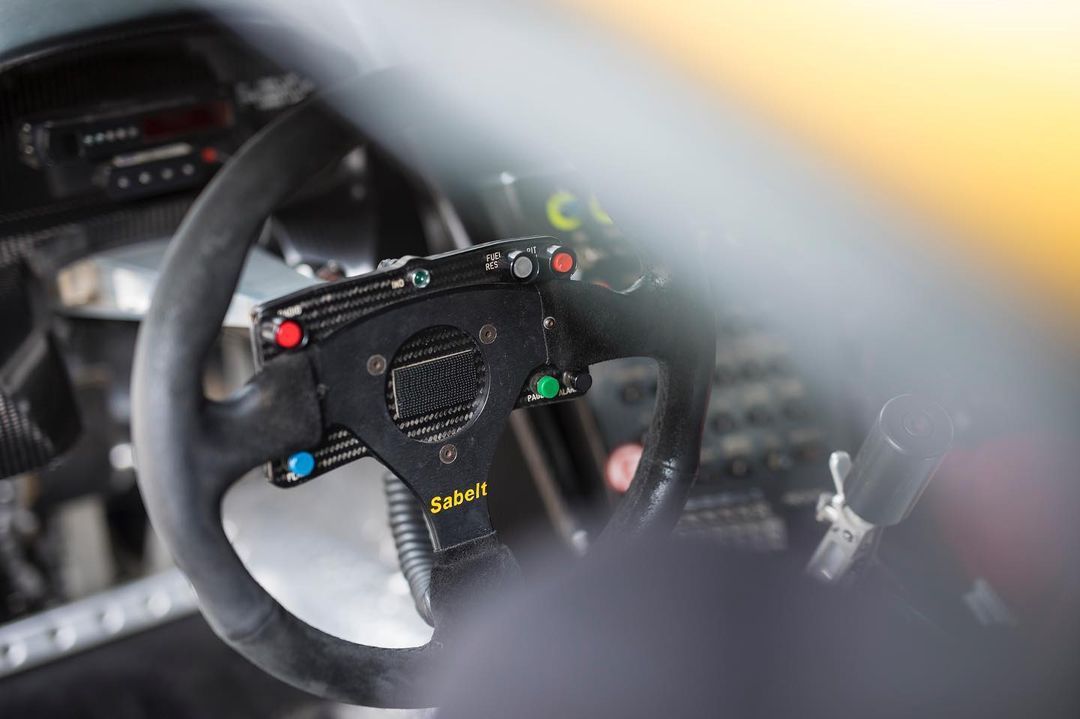 I love the sound of those two philosophies. Let's talk about your personal car collection. From the little I have read, I know it contains a number of pre-war cars. There's a Bentley 4.5 litre and there's a Vauxhall 30/98 I believe. Could you tell us a bit about your own personal taste and what it is about the ones you own that interests you?
First of all, I think whilst I'm lucky enough to have kept a few nice old cars along the way myself, I have always had champagne dreams but ginger pop money. Because of my wonderful clients and friends, I have lived vicariously through their cars. Some of the greatest cars which I have had the privilege of racing and driving I never could afford myself - and if I could have afforded them, there's always a flat to buy, or children to feed, that sort of thing.
One of my mentors was a lovely man called Dan Margulies, one of the pioneering motor traders and for many years our next door neighbour here in the Mews. I remember him giving me some advice, which was almost contrary to his own experience in life. He said he regretted not having kept a few nice cars along the way. I took that to heart, so what I've always tried to do is always keep one or two really nice cars. Now I haven't been able to keep them forever, but along the way I owned a wonderful Ecurie Ecosse Jaguar C-Type and a Ford France GT40… all those cars we kept for many years and enjoyed them along the way. The one car I have never ever been without is a vintage Bentley, and if I was down to my last car, it would be a 4 ½ litre Bentley.
I grew up with vintage Bentleys, and I'm a great banger of the drum for the pleasures of pre-war motoring. It concerns me a little bit that future generations might not get into the vintage cars, but as long as I can draw breath, I urge anyone who hasn't been in a vintage car to get taken out in one, because they blow your mind. People have no idea how good they are. As a sensory experience, as a tactile thing, as a challenge - we joke with our clients that in a vintage Bentley, every silent gear change is a victory. They're never boring. I can take family and friends out driving in Oxfordshire, and they're having a lovely time as passengers but I am totally engaged in the process of what I'm driving. If you're driving a 30/98 Vauxhall or a Type 57 Bugatti or a 4 ½ or a 3-litre or SP6, whatever you're driving pre-war, if you are driving well, they're more than capable of keeping up with modern traffic and they're just completely, addictively engaging as a driver.
It's a personal goal of mine to take one of those out one day.
We need to make that happen!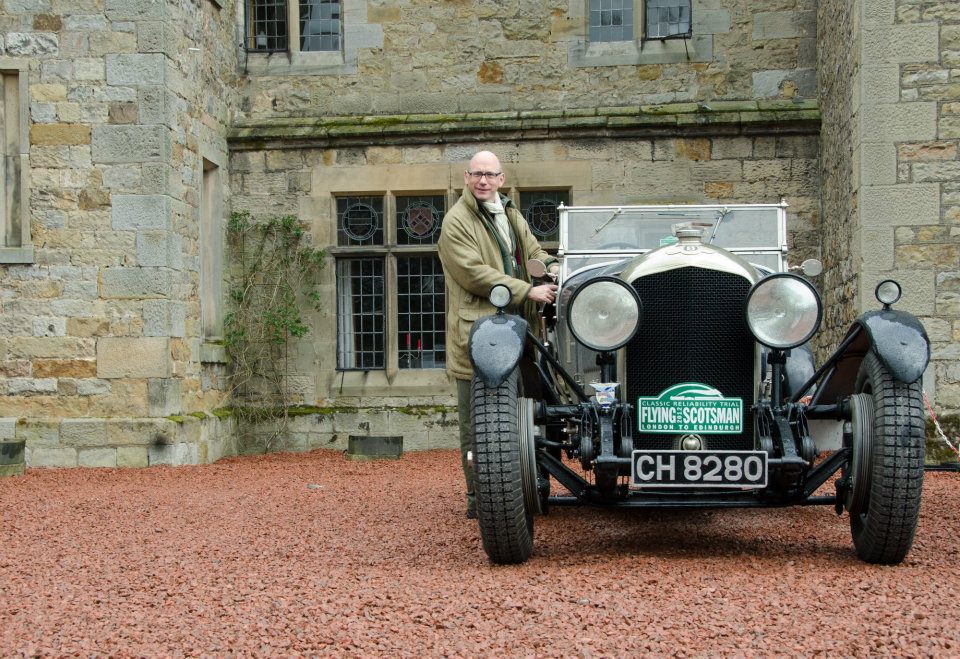 Coming off one of the things you said there about the new generation, I wanted to ask about your perspective on the classic car market at the moment. What are clients asking for, do you see tastes shifting, and do you see a new demographic looking for something new?
I don't think the expansion of the market (and the market has definitely expanded) is necessarily at the expense of the original cars that made up the classic car market. I think a growing market is very healthy. The old car market is a very broad church, and however people get into it, it doesn't really matter. If people get into it because they started off collecting a few younger cars, some modern Ferraris or Porsches, and then got curious about an older car because they came to the Goodwood Festival of Speed, that's fine. They might have come as a guest of their modern car supplier, whether it be Aston or Porsche or Ferrari, and then they maybe saw something going up the hill and they went - oh my God, listen to that, look at that. It doesn't really matter, as long as people get exposure to it.
I mean, we love cars. There's not a car that I can't find some merit in. However I think what people tend to find is, for example, they buy a relatively new car, they go on a vintage car tour around Europe or they start doing a track day, and then they realise that there's a limit to what they can do with it. Then they think, 'I wouldn't mind driving at Le Mans Classic' or 'I really would like to do the Mille Miglia', or they were just driving up the road and saw all these crazy guys in these pre-war cars doing the Flying Scotsman Rally. I think the events are a big part of it, and I think having cars that are eligible for the events is a big draw. If you haven't got a suitable car to do a classic car event, then you're going to get curious, and you're going to want to buy one.
So yes, I see the market expanding. At Fiskens, we're not all things to all people. There's no point in us trying to deal in late model hypercars or things like that, because frankly, they don't do it for me. They're not things I can have a particular passion for. They're great fun and all the rest of it, but it's interesting on track days that we do that often people turn up with the latest kind of car, but when we put them into a 1965 Goodwood spec E-Type or a Cobra or something like that, when they come back in they are smiling from ear to ear. It's because they've actually got to drive and feel the car, change gears, and they go wow - I didn't know sliding could be so much fun!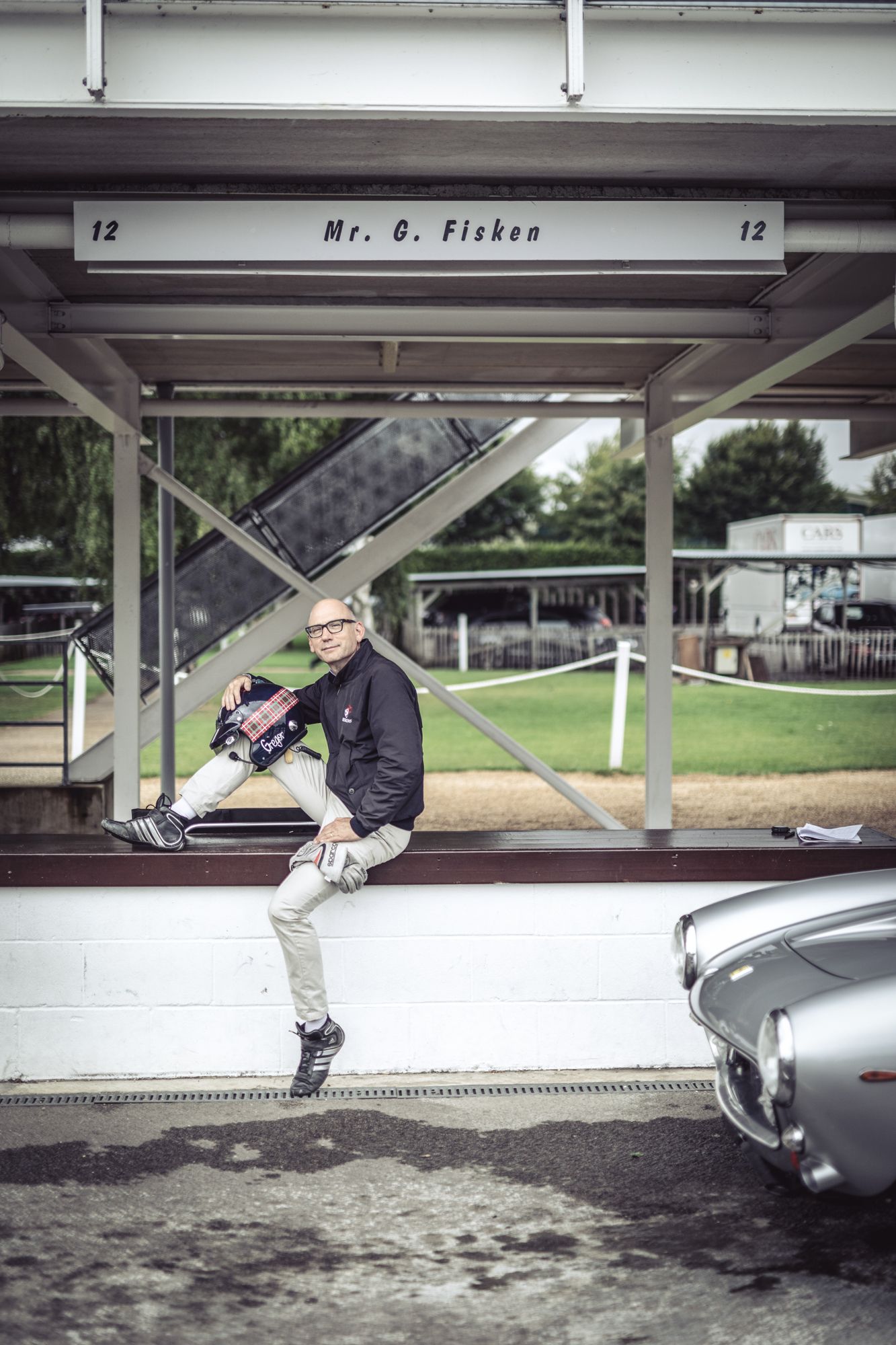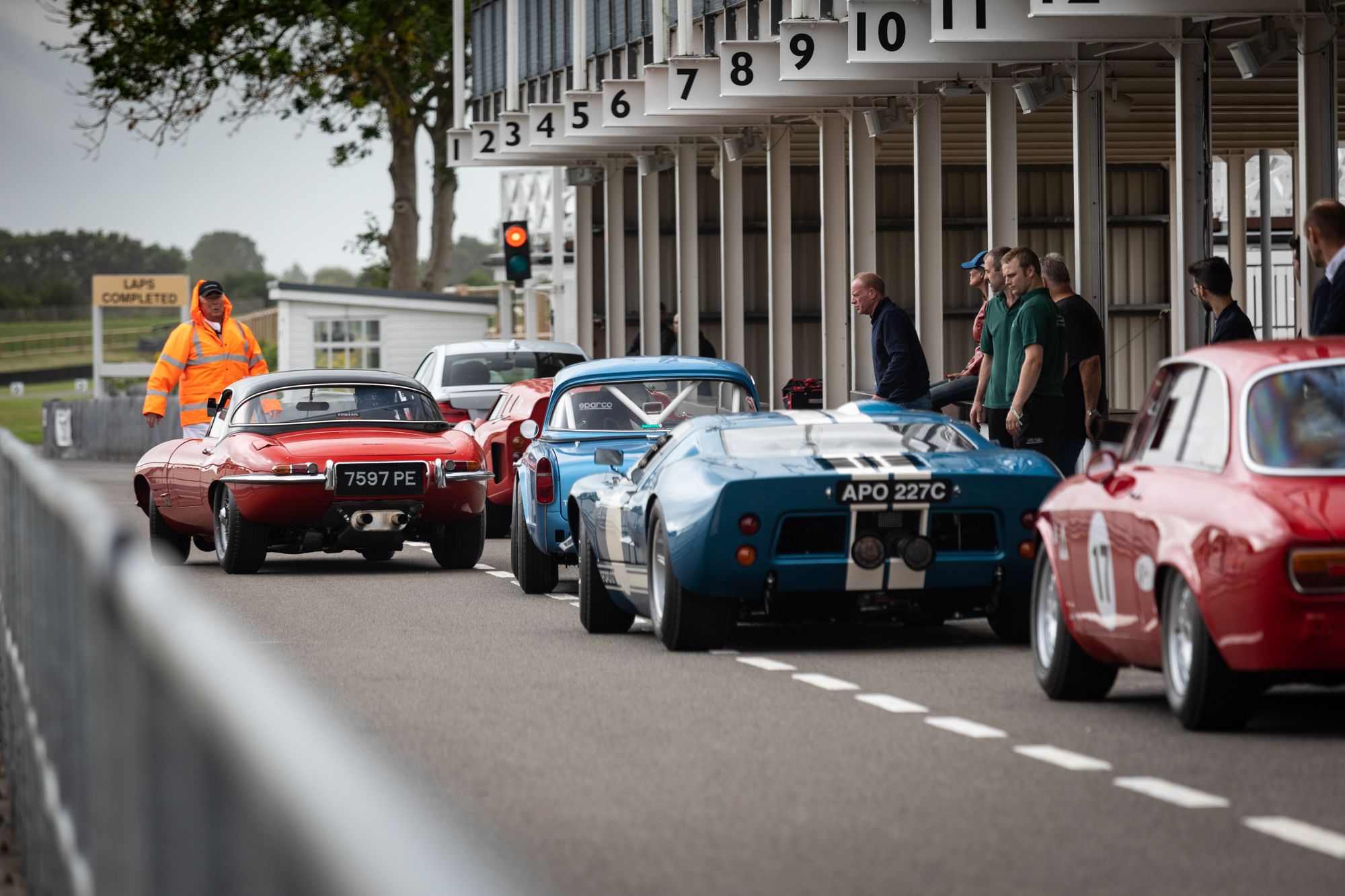 Very interesting indeed. Going back to the day job, there's a quote on your website that I used in the introduction: 'we separate fact from fiction, and the best from merely adequate'. What does that look like in such a contested and emotional marketplace?
First of all I think it takes experience. It's a strange thing, and I've seen this all the way through my career. If I was going to buy some fine art, if I was going to collect impressionist paintings, I would go to the top dealer, and I would make an arrangement with him. I would go to the top specialist - the guy who is perceived to have the best stuff, with a good reputation, and I would work with that dealer to help me get the good stuff. Yet when it comes to cars, it's a machismo thing, where people who have a little bit of knowledge think they don't need help. But there's a lot more to buying the right cars than just opening an auction catalogue.
Talking of auction catalogues, they can be very well-written, but they tend to have two or three pages of tabloid history about the marque, and then they have one small paragraph on the end that talks about the car in question, with limited information. Because auctions churn stock all the time, and they're worried about litigation, they don't get behind the car in the way that we do. Because we're deeply into the cars, and we've known the cars; at Fiskens we're coming up to our 30th anniversary, so we have had many of these great cars numerous times. We also have enough humility to know that we don't know it all - but we do know all the world experts. If it's a Maserati, we know the two or three people to go and speak to. We take opinions, and as I said earlier, I think there's nothing like experience. We have seen it all, we know the restorers, we know the historians, we've handled the cars, and we've actually taken the trouble to read the books - which is another subject. The internet is a wonderful thing, but people can put any amount of bollocks up on it...
That's the trade term there (!).
Yes, I read stuff and I just think - they have no clue. I served a mechanical apprenticeship, I did two or three years working on the cars. I then did six years working within the car trade and industry before anyone would allow me to voice an opinion. Nowadays, in a very instant world, well… I have a guarded relationship with things like Instagram. We as a company have an Instagram account, and I really see how you can get the message out to an awful lot of people, but I took it off my phone, because it was so much noise, so much ego. Like everything on the Internet it's unregulated, and it's a very addictive medium. I think there's a lot more to being a specialist in what you sell than making a load of noise on Instagram about something you discovered yesterday.
I think that's a very perceptive answer and probably one that some parts of the car community would certainly do well to listen to.
I also read somewhere on your site that one of your guiding principles is that buying and selling old cars should be fun, and I just wanted to ask: what's the most fun you've had doing the job?
Coming off my high horse, I think we take the cars seriously but I don't think we should take ourselves too seriously! Whilst I find and feel rightly or wrongly a duty of care to our customers, it really distresses me when I see friends of ours go to an auction, they don't even read the catalogue, buy some piece of rubbish, and then come to us afterwards and go: can you help me out of this? You just think, oh God, why did you do that?! I guess because we know our stuff, it's really important that we get the histories of the cars right, and that people know what they're getting, and that they come back to us because they were really pleased at what they got. Ultimately, the money is quite serious, and you wouldn't go and buy a house without having it properly surveyed or knowing what you buy, but… cars are for fun. My whole life, my friendships, my greatest experiences have been given to me by cars and car events and car people, so it shouldn't be scary. It shouldn't be risky, and it should be fun.
There's nothing better than seeing someone who you have introduced to an idea of a car they had never even thought of coming back to you saying, oh my God, you can't believe the fun we had going on this rally or at Goodwood. It doesn't even have to be through us, if we just point someone in the right direction. I suppose it's a little bit like running a successful dating agency, but again, and that's another point - there's an awful lot of people who end up with cars that they shouldn't end up with. I think sometimes the hardest thing is to say to someone, you know what, I don't think that's the right car for you, or it's the right car but maybe… not quite yet.
I can think of a few friends who fall into that category.
But then again, going back to the fun thing, sometimes the best thing you can do is just maybe jumping in and getting on with it. Ultimately, nobody needs classic cars, nobody has to have classic cars, and so classic cars and what they give you should be about fun.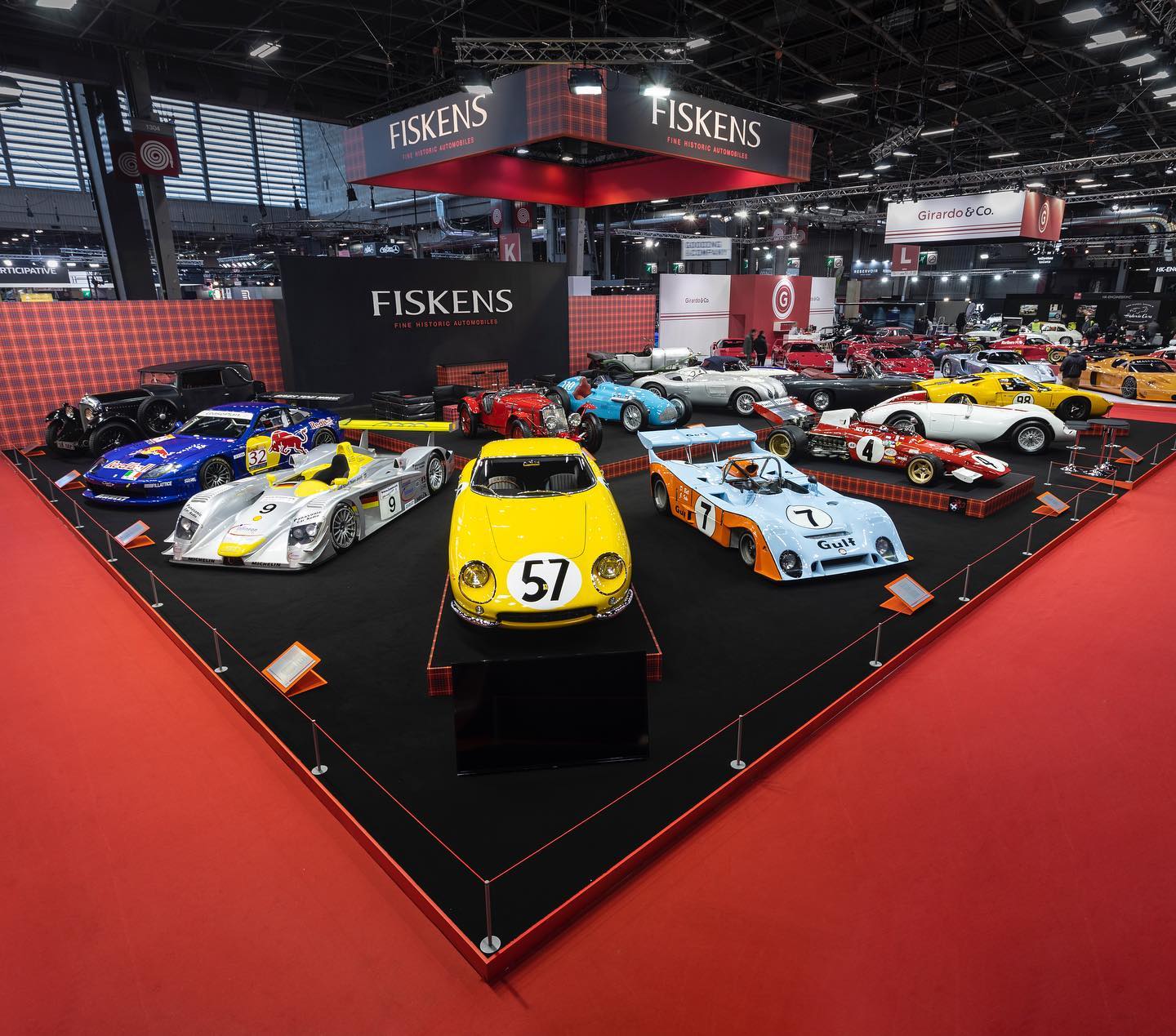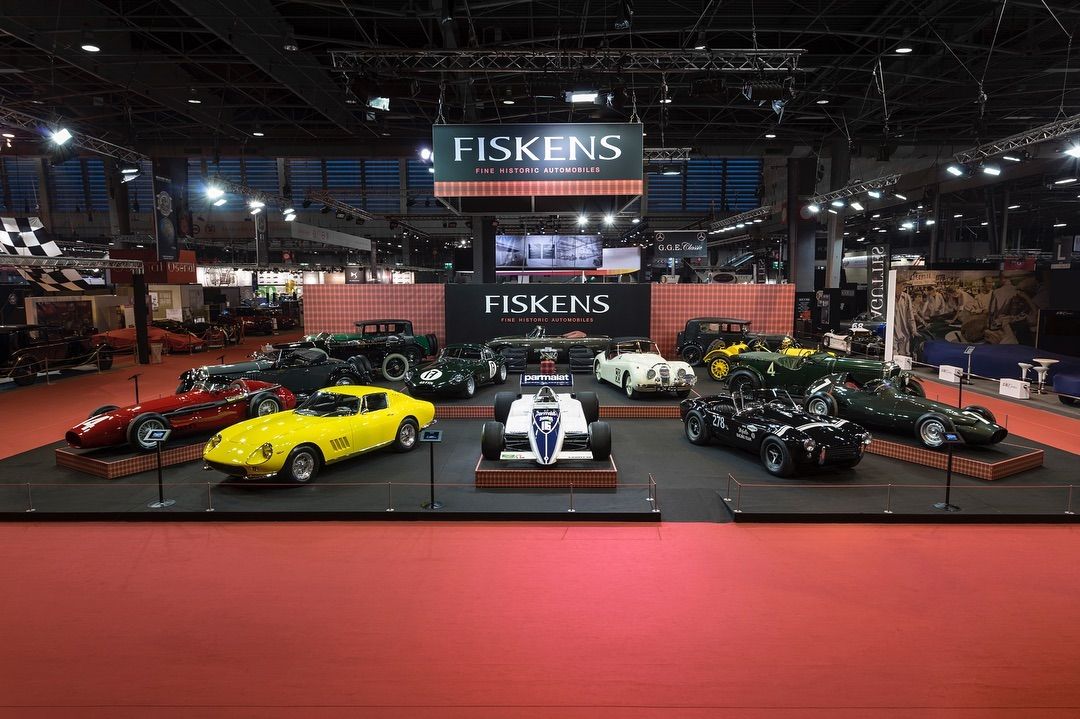 We're coming up on time now, so I've got three quick fire questions to end with. Number one is: what is your favourite race track?
Really difficult to say. I suppose it would have to be Goodwood, though recently we've been racing a bit at Thruxton, which took over from Goodwood when it closed in '66. Thruxton is a really serious track. I love Spa, and love/hate the Nordschleife. I had a huge accident racing at the 24 hours at the Nürburgring, but the Nordschleife, when driven well, is somewhat amazing. One of my greatest races was at Portland. We ran the Portland Grand Prix in LMP2, and I love it there. I also loved Rockingham - I had lots of success there, but sadly Rockingham is no more. Ultimately I think it's the great tracks: Goodwood, Spa, Le Mans of course... that's more than one, sorry!
That will do for us! Question two is: what is your favourite driving memory?
There are so many. I remember my first Mille Miglia with a great friend of mine, Bruce Male; I am no good on stopwatches and all that kind of stuff that you do on the Mille Miglia, but Bruce and I were determined to stay on the route. His A6GCS Maserati charging system failed on day one, and I think I changed eight batteries on it to get to the end! I remember driving back into Brescia with no lights, with Bruce holding a torch, waggling it around his head so other motorists could see us. We were just dirty, exhausted, but we were determined to stay on the route, and just finishing that was amazing.
I suppose my first Le Mans finish counts too. I went with Lars-Erik Nielsen and Ian Donaldson in a Porsche RSR, and the enormity of first of all getting to finish Le Mans (forget where you come) with three amateurs… I guess it went back to my early schoolboy dreams of when I went on the Mulsanne Straight in dad's Bentley. Finishing Le Mans - yes, that was big.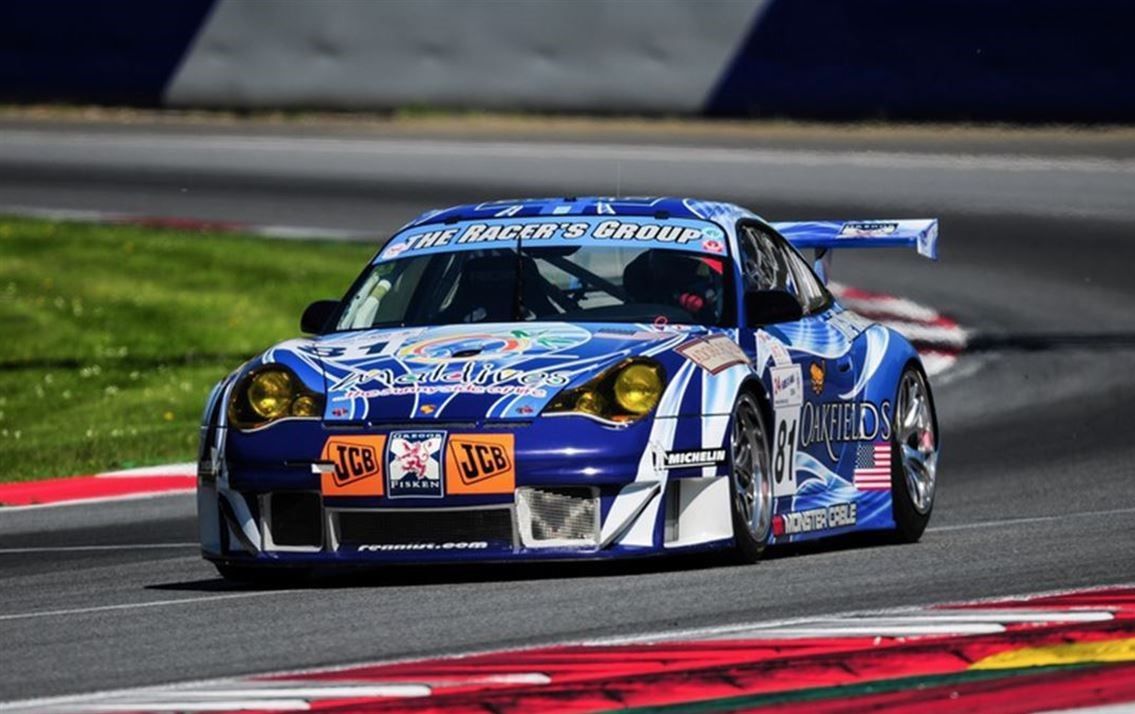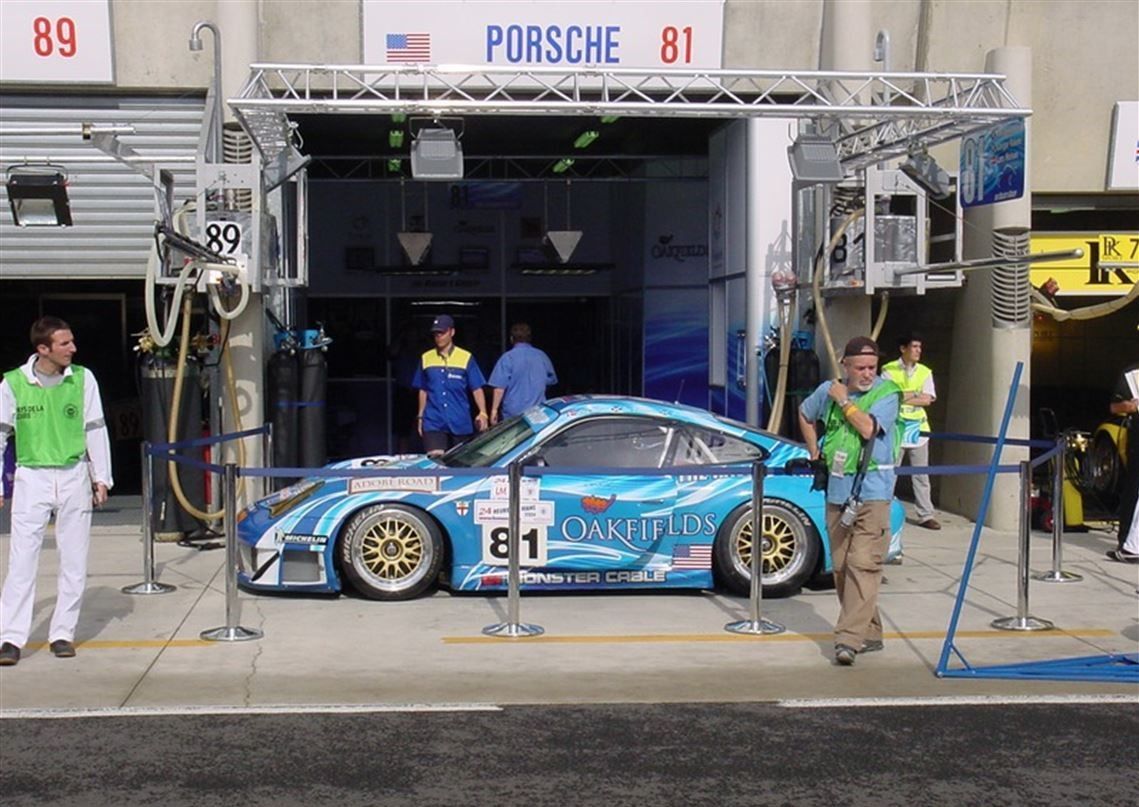 Last question: what car from your current stock would you want to take out for a drive right now?
I would like to drive to Donington in our 1912 Rolls Royce Silver Ghost, but not touching a motorway, and I'd like to get out of the Silver Ghost and get into the McLaren MP4 and do a couple of stints. I think that would be my perfect day. Then if someone could swap the Ghost and I could drive the 4 ½ litre Bentley coupe back to London in the evening, maybe stopping for dinner on the way… I think that would be a pretty good day.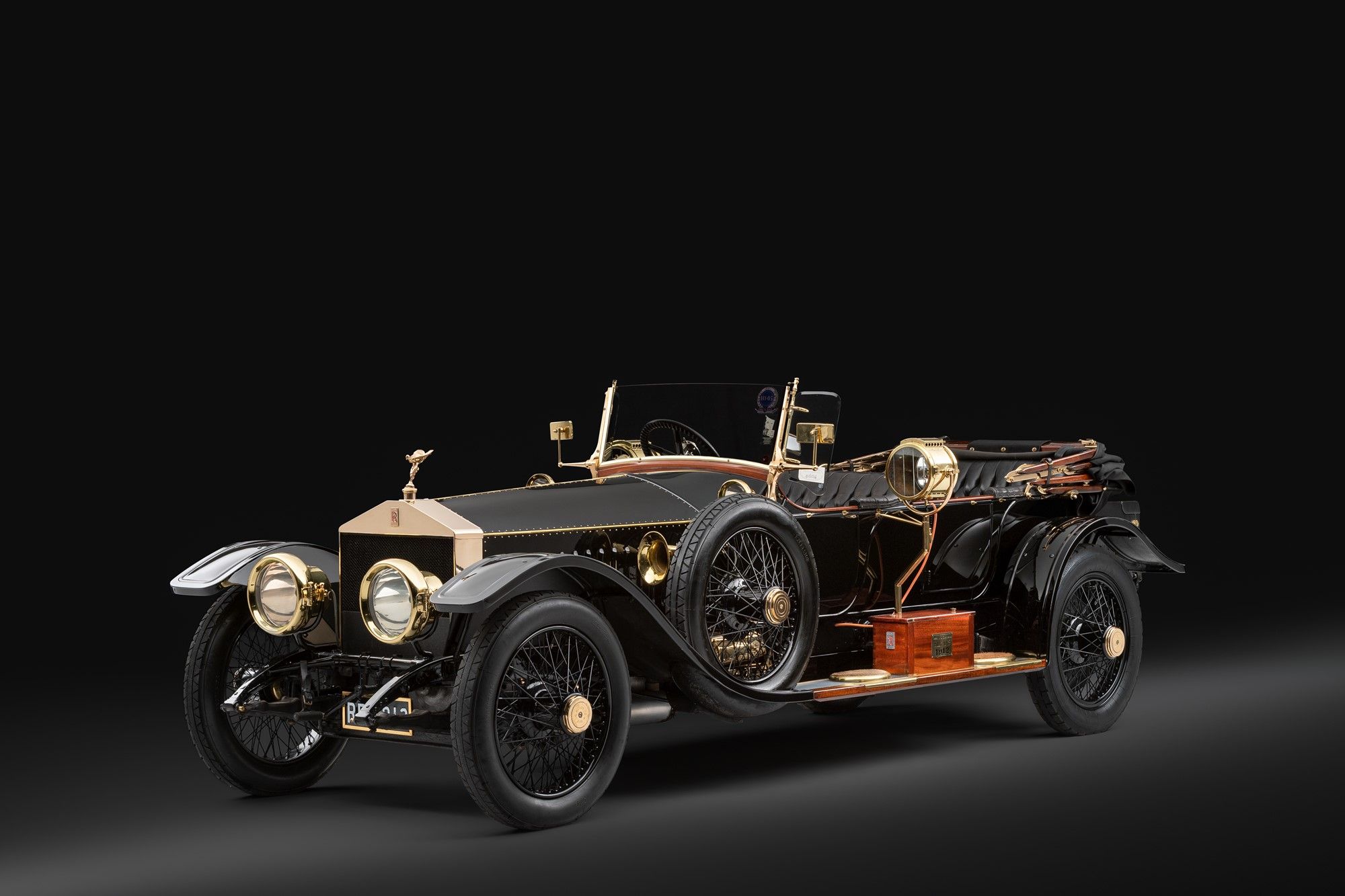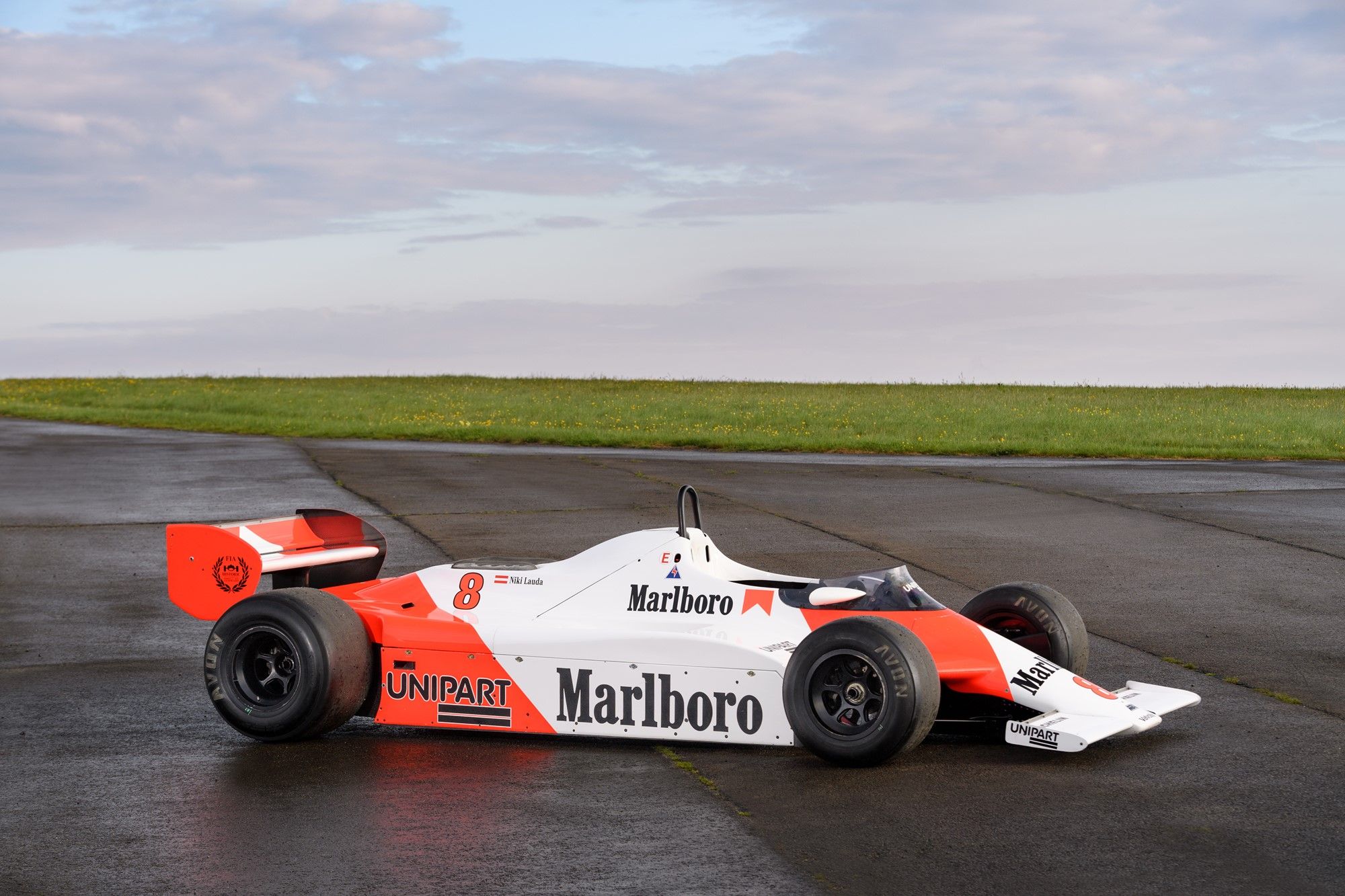 Gosh, that sounds like a fantastic day out! Well Gregor, I'm afraid that's all we've got time for, so I would just like to thank you again for joining us today and for such a brilliantly interesting chat.
Hector, an absolute pleasure, and I hope I haven't gone on too long!
Thanks very much.
To find out more about Gregor and Fiskens, or to see their latest stock, visit their website at https://www.fiskens.com/ or you can follow them on Instagram at @fiskens_cars.
---
---