Wild Horses: Our Favourite Bespoke Ferraris
Can you perfect perfection? While ardent Tifosi would recoil at the suggestion that you could ever improve upon the shape, sound or sensation of Maranello's greatest creations, that has not stopped generations of coachbuilders, owners and designers from having a go. It is fair to say that the house of Ferrari has looked at these attempts over the years with some combination of pleasure, pain, and red-hot fury, making exotic coachbuilding one of the most unlikely spectator sports out there for car enthusiasts.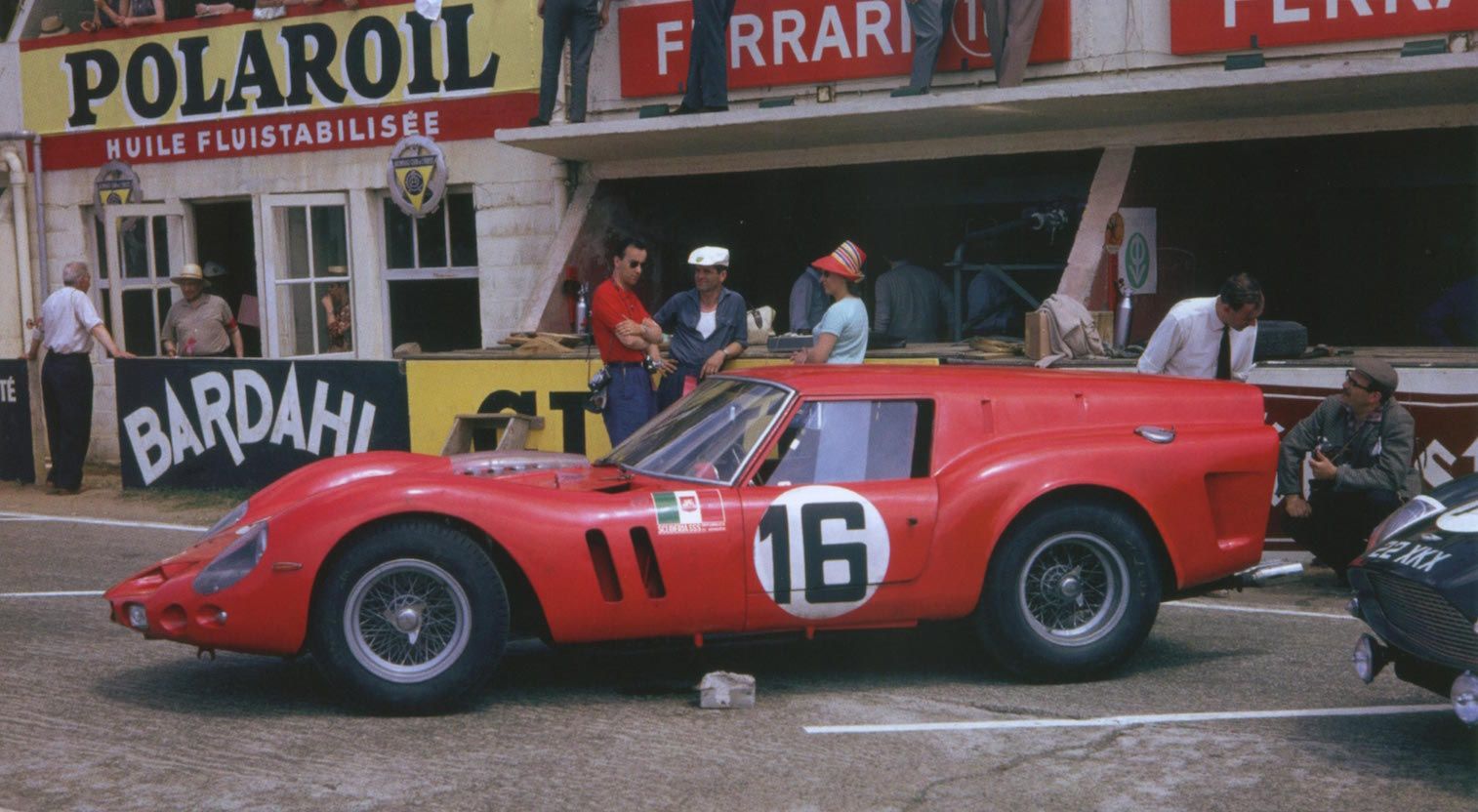 This week the Apex rolls open the garage doors to a selection of the greatest redesigned, rebodied, and tweaked Ferraris to have ever graced the roads. From cars designed by sculptors to those which made Luca di Montezemolo leap into a helicopter ready to go to war, we are sure that our selection will provoke equally strong reactions.
Written by Hector Kociak for The Apex by Custodian. Edited & produced by Charles Clegg and Guillaume Campos.
Ferrari 166 MM/212 Export "Uovo" by Fontana (1950)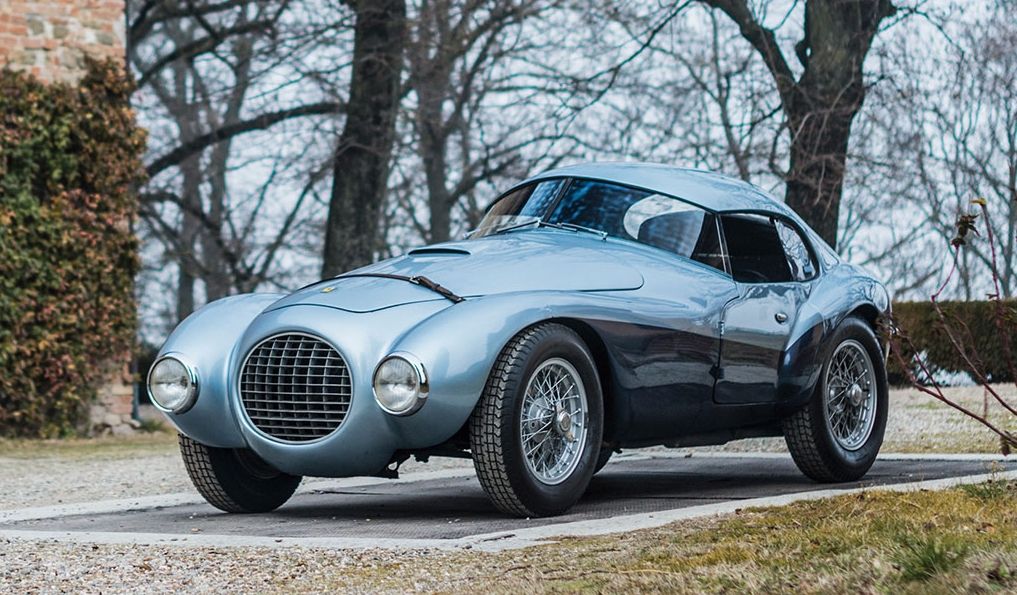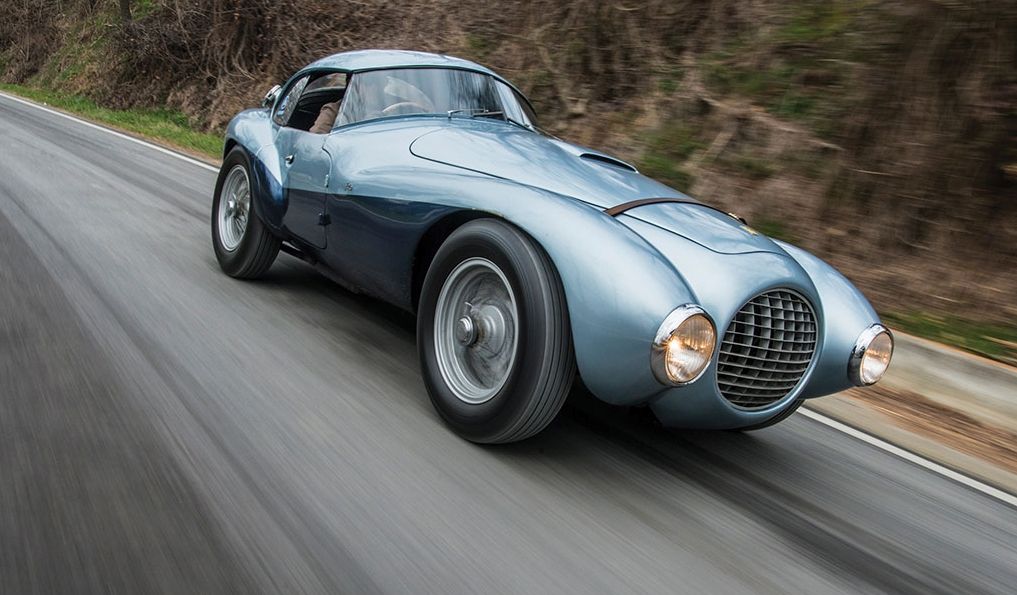 Ferrari customers are demanding at the best of times - so you can imagine how Enzo Ferrari might have felt about dealing with Vittorio, Giannino, Paolo and Umberto Marzotto, four brothers who were some of the Scuderia's most important customers in the 1940s and 1950s. Mille Miglia winner Count Giannino, not a particular favourite of Enzo's, decided to take matters into his own hands for the 1951 edition of the race, and decided to completely rebody the 166 MM chassis 024 MB, which had been crashed the previous year by his brother Umberto.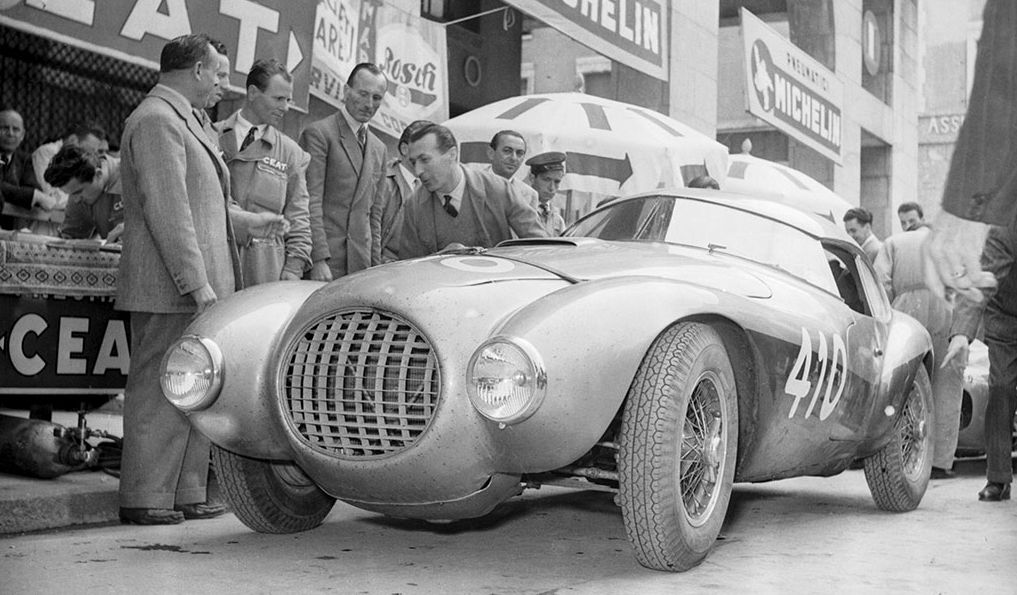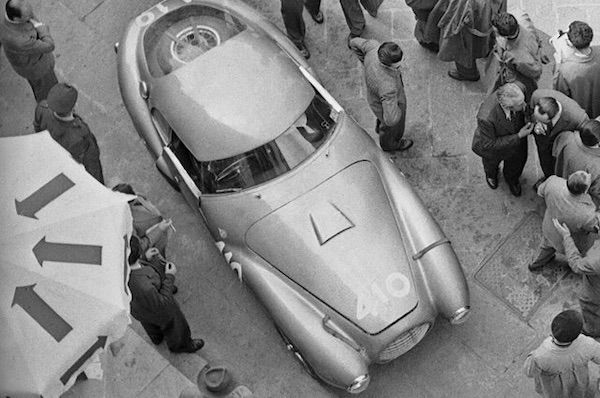 With the assistance of Carrozzeria Fontana of Padova and sculptor Franco Reggiani, the "Uovo" was born - an extraordinary egg-shaped racing car designed like an aeroplane, boasting a crystal windshield and aluminium alloy body. Despite a 156l fuel tank, the innovative construction meant the car was 150kg lighter than competitor Ferraris and would give works cars serious problems at the Mille Miglia and Giro de la Toscana. While not used in period as much as one might expect, today it remains a priceless reminder of what passed as cutting edge in 1950s Italian motorsport.
Ferrari-Abarth 166 MM/53 Spyder (1953)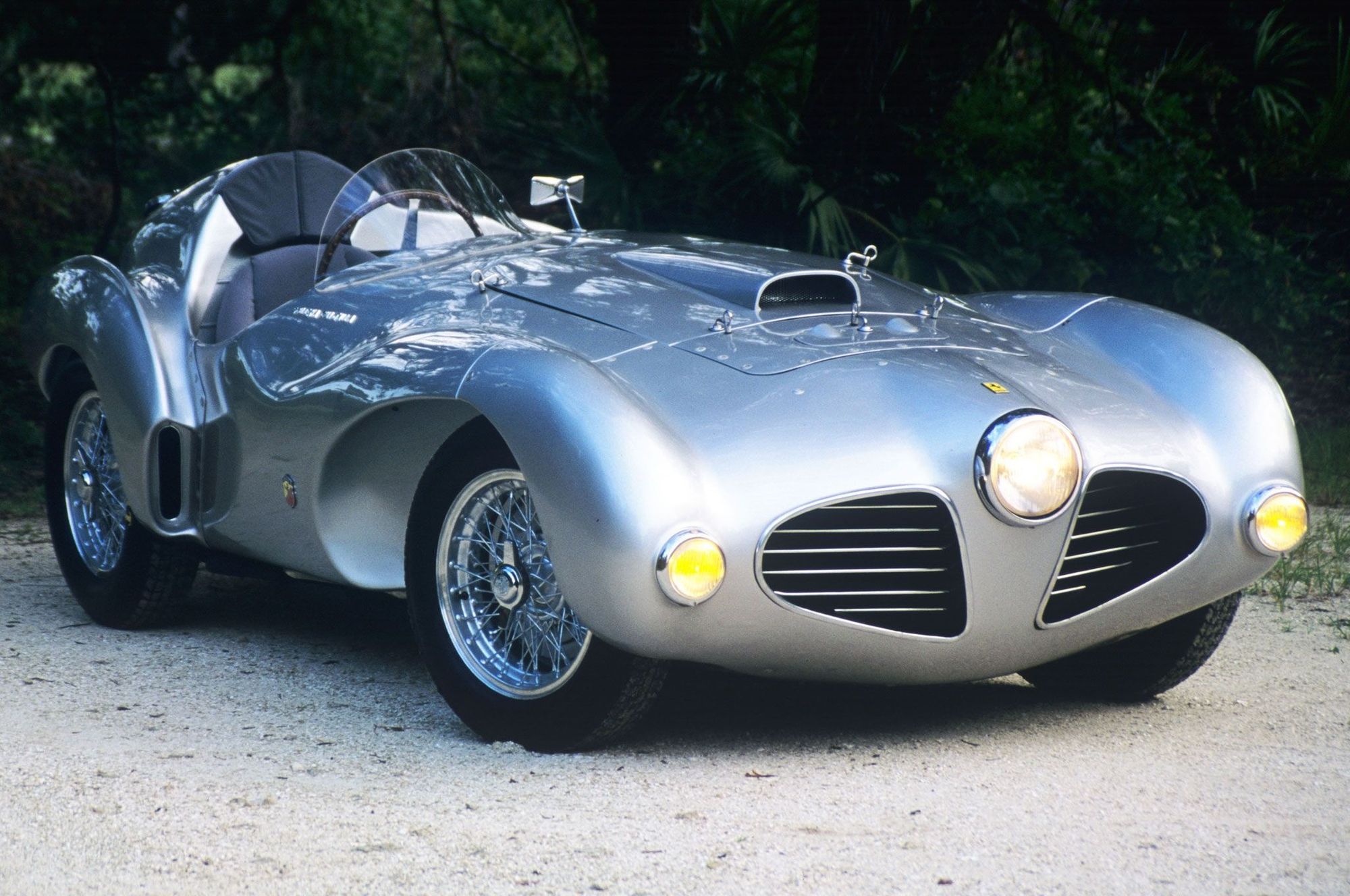 The Ferrari 166 MM was a particularly popular chassis in post-war Italian racing. Its 2.0l V12 and lightweight bodywork, often prepared for Ferrari customers by Carrozzeria Touring or Vignale, promised bags of fun for your money. However some customers, like racer Giulio Musitelli, demanded even more extreme weight saving. And if you wanted bang for your automotive buck in 1950s Italy, you went to Carlo Abarth, famed for his ability to turn even humble Fiats into competitive prospects.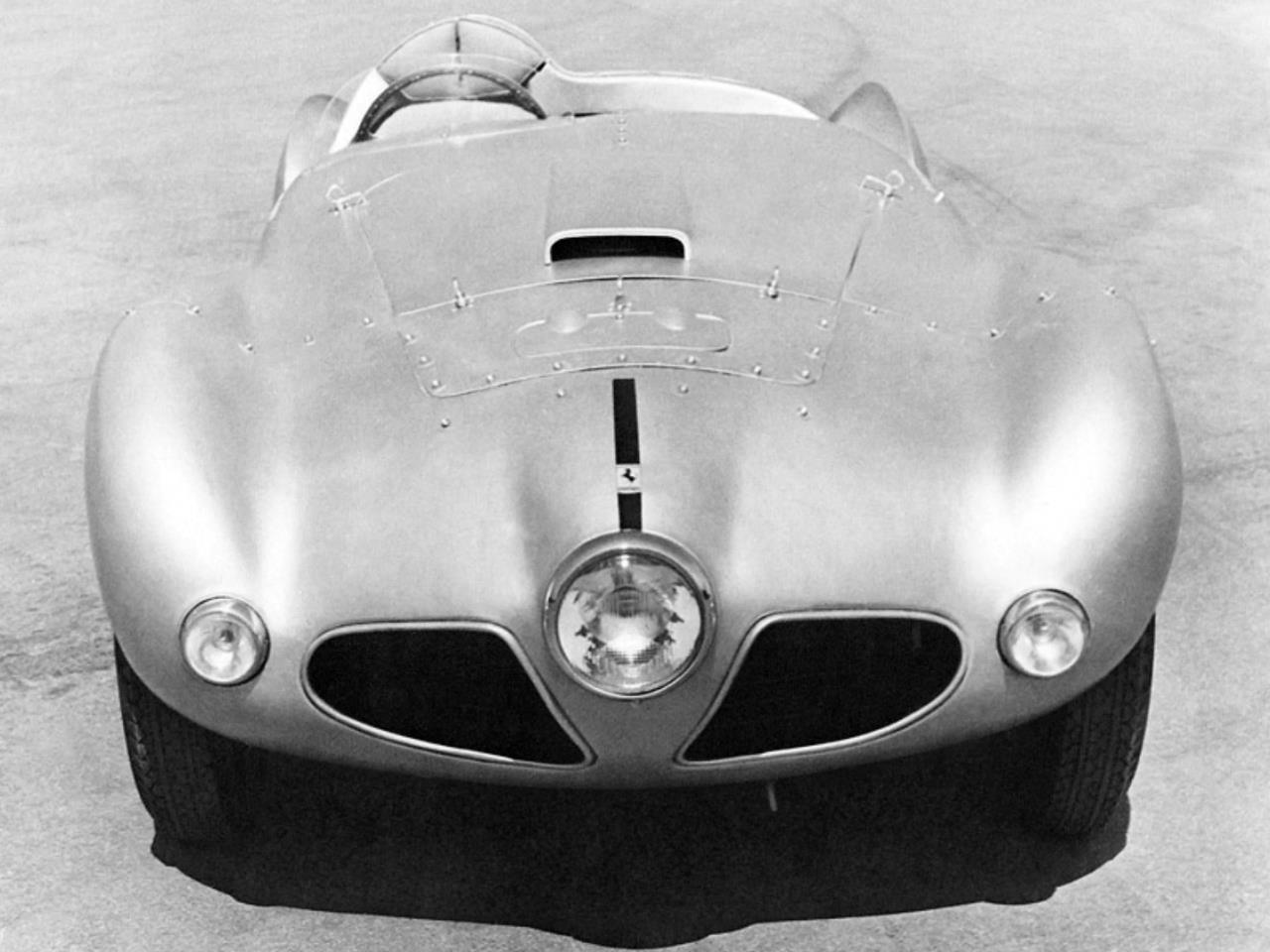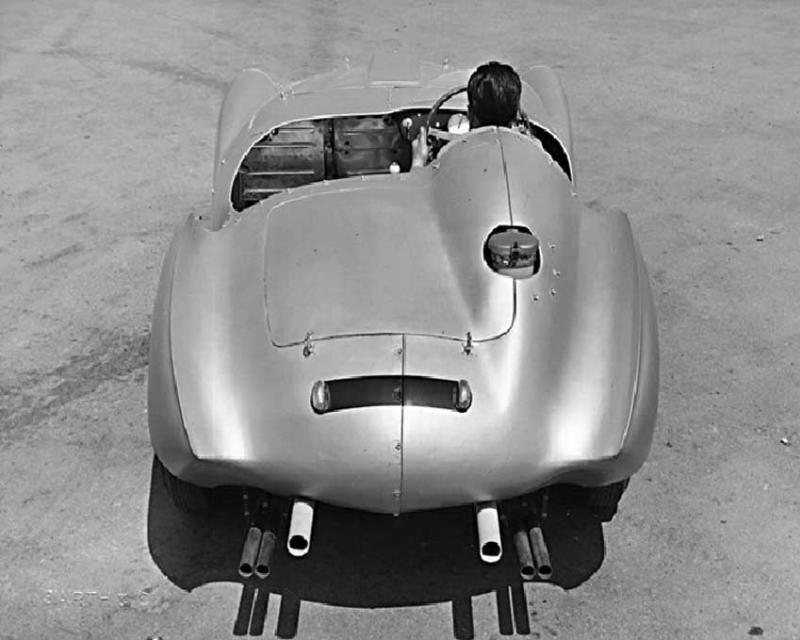 Not one for nostalgia, Abarth liberated chassis 0262M from 250kg of unnecessary weight (including one of the two headlights), replacing the bodywork with a Franco Scaglione design of hand beaten aluminium panels on a new support frame. Musitelli's bold move and Abarth's innovation paid off in the end, with a class victory in the 1953 Targa Florio and a first place finish in the 10 Hours of Messina. While the complexities of the new body panels would later see the 166 rebodied to a Scaglietti design, disappearing for half a century into a private collection, it was restored in the early 2000s and now proudly wears a reproduction of Abarth's innovative bodywork.
Ferrari 410 Superamerica Carrozzeria Ghia (1956)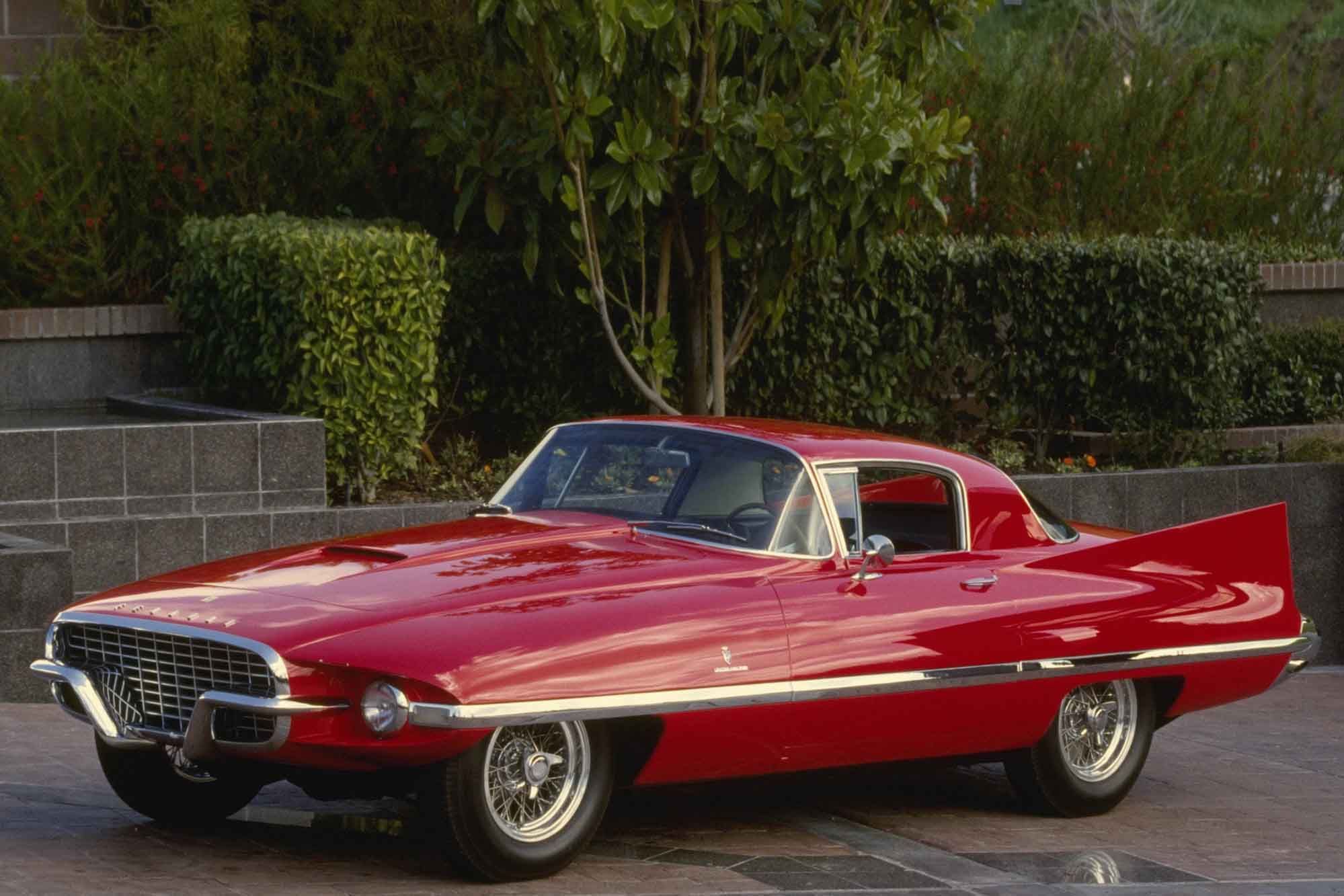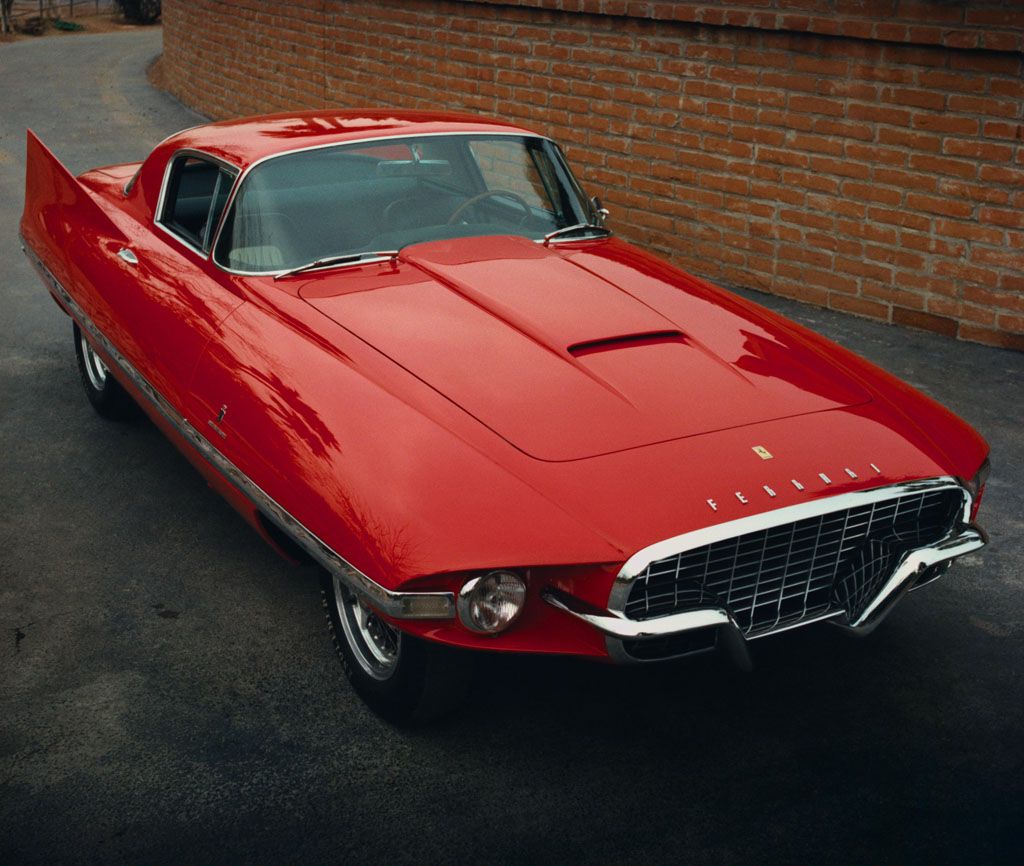 In the 1950s, the Ferrari 410 Superamerica was the car to be seen in. Revealed to the public at the 1956 Brussels Motor Show, the 410 was Enzo Ferrari's grand tourer to the stars, with an exclusive client list and a run limited to only 34 individually-tailored examples across three series. The 410 also caught the eye of American millionaire Bob Wilke, a considerable Ferrari enthusiast who would commission no less than five bespoke Ferraris in his lifetime. He decided that his 410 would be clothed by Carrozzeria Ghia's Giovanni Savonuzzi, and embody the spirit of 1950s American futurism.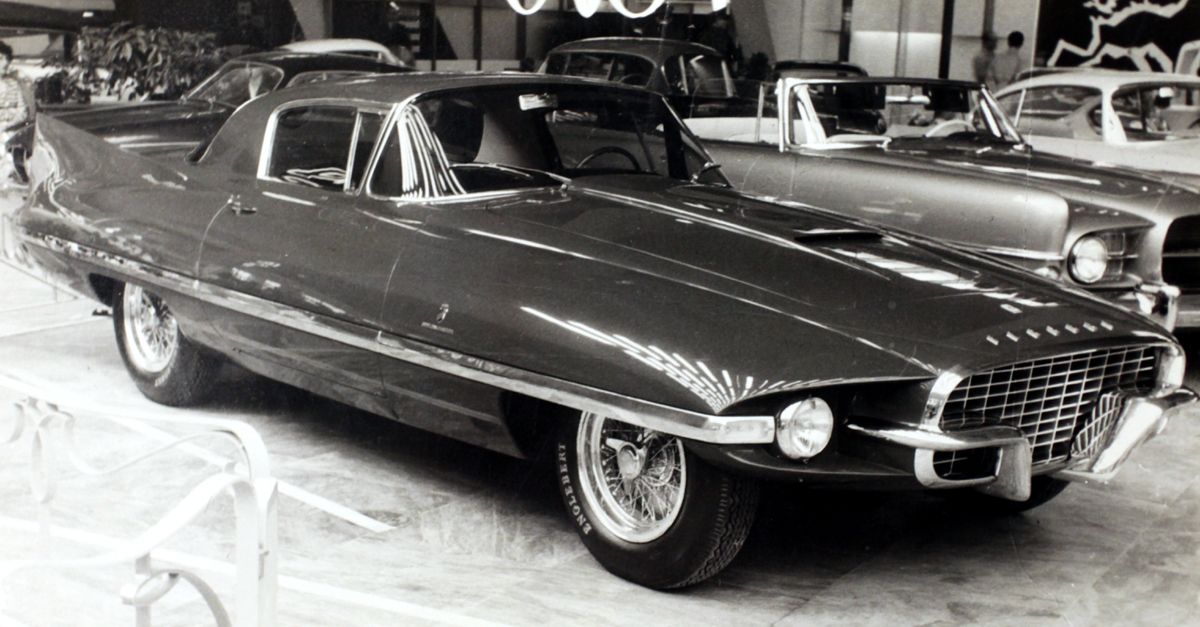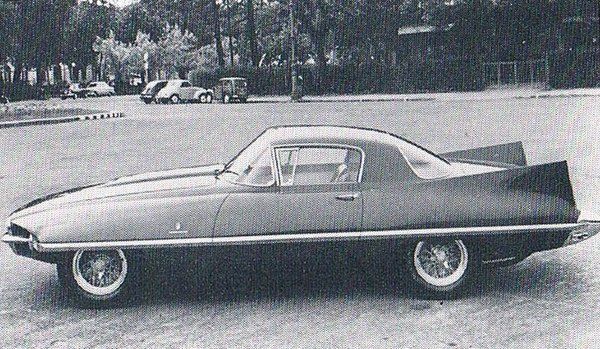 Wilke was heavily involved in the styling of the car, flying to Ghia's Italian offices several times to ensure that his 410 was just right. Inboard headlights, lashings of chrome trim, V-style bumpers, and fins which would only be bettered on the '59 Cadillac made Wilke's 410 one of the most extraordinary bespoke Ferraris ever made - although Pininfarina's '56 Superfast I, with fins and a racing engine, comes a close second. Delivered to a delighted Wilke by Luigi Chinetti at his New York showroom, the Ghia Superamerica was also no slouch, with an additional 200cc of bored-out cylinders and disc brakes making it a significantly better performer in a straight line than Enzo's original car. After driving home, Wilke never parted with his glorious creation in his lifetime, and Ghia never bodied a Ferrari again. Make of that what you will!
Ferrari 250 GT SWB "Breadvan", chassis 2819GT (1962)
The so-called Palace Revolt of 1961 was an event which shocked Italy. Technical director Carlo Chiti, head of design Giotto Bizarrini, and a host of other Ferrari prominents working on the 250 GTO were unceremoniously kicked out of the Ferrari factory after a dispute with Enzo over management, never to return.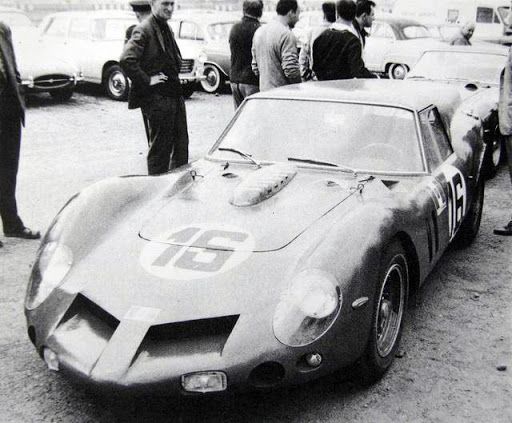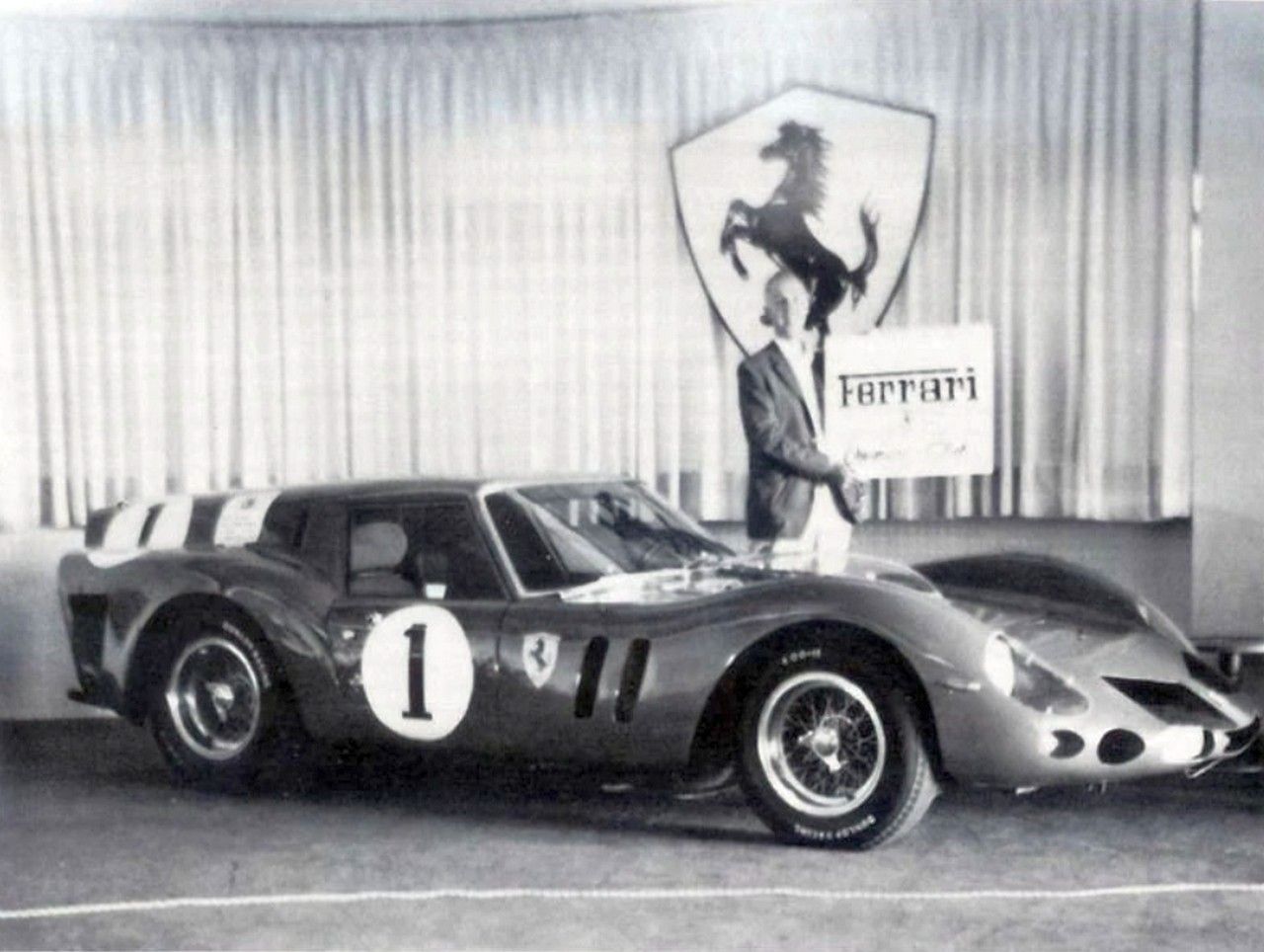 Soon after leaving, Chiti and Bizarrini teamed up with an upper crust backer, Count Giovanni Volpi di Misurata, to take the fight back to Ferrari. After Enzo personally cancelled the GTO ordered by Volpi's racing team, Scuderia Serenissima, the Count's ex-Ferrari crew took to 'GTO-ing' a SEFAC 'Hot Rod' 250 GT SWB Berlinetta, moving the engine back and down in the chassis, adding Weber carburettors, GTO wheels and tyres, and a dry-sump oil system. Most significantly, the bodywork (handled by specialist Piero Drogo) was elongated rearwards for aerodynamic benefit, giving the distinctive design its famous moniker. A GTO-killer was born.
Despite Enzo conspiring with organisers to prevent chassis 2819GT running at Le Mans in 1962, within six laps of the start of the race the works GTOs had been bested by the Breadvan. However before Count Volpi's team could toast victory, their car retired with a broken driveshaft. In the following years Count Volpi kept the car for personal use, during which it was involved in various shenanigans including Giovanni Agnelli joyrides and a number of police chases. These days a Breadvan careening around a classic racetrack like Goodwood is a sure-fire hit with spectators, although we understand from paddock insiders that puns on the nickname are now a bit stale.
Ferrari 365 P Berlinetta Speciale 3-Posti (1966)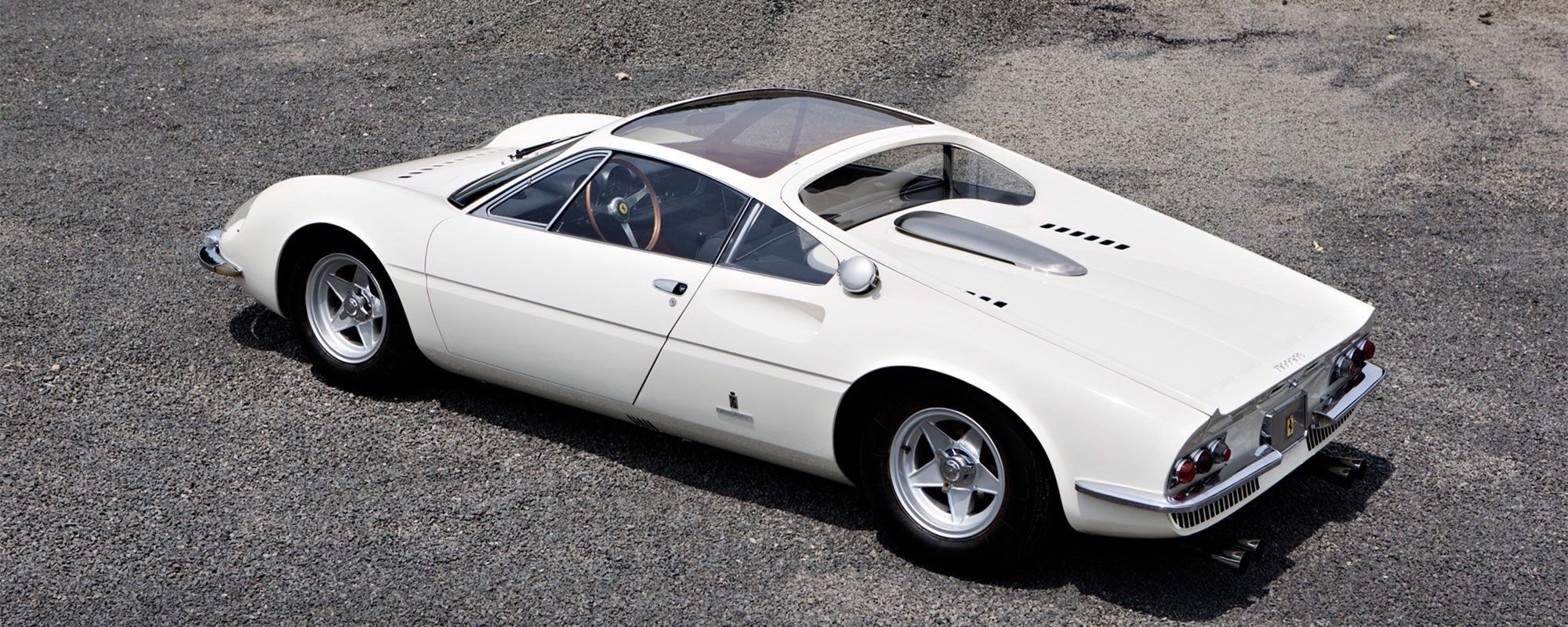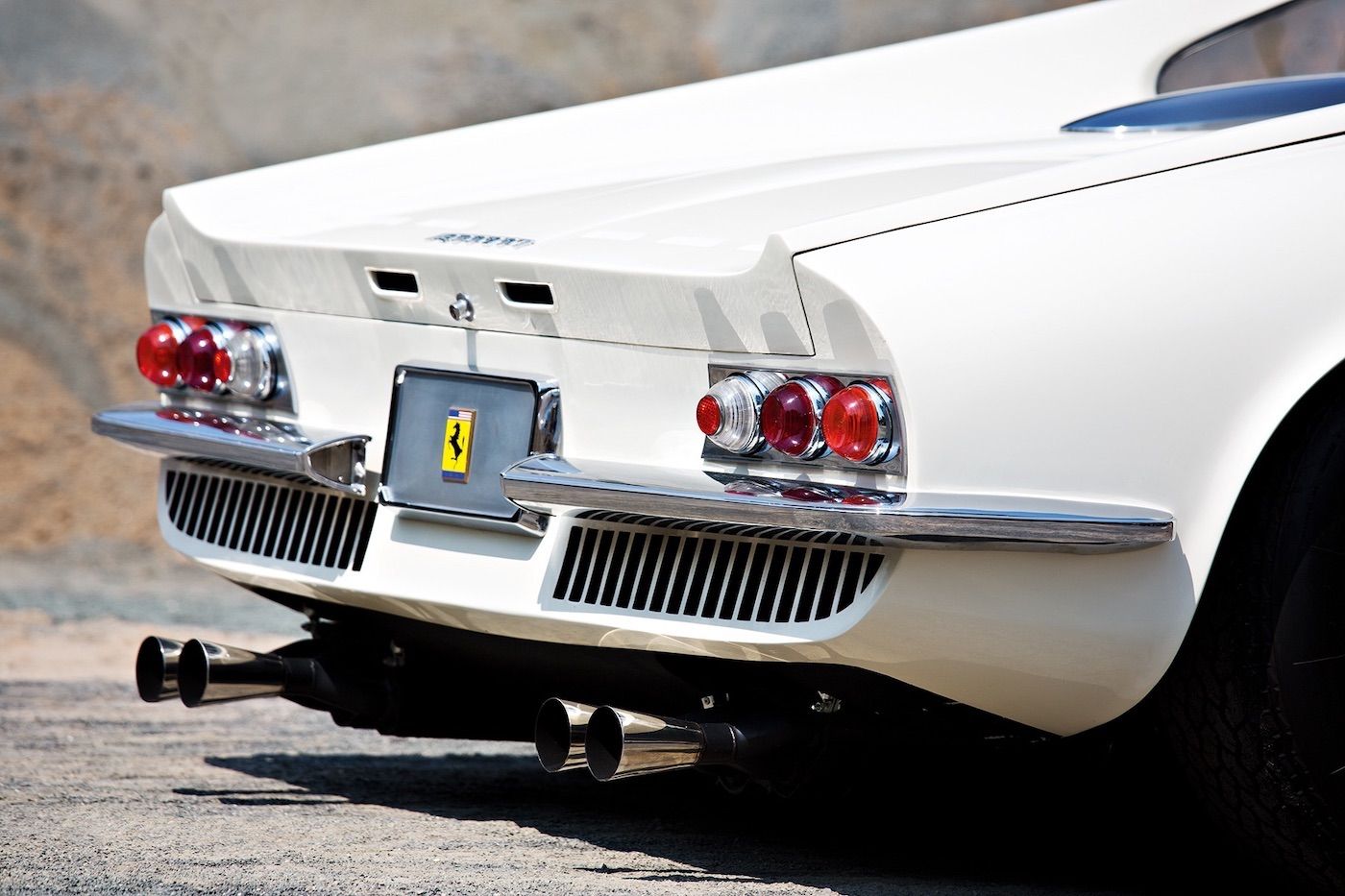 'Barely road legal' is not what you want to hear from your car dealer about a vehicle, unless of course it is a prototype Ferrari from Sergio Pininfarina, and that dealer is New York's Luigi Chinetti. Toured around the world by Pininfarina as a counterfoil to Lamborghini's mid-engined Miura, the 365P was never given the green light for production by Enzo. However it played an important role as one of the first mid-engined 12-cylinder Ferrari prototype road cars, preceding the 1973 365 GT/4 BB.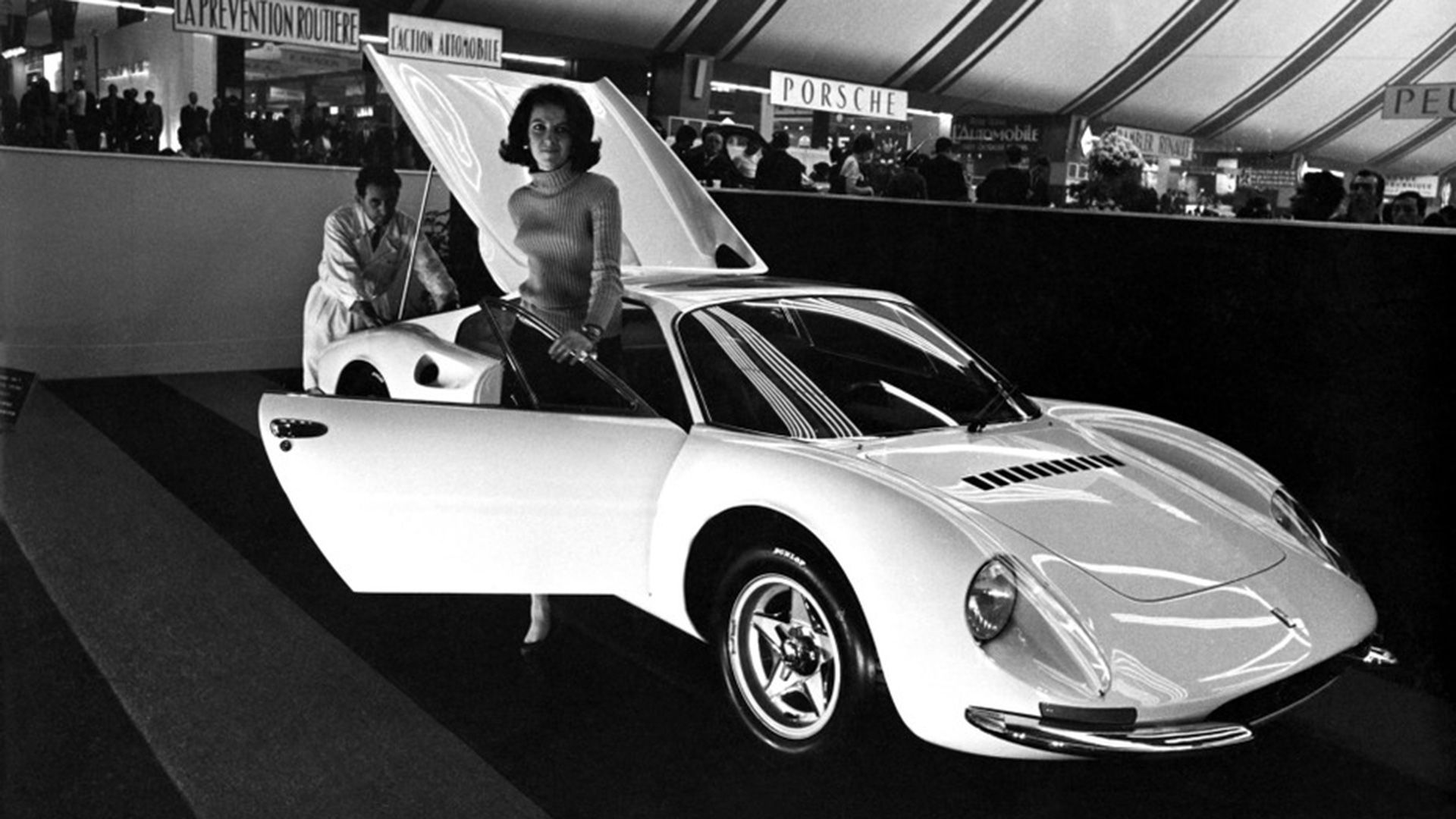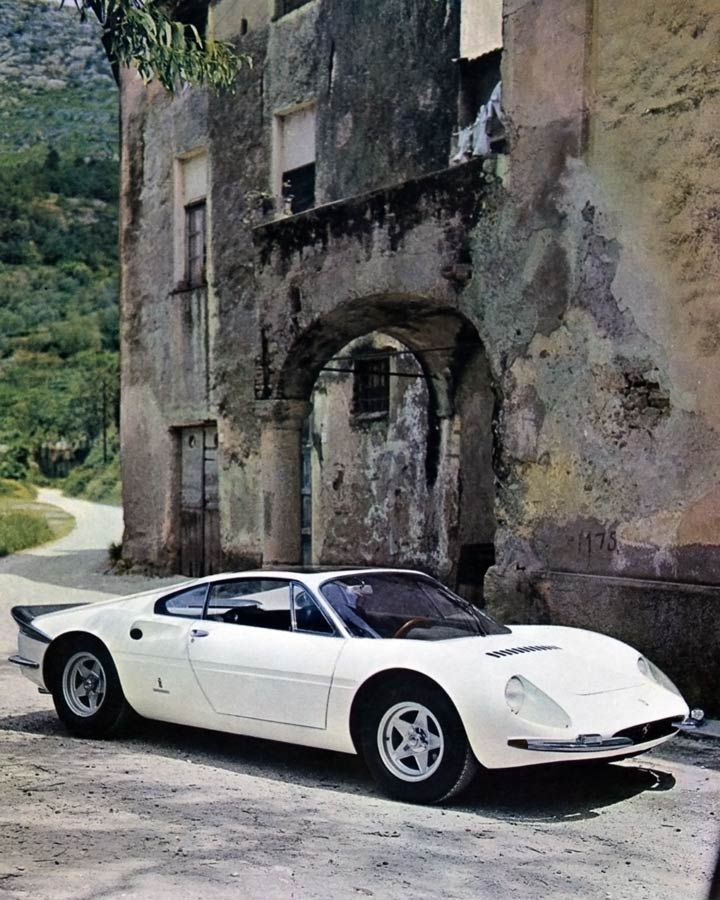 The 365 P was reminiscent of a 1967 Dino 206 GT; however under the bodywork lay the 4.4l V12 and internal mechanics of Chinetti's 365 P2 NART racing car, along with a chrome roll cage and competition-spec pedals. It also had a unique three-seat configuration and no seatbelts, allowing drivers to share genuine race car thrills with two lucky friends. The prototype proved so popular that a second coachbuilt car, chassis 8815, was built for the personal use of Gianni Agnelli of FIAT.
Thomassima III by Tom Meade (1969)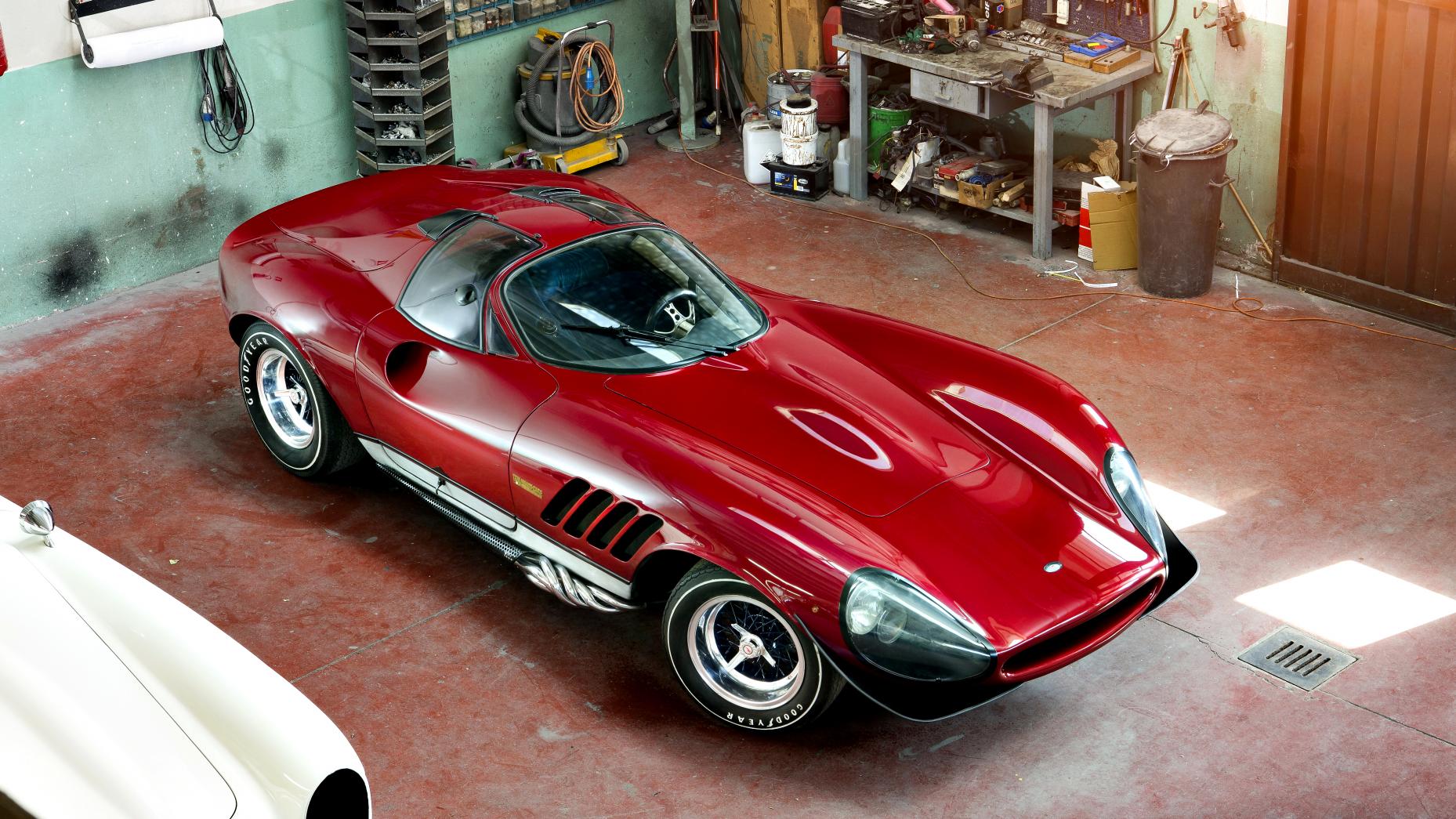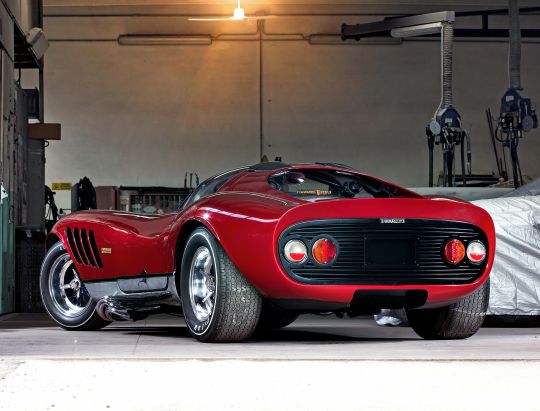 Most Ferrari people would draw the line with a Meade of Modena. They may be red, and have Ferrari running gear, but the Thomassima series of cars built by Tom Meade in the 1960s are certainly not official factory Ferraris. Meade's story is extraordinary in and of itself. After leaving the navy and returning to California, one night on the way home he spotted a 1957 Ferrari 500 TRC. Having been told by the owner that you could buy them cheap from a warehouse in Rome, Meade decided to leave America with $50 and hitchhike his way to Italy. After disappointment in the Eternal City, he ended up in Modena, befriended the Bertocchi family of Maserati fame, and began to work as a sports car mechanic, panel beater and eventually car dealer. Surrounded by some of the greatest names in the sports car design world, Meade went on to create his own cars based on the Maseratis and Ferraris he adored.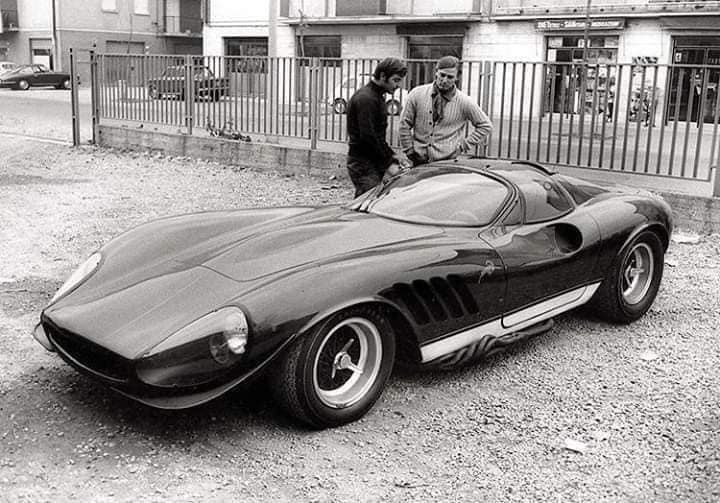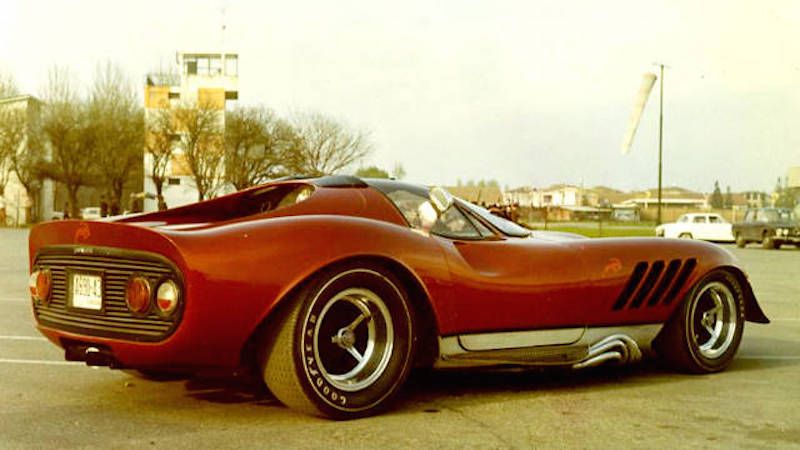 Our choice of the Thomassima series is no.3, a wild gull-winged 1968 creation with chrome spaghetti exhausts and a cast-steel steering wheel, powered by a Ferrari V12 from a donor 1958 Ferrari 250 GT Pininfarina Coupé. Having won a number of design awards in period and garnered a Hot Wheels toy car production run, not to mention world press attention, it is fitting that this much-loved 'Faux-rari' was actually granted a prominent space at the 2014 'California Dreaming' exhibit at the Museo Ferrari in Modena.
Ferrari P4/5 by Pininfarina (2006)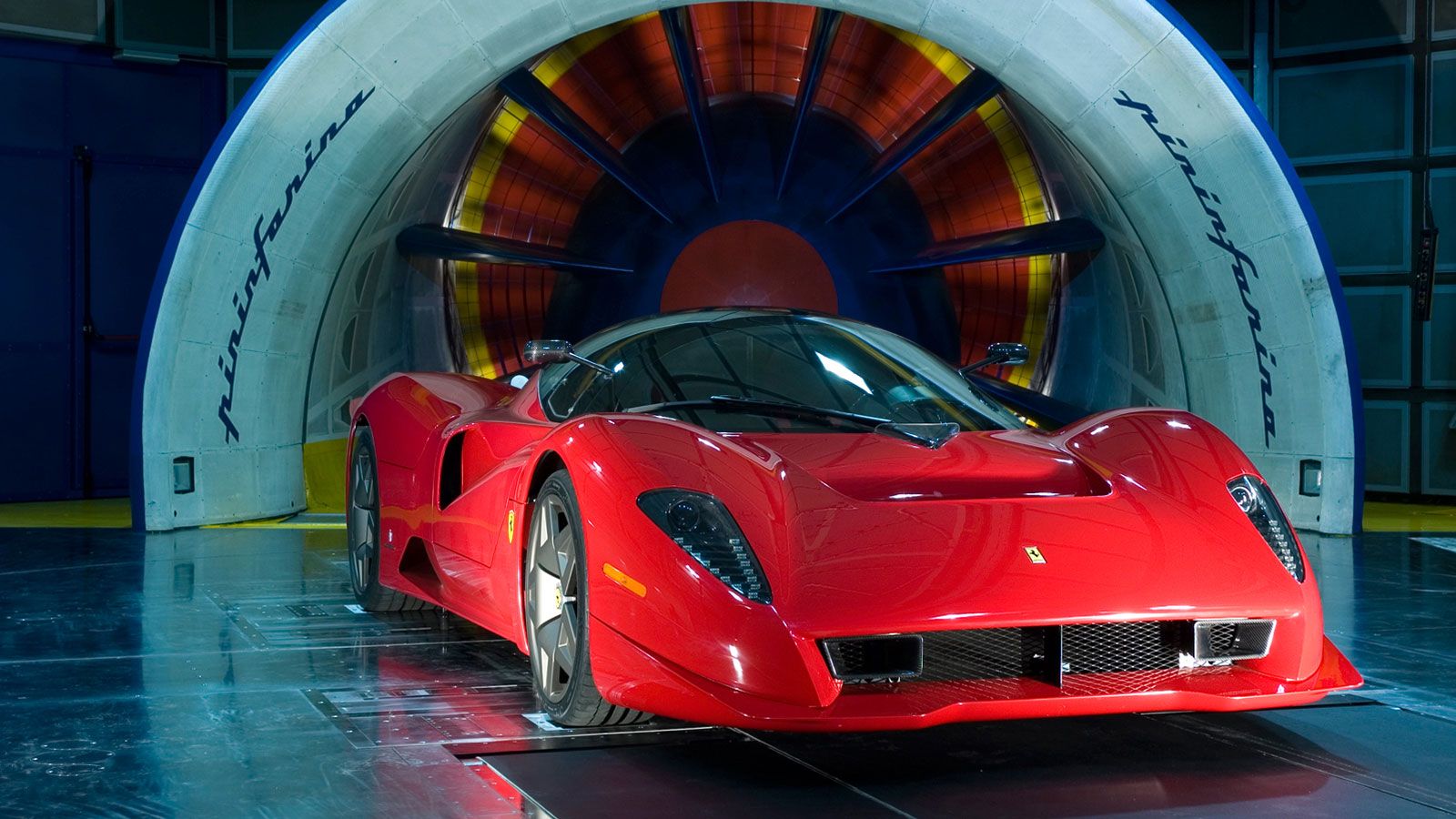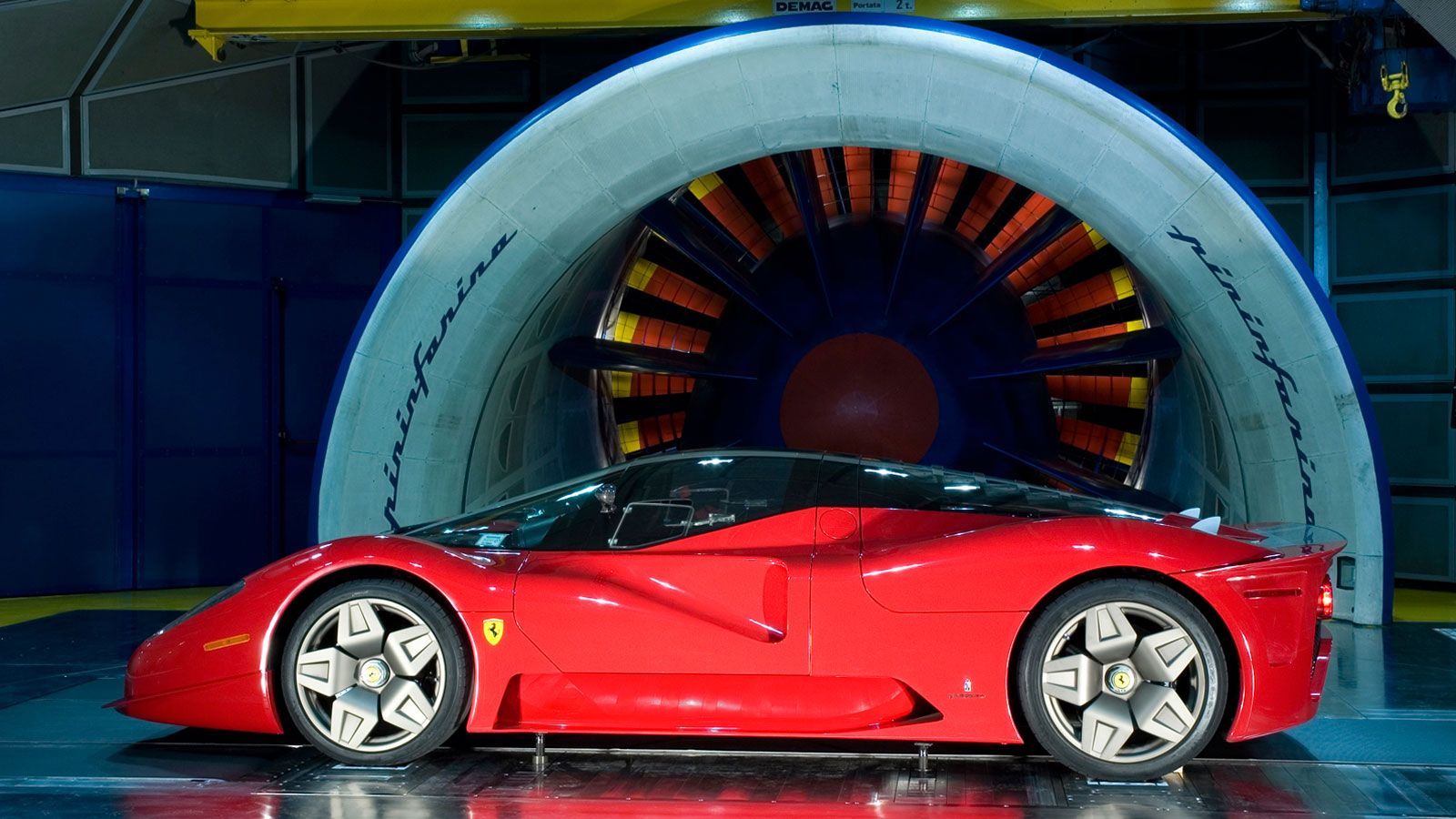 The mid-2000s were an interesting time for Ferrari coachbuilding. You might point to Ken Okuyama's Ferrari 599-based Kode57, the Zagato Ferrari 575 GTZ, or the 612 Scaglietti-based Giugiaro Italdesign GG50 as examples of the most interesting treatments of Maranello's cars. However our firm favourite (and the car with the best story) is the Ferrari P4/5 by Pininfarina, Jim Glickenhaus' total re-engineering of the last unsold Ferrari Enzo which serves as a modern homage to the great Ferrari racing cars of the past.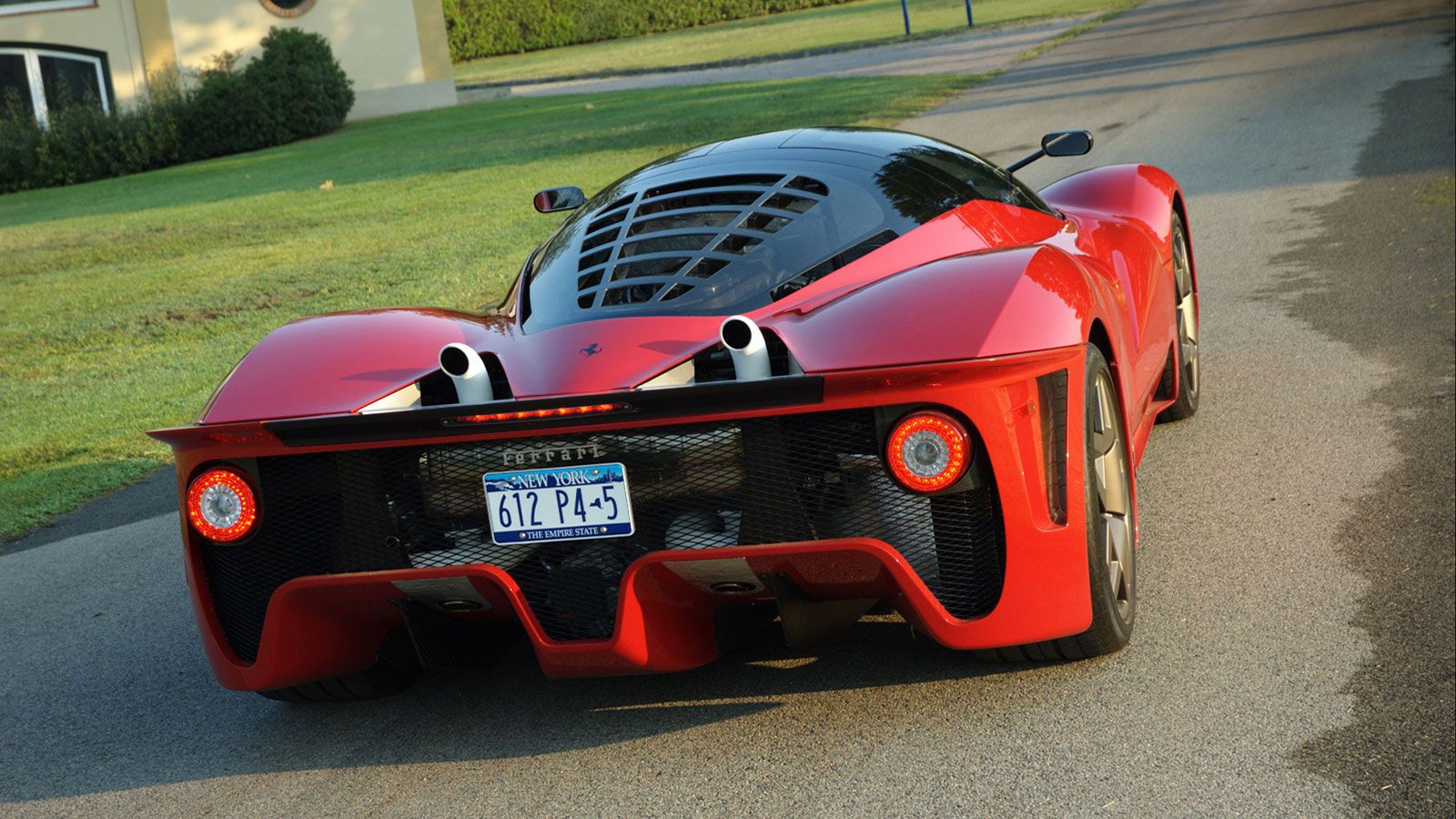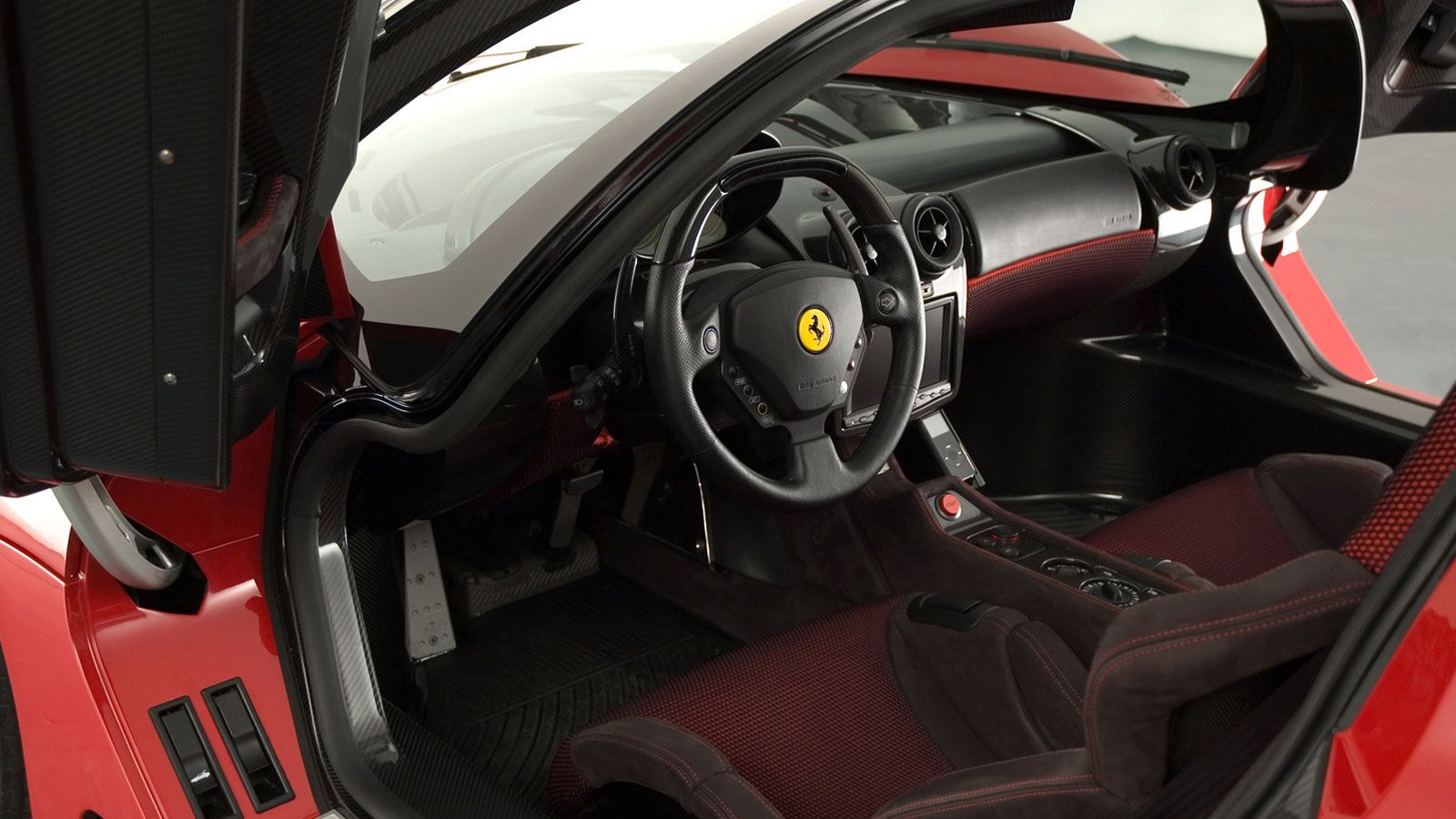 Over 200 systems were redesigned and improved on the vehicle by the Glickenhaus and Pininfarina teams. Ferrari were however kept out of the loop during development, prompting an operatic showdown in Turin starring an irate Luca di Montezemolo and a polite yet firm Andrea Pininfarina (and the whole story appears in our interview with Jim Glickenhaus). Suffice to say that Ferrari were eventually mollified, and the car today remains a unique nod to history which even spawned a successful racing variant in the P4/5 Competizione.  
---
---