When Life Gives You Le Mans: The Apex Interviews Duncan Wiltshire
This week on the Apex we are joined by Duncan Wiltshire, President of the Bentley Drivers Club, engineer, Chairman of pre-eminent historic race series organisers Motor Racing Legends and a highly respected figurehead within the historic motor racing scene.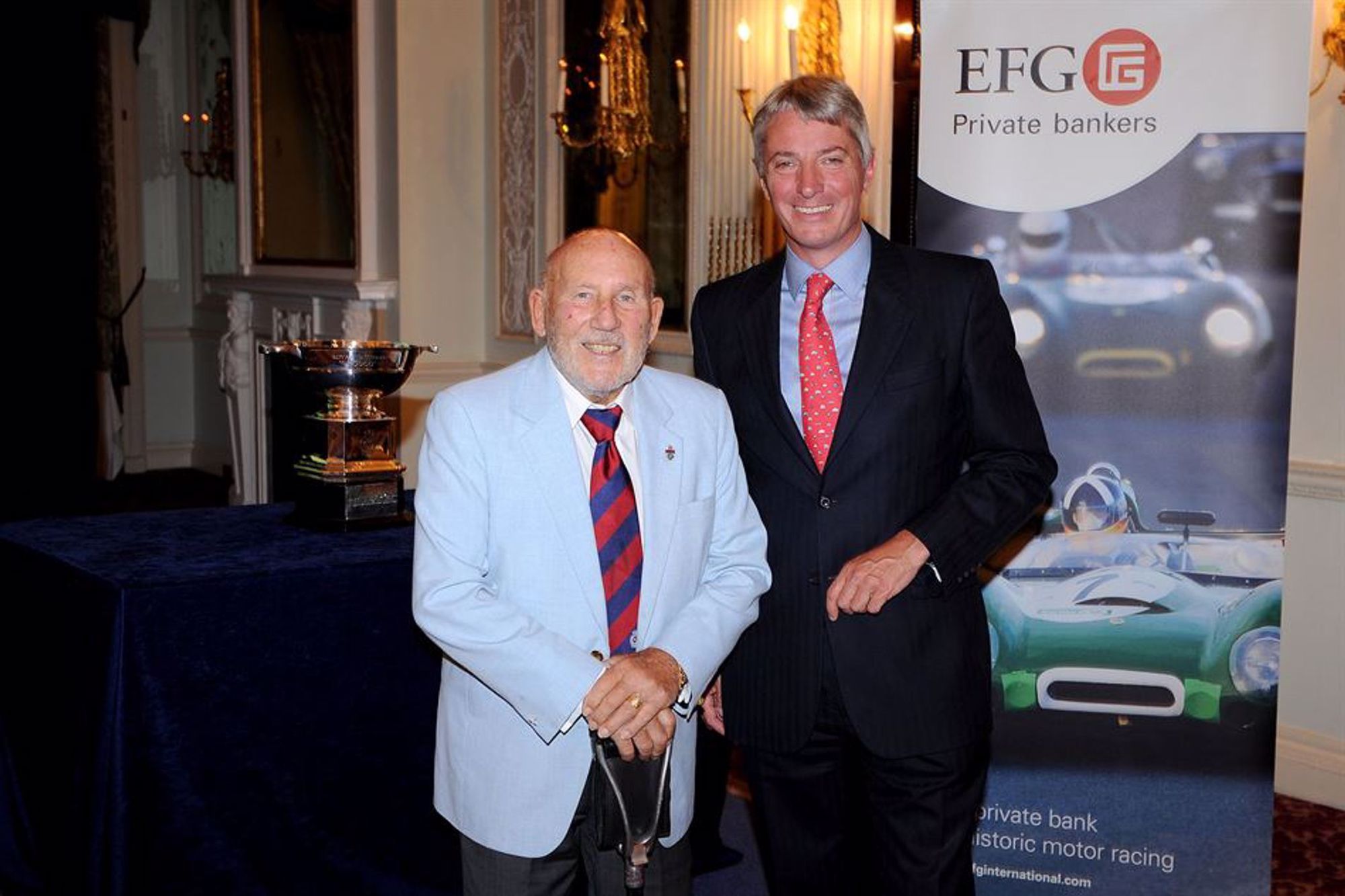 If you are not familiar with Motor Racing Legends, they are the organisers behind some of the most prestigious historic racing series including: the Royal Automobile Club Woodcote Trophy, the Stirling Moss Trophy, Pre '63 GT, the Sixties Touring Car Challenge with U2TC, the Tony Dron Trophy, the Historic Touring Car Challenge and the Pre-War Sports Car Series. They have also recently announced the new one-make GT40 race series, the Amon Cup, as well as adding the Jaguar Classic Challenge and the Pre-'66 Three-Hour races for GT and Touring Cars to their repertoire. An experienced historic racer himself and a proud vintage Bentley driver, Duncan joined us to share some insights into his fascinating world.
Hector Kociak interviews Duncan Wiltshire for The Apex by Custodian. Recorded and Produced by Jeremy Hindle.  Transcribed by David Marcus. Edited by Hector Kociak & Charles Clegg.
I wanted to begin by asking you how you got into cars and historic racing in the first place? I understand you had a successful engineering career before coming over to the family business (Motor Racing Legends) with your father. Were you always interested in motor cars?
Well, I think it's safe to say the interest in motor cars was preordained. My father was a very passionate motorist in every sense. As children, my sister and I literally grew up in the back seat of the family vintage Bentley, so our childhood consisted of being dragged around the country or around Europe in the back of that car come hail or shine, and he was a terribly committed chap. So we were either going to adopt the spirit and the love for the classic car world, or we were going to hate it. By some miracle both of us survived the experience!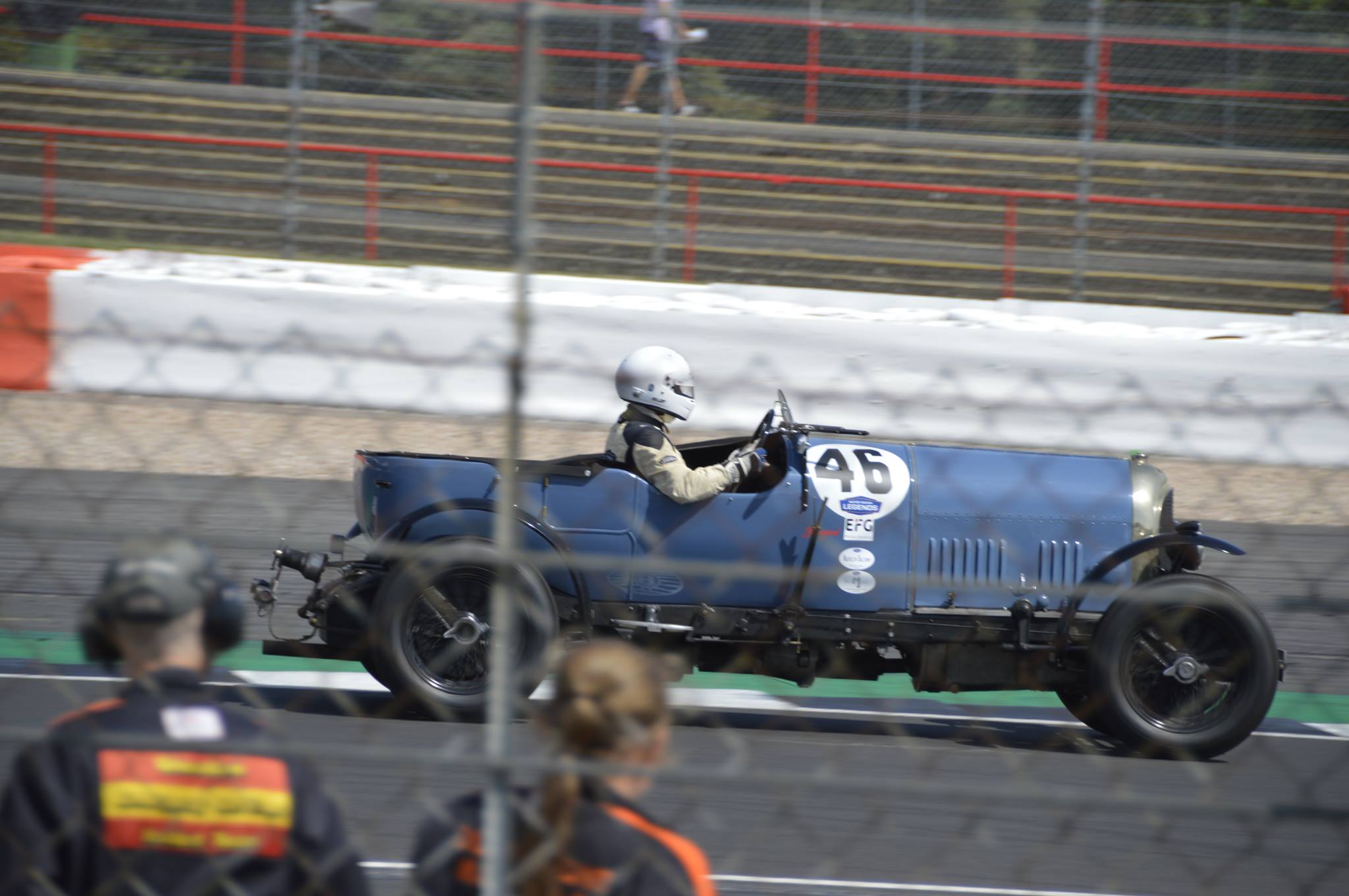 How did you become involved in the business of Motor Racing Legends itself?
The whole thing really grew out of my father's passion. It seems a very long time ago now, but I was very fortunate as a young man that my father, much to my great surprise, consented to let me start racing his Bentley when I was in my early 20s.
Very kind of him!
Yes it was! At that age you feel a level of entitlement to something, particularly having had the childhood we had in enduring the weather and everything else that was thrown at us, but looking back now I realise how incredibly good of him it was to do that. It was when I started racing and driving the car that I really got what the whole movement was all about. I'm embarrassed to say that my first race was I think 30 years ago, and much as I consider myself to be a youngster still I'm not sure I qualify under that category any more. I'm eternally grateful to him for doing that.
I've been running Motor Racing Legends for 20 years and I have to pinch myself at that thought, because it still feels like yesterday since I got involved with the business. But I did have a proper job before that, as you say. I trained as a civil engineer at university and went into the glamorous world of great projects like Sizewell B nuclear power station and the new Severn bridge. It all seems a very long time ago. Afterwards I became a bit of an expert in concrete, and went into the concrete repair business with the Llewellyn family. At the turn of the century I gave it all up to go into historic motor sport.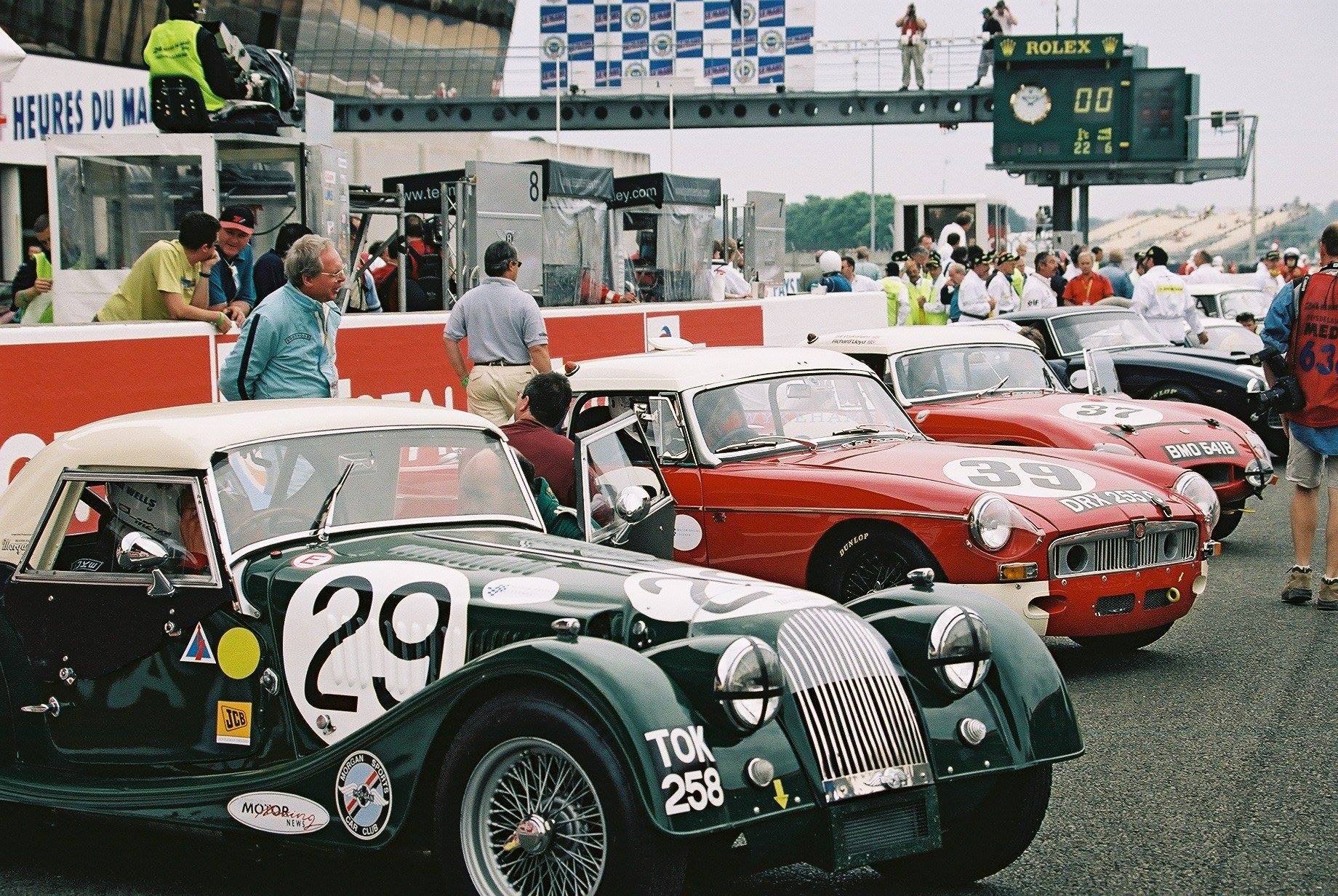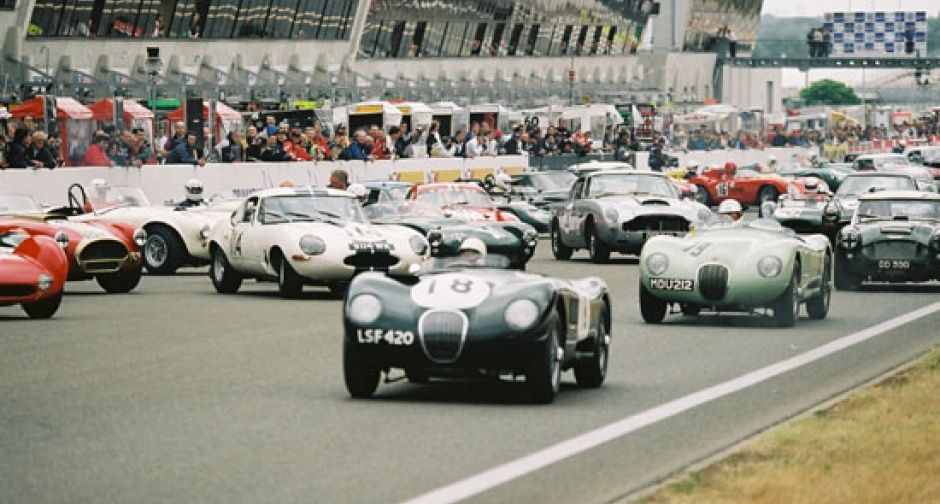 Speaking of which, your father was quite a prominent figure in the historic racing scene - an 18-year President of the Bentley Drivers Club, a director of the Royal Automobile Club and still, I think, the only ever non-Frenchman on the board of the Automobile Club de l'Ouest, organisers of the Le Mans 24 hours. What was it like growing into the historic racing scene with him behind you? Did you pick up any tricks of the trade along the way?
I guess I must have done! I think an awful lot rubbed off without me realising it. He was a formidable character and took everything terribly seriously. From a very early age our memories of a father were that he was always organising things, which he loved, being this shadowy figure sitting in the front of the car. We were always late going to things, thrashing up the A1 to Scotland in the Bentley or down to France or wherever. Then as soon as we'd get there he would be rushing off to organise something. I suppose it became in our blood as a family that it's how life should be. In that sense, as I said, everything was slightly preordained.
My father was very heavily involved in the Bentley Drivers Club all of his life. I guess that's inevitably where my passion for the marque and the Club comes from, and his passion for Bentleys and his passion for Le Mans both stemmed from the same thing. When he was a small boy he lived in London, through WWII and the Blitz, and he was always very fond of telling us that what sustained him and his interest in life was reading books like Tim Birkin's Full Throttle. In that schoolboy imagination, he was totally enthralled by the glamour of the vision of the Bentleys racing at Le Mans in the '20s, and aspired to buy his own Bentley as soon as he could. He was also of a generation that was fortunate enough to buy a vintage Bentley for £100. I remember as a young man saying 'well, you don't know how lucky you were to be able to buy a car for £100!'. He said you've got to remember that was many month's wages as an apprentice - so I guess all things are relative...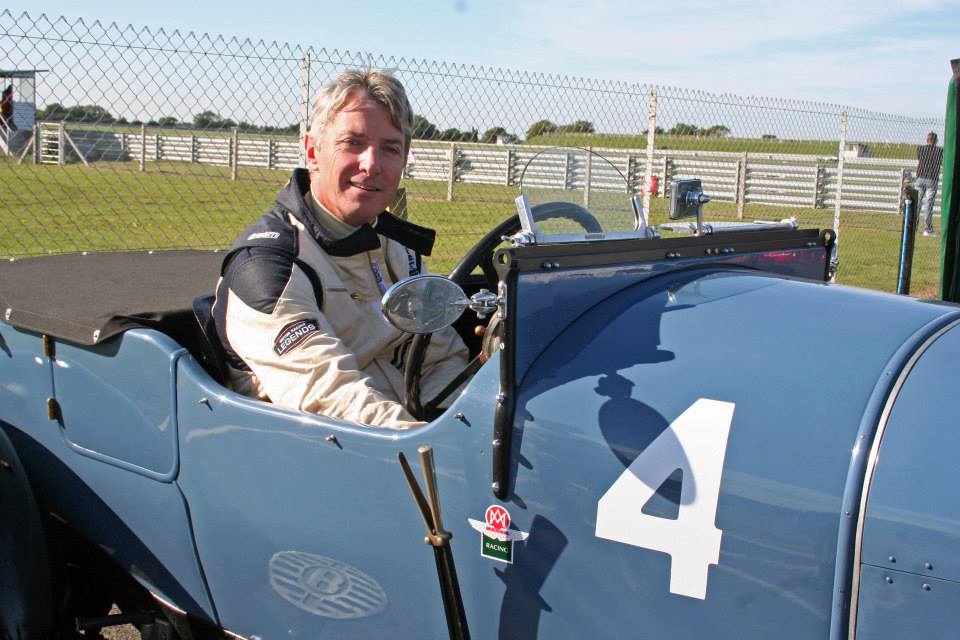 His passion for Le Mans always ran in parallel with his passion for the Bentley marque. One of the abiding memories I have of growing up was that every three or four years, the Bentley Drivers Club would go off to Le Mans - not for the 24 hours, but a sort of private club visit. The whole club would mobilise from around the world. So the South Africans, the Californians, and the Australian members would all ship their cars over, and the Bentley Drivers Club would go to France and do these fantastic things. The good old ACO at Le Mans would throw the doors open. This was during the 1970s and '80s, and my father struck up some very powerful friendships with some of the guys at the ACO.
The pivotal moment in my life looking back (and I didn't realise it at the time) was 1982, which was the 50th running of the Le Mans 24 Hour race. My father and a bunch of mates approached the ACO and asked what they were doing to celebrate this great milestone. The French said 'well, nothing'. So they concocted a plan to get together a bunch of old Le Mans cars. My father went back to the ACO and asked whether, if he could bring 20 to 25 former Le Mans cars down to the circuit, they would give him some time to parade them on track. I think the ACO thought they were barking mad and couldn't understand why anyone would want to do that, but basically said, 'if you're mad enough to drive your cars here, then yes, we'll find you some time on track'.
So it started out as a one-off event at Le Mans with about 25 cars - from Bentley team cars up to GT40s, through Jaguars and the like - all with Le Mans history, the one requirement being that you had to drive them there. The whole thing was sponsored by Victor Gauntlett and Pace Petroleum, and the Financial Times got on board as well. They had a jolly good time, and it went down so well with the spectators that the ACO asked them if they would come back in 1983 and do it all again. It became known as the Le Mans Cavalcade, and that event ran every year from 1982 up until 2009. It's that event that really got firstly my father and then myself so embedded with the ACO and culminated, as you say, with him becoming to this day still the only ever non-Frenchman on the board of the ACO.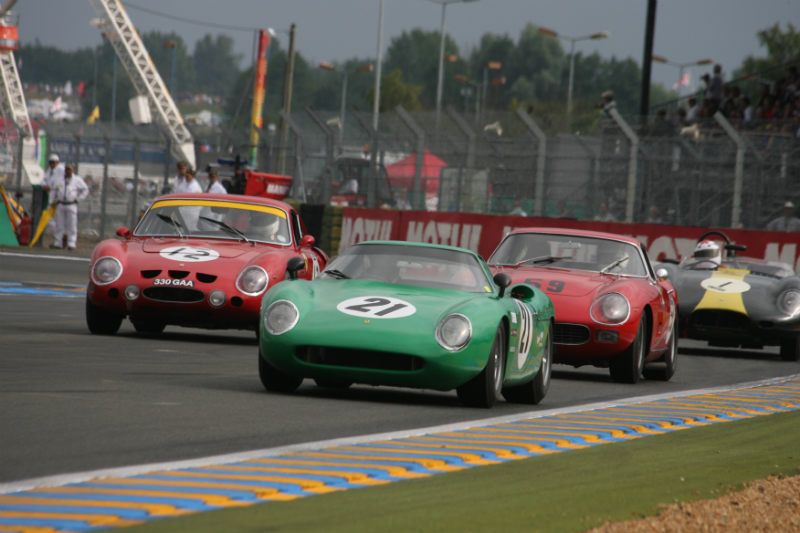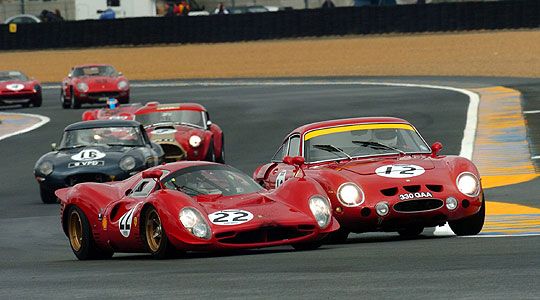 It's a great story.
He died in the very early 2000s, about 18 years ago, so he wasn't on the board for more than a couple of years, but all the activities at Le Mans had just grown and grown in stature. If you think back to the 1970s and '80s, the reason the Californian and Australian members would ship their cars to the UK and elsewhere for these events was that they were real rarities. They were big deals, whereas today there are scores of organisers who will let you drive or rally your car in some of the most obscure corners of the planet. You forget that 40 or 50 years ago, these things were really quite unique. The Cavalcade was a big deal.
Through the '90s I was at university, forging this magnificent career in the construction industry(!), and at that time the ACO approached us and said they were starting to get inquiries from various car clubs whose marques had connections with Le Mans to celebrate centenaries of everything from Ferrari, Jaguar, Bentley, you name it. The ACO's view was that they understood how to run races, but didn't understand all these strange car club people; we did, so would we mind looking after them? So in the second half of the '90s, this magnificent sideline my father had done for fun started to grow in seriousness and size, and commercially started to get really quite significant. It was only ever a sideline for him; my wife Phillipa and I used to give up our annual leave to come and help run Le Mans every year. It was becoming a bit of a monster in some ways.
The real turning point for the next chapter was the end of the 1990s. We'd always known the holy grail was to persuade the ACO to let us run a full-blown historic race at Le Mans. It took years and years of drip feeding, but suddenly in 1999 the ACO turned around and said look, come and talk to us about it. So we sort of picked our jaws off the floor thinking that this was a conversation that was never going to happen, and had to have a really serious chat. Those were the days where the ACO was a wonderful organisation with great people but quite old fashioned, very traditional. I can remember being summoned into this dark dusty room with the sunlight pouring through the windows, with the very senior gentlemen from the board of the ACO all silhouetted in the sunlight, and being asked to explain to them again why we thought historic racing was a good idea. Thank God they became terribly enthusiastic, and that begat the Le Mans Legends Race, which we ran for the first time in 2001.
You've been instrumental in the creation of some of the most prestigious race series in the world including the RAC Woodcote Trophy, as well as the Stirling Moss Trophy for 'proper' sports racing cars built before 1961. You've also just announced an all-new GT40 race series. What drove you to create those, and what in your opinion are the elements of a good historic grid?
As the whole scene was getting so big, after the first Le Mans Legends race in 2001 my father and I took the decision that I would give up my job in the construction industry and run Motor Racing Legends full-time. That would have been in the autumn of 2001; at Easter in 2002 the old man passed away. He had been suffering from cancer, but it was something we believed was going to be years in the distance, and it turned out to be vastly accelerated. So suddenly by the time we got through 2002, I realised that now Motor Racing Legends had gone from being a very busy sideline to being my sole form of income. We had this insanely busy weekend once a year where we hosted something like 1,000 people for the Le Mans 24 hours, all of them coming in old cars. It was quite a beast, but there were 51 weekends of the year when we were doing nothing. My personal passion was of course racing pre-war cars, so going into 2004 I launched the pre-war sports car series that we still run.
I could tell you that there was a deeply thought-through, strategic policy of launching all of these series, but I would be lying through my teeth. The answer is that I was really making it up as I went along. I just thought I wanted longer racing formats for me and my Bentley, and I wanted the chance to go to some of the big circuits in Europe. Looking back now on that first year, I don't think we let ambition get in the way of reality - or reality get in the way of ambition, I'm not sure which way around it was. We ran our first race at the Nurburgring, our second race was at Assen in Holland and our third one was at Spa at the 6 hour race. We lost a fortune. They were great fun; we met some amazing people, and lost a shed load of money!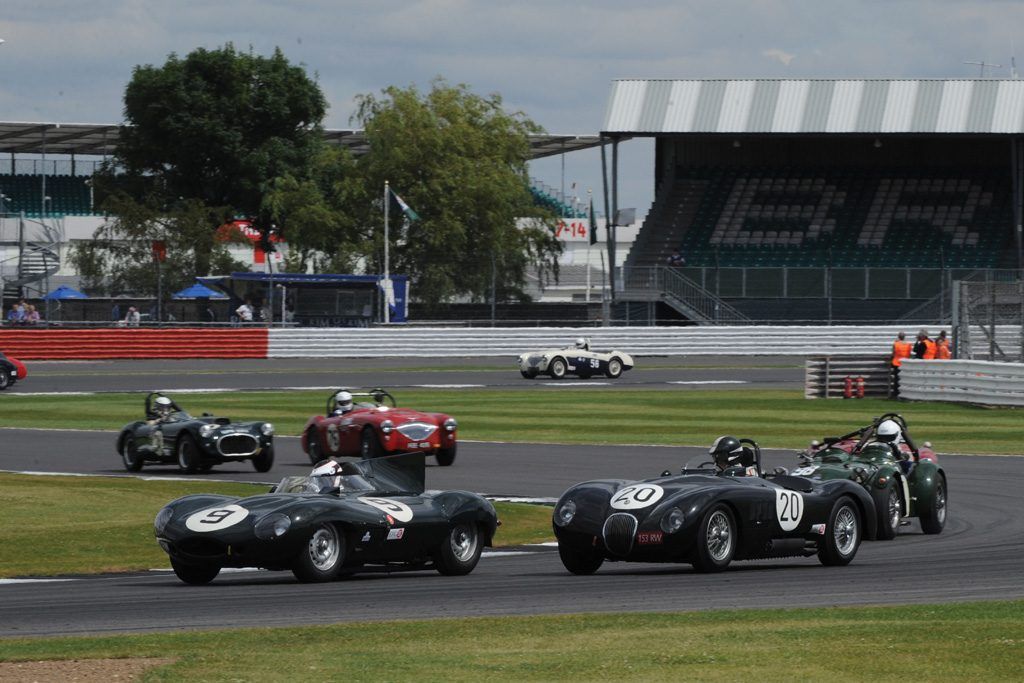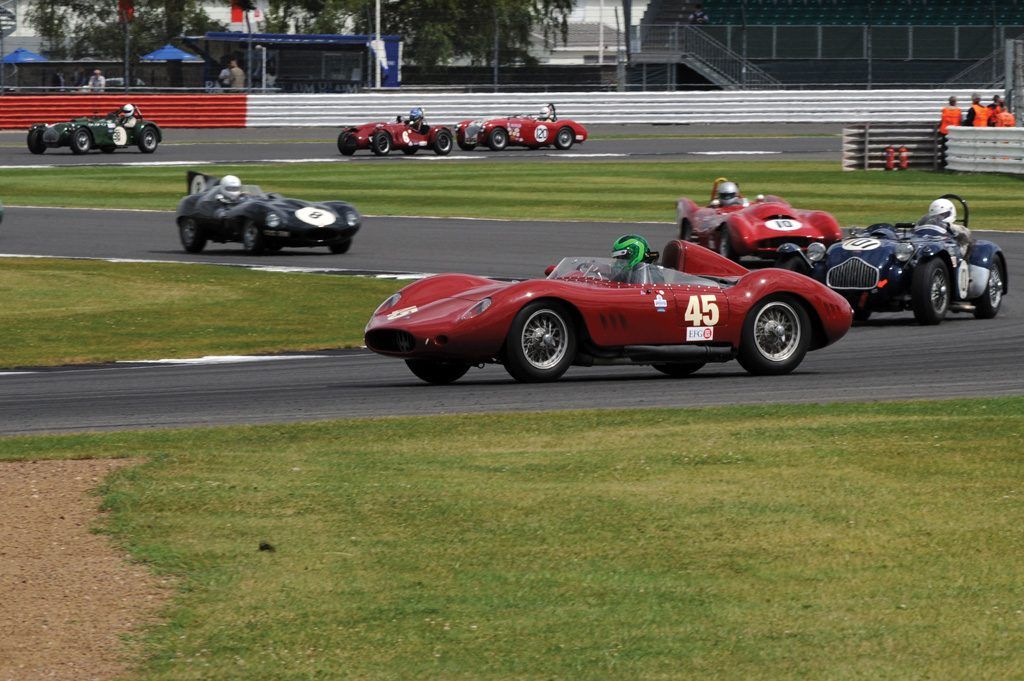 To be honest I then spent the next three or four years on a very steep learning curve. I look back now at my father's great experience, because I thought I knew it all in those days. Ben Cussons - now chairman of the Royal Automobile Club - was equally instrumental in formulating the idea of what became the Woodcote Trophy for pre-'56 sports cars. We launched that in 2006. In 2007 / 2008 I had the opportunity to take on what was then the BRDC Historic Sports Car Championship, great granddaddy of them all, and that evolved within a couple of years into the Stirling Moss Trophy, which of course we still run. We found ourselves thinking, you know, this has got critical mass. We're putting ourselves out there in the public arena, this actually is starting to become viable. In the middle of all this of course we went slap bang into the 2008 financial crisis. Our activities at Le Mans up until that point had been very heavily sponsored - Aon were a great sponsor in those days and they had just got to the end of their contract - and it was pretty blooming obvious in 2008 that there was nobody queueing up to take over the slot from them.
Just as I was starting to look into the abyss, the phone started ringing. EFG Private Bank and JD Classics came on board. The two of them were incredibly supportive and were game changers for us, because suddenly we found ourselves on a proper financial footing. It gave us the springboard to go forward and do things properly, and be taken seriously. Getting on for 20 years down the line since I gave it all up to run in the historic scene, today we've got a plethora of grids on our portfolio. As you say, we've just taken over responsibility for the Jaguar Classic Challenge; Jaguar knocked on the door and asked us if we would be interested in taking on that responsibility for them, which is a great honour. We've just launched the Amon Cup for GT40s, which is terribly exciting. We've got a few more things to come out yet and are busy working away for next year. I think the whole industry has done a decent job of weathering the crisis of the last 12 months, and I think things are looking terribly exciting for the future. But as for the motivation in the early days, I think it was just wild ideas and a stroke of good luck!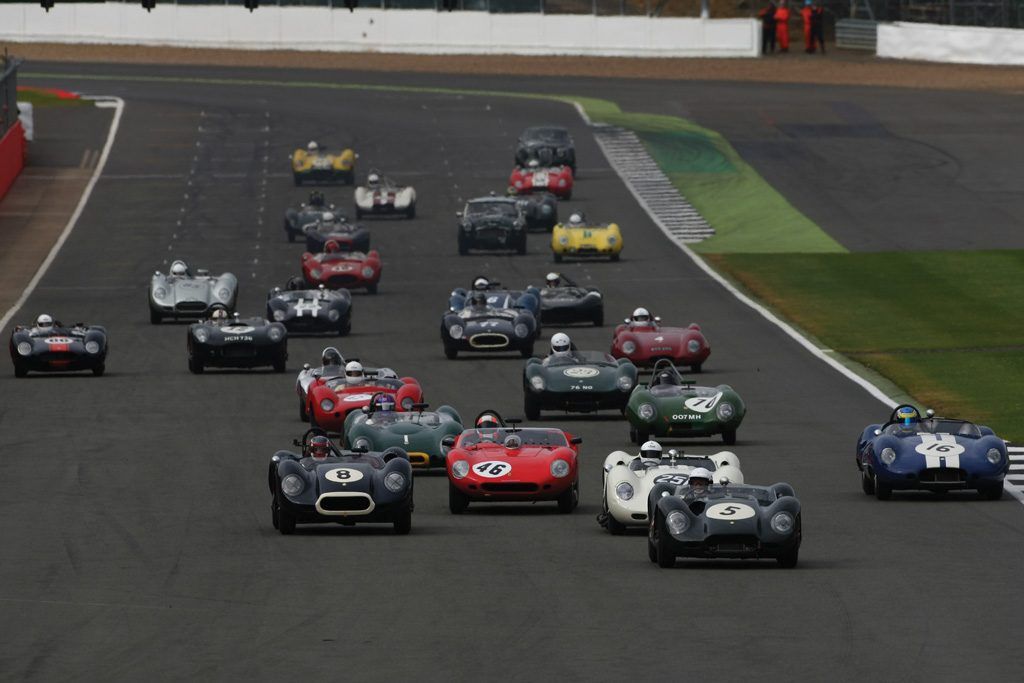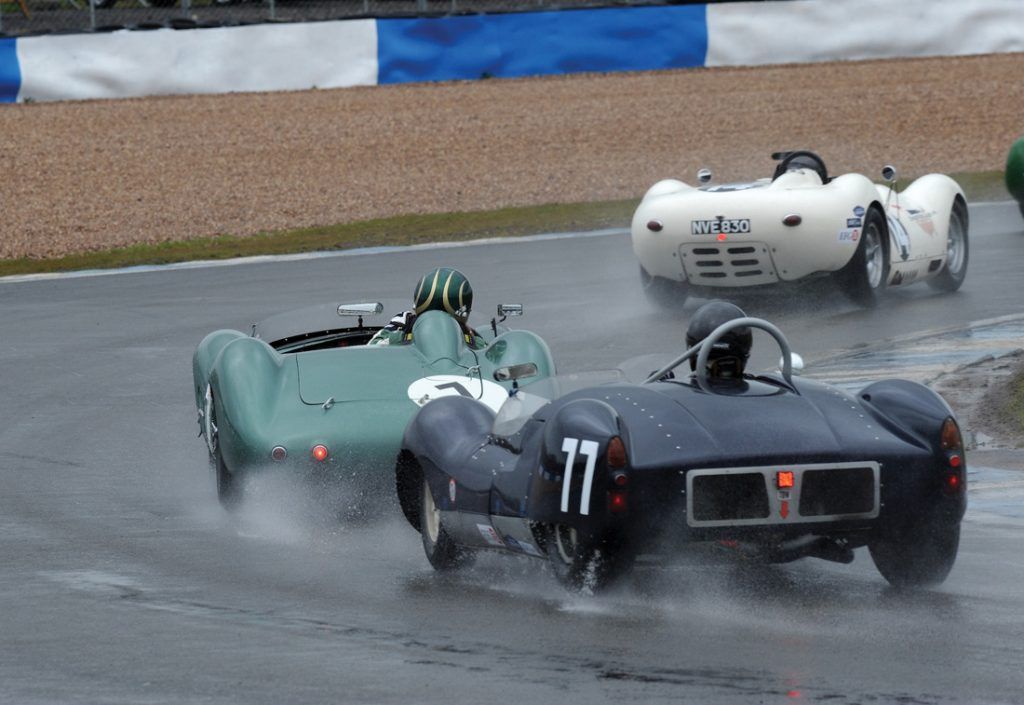 For listeners who might be wondering how to take their first steps into historic racing, what would your advice be, and how intimidated should they be by owning or indeed racing a worthy classic?
That's a very good question. Newcomers into the scene are the lifeblood, we all need them, and we are no different from any other organisation. I suspect it's difficult to see this when you've been around the scene so much, but if you're a newcomer who is passionate about cars and might own a few yourself already, when you toddle along to a few meetings and think 'I might fancy a go', it must look incredibly daunting from the outside. You're walking around the paddock where everyone you talk to is a world champion (or thinks they are), and everyone is an expert. Everybody knows how to race, and we all talk the talk. I'm probably as guilty as anyone else. If you're an outsider wanting a really honest opinion, it must be quite tough. On top of that you've got all the lingo, the regulations, the race suit, the helmet, the fire extinguisher, a prepared car, all of these things are really daunting. So it's very difficult.
The best advice I can give is that you've just got to keep asking questions, because once you scratch through all that surface nonsense, everybody likes to help out. The paddock is full of incredibly friendly people. I've always regarded myself as much in the leisure business as the motor racing business, because that paddock is full of people who have just turned up to have a great time and have fun. Any of us organisers would be delighted to sit down and help anybody, explain the nuts and bolts about how these things work, and the things to avoid as well, because you could waste a ton of money. It is daunting, especially if your pride and joy is worth quite a lot of money. There's no such thing as a cheap race car - even if you're racing an MGB, it's an expensive car to go racing. The minute you start getting up to C-Type, D-Type Jaguars, you are into the realms of the Gods in many ways.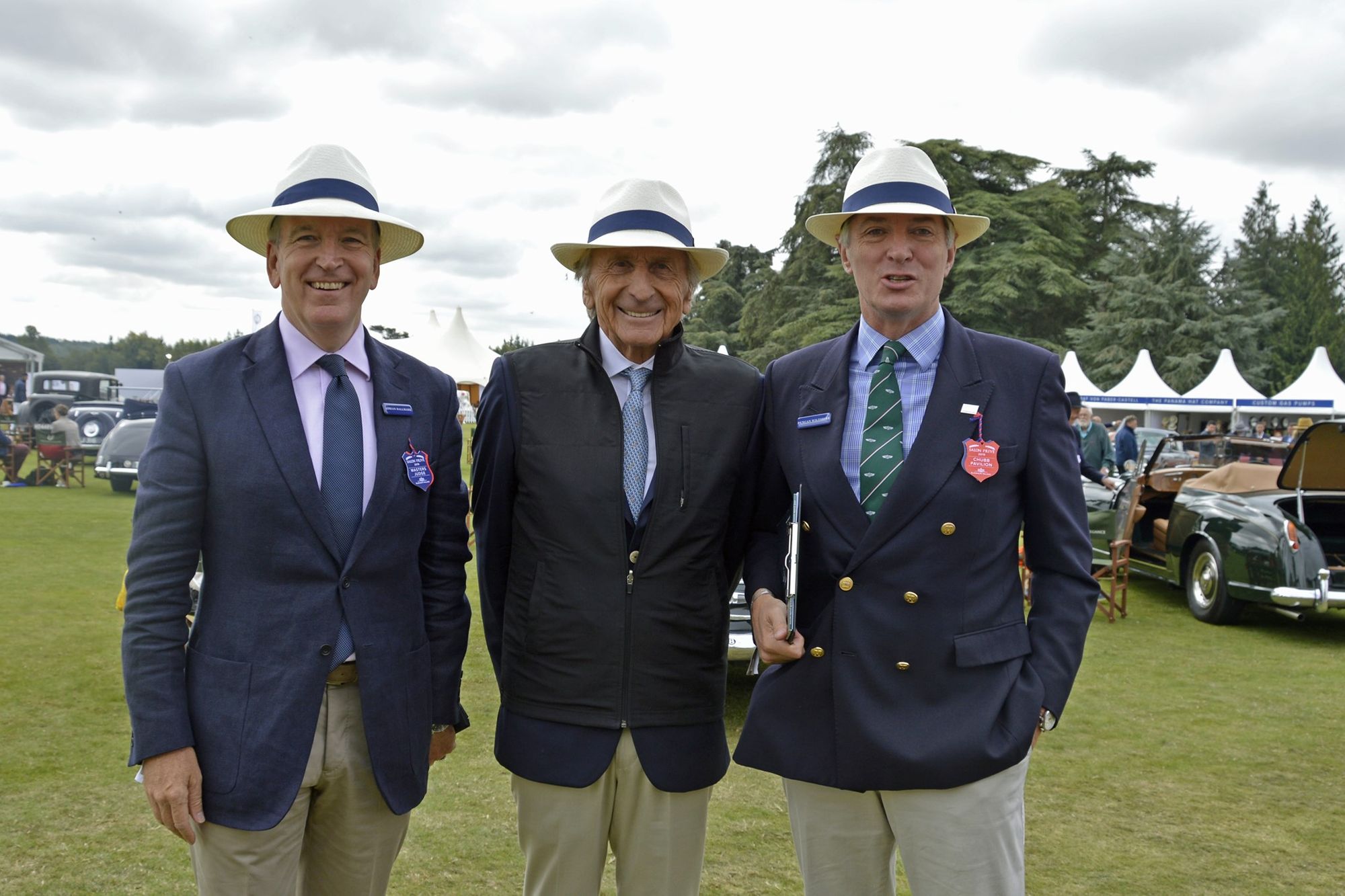 This leads me onto my next question. As a member of the RAC's Motoring Committee and the President of the Bentley Drivers Club, you have a great perspective on the community. How do you think we can get a younger generation excited about historic racing, given what you've described?
That's one of our big challenges, isn't it. Of course we're not just competing for the attention of youngsters to get them into historics versus modern racing, or older cars versus younger cars, we're competing against eSports, computers and everything else in the modern world that is commanding their attention. It's a real challenge.
The best advice I can give to any youngster is make sure you've got a good father(!). I don't just mean that flippantly; all this is potentially formidably expensive so the support of your parents is very helpful in all this. And of course if your parents are already racing, one of the most satisfying things that we see at our events is where you get fathers and sons, fathers and daughters, and families racing together. A lot of these two- or three-driver races are very communal, and there must be something very satisfying about racing with your kids. If you're lucky enough to be in that boat, that's a great way to do it. If you're not, it really is quite a challenge. You've got to make sure you're asking the right questions of the right people. But the big challenge for us as a movement is that we've got to attract the attention of that younger generation first, before they're ever going to have that conversation with us, and that's the real challenge for us.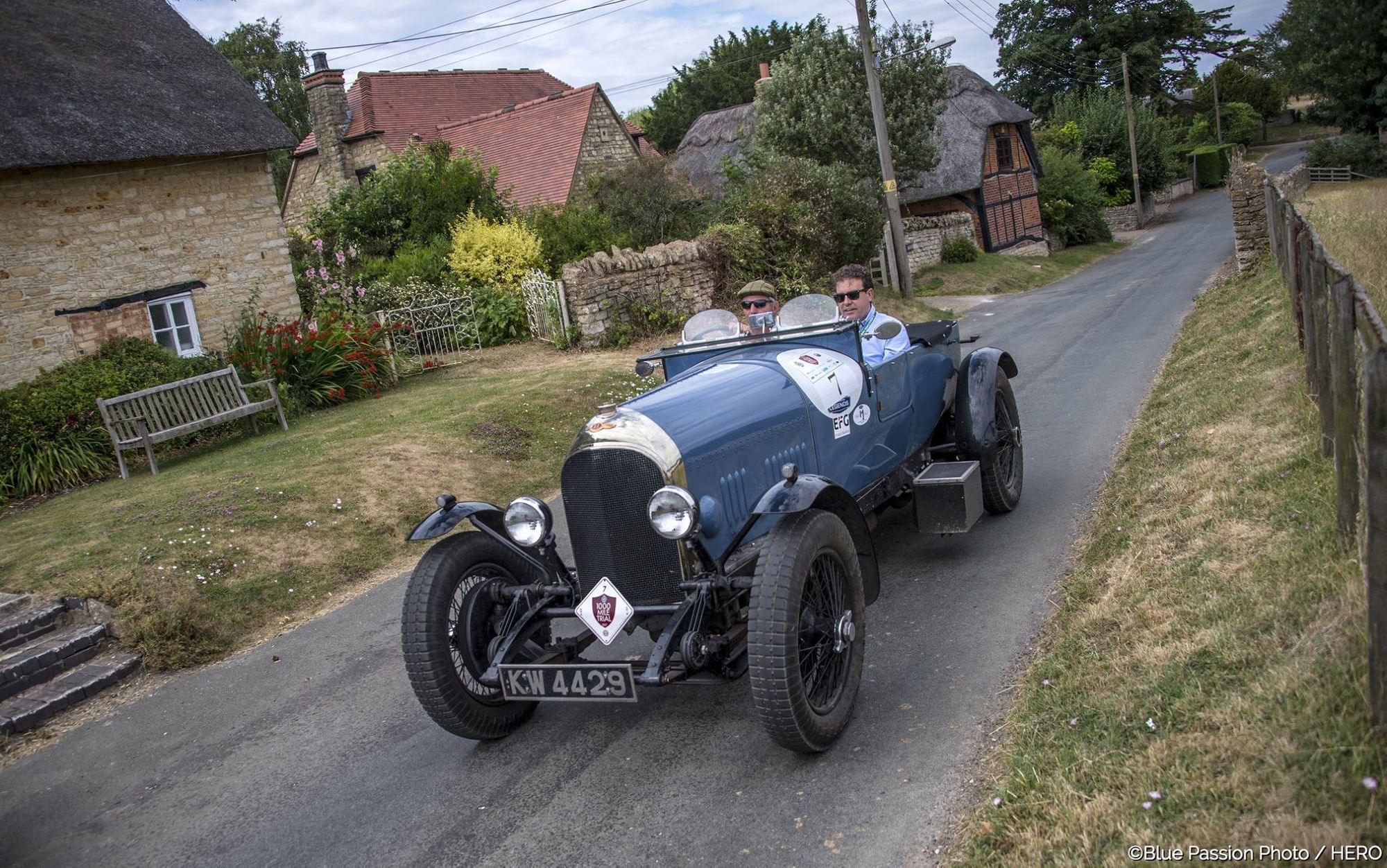 Coming to you now, I gather that you can often be found behind the wheel yourself in a vintage Bentley. Could you tell us more about your car and perhaps any other cars you've owned or raced?
One of my great motivations for launching the pre-war series in 2004 was that I wanted better racing for myself; the irony of how it has evolved in the ensuing years is that finding time to put a crash helmet on and go racing gets harder and harder! I've got a 3-litre Bentley that even I admit is possibly not the fastest car at a race meeting, but I promise you that if I could take you around the track in it, you would change your mind about it being a slow car. They are very capable racing cars.
I adore it and am lucky enough to get out a few times a year. I've got some very good mates that I've raced with for a long time, so when we do manage to get together, we have some incredibly close racing. Pre-war racing is a great training ground, because motorsport should be a non-contact sport. I think people can be a bit quick to forget that. In pre-war racing there is one very simple rule: you don't make contact with the other cars, because it's going to hurt you. The racing is still just as close as any other grid, but there's more respect, I would argue, in a pre-war grid than some of the more modern stuff. I find that very satisfying. I've raced a Bentley for 30 years and the irony is that when I find myself in anything more modern, I'm absolutely rubbish. I'm not used to having anything with a roof - I'm used to having visibility. I'm not used to wearing seat belts, you know, all of those things are anathema!
I've had one or two great fun cars. I had an ex-Spa 24 Hour Triumph Dolomite Sprint for a year or two. I wish I had kept it, but I sold it, which I've regretted ever since. It was really a very capable car, by pre-war standards a very grown-up car to go racing with. I have just acquired an FIA MGB to do a bit of racing with, and I can't wait to get that out on track.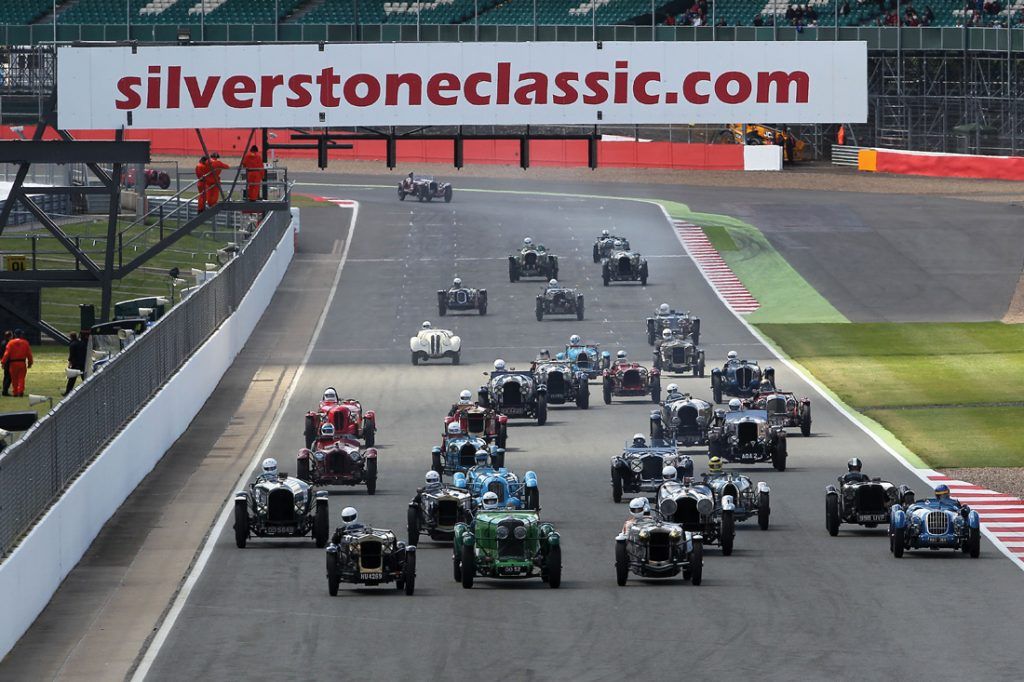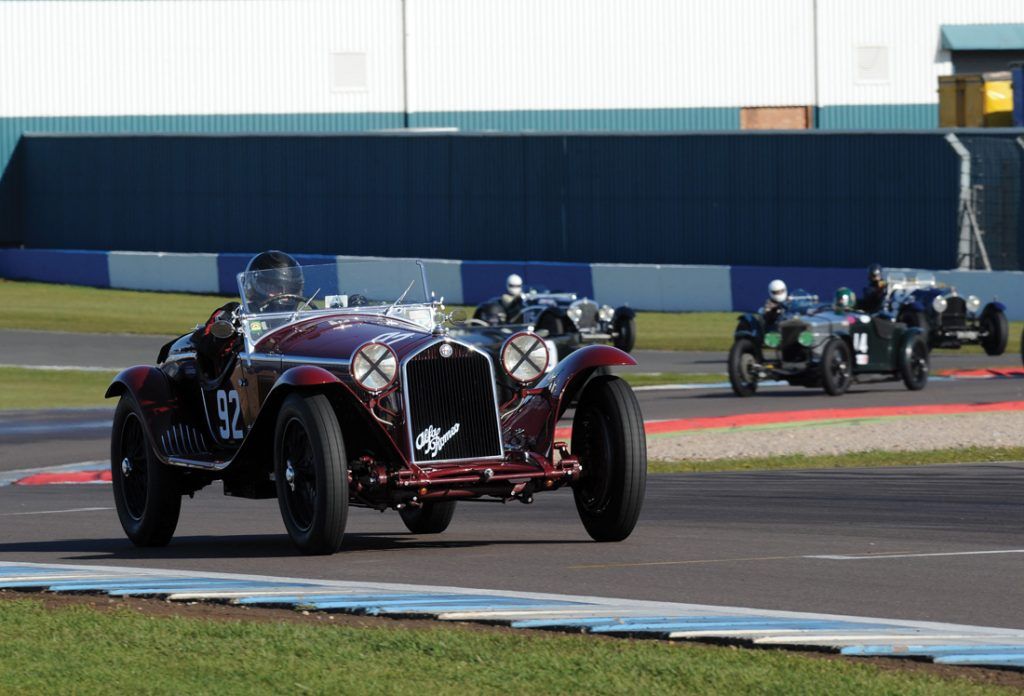 I suppose that leads me onto some quick fire questions that we can end with! Firstly, what is your favourite race track?
It has to be Spa. It's the most awesome circuit in Europe. Portimão is also fabulous, Oulton Park is another great track, but Spa is just the daddy of them all.
That seems to be quite a popular choice with our interviewees.
I'm not surprised!
Secondly, if you could own one road or racing car with no regard to initial outlay, what would you choose?
I would never sell the Bentley for something else, but I would move it over to make room. I would love a GT40 in there, but the car that I would love to own and race is a C-Type Jaguar. Always have, and I would take a C over a D. I'm a big fan of cars that you can take down to the pub, go on holiday and go racing in, and I think the C-Type ticks all those boxes. As long as you don't need to take anything more than a toothbrush with you, you're in business!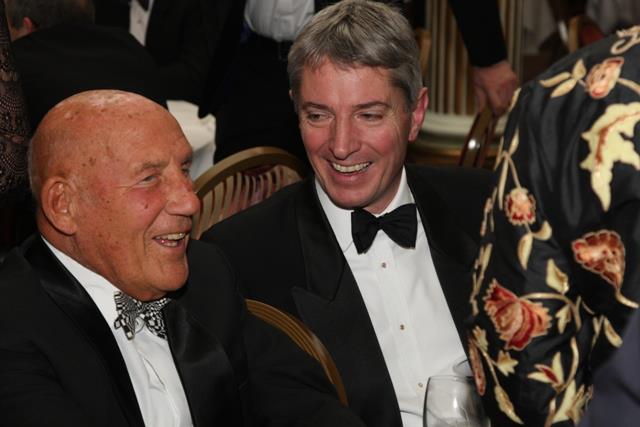 That sounds good to me! And finally, do you have a racing hero and if so, who is it?
I do, and it's a very obvious one. If you're not careful it always sounds very corny, but my racing hero has got to be Stirling Moss, for the simple reason that while everyone loves his racing, he also comes from an era when working as a team was as important as being an incredibly versatile individual. Being able to do the Monte Carlo Rally, running in the Grand Prix, chasing the crumpet, all of those things he is famous for, but having got to know him very well over the last 20 years of his life, you realised what a truly extraordinary individual he was. Not only great fun, but incredibly capable, stunningly so, almost superhuman.
I can remember sitting at one of the World Endurance Championship rounds at Silverstone a handful of years ago in one of the boxes. Everyone had tootled off to go around the paddock, and the two of us were just sitting there watching the progress of the various teams up on the screen. Stirling knew exactly what was going on with every car on that grid. Every single car. He had been sitting there quietly following everything, saying 'you've got to watch that car in 14th place, they've just changed driver, so and so has got in - you watch, I bet you they'll be up in the top three within about three laps'. And he was doing this with the whole grid. You sit there thinking, my God Stirling, how many years is it since you last raced and you're still doing this, you're just a remarkable individual. I'm privileged to have ever known him.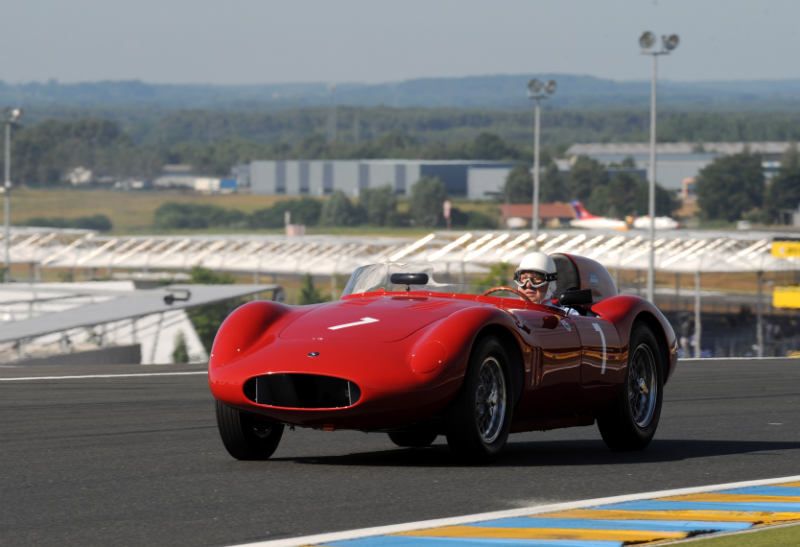 That's a wonderful note to end on. Duncan, that was a very interesting insight into your world and thank you very much for joining us today. All the best for your future race series!
It's an absolute pleasure, thank you very much indeed.
To get in contact with Duncan or find out more about Motor Racing Legends you can visit their website at https://www.motorracinglegends.com/.
---
---