The Ultimate Sleeper Cars
While many of us might dream of owning a bedroom wall supercar or some rare piece of motoring history, the reality is often more sober. Alternatively, you might want a car that blows others out of the water at the lights - but you'd rather be humble about it. Enter the sleeper car: it looks perfectly normal from the outside, but when you put your foot down, it is anything but.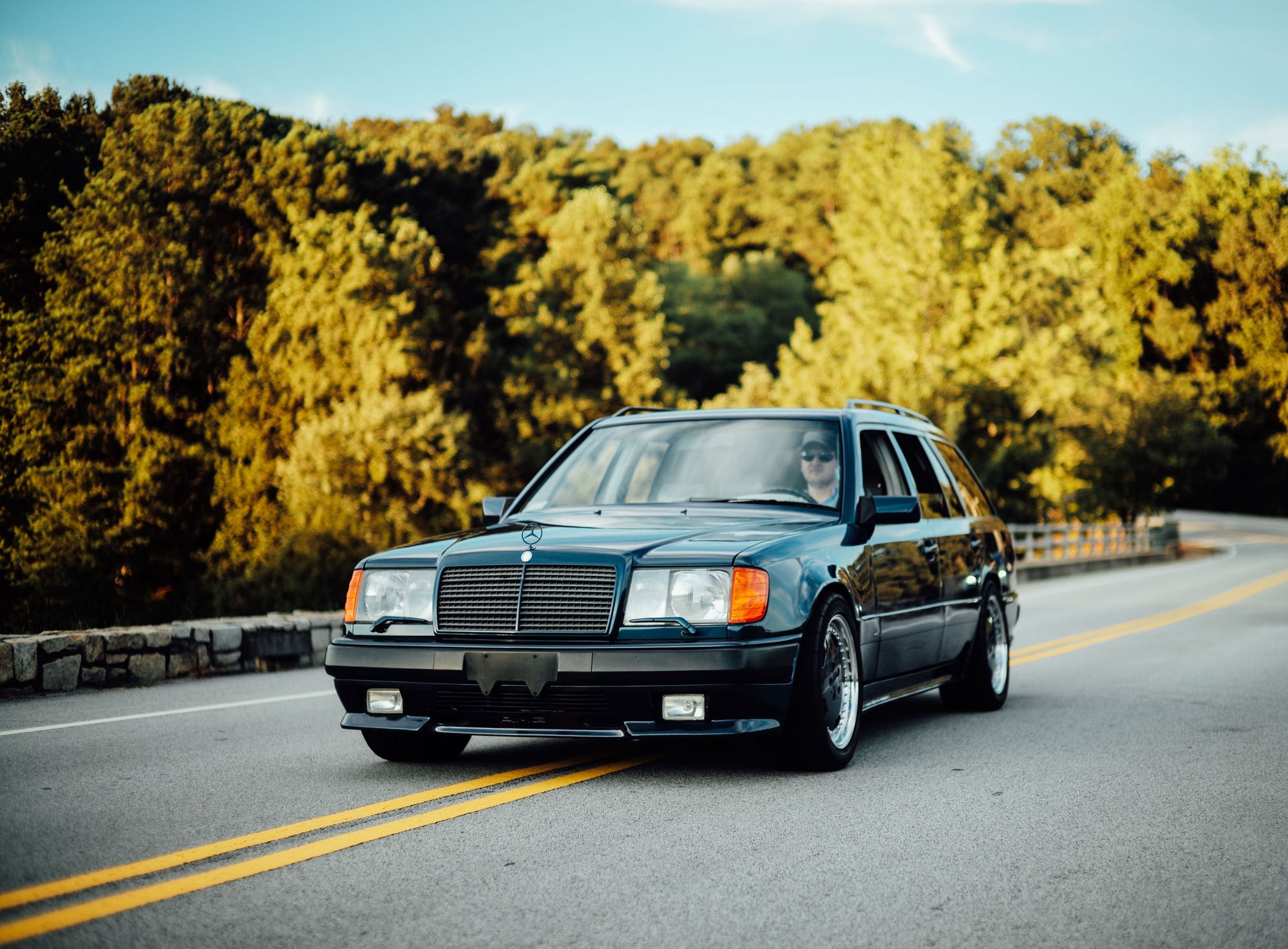 This week on the Apex we've put together a list of our favourite sleeper cars. Some of them win out on sheer speed or acceleration; others are just unexpectedly, cultishly good rides. Get behind the wheel of any of them and you'll be assured a memorable driving experience. Sure, you might not be Instagram fodder, but we think it's not rose gold chrome wraps and artificial exhaust crackles which make performance cars special…
Written by Hector Kociak for The Apex by Custodian. Edited & produced by Charles Clegg and Guillaume Campos.
Alfa Romeo 164 ProCar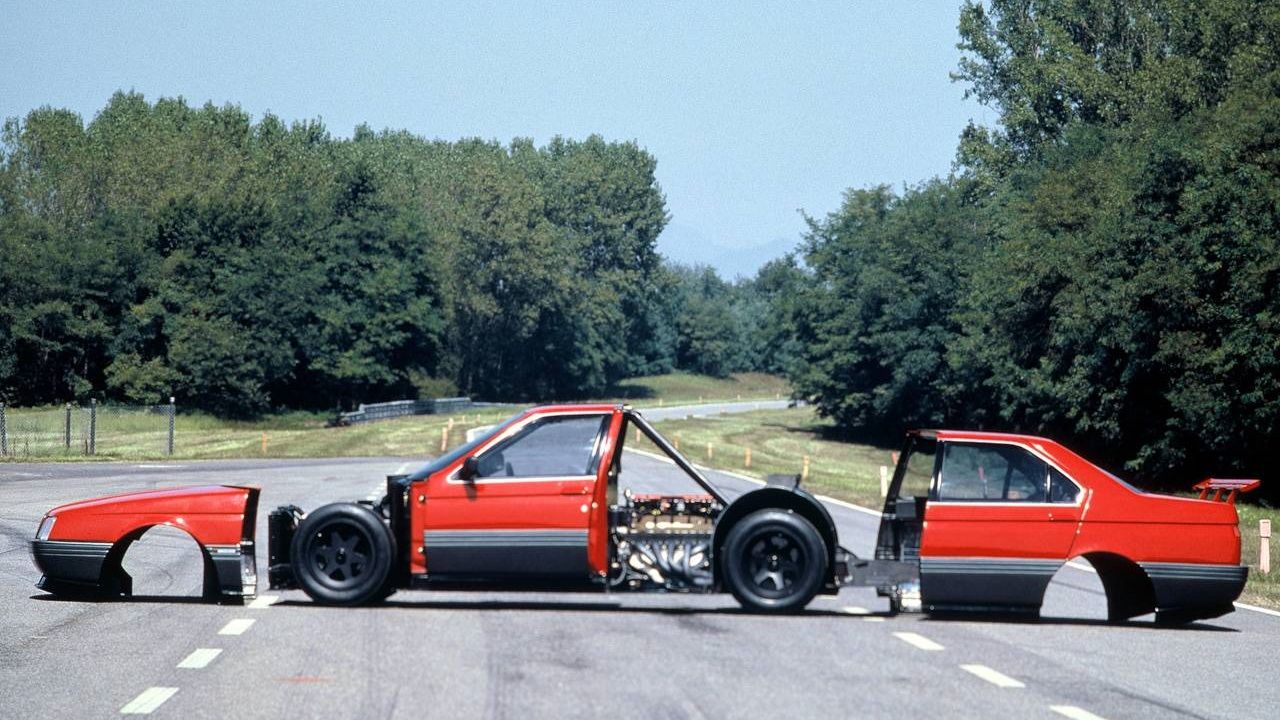 It was 1988, and marketing genius Bernie Ecclestone announced that the replacement for the BMW M1 ProCar Series (a well-received support race series on the F1 calendar) should feature regular-looking cars equipped with powerful competition engines. Fiat, owners of both Alfa Romeo and recently acquired chassis magicians Brabham, decided that they would throw their hat into the ring and showcase what they could do. The 164 ProCar was born, featuring a three-part body of carbon fibre, Kevlar and Nomex and a F1-spec 3.5l V10. Weighing only 750kg, it was good for 600bhp and 217 mph. Best of all, from the outside, it looked like the sort of 164 your uncle would drive to work.
Unfortunately no other manufacturers seemed interested in building their own examples after a fairly uninspiring series of demonstrations at the 1988 Monza Grand Prix - but we'd totally daily this one.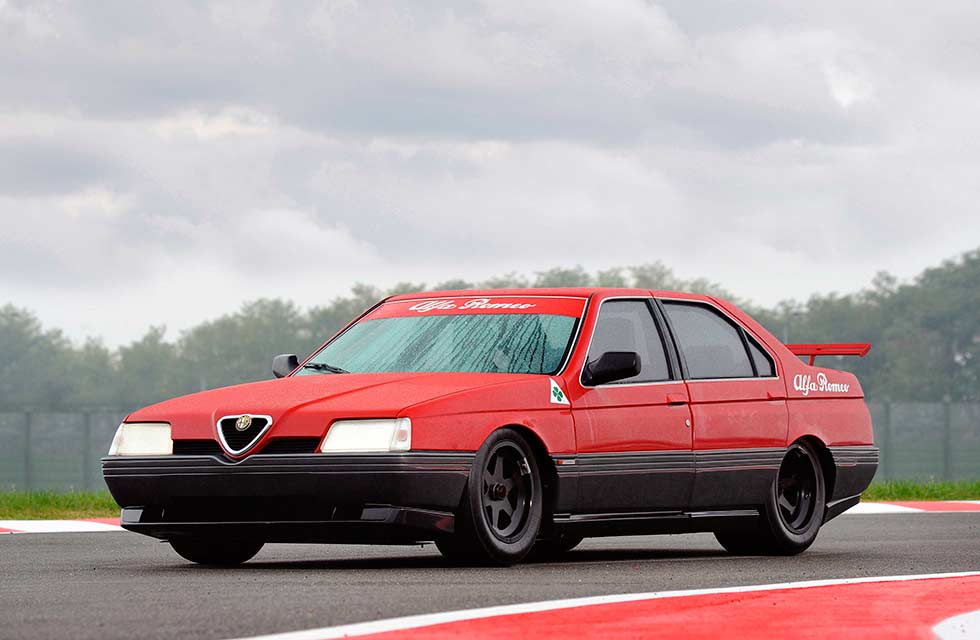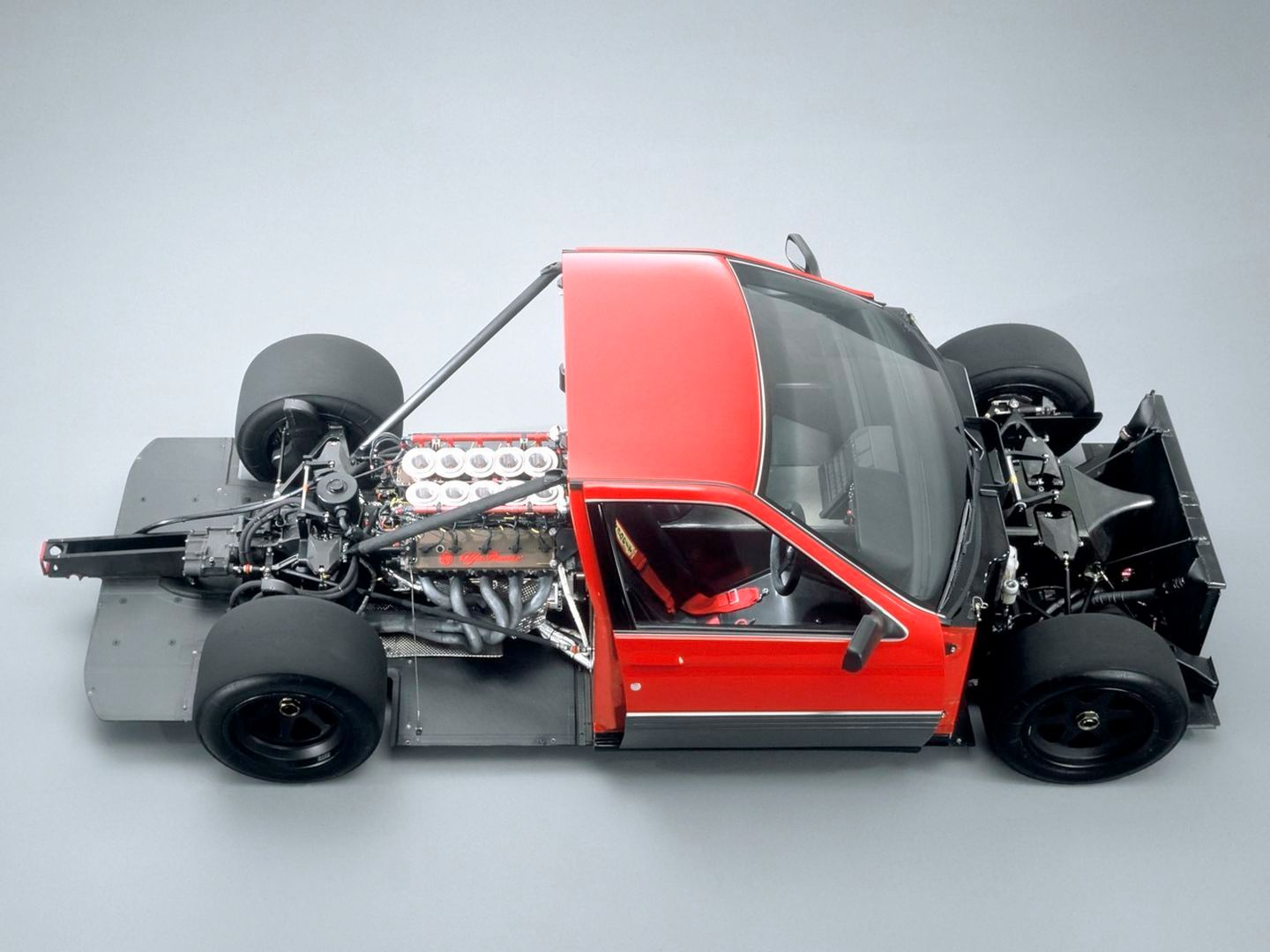 JIA Jensen Interceptor R Supercharged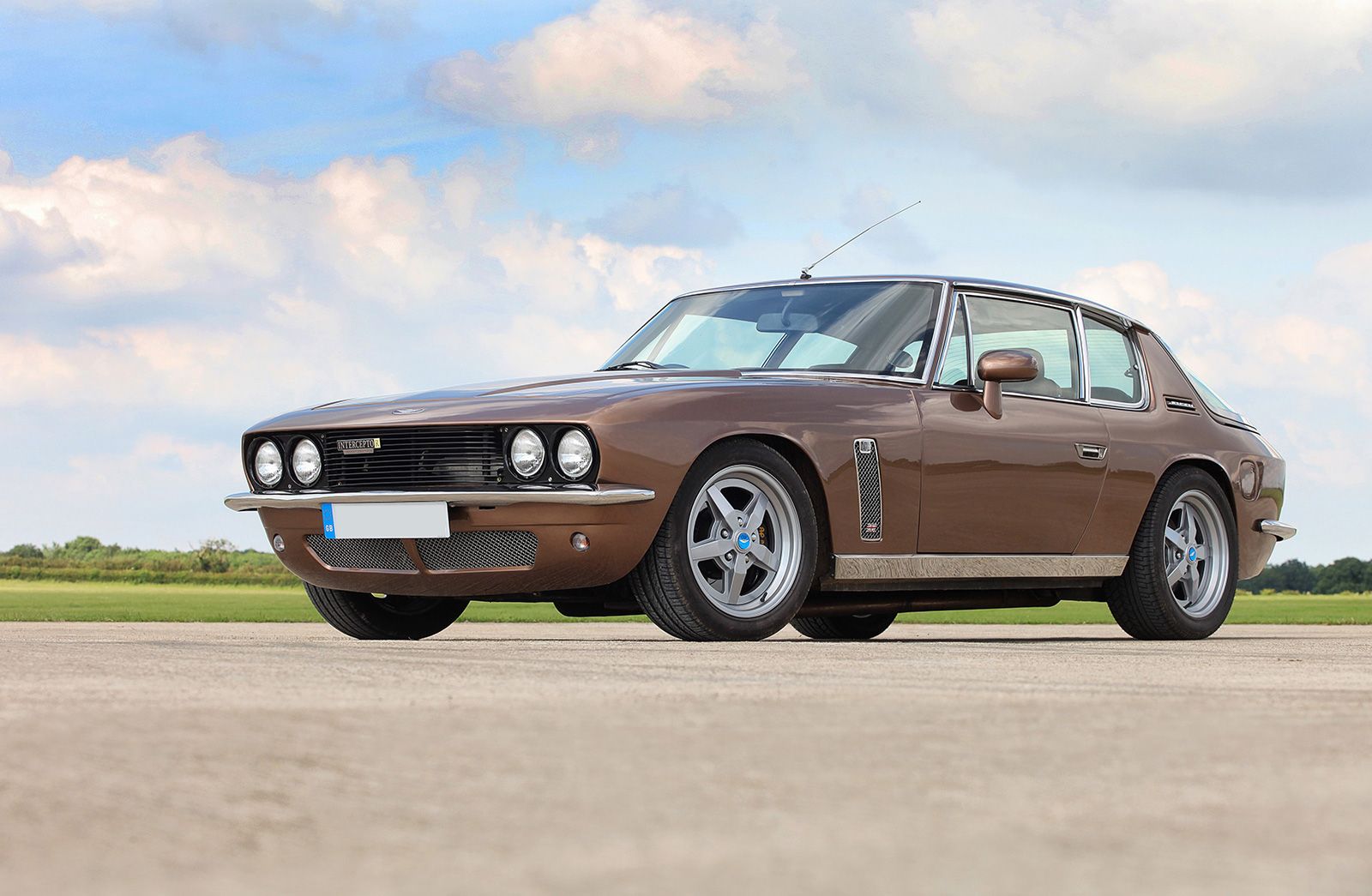 A sleeper car doesn't have to be a drag racer. Sometimes, just being a bit more brutal than your competitors counts, especially when clothed in bodywork from yesteryear. The original Jensen Interceptor quickly became a cult classic in the late '60s and early '70s, with a Carrozzeria Touring-designed body and the kind of handling you'd expect from a GT of the time. A small number of Mk III 'Six Pack' Interceptors also received the cast-iron 440 c.i. Chrysler V8, which boasted three double-barrelled carburettors and over 7.2l of big-block fun.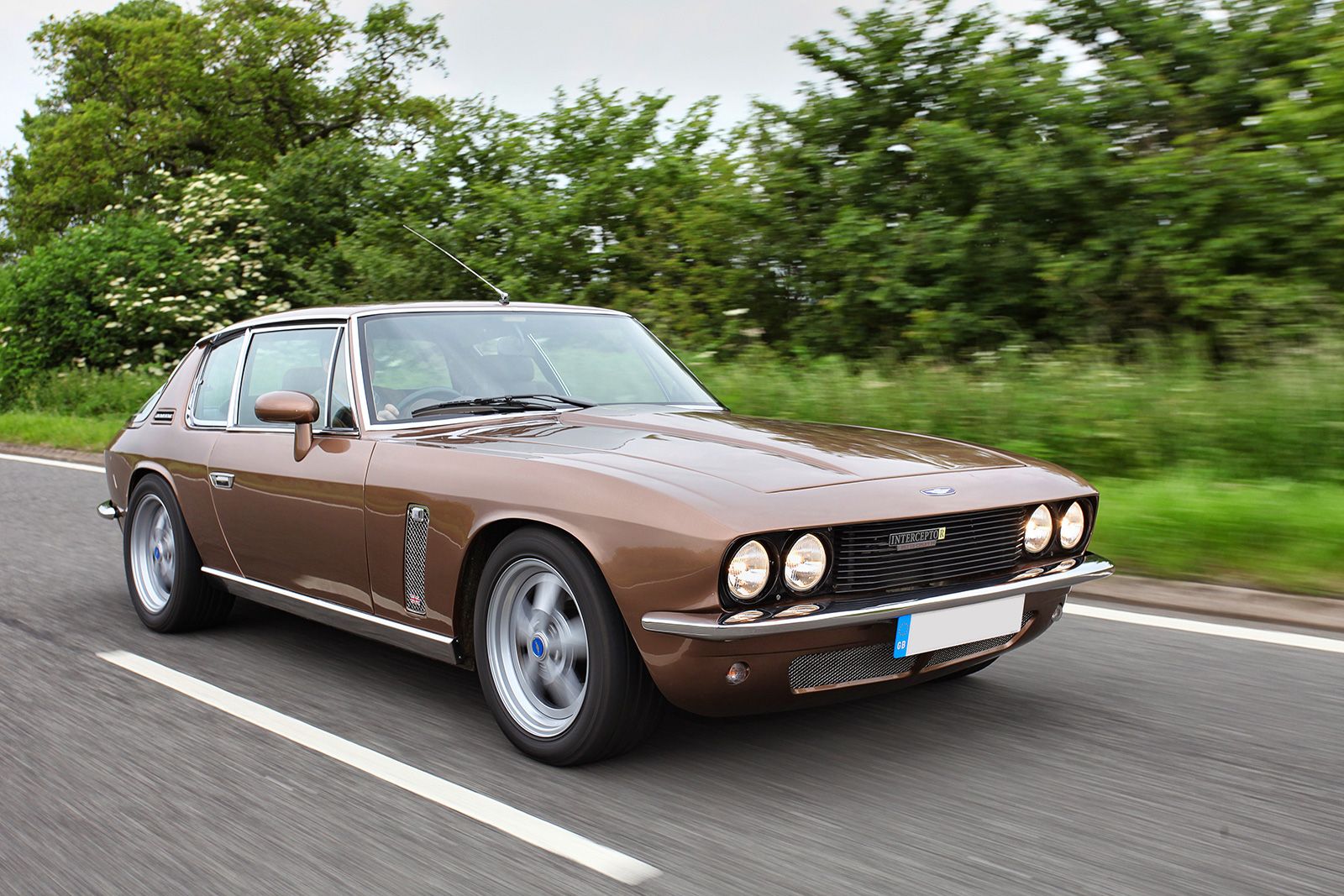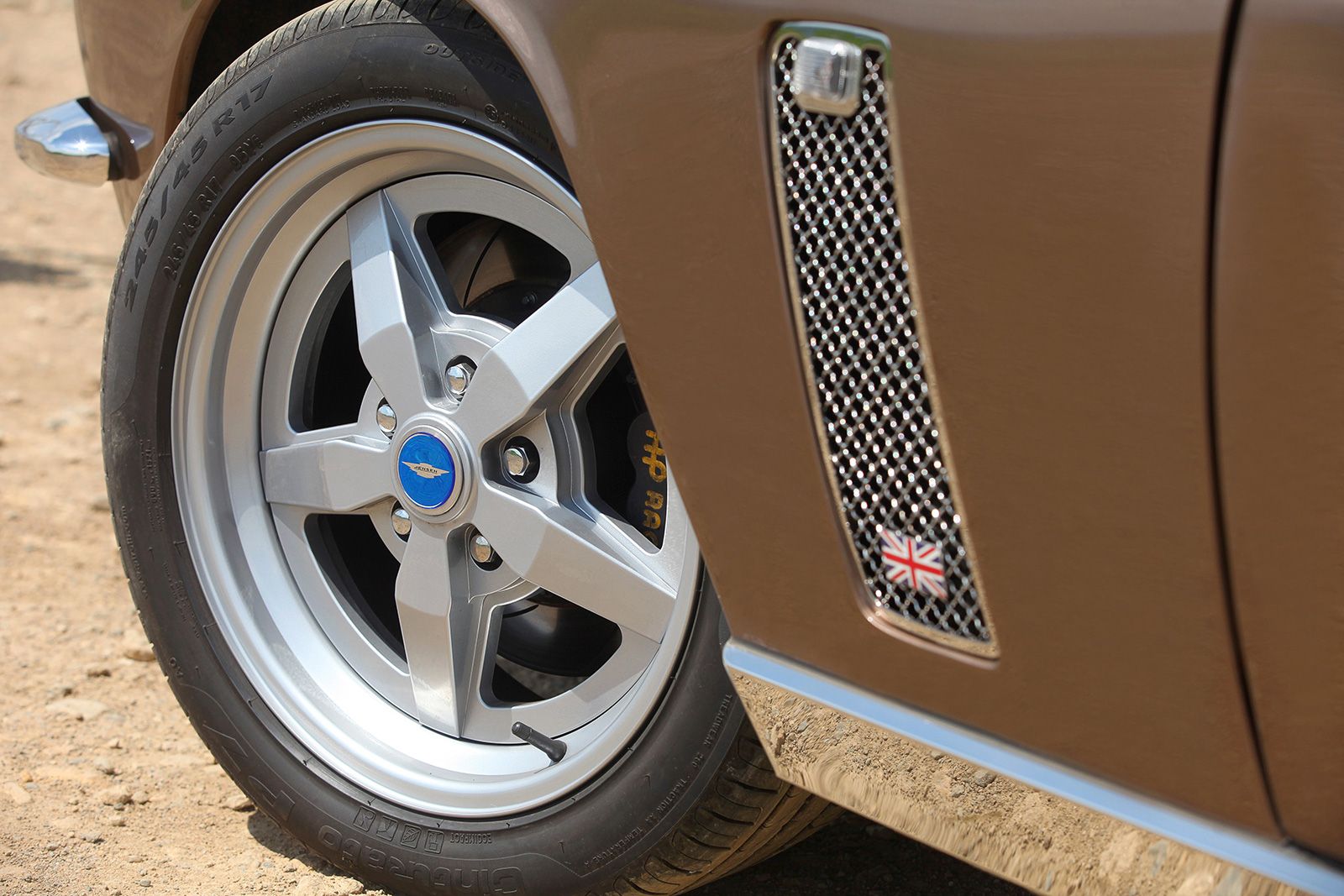 These days the original Chrysler engine is more for noise than performance, but there are companies out there such as JIA who will fully restore your Interceptor and give it a bit more pep. With a newer, reliable General Motors LS3 6.2-liter V8 putting out 556bhp and reworked suspension, the Interceptor R Supercharged flies along to 60mph in 3.8 seconds on its way to a top speed of just over 170mph. The next time you pull up to one of these stately old beasts at the lights, you might be in for a surprise...
1987 Mercedes-AMG 'Hammer' Wagon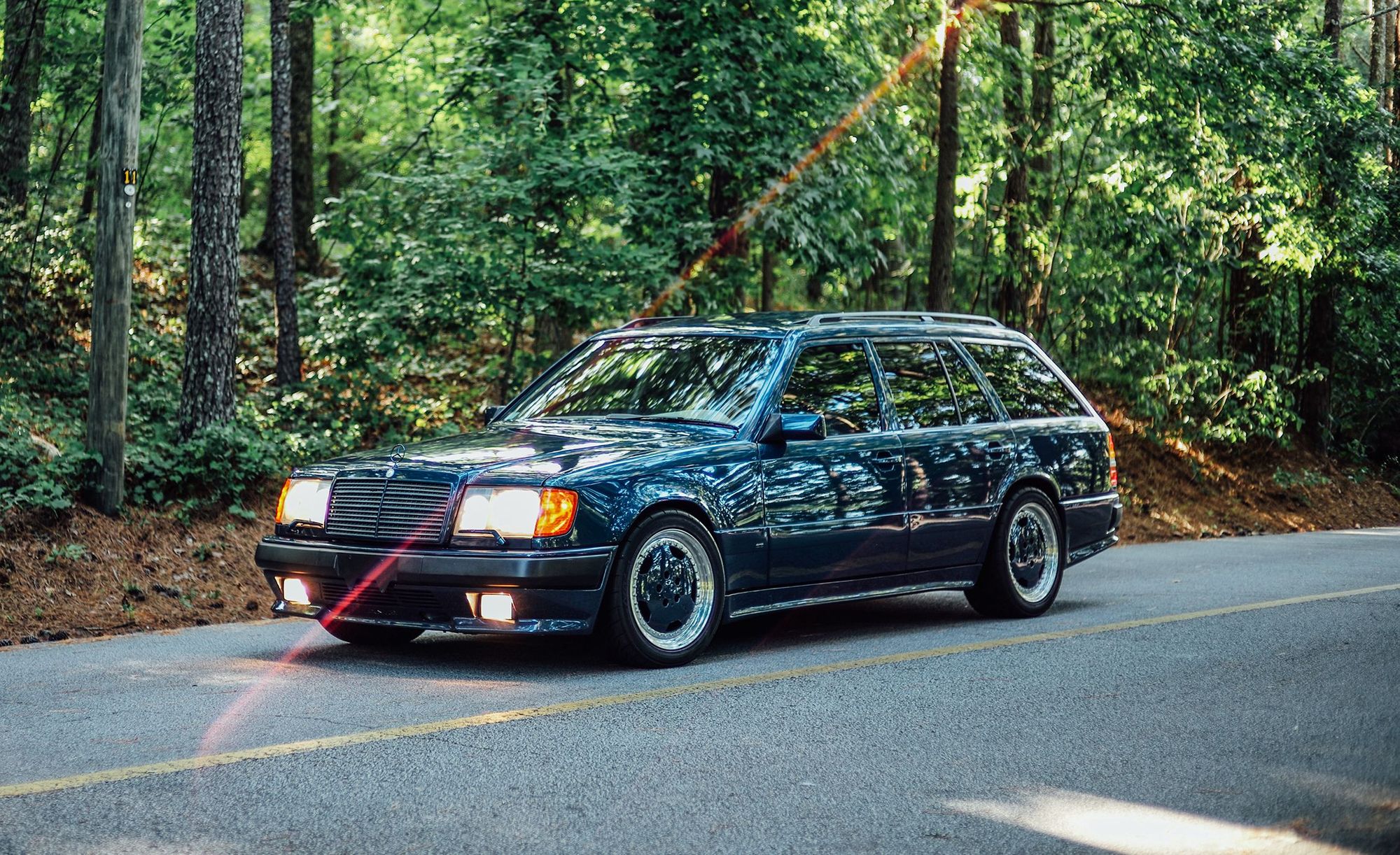 There was once a time, long ago, when the AMG assignation was not just a trim level or the herald of popcorn maker exhaust noises. You could take a run of the mill Mercedes-Benz to this esteemed tuning shop and, after some months of tweaking and plenty of cash, be given back a subtly monstrous car which would dominate the autobahn as well as do all the practical jobs you'd want your Mercedes to do.
Our favourite of all of these in-period conversions is this Canadian import 1987 W124 wagon, which received the 'angry dad' treatment by way of a snarling 6.0l V8 up front, aerodynamic skirts and glorious colour-matched AMG wheels. Whether it's a camping trip or a drag strip, this car holds its own, and there is still nothing cooler than rolling around town in a dark and stormy '80s AMG.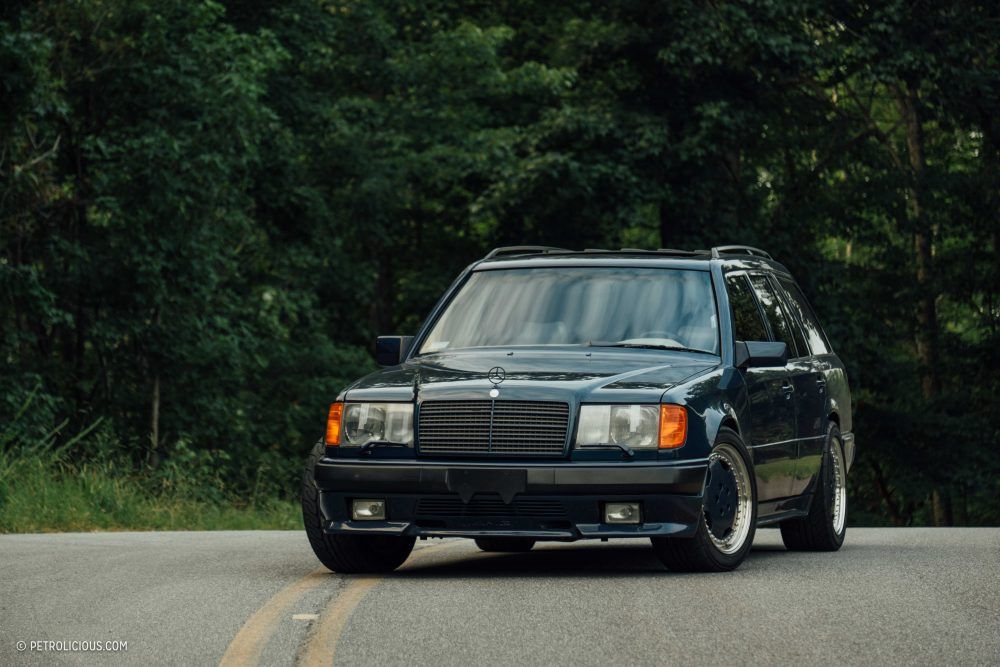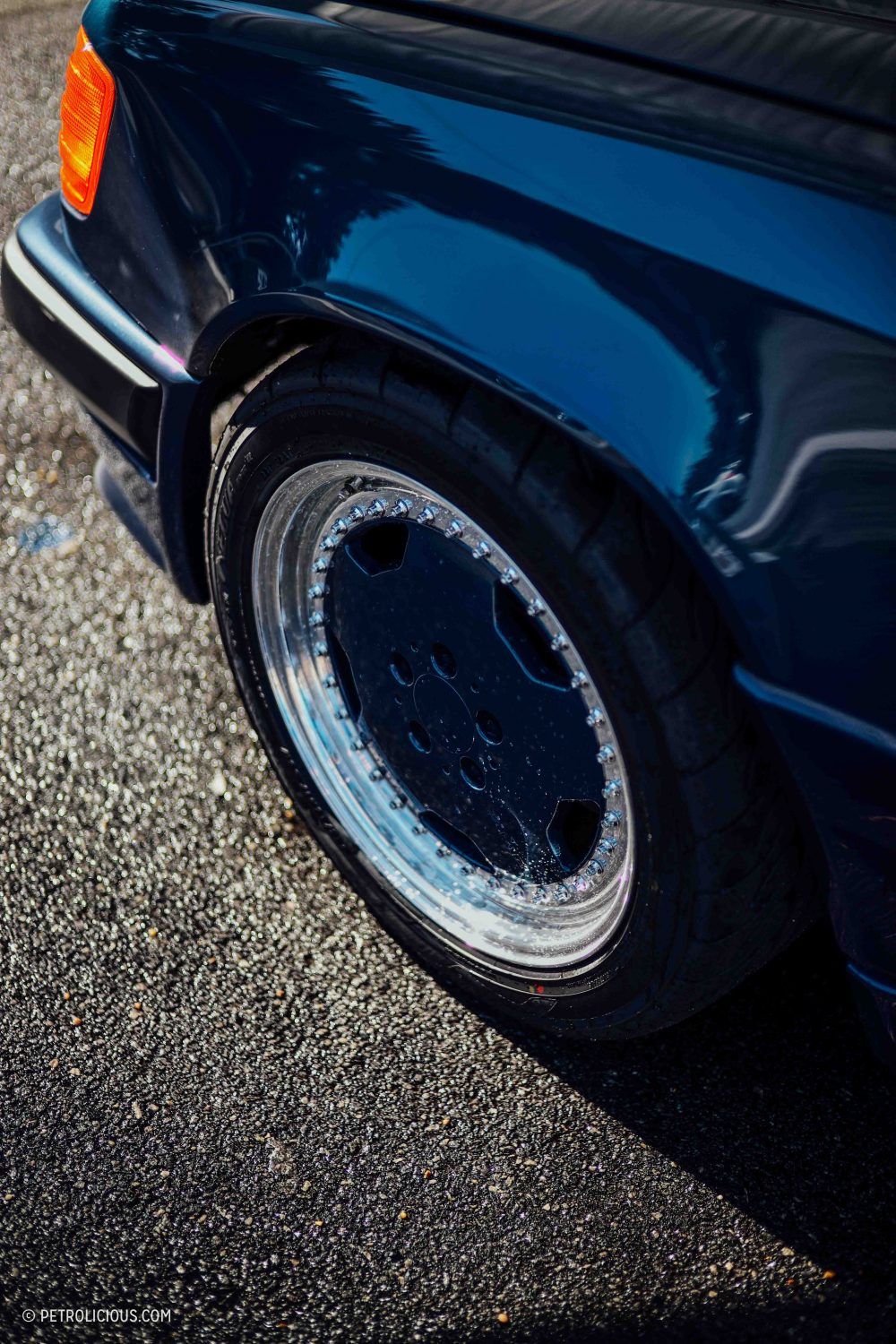 Vauxhall Monaro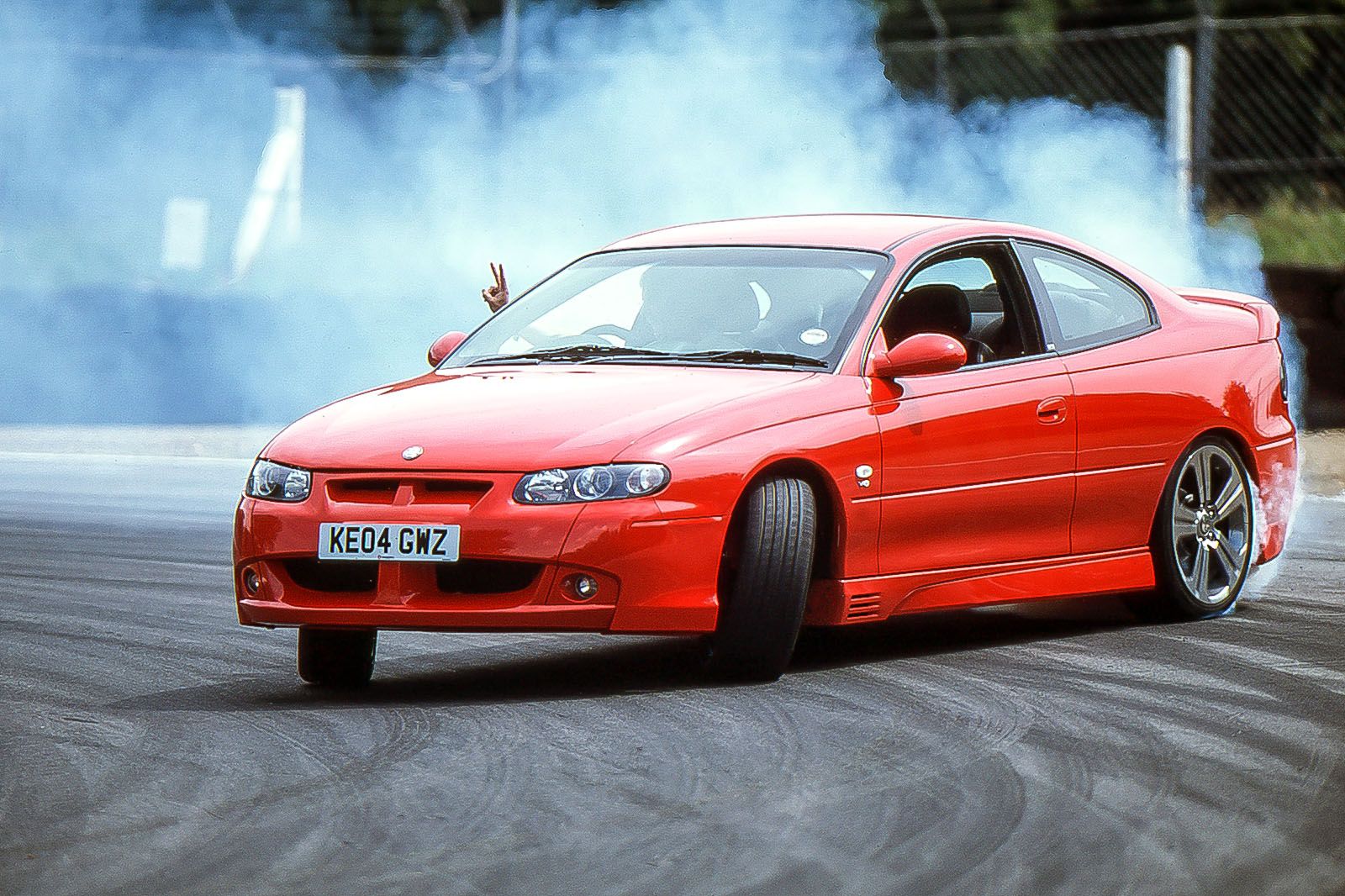 If you're looking for a high performance street racer, you're probably not going to be looking for a Vauxhall. However, that would be foolish, as courtesy of a selling arrangement with Holden Special Vehicles, Vauxhall ended up selling one of the best-loved hidden performance cars of the mid-2000s: the Monaro. Equipped with small-block Chevy engines, and with a horsepower figure well in the 300s (with later models including the VXR going well into the 500s), Monaros are to this day a solid slice of rear-wheel drive fun. What's best, they look pretty mundane, in the best possible way. If you don't like the pretence of a BMW M-car or a CLK 55 AMG, put your money on a Monaro...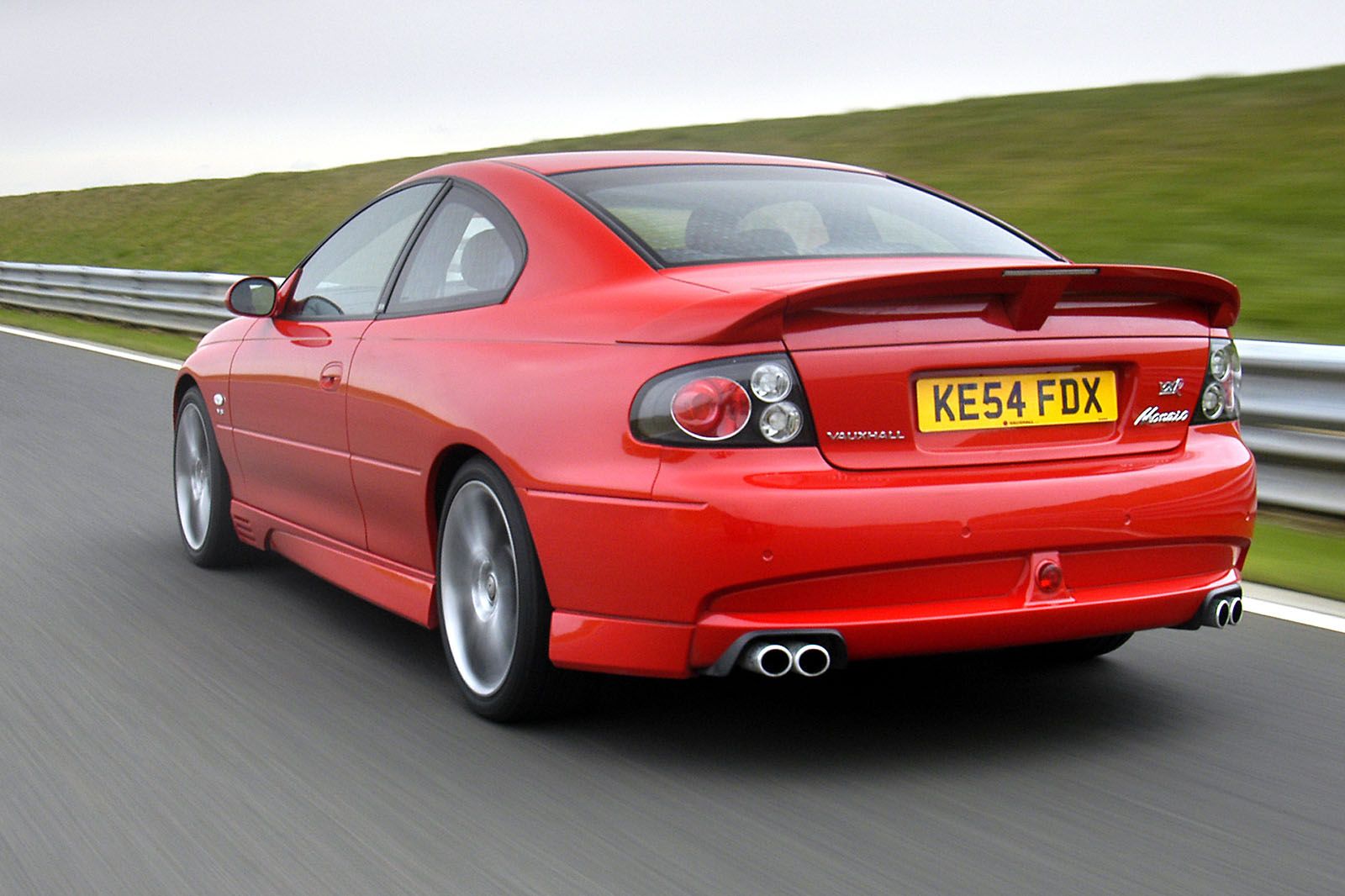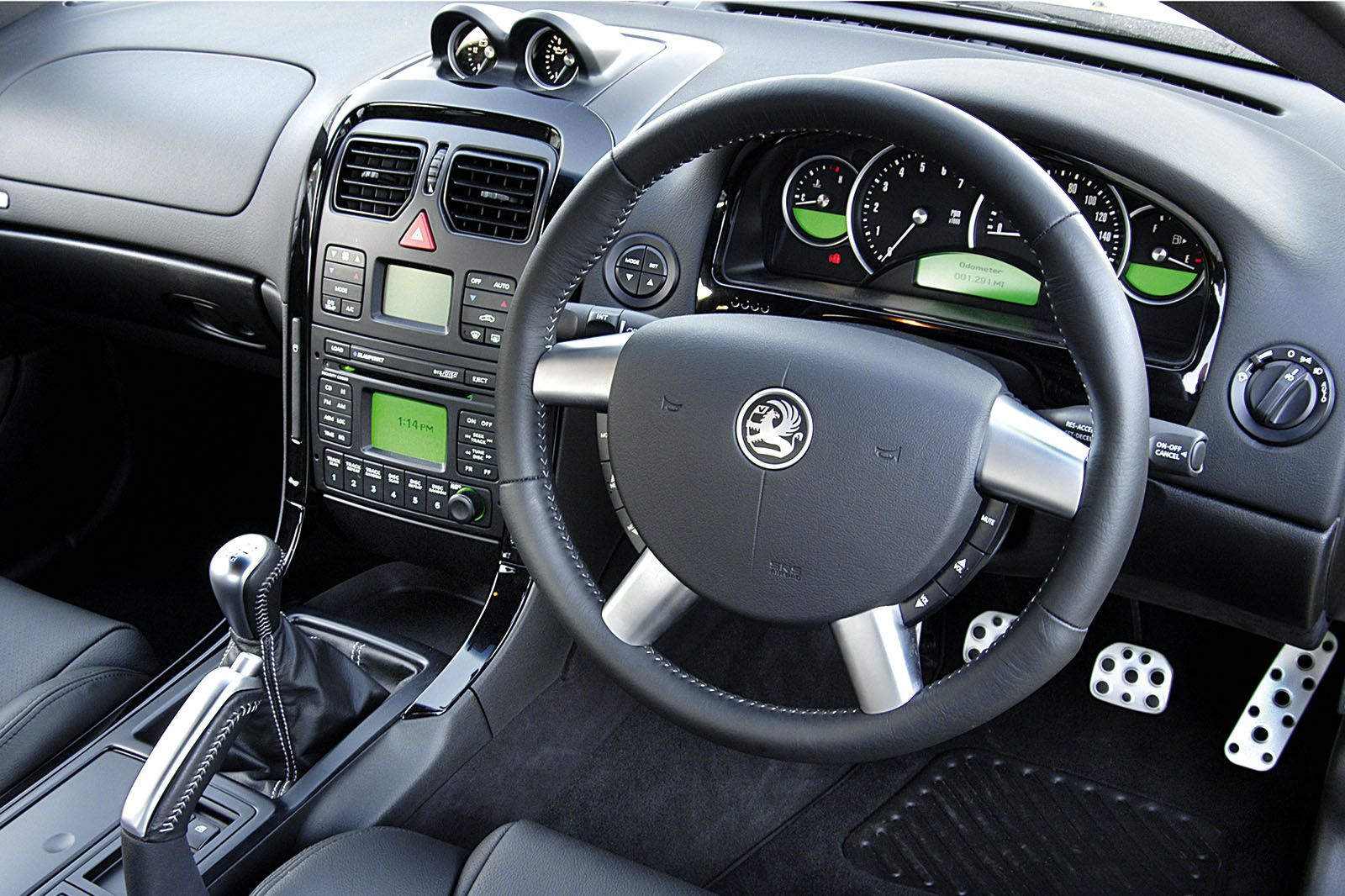 Ford F-150 SVT Lightning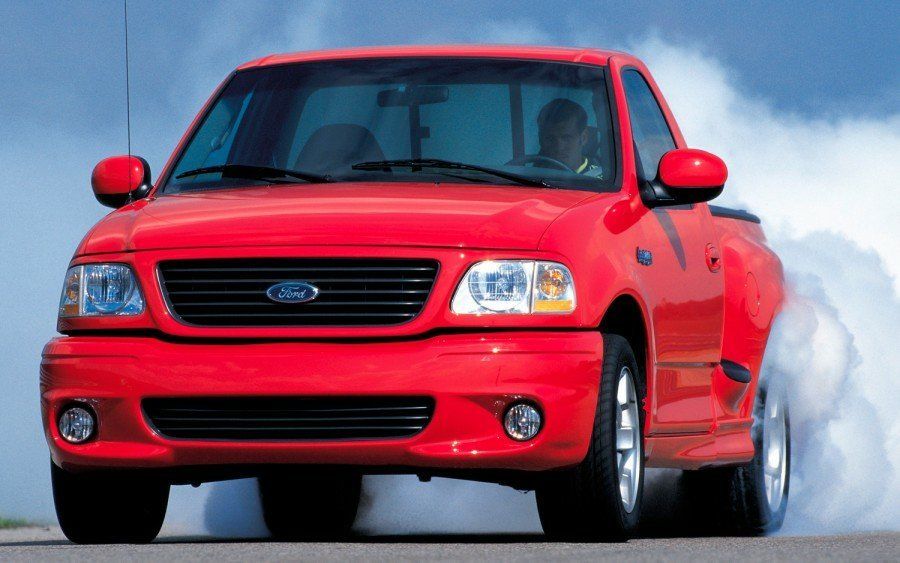 Trucks are something we don't really understand here in the UK. More's the pity, as there are some truly special vehicles out there, of which our pick is the Ford F-150 SVT Lightning. In the 1990s and early 2000s, American car makers realised that there was a market niche for vehicles with truck-like capabilities twinned with sports car performance. Ford's Special Vehicle Team worked over the ninth and later tenth generations of the Ford F-150 to produce the Lightning, which packed a 5.8l Windsor V8 and the option for upgraded suspension over the standard rear leaf springs.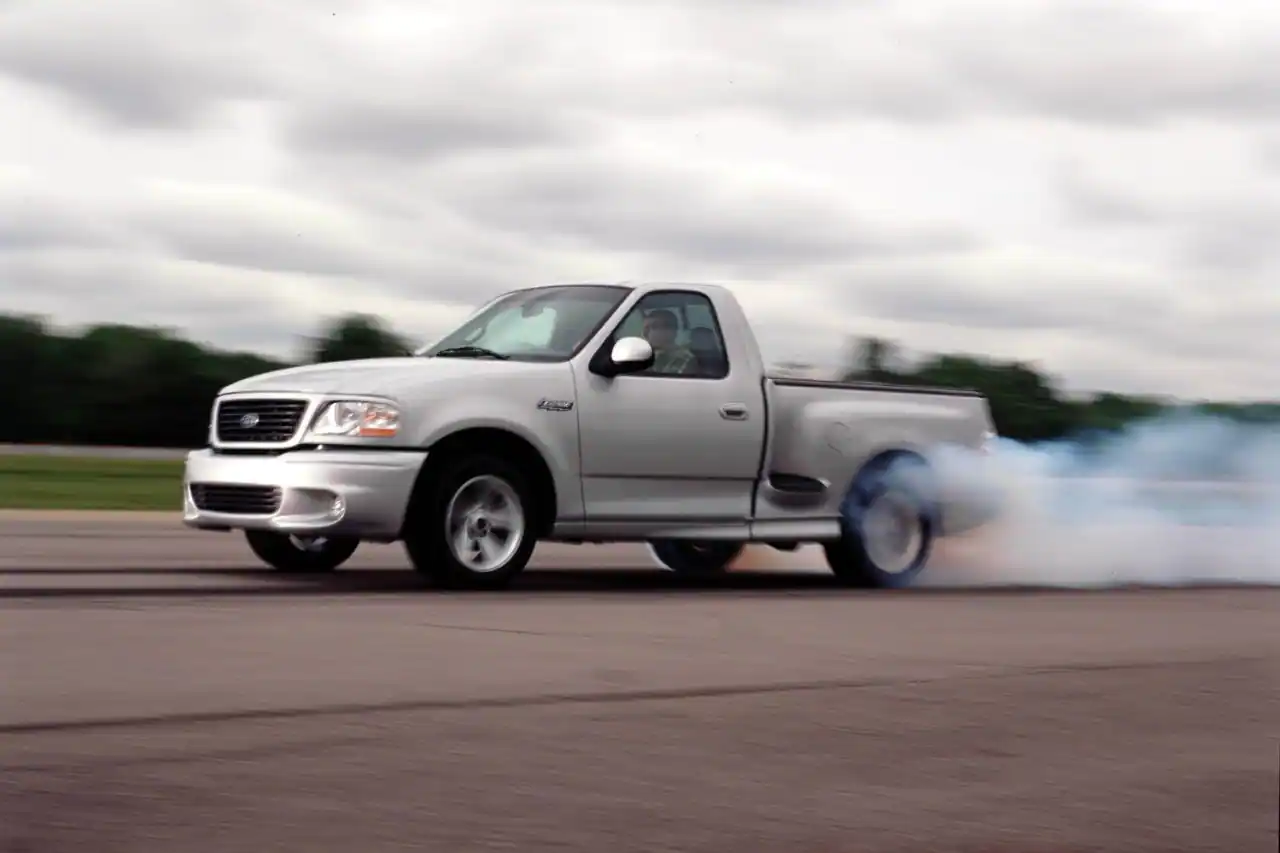 The late models in the second and final generation of the Lightning saw Bilstein suspension upgrades and a significantly lowered ride height, not to mention huge power and torque outputs (380bhp, 596Nm) which made them burnout fodder across the USA. A production Lightning was recorded hitting 147mph in 2003, earning it a spot in the Guinness Book of World Records as the world's fastest production truck. It might look out of place on an English road, but only those in the know would understand what was about to happen if you pulled up in one of these.
Volvo V70 R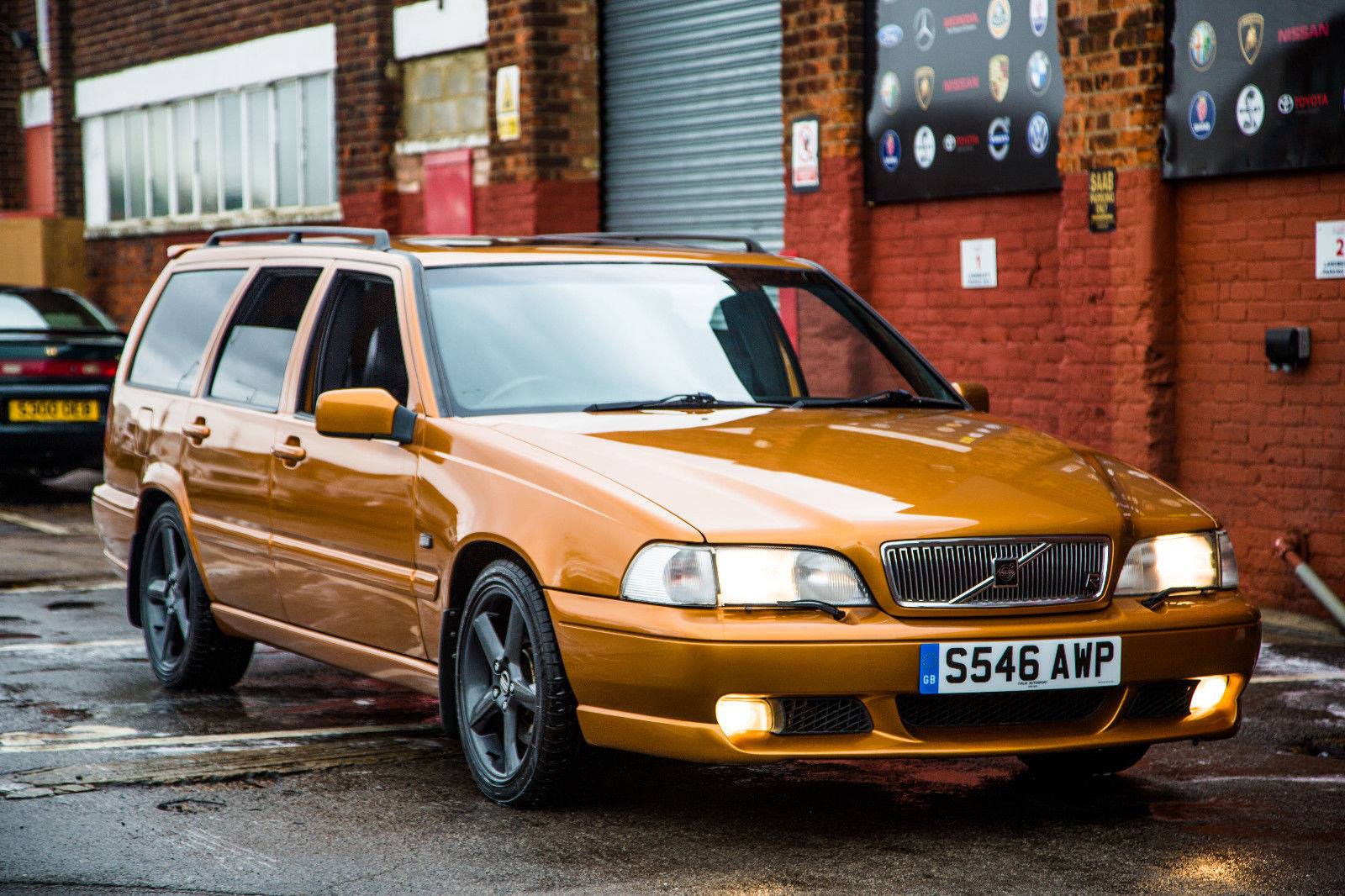 Modern offerings aside, there was a time when a Volvo was considered a deeply unexciting automotive option. The Editor remembers his parents wafting about in a silver 240 and wondering when we were going to get something a little bit more fun. In the 1990s, Volvo made efforts to change this image, with a number of well-received performance variants of the 850, namely the much-loved turbocharged 850 T-5R and R. What was even better was that they were available in estate form - one of the most important attributes of a proper 'sleeper' car.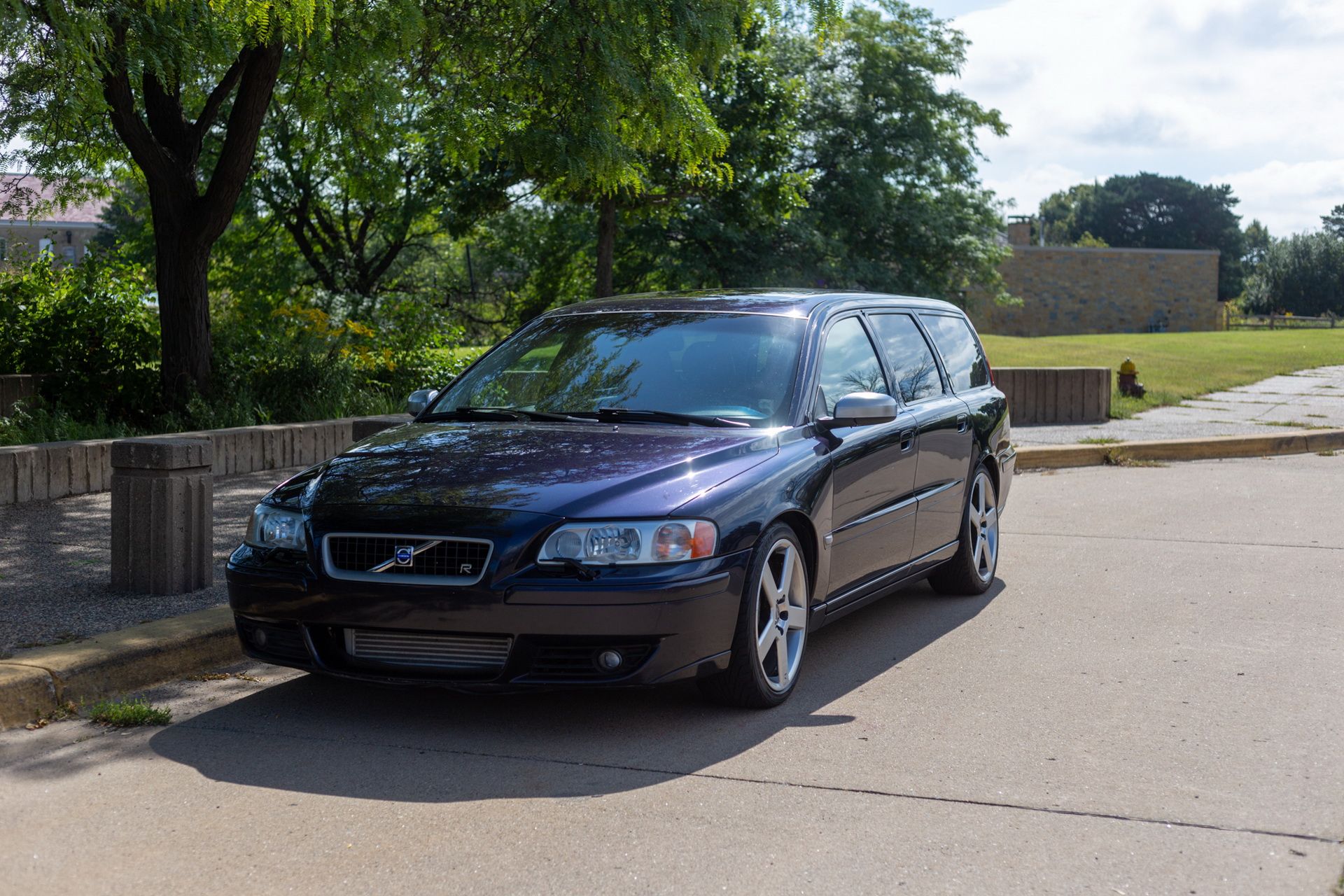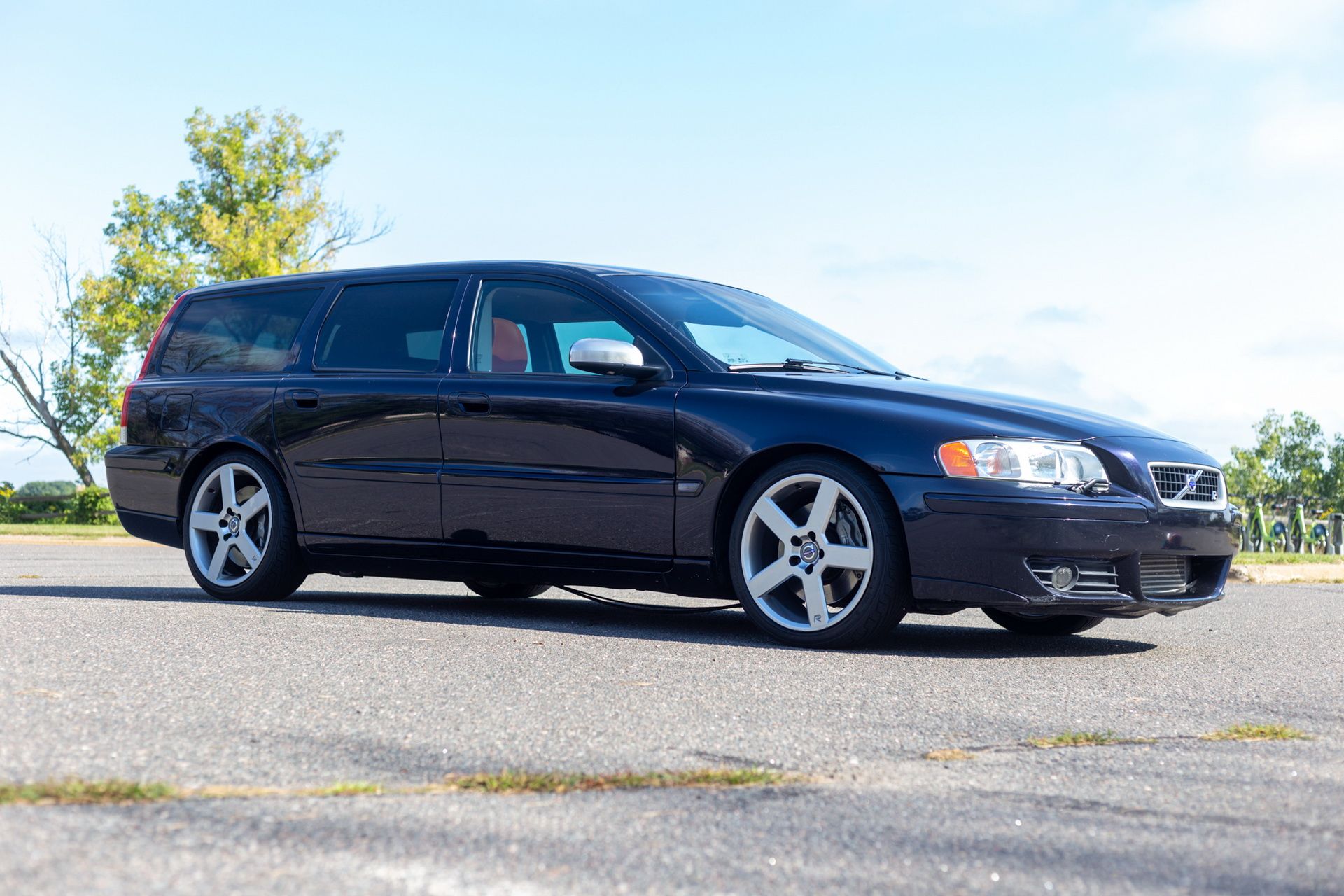 In the 2000s, Volvo did it again with the rapid V70 R, equipped with a Haldex-based AWD system, a 296bhp turbocharged five-cylinder engine, Brembo brake and Öhlins suspension. No surprise then that it was described in the press at the time as a new breed of 'manwagon', which could perform on the road when needed but also take the kids to school. Arguably the spirit of the V70 R lives on today in vehicles like the Audi RS6 Avant, although modern design trends dictate that a performance car should, by way of aggressive bodywork and big wheels, leave you in no doubt how capable it is.
Lotus Carlton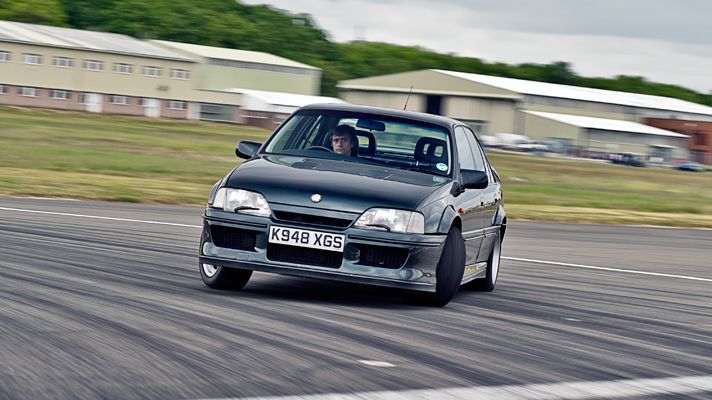 There are super saloons, and then there are ram-raid-ready, unrestricted 176 mph menaces like the Lotus Carlton, clad in bodywork which wouldn't draw a second glance from a member of the public. On release in 1990, the Carlton was the fastest four door saloon available, thanks to its twin Garrett T25 turbos mounted to a 3.6l General Motors straight-six, the gearbox out of a Corvette ZR-1 / Aston Martin Vantage and general fettling and tweaking by Lotus.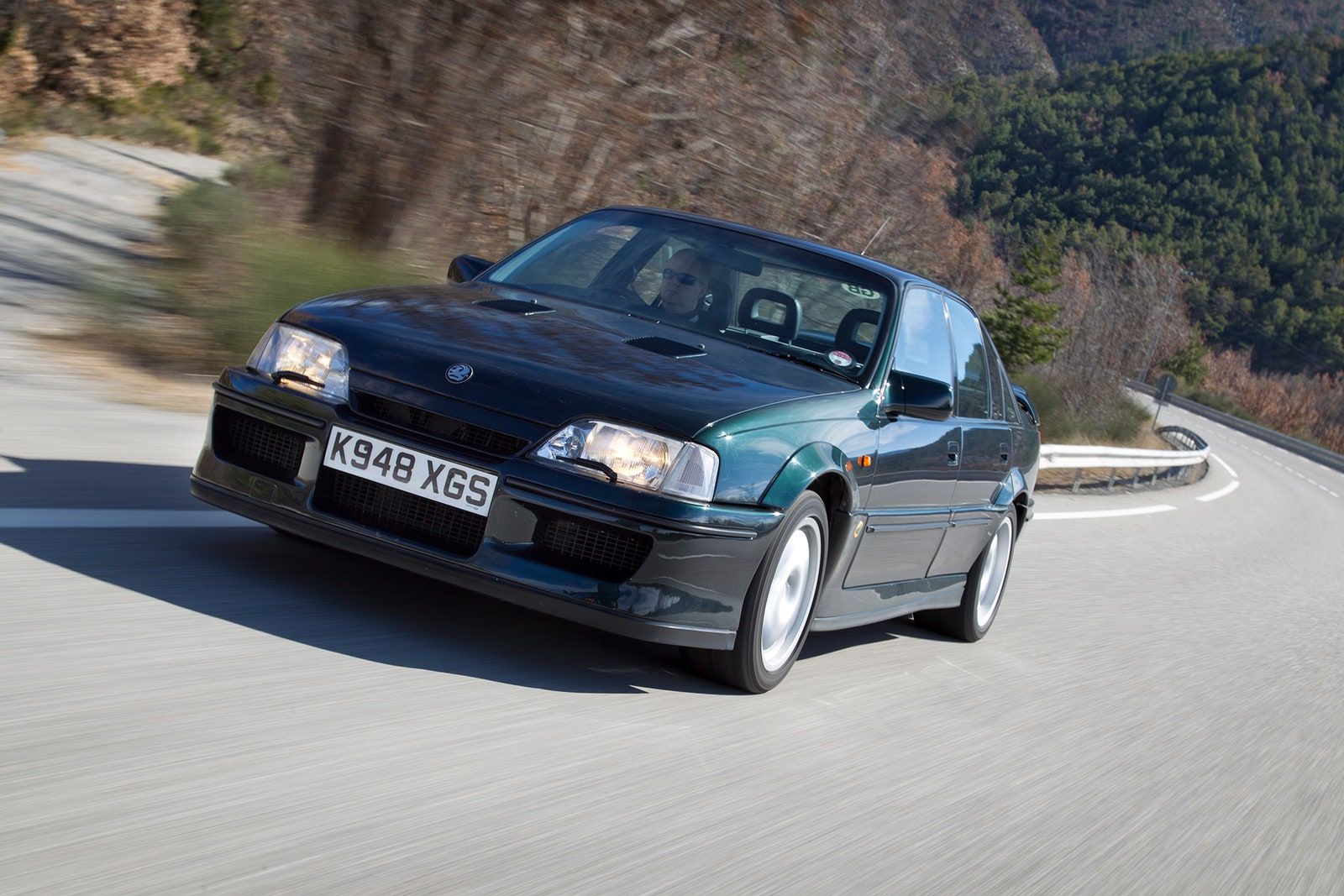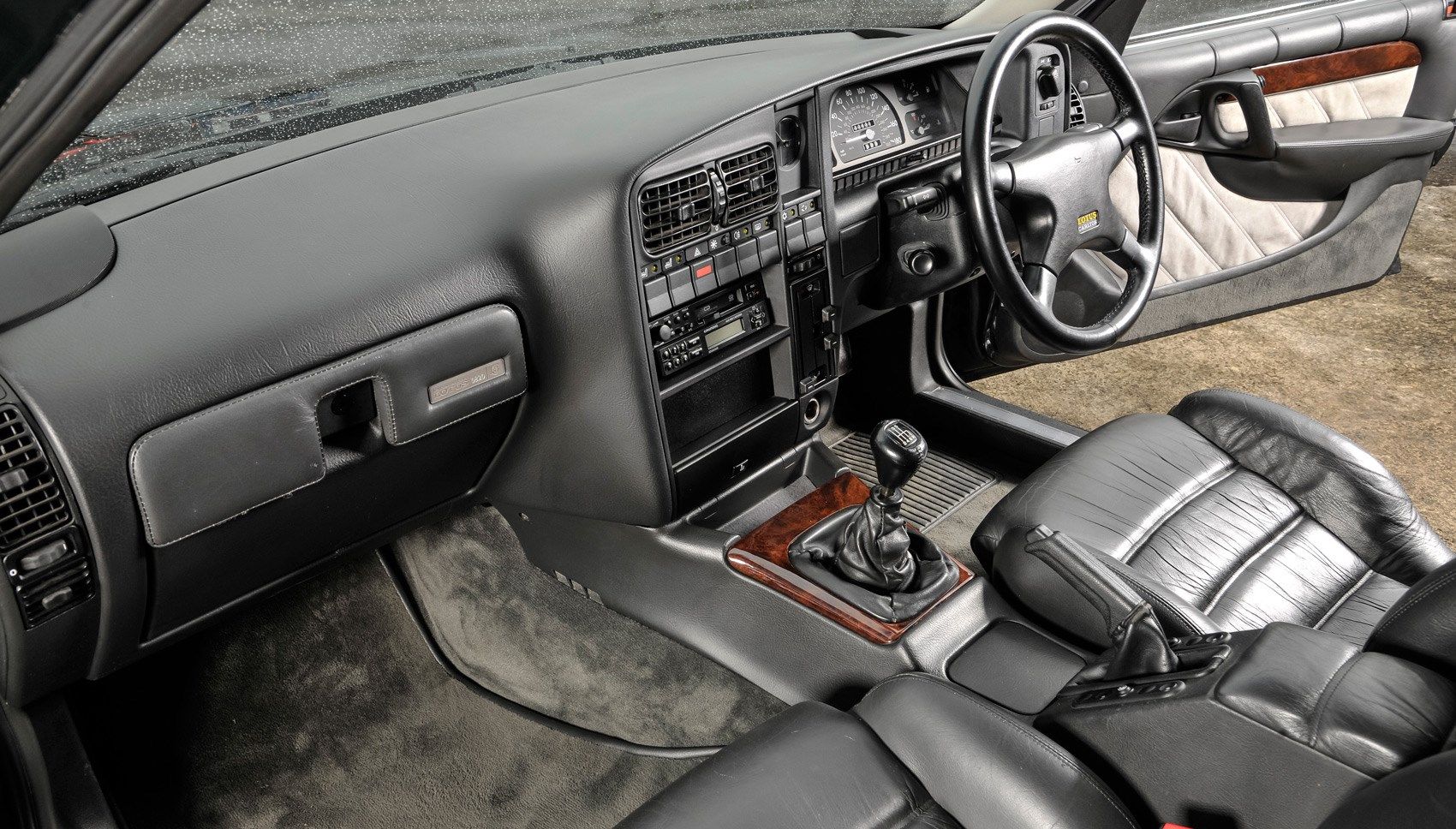 Based on the Vauxhall Carlton GSi 3000 (no slouch of a machine), the Lotus Carlton was the result of General Motors essentially feeding the product of one of its subsidiaries to the engineers of another. The outcome was a car which could beat a Testarossa to 100mph and strike fear into the heart of every traffic policeman in Europe. With only 950 examples produced, today the Lotus Carlton is a cult classic, with cars reaching astronomic prices whenever one comes up for auction. Not bad for a Vauxhall.
Toyota GR Yaris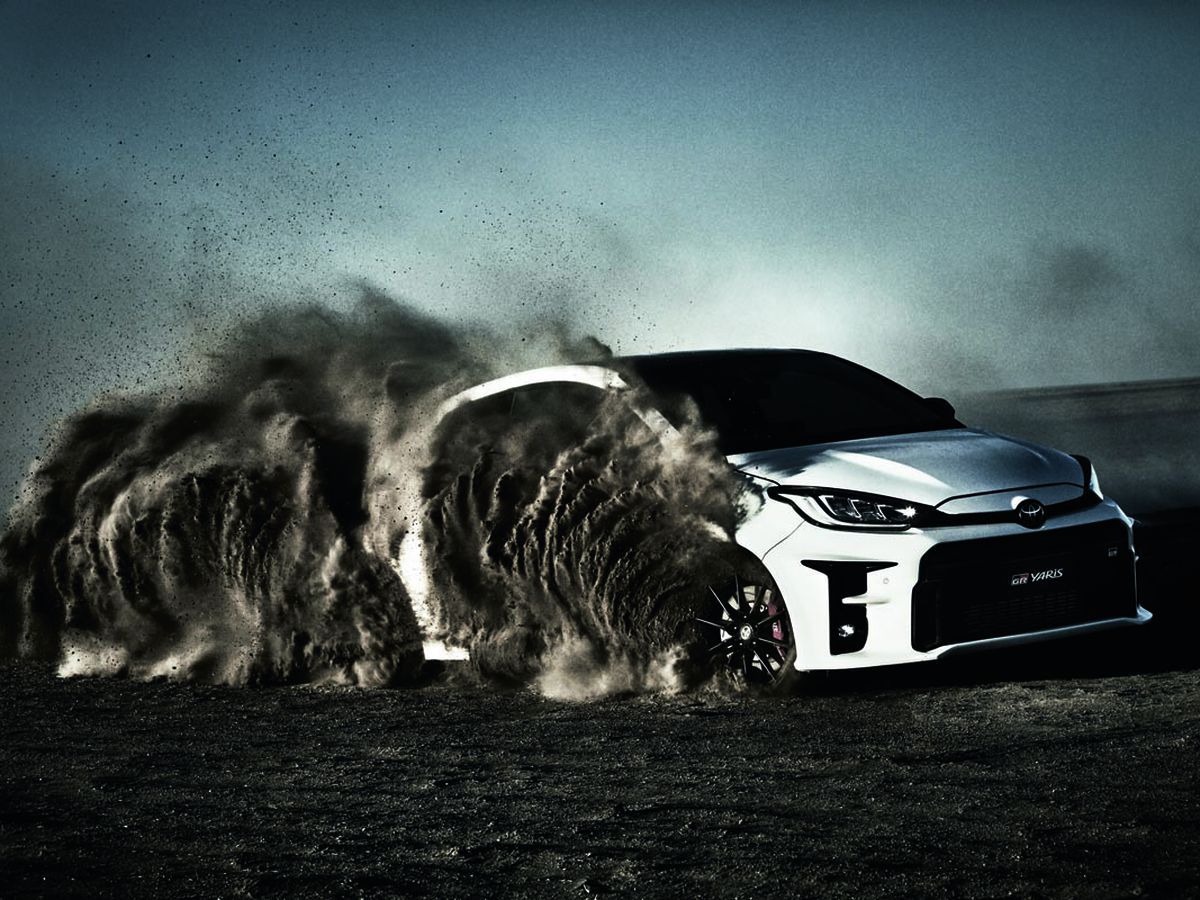 Proper homologation specials are few and far between, so when the Toyota GR Yaris was released to the motoring press, it was met with a torrent of praise. Designed to be the base for the Toyota 2021 WRC car, and almost mothballed due to the pandemic, the GR Yaris project was pushed through to public release by enthusiastic Toyota boss Akio Toyoda.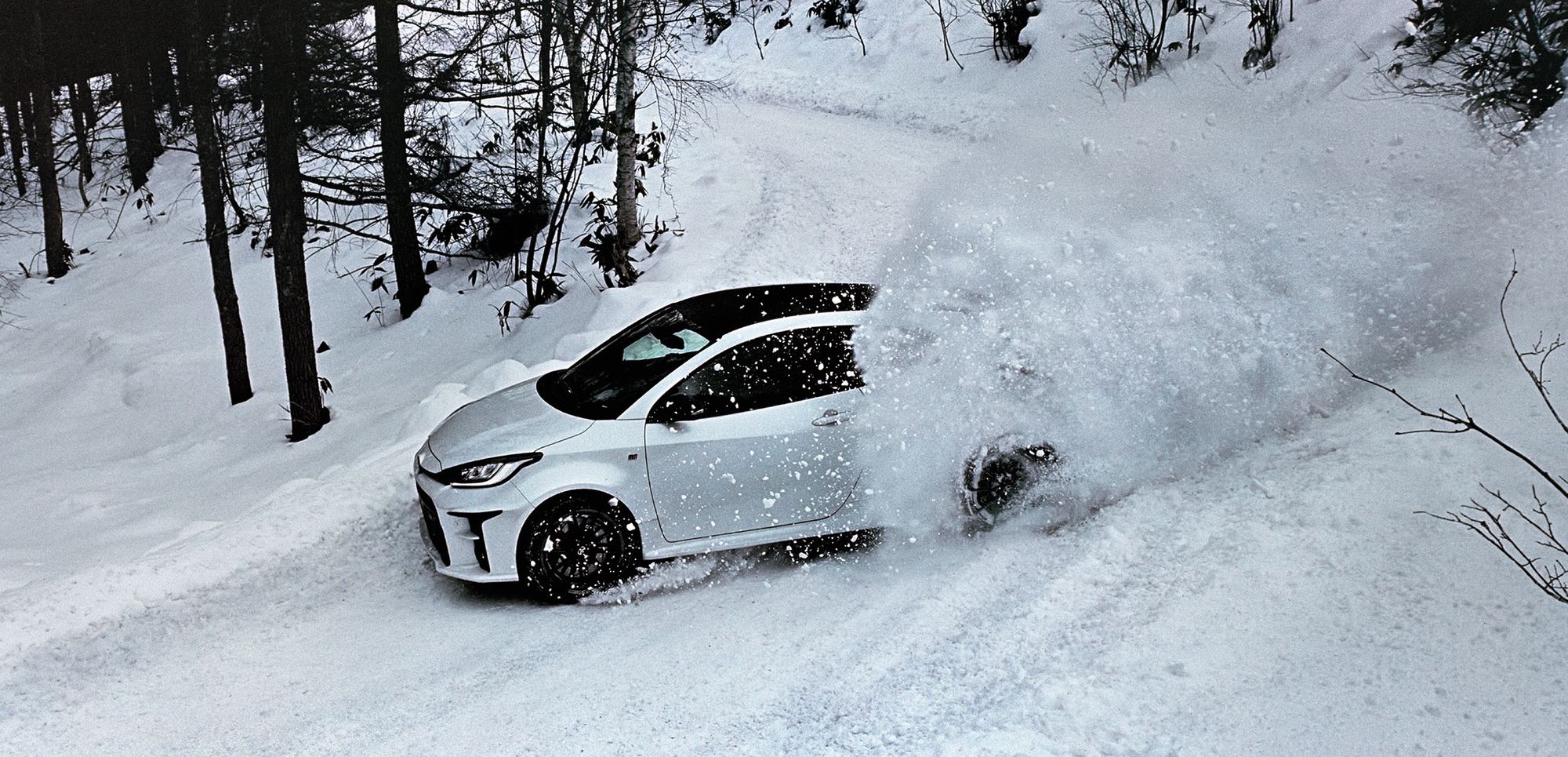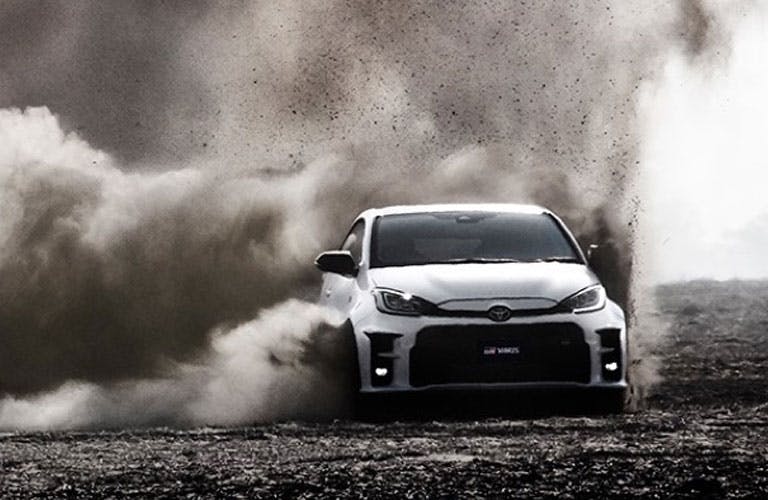 With development input from the likes of Tommi Mäkinen, and boasting WRC-inspired components including a superb 3-cylinder engine and Torsen limited-slip differentials (not to mention an extremely capable AWD system and chassis), this is a world-class road car which to the average person looks like your mum's Yaris. It will trouble all major sports cars in the twisties, and receive absolutely no attention in city centres - just the way we like it!
---
---