The Ultimate One-Make Racing Series
Motorsport is about having fun, and there is nothing more fun than pitching the world's greatest drivers, or the world's greatest cars, against each other - preferably at the same time. One-make race series are perfect for this, providing a controlled environment in which a whole range of driving styles can be deployed on identical hardware - and the photographs have a nice consistency to them too!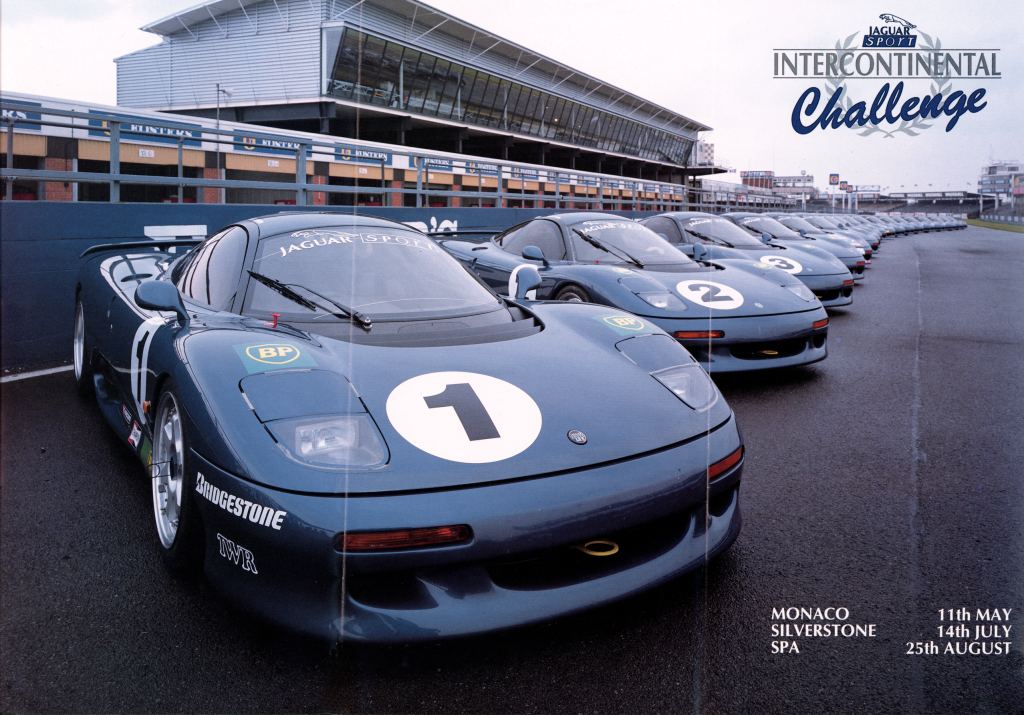 This week the Apex team takes a look at our favourite one-make racing series, from V12-powered supercars to turbocharged Japanese hatchbacks. It goes without saying that many of these cars are now highly sought after in collector circles, rarer even than some limited edition hypercars with the added allure of track scarring and a bit of history. So hang on to your Caterhams as we take you on a grid walk through history...
Written by Hector Kociak for The Apex by Custodian. Edited & produced by Charles Clegg and Guillaume Campos.
BMW ProCar Series (1979-80)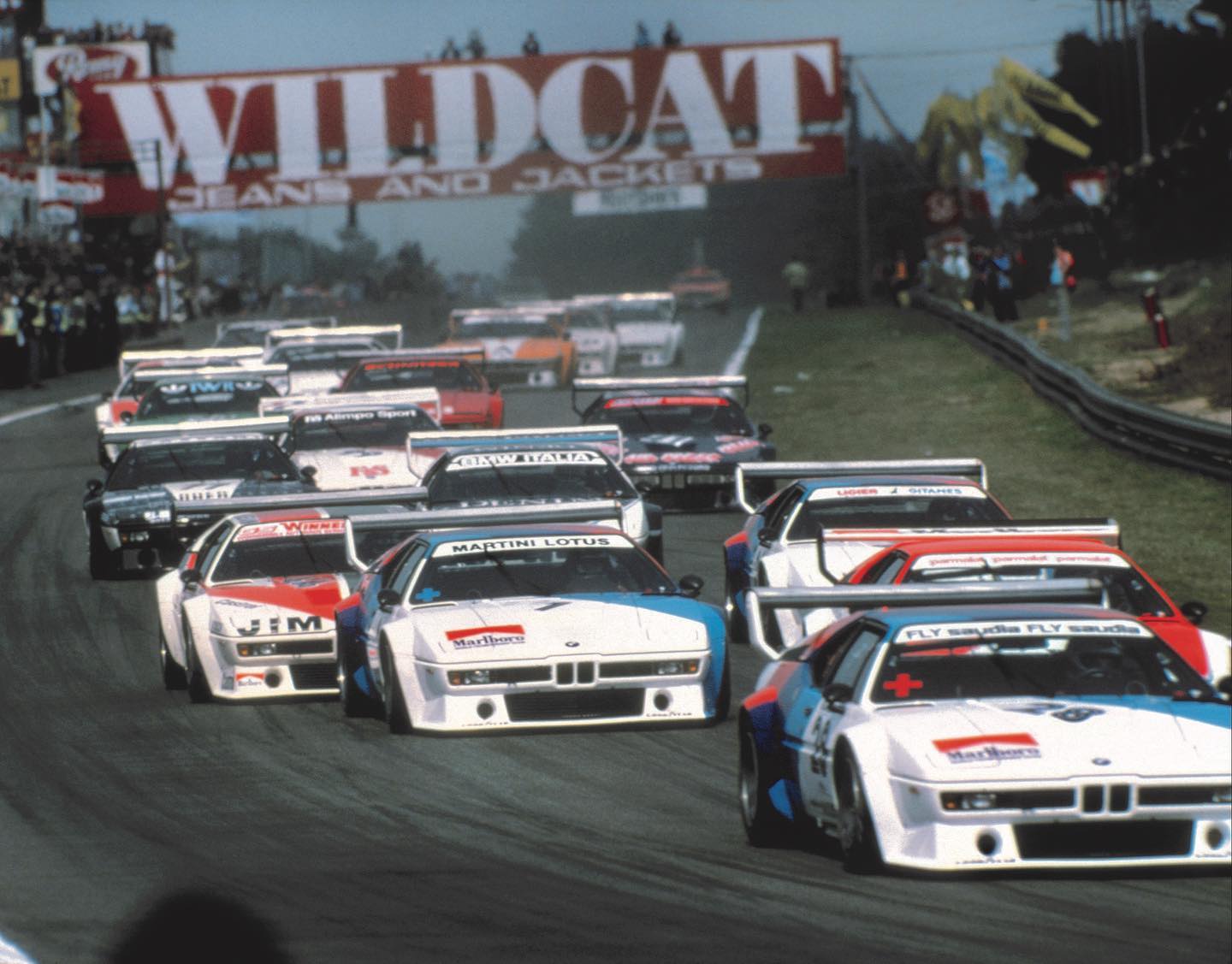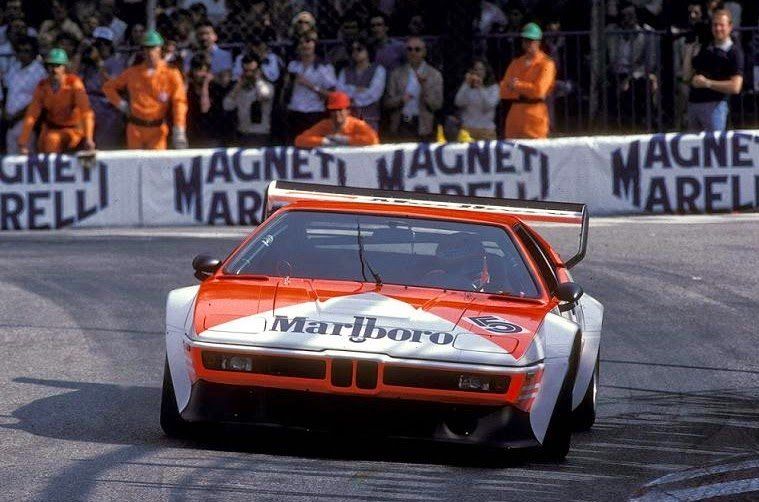 For many racing enthusiasts, it is impossible to look at a Giorgio Giugiaro-designed BMW M1 ProCar and feel anything other than an irresistible urge to see it go fast. The product of Jochen Neerpach's programme to build a racing car to FIA Group 4 regulations, the M1 became a familiar sight in 1979-80 as part of the BMW ProCar Series, a one-make championship running as the support event to European F1 races. The five fastest F1 drivers from the weekend's practice sessions would be granted seats in the BMW works ProCar team; the rest of the grid comprised guest drivers from the World Sportscar Championship and the European Touring Car Championship (amongst others) driving identical cars.
Powered by M88/1 BMW straight-sixes tuned to over 400bhp and with distinctive wide arches, spoilers and Campagnolo wheels, the M1s made for thrilling entertainment and even better photography. Niki Lauda took the championship in 1979, which also saw Tom Walkinshaw Racing, Eggenberger Racing, Ecurie Arvor, and Schnitzer Motorsport run cars alongside the BMW works entries, followed by Nelson Piquet in 1980. By 1981 BMW had decided to move towards being an engine supplier for F1, and so the series came to an end, with M1 ProCars being sold off to numerous customers to be used in racing series all over the world. Today, the sight of an original ProCar spitting flames is one of the highlights of any motoring event for car fans - so much so that BMW have also used the M1 ProCar in adverts for their new M5 CS...
Jaguar Intercontinental Challenge (1991)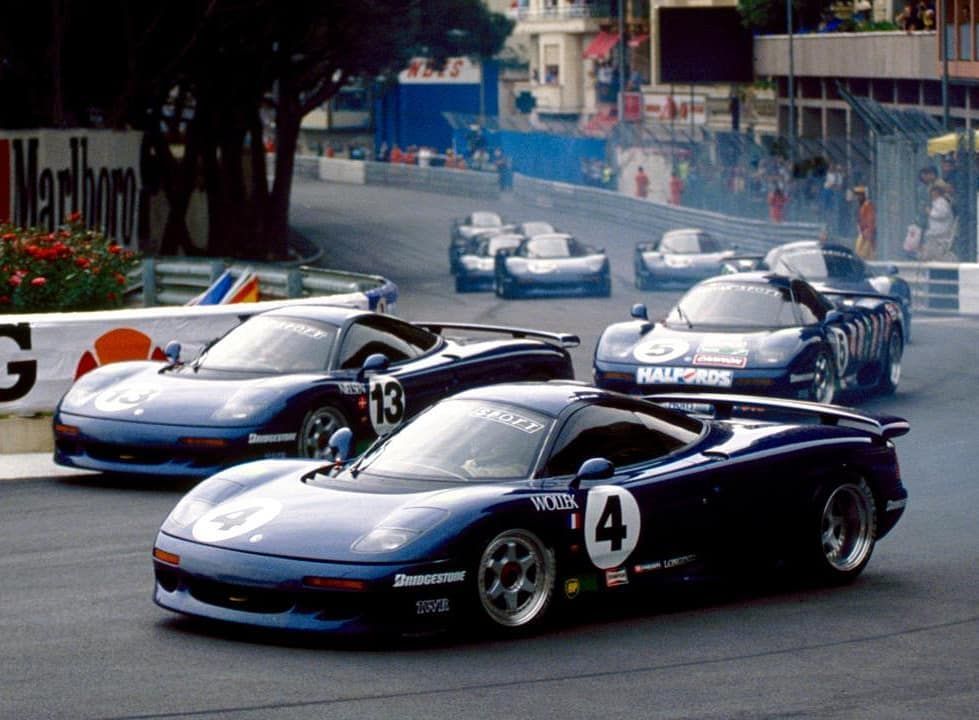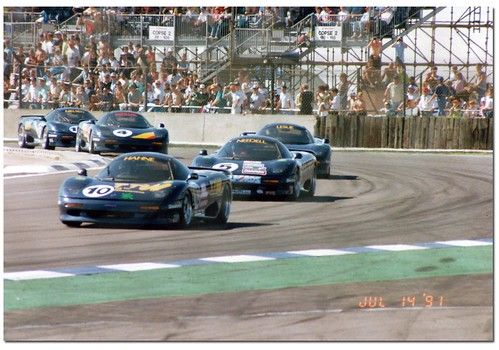 The Jaguar Intercontinental Challenge is the kind of one-make series we will never see again. Could you resist a manual 6.0l V12-powered racing car developed by Tom Walkinshaw Racing, with no driver aids, being pelted around Monaco, Silverstone and Spa as part of the F1 circus in pursuit of a million-dollar prize? Thought not - and neither could Jaguar's most well-heeled and competitive customers, such as David Brabham, Juan Manuel Fangio II and Vern Schuppan (who would himself carve out a reputation for adopting Group C Porsches for road use).
The Jaguar XJR-15 was of course the star of the show; in essence a XJR-9 Group C car with a new body designed by none other than Peter Stevens, who would later design the McLaren F1. Far rarer nowadays than other 1990s supercars like the Bugatti EB110 or the Ferrari F50, XJR-15s still have a certain magic about them in a shape not quite as familiar as other automotive heroes of the period (and that includes the XJ220). Most importantly they make a wonderful racket on track, as period footage reminds us. If you're a fan of a niche, high-octane competition in motorsport's most romantic locations, it doesn't get much better than this.
International Race Of Champions (1973-'74)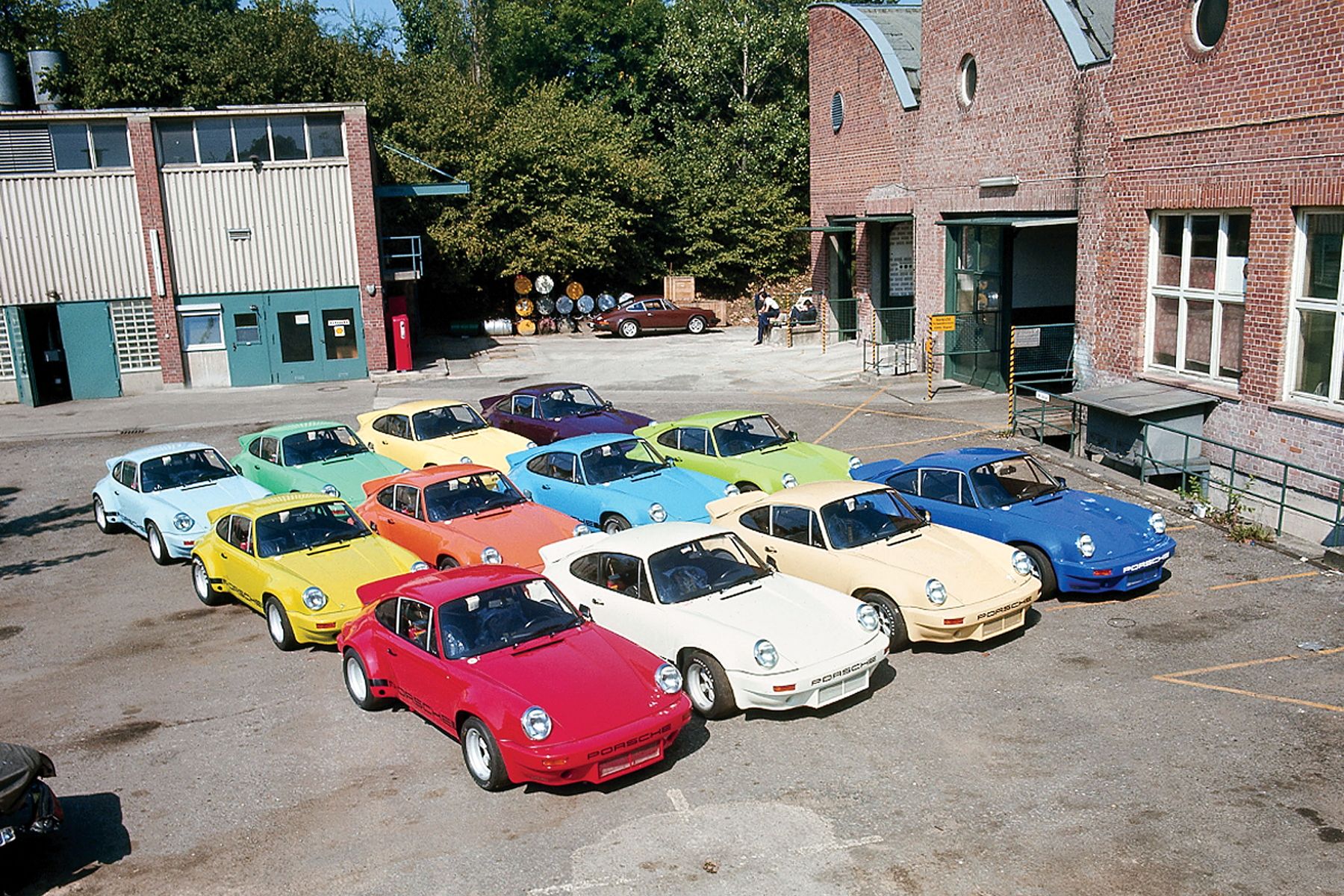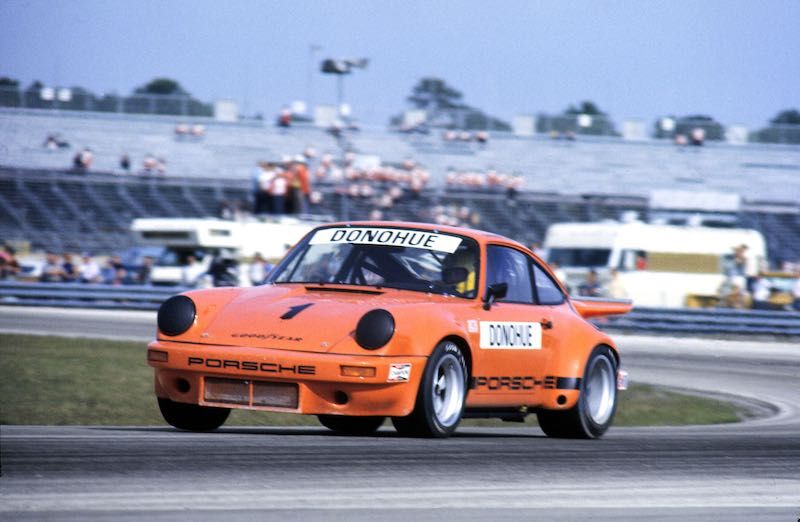 The International Race Of Champions (IROC), an idea born from discussions between Les Richter, Roger Penske and Mike Phelps in 1973, attempted to answer the age-old question of how to ensure that racing drivers on a track are separated only by ability and not their machinery. The answer was to have a field of identical cars - 1974 3.0l Porsche 911 Carrera RSRs, in this case - set up by the same team of mechanics for a field of competitors assembled from major racing bodies including Formula 1, CART, NASCAR, SCCA, the FIA and USAC.
While IROC would later use American sports cars, the most iconic images for us are of its first season, with purpose-built RSRs straight from Zuffenhausen driven by the likes of Emerson Fittipaldi, AJ Foyt, Richard Petty and Al Unser. The cars were specially built for the series by Porsche and included a number of upgrades to the forthcoming 1974 car, including a whale-tail spoiler, flared wheel arches and a specially tuned 3.0l flat-six pumping out over 300bhp. We love the spartan interiors of these cars, and their clean and brightly coloured liveries, apparently chosen to appear clearer on new colour televisions. Appropriately it was Can-Am racer Mark Donohue in a bright orange RSR who won the inaugural series final at Daytona, and the prize of $54,000.
Mugen Honda City Turbo II R Series (1986)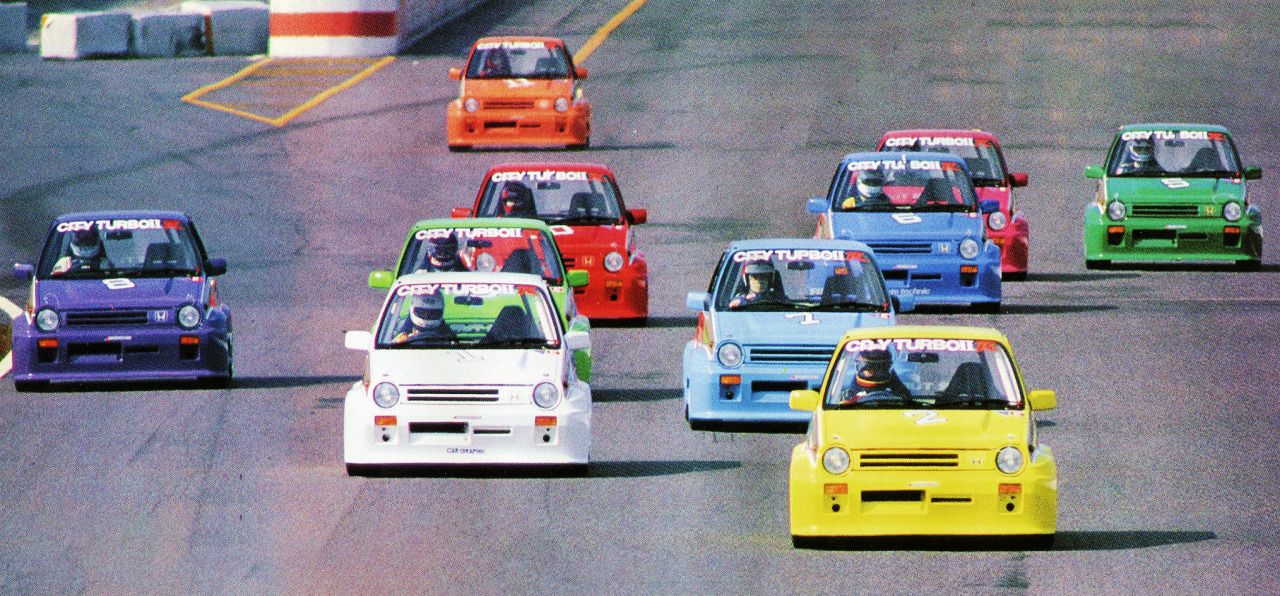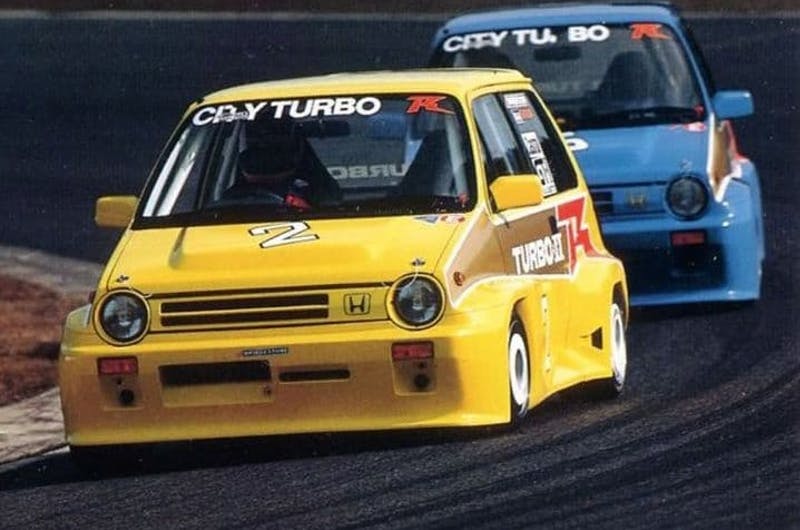 The Honda City is not remembered for being a particularly sporty car. However between 1982 and 1986 Honda produced the City Turbo at the behest of Hirotoshi Honda, the founder and owner of the Mugen racing division, which had begun to experiment with hot versions of the popular subcompact. With the car impressing Honda management, 1983 saw the intercooled Turbo II released. With its squat and aggressive appearance (for a Honda) it quickly earned the nickname of the 'Bulldog' for itself - although the realities of the commuter lifestyle meant that Honda would also offer the car with an optional foldable Motocomp scooter in the trunk!
A racing series was soon devised for track-spec Turbo II Rs, which boasted upgraded componentry and a heavily boosted 140bhp engine to propel the 660kg of boxy Japanese car at speed. The sight of these cars on tracks across Japan was truly special, painted in lurid colours and involved in some equally arresting racing incidents. However the tale of the series has a sad ending in car enthusiast lore. As the story goes, an Australian entrepreneur was so taken with the Turbo II R spectacle that he bought the remaining cars and stored them in an Osaka warehouse, ready for export home where the series would be continued. Unfortunately, a major earthquake occurred and crushed the fleet - aside from one car, which now lives in the Suzuka Circuit collection hall as a reminder of this unique experiment in racing history.
The Betty Richmond Trophy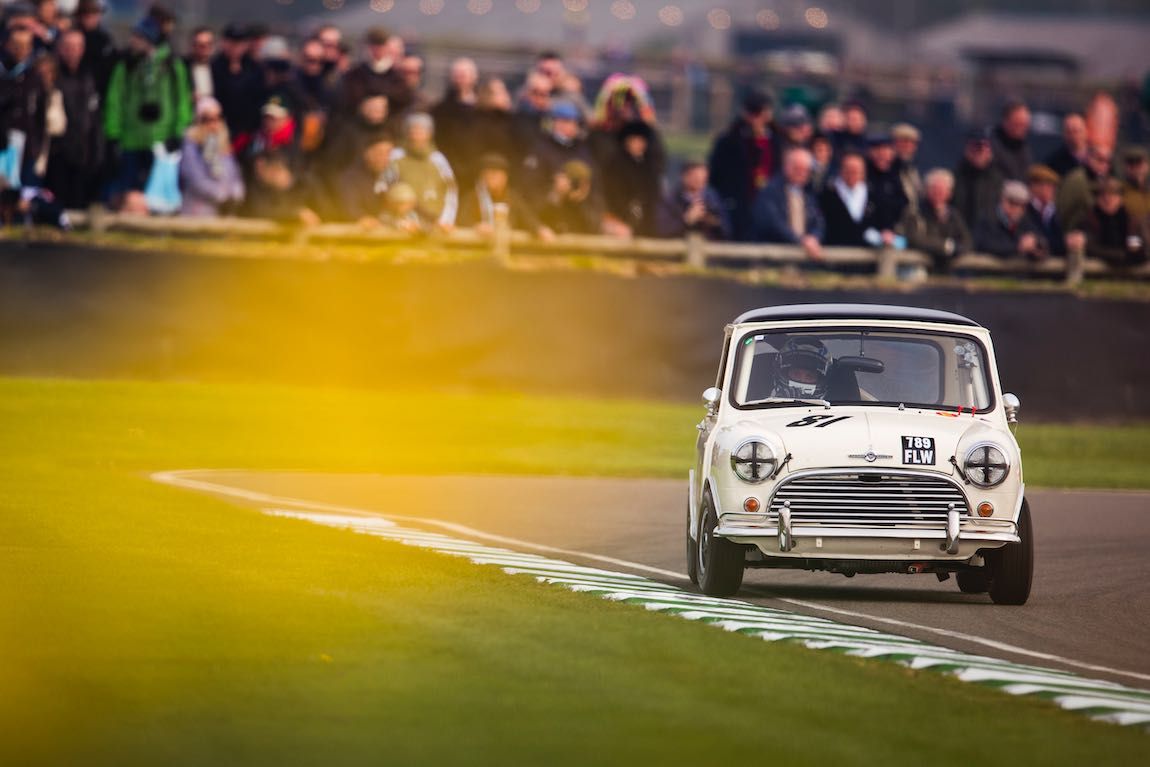 We couldn't not let this one go in an article about one-make racing. At the 2019 77th Goodwood Members' Meeting, 60 pre-1966 Minis caused chaos across two heats and a final for the Betty Richmond Trophy - and we were there to take it all in.  Named in honour of the Duke of Richmond's grandmother, whose husband Frederick turned the perimeter road around RAF Westhampnett into the Goodwood Motor Circuit, this one-weekend series saw the top 15 finishers from each closely contested heat go on to compete in a high speed final on the Sunday of the meeting.
The final race saw loyal Mini privateers up against luminaries of the automotive industry and motorsports world, slinging these treasured icons of British motoring around Goodwood's gentle turns in a display of highly skilled driving - not unlike Betty herself, who was known to indulge her love for Alec Issigonis' genius design on the grounds of the Goodwood estate. While a race-prepared and rather cramped Mini is perhaps not the ideal choice for a driver on the 'maxi' side, so to speak, there remains something eternally appealing about such a simple little car made to do extraordinary things. We hope to see the trophy back on the race card again when we all return to Goodwood!
---
---