The Apex Interviews: Gillian (formerly Goldsmith), who raced in period as Gillian Fortescue-Thomas
Gillian has been a staple in the racing community for decades - whether it was competiting competitively in the 70s or at the Goodwood Revival more recently. She is best known for her efforts campaigning Ford Escorts as part of the Works Team. While in more recent times, you can usually find her in an Aston of some variety or another - including a deep red DB4GT. She kindly agreed to tell us a bit about her racing career and the people and cars that have played a key role in it, including the late legend - Sir Stirling Moss.
The Apex (Interview by Charles Clegg)
Gillian
To start off, can you talk about how you first got involved in the automotive and motor racing world?
I've always been competitive. I liked sports at school and I was successful there. When I was about 12 I moved to Kent and raced donkeys. That gave me real competition. It was serious donkey racing too. It wasn't the sort of 'beach donkeys' - they were trained to the minute. I won the Derby and the Oaks and then went on to win the Grand National one year on a donkey called Invicta. It was fabulous. So, that was donkey racing. I also competed in the Pony Club's Prince Philip Cup, the deeply competitive Mounted Games competition.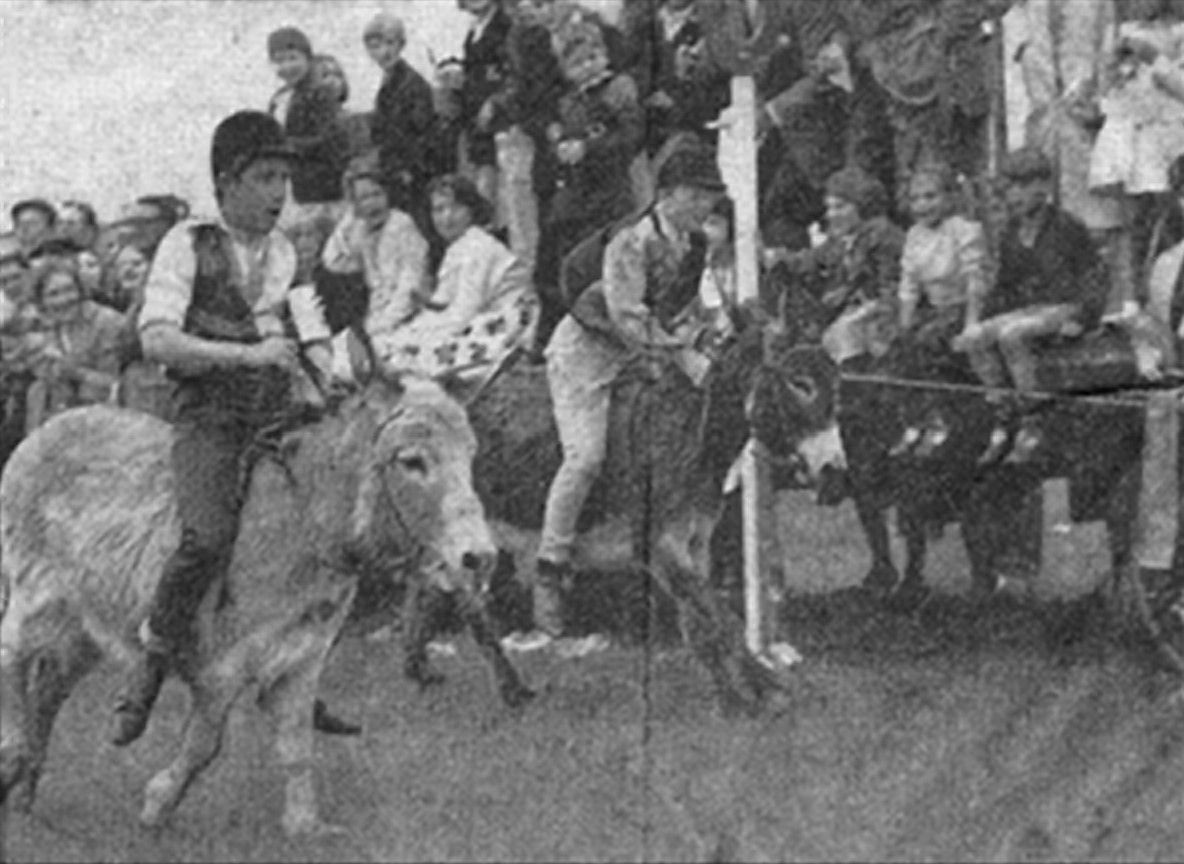 Then I started point-to-pointing on other people's horses as soon as I could. When you ride other people's horses and you're an unknown jockey you get some pretty bad horses to ride and it was a real education.
Then there was a Foot & Mouth epidemic and the horse racing, the point-to-pointing, was stopped but the rallycross was going on. So I went down and watched a rallycross and I thought to myself, "I could do that."
I loved driving from the minute I could sit behind the wheel, and so I went out and bought an old Anglia. I knew nothing about how to go about buying a car and so that old Anglia broke down on the way from Bromley down to Headcorn in Kent. I had to get a friend to tow me and I can remember going slowly past the gates of Brand's Hatch for the first time and arrogantly I thought, "I'll be there one day". That was at the end of a tow rope in a broken down old Anglia.
Anyway, the Anglia was a disaster. Probably the only bad Ford Anglia that's ever been made. Still, I took it to some autocrosses and ended up with the odd ladies prize and third in class. But it was so uncompetitive and in the end it fell apart. It was a £150 loss on the Anglia, but I had learned a bit.
It was at the time when there was the Player's No. 6 Autocross Championship and I could see the TVRs were doing very well. So I decided that a TVR would be a great car to have so I had bought a copy of AutoSport and as luck would have it at the back, under sports cars, there was a TVR Griffith advertised for £800. Cheekily I went to the bank manager and convinced him it was a great investment to go car racing and sell it after a year for a profit.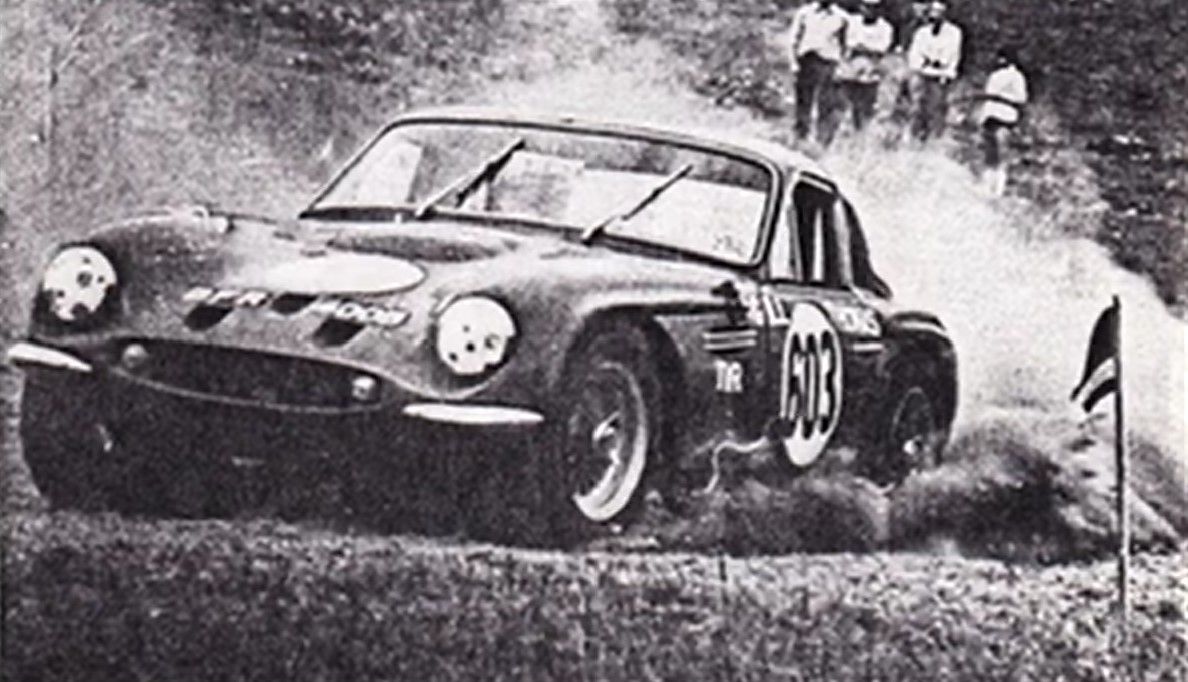 God knows how but I got the loan. I bought the TVR and with very little modification - four tyres & a bit of wire - off I went. Came second once but won everything else. Unfortunately I had to sell it, but in that year I won two National Autocrosses outright, including fastest time of day which apparently was the first time that had ever been done by a lady driver.
How did you progress from autocross to being a Ford works driver?
I managed to borrow a formula 1200 for two races at Lydden even though I'd never done a circuit race before. Qualifying was okay and I ended up on the second or third row of the grid. When the flag fell I shot off in first gear and went to second gear but there was no second gear. I managed to get it to go but only in third and fourth gear. Thankfully that was all I needed for Lydden but I was stone cold last. I clawed my way back up, coming to challenge the leader at the last corner on the last lap. The commentator by this time was absolutely beside himself with excitement and, according to people who told me afterwards, he shouted down the PA system "she's coming, she's coming, she's two a breast" - which at the time caused a lot of hilarity amongst the crowd. Anyway, I won that and then came second in the other race.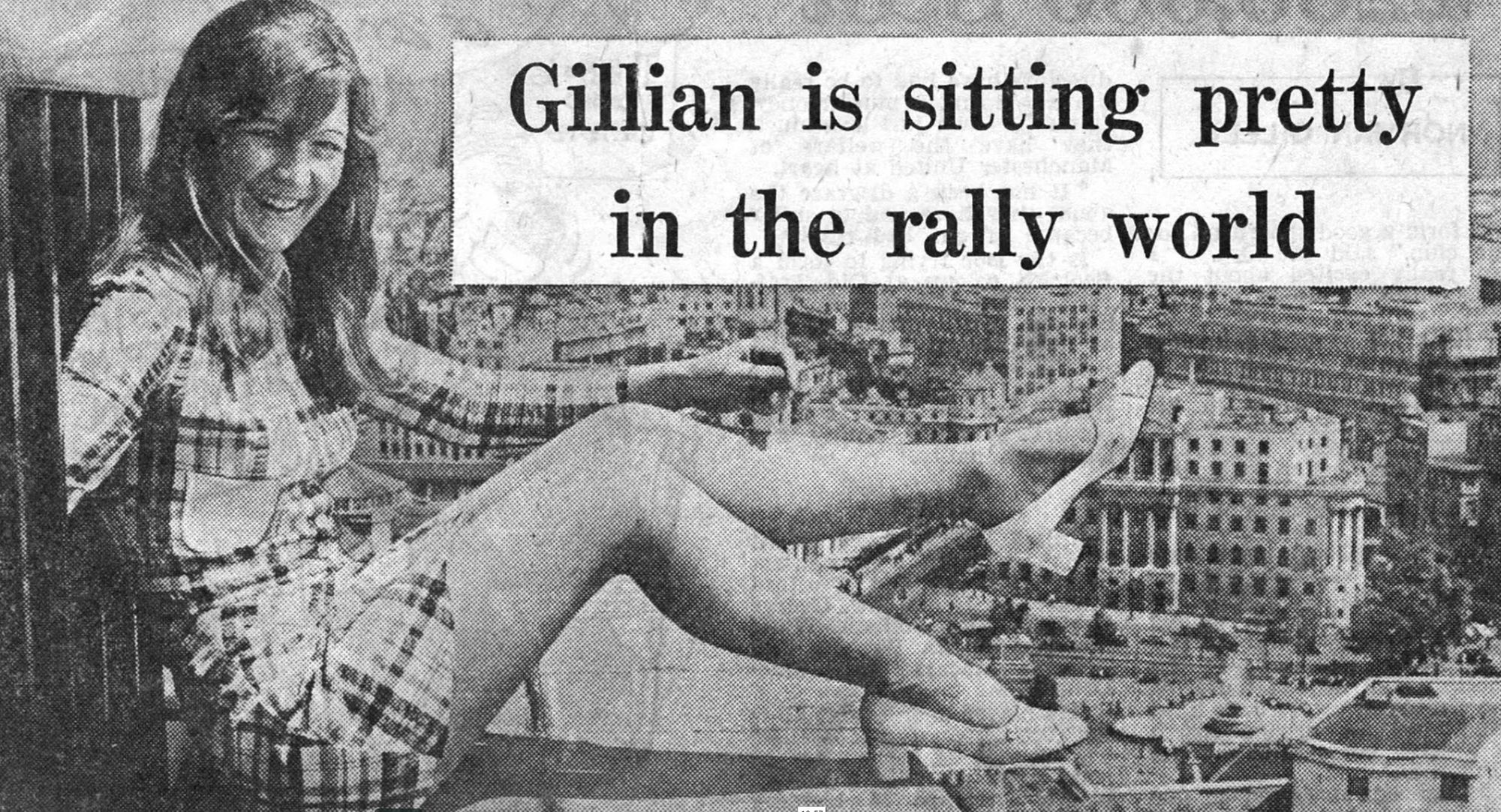 That was the end of my driving; I had no car and no money. Somebody pushed a telephone number for an S Turner into my hand. I didn't know who S Turner was. I thought he was somebody who probably swept the floors at the Ford Competition Department, but apparently they were looking for ladies for a televised rallycross championship. Anyway, I rang this number and asked if anybody knew if there was a Mr. Turner there. I was quite surprised when this voice said 'Stuart Turner here'. 'Oh good', I said, "I hear you're looking for lady drivers for an all girl Ladies rallycross at Lydden on the television". He said, "what makes you think you can drive?", which was pretty typical Stuart. I just said I'd won some autocrosses and won a Formula 1200 race. "Well, I suppose we better give you a test," came the response.

There were 4 heats of 4, semifinal and final on television in the winter of 70-71. It was only a lady's thing, but I knew that it could open doors if I won. Which I did.
Ultimately they decided to start an Escort Mexico racing championship. They lent me a car but never expected me to do any good in the championship because there were people like Gerry Marshall and Barry Williams and so on in the championship.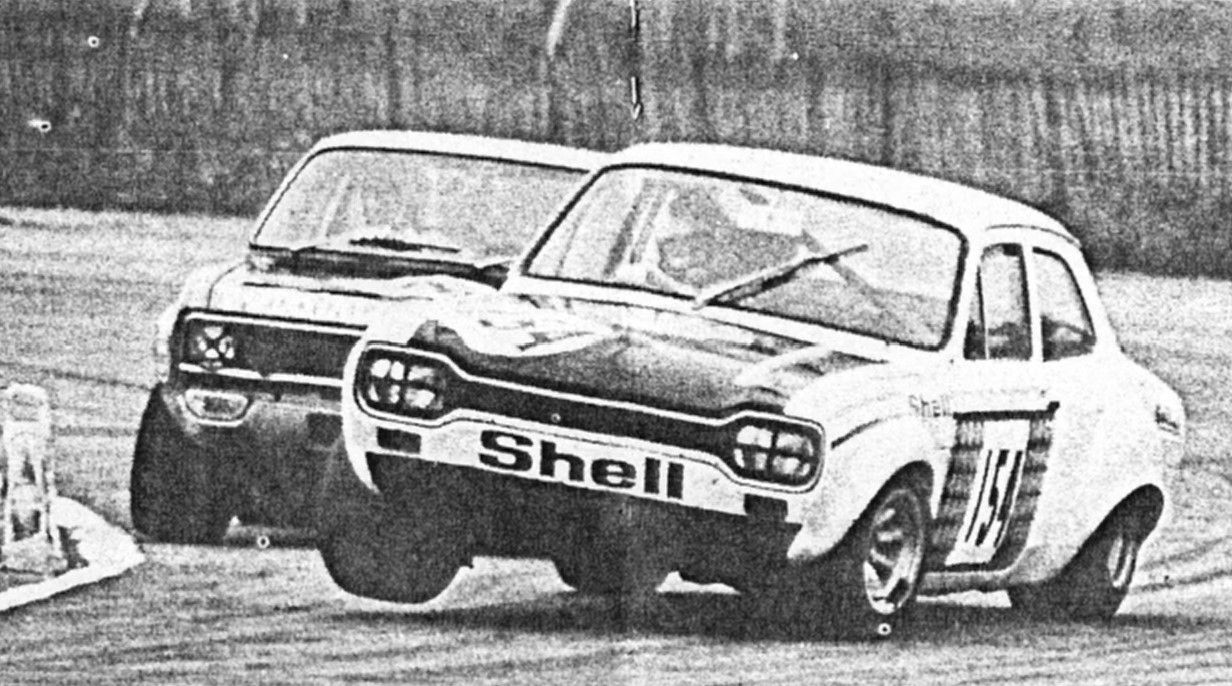 We went racing but for the first couple of races I had a misfire so I phoned Ford and said, "look I've got a misfire. I can't keep up and it's really annoying." Their response was, "oh, maybe you're not keeping up because you're not going through the corners quick enough." In the end they realised that I hadn't got the upgrade on the carburettor that everybody else had to stop the engine cutting out in the corners. I went to Brands Hatch determined to prove that I could win it, especially as it was my local track. It was quite a late practice, as I remember, and as I was farming at the time I milked the cows a bit early that day and then set off to Brands Hatch.
Practice went well, but there was a guy whose name I couldn't pronounce that had beaten me for pole position. I was pretty annoyed about that, but in the race I managed to stay in front of him for nine and a half laps, until he got me on the last lap. But with hindsight, it wasn't too bad because it was Jody Scheckter.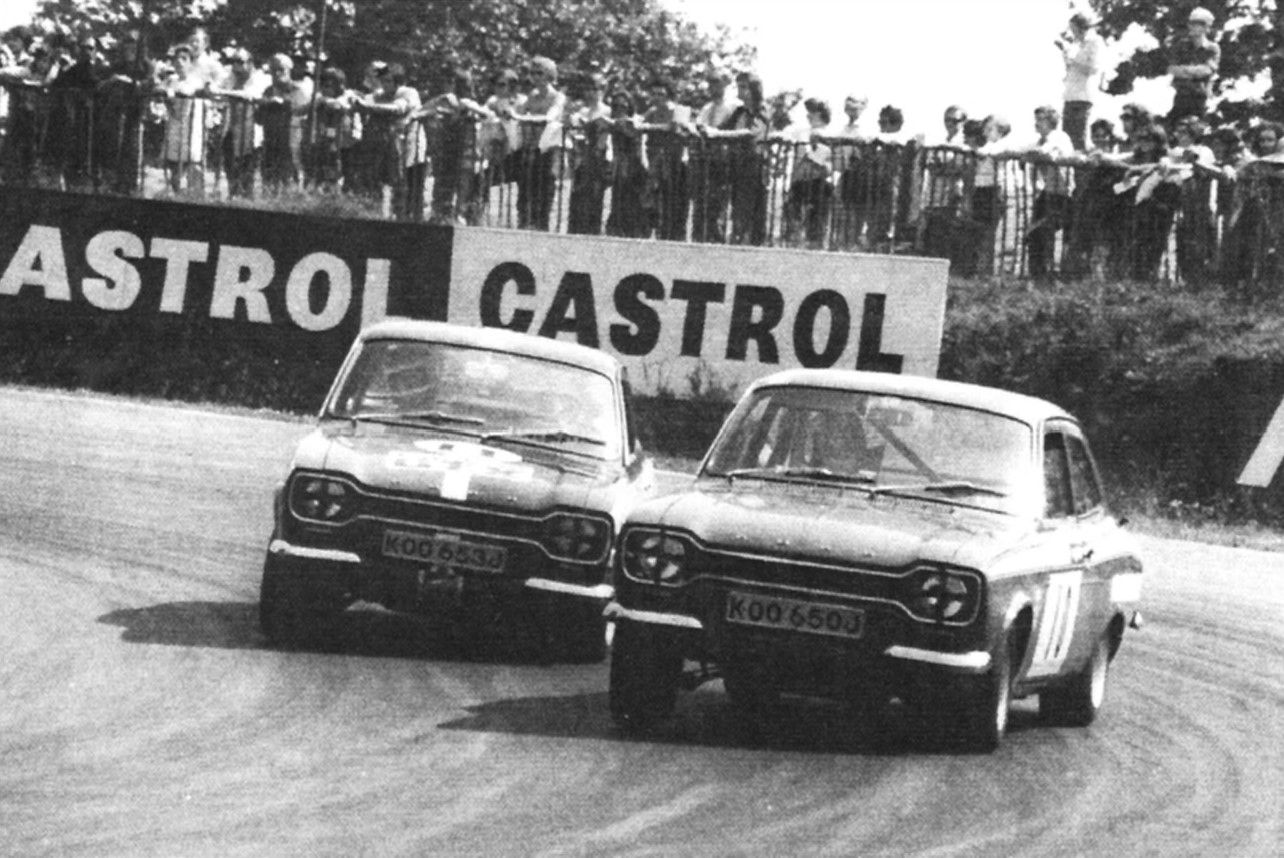 It was a hell of a race. That was just the beginning of the car not misfiring and for the rest of the season there was a lot of side by side. People nicking pole positions off one another. I think I had a pole at Castle Combe.
At the end of that year Ford decided to give me a proper test drive. It was at Oulton park first, but unfortunately it was raining that day and they had some other cars there too so I didn't really get a look in. Because they didn't think I'd be driving, I ended up making tea in the transporter. Back in those days it was a little stove in the back of a big lorry and it was so different to nowadays. Today if you had a works team going testing with international drivers you wouldn't have a little gas stove in the back of a lorry and a coffee pot.
Suddenly one of the mechanics said, "oh there's a car in the pits, a Capri or an Escort or something, do you want to do a couple of laps in it?" I thought "great", and forgetting all about the kettle I got in the car and did a lap and just as I went past the pits for the first time, I suddenly realised I left the kettle on. I had visions of it setting fire to the whole thing, blowing the lorry up. If that lap had been recorded it probably would have been one of the quickest laps I've ever done.
I shot back into the pit, where fortunately there had been no gas-induced explosion, and that was that. But the second day we had a proper serious back to back test against the drivers in equal cars. It was recorded in AutoSport that I equaled one time and bettered another. So they decided to give me a contract.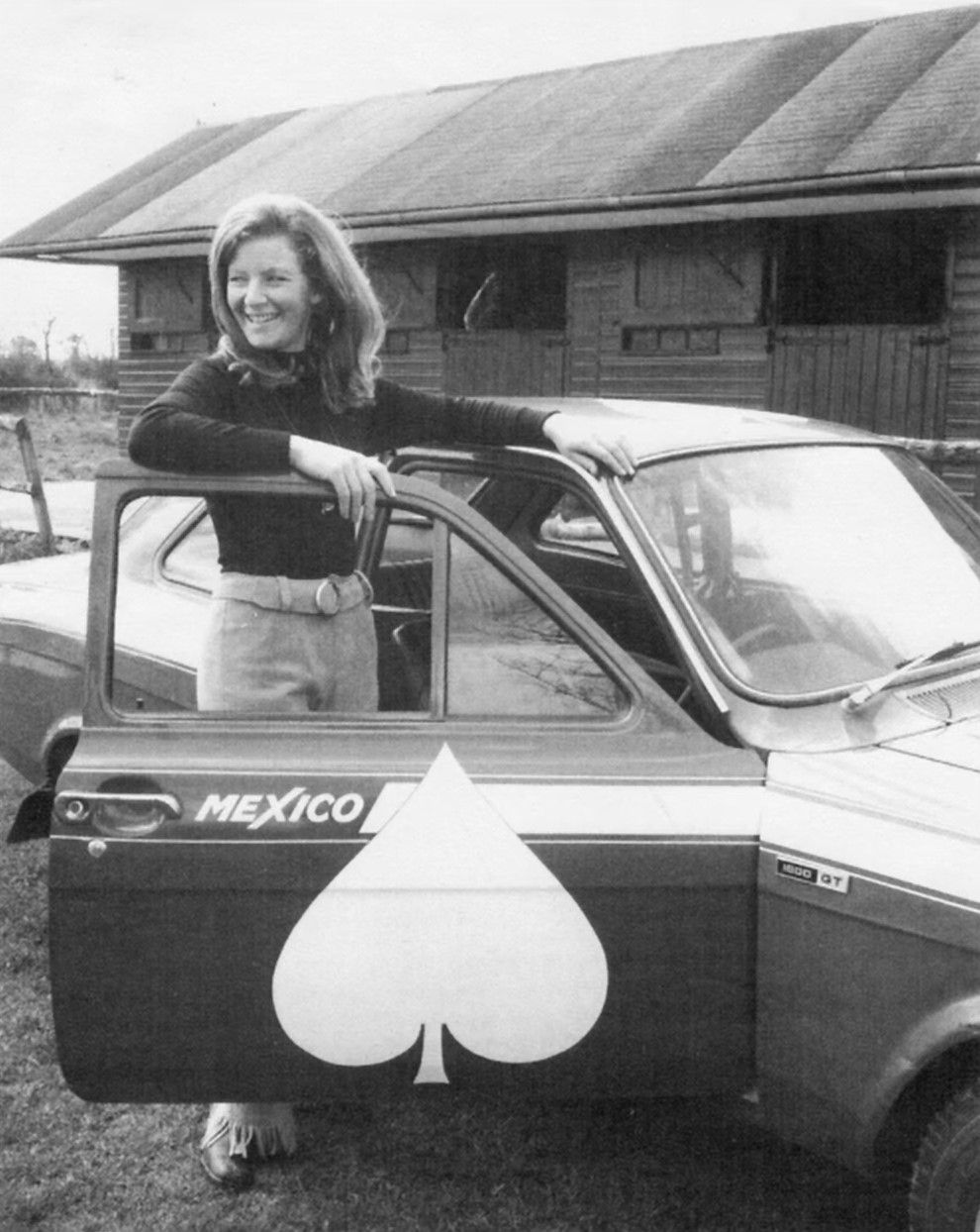 Am I right in saying that you then raced in the British Saloon Car Championship?
I did a lot of club racing with Escorts & Capris. The 2L Aluminium engine that was destined for Formula 2 was not yet homologated and so had to race in non-international club races. It was a fabulous engine though. Unfortunately it was in a rubbish Escort shell, a very heavy, very difficult to drive shell that they dug out of the back of Boreham just to use as a test bed. It was a bit of a pig to drive and I kept saying "the engine is fabulous, but the car is dreadful' and they would say, "don't worry about it. We're just testing the engine and next year we're going to build you a brand new all state-of-the-art works Ford Escort with a development 1300 BDA engine instead."
I must say the first time I drove that car it was absolutely fabulous, but the engine only completed one race of that season, the support race for the '72 Silverstone Grand Prix, but it took three engines to do it. One for each qualifying and another for the race itself. When I finished they pulled the engine apart and it was knackered. They eventually found that there was a fundamental oil supply problem in the crank, or something. It was hugely disappointing. I kept breaking down and, by that time, I had moved to Dorset and got much more involved in farming and so I decided that it wasn't really practical. I was fed up with breaking down the whole time and, combined with a lot of personal problems as well, I decided to chuck it in.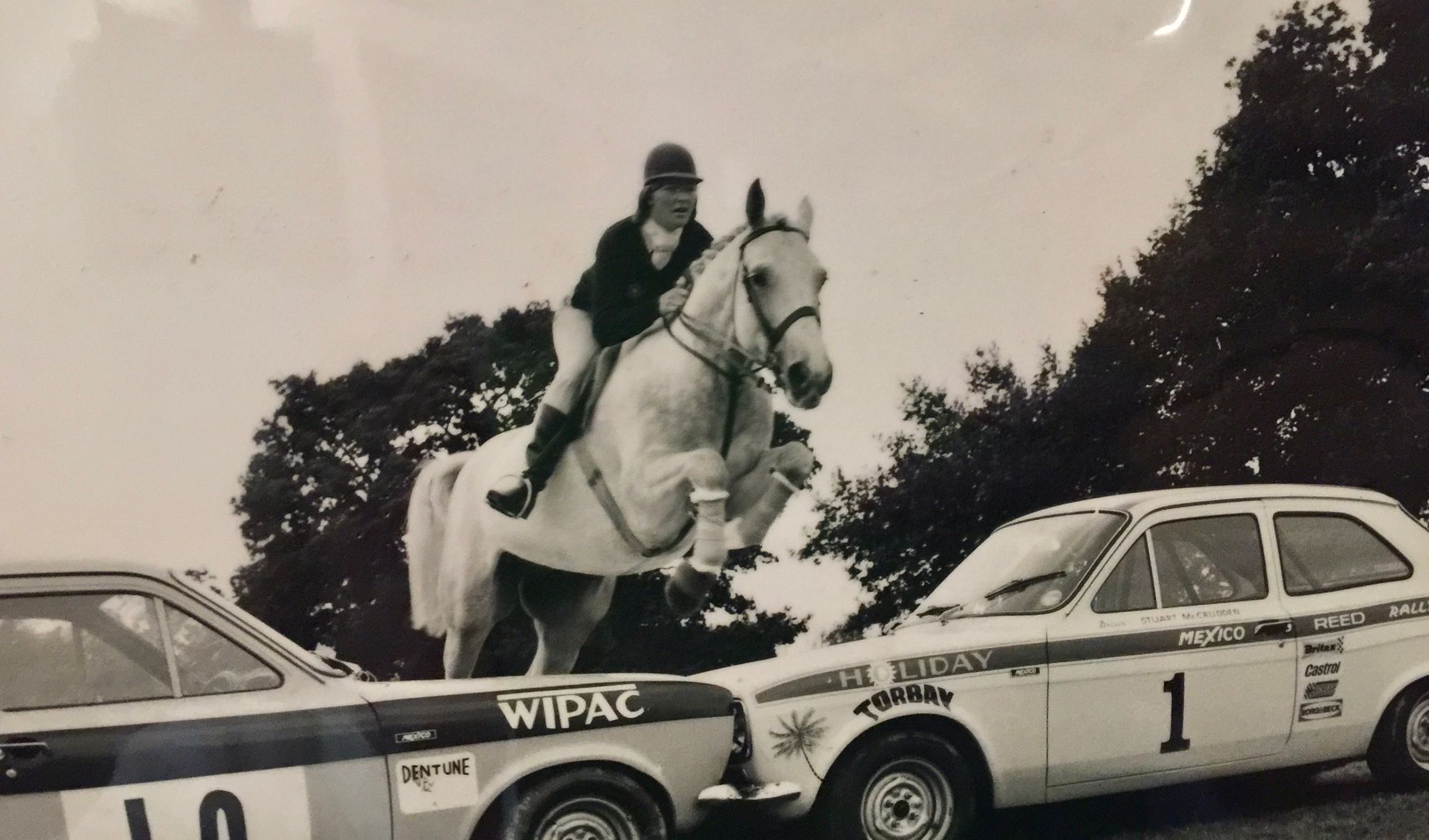 I did a lot of great things with Ford. I drove Capris and Escorts and various other things. They sent me to drive a Transit van at Monza and for a world record attempt around Salzburg - the long distance Group One record. There were all sorts of exciting things, including doing forums with Graham Hill and Roger Clark.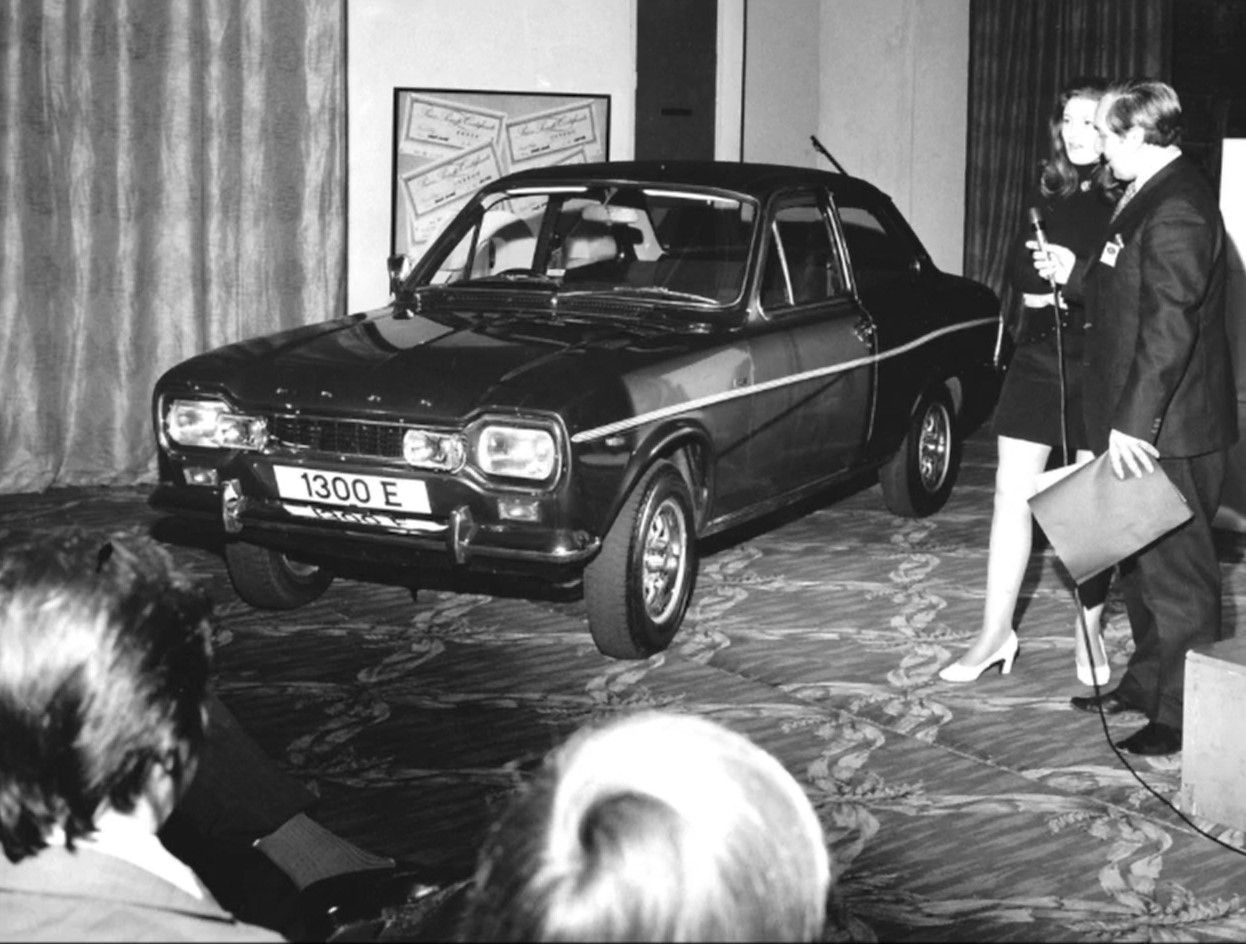 They had wanted me to go rallying which I didn't want to do, but I ended up doing a very short stint rallying alongside Tony Mason. I was never very keen on driving on public roads but they said 'oh it will be fabulous when you go into the forest at Kielder'. The crowds in those days used to just hang around the corners and so it was terrifying driving in the middle of the crowds. I think Michèle Mouton said, 'you just have to think of them as soft trees', but I couldn't do that. It was fairly scary going so close to people while sideways.
I believe you also completed in the Spa 24 hour races?
I was very inexperienced when I was sent to Spa for the first time. I was suddenly launched into a full blown Group 2 Escort there for the 24 hour race on the old circuit. Now, the old circuit was something unreal. Long is an understatement. They stopped racing Grand Prix cars there because the drivers said it was too dangerous. It was miles around - you went from village to village. The best advice I had was if you break down, make sure you've got a phrase book, some money to catch a bus back and preferably some sandwiches. It was that far.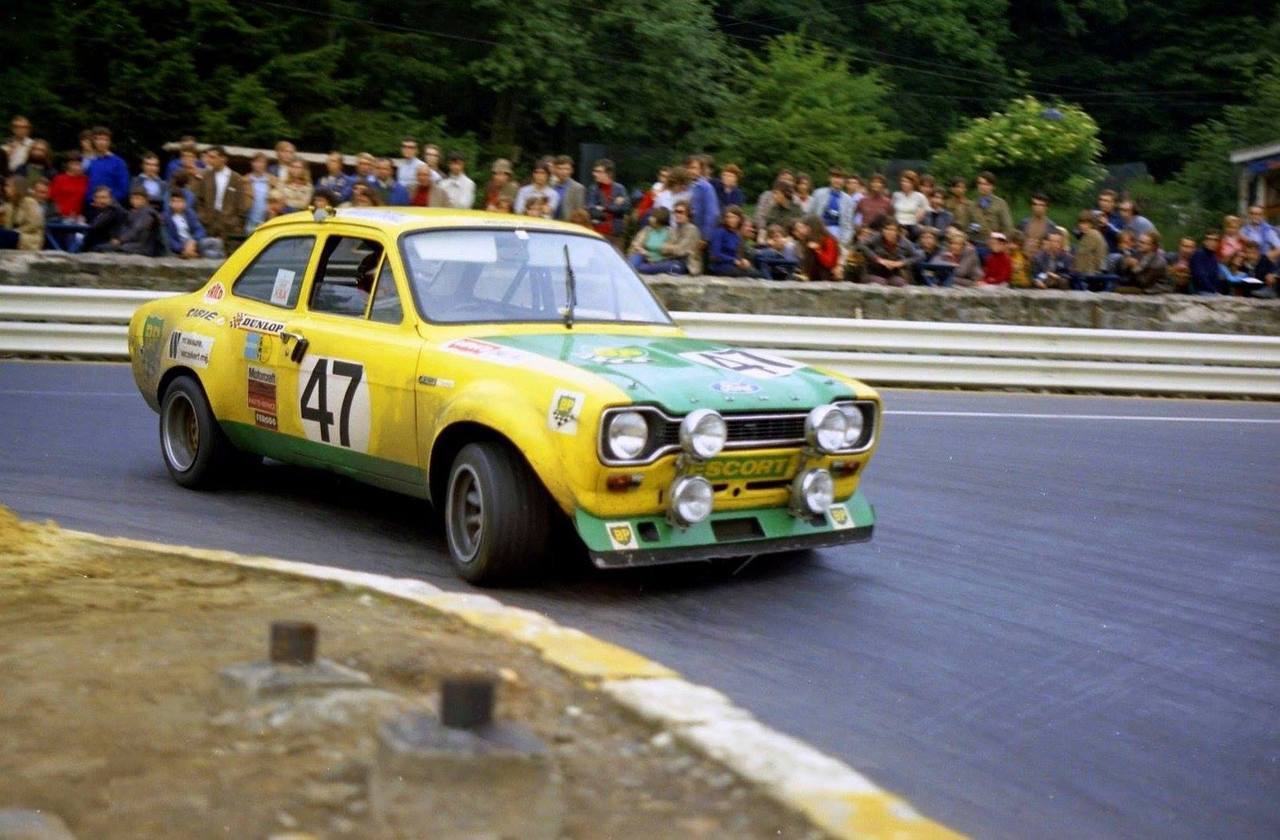 It was quite the experience. I was racing with the works team there and did 21 and a half hours out of the 24 and at one stage was leading the class. I was paired up with a Yvette Fontaine, who was brilliant at Spa, absolutely brilliant. She was a top Belgian Saloon car driver, but Spa was really her thing - she knew it so well. I think John Fitzpatrick was in the same race, Gerry Birrell, Jochen Mass, Hans Stuck. All those guys I was racing with. It was a privilege.
Given the launch of the W Series last year, the all female single seater racing Championship, and the fact you won quite a few of these all female races in the 1970s, do you think they are the right way to try to get more women into motorsport?
I hated all female races. I did as few as I could because I loathed them. I'm often asked, and I think the same question, when she was alive, was asked of Pat Moss, about how to get more women into motorsport and her answer was very similar to mine. I say "just don't". If they want to do it, there are no barriers. Why try and get women to do something? The doors are open and if women want to do it they'll do it.  I do think the W championship is of interest, there's some good girls driving in it and that's fine, but, you know, any competitor, any woman who's a competitor, doesn't think of herself as a woman-competitor, or shouldn't do. It's a sport that has no boundaries, has no restrictions. It never has. Way back in the years of Brooklands, there were women doing things, amazing things.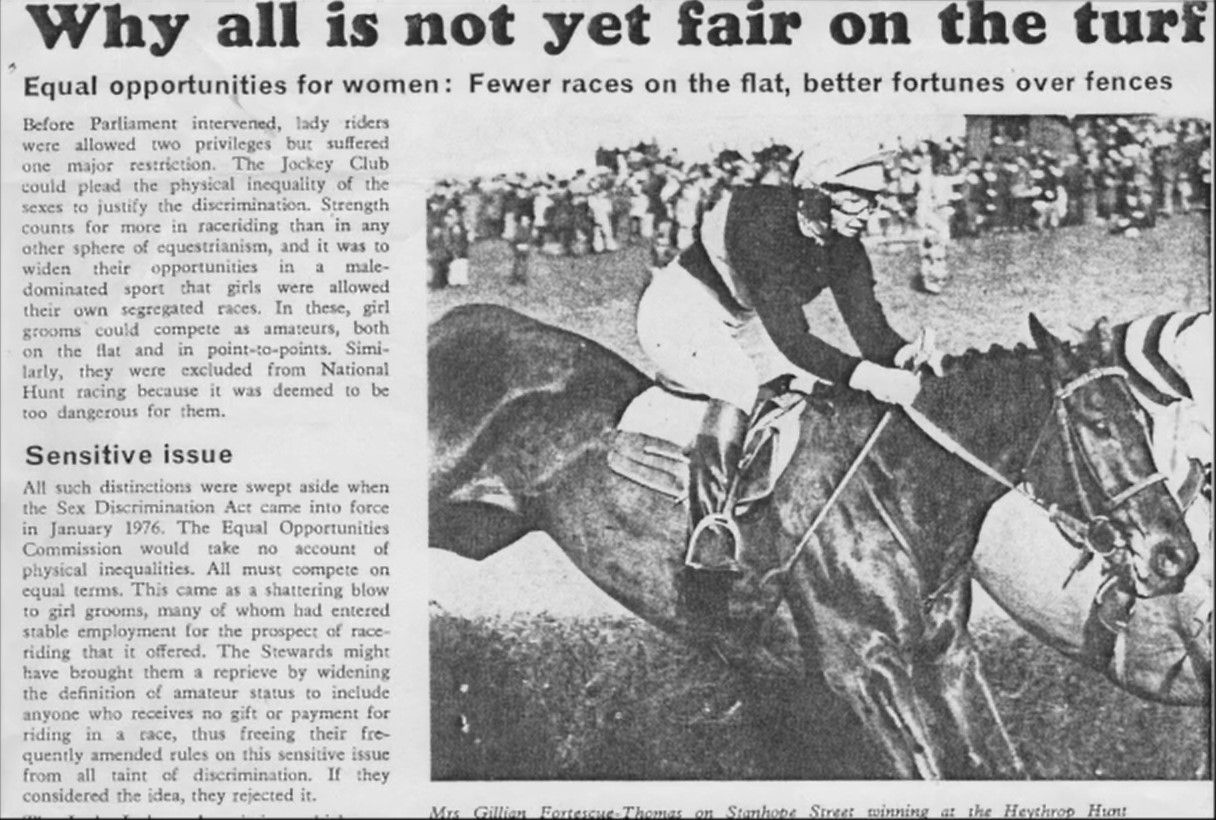 The one thing that was different to when I went as a jockey Steeplechasing was the Act of Parliament in November 1975, which was basically the equality one. A lot of ladies applied for a jockey's license straight away but I didn't. I'm not a feminist and I didn't go beating on the door of the Jockey Club to get a licence.
I had to apply for a jockey's licence, but only because the owner of the horse wanted me to ride. I was staggered at the amount of opposition really in the horse world to ladies riding, and doubts and fears and everything else. I was the first girl to ride around Cheltenham over the big fences and they kept asking 'how do you feel about it? Are you frightened and what about the other jockeys?'.
I said "Look, to be honest I've been motor racing on equal terms, not in women's races, in open races. There's been no discrimination. Just let the girls that can do it, do it and don't make a big thing of it."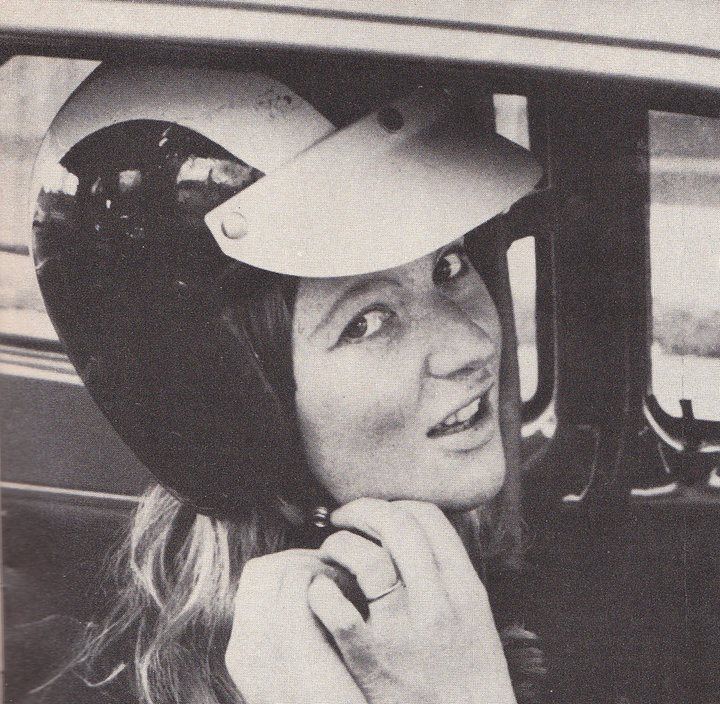 Am I right in saying that you were the first female National Champion Steeplechase Jockey in 1976?
Stanhope Street was the horse that gave me the championship. I had a second at the Cheltenham Festival, second at Warwick and second at Stratford. I won at Ascot, Ludlow and also won at Hereford, with a course record. We won 3 and came second 3 times out of six runs and had three point-to-point wins as well. So he had nine runs that year - six firsts and three seconds. So it was a terrific year!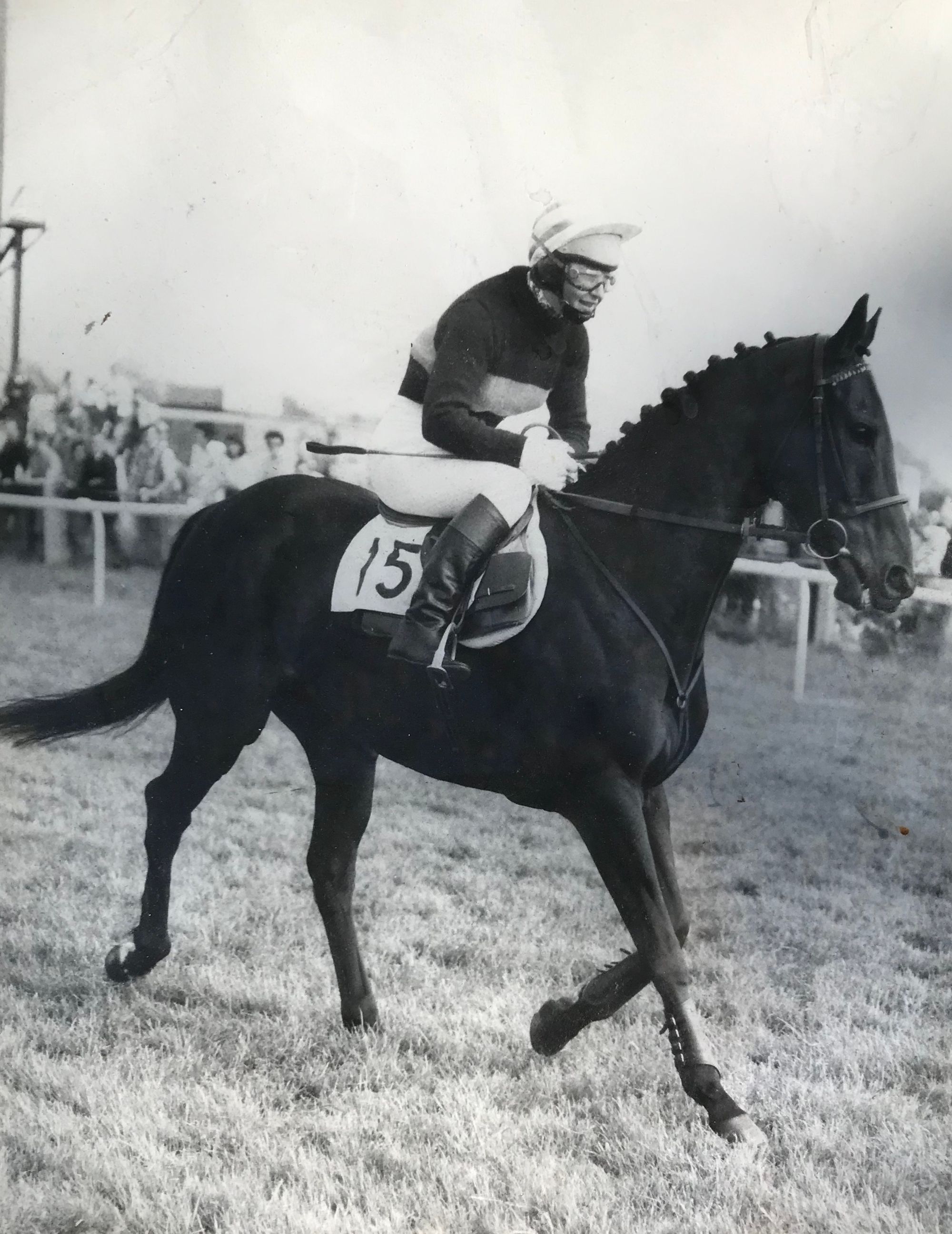 Do you think there's a big overlap between racing and riding?
There definitely is an affinity between riding and driving. The biggest example of that was Stirling Moss. Stirling competed in show jumping in all his young years until he got a driving licence. I think his balance and empathy, the feel and sensitivity through his fingers and hands was very much there because of riding. If you can ride, you should be able to drive. It's all about feel and balance. I think there is a similarity between the two sports.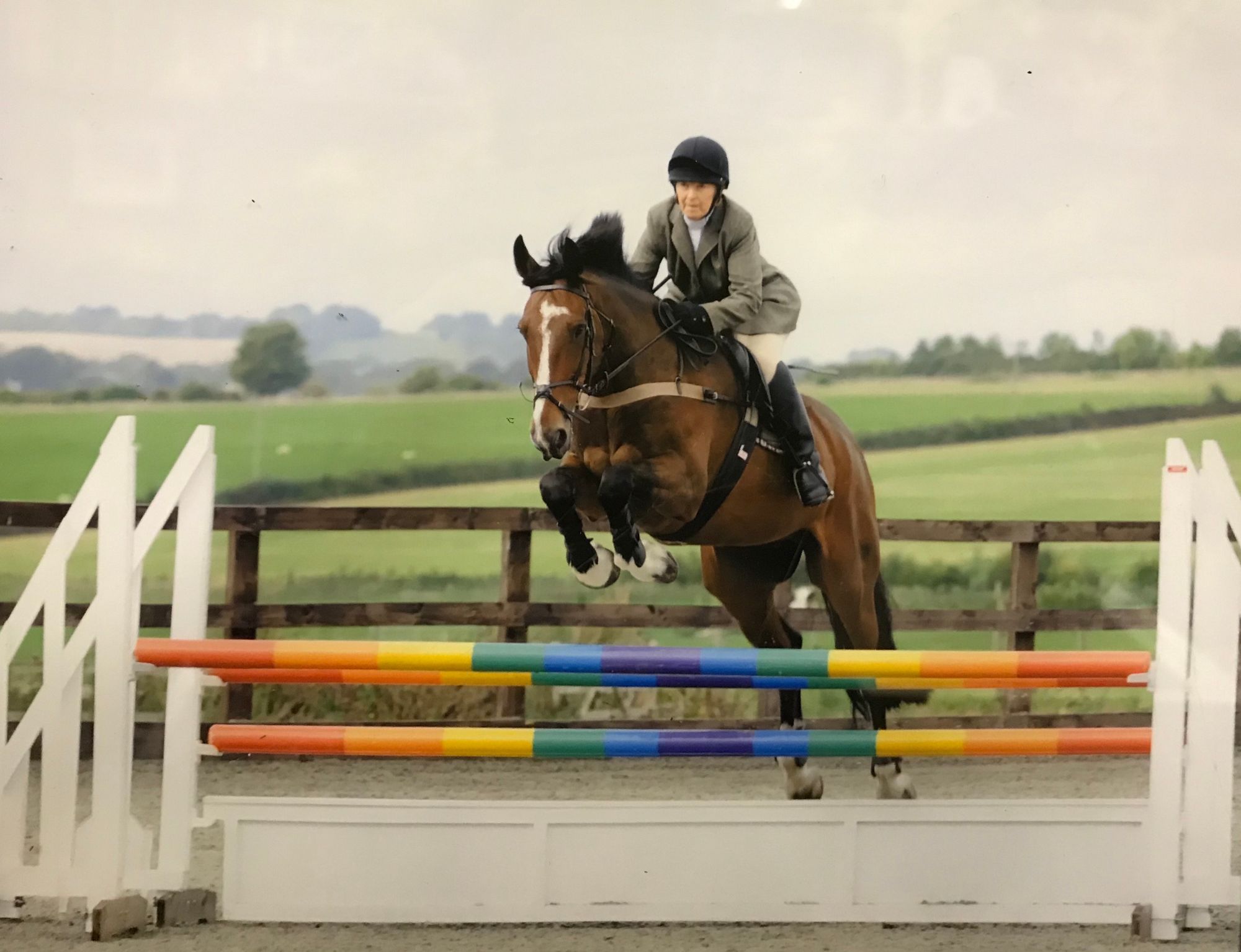 Put it this way. Somebody who can do one sport is probably going to adapt well to another sport. But you have to want to do motor racing. A lot of people who ride horses don't understand, don't want to understand cars. I happen to love cars and horses equally. If you win with a car then, yes, it's a team event with all the mechanics, and the people who built the car and everything, but on the day there's so much that is down to you telling the car what to do and doing it, hopefully, right. If the car is in the right order and you tell it what to do you can't blame anybody else if you turn the wheel the wrong way. When you're riding a horse it's a partnership, it's a marriage of brains, and you really have to be at one with the horse. That's the difference.
You mentioned Stirling Moss and obviously it's incredibly sad that he has recently passed away. I know that you knew him very well, indeed I've seen your fantastic interview of him for the HWM documentary. What do you think made Stirling so special, both as a driver and as a character?
Well, I think he had common sense, 'horse' sense. He was brought up in a very practical, common sense family. He had a background in horses and because of that he had this incredible, smooth technique. He was calm and smooth. His typical driving position was laid back, soft hands & arms. The Moss style. You could see it all the time. He was to the point, didn't mess about. He didn't suffer fools gladly. He was very direct but he was also an English gentleman and he loved it.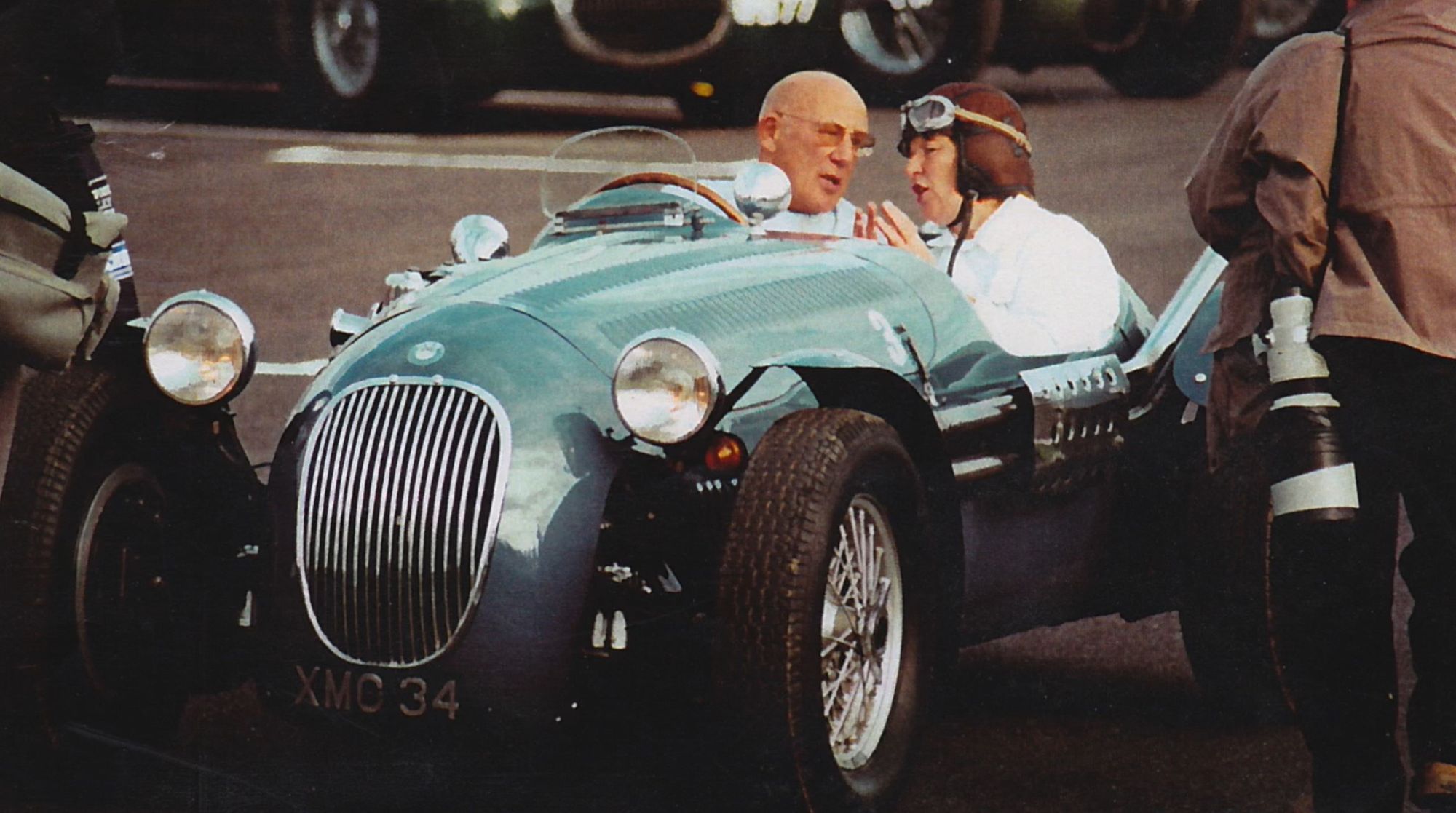 There are lots of good stories about Stirling but one of them was about Alf Francis, his wonderful mechanic. Stirling said that there was a vibration in the HWM at maximum revs in top gear, and Alf said, 'I don't think there is'. Stirling kept coming back, saying, 'yes it's definitely a vibration at top revs in top gear'. In the end, Stirling said, 'well, you go out there and you take it out and you see what I mean.' Well, Alf got to about 5000 revs and frightened himself so silly that he never even went near max revs, but he came back and said 'you're quite right'.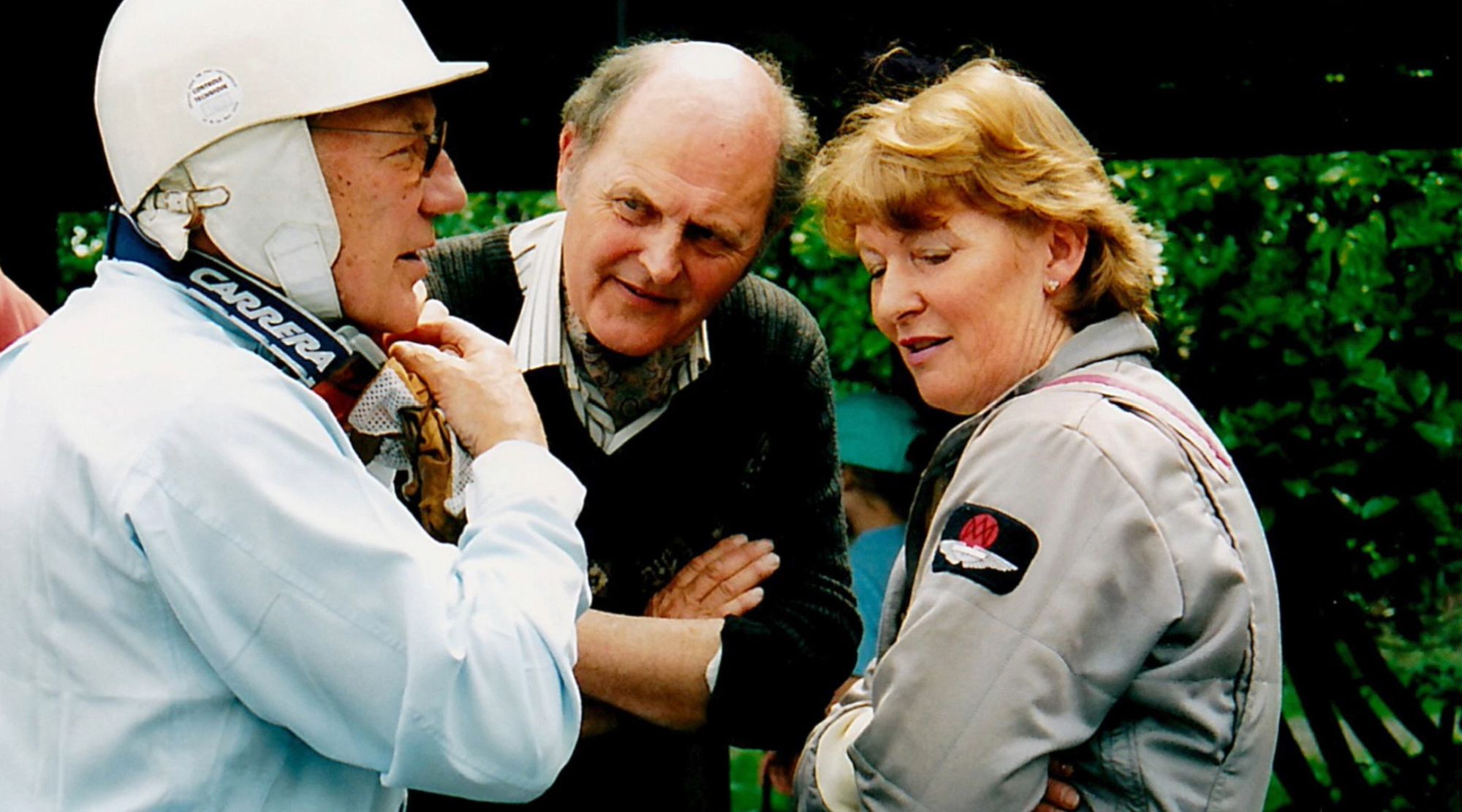 It was one of the Stirling stories. He was an English gentleman and he loved the sport. He had a balance and feel that was superb, and also wonderful eyesight - picking out lines and reading the race.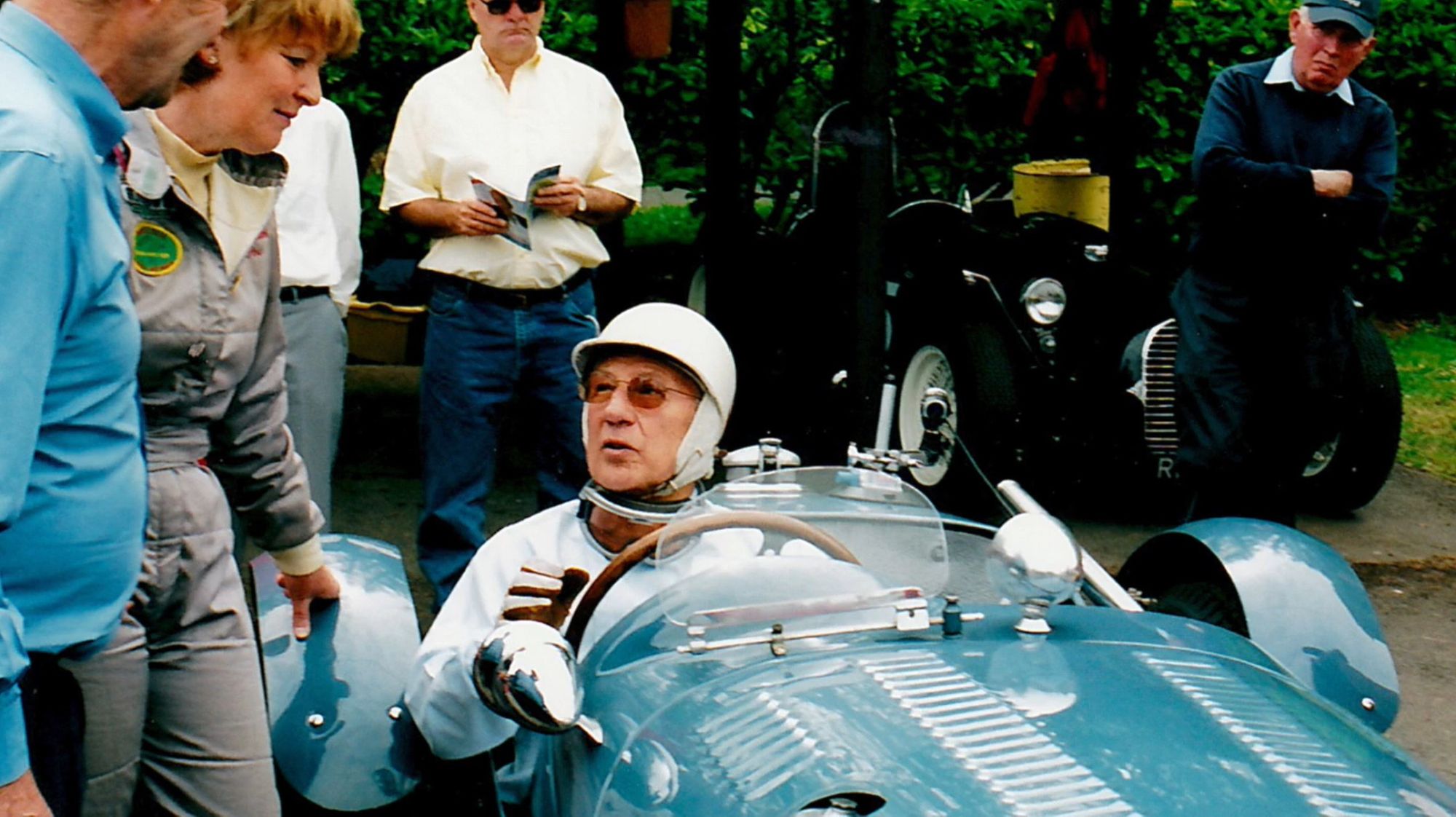 Is it true that Graham Hill once awarded you a mink coat?
When I had a contract with Ford, they decided to have a race at Brands Hatch in Ford Consul GTs, which was the cheaper version of the Grenadas. Big, big cars - wallowing great things. They got all the girls together and, of course, Yvette Fontaine came over from Belgium. She and I were partners before and rivals on the day but it was always Jenny Naden (Birrell) who was the biggest challenge. Jenny is a great driver in Formula V, rallycross and rallying. She was the one I had a tussle with in the rallycross final and she was the one who was closest at Brands Hatch that day. It was a horrible race because I had a contract with Ford and I was expected to win. Qualifying was a nightmare because a lot of girls were spinning off and I had a hell of a job getting a good lap. It was a fraught time. Anyway, the sponsors thought to themselves, what would the girls scratch their eyes out for? The answer they came up with was a white mink coat. Well, I've still got it - it's a little bolero evening mink coat, but yes, I've got pictures of me getting it from Graham Hill.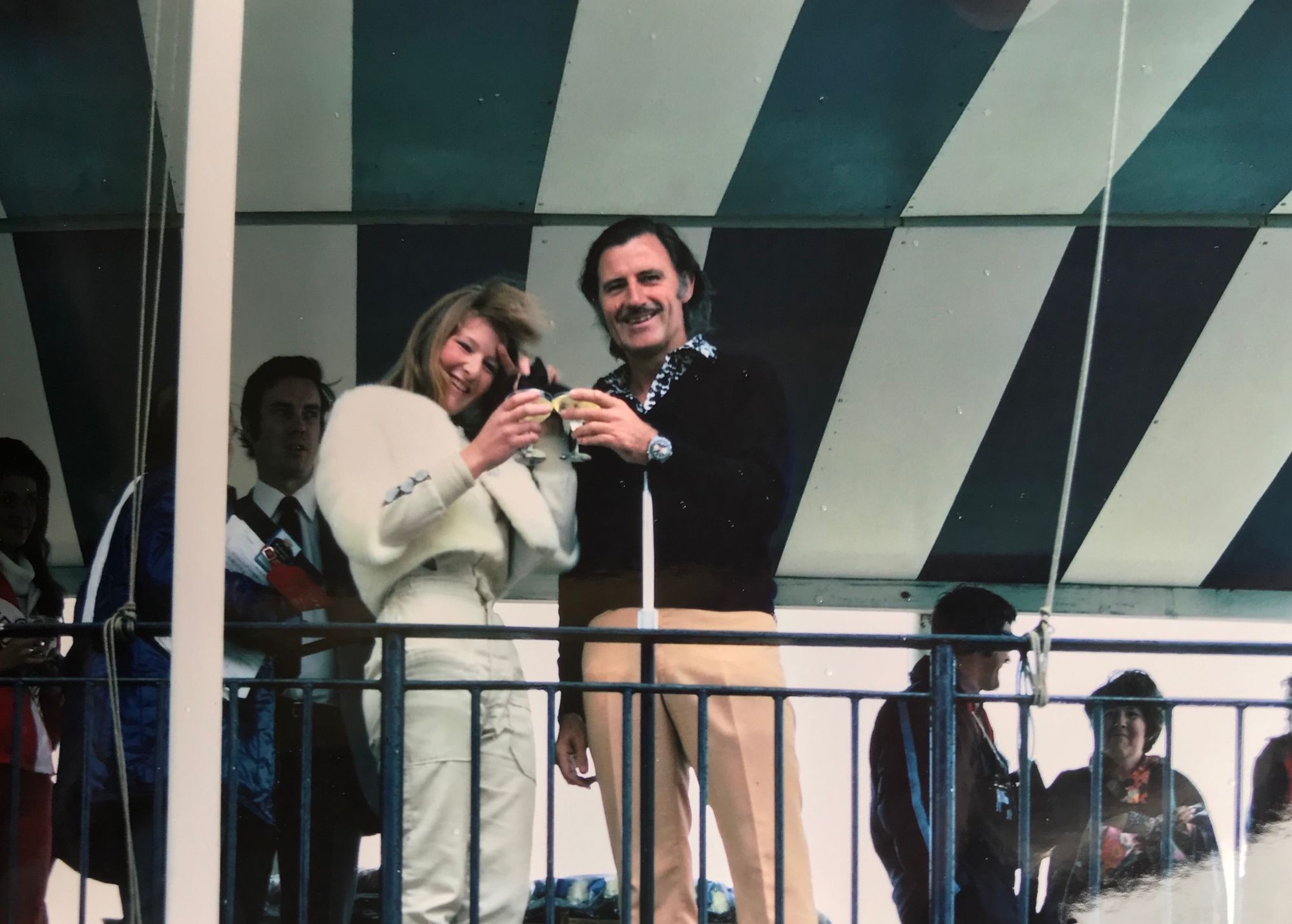 I used to see him quite a lot because he was asked to be the male motor racing person and I often went as the female on radio interviews and things like that. He was always good fun to be with. He had a wicked sense of humour. I mean, he was absolutely merciless. You had to be wide awake not to get caught out by any of his jokes or pranks. He was great fun.
In more recent times you've been a racing coach and ARDS Grade A instructor. Do you have any advice for people wanting to get into motorsport today?
Well, first of all, you really have to want to do it and ignore everybody telling you it's a silly thing to do. But my advice is to 'be sensible'. Go and help somebody who's doing it and learn quietly. Don't expect to get a huge budget and go racing. Learn from the bottom. Go and skivvy, go and mechanic for somebody. Go and marshall, or anything like that.
Start at the bottom and learn before you spend money. It's so easy to spend a lot of money and get talked into a lot of money. The problem nowadays is that it's very, very difficult to be competitive on a realistic budget for the average person. You do need a big budget if you're going to be competitive. Even in formulas that are fairly restricted you find that people with a big budget can have new tires every two minutes and you can't.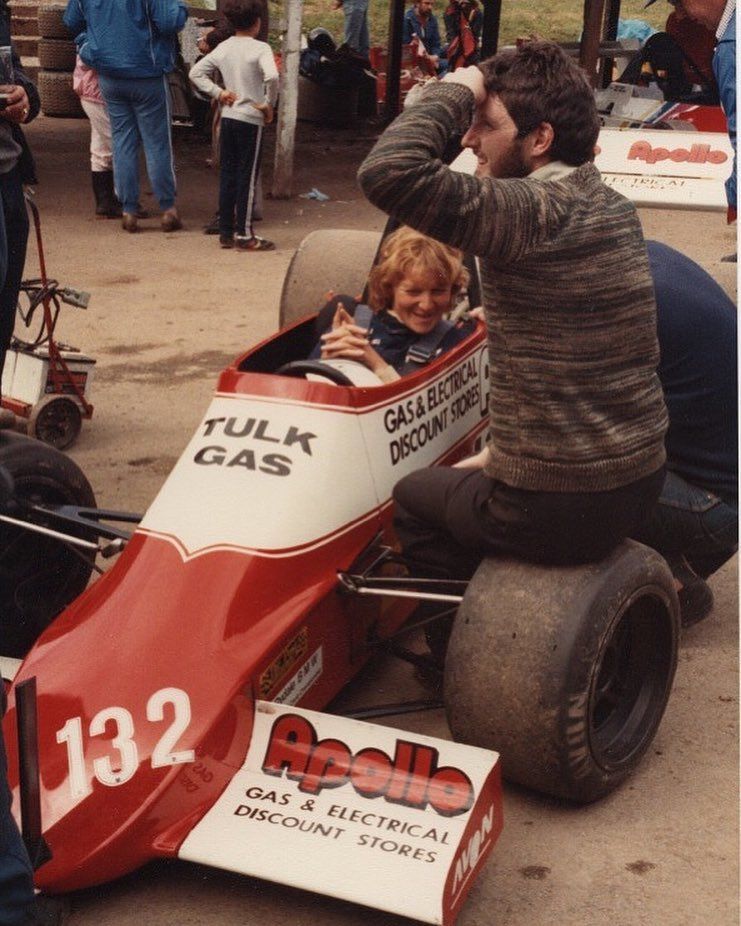 It's difficult but if you want to do it you'll find a way. I think that's the key. It's not about just getting a big budget and going racing. It's being in the atmosphere of motor racing, going motor racing, meeting people, talking to people, helping and learning, and just hoping to get lucky. But you make your own luck. I look back on my motor racing and I really tried to make it work, even though I didn't have a motoring family and I hadn't got the money. I followed up the telephone call to Stuart Turner and then I had to make damn sure I won the thing. My biggest fear was not that I wouldn't be capable of winning, it was that I'd have a mechanical problem in the heat or the Semi final and that I'd never have a chance to prove it. I think if you want to do it, go ahead and do it.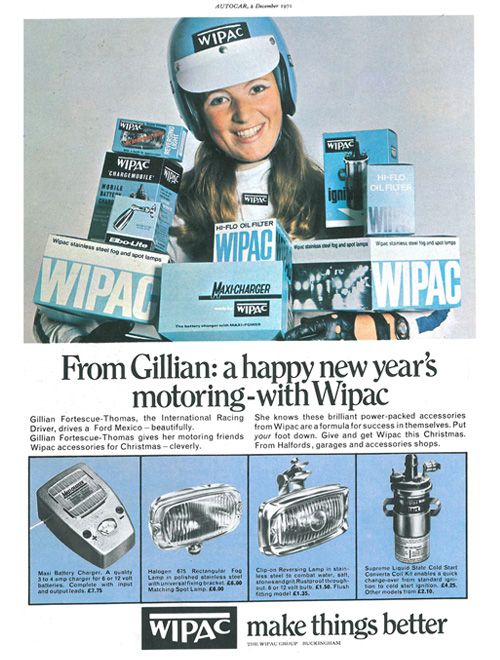 Since the 1980s, you've made the shift to historic racing and been very involved with historic Aston Martins. What's it like racing a DB4 GT and the glorious DB4 GT Zagato?
Well they're two different cars, although their mechanical specification is the same. The Zagato is lighter and lower. The DB4 GT is much heavier. The Zagato is both charismatic to look at and charismatic to drive. It was absolutely gorgeous - the effect it had on people was quite staggering. People would just come up and want to touch it or take pictures of it. It's such an amazing looking car and a blend of English engineering and Italian design.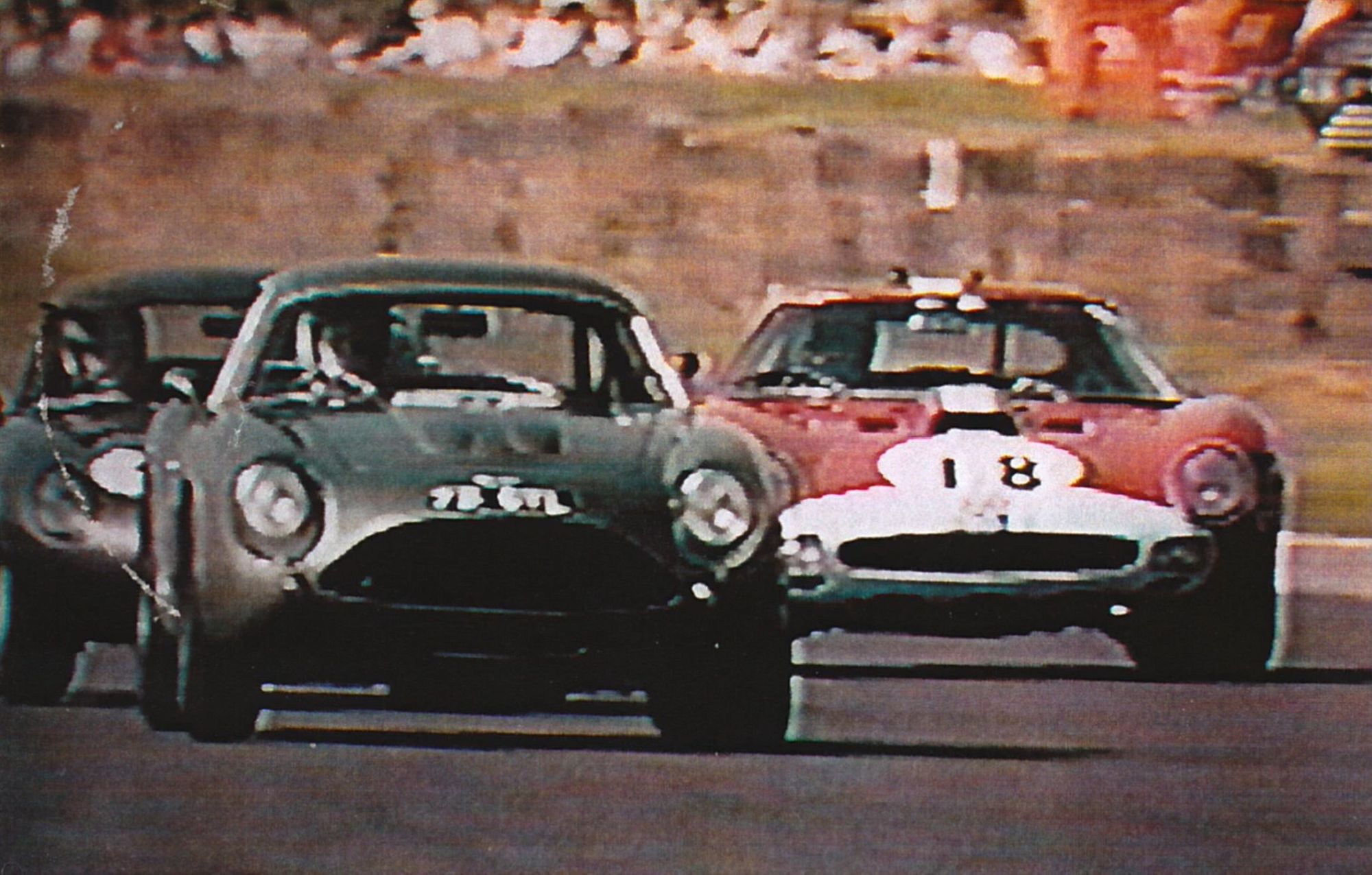 The DB4 GT is a lovely, big old bus really. It is heavy, big and it's quite physical driving. In its own way it's a lovely, lovely car. I mean, the car that I drive belongs to the Mosler family and they've been incredibly good throughout many years by allowing me to drive it. I've been driving it recently at Goodwood and it's a great car. They are not exactly what you call girls' cars but then I've never gone for that really.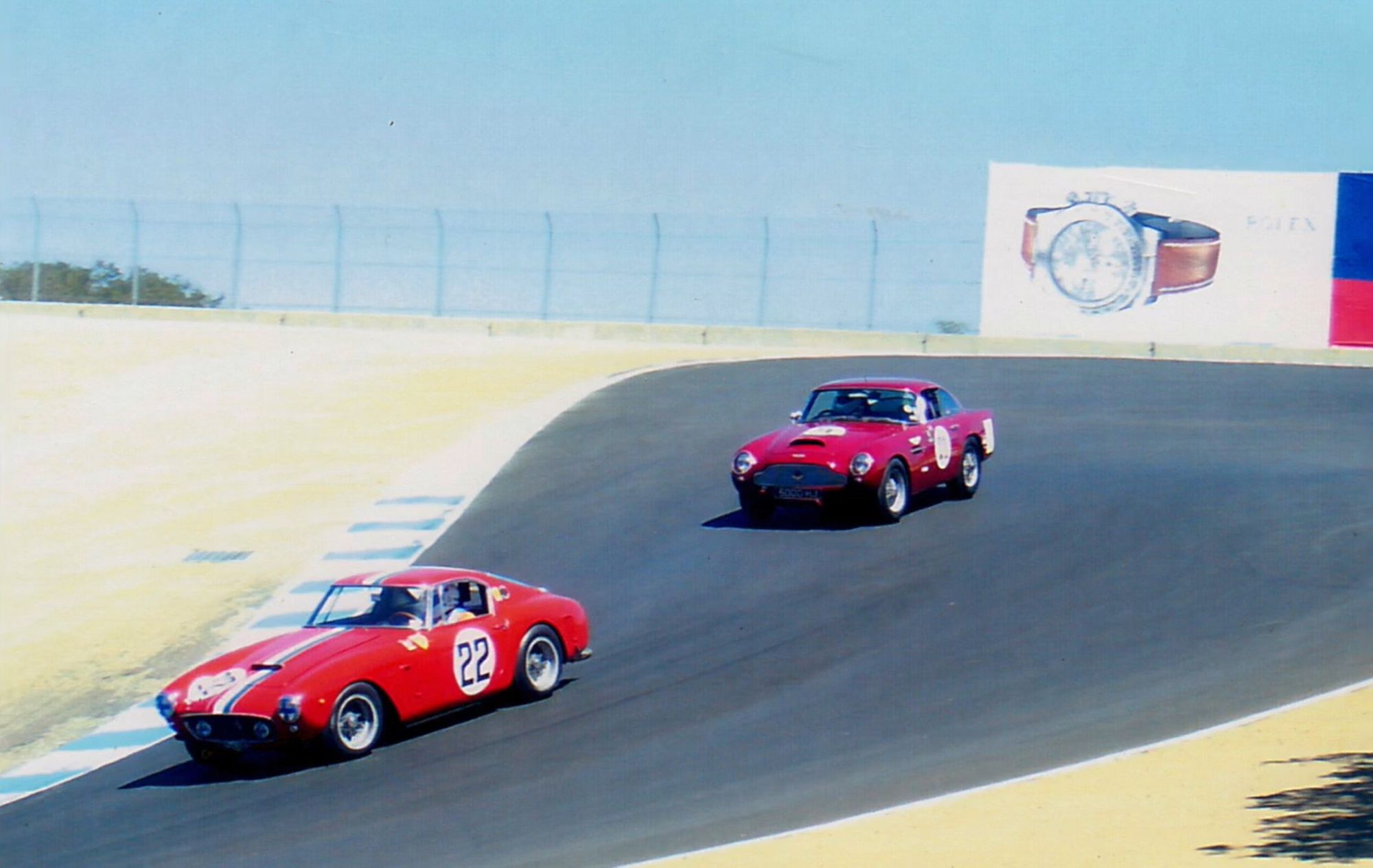 I drove a DB5 at Wiscombe. I think I've actually still got the DB5 record there. That was a nice car to drive - incredibly good off the line, much better than the DB4. I had a one-off drive in a DBR2 but the best car I've driven was for Simon Draper. It was the DBR1 that came second at Le Mans with Maurice Trintignant & Paul Frere, that I drove first at the Festival of Speed. I co-drove it in two driver races with Simon at Brands Hatch. I've also driven the Project 214 at Coys years ago and at Goodwood, as well.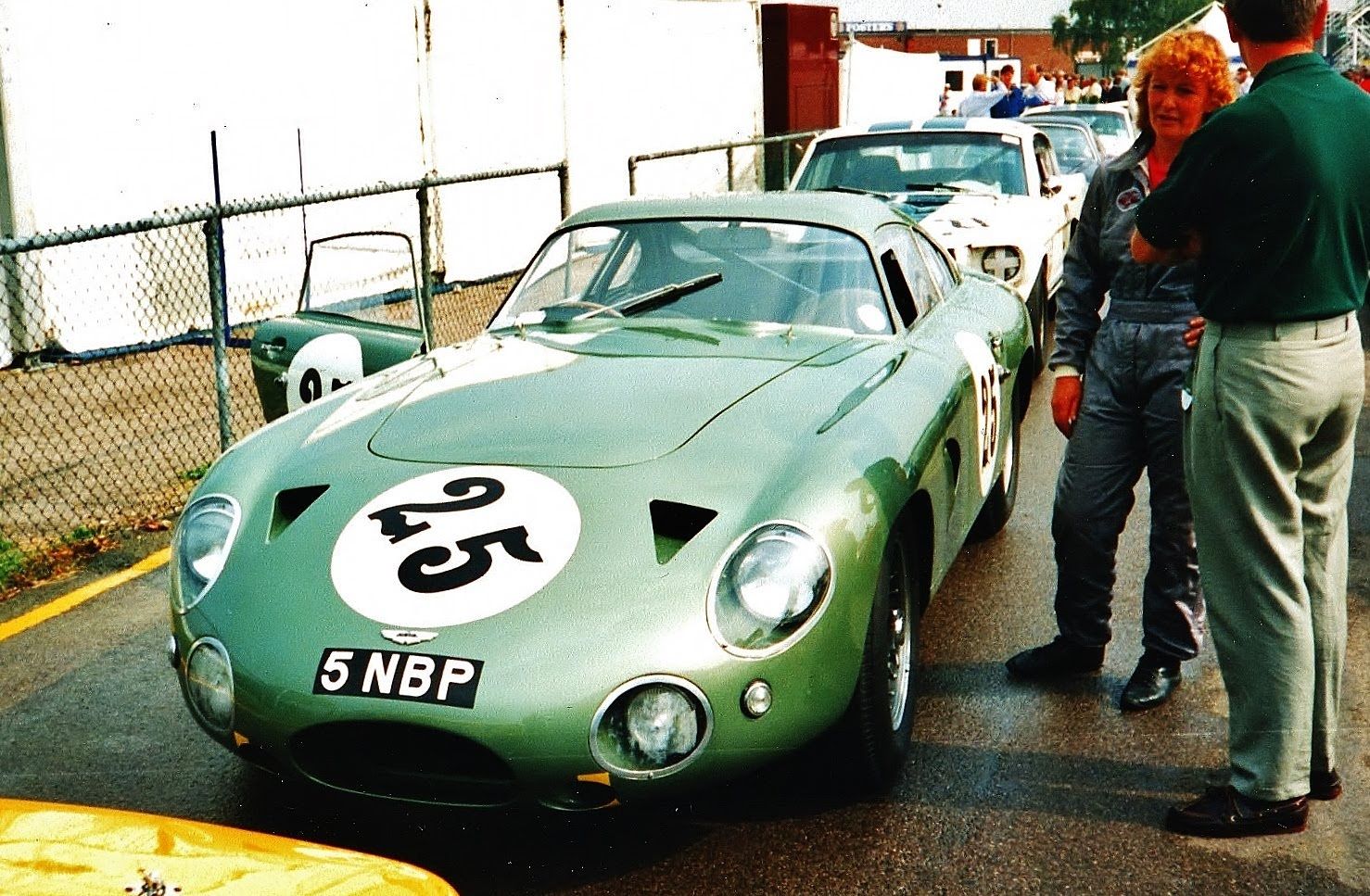 The DBR1 was absolutely delightful. It was everything. It was just so charismatic and lovely, just like you were part of it. It was beautiful to drive. The gearboxes, though, were a nightmare in those days. The trans-axel gearbox was notorious. Roy Salvadori asked how I got on with the gearbox and I said, "it's tricky". "It's not half", he responded. But nowadays they've re-engineered them and they're very easy to drive.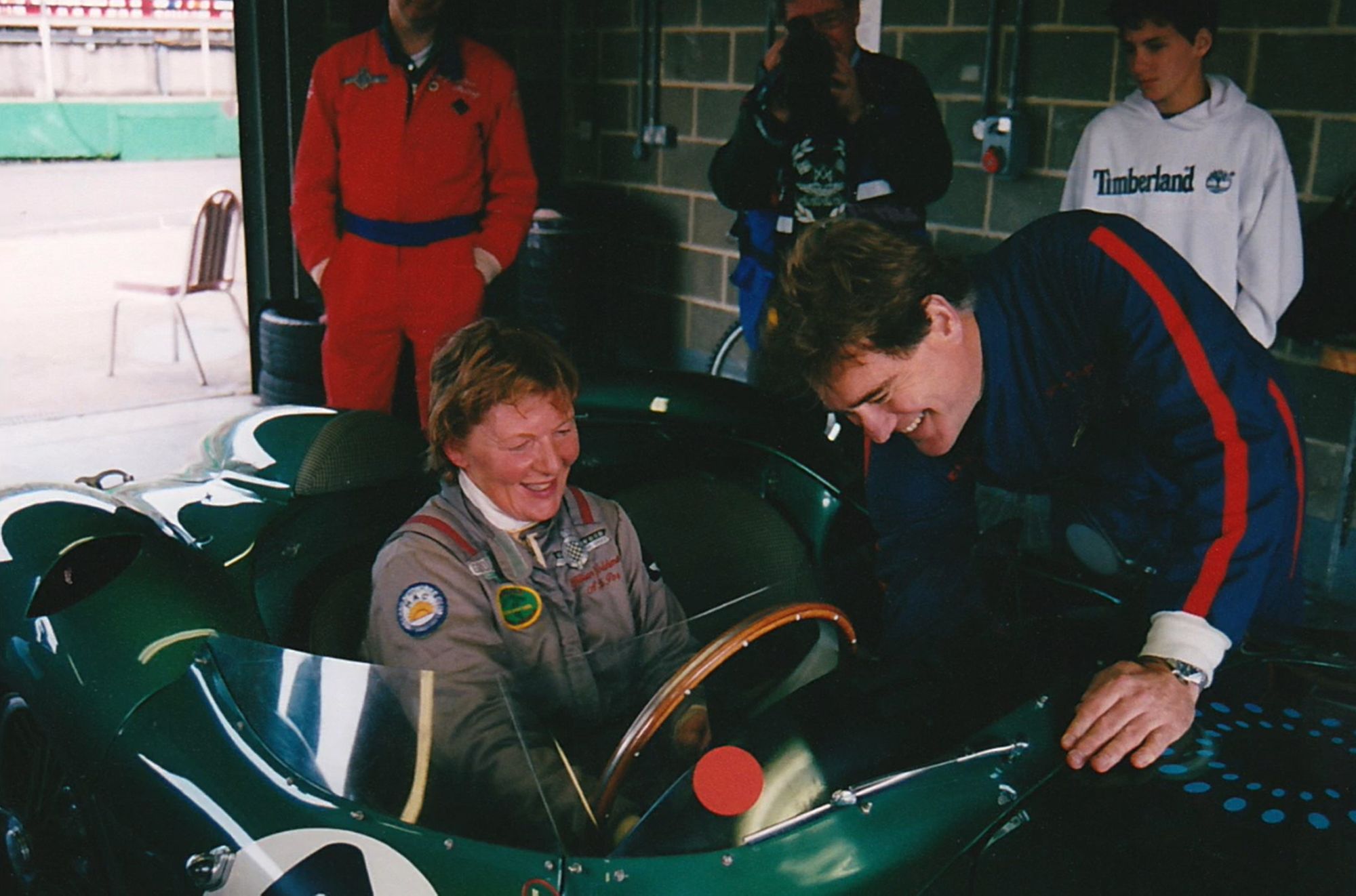 I also drove the DBR2 and there are only two of those in the world. The one Simon had was about to go to America and I drove it at Goodwood in the Festival of Speed. But sadly the car was horrible to drive. It was a nightmare. It was alright going slowly, but the faster you went, the worse it got. Whereas with the DBR1 the faster you went, the better it got. I knew it wasn't right, but I was there to drive it and so I got past the house and then I backed off past the flint wall and the fast end corners as I didn't want to push it too much because it felt really dangerous. Afterwards, I said to Simon that I didn't think the car is right and so he had it checked out and to give him his due, he said no, it wasn't right and subsequently had the issues sorted.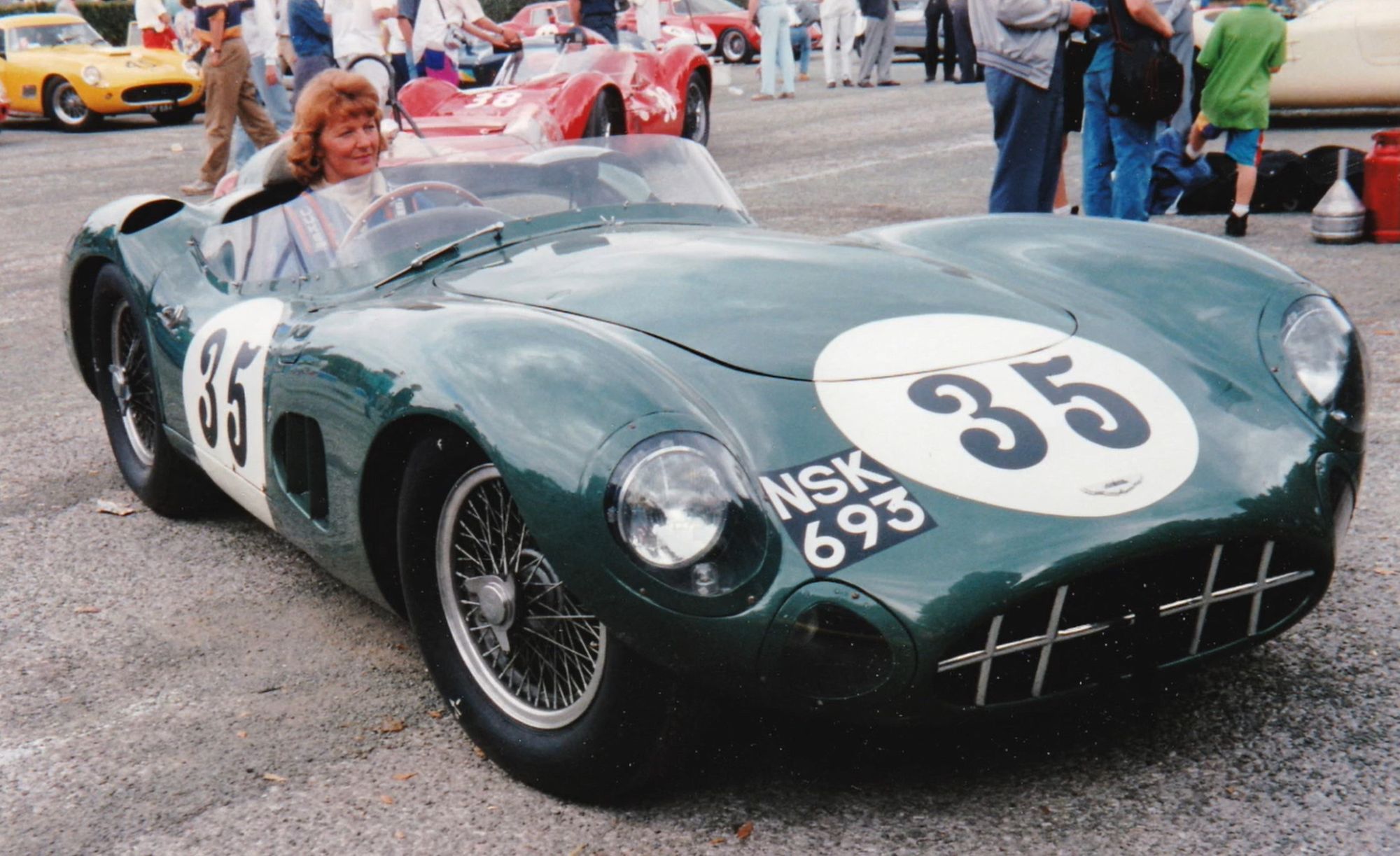 Trouble is when owners lend cars to the press or drivers and it's worth 2,000,000 quid, as it was then (it's worth probably four times right now), the natural thing is to say, 'oh, thank you, it was a privilege'. I said thank you, but it's absolute rubbish, which is not what you're supposed to say!
Roy Salvadori came up and said 'I bet you loved that'. And I said 'no it's horrible' to which he remarked, 'there's something wrong with it then because that should have been the most lovely drive'. I'd love to drive it again now it is all sorted, but it's out in America. But it was still lovely to drive it and I've got a great picture of me behind the wheel and everything is in the memory.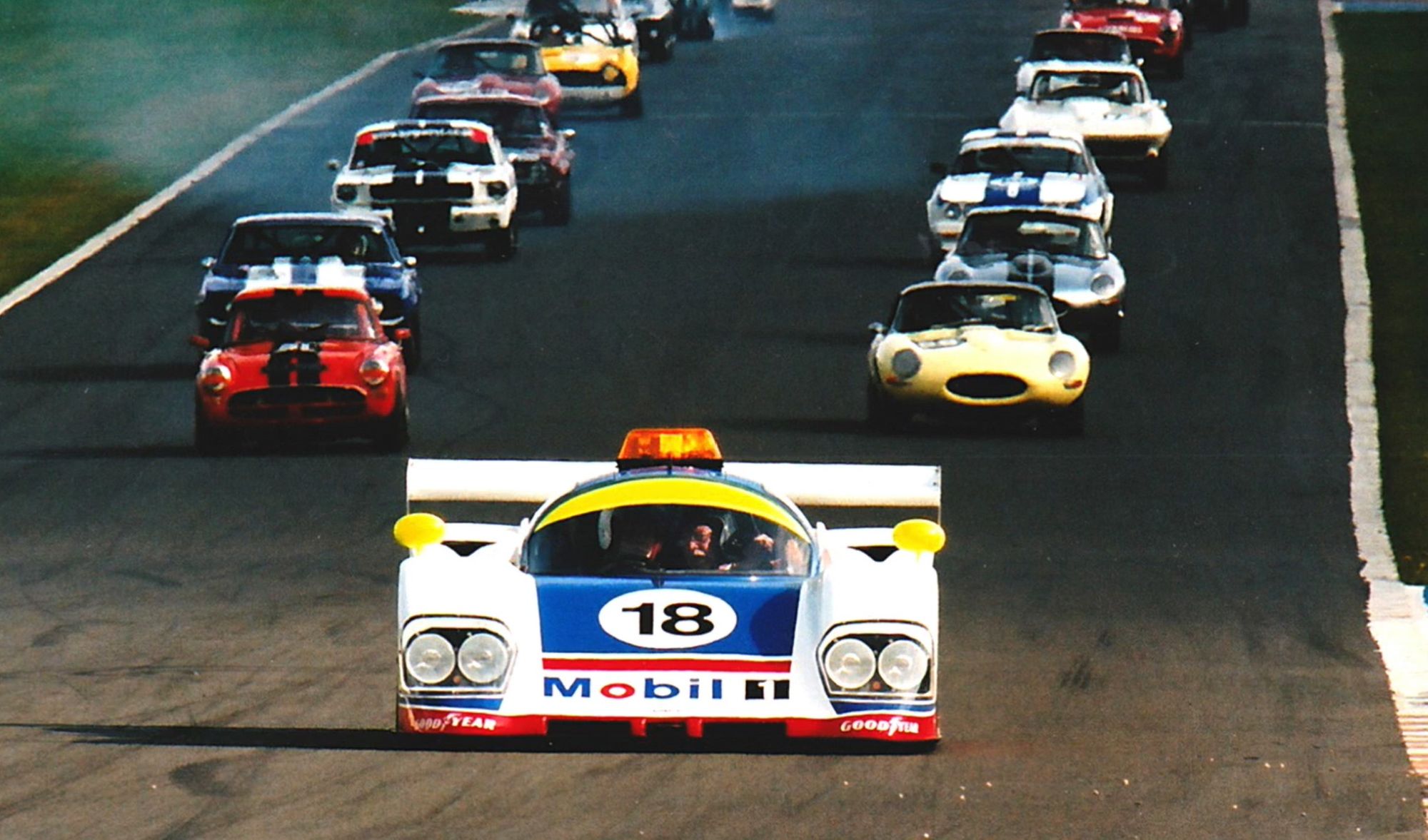 One of the other cars that I really enjoyed driving was when I did a stint as a sort of PA for John Surtees. I had a bad back and needed a desk job for five months. Well, during that time he sent me off in his Formula 1 car to test it. I couldn't believe it. His championship winning Ferrari. He'd had a motorbike incident the day before it was due to have a test with exclusive time at Brands Hatch. He just wanted the brakes checked, the water system checked and something else checked. It wasn't a flat out test or anything, it was a 'take it there, drive it around, carefully check things to make sure it's all right, bed the brakes in' kind of thing but it was a terrific offer and responsibility.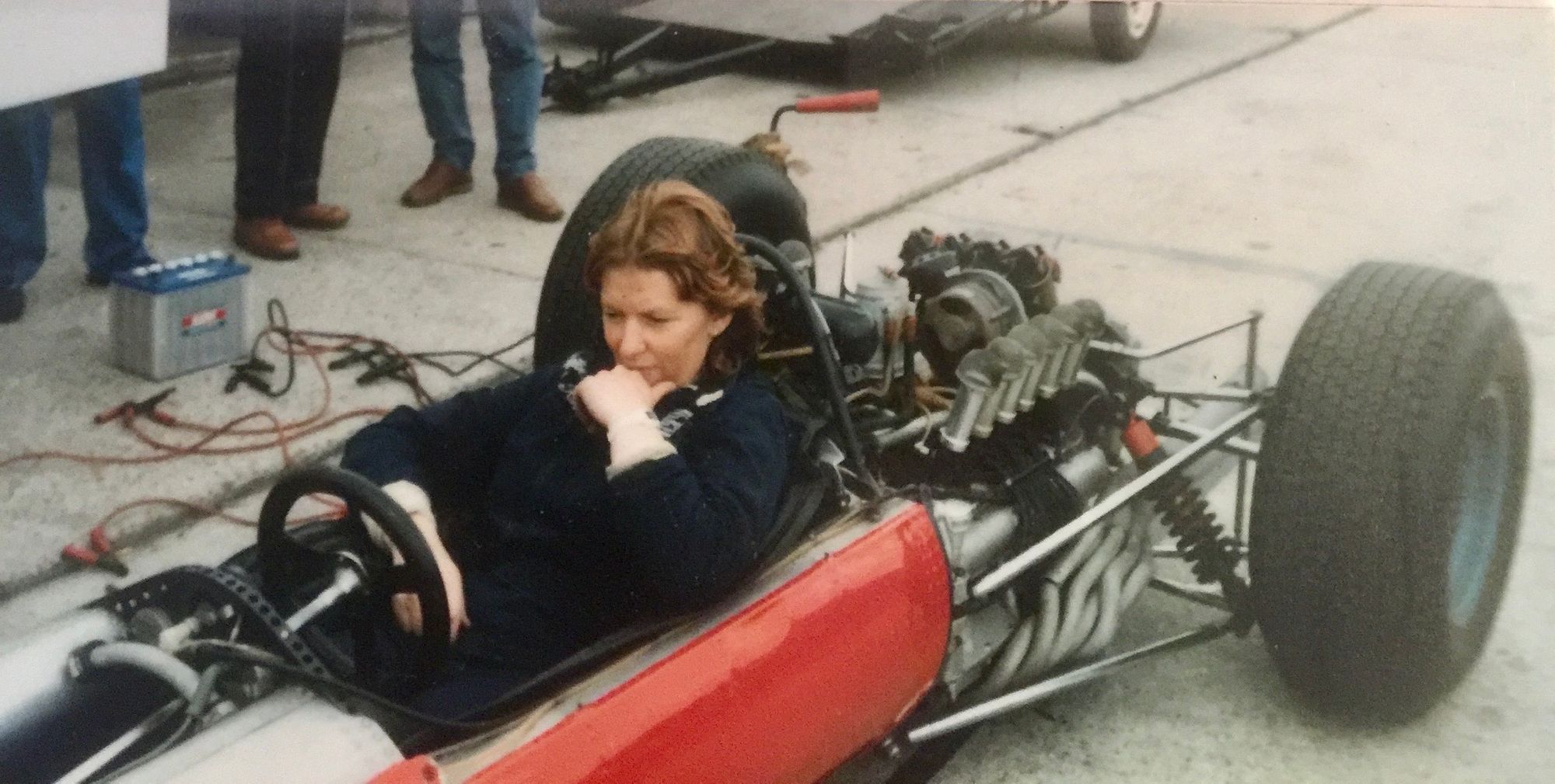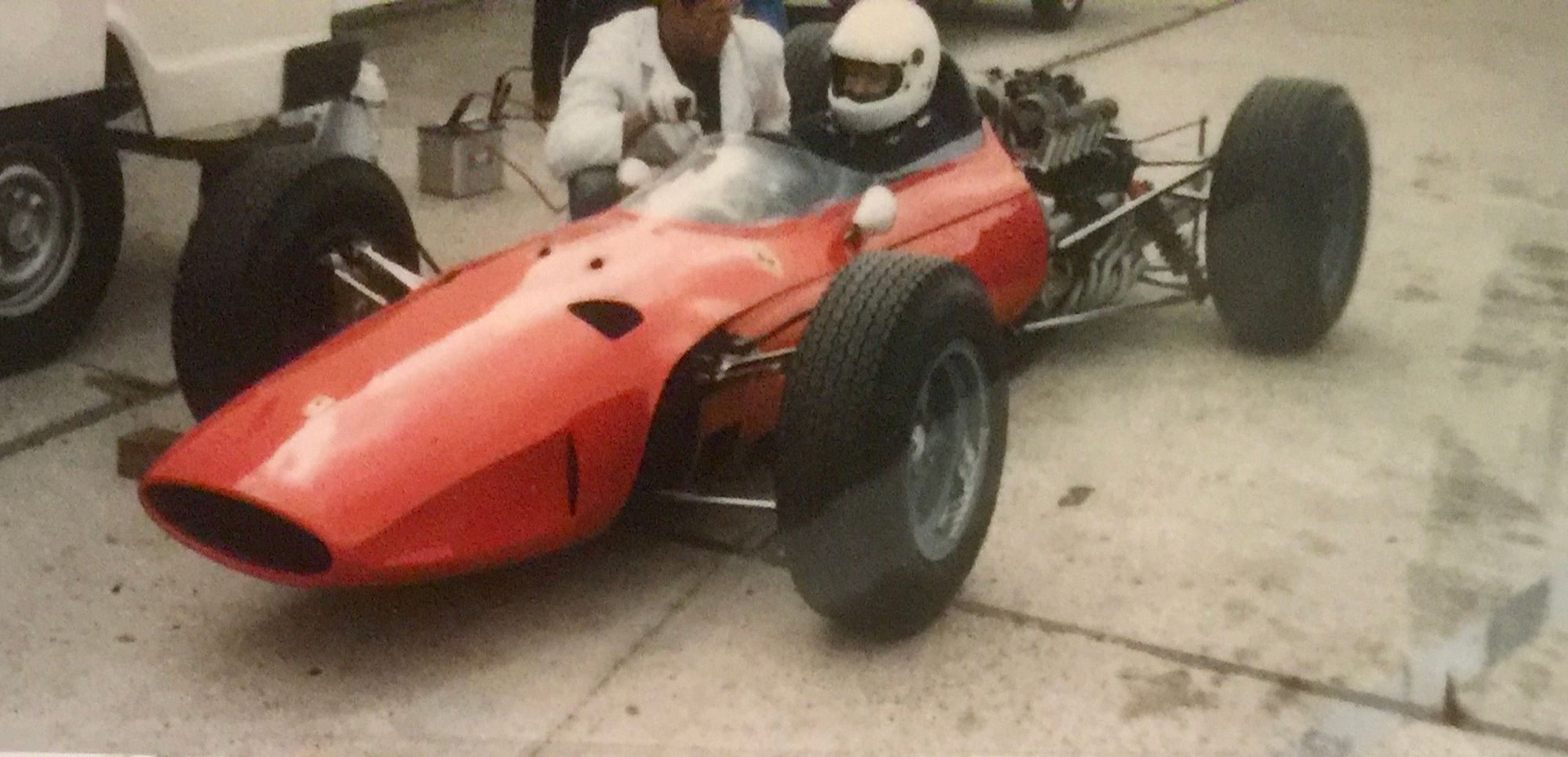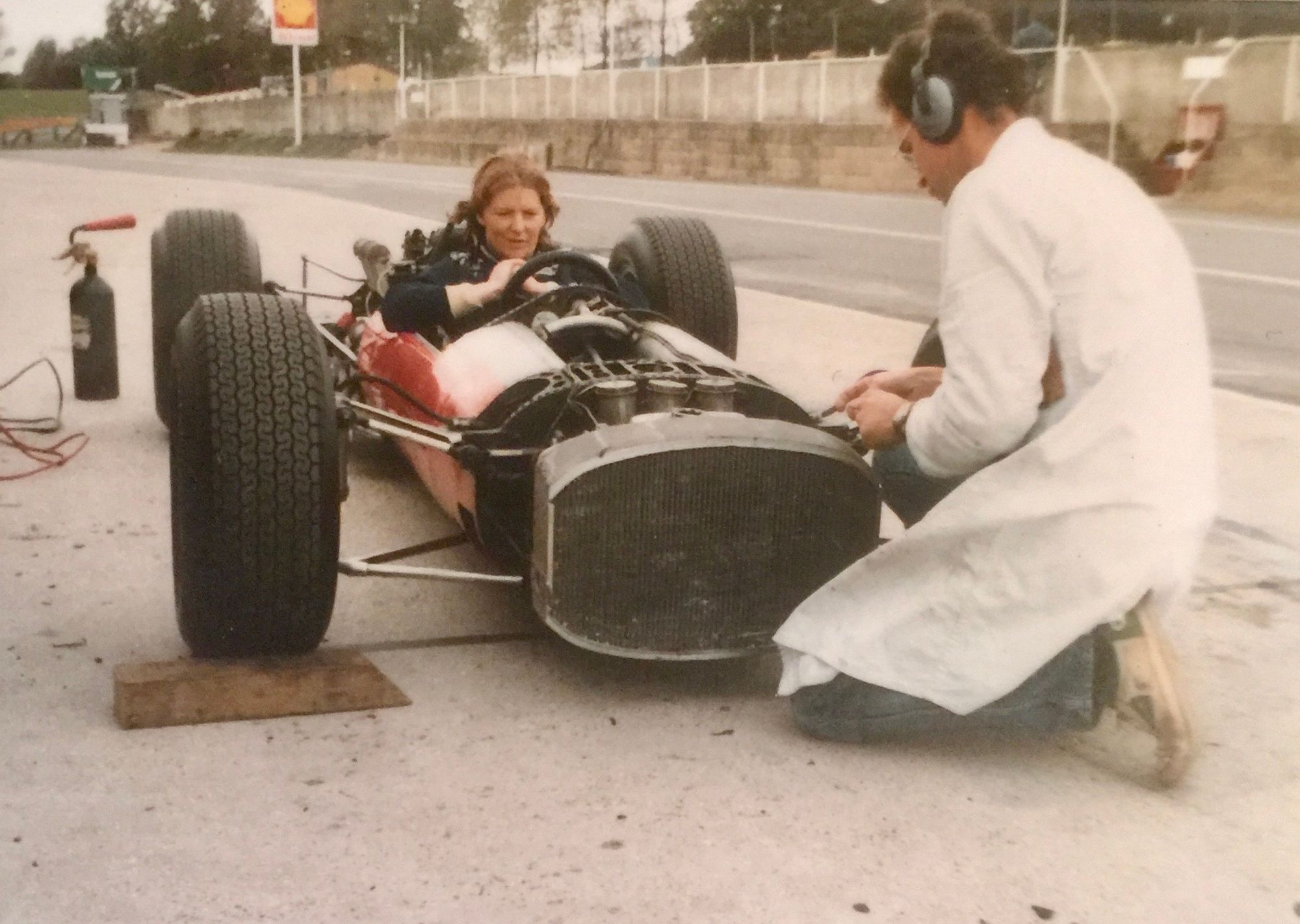 You've known and been friends with some incredible racing drivers over the years. Is there one that has always been your favourite of that era?
It's got to be Stirling Moss, though with Roy Salvadori a close second. Stirling because of the association with horses and because of our shared association with HWMs. I have more affinity with Stirling and I love the way he drives. And he was a gentleman. He said what he thought but he was a gentleman, he was fair. He never had a contract with HWM actually, they just had a handshake. I think it has to be Stirling.
Graham Hill was great fun. Jody Scheckter was on his way to a world championship. Gerry Marshall was a character, as was Barry Williams. Gerry and Barry are both now gone. They were all characters in those times and their characters came through in their driving as well, but Stirling - it's got to be. Head and shoulders above the rest, really. The modern drivers are different. We don't see them out and about as much, really.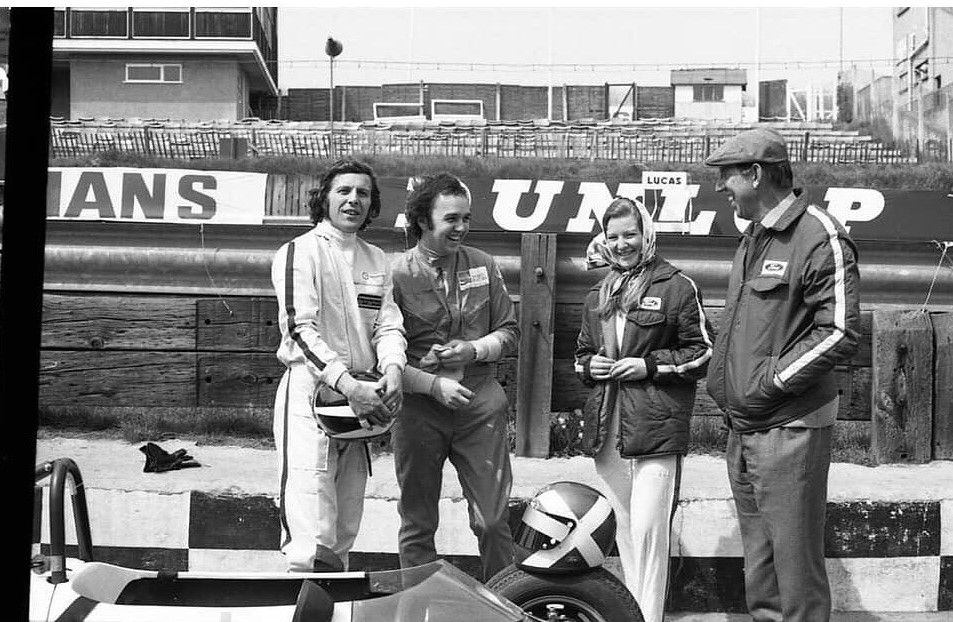 The differences between the horse and the motor racing world has many aspects, but Lester Piggott when he was at the top of his career would ride in the Derby, which is the equivalent of a Grand Prix, and he'd be out there four-five days a week at little tracks, like Lydden Hill equivalents, riding ordinary horses. But the Grand Prix drivers nowadays don't drive anything else, they're just Grand Prix drivers. In Graham Hill's day they used to drive all sorts of cars. Jim Clark used to drive Lotus Cortinas in between Grand Prix weekends.
We've actually got a photo of Graham Hill driving a bathtub in our archives.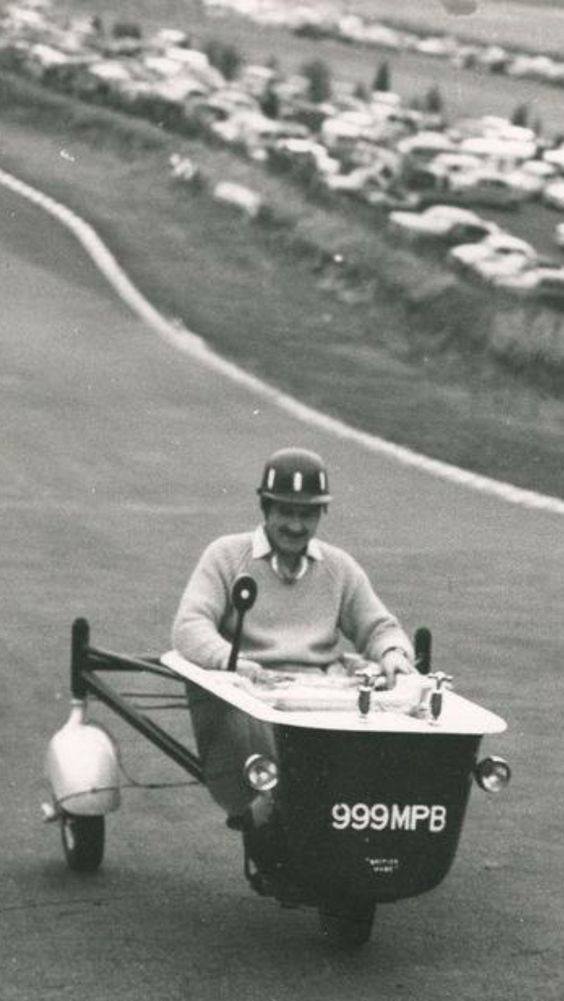 Yep, bathtub races, lawnmower races. They were great characters. I think only now do people stop you for speeding and say, 'who do you think you are?' And they don't say Stirling Moss anymore. They say, "do you think you're Hamilton?" It's taken half a century for that to change.
Conscious we've taken a lot of your time, but just some quick fire questions for the end.
Racing or Rallying?
Definitely racing. I didn't like rallying. Rallying would have been great if you didn't have any spectators around. That being said, I think rally drivers are very, very complete drivers, probably more complete drivers than racing drivers because the tarmac rallies are like race tracks and they also have the soft stuff. Rally drivers are hugely talented, but I don't particularly like being up all night driving for long periods of time.
Horses or cars?
50/50. Now that I can't ride competitively I don't want to. Obviously I've got more chances of driving into my dotage, than I have riding. I certainly don't want to Steeple Chase anymore. So cars. Cars have longevity. Horses when you're younger, cars when you're older.
Favourite Aston Martin?
The Zagato...and the DBR1 equally. You can't choose. Well, actually the Mosler family DB4GT as well. For a non-Aston choice, it has to be the Cooper Daimler I race… and the 1950 HWM Team Car. So many great cars, it's hard to choose!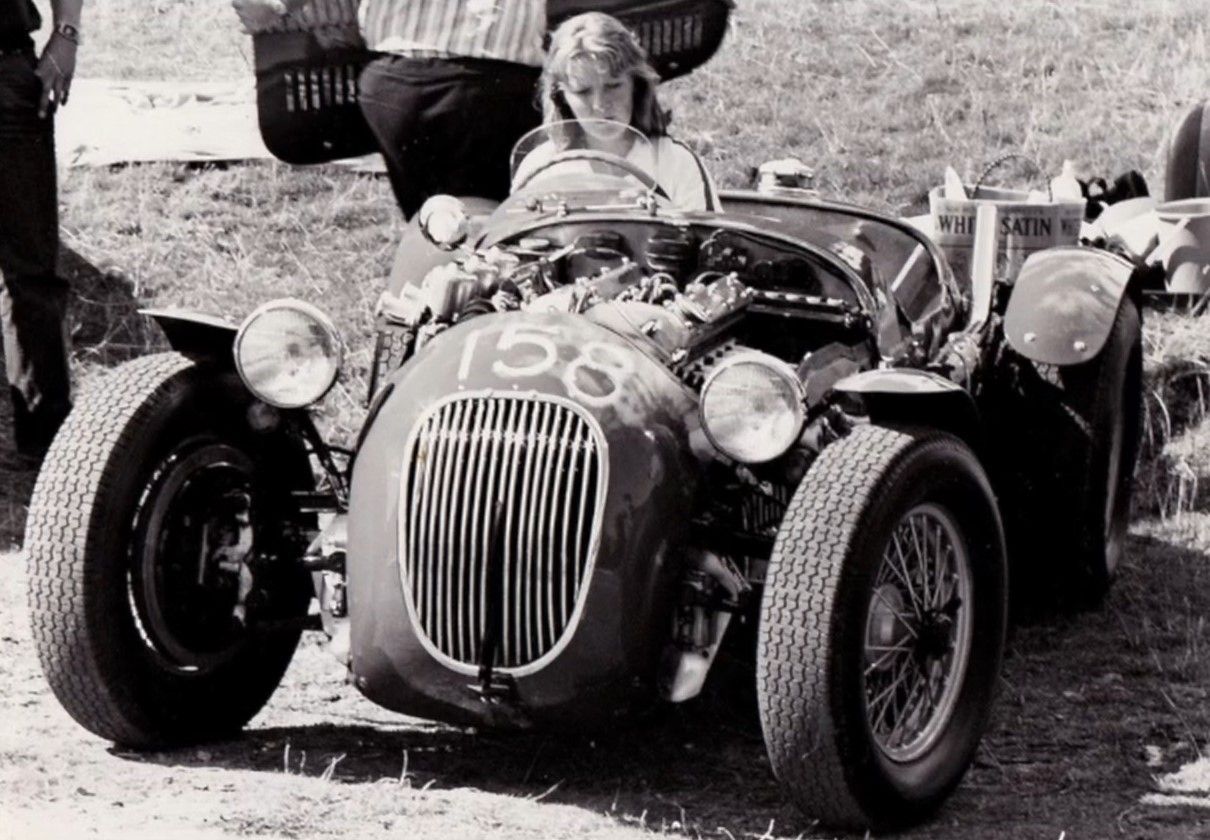 Favourite circuit?
I love the old Silverstone Grand Prix circuit. Spa is also great. In this country, Donnington short circuit really requires all the skills, courage and technical know-how. You have to be technical as well as brave. It's fast and slow, so I think the short circuit at Donnington and the Silverstone Grand Prix circuit. Although I don't like the two new corners that are cruel to cars. The ones after the pits, the new the sharp right and the sharp left. That being said, the best corner complex in the world is Becketts. That is fantastic, you can be second going in and first coming out or first going and second coming out. You can play with people, and the cars slide and you can really just drive on the throttle. I love the vision you can have through Becketts, it's really exciting. I also love the history of Goodwood. When you actually set out at Goodwood, rather like Shelshley Walsh, you have a feeling of history.
Final question; if you were only allowed to have one car, what would it be?
It'd be my van, because I can put my dog in the van. I can go overnight. I can travel. I can be ready to work as an ARDS instructor. I can tow my racing car with it. I could make a cup of tea in it. Yeah that's a bad answer isn't it?
What sort of van are we talking?
It's a Transit. I'm a white van driver.
---
Gillian is an ARDS instructor, including at Le Mans. She can be reached on her mobile at +44 (0) 7971 083351 and by email at gillian.smoothtrack@outlook.com. Gillian will also be launching a DVD of the HWM story soon. Please contact her for more details.

---
---