Super Vans
Apparently last week's article about sleeper cars was a bit of a hit. However, some subscribers pointed out that the ultimate sleeper car is surely one you can also… sleep in? Enter the humble van: the backbone of the construction economy, saviour of motorsports teams up and down the land, and often a weirdly enjoyable driving experience.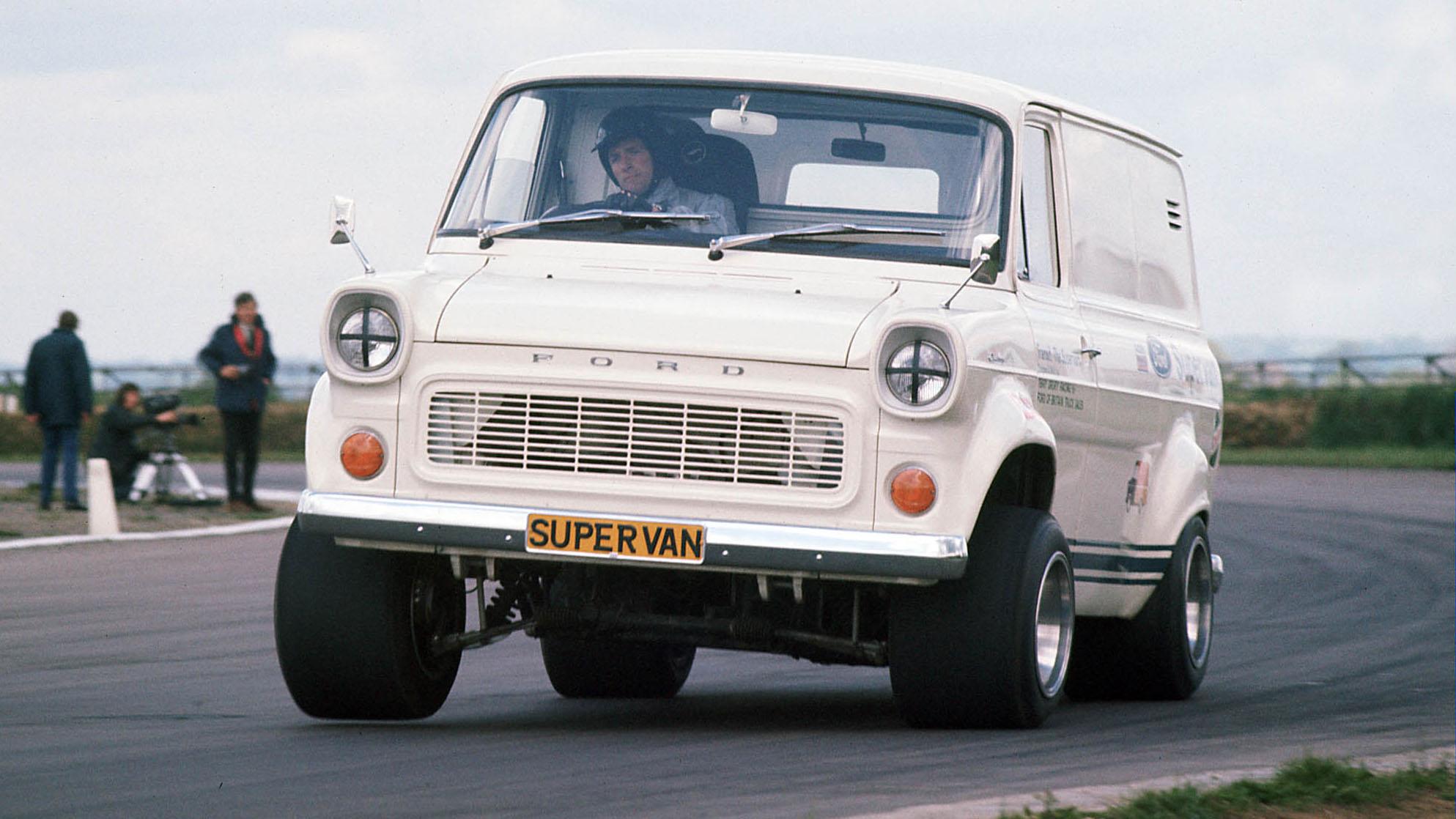 This week we've pulled out all the stops to bring you our list of super vans; the cargo vehicles that go above and beyond, delivering performance mere cars could only dream of. From worthy mile-munchers to drag strip demons, we're sure that at least one of our picks will appeal to even the most committed sports car aficionado...
Written by Hector Kociak for The Apex by Custodian. Edited & produced by Charles Clegg and Guillaume Campos.
Ford Transit Supervans I, II and III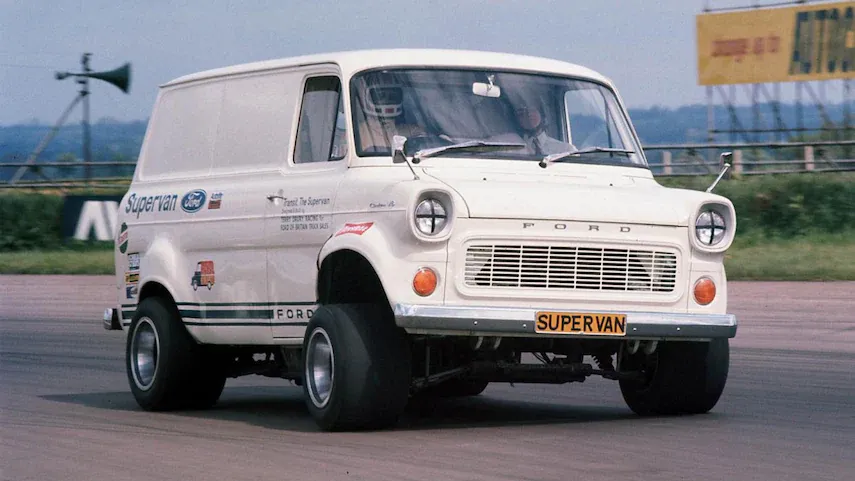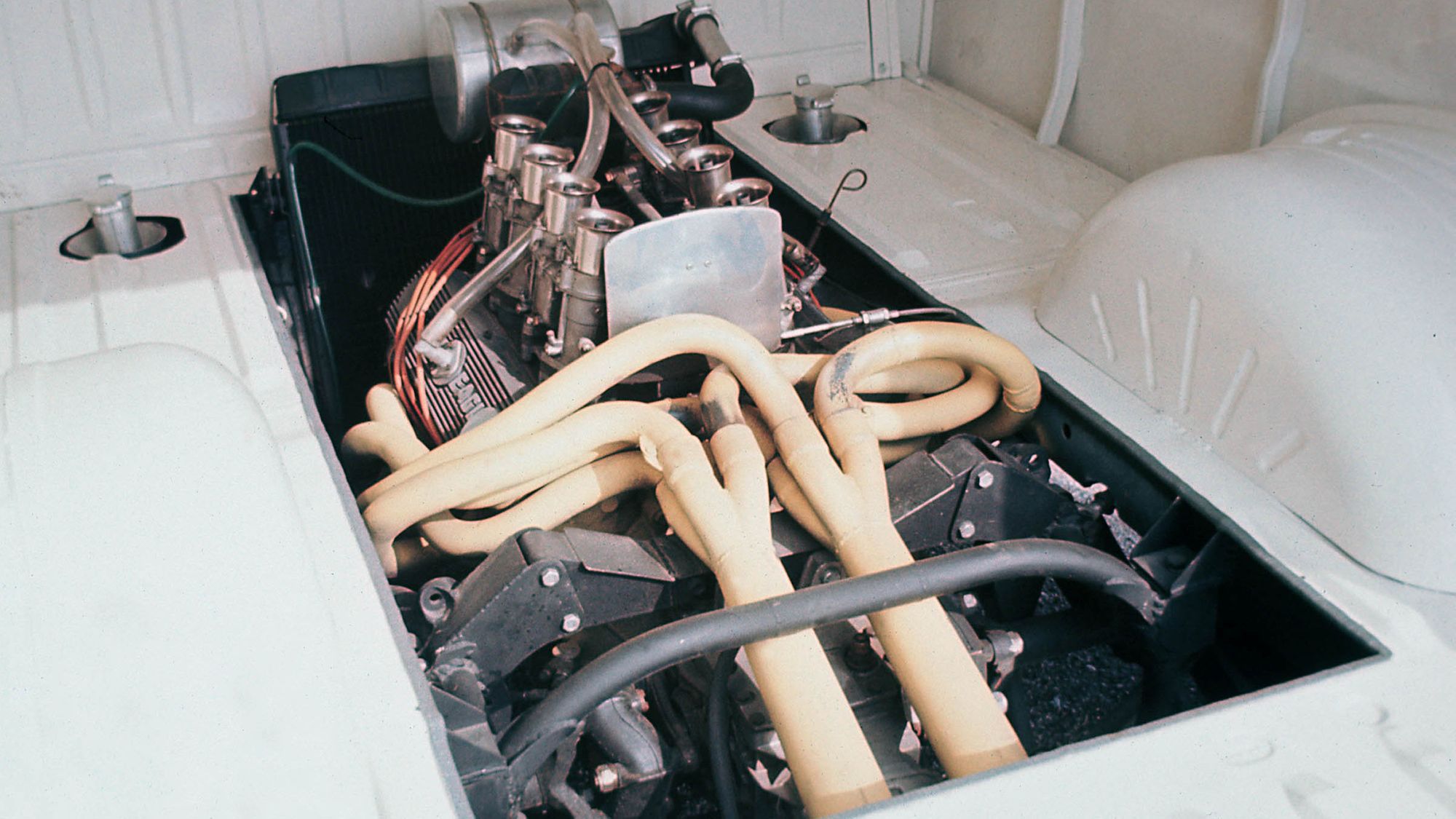 It was in April 1971 that the Ford PR department delivered a triumph of a van to the general public. Where the regular Ford Transit has a V4 Essex petrol engine, the example roaring round Thruxton circuit in front of thousands of screaming fans was equipped with something rather more potent: a Gurney-Weslake 302, essentially the same engine as in a GT40. With a race-spec chassis and suspension, and with the whole of the cargo bay taken up by its monster engine and imposing exhaust, the original Transit Supervan (built by Terry Drury Racing) is surely one of the finest goods vehicles ever to exist. That is despite its inability to actually carry any goods, of course.
Ford followed up the original Supervan in 1984 with a second edition based on a Ford Group C car and would ask DRL Engineering to produce another example based on the facelifted Mark 3 Transit in 1994. For us however the original is surely the best.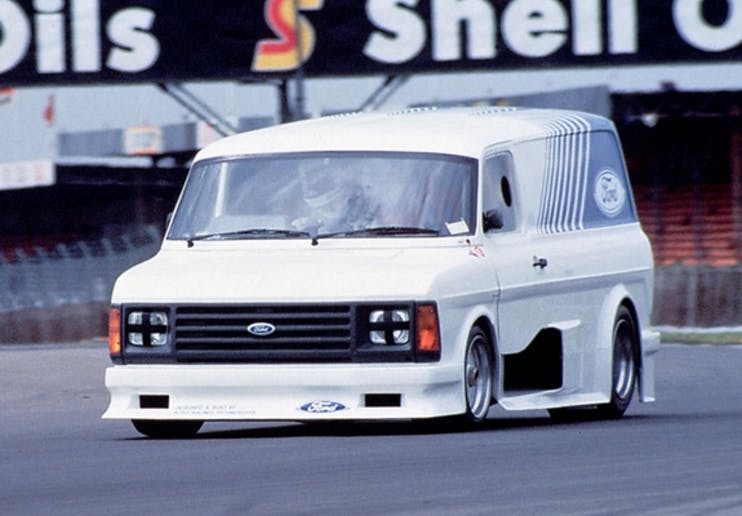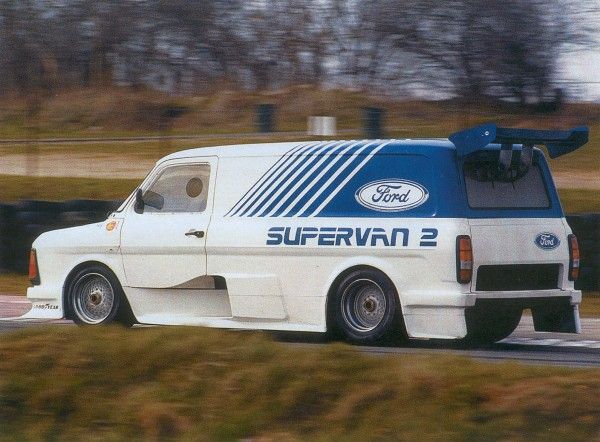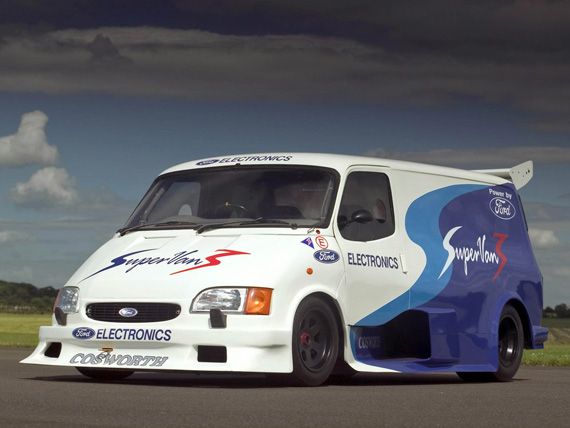 Jaguar XJ220 Development Mule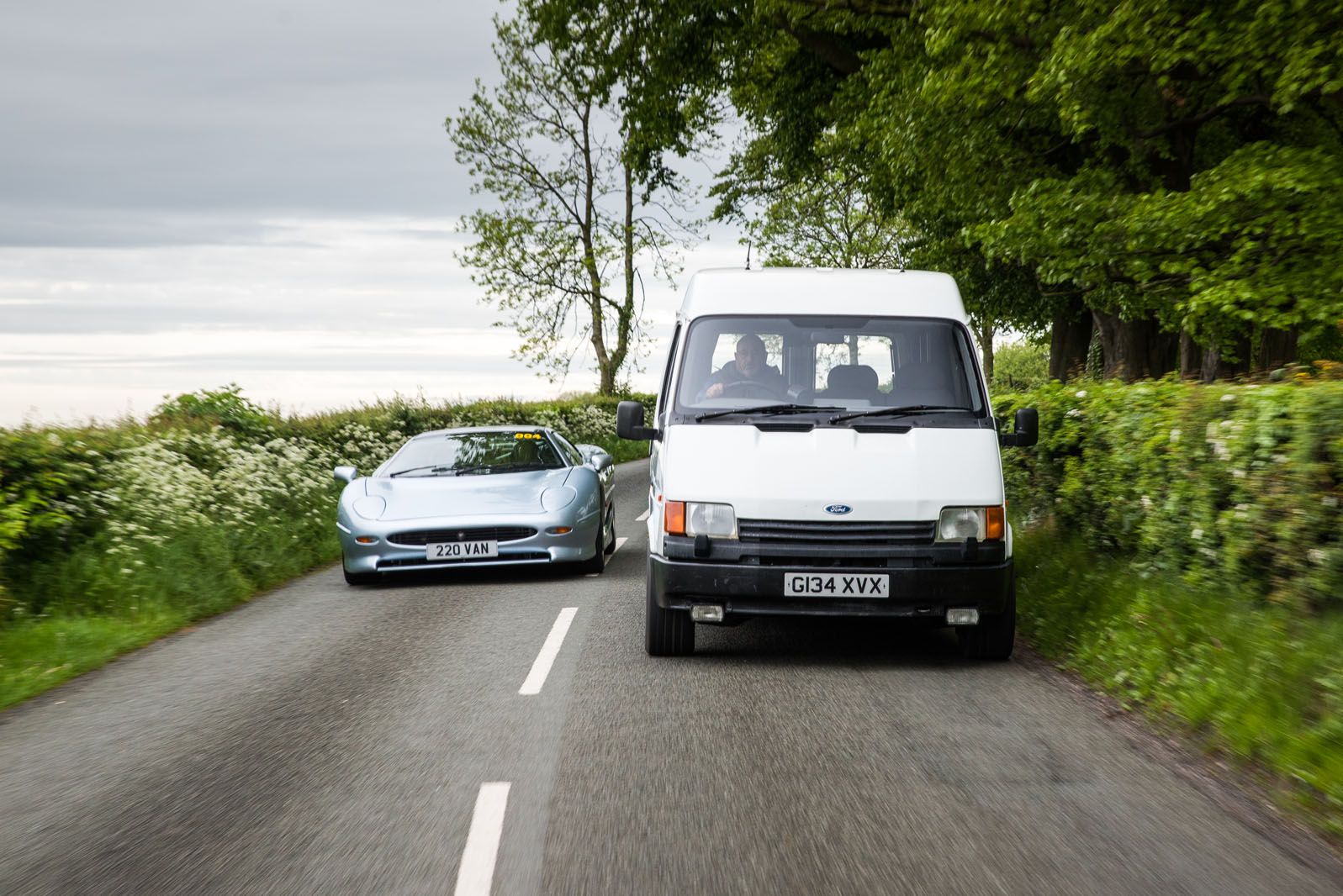 It's no secret that most supercars have fairly humble beginnings, and that carmakers often mount powertrains to all manner of vehicles simply to test them and prove their roadworthiness. Jaguar probably win the prize for the most practical approach with the XJ220 development van, built in the early 1990s to test the XJ220's 540bhp twin-turbo V6.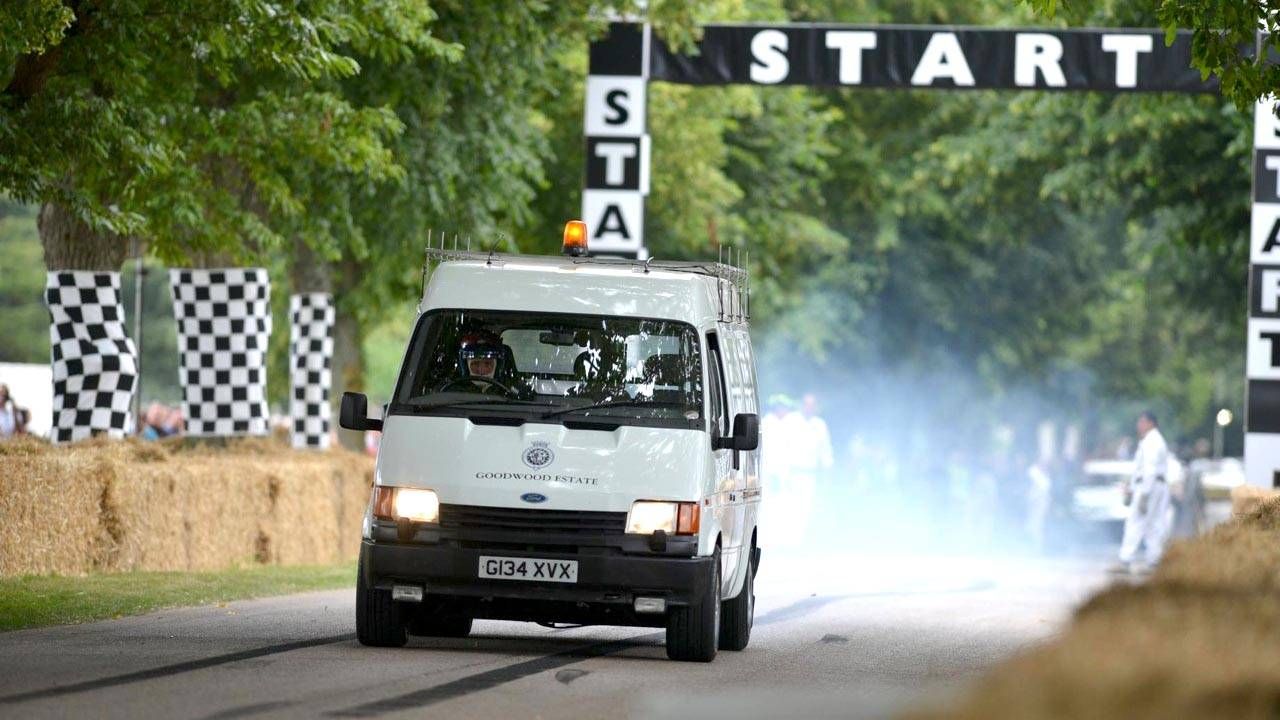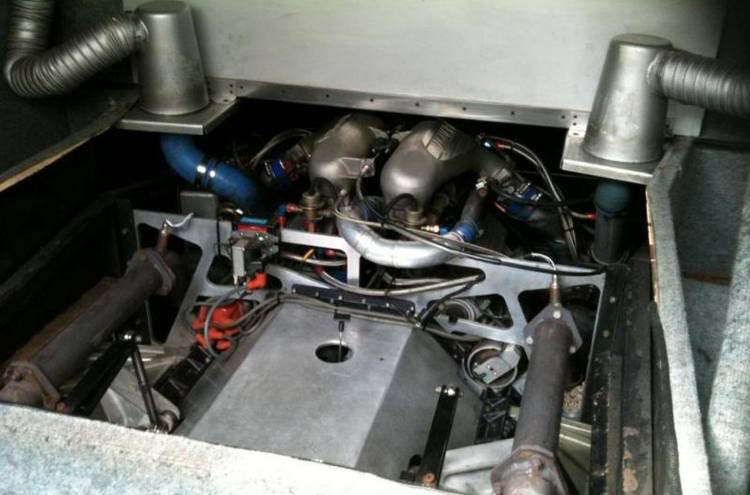 From the outside you can barely tell the difference from a regular grotty Transit - that is, until the driver puts his foot down! Restored by Don Law racing in recent years, this van now wears a finely weathered Goodwood Repairs & Maintenance livery and is often seen at the Festival of Speed. We have been assured that only one was ever produced, but if you've ever had the pleasure of navigating the M25 on a commute, you'd swear there were more on the roads these days...
Renault Espace F1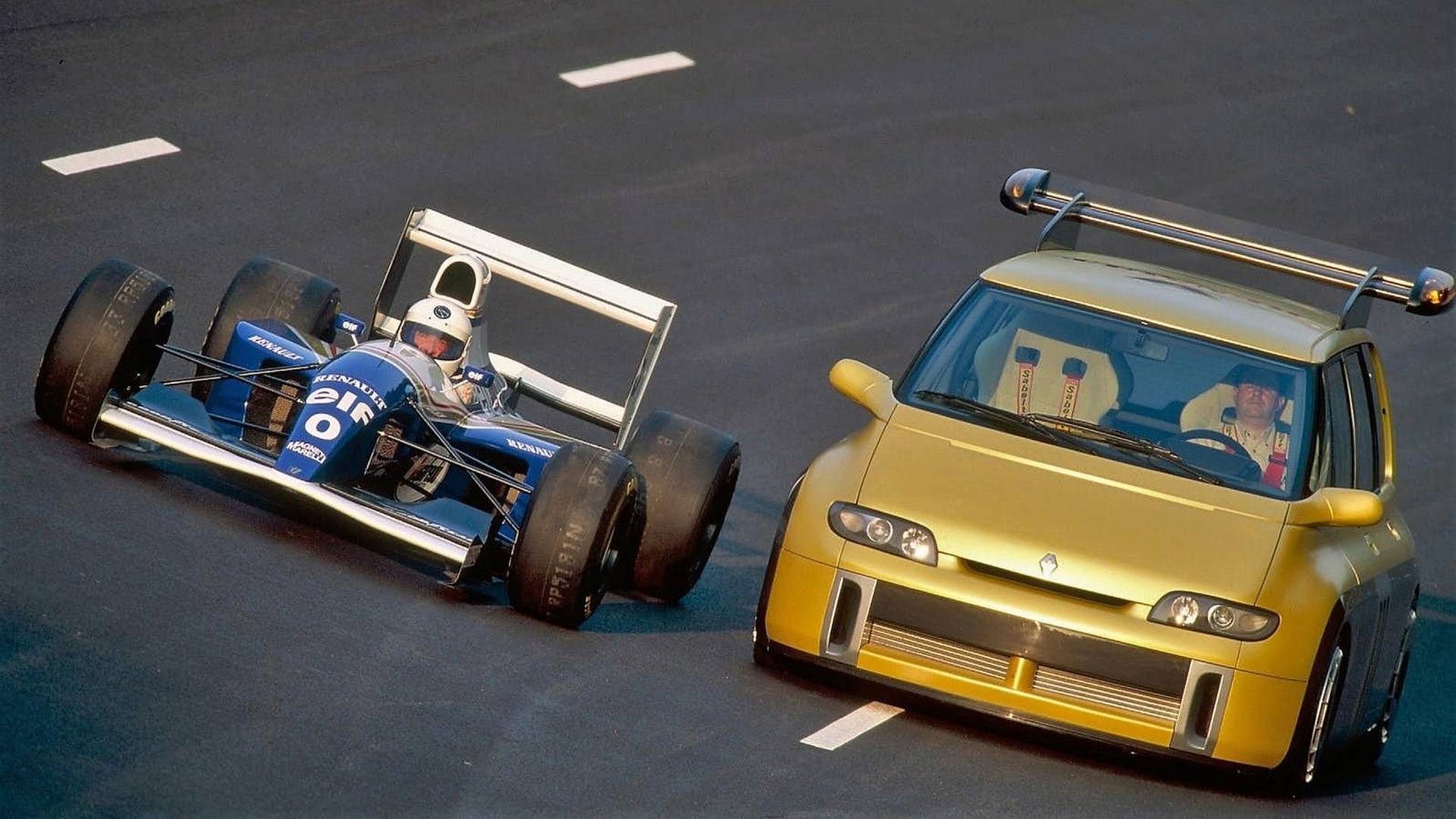 1995 was the 10-year anniversary of the launch of the Renault Espace - family transporter par excellence - onto the public market. To celebrate, Renault teamed up with the Williams F1 team to create an extraordinary one-off version of the popular MPV, whose carbon fibre chassis and aerodynamic bodywork housed the naturally aspirated 3.5l 40-valve V10 from the World Championship-winning FW14, mounted in the middle of the car and sending the best part of 800bhp to the rear wheels.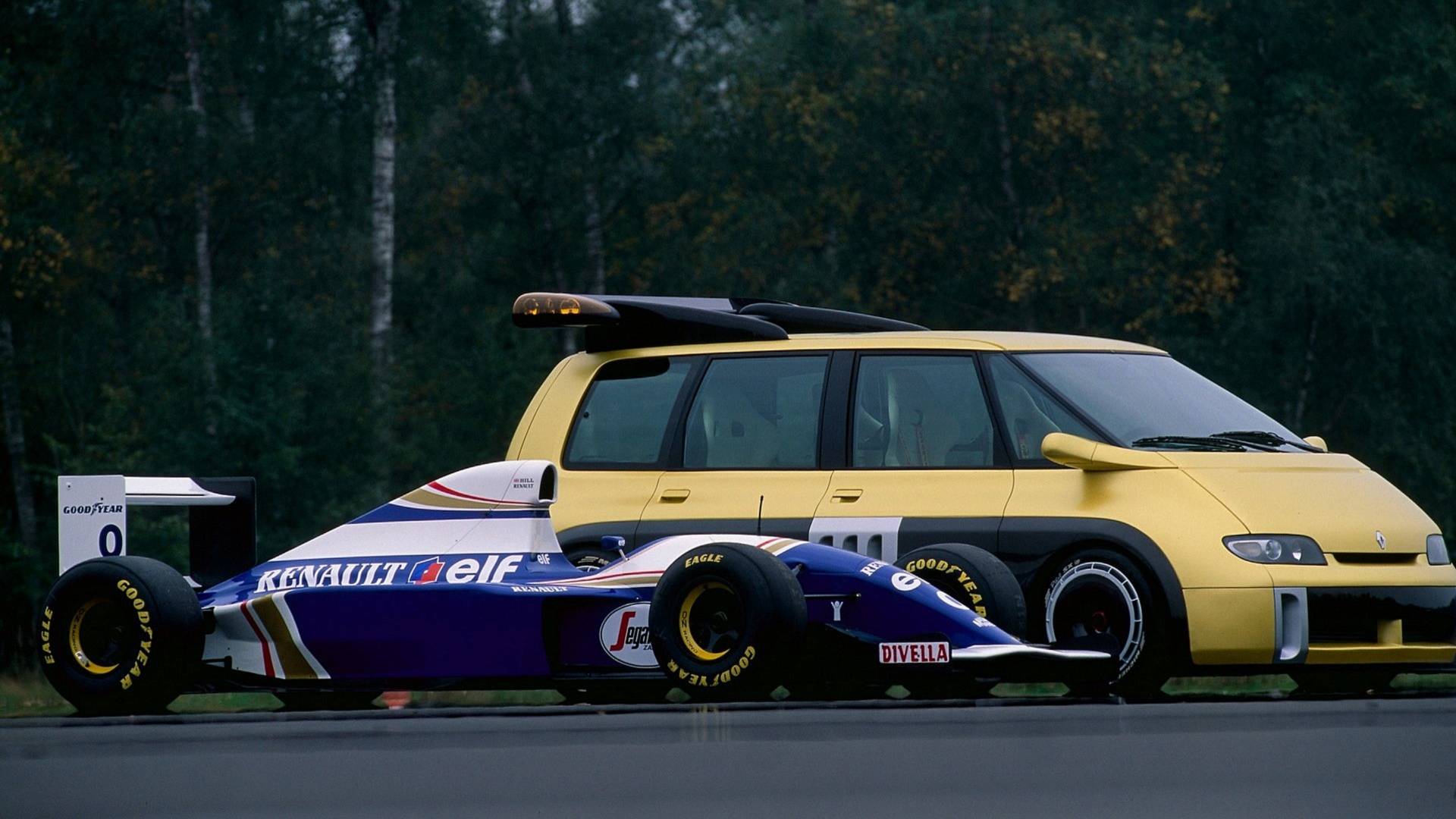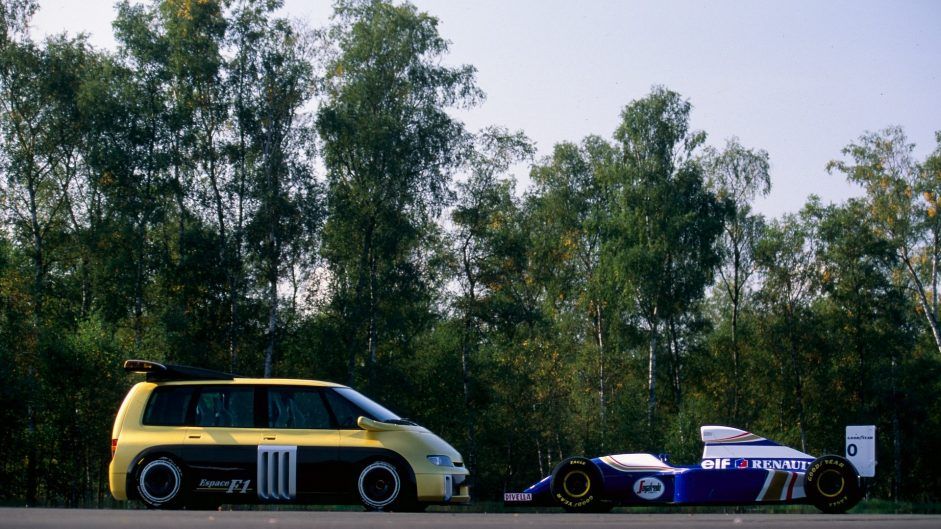 Forget the school run - with its enormous rear wing and racing slicks this thing was capable of 0-60 in 2.8 seconds and a top speed of 194 mph, all while seating four people. If you look at the interior shots, you'll see a frankly terrifying set of velocity stacks between the rear seats too, which must have been quite unsettling for any passengers! Somewhat disappointingly, Renault never thought it appropriate to put out a production version, so the original now lives alone at the Matra museum in France.
"Blastro" 1985 Chevy Day Van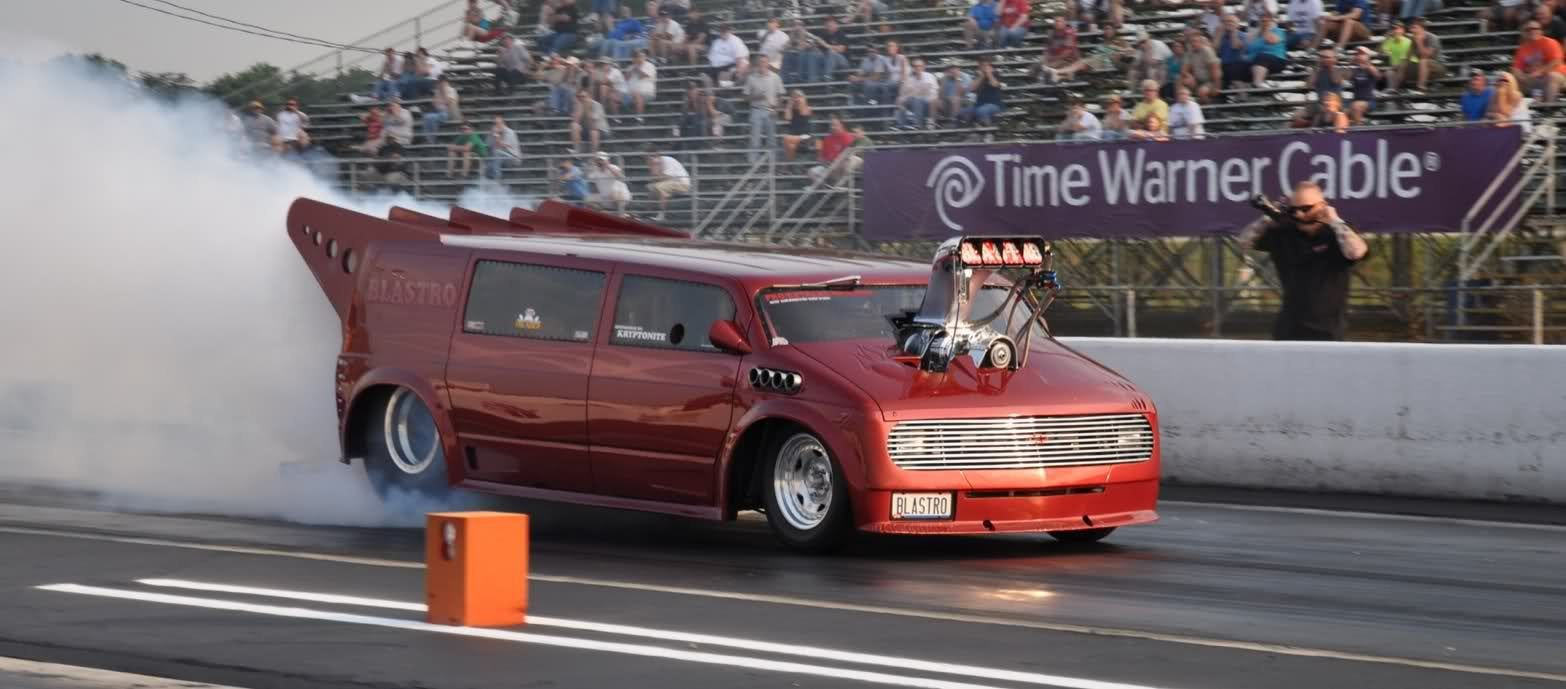 Tom Richey was put on earth to destroy tyres. His tool for this is one of the mightiest vans in existence: "Blastro", an all-steel 1985 Chevy Astro Van equipped with a supercharged big block engine good for over 2000bhp. There's not much to say about this stupendous piece of drag-strip engineering other than to confirm that it does a quarter-mile in 7.78 seconds, does mind-bending burnouts, and is extremely loud, knocking hats off at 50 feet.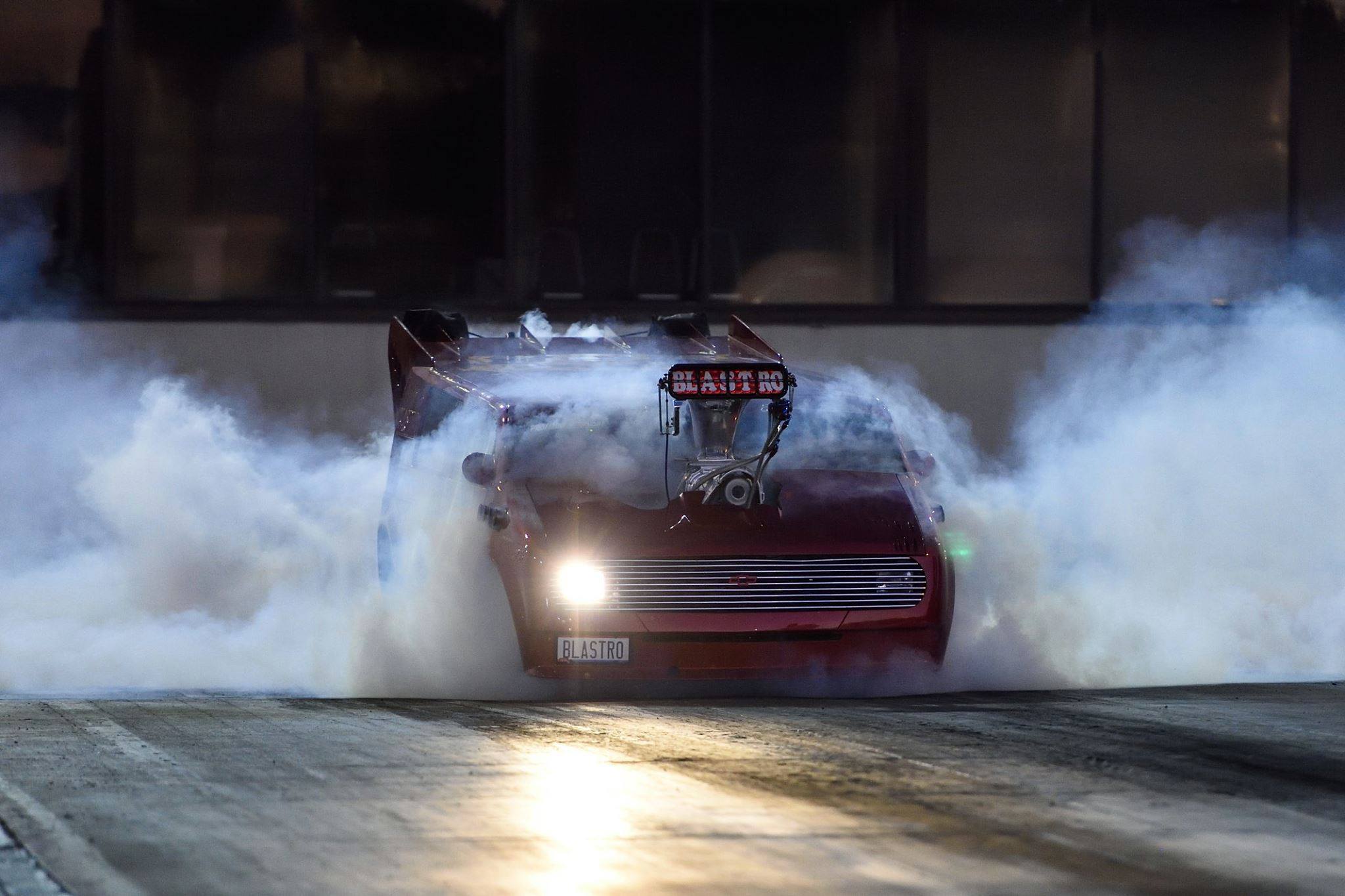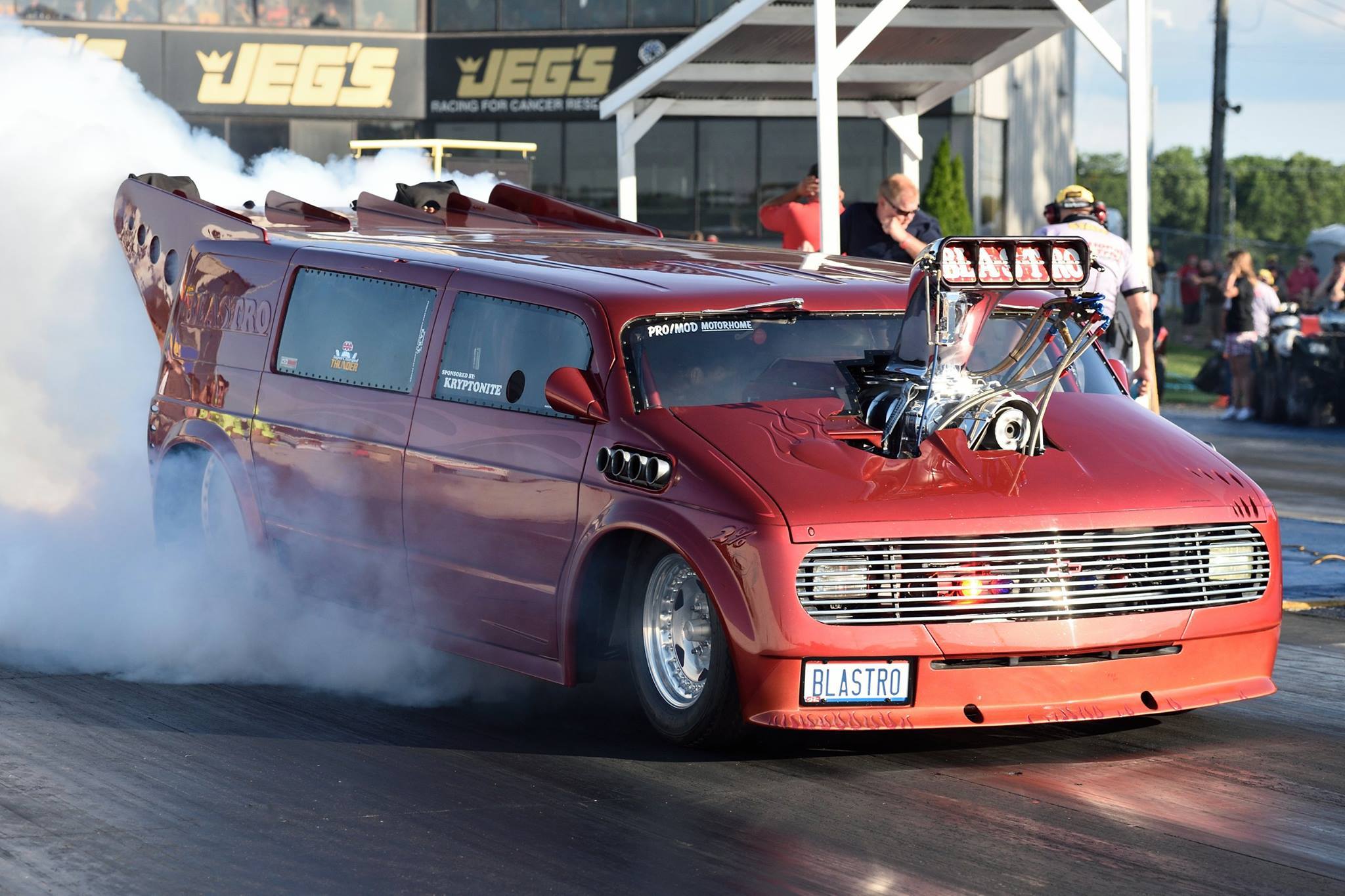 With a bonnet that opens like a grand piano and a fuel usage figure of 40 gallons per mile (yes!), it is the apotheosis of American performance vans, challenged only by its hauler, Blastro Mama, a 40-foot behemoth built to ferry Blastro from competition to competition.
Mercedes R63 AMG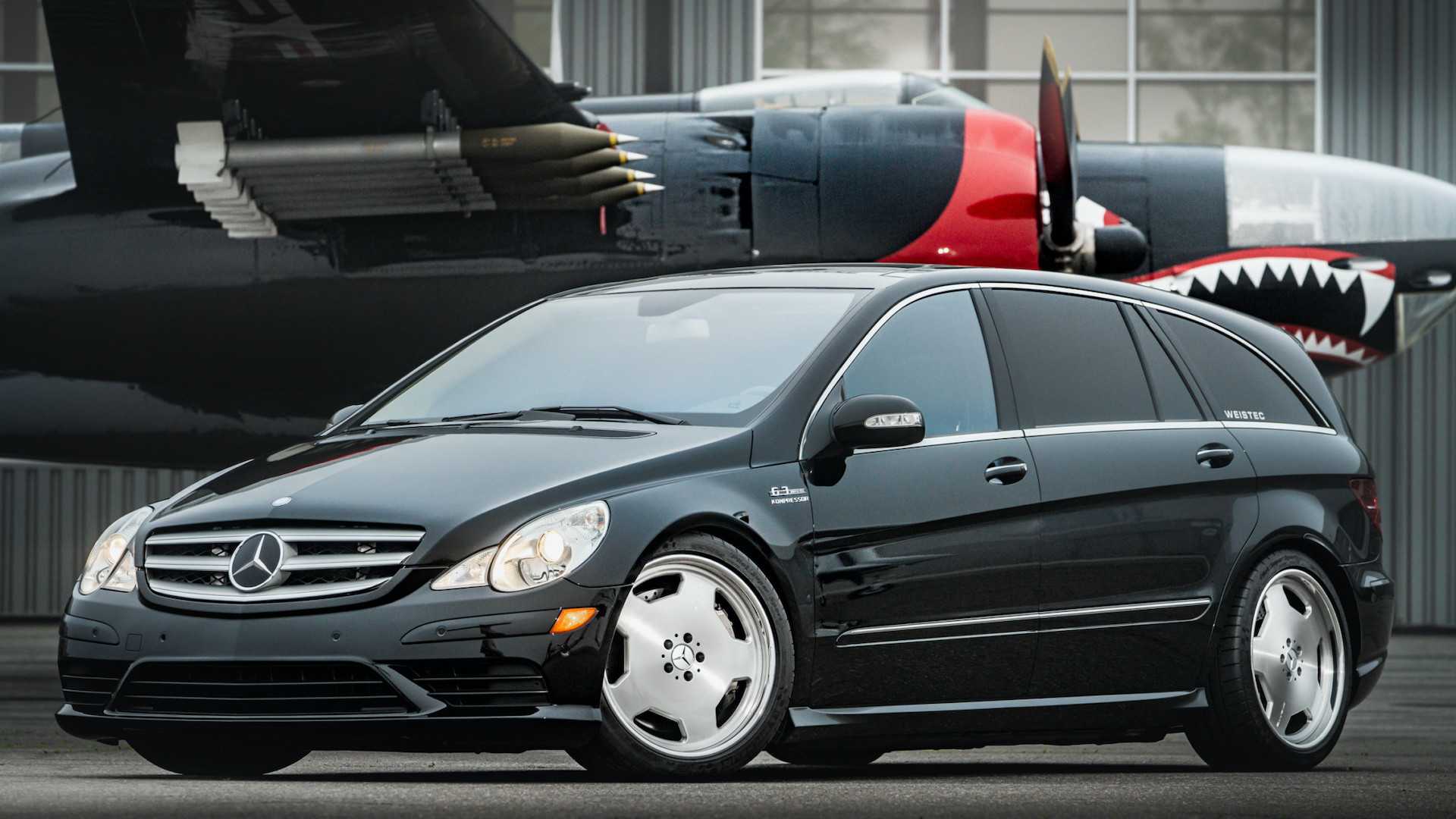 Super vans are not all about outright speed; some of their charm is in rarity. The Mercedes R63 AMG is one of those, a vehicle with an almost mythical status due to a low global sales figure of around 200 examples. Equipped with a 6.2l M156 V8, the R63 was good for a 0-60 of 4.7 seconds despite weighing over 2200 kilos, and Mercedes even equipped the cars with a Racetimer module in case this extraordinary MPV was ever to hit the track.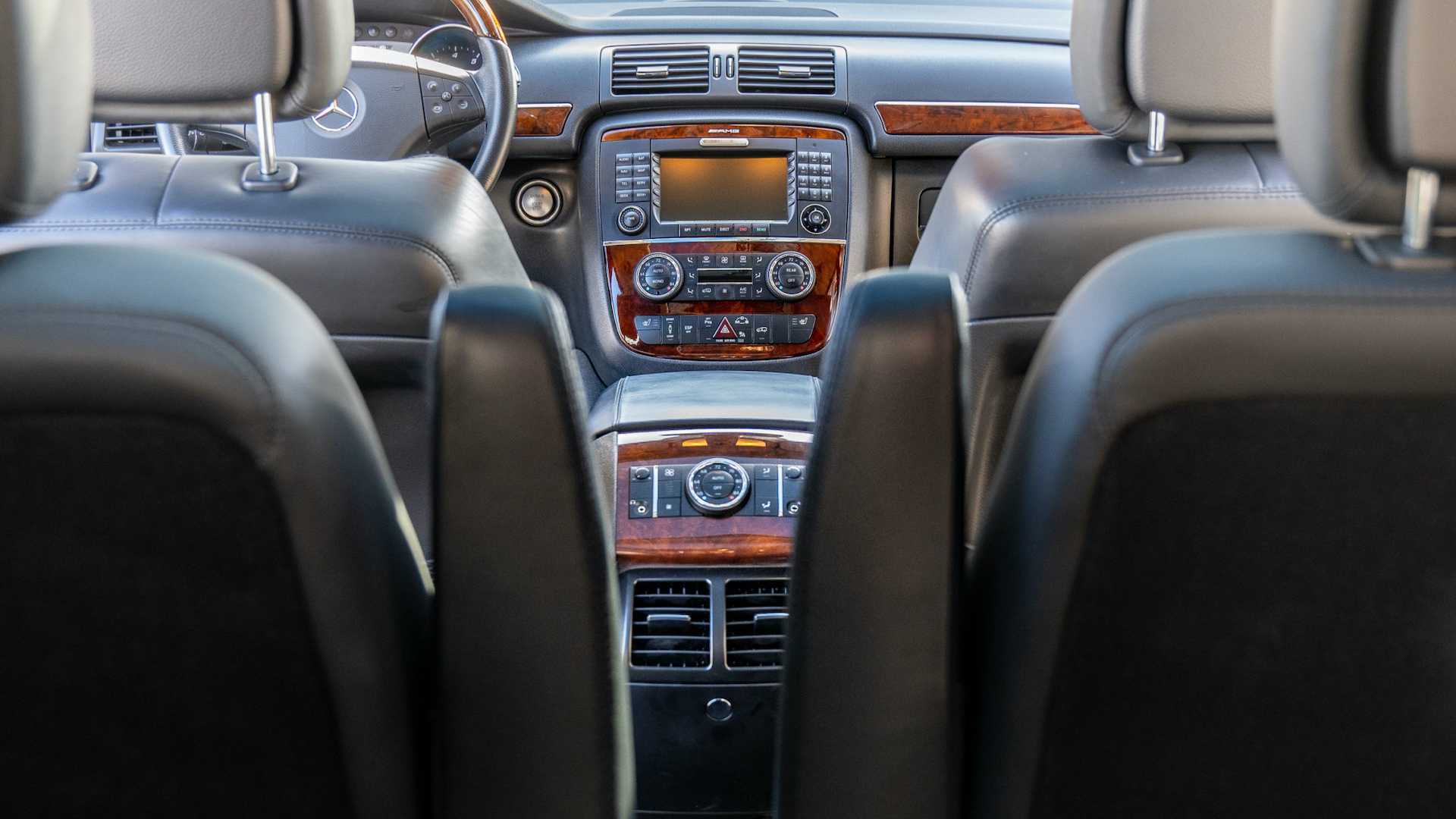 Unfortunately the R63 was hardly efficient, achieving a princely figure of 12mpg in the city. To this day it is still not quite clear why the R63 was ever built, but we are grateful nonetheless to the engineers at AMG for laughing in the face of propriety!
Guy Martin's Transit Vans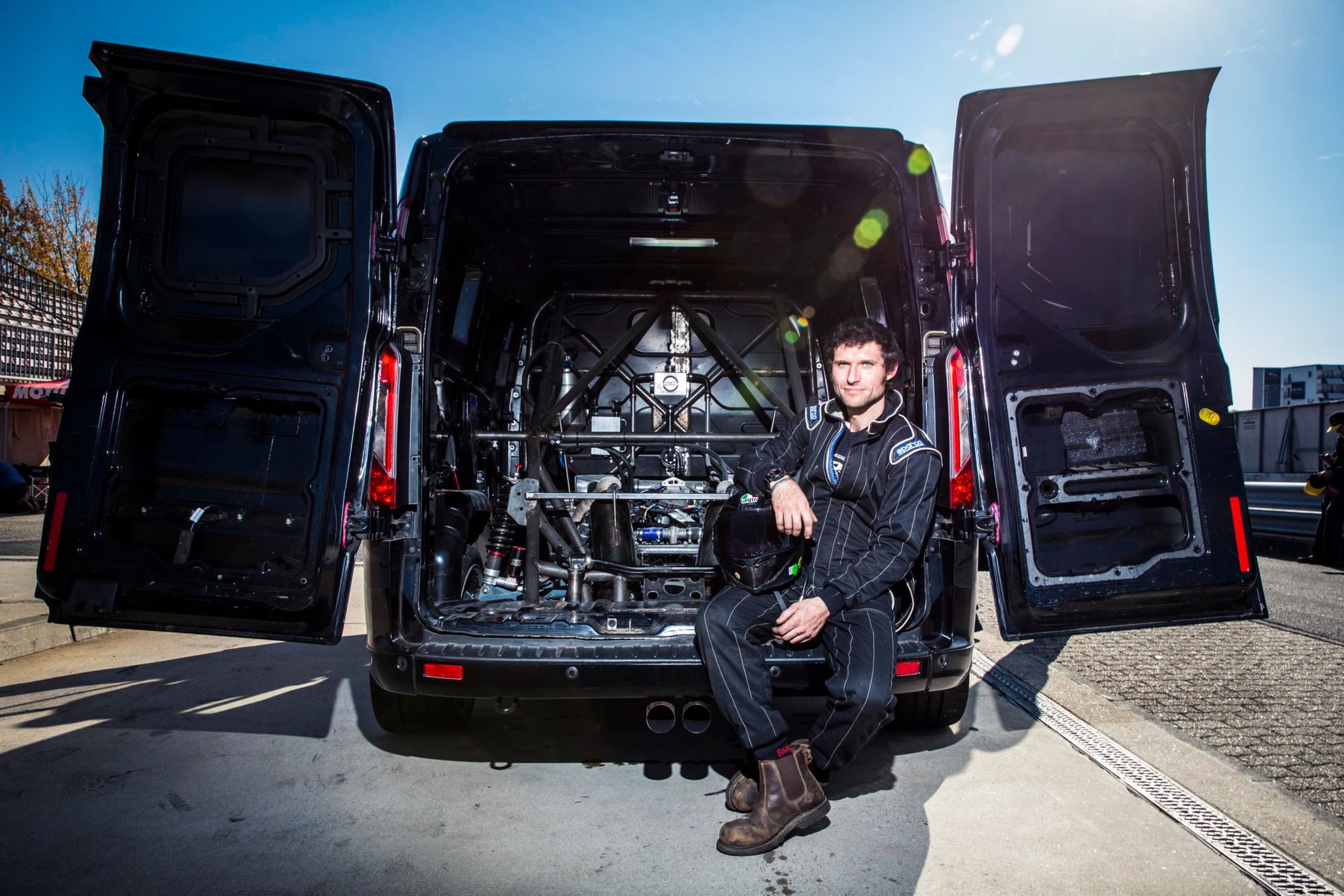 We couldn't have a list of vans without featuring something from Guy Martin, patron saint of speed demons (so to speak) and outspoken van advocate who reputedly racks up 40,000 miles per year in one. Back in 2017, Ford agreed to offer a Guy Martin 'Proper' Edition Transit, courtesy of light commercial vehicle specialists Van-Sport. While the upgrade kit offered no significant performance upgrades, this was more of a practicality play, with offroad tyres, extra lights, a reinforced loading bay and some minor tweaks to protect the radiator from puncture and make the van ready for the rigours of life on the road. A proper job, so to speak.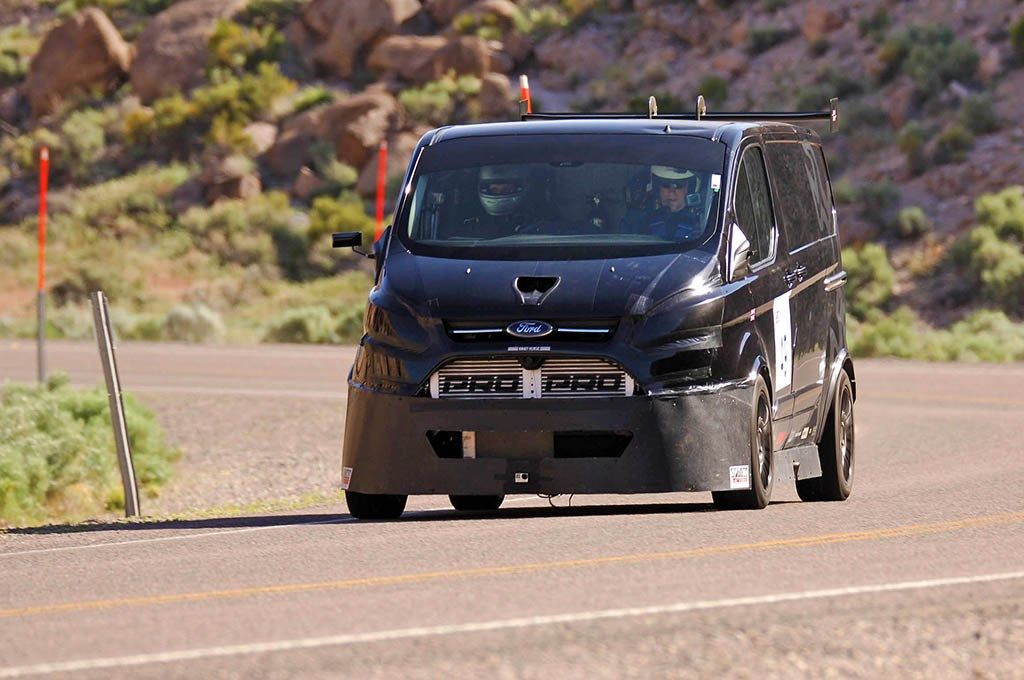 And then there was the other Guy Martin Transit - the one fitted with the engine from a Radical RXC which achieved over 150mph at the Nevada Open Road Challenge, with support from Radical team One Motorsports. Get your hands on one of those and you'll never be late for work again...
---
---