The Specialist: The Apex Interviews Peter Wallman
No stranger to life at the highest level of the classic car game, our guest this week is Peter Wallman: entrepreneur, experienced auctioneer, and classic car authority.
With a background in advertising and decades of experience in and around the world's finest cars, Peter is uniquely placed to navigate the choppy waters of this exciting market. He joined us to talk about his life as a classic car specialist, his beloved E-Type, and why motor boats deserve as much praise and attention as your favourite automotive gems...
Hector Kociak interviews Peter Wallman for The Apex by Custodian. Recorded and Produced by Jeremy Hindle and Guillaume Campos. Transcribed by David Marcus. Edited by Hector Kociak & Charles Clegg.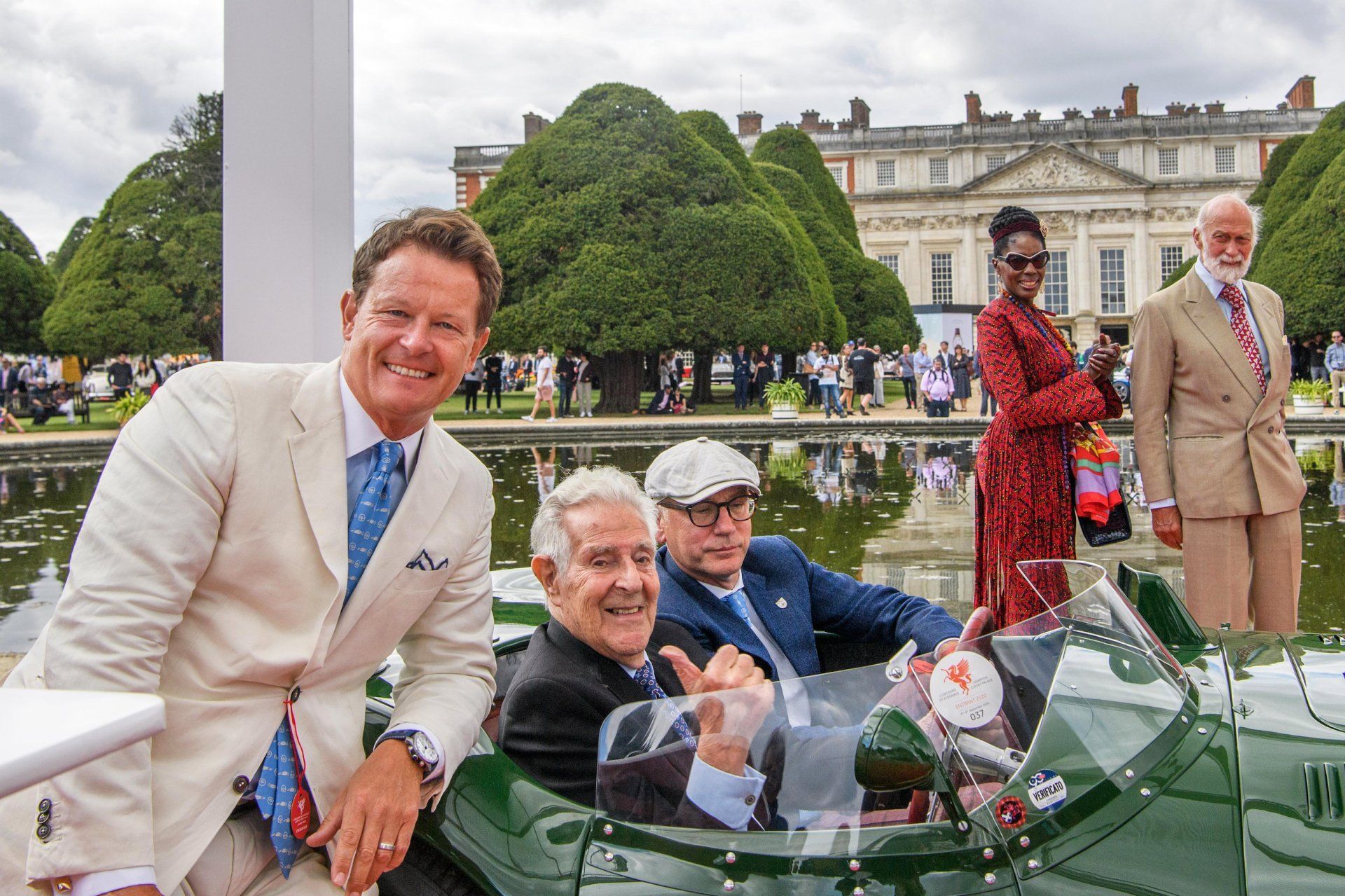 Could you tell us a bit about your first experiences with cars? What sparked the passion for them?
I guess like many people in the business, we don't have a family history of collecting cars, but my father was a car lover. I had a lovely aluminium pedal car when I was very young; I just remember it from black and white photos, but I know I was passionate about it. Of course that led to a Scalextric once I was old enough. It had classic Grand Prix cars, and in fact I also had the seven-inch record that went with it that many won't remember. It would play in the background with the countdown to the race! So from a very early age I was building up some enthusiasm for motor cars.
Before my father got married, he had a very nice Healey 3000 in Old English White, with a red leather interior and whitewall tyres. It was quite a glamorous-looking car for that era. I think there's only one black and white photo of it in the family, but I remember looking at the picture when I was young. Dad was proud of it, but he sold it to get married and never bought anything similar afterwards. As a kid I grew up in London, and we would often see all sorts of cars on the road in the '70s. The thing that attracted me in particular to the older cars was spinners on wire wheels. I don't know what it was, but driving behind a car and seeing them chromed and spinning away all felt very James Bond. When we would see a classic car (which was probably less classic in the '70s than it would be today), something like an E-Type, MGB or a Healey, we would always be attracted to it.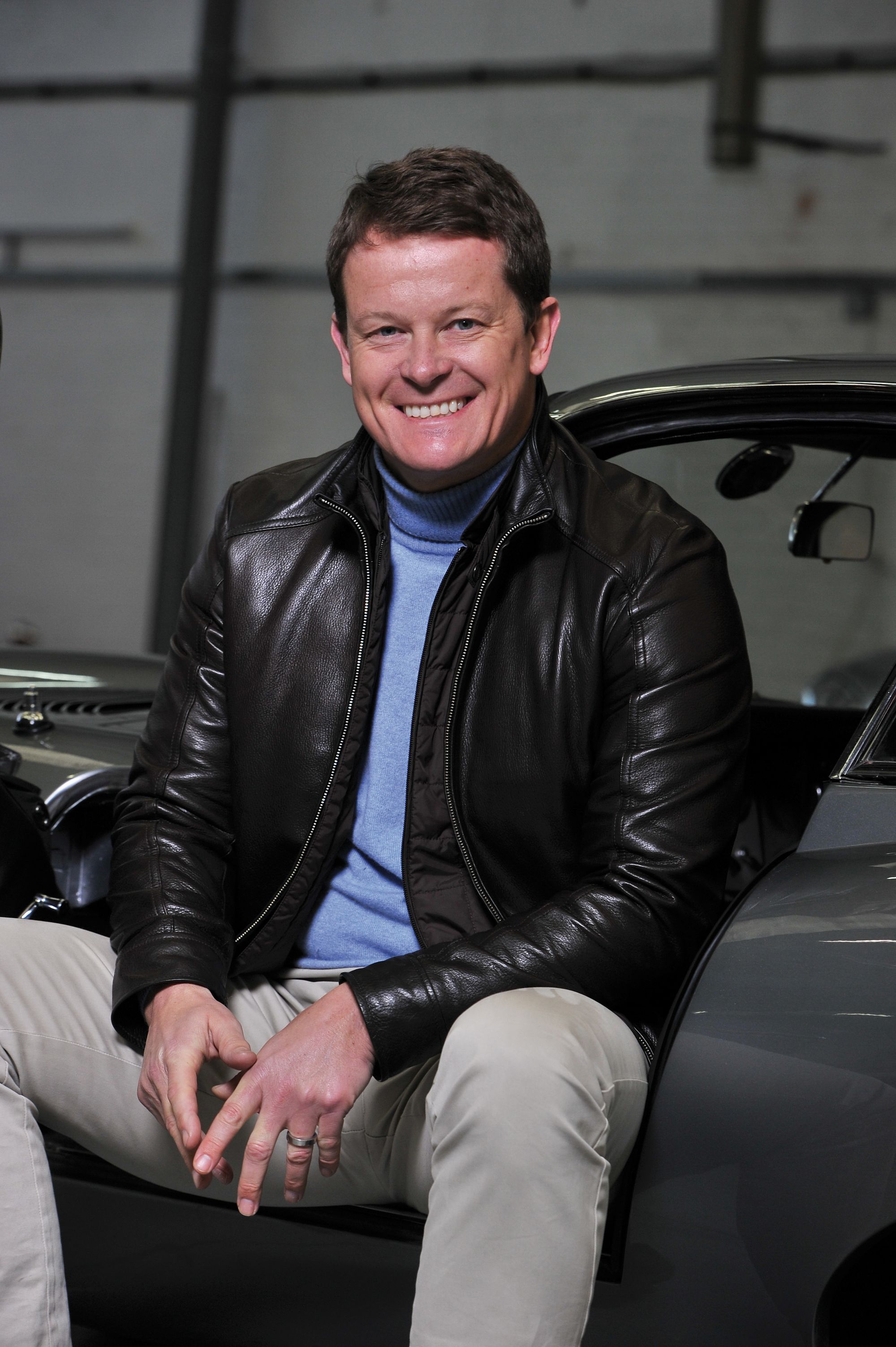 You began your career in advertising; what prompted you to make the move into specialising in classic cars later on?
I worked in the advertising industry for a number of years in London. Then I had a stint in Manhattan and met my wife, who is Italian. The short version of the story is that we decided to move to Milan. I wanted to learn Italian and my wife wanted to develop her early career, so we moved there and after about a year of working in the advertising industry - I was working for J. Walter Thompson - I decided I'd like a change. I wasn't that excited by advertising in Italy frankly. When we moved, I took my car to Milan with me, and I was using it to go to various events. I did a couple of rallies, I'd go to the Villa d' Este and various concours as well as the Coppa Intereuropa at Monza. I was going to these events in an E-Type Jaguar which the Italians would refer to as 'La Machina de Diabolik'! I thought, well, why not try to make a career out of this?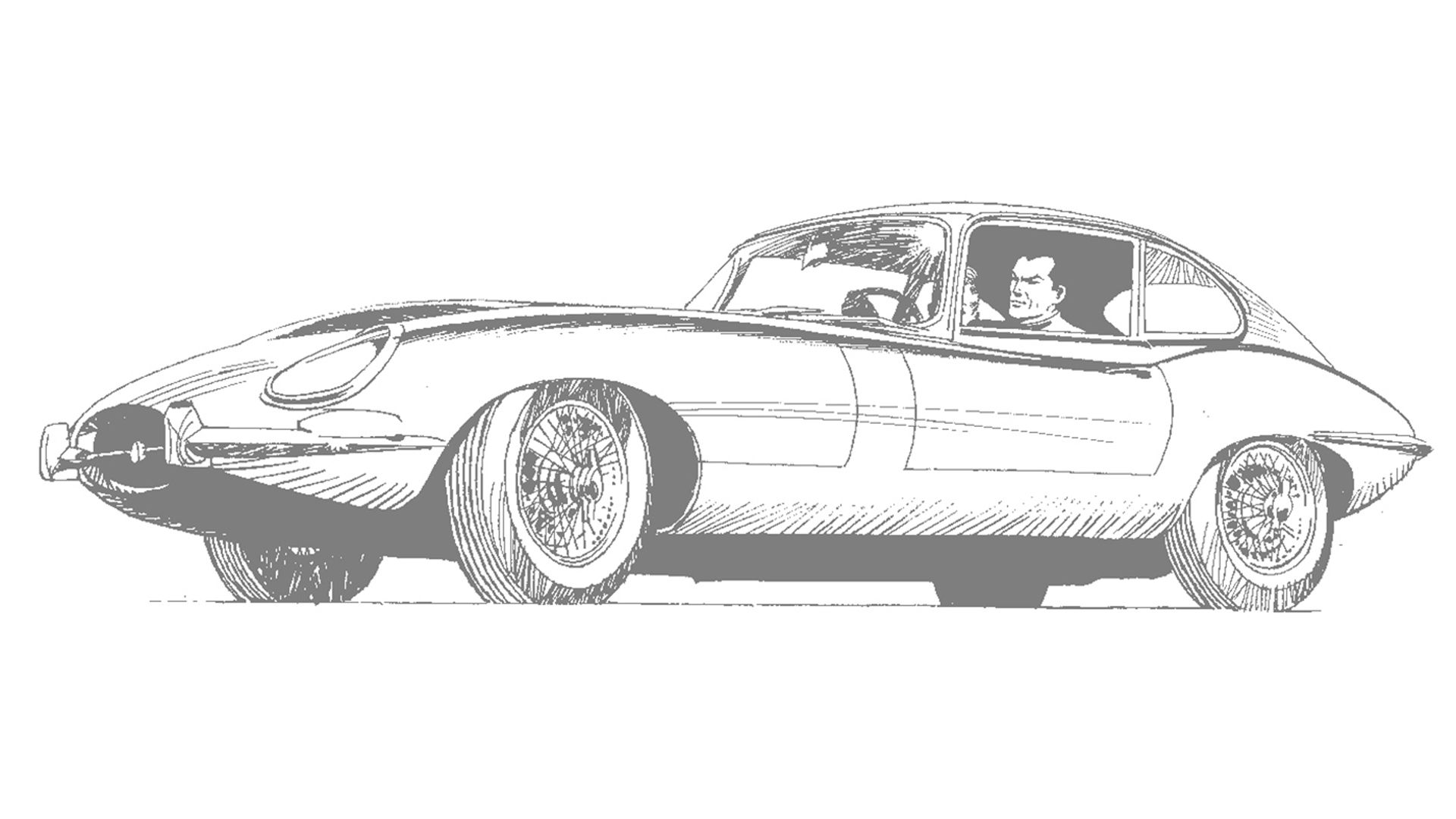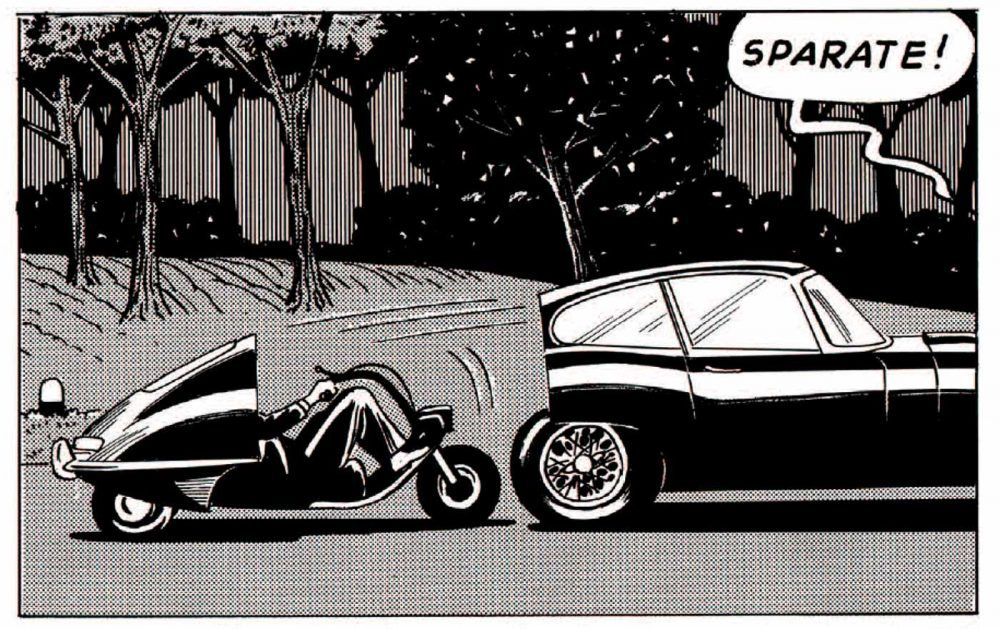 At the time I was buying all the classic car magazines, and the most frequent advertising was Coys of Kensington. So I wrote to them and asked whether they were doing any business in Italy? They said a little bit, we would like to do more. I proposed that as I speak Italian, go to all of the events, drive an old banger around and get noticed for that reason I should represent them. And they agreed! That was really how I migrated. I did a stint with Coys in Italy, helped them to put their name on the map a little bit more over there and we started the Padova Auction together. When I moved back to London, Max Girardo had not long opened the office of RM Sotheby's (this was 2006/7) and I got a call out of the blue asking if I would like to get involved. Of course I grabbed the chance.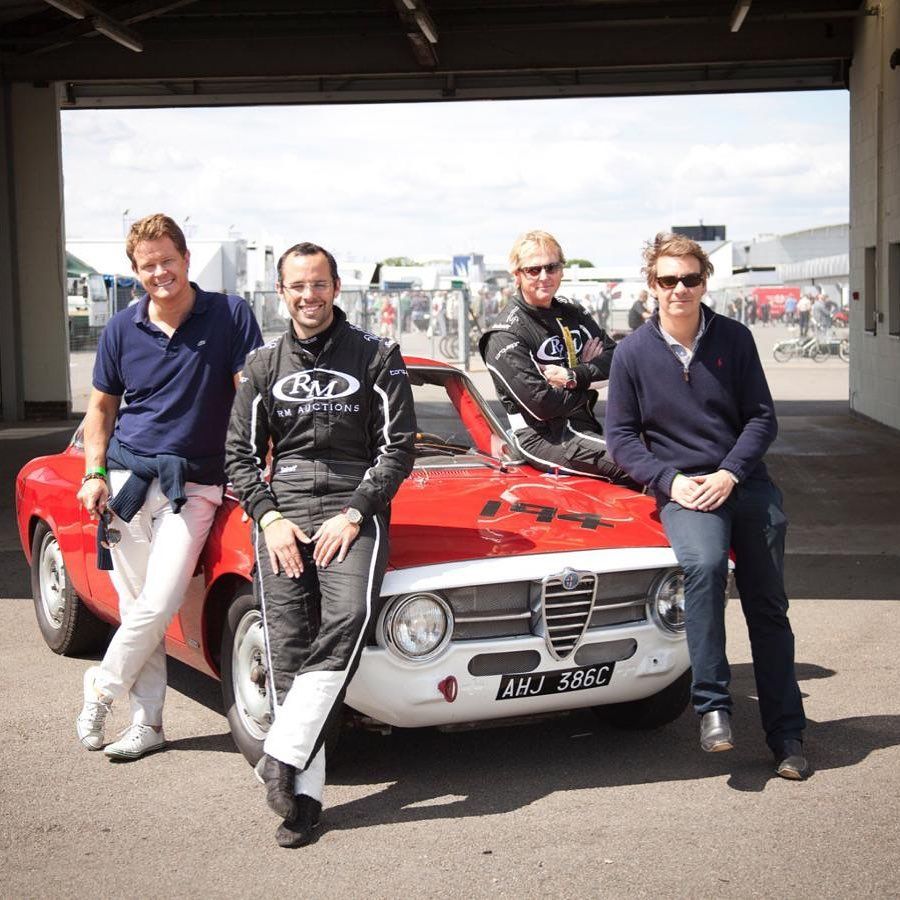 Just drawing on your early advertising expertise - what do you think of car advertising these days? It seems that the language people use to sell automotive dreams seems to have changed completely over the decades. What's your take on it?
Without wanting to touch on the politics of it all, I think in general, advertising works under huge restrictions today. Most big brands are more interested in telling people how they behave as companies, and there's a lot of virtue signalling that goes on. I think that's a big distraction from the product and the aspiration that perhaps we would have seen in earlier campaigns.
I remember one of my favourite advertising campaigns was the Renault Clio with Nicole in France. You couldn't make those advertisements today, but at the time they were iconic and it was fun, it was playful, and they said well, what's the type of person that we would like to see driving our car? And they did it. I think today there are so many different angles and platforms for advertising, Instagram and social media being one of them, and so the messaging has changed to suit those an awful lot. I think advertisers in general are just a little bit nervous about being playful.
Have you seen any change in the way that people talk about classic cars?
Not really, although Instagram has been the greatest new platform for brokers and auction houses to bring attention to what they're doing. In my own advertising, I've tried to approach it more typographically because I have a passion for it; it's about standing out, but I also enjoy it. I've always loved things like Blue Note Records album covers, which are beautifully designed and recognisable from 100 feet away. I guess the key is in striking a balance between showing people what you have for sale by having nice pictures of cars, and the other elements.
I guess one thing that has changed in the quality of advertising at least is that people have, at least the last 10 years or so, been employing extremely good professional photographers. I think snapping a photograph of a car on a driveway or at the roadside is not really the way to do it any more. Even on Instagram there are more and more professional photographers and videographers getting involved and raising the quality of the imagery.
You spent a decade at RM Sotheby's as a car specialist, eventually becoming a managing director. Can you tell us a bit more about what the lifestyle of a globetrotting car specialist looks like?
Globetrotting is quite true! The great thing about RM Sotheby's (or RM Auctions as it was back in 2007) is that it was a Canadian American company that came to Europe, and it came to Europe in a very big way. The very first European sale that RM held was in May 2007 at the Ferrari factory in Maranello, followed by the Bernie Ecclestone sale in London, both of which were extremely exciting and gave RM at least a running start at the European marketplace. Everyone also wanted to go to Monterrey, to the US auctions. One particularly exciting opportunity I had was when we had the James Bond DB5 from Goldfinger for sale; we had the opportunity through the relationship with Sotheby's to fly that out to Hong Kong for Asia Week. We had it on display at Sotheby's among the art collections, and that was really exciting.
So yes, the travel to Asia and all over the US, going to beautiful places at beautiful times of year is of course exciting, but the challenge is always to balance that out. I think of the challenges of working in the auction business, the first really is managing client expectations. One might say that auctions in the last 10 to 15 years have possibly become a victim of their own success. It's the great results and the cars that make much more than people expected them to make which hit the headlines are remembered. Of course anybody putting their car up at auction, big or small, hopes to achieve the same result, and of course like children we all think our car is the best one on the planet. The other challenge is that once a relatively numerously produced car makes a good result, the market tends to get a bit flooded with other cars of the same sort following that, and of course you can't sustain that level of interest and price.  
If you put something in that's hard to find and hasn't been on the market for some time, you will get the world's attention. That's what auction houses are hoping for. Of course the battle as a specialist is to have your clients enter their car at a pricing level that's going to attract good interest. That doesn't mean making it cheap, but it means making it attractively priced so you get the 2, 3, 4, 5 people bidding on it. If you put it in at your dream price and push the auction house to put a high estimate on it, people will be put off. You've got to find the right balance, get the car moving and give the auctioneer something to work with.
In the last couple of years we've seen a trend migrate over to Europe from the US, which is 'no reserve' cars. It basically means that the car is for sale at any price. Now of course nobody is going to let it go at any price, but what it does do is it says to potential buyers that the highest bid will buy the car. That excites people and gets them interested, and we're seeing a lot of successful auctions without reserve prices.
From what you are describing, it sounds like the job requires a bit more people management than you might expect?
Yes, it is a personal industry. I think firstly, you're dealing with people's money or possessions, and often they've taken it out of their business. In many cases these are highly successful entrepreneurs, business owners, and industrialists who have built great companies, and they're used to business to business relationships. When you get somebody turning up to talk to them about selling their car, which is in most cases something they've purchased for personal use, it is a more personal deal. You have to treat it with that respect, and understand that this isn't just about the money; this is a car that perhaps they've owned for a number of years, it might be a car that they've inherited.
Of course there are people that are playing the market, we know that. Sometimes dealers will put their cars into auction, but in the main, you are dealing with personalities and individuals and it can take some time to build those relationships and build that trust. Very often there's a lot of, let's say, youngish people working in the auction industry, and they're often faced with perhaps someone in their 60s or 70s who is retired. If you're 70 years old and you've got a £3 million car and somebody in their late 20s walks in, well, it's hard work for the auction guy - it doesn't matter how good he is at his job or how well he knows the cars, he first has to develop a relationship with someone that's 40 years his senior!
Were you ever in that position?
Hah, no, I'm old - I guess that's why it's a second career. The advertising industry is very much a young man's career, and if you don't own your own agency by the time you're 40, you may as well change jobs frankly!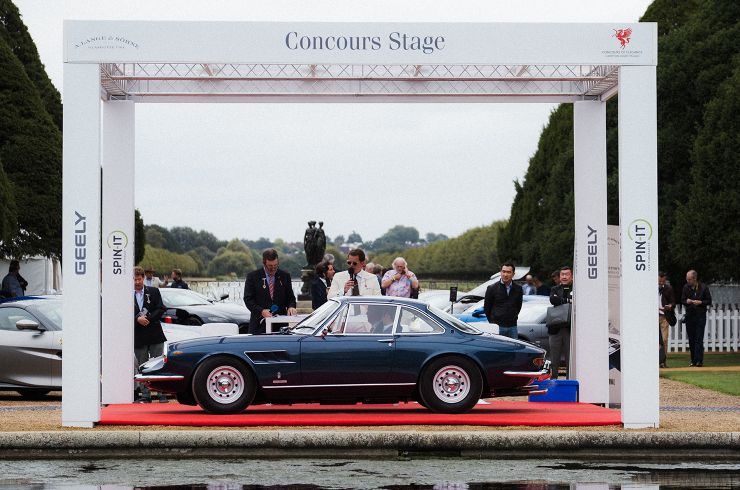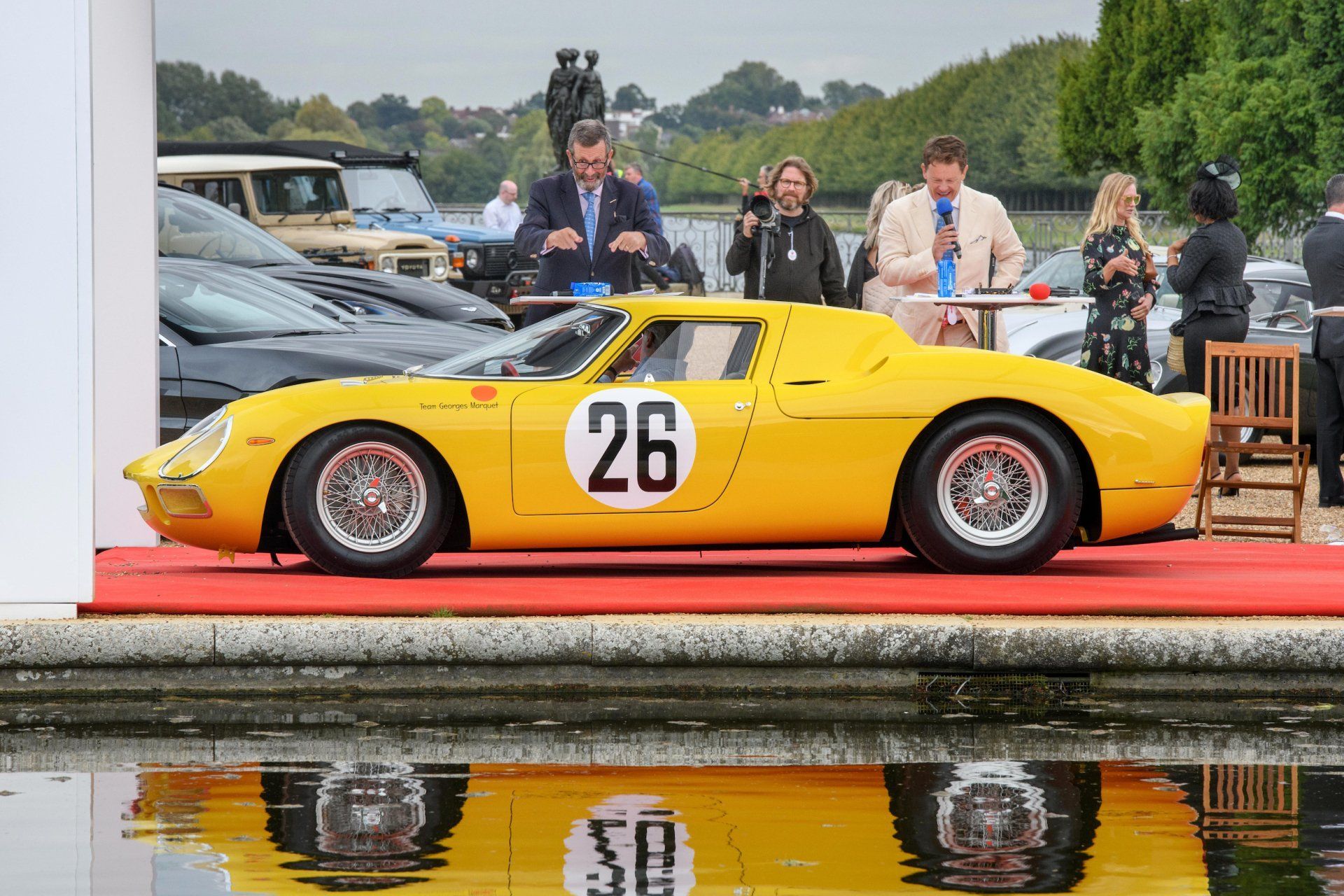 More recently you've been appearing in public facing roles on compère duties at events like the London Concours and at Hampton Court. How did you end up doing that and does it give you a better perspective of what's going on?
Firstly, I love doing it. I guess part of the skillset comes from having worked in the advertising industry, and having to stand up in meeting rooms with 10, 15 people present and pitching ideas and discussing things. I've always enjoyed doing it. As far as what I do today is concerned, which is in addition to my main business, that in fact started in 2011 at Salon Privé at Syon House, when RM Auctions had an auction there. They decided they wanted to present the cars a bit - I guess the benchmark is Villa d' Este - and asked me if I would like to do it. I said sure. I very much enjoyed doing that, and then in that moment, one of my colleagues from the US suggested that I come and present the cars for them at our American auctions. In the US they call it being the 'colour guy'; you give the occasion a bit more razzmatazz, perhaps make it more dynamic. There's more interaction between the auctioneer and the audience at those events, and often they bring the cars live onto the stage and have a turntable.
So in that time, the two or three minutes that it takes the car handlers to get the thing started and onstage, it's a great time to pick out some of the highlights and talk about the car. Also if there's a pause in the bidding, there's always a good opportunity to step in and give the auctioneer a chance to have a glass of water and think about what he's doing. I worked with Max Girardo for some years, with him working on the auction rostrum, and it's a double act which is enjoyable and fun. I think you take the pressure off of each other. Obviously it's the auctioneer that's handling the bids and the money, but if you can give him a little bit of time to pause for thought, put his head down, look at his numbers, look around the room, and provide the filler, then I think it's beneficial all round.
Following all that, RM was sponsoring the Concours of Elegance which started in 2012. The first one was at Windsor Castle. The layout of the quadrangle didn't allow for presenting the cars particularly well, but once we moved the event to Hampton Court Palace, where there's much more space, we've been able to develop the presentation. I compère the event alongside Richard Charlesworth, who, having worked for many years at Bentley, is very used to public speaking. He has beautiful silky tones, and again it's a double act; frankly I love doing it like that because you play off of each other, and you can introduce some humour. He's a bit older than me, so I like to refer to him as 'Uncle Richard' or 'Dad' (which of course he hates) but it just makes the whole event more dynamic, more exciting, and more fun. Now we do a full three days, including all sorts of interviews, and it's a good way of continuing to have your face out there and meeting people. The three days go by very quickly!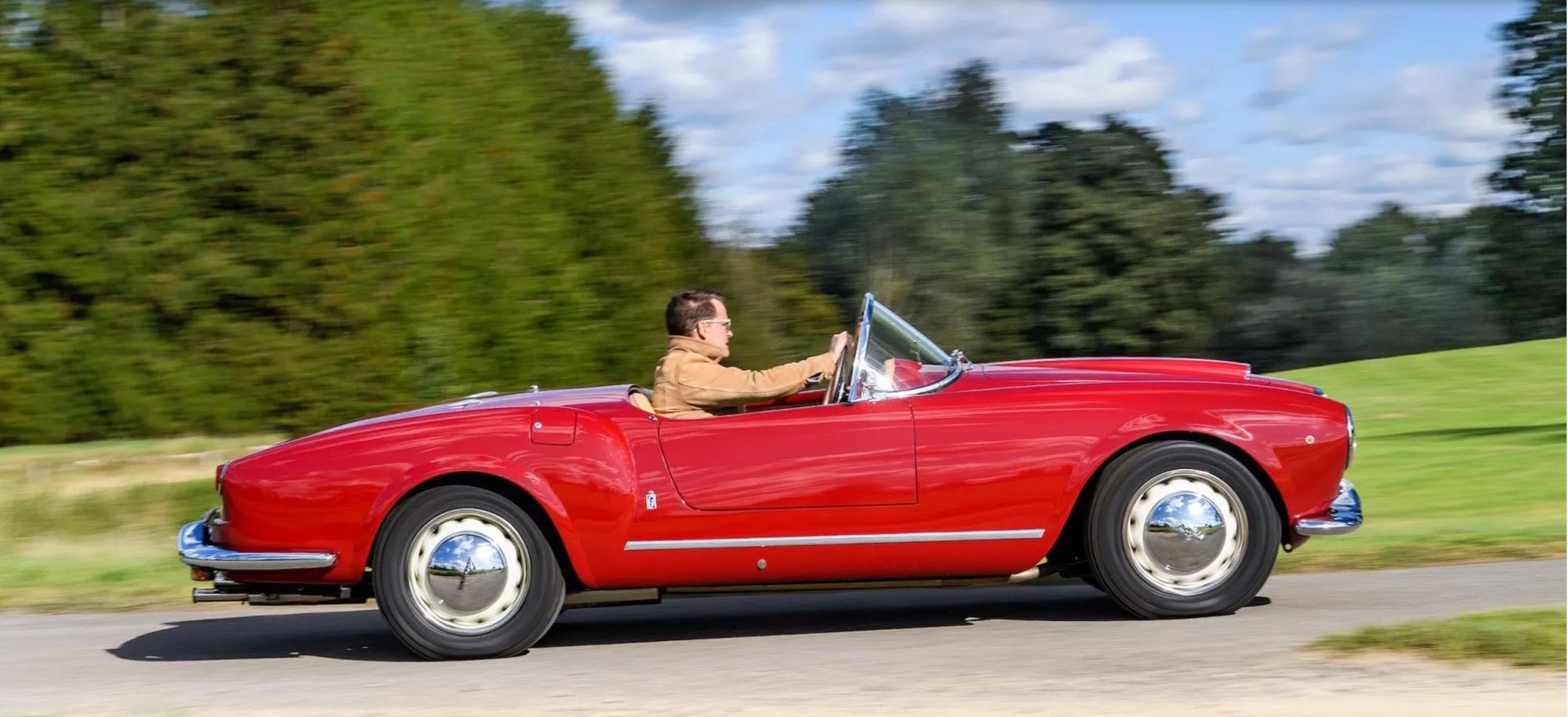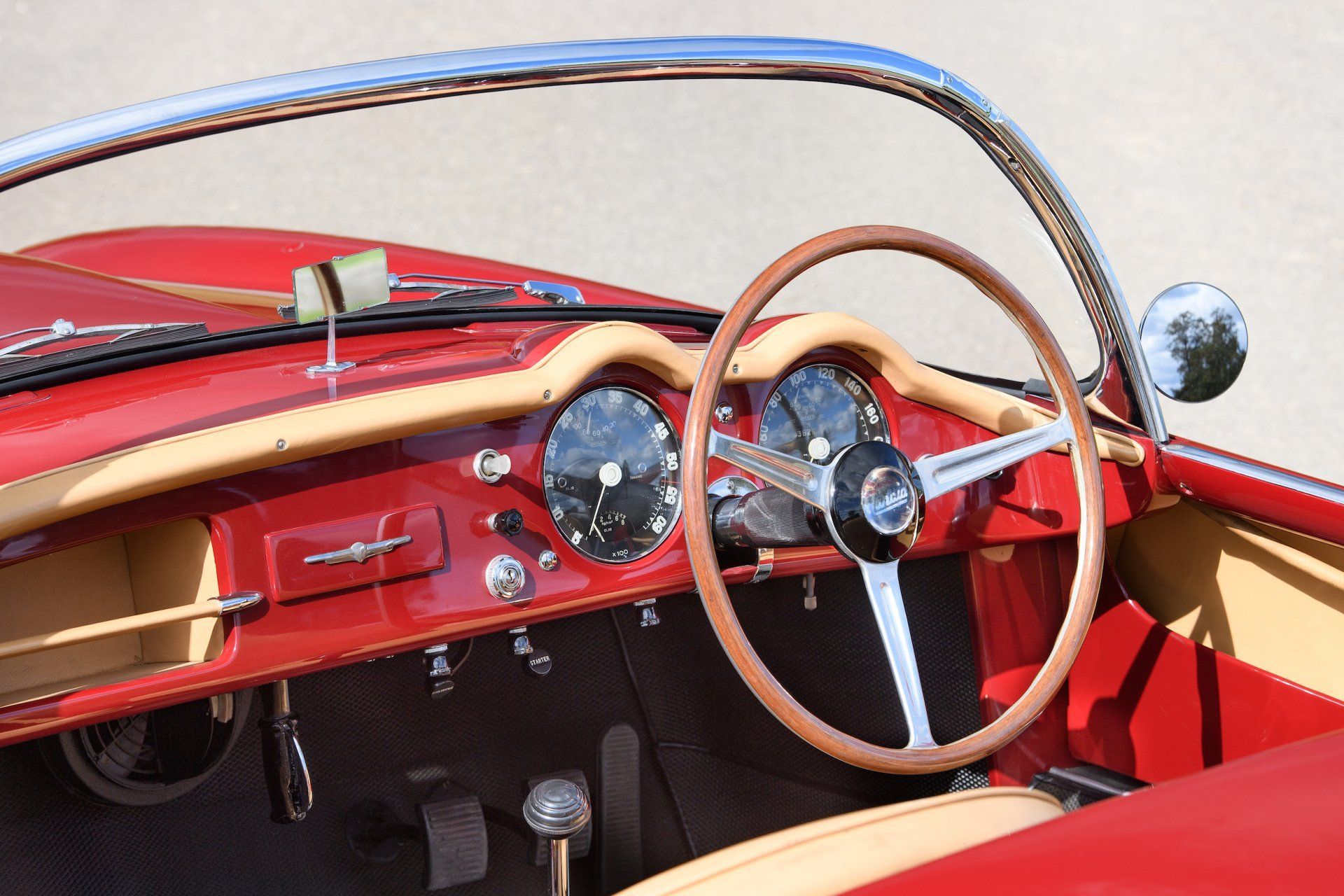 Let's talk about your current business. Recently you founded PJ Wallman Classic Sporting Motor Cars and Motor Boats. What's the connection between cars and boats for you?
I recognize yet again that the name of the business is a mouthful(!), but there I have done the complete opposite of what I always suggested to other people they ought to do, namely not to put your name above the door! Frankly I couldn't think of a name and I wanted people to know that I was offering boats as well. The background is, quite simply, that when I left RM Sotheby's in 2017 I worked on an online business for a couple of years. We decided to park that for a little while as we felt that the timing wasn't quite right for it, and last summer I thought that it would be good for me to set up on my own.
I originally didn't plan to, as it's a very crowded space. There are lots of auction houses, particularly in the UK. You can name six or seven auction houses just specialising in classic cars, and probably 20 plus very competent high end dealers. I just thought to myself - how am I going to distinguish myself? Of course personality and contacts come into it, but it's also extremely competitive. So because I speak Italian, and I have reason to be in Italy quite frequently, I thought I would focus as much as I can on finding cars in Italy and trying to bring them to the international marketplace.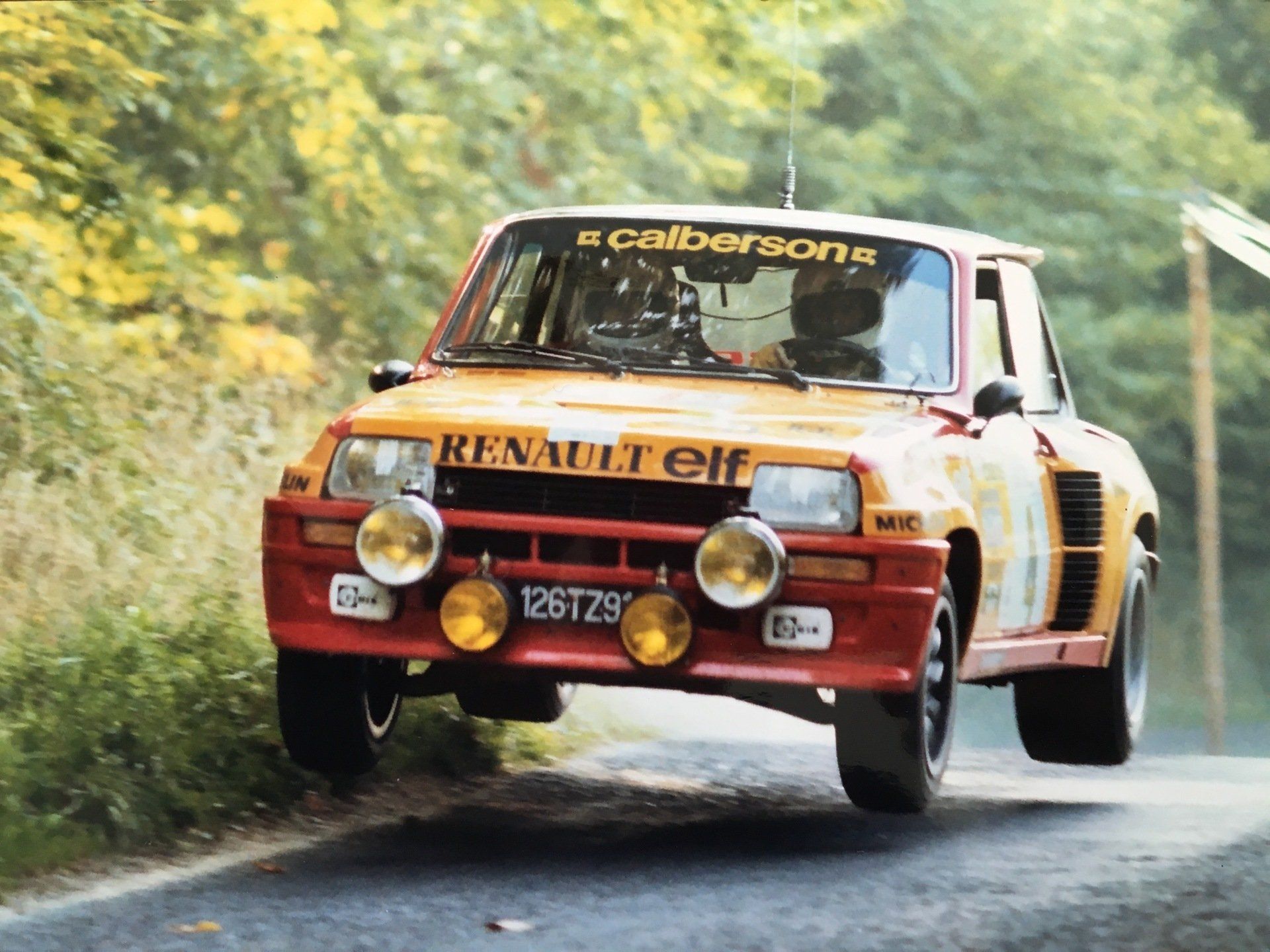 The Riva side of it is different. I bought a Riva about seven years ago, and have since acquired another. Boats are, I think, undervalued, especially when looked at in the context of collector's cars, and it's quite an underdeveloped market. Many of the boat yards that look after the boats and restore them also do sales, but it's not really a very commercialised business. Initially I thought I didn't want to do this, and it may spoil my love of Rivas, but I just felt (excuse the pun) that I could provide a bridge between an Italian third generation family business and the international market. At the same time, of people who love classic cars, I'm very surprised to hear of any that don't also enjoy Rivas, at least to look at. I think a little bit of education is needed too. People need to learn where they can keep them, how easy it is to maintain them; there's lots of fear in the market, like thinking you have to varnish it every time you put it into the water (!) and of course that's not true. The motors are big Chevrolet V8s that are used in multiple applications, so they're in fact quite easy to find and quite easy to rebuild at low-ish costs.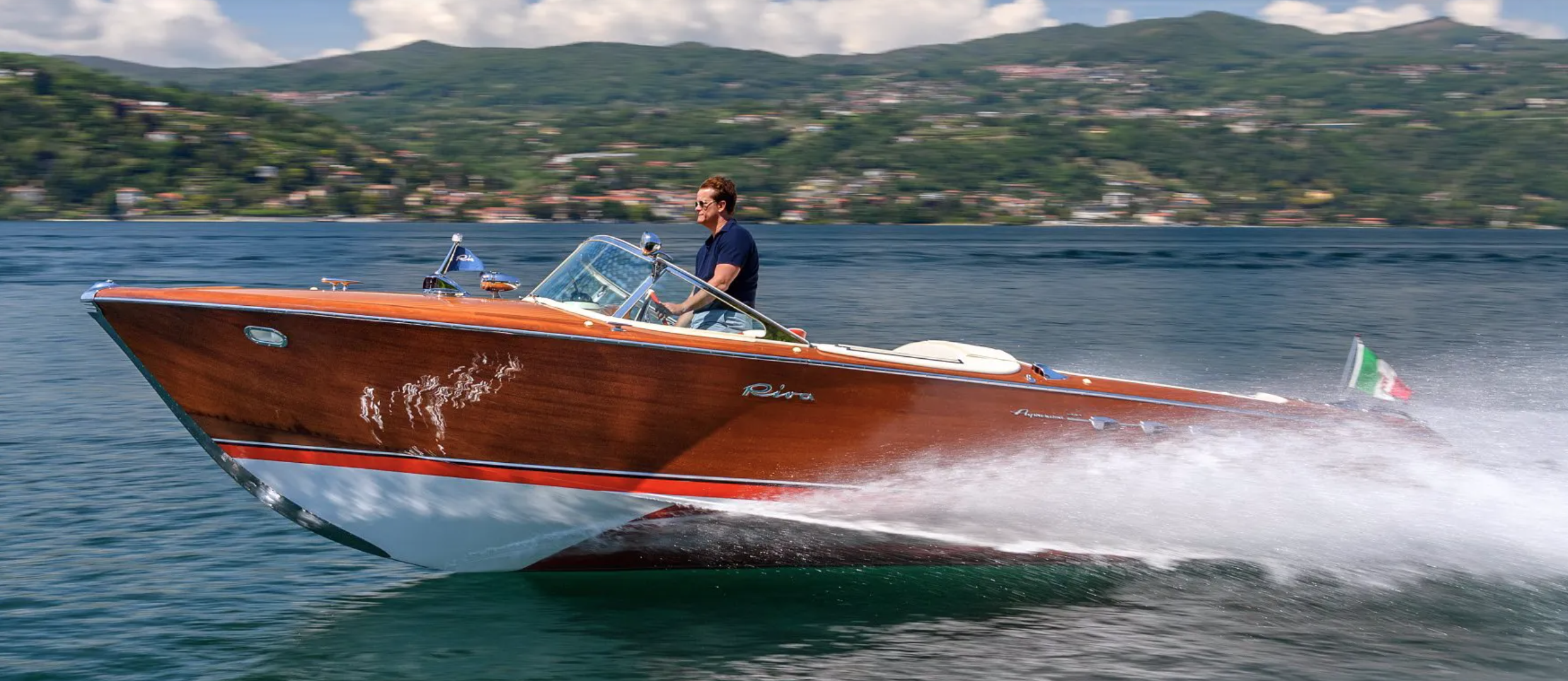 Can you tell us just a bit more about Riva itself as a marque?
Of course, the brand is an historic one. I think Carlo Riva was the third generation. His father built classic boats, mostly fishing boats and rowing boats, but Carlo decided he could build super high-end, luxury sporting motor boats. He started doing that immediately after the war with a couple of small production volume models, but that then developed into the Ariston, which is a single engined day boat, a runabout really, beautifully finished in mahogany and with that classic Riva arrow shape. I think many would say the Ariston is the prettiest of all of the Rivas. He then went on to make a twin-engined version of the Ariston called the Tritone, and at first these boats were powered by Chris-Craft MCL 6-cylinder engines. He then began to get his engine supply from the US, namely V8s, and started to install the more powerful ones. Overall there's only about 3,000 classic wooden Rivas surviving today, of around 4,000 which were built when Carlo Riva was still at the helm of the company. He sold the company in the late '60s or early '70s to Whittaker.
So I think a Riva is incredibly rare. I describe it, as others do, as the Ferrari of the boat world. It has that kudos. I think if you speak to people about classic wooden motor boats, the brand is synonymous with the product. It's very much part of that 'La Dolce Vita' era of California Spiders, Lancia Aurelia Spiders, that sort of thing. From a usability point of view I guess I'm very fortunate, because I have reason to be in Milan on a regular basis and I keep my boats on Lago Maggiore, which is 30 minutes from Malpensa airport. In my view they're actually relatively inexpensive to keep if you keep them on an Italian lake, relatively affordable to maintain, and huge fun to use.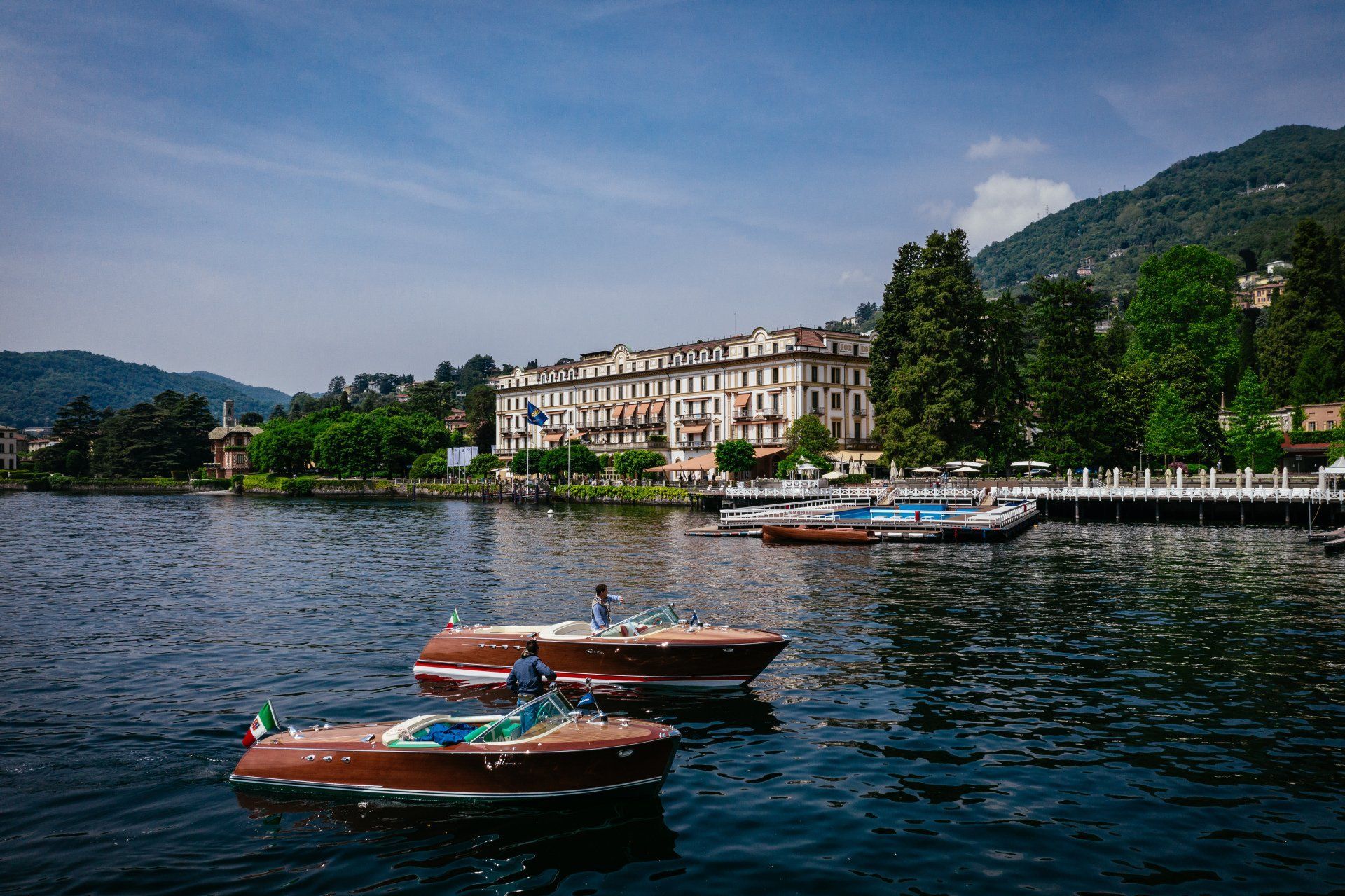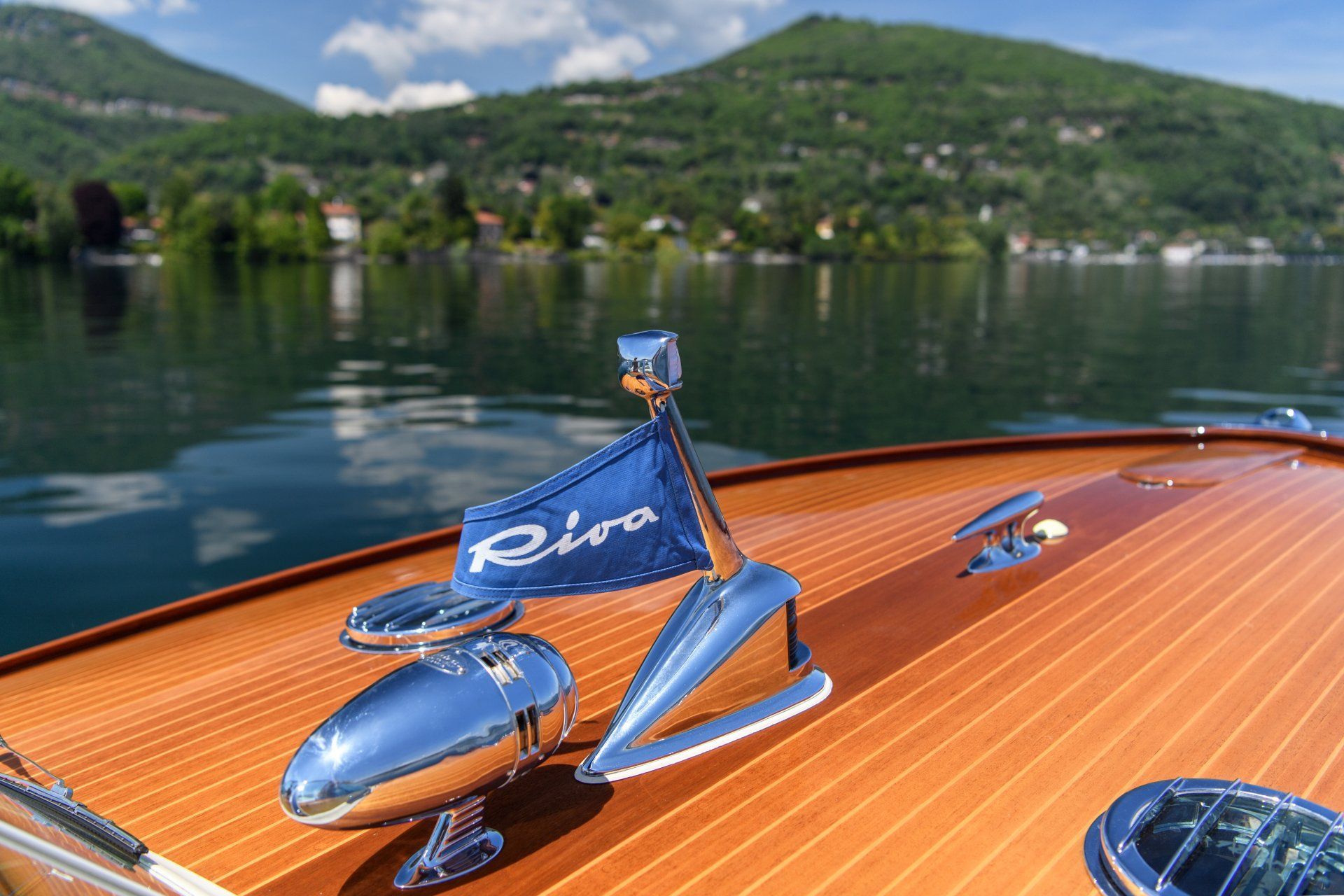 Speaking of La Dolce Vita, I know you have a Jaguar E-Type of your own which you mentioned earlier. Could you tell us a bit more about the story of that particular car - it's quite special to you, isn't it?
It is. I got my driver's license weeks after my 17th birthday, and my parents gave me a small budget to buy a car. A lot of friends were buying golfs and hot hatches (we're talking about the late 1980s). I always wanted a classic car, so I found a 1969 MGB Roadster. It had all the things that I wanted in a classic car: leather seats, lots of chrome, wire wheels, lovely chrome bezels on the instruments which glistened in the sun, and a raspy exhaust note. It was perfect. I used that car for about a year and a half, maintaining it myself. I sold that for a TR6, and this was when the market was starting to boom at the end of the '80s, so I bought my TR6 with the proceeds from the MGB for £3,000, and sold it for £8,000 after spending quite a bit of money on it.
One day my father found an E-Type coupé for sale, in gun metal grey. It just so happened to be chassis number 49 of the right hand drive coupé, so a very early car. That wasn't really the reason I bought it; I always liked the aluminium centre console on the early E-Types and the bucket seats, but I didn't buy it because of that chassis number. I wasn't really in the car business, it just came up, I got excited and wasn't prepared to wait and look at 20 others. So yes, I had an E-Type coupé at 21. I used to drive it into the office occasionally in Soho. I have driven it down to the South of France for camping holidays in St Tropez, and I kept it while I was living in Italy. I've had the engine out many times, done the clutch, looked after it with my father, and I've had it now for 32 years.
It's recently been treated to a proper restoration. It was restored before I bought it, but that was done very much to 1980s British restoration standards, so I'm afraid a lot of the old brazing and poor repairs had to be cut out and re-done... but I was fortunate in that I took it to RS Panels, and Bob Smith did the bodywork for me. I don't think there's anybody better to look after an original E-Type. I have now had it re-trimmed into its original interior colour, which is light blue. It was black when I bought it. If I had to find an E-Type now, I would be looking for a gun metal grey car with light blue interior - I just think it's absolutely stunning. I've probably done 100,000-plus miles in it, and I use it as much as possible, and as recently as the Goodwood Revival.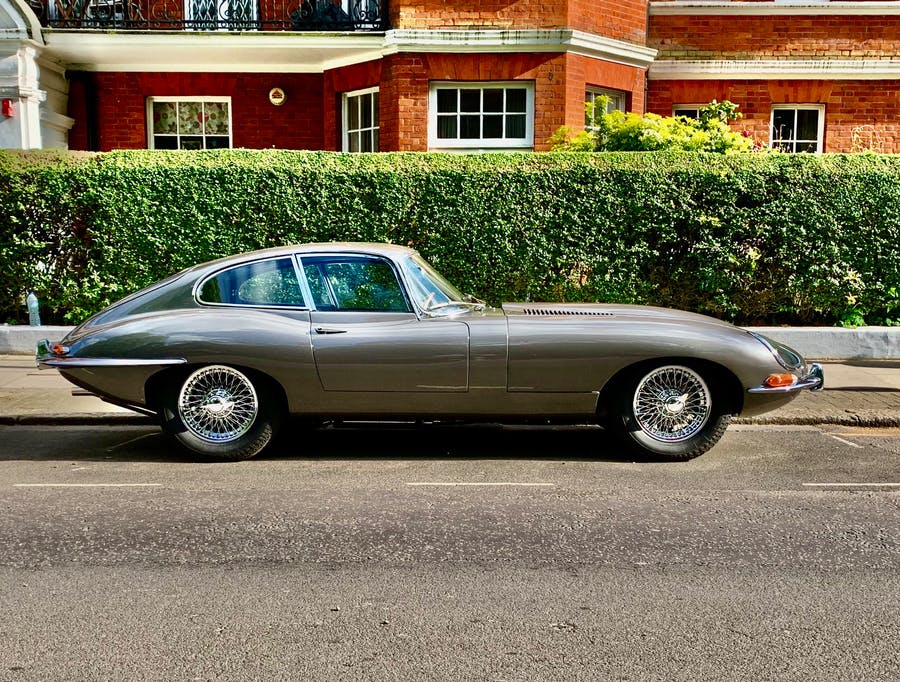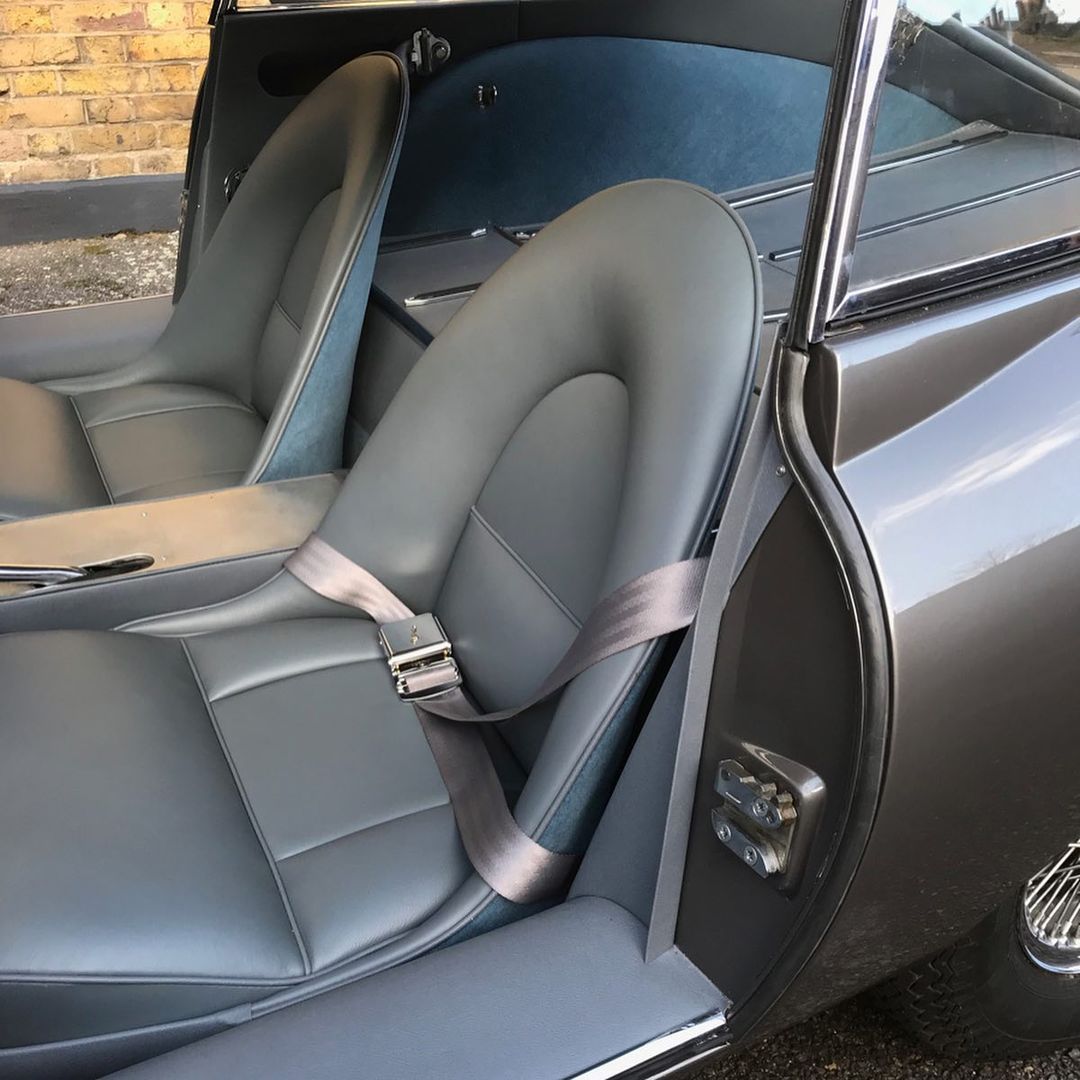 It's so good to hear that it's being used as intended!
Absolutely. I did in fact also buy another car, because I now have two young children - a Ferrari 365 GT 2+2, also known as the 'Queen Mary'. I've just driven that down to Italy and back with the kids, with a car seat in the back and full of luggage. I guess my love of classic cars is more about the beauty of the object, the beauty of the journey and of the experience. I quite like maintaining them myself, to a point. Less so today than maybe 20 years ago, but I've got a reasonable idea what's gone wrong if it breaks down or something starts making a strange noise, so I guess that helps me along the way. Being able to take my two young kids and my wife and all of the luggage down to Northern Italy and back in a Ferrari is just a joy.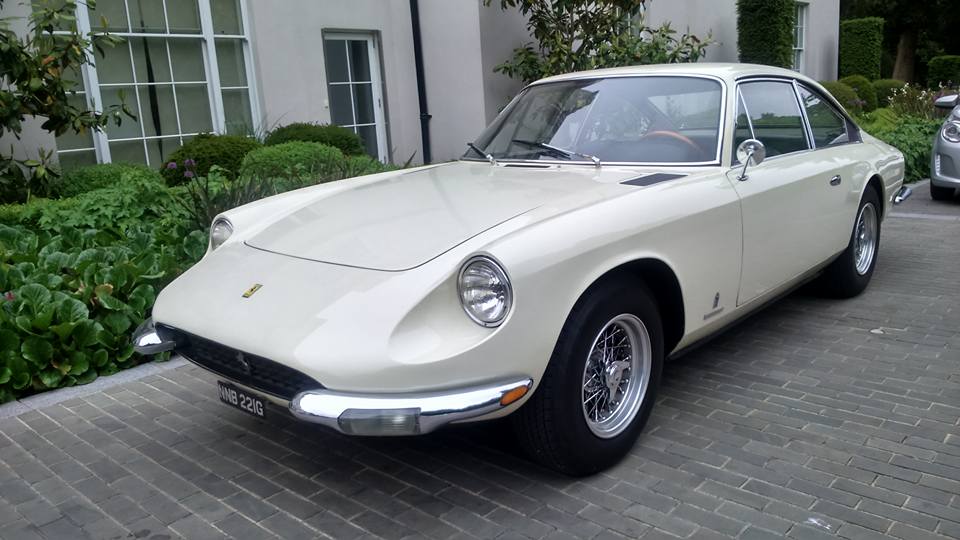 Who says they can't be practical...
I think they are practical! As many people will tell you, the more you use them, the better they get.
Is there a motorboat equivalent of the E-Type or Ferrari for you, a particular model that you own?
I guess by pure coincidence my Ariston is from 1961, and I think it's super pretty. It carries fewer passengers than an Aquarama. It's not a huge engine, a 3.8l 6-cylinder, so I guess the Ariston you might compare to the E-Type in many respects.
I just had a few quick fire questions to end with. The first of which is: what's been the most memorable auction or sale you've presided over? I guess we could call it a career highlight...
I mean there's more than one - I would have to say all of the Ferrari sales! But at the first London auction that we held in 2007, I managed to encourage an Italian client to send 20 cars from his collection to that sale. We had Bernie Ecclestone there too. The auction was very much a blank sheet of paper and we were a very small team in London. I think there were five people in the office, including the founder of RM's two children. We tried to present that auction differently to any that had been done before. We raised Bernie Ecclestone's Mercedes 540K Special roadster up from behind the stage, we held a big party, we had the BBC there, ITV, lots of PRs. I guess that really put RM on the map in those days, and it was nice, because it was a blank sheet of paper and we could all be creative with it.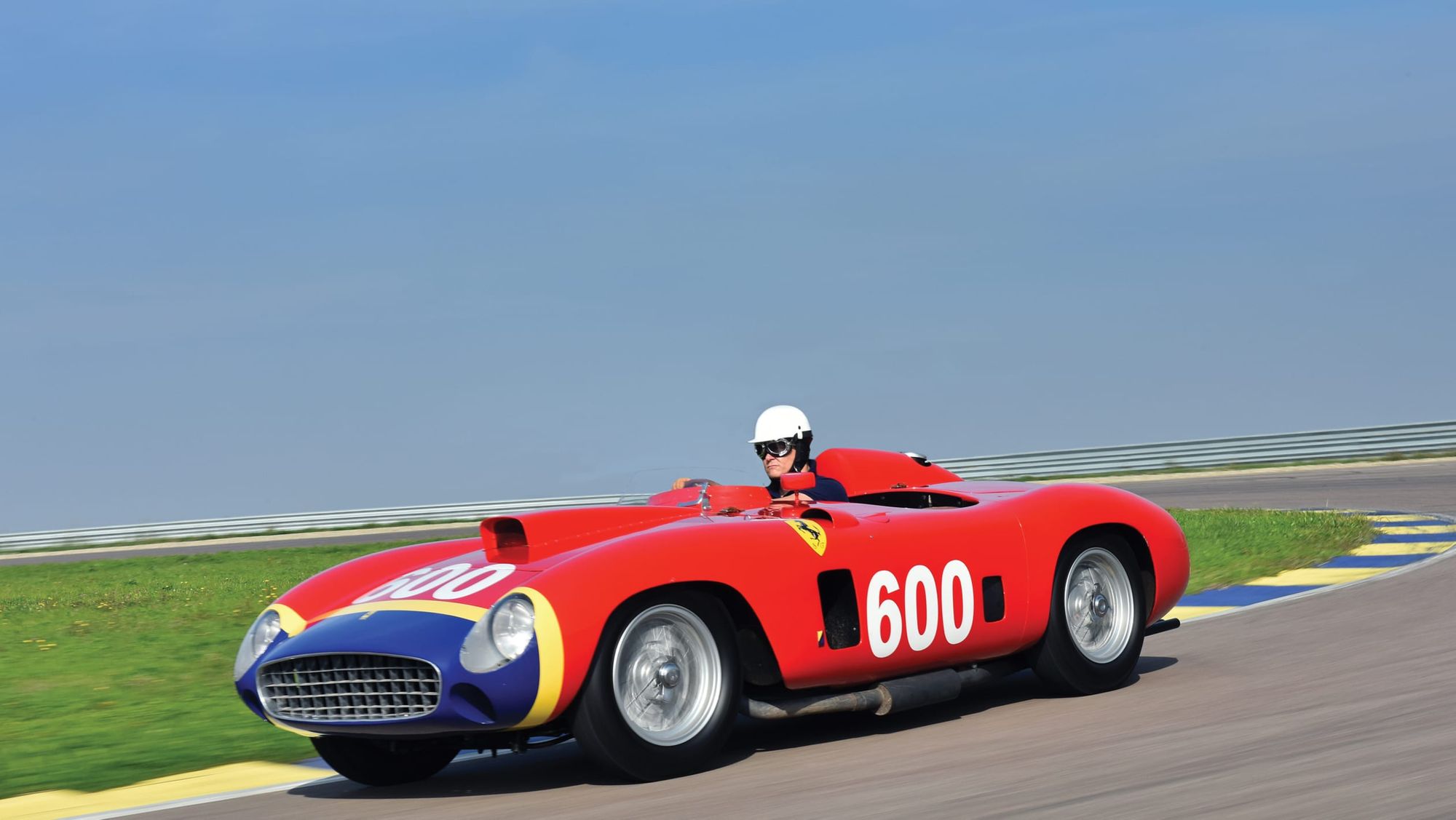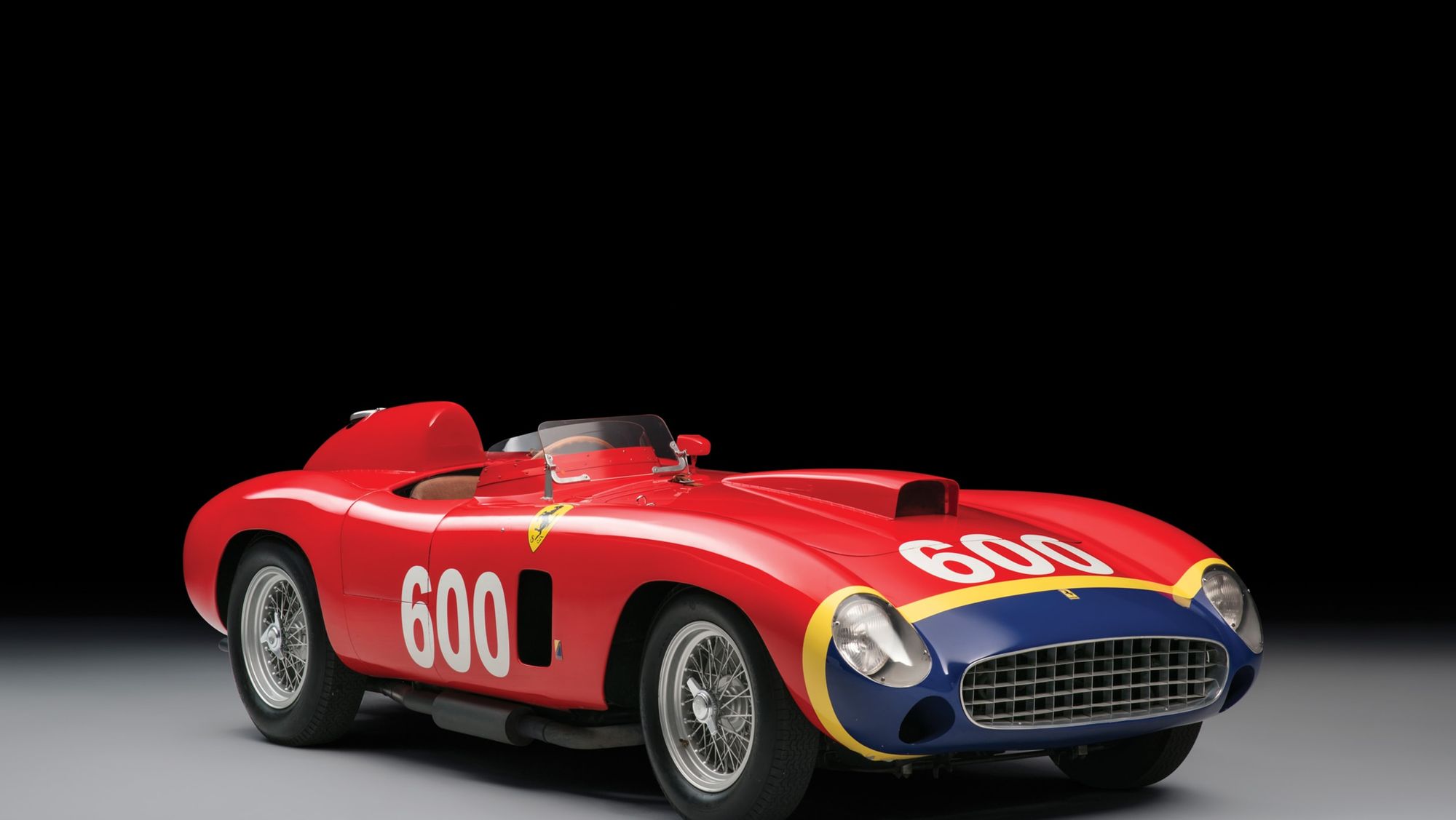 That sounds like a really exciting event to have been a part of! Second question: your favourite place to go boating?
It has to be Lago Maggiore, which is where I keep my boats. Apart from the fact the lake is beautiful and you can navigate three hours all the way up into Switzerland, the boat yard where I keep them is a third generation family business. It's affordable, they're passionate about what they do, and that makes a difference. It's like if you own a race car and you've got a fantastic team that looks after you, that makes all the difference, if you trust them implicitly. So for me, Lago Maggiore for sure.
And an unfair last question: what is your single money-no-object classic car?
Ah, if it has to be only one, it's not a car I would be able to drive, but I think it's from around the period I was born. I remember it in movies and Scalextric; it has to be the Ferrari P/4 sports racing car. I think it just has every quality I want in a car, in terms of beauty, performance, history, brand, everything!
It's a great one to end on! Peter, thanks so much for your time today, and for a really great interview.
My pleasure, thanks for asking.
To find out more about Peter and see his latest cars and boats for sale, you can visit his website at https://www.pjwallman.com/.
---
---