Glitz In The Pits: The Stars Who Race Cars
On the track, everyone is equal, and your driving does the talking. Motor racing has long been seen as a true test of skill and character, which pays no attention to who you are or how influential you may be elsewhere. Perhaps that is why it attracts such a variety of people who, despite successful careers in their own fields, are compelled to prove themselves on the tarmac and put their health and wealth on the line in pursuit of glory.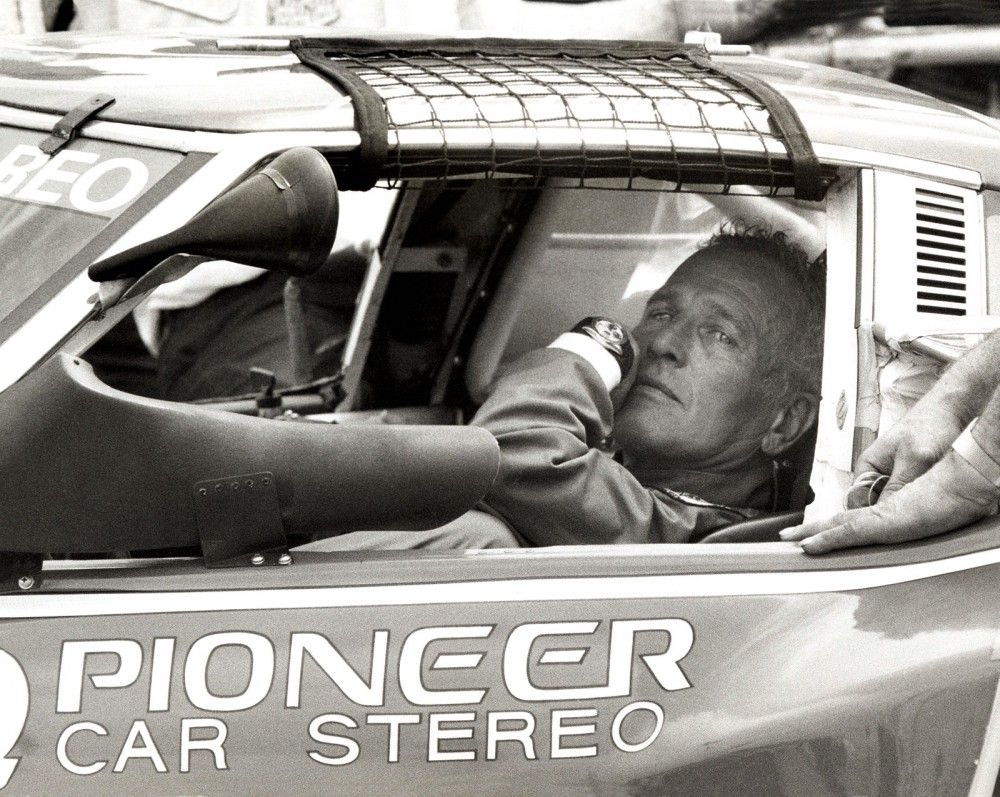 This week the Apex has compiled a list of notables from the world of film and entertainment who have been brave enough to leap behind the wheel, from talented amateurs to those who brought home silverware in abundance. There are many we have missed off our list (afraid James Dean, Caitlyn Jenner [*Bruce at the time of racing], Tom Cruise and Jodie Kidd sadly did not make the cut this time!), but we are certain that with the right preparation, your next escapade on track has every chance of being just as dramatic and memorable as theirs!
Written by Hector Kociak for The Apex by Custodian. Edited & produced by Charles Clegg and Guillaume Campos.
Patrick Dempsey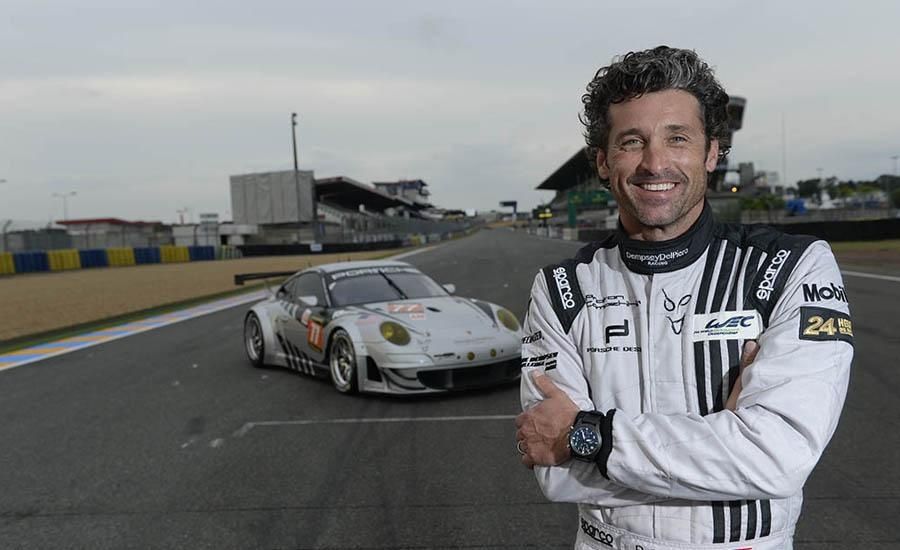 Many readers will no doubt be familiar with Patrick Dempsey's role as neurosurgeon Derek 'McDreamy' Shepherd in the critically acclaimed series 'Grey's Anatomy'. The same readers will also probably be aware that he came second in People Magazine's 'Sexiest Men Alive' list in 2005 and 2006. Less well known, however, is Patrick's love of cars and motor racing. As well as having an extensive collection of vintage and modern sports cars, this experienced screen actor is an avid racing driver, having participated in four outings at Le Mans and a whole host of other race series.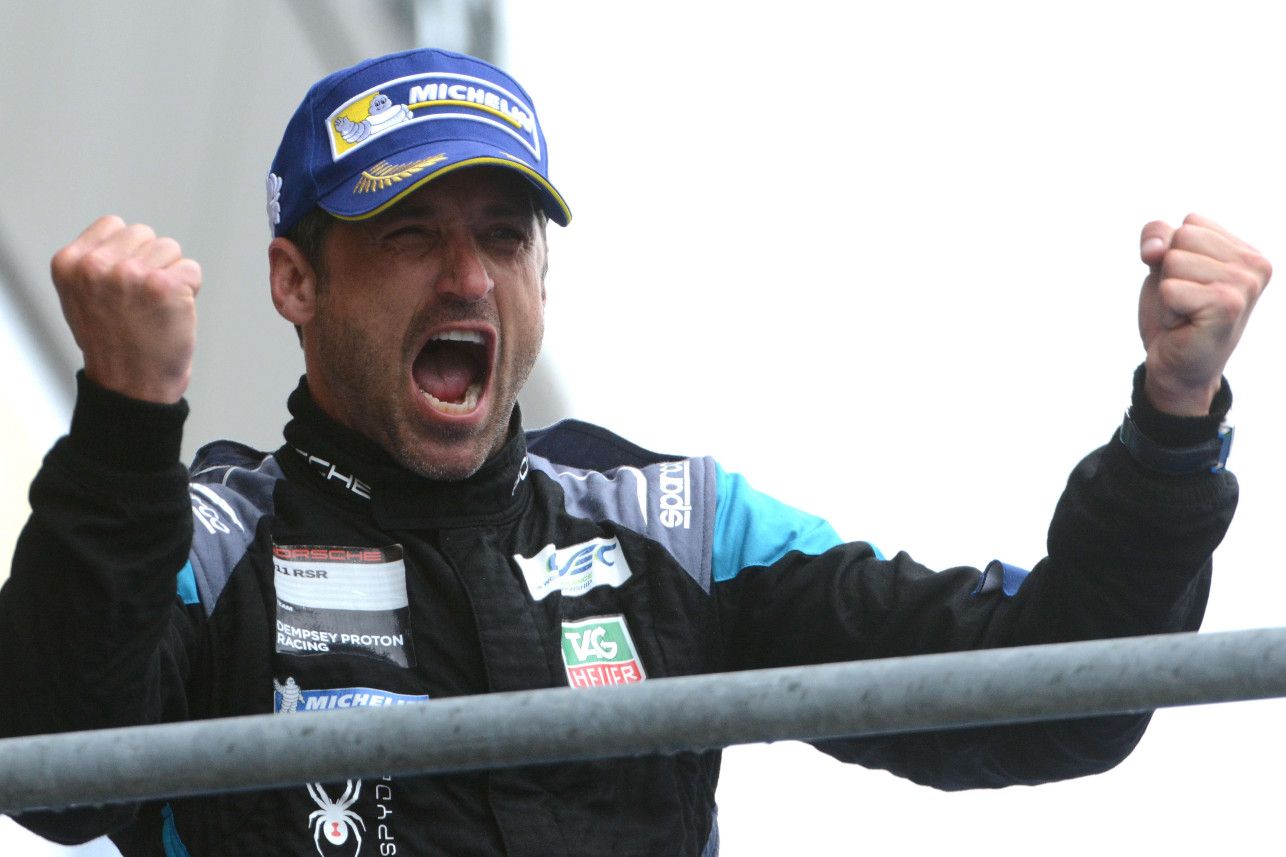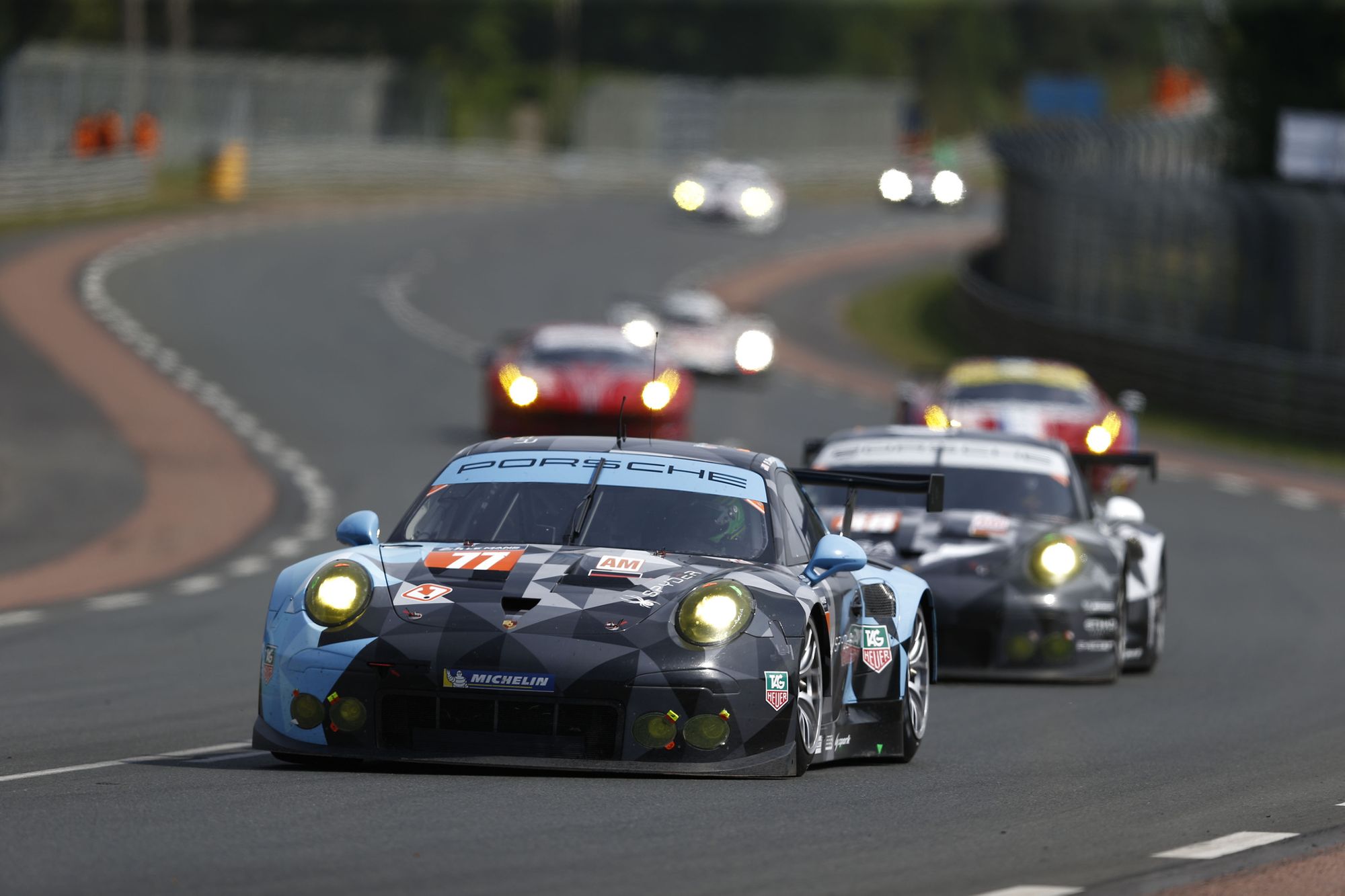 In 2015 he achieved a second place Le Mans class finish in the Dempsey-Proton Racing Porsche 911 RSR alongside Patrick Long and Marco Seefried, and he has also put in impressive performances in the IMSA Sports Car Championship. While Dempsey's scalpel-sharp driving has also been on display in events as varied as the Porsche Supercup, Maserati Trofeo World Series and Baja 1000 over the years, these days he has taken a step back from active track duties, preferring to concentrate on management of his racing team, philanthropic work, and (as our pit crew inform us) one last throw of the dice at being crowned the Sexiest Man Alive.
Paul Newman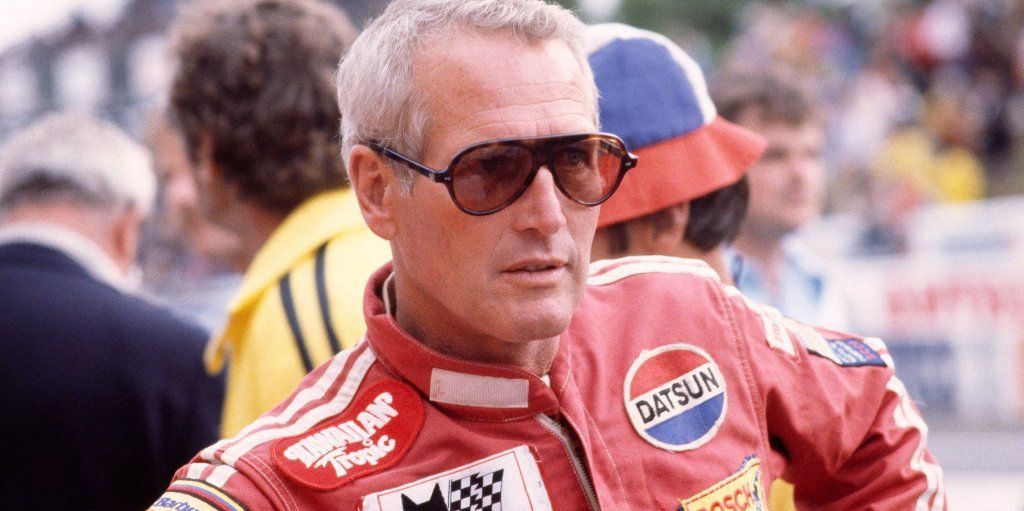 Paul Newman's first taste of racing came at the age of 43 during driver training for his role in 'Winning', a 1969 film in which he played struggling race car driver Frank Capua. One of the first students of Bob Bondurant's Racing School, Newman showed considerable talent, and three years later decided to go all-in on racing, earning his SCCA licence in a Lotus Elan before graduating to racing a Datsun 510.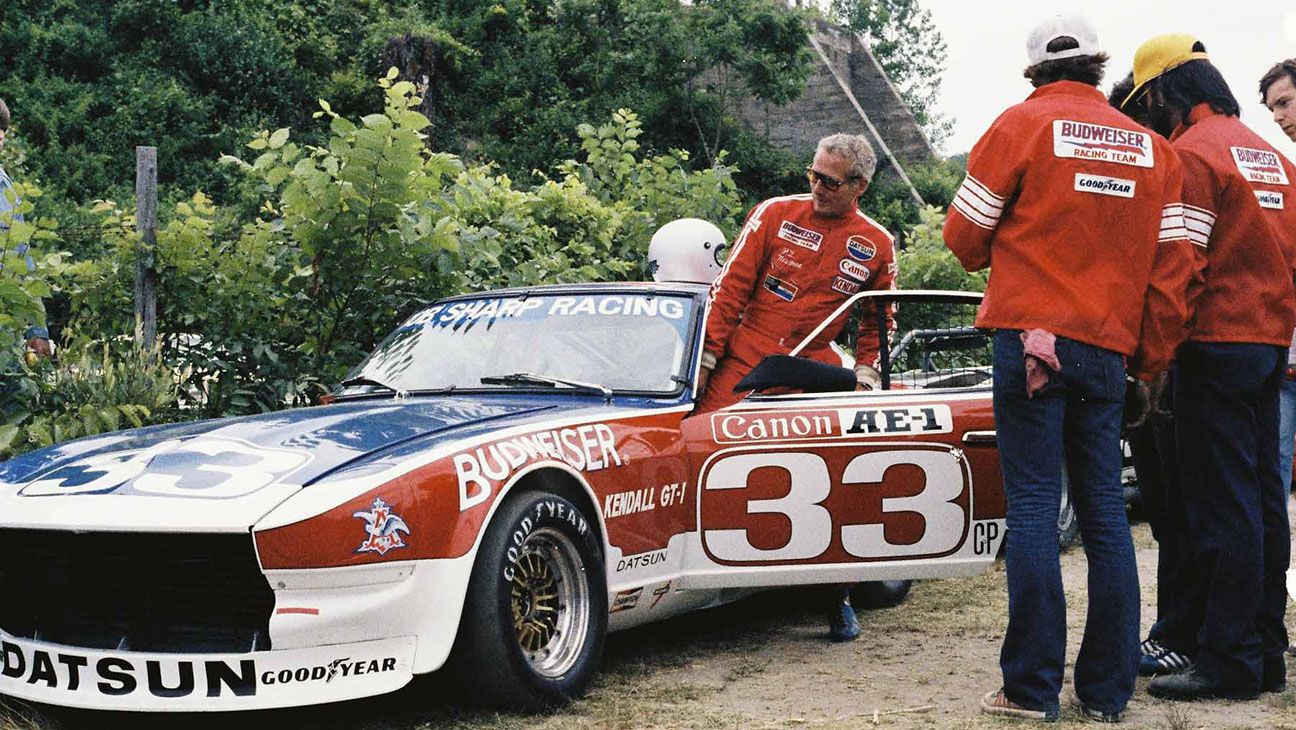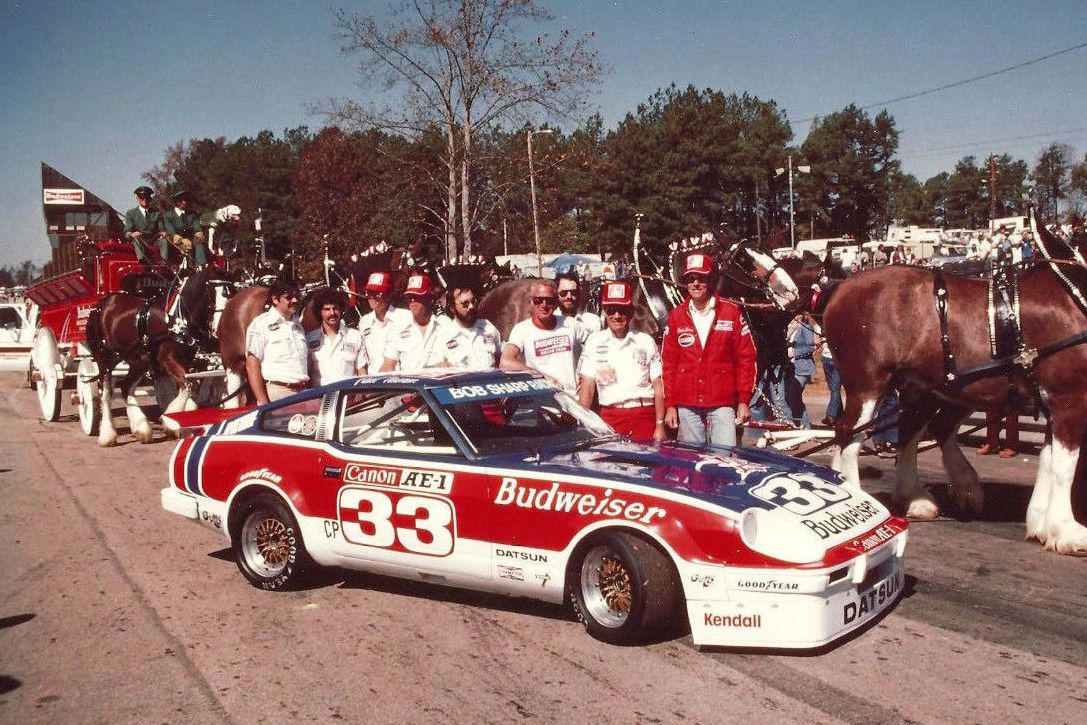 In 1972 he entered his first professional race for Bob Sharp Racing (for whom he would compete frequently until the mid-'90s), and in 1976 Newman became a SCCA Class D champion in a Triumph TR6, the first of his four SCCA championships. More successes followed before a Le Mans podium and class win in 1979, driving the Kremer Racing Porsche 935 alongside Rolf Stommelen and Dick Barbour. It was not a bad performance for a 54-year-old late bloomer who had only started racing in anger a decade prior and as a side project. Newman would continue to defy expectations by taking a class win at the 1995 Daytona 24h in a GTS-1 Ford Mustang at the age of 70, and making racing appearances until a year before his death in 2008.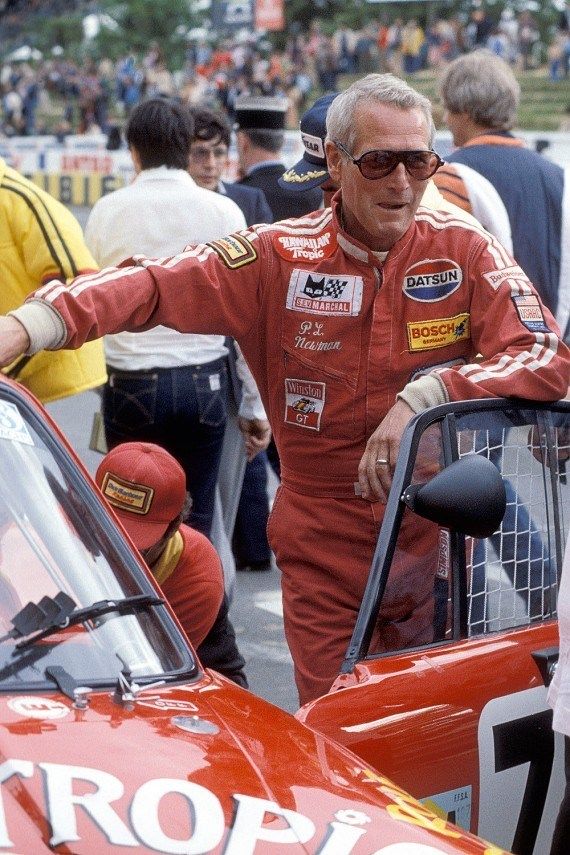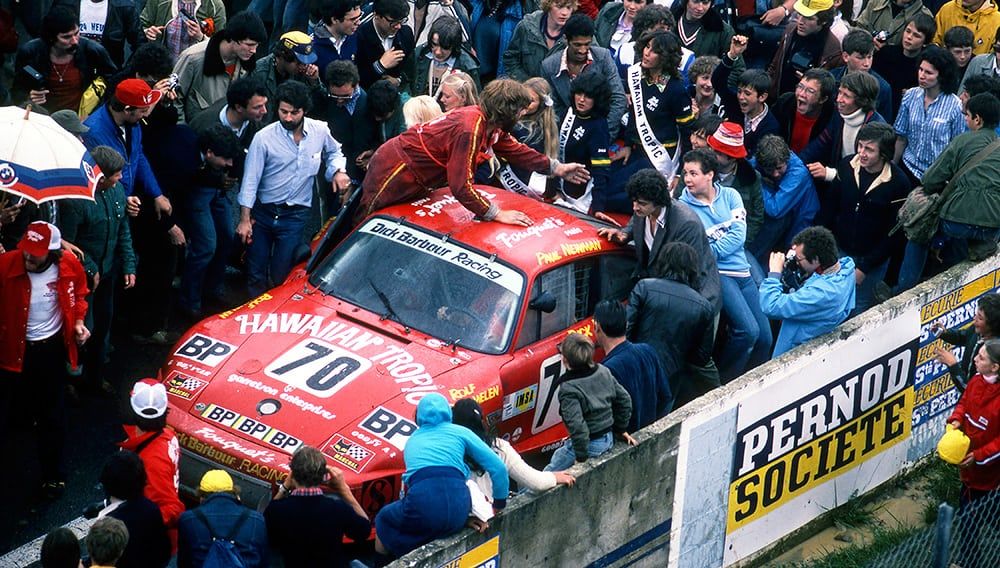 Alongside his own driving exploits, Newman also found time to co-own the Newman Freeman Can-Am racing team as well as the hugely successful Newman/Haas CART/ChampCar team, which won 8 drivers' championships during its existence from 1983-2011. To top it all off, according to last week's interviewee David Gandy, Paul Newman was also probably one of the best looking men to have ever lived. Some people have all the luck...
George Lucas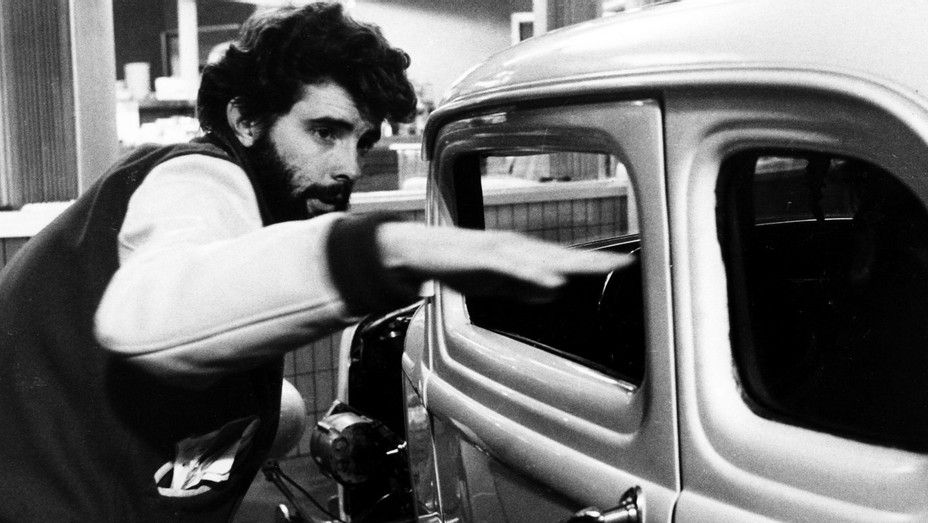 A long time ago in a galaxy far, far away, George Lucas was a rule-breaking drag racer in Modesto, California, always on the hunt for tricks to help achieve warp speed in his Autobianchi Bianchina. A car obsessive, he would spend all day working on cars at a local garage, dreaming of being a professional racing driver. However a serious accident shortly before his graduation in 1962, where he was broadsided by a fellow street racer, left his Autobianchi completely destroyed and a young George Lucas fighting for his life in the local hospital.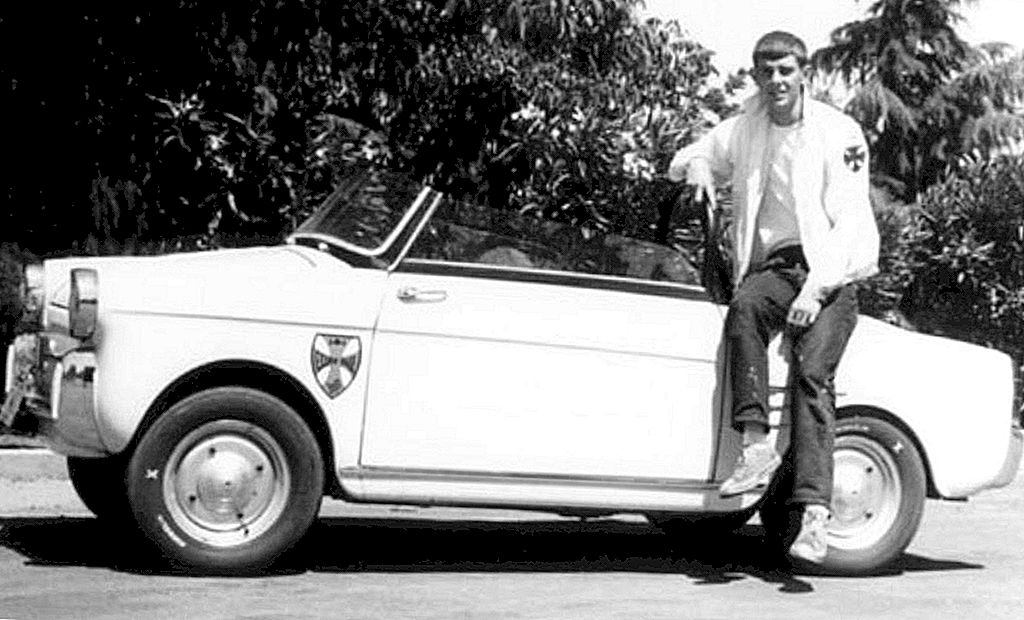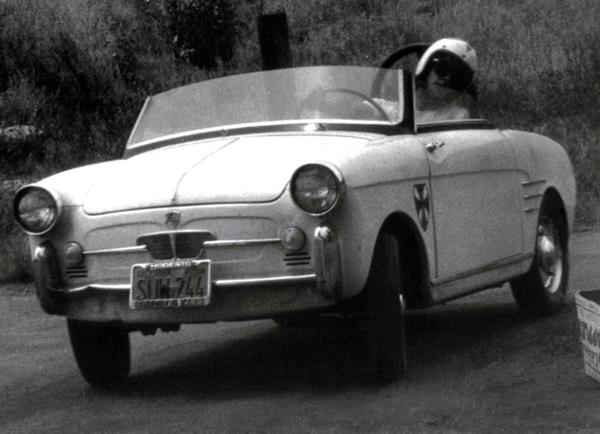 The near-death experience made him realise that perhaps the life of a racer was not for him; he went on to pursue his interests in photography and filmmaking to become the legendary director he is today. Apparently George remains an enthusiast, although we wonder what spectacles of speed the world would have witnessed if that 1962 race had gone his way!
James Garner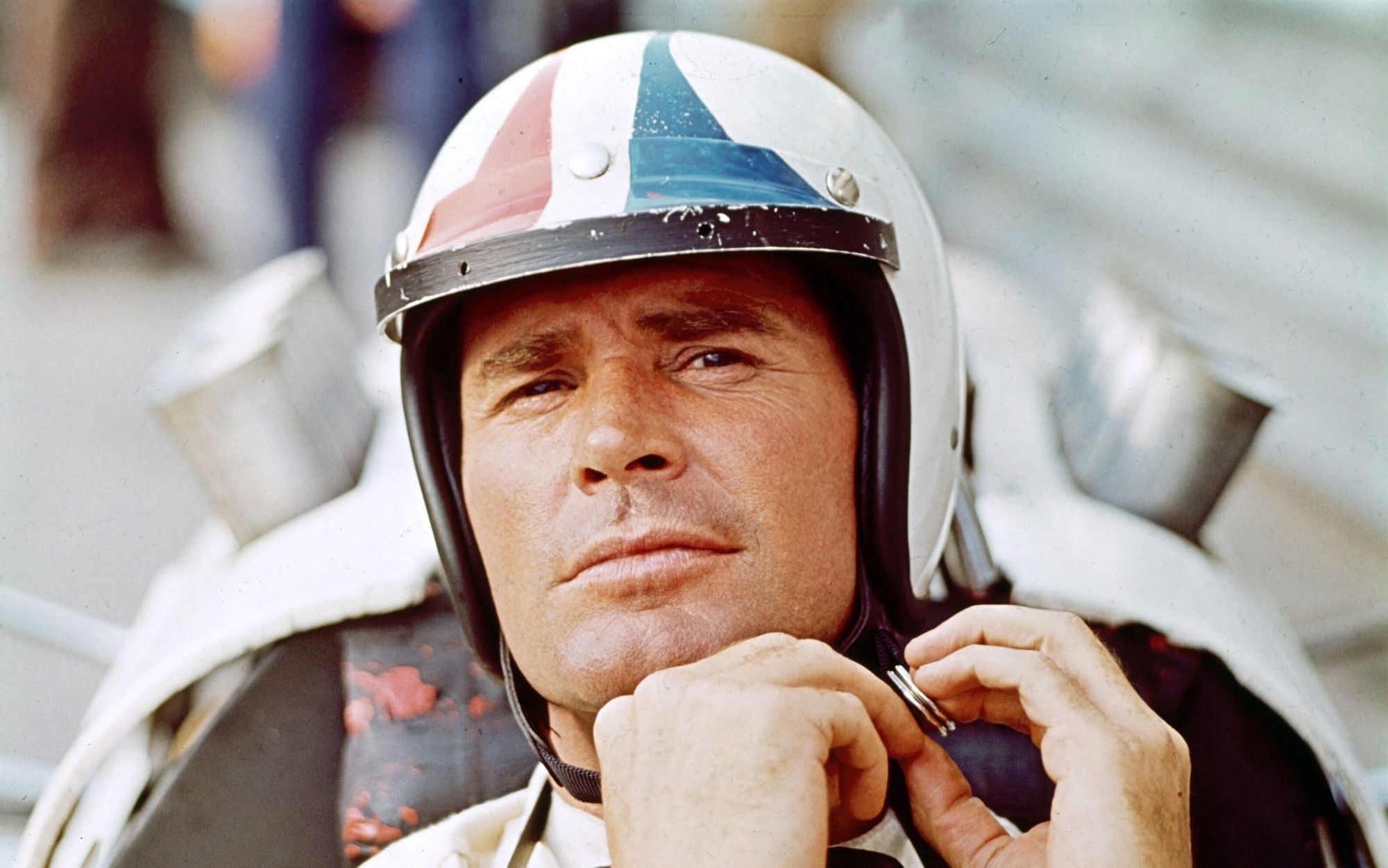 In his role as Pete Aron in John Frankenheimer's wonderful 1966 film 'Grand Prix', James Garner found it easier than most of the other actors to play the part of a full-blooded F1 driver, gathering praise from the professional drivers present for his skills. Having spent significant time at Willow Springs Raceway in the hands of Bob Bondurant in preparation for the role, and six months during filming in the company of Phil Hill, Graham Hill, Fangio, Jim Clark, Jack Brabham, Dan Gurney, Ritchie Ginther and Bruce McLaren, Garner took his talents behind the wheel into the real world. His American International Racing team was the result, which began competing soon after the film's release fielding L88 Corvettes and Lola T70s at Daytona and Sebring, alongside a number of Formula 5000 entries.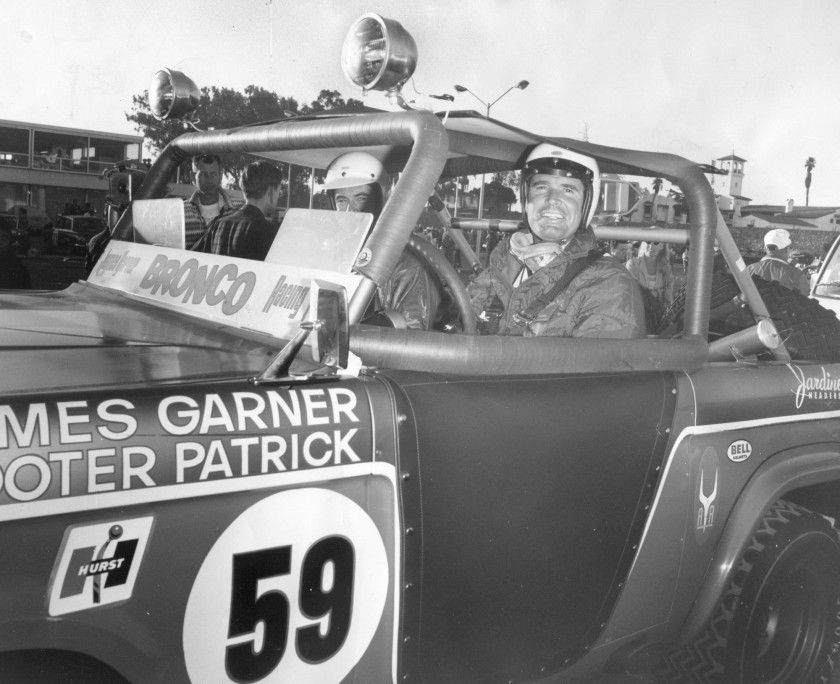 While contractual and insurance issues prevented Garner from competing as fully as he might have wished on track in the 1970s, he took the opportunity to indulge his passion for off-road racing as well, with numerous desert race entries including a second in class finish at the 1969 Baja 1000 and a victory at the Riverside Off-Road Grand Prix in 1972. In 1978 Garner was inducted into the Off-Road Motorsports Hall of Fame, and had the privilege in the '70s and '80s of driving the Indy 500 pace car a total of three times in 1975, '77 and '85.
Walter Cronkite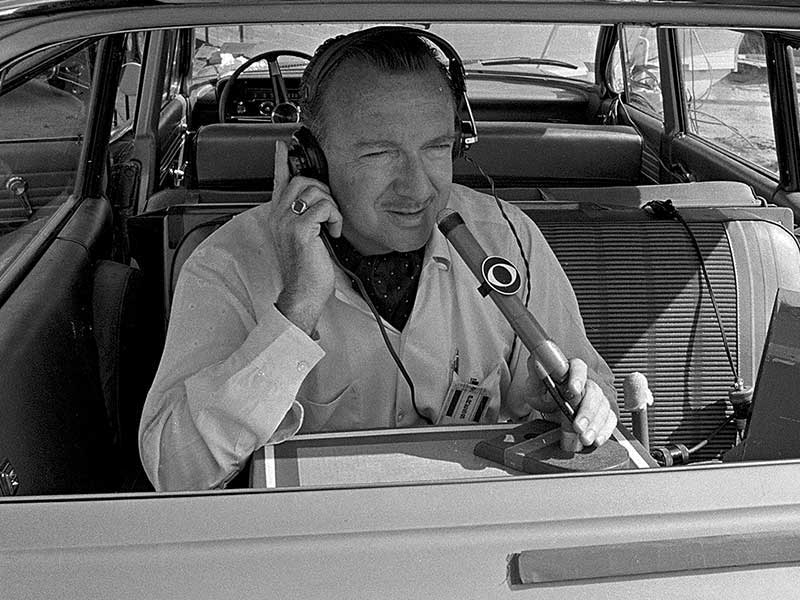 It may come as some surprise that Walter Cronkite, the legendary CBS Evening News anchorman from 1962-1981, was also something of a speed freak. The most trusted man in America, as he was called, who took U.S. audiences through the Vietnam War, the Iran hostage crisis and the Apollo moon missions was always hankering to get out and about in a fast car of some sort. His first racing experiences came in the late 1940s at Watkins Glen and Bridgehampton Raceway in Long Island; the 1950s would see him race a four-cylinder Austin Healey, followed by a Lotus 11, before joining Art Riley's Little Le Mans team at Lime Rock and taking third place overall in a Volvo PV444 in 1959.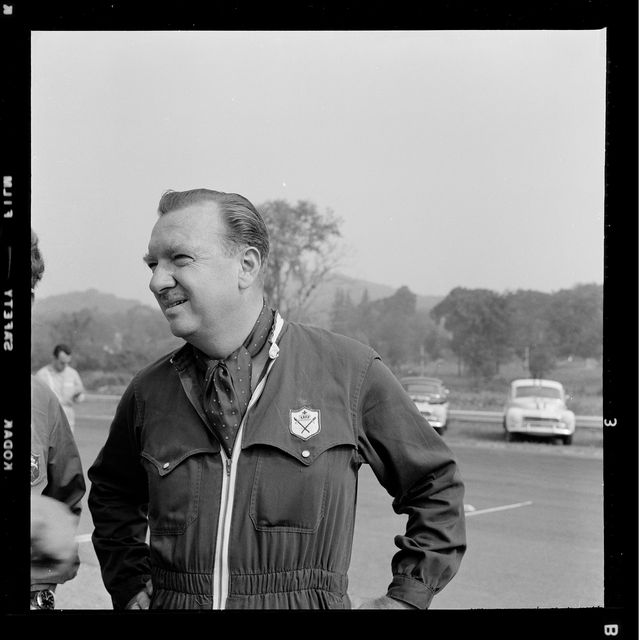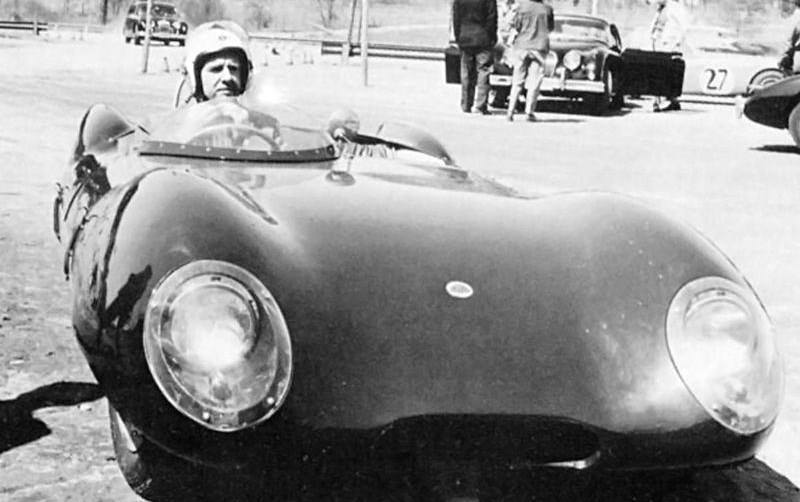 However one of Cronkite's greatest exploits came in the rain-soaked 1959 edition of the 12 Hours of Sebring, in which he not only piloted a Lancia Appia Zagato against a field featuring the likes of Phil Hill, Stirling Moss and Dan Gurney, but filed race reports for CBS radio when not behind the wheel! As his star power grew, Cronkite's auto racing activities were restricted by CBS - not least because of his outing at the '59 American International Rally, which ended with a Triumph TR3 bottom-up in Lake Ocoee. As a consequence, Cronkite's automotive activities were confined to the New York enthusiast scene: meetings of the Madison Avenue Sports Car Driving and Chowder Society at Sardi's, and the embrace of ex-Grand Prix driver Rene Dreyfus at his legendary Le Chanteclair restaurant.
Rowan Atkinson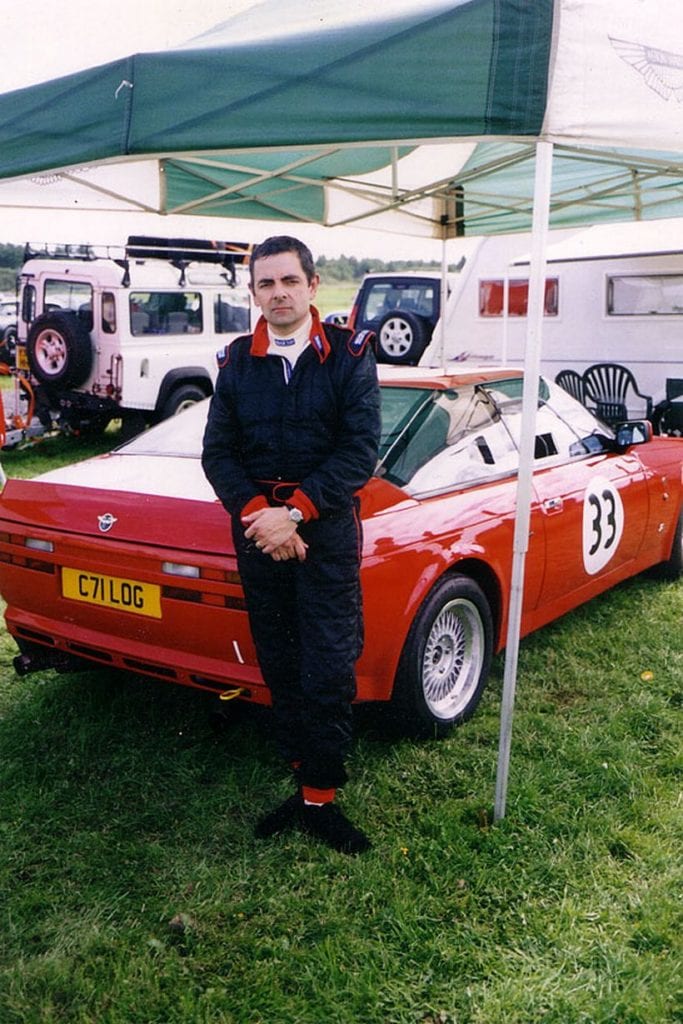 While some might reach for a Mr Bean metaphor when talking about Rowan Atkinson's automotive exploits, at the Apex we prefer Edmund Blackadder. What could be more fiendishly cunning than making a healthy profit on a McLaren F1 40,000 miles after you have driven it into an Oxfordshire hedgerow, or convincing the marshals at the Goodwood Revival to let you drive a Mini Cooper at speed on track while sitting in an armchair on the roof? Lesser men have tried and failed.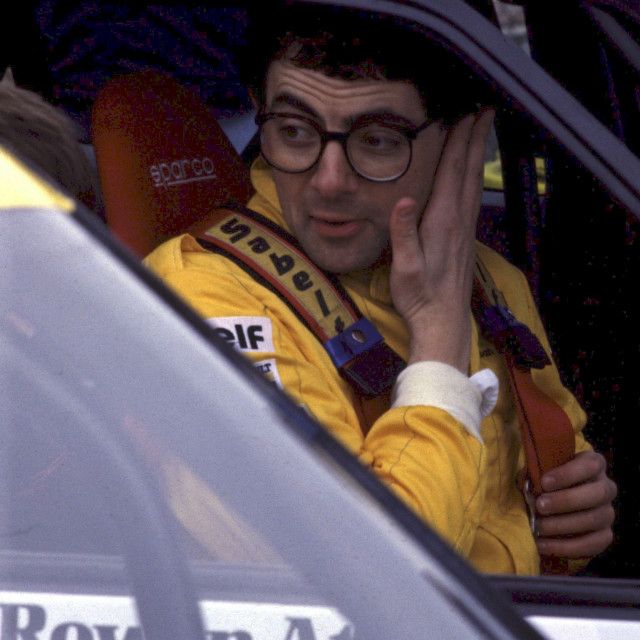 Yet aside from having made some smart automotive investments, the creator of some of Britain's best loved comedic characters is also an extremely committed car lover with a strong line in racing. Two seasons in a Renault 5 GT Turbo series, thrashing and crashing an Aston Martin V8 Zagato with the Aston Martin Owners Club, and sharing stints in a Jaguar Mk7 with Stirling Moss at Goodwood are not the calling cards of a mere observer. While Atkinson's racing experiences have never transformed into more than a serious pastime, we think his excellent portrayal of Sir Tim Birkin in the 1995 television play 'Full Throttle' owes a great deal to his intimate real-life acquaintance with the thrills of motor racing.
---
---