Back In Town: Our London Concours Highlights
It's been a long time coming, but this week the Apex team managed to get out and about at one of our favourite London classic car events: the London Concours, held annually on the perfectly manicured grounds of the Honourable Artillery Company in the City of London. Blessed with glorious weather and a capacity crowd, it was yet again a reminder of just how enjoyable a gathering of enthusiasts and great automobiles can be.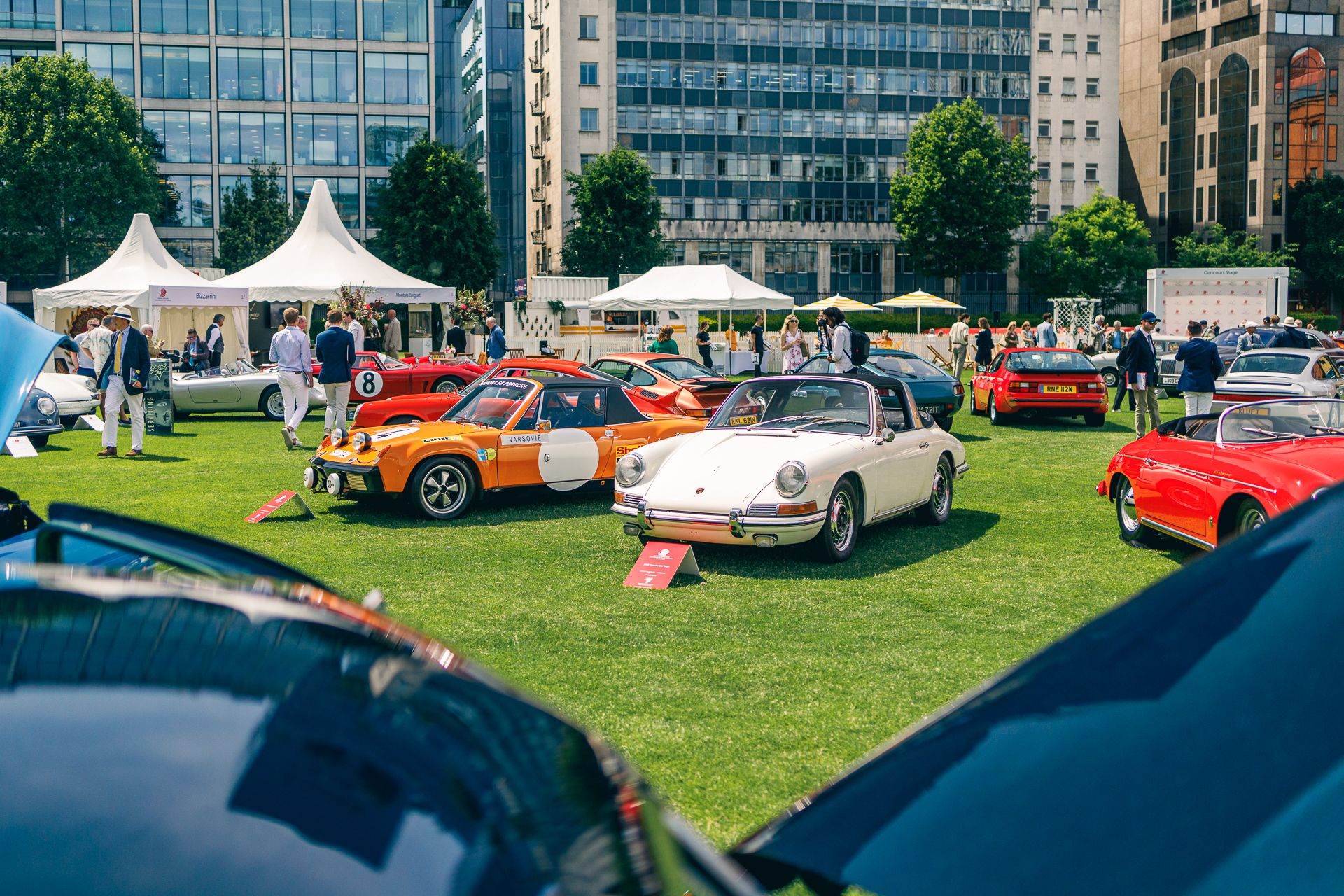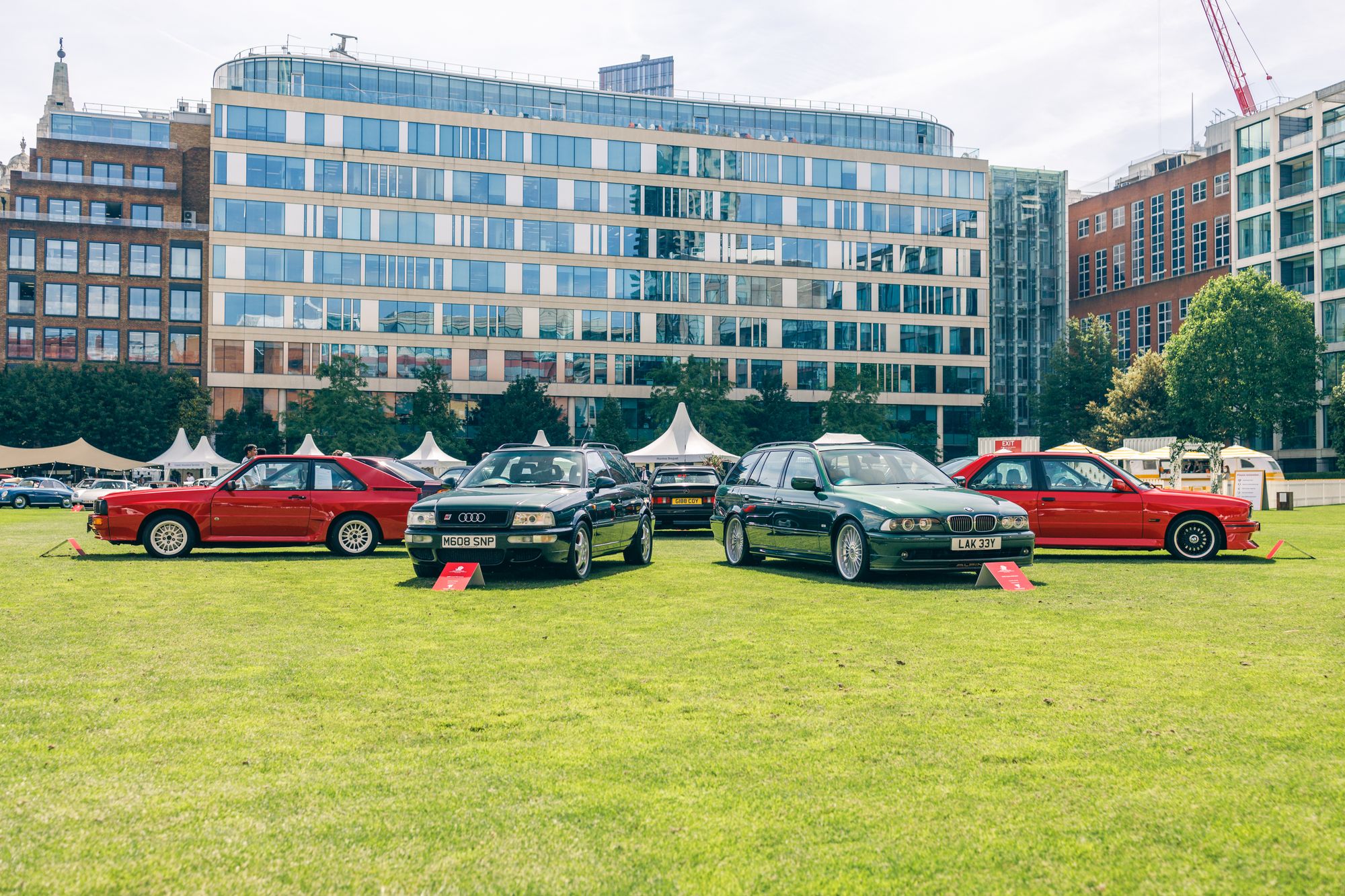 The 2021 edition of the London Concours saw competition and displays in numerous categories, from classic Italian berlinettas and supercars to the great marques of Porsche and Lotus, with American Kustoms and German Young Timers in the mix too. We've gathered our highlights from the event for this week's Apex to give everyone back home a taste of what we hope is the first of many such events making a return to the calendar.
Written by Hector Kociak for The Apex by Custodian. Edited & produced by Charles Clegg and Guillaume Campos. Photography by Charlie B Photography (https://www.charlieb.photography/)
1957 Lotus Eleven LM150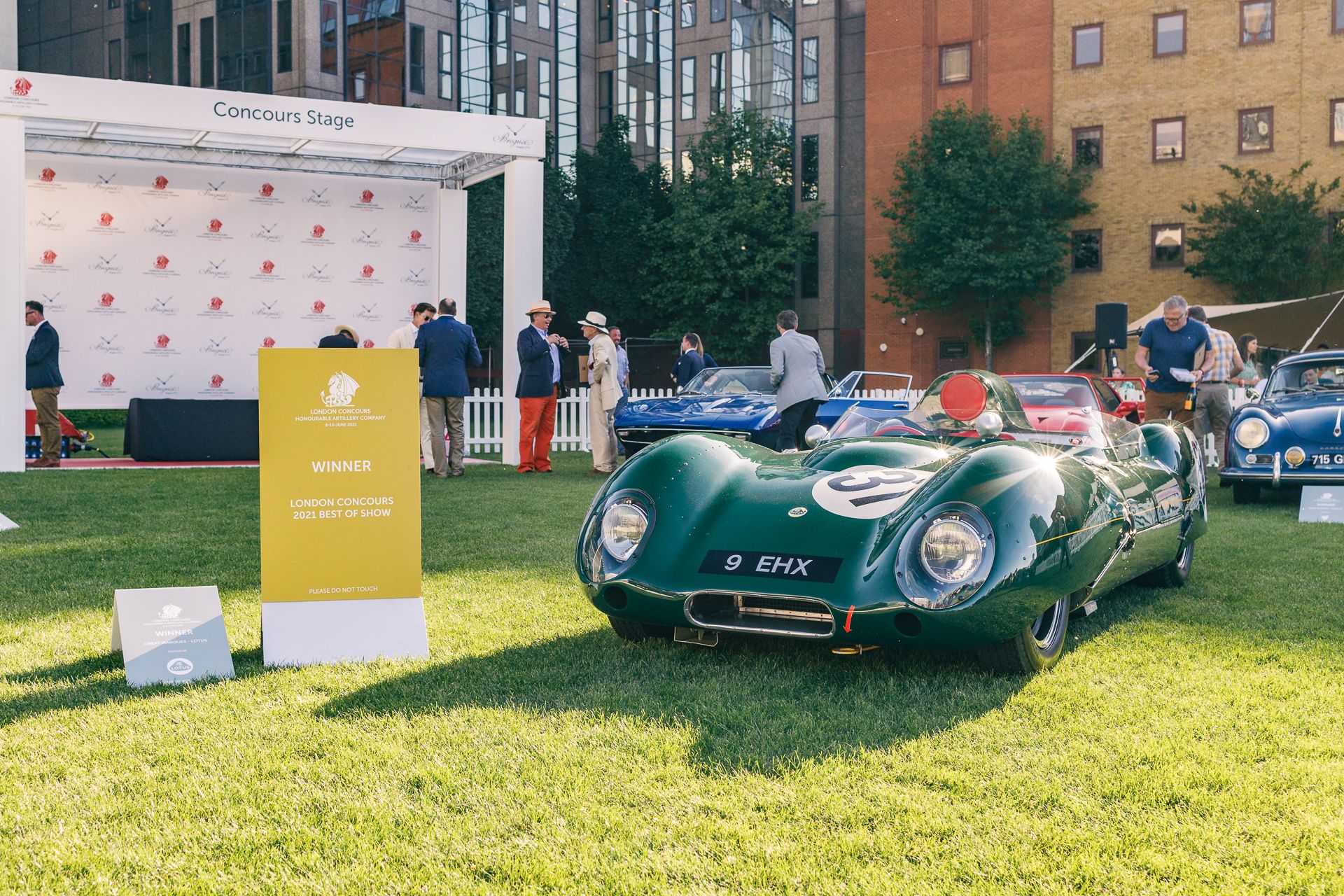 This year's edition of the London Concours featured a celebration of the Lotus marque, showcasing 11 of the rarest Lotus cars ever made. Pick of the bunch (and winner of the Best In Show award) was the Lotus Eleven LM150, a former Team Lotus works entry raced at Rouen and Reims in 1957 by Herbert Mackay-Fraser, and later piloted by Jim Hall of Chaparral fame. Restored in 2006, this chassis has raced competitively in many historic events, including the Madgwick Cup at the 2017 Goodwood Revival, where it took first place.
1956 Porsche 356 1500 GS Carrera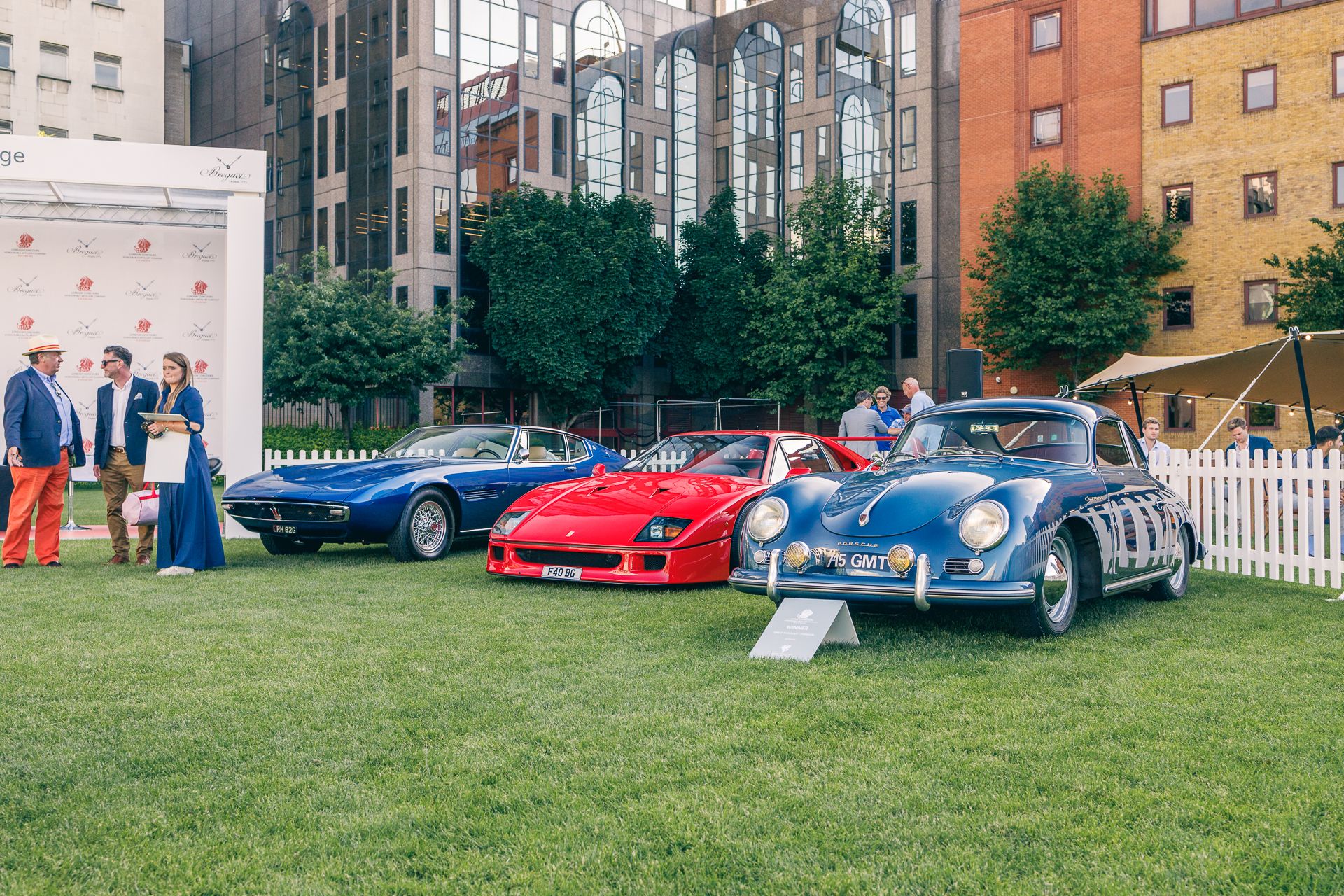 The first RHD Carrera ever built, and one of only two such cars built at Zuffenhausen to UK specification, this delightful Porsche 356 in Aquamarine Blue Metallic was the winner of the Great Marques - Porsche category.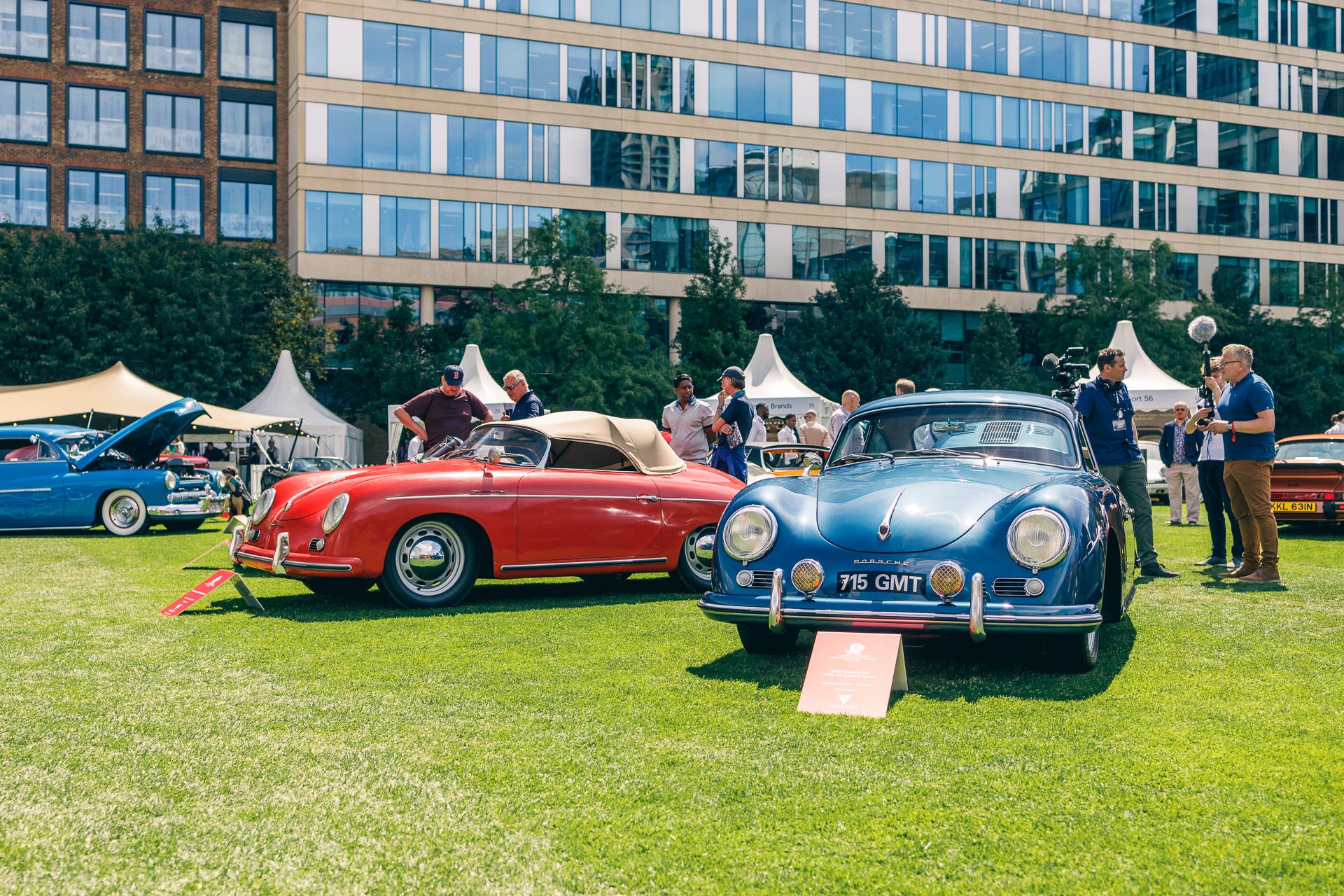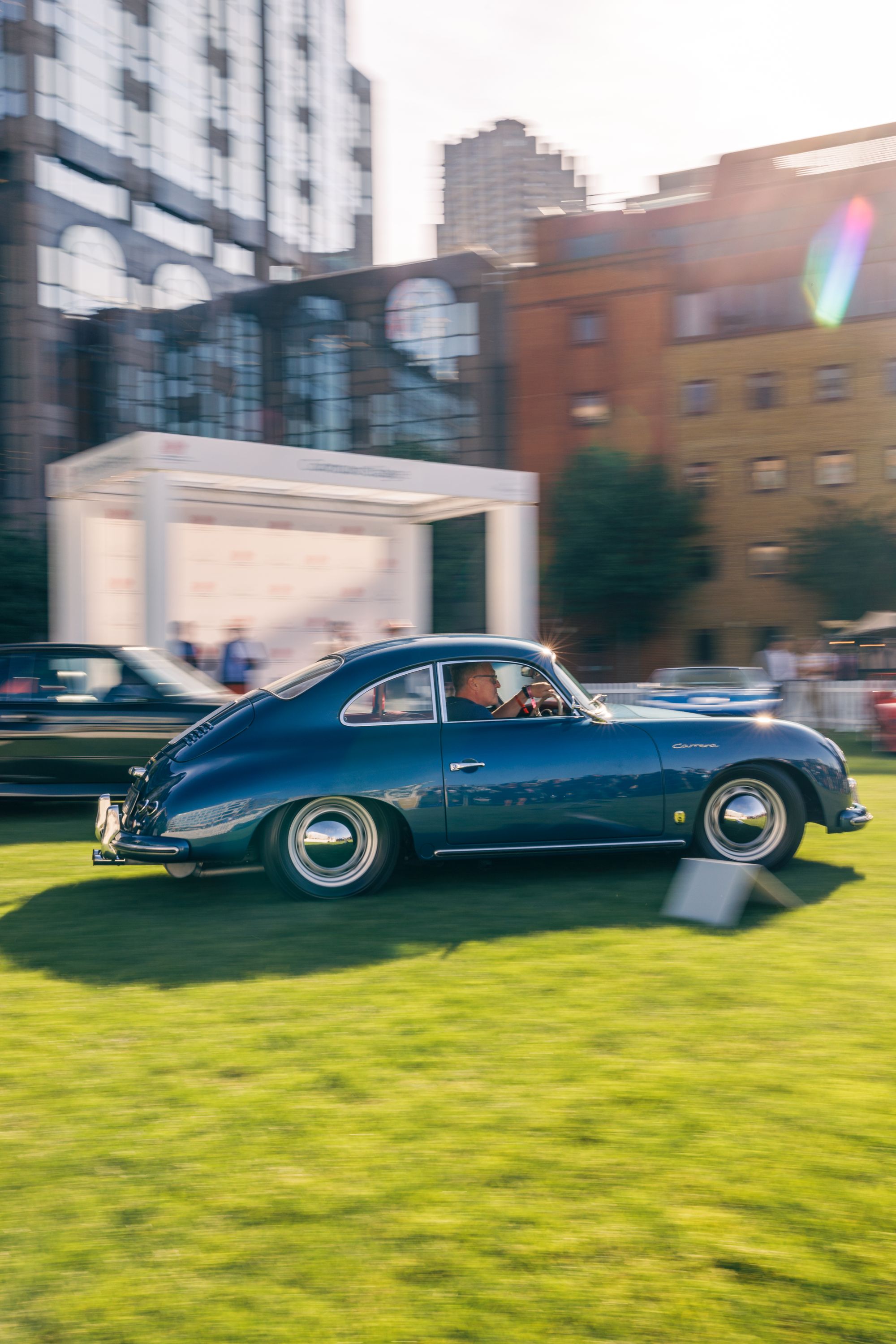 1991 Ferrari F40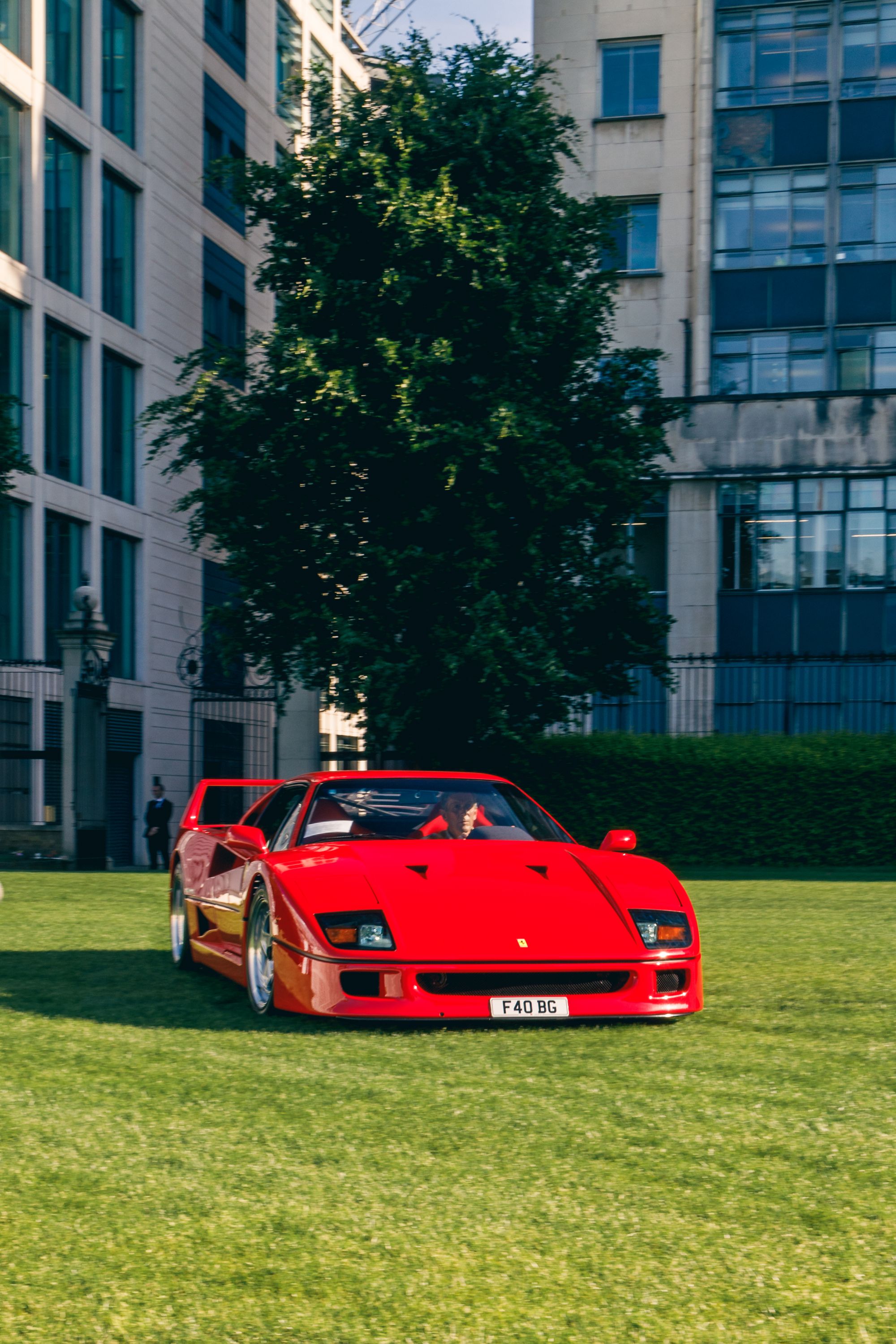 The winner of the prize in the 200mph Club display, celebrating the early pioneers and recent contenders for the crown of road car performance, this Ferrari F40 triumphed over exquisite competitors such as a 2007 Bugatti Veyron, 1990 Lister Le Mans, 2020 Koenigsegg Regera and a 2000 Lamborghini Diablo GT. And who can blame the judges? Nicola Materazzi's feat of engineering clothed in one of Pininfarina's greatest bodies retains its magic to this day.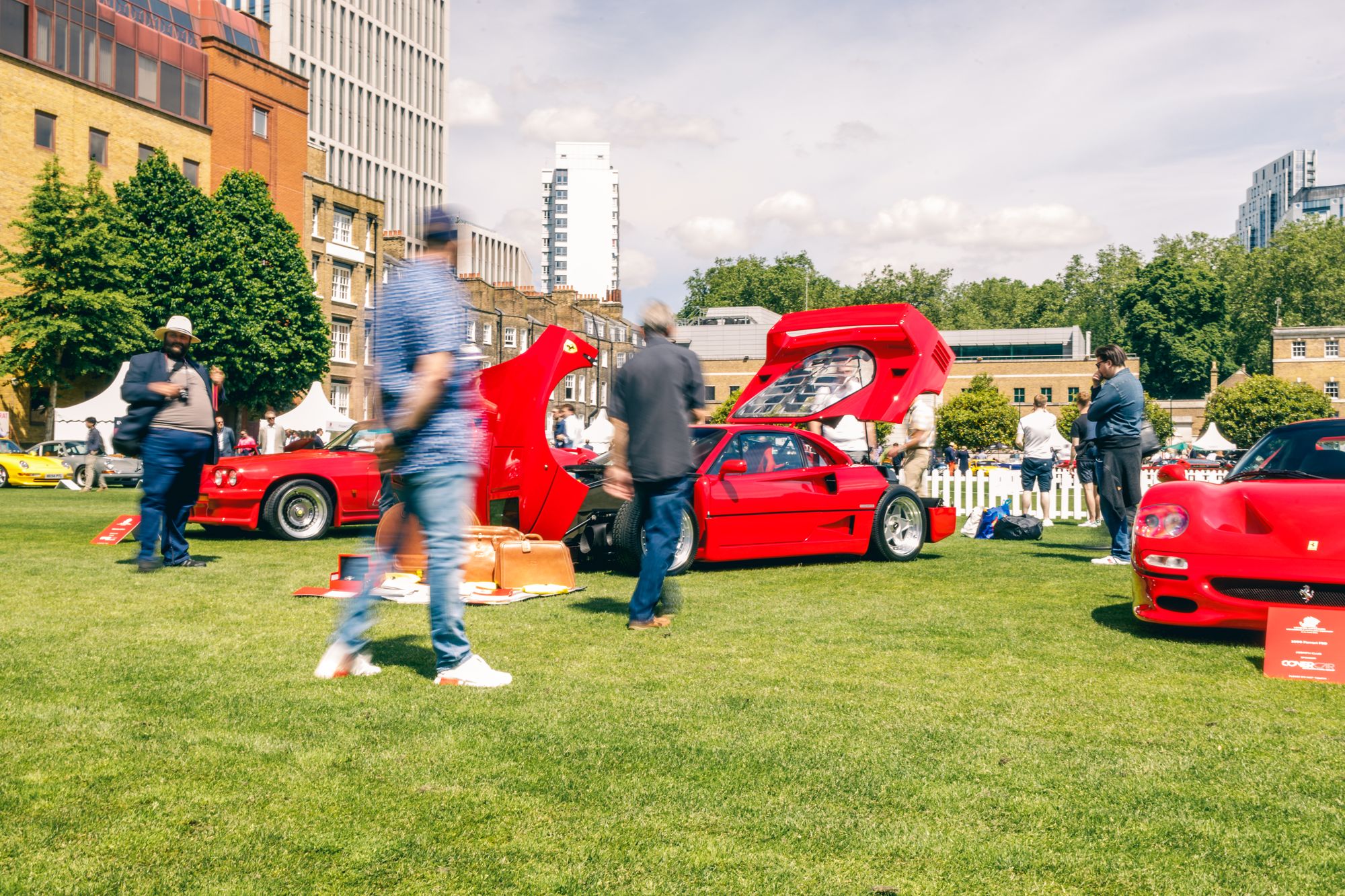 1969 Maserati Ghibli
Celebrating the golden era of sports car design, the Italian Berlinetta class saw stiff competition between some of the most desirable and shapely creations of the 1960s, including a 1968 Iso Grifo GL 365 and a jaw-dropping ex-Stirling Moss 1961 Ferrari 250 SWB/Comptezione '61 Sefac Hot Rod. While the latter won the Chairman's Award (being the car Peter Read would quite simply be happiest driving off himself), it was the Ghia-designed 1969 Maserati Ghibli which took the prize.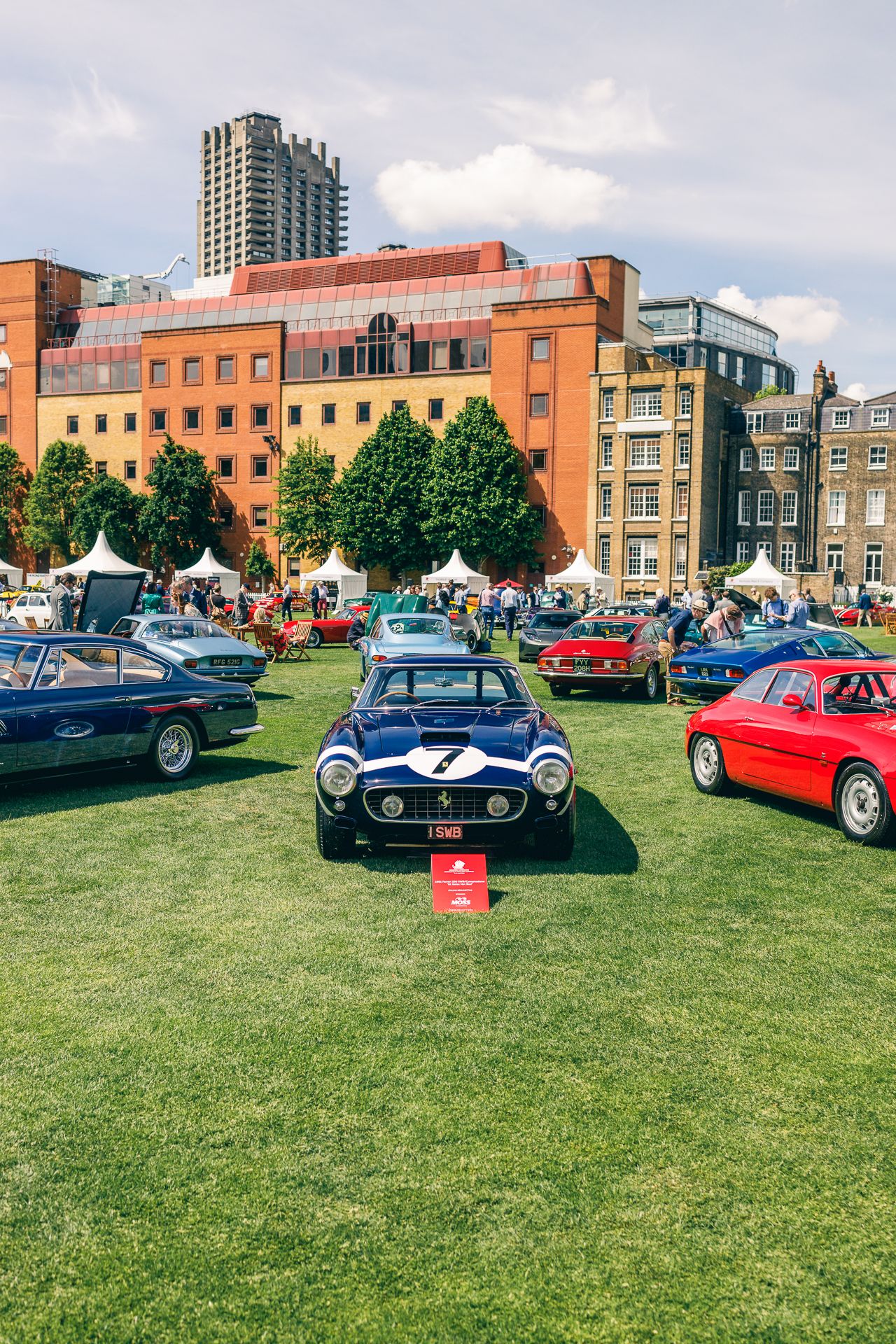 1991 Mercedes-Benz 560 SEC Koenig Specials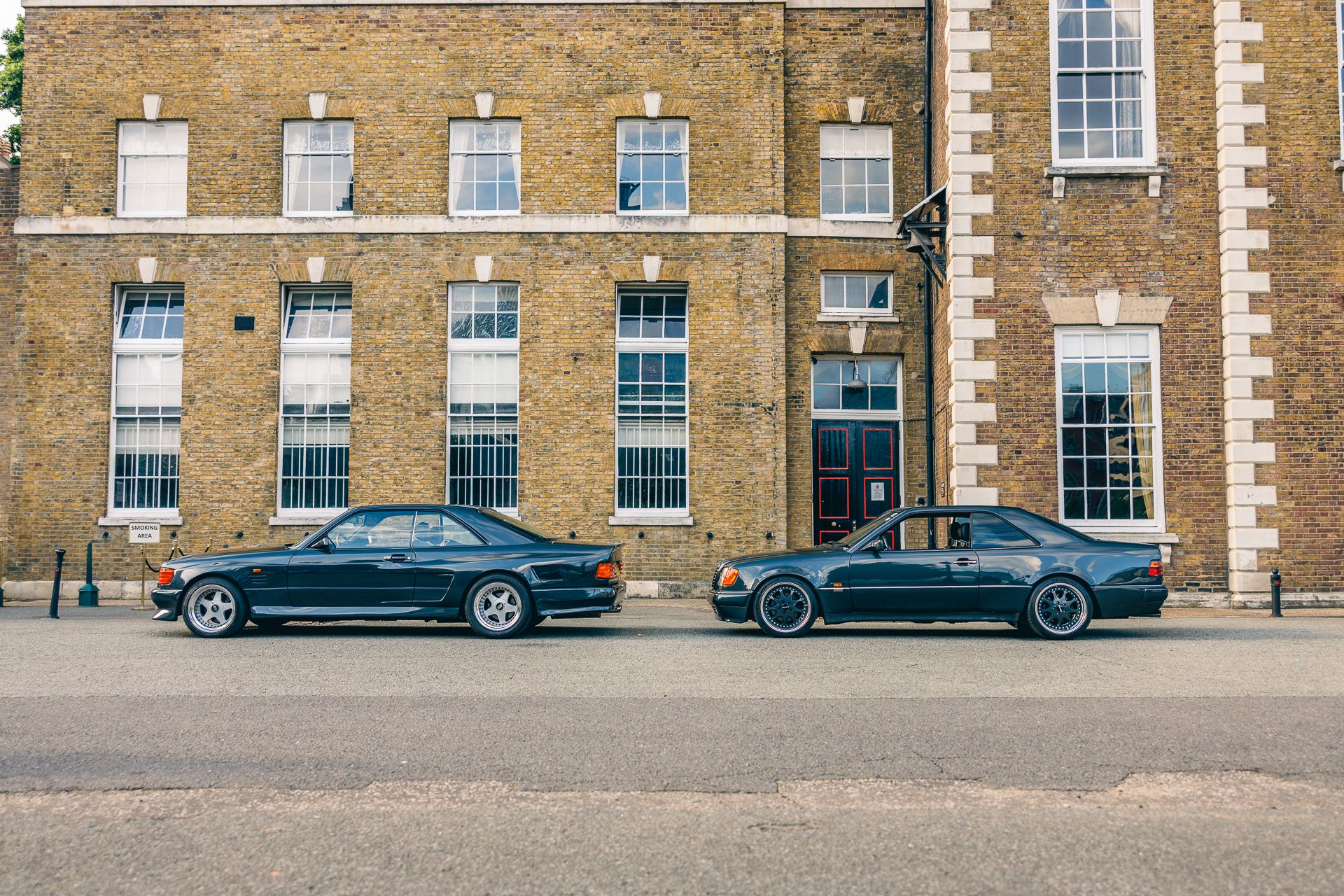 The Young Timers category saw a number of Teutonic crowd-pleasers from the '80s and '90s make an appearance, with the 1991 Mercedes-Benz 560 SEC Koenig Specials taking the spoils. We say there is simply nothing that buys you street cred like a '90s Mercedes with an absurd body kit and a monstrous V8, in black, driven slowly and menacingly...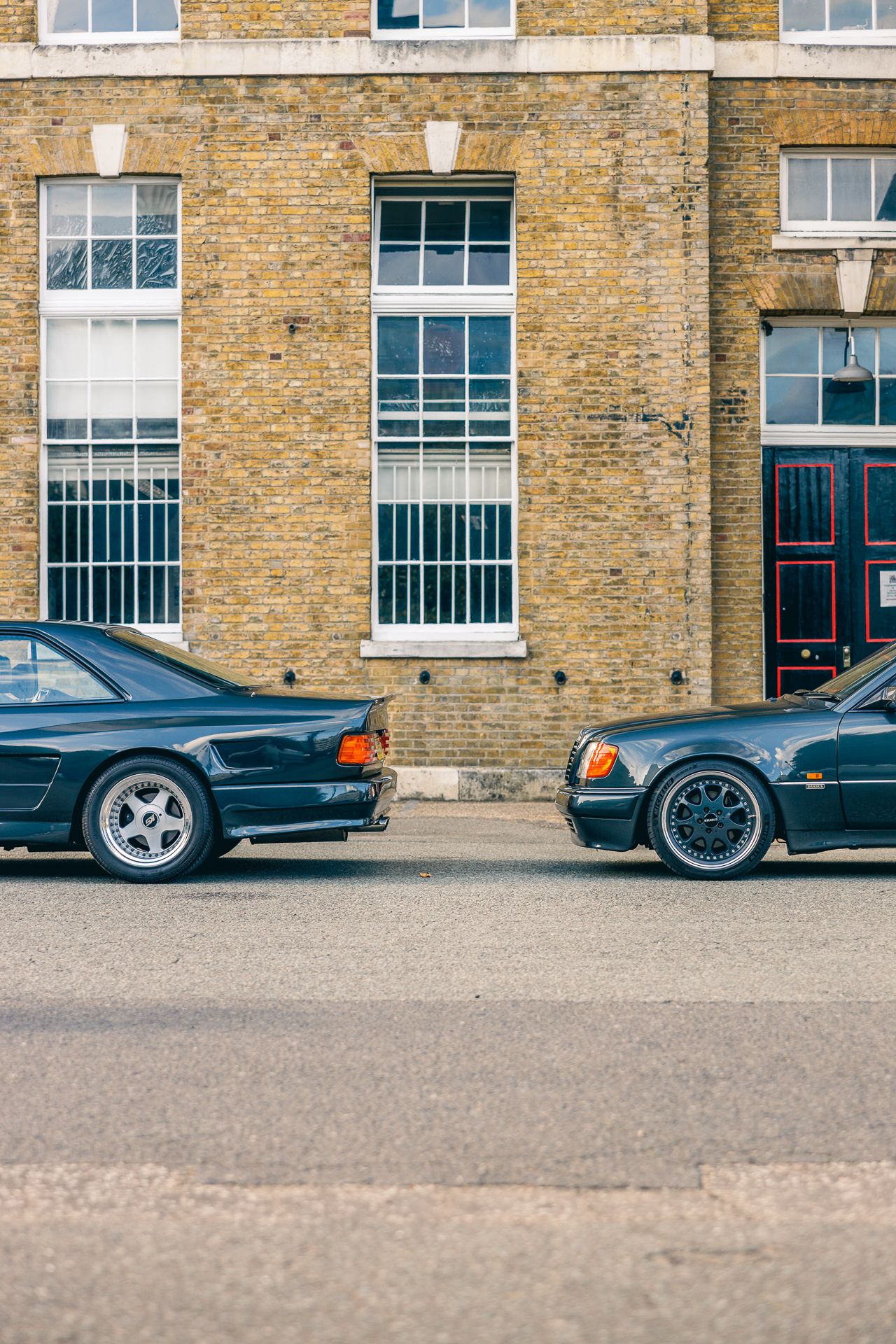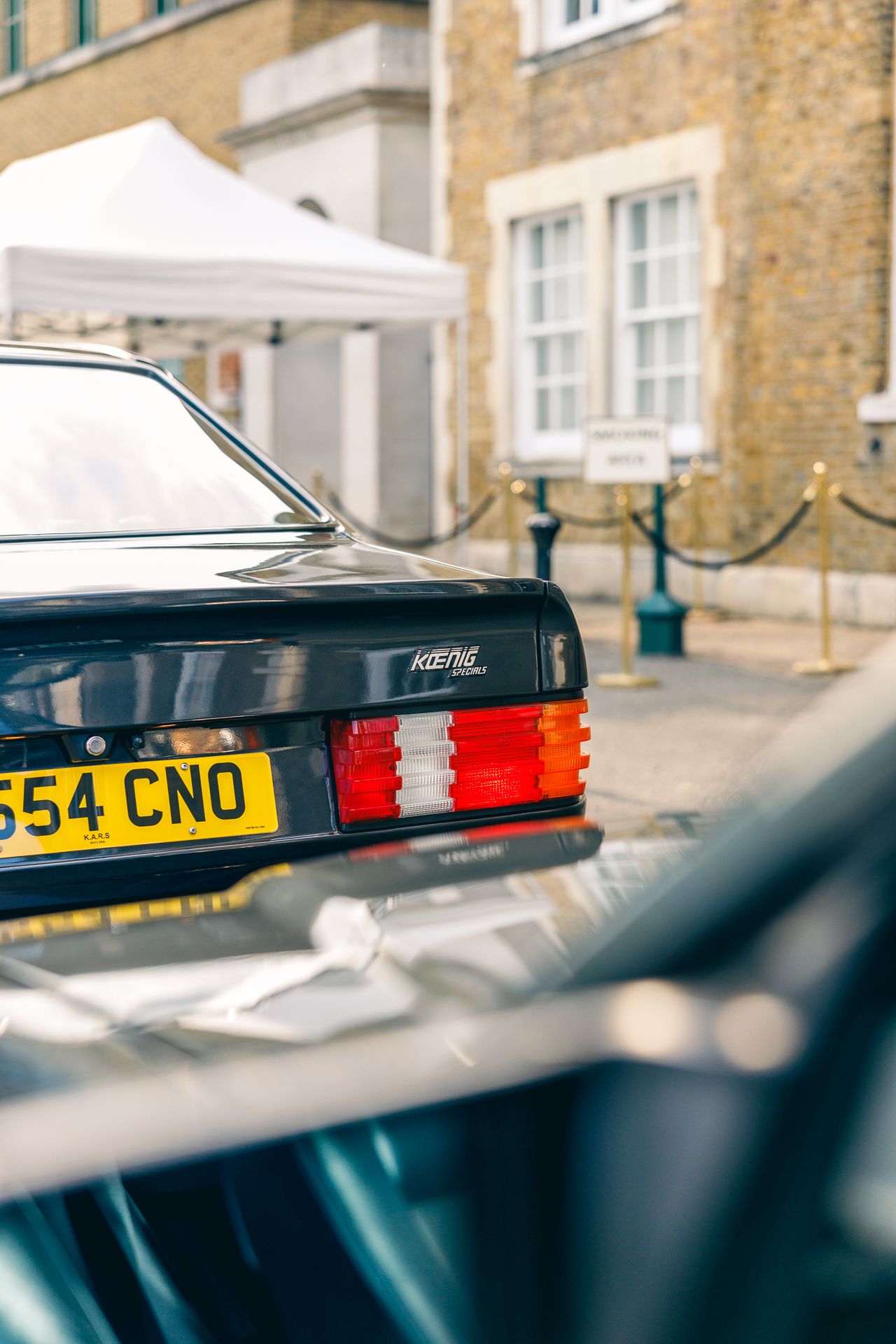 1941 Ford Coupe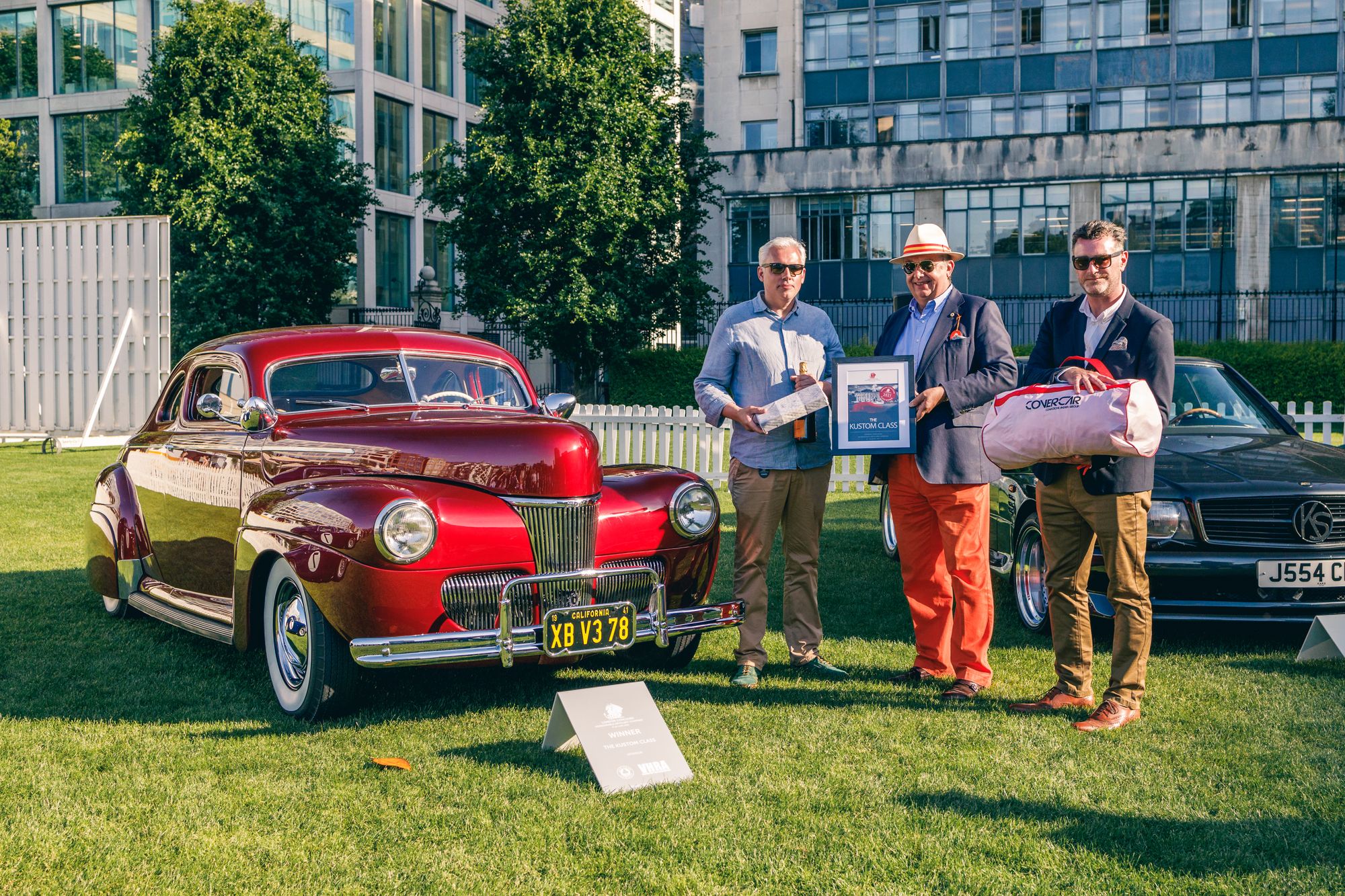 The Kustom Klass, sponsored by Vintage Hot Rod Association, was a showcase of American vehicles customised in a mid-20th century style. With chopped roofs, smooth bodywork, and custom paint jobs to die for, these are artisanal creations betraying hundreds if not thousands of hours of painstaking restoration and modification. From the winner, a 1941 Ford Coupe, to a 1961 Ford Thunderbird, these low-riding slices of Americana were certainly a contrast to the European metal on offer.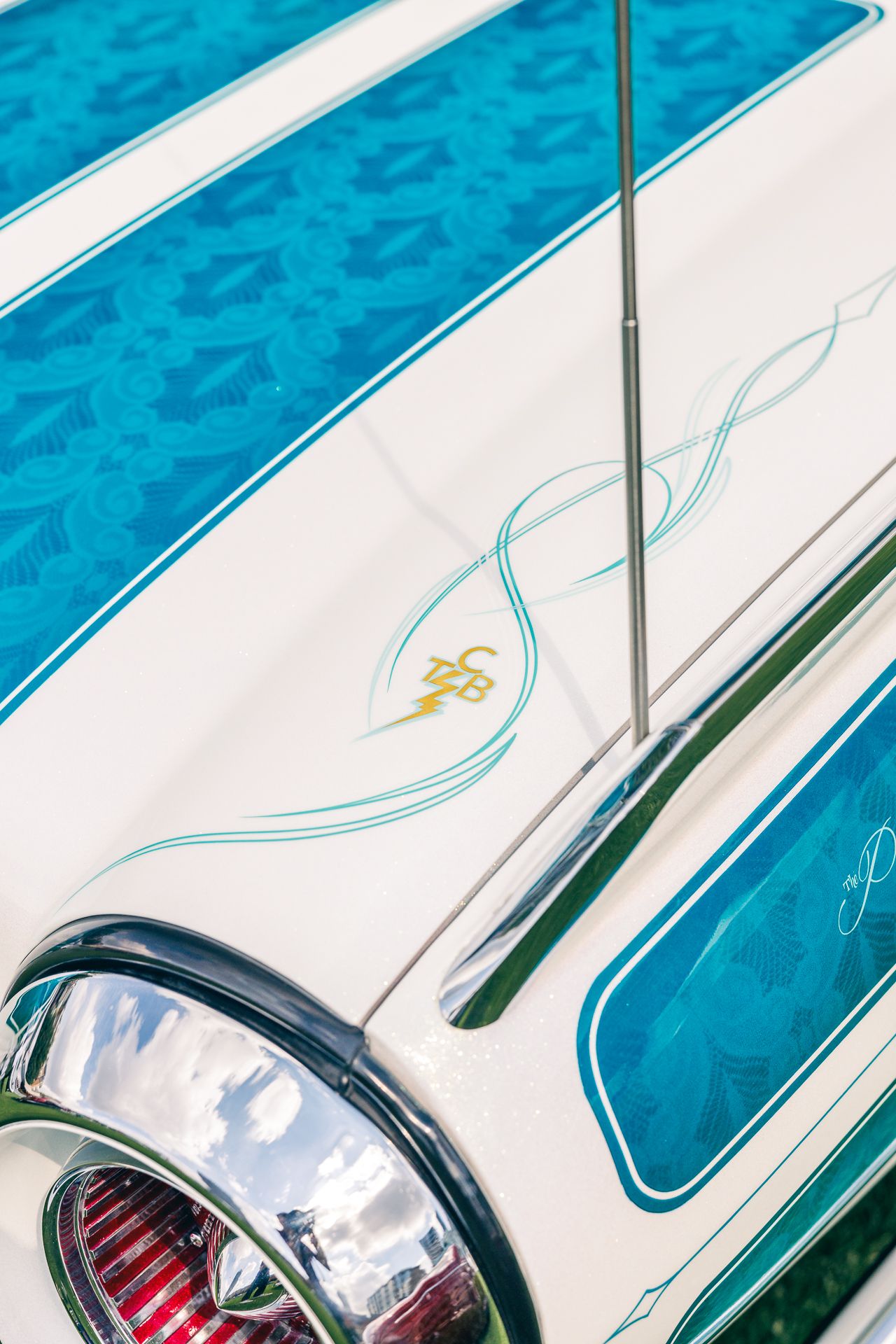 1961 AC Ace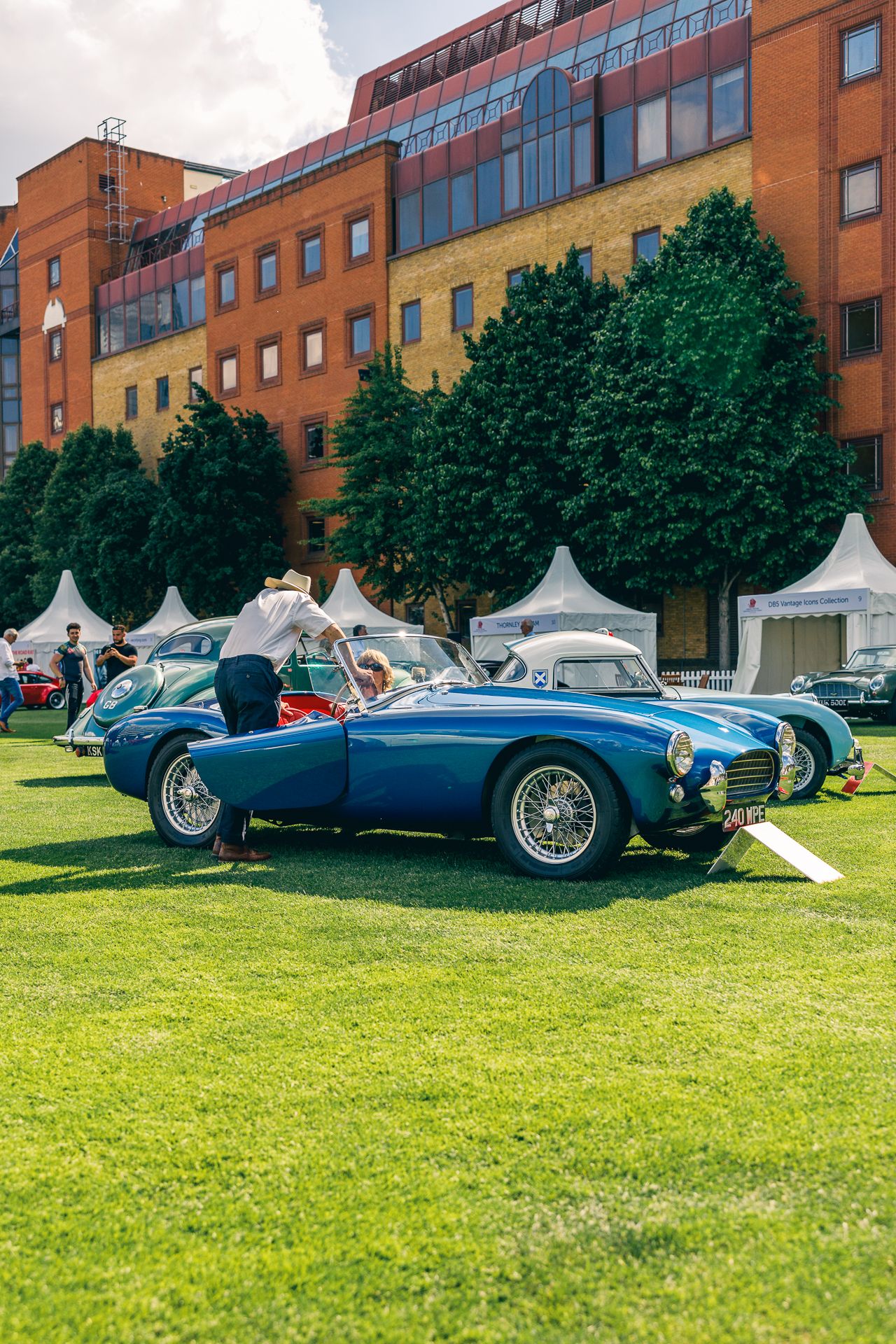 The 'Lost Marques' class was a tribute to the car companies which have sadly fallen by the wayside, despite leaving us some cherished and impressive vehicles. This 1961 AC Ace triumphed against a '66 Sunbeam Tiger, 1947 Bristol 400 and a 1959 Austin Healey Frogeye Sprite Mk1 (amongst others), although we still maintain that you will not find a happier looking car than the Sprite…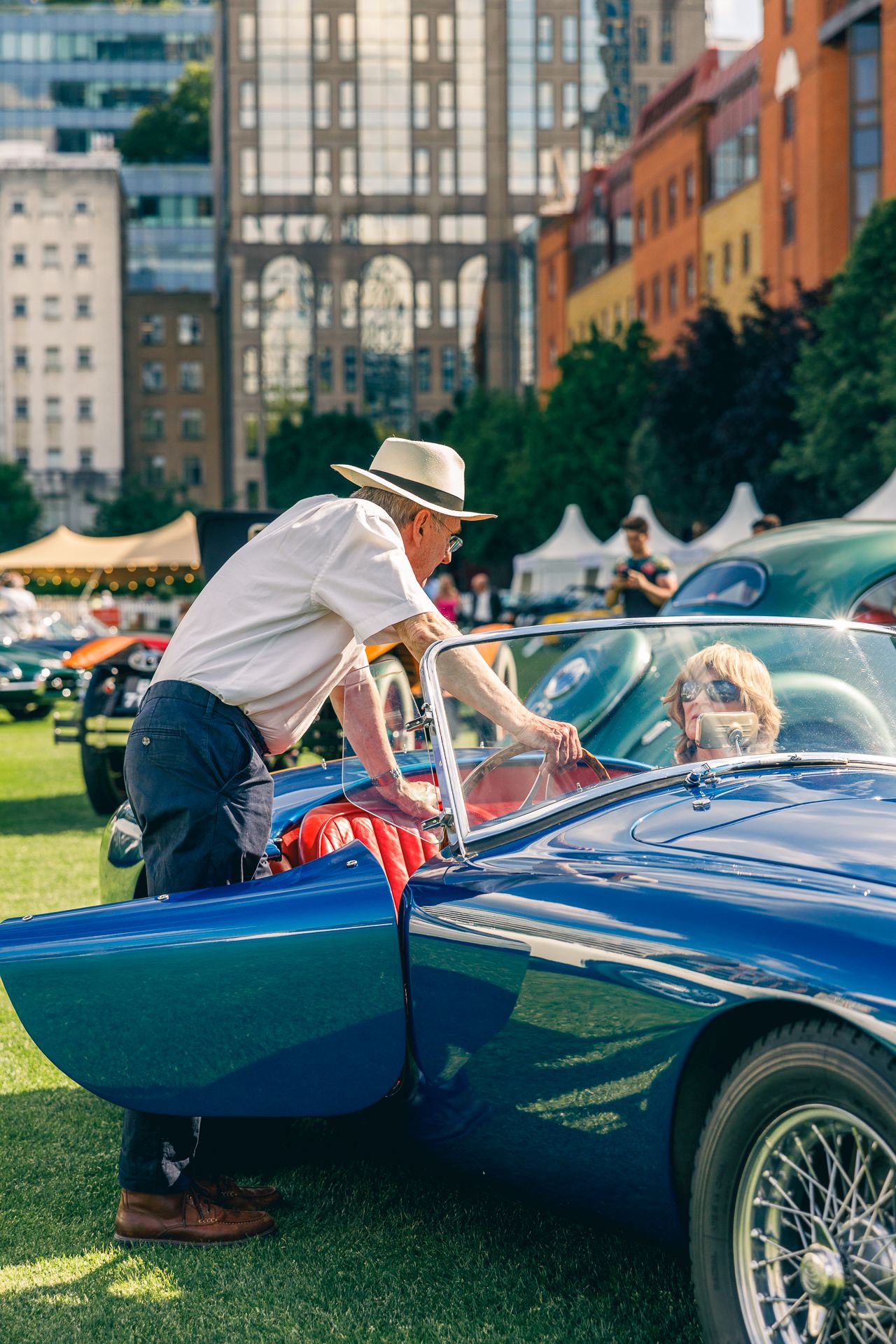 Harry's Garage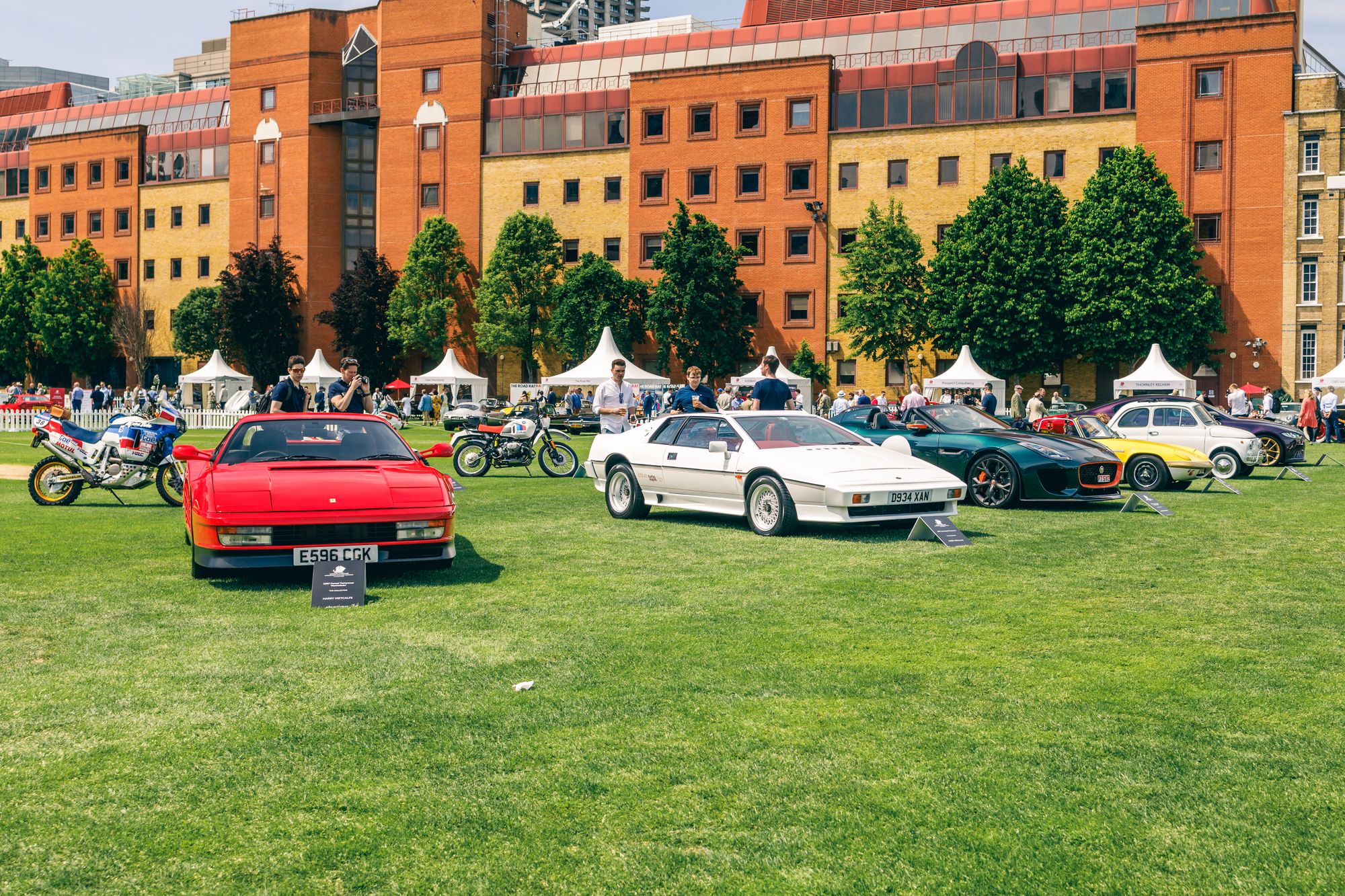 Every year the London Concours celebrates the car collection of a notable individual, and this time it was the turn of everyone's favourite car uncle and Evo Magazine co-founder Harry Metcalfe. With his YouTube channel raking in hundreds of thousands of views, Harry's collection has been in the spotlight in recent years, and rightly so. On the HAC lawns we were excited to see his 1987 Lamborghini Countach Quattrovalvole, 1970 Lamborghini Espada S2, and the more recent Jaguar Project 7 and 8 cars, as well as part of Harry's extensive Paris-Dakar motorcycle collection. However, our top pick was his 1987 Ferrari Testarossa 'Monodado', which he took on a warts-and-all trip to the Sahara desert in 2015. Talk about patina!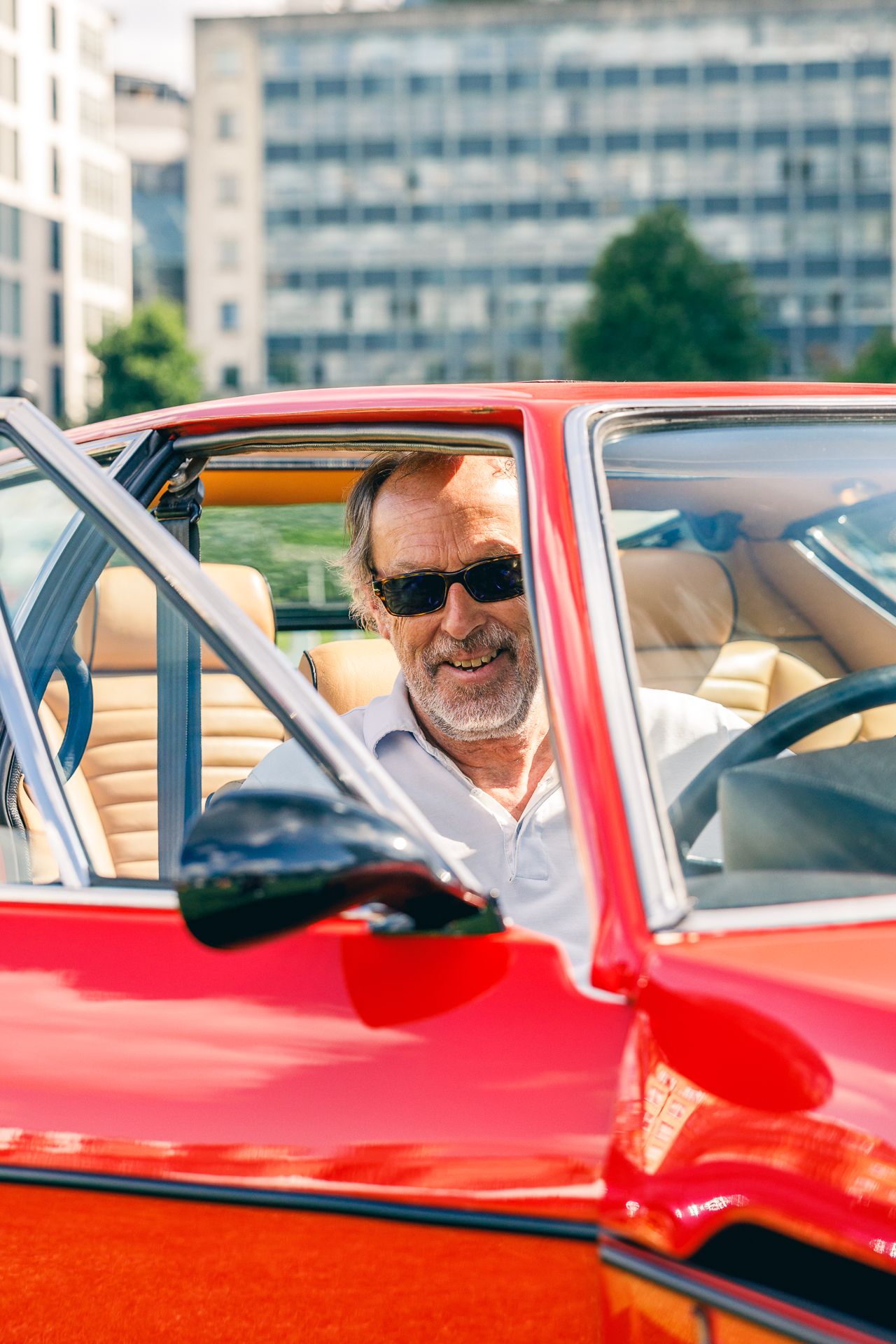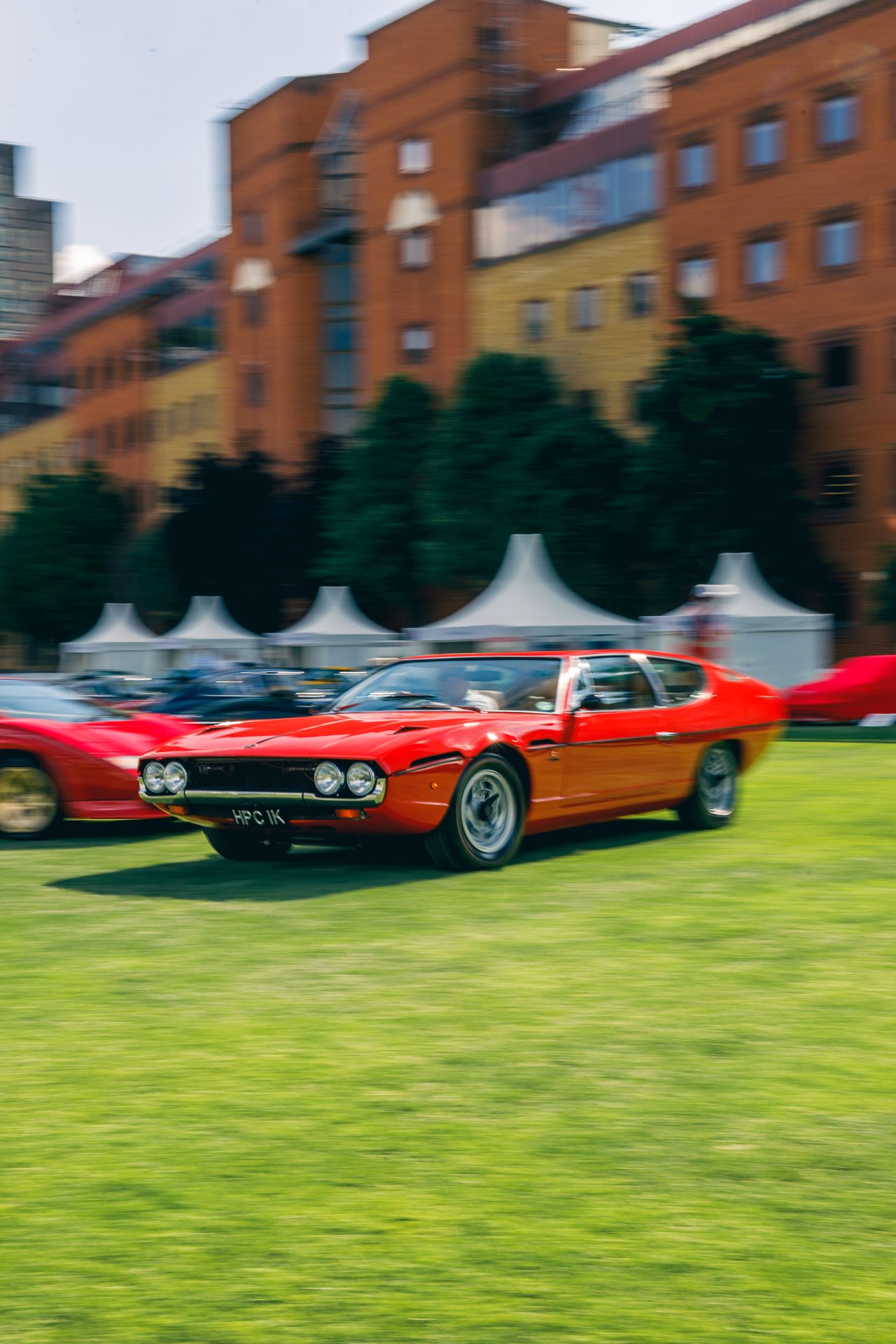 Jaguar E-Type 60th Anniversary Celebration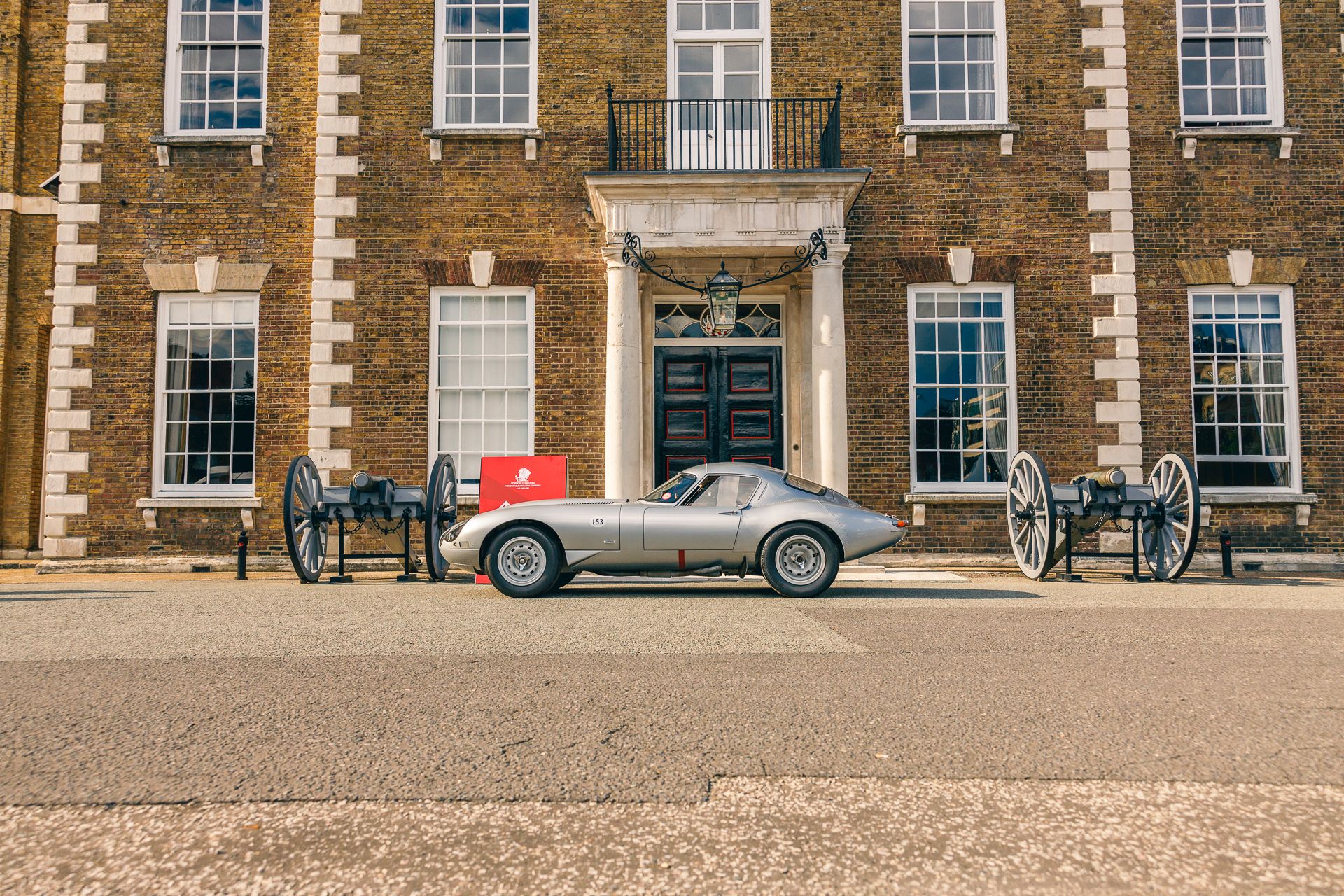 We couldn't leave the London Concours without a last wistful look at the smart collection of eight Jaguar E-types celebrating the 60th anniversary of the model, including our favourite, the 1963 Jaguar E-Type Lightweight Lindner Nocker 'Low-Drag' (try saying that going up Radillon!). Malcolm Sayer's bodywork design is the stuff of legend - and had it not been for an incredible 9000 hour restoration of the chassis displayed here, 4868 WK, the world would have been deprived of surely the most beautiful racing E-Type ever conceived.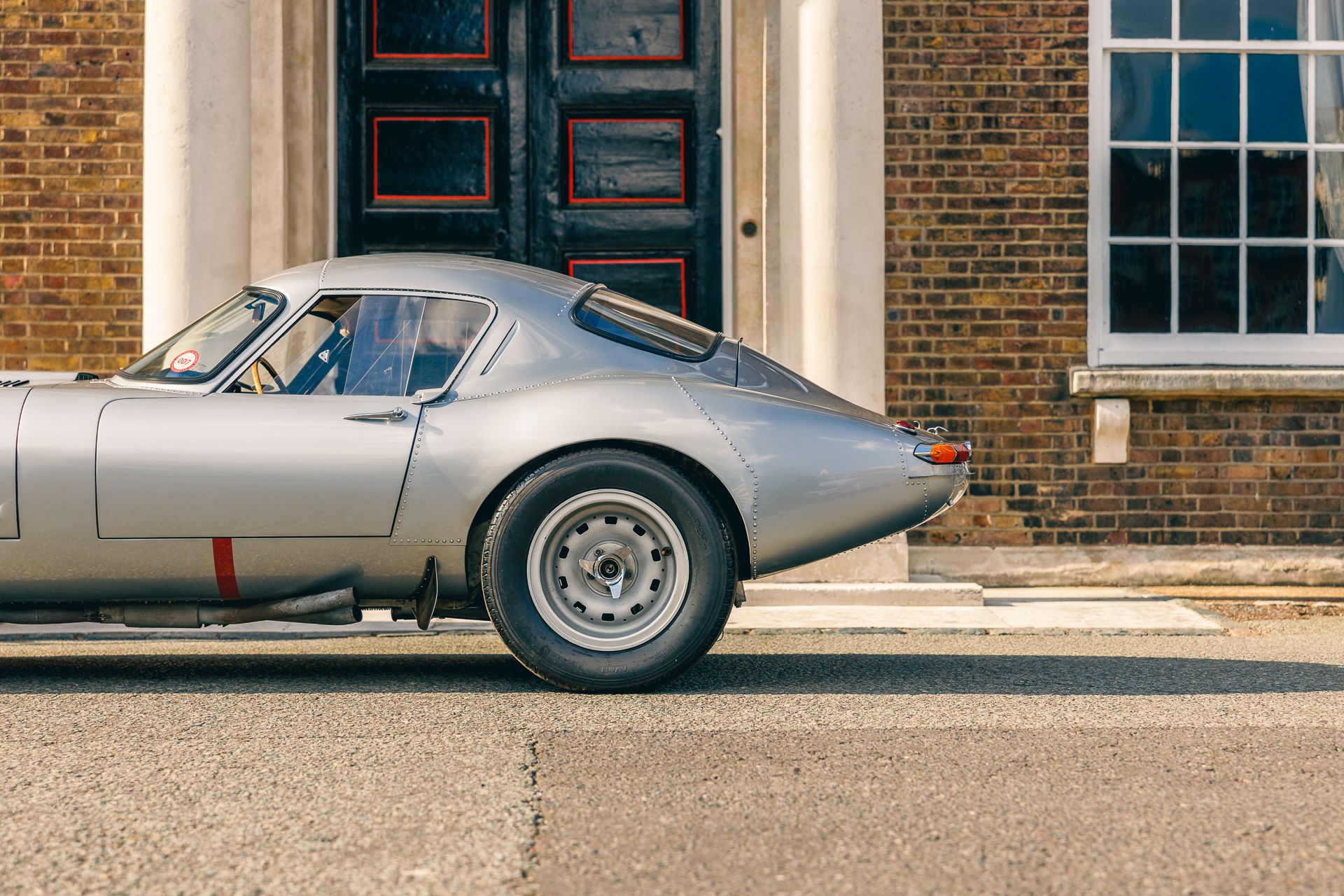 You can find out more information about the London Concours on their website at https://londonconcours.co.uk/.
---
---