Artful Dodgers: The Finest Art Cars
There is no doubt that the spectacle of an elegantly designed automobile expertly driven has something artistic about it. However sometimes it's fun to draw out the connection more explicitly, and the phenomenon of the art car, popularised by the work of Hervé Poulain at Le Mans in the 1970s, is now a global one.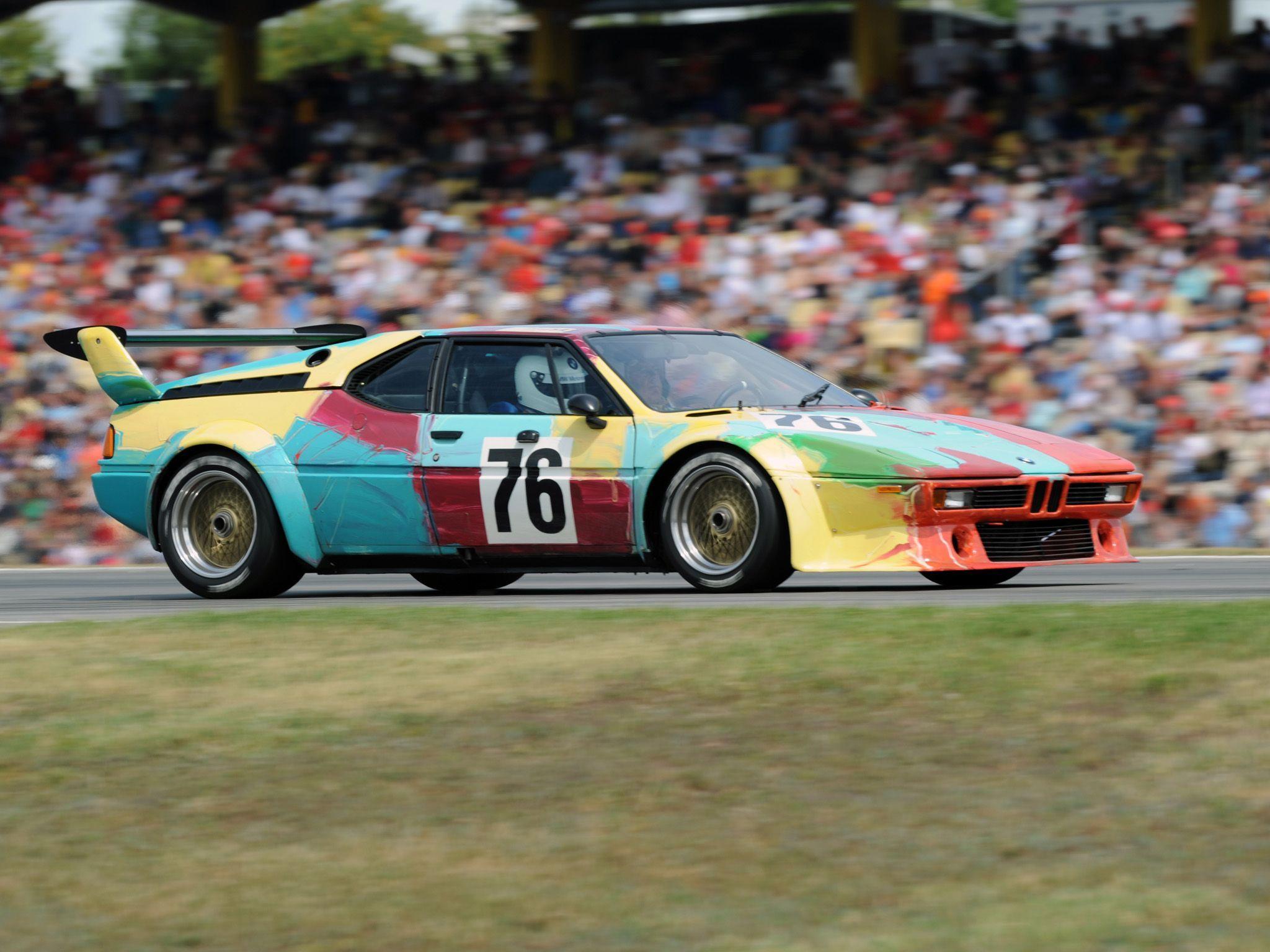 This week on the Apex we bring you a selection of some of our favourite art cars: racing machines whose liveries or forms are explicitly contemporary art, and not just visual decoration. We may have thrown in a small surprise at the end of the article too - because what use is art (or a car, for that matter) if it doesn't shock, excite or intrigue?
Written by Hector Kociak for The Apex by Custodian. Edited & produced by Charles Clegg and Guillaume Campos.
Alexander Calder BMW 3.0 CSL (1975)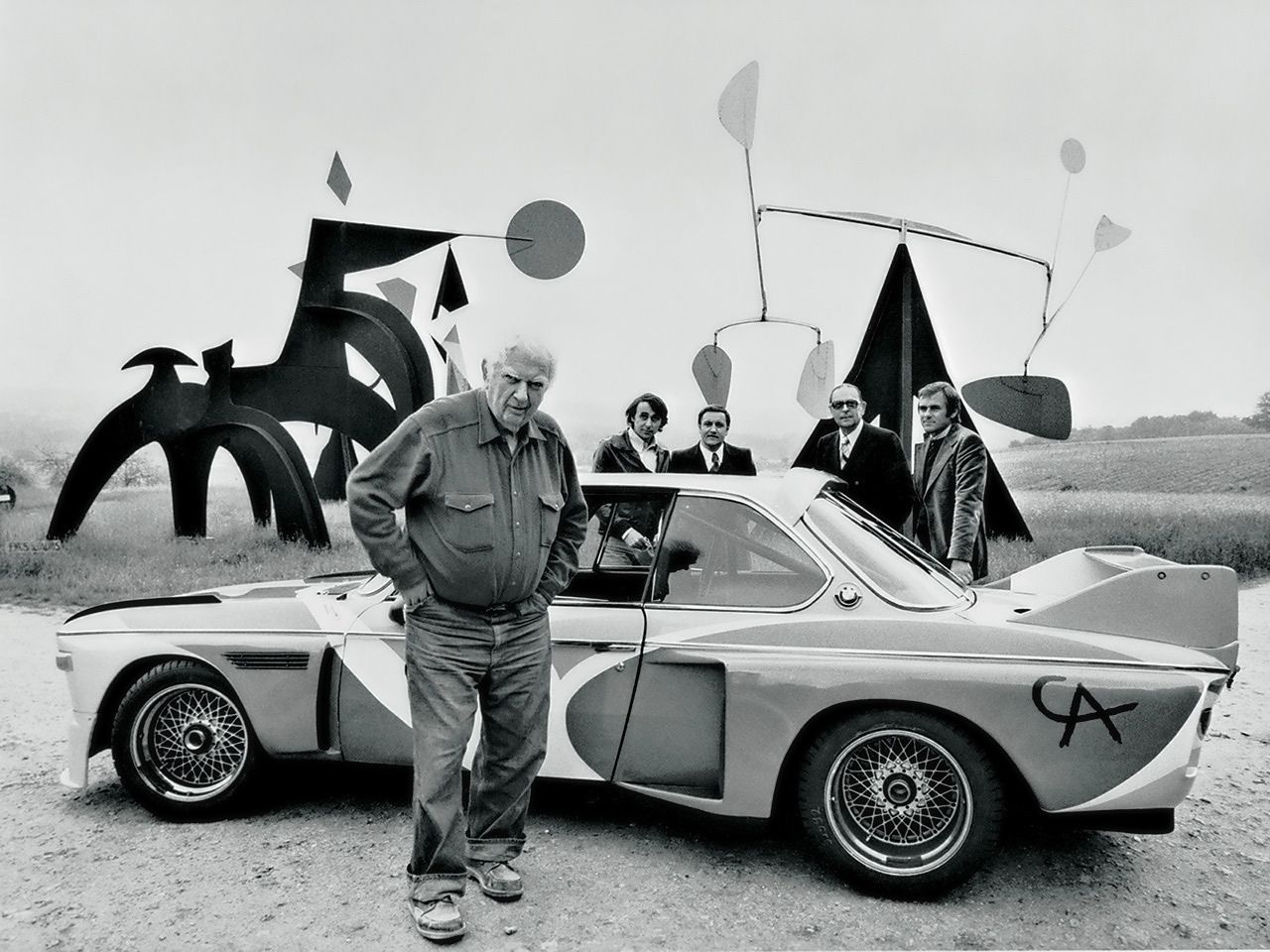 The notion of an art car as we know it today is arguably the creation of Hervé Poulain, driver and auctioneer who in 1975 decided to fuse his passions of contemporary art and racing at Le Mans. With some encouragement from BMW Motorsport, who saw a canny marketing opportunity at hand, Poulain entrusted a 3.0 CSL to American artist Alexander Calder.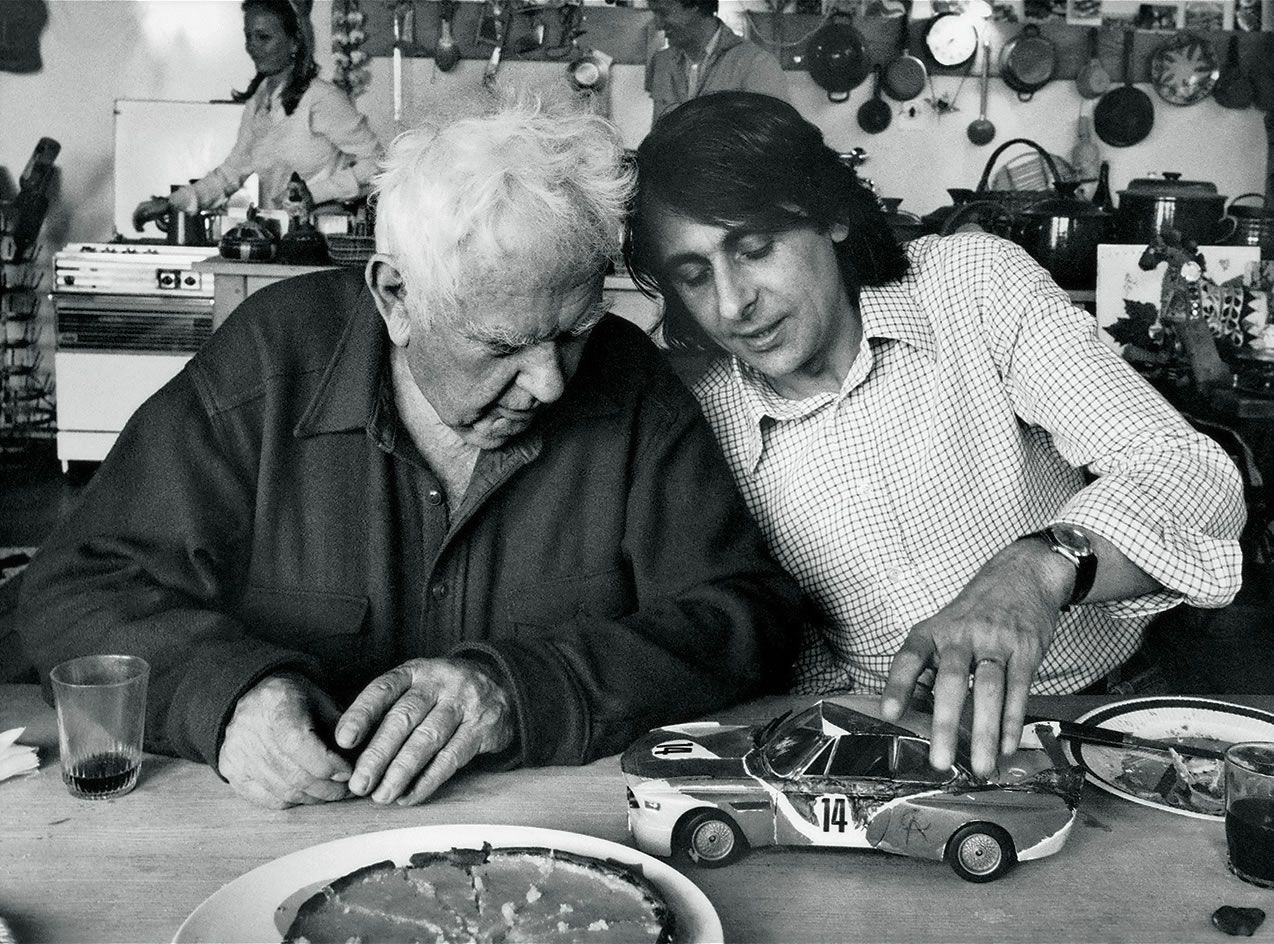 Calder, known for his wire sculptures and other kinetic art, delivered a colour scheme which was simple, intense, bright and joyously colourful. Despite the CSL not finishing its race, to this day there is something about the design that just works, and the Calder BMW kicked off a tradition of art cars at Le Mans and elsewhere which shows no signs of fading away.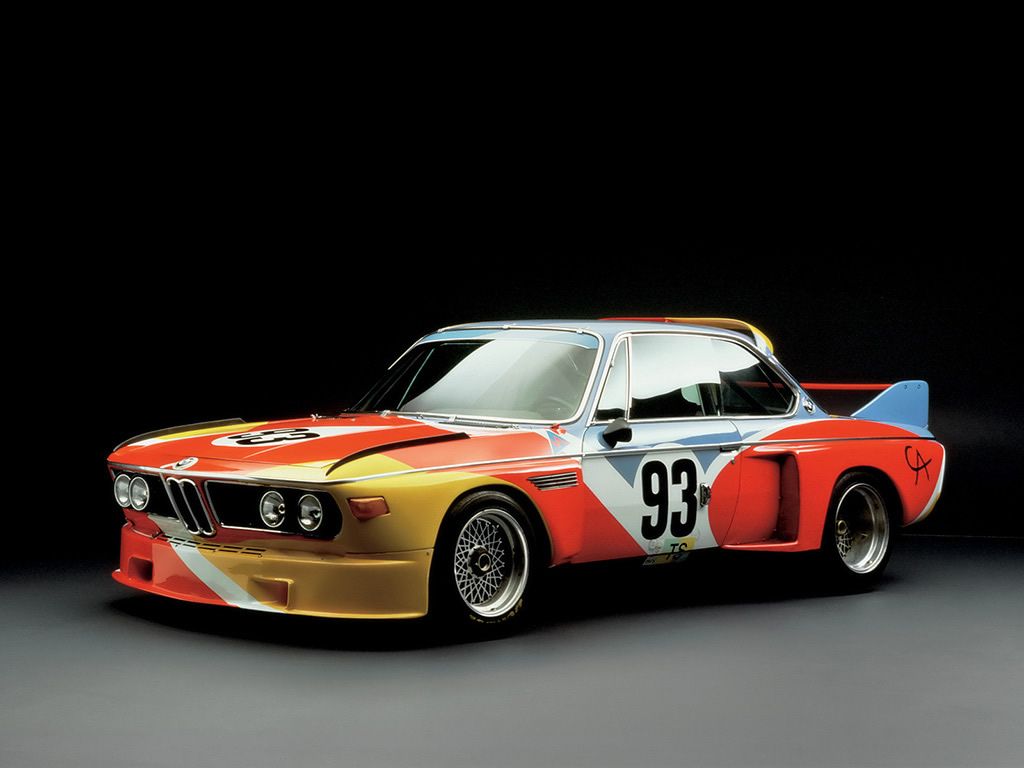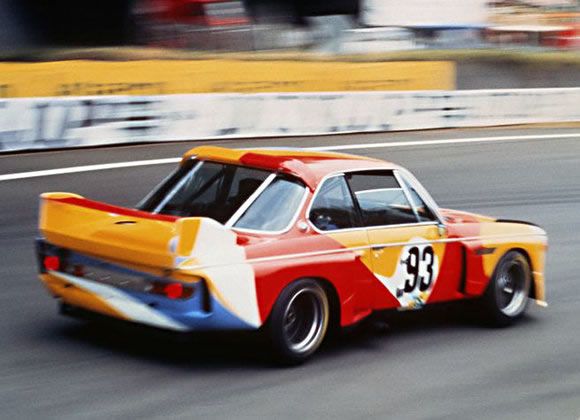 Tobias Rehberger Aston Martin Vantage GTE (2015)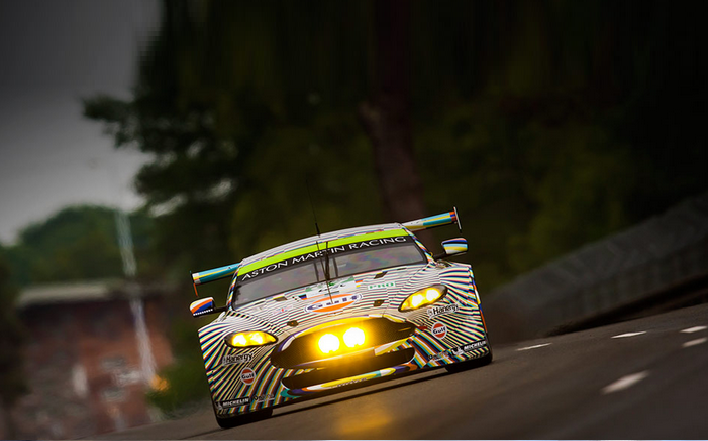 If you were a cynic, you would say that a good racing livery doesn't just look pretty - it should bedazzle and confuse your opponents in equal measure! Aston Martin Racing seemed to be thinking along those lines in 2015 with Tobias Rehberger's design for the Gulf no.97 Vantage GTE. Drawing heavily on the science of camouflage and visual confusion, Rehberger deployed his trademark perception-distorting optical effects to give a dizzying impression of a car moving even when standing motionless. We still find it tricky to focus our eyes on it for more than a few seconds at a time, and have the strange urge to thump the top to get it back into focus...so spare a thought for its opponents!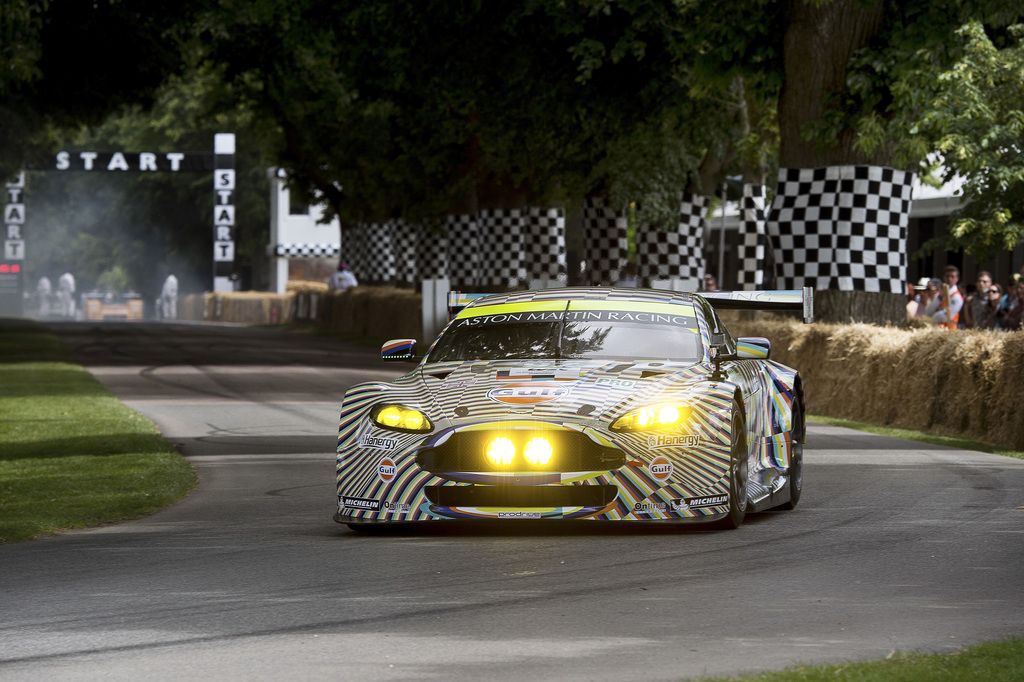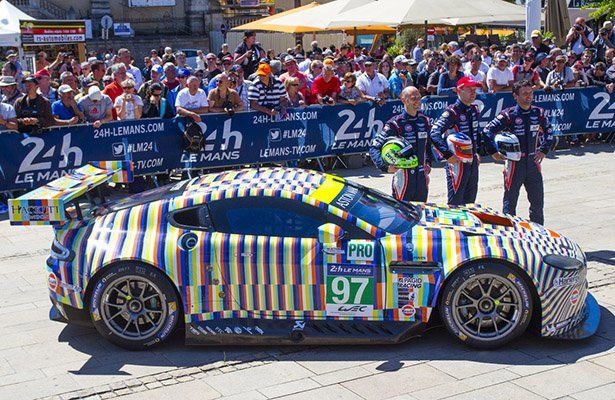 Oak Racing Costa Art Car (2013)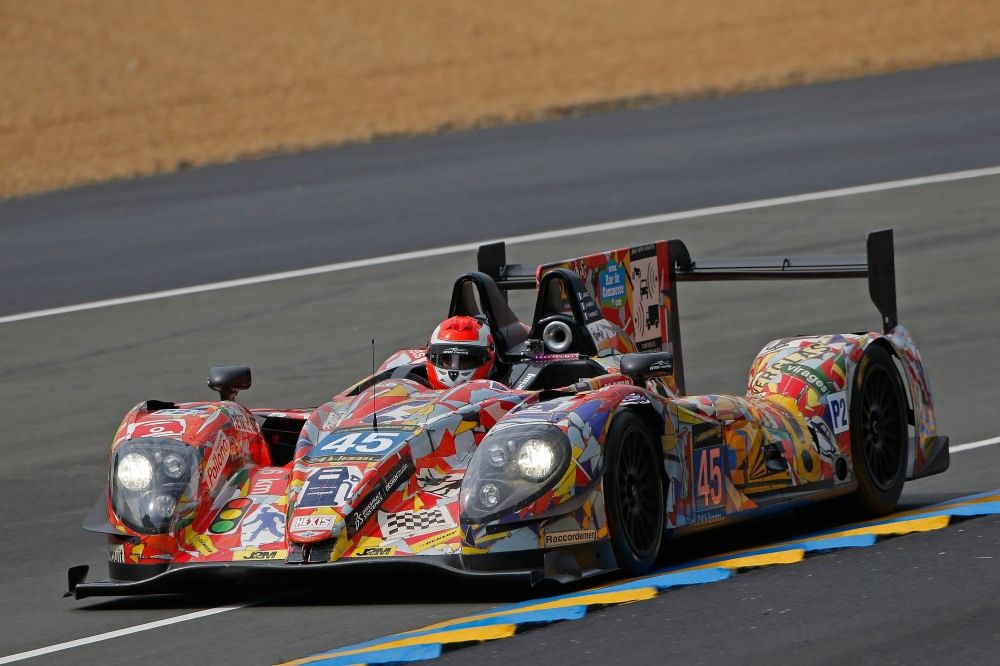 The official Art Car of the 90th anniversary of the Le Mans 24h race was the creation of sculptor Fernando Costa, whose work is characterised by his repurposing of street furniture and signage into colourful metal mosaics. For this project, Costa welded a kaleidoscopic array of sliced-up road signs onto a metal frame which was then riveted to the body of a Morgan-Nissan LMP2 car.  While sending a prototype racing car out onto the Mulsanne Straight covered in razor sharp metal plates is probably not a smart idea, the Oak Racing No. 45 car was fitted out with an identical art livery and became an instant fan favourite. Our only question is where and how Fernando manages to get all those road signs...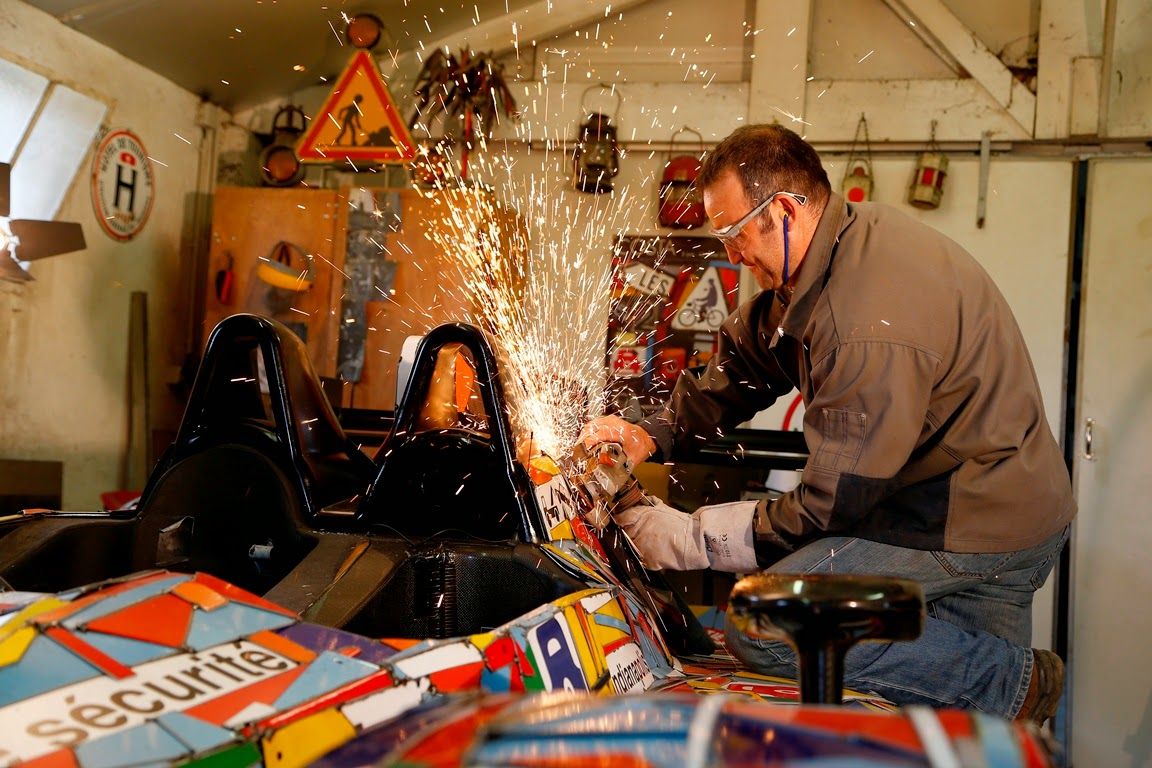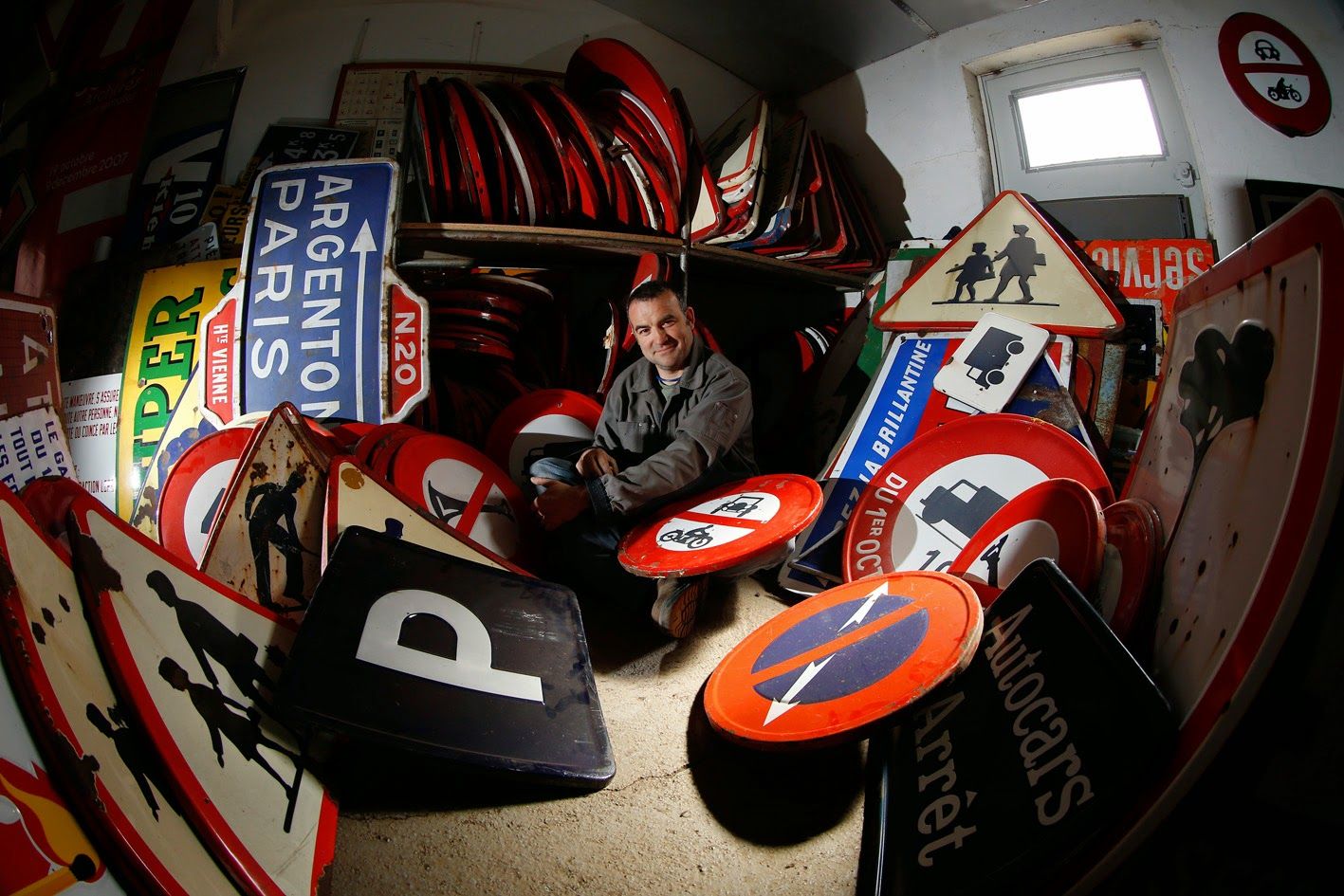 Andy Warhol BMW M1 (1979)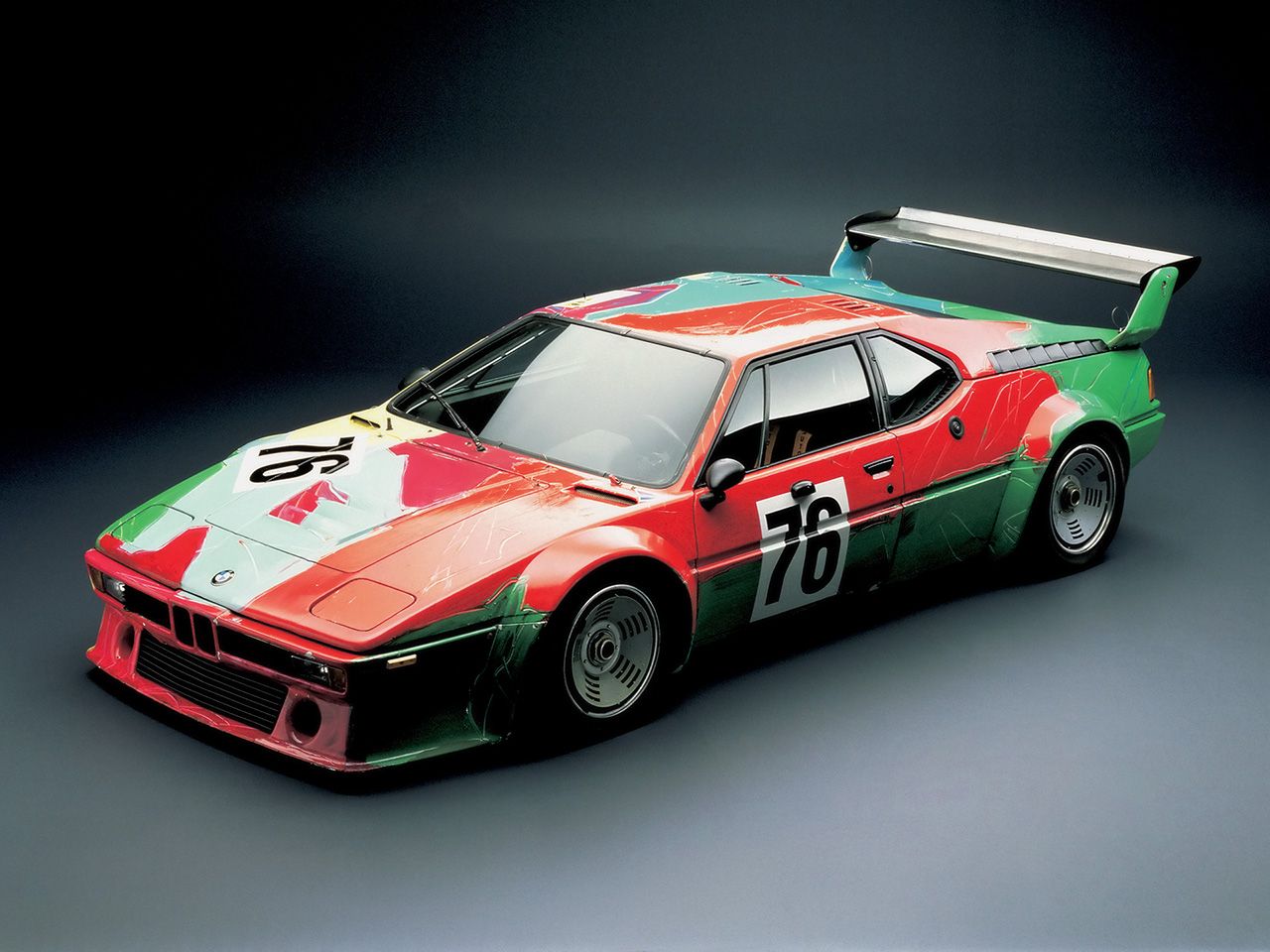 It is no secret to point out that the worlds of art and commerce are intimately connected. No figure bestrides the two quite like Andy Warhol, who in 1977 was already a commercially successful artist with a knack for self-promotion. BMW was also looking to expand their influence in America, one of their largest export markets. In retrospect, the collaboration between the two seemed inevitable - and when it happened, it produced one of the most iconic art cars ever revealed to the public.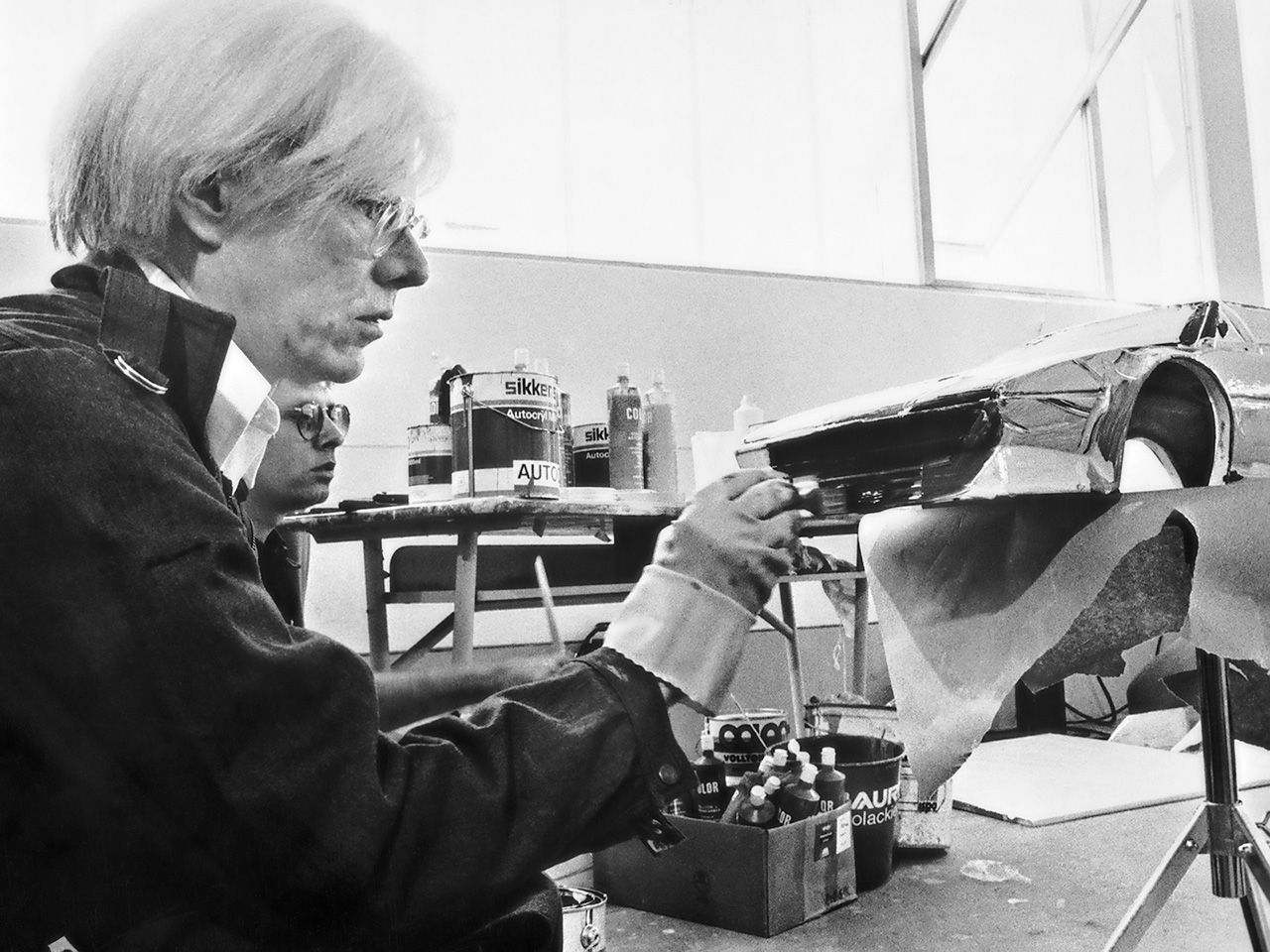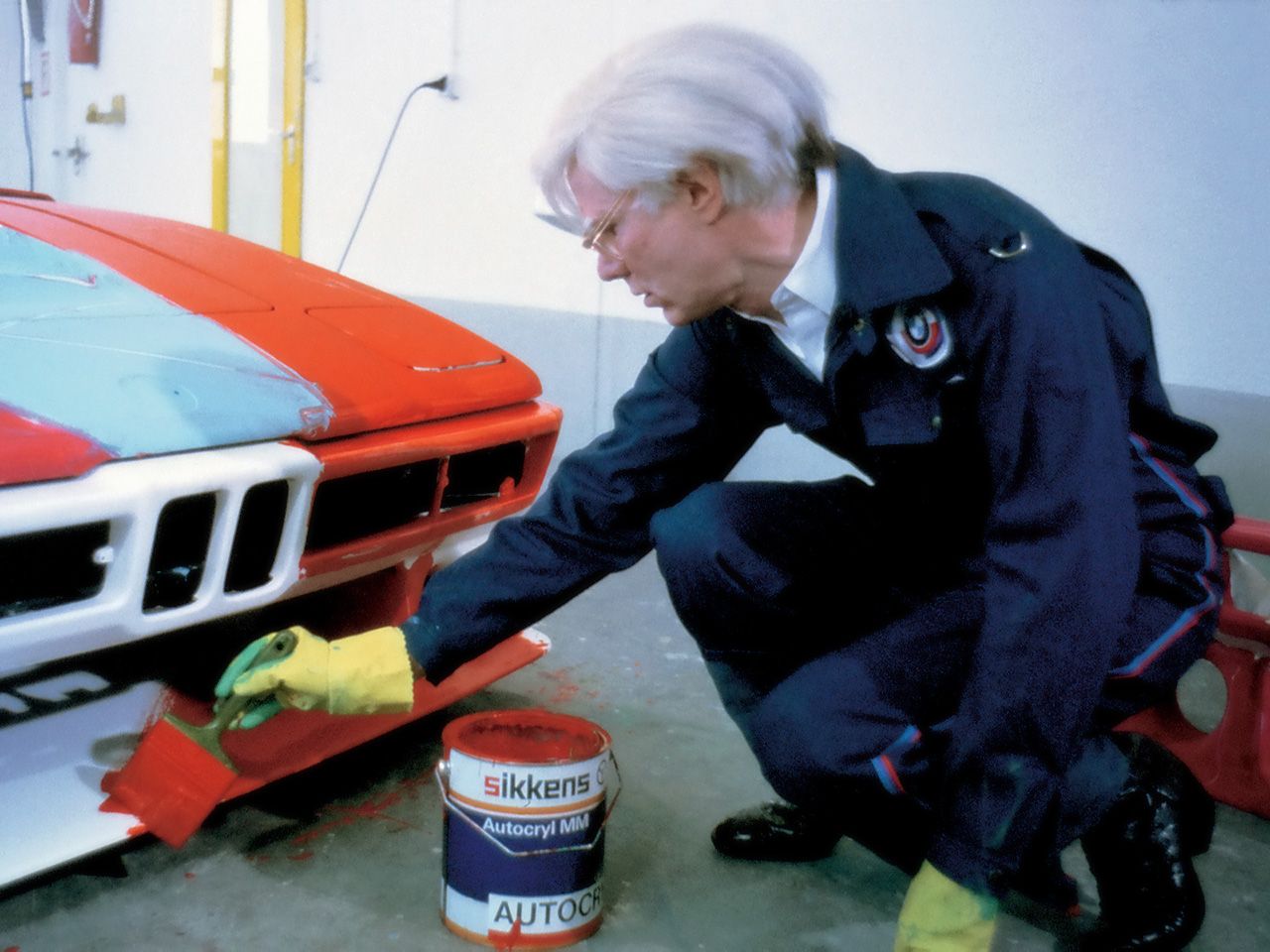 The M1 was a striking enough design in its raw form, but Warhol's paintwork transformed it into something beyond a race car, a textured riot of colour quite unlike any racing livery. Interestingly, Warhol did not paint a model of the car with a livery to be scaled up by another professional team. After planning out the design, he did it all himself with a foam brush and a bit of elbow grease, apparently in 25 minutes at a machine shop just outside Munich. He even signed the car, still wet with paint, with his finger - you can see his name scrawled on the rear bumper.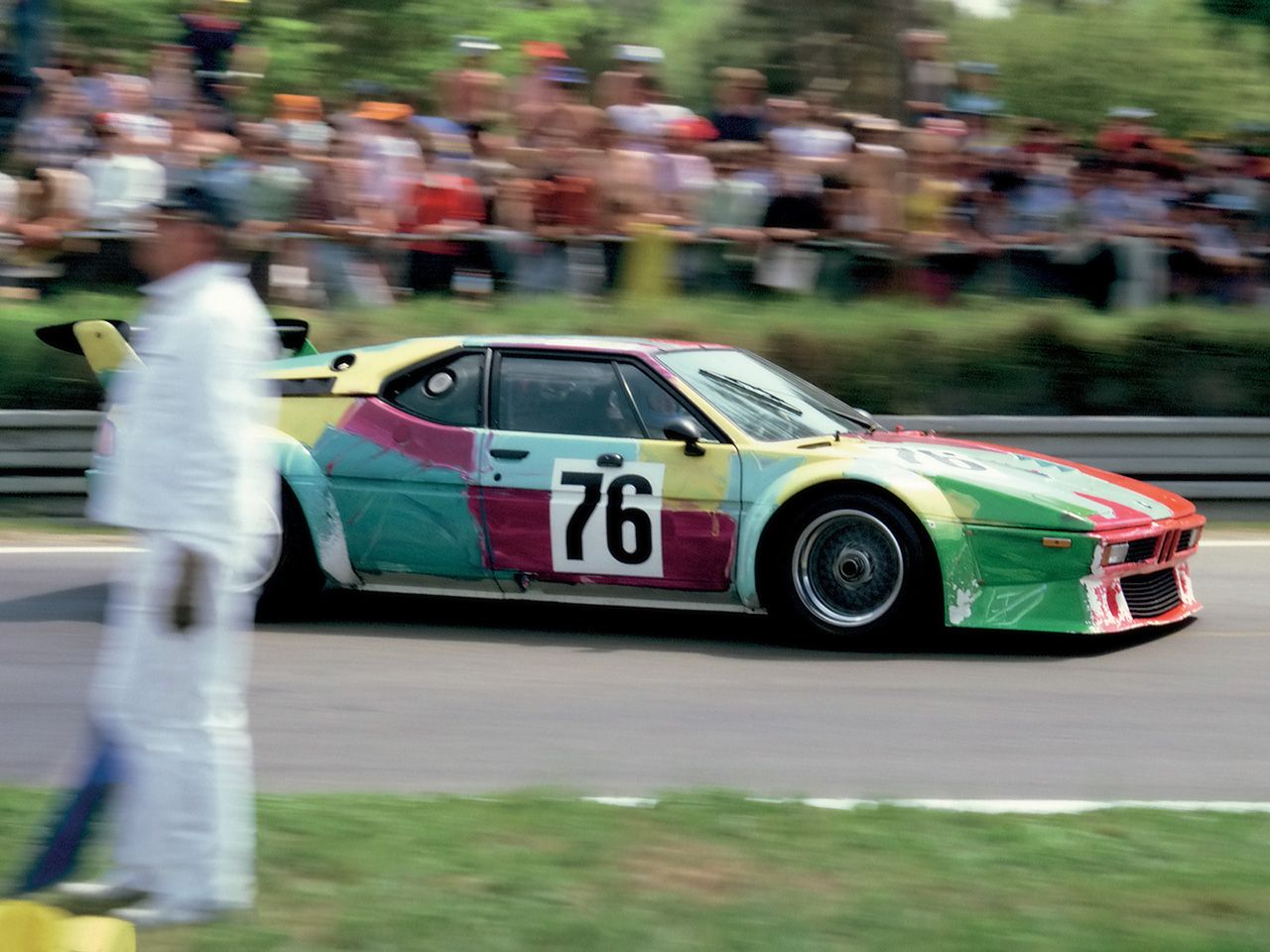 The Warhol M1 was raced at Le Mans by Hervé Poulain, Manfred Winkelhock and Marcel Mignot to some success, coming 6th overall and 2nd in its class. There was a bit of contact during the race, but luckily Warhol had painted a few extra body panels and bumpers for just that eventuality. Who says art can't be practical?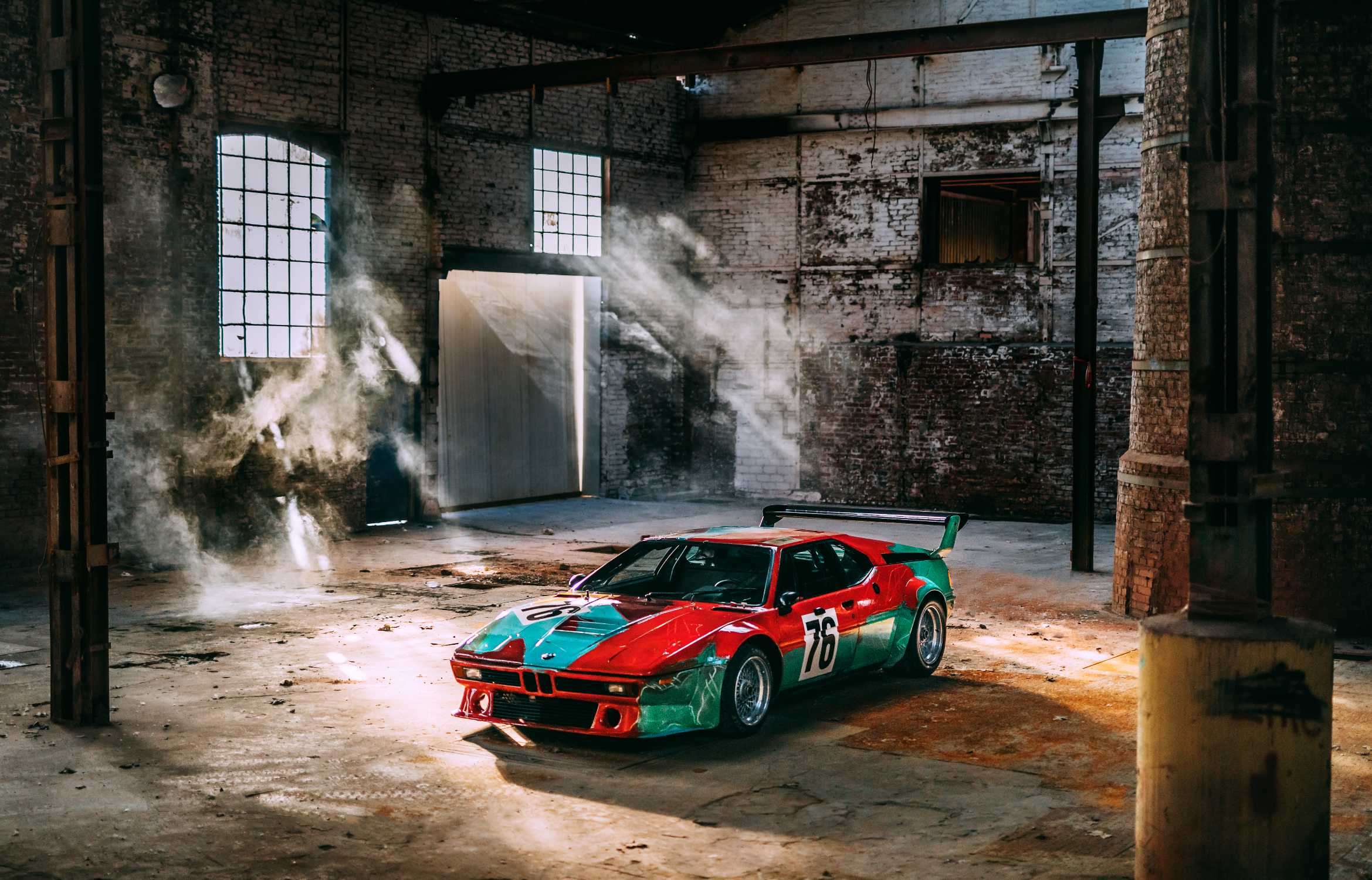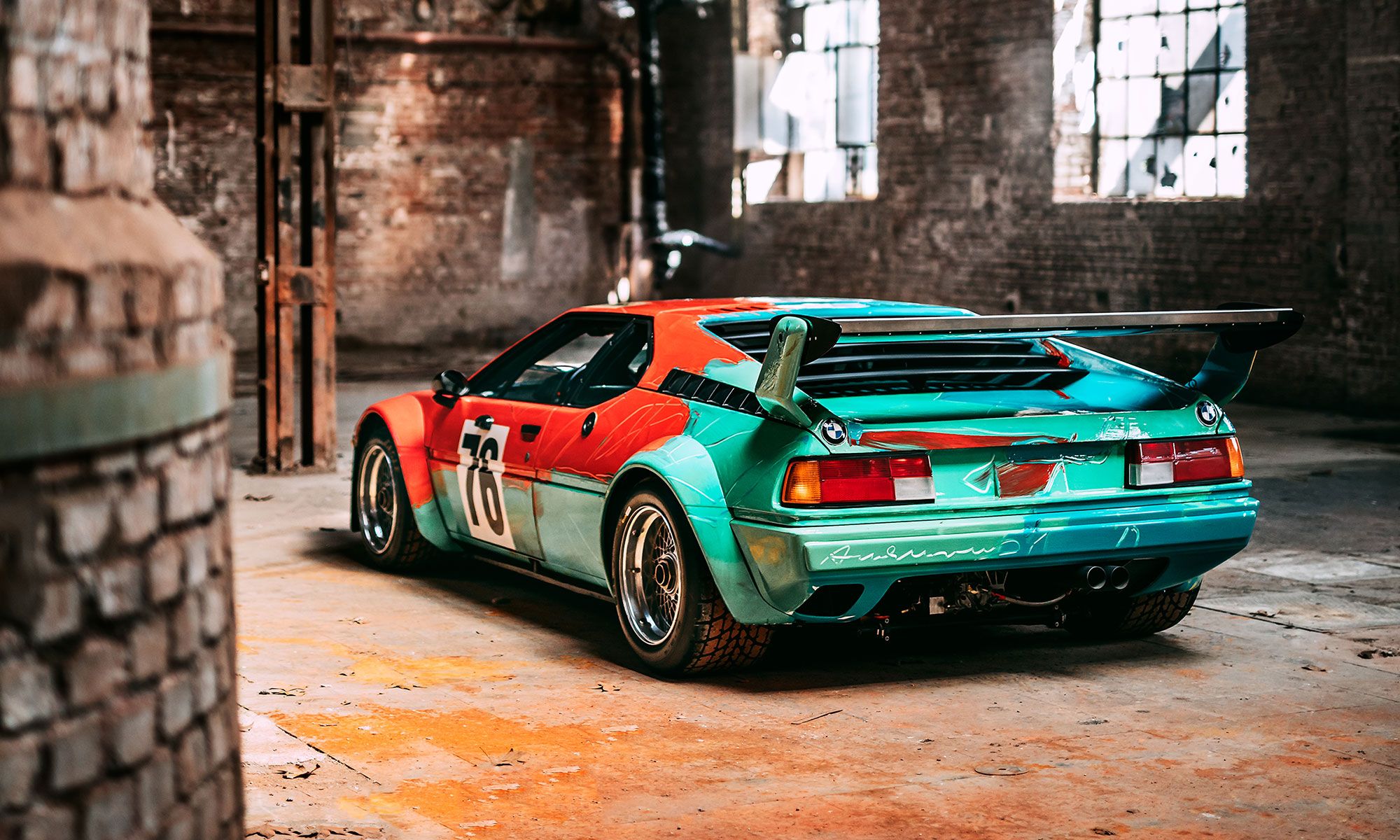 McLaren F1 GTR Chassis 05R 'Cesar' (1995)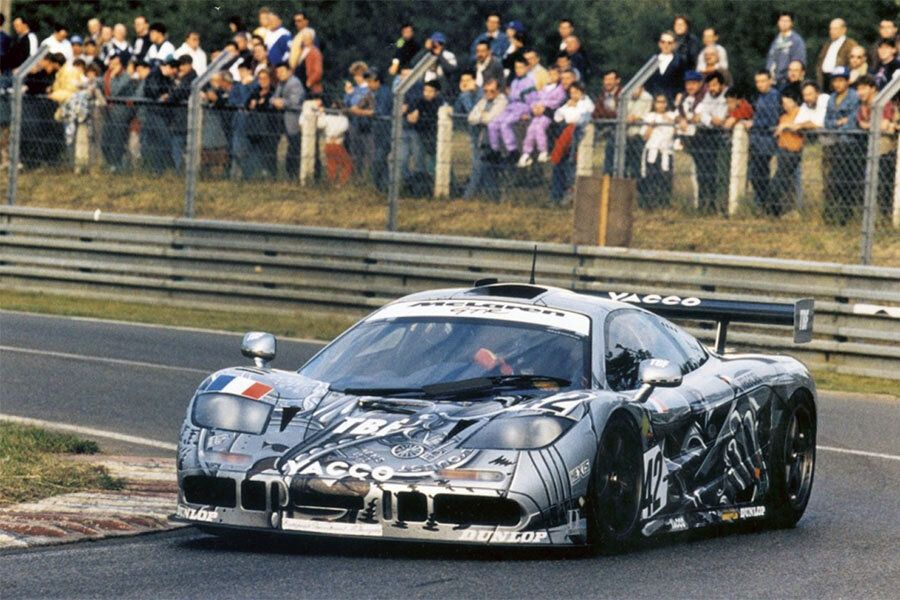 This distinctive livery for McLaren F1 GTR Chassis 05R was the work of Cesar Baldaccini, who designed a fantastical and extruded representation of crushed racing trophies and car parts at the behest of owner Jean-Luc Maury-Laribiere. Baldaccini was known for being deeply involved with the 'Nouveau Réalisme' movement, with a personal style characterised by radical visual compressions and expansions to depict fantastical objects. He was also not averse to literally using cars as art - his 'Three Compressions' (1968) was a series of densely compressed car bodies deployed as sculptures.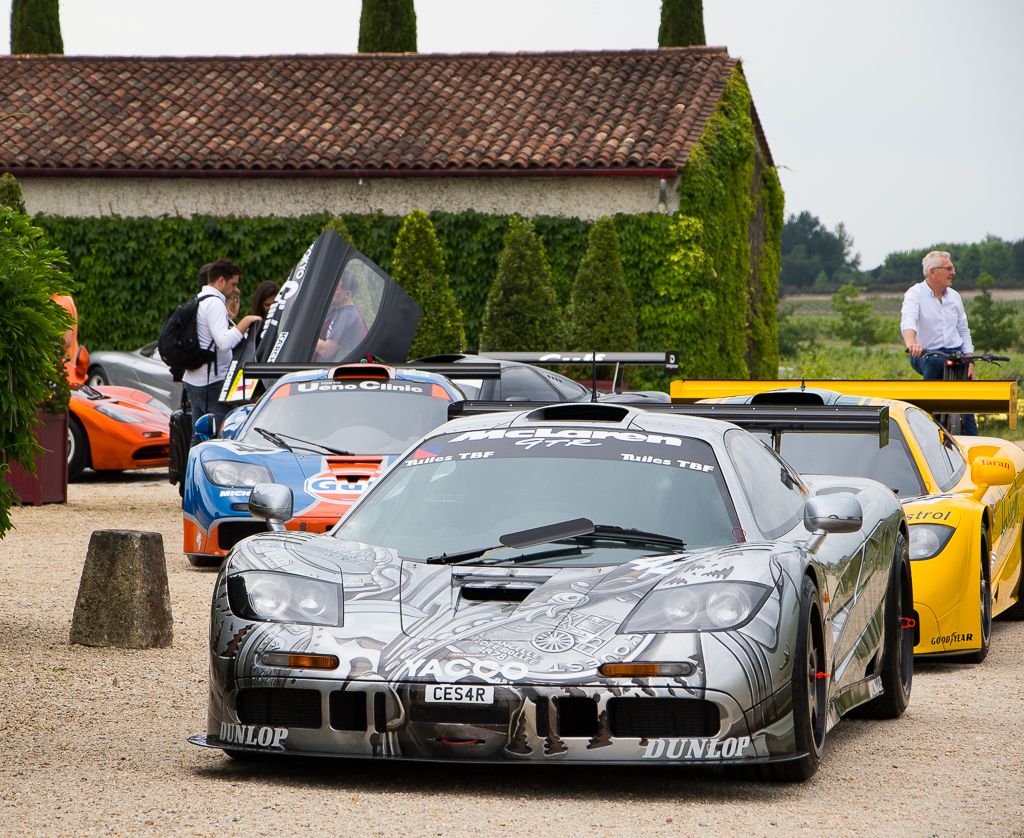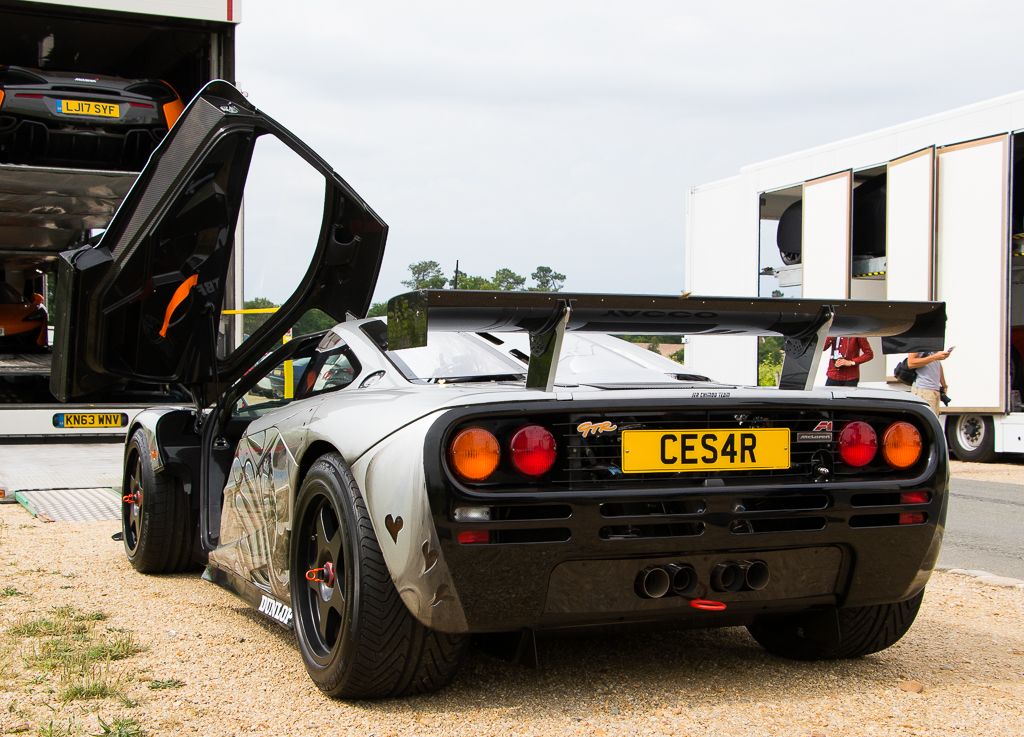 Inspired by the work of art car pioneer Hervé Poulain, the F1 GTR livery design was applied to the racing car by artist Filip Godet. We like how beautifully mechanical it all looks - and despite this car being re-liveried a number of times in later years with other fantastical designs, we understand the Baldaccini livery was reinstated after the 05R's competitive career had come to an end.
Bruce Tomb - Maria Del Camino (1959 - Present)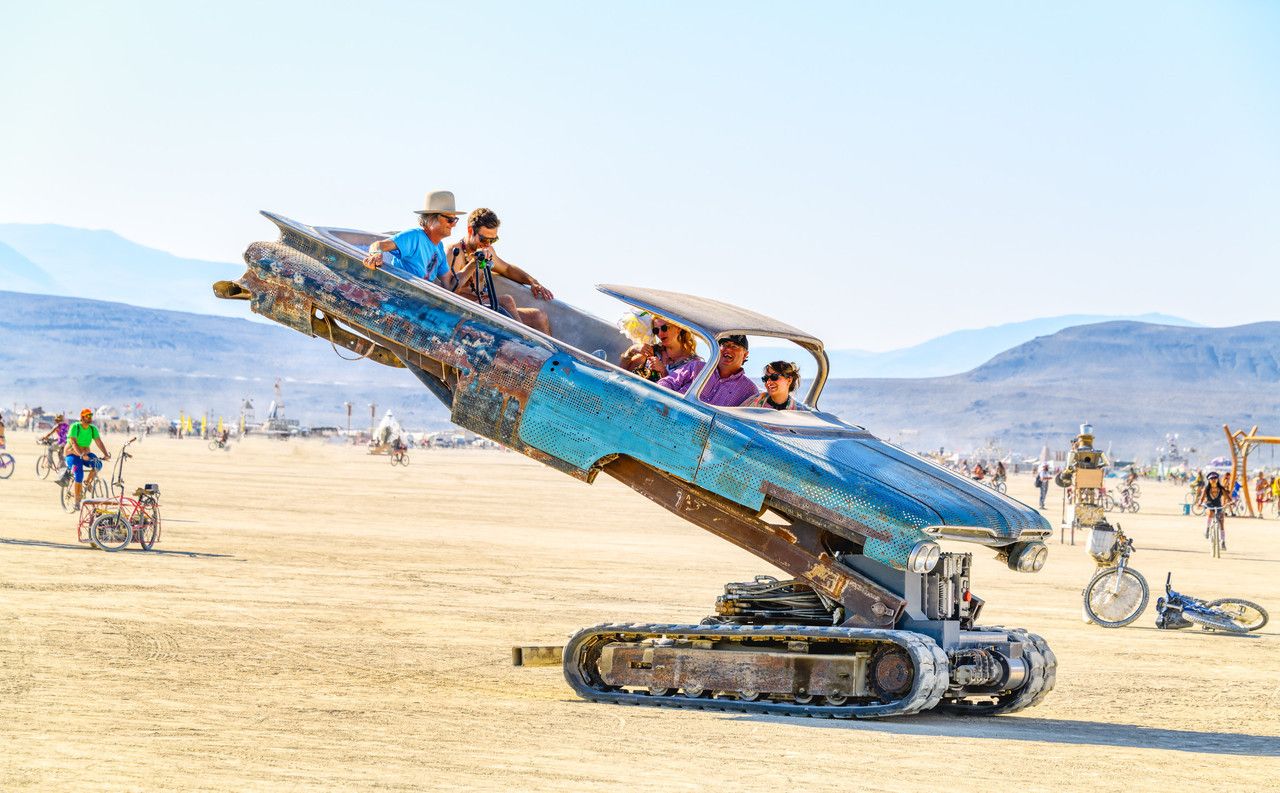 Art cars on the track are all well and good, but regular readers of the Apex know that we like to explore the distant boundaries of automotive taste and artistic decency (or is it the other way round?). While searching for our favourite art cars, we stumbled on the fascinating community of automotive hackers and creators who put together moving works of art for the annual Burning Man event in Nevada, USA.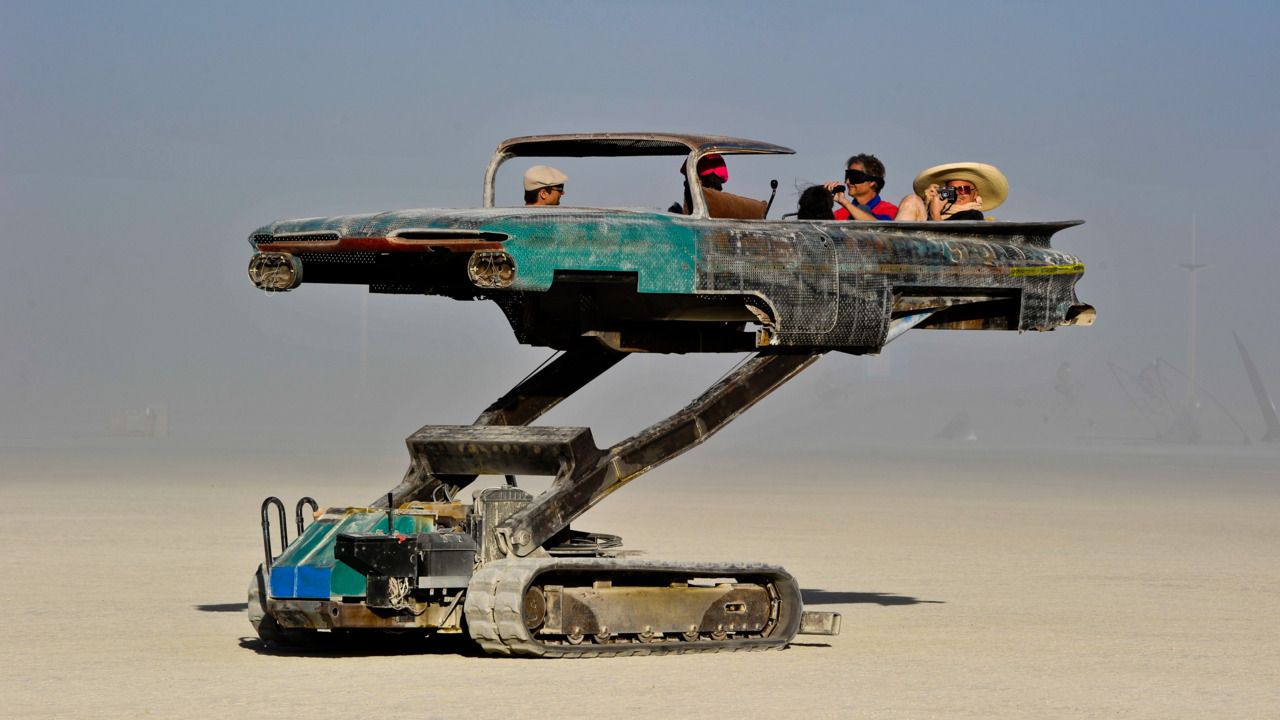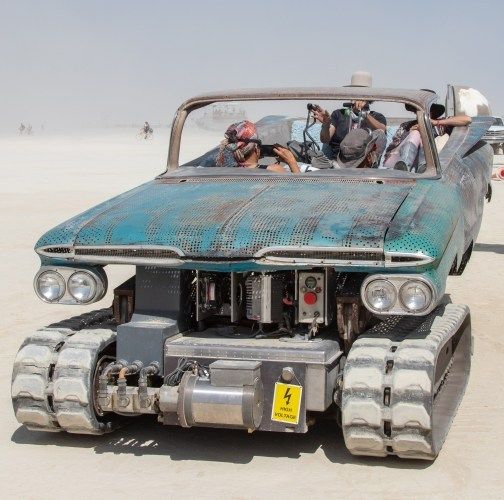 Sure, you enjoyed the Goodwood Revival - but did it have a 1959 El Camino crossed with a hydraulic tracked excavator which, when raised to its full height of 9 foot something, shows a striking pixel art image of the False Maria from Fritz Lang's 'Metropolis'? Probably not, although some would say that more Fritz Lang is just what the Revival needs…
Visual artist Bruce Tomb has been tinkering with this magnificent machine since 2010, with its most recent incarnation able to create GPS-guided drawings out in the Black Rock Desert. While it may be something of a shock to more traditional car enthusiasts, the Maria Del Camino and other 'mutant' vehicles created for Burning Man are an excellent reminder of how traditional automotive forms can inspire artists and engineers to create truly extraordinary objects. If you're curious, we recommend an afternoon Googling the other fantastical vehicles which turn up to Burning Man every year. It's quite the eye-opener!
---
---